10 Heat Transfer Vinyl Tutorials for Kids and Babies
Are you looking for new and inspiring DIY project ideas you can make for your kids? Or maybe you're looking to make a personalized baby shower gift. If you're not familiar with heat transfer vinyl and adhesive vinyl they are exploding on Pinterest! Heat transfer vinyl (HTV) is also known as t-shirt vinyl or iron-on vinyl. Using a heat press machine or a standard iron, you can apply HTV to many different types of fabric. Here are the most popular HTV tutorials for babies and kids using Silhouette Cameo and Cricut. Let's get started!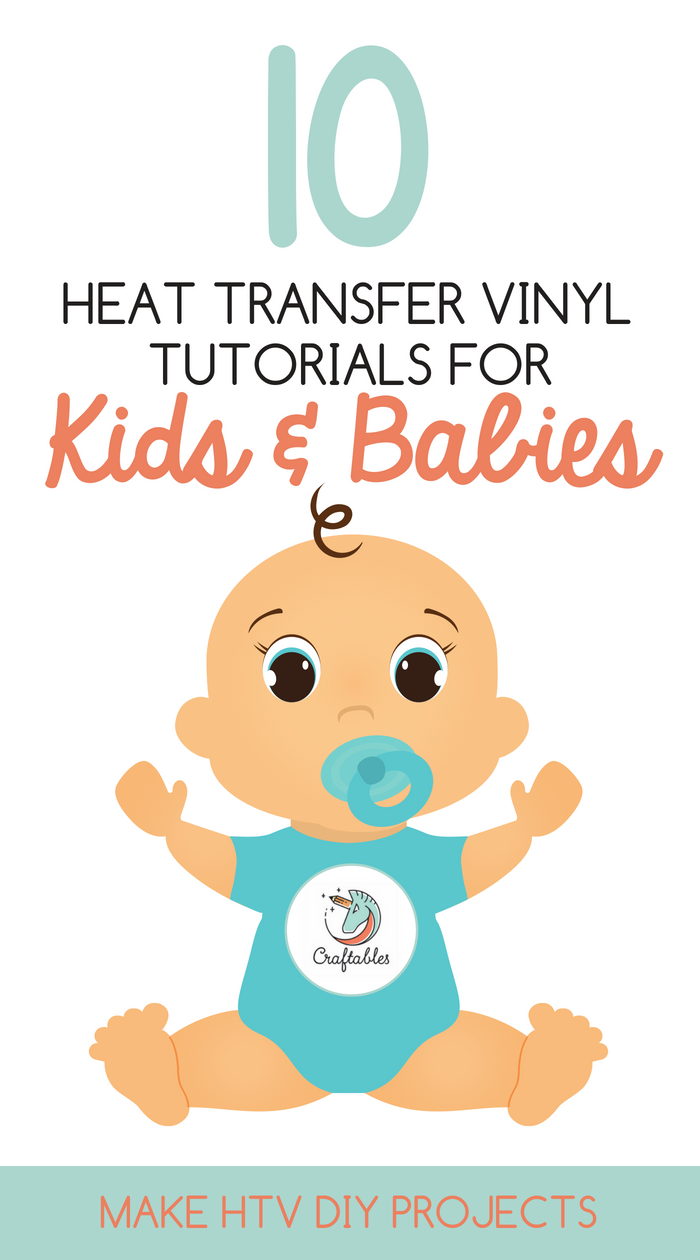 1. Children's Aprons using Heat Transfer Vinyl
I just love little kids in aprons! When my kids were young their aprons were just plain but they still loved them. I wish I would've been able to use heat transfer vinyl back then to put a cute image on the front. That's why I was so excited to make these cute children's aprons for my grand kids.
Source: Organize and Decorate Everything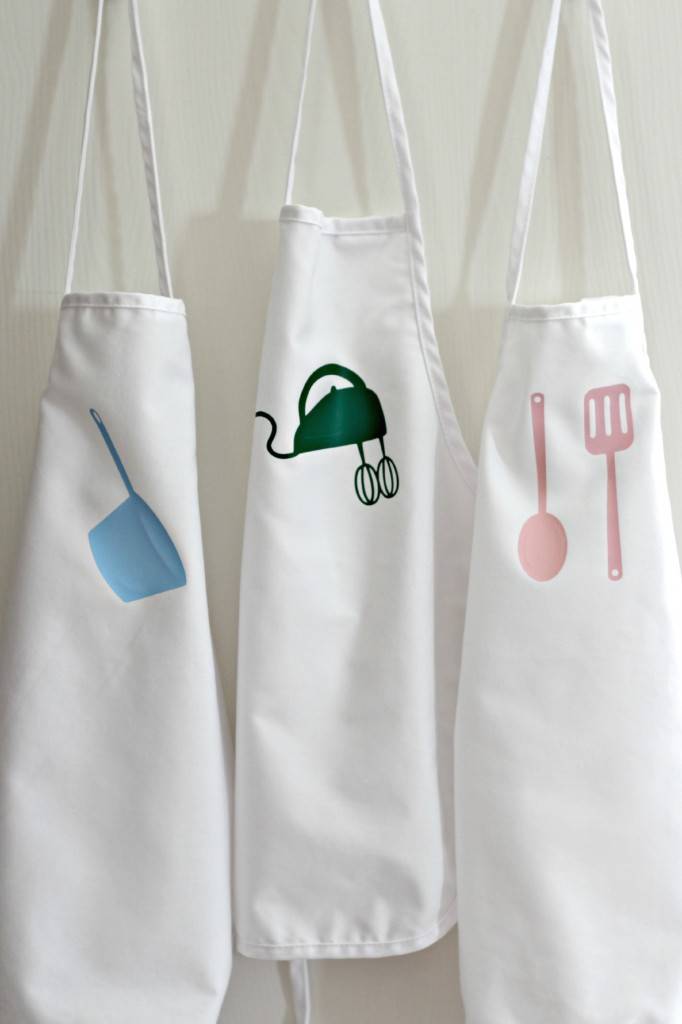 2. Iron on Vinyl Tags for Kids + Baby Homemade Clothes
I love to make fun little outfits and it makes me happy to see my kids in them! The downside is that most of the time they can't figure out which side is the front….and which side is the back! Heat Transfer Vinyl to the rescue!  
Source: A Girl and A Glue Gun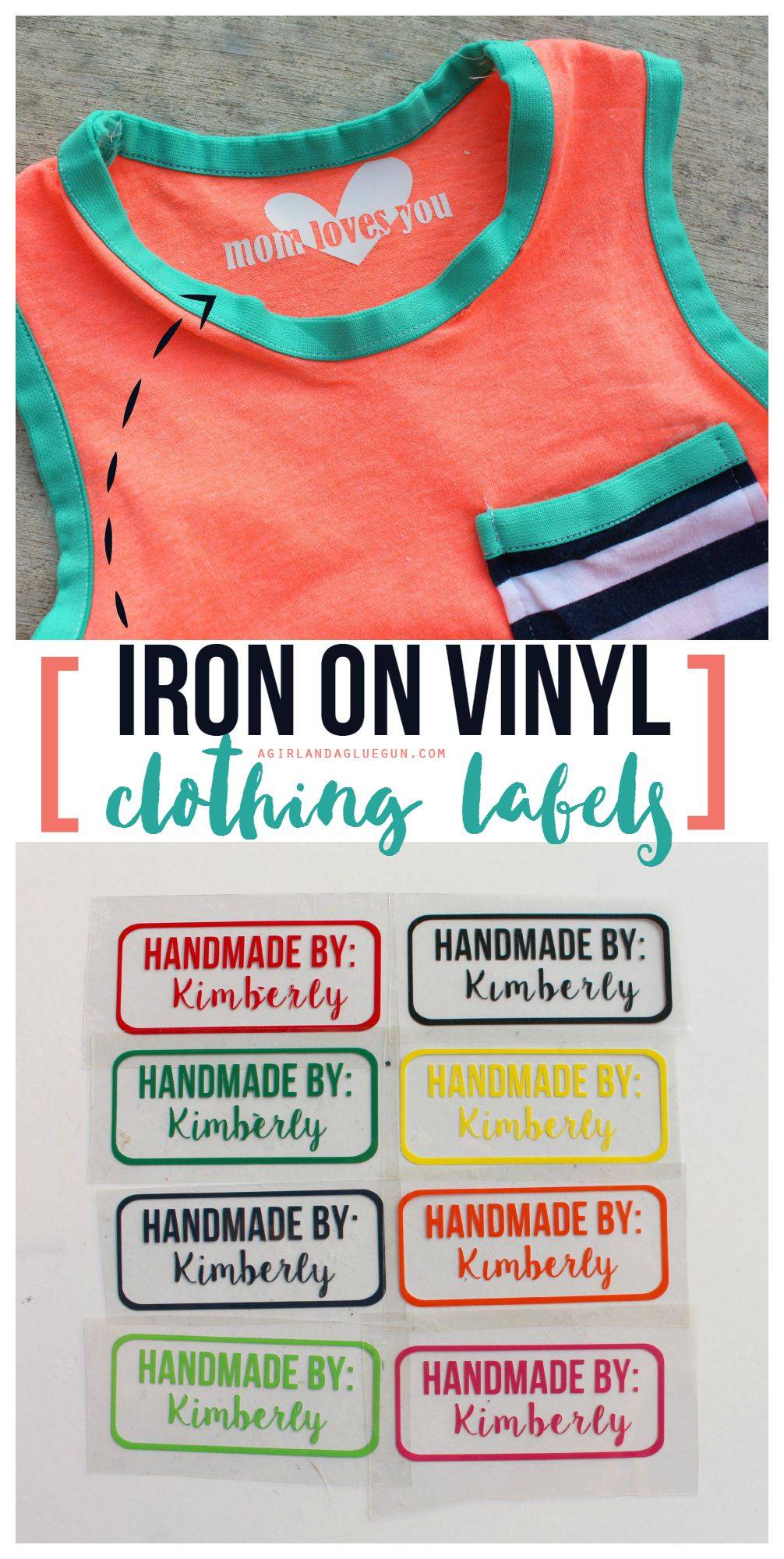 3. Make a Unicorn Plush Pillow with the Cricut Explore Air
With some simple sewing materials, a few materials, and a Cricut Explore Air, this adorable plush unicorn pillow is a fun DIY that makes for a cute kid's bedroom decoration or a unique gift.  
Source: The DIY Mommy 

4. Custom Drawstring Backpacks with Cricut  
Learn how to make these custom drawstring backpacks using Cricut Iron-On Designs. It's a simple way to make a custom bag for you or your kids, with pre-designed artwork you can iron on to a variety of materials! I made these matching drawstring bags for me and my "baby bear" to take to the park, hiking, and other summer adventures.  
Source: My Sister's Suitcase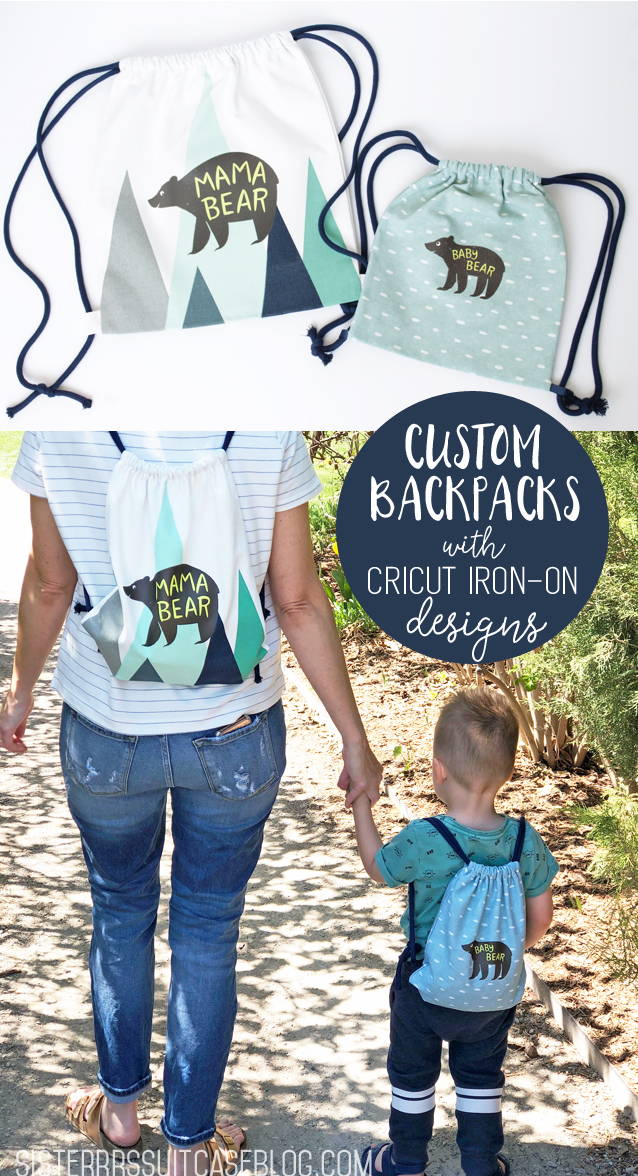 5. Personalized Wipes Case
I used chevron adhesive vinyl and the basic cut file. Check out how I added a monogram to personalize the wipes case.
Source: Simply Darrling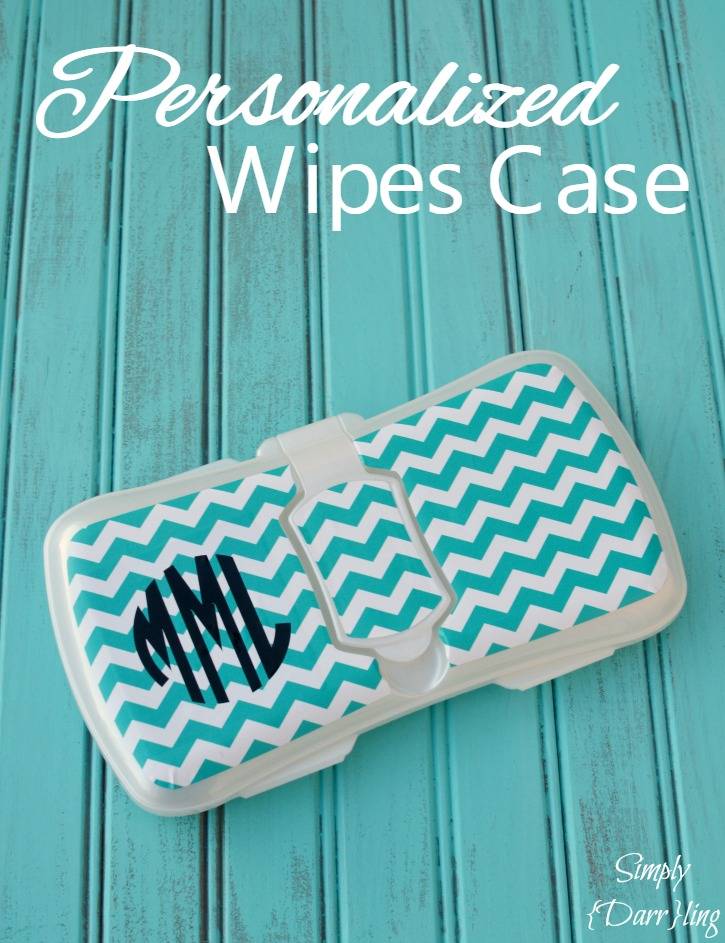 6. DIY Baby Sleeping Door Hanger Sign
Obviously, you don't NEED a special sign to hang on your door when the baby's napping, but isn't this so much cuter than a sticky note? If you have your own vinyl cutter, then these are so inexpensive to make.
Source: Eleven Magnolia Lane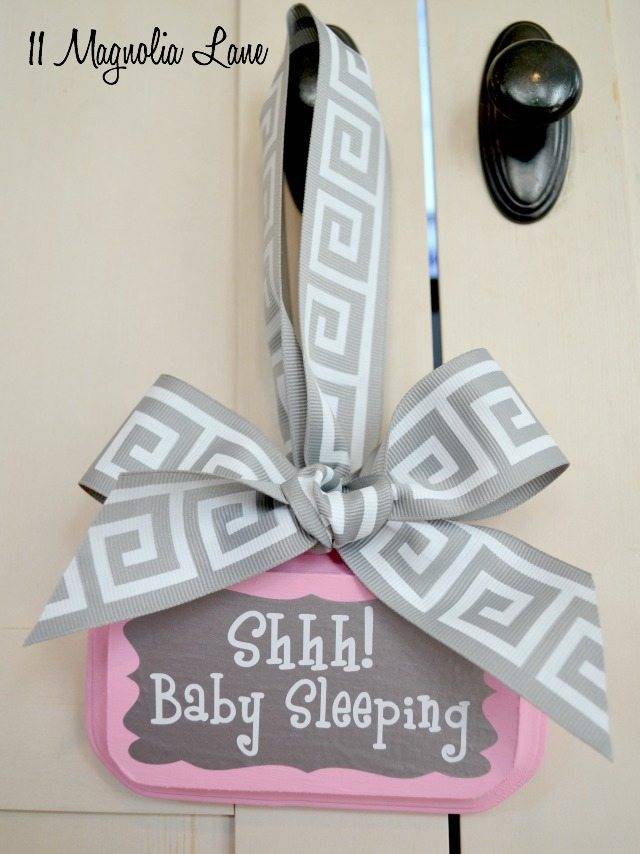 7. DIY Baby Mobile Sewing Tutorial
I love playing with vinyl and I have had my eye on this adorable hand lettered "you are so loved" cut file for quite a while. I decided it was time to put it to use and make something really special. I put baby in the title but I really think this mobile would be cute in any little girls room! Here is a DIY baby mobile sewing tutorial using an iron on vinyl.  
Source: Sew What Alicia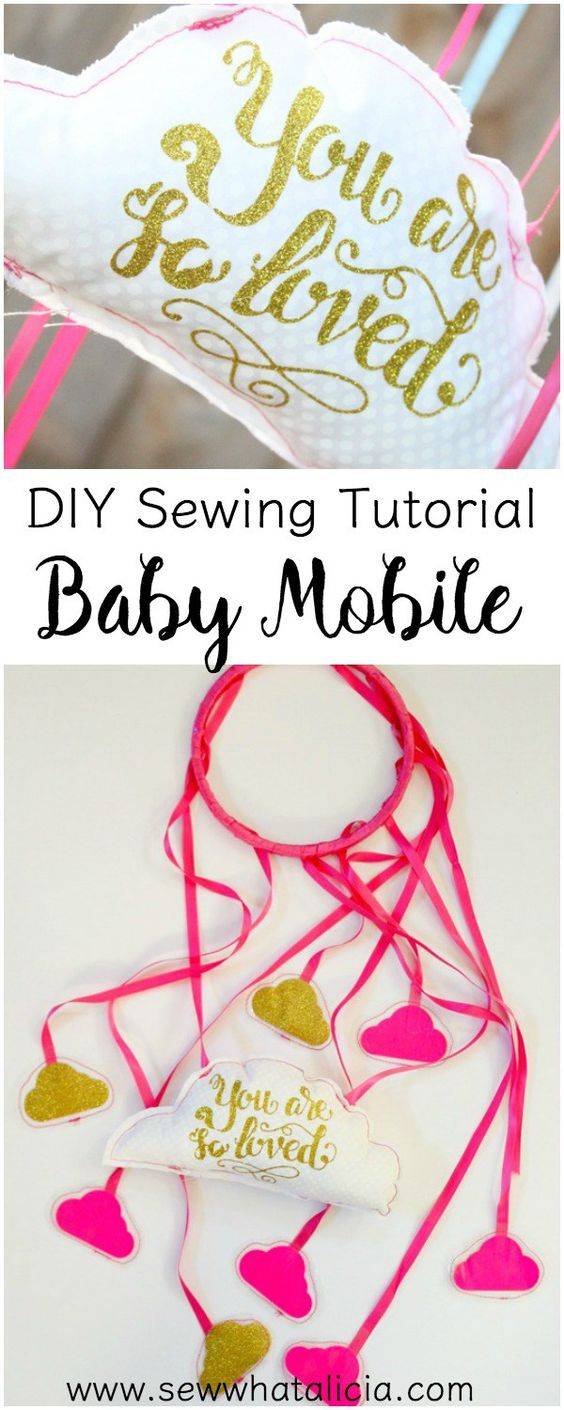 8. Fabric Doorknob Hanger Tutorial
Put this sweet doorknob hanger on your little one's door and ward off any wakeful fairies! Here is a fabric doorknob hanger tutorial using heat transfer vinyl that will make a great decoration for your nursery!
Source: Sew What Alicia 
9. Hello World Onesie Tutorial With Cut File!
I'm excited to put this onesie on my little girl! I used black heat set vinyl, which was super duper easy and turned out really crisp and cute. I designed the graphic and have included it in this tutorial as a Silhouette Studio download. So you just have to download it, unzip and send it to your own machine!
Source: See Kate Sew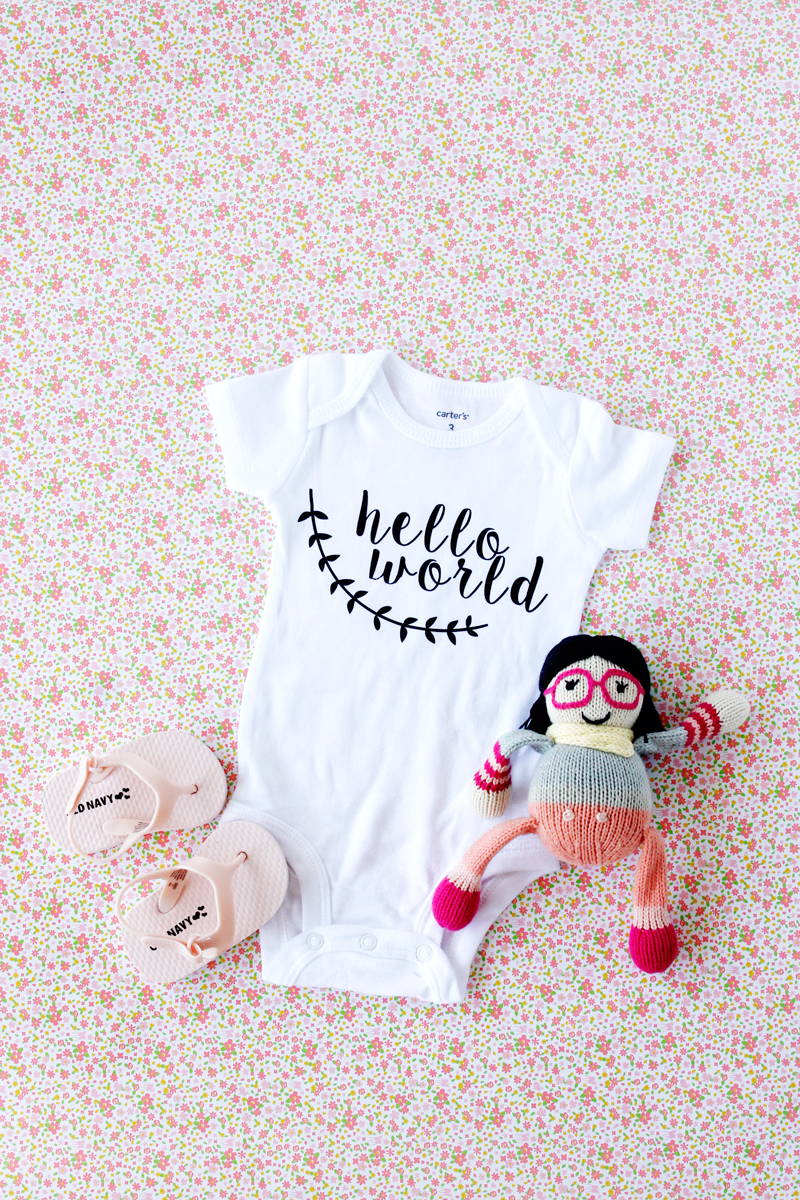 Personalized stuffed animals are a very special and unique gift that kids love to receive, but is the thought of applying heat transfer vinyl to a non flat surface hanging you up? I am going to show you just how easy it is, and then you can try it out yourself!  
Source: Craftables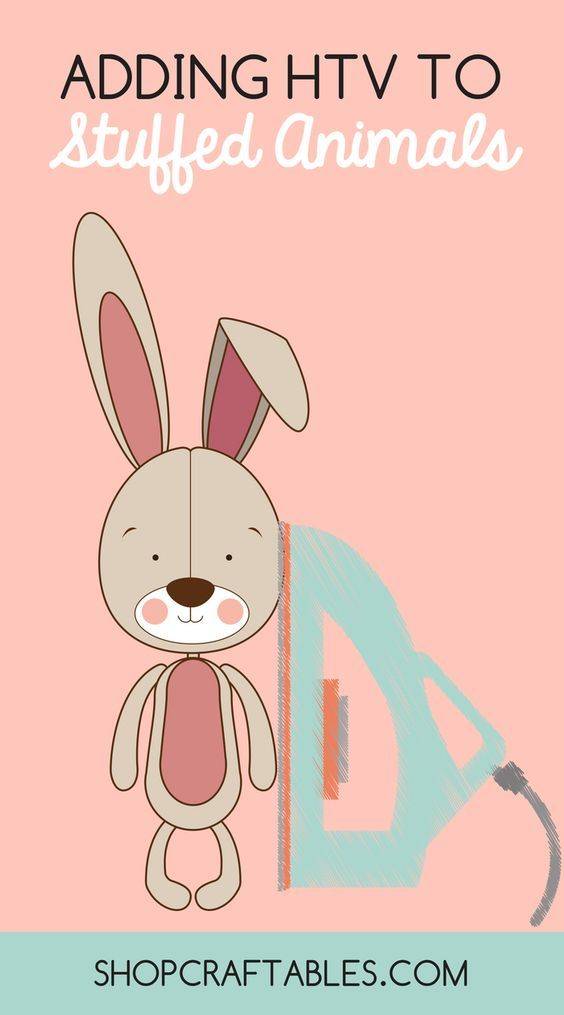 We hope you love some of these project ideas and try them out! These step by step tutorials will make your heat transfer vinyl DIY projects easy and less intimidating especially if you're a beginner. Remember that not all HTV have the same quality. Craftables iron-on vinyl sheets and rolls are premium products, specially formulated to work for all your craft needs. We have a wide variety of options for our t-shirt vinyl, including standard HTV, glitter, glow in the dark, foil, and more. And best of all, they are made in the U.S.A.!
---