DIY Watercolor Tote Bag with Printable Heat Transfer Vinyl For All Fabrics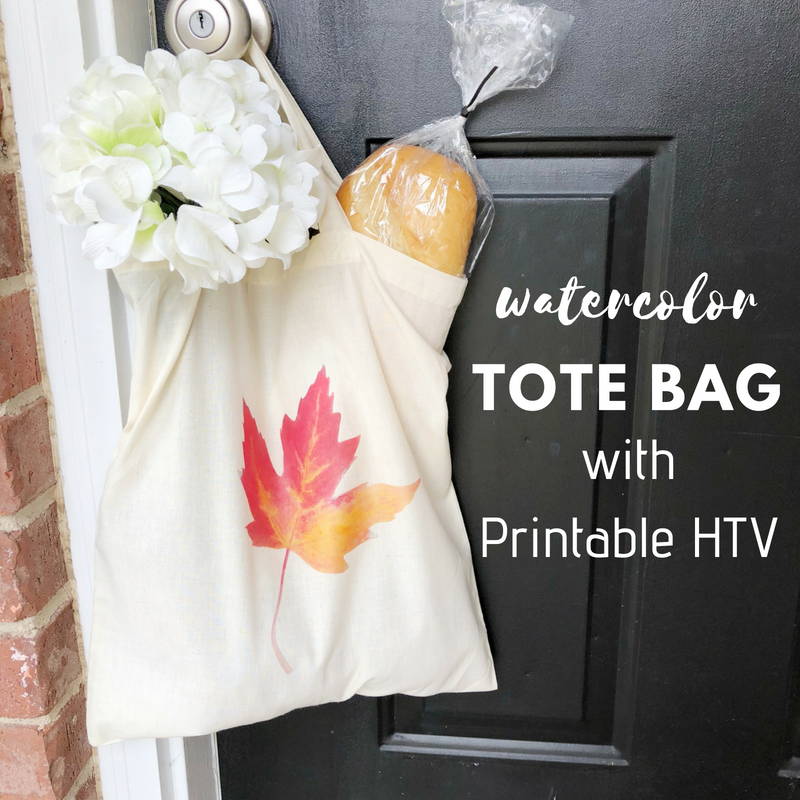 I'll admit that I am quite the opposite of an artist. Am I creative? Yes. Artistic? Not so much. Thankfully there are artists out there who kindly share their work with others. I love the look of watercolor but it's hard to get that look on crafts because of the many different shades of colors. Luckily, I discovered Craftables Printable heat transfer vinyl! If you haven't tried this material, you're missing out! It gives the look of hand-painted watercolors and can be achieved in a few easy steps. Follow this tutorial to learn how to apply printable heat transfer vinyl to a canvas tote bag!
Estimated time: 20 minutes
Here's what you need:
cutting machine

(I used a Silhouette Cameo)

inkjet printer

home iron or heat press

blank canvas tote bag
STEP ONE: Create design in software
Open your software (I used Silhouette Studio) and import your design. I found this great watercolor Maple leaf from the Silhouette Design Store.
Next, add registration marks by going to the Page Setup menu. This will allow your machine to read the marks and know exactly where to cut.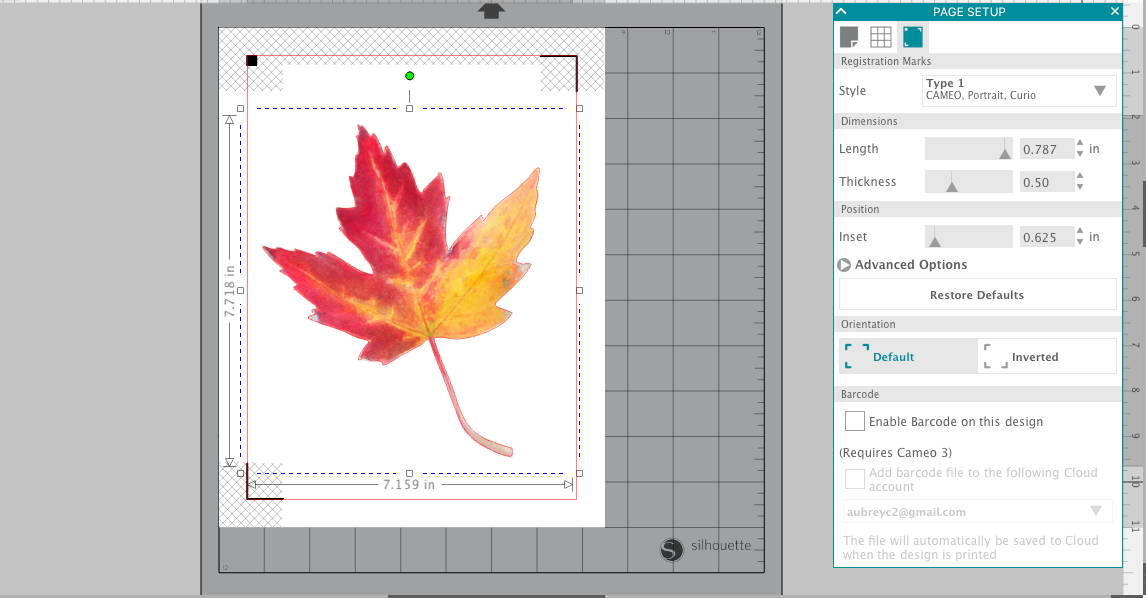 With Printable heat transfer vinyl for light fabrics, we need to mirror the image. Right click your leaf and select flip horizontally.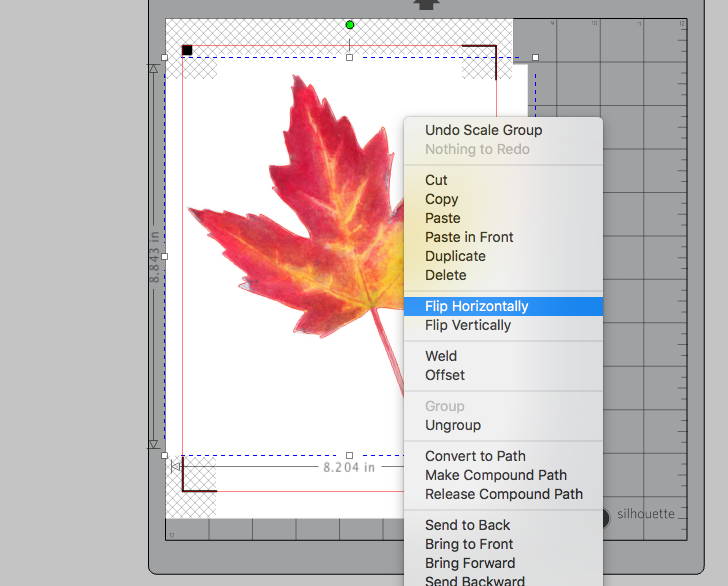 Now we are ready to send to the printer. Go to File > Print and print onto the blank white side of the material.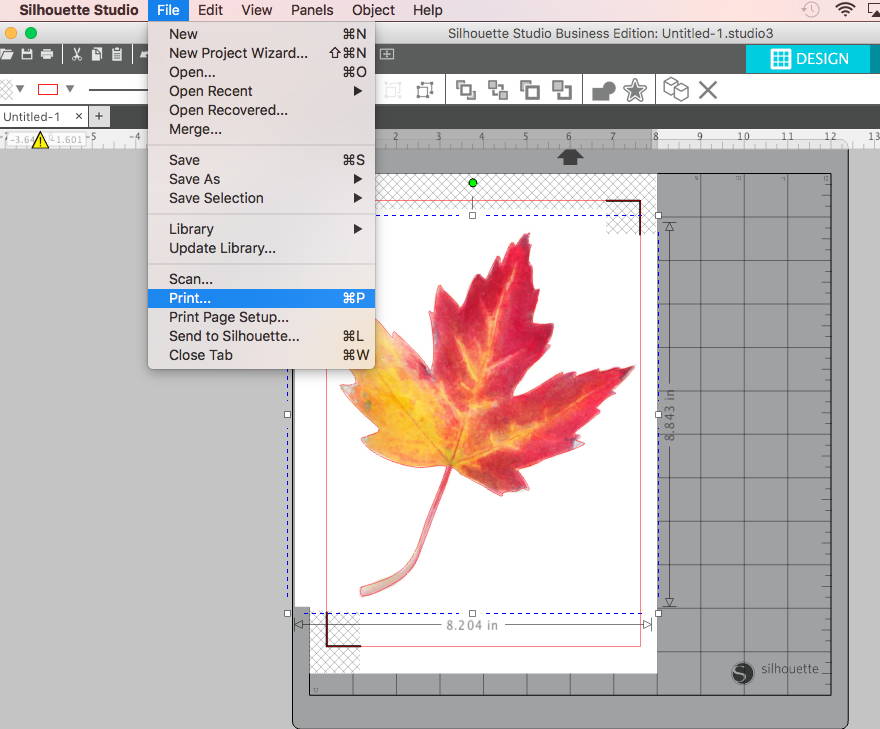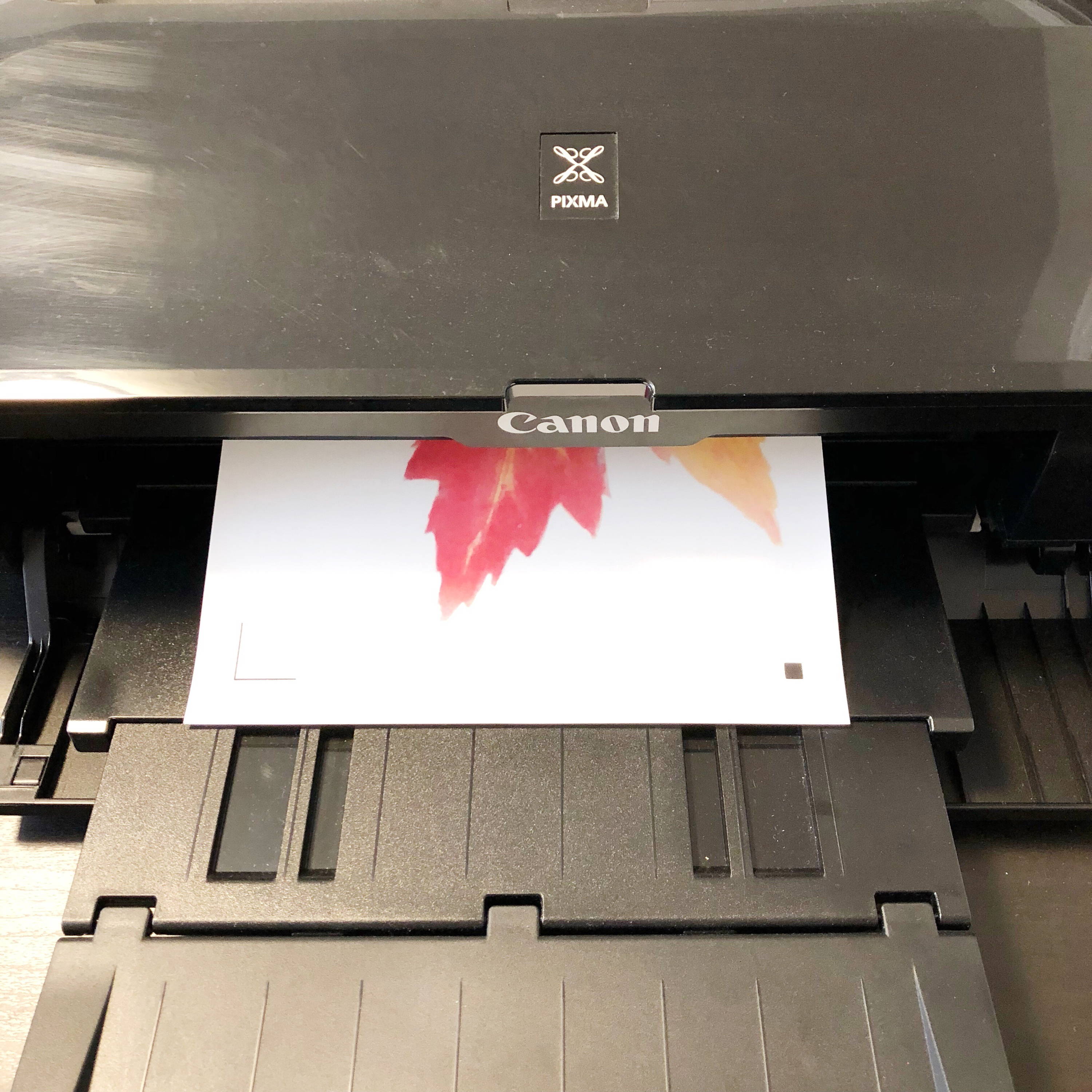 STEP TWO: Cut out leaf design
Once your pretty leaf has printed and dried, place your material onto your cutting mat.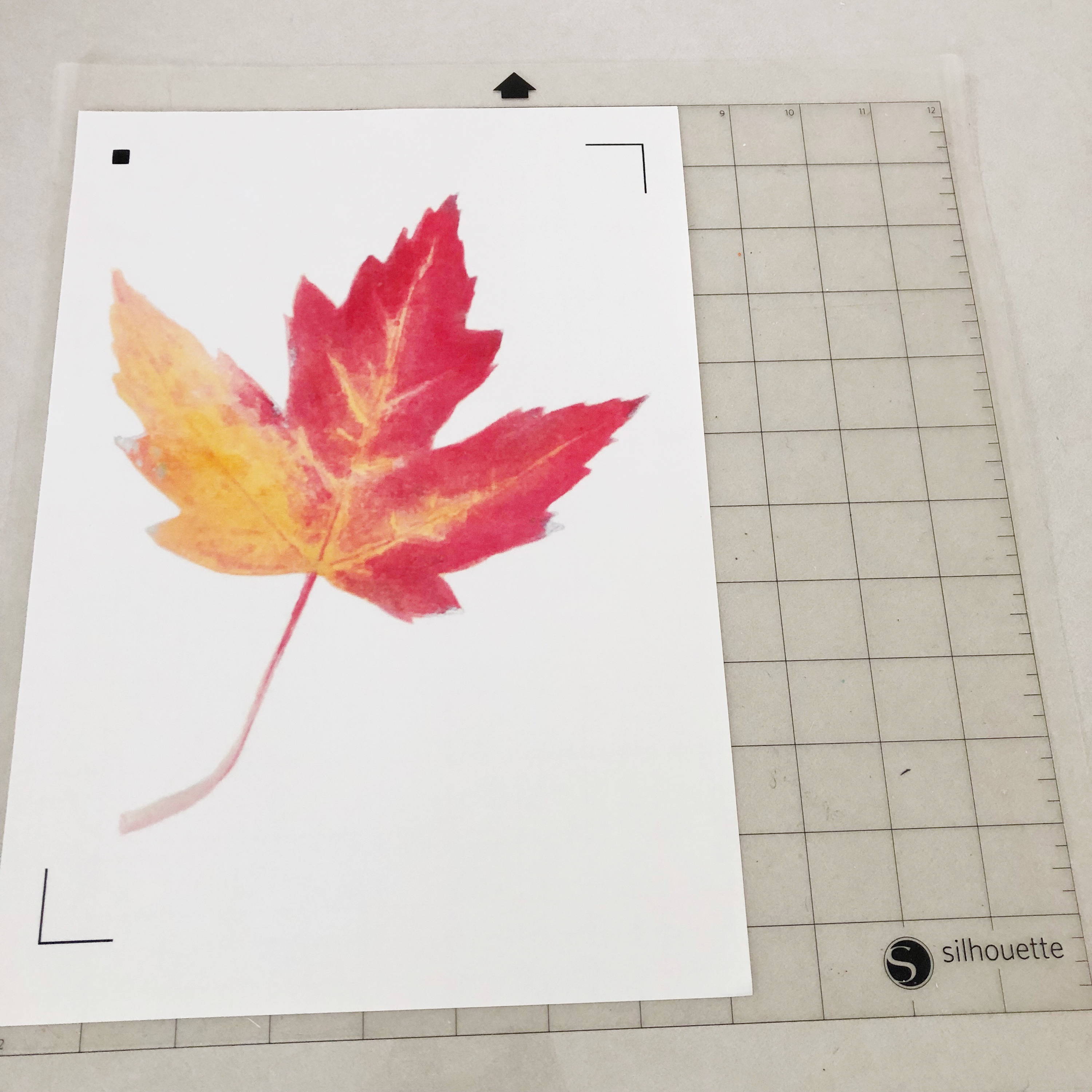 Load your cutting mat into the machine and select sticker paper material. Then let your machine get to work! Your machine will read those registration marks and know where to cut perfectly around the leaf.
STEP THREE: Weed design and prepare for heat
Once the leaf design has been cut, weed out any part of the design that you won't be using.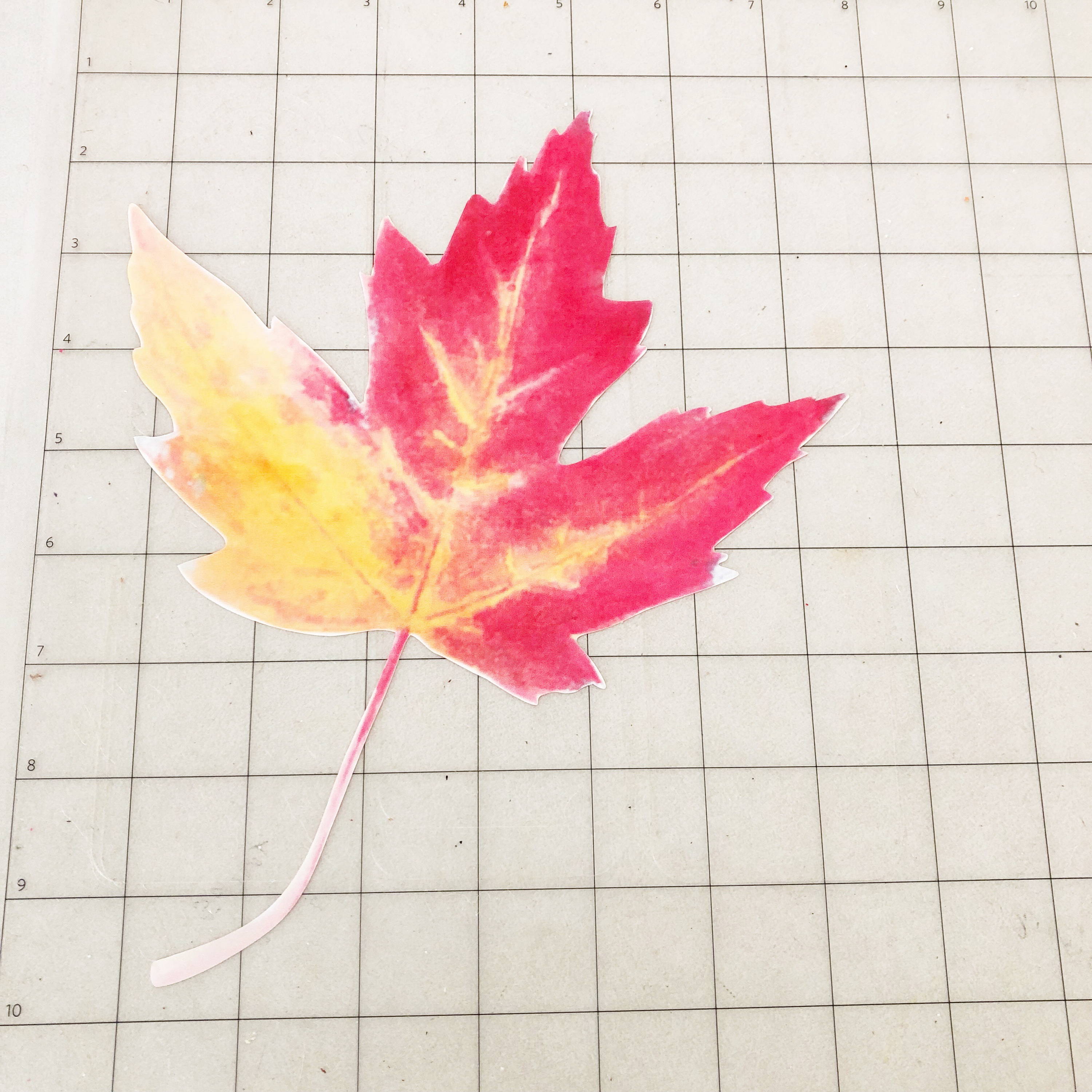 Next, heat up your iron or heat press and iron out the wrinkles of your tote bag.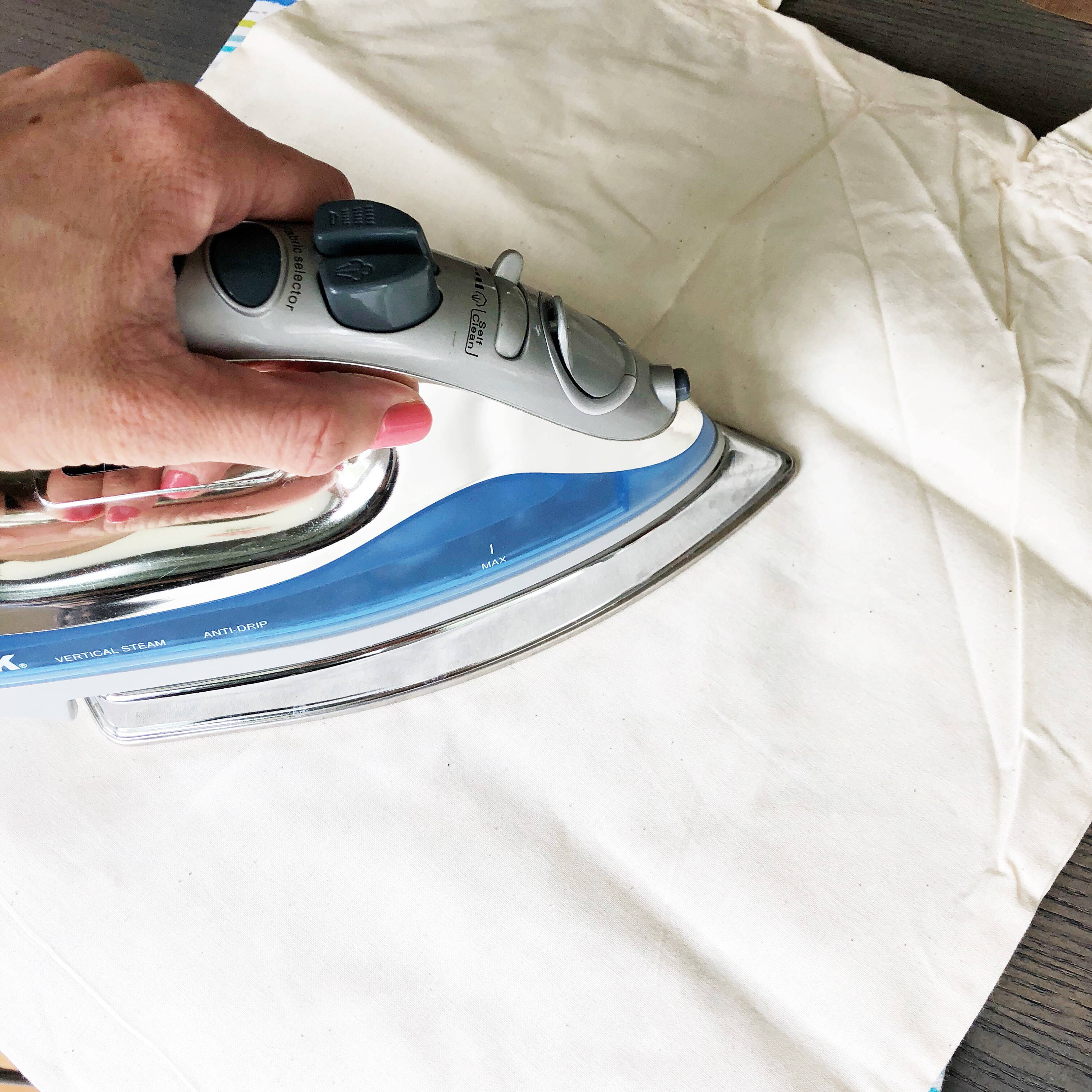 Place the leaf design right side DOWN onto the bag.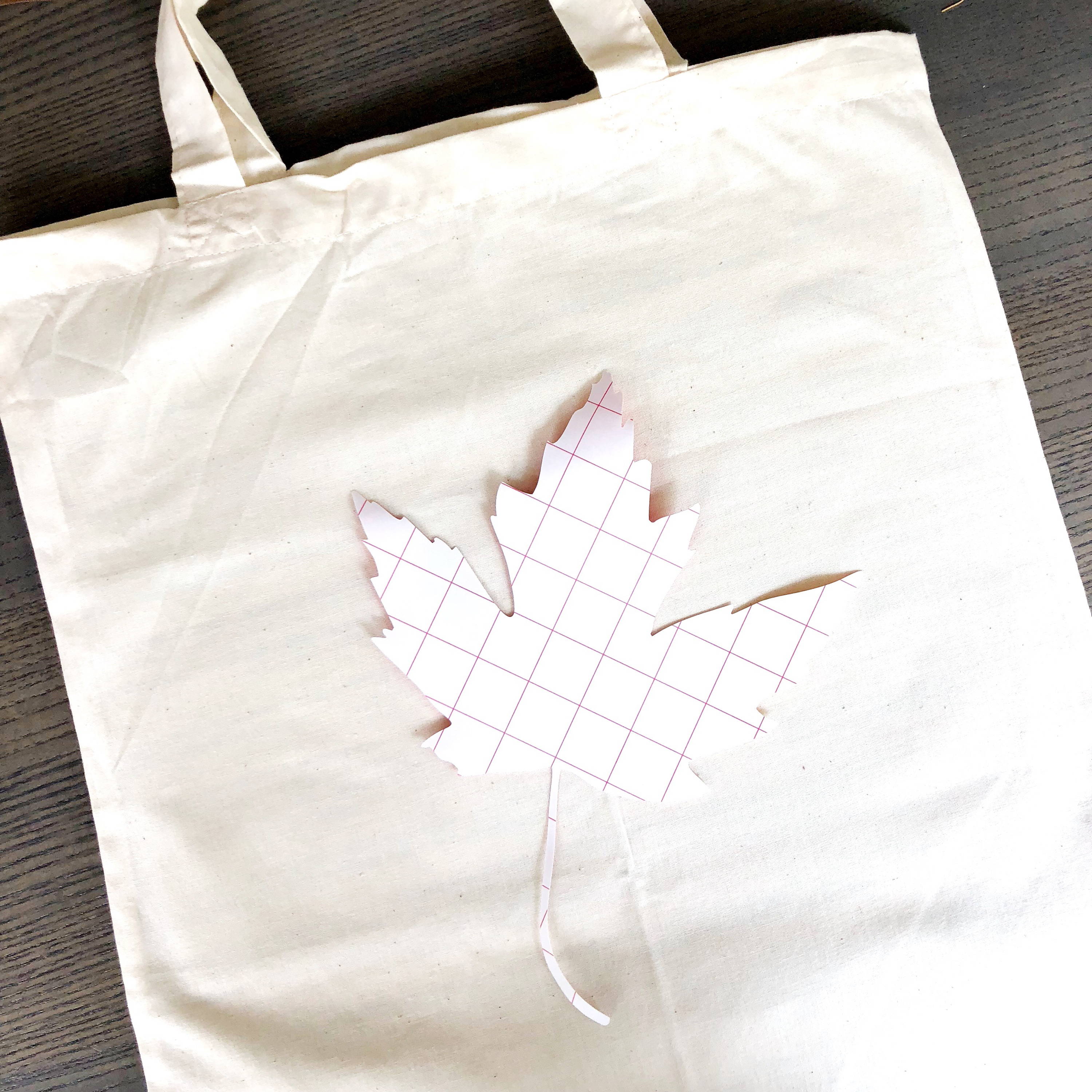 STEP FOUR: Press design with heat
Place a teflon sheet over the design and press with heat for 25 seconds. Depending on the size of your design you make have to iron the design in sections.
Let the bag cool for 1 minute, then gently peel off the backing paper to reveal the pressed leaf design.
Doesn't it look like the leaf was directly painted onto the bag?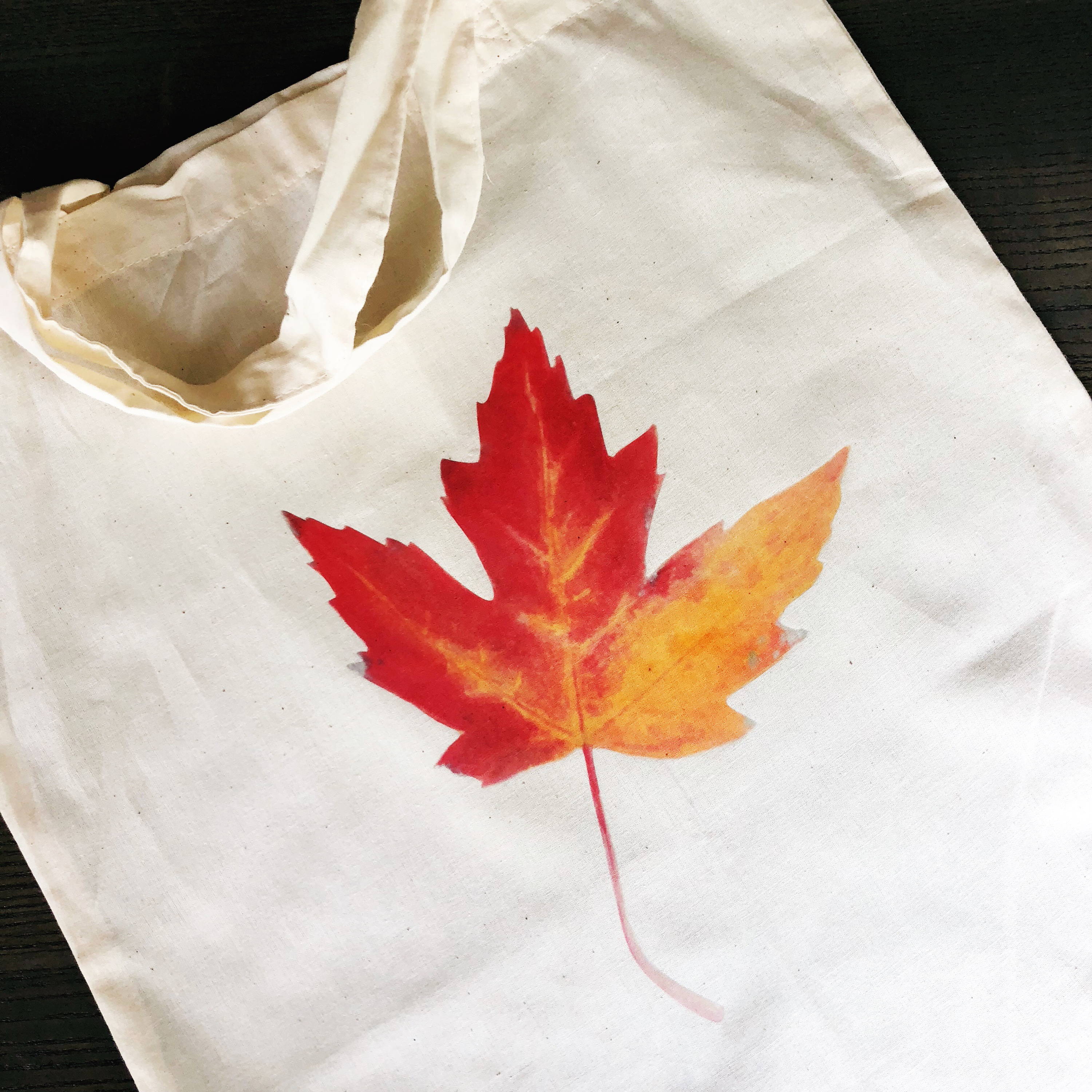 Look at how vibrant those colors are! I love using printable heat transfer vinyl for intricate, colorful designs. Especially for watercolor designs, this material is perfect!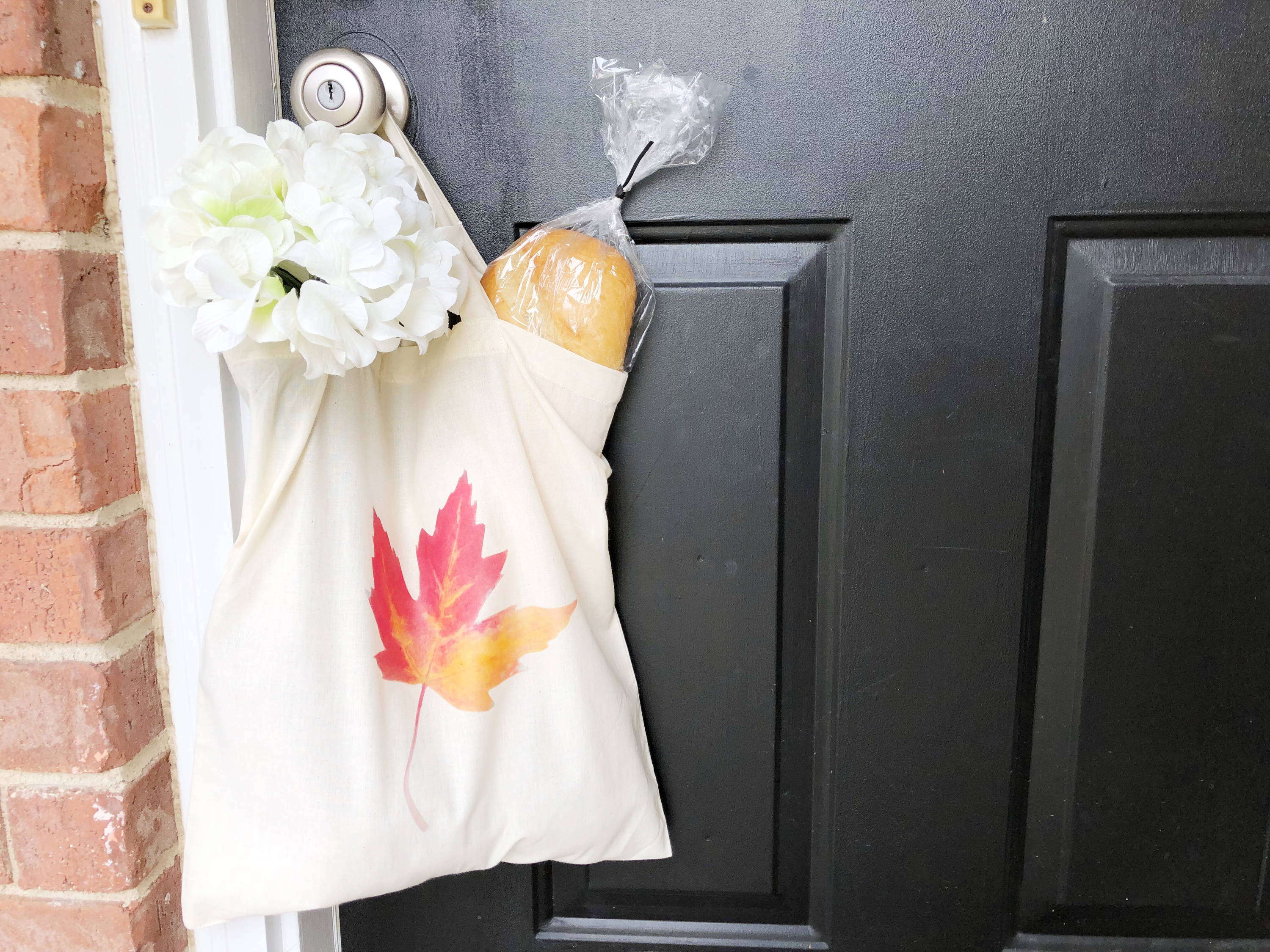 Now you have a fun, fall shopping bag to fill with all those pretty fall flowers and Farmer's Market produce! Craftable heat transfer vinyl is so versatile, easy to apply and weed, and comes in so many different styles! The possibilities are endless! For more tote bag project inspo, check out this post.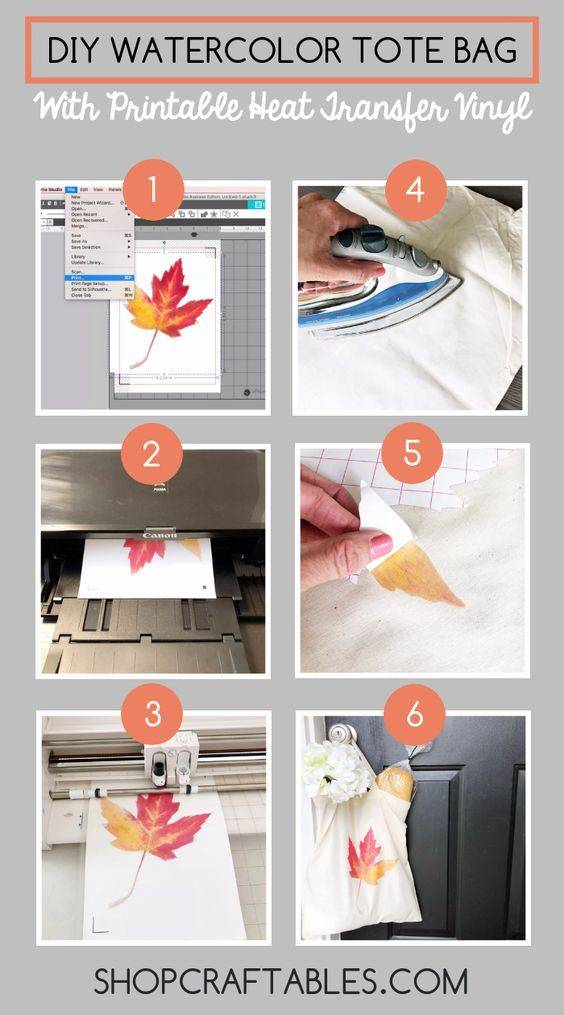 About the Author
Aubrey Claybrook
My name is Aubrey and I currently live in Kaysville, Utah. I'm married to a wonderful husband and we have three silly, energetic kids. I love anything creative, including refinishing furniture, interior design, making fun party favors, holiday decor, and of course all things made with my Silhouette machine. I enjoy using my creativity as part of my every-day life, and I love inspiring others to do the same! Follow me on Instagram: @projectsilhouette