DIY St. Patrick's Day Gift Idea: How to Apply Adhesive Vinyl on a Plastic Tumbler

Personalized gifts are my love language and adhesive vinyl makes it super easy to personalize just about anything. In today's step-by-step tutorial I'll show you how to apply adhesive vinyl on a plastic tumbler for a quick and easy St. Patrick's Day gift. This tumbler is the perfect festive treat for anyone! In this tutorial I'm using my Cricut Maker but any craft cutting machine will work. Let's get started!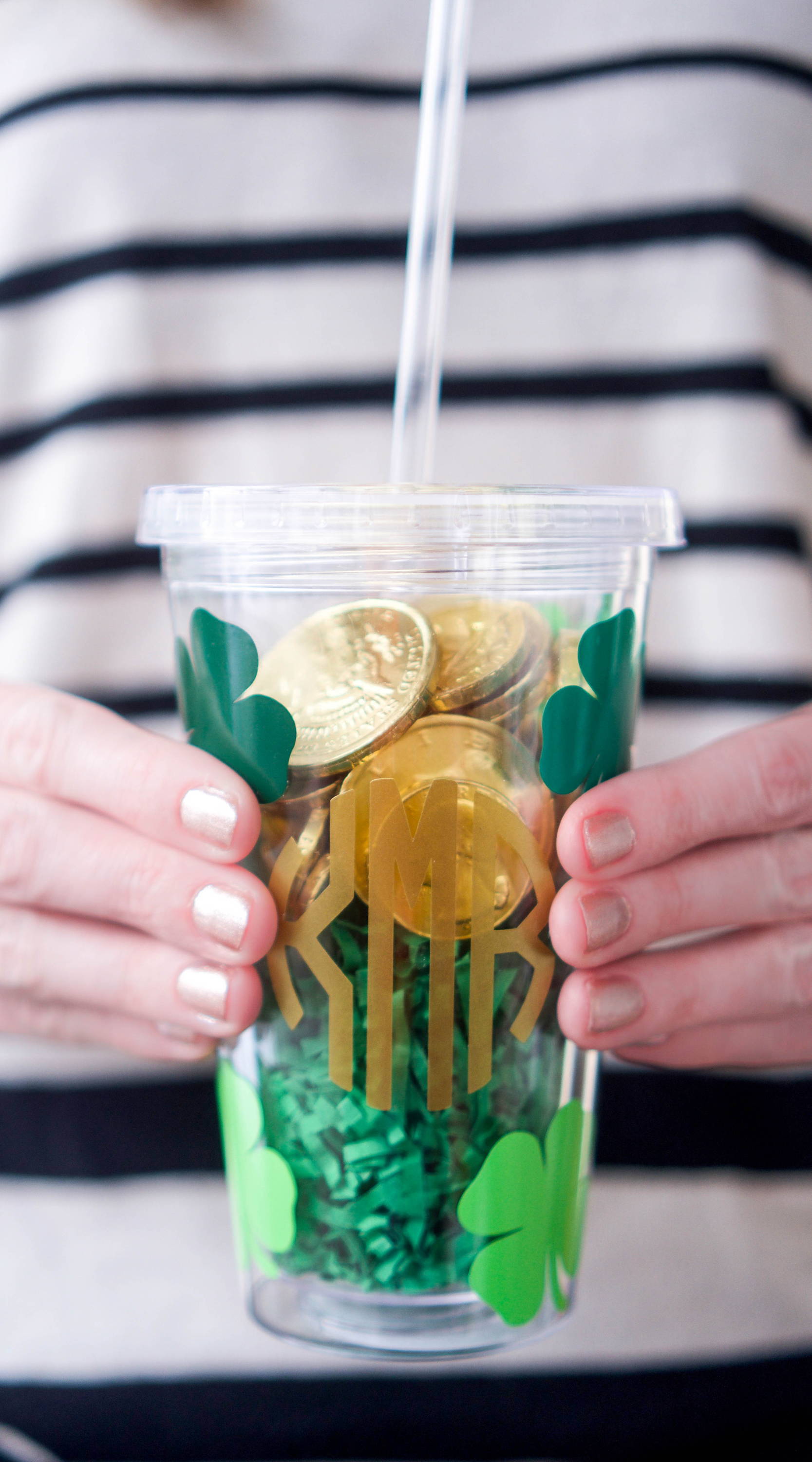 Difficulty Level: Beginner
Estimated Time to Complete: 10-15 mins
Care Instructions: Hand Wash
Supplies Needed:
Blank Plastic Cup (I found mine at Michael's)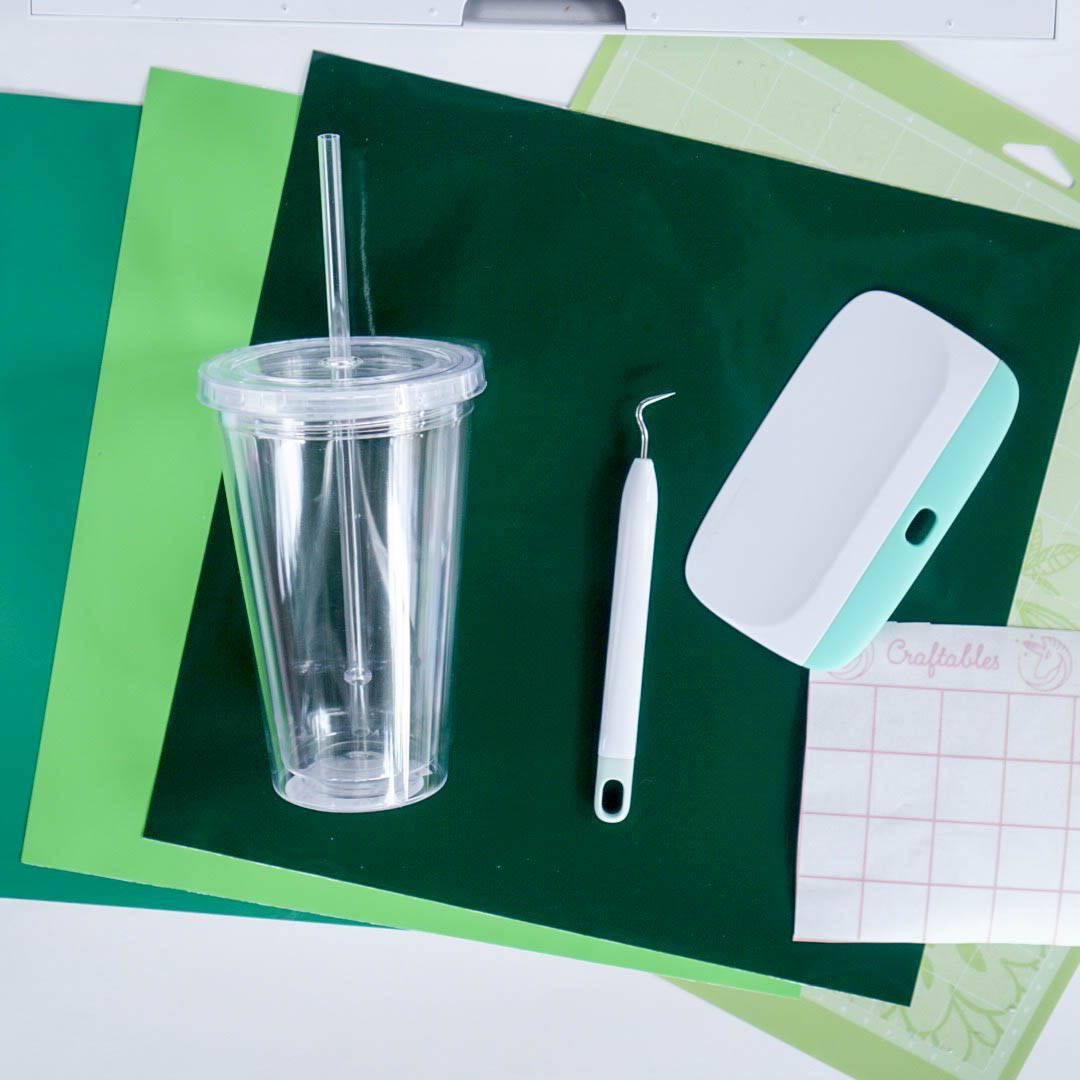 Step One: Upload and Set Up Designs
Upload the shamrock SVG and duplicate it as many times as you need. Change the colors of the shamrocks to match the colors of the adhesive vinyl you're using. I did various shades of green.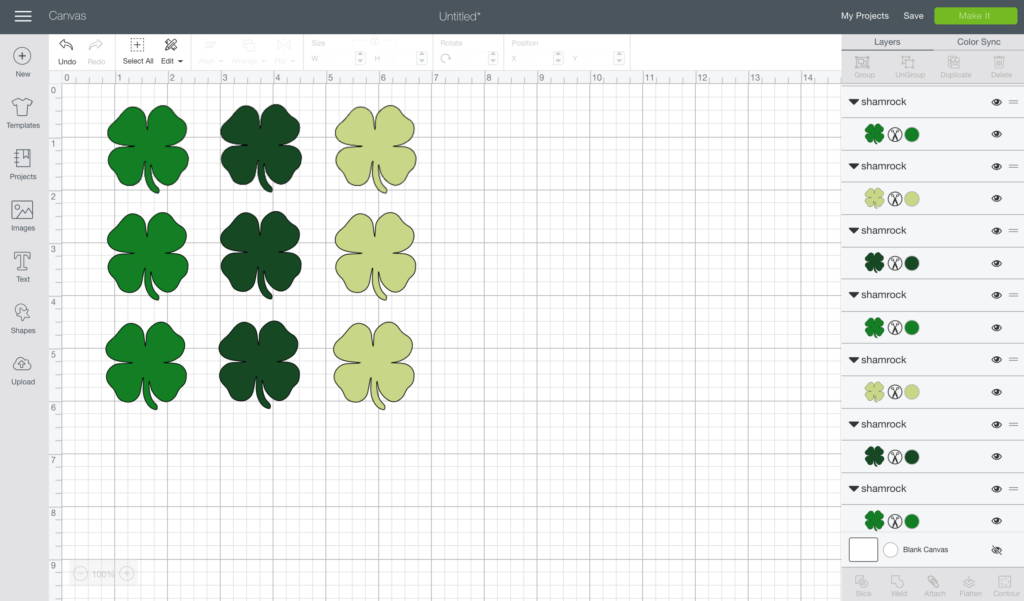 Set the material to adhesive vinyl and follow the on-screen instructions to connect your machine.
Step Two: Load And Cut Adhesive Vinyl
Place the sheet of adhesive vinyl on the cutting mat with the colored side facing up and load it into the machine. You'll do this for each separate color of adhesive vinyl. After loading each color you'll just need to press the start button and the machine will continue with the next cut.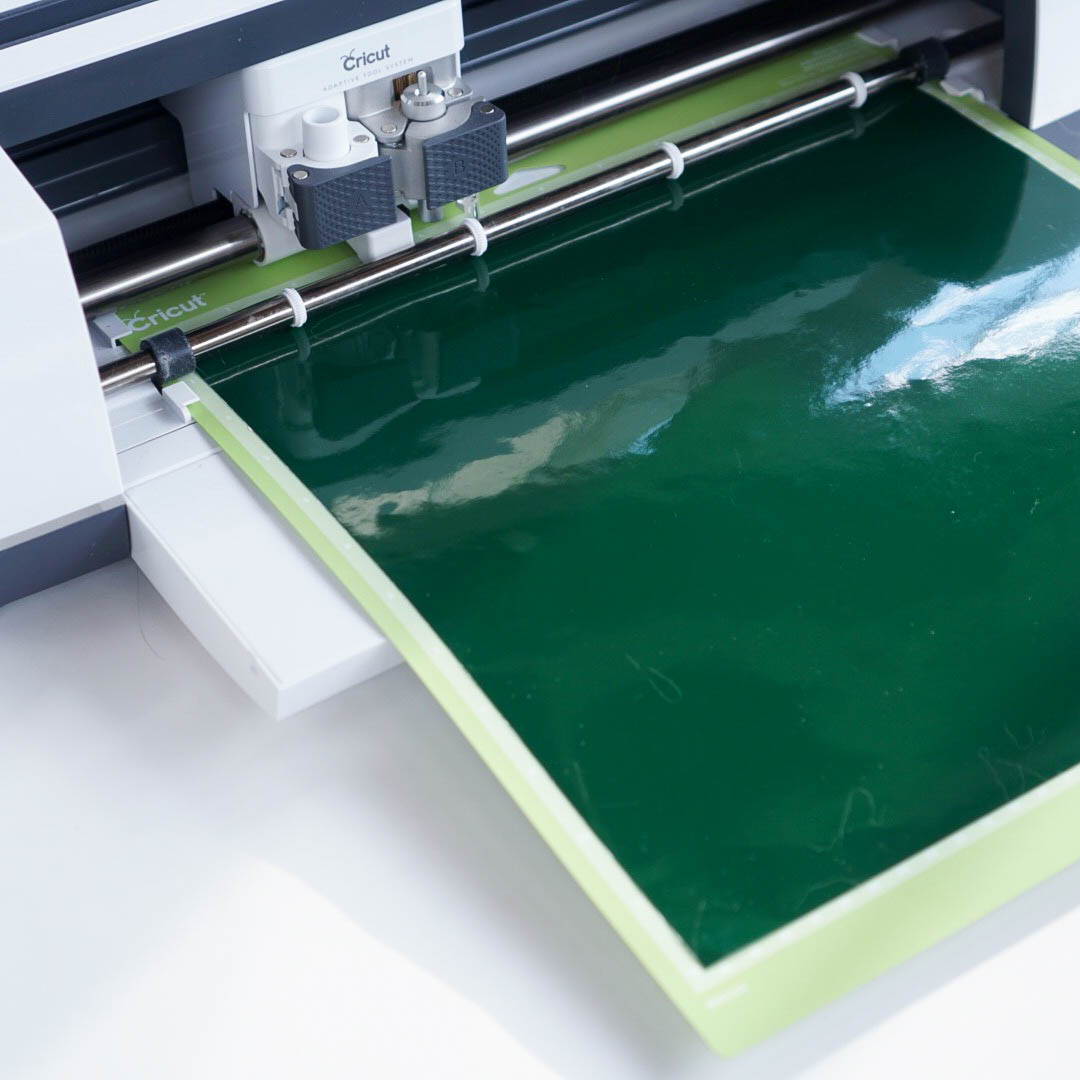 Step Three: Weeding
After all the designs are cut, peel away and discard the excess adhesive vinyl.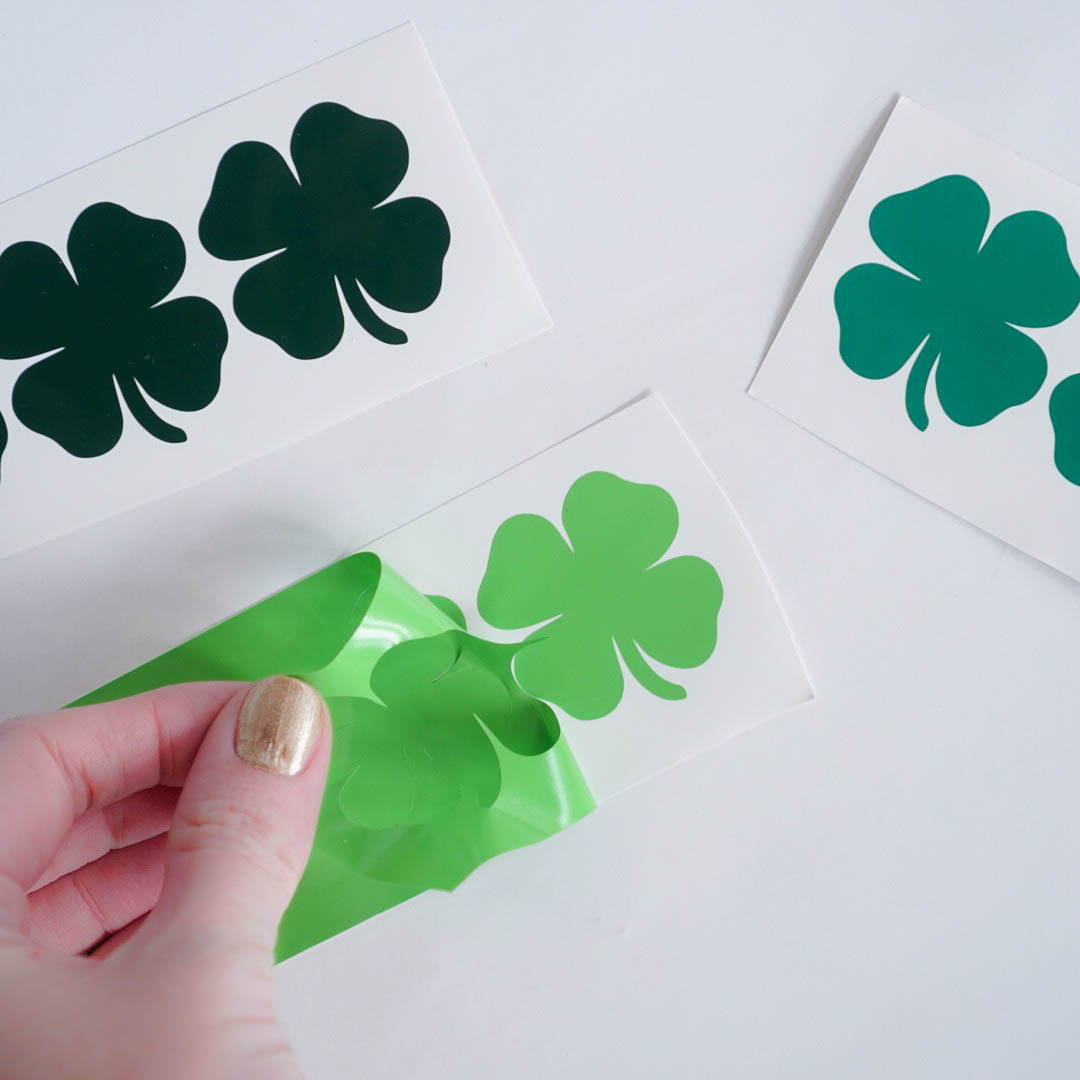 Step Four: Cut Transfer Tape
Cut a piece of transfer tape just slightly larger than the clover decal.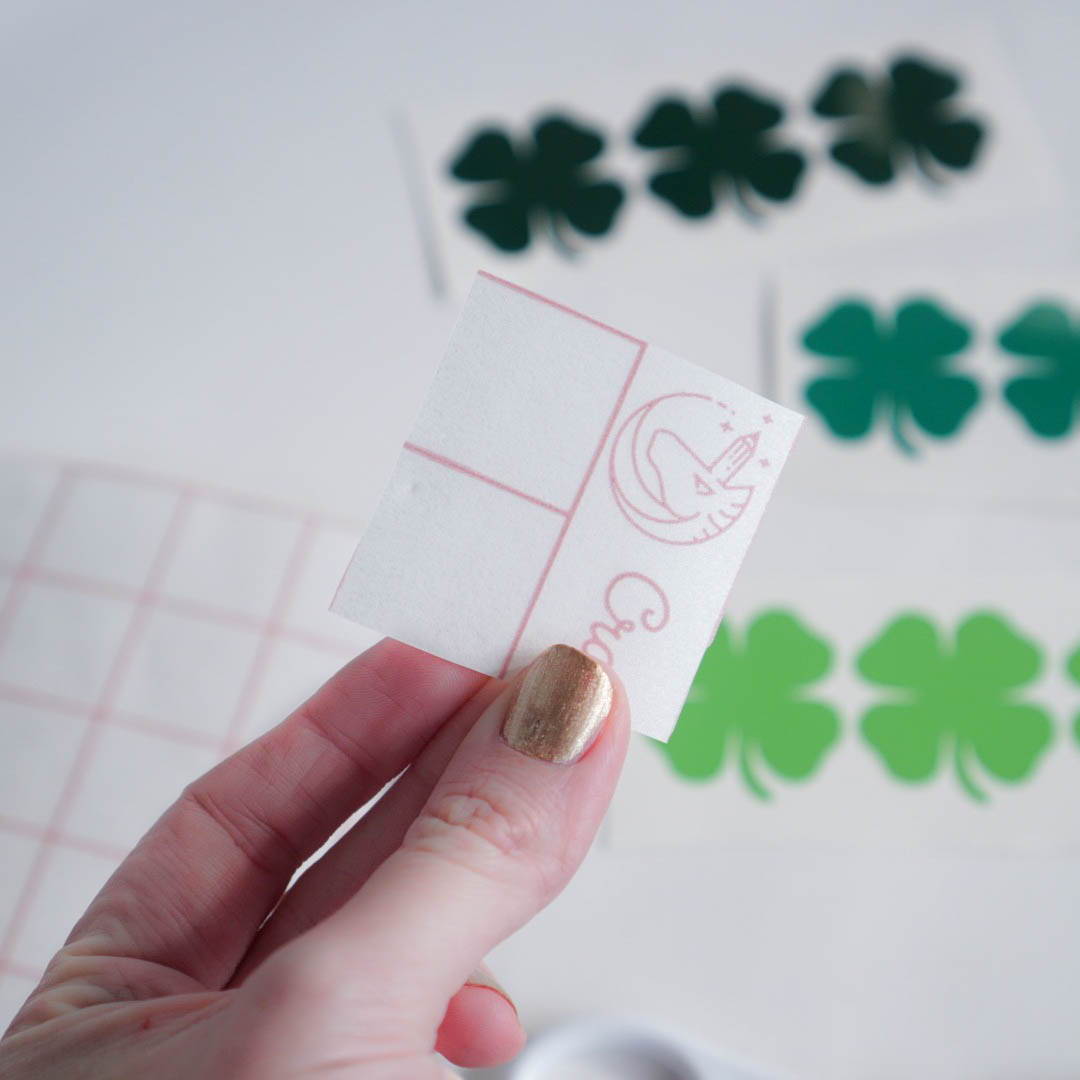 Step Five: Apply Transfer Tape to Decals
Use a scraper tool or something hard and flat (an old credit card works great!) to burnish over the transfer tape and adhere it to the adhesive vinyl decal.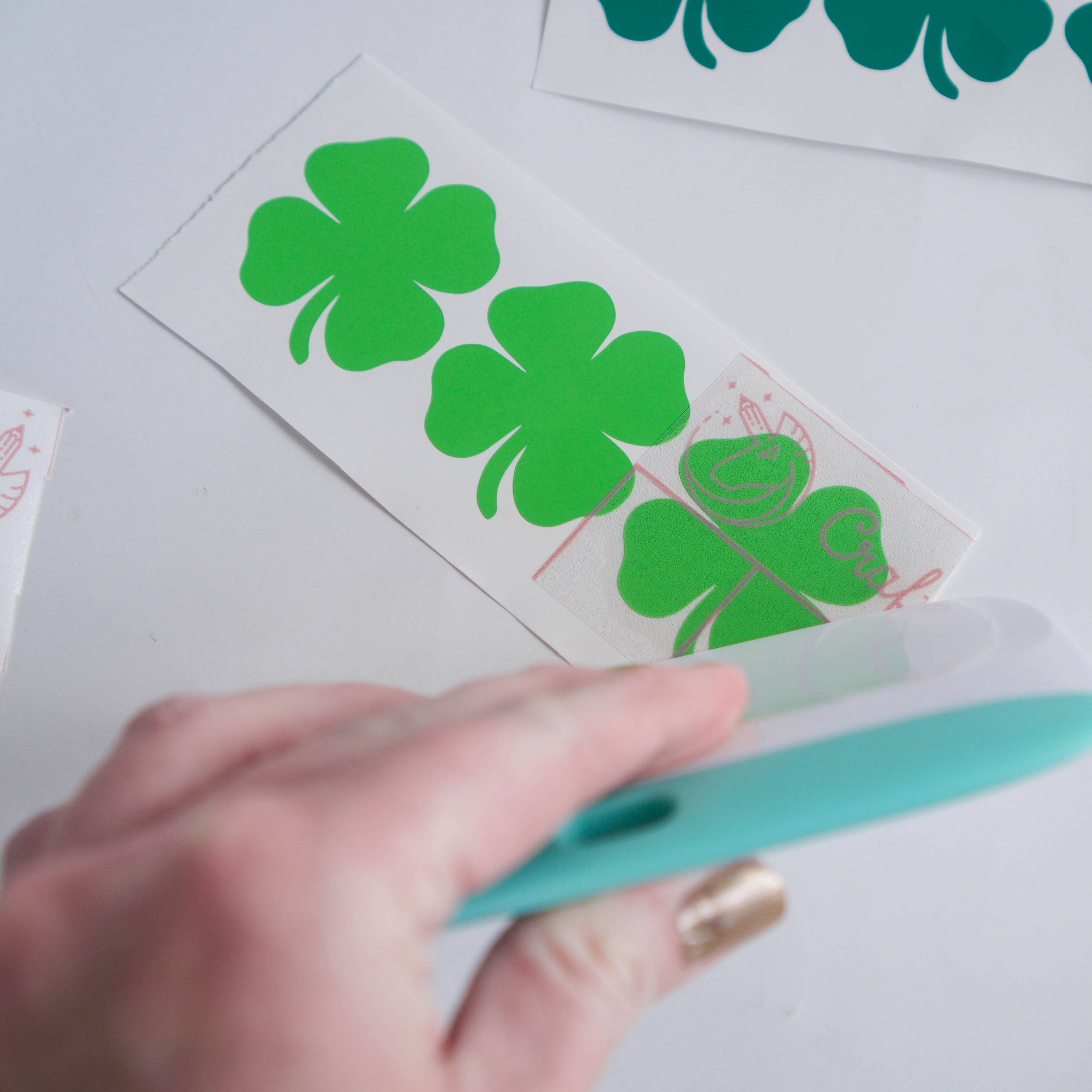 Step Six: Peel and Apply Decals
Peel the transfer tape and adhesive vinyl decal away from the paper backing. If the adhesive vinyl doesn't fully stick to the transfer tape just stick it back down and burnish over it again with more pressure.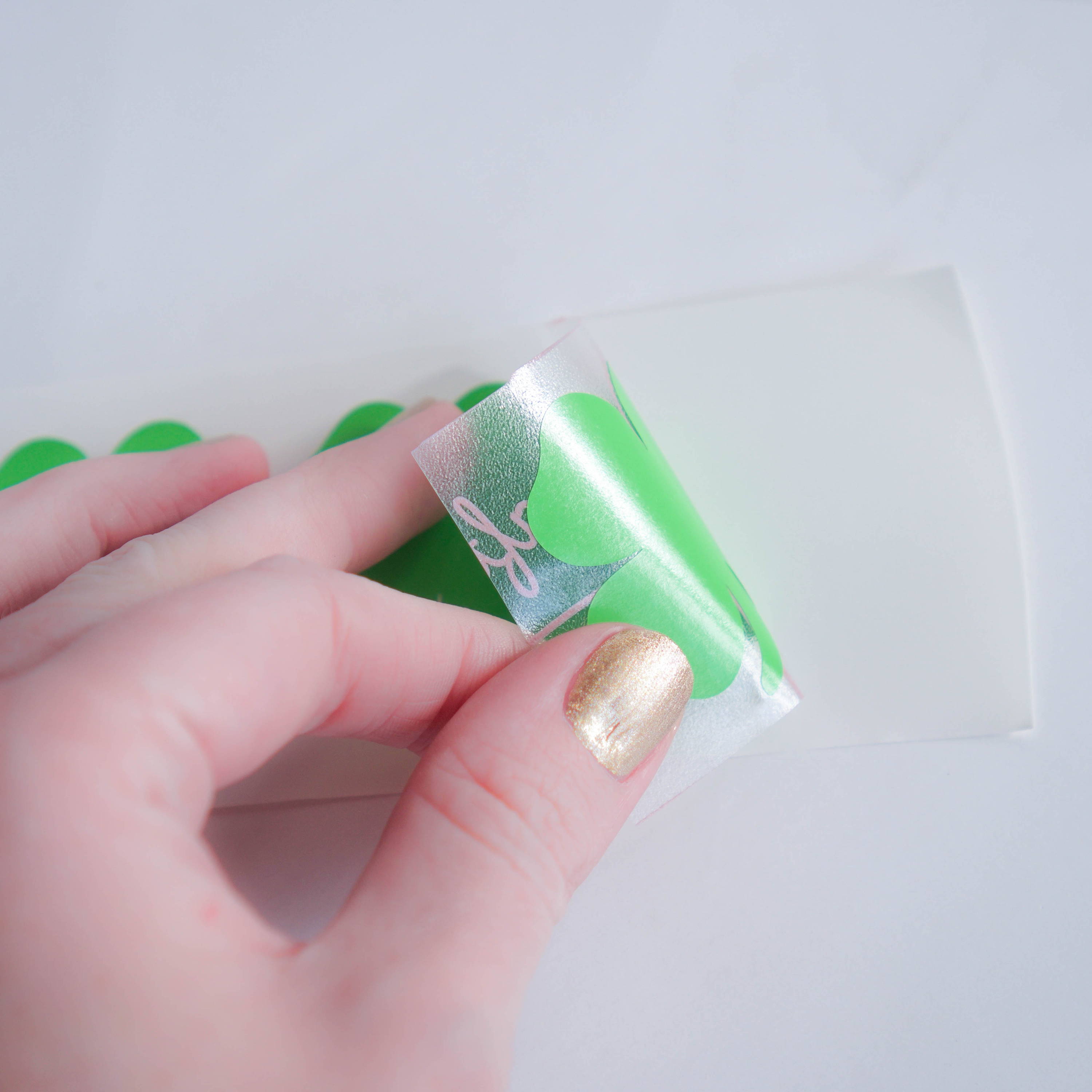 Place the decal on the cup and burnish over it once again. This time the decal should stick to the cup and the transfer tape should easily peel away.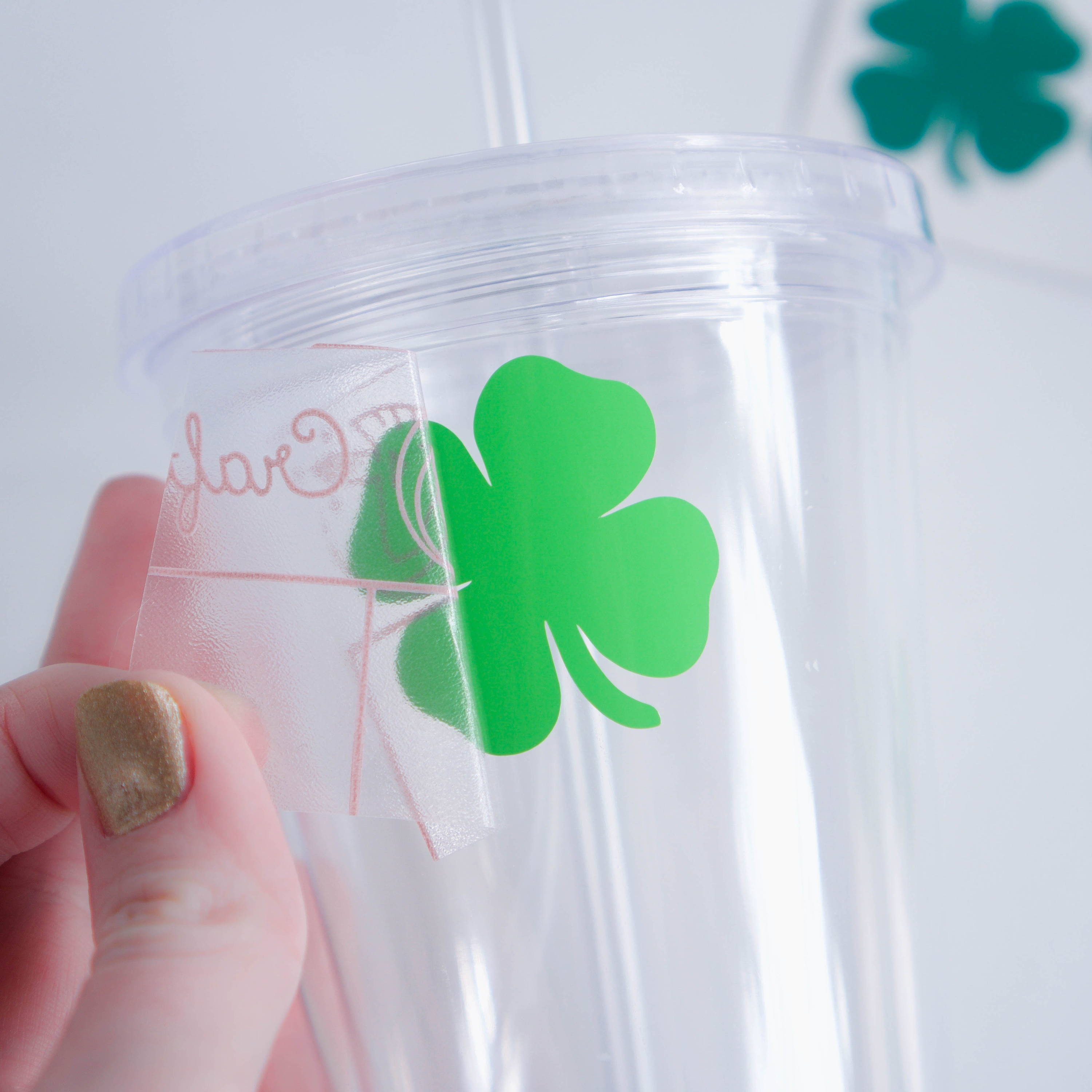 Continue placing different colored clovers around the cup until it's covered on all sides.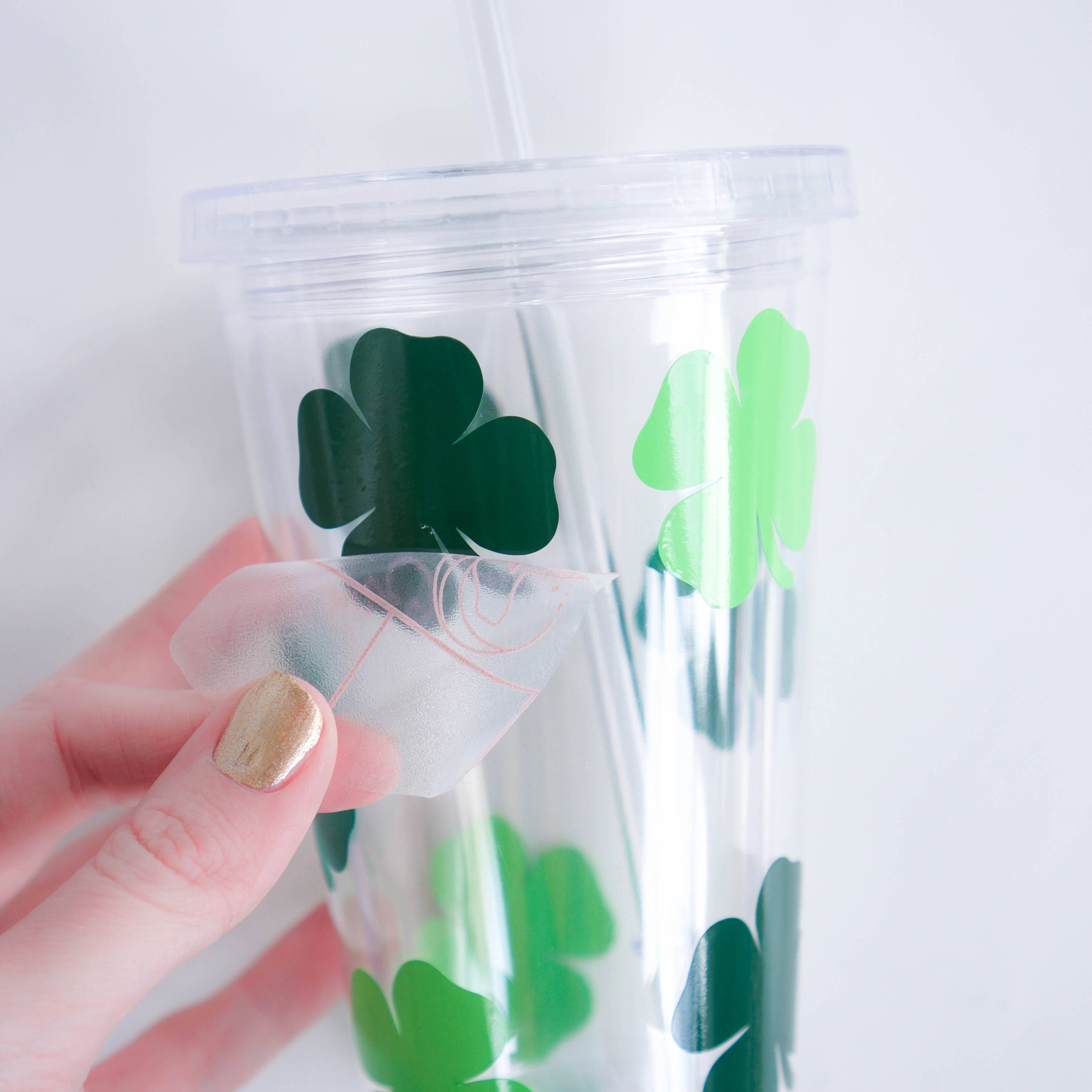 Optional Step Seven: Add A Monogram
You can totally stop there if you want, it's already super cute but I wanted to personalize the tumbler cup, so I added a gold monogram!
Follow the same steps as above to cut, weed and apply the monogram to the cup.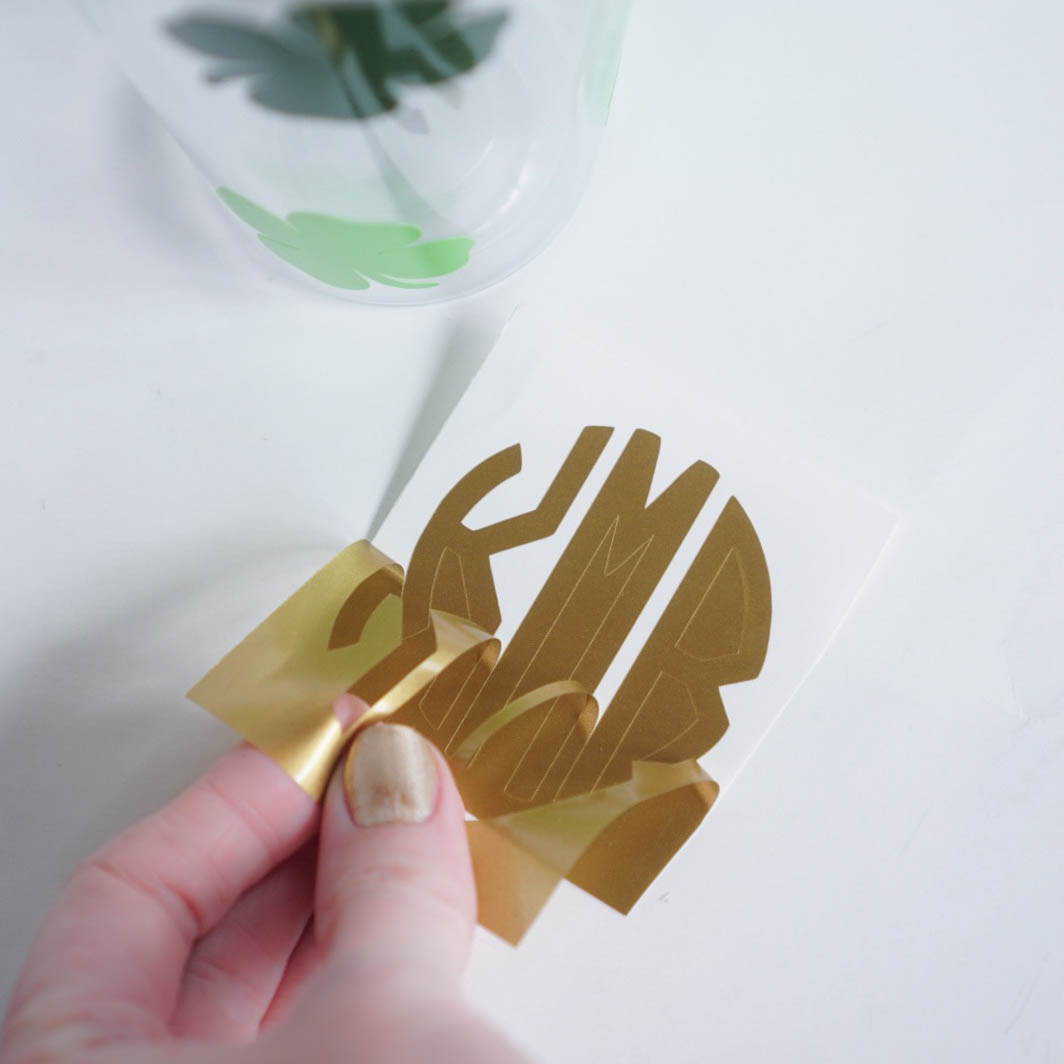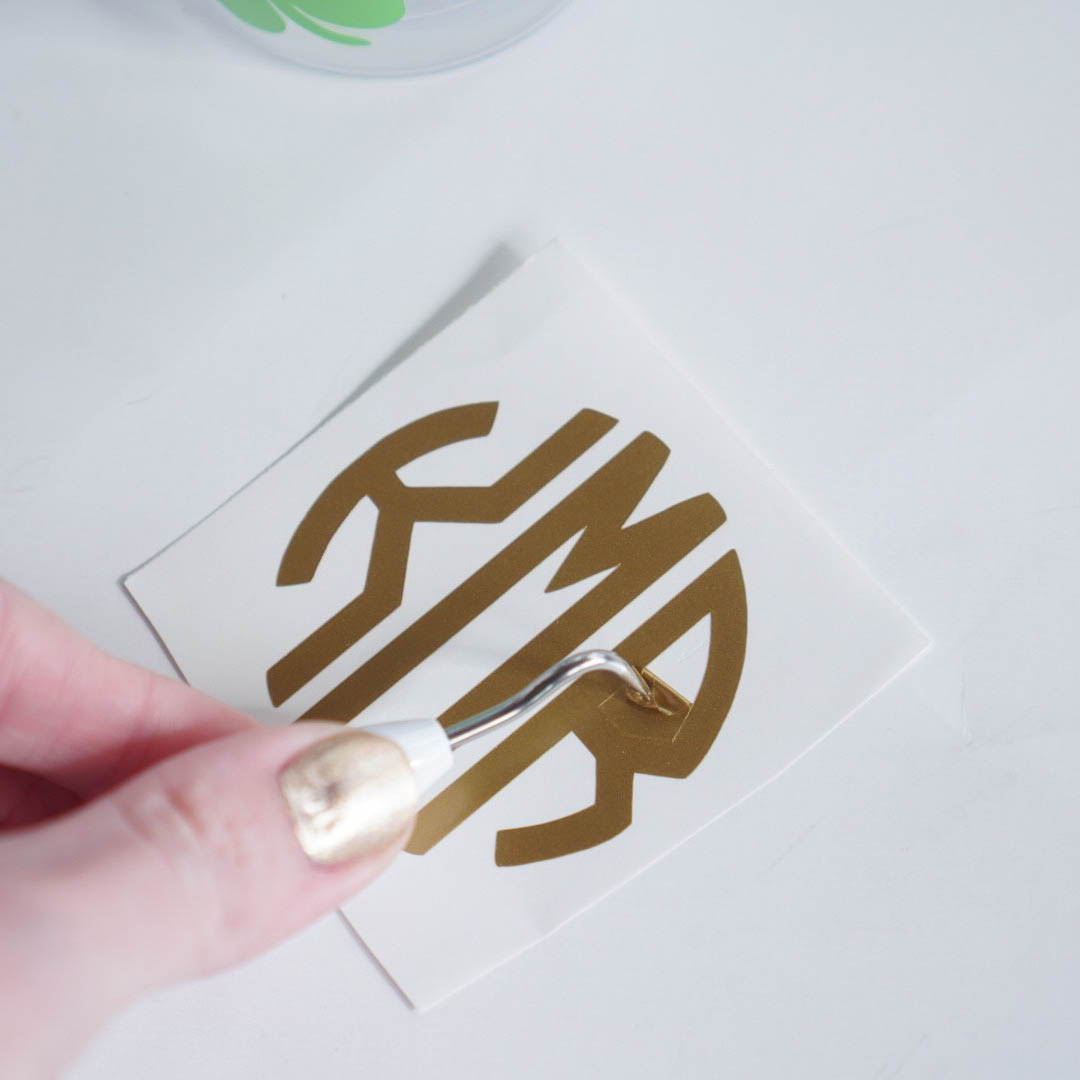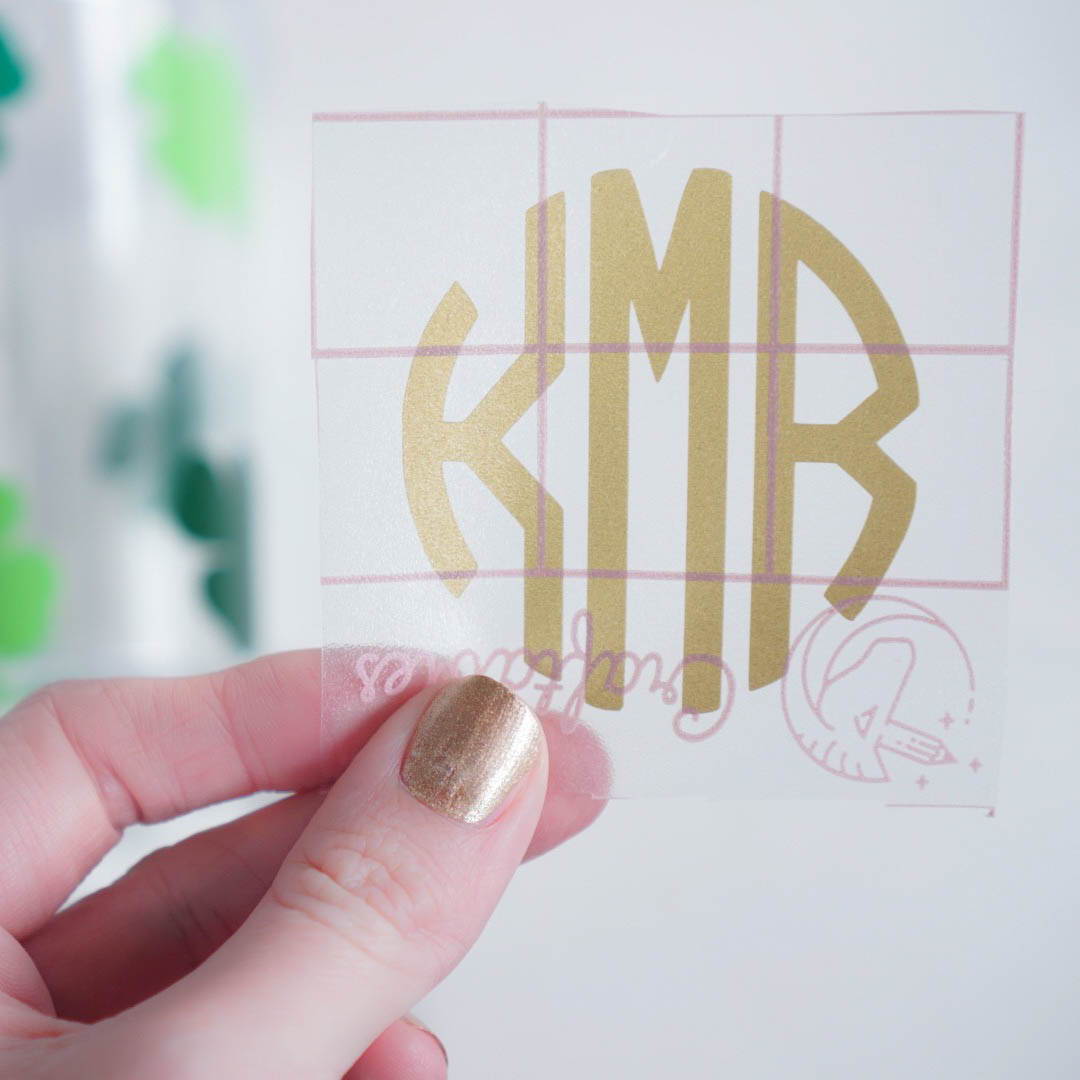 Fill the cup with "gold" and gift it to your kiddo, or favorite friend!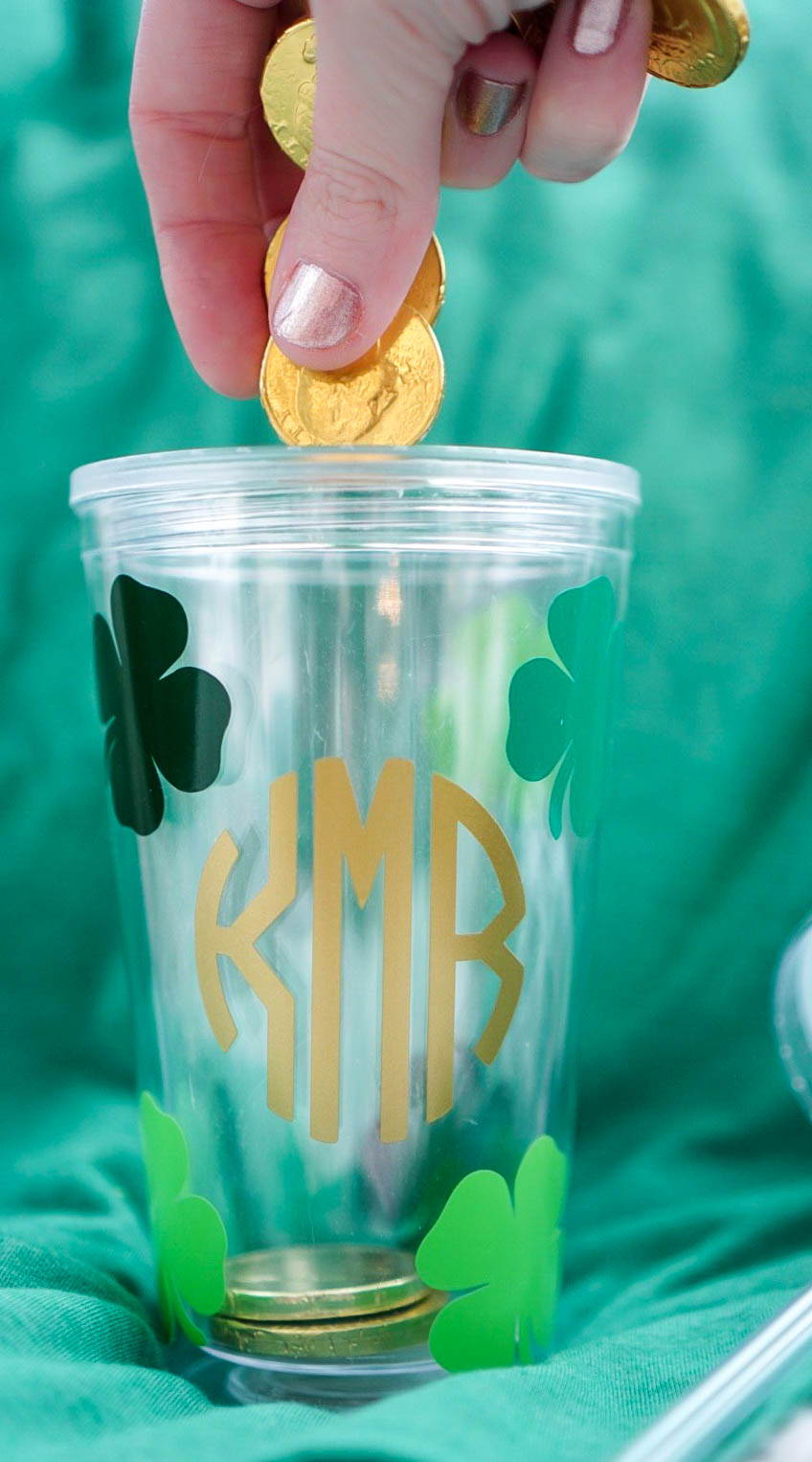 I love how adding a little bit of adhesive vinyl to an otherwise boring tumbler transforms it into a celebration in a cup! This same idea can be applied to any holiday, birthday or occasion. These would be especially great as inexpensive party favors.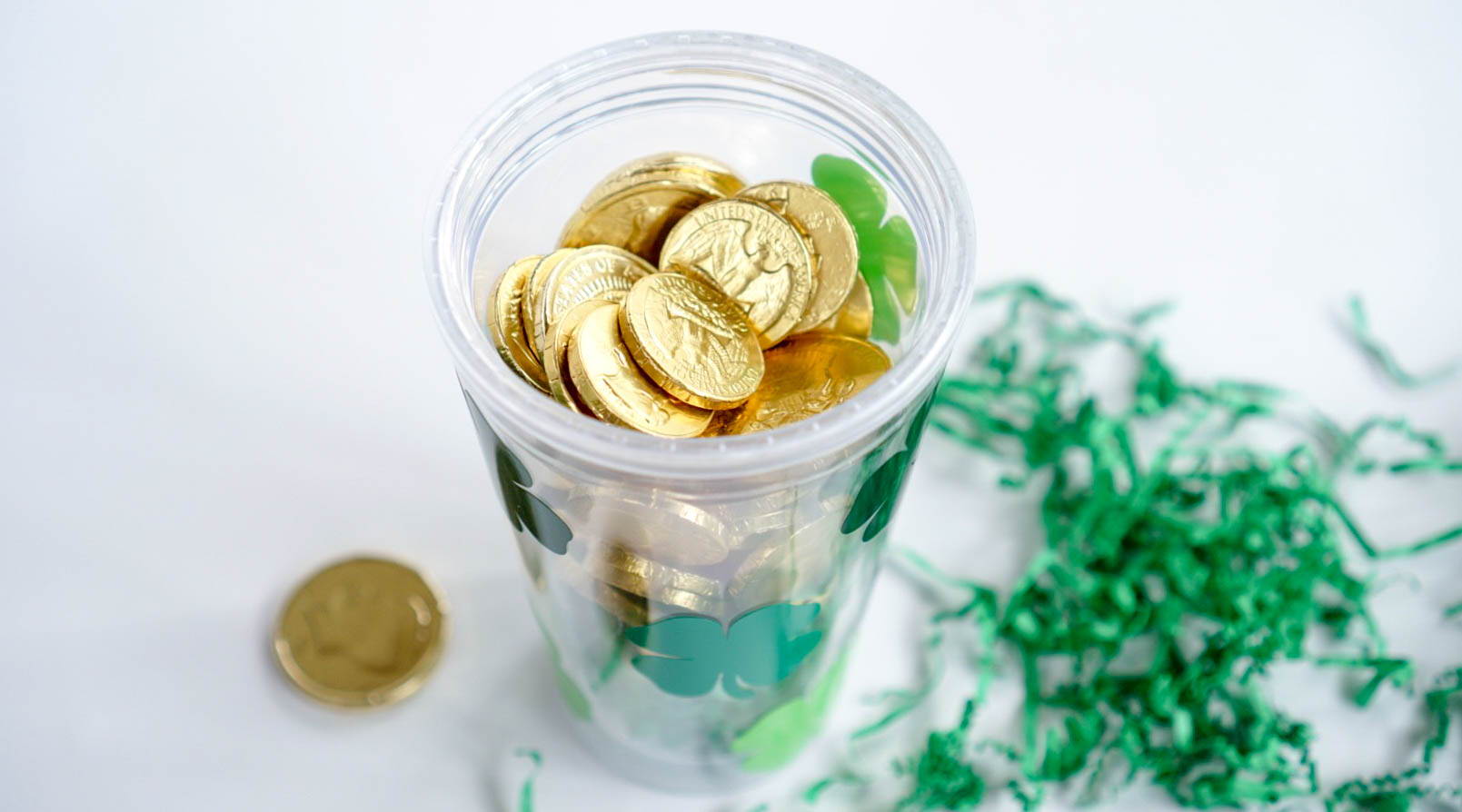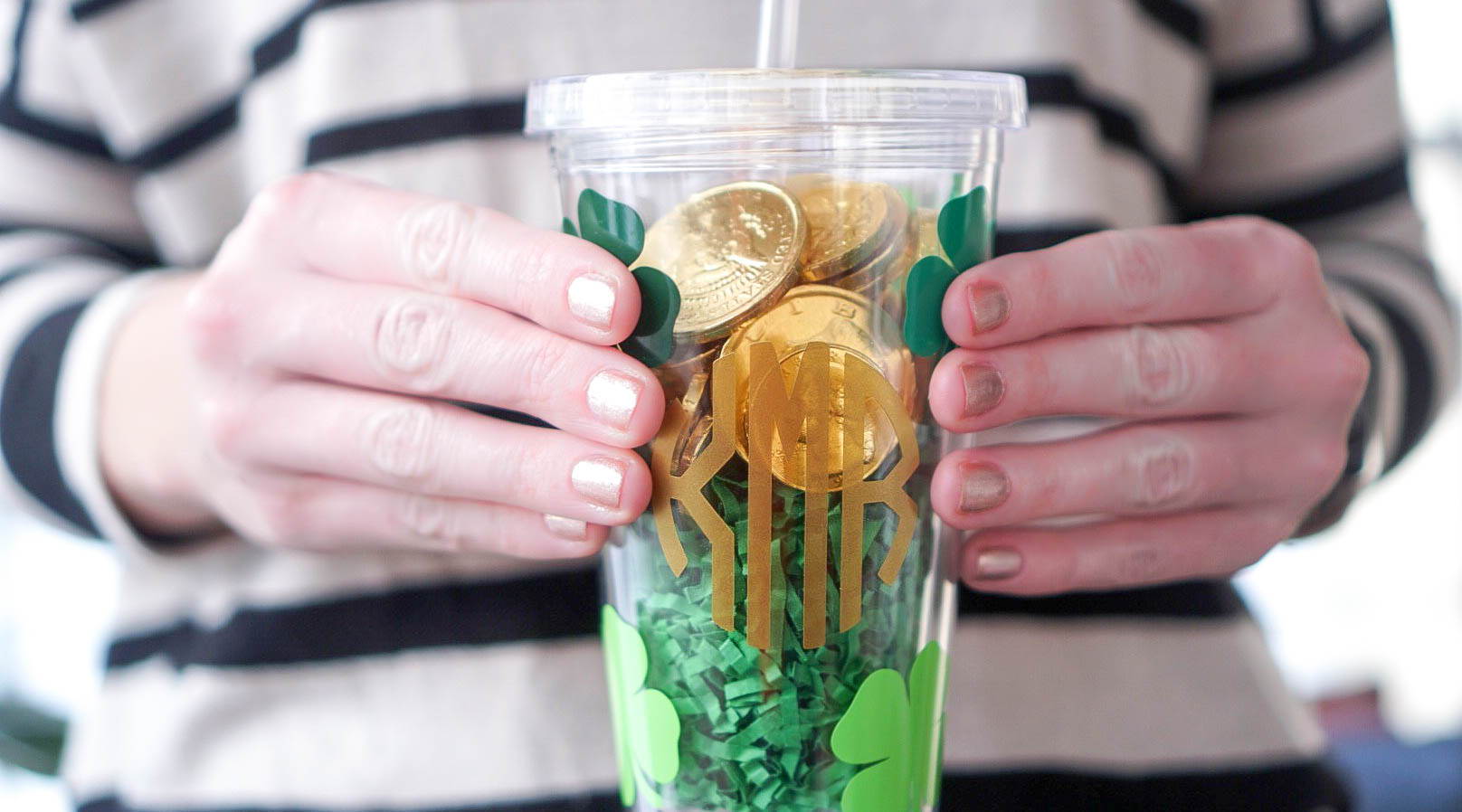 About the Author
Kayla
My name is Kayla and I'm a DIY loving mom of 3, living in North Carolina. I absolutely love creating! It doesn't matter if it's refinishing furniture or paper crafting, I love it all. I'm a former blogger for Silhouette America and current blogger for Cricut so I know the ins and outs of both machines and love teaching beginners all of the handy tips and tricks. Come visit my blog at kaylamakes.com or follow me on Instagram @kayla_made.