The Knockout Method Tutorial: How to Apply Glitter Heat Transfer Vinyl on a Cotton Onesie

Hi friends! Elise here from Polka Dotted Blue Jay. I love creating outfits for my son with heat transfer vinyl on his cotton onesies. Today I am sharing this step-by-step tutorial on how to make this onesie with the Knockout Method, Glitter Heat Transfer Vinyl, and my Silhouette Cameo.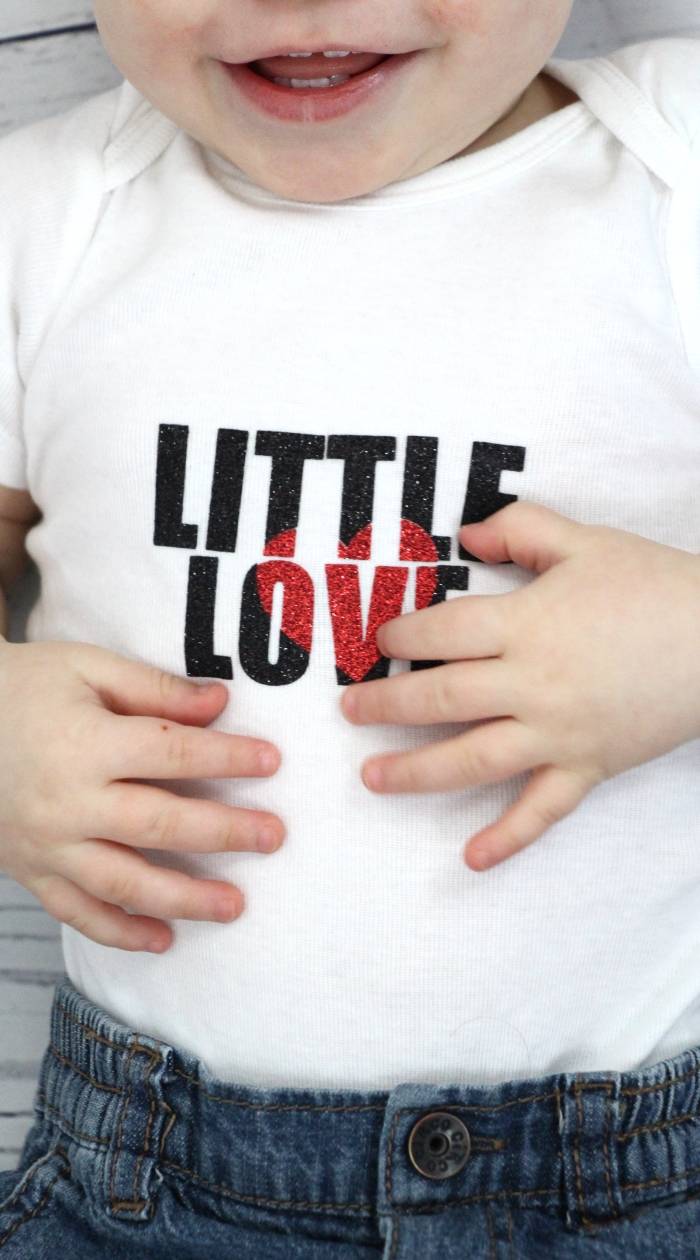 Estimated Time: 30-45 Minutes
Skill Level: Advanced
Care: Machine wash cold and dry with light heat.
Supplies Needed:
Glitter Heat Transfer Vinyl – Black and Red

Heart Cut File (I used the heart from Design #167743 from the Silhouette Design Store)

Cotton Onesie (pre-washed and dried)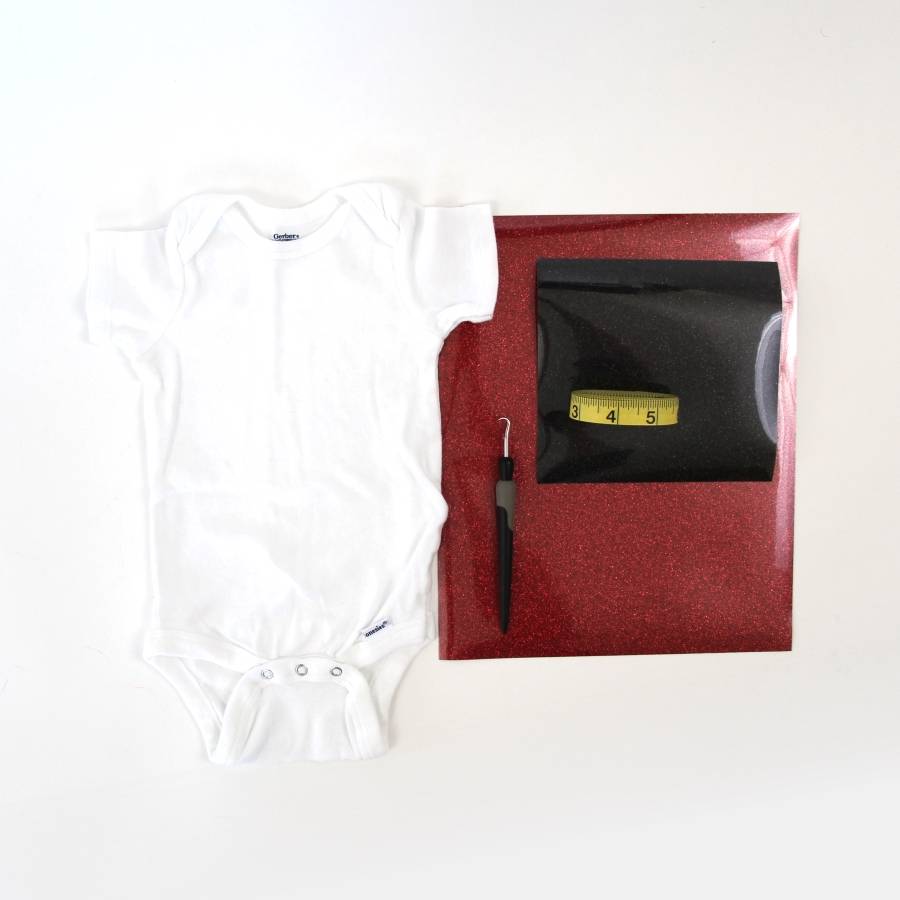 Creating Your Knockout Method Design:
Step 1:  Open up your Silhouette Studio®.
Step 2: Select the Page Setup Window and adjust your cutting mat size to 12x12 (or the sized mat you are using).
Step 3: Select the "Text" tool from the right sidebar and click anywhere on the design mat to begin typing. Tip: I recommend a bold font in all CAPS for this project. I used the "Impact" font.
Step 4:  Type the word "Little" in CAPS.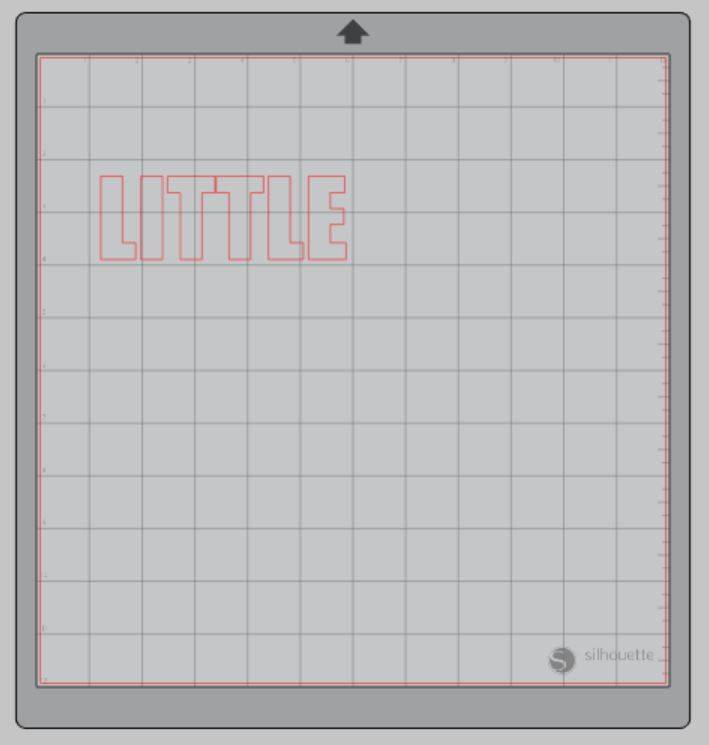 Step 5: Repeat for the word "Love". Tip: by entering each word separately, you can center the word "Love" underneath "Little".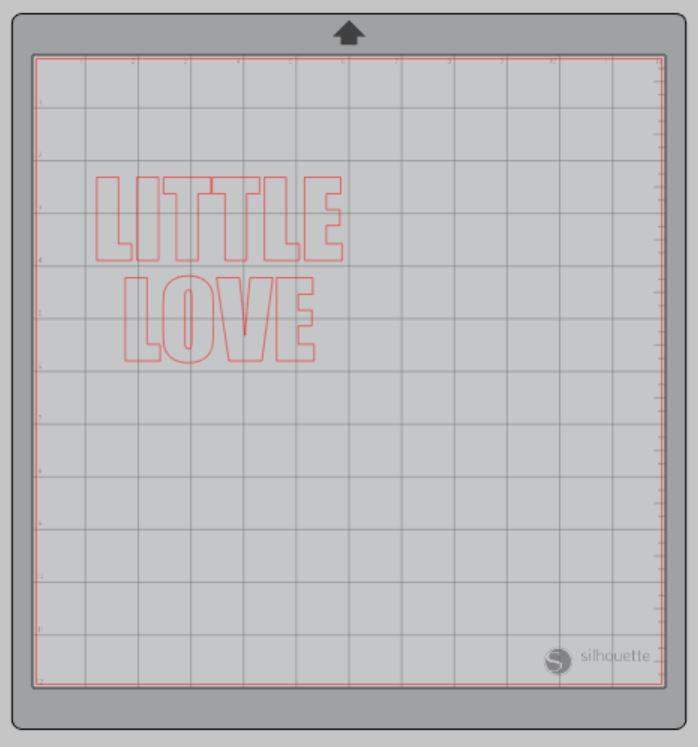 Step 6: Click and drag to highlight both words and make a compound path. Tip: this step is crucial for the Knockout Method.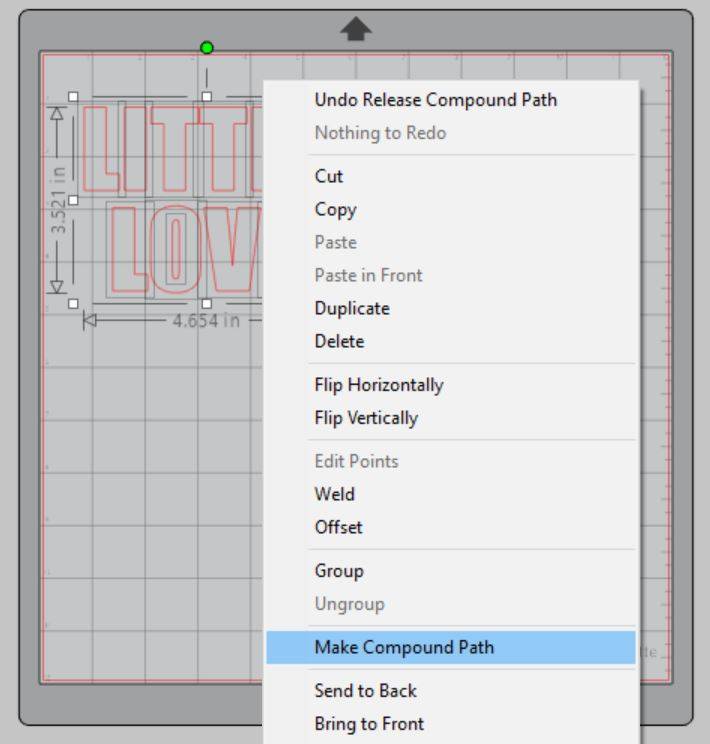 Step 7: Add a fill color to your words by selecting your design and clicking the paint palette icon on the far right. Select your color from the palette.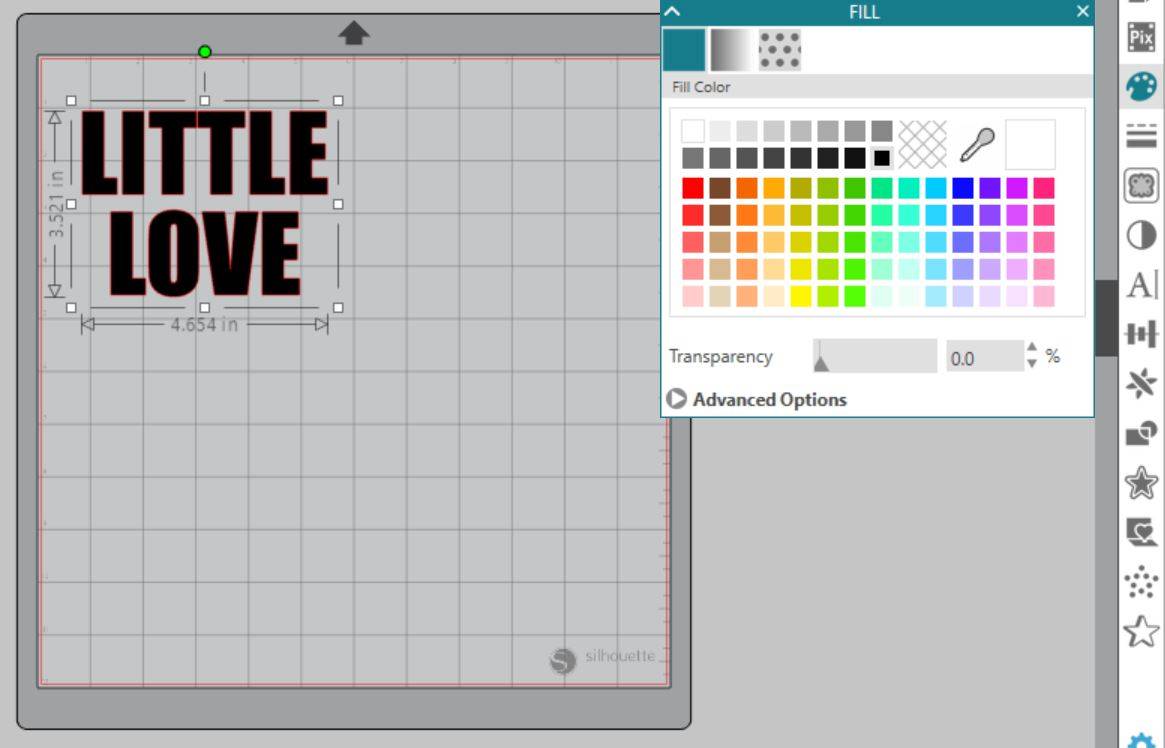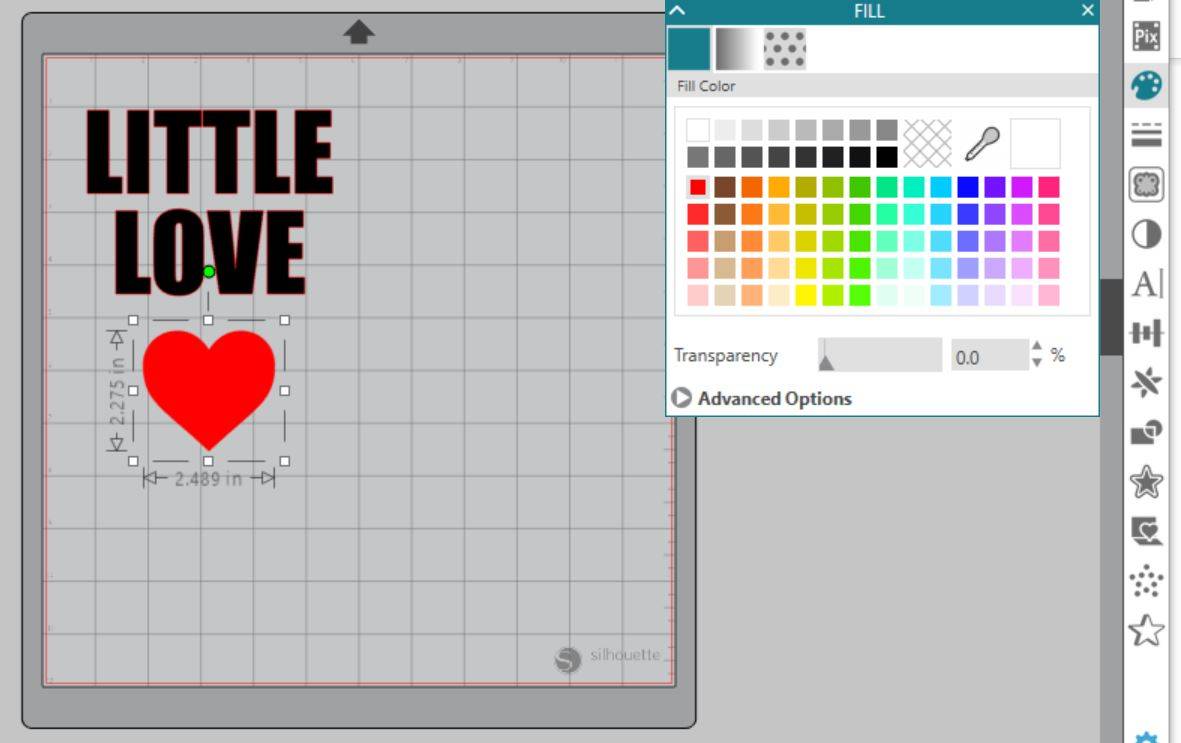 Step 10: Rotate the heart using the green circle at the top so most of the heart design is inside your word art (otherwise it is hard to see in the finished project).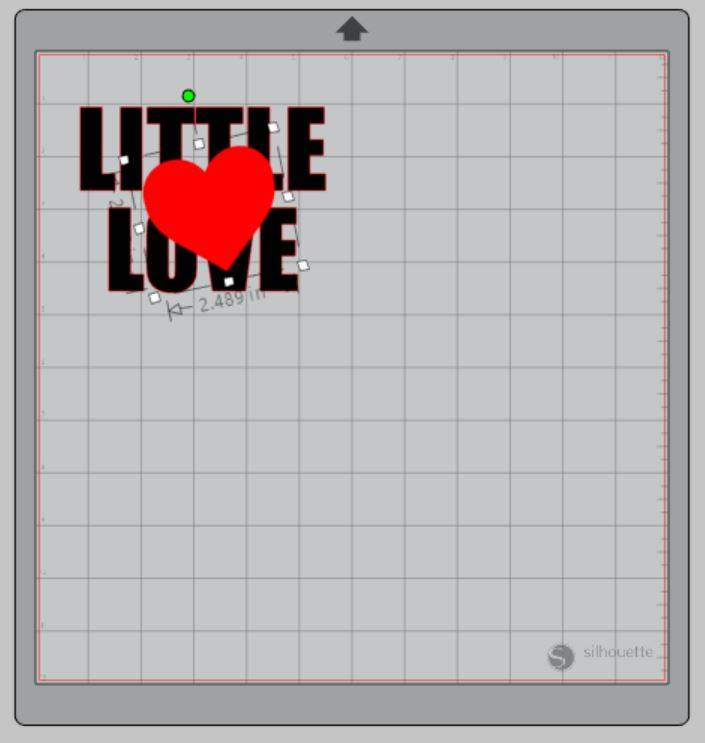 Step 11: Be sure your heart is layered in front of your word art.
Step 12: Measure your cotton onesie and re-size your design to the correct space on your 12x12 template – be sure to move the design as a group so it keeps everything lined up. You can do this by clicking and dragging to cover the whole design and then moving as one piece.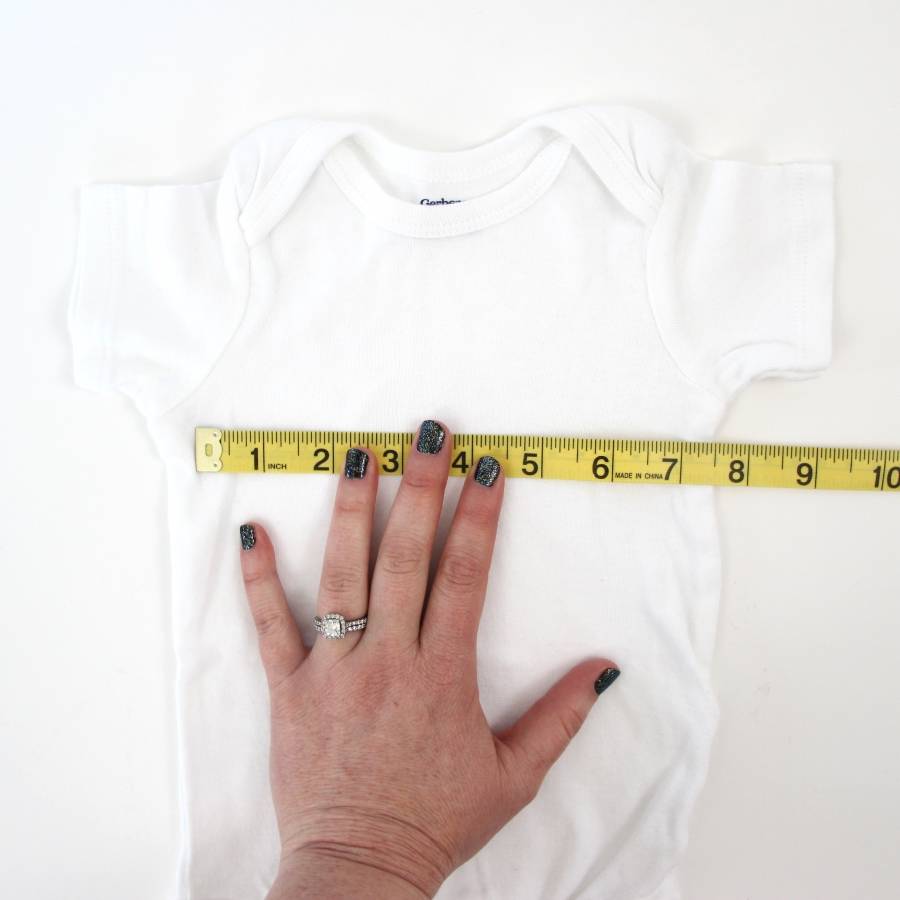 Step 13: Use copy and paste to make two additional copies of your design and move them to the bottom.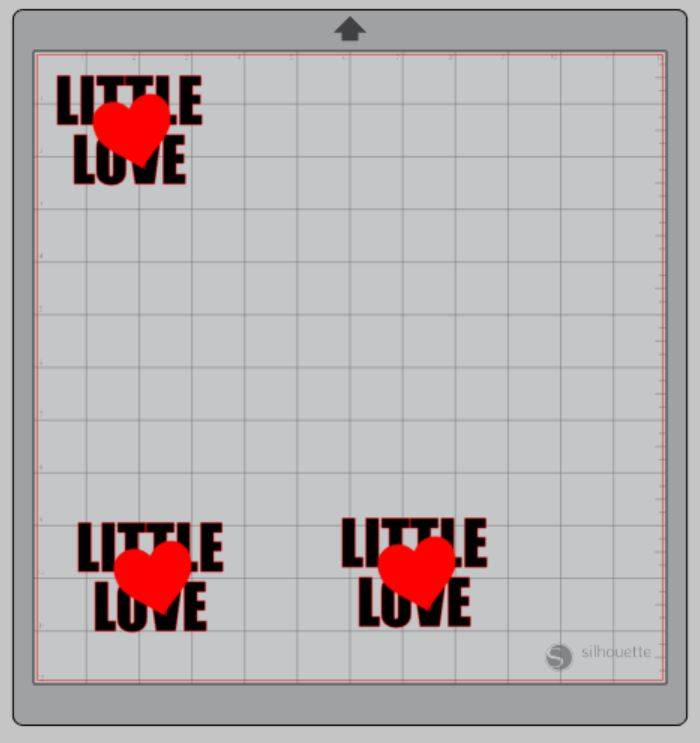 Step 14: Highlight one design and click the "modify" icon on the right toolbar and select "crop". This will remove everything except the letters that are inside of the heart design.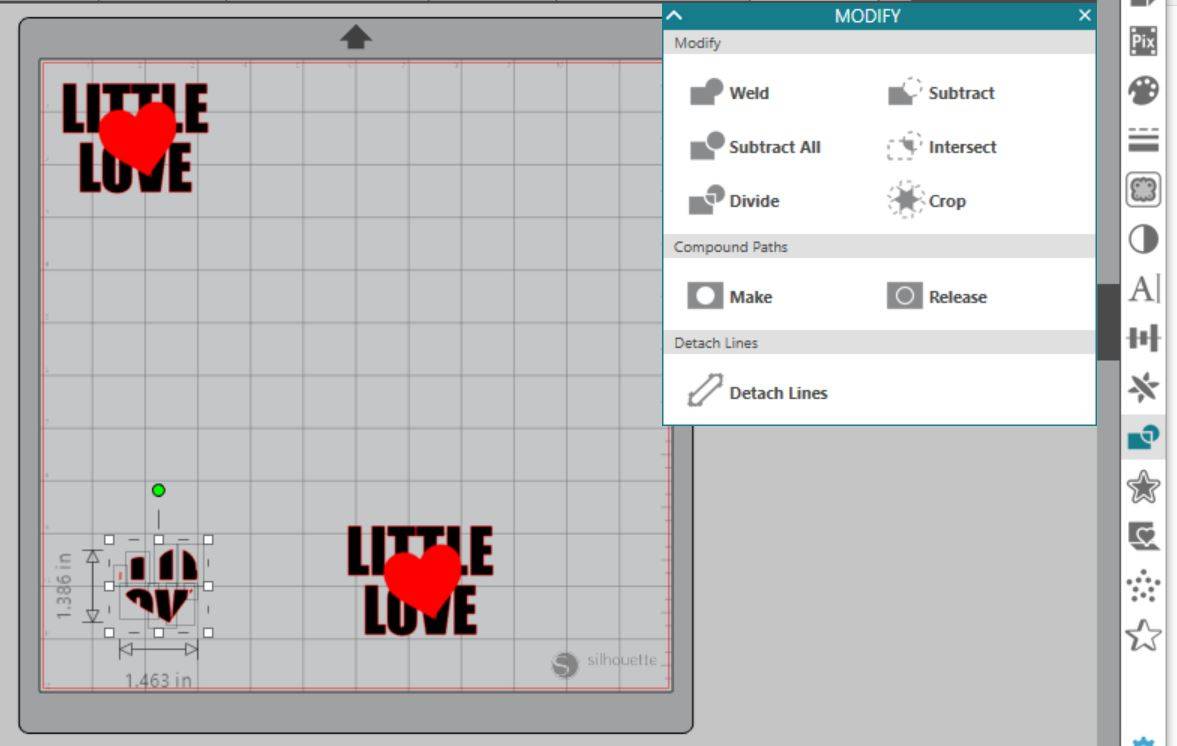 Step 15: Click "Ctrl+E" to make the heart design a compound path. You can also right click and select "Compound Path" from the menu. This will keep all the parts of the heart together when you move it.
Step 16: Highlight one of the other copies and click the "modify" icon on the right toolbar and select "subtract". This will remove the space of the heart.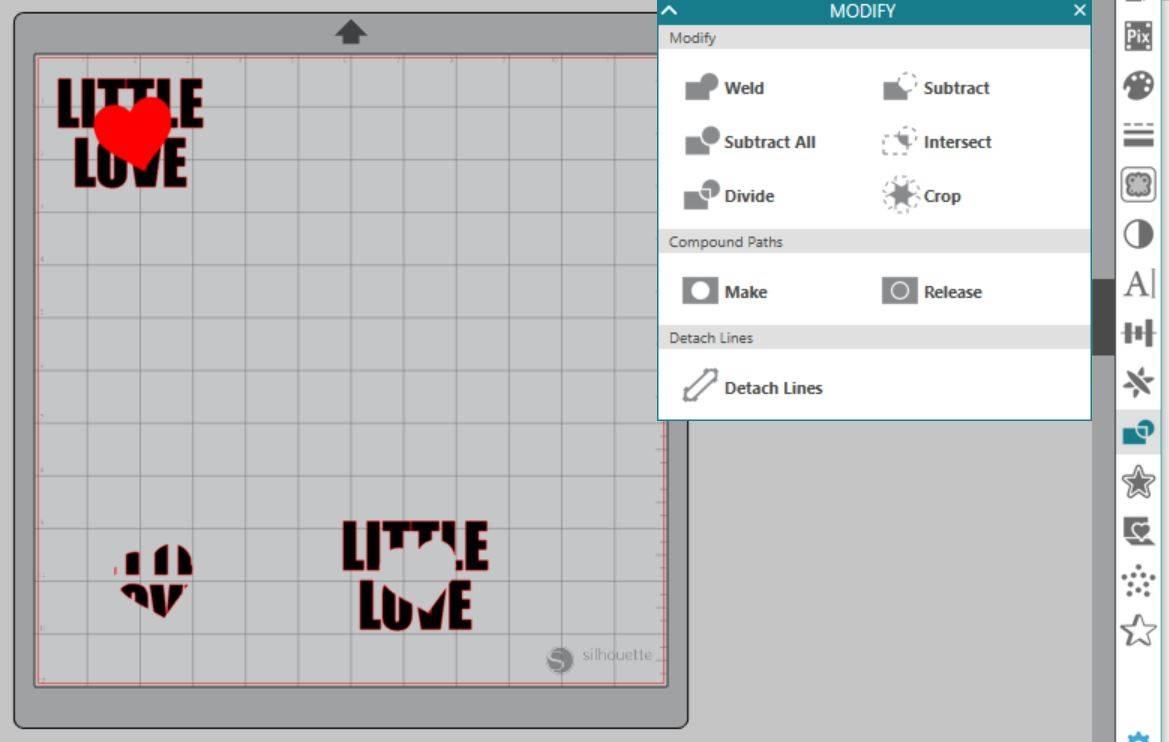 Step 17: Click "Ctrl+E" to make the heart design a compound path. You can also right click and select "Compound Path" from the menu.
Step 18:  Change the fill color of the heart back to red. See step 8 above.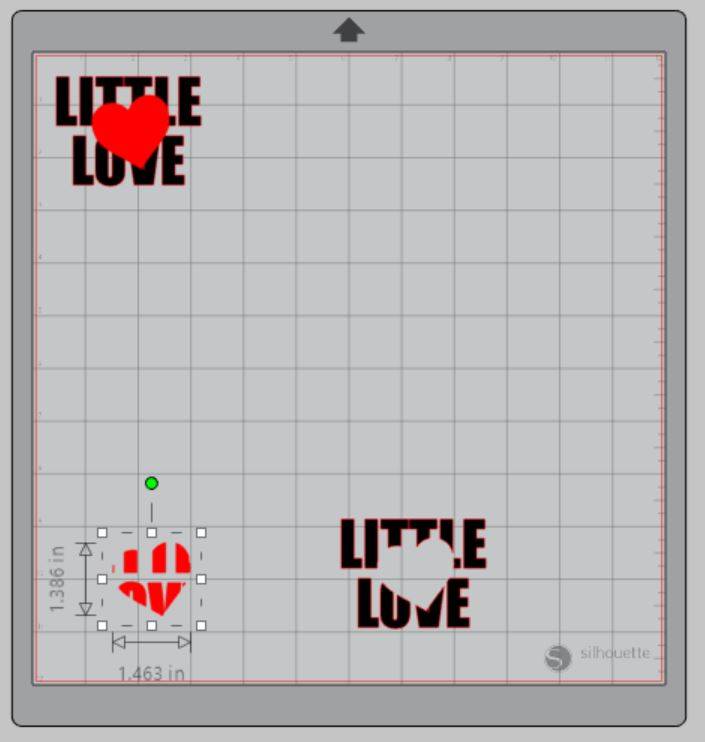 Step 19: Move your Knockout Method pieces on your digital cut mat and then flip your design so it appears backwards – this is called mirroring your design and must be done for Heat Transfer Vinyl projects.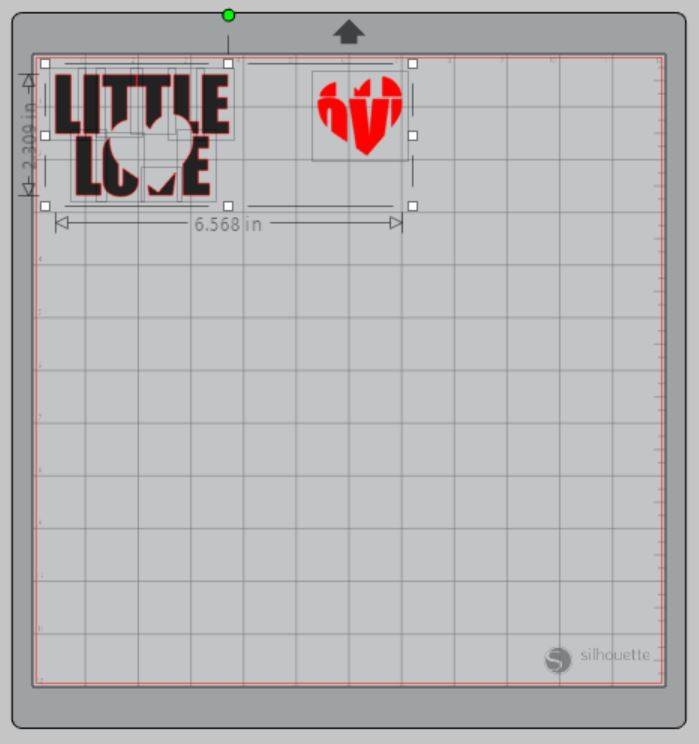 Step 20: Attach your Craftables Heat Transfer Vinyl to the cutting mat where your design is, shiny side down, and load into your machine. Tip: do both colors at the same time; just trim your vinyl to the size you need and place it in the correlating space on the cutting mat.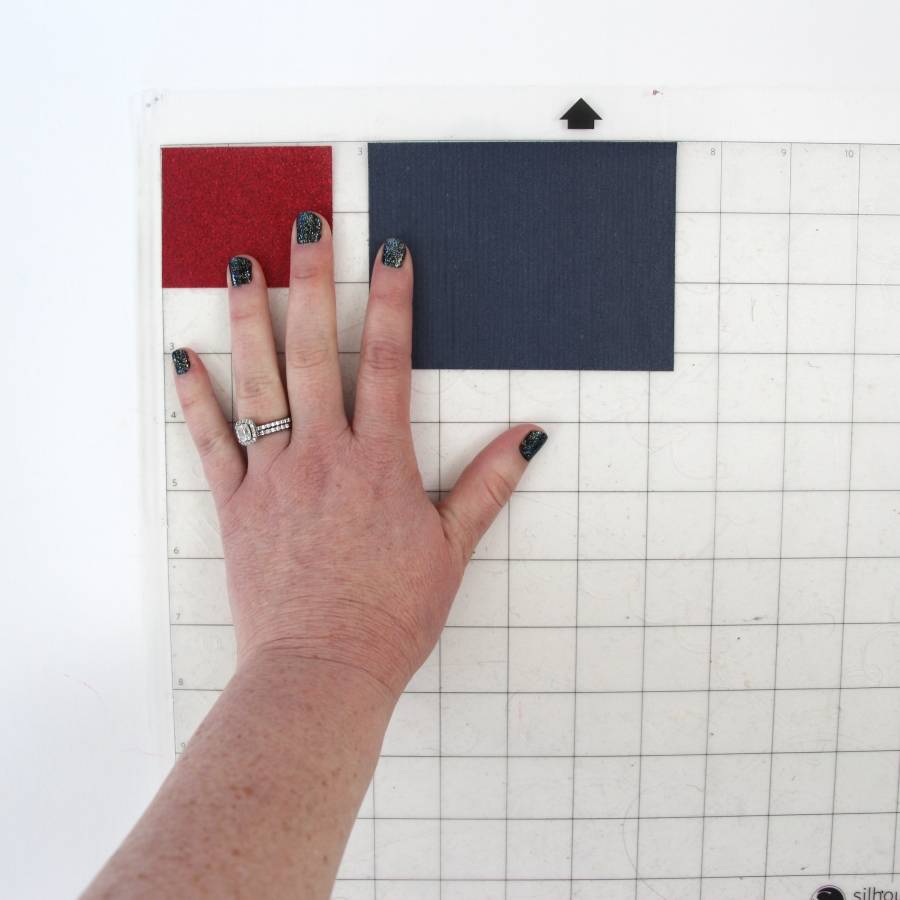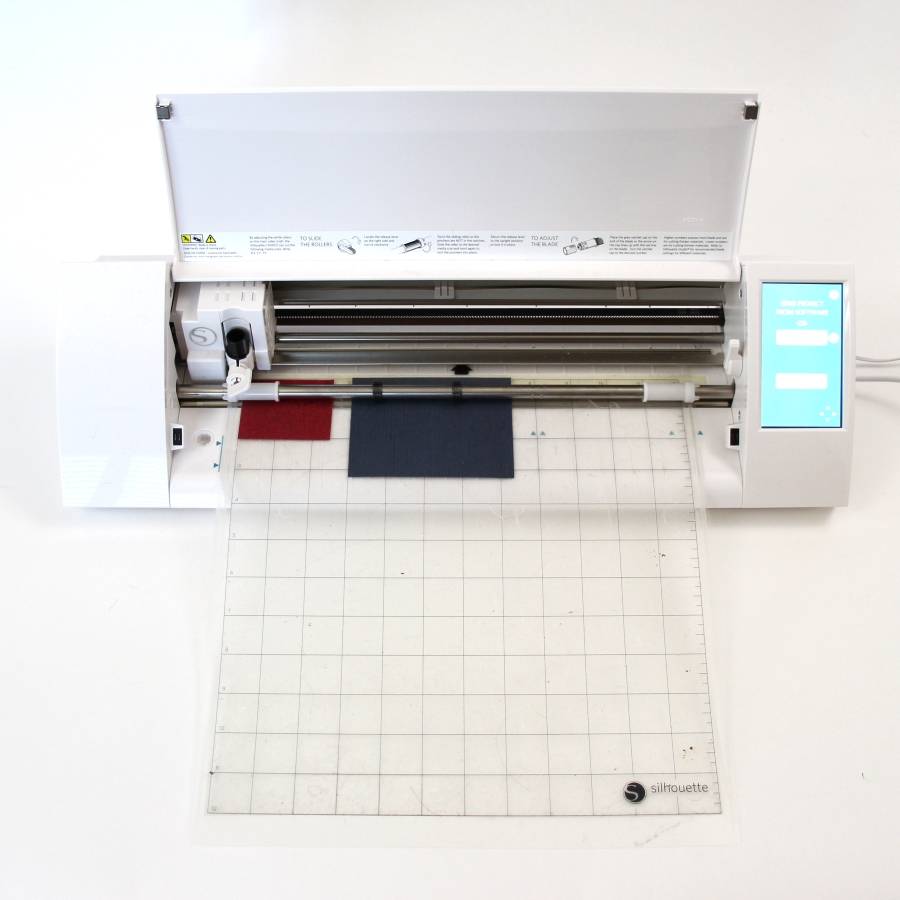 Step 21: Follow the prompts in the Design Studio to adjust your blade (if using a ratchet blade) for Heat Transfer Vinyl and double check to make sure your design has been selected to cut. Reference your Craftables insert to see what setting you should use for your Craftables vinyl.
Step 22: Select "Send" to start cutting.
Step 23: Select "Unload" when your machine has finished cutting your design to remove the cutting mat from the machine.
Preparing Your Design:
Step 1: Remove your sheets of Heat Transfer Vinyl from the cutting mat – go slow so it doesn't curl up.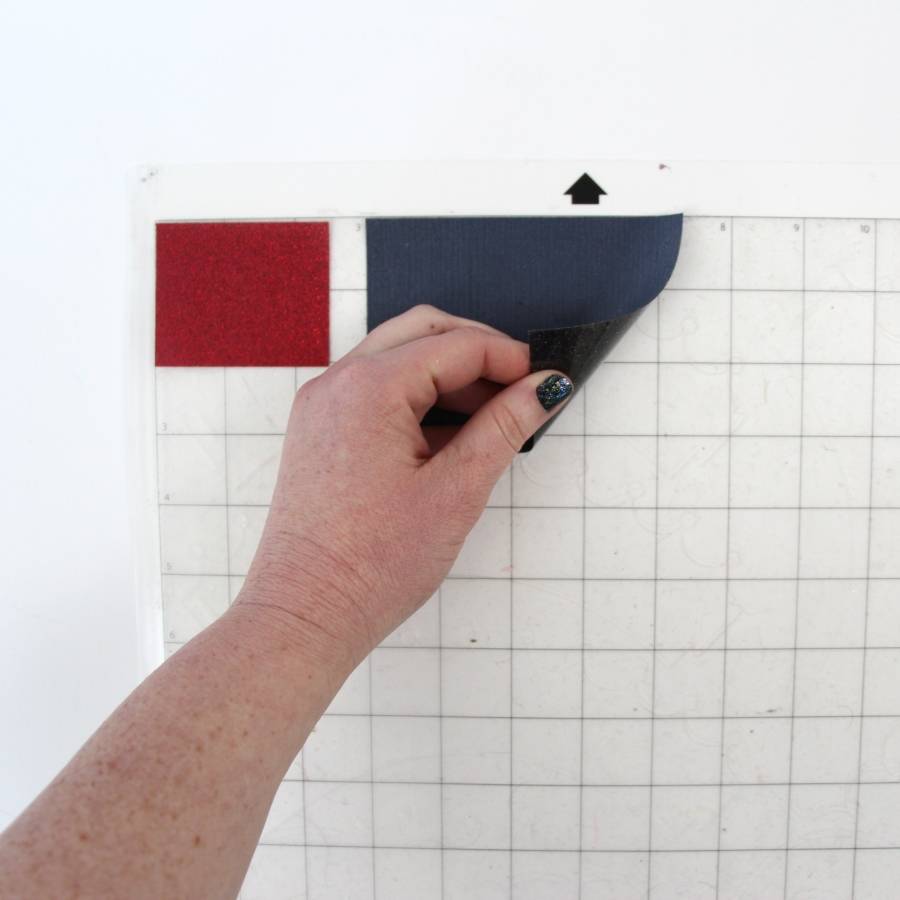 Step 2:  Use your fingers or a wedding tool to remove the excess vinyl. Be sure to leave your designs on the carrier sheets.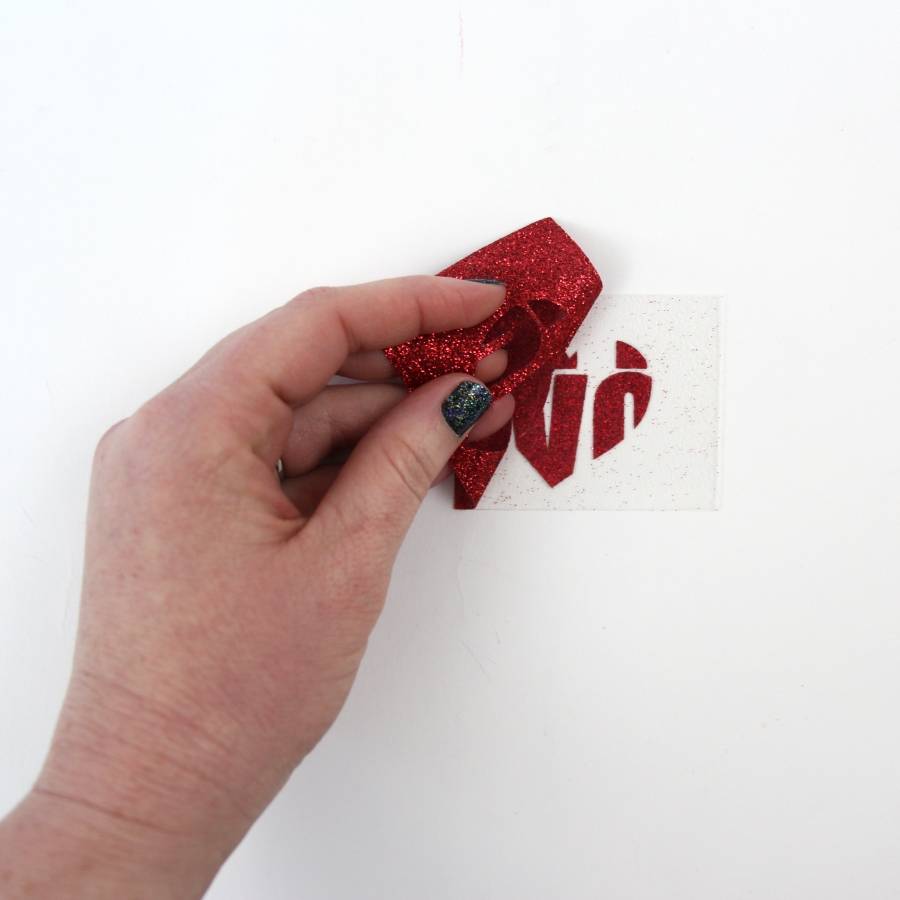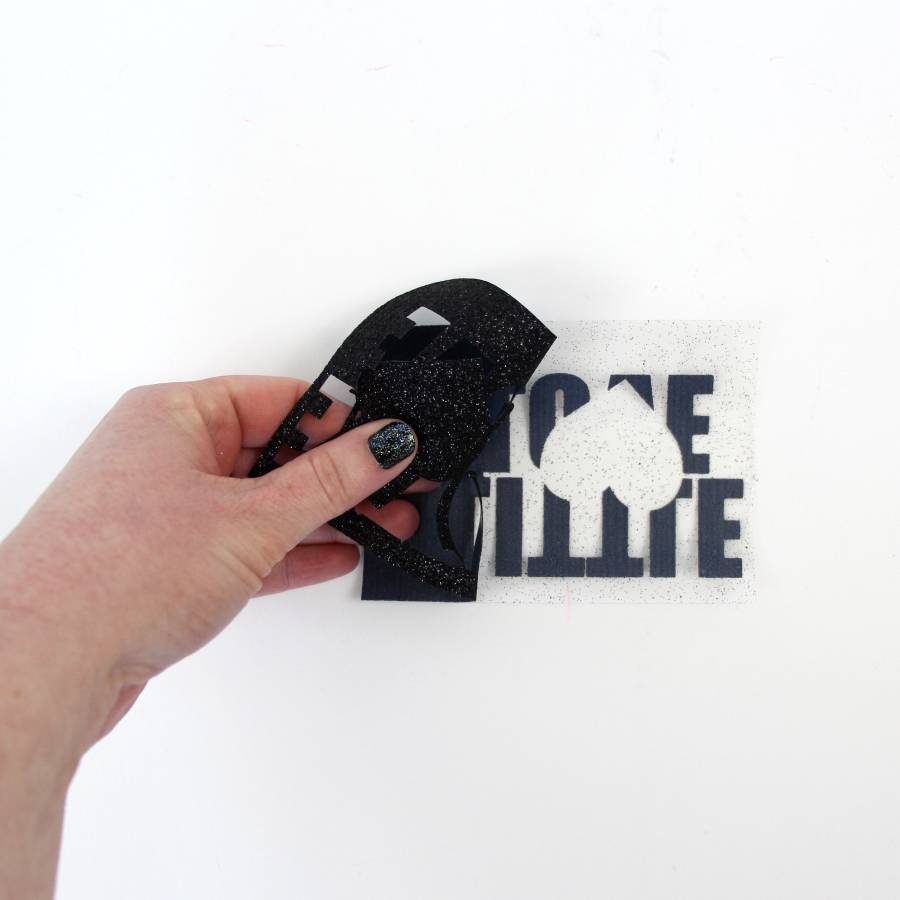 Creating Your Knockout Method Onesie:
Step 1: Pre-heat your onesie by placing the iron on the section you will be placing your design.
Step 2: Place your word art design on your item right side up (this is why you mirror your image for cutting).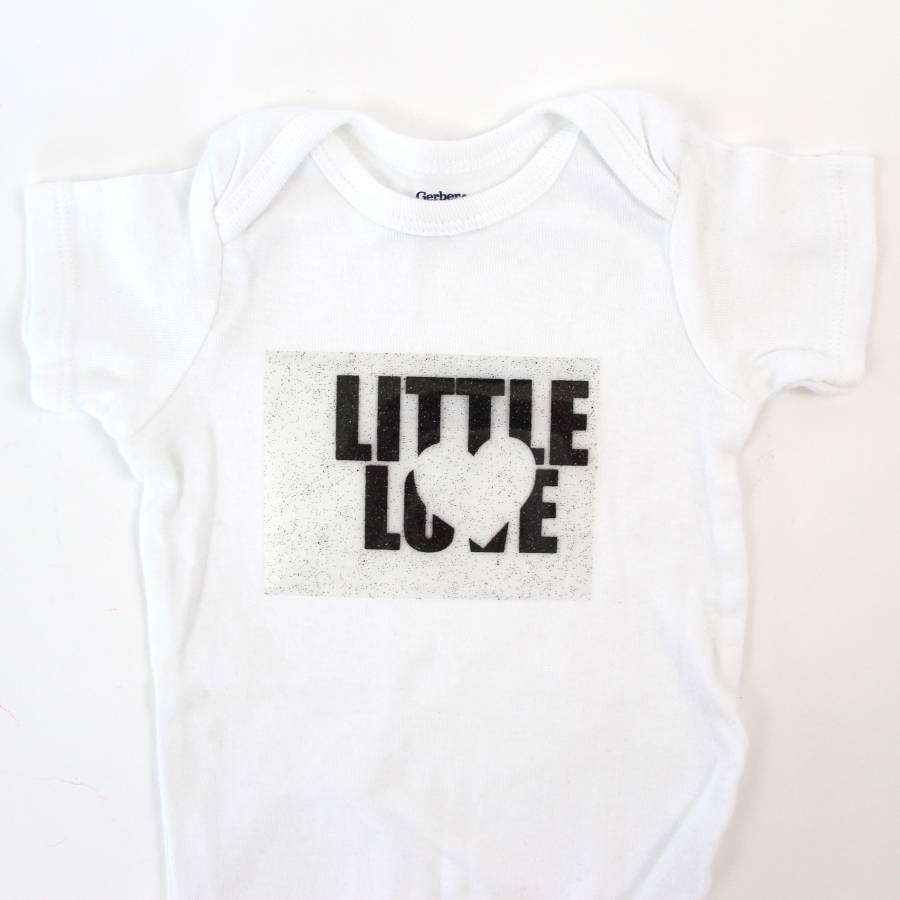 Step 3: Cover your design with a teflon sheet.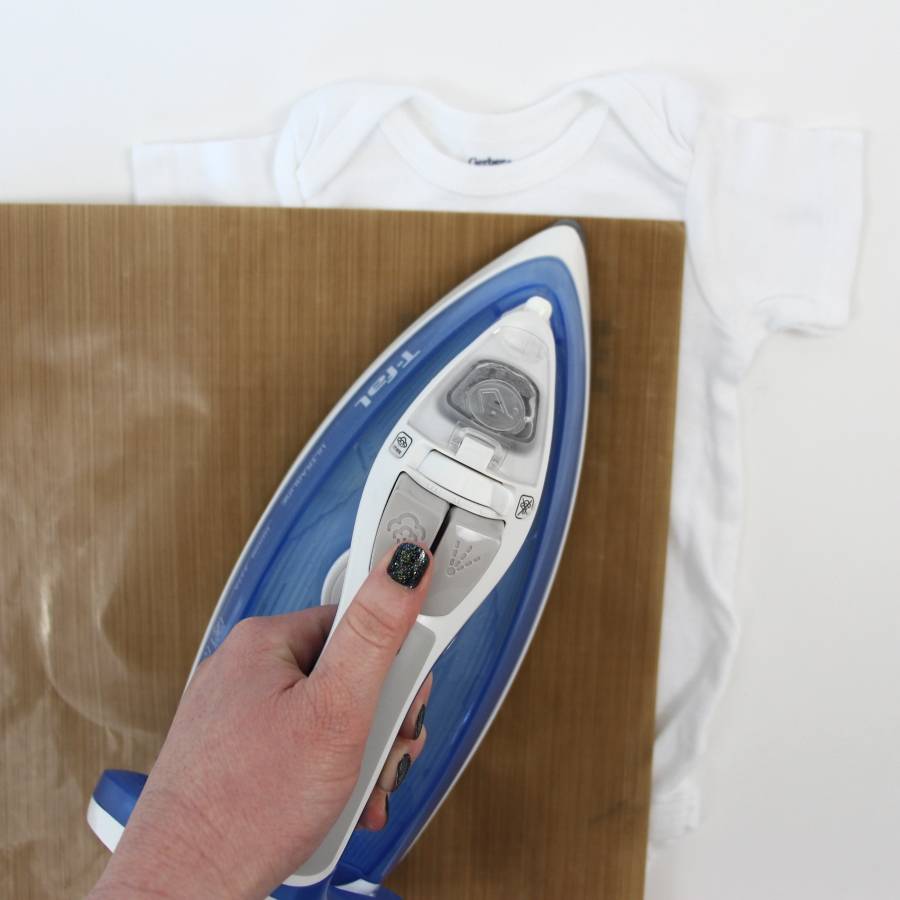 Step 4:  Heat your design for the recommended time on the Craftables insert.
Step 5: Peel back the clear carrier sheet. Tip: some Heat Transfer Vinyl requires a hot or cold peel – always follow the recommended peel on the Craftables insert.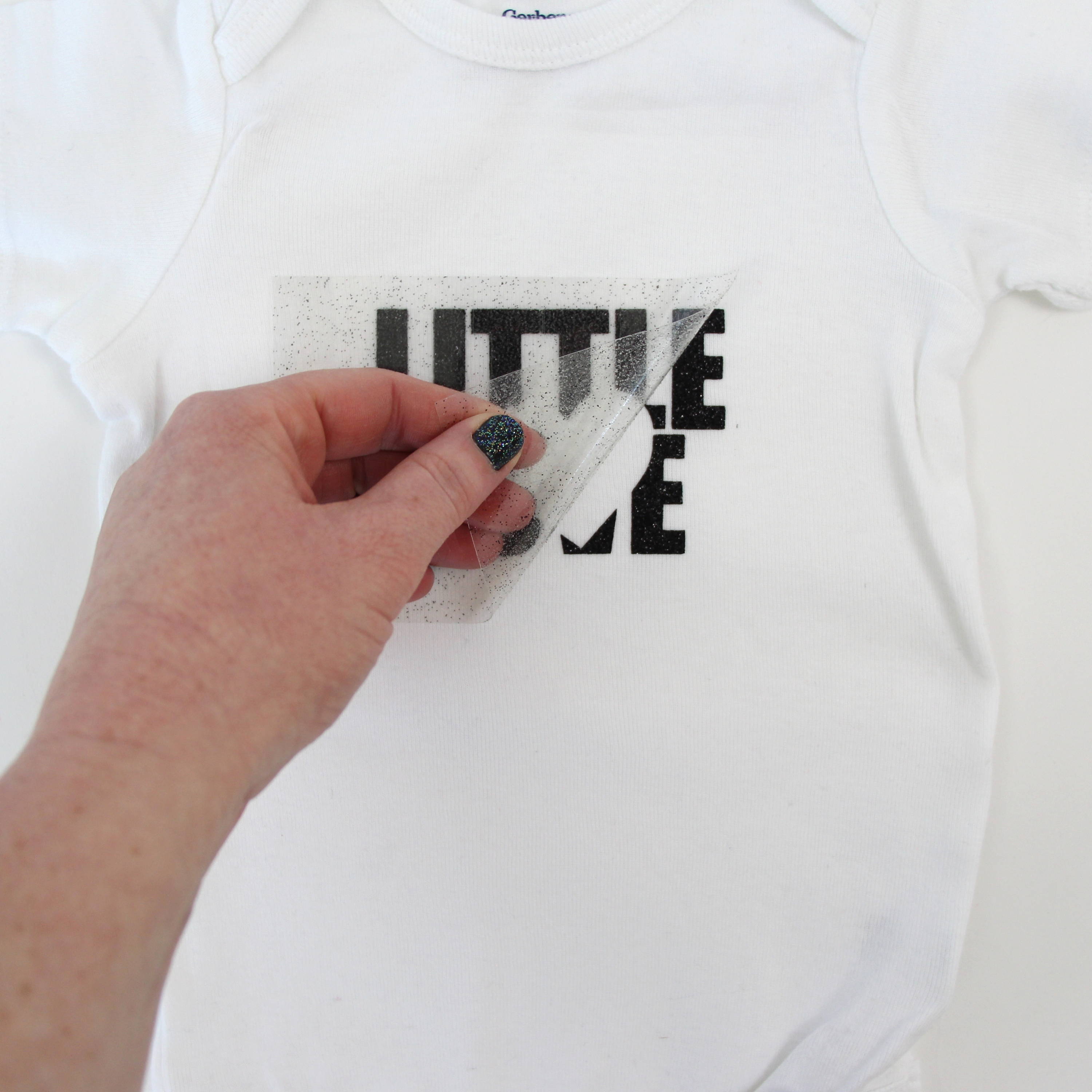 Step 6: Repeat steps 2-5 for the heart part of your Knockout Method design after you carefully line up the heart within your word art design. You MUST cover the whole design with the Teflon sheet, or the heat will ruin what you've already transferred.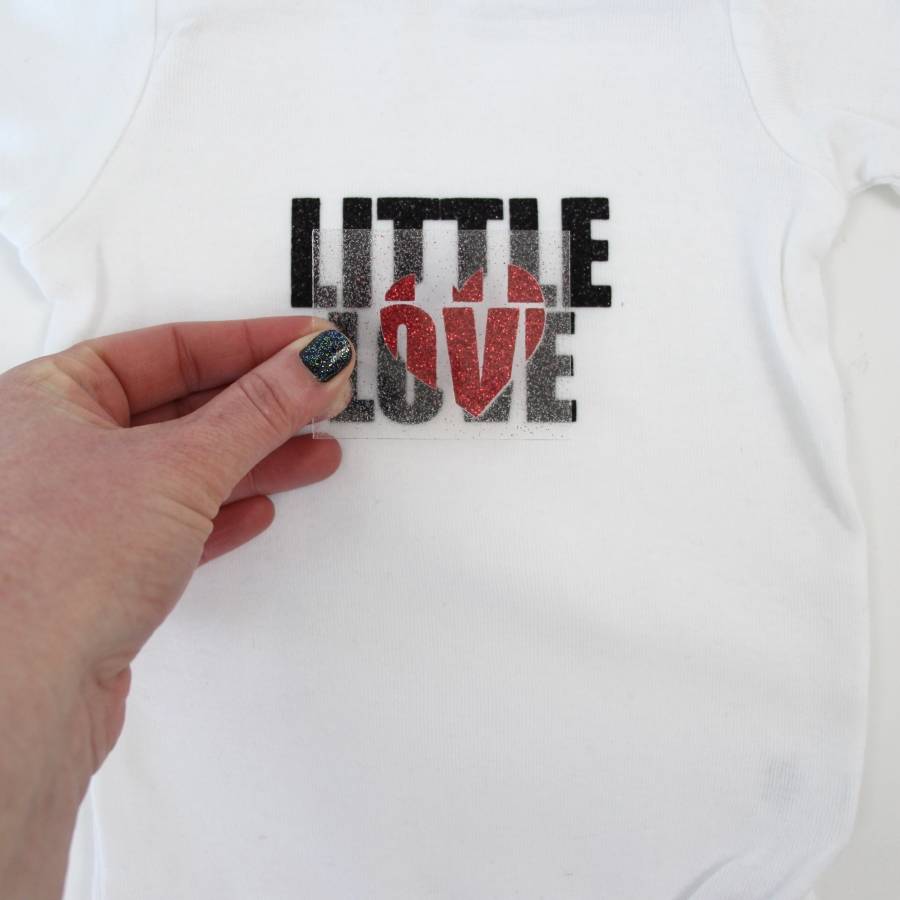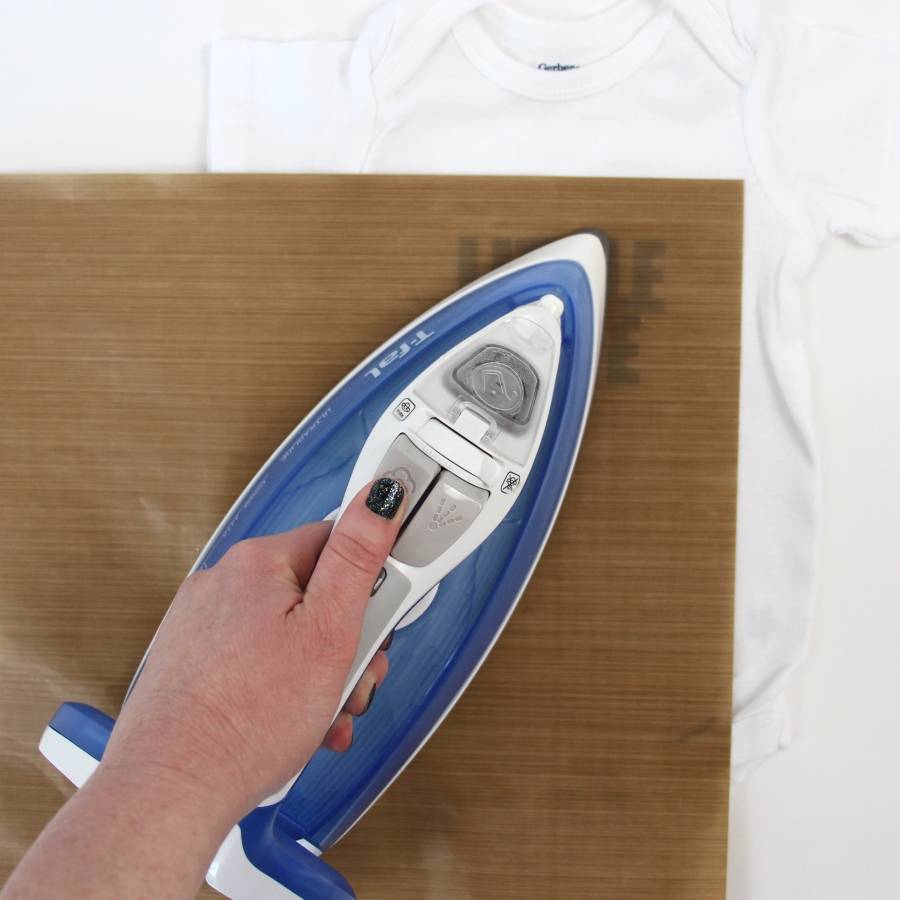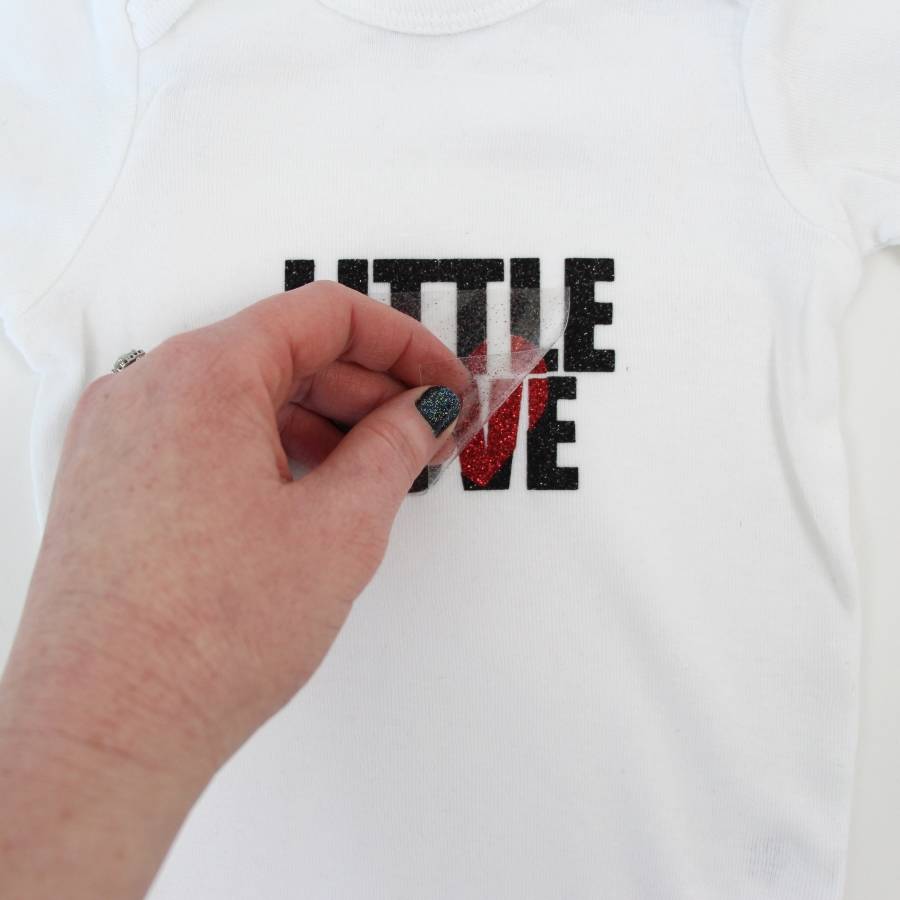 Once you've applied the two pieces of your knockout design, the onesie is ready for wearing! This could be the perfect little Valentine's Day outfit, or a super sweet baby shower gift. Isn't it just the cutest thing?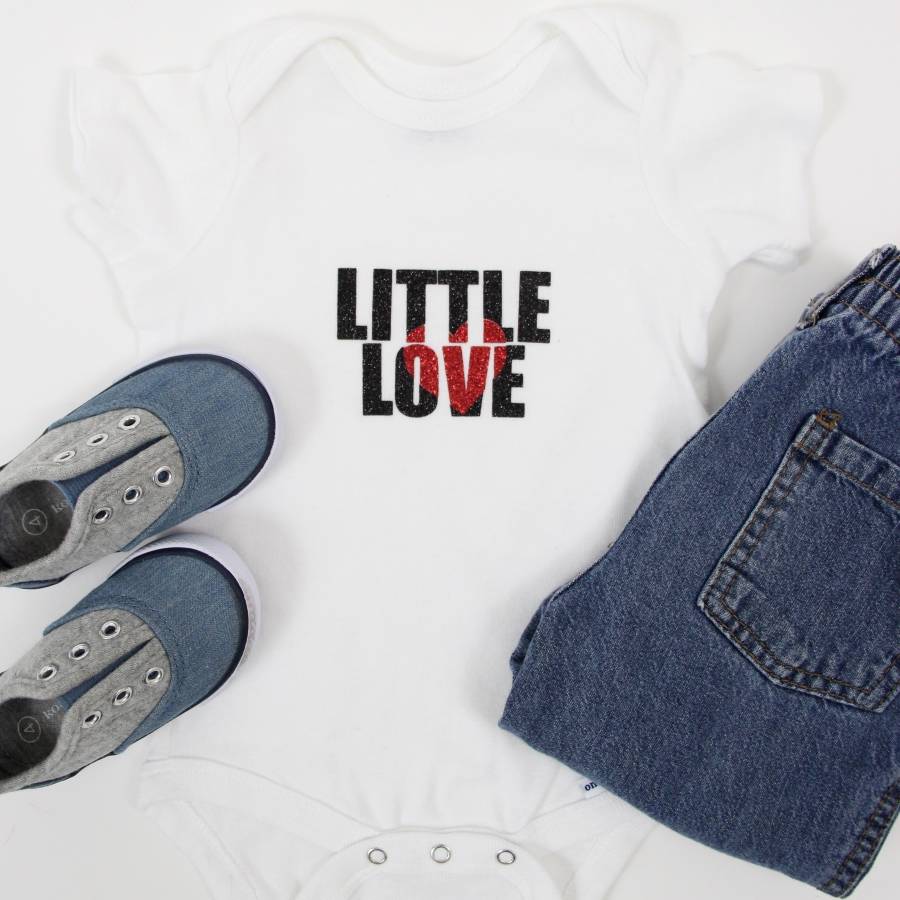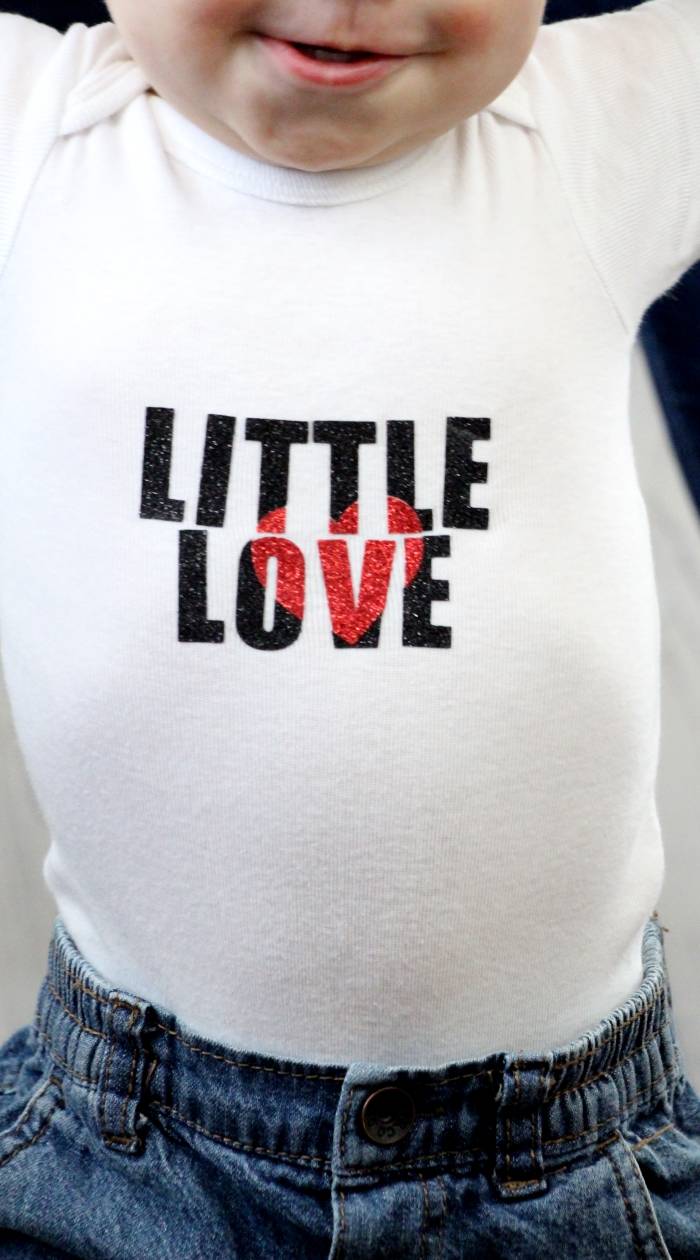 With the knockout method, you can create you own unique designs and customize just about anything! T-shirts, totes, jackets, you name it! You can use the same concept with adhesive vinyl too, which means you can customize mugs, tumblers, phone cases, whatever! Be sure to check out the Craftables blog for more project inspiration!
About the Author
Elise Laney
I am Elise from Polka Dotted Blue Jay – a blog full of crafts, party inspiration, and desserts covered in sprinkles. I live in sunny southern California with my husband, our baby boy, and our two fluffy cats. My Grandmother ignited my creative spark as a little girl and I loved getting to visit her and work on whatever craft project she had dreamt up. I am a legal accounting clerk by day (hilarious because I am terrible at math) and a crafting tornado by night. Sometimes all a woman needs is some craft glue and glitter to find balance in daily life. I'm thrilled and honored to be a part of the Craftables team and can't wait to get crafty with you!