Hey, crafty friends! This is Kayla from Kayla Makes and I'm so excited to show you how to apply heat transfer vinyl on jean shorts to add a little summertime flair to them! Follow along with the easy step-by-step tutorial below.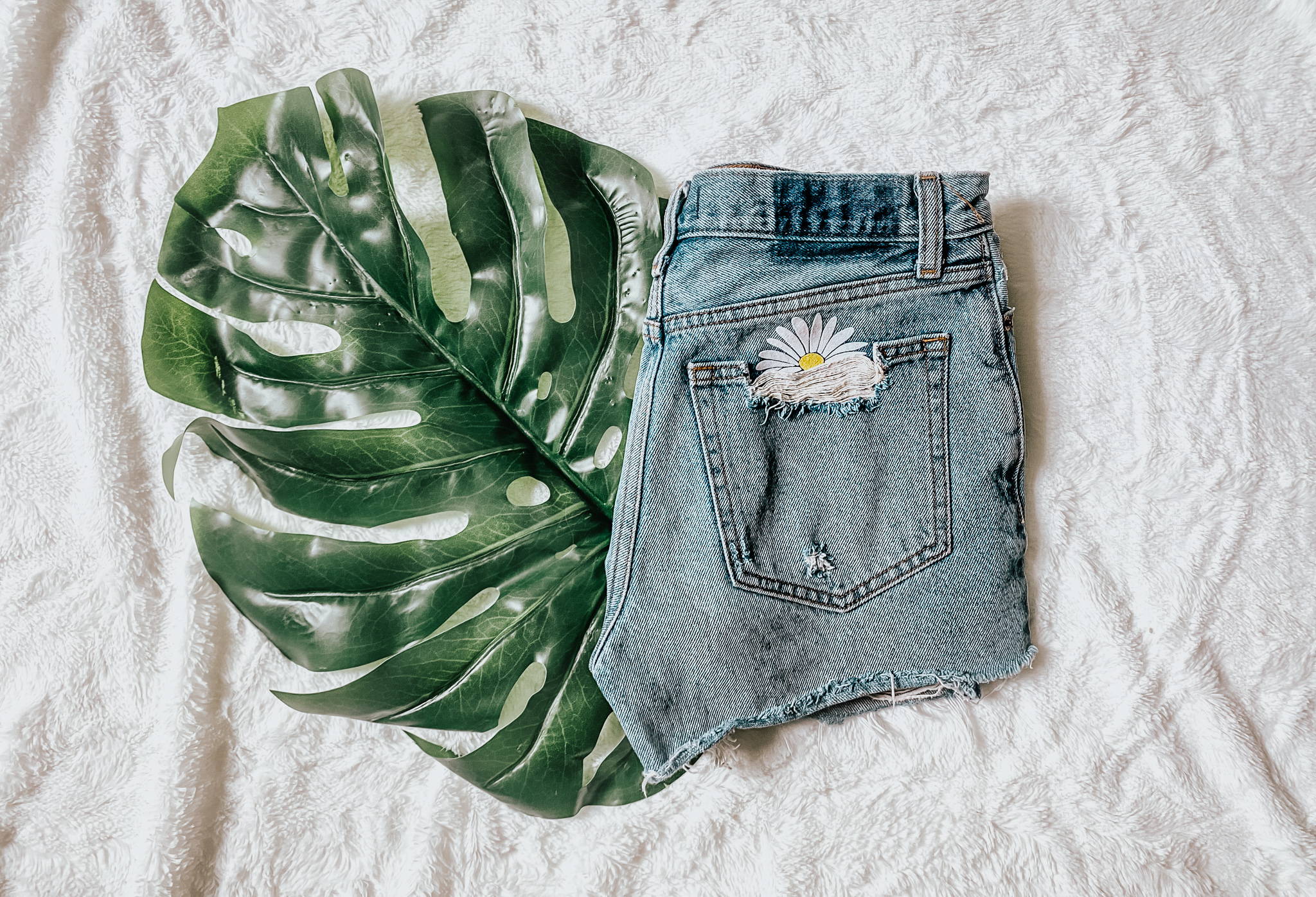 Estimated Time To Complete: 15 Minutes (Easy)
Here's What You'll Need:
Iron

Cutting Machine (I used the Cricut Maker)

Jeans or Jean Shorts
Step One: Upload and Setup Design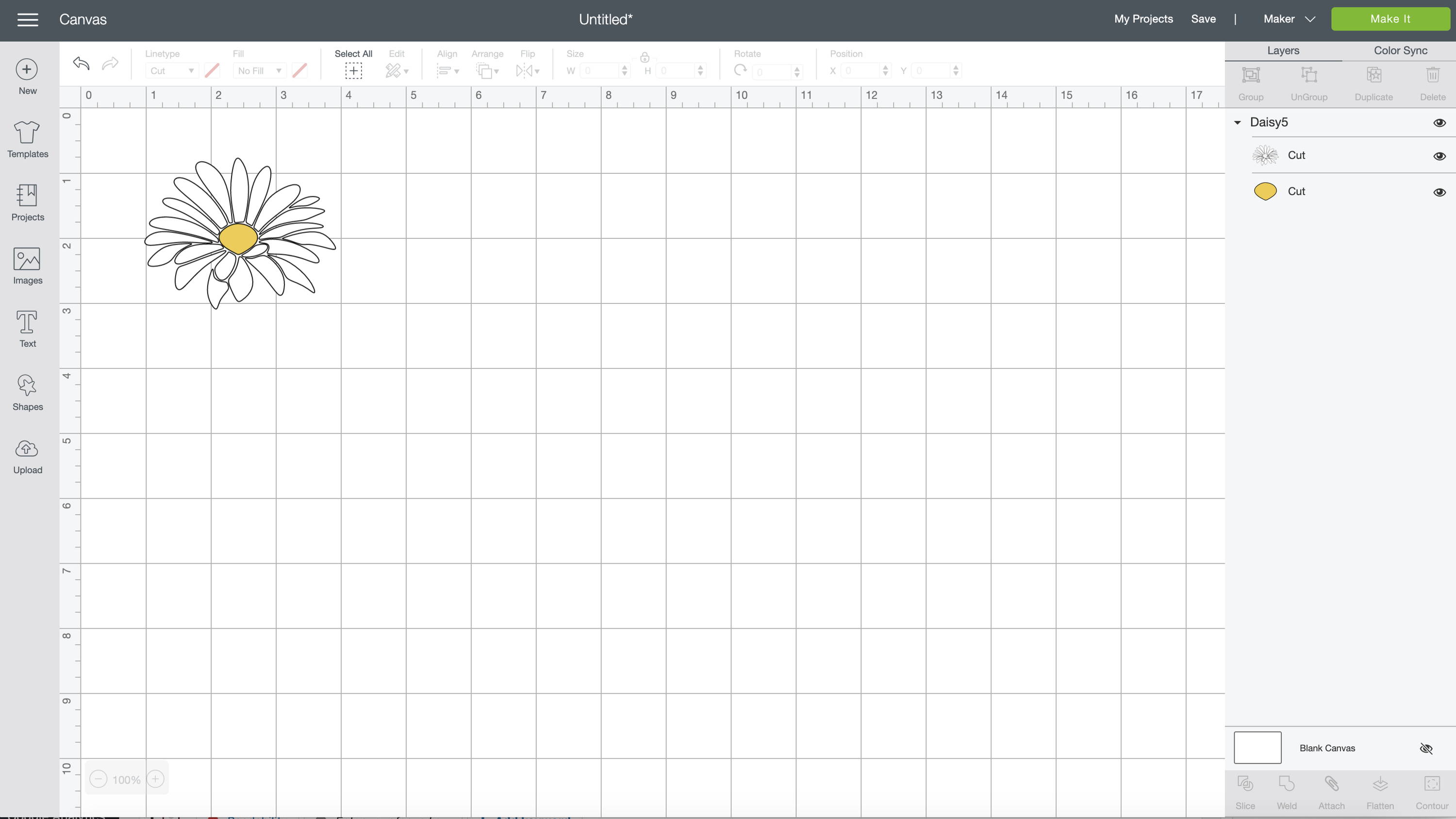 Start by uploading the design into Design Space. You can find the daisy SVG here. Measure the pocket of the jeans you're using and scale the image to fit.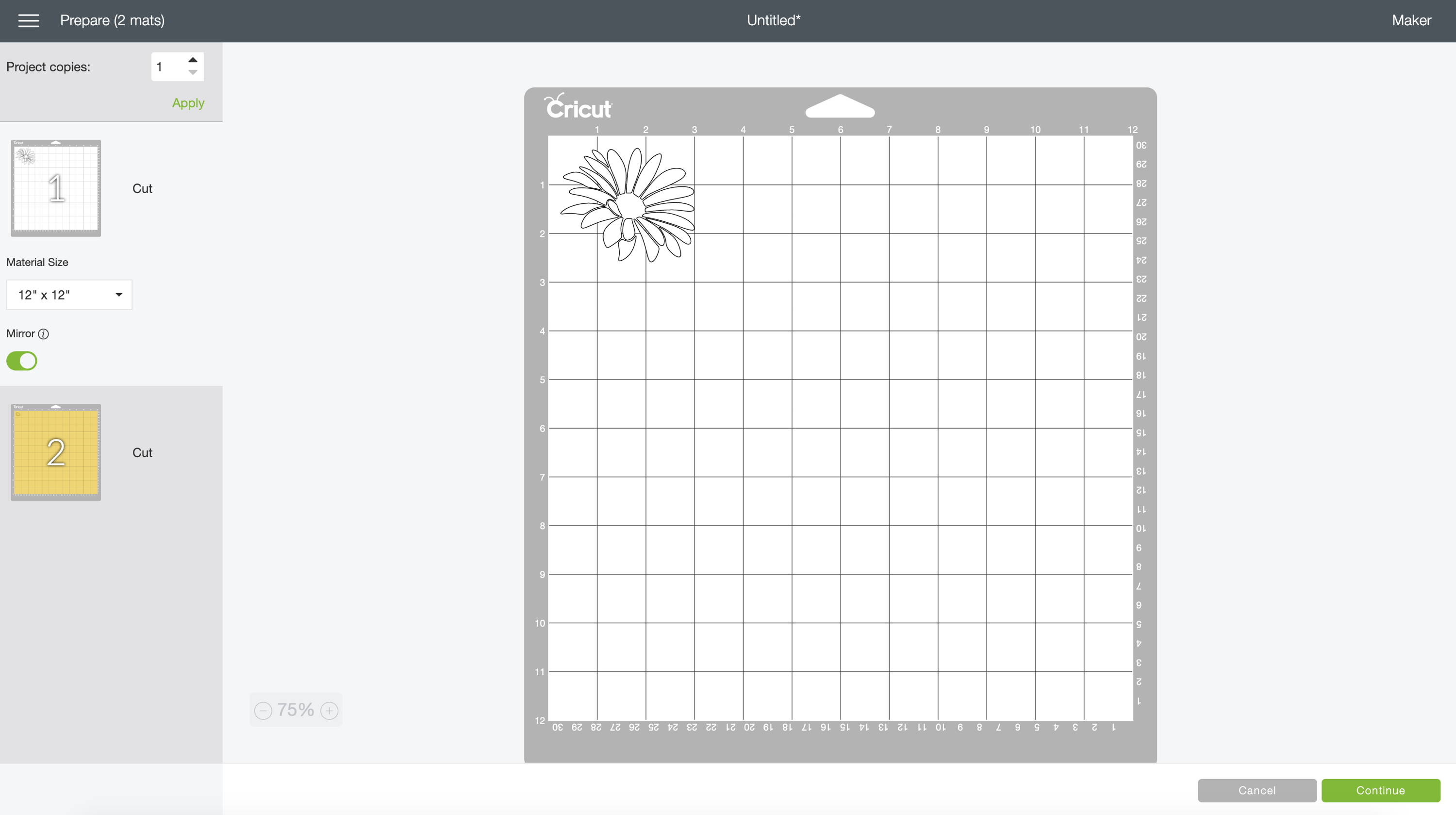 Turn on the mirror option for all mats and click continue.
Step Two: Select Cutting Material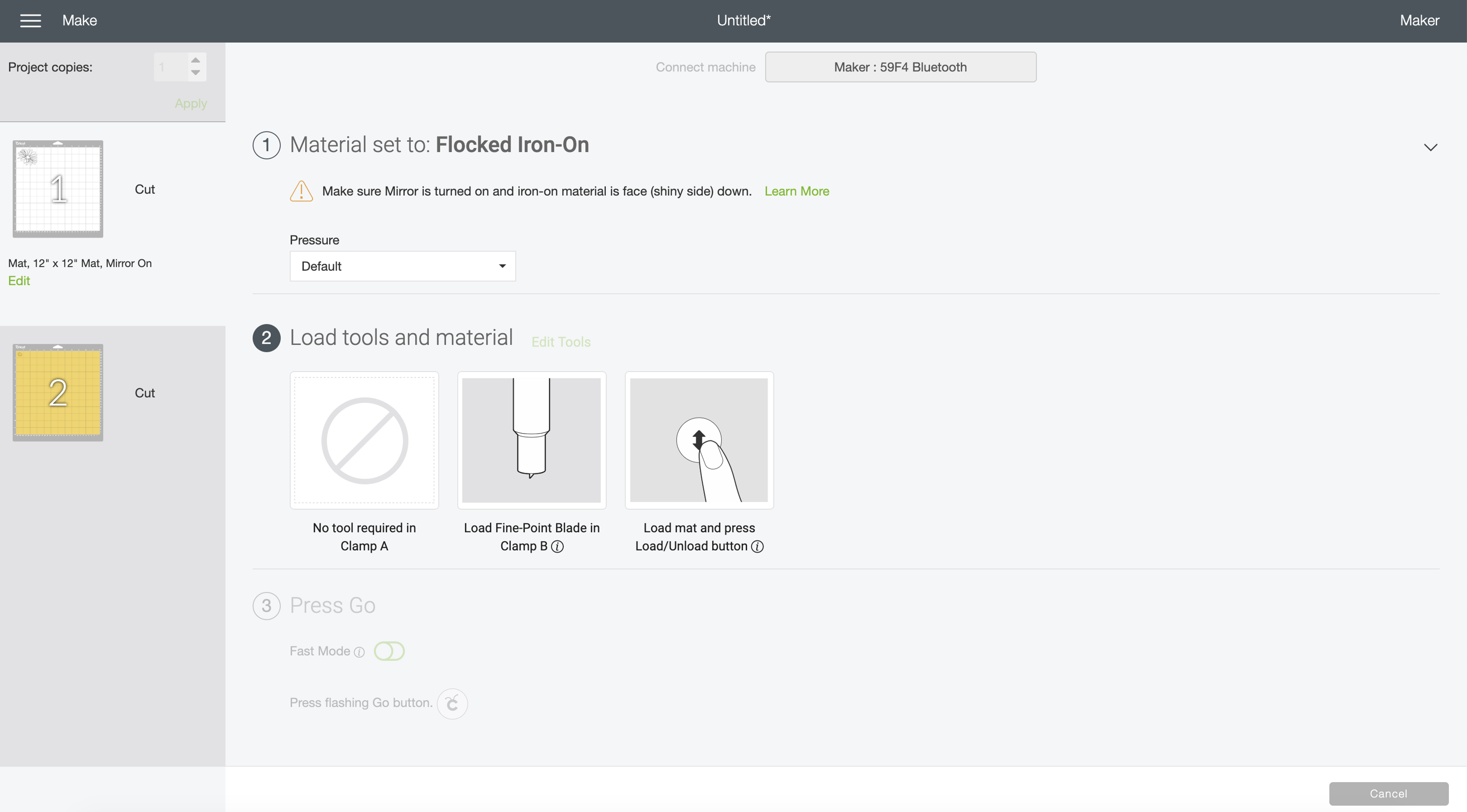 In the following window select the cutting material. For this project I used flocked iron-on. Smooth iron-on would also work great!
Step Three: Load Machine and Cut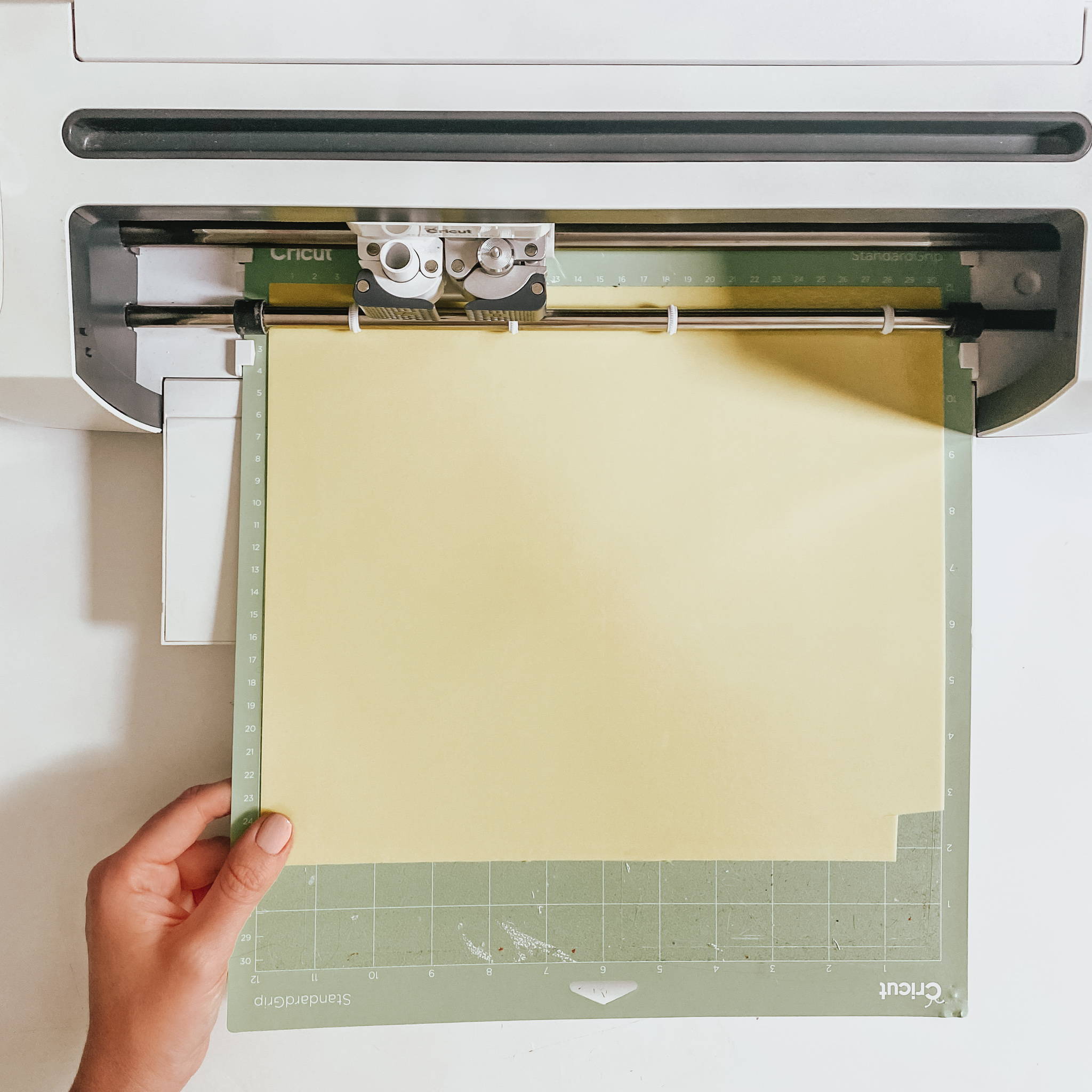 Place the sheet of HTV on the cutting mat with the shiny side facing down and load the mat into the machine. Press the start button and wait for the machine to finish cutting. Repeat this step until each color of HTV has been cut.
Step Four: Weed Designs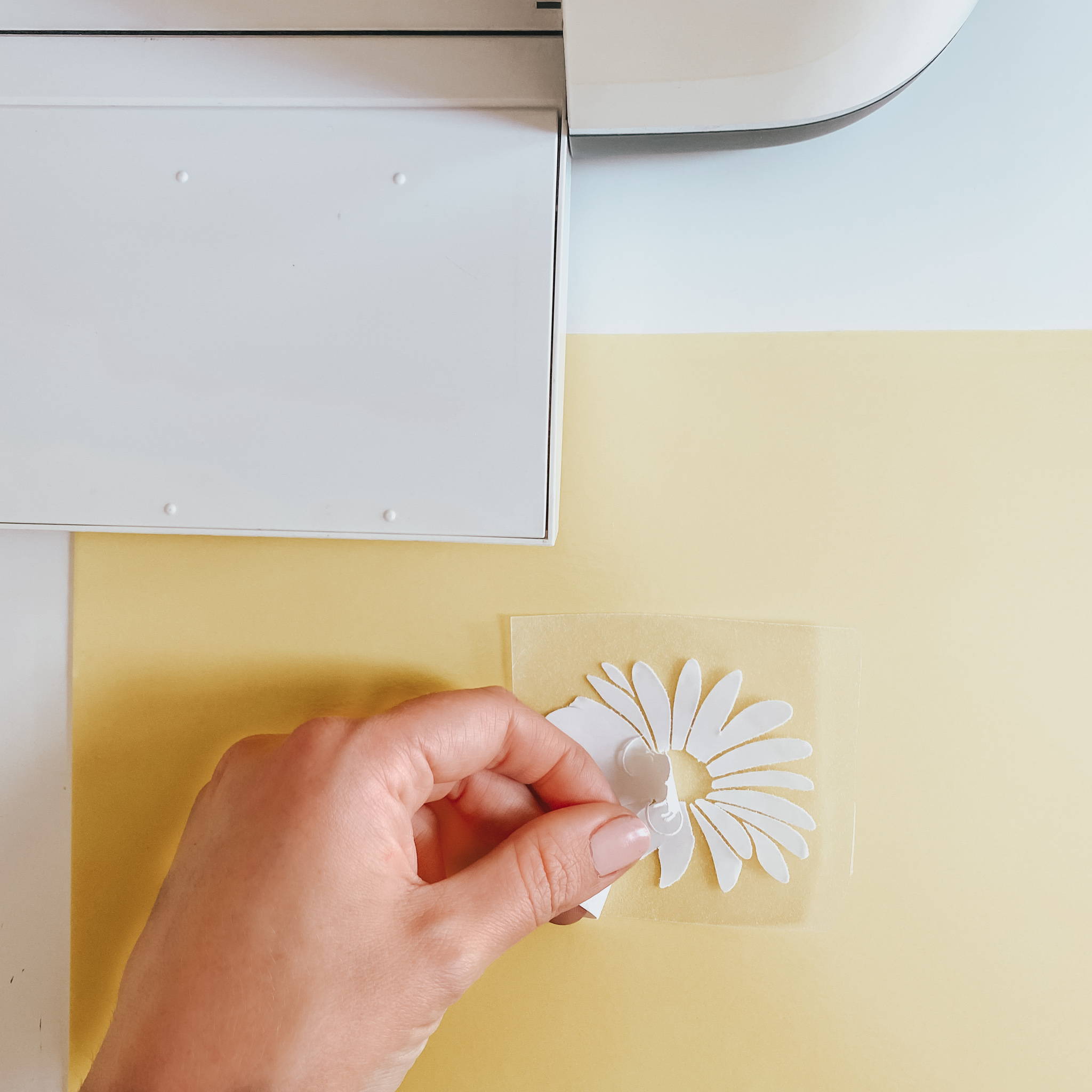 Use scissors to free the cut image from the remaining sheet of heat transfer vinyl. Carefully remove the excess HTV from around the cut image. Flocked heat transfer material weeds easily so you typically won't need to use a weeding tool.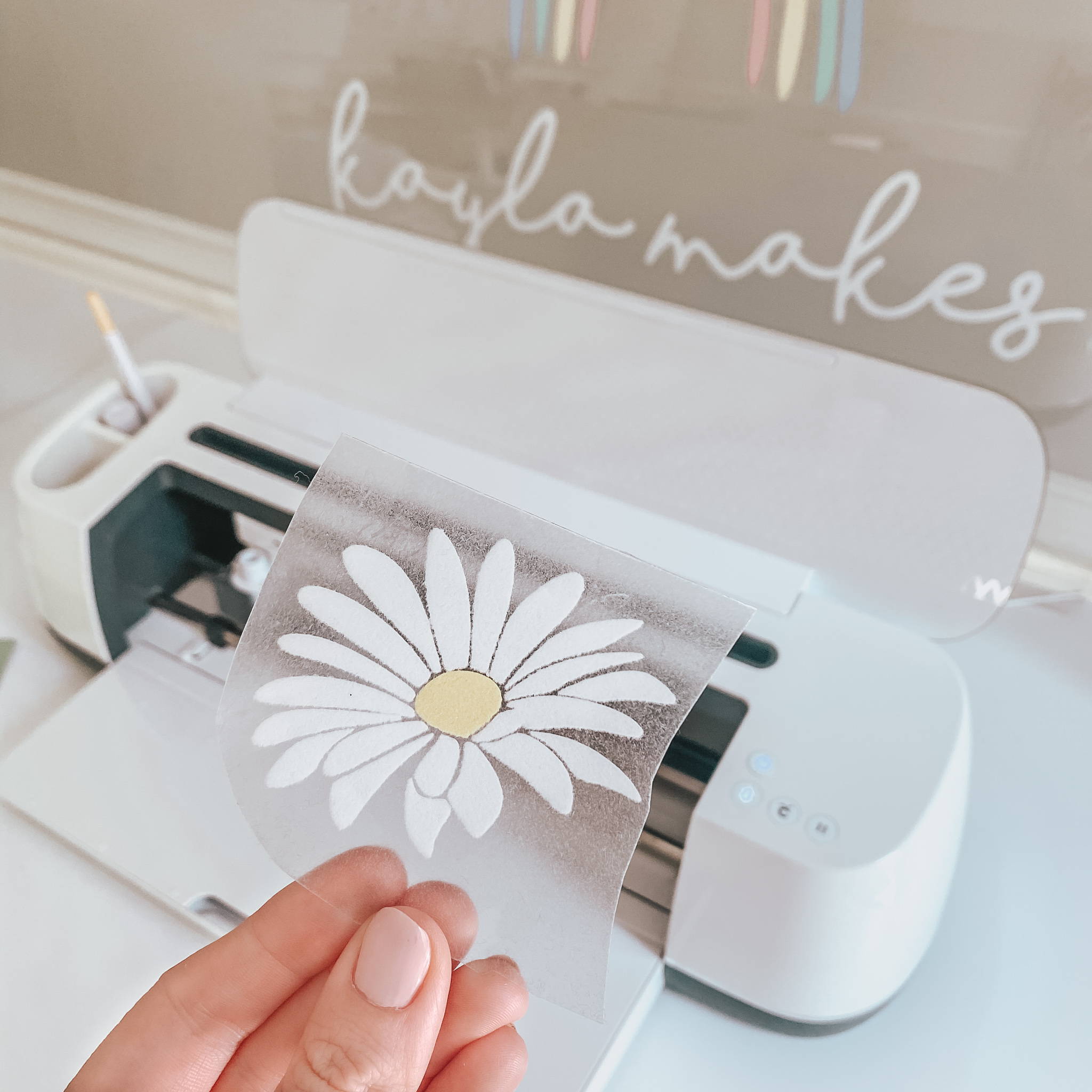 Since the center circle of the flower is small, I peeled it away from the carrier sheet and placed it on the same carrier sheet as the white flower petals. This just makes it easier to iron on in one swift step, but you can definitely iron the two pieces on separately.
Step Five: Iron On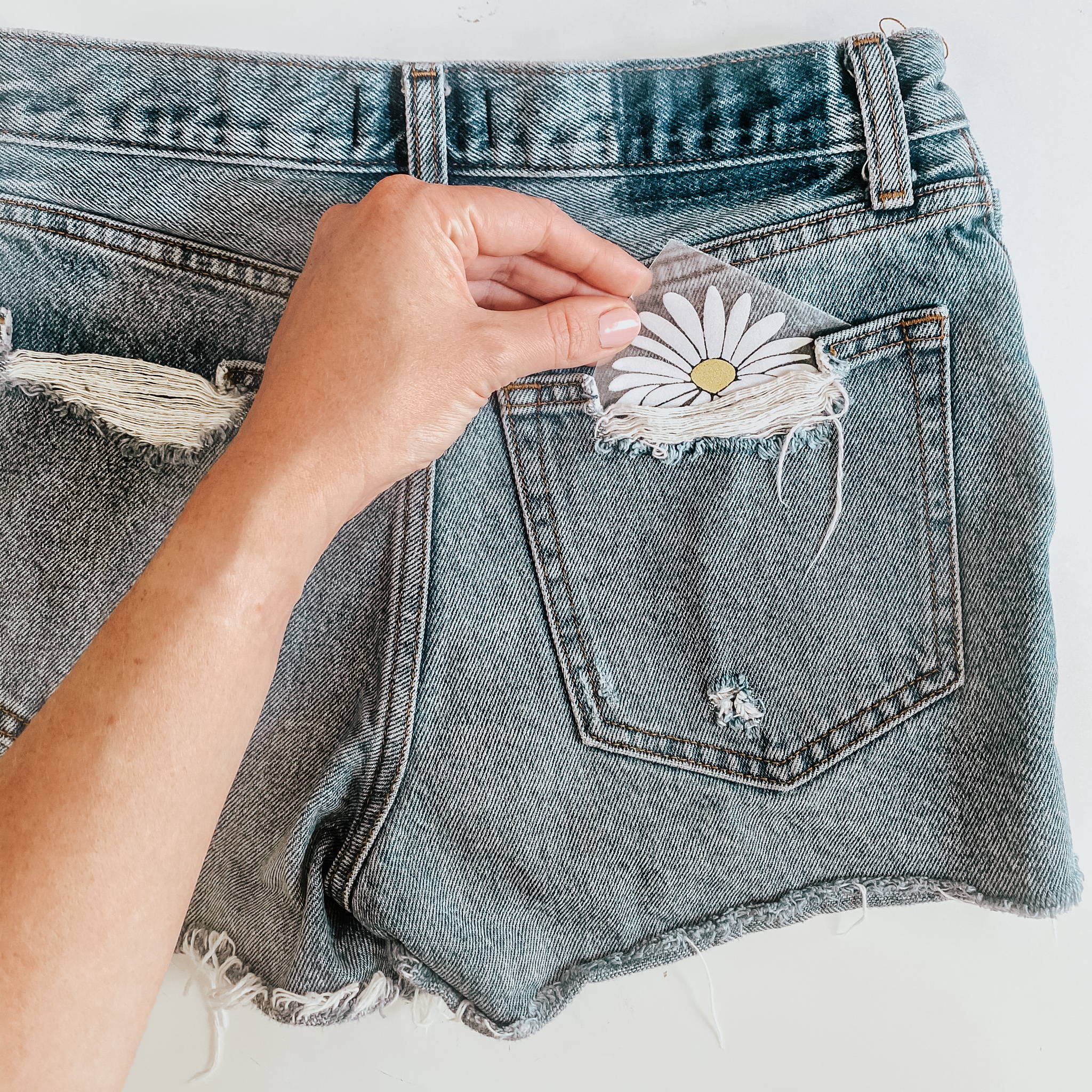 This is a good time to play around with the placement of the decal and decide where you want to iron it on. I like the way it looks peeking out of the back pocket!
Once you're settled on a spot, use an iron on the hottest setting and apply pressure over the carrier sheet for 30 seconds.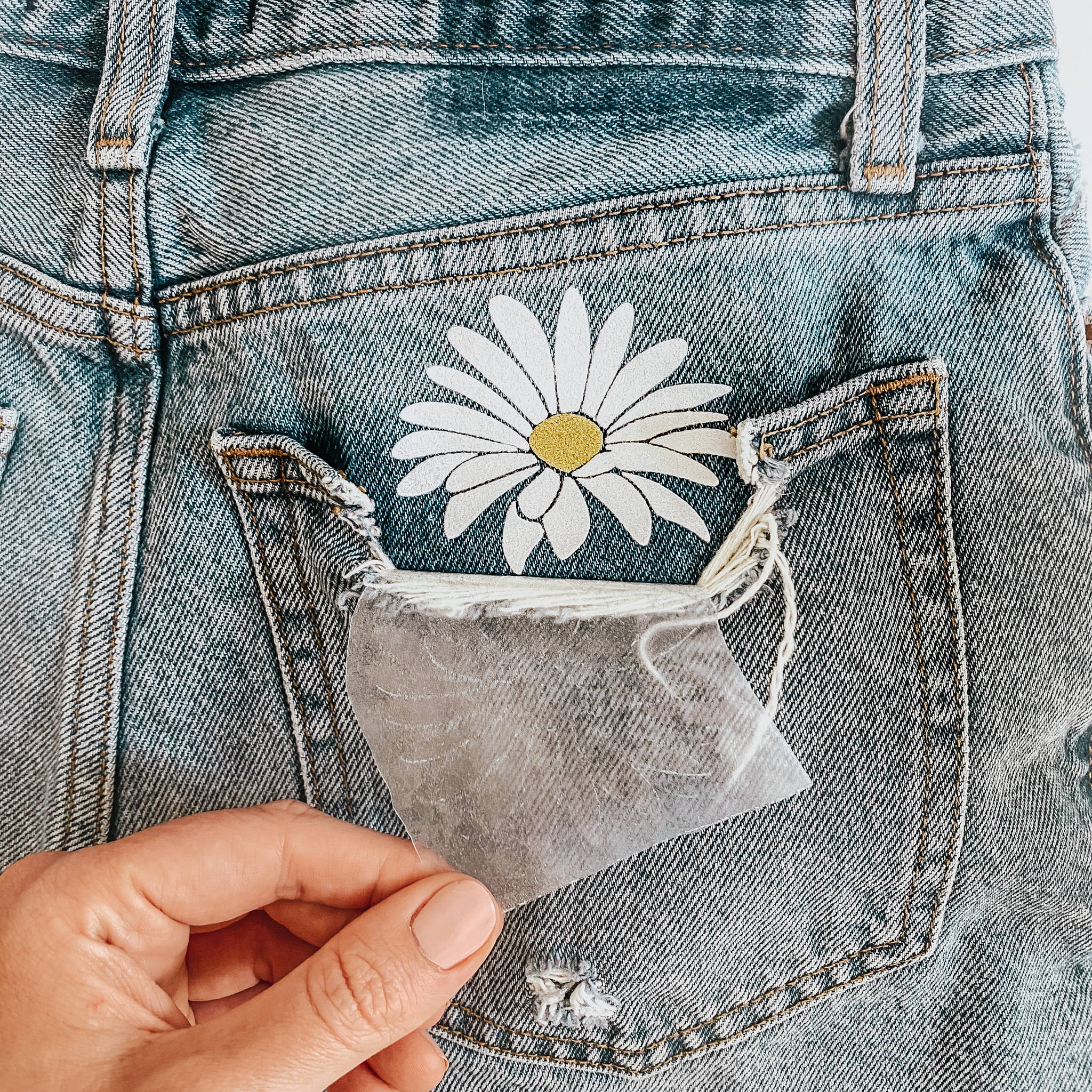 Allow the vinyl to cool, then remove the carrier sheet and you're finished!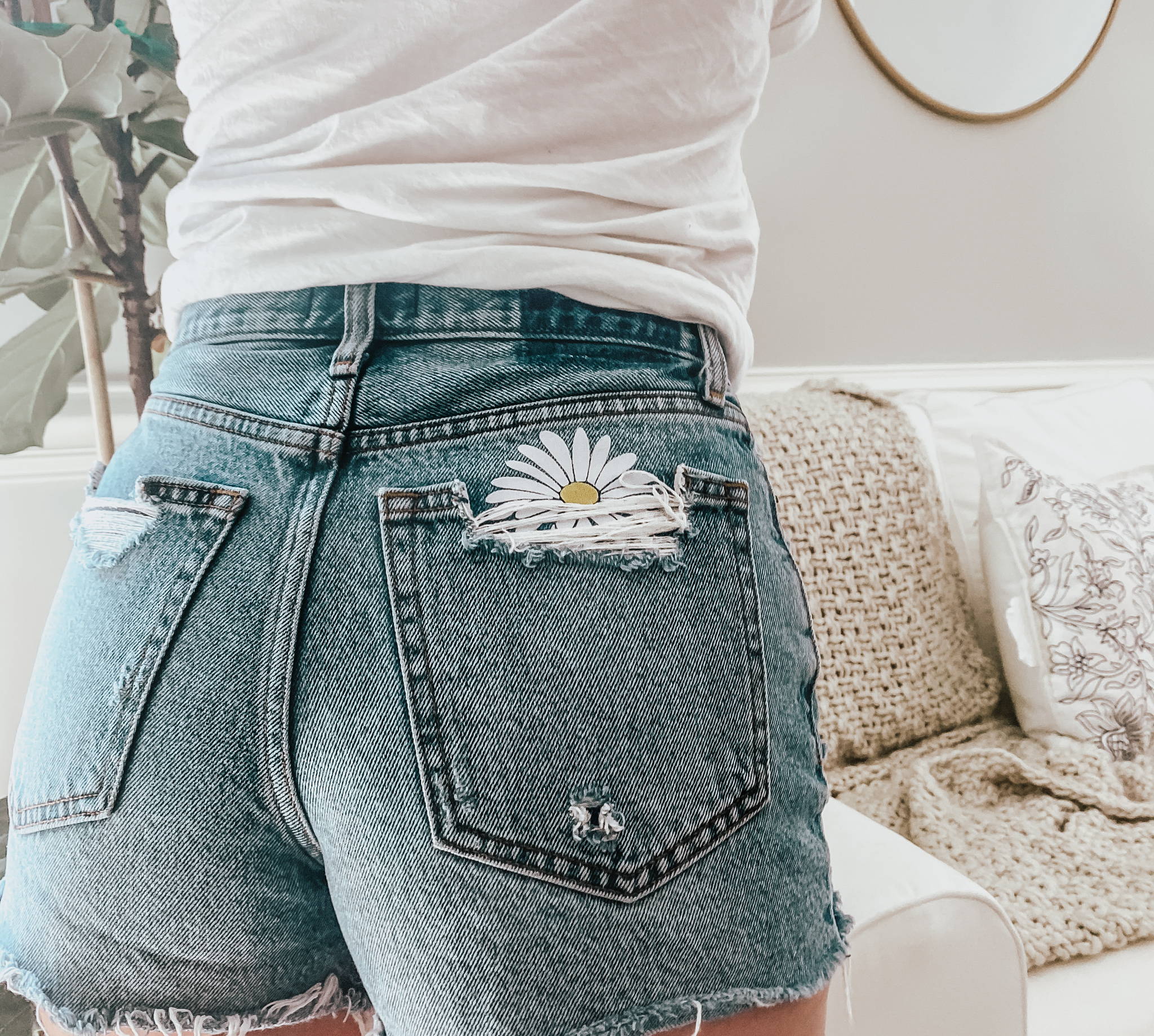 Such a cute and simple project that screams summer plus, it's a great way to give new life to old jeans!
For even more crafty inspiration head over to the Craftables Blog and check it out!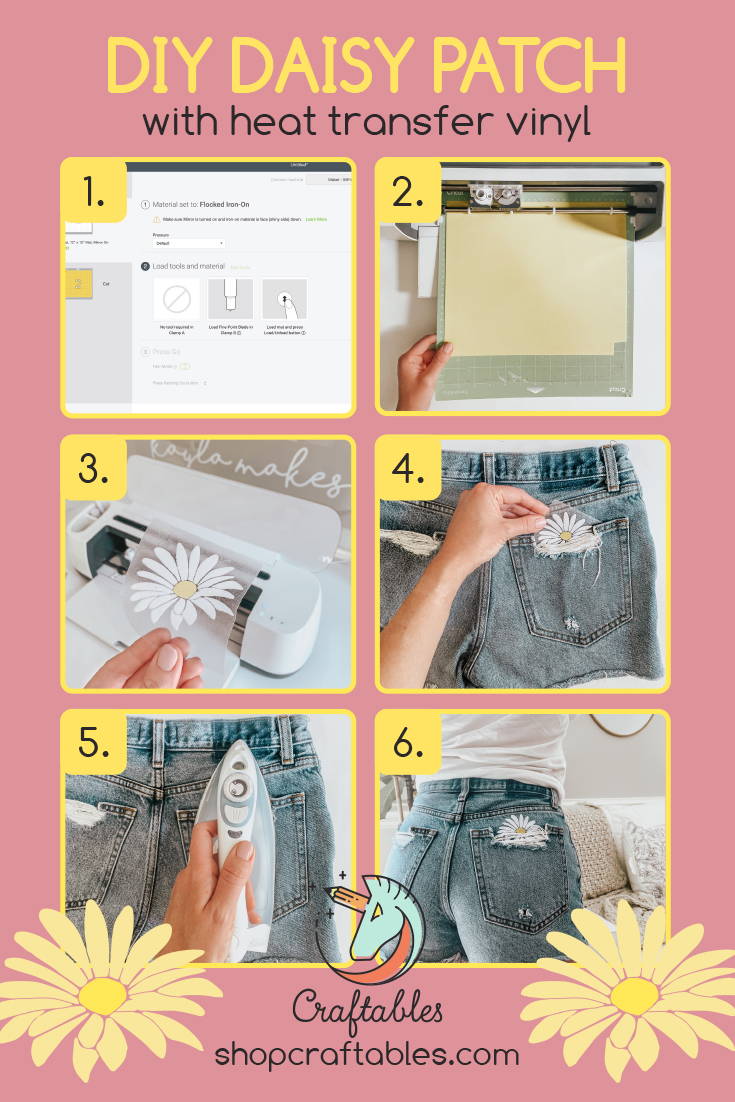 About the Author
Kayla
My name is Kayla and I'm a DIY loving mom of 3, living in North Carolina. I absolutely love creating! It doesn't matter if it's refinishing furniture or paper crafting, I love it all. I'm a former blogger for Silhouette America and current blogger for Cricut so I know the ins and outs of both machines and love teaching beginners all of the handy tips and tricks. Come visit my blog at kaylamakes.com or follow me on Instagram @kayla_made.