Have some fun in the sun in style with this monogram beach hat using heat transfer vinyl!
It's getting closer to beach and pool time which means time to throw on some sunscreen and pop on a beach hat. I'm going to show you how to transform a plain beach hat into a custom monogrammed one using heat transfer vinyl in less than 30 minutes! If you are new to using a Cricut or Silhouette, creating a monogram is a fun beginner project since everything is better with a monogram, am I right? To really add some pizzazz to my monogram, I paired lavender smooth heat transfer vinyl with blue holographic heat transfer vinyl for a cool mermaid-like effect.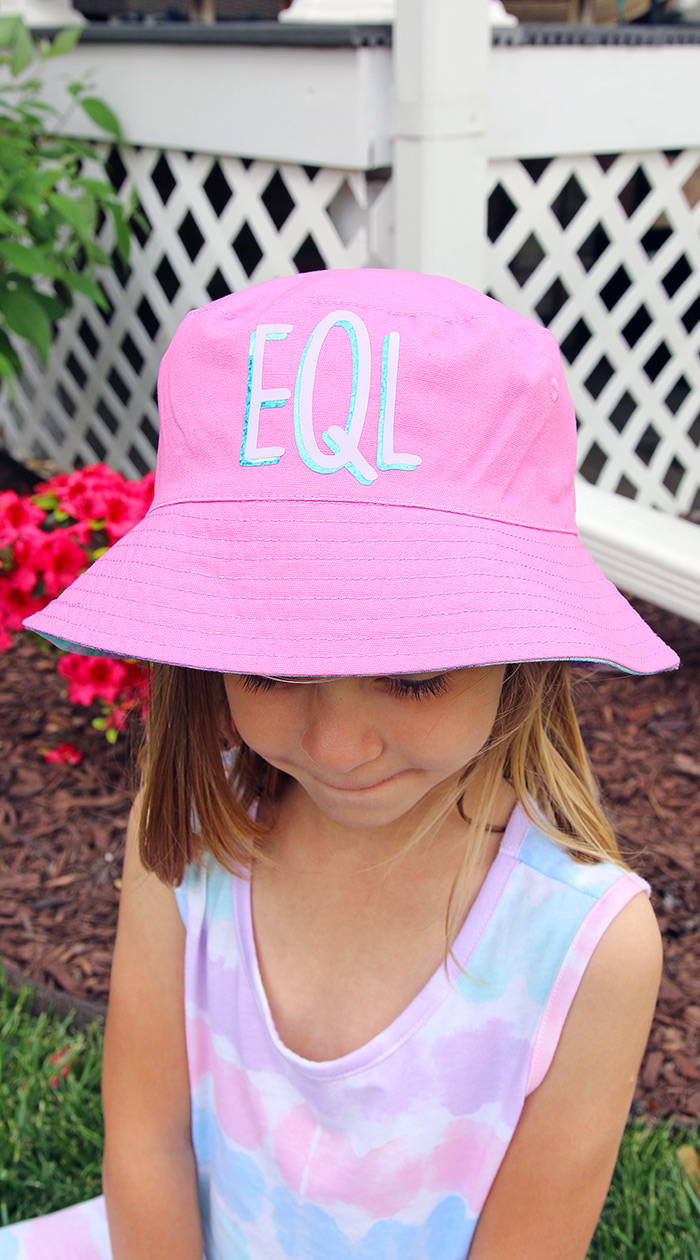 Here are the supplies you'll need:
Cotton Beach Hat

Cricut EasyPress and Mat (or Iron and Ironing Board)

Cricut Cutting Machine (or Silhouette)

Scissors
Step 1: Open Cricut Design Space and open a text box. Type in your initials. For this monogram design I did first name initial, last name initial, and middle name initial. Change the font to "DK Yellow Lemon Sun.
Step 2: Select all and "ungroup". Select the middle letter and resize so it is slightly larger than the other two letters. Then, move the letters so they are closer together. Resize it to fit in the center of your hat.
Step 3: Change the color to purple. Copy and paste it and change the color to blue. Then, select each group of letters and click "attach", and then "Make it".
Step 4: Click on both designs and change it so they are both "mirrored". To cut the Holograhic Sparkle Vinyl, select "Holographic Sparkle" and more cutting pressure if using a Cricut Maker, "Heat Transfer +" for other Cricut Machines, and "Heat Transfer, Smooth" for Silhouette.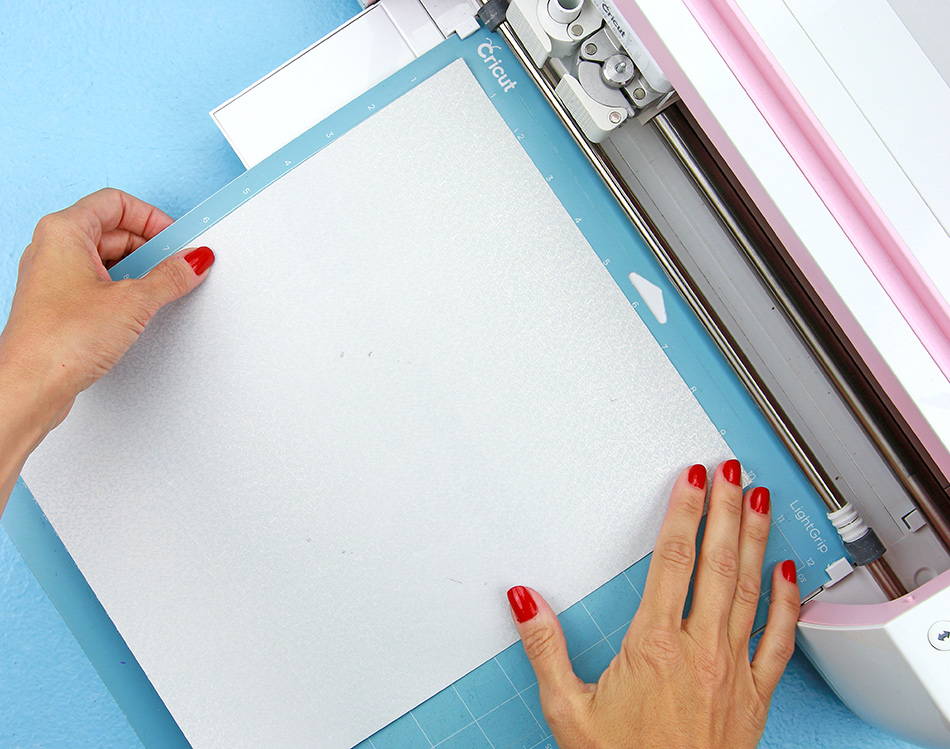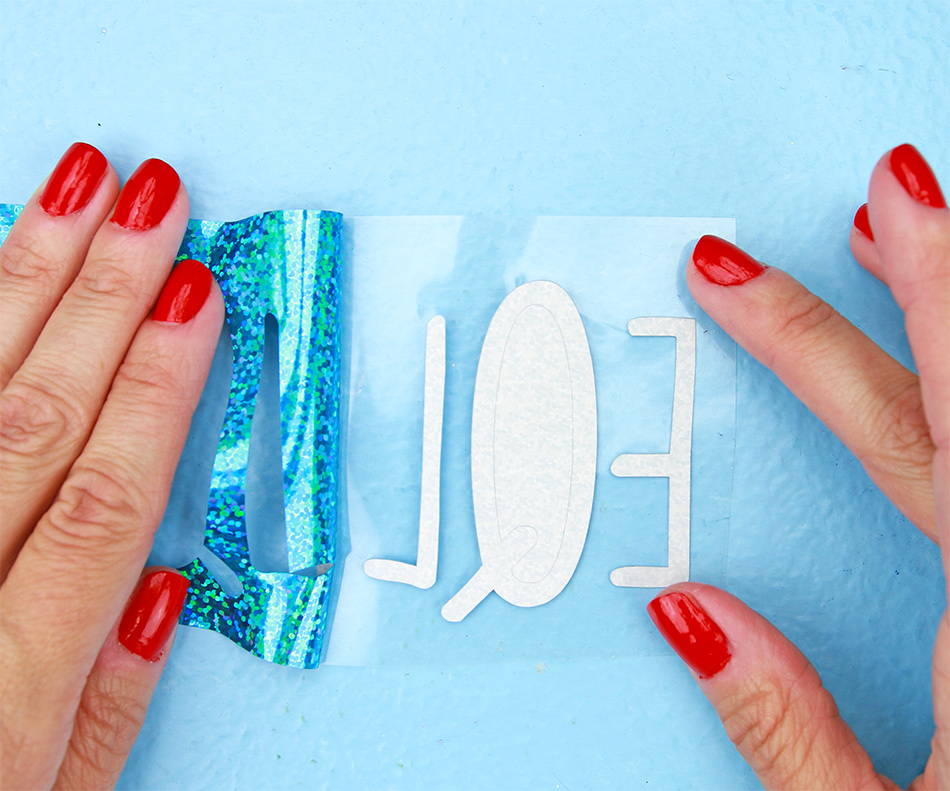 Step 3: Place the vinyl on the cutting mat with the patterned/liner side facing down.

Step 4: Add it to your Cricut (or Silhouette) machine to cut. Before you cut the purple piece of vinyl, go back and change the material to "vinyl" and change the pressure to "default".

Step 5: Trim down both of the designs and weed the negative.

Step 6: To add the holographic sparkle vinyl, heat up your EasyPress (or iron) to 300-315 degrees. Place it on the hat and hold for 5 seconds. Add the blue monogram and heat for it 10 seconds. Then, place the Teflon sheet on top and heat for another 15 seconds. Let the liner cool for a minute and peel it off.

Step 7: To add the purple monogram, make sure your EasyPress or iron is heated up to 300-320 degrees. Place it slightly off center on top of your holographic sparkle design to create a cool shadow effect. Then, place the Teflon sheet on top and heat for another 8-12 seconds. Let the liner cool for a minute and peel it off.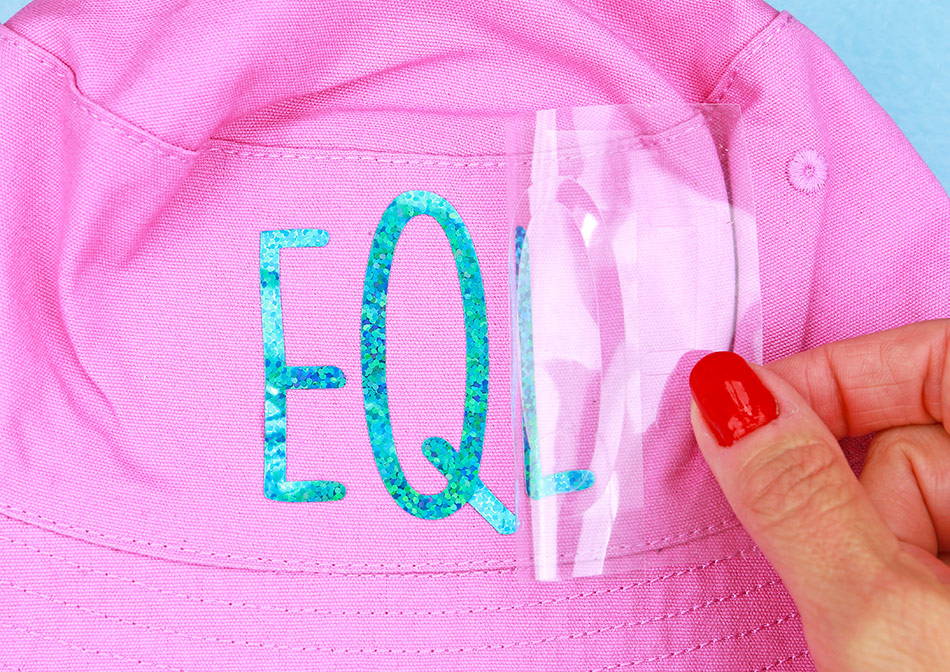 You now have an adorable hat ready for the pool or beach. I'm telling you, once you start adding monograms to clothing and accessories you won't be able to stop! This DIY monogram beach hat is just the beginning––trust me! Just use the same technique to monogram whatever you want. Enjoy!
If you're ready to get started, check out the full DIY video tutorial below!
---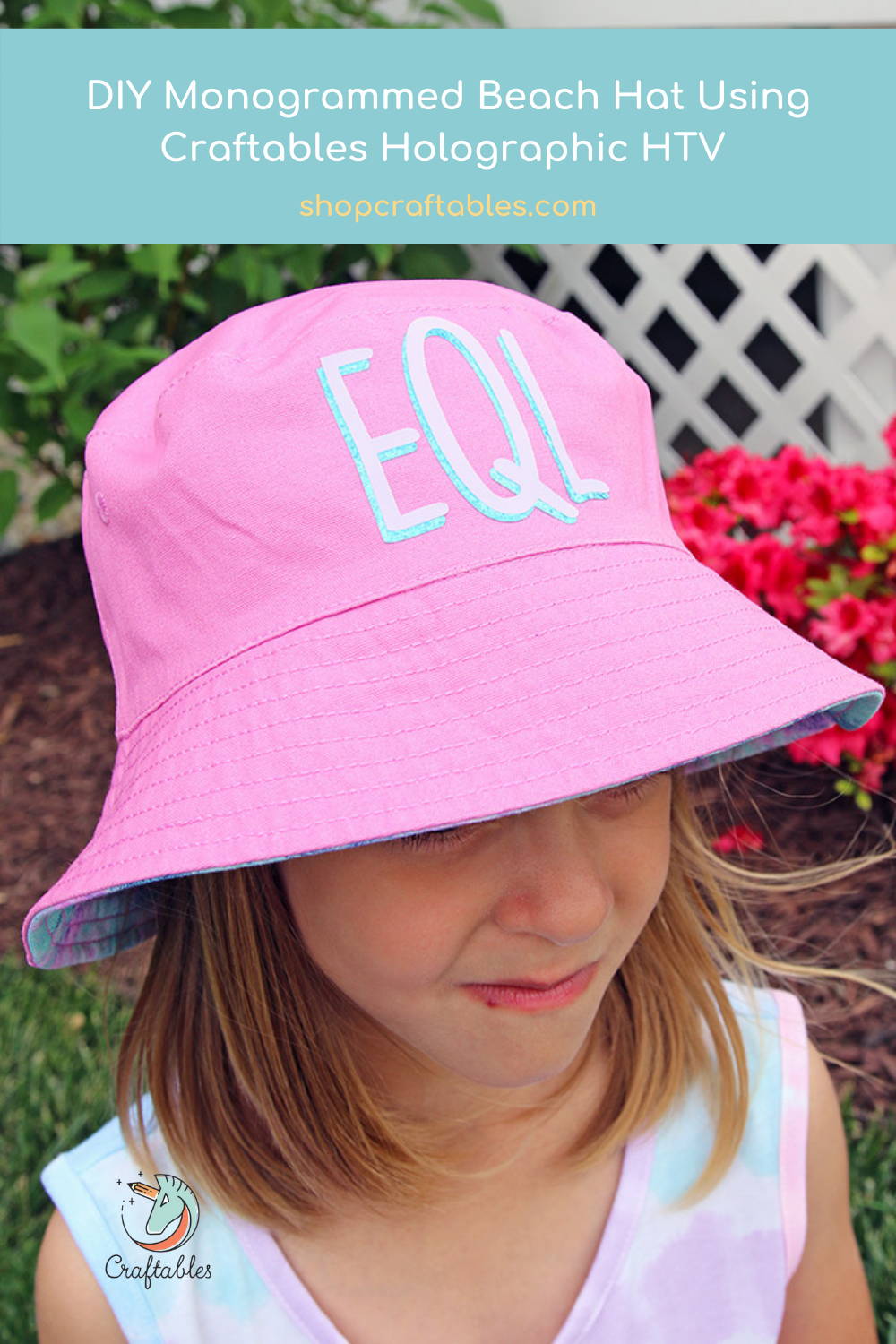 About the Author
Meghan Quinones
Meghan lives in Chicago with her husband and 4 year old twins. She is obsessed with making and creating the look for less. Pretty much every decor piece in her home is something she either made or upcycled. She started her blog to inspire everyone who visits her online creative space to create in their own lives.