Estimated Time: 45 Minutes
Skill Level: Beginner
Get your finances in order with a functional and customized budget planner using vinyl!
A budget planner is an essential part of making your money work for you. Many people think that having lots of money you need to have a huge salary, which is not true. It's your spending habits that truly make a person rich. A great place to start getting a handle on your spending is with a budget planner. Having all your money in one place will allow you to see at a glance where your money is going and will keep you more organized. Instead of buying a budget planner, I'm going to show you how to quickly and easily make one that's not only functional, but also pretty. Win-win!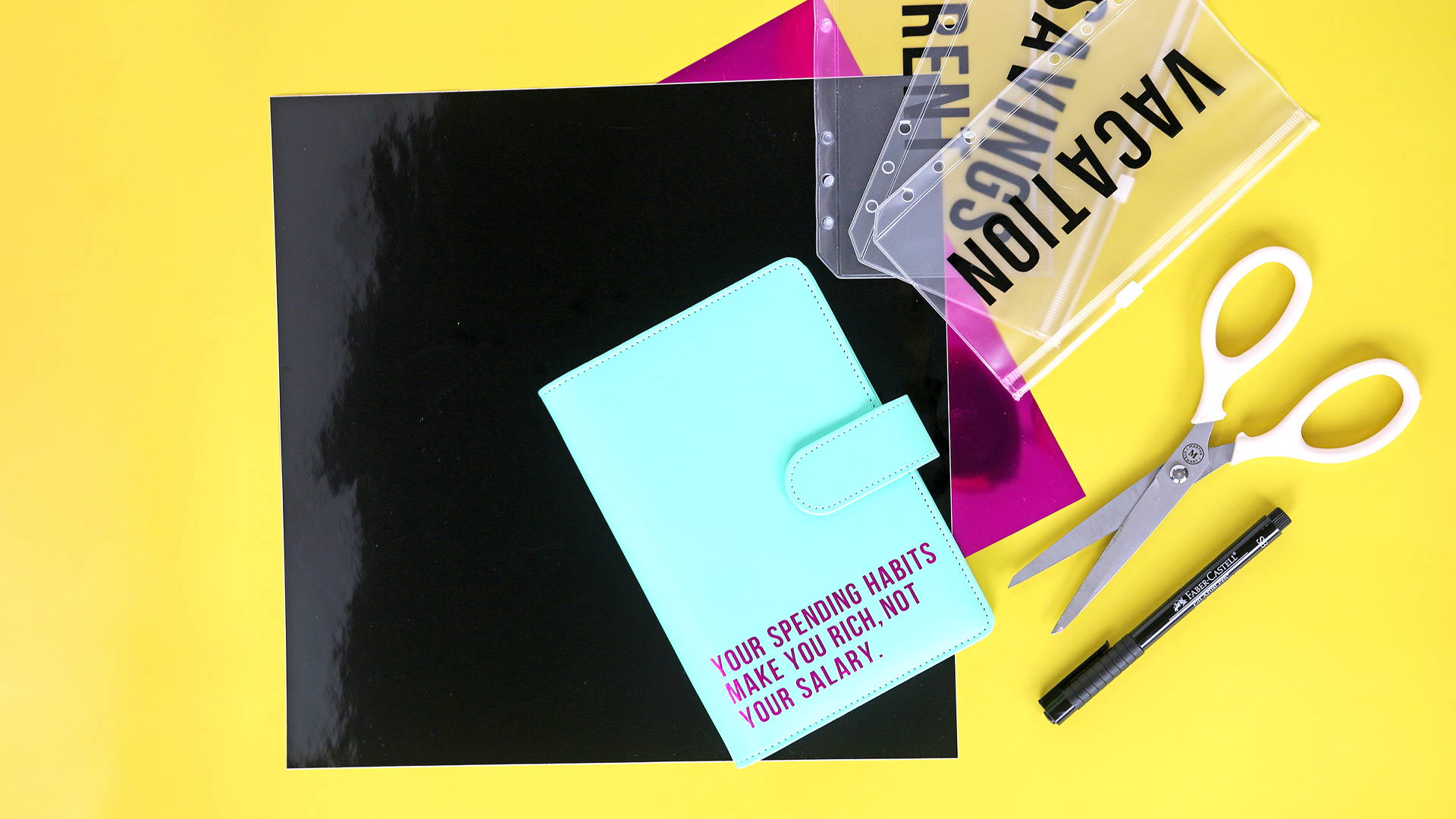 Here are the supplies you will need:
Leather (or faux leather) Traveler's

Traveler's Journal Binder Pockets with Slide Top

Cricut Machine (or Silhouette)

Cutting Mat

Squeegee or Credit Card

Cricut EasyPress and Mat (or Iron and Ironing Board)

Scissors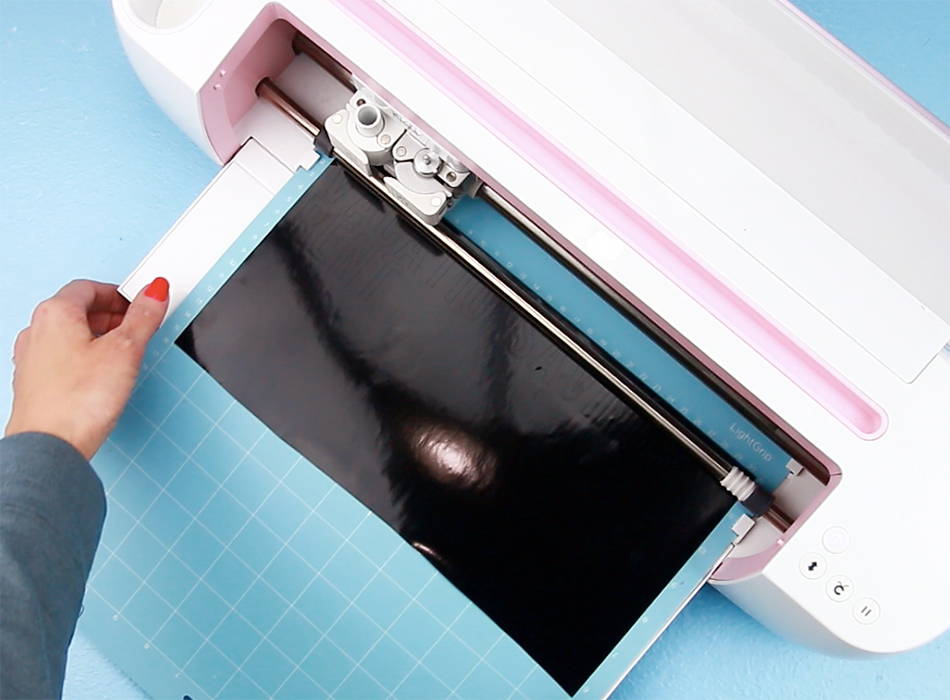 ---
Step 1: Open up Cricut Design Space, open up a text box and type out "VACATION", change the font to "Bebas Neue", and change the size to 5.5" wide. Then, copy and paste it twice and type "SAVINGS" and "RENT" (or any other categories you will like to use in your budget book).
Step 2: Open up a new text box and type out "YOUR SPENDING HABITS". Open up another text box and type "MAKE YOU RICH, NOT". Finally, open up one more text box and add "YOUR SALARY."
Step 3: Align all three rows and then select just the top row and click "ungroup". Select each word to move them closer to each other. Repeat this step on each row.
Step 4: Select the entire quote and change the color to pink. Then, resize to 4.25" and click "Make it".
Step 5: Select "vinyl" from the materials and place the black vinyl on the cutting mat with the vinyl facing up. Then, add it to your Cricut (or Silhouette) machine to cut.
Step 6: In Design Space, mirror the quote and change the material to "Foil Iron-on" from the materials menu. Place the cheery foil on the cutting mat with the liner facing down and add it to your machine to cut.
---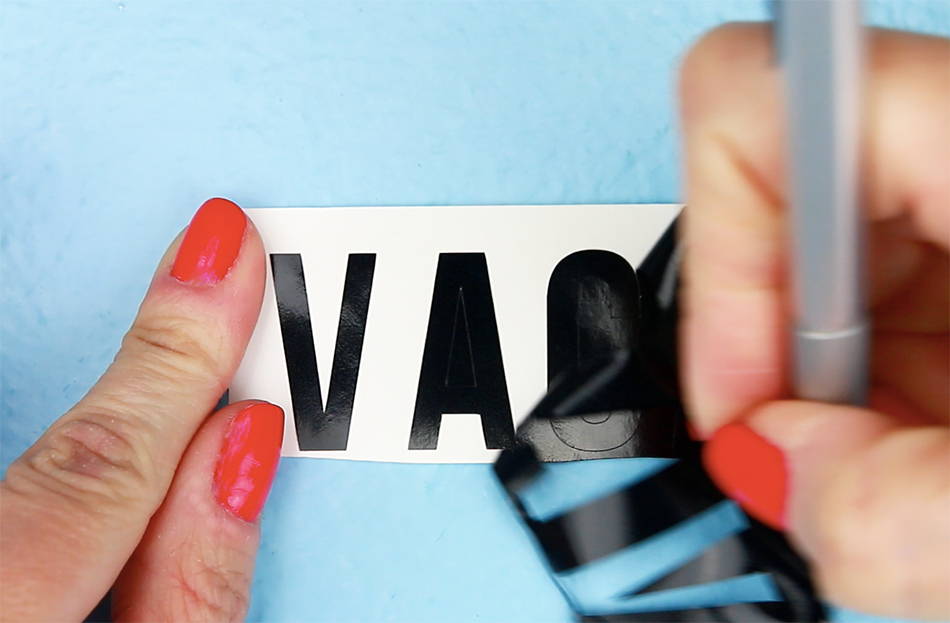 Step 7: Trim down the vinyl and weed the negative on all 4 design.
Step 8: To add the black vinyl to your clear pockets, cut a piece of transfer tape slightly larger than the words, cut it out, and place it on top. Use a squeeze to go over the word, peel off the transfer tape (along with the words), and place it in the center of a pouch. Go over the design again with a squeegee and peel off the transfer tape. Repeat this with the other words to add them to the remaining pouches.
Step 9: Heat up an EasyPress (or iron) to 300 degrees. Add the quote on top of the budget book, place a Teflon sheet on top and press for 12-15 seconds. Wait 10-15 seconds to allow the liner to cool. Once it's cool, slowly peel off the liner. If your design is not completely adhered, place the liner back down and heat if for a few more seconds until it sticks.
Step 10: Add your pouches to the inside of the budget book.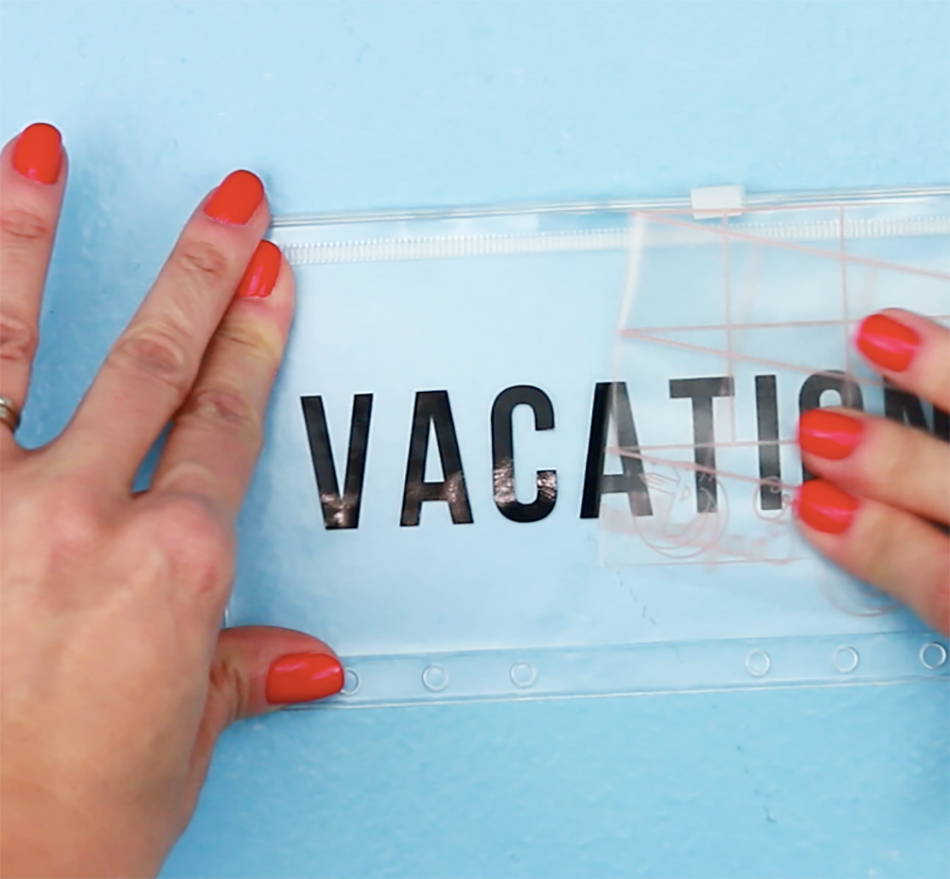 ---
---
With this project, you can add as many categories as you would like. You could also create different budget planners for a larger category such as a house. For example, the entire planner could have sections devoted to house specific categories such as furniture, roof, appliances, etc. Get creative and customize your budget planner to fit your exact needs!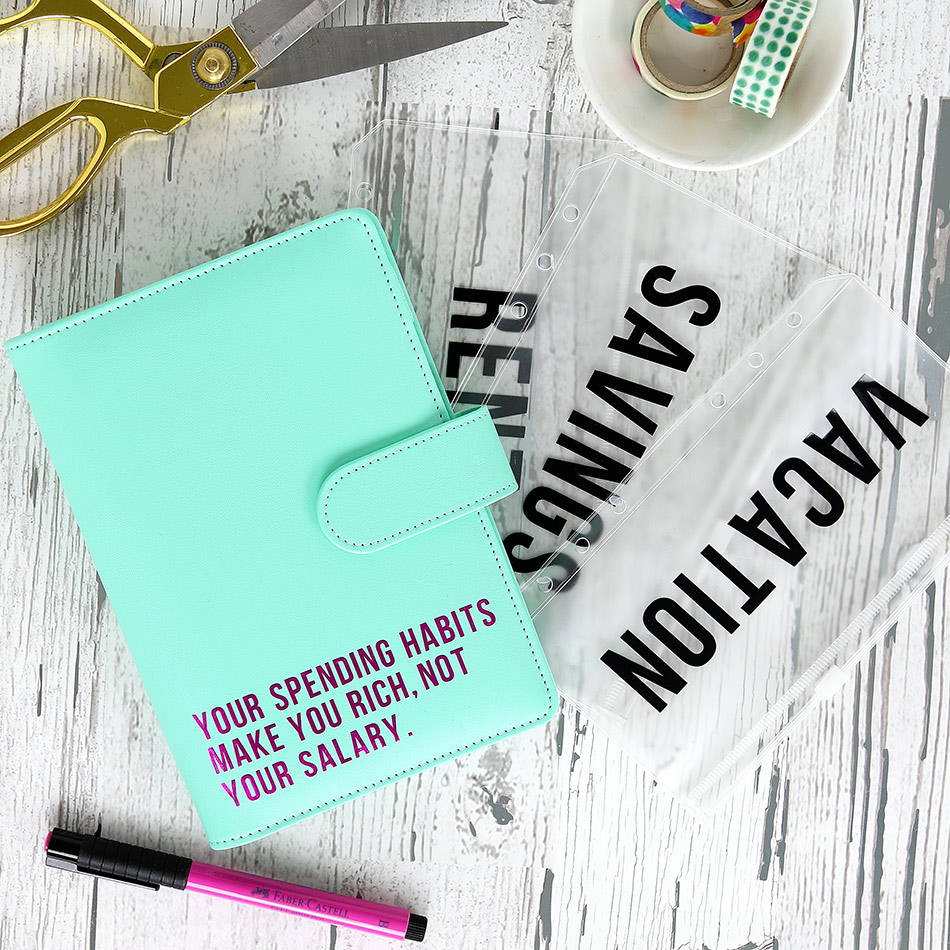 ---
Grab the entire tutorial below to see how to make your own DIY budget planner using vinyl from start to finish!
---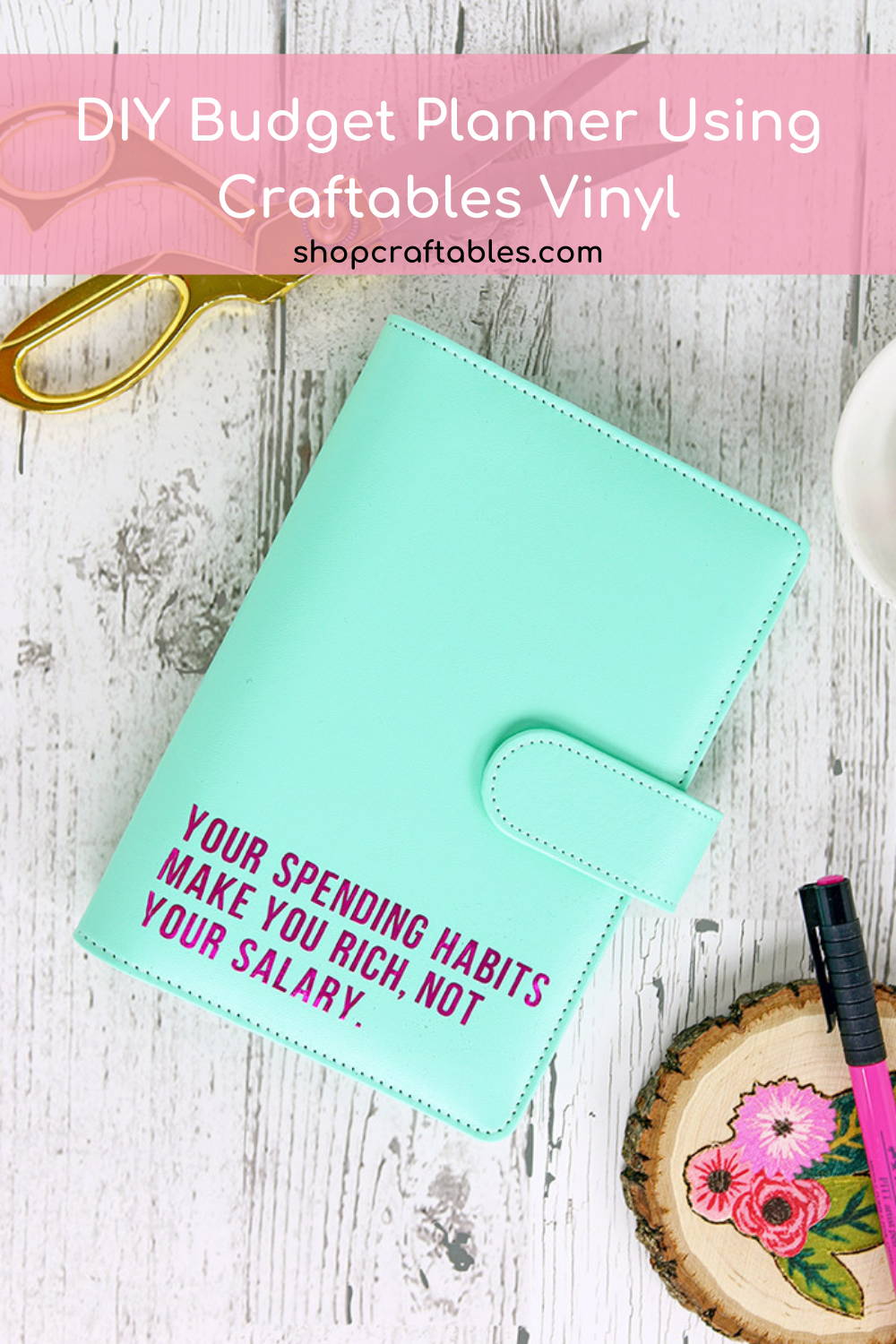 About the Author
Meghan Quinones
Meghan lives in Chicago with her husband and 4 year old twins. She is obsessed with making and creating the look for less. Pretty much every decor piece in her home is something she either made or upcycled. She started her blog to inspire everyone who visits her online creative space to create in their own lives.