Check out these quick canister labels using adhesive vinyl to make your pantry not only organized, but also pretty!
As Spring has officially moved in most of us in organization and cleaning mode. It's nice way to get rid of the old and make room for the new. It always feels like the perfect time to start fresh. One area that always seems to get disorganized fast is the pantry. It houses all of our snacks and dried goods, making it one of the most disorganized places in a house. I'm going to show you how to quickly wrangle that pantry mess with easy canisters using adhesive vinyl!   This is a great weekend project since it can be completed in less than 30 minutes. It's also a perfect for beginners since it's a simple straight forward project (don't worry there's no vinyl layering!)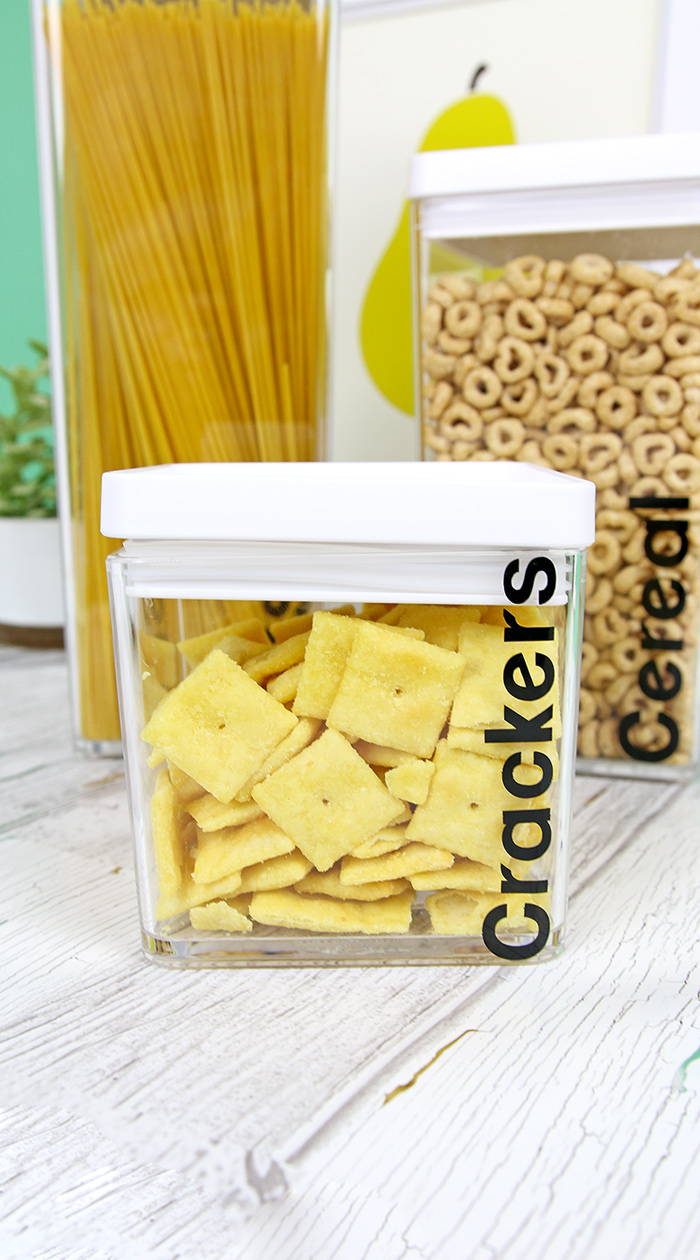 Take a peek at the DIY video tutorial below to see how you can make your own easy canisters with adhesive vinyl!
Here are the supplies you will need:
Plastic Storage Canisters

Font: ClementePDam-Bold

Scissors

Squeegee (or Credit Card)

Cricut Cutting Machine

Cutting Mat
Step 1: Open Cricut Design Space and open a text box.

Step 2: Type in the words you want on your canisters. I went with Pasta, Cereal, and Crackers. Type out your first word, change the font (I used ClementePDam-Bold) ungroup, and move the letters closer if needed. Then, attach. Resize to fit your canisters.
Step 3: Copy the word "Pasta" and paste. Change the word to your next word. I went with Cereal. I ungrouped, move the letters closer, and then attached them. I resized to 3.5" wide.

Step 4: Copy the word "Cereal" and paste it. Type in "Crackers". Again, you'll want to move the letters as needed, attach, and resize.

Step 5: Click "Make it" and select "Vinyl" from the cutting material. Add the vinyl to a cutting mat with the vinyl facing up. Push the start button to begin cutting.
Step 6: Trim down your vinyl and weed the negative on the words.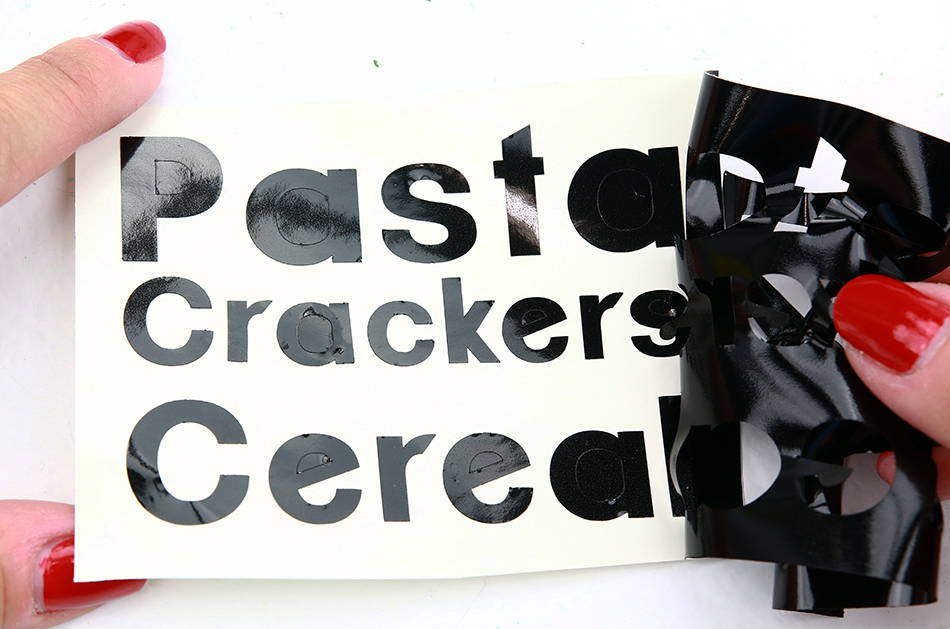 Step 7: Go over the front of all the canisters with rubbing alcohol. This will remove any oils or dirt and prepare your surface so the vinyl adheres better.
Step 8: Cut a piece of transfer tape slightly larger than the words. Peel off the top liner, place it on the first word, and go over it with a squeegee. Peel up the transfer tape to remove the design.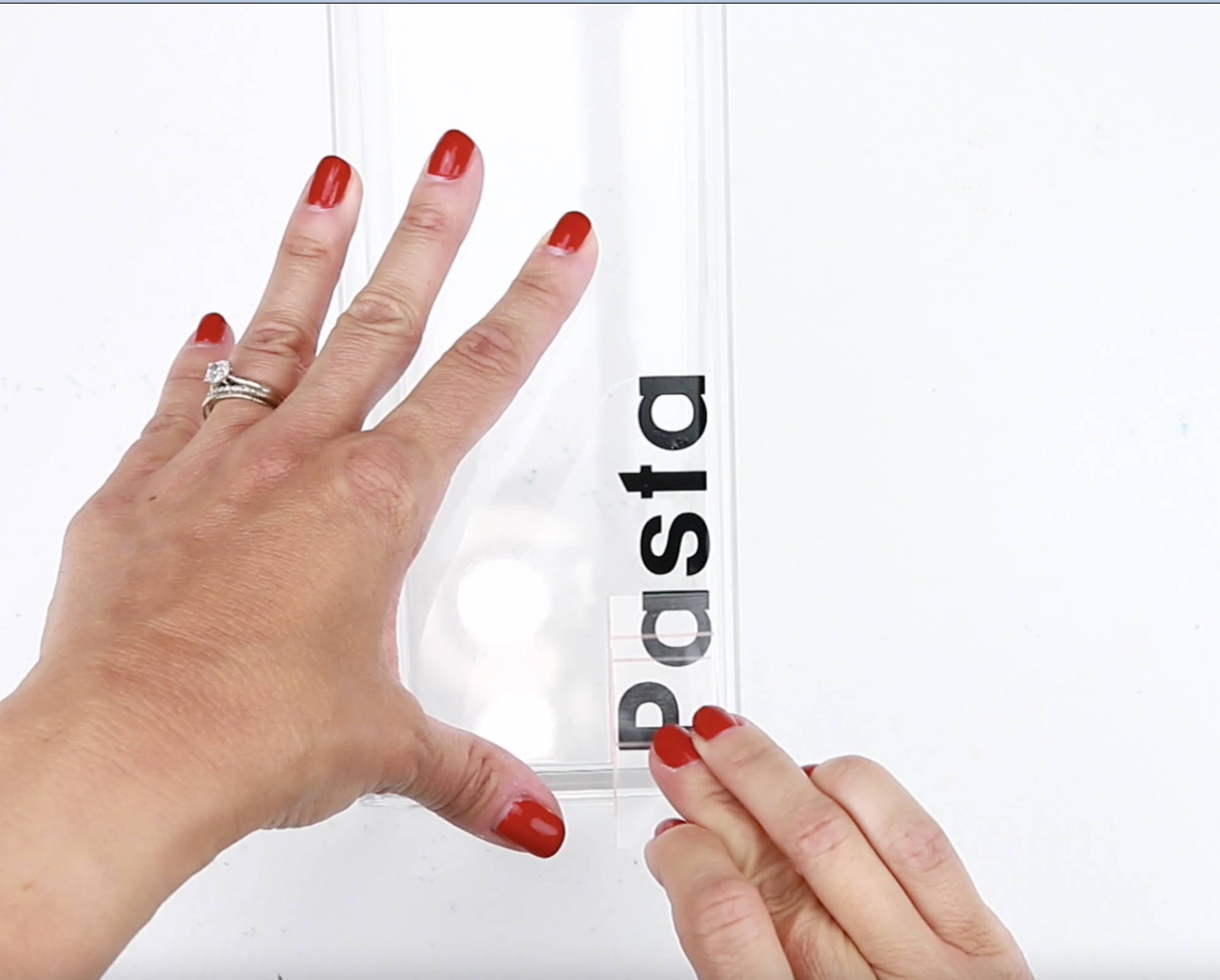 Step 9: Place the design on your canister and go over it with a squeegee. Then, slowly remove the transfer tape.
Step 10: Repeat the above steps to add the remaining words to your canisters.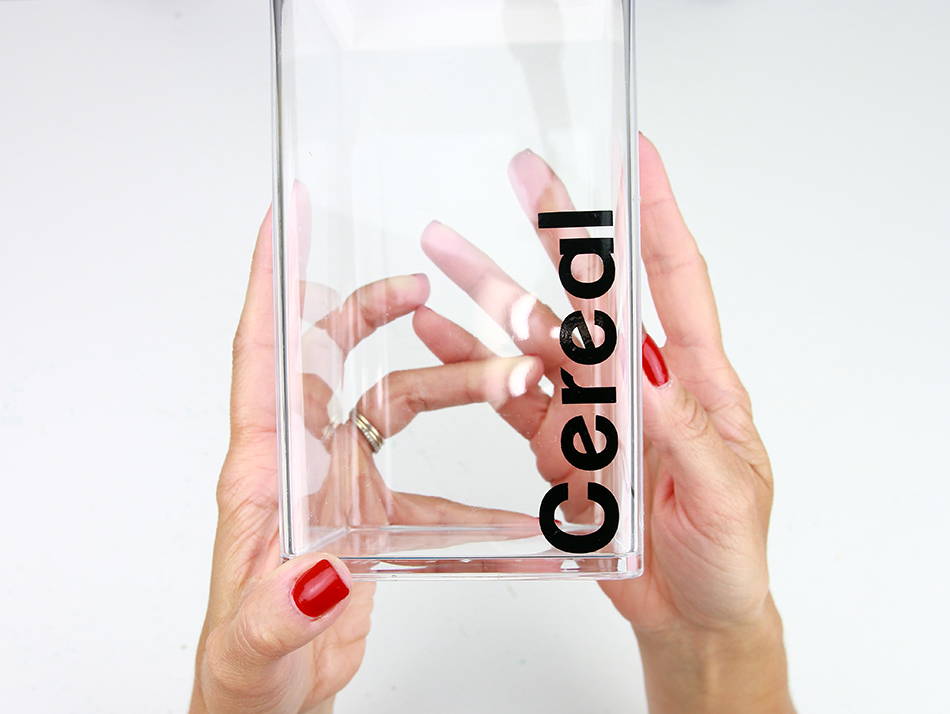 This is such a satisfying project. It takes ugly cardboard boxes and gives them a nice sleek new home. Since this project is 100% customizable you can choose your vinyl color and font type to make your canisters match your décor and style. Who said getting organized had to boring? Have fun!
---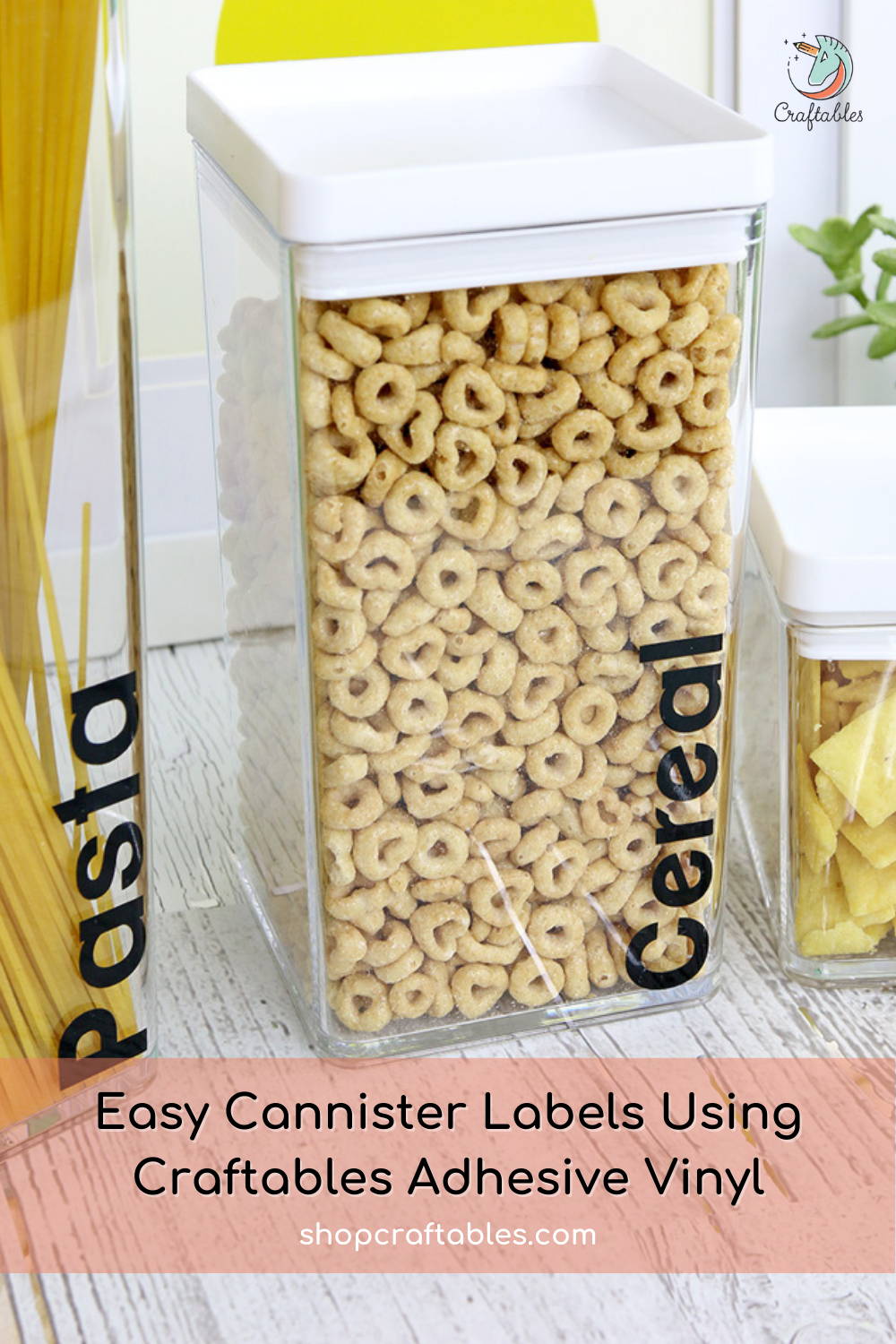 About the Author
Meghan Quinones
Meghan lives in Chicago with her husband and 4 year old twins. She is obsessed with making and creating the look for less. Pretty much every decor piece in her home is something she either made or upcycled. She started her blog to inspire everyone who visits her online creative space to create in their own lives.