Why have plain leggings when you can have a pair that reflects! These star bright leggings with reflective heat transfer vinyl are perfect for both day and night. By just looking at them all you see are silver stars, but in the dark the real magic happens. Once light hits the stars they reflect! If you love taking walks at night, but want to be seen, these trendy star leggings are for you. Get the full tutorial below to how to a pair for yourself.
Here are the supplies you will need:
Black Leggings

Cricut Cutting Machine (or Silhouette)

Cutting Mat
Step 1: Before you get started, be sure to wash your leggings first.
Step 2: Open up the Cricut cut file. Resize them if you prefer larger or smaller star designs. Press "Make it".
Step 3:  Select "Heat Transfer Glitter, Less" for Cricut Machines and "Heat Transfer Glitter" for a Silhouette.
Step 4: Place the reflective heat transfer vinyl on the cutting mat with the liner side facing down. Then, add it to your Cricut (or Silhouette) machine to cut. Repeat this step with the remaining stars.
Step 5: Trim down the vinyl and weed the negative.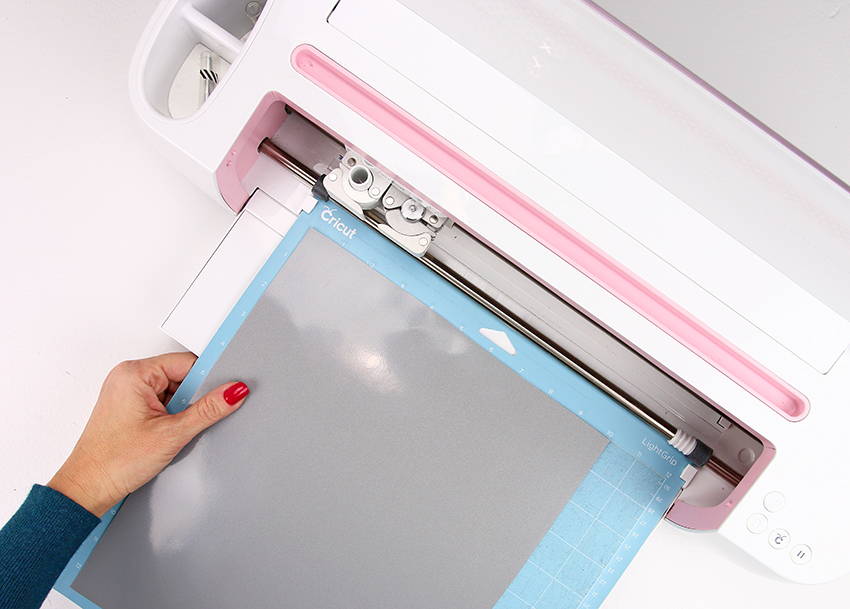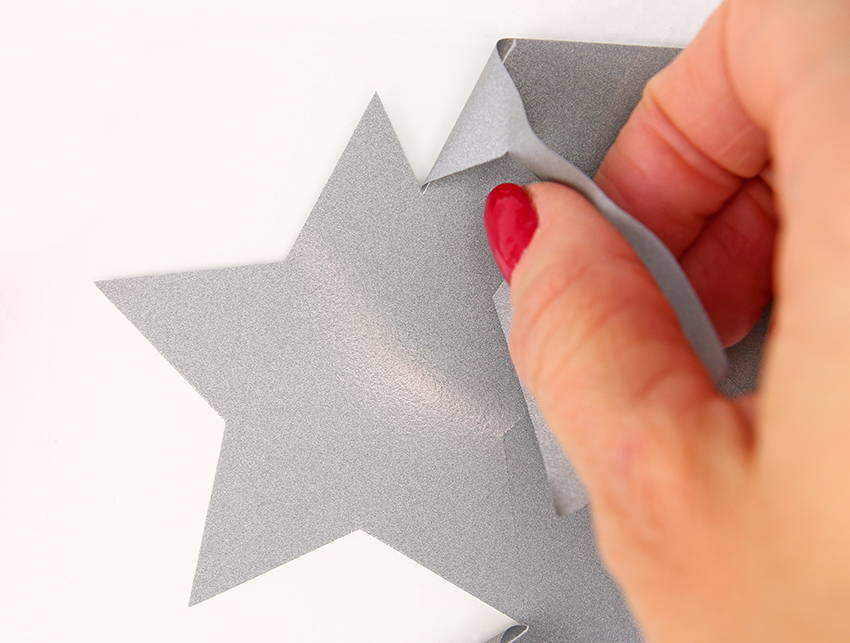 Step 6: To add the Reflective Heat Transfer Vinyl to your leggings, heat up your EasyPress (or iron) to 300 degrees. Place it on the leggings and hold for 5 seconds. Add the star design and heat it for 10 seconds. Then, place the Teflon sheet on top and heat for another 15 seconds.
Step 7: Let the liner cool for a minute or two and peel it off.
Step 8: Continue adding stars to your pants until you have your desired amount. Get creative like I did and add star to the sides of your pants so they can be seen in the front and from the side.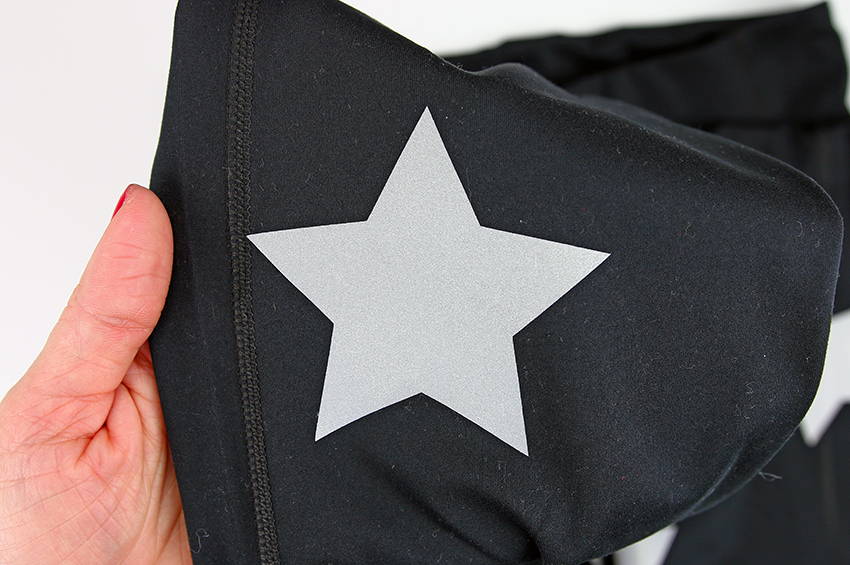 This project can be customized to whatever color legging you want and whatever design and vinyl color you fancy if silver stars aren't your thing! Have fun with it!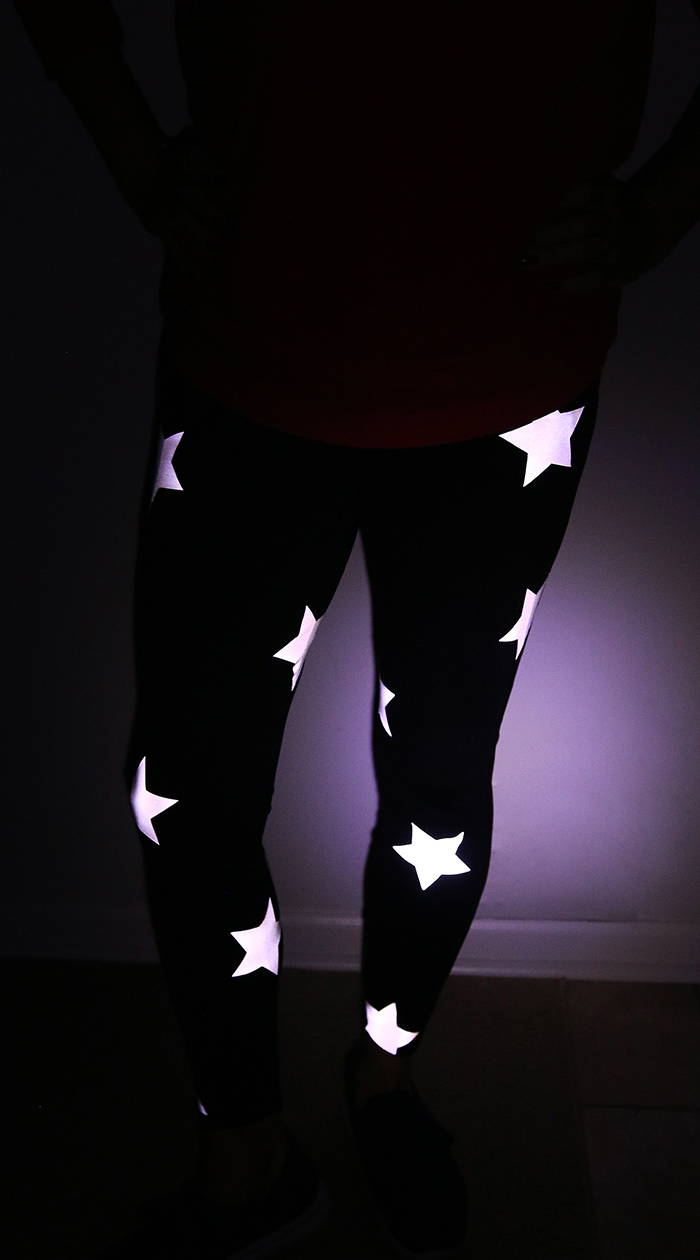 About the Author
Meghan Quinones
Meghan lives in Chicago with her husband and 4 year old twins. She is obsessed with making and creating the look for less. Pretty much every decor piece in her home is something she either made or upcycled. She started her blog to inspire everyone who visits her online creative space to create in their own lives.