If you live in an area that gets cold during the winter months, you know you can never have too many gloves, scarves, and hats. It's all about the layers to stay warm! My son seems to be growing like a weed lately and needed a new winter hat since the one from last year is somehow too small. Instead of just getting him a plain beanie, I thought it would be super fun to customize it with 3D Camo Heat Transfer Vinyl!
The 3D camo vinyl is so cool. You can see the dimension when you look at it from different angles. It really does have a 3D effect to it! The best part about making a slogan beanie is you can choose whatever slogan you want to make a statement. Since we could all use a reminder to "Smile" more, I went with that on my son's beanie. Plus, he's a smiley kid so it just made sense!
Check out the video below to see the 3D Camo Heat Transfer Vinyl in action and how you can make your own slogan beanie.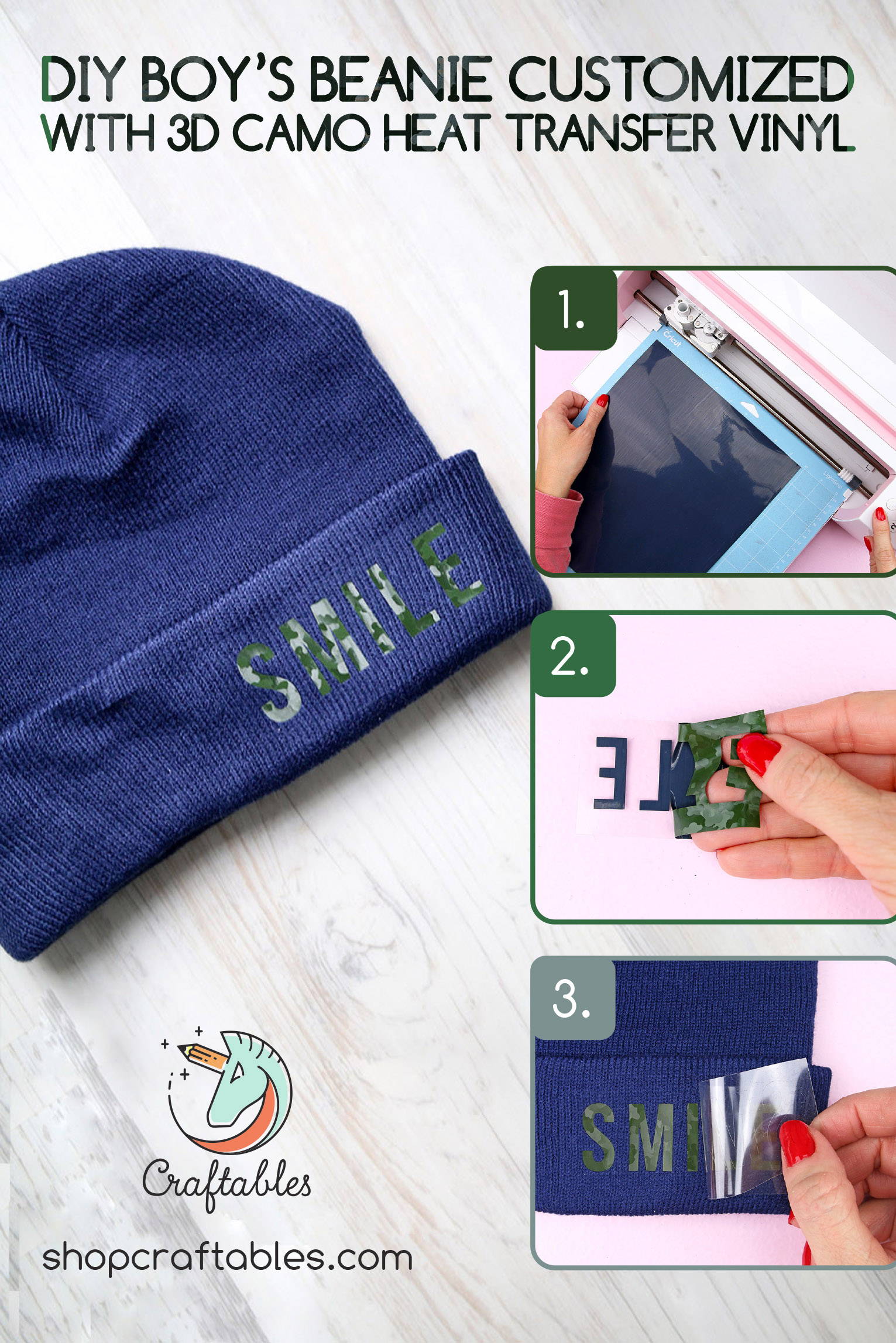 Here are the supplies you will need:
Cotton Beanie/Hat

Cricut Cutting Machine (or Silhouette)

Cricut EasyPress and Mat (or Iron and Ironing Board)

Scissors
Step 1: Open up the "Customized Boy's Slogan Beanie Using 3D Camo Heat Transfer Vinyl" cut file. The word in the cut file is sized to fit a toddler 5T hat. Resize it if you're using a larger or smaller hat. Press "Make it" and be sure to "mirror" your word. Select "Everyday Iron-On" for Cricut Maker, "Heat Transfer +" for other Cricut Machines, and "Heat Transfer, Smooth" for a Silhouette.
Step 2: Place the vinyl on the cutting mat with the patterned/liner side facing down.
Step 3: Add it to your Cricut (or Silhouette) machine to cut.
Step 4: Trim down the design and weed the negative.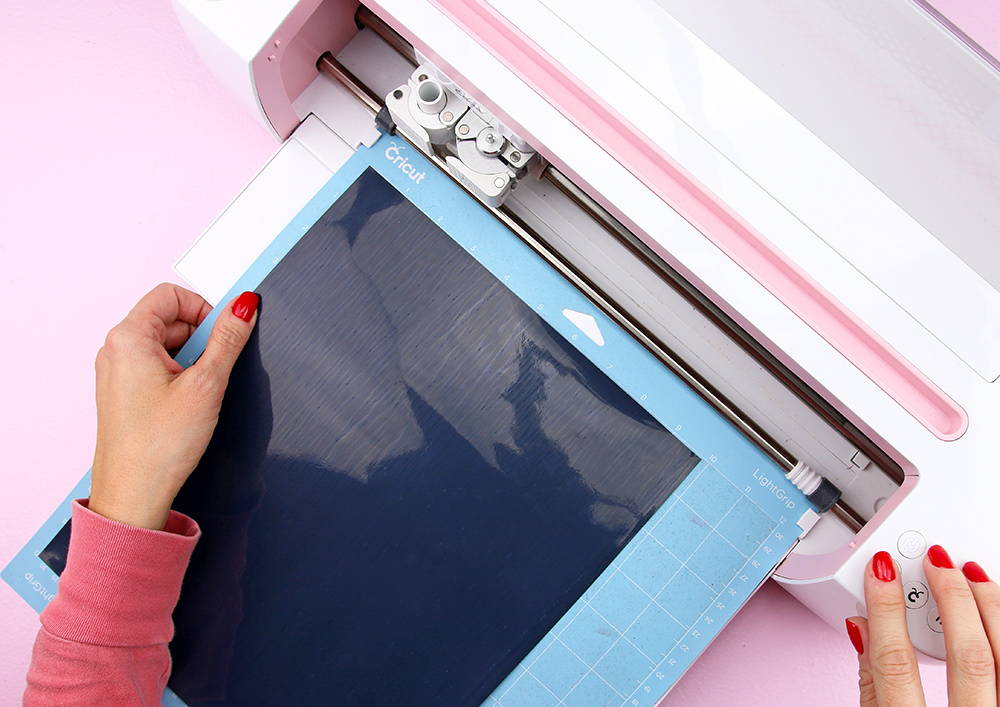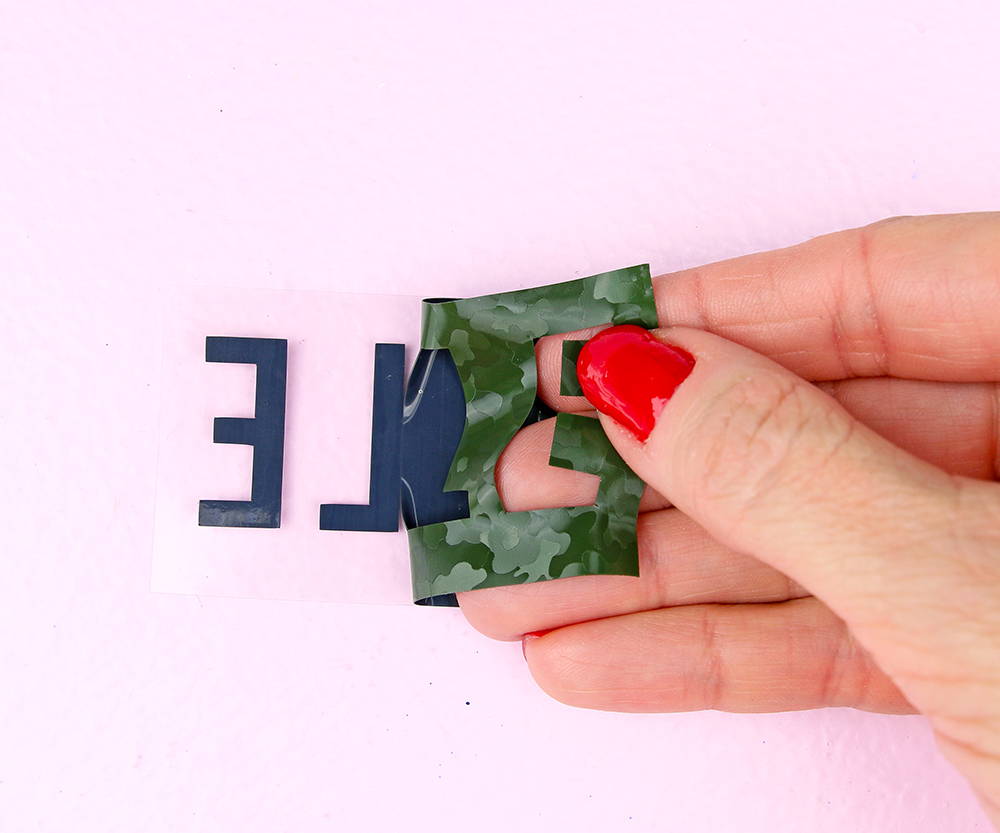 Step 5: To add the "Smile" design to your hat, heat up your EasyPress (or iron) to 300-315 degrees. Place it on the hat and hold for 5 seconds. Add the design and heat it for 10 seconds. Then, place the Teflon sheet on top and heat for another 15 seconds.
Step 6: Let the liner cool for a minute and peel it off.
Did you see the dimension on the camo vinyl? It's so cool, right? You can really get creative and add different slogans to different colored hats. I think my next project with this vinyl is a shirt for my daughter using the same cut file. I'm so excited to see the 3D details on a larger scale!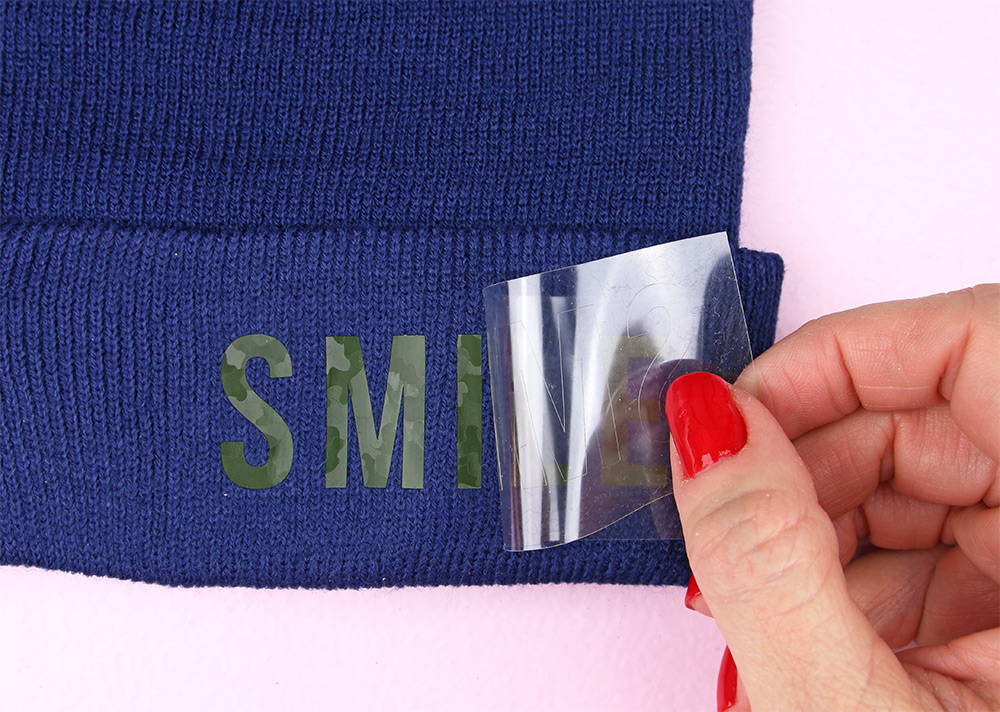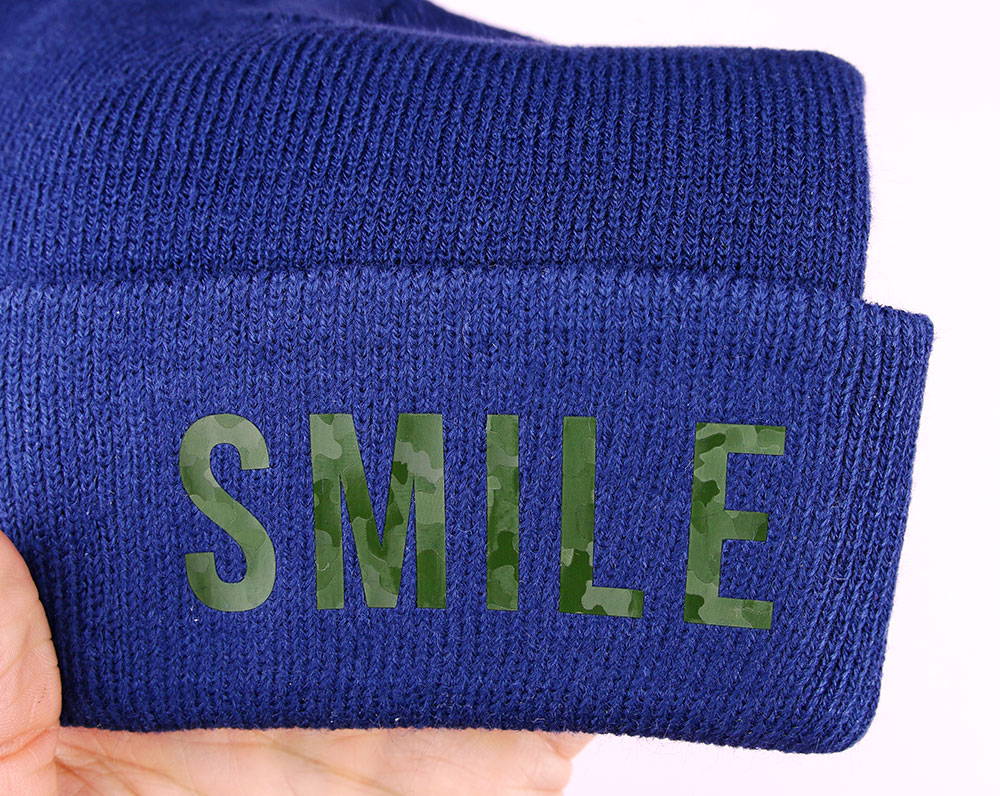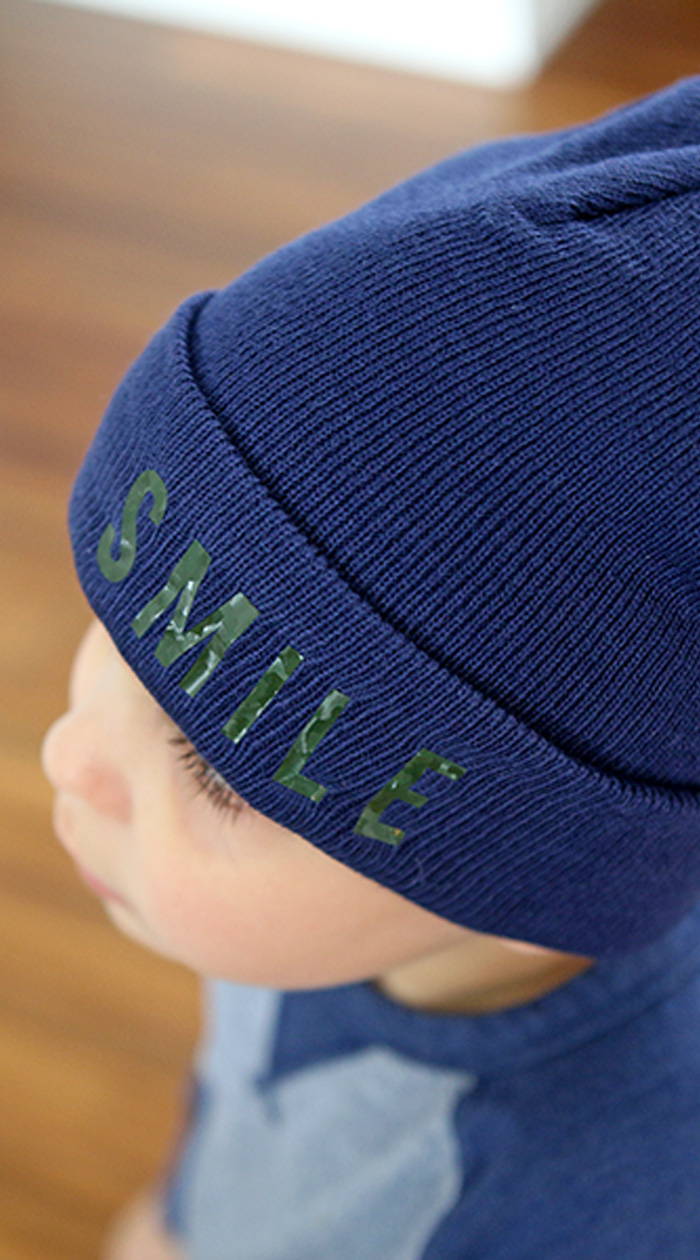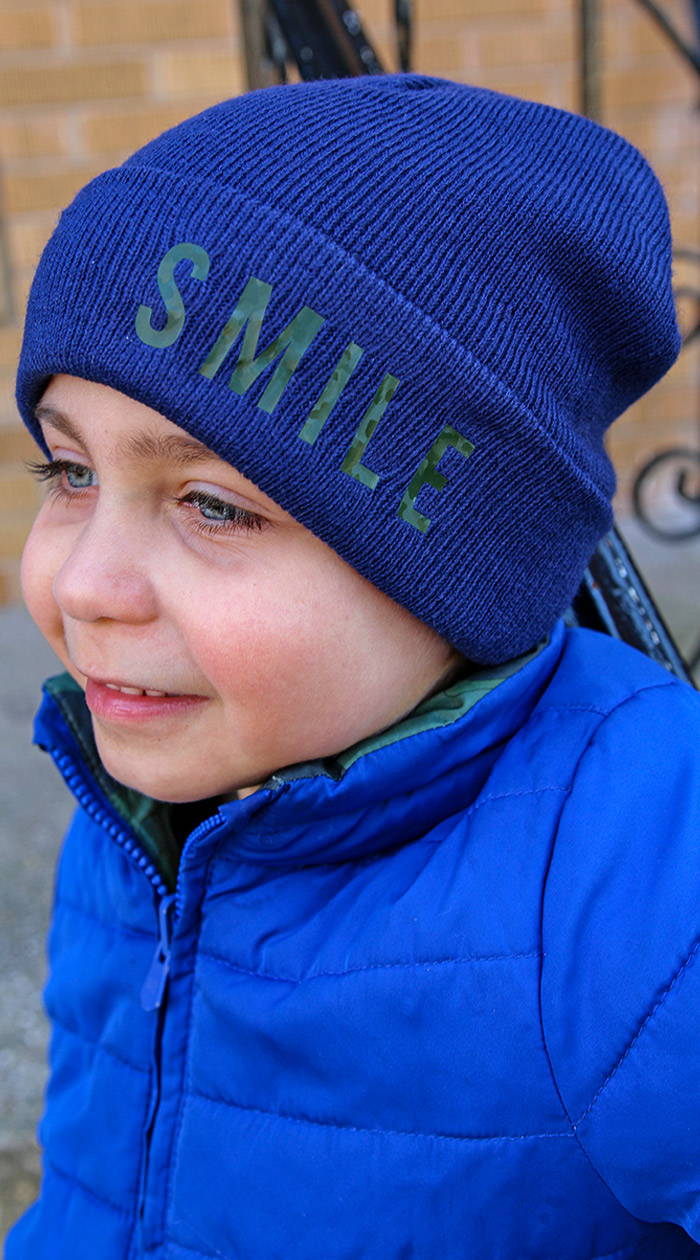 About the Author
Meghan Quinones
Meghan lives in Chicago with her husband and 4 year old twins. She is obsessed with making and creating the look for less. Pretty much every decor piece in her home is something she either made or upcycled. She started her blog to inspire everyone who visits her online creative space to create in their own lives.