DIY Christmas Cocktail Glasses and Paper Coasters Tutorial Using Adhesive Vinyl and Heat Transfer Vinyl

Celebrate the season by throwing a completely DIY cocktail party! In this 3 part tutorial I'm going to show you how to use your Cricut Maker to customize cocktail glasses and coasters. Don't worry, I'm also going to throw in a simple, yet delicious cocktail recipe to fill up those clinking glasses! Let's get started! First up, how to apply adhesive vinyl on a set of cocktail glasses.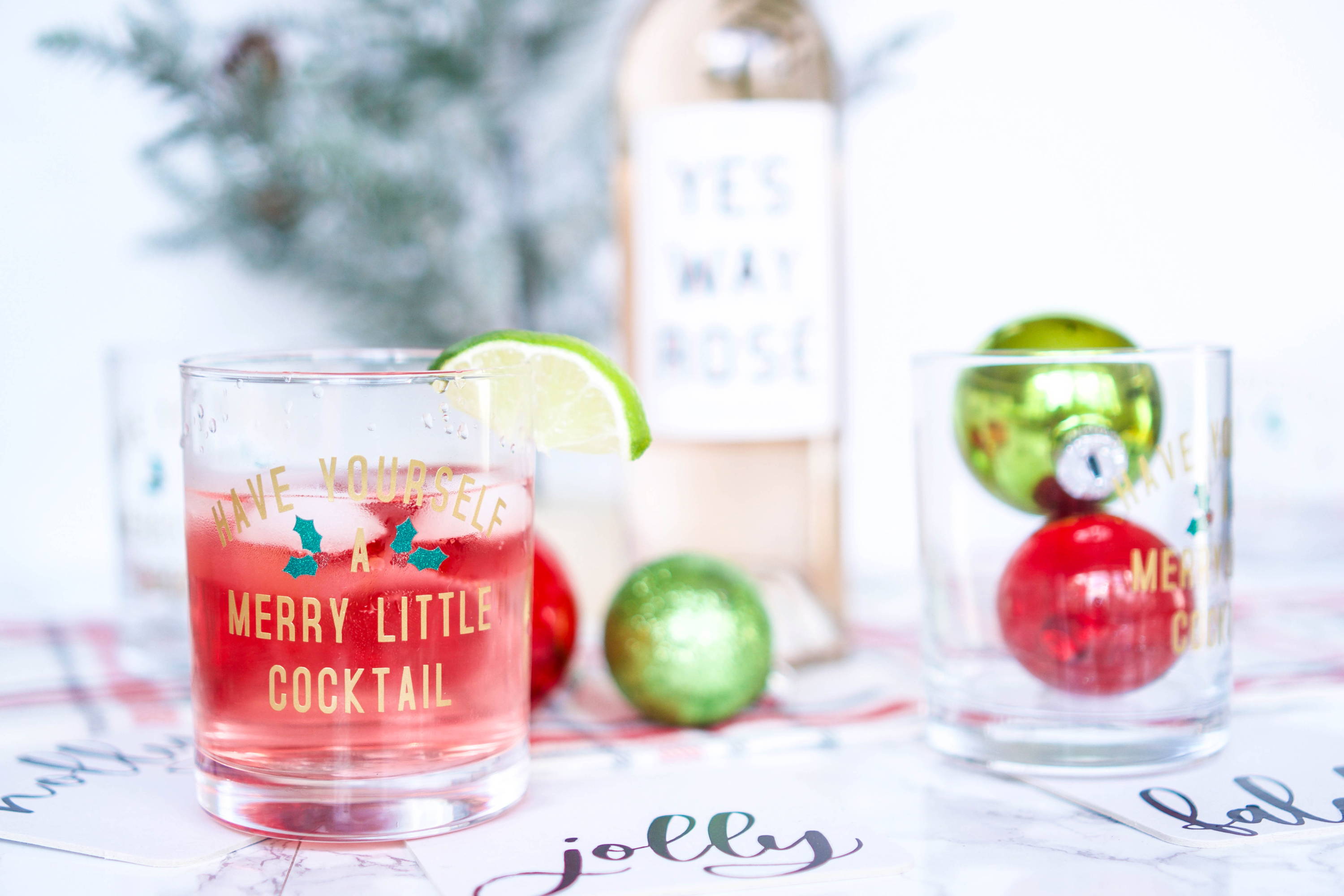 Estimated Time: 30 minutes





Skill Level: Beginner to Intermediate
Supplies Needed:
Step 1: To get started, place the gold adhesive vinyl on the cutting mat with the gold side facing up. Load the cutting mat into your machine and press start to begin cutting.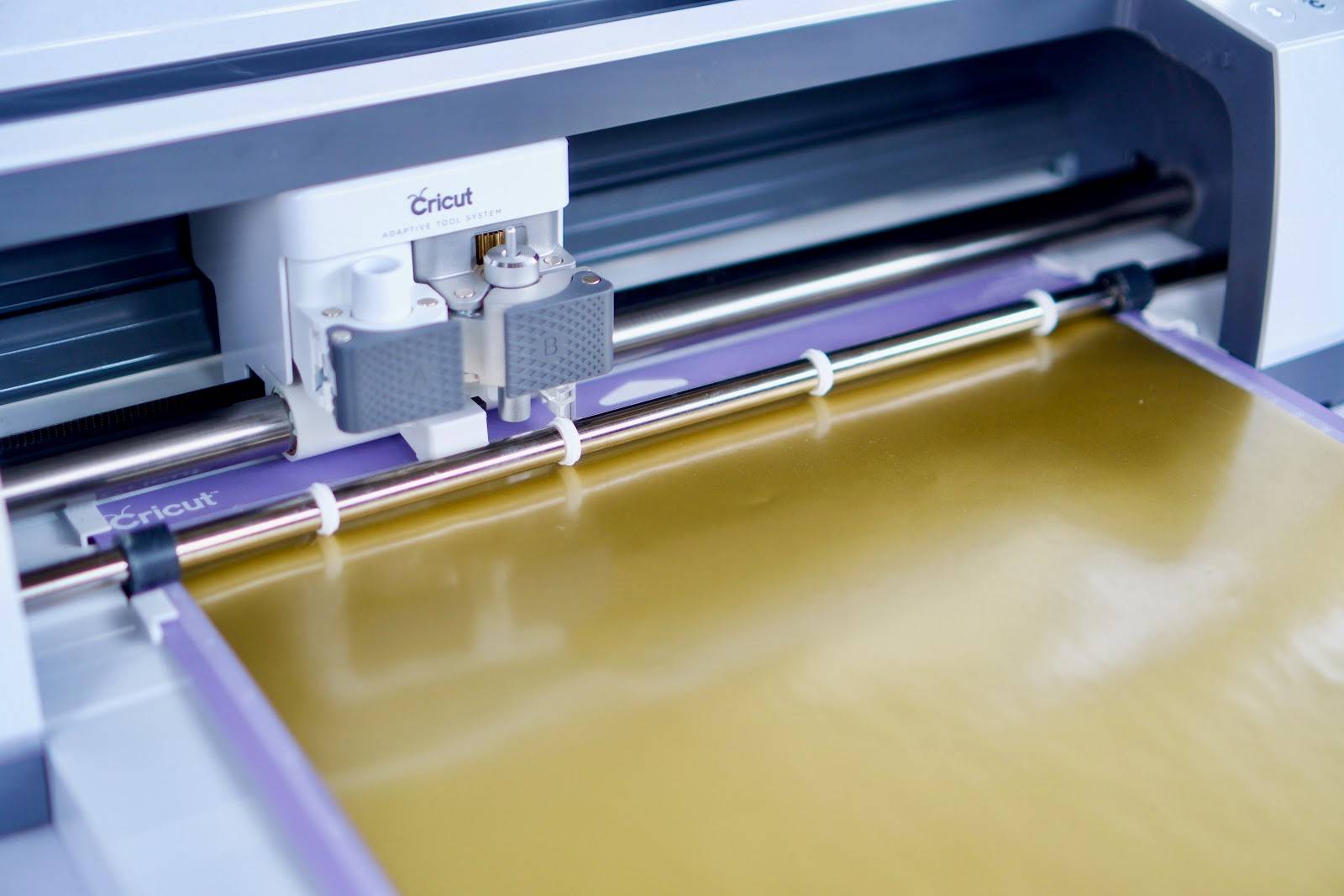 Step 2: After the cutting is complete, peel away the excess adhesive vinyl and use a weeding tool to remove the smaller pieces from inside the letters.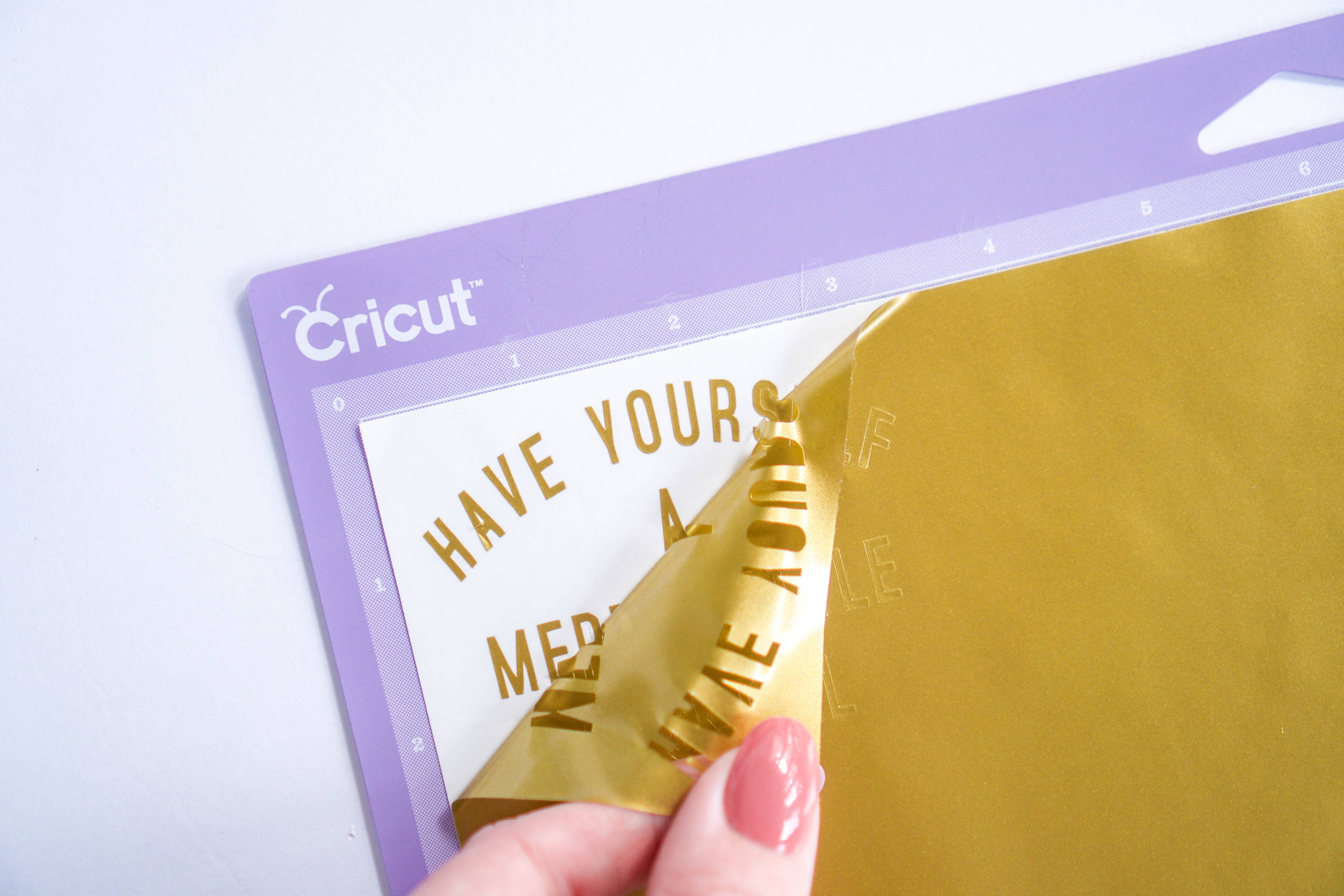 Step 3: Apply a piece of transfer tape over the adhesive vinyl design using a scraper tool.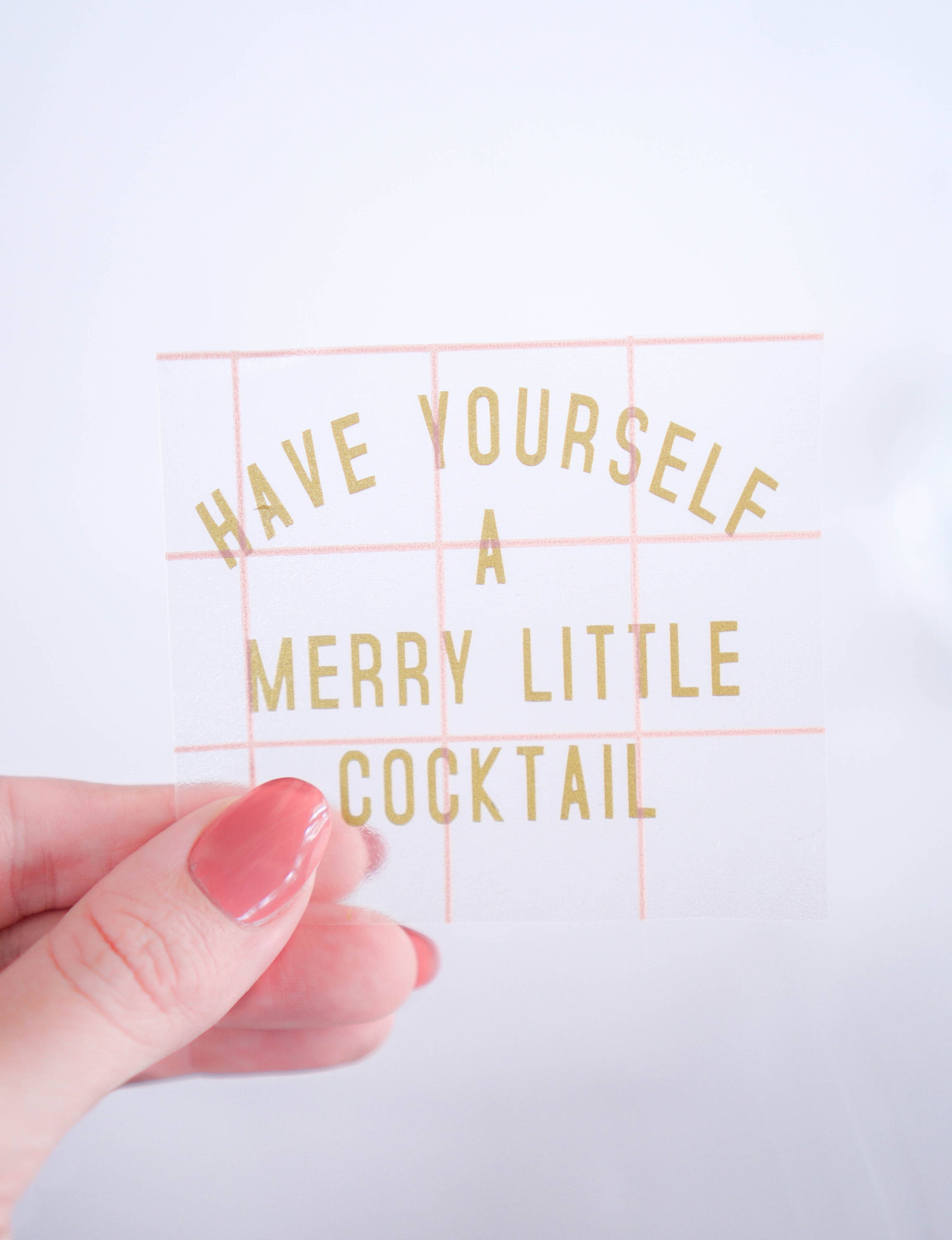 Step 4: Center the design on the cocktail glass and use the scraper tool again to burnish over the design, adhering it to the glass.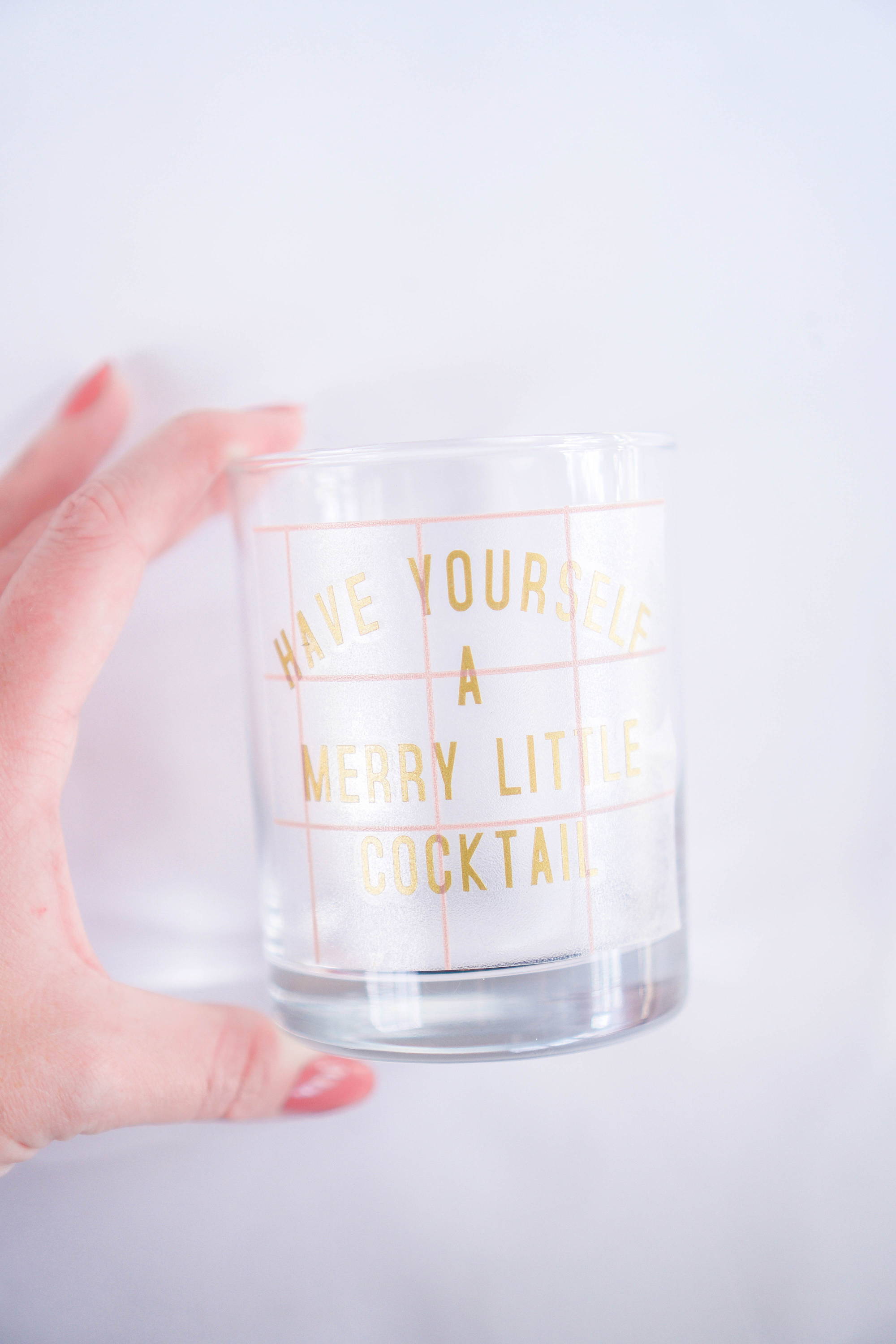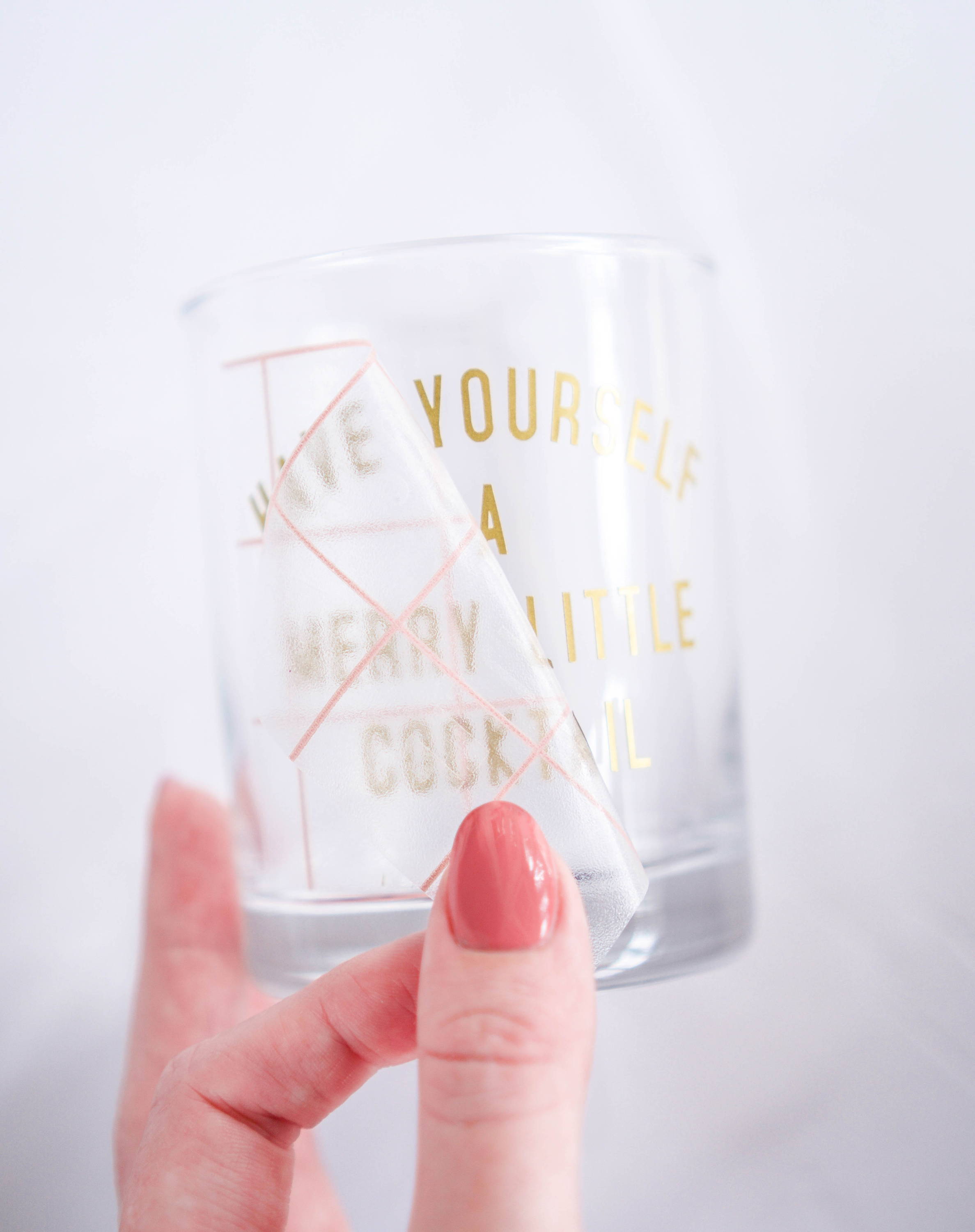 You could totally stop here, I love the simplicity of the gold wording but I wanted to make them a little more festive for the holidays so I added some tiny holly leaf details.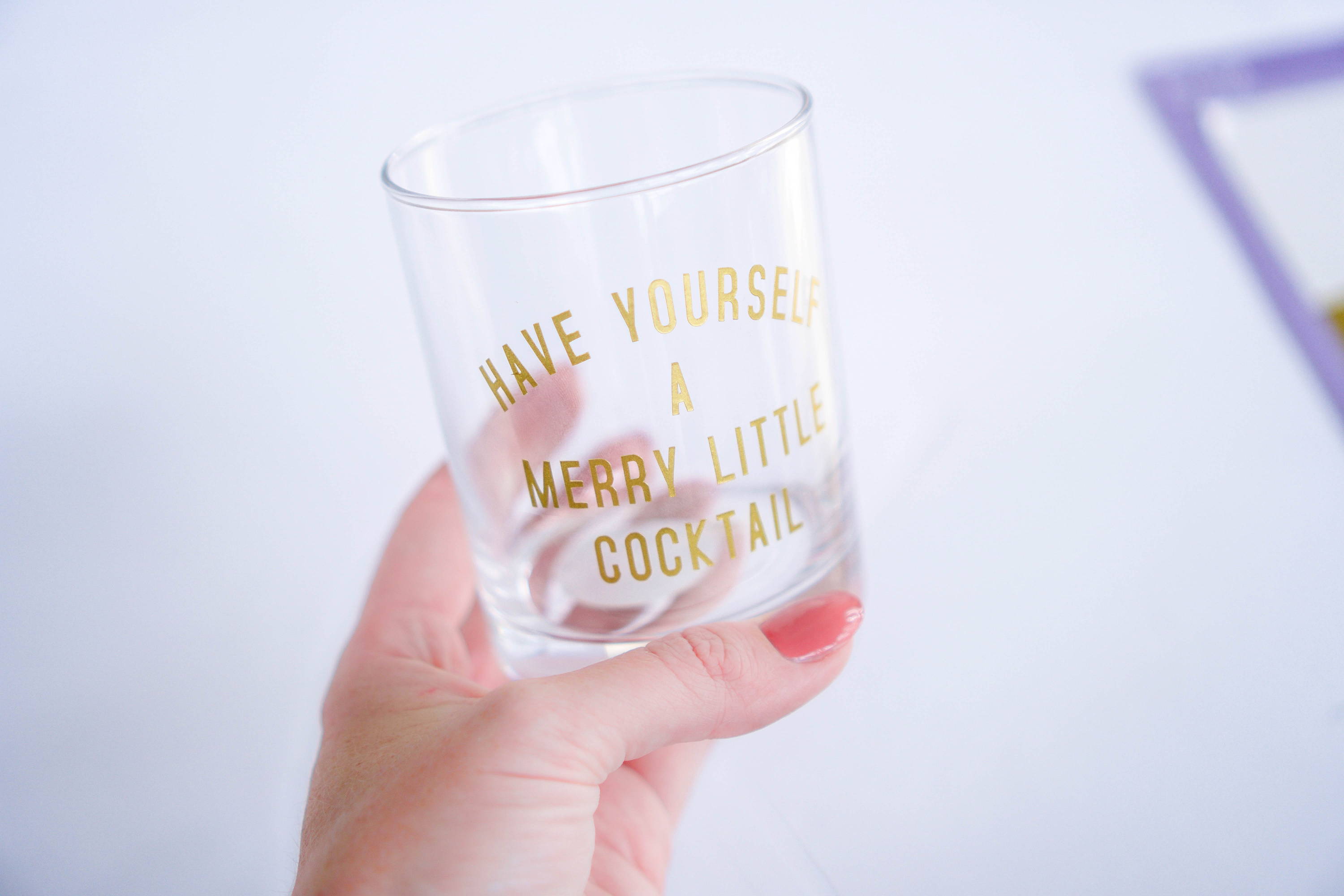 Step 6: Cut the holly leaves out of the green glitter adhesive vinyl and the berries out of the red glitter adhesive vinyl.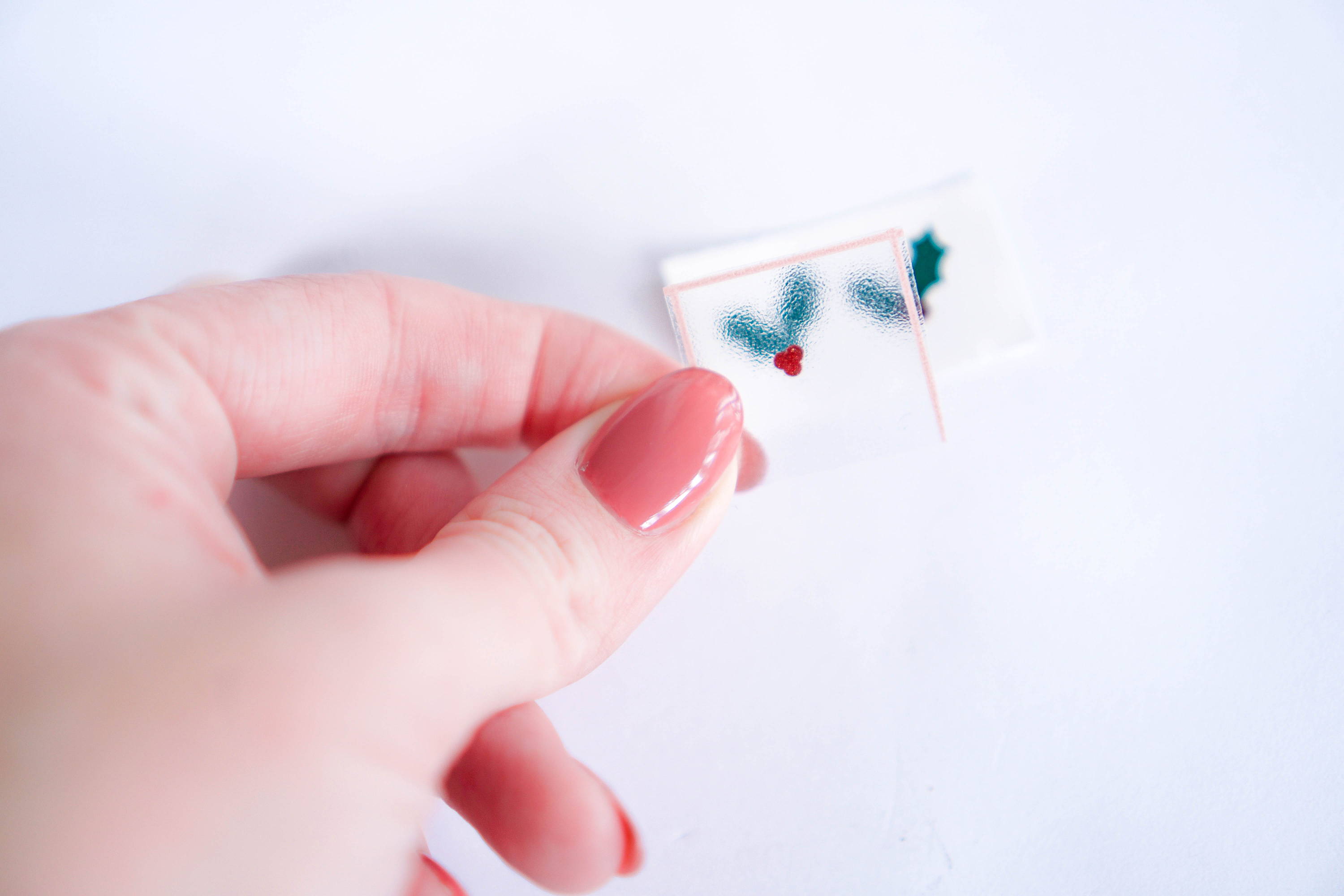 Step 7: Use a small piece of transfer tape to layer the berries on top of the holly leaves.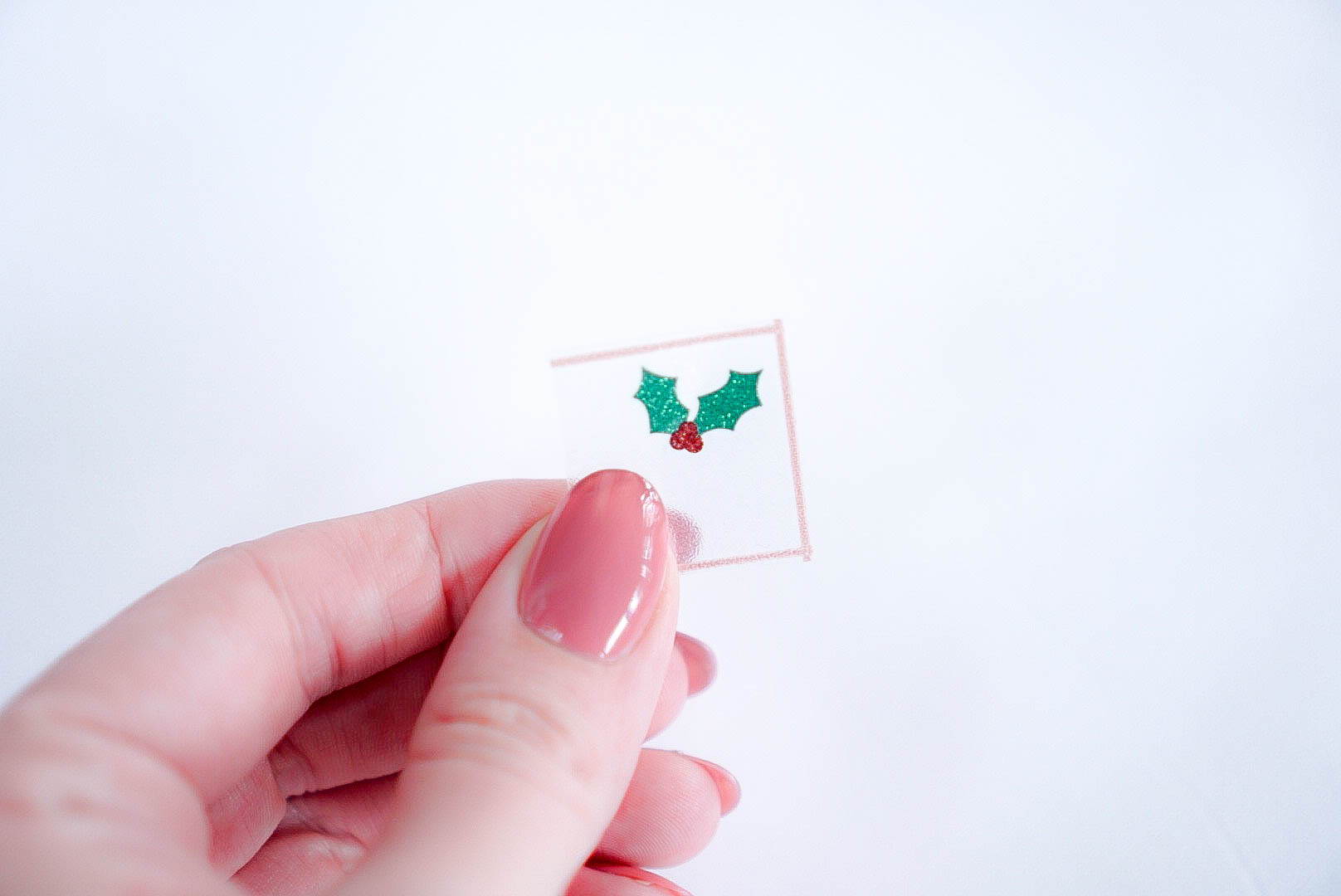 Step 8 Apply two layered holly leaf designs on either side of the A.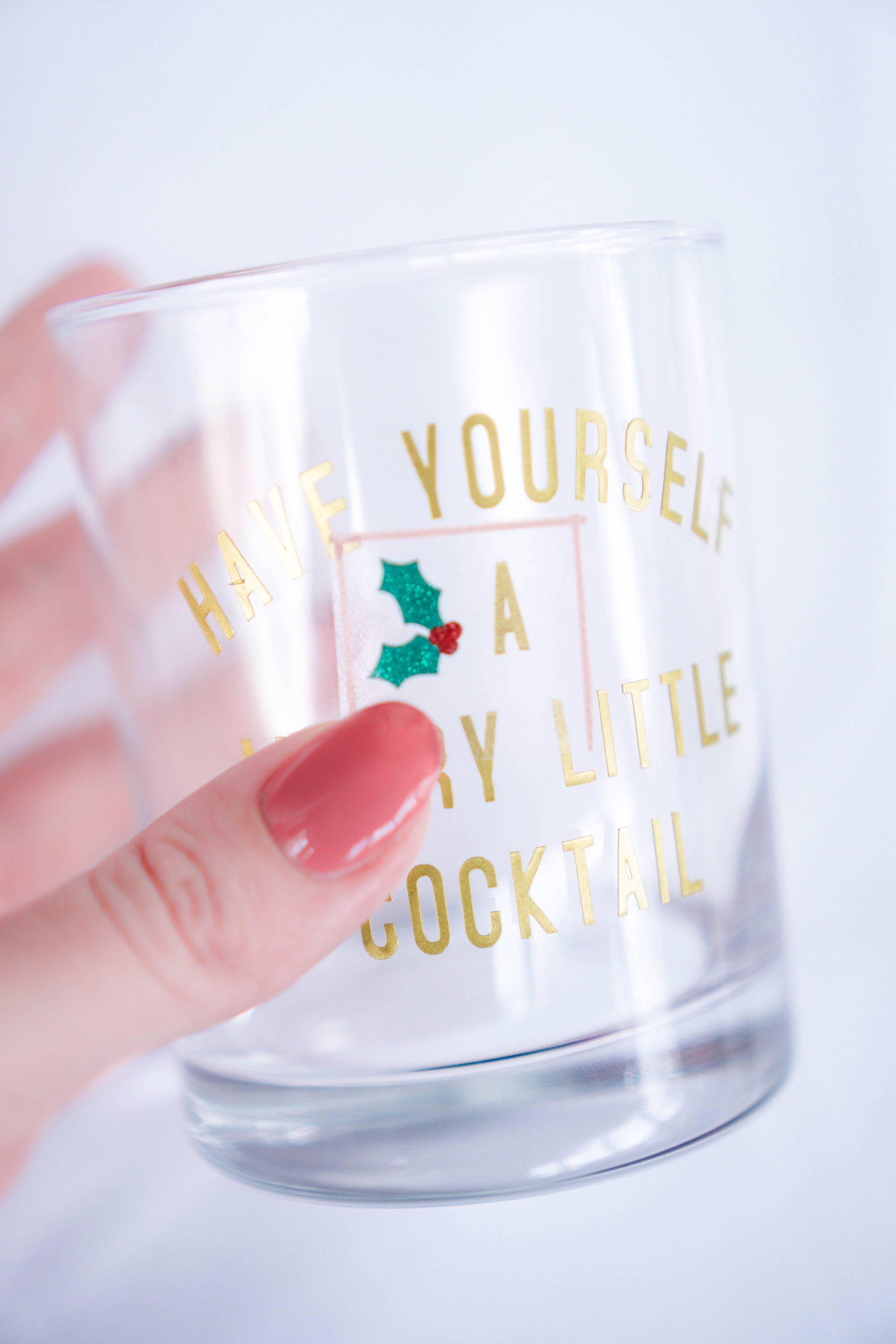 Step 9: Peel away the transfer tape and tadaa! Super cute, super festive cocktail glasses!
*Note: Because of the delicate lettering and details on these cups, we do not recommend placing ghem in the dishwasher. Be careful when washing over the decal, don't rub too hard with a sponge.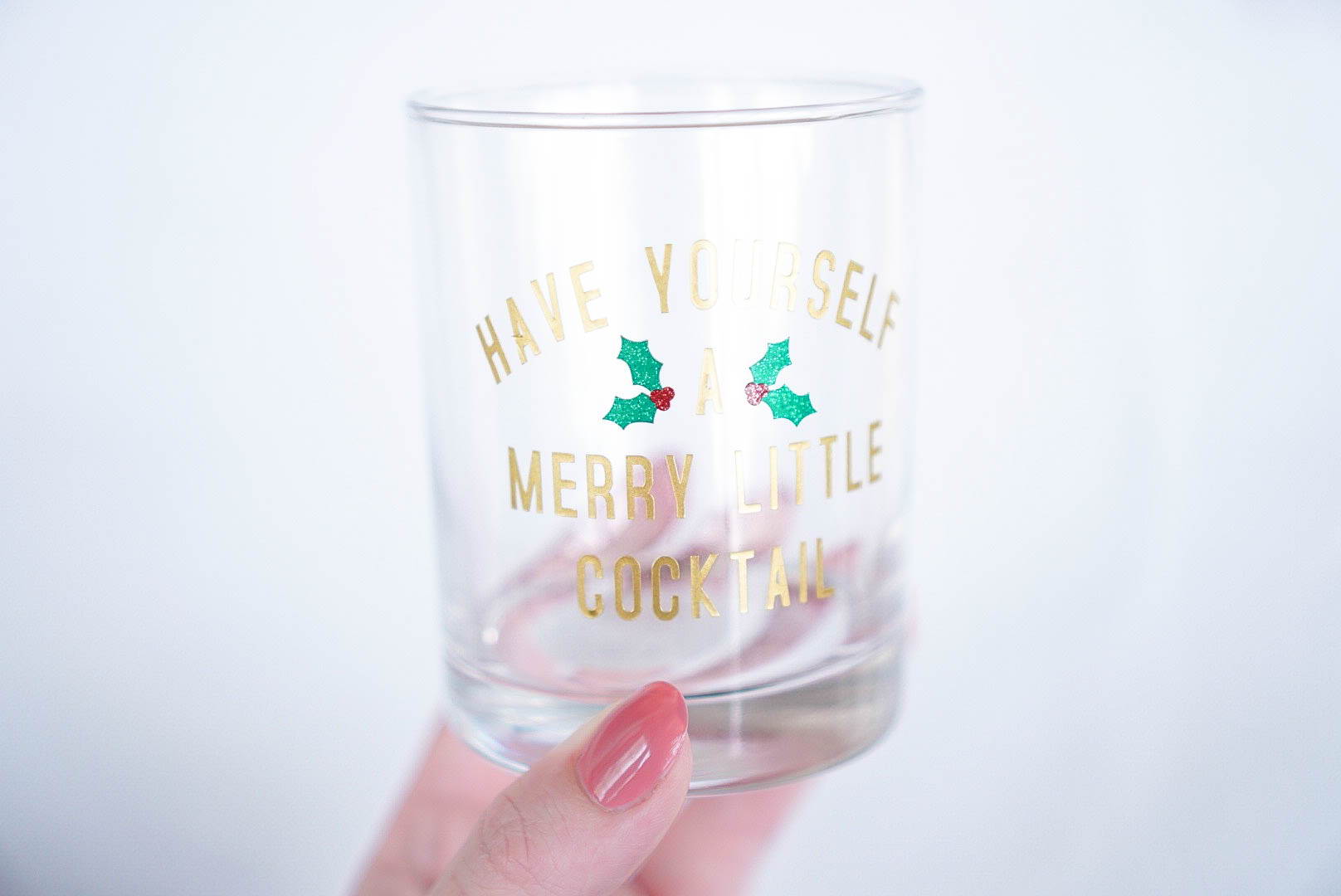 Now you can fill your new glasses up with ice and pour everyone a fun cocktail! Keep reading for the recipe.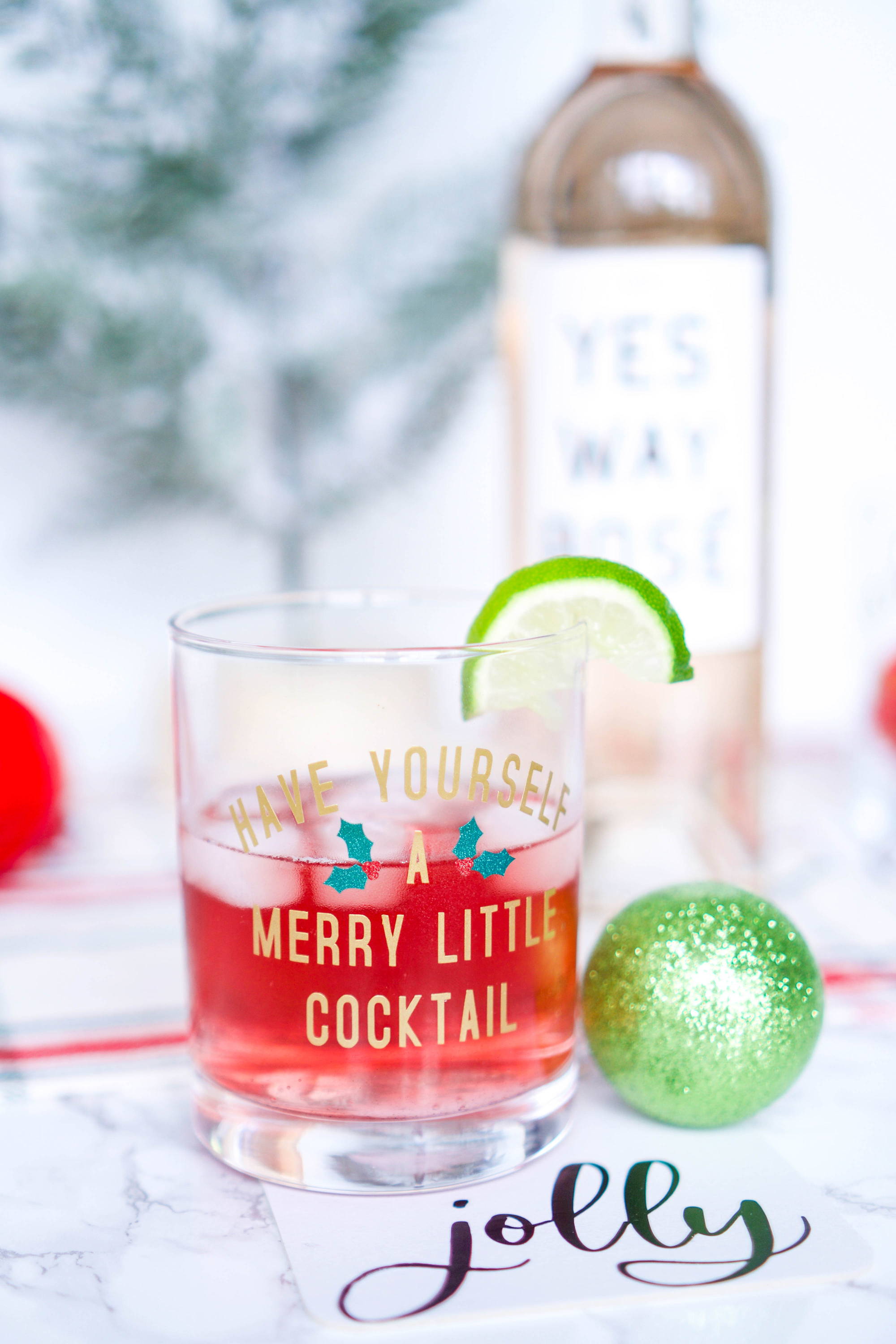 Holly Jolly Cocktails
Ingredients:
1 Bottle Of Rosé

1 2L Bottle Of Cherry 7-Up

Splash Of Cranberry Juice For Color

Cranberries Or Limes To Garnish
Directions: Fill a pitcher with ice and pour in the bottle of rosé and the bottle of cherry 7-up, add a couple of splashes of cranberry juice for color and pour into ice filled cocktail glasses. Garnish with cranberries or slices of lime.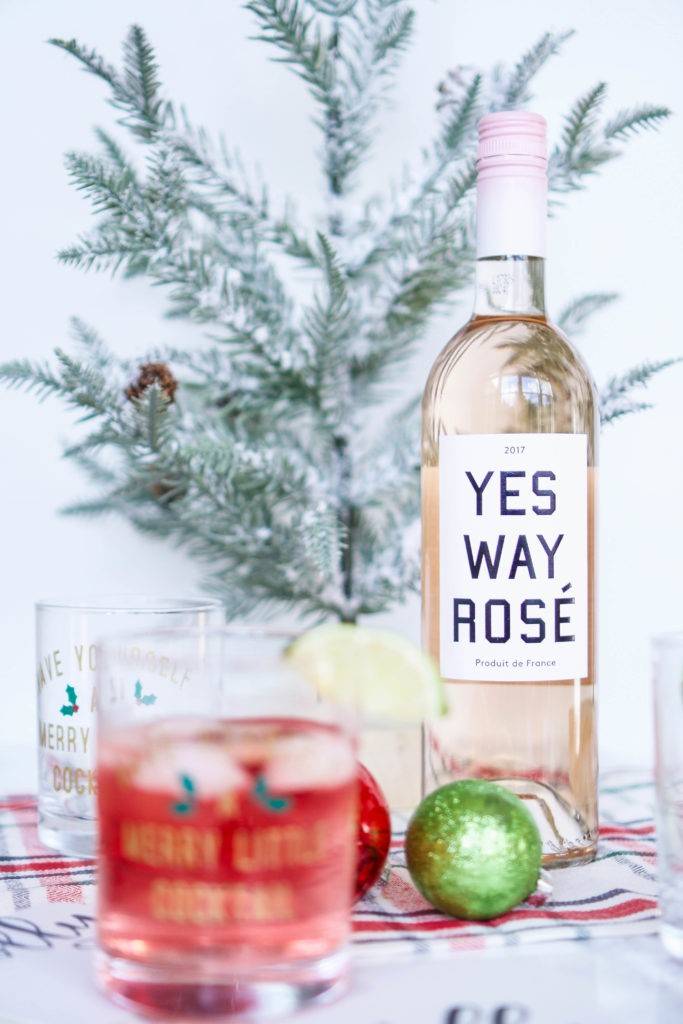 Easy Customized Coasters



Project Time: 10 mins





Skill Level: Beginner
Supplies:
Paper Coasters (I got a 100 pack from Amazon)

Iron or Heat Press
Step 1: Set up and scale the designs you're using. The coasters I got are 4 inches by 4 inches so I set my designs to be 4 inches in length. Place the heat transfer vinyl on the cutting mat shiny side down, load the mat into the machine and begin cutting.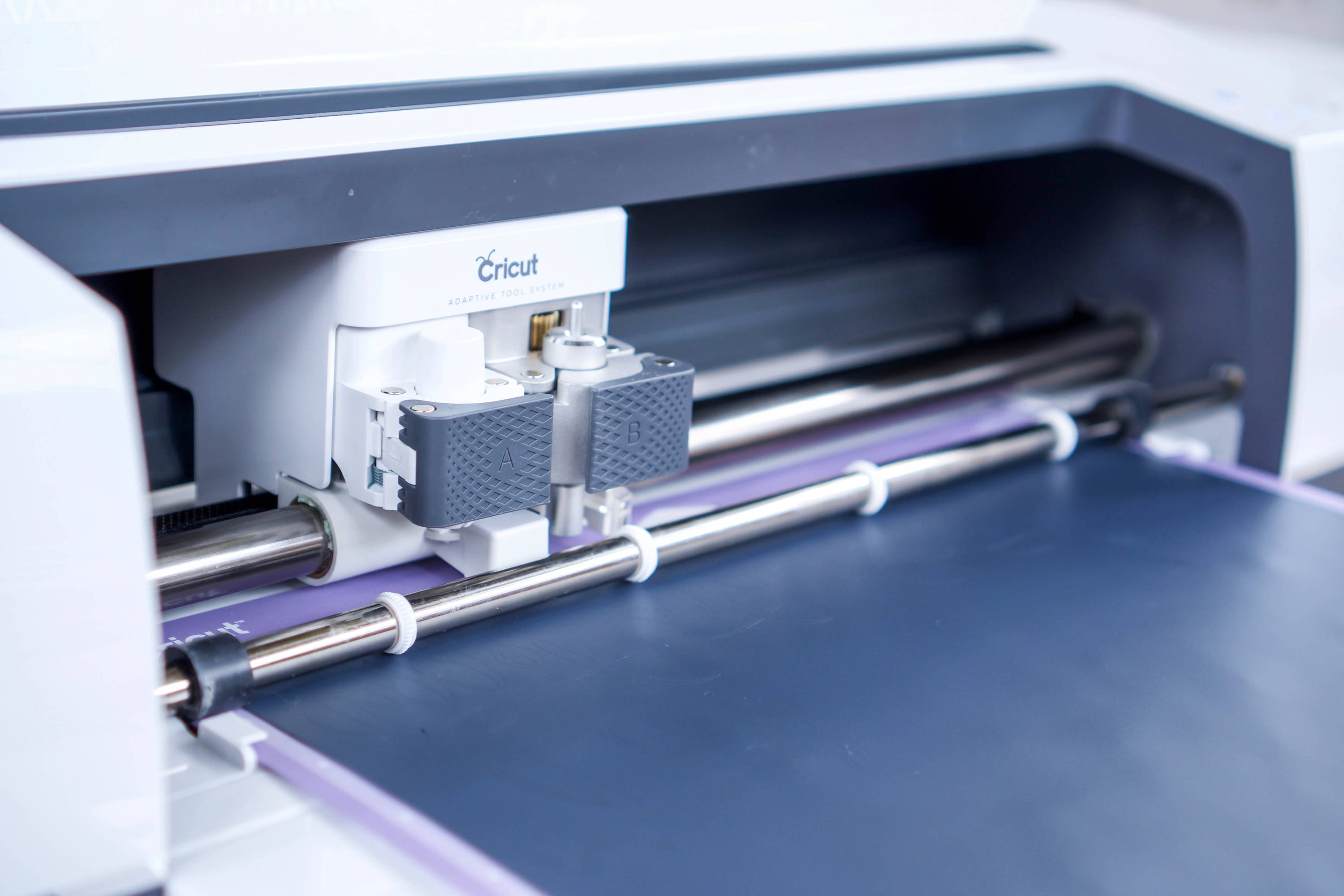 Step 2: Cut the designs away from the sheet of heat transfer vinyl, remove the excess vinyl from around them and then use the weeding tool to remove the smaller pieces.
Step 3: Place the weeded designs on the coasters. If you aren't crazy about paper coasters, check out our Will HTV Stick to That post to get ideas for other coaster material options.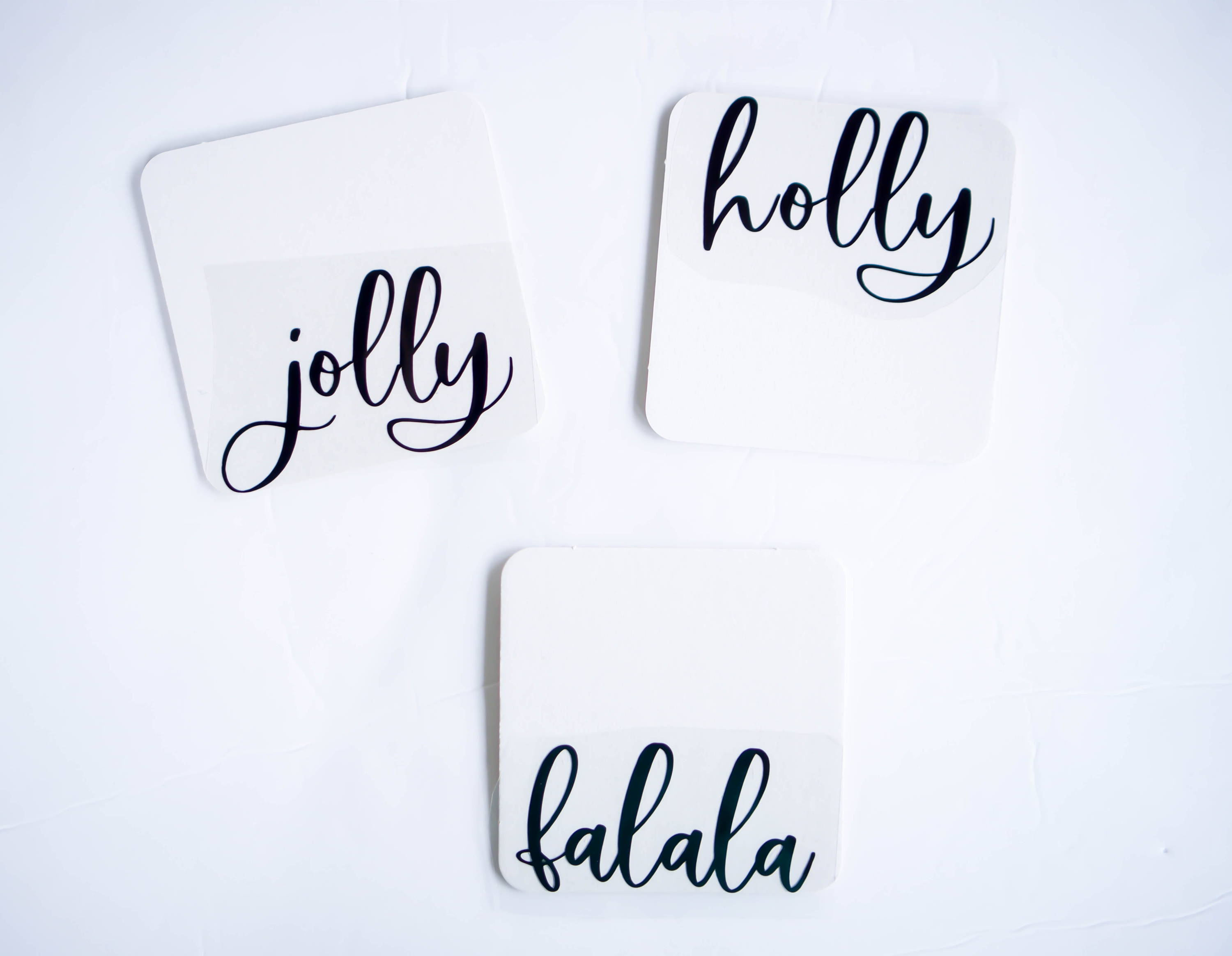 Step 4: Cover the designs with a teflon sheet and press for 15-20 seconds with an iron or heat press.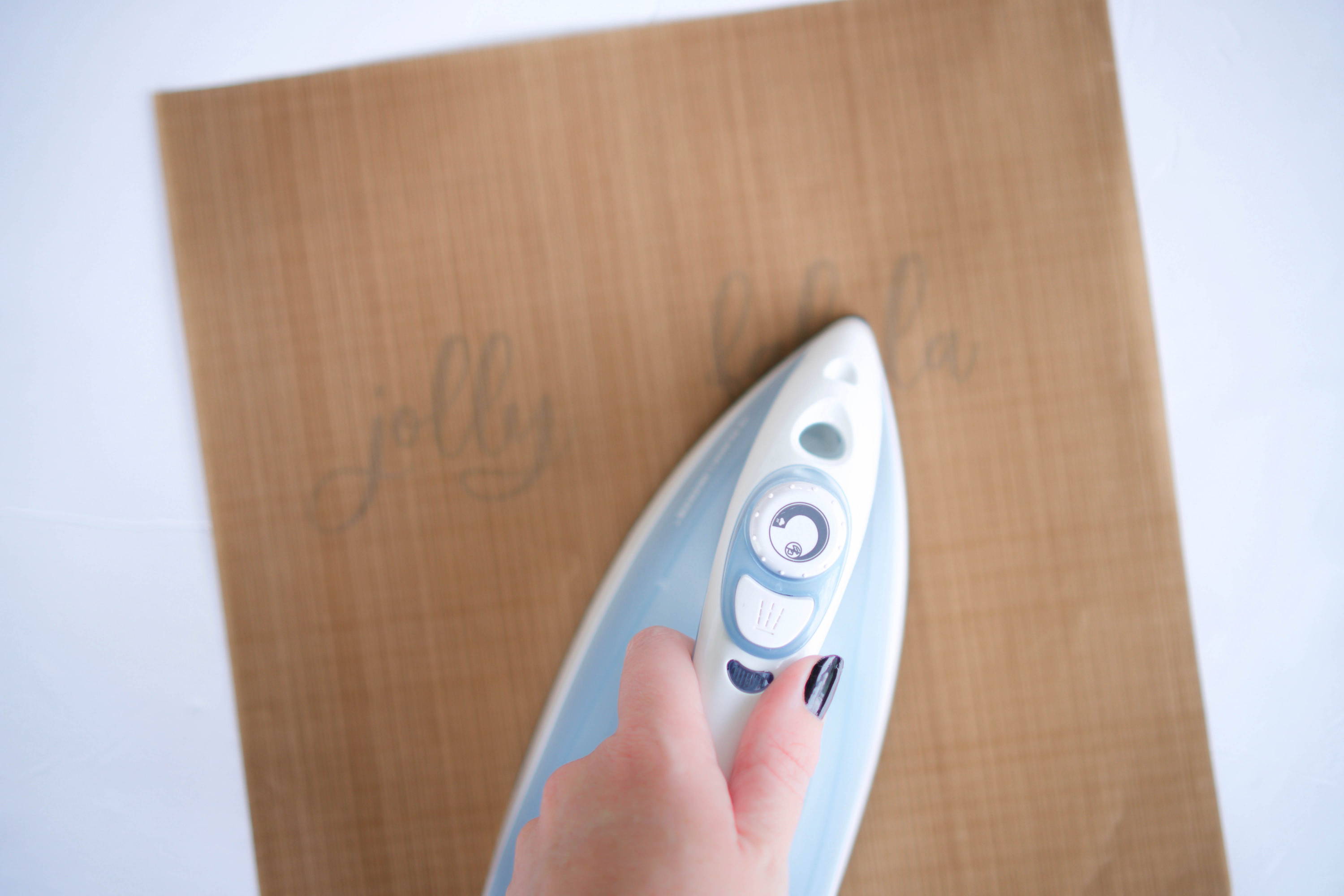 Step 5: Let everything cool before removing the clear transfer sheet.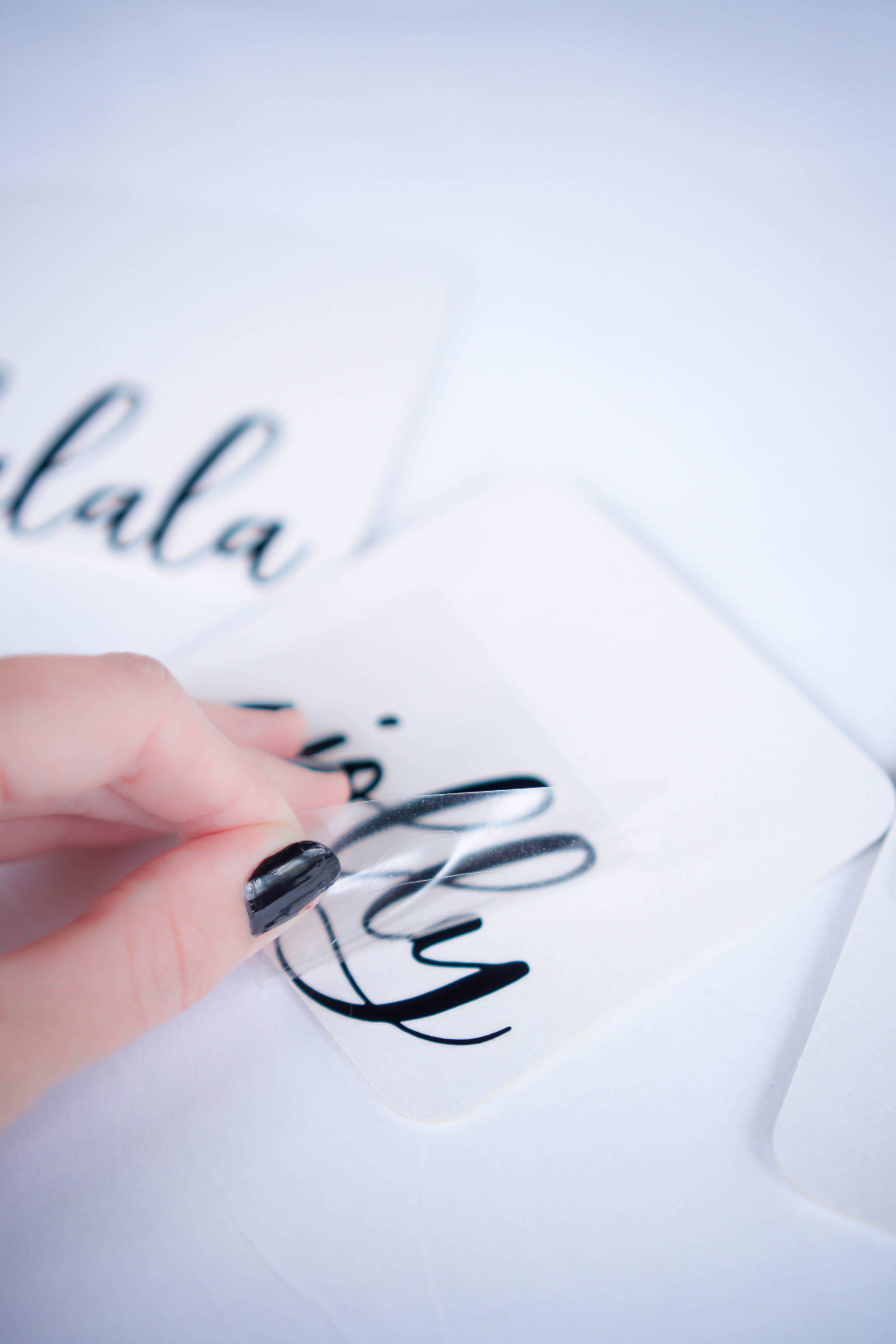 It's as simple as that! In less than ten minutes you can customize coasters for any occasion.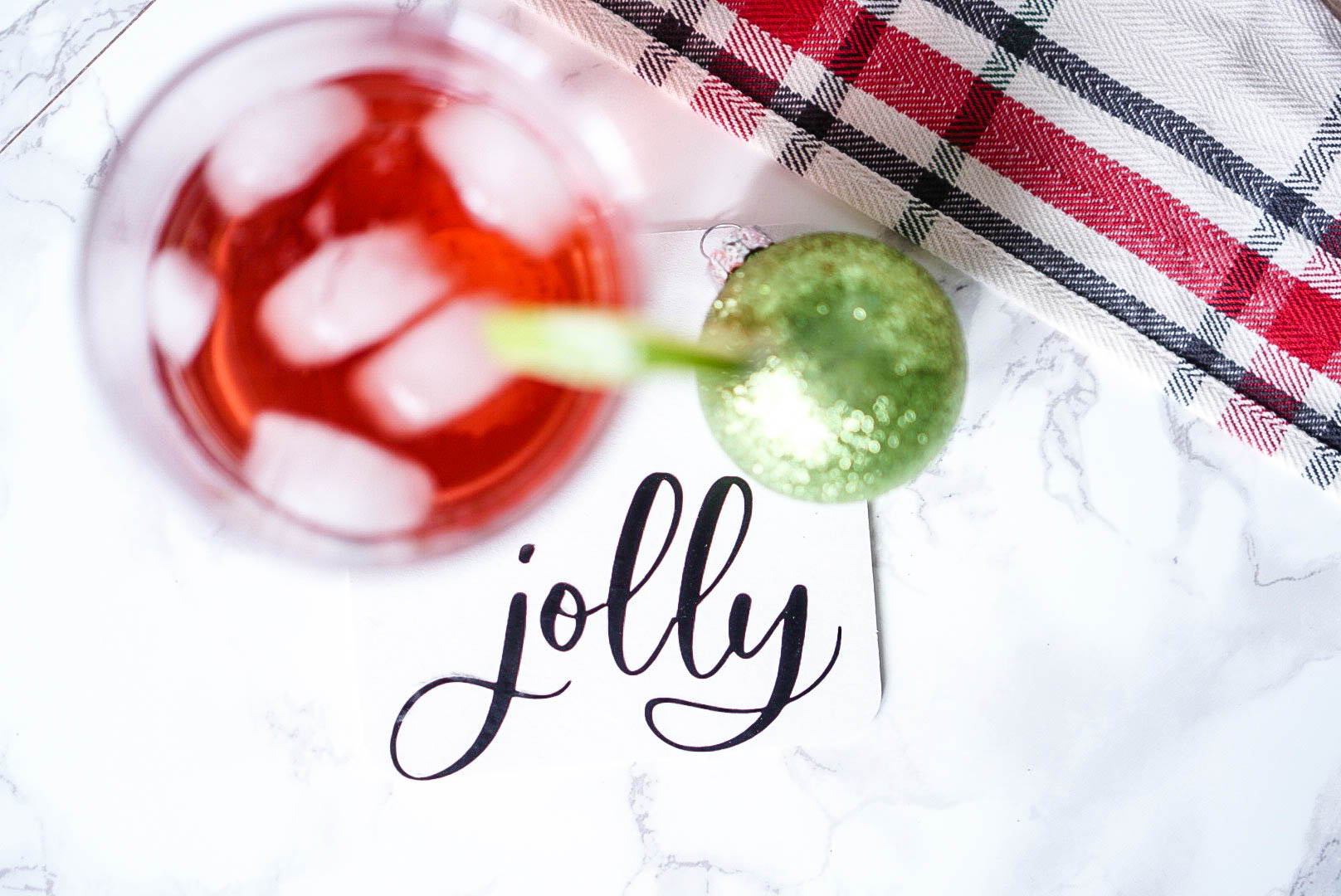 Now you're ready for a trendy, festive party! Don't worry, we're accepting invites :) We hope this post inspired you to add a little more fun to the season! Craftables vinyl is so versitile and easy to use! If you're rushing to pull together a last minute party, we've got you covered with fast shipping and tons of training tools to get you through your project!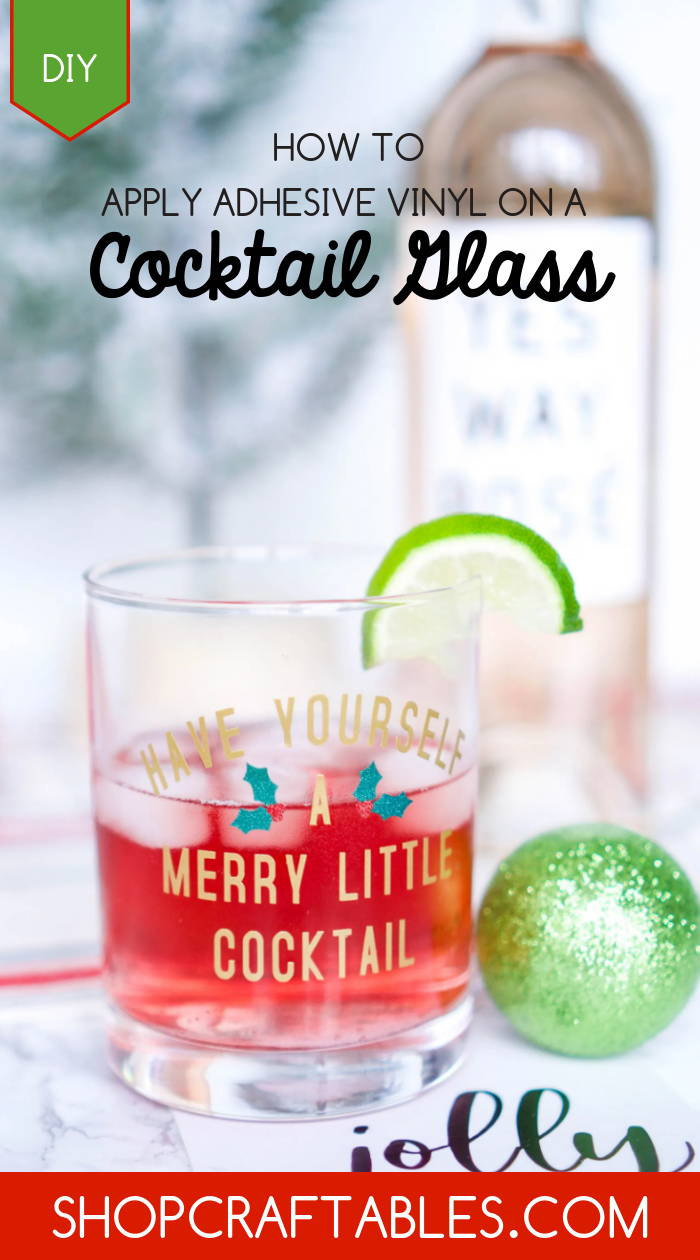 About the Author
Kayla
My name is Kayla and I'm a DIY loving mom of 3, living in North Carolina. I absolutely love creating! It doesn't matter if it's refinishing furniture or paper crafting, I love it all. I'm a former blogger for Silhouette America and current blogger for Cricut so I know the ins and outs of both machines and love teaching beginners all of the handy tips and tricks. Come visit my blog at kaylamakes.com or follow me on Instagram @kayla_made.