DIY Coffee Tray Tutorial: How to Use Oramask 813 Stencil Vinyl on Wood

Hey crafty friends, Kayla from Kayla Makes here today to show you how easy it is to create a stenciled wooden breakfast tray using Oramask 813 from Craftables and acrylic paint. As always, I'll be using my Cricut Maker in this step-by-step tutorial but any cutting machine will work.
Let's get started.
Difficulty Level: Moderate
Estimated Time To Complete: One Hour
Here's What You'll Need:
Wooden Tray

Acrylic Paint

Sponge or Paintbrush

Cutting Machine (I used the Cricut Maker)
Step One: Set-Up Design and Cut
Upload the design you're using into Design Space and scale it to fit on your breakfast tray. You can either select and drag the design to scale or enter the dimensions manually in the length and width boxes.
Click the make it button then select your material from the drop-down list. On my Cricut Maker I used the stencil vinyl setting and it worked great.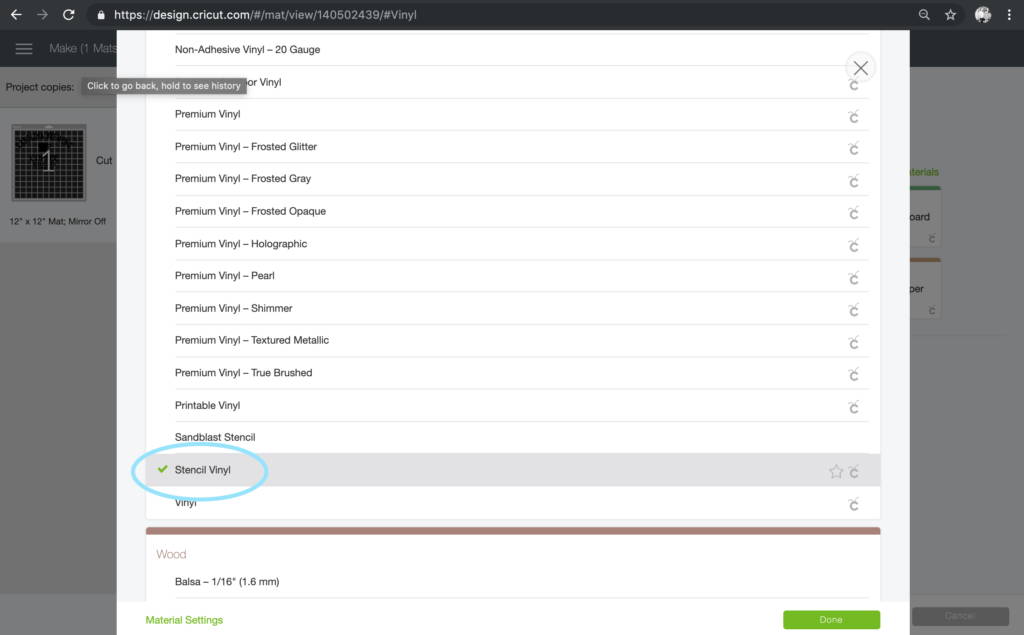 Place the stencil material on the cutting mat with the blue side facing up and load the mat into the machine. Check that all of the settings are correct and then press the flashing start button.
Step Two: Weed
After cutting is complete, use a hook tool to weed away the letters creating a stencil. Be sure the centers of the letters stay in place!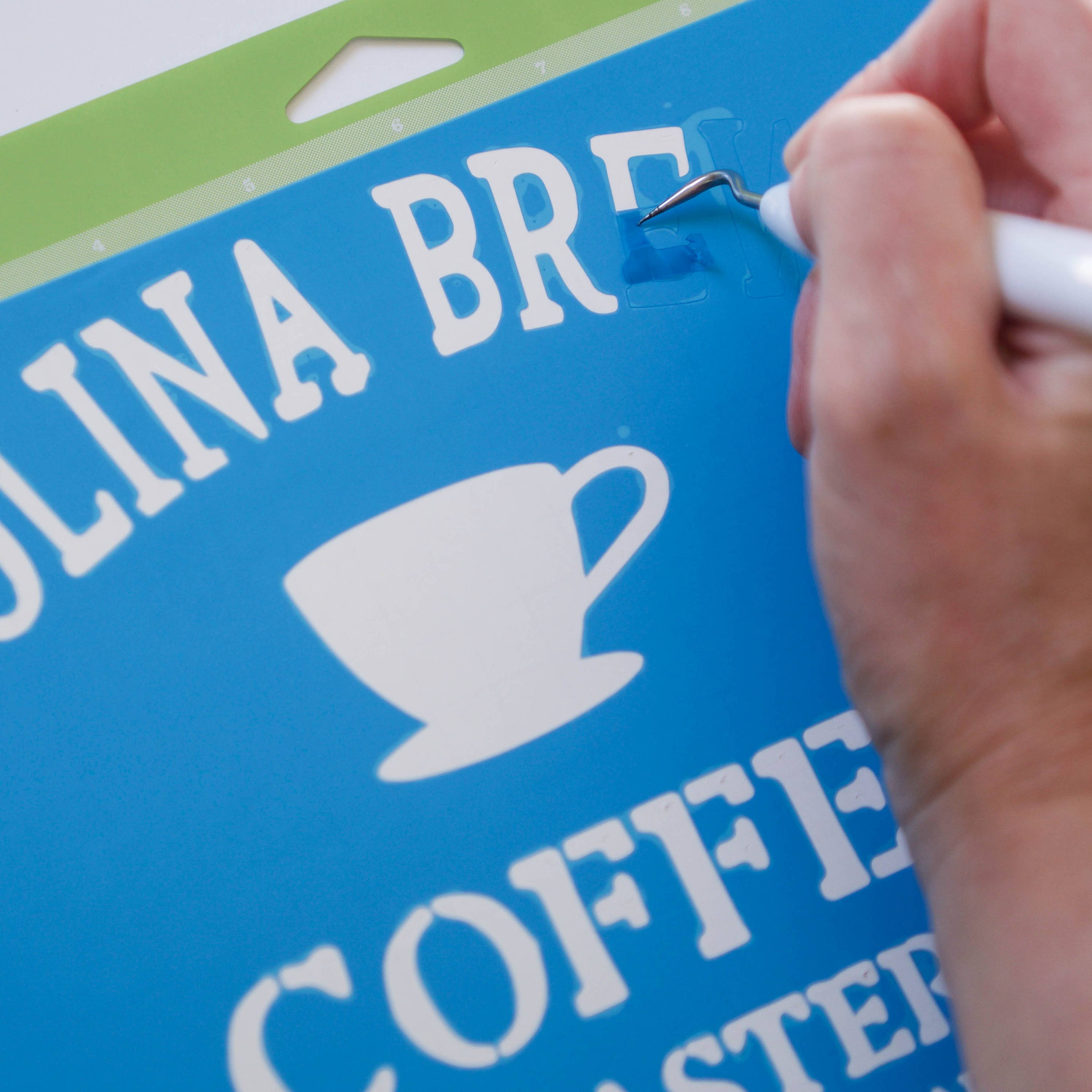 Step Three: Apply Transfer Tape
Cut a piece of transfer tape to size and use a scraper tool to burnish well over the entire stencil.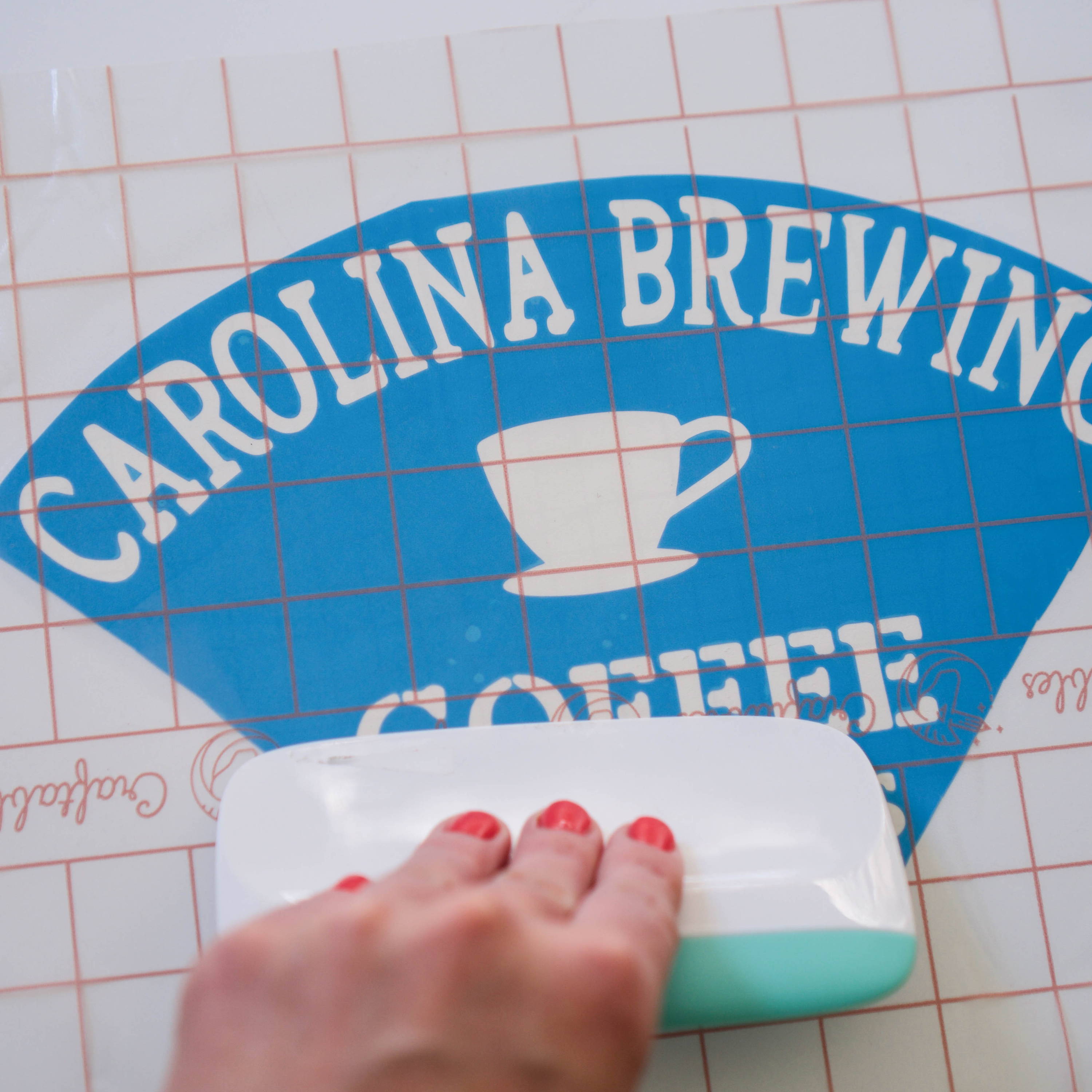 Peel the transfer tape and the Oramask away from the paper backing. If there are any pieces that didn't stick to the transfer tape, place it back down and burnish over it again.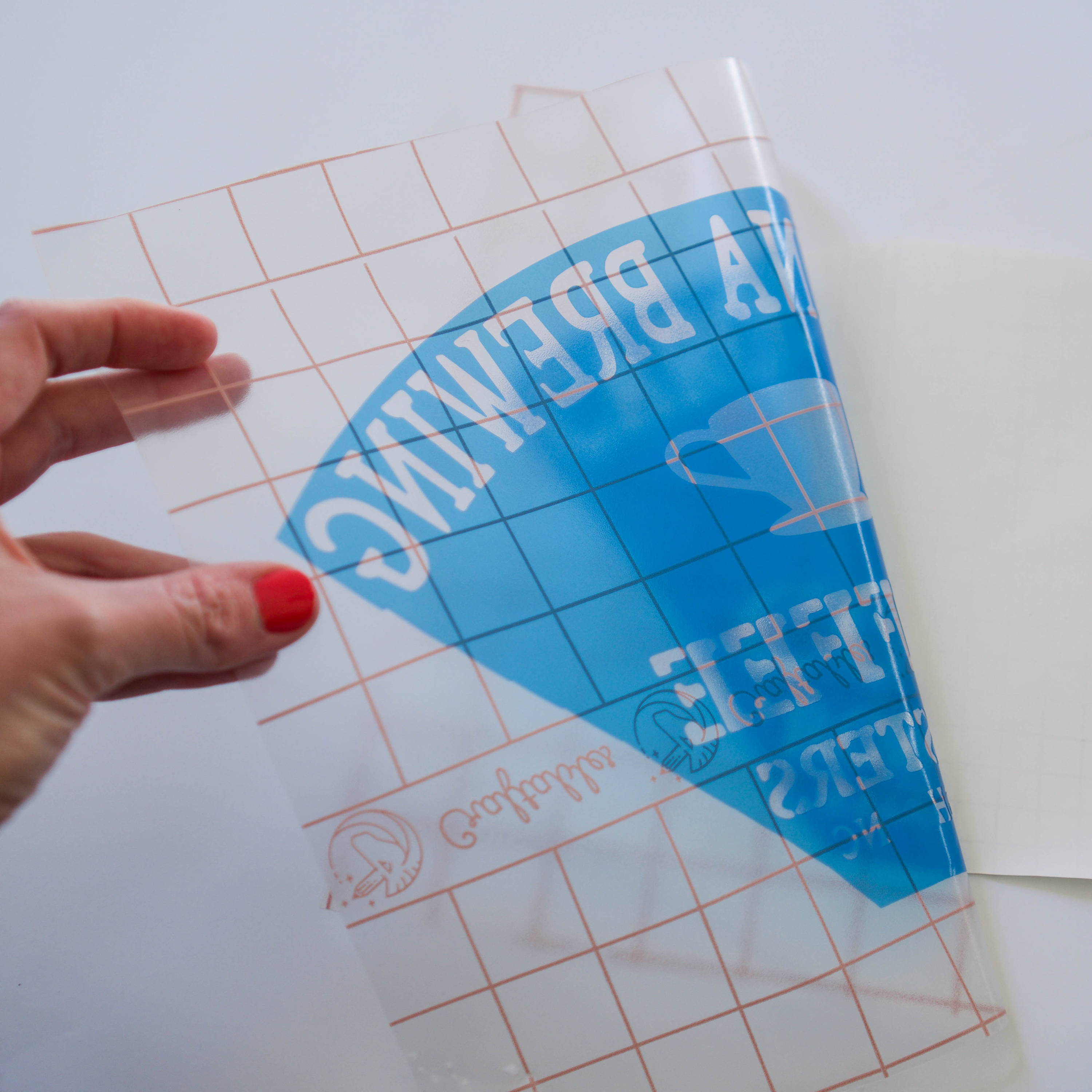 Step Four: Transfer Stencil
Center the stencil on the tray and use the scraper tool once again to apply firm pressure over the entire design. Do this several times to ensure a really good stick!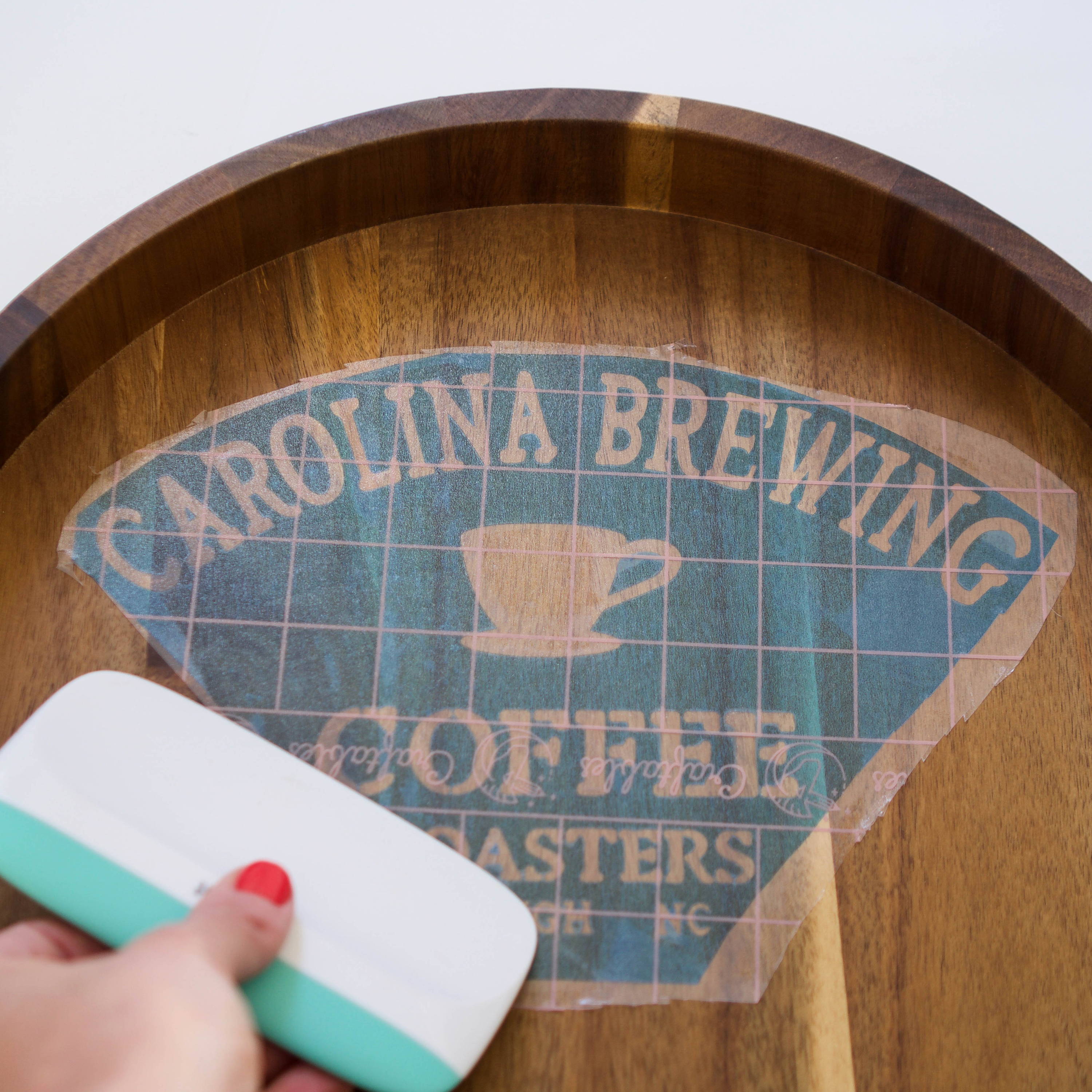 Then, peel away the transfer tape by starting at the corner and peeling at an angle.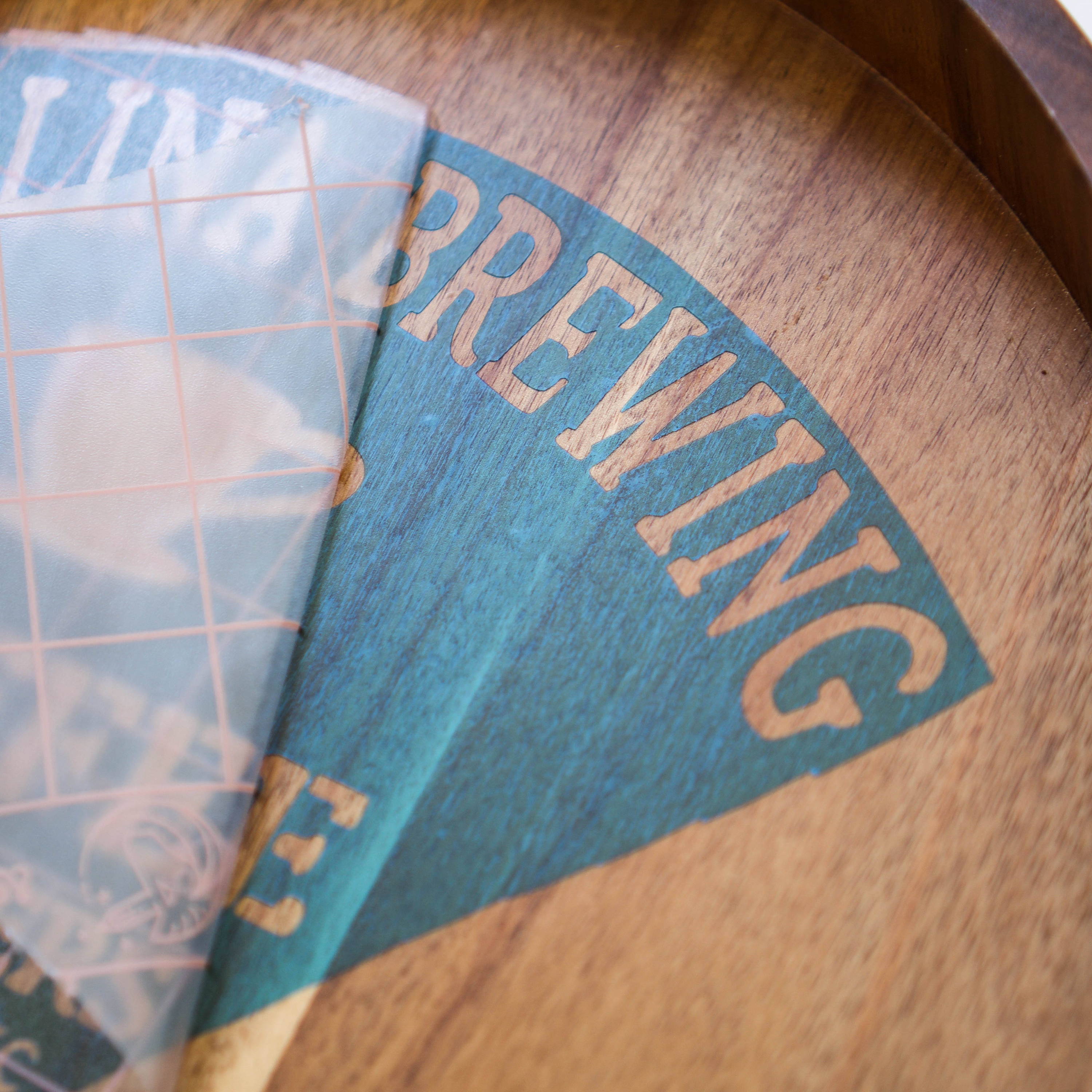 Step Five: Apply Paint
Use a sponge dauber or a dry paintbrush to dab acrylic paint over the stencil. I like to use a pouncing motion as opposed to a brushing motion to keep the paint from seeping under any edges that may not be completely stuck down.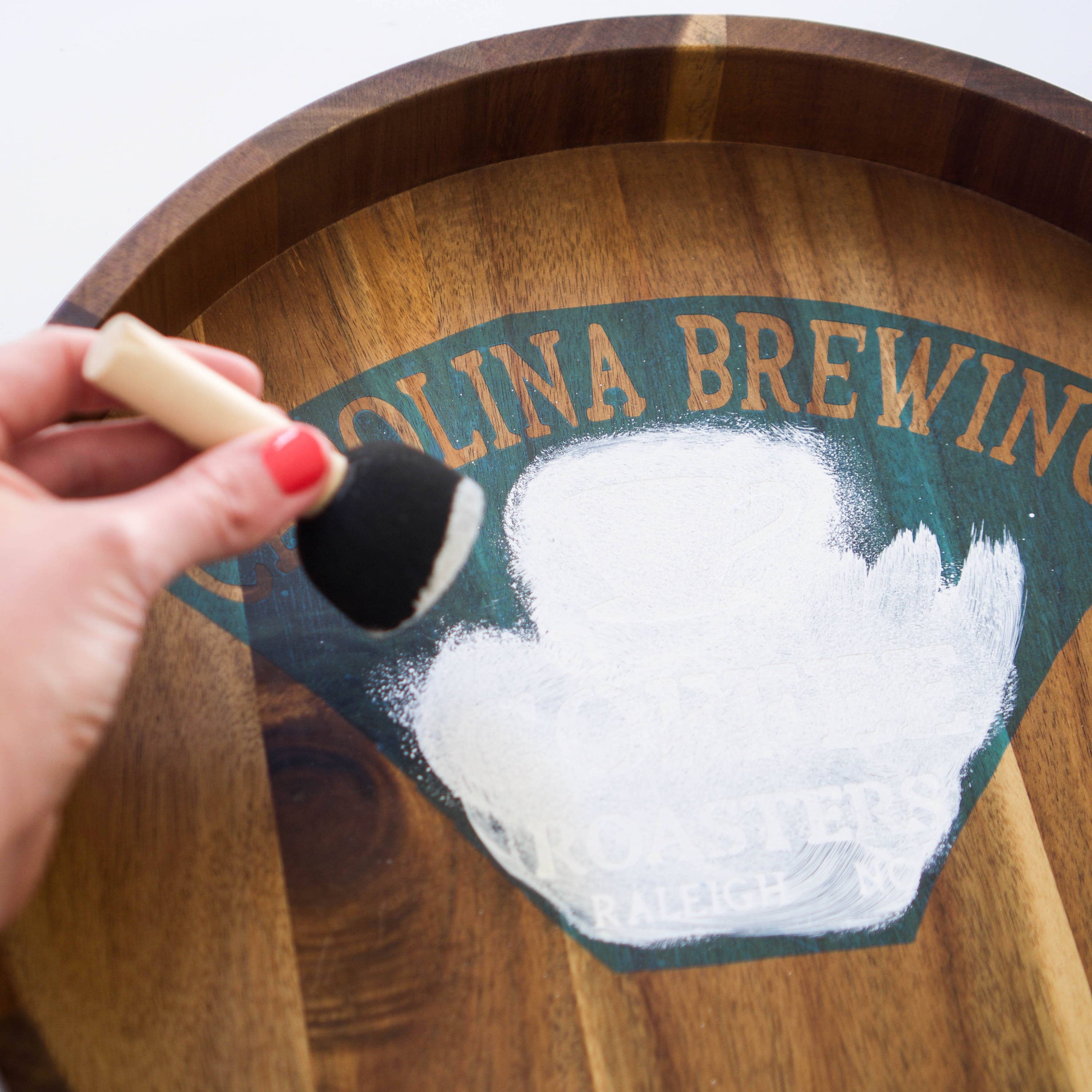 Step Six: Remove Stencil
Let the paint dry completely and then carefully peel away the stencil vinyl to reveal the crisp clean paint lines.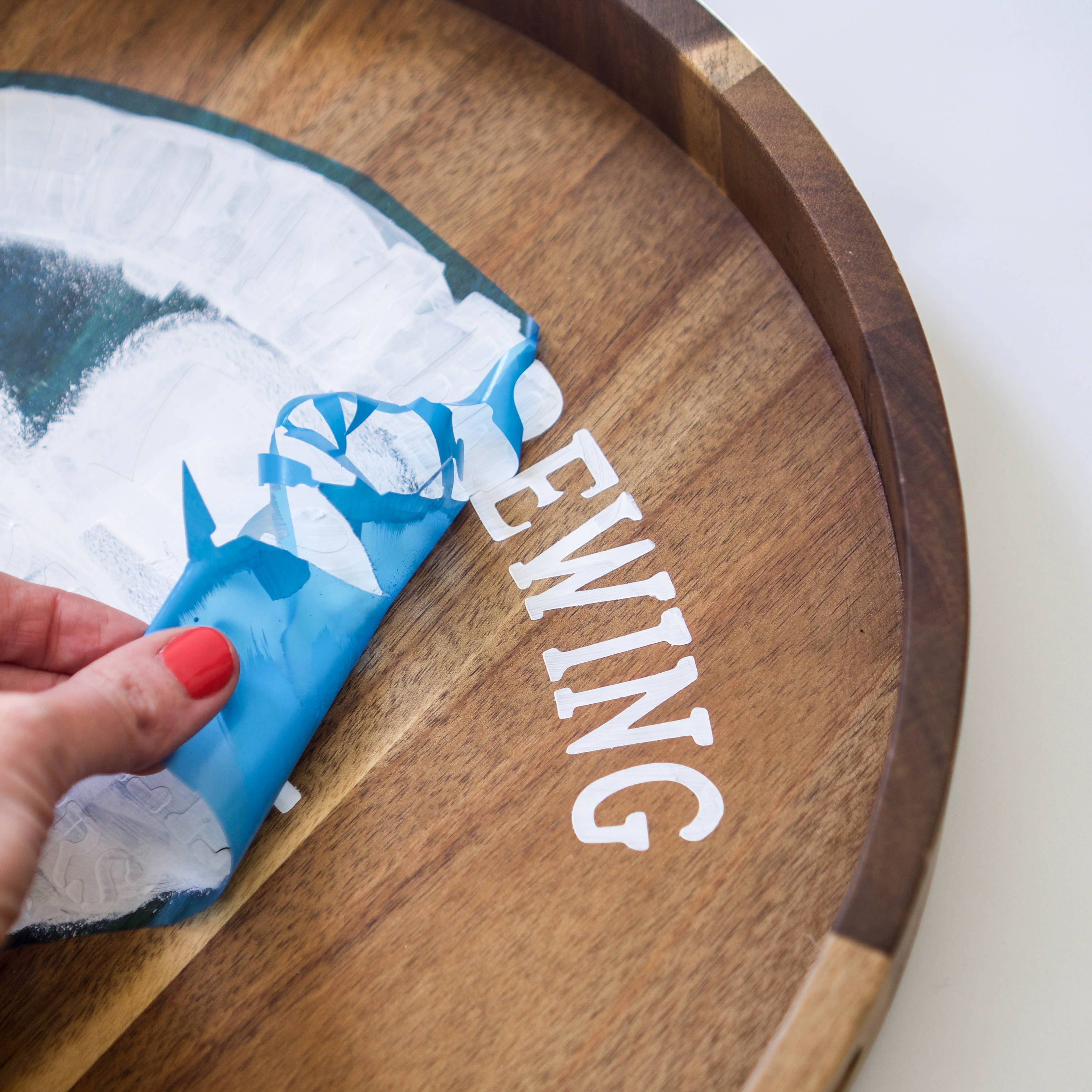 Use the hook tool again to remove the smaller pieces of vinyl from inside the letters.
If you have any areas that leaked use a damp detail brush to clean up the edges. That's all there is to it!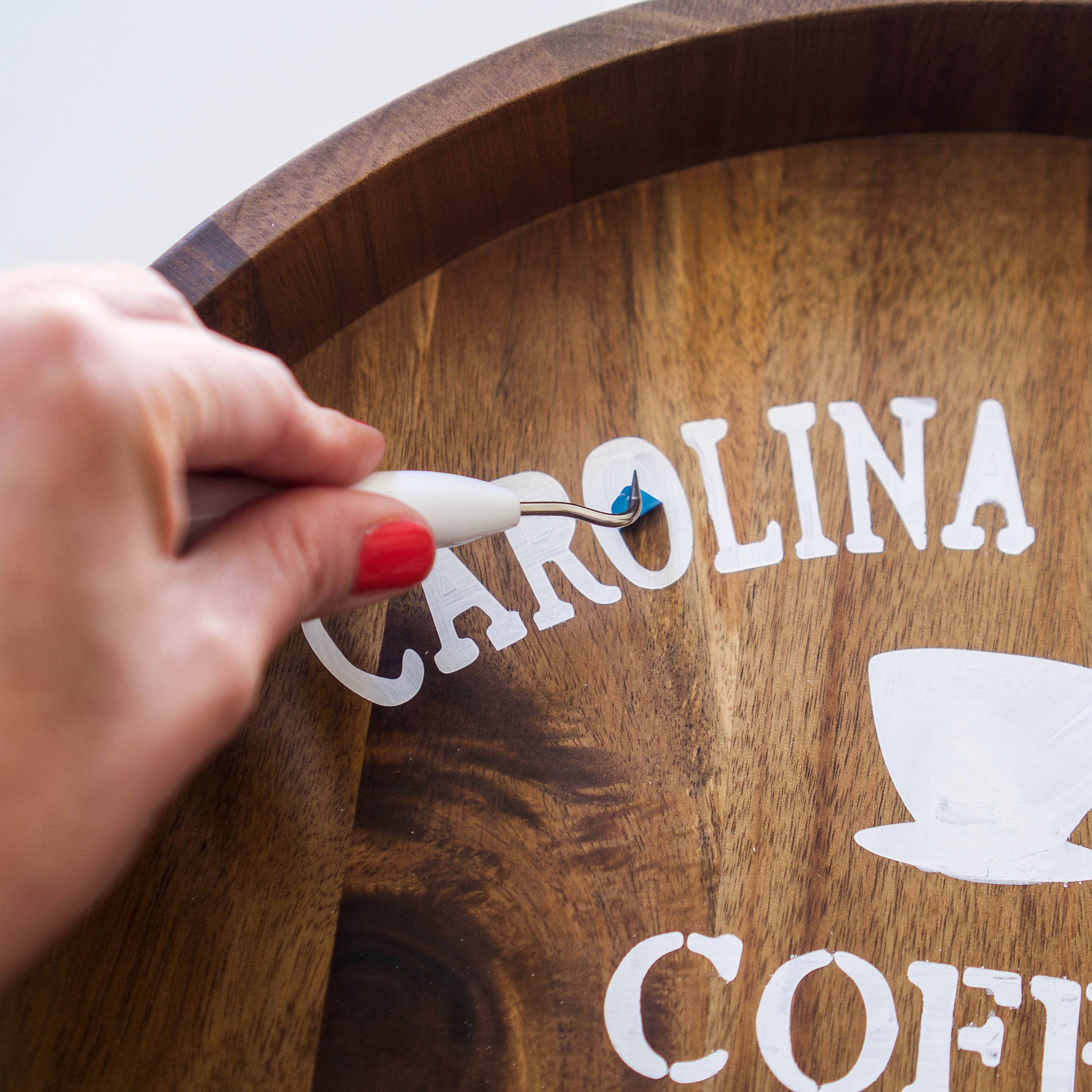 This tray would make the perfect base as a gift set for a new mom. Fill it with cute coffee mugs, coffee beans, local jam and fresh baked croissants then leave it at the door and make her day!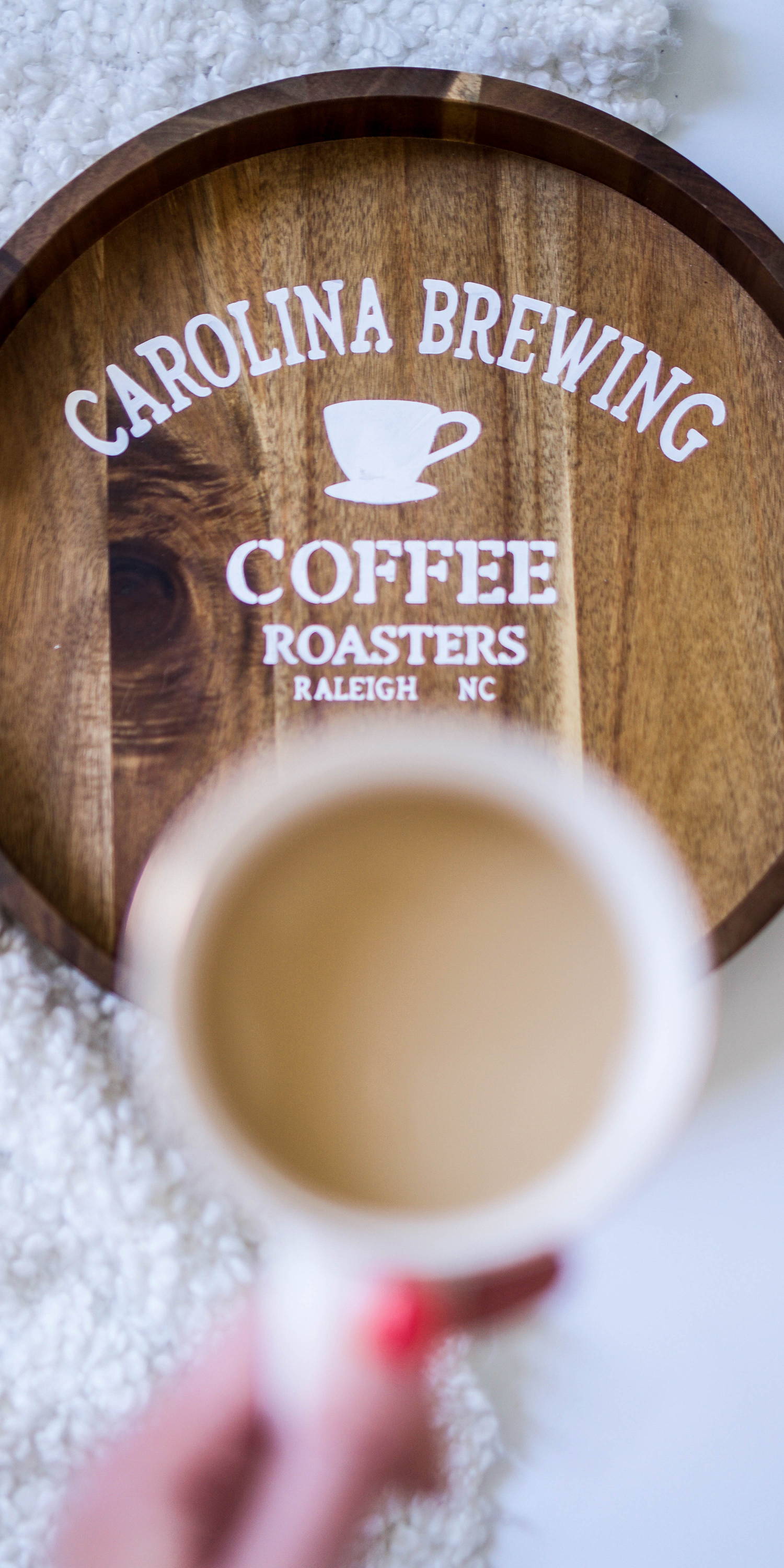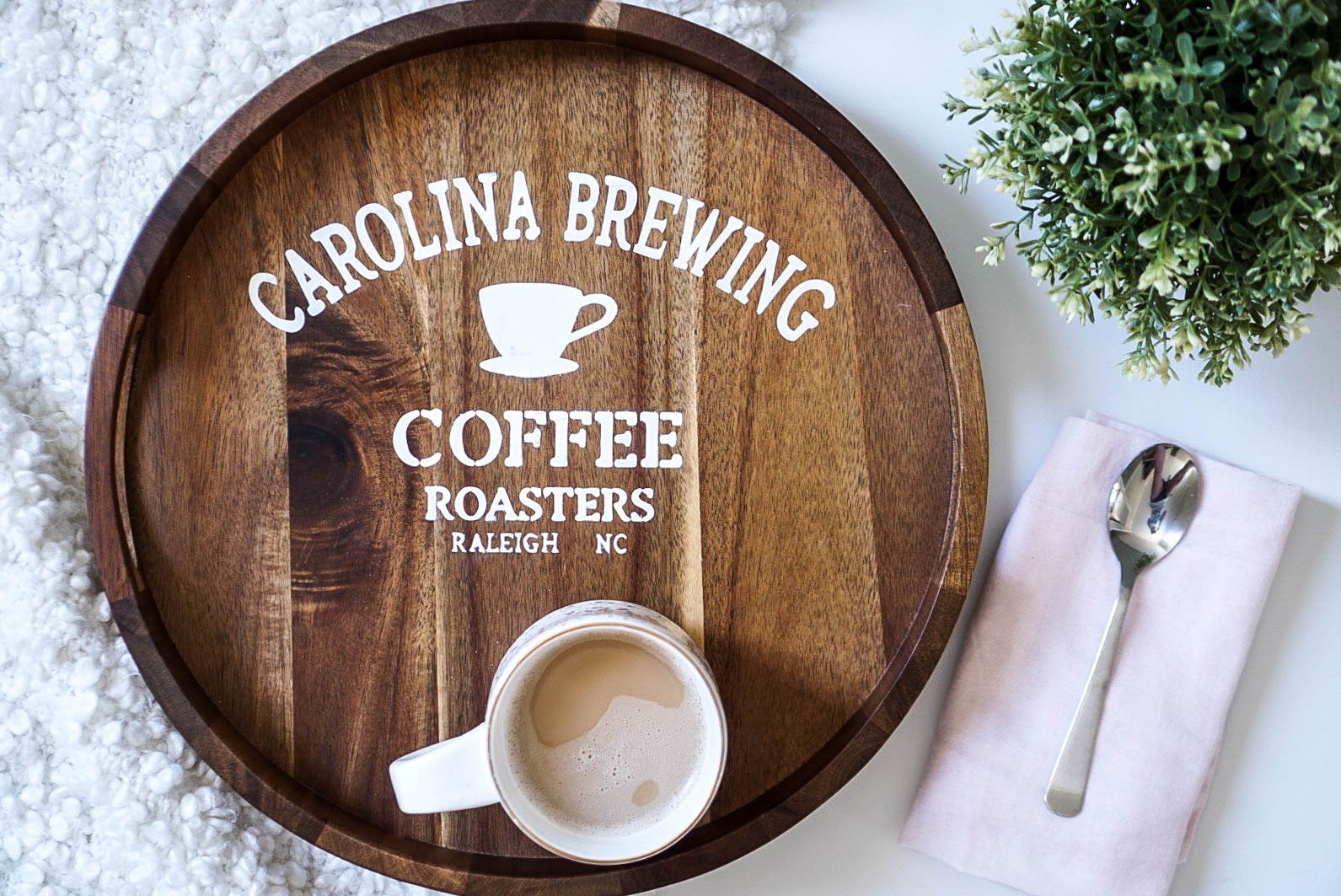 About the Author
Kayla
My name is Kayla and I'm a DIY loving mom of 3, living in North Carolina. I absolutely love creating! It doesn't matter if it's refinishing furniture or paper crafting, I love it all. I'm a former blogger for Silhouette America and current blogger for Cricut so I know the ins and outs of both machines and love teaching beginners all of the handy tips and tricks. Come visit my blog at kaylamakes.com or follow me on Instagram @kayla_made.