It is days like today that I am oh so thankful for my Silhouette Cameo + adhesive vinyl! School is right around the corner, and if you are sending someone off to college for the first time, creating a DIY Care Package is a great way to ease those freshman jitters! You are just one step-by-step tutorial away from creating a special gift for your college student.
Estimated Time: 15-30 Minutes (Beginner)
Here is What You Will Need:
Silhouette Cameo

Acrylic Organizer Bin

Coffee Tumbler

Journal

School Supplies, Candle, Candy, Picture Frame or anything else your student might like!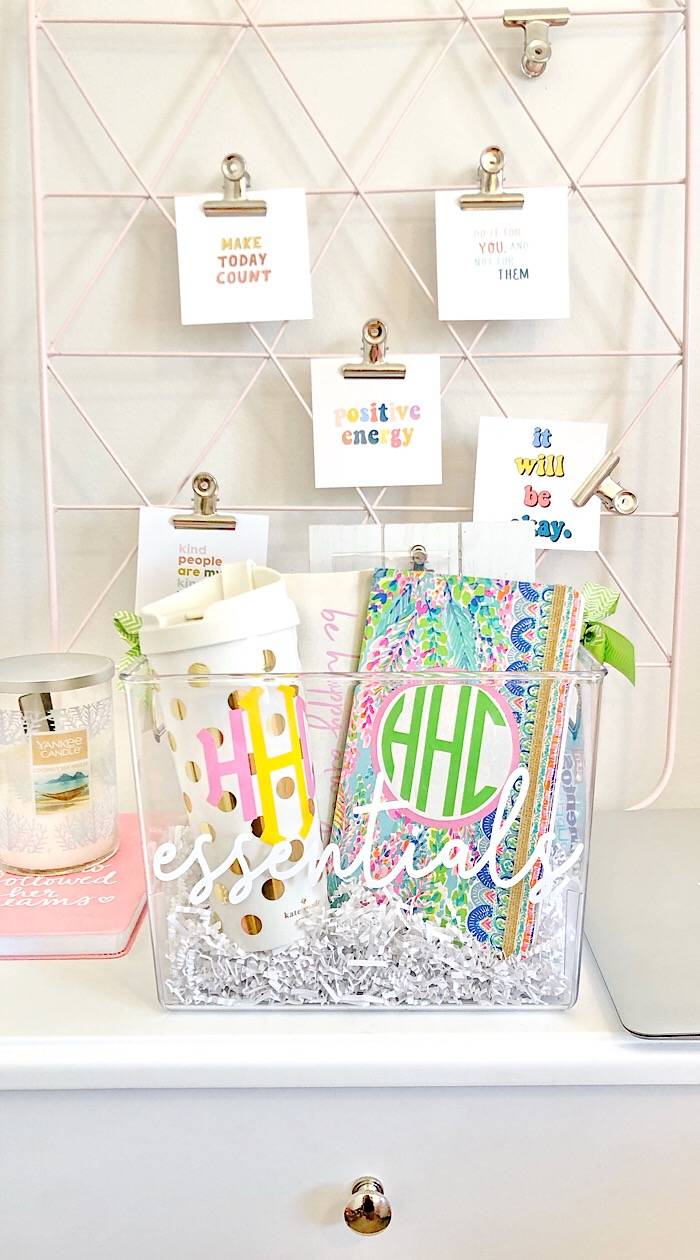 I decided to go with the acrylic bin since it would be great for storage in a dorm room. I wanted the bin itself to be functional, so I thought keeping it simple with the word "essentials" would keep it ambiguous enough to use for just about anything whether it be on a desk, in the bathroom, or even the closet. I used the Blassville font  for the word "essentials," but with script fonts, it is important to weld before making your cut.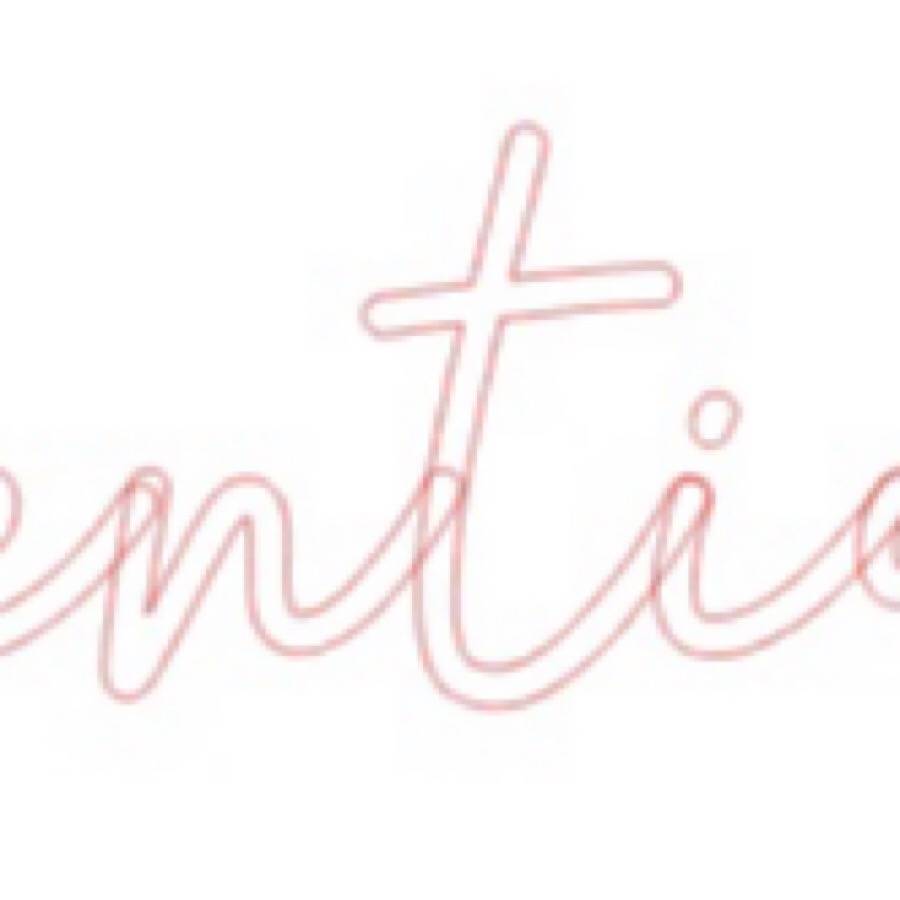 You can do this by clicking on the word, then object--modify--weld. After the weld, I always right click and group just to make sure I don't have any choppy pieces.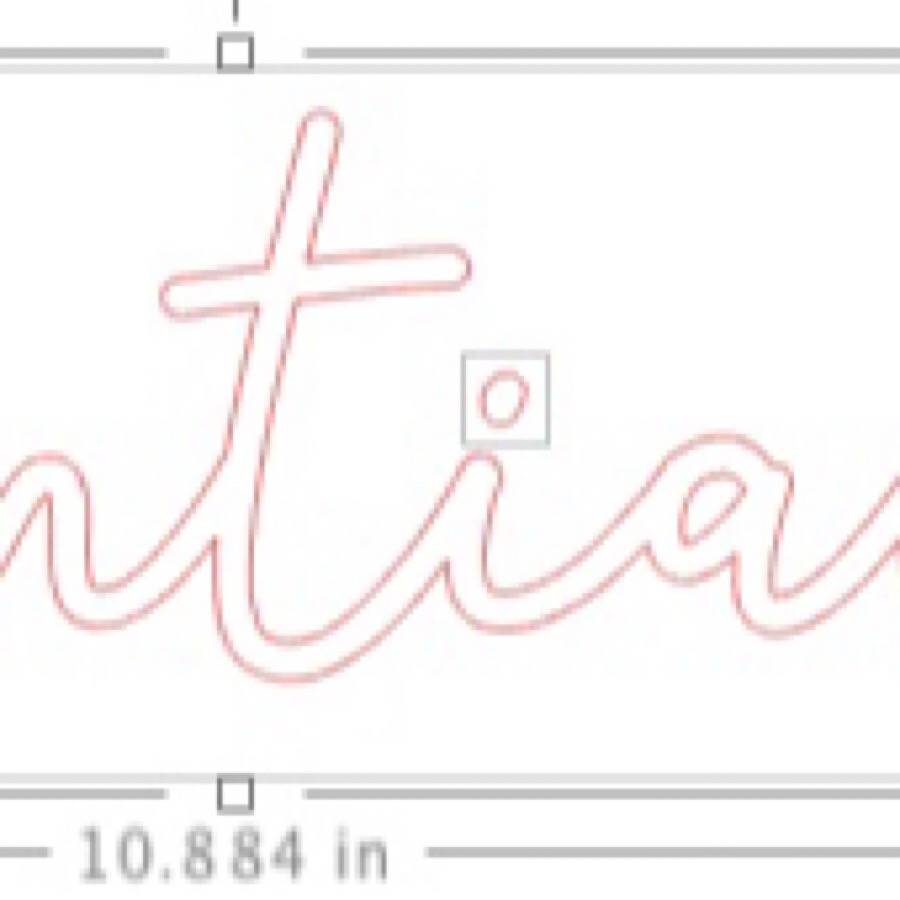 The nice thing about the Cameo 3 is that the automatic blade will adjust according to the material that you are using, so make sure that you have selected glossy vinyl as your material and then you can send to cut.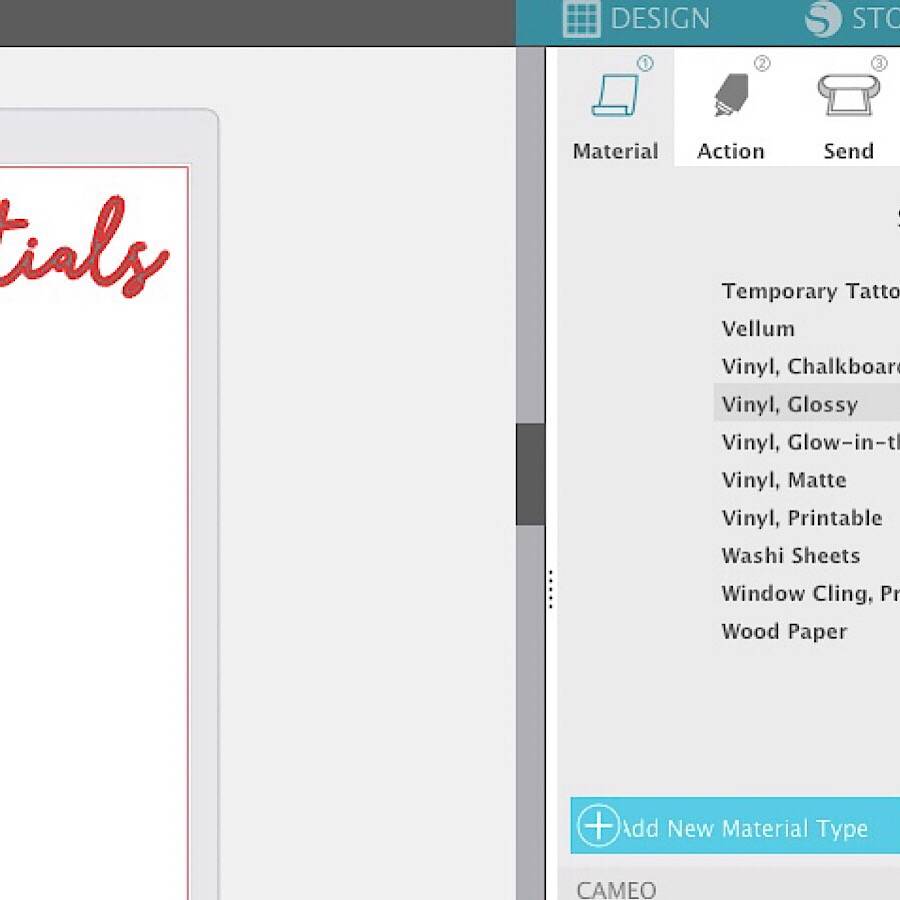 Load the vinyl glossy side up on to your cutting mat. I used white just so that the bin could be versatile and match any dorm decor.
After you make your cut, weed away the overlaying vinyl.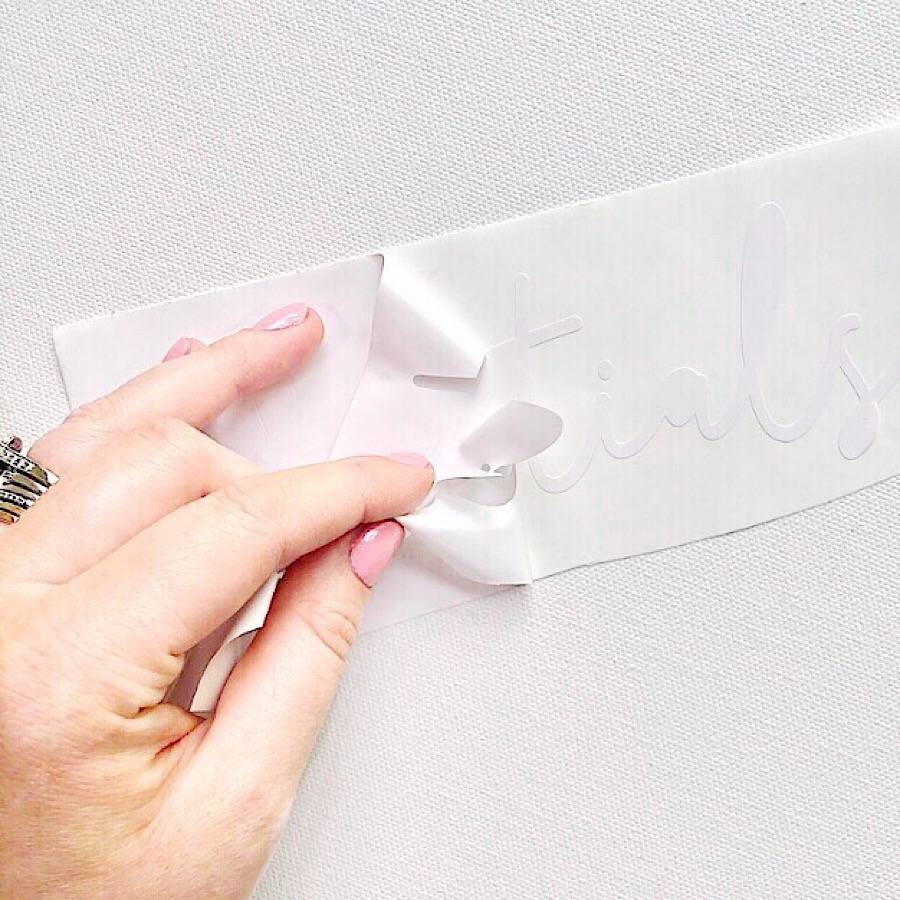 Then, grab your hook tool and weed away the smaller pieces from inside the letters.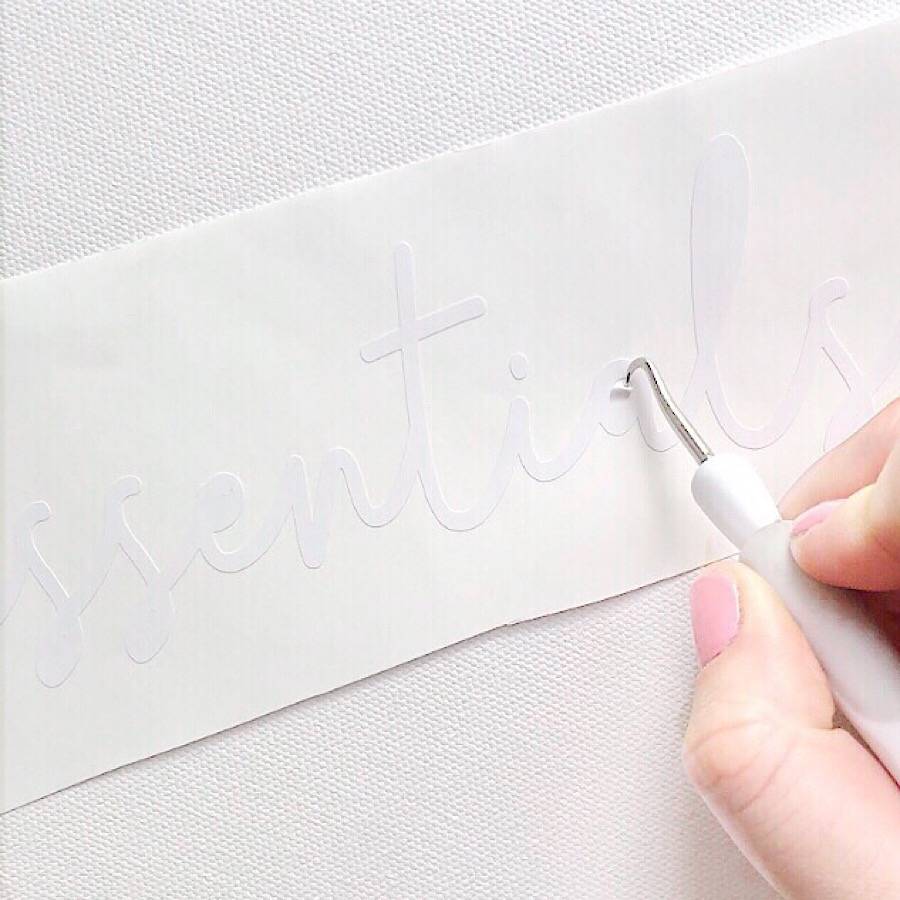 Cover your word with transfer tape and then pass over it with your scraper tool to make sure that the vinyl is fully adhered and ready to be transferred.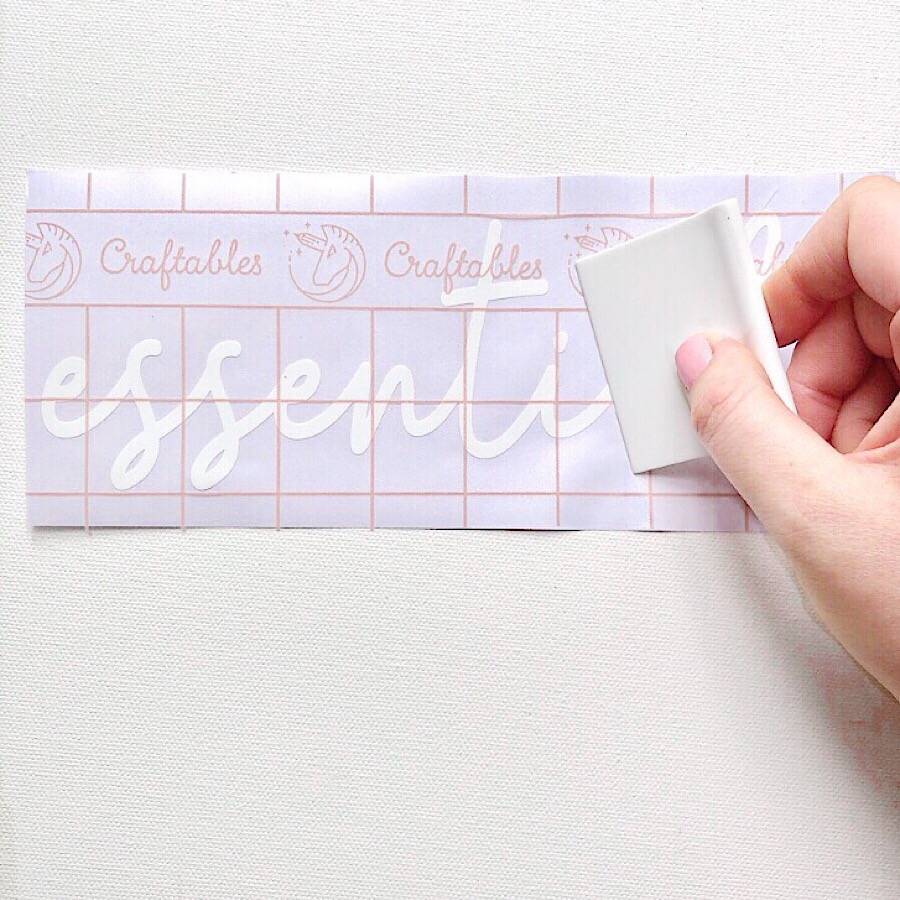 Transfer your vinyl over to your bin, firmly press over it with the scraper tool and then slowly peel away the transfer tape.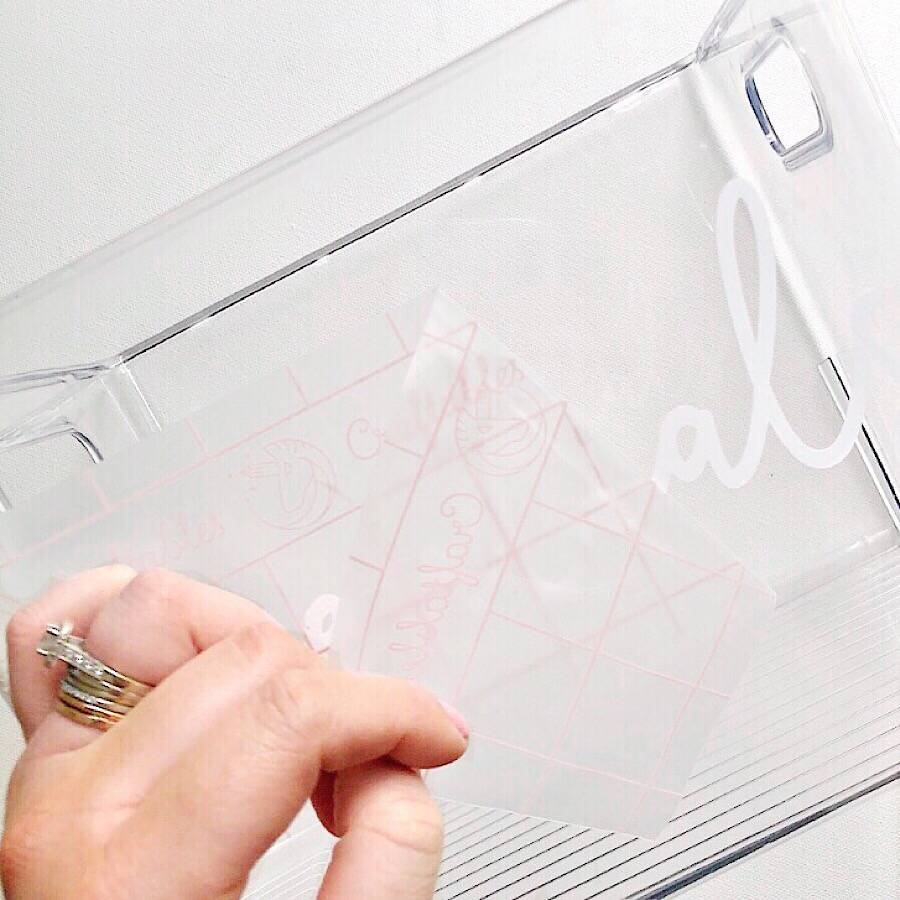 Your bin is done, so you can set aside and move onto the tumbler. You can never go wrong with a monogram and I thought it would be cute to use two colors. I typically just use an app, like Monogram it!, to create my monogram. Then I email it to myself, drag into the Silhouette Studio and trace. Once I did that, I highlighted the part of the monogram that I was using for my first color, pink.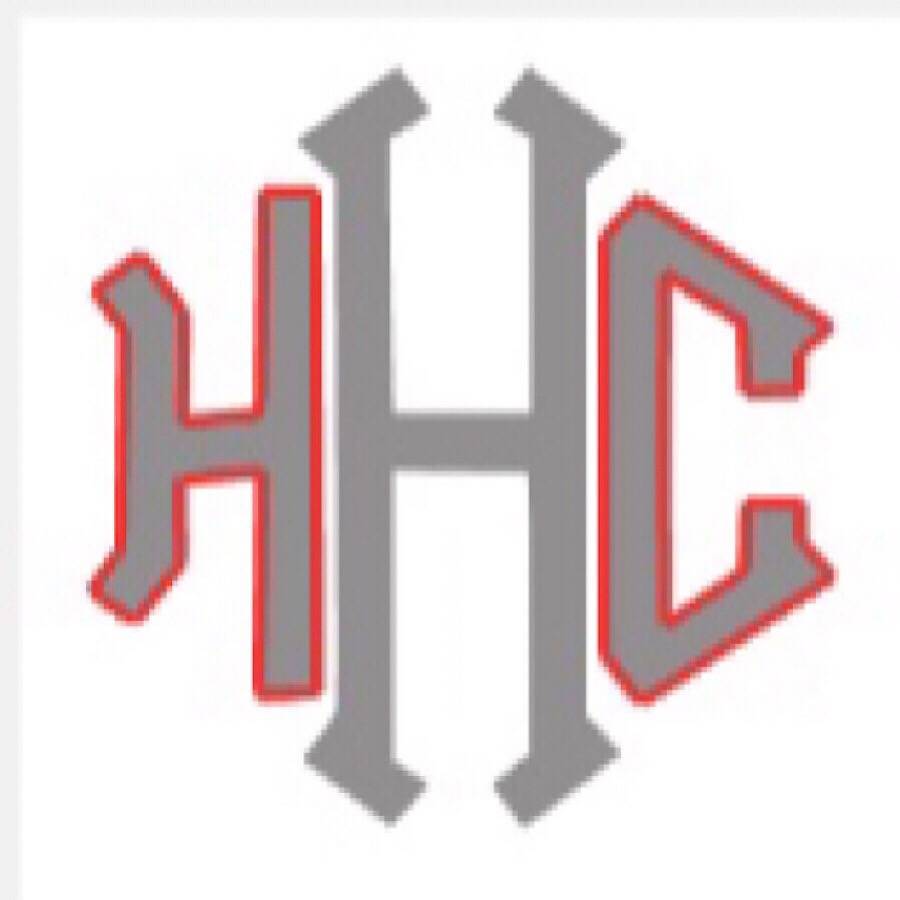 Load the pink vinyl on your cutting mat and make your cut. When that is complete, go back and select "no cut" on the part that you just cut and then "cut" on the middle letter. Load your yellow vinyl on your cutting mat and cut away!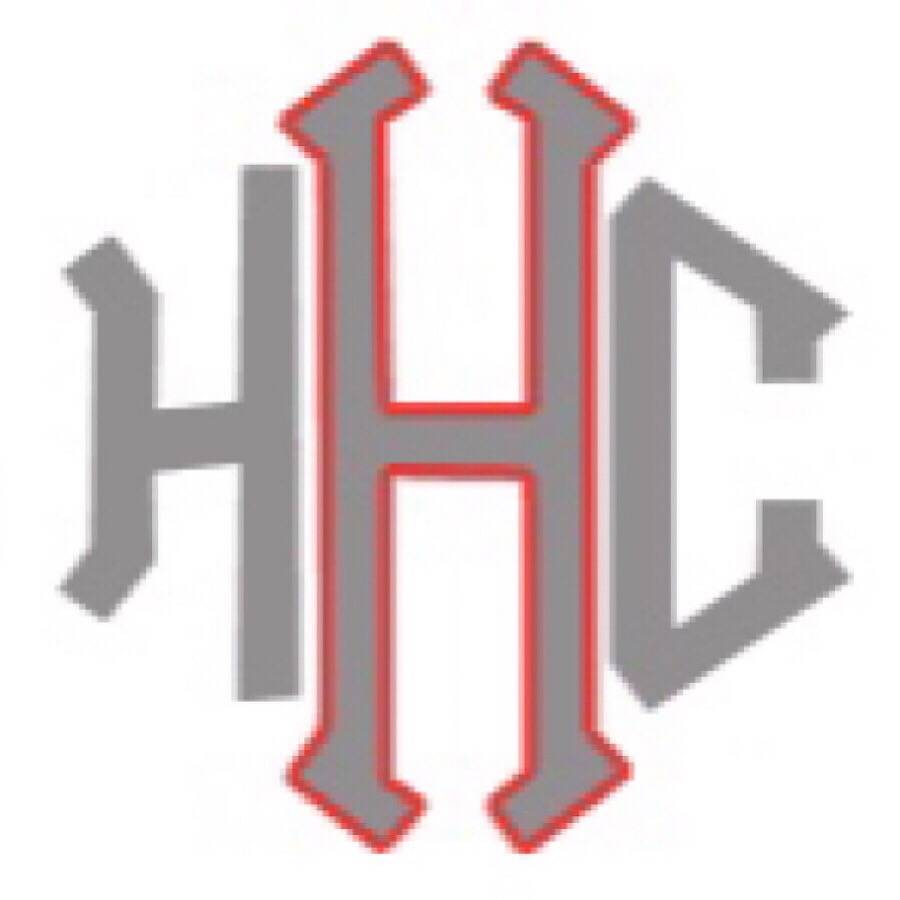 When your monogram has been fully cut, weed away the excess vinyl and then cover each piece with transfer tape. I transferred the pink part of the monogram to the tumbler first because I figured it would be easier to place the final letter in the center after the outer letters had been placed.
Finish up your tumbler and move to your journal. Since the pattern on the journal is busy, I thought a monogram would be the perfect touch, but for it to stick out, I set up the design with a white circle in the back and a pink border. I applied the circle first.
Then went back and added the pink border.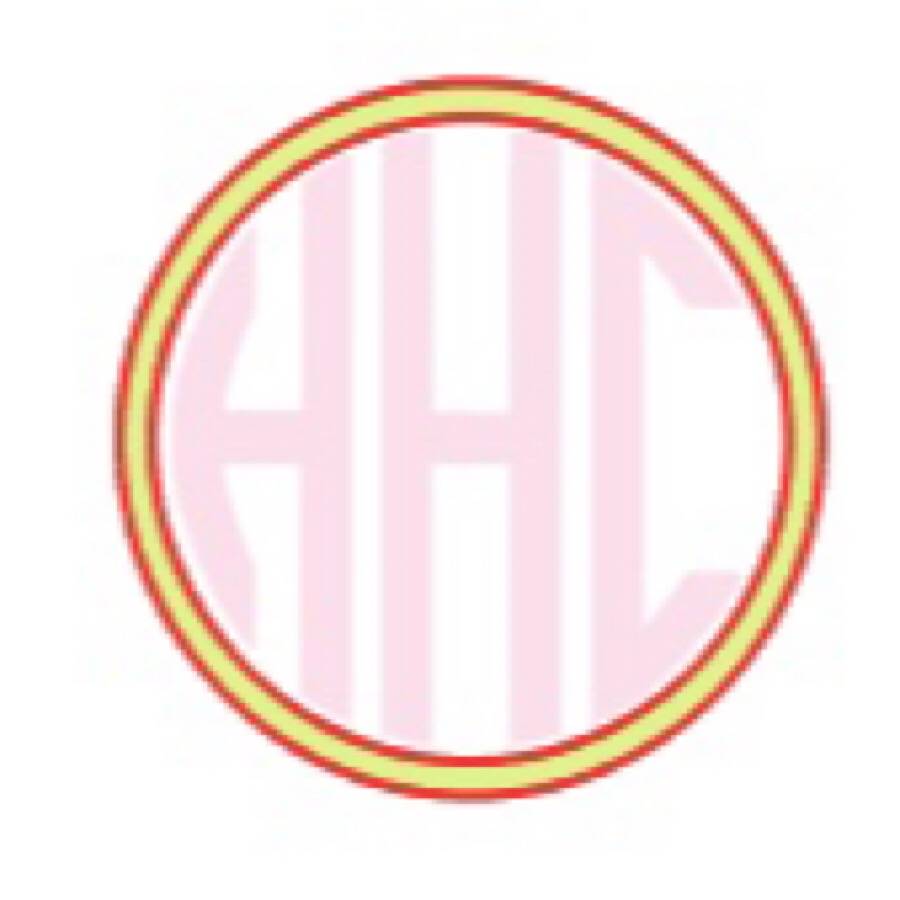 Just select "no cut" for the parts that aren't being included.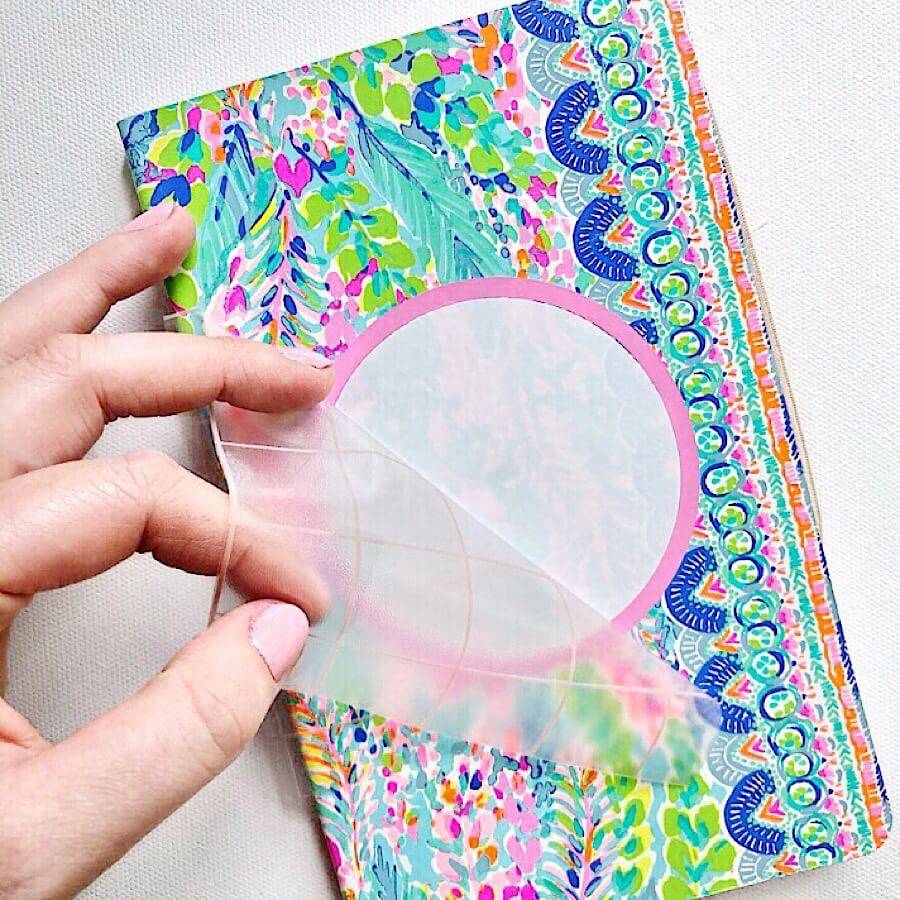 Weed and transfer, then repeat to add the monogram.
Now, it is time to put your gift together! Add crinkle cut paper to the bottom of the bin and then fill with goodies. I added the tumbler, journal, a candle, Sharpies, pens, a picture frame, gum, a cute compliment pencil set, candy and colorful highlighters!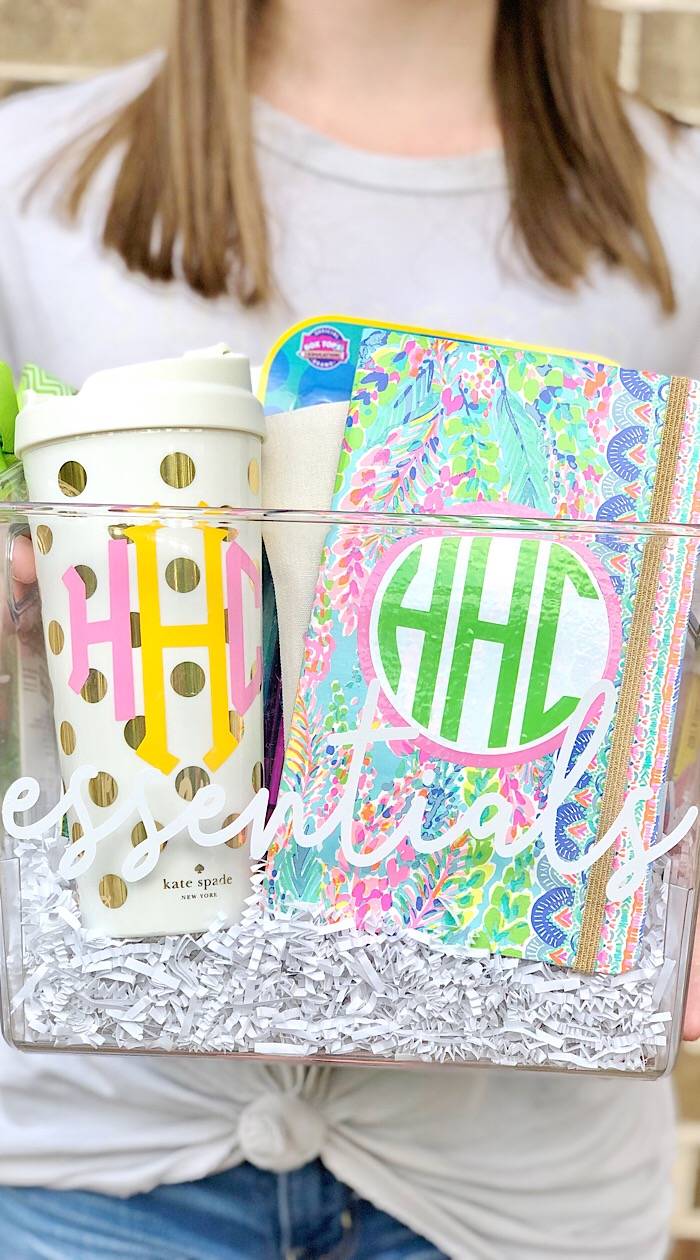 Moving away for the first time can be scary, so sending your child off with a DIY Care Package is a wonderful way for them to have a little bit of home with them. This project would also be great for new homeowners, newlyweds, a new mom, someone that is on a deployment, or even just a birthday gift. Adhesive vinyl allows you so much versatility and it makes gifting easy peasy.
About the Author
Caitlin Hallman
Hey y'all! I'm Caitlin, a busy mama of two living in sweet home Alabama. I work full time and my kids are 22 months apart, so it isn't always easy to take "me time," but I find that crafting is a great way to de-stress after a long day of work! I also love having the ability to create things for my kids from t-shirts to teacher gifts. I always get coined as the "extra mom," but in reality, I am a hot mess that waits until the last minute and I always turn to vinyl to save the day! I am excited to share ways that I have found to simplify my life through crafting with you. You can follow me on Instagram @themrseverything_ ❤