Every pilot needs a wingman and these DIY Father and Son t-shirts using make the perfect gift for the Dad in your life. All you need is the Cricut Maker (or similar machine), a couple of sheets of Craftables Smooth Heat Transfer Vinyl and the simple step-by-step tutorial below.
Estimated Time To Complete: 20 Mins (easy)
Here's What You Need:
Blank T-Shirts

Iron or Heat Press

Cutting Machine
Step One: Design Setup
After downloading the SVG and uploading it into Design Space, scale the image to fit on the t-shirts.
*Check out this post on the Craftables Blog for a handy guide to decal sizing.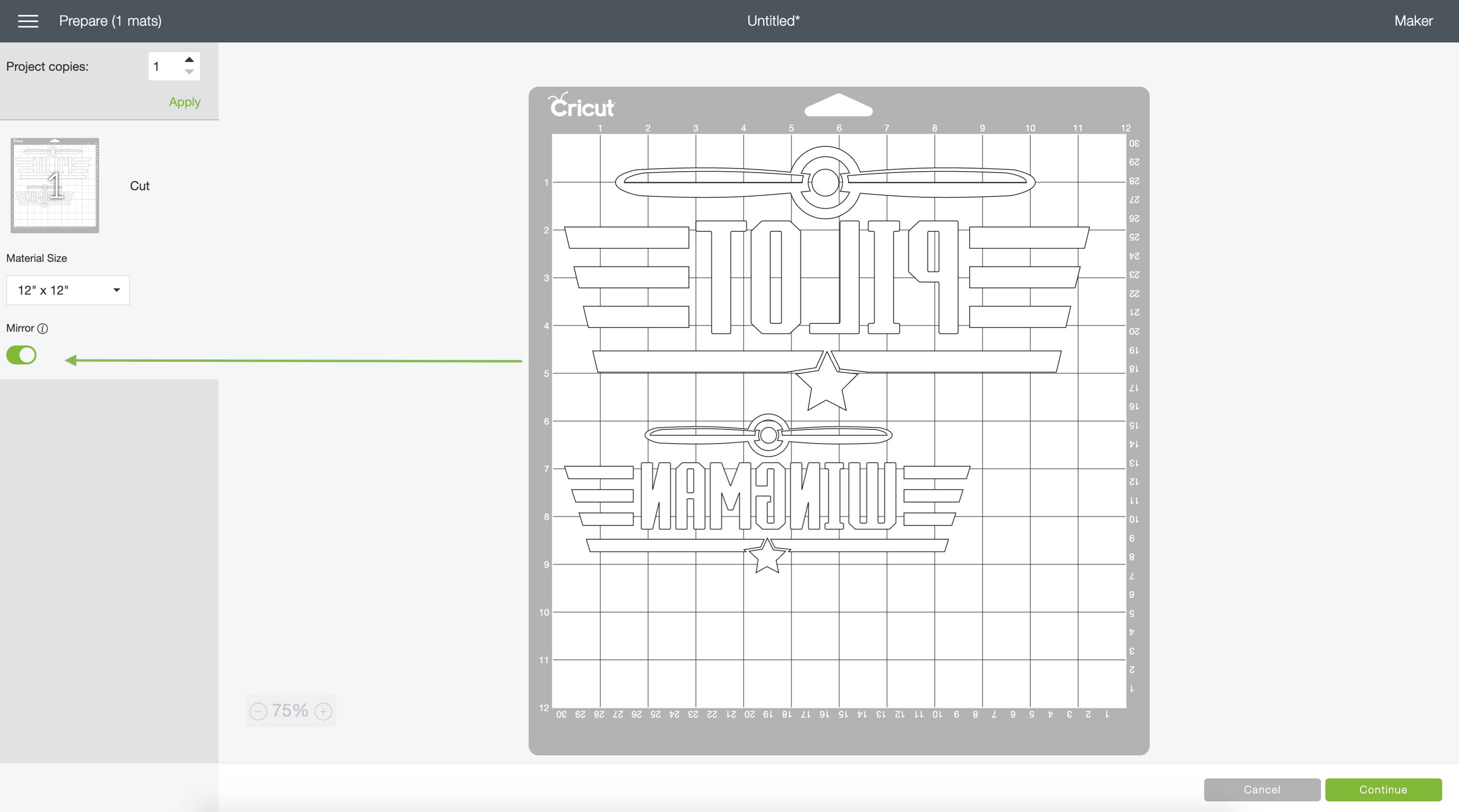 In the following window, turn on the mirror setting. Mirroring tells the machine to cut the image backwards which is what you need to do when working with heat transfer vinyl.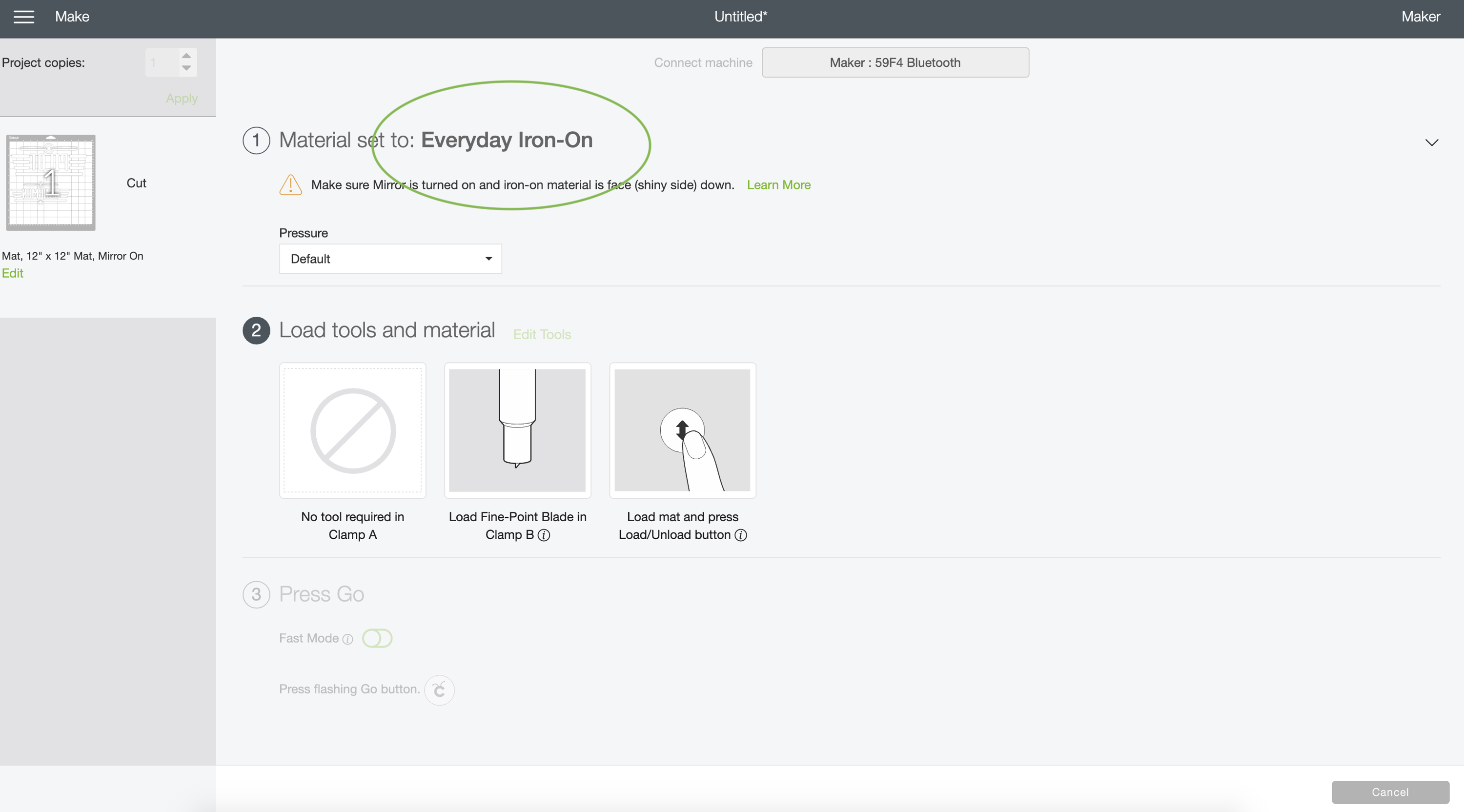 In the material settings window select 'everyday iron-on' and be sure the correct blade is loaded before continuing.
Step Two: Load and Cut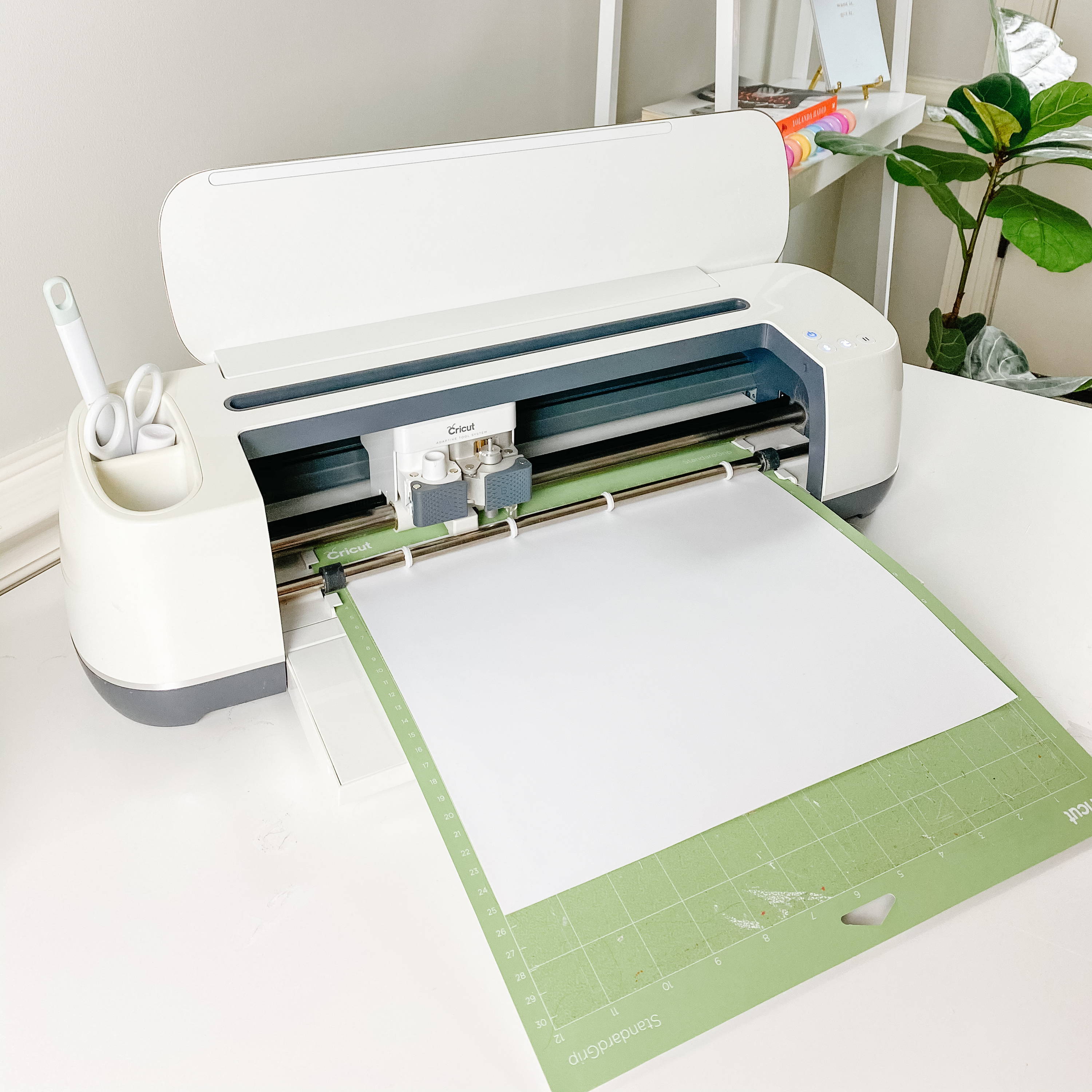 Place a sheet of heat transfer vinyl on the cutting mat with the shiny side facing down. Load the mat into the cutting machine and press the start button to begin cutting.
Step Three: Weed Images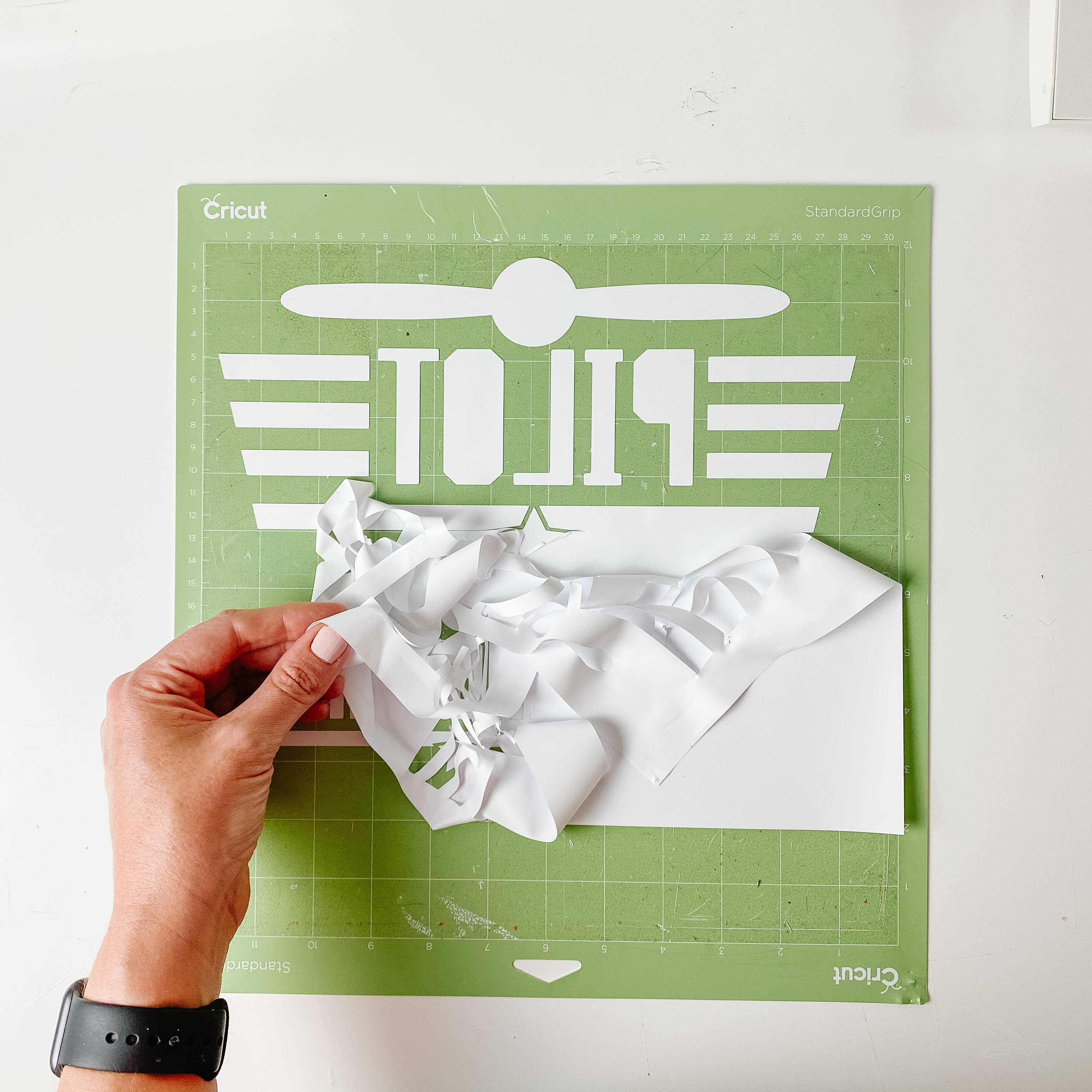 Once cutting is complete you can unload the mat from the machine and begin the weeding process. Start by peeling away all the excess vinyl from around the cut images.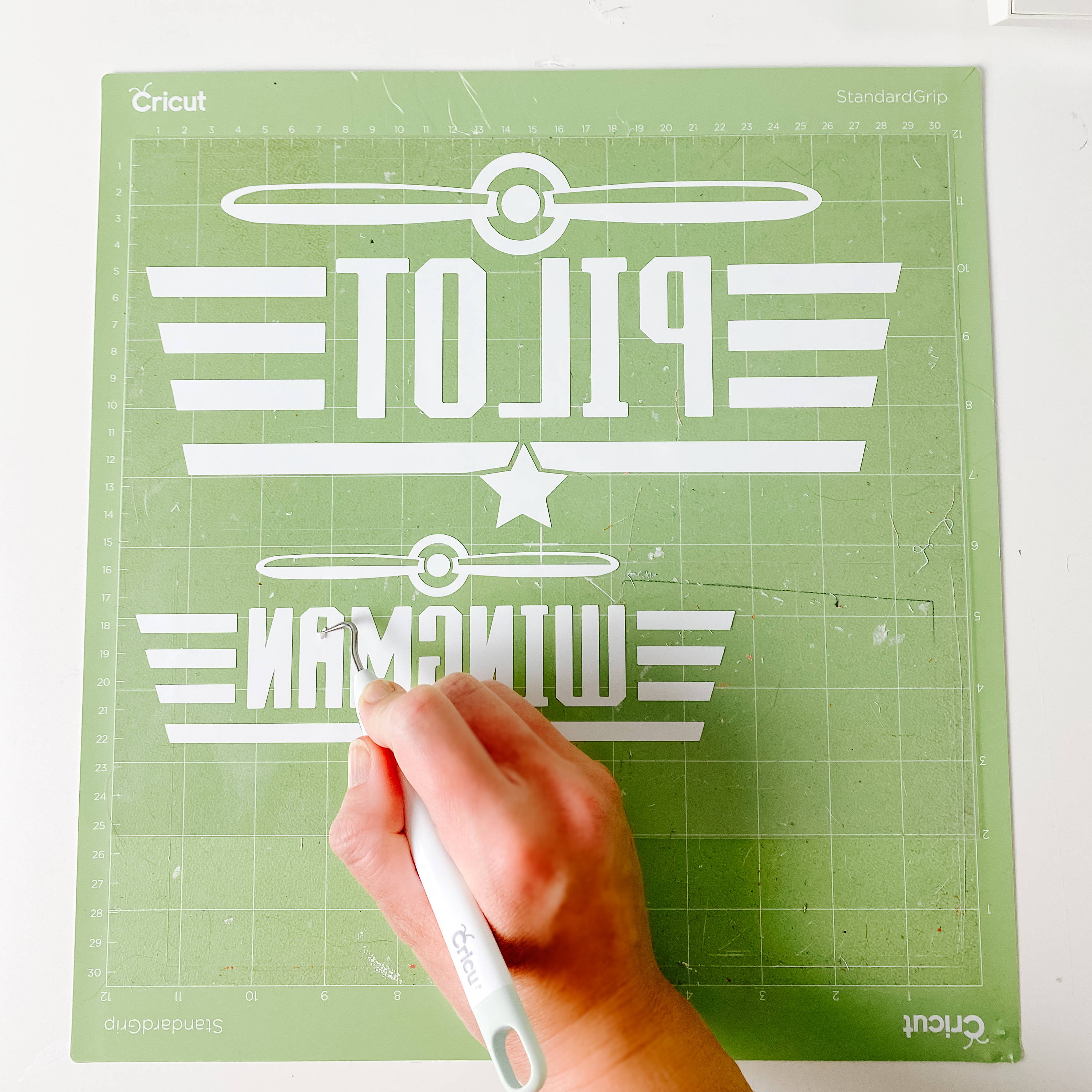 Then, use a hook tool or something similarly pointy (needle, push pin) to remove the smaller more intricate pieces from inside of the letters etc.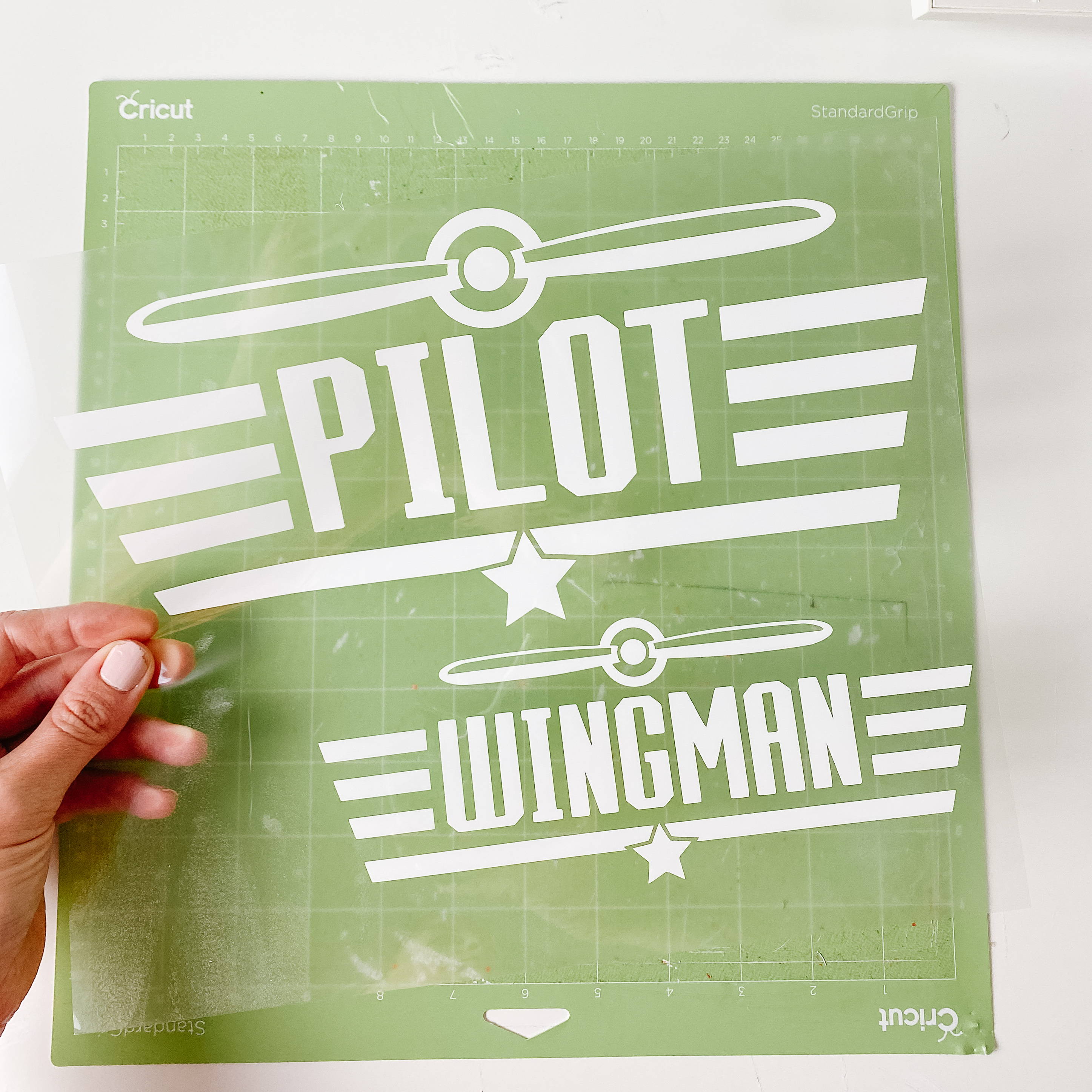 When you remove the sheet from the cutting mat and flip it over you should be able to read the words from left to right.
Step Four: Iron or Heat Press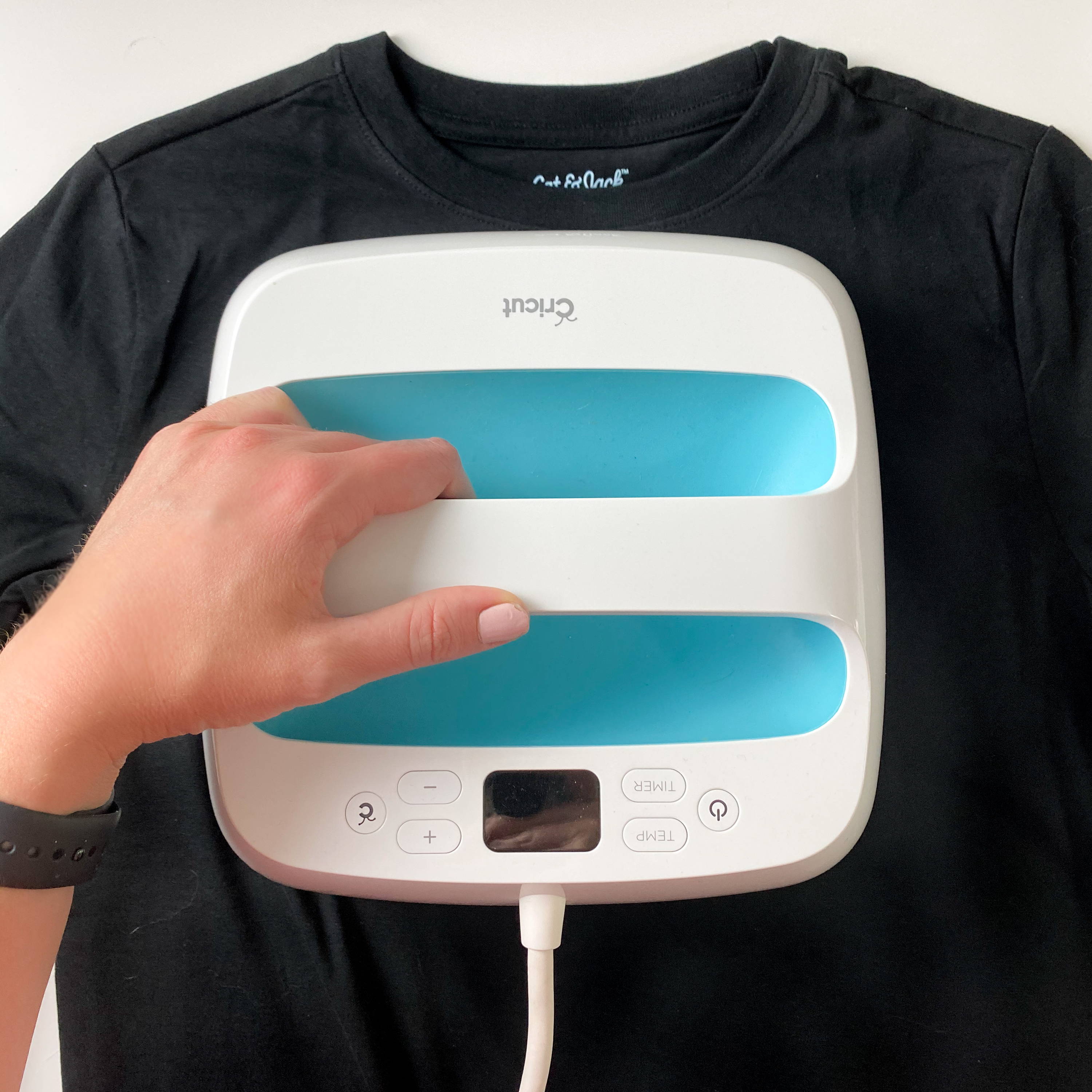 Preheat the surface of the shirt for several seconds with your iron or heat press then center the design and press at 315° for 15-20 seconds.
Allow the HTV to cool for a minute then remove the plastic carrier sheet. Don't worry, if you have any parts that don't fully adhere just place it back down and press a little longer.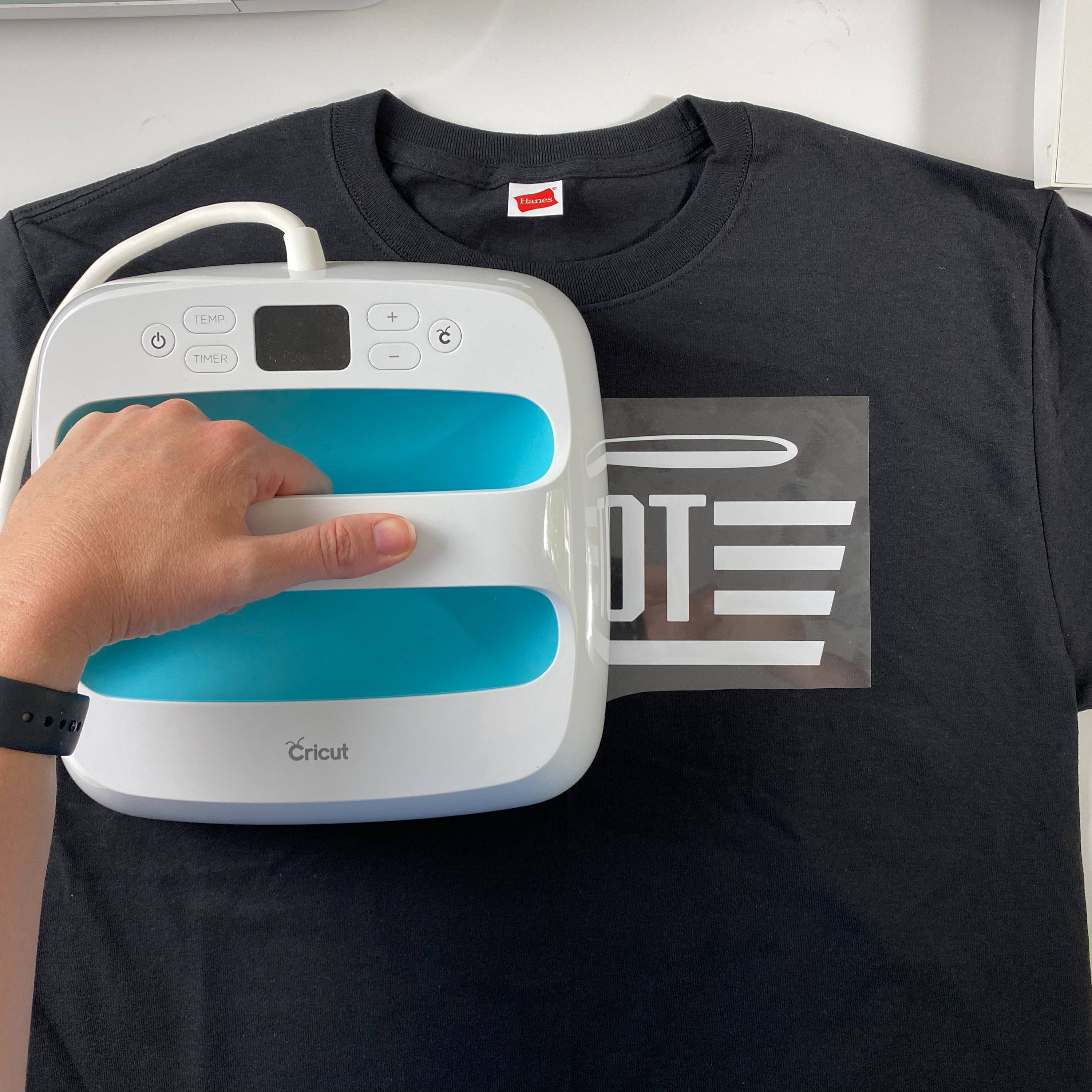 Repeat the process to create a matching Pilot t-shirt for dad!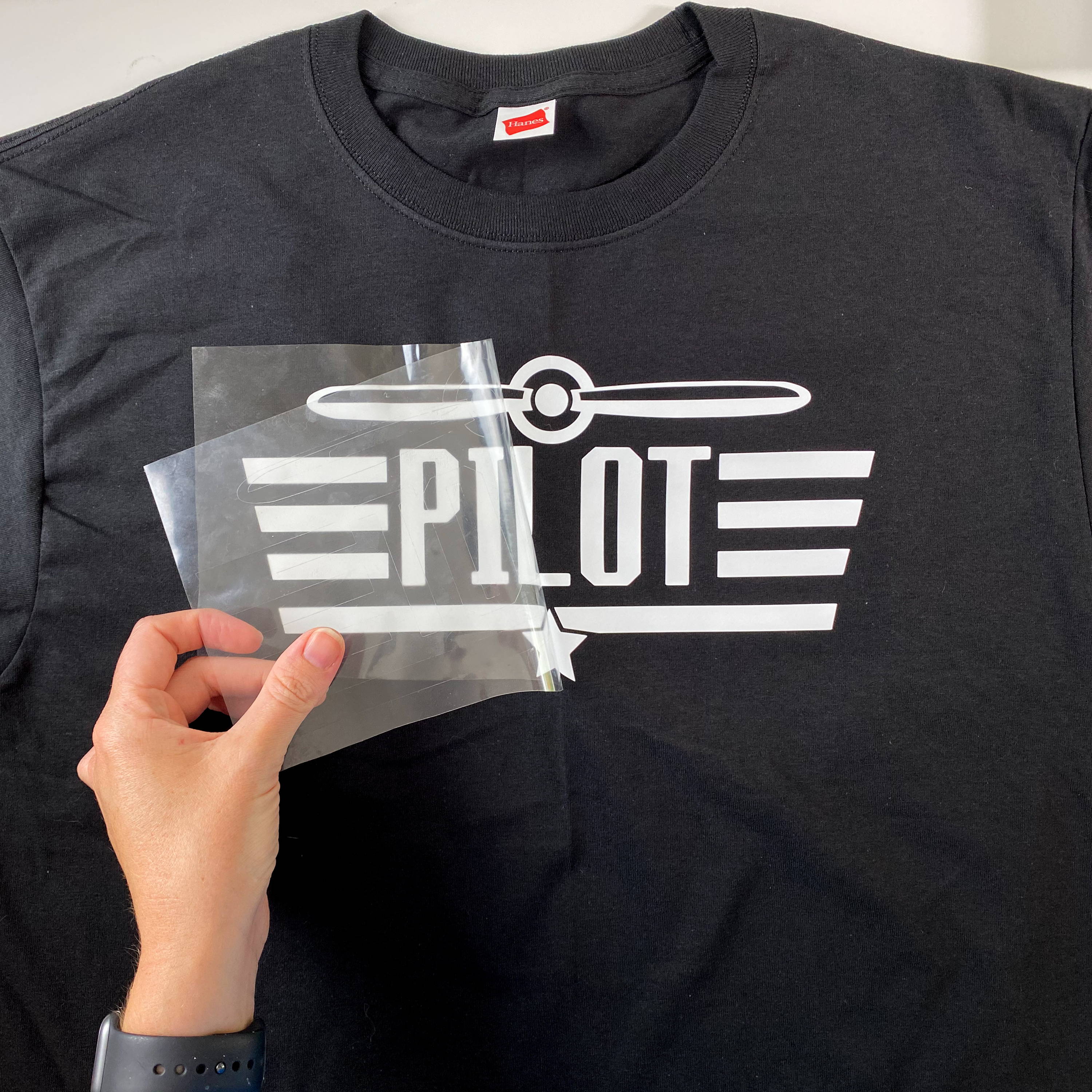 There are so many fun options when it comes to creating matching Father/Son shirts. You could do Player One and Player Two, Big Man and Little Man, The Original and The Remix etc.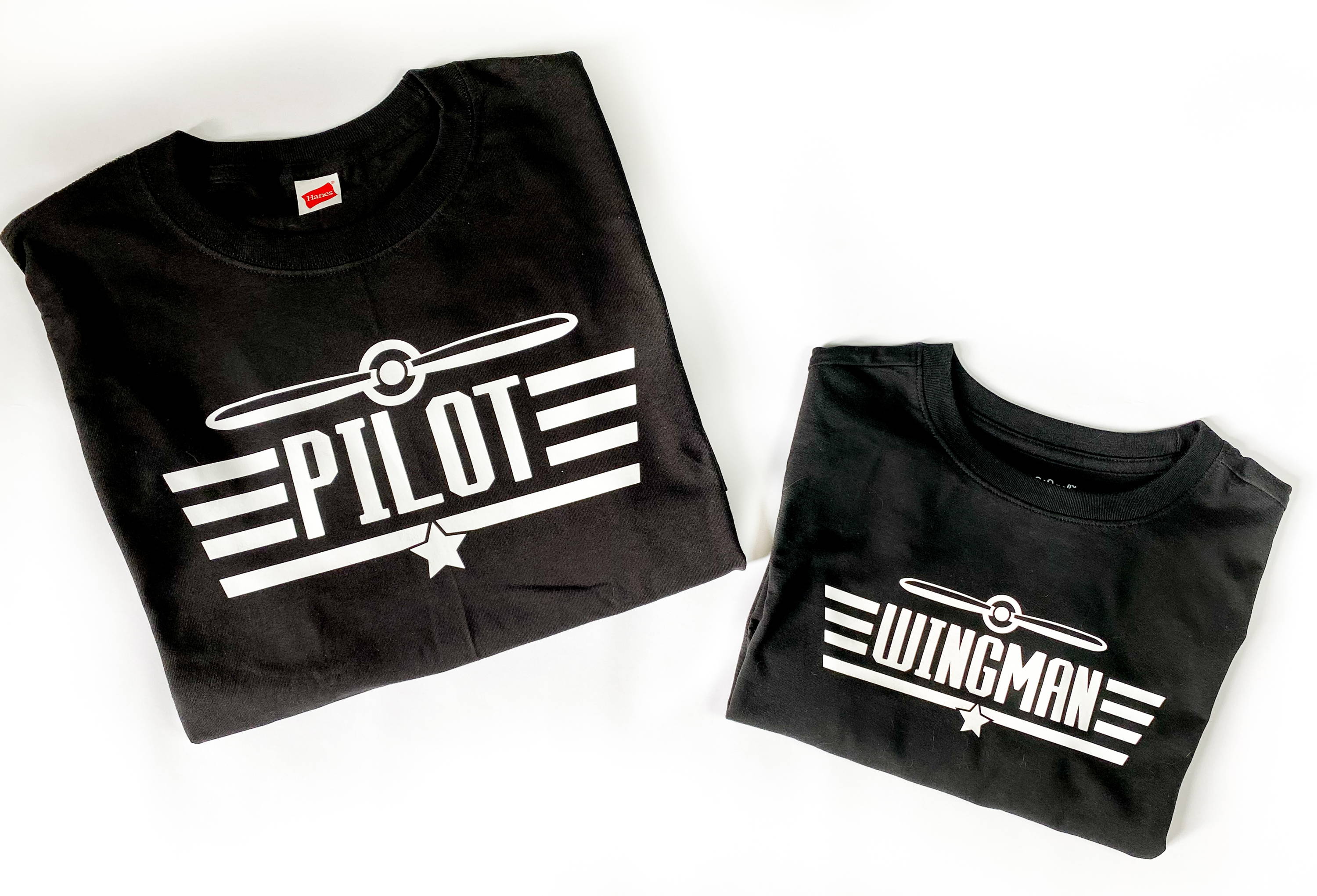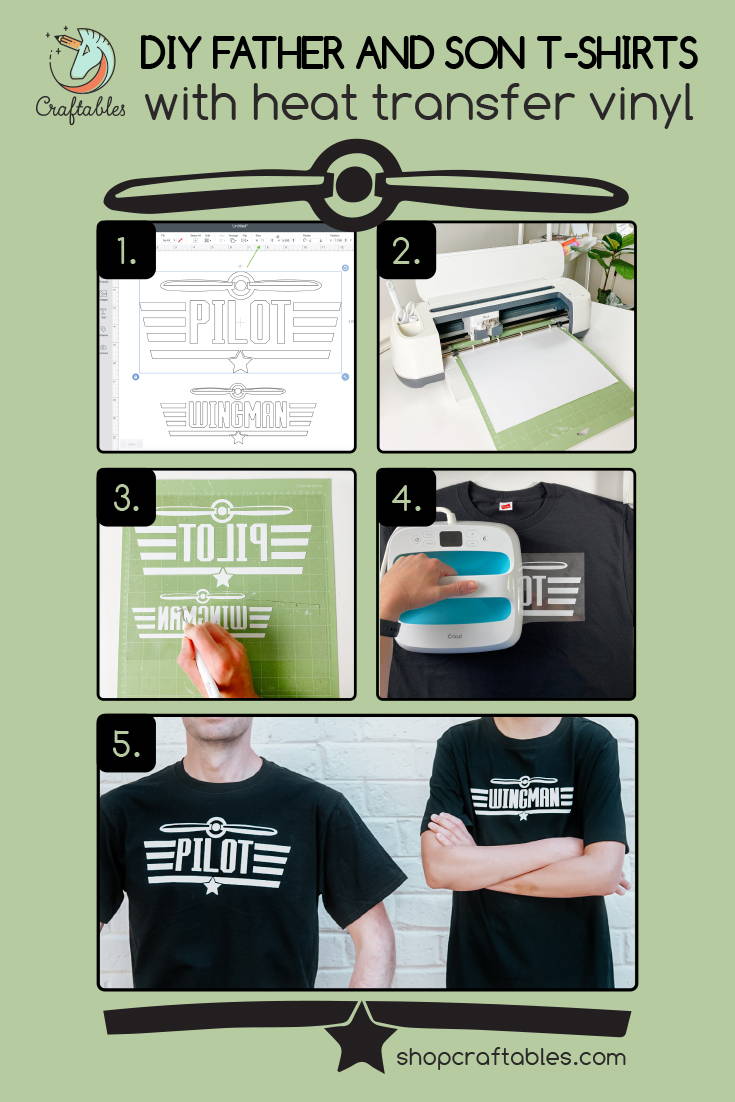 About the Author
Kayla
My name is Kayla and I'm a DIY loving mom of 3, living in North Carolina. I absolutely love creating! It doesn't matter if it's refinishing furniture or paper crafting, I love it all. I'm a former blogger for Silhouette America and current blogger for Cricut so I know the ins and outs of both machines and love teaching beginners all of the handy tips and tricks. Come visit my blog at kaylamakes.com or follow me on Instagram @kayla_made.