Hey y'all! I am so excited to be joining the Craftables blog crew to share a fun back to school DIY. I love working with adhesive vinyl because it is so versatile. Today, I will give you a step-by-step tutorial on how you can create a first day of school sign by applying adhesive vinyl to a chalkboard. The great thing about this project is that the combination of permanent adhesive vinyl and washable chalk markers will allow you to reuse this sign for many years to come. I am working with the Silhouette Cameo, but as long as you have a desktop cutting machine, you are good to go!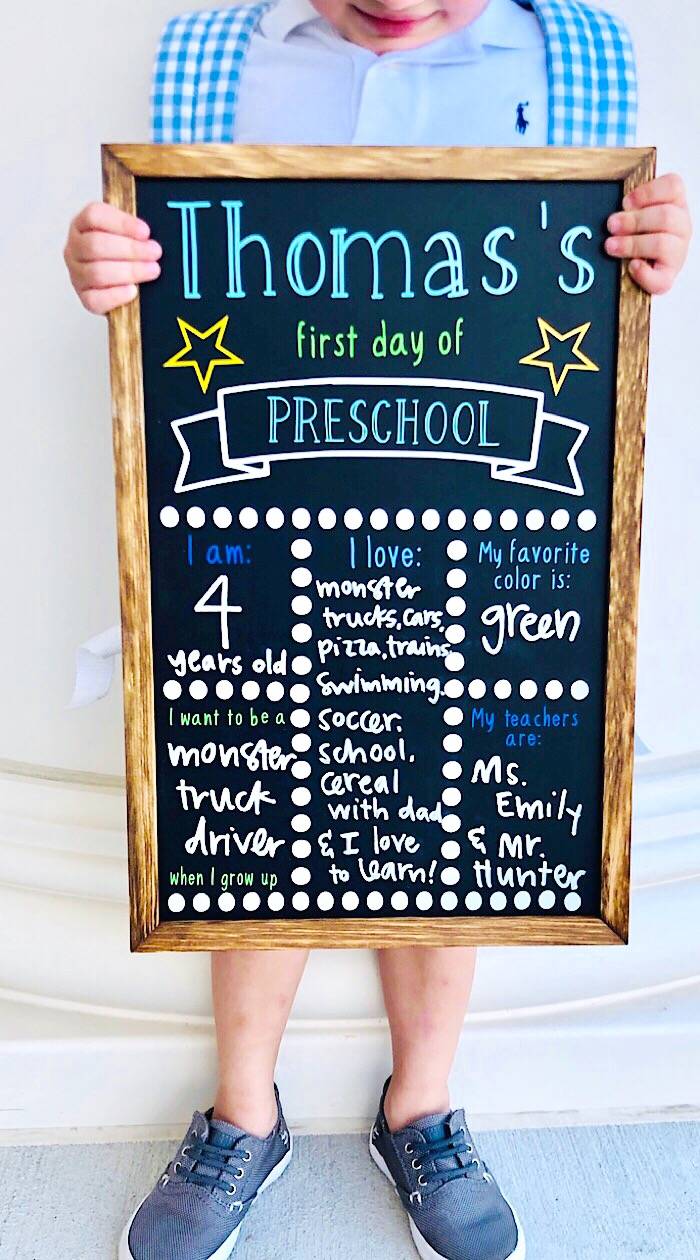 Estimated Time: 30 minutes (Beginner)
Here's What You Will Need:
Silhouette Cameo

Chalkboard Sign

Washable Chalk Markers
Let's get those blades cutting!
Step One:
Set up your design in the Silhouette Studio or comparable software. You can decide what you want your board to say, so it is really fun to get creative here! Don't let creating a design from scratch intimidate you; once you get going, you will find that it is easier than you think! For the wording, I used the text tool and a few different fonts. I love mixing fonts and dafont.com is always my go-to for fun free fonts. For the circle borders, I used the shape tool to draw a small circle and then just a simple copy and paste to create the border lines. You can find a variety of scroll banner options on Google. I tend to search for free designs, save the one I like and then trace in the Studio.
I opted to include "preschool" in vinyl, but in order to reuse your board, it would be better to leave the grade off since we are working with permanent vinyl. I got a little carried away with the variety of vinyl colors and couldn't stop cutting! 😉
I always try to create my designs to scale so that there is no guessing when it comes time to apply the adhesive vinyl. Since my chalkboard is 11"x17", I adjusted my page in the Studio to the same size.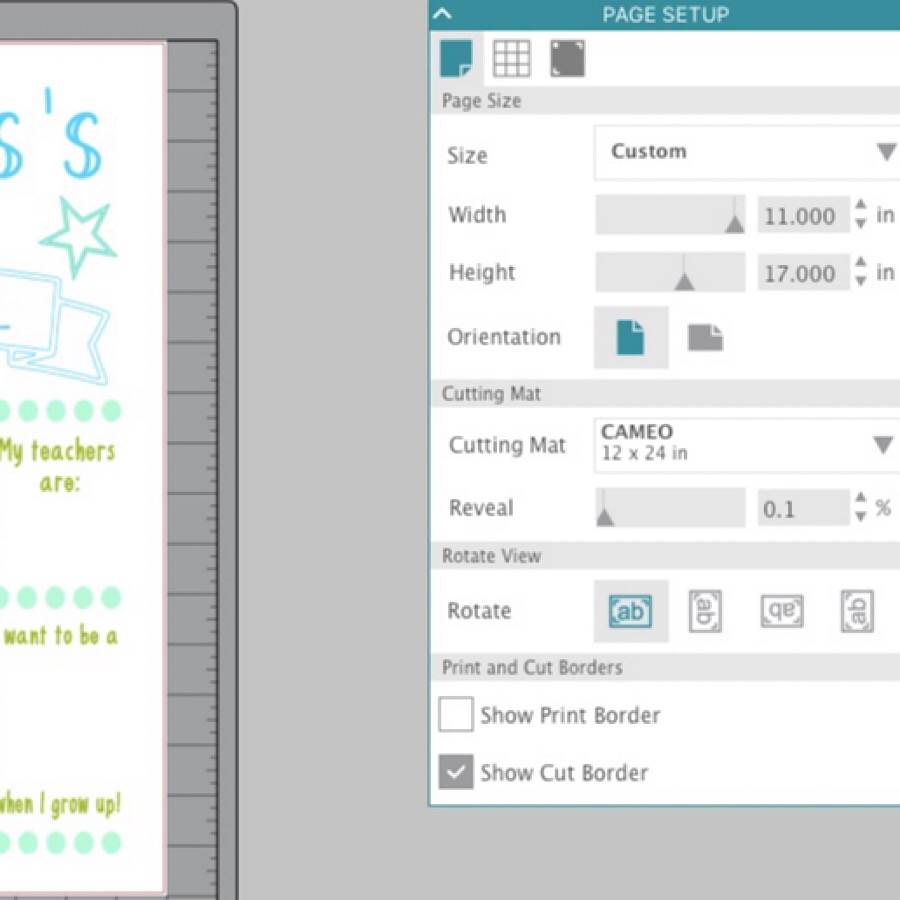 Step Two: Prepare to cut your adhesive vinyl. Since the standard cutting mat is 12"x12" and my design exceeds 12 inches, I highlighted my entire design and moved my first cut to the top of the cut area. It is helpful to turn your cut border on, so that you can maximize the space used without placing your design in an area that will not cut. When you are ready to send your design to be cut, select only the parts of your design that will be cut from your first color of adhesive vinyl.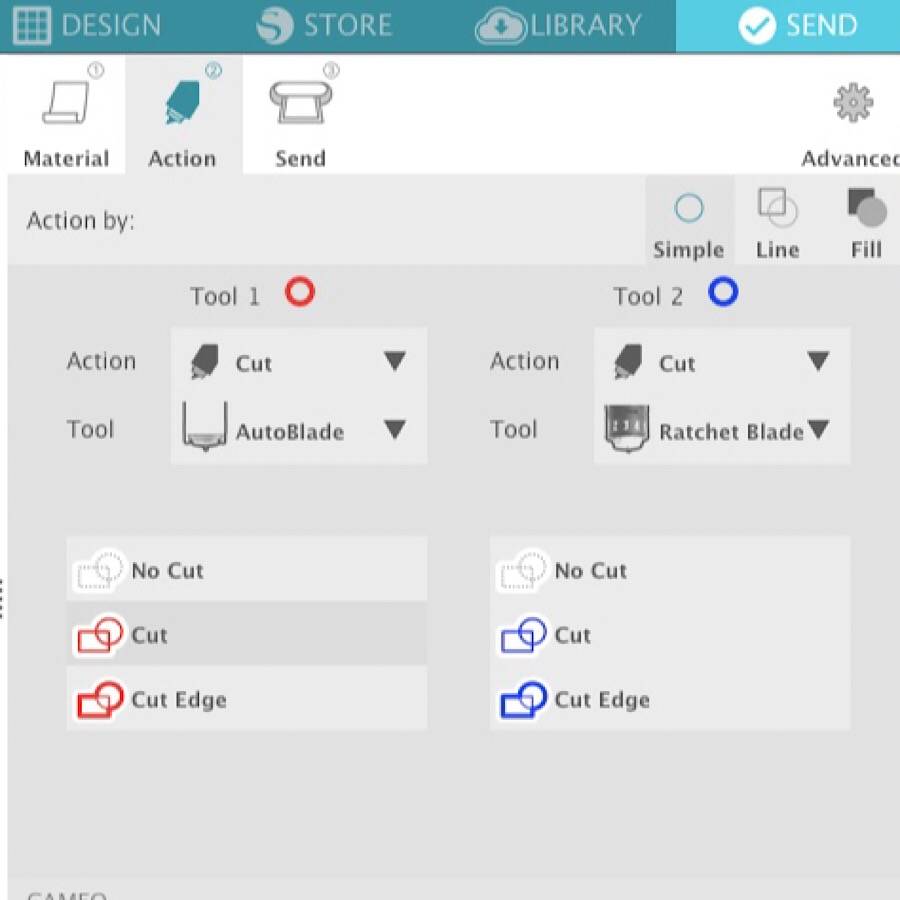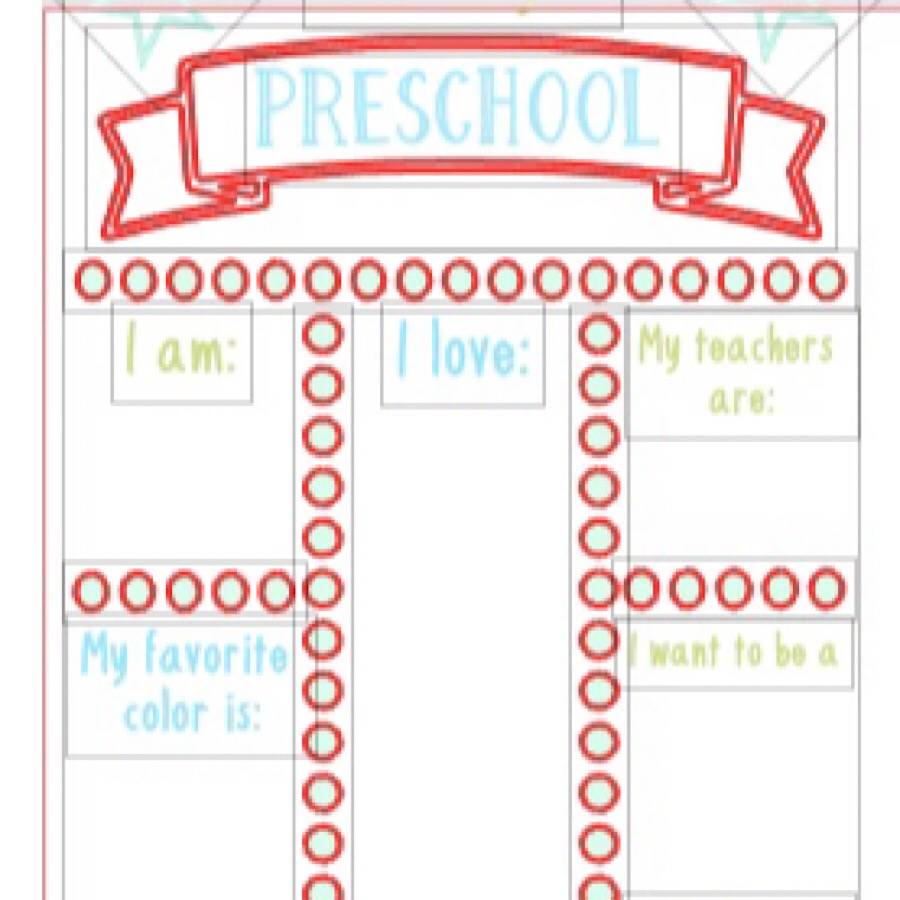 I selected everything that I will cut from white since that is the largest cut that I will make.
Step Three: Load the color of vinyl needed for your selected cut and send!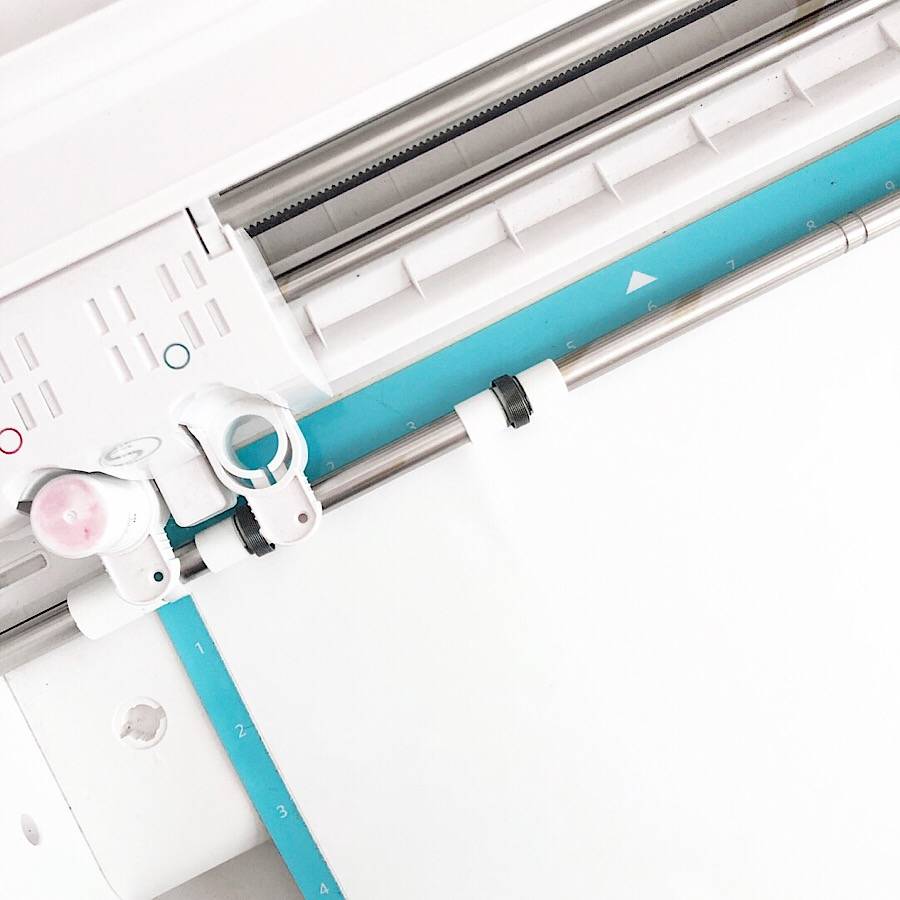 Step Four: Continue to load your different adhesive vinyl colors until all cuts have been made. In order to use the least amount of vinyl needed to make each cut, I tend to remove the parts of my design that have already been cut and place the current part of the design as close to the edge as I can.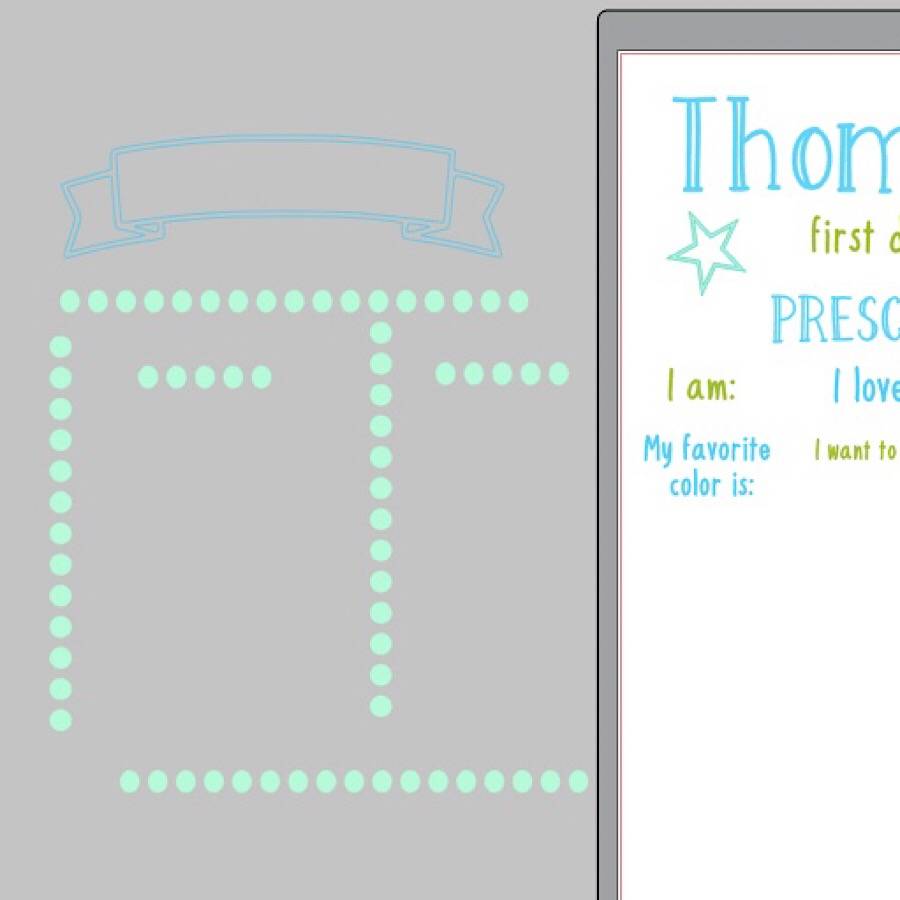 Step Five: When you have cut everything out to create your complete design, weed away the excess adhesive vinyl. Start by removing the larger piece of overlaying vinyl to reveal your design.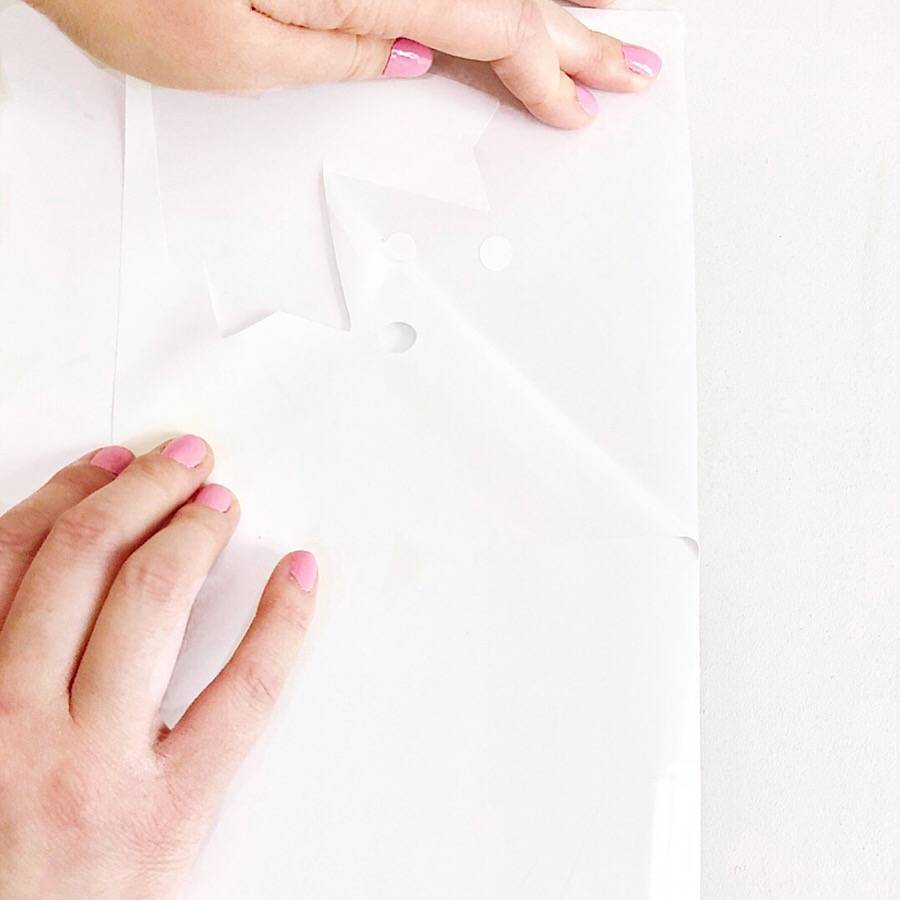 Then, grab your spatula tool to help remove smaller pieces.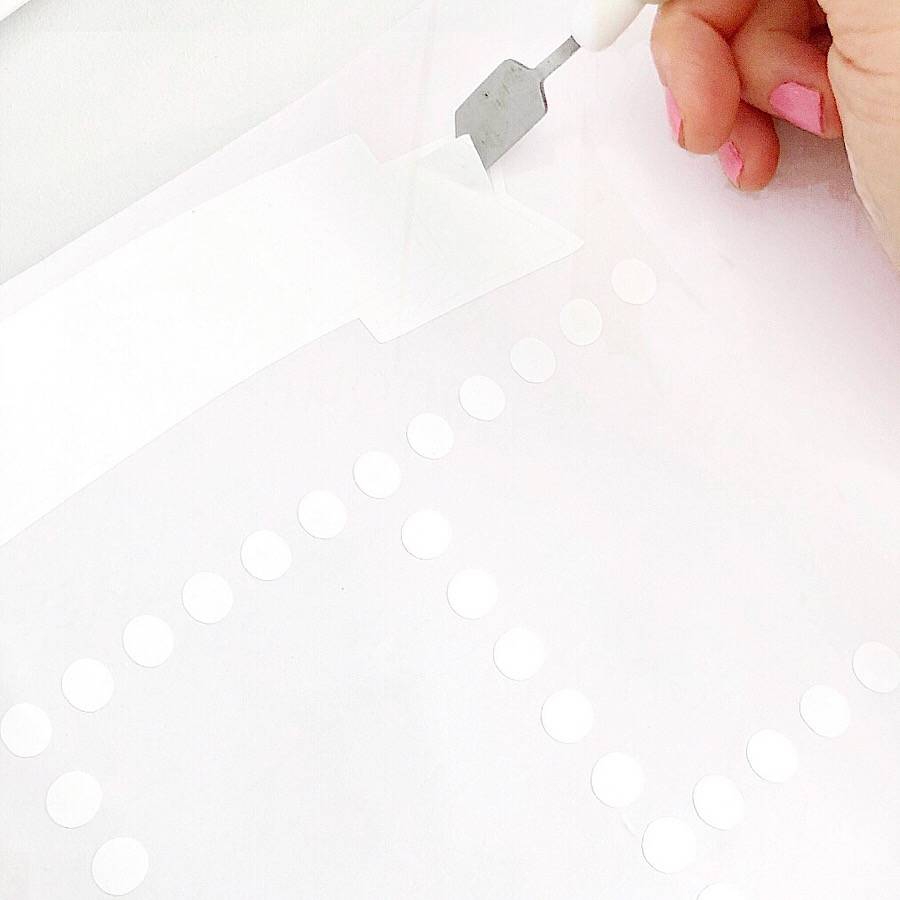 Step Six: When you have finished weeding, cover everything with transfer tape. One sheet of transfer tape can go a long way! Use your scraper tool to make sure the transfer tape is fully adhered to the vinyl.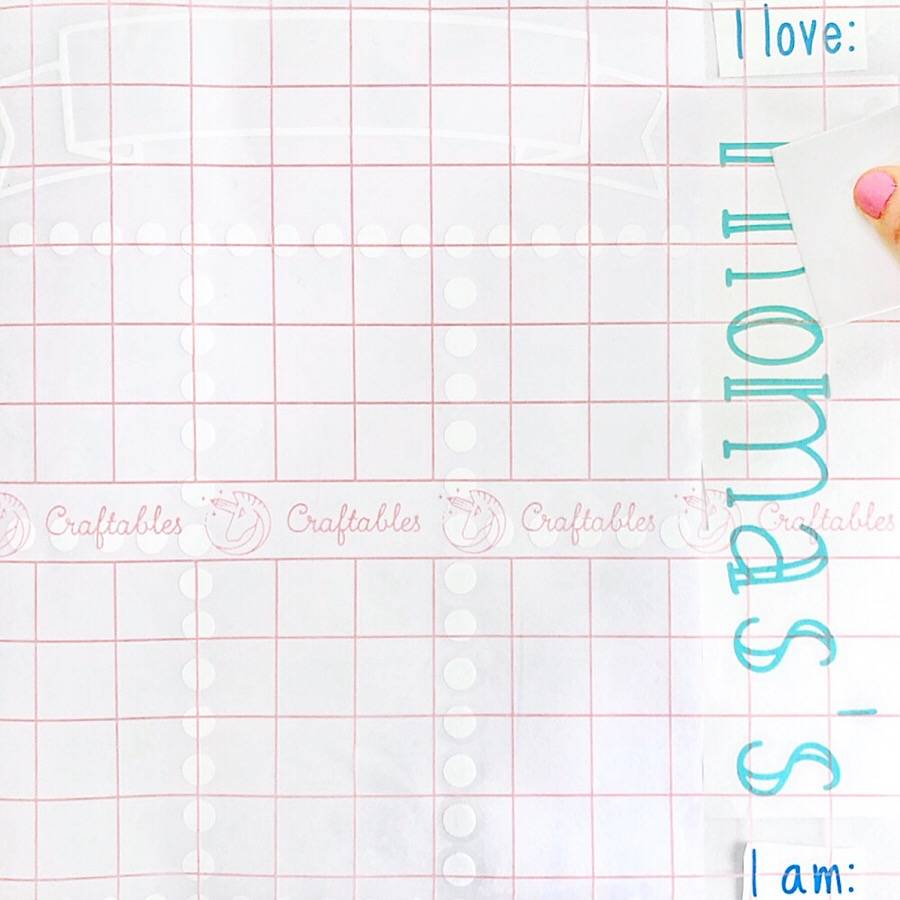 Step Seven: Use scissors to cut each piece of the design from the transfer tape and cut away any excess space around each part of the design. Carefully align the white portion of your design on the chalkboard and rub firmly over it with the scraper tool.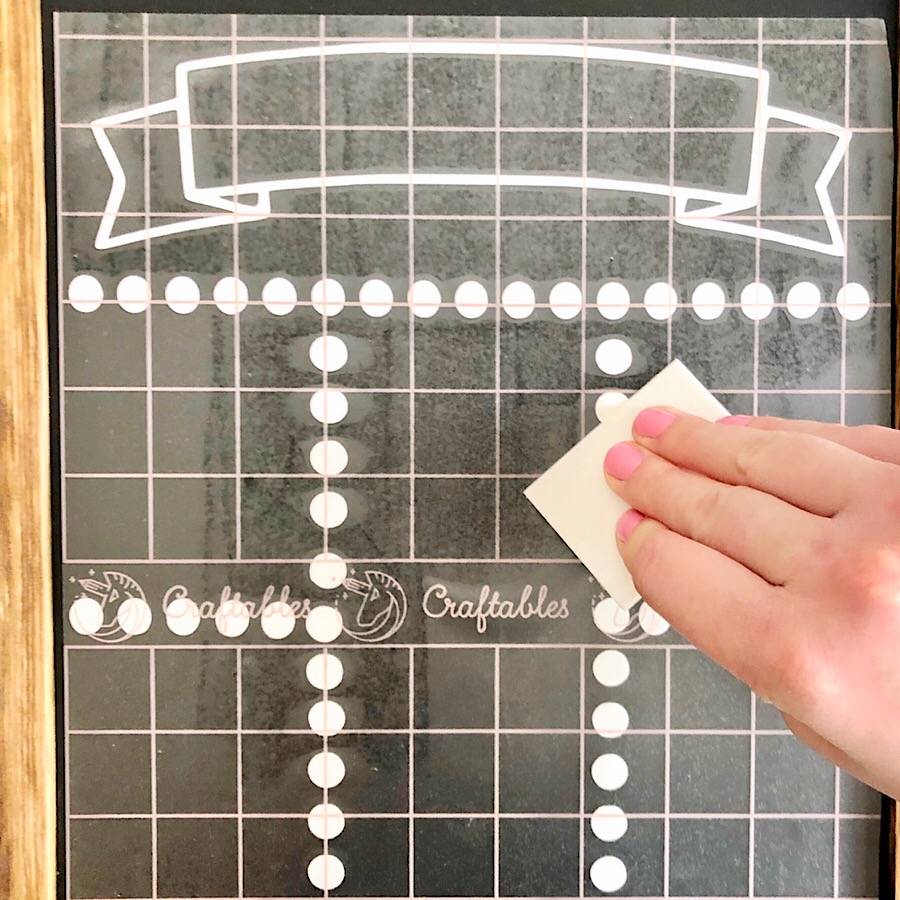 Step Eight: Slowly pull the transfer tape away. If you see that any part of the adhesive vinyl is not sticking to the chalkboard, press the transfer tape back down and do another pass with the scraper tool.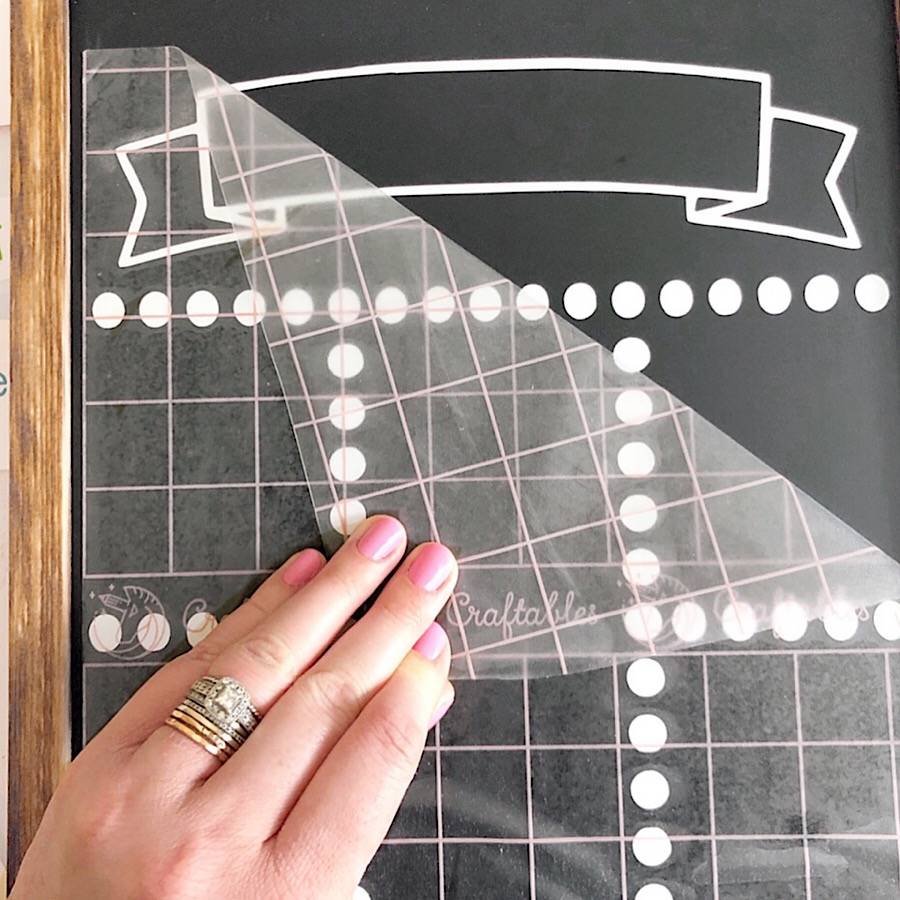 Step Nine: Continue step eight until all of your adhesive vinyl has been transferred to the chalkboard.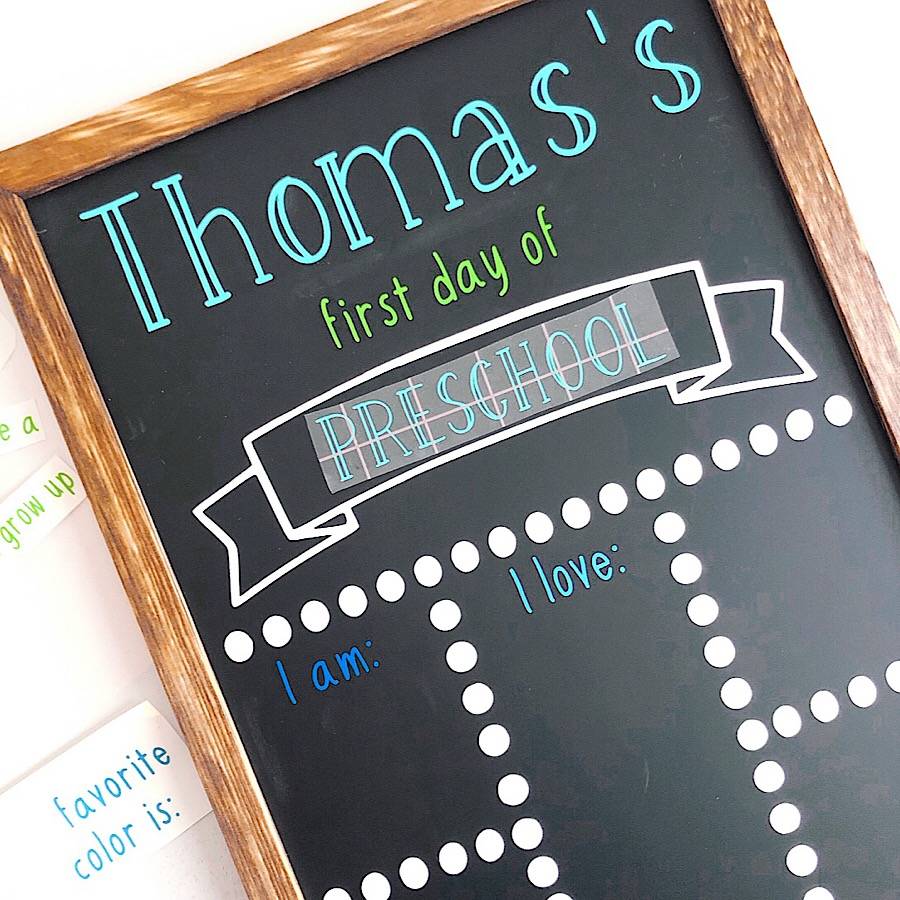 Step Ten: Voila! Grab a chalk marker and fill out your chalkboard!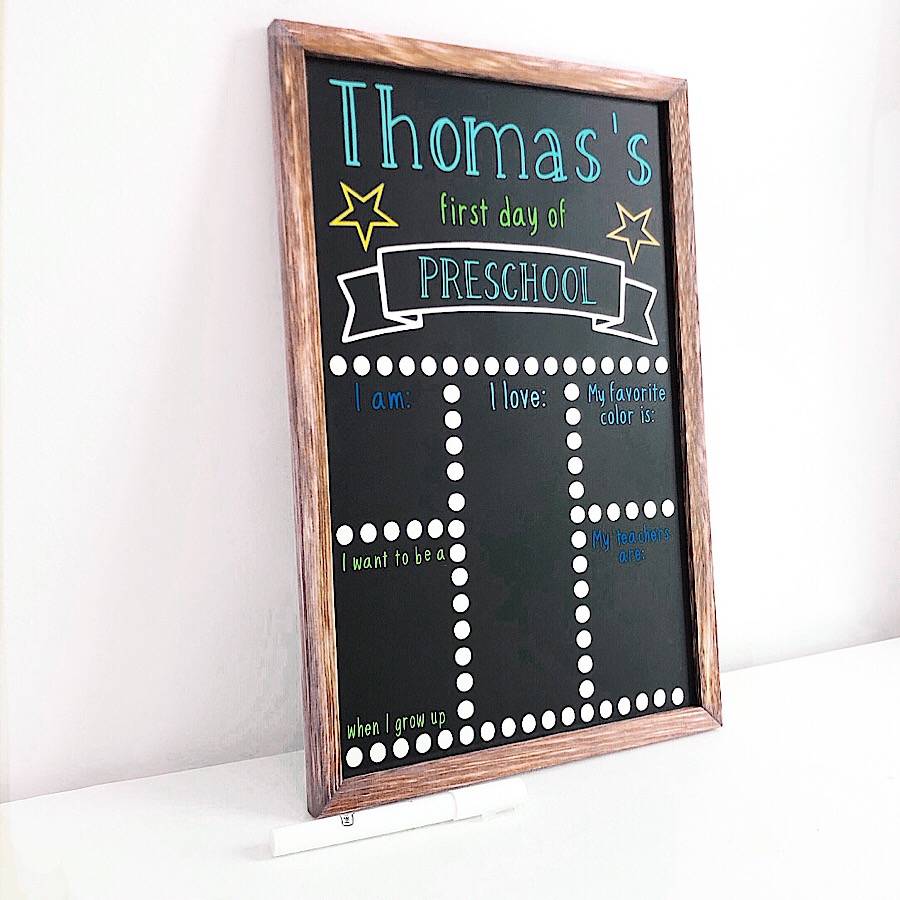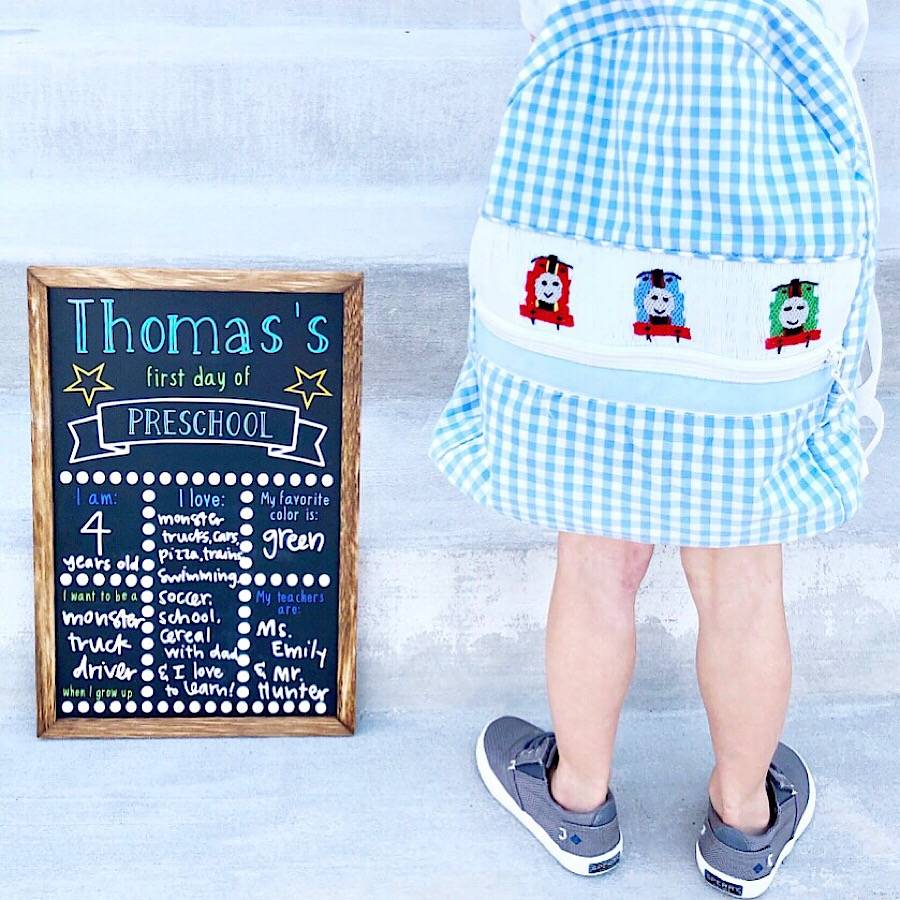 I hope your kiddos have a fabulous first day of school and I hope that you have fun creating a memorable sign for them! Stop by the Craftables blog for more BTS projects, like our DIY Back to School Teacher Tumbler. Happy Crafting!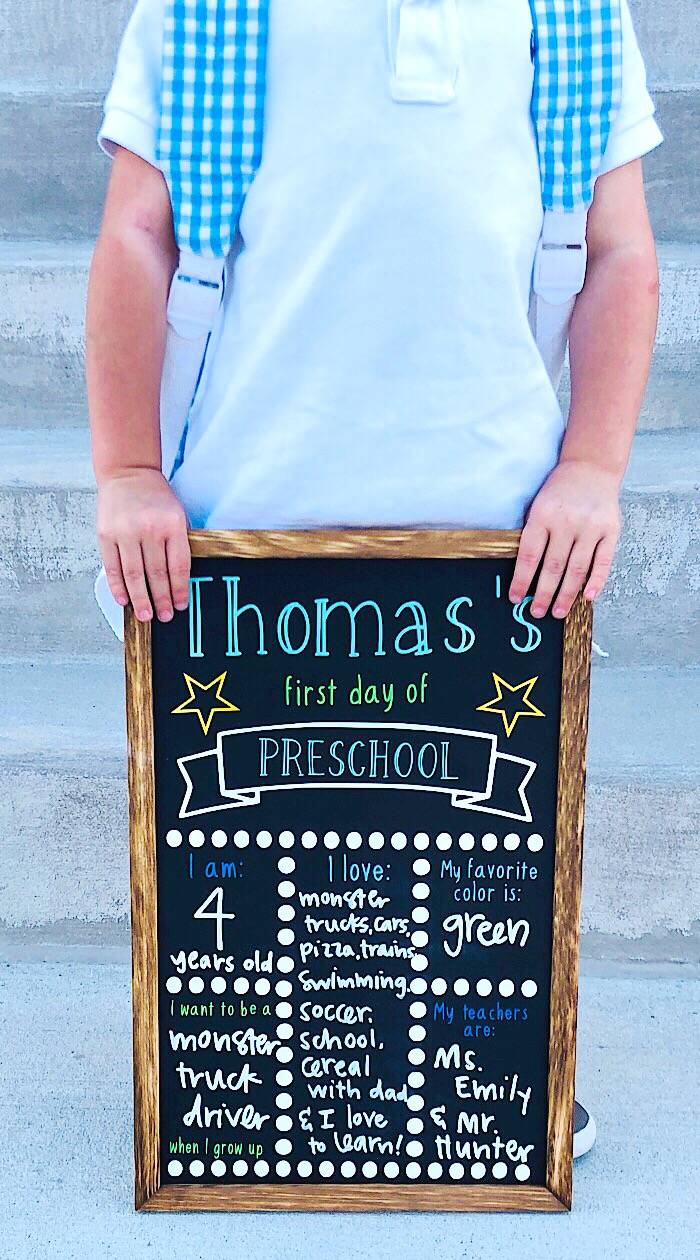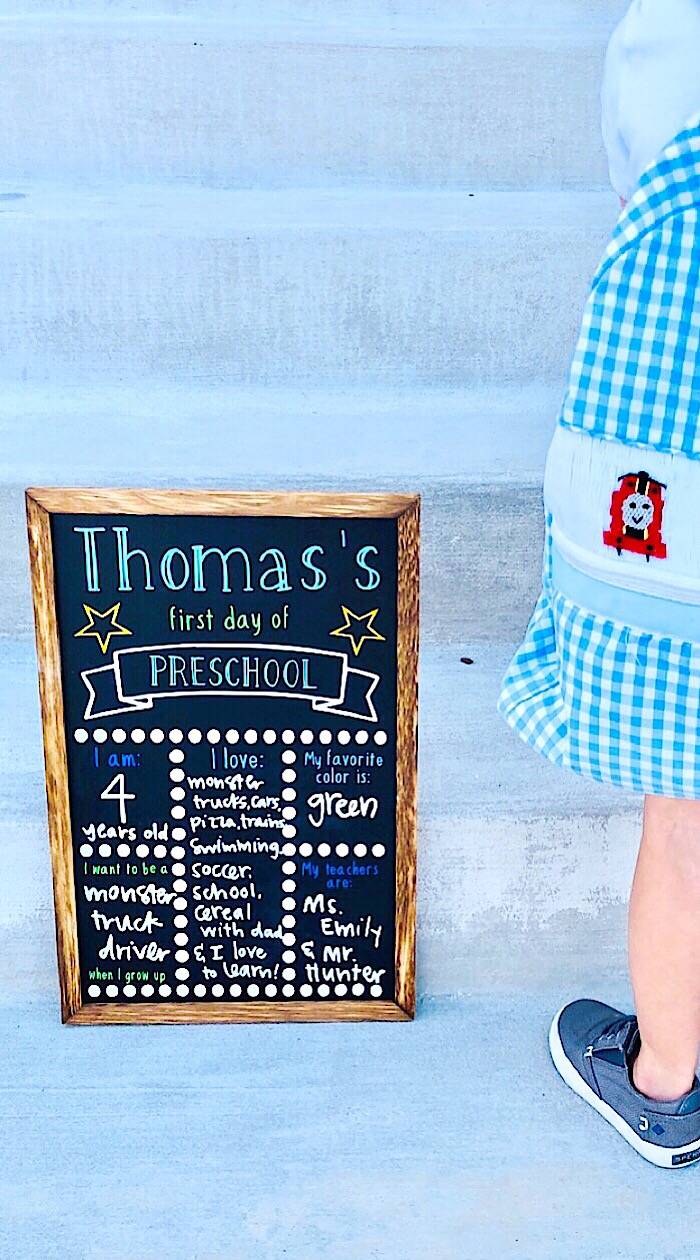 About the Author
Caitlin Hallman
Hey y'all! I'm Caitlin, a busy mama of two living in sweet home Alabama. I work full time and my kids are 22 months apart, so it isn't always easy to take "me time," but I find that crafting is a great way to de-stress after a long day of work! I also love having the ability to create things for my kids from t-shirts to teacher gifts. I always get coined as the "extra mom," but in reality, I am a hot mess that waits until the last minute and I always turn to vinyl to save the day! I am excited to share ways that I have found to simplify my life through crafting with you. You can follow me on Instagram @themrseverything_ ❤