DIY Halloween Cotton Kitchen Towel With Heat Transfer Vinyl

Hi friends! It's Elise from Polka Dotted Blue Jay, here to share one of my favorite heat transfer vinyl projects with you. Custom holiday kitchen towels are easy decorations that instantly add some holiday fun around the house. Keep reading to see how I adjusted an exsisting design from the Craftables Free SVG Library to apply heat transfer vinyl to a cotton kitchen towel.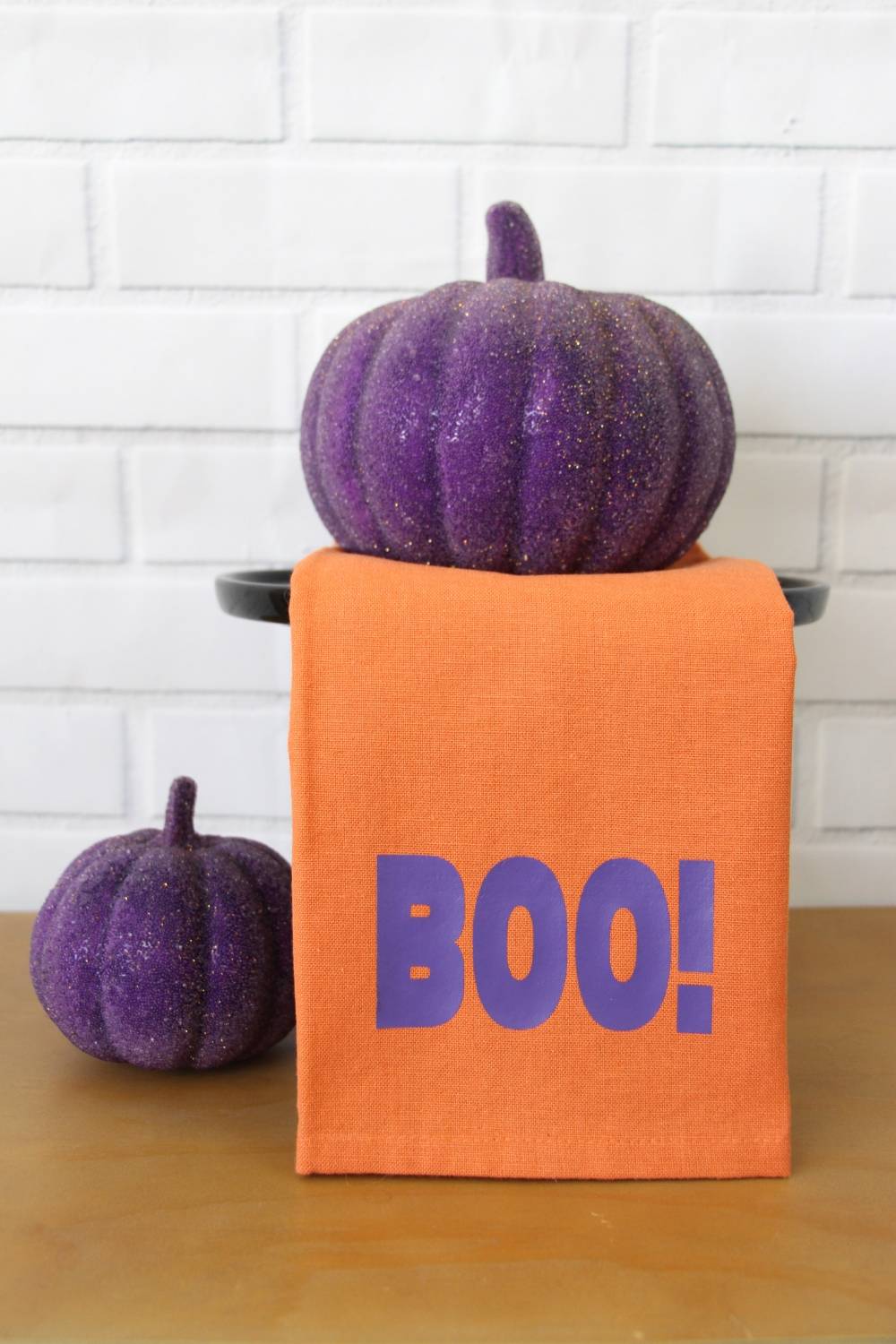 ESTIMATED TIME: 20 minutes
HERE'S WHAT YOU'LL NEED:
STEP ONE: CREATING YOUR DESIGN
Open up Silhouette Studio®. Download your art file from the Craftables library and then open in your Silhouette Design Studio. Click File>Open>Select your downloaded file. You can use the designs in this file to decorate more than just kitchen towels. For instance, they would work great on the pumpkins featured in this post!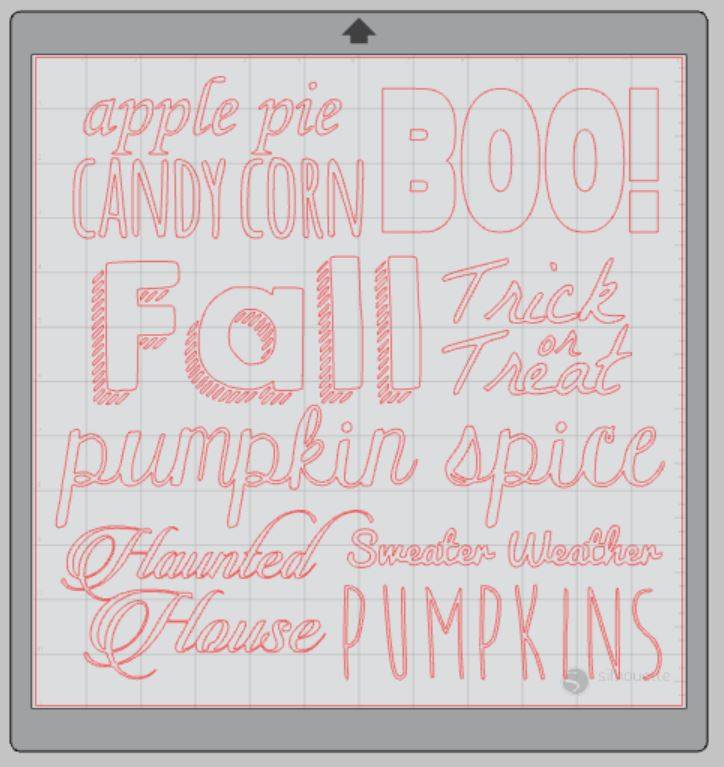 Select the whole design and then Object>Remove Custom Path. This will separate each word.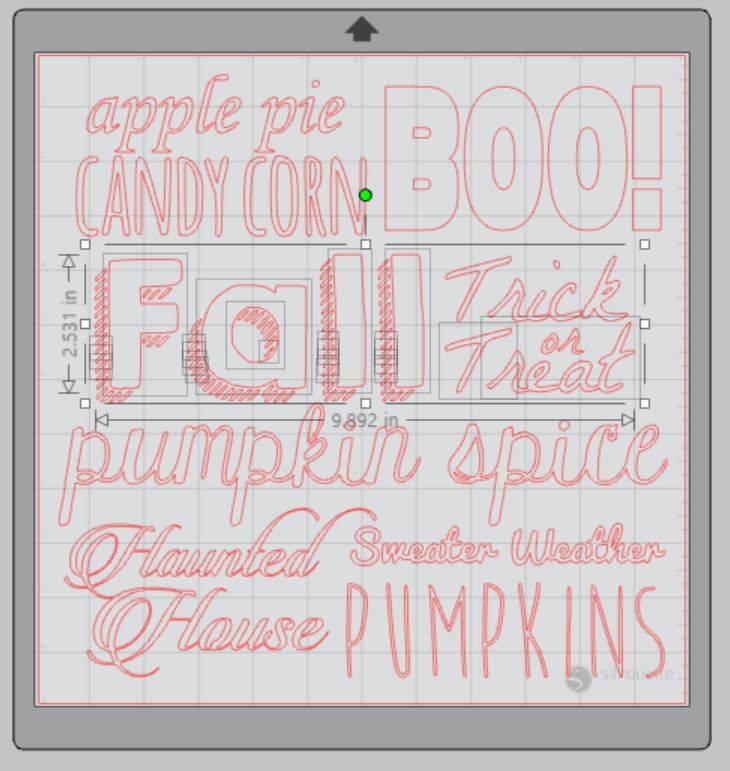 Click and drag to delete the words you don't want in your design. Make sure you delete the small parts of the letters. I clicked and dragged the whole design under the "BOO!" and hit "delete". I had to do it a couple times to make sure I removed everything except the "BOO!"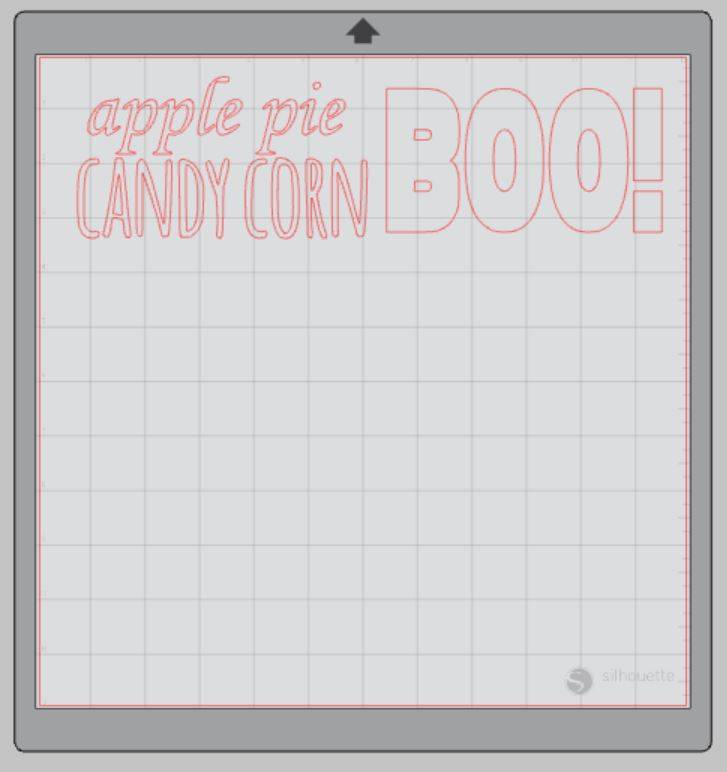 Click and drag to select the "BOO!" and then group together by selecting Object>Group. This is a step you don't want to skip because you will need it for sizing your design as well as flipping it for cutting.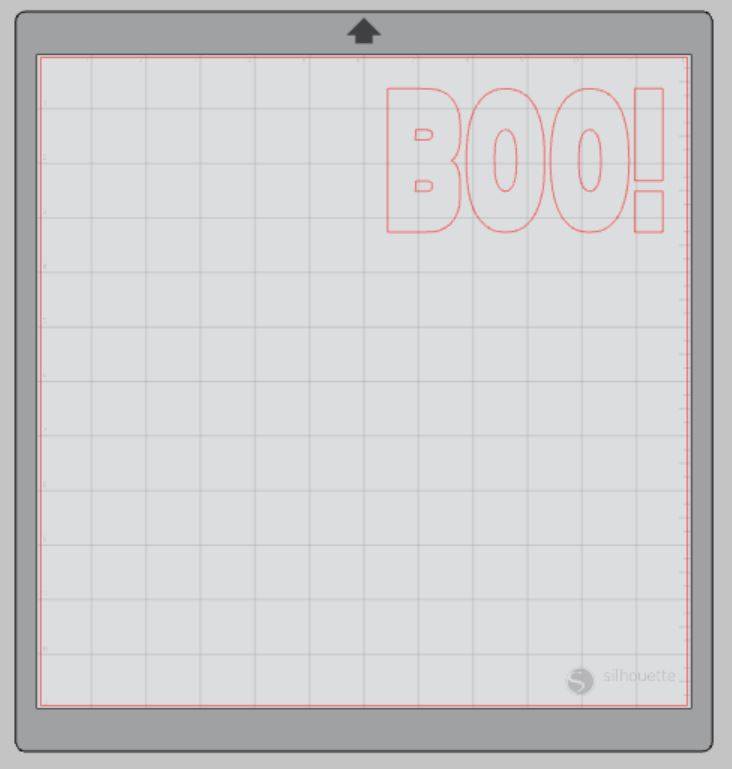 Size your design to the correct space on your 12x12 template – be sure to move the design as a group so it keeps everything lined up. You can do this by clicking and dragging to cover the whole design and then moving as one piece.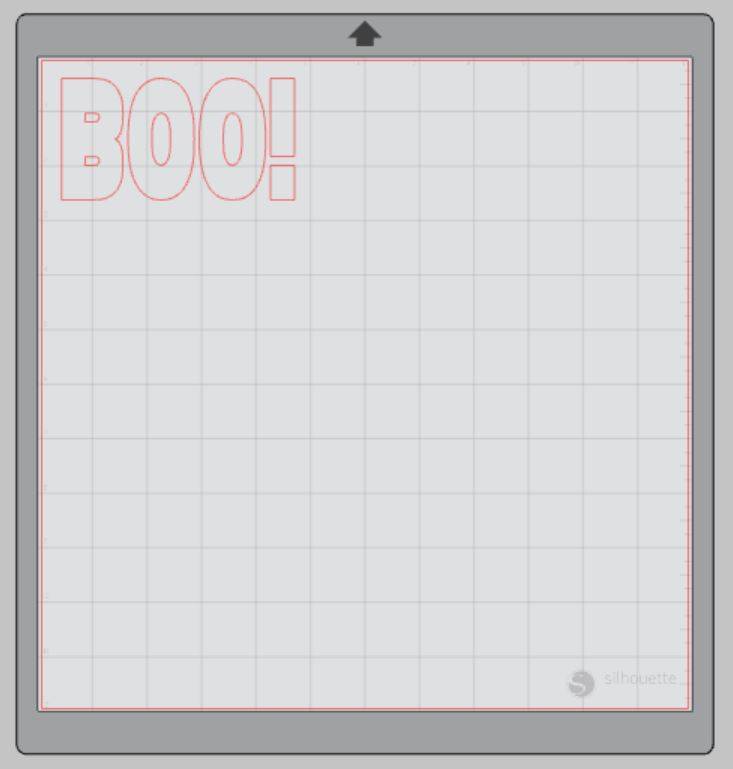 Flip your design horizontally. Select Object>Mirror>Horizontally. You need to cut your design out backwards so that it appears right side up when you iron it on your kitchen towel.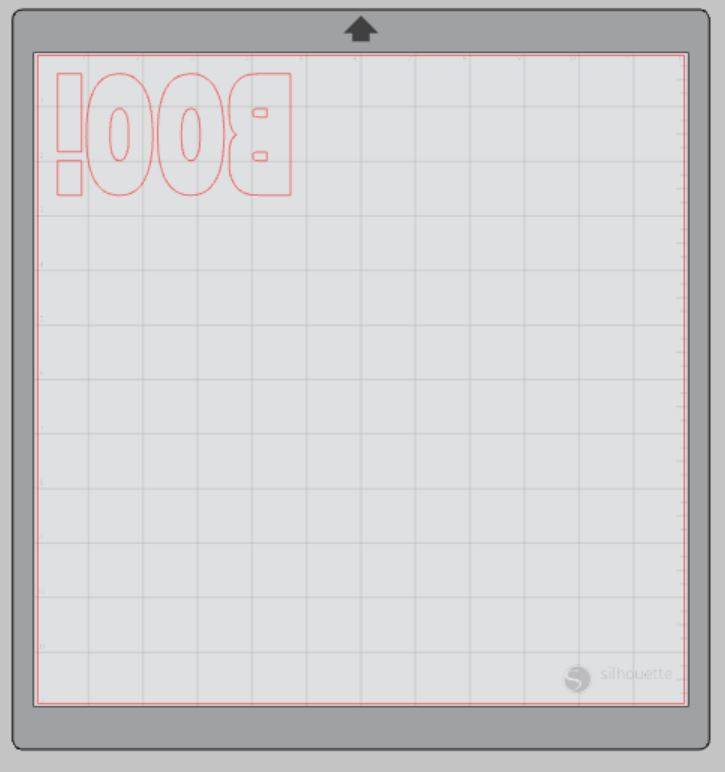 Load your heat transfer vinyl into your machine with the dull color side up (the clear carrier sheet face down). Follow the prompts in the Design Studio to adjust your blade (if using a ratchet blade) for Heat Transfer Vinyl Smooth and double check to make sure your design has been selected to cut. Select "Send" to start cutting.
STEP TWO: PREPARING YOUR DESIGN
Use your weeding tool to remove the excess vinyl from your design. Be sure to leave your design on the clear carrier sheet – this is how you will iron it onto your kitchen towel. Remove the centers of your letters. You'll want to make sure that you've removed all of your scraps from the clear carrier sheet, otherwise they will end up being ironed onto your towel!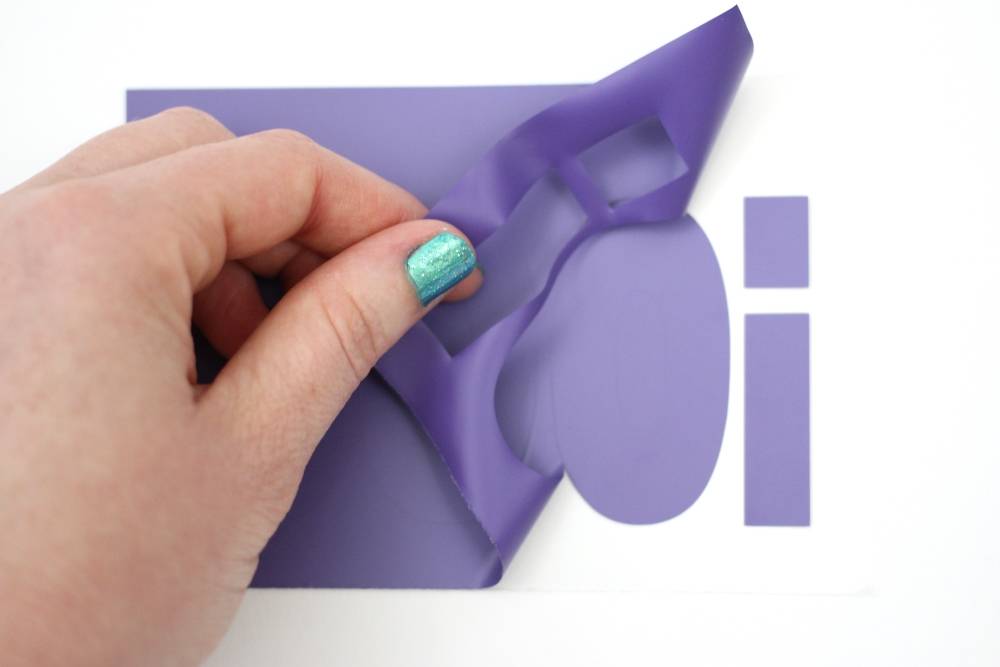 STEP THREE: PREPARING YOUR DESIGN
The Craftables Heat Transfer Vinyl includes awesome instructions on the packaging for making your Heat Transfer project. Be sure to follow those directions for the different types of Heat Transfer Vinyl. Here are the basics:
Heat up your iron or heat press. I use a clothes iron on cotton heat with NO steam.
Place your kitchen towel on your ironing board and make sure it is flat.
Pre-heat your kitchen towel.
Place your weeded design face up on top of the kitchen towel where you want it to go.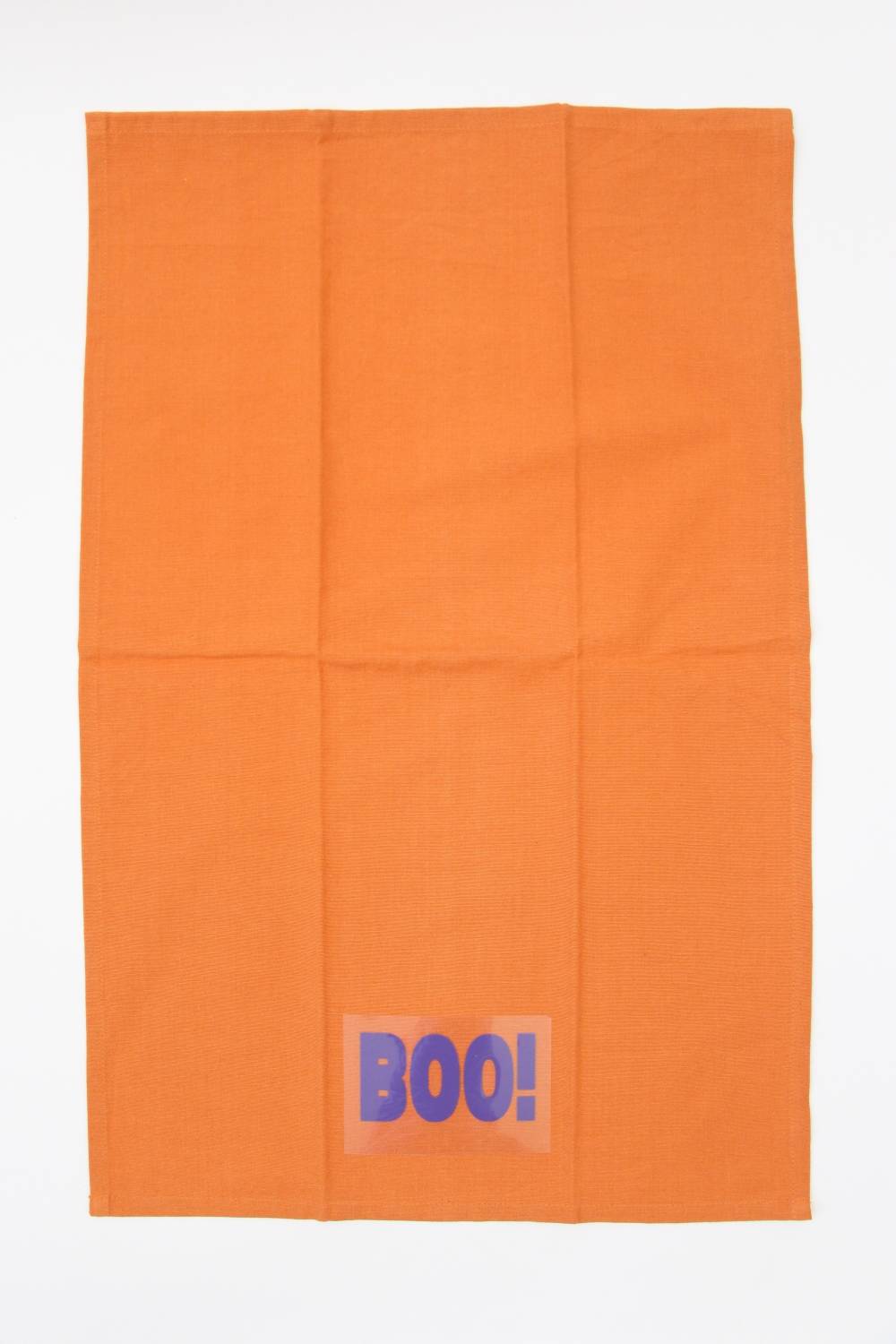 Cover your design with a Teflon sheet and apply firm pressure with your hot iron.
Spot test your design to see if it sticks to your t-shirt when you pull up on the clear carrier sheet after the recommended time has passed. The smooth heat transfer vinyl calls for 10 seconds before you peel, but this varies per type of HTV so make sure to reference the Craftables instruction sheet.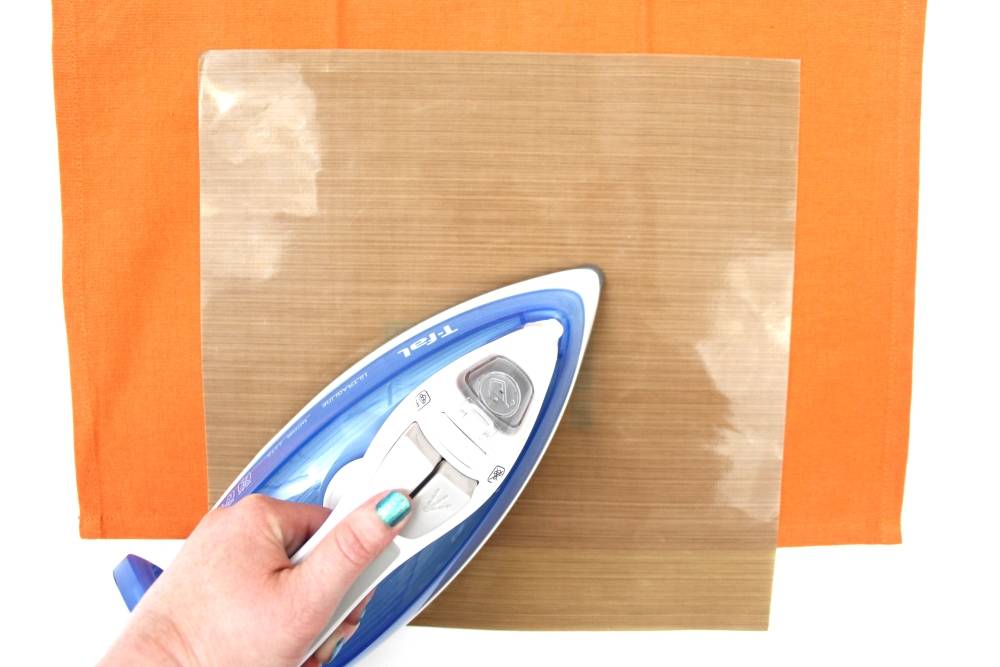 Once your design has completely transferred, remove the clear carrier sheet and discard.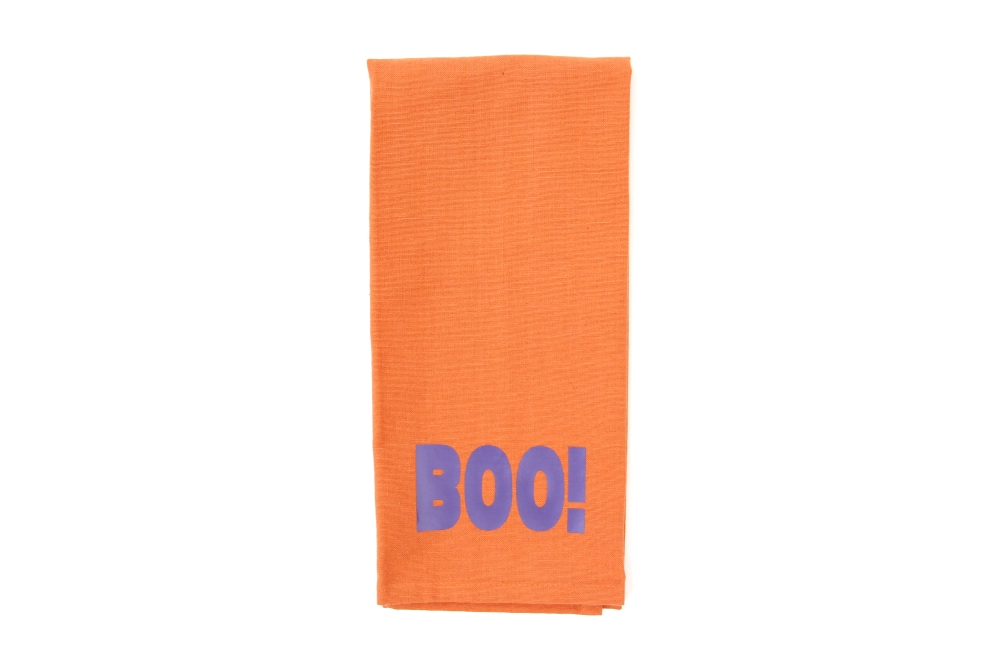 I can't stop thinking of ways I could use this Halloween Kitchen Towel this Fall. It would be great as part of a gift basket, hanging from my oven, or next to my kitchen sink. The options are endless! Keep your new towel clean and ready to be reused next season with our heat transfer vinyl care instructions.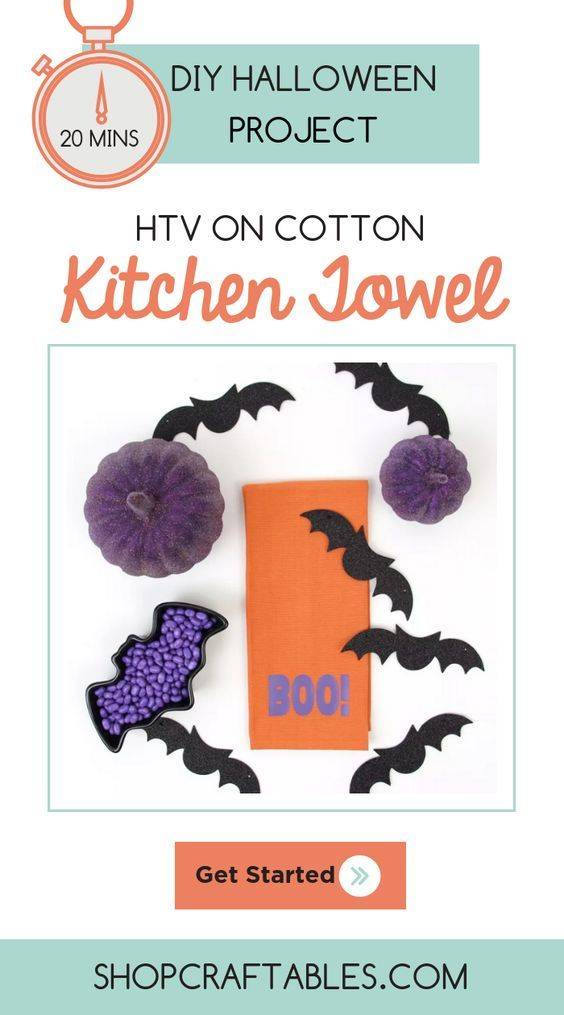 Craftables carries 75 different colors and styles of heat transfer vinyl. Whether you're looking for smooth, glitter, foil, flock, or glow in the dark, we've got you covered! Our bulk sheet pricing gives you the opportunity to purchase a variety of colors at an extremely affordable price! As mentioned in this post, we provide detrailed instructions with every order so all your projects can be flawlessly executed! So what are you waiting for? Go pick up some Craftables Heat Transfer Vinyl, there are so many fall projects to be made!
About the Author
Elise Laney
I am Elise from Polka Dotted Blue Jay – a blog full of crafts, party inspiration, and desserts covered in sprinkles. I live in sunny southern California with my husband, our baby boy, and our two fluffy cats. My Grandmother ignited my creative spark as a little girl and I loved getting to visit her and work on whatever craft project she had dreamt up. I am a legal accounting clerk by day (hilarious because I am terrible at math) and a crafting tornado by night. Sometimes all a woman needs is some craft glue and glitter to find balance in daily life. I'm thrilled and honored to be a part of the Craftables team and can't wait to get crafty with you!