A Simple DIY Halloween Tablescape: Adhesive on Tumblers and Plates

What's a girl to do when she can't find the perfect party supplies for a spooky soiree? She makes them, of course! It's so easy to apply Craftables adhesive vinyl to glass plates and plastic tumblers to make your own Halloween tablscape. This step by step tutorial will show you exactly how to throw a party fit for a witch!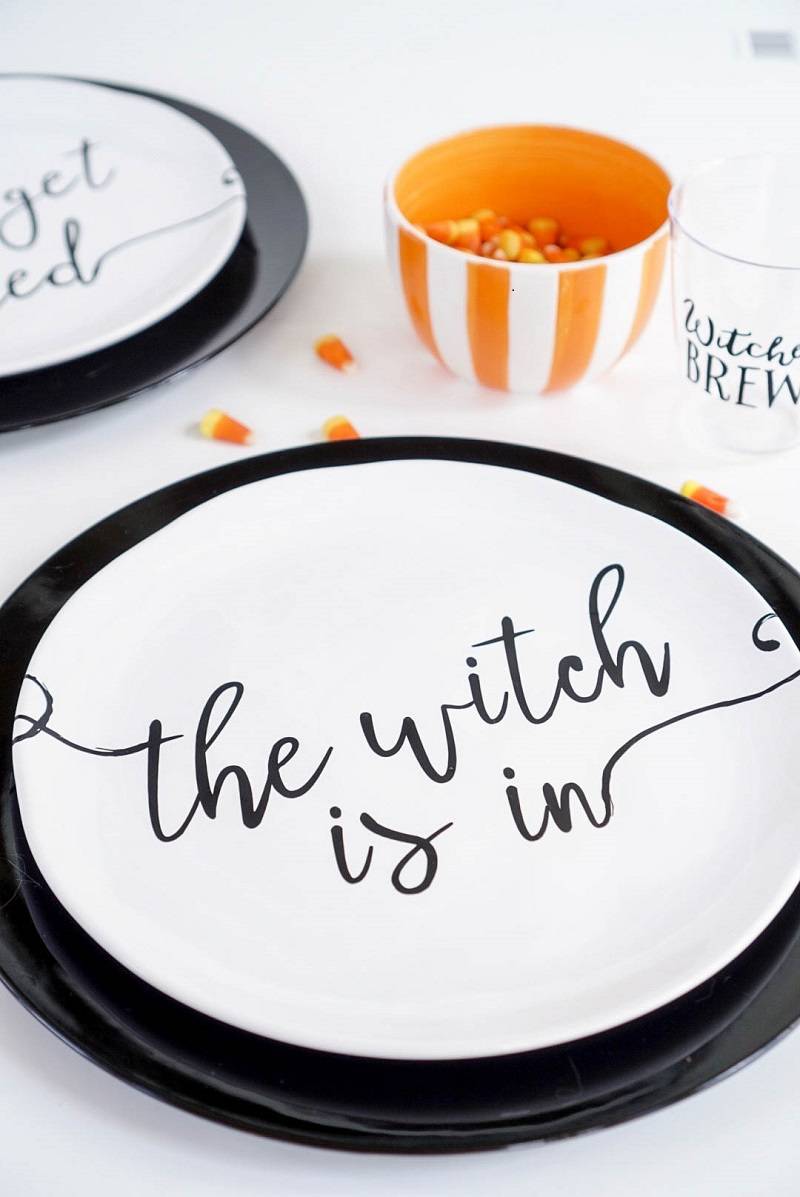 Here's what you need:
ESTIMATE TIME: 30 Minutes for a 4 place setting
Step One: Set Up Design
Start by measuring the width of your item and sizing the design accordingly. I'm using a 12-inch dinner plate so I set the width of my design to 11.75 inches.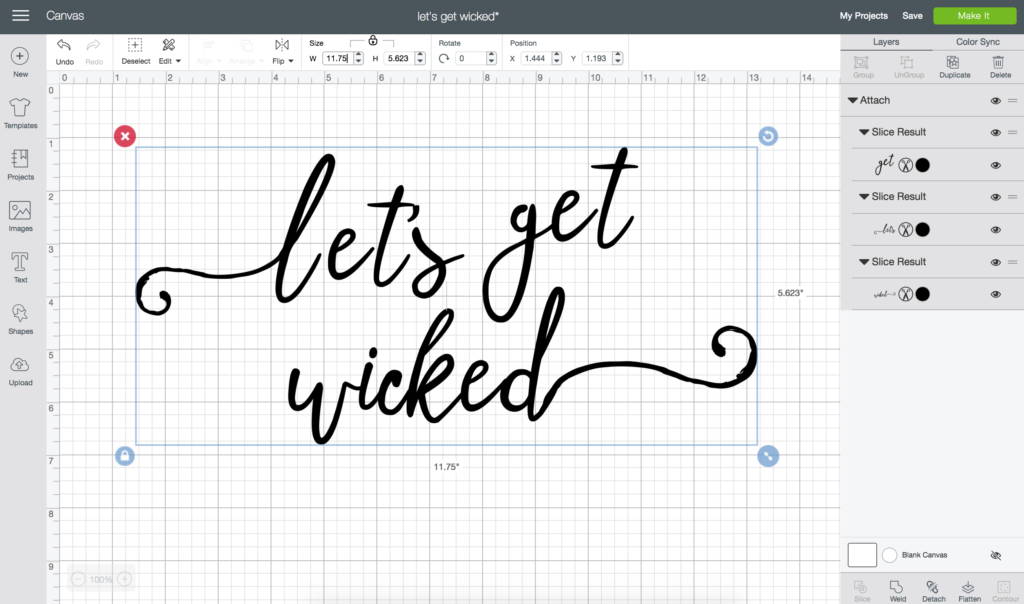 Step Two: Load And Cut Vinyl
Place the adhesive vinyl (for this project I used Craftables Matte Black) on the cutting mat and load the machine. Depending on your machine and software you may need to adjust the settings, then proceed to cut out the designs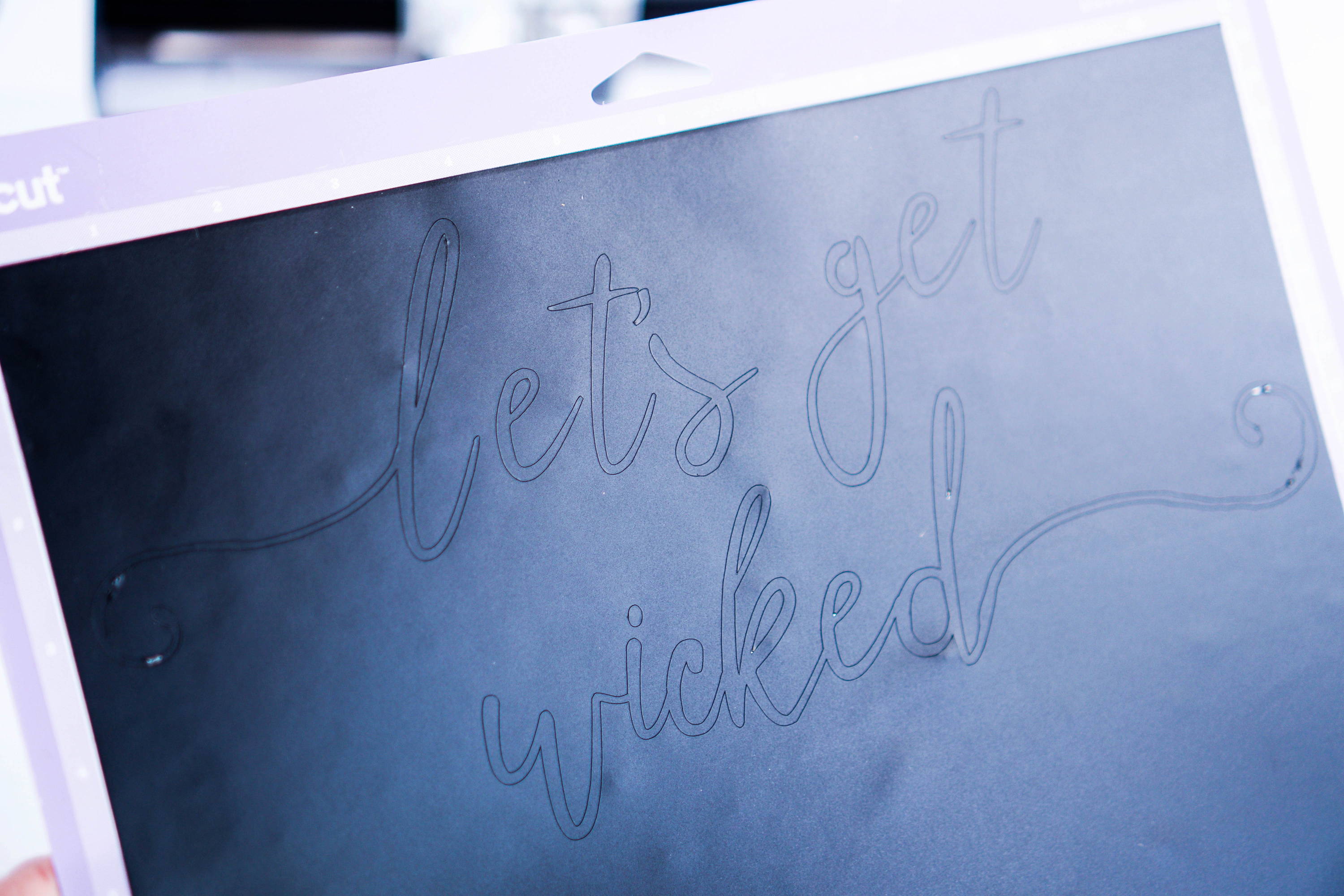 Step Three: Weeding
Use a weeding tool or something similar to "weed" out the unwanted pieces of adhesive vinyl.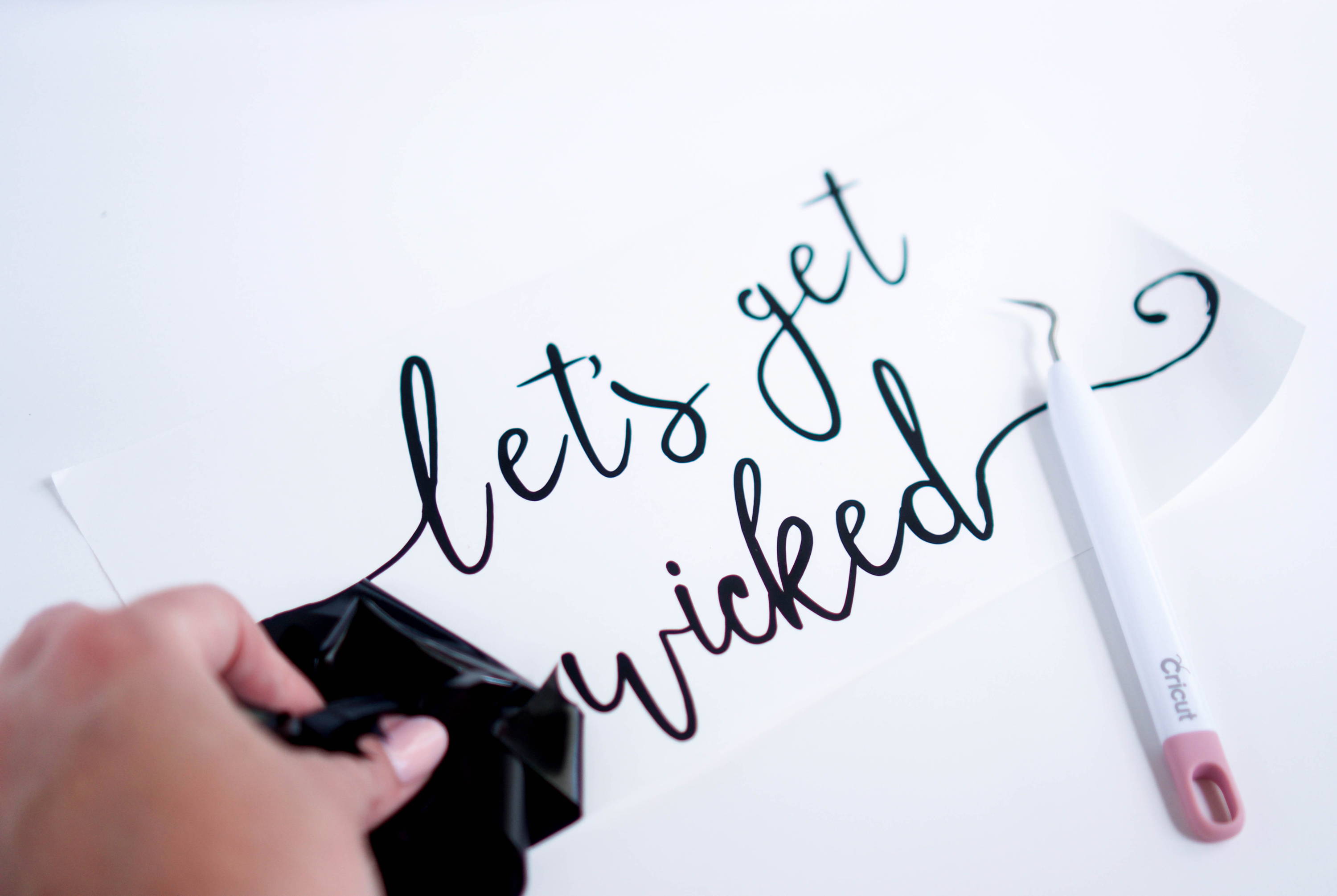 Step Four: Apply Transfer Tape
Transfer tape is used to transfer the design from the paper backing onto the item. I'm using this small 6" x 10" roll from Craftables and I love it!
Slowly peel the transfer tape away from the paper backing. The vinyl should release with ease. If not, burnish over it again.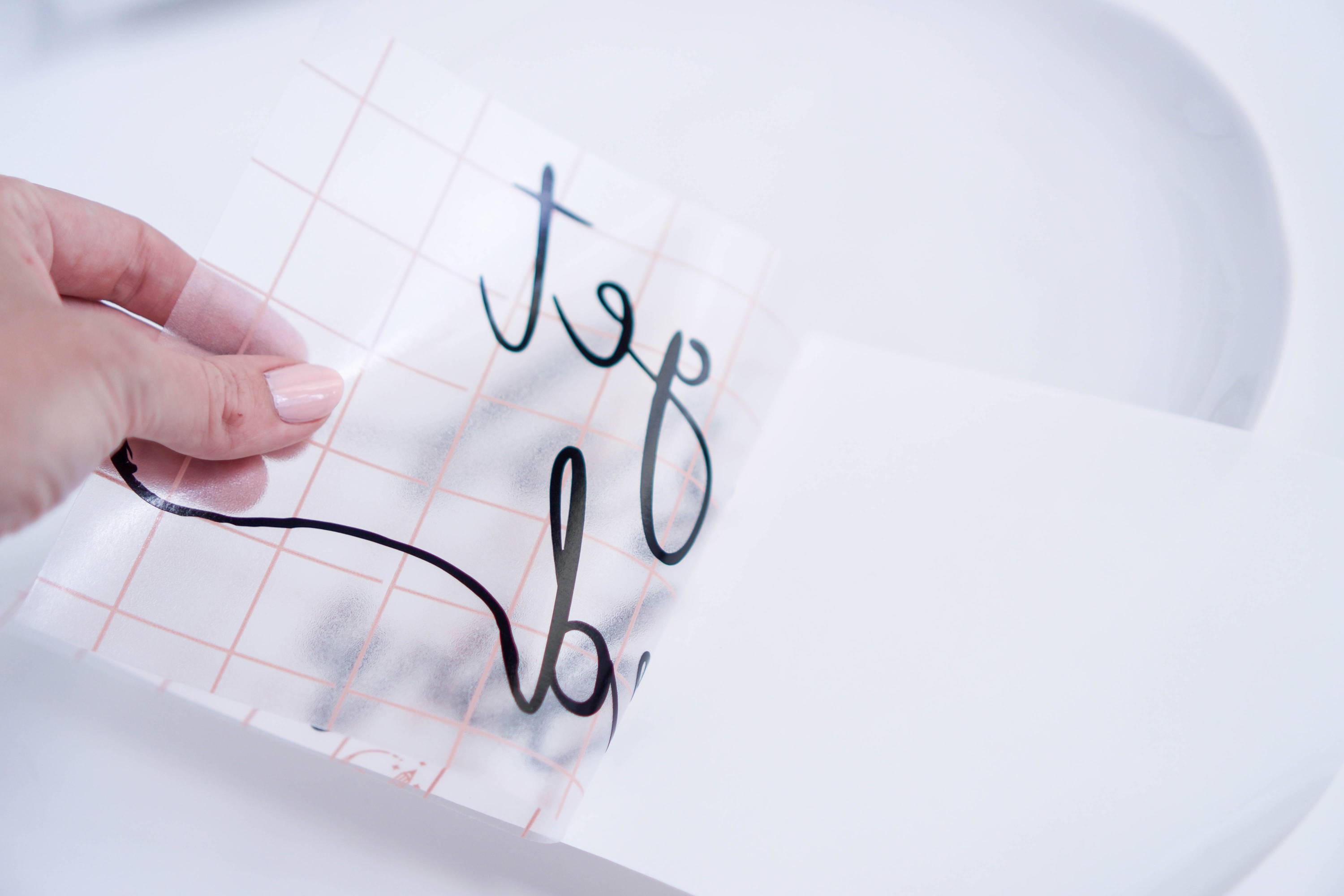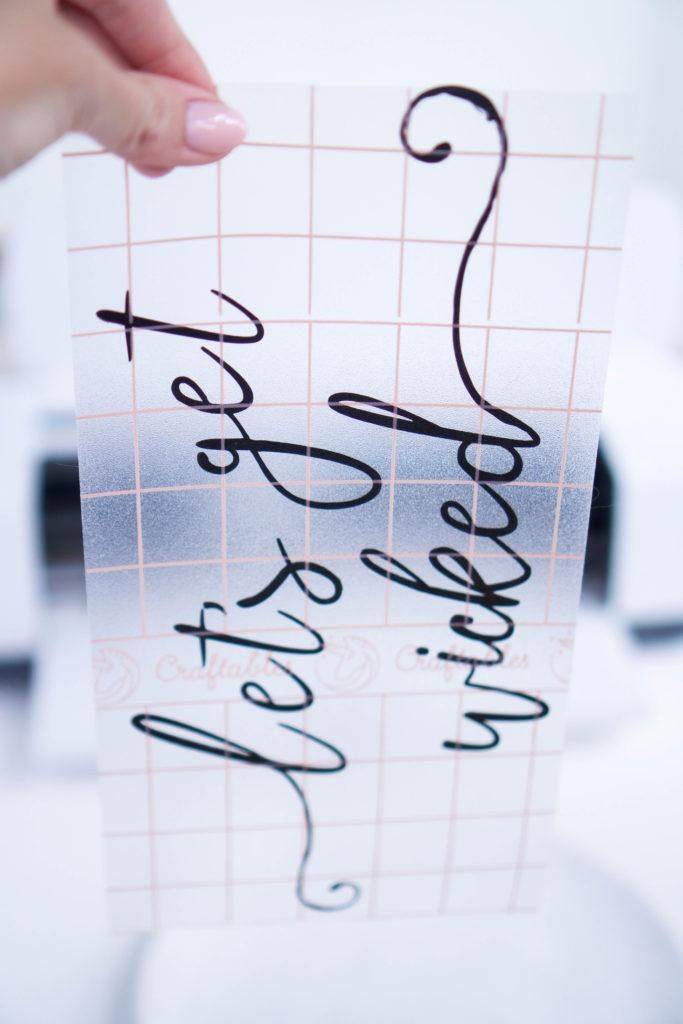 Step Five: Apply Vinyl Design
Center the adhesive vinyl design on the plate and use the scraper tool to press down over the entire design so it fully adheres to the plate.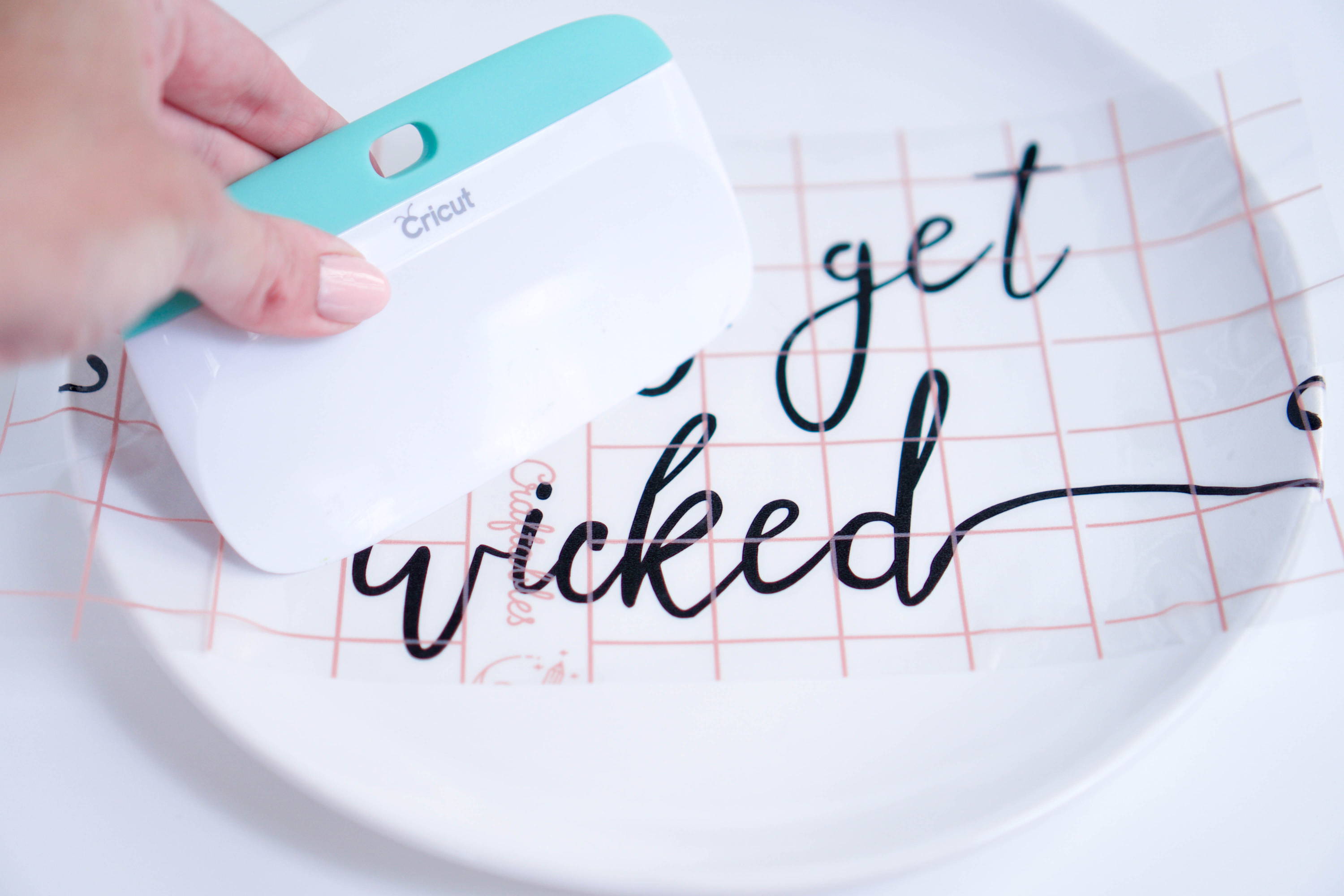 Peel away the transfer tape, leaving behind just the adhesive vinyl decal.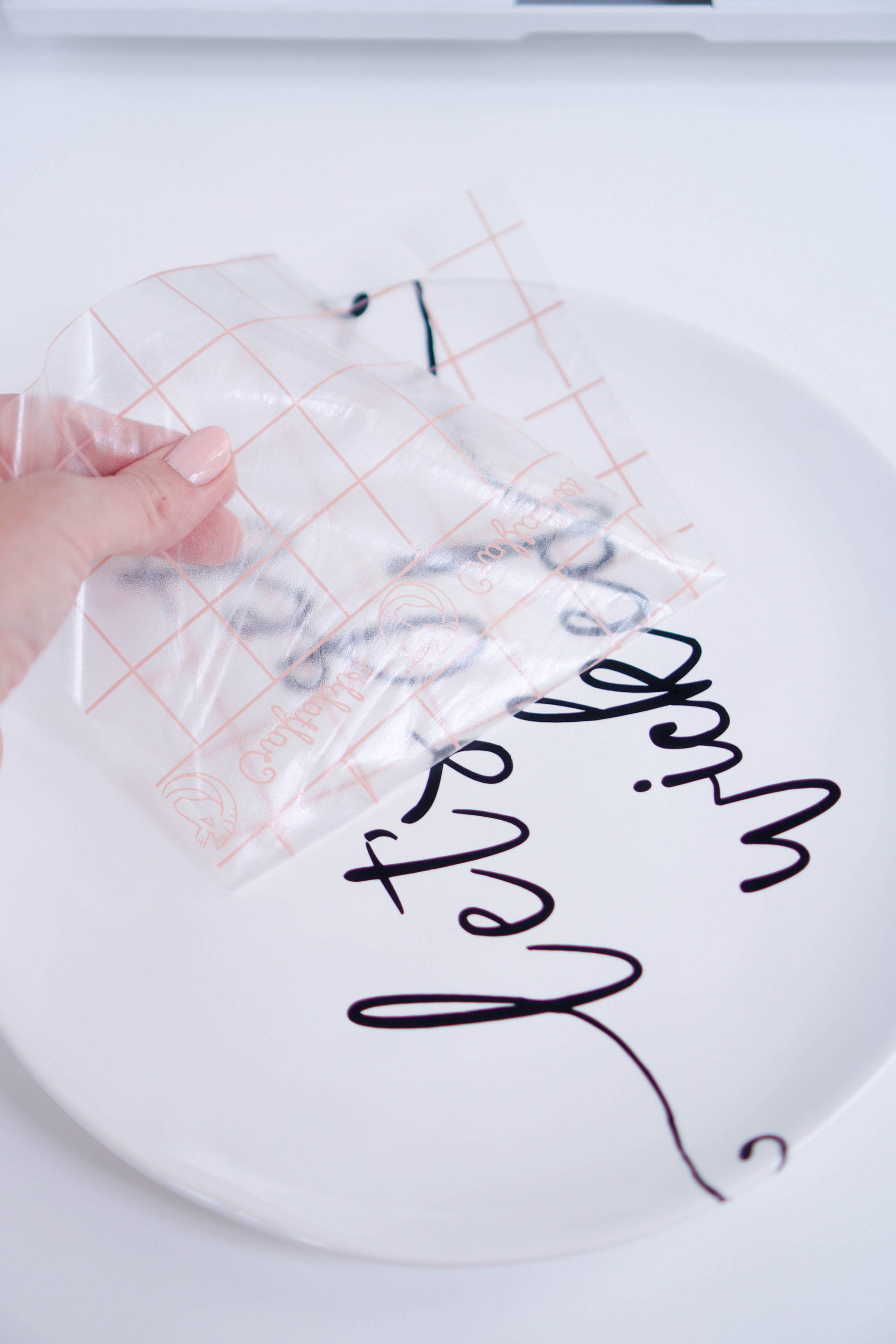 Ta-da! In just a few minutes you have a set of totally customized plates!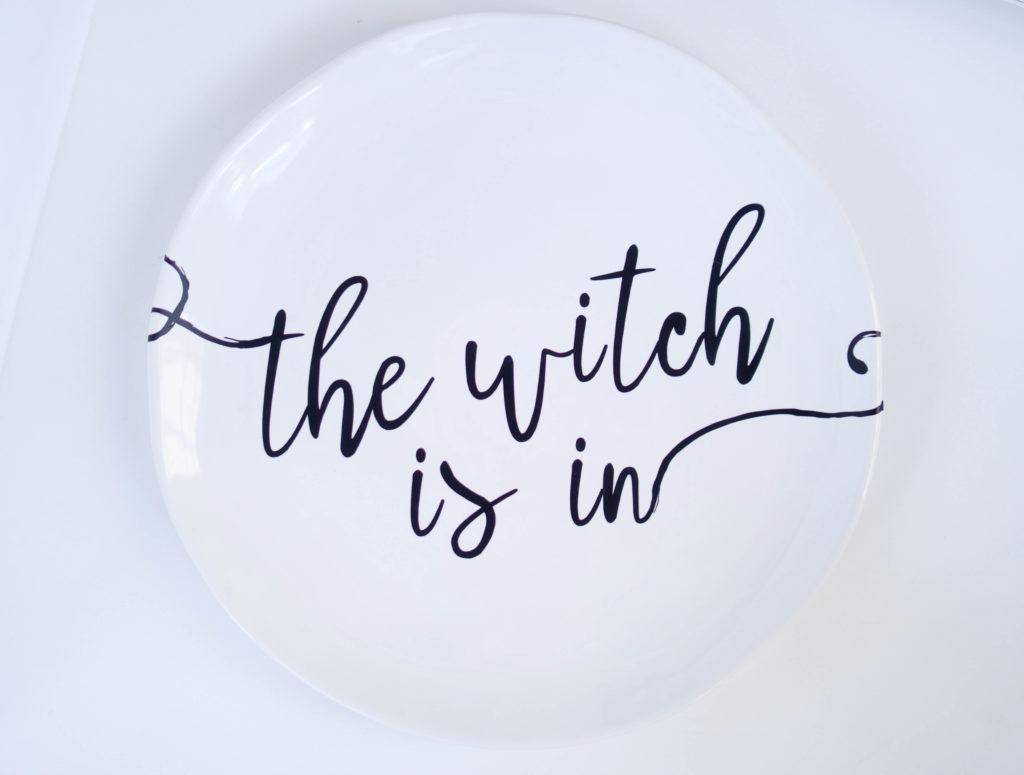 Step Six: Repeat the process to create matching drinkware!
Of course, a party isn't a party without a little brew. :)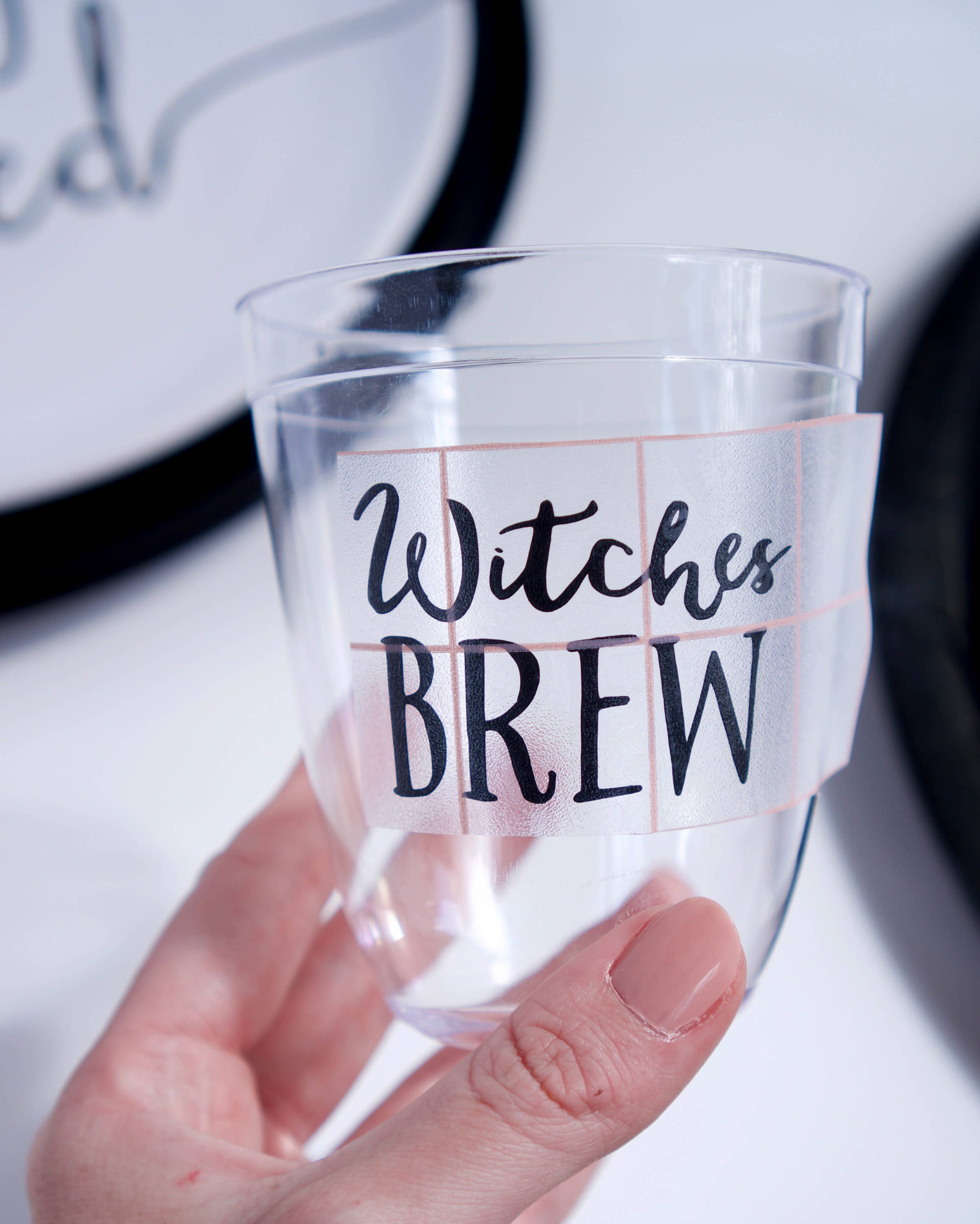 I grabbed a 16 pack of clear plastic tumblers from the party section at Michaels for less than $8. I spent less than 10 minutes cutting and applying adhesive vinyl decals and now it looks like I ordered specialty glasses! No one would ever know these were DIY'd!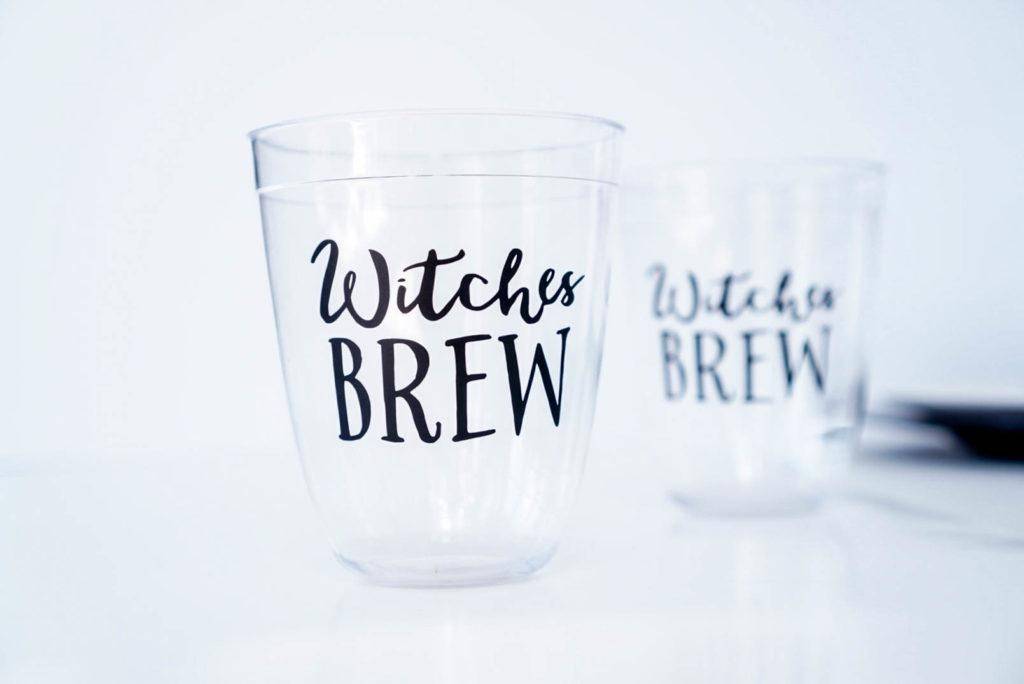 I hope you are officially inspired to create your own customized party supplies. Click the links below for more Halloween fun projects! Also, be sure to check out our Pinterest Halloween Board for endless crafting ideas!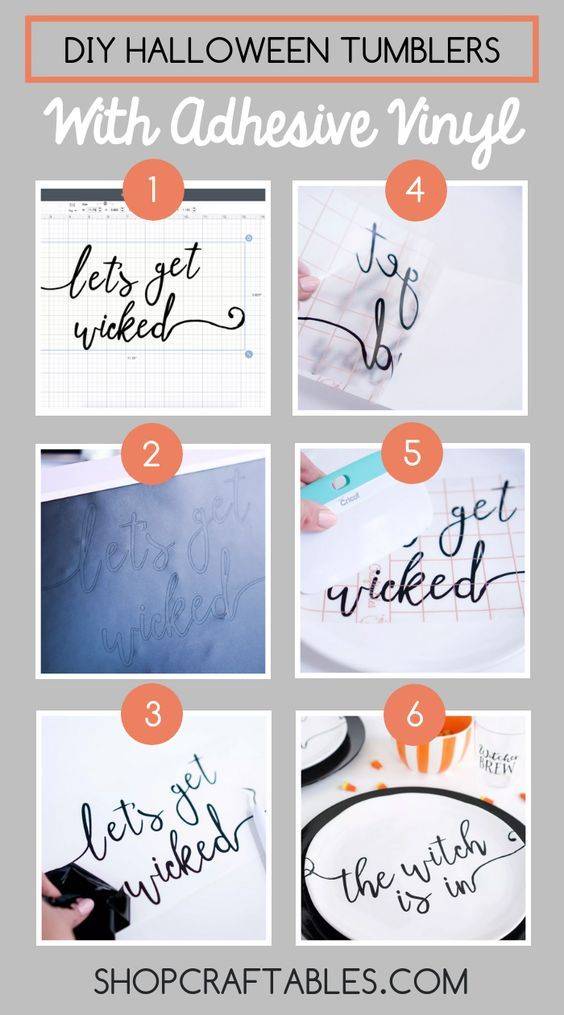 About the Author
Kayla
My name is Kayla and I'm a DIY loving mom of 3, living in North Carolina. I absolutely love creating! It doesn't matter if it's refinishing furniture or paper crafting, I love it all. I'm a former blogger for Silhouette America and current blogger for Cricut so I know the ins and outs of both machines and love teaching beginners all of the handy tips and tricks. Come visit my blog at kaylamakes.com or follow me on Instagram @kayla_made.