DIY Hocus Pocus Halloween T-Shirt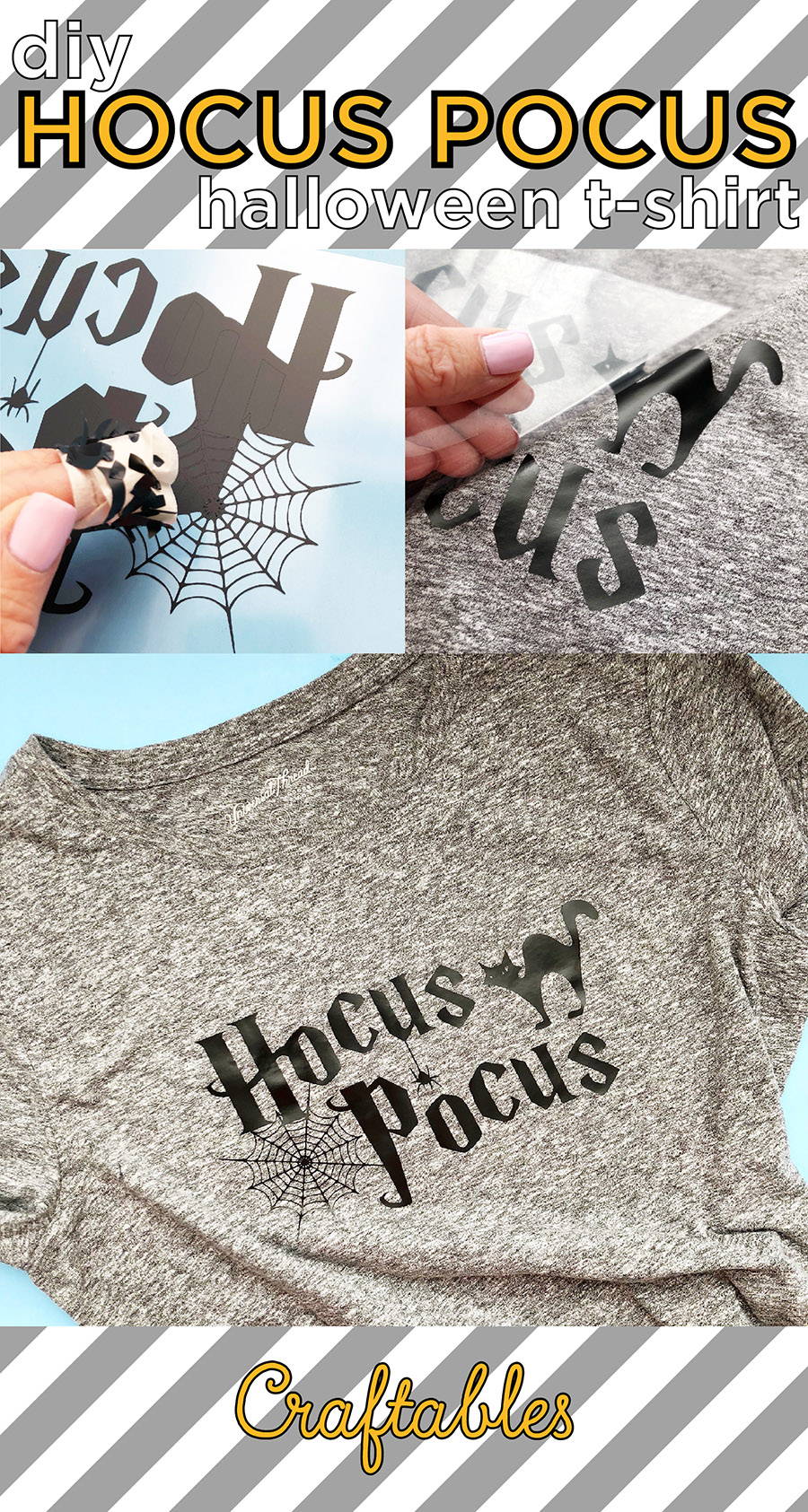 It's almost fall and with the cooler weather comes the plethora of fun holidays! Halloween is all about costumes, and with the right crafting tools you can create festive shirts, hats, socks, sweaters... or anything! Even if you're not big into costumes, you can still make something festive to wear that isn't extravagant if that's not your thing. Luckily, heat transfer vinyl is for both the extravagant and simple! Follow along to make your own Hocus Pocus t-shirt!
Supplies:
blank t-shirt

cutting machine  

(I used a Silhouette Cameo)

home iron or heat press
STEP ONE: Create design
Open your software (I used Silhouette Studio) and import a fun design or create your own. I typed up the words "Hocus Pocus" in a Halloween font and manipulated the text, then imported some Halloween designs.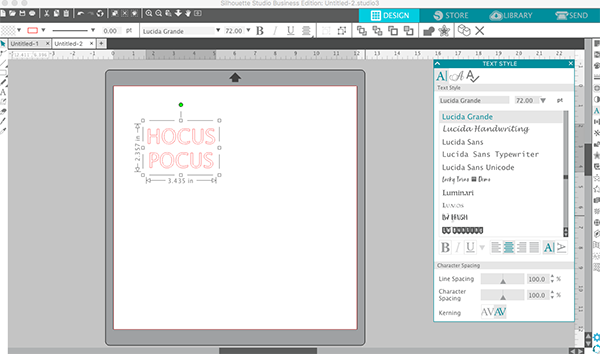 To change the font, select the text and go to your fonts and click the one you want. A trick I like to use is add fill color to the font so it's easier to see the design.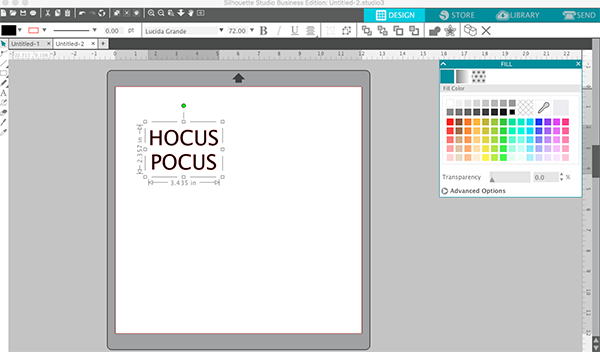 Once your font has been changed to the one you like, right click and select ungroup. This will separate the word into individual letters instead of one single word.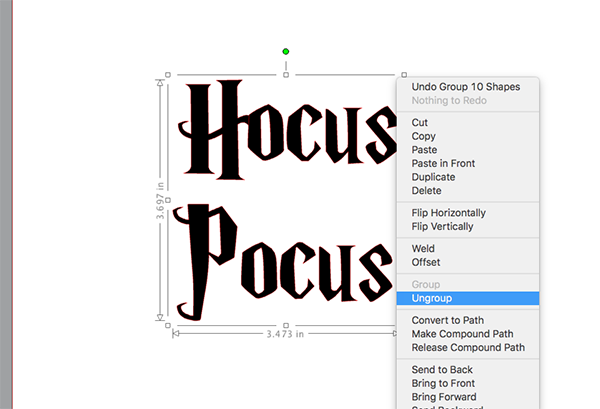 Now you can move each letter where you want so the font looks a little haunted :)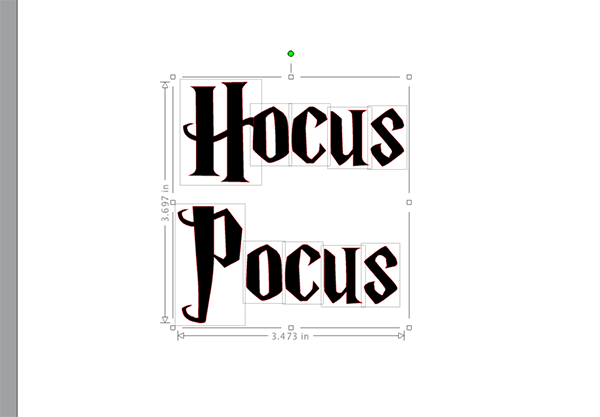 Add your other Halloween designs and place them where you want.
Since the letters are all separated and we have our other designs, we need to group them all together. Select everything, then right click and select group.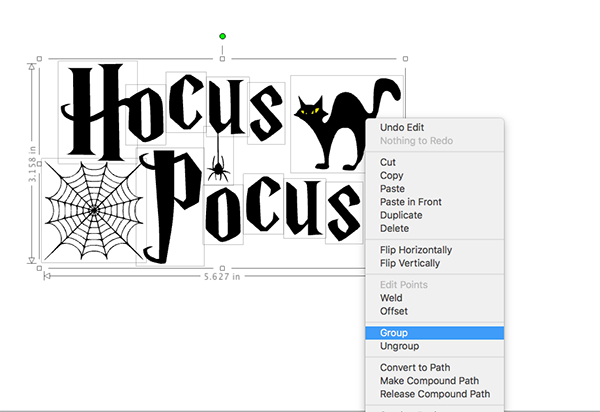 Great! Now we have our fun Halloween design made, and we need to prepare it for cutting. Since we cut on the backside of HTV, we need to mirror the image. Right click our grouped design and select flip horizontally.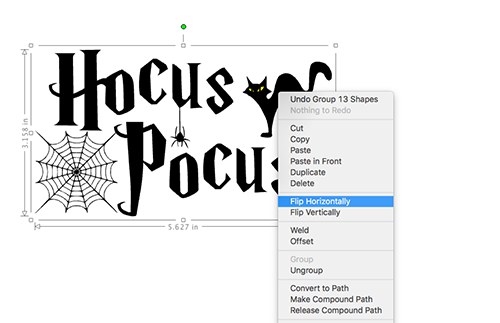 STEP TWO: Cut design with machine
Now go to your cut settings window and select

Heat Transfer, Smooth

for the material. Adjust your blade accordingly.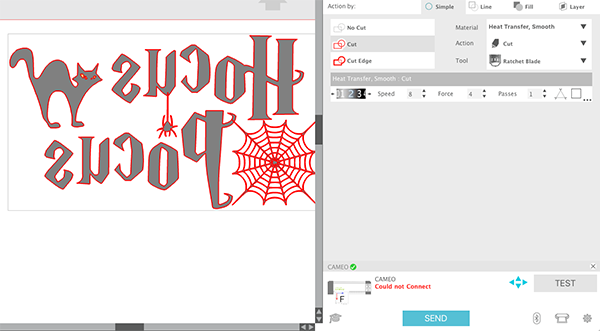 Place your heat transfer vinyl with shiny side down. The shiny side is a clear carrier sheet and we don't want to cut that!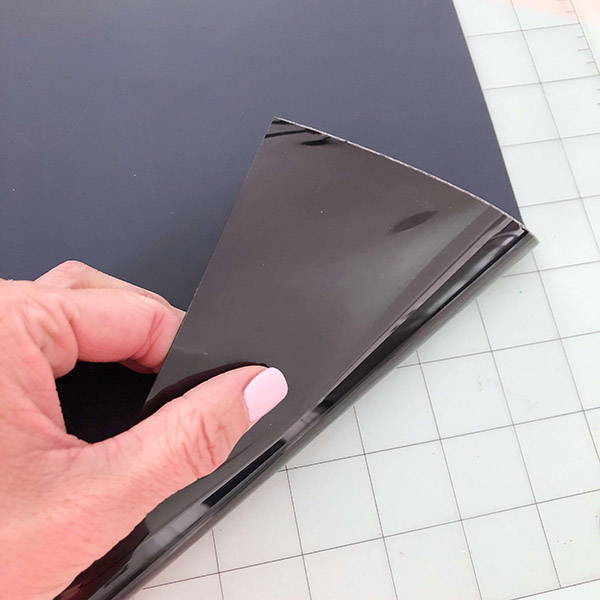 Load your mat into your machine and watch it cut away!
STEP THREE: Weed design
Begin by pulling off the vinyl that is not part of the design. If it was a good cut, weeding should go smoothly.
Note: If you are having trouble getting good cuts, check your blade. It may be chipped or dull, or have material stuck near the blade.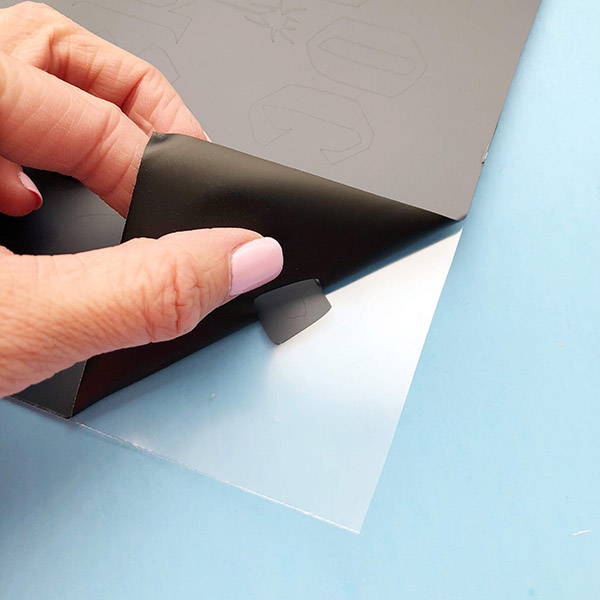 Grab a weeding hook or a pair of crafting tweezers and peel out the tiny insides of the letters and shapes.
Pro tip: Wrap a piece of masking tape around your fingers. When you're weeding the small pieces, you can easily place the pieces on the tape and it will hold them there, instead of having static vinyl that won't come off your hand :)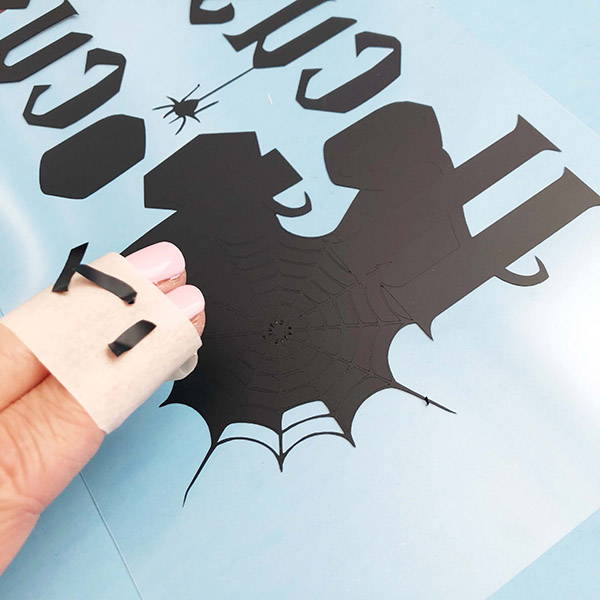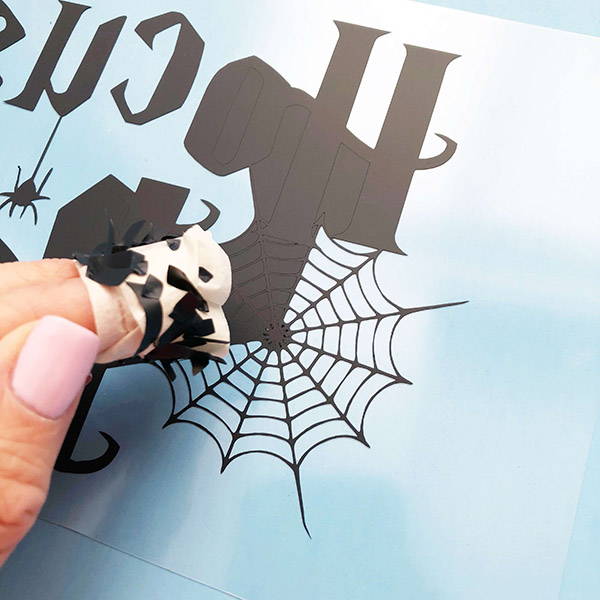 It saves you so much time and makes for easier cleanup!
After the design has all been weeded, we are ready to apply it to the shirt.
STEP FOUR: Iron HTV onto blank shirt
Heat up your iron to cotton settings with no steam. (If using a heat press, follow the manufacturer's guidelines and the Craftables recommendations for heat settings.) Iron your shirt to smooth out any wrinkles.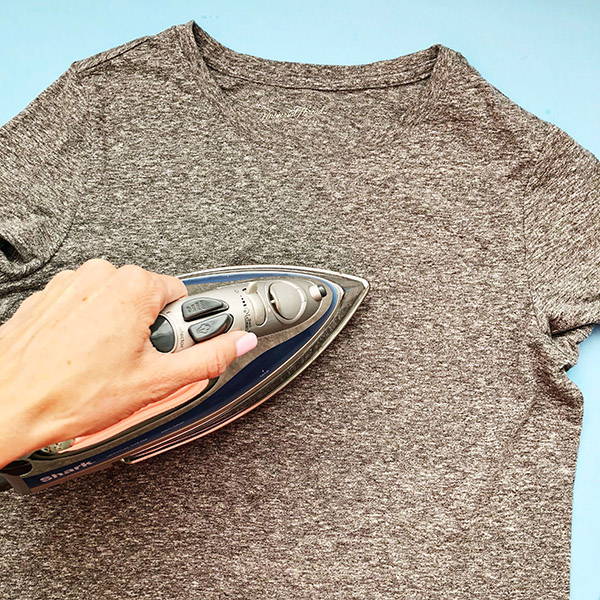 Center your weeded design onto your shirt and place it where you'd like. You can move it around as much as you like until heat is applied.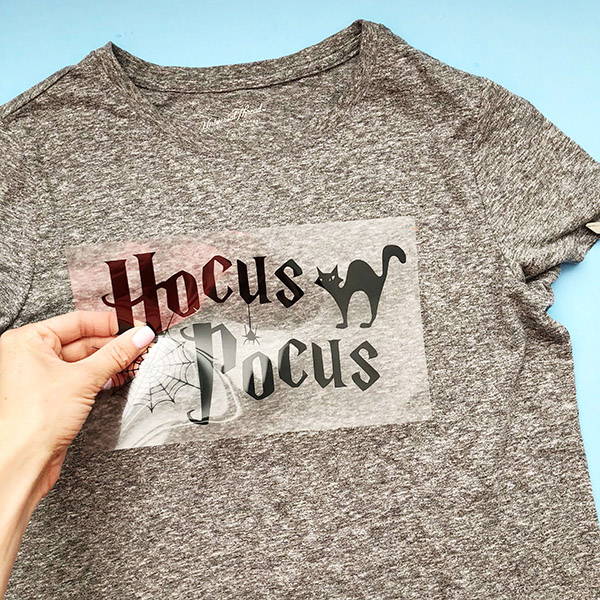 Next, place a teflon sheet over your design and iron by pressing down in each spot for at least 15-20 seconds. Lift and place over next part of the design. Repeat until the entire design has been pressed.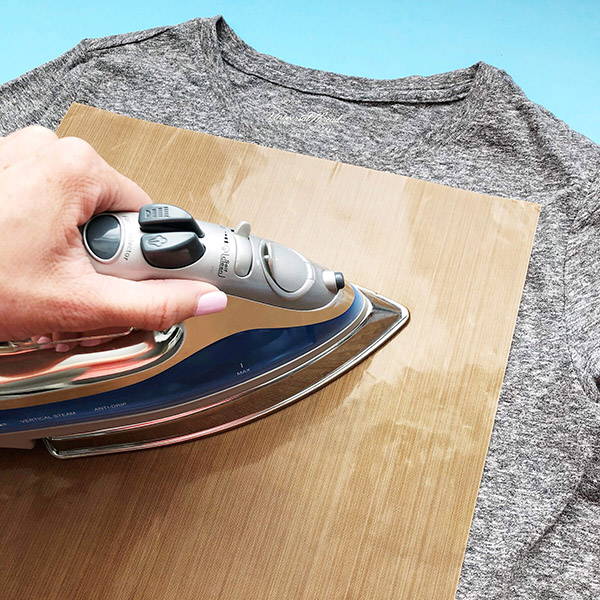 Let your shirt cool for at least 30-45 seconds. Then slowly peel off the clear carrier sheet. If any part of the vinyl design starts peeling up, place the carrier sheet and teflon sheet back down and add some more heat and pressure.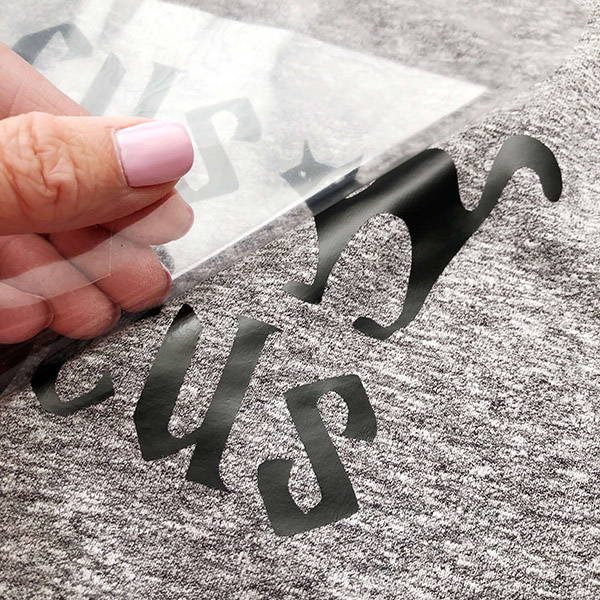 Now you have a fun Halloween t-shirt that can either be spruced up for an entire costume, or kept as-is for a low-key holiday!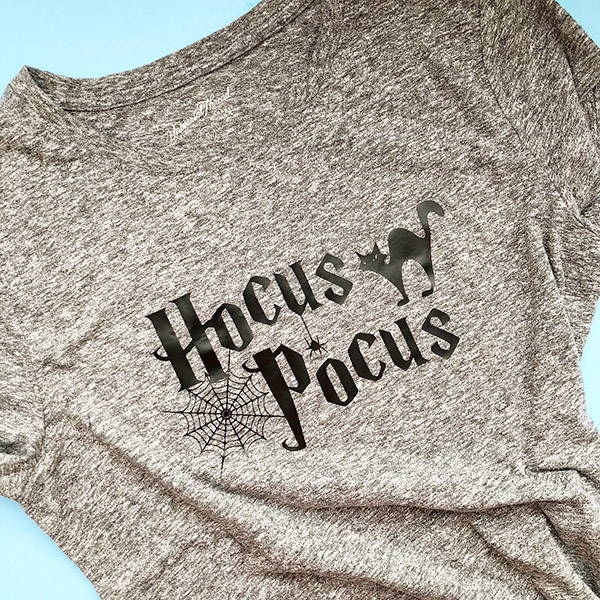 The holidays are so much fun when you can customize apparel! Now what are you going to make for Halloween??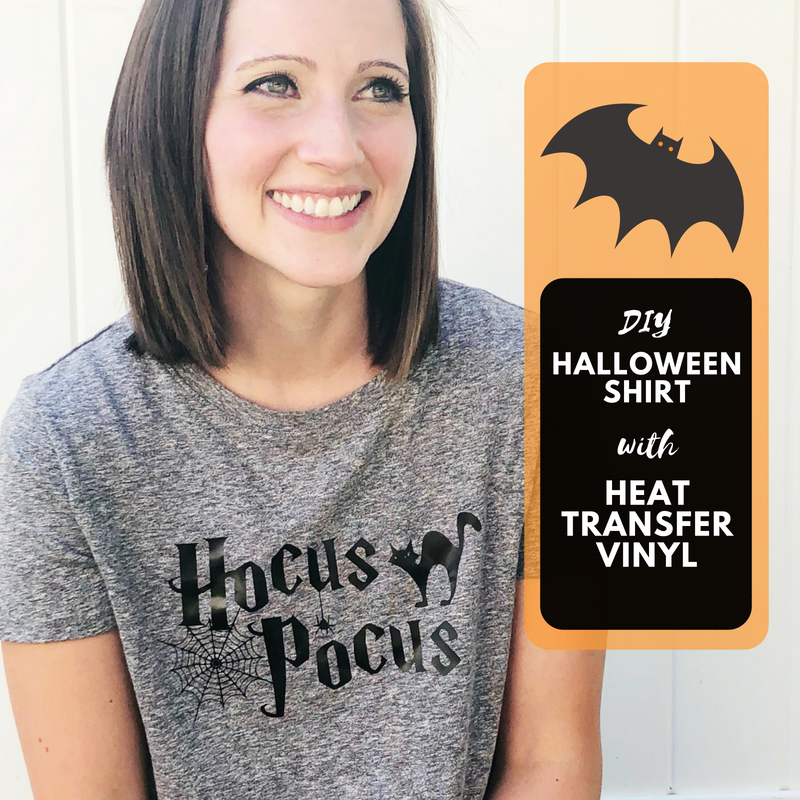 About the Author
Aubrey Claybrook
My name is Aubrey and I currently live in Kaysville, Utah. I'm married to a wonderful husband and we have three silly, energetic kids. I love anything creative, including refinishing furniture, interior design, making fun party favors, holiday decor, and of course all things made with my Silhouette machine. I enjoy using my creativity as part of my every-day life, and I love inspiring others to do the same! Follow me on Instagram: @projectsilhouette
---