Turn a plain water bottle into a stunner using a free Craftables Lips SVG file and pink Holographic Adhesive Vinyl in less than 20 minutes!
Many of us are trying to make a conscious effort to reduce our carbon footprint by bringing along a reusable water bottle when we head out of the house. If you're in need of a new water bottle, this lip decal water bottle using holographic adhesive vinyl is just for you! I'm going to show you how to take a plain water bottle and add some serious shine and sparkle to it. The free Craftables Lips SVG file pairs perfectly with the pink Holographic Adhesive Vinyl–it's a match made in heaven! If you're a beginner at using a Cricut machine, this project is for you since it's quick and easy. From start to finish, you'll have a shiny lip decal water bottle in less than 20 minutes!
Follow the below video tutorial to see how you make your very own lip decal water bottle using Holographic Adhesive Vinyl!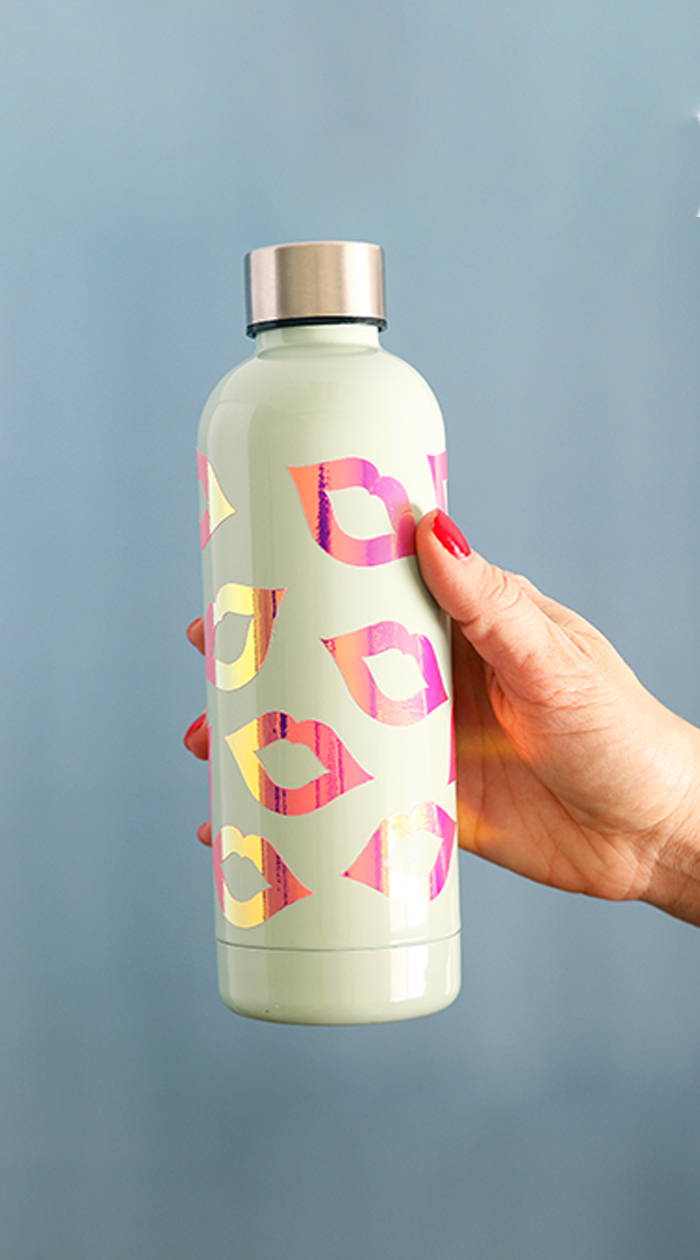 Here are the supplies you will need for this project:
Metal Water Bottle

Cricut Machine (or Silhouette)

Cutting Mat

Rubbing Alcohol

Paper Towel or Cotton Ball
---
Step 1: Click on the link to the Lips SVG file and download it to your computer.
Step 2: Open Cricut Design Space and click on "Upload". Go to where the Lips SVG file is saved on your computer and click on it to upload it. Then, click "Save". Finally, click on the uploaded image to add it to your workspace.
Step 3: Click on the image and resize it to 2 inches. Then, copy and paste it 20 times.
Step 4: Click "Make it" and select "Vinyl" from the cutting material. Add the vinyl to a cutting mat with the vinyl facing up. Push the start button to begin cutting.
---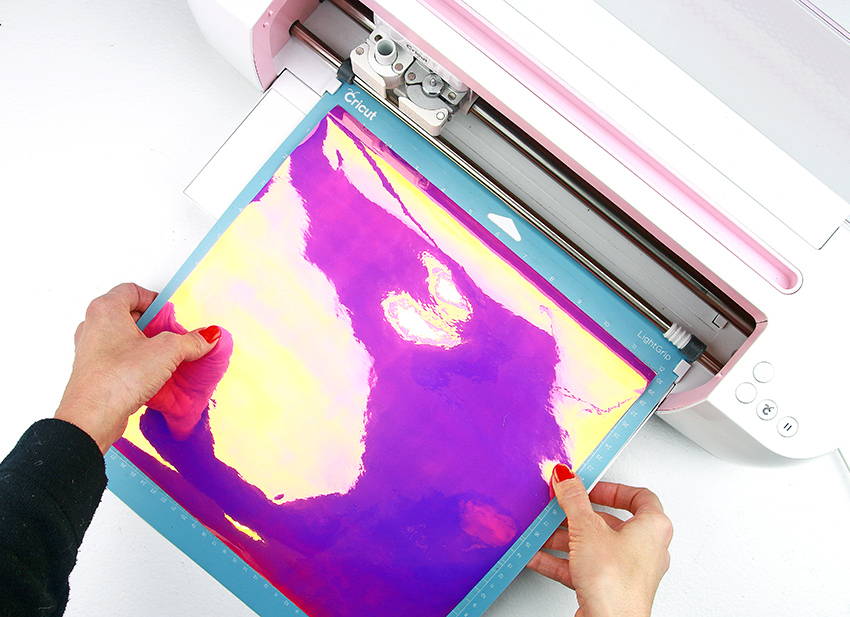 Step 5: Weed the negative vinyl on all of the designs.
Step 6: Cut apart all of the lip designs.
Step 7: Put a small amount of rubbing alcohol on a cotton ball or paper towel and rub it all over your water bottle. This will remove any dirt and oils and prep the surface for better adhesion of the vinyl.
Step 8: Cut a piece of transfer tape slightly larger than the lip design. Peel off the carrier sheet, place it on top of one lip design, and go over it with a squeegee (your fingernail also works!). Peel up the transfer tape to remove the design.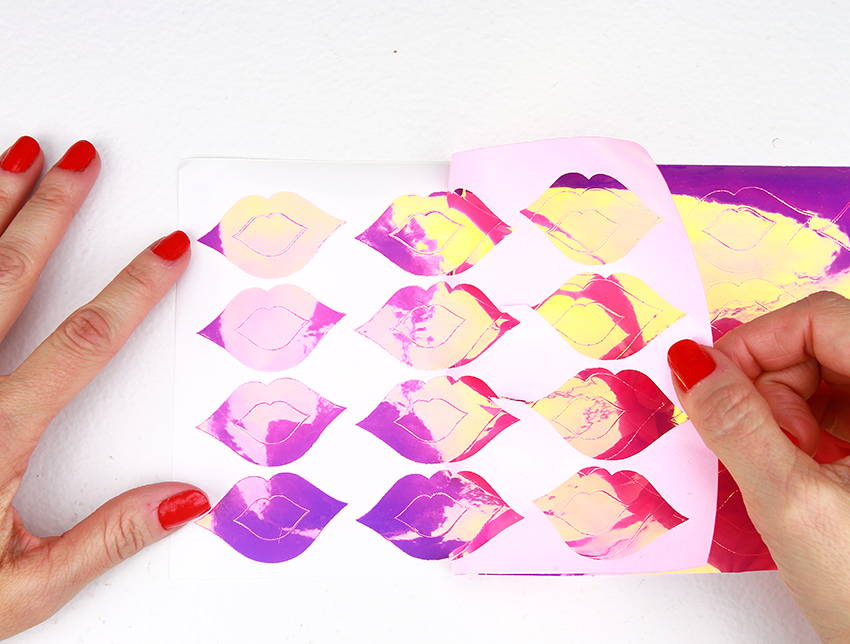 ---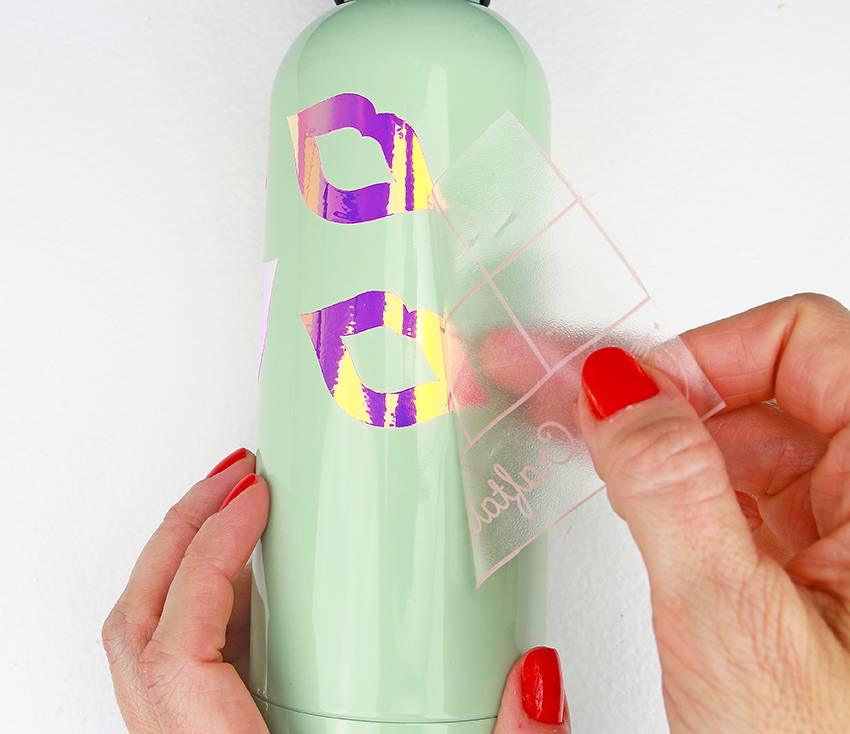 ---
Step 13: Place the lip design on the water bottle and go over it with a squeegee. Then, slowly remove the transfer tape.
Step 14: Continue the above process to add lips all over your water bottle. To make mine more interesting, I added my lips at different angles. I even cut one at an angle and added it to the bottom of my water bottle!
See how easy that was! Like any project that uses vinyl, this one is also completely customizable. Choose from a variety of Holographic Adhesive Vinyl colors along with numerous free Craftables SVG files to make your water bottle truly unique to you. The best part about creating a custom water bottle is there will be no confusion as to which one is yours!
NOTE: To clean your water bottle, hand wash only. Do not wash it in the dishwasher. This will help preserve the integrity of the vinyl design.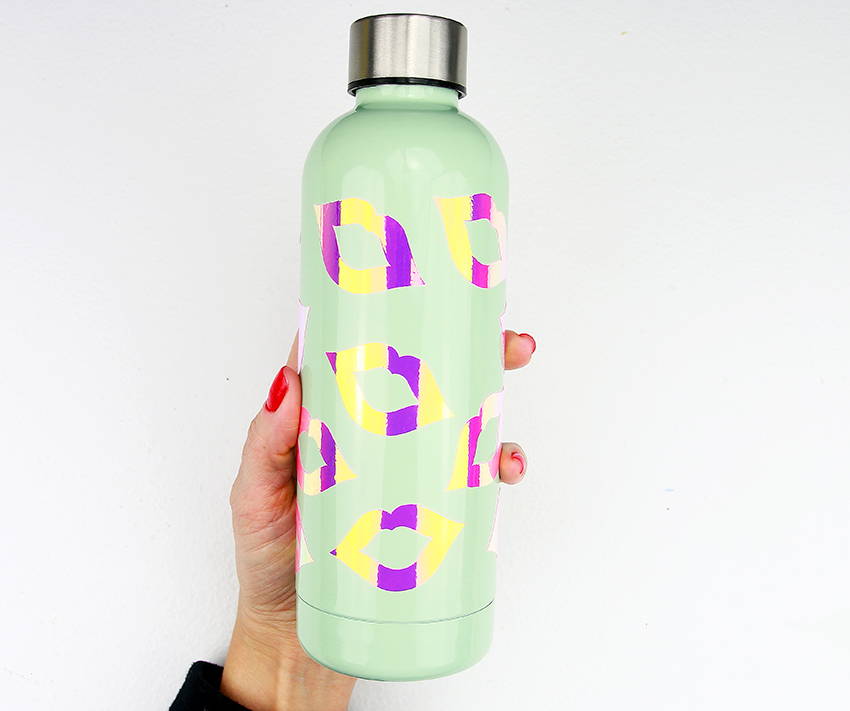 ---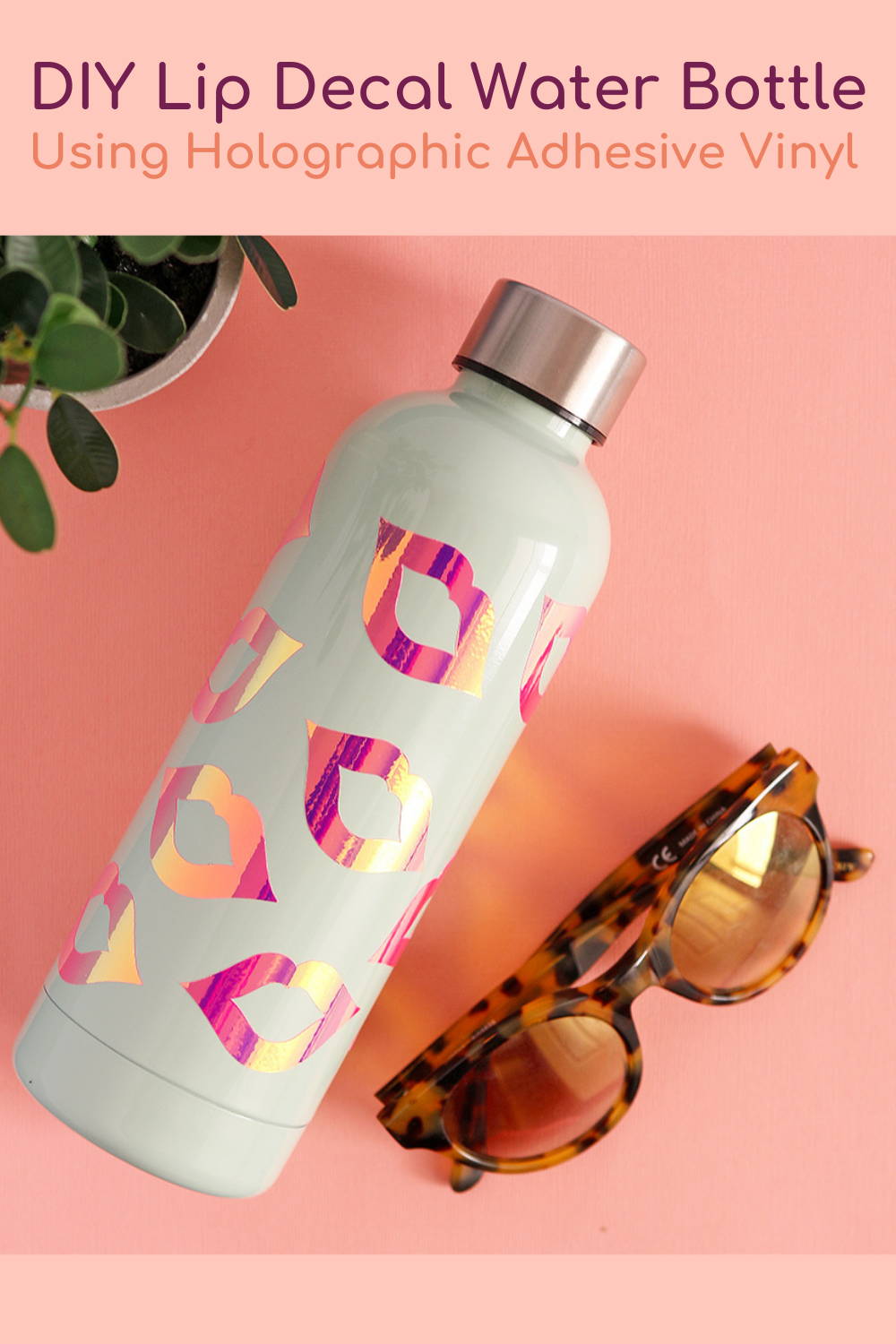 About the Author
Meghan Quinones
Meghan lives in Chicago with her husband and 4 year old twins. She is obsessed with making and creating the look for less. Pretty much every decor piece in her home is something she either made or upcycled. She started her blog to inspire everyone who visits her online creative space to create in their own lives.