DIY March Madness Project: How to Apply Heat Transfer Vinyl on a Cotton Hat

Hey crafty friends, Kayla here from Kayla Makes and today we're talking hats! Not just any old hat though, I'm whipping up a March Madness themed hat to help us cheer on our favorite team. Most of the time, applying heat transfer vinyl is pretty easy, right? Well, hats are a different story. They can be tricky for even the most seasoned crafter. In today's step-by-step tutorial I'll show you how I use an iron to apply heat transfer vinyl on a cotton hat.
As always, I'm working with my trusty Cricut machine, but you can follow these same steps with any cutting machine. Let's get started!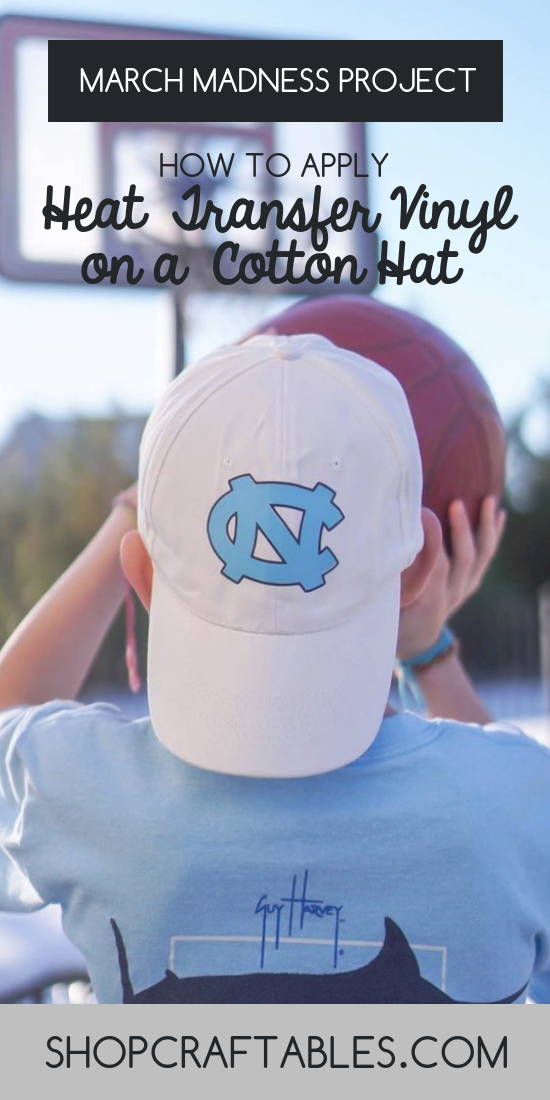 Difficulty Level: Moderate
Estimated Time to Complete: 20 mins
Care: Hand Wash
Supplies Needed:
Step One: Design Set Up
Once you've chosen and uploaded your image into Design Space you need to turn on the mirror option before cutting. Mirroring an image just means you're cutting it out backwards. You typically only need to do this when you're working with heat transfer material.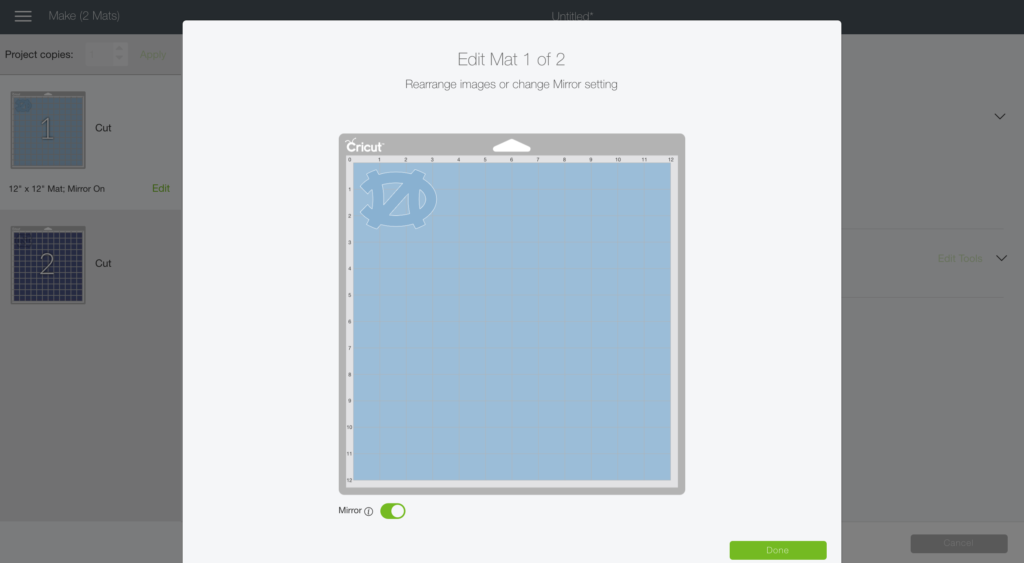 Step Two: Load Cutting Mat and Cut Designs
Place the heat transfer material on the cutting mat, shiny side down. The shiny side is the carrier sheet and the matte side is the actual heat transfer material.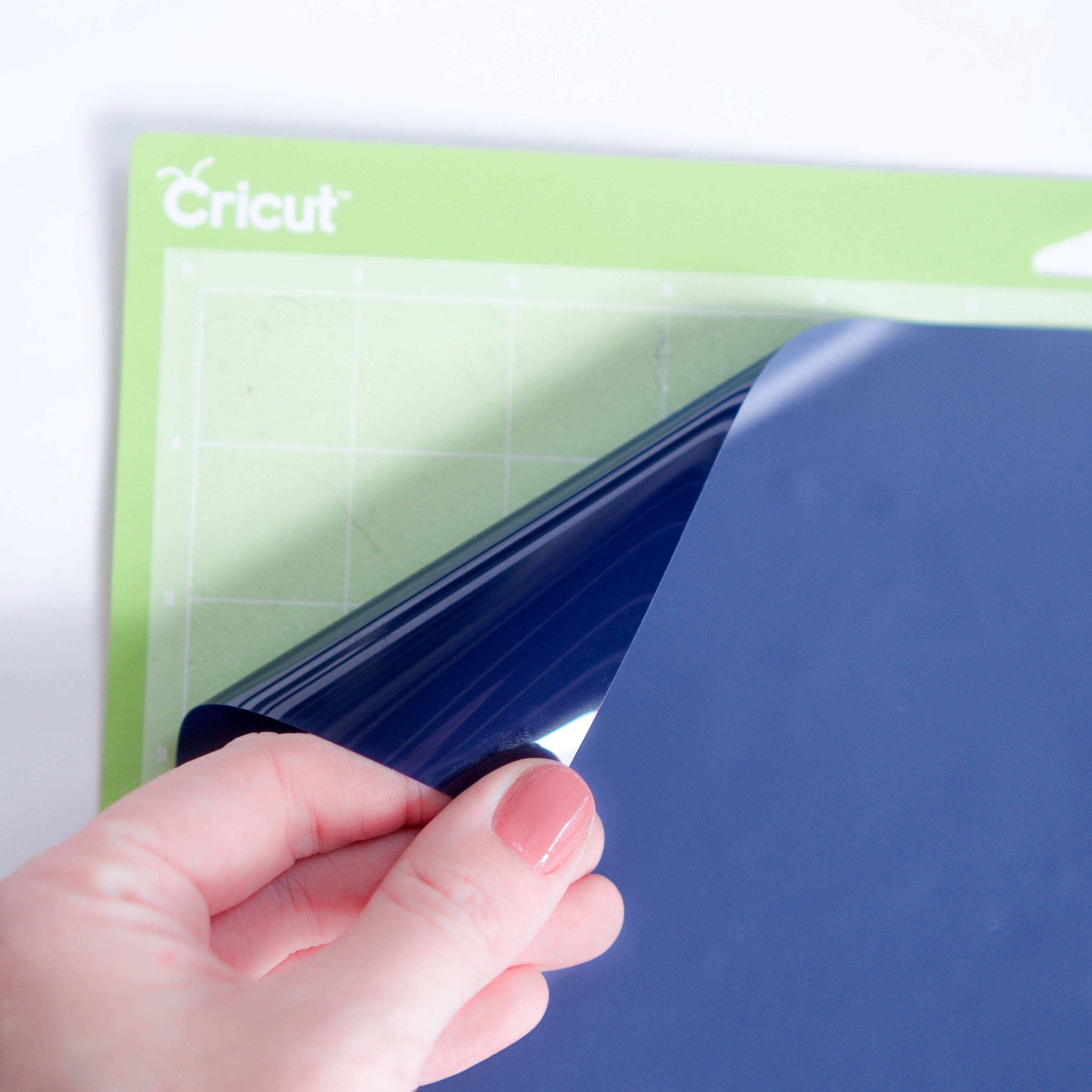 Load the cutting mat into the machine and press the start button to complete the cuts.
Step Three: Weeding
Remove the excess material from around the design and then use a weeding tool to remove the smaller pieces such as the insides of the logo.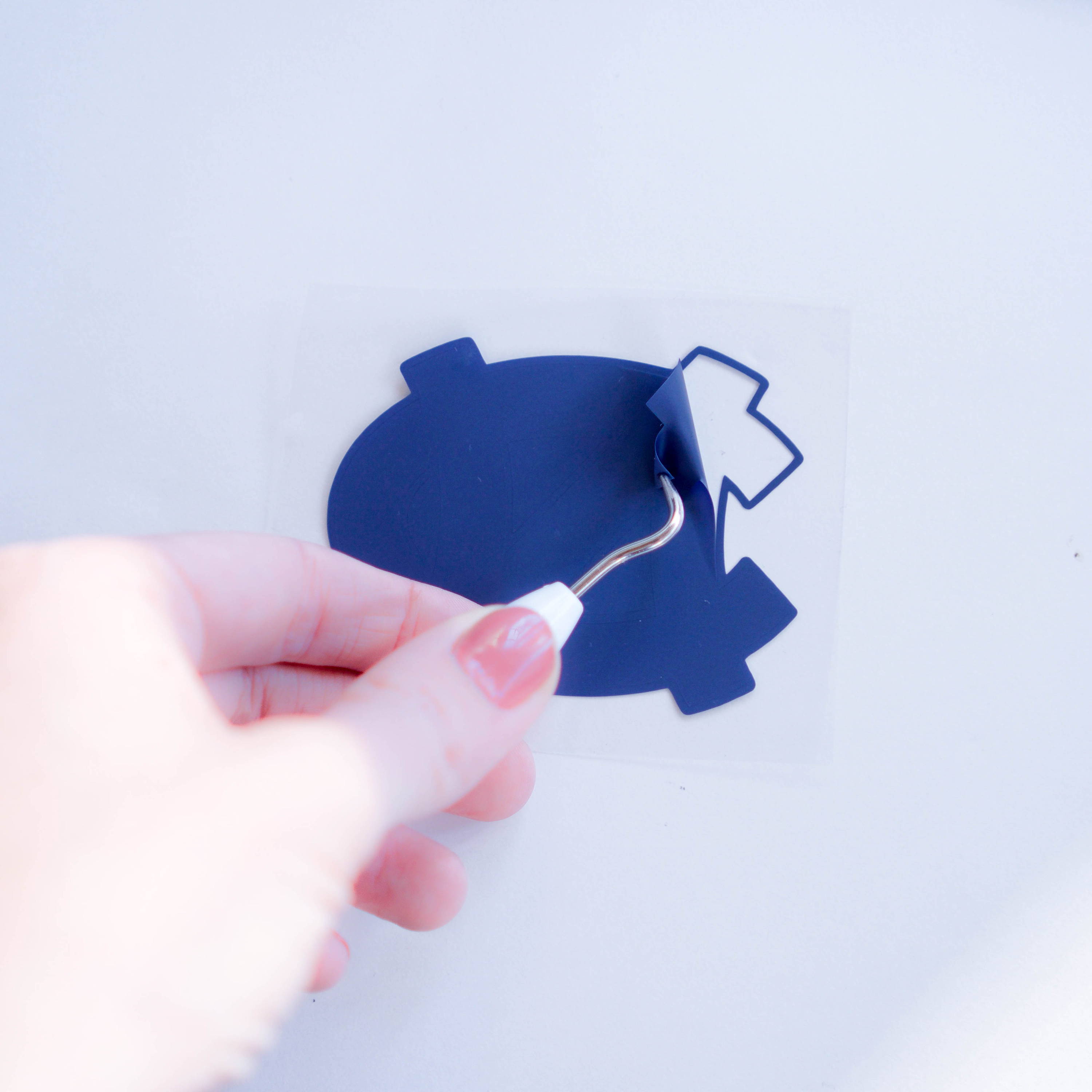 Step Four: Apply Heat Transfer Vinyl
Now for the tricky part. Hats are nearly impossible to flatten out which makes it difficult to get that nice smooth surface that you need for heat transfer vinyl application. It's especially tricky when your hat has a center seam like the one I'm using.
However, it is doable! I've found that the easiest thing to do is place a bowl underneath the hat to give yourself something hard and curved to press against. Just make sure you're using glass or metal and not plastic.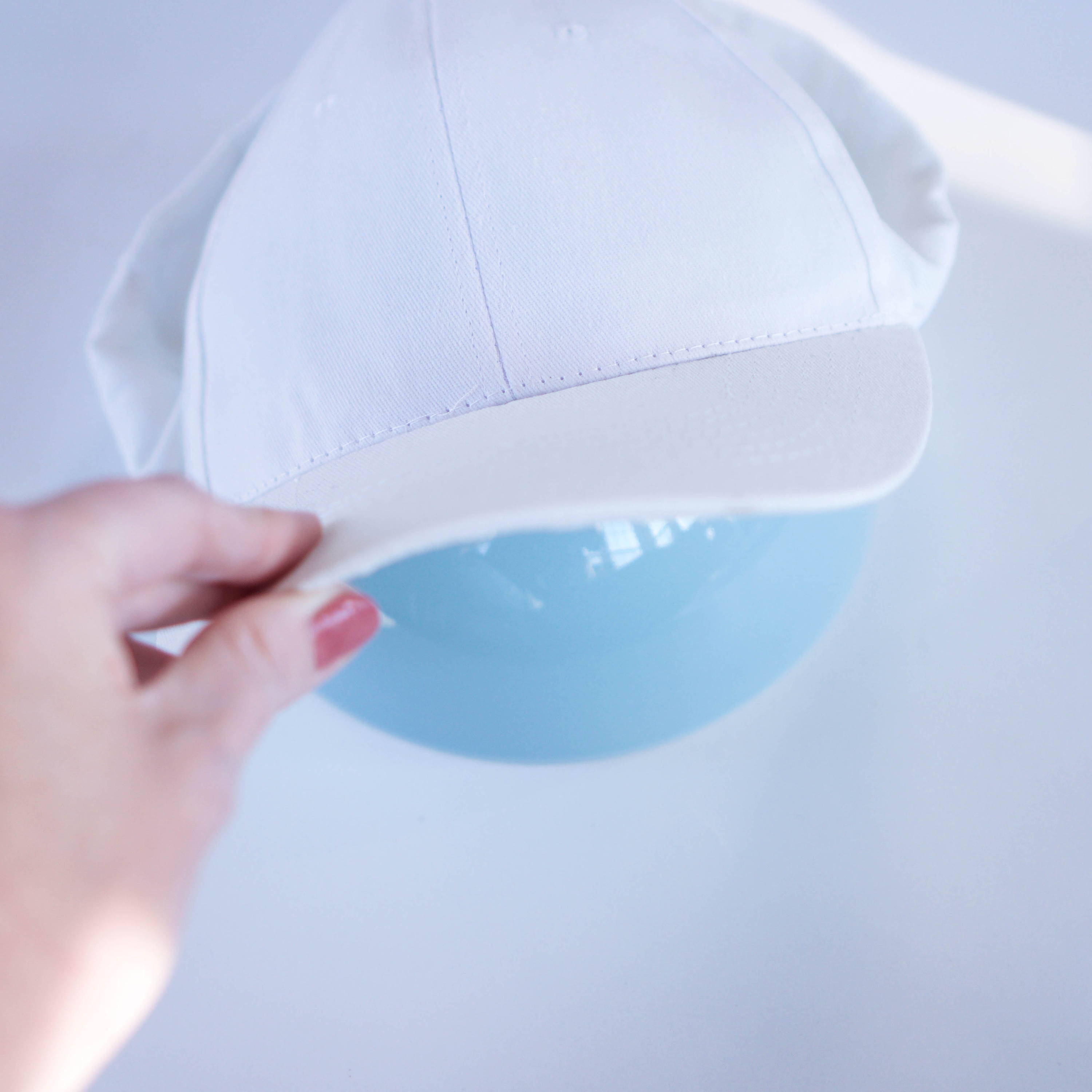 Place the heat transfer decal in the desired location on the hat and use an iron on the hottest setting to apply firm pressure for 20 seconds. You'll have to move the iron around and press each section at a time due to the curves.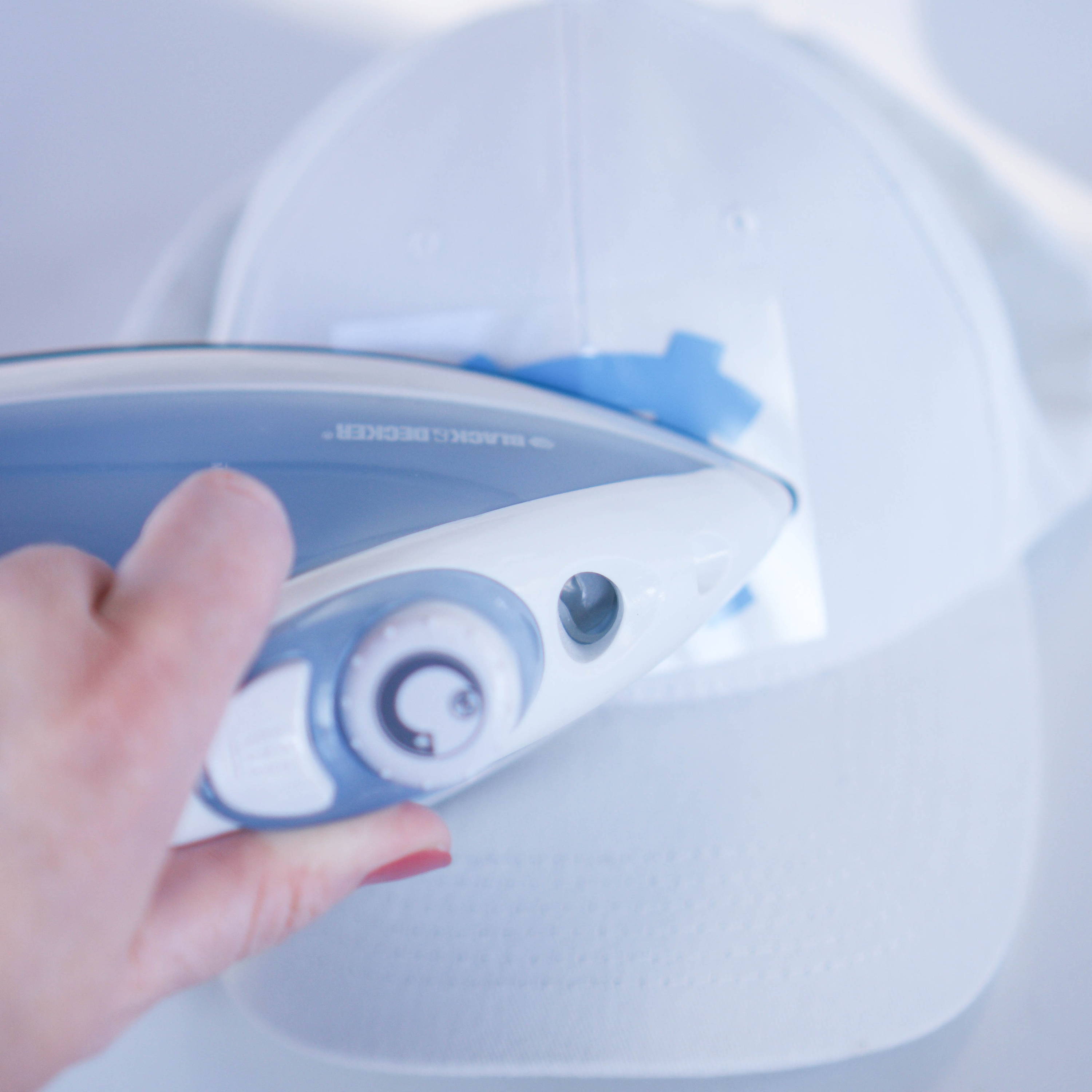 I'm doing a layered logo, so I removed the carrier sheet from the light blue layer and aligned the second layer on top and pressed again.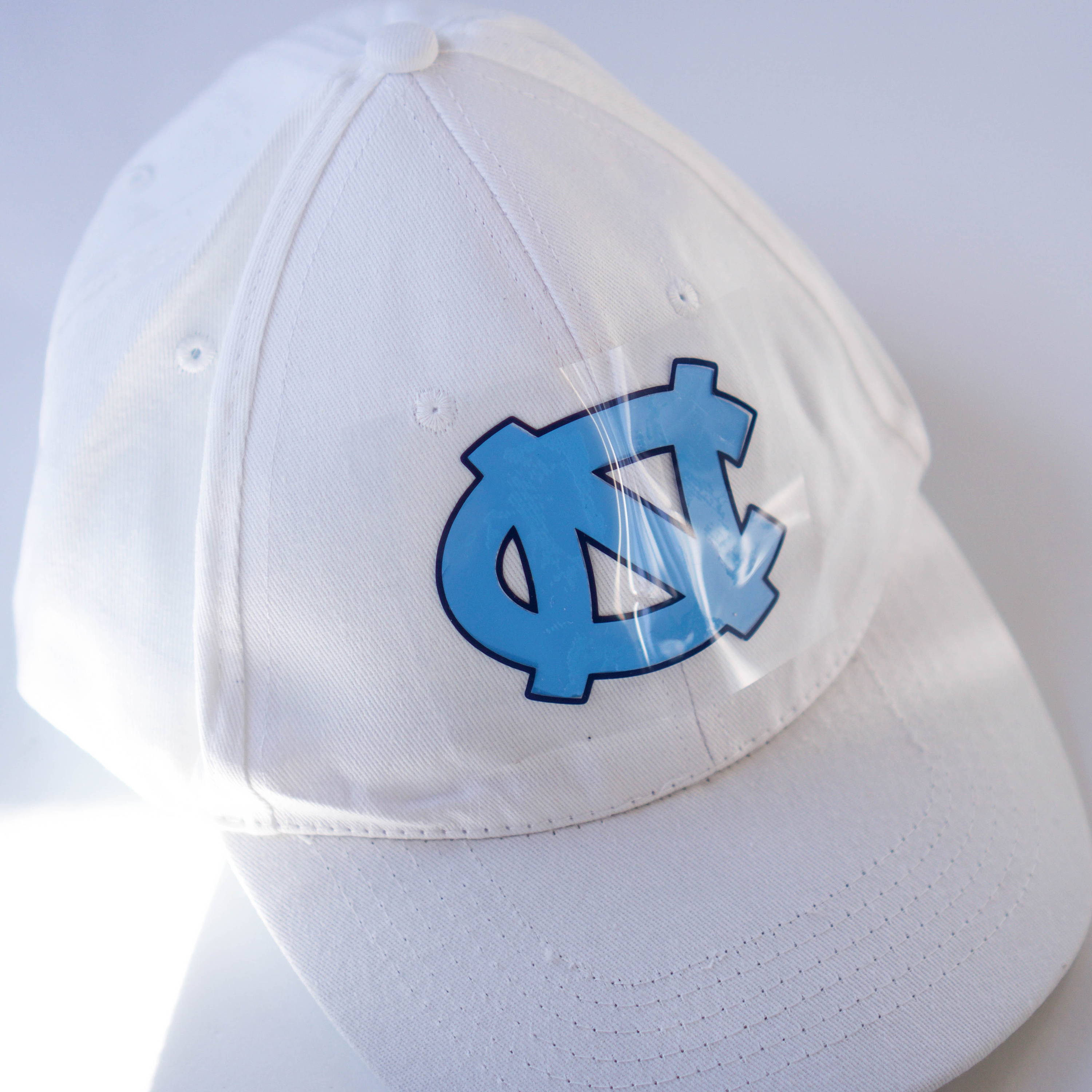 Wait for the design to cool down completely before peeling away the carrier sheet.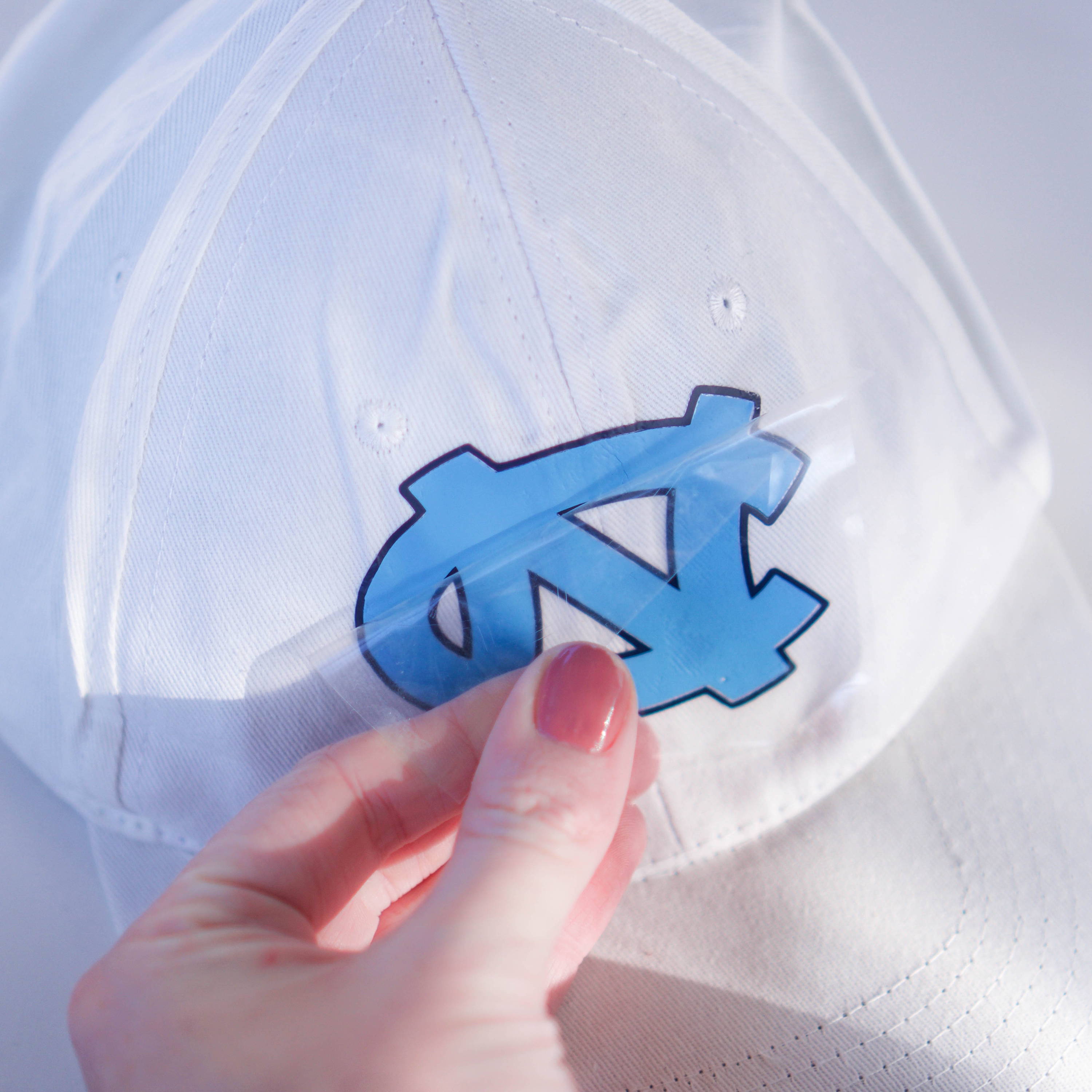 The hat may end up with a few wrinkles due to the pressing process, but they will smooth out after wearing. It's best to hand wash hats that you've applied heat transfer vinyl on to prolong the life of the decal.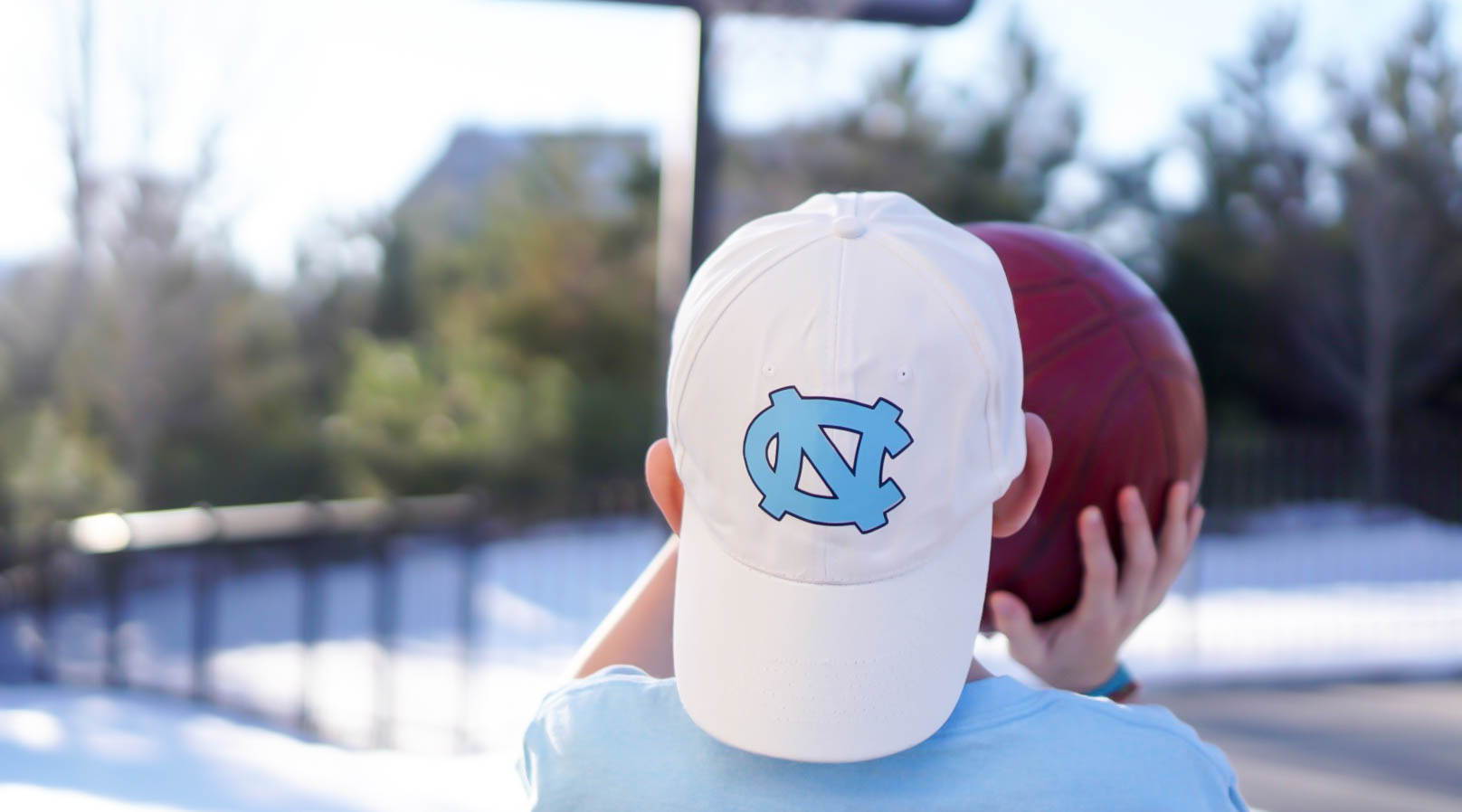 I hope this post leaves you inspired to try something new and create your own DIY heat transfer vinyl hat. If you're a beginner and looking for a flat, more simple surface to work with, you can always apply this decal to a beanie or watch hat. You can also customize any cotton or cotton blend fabric with your team logo. Check out our DIY Super Bowl Project Idea: How to Layer Glitter Heat Transfer Vinyl on a Fleece Blanket post for more ideas!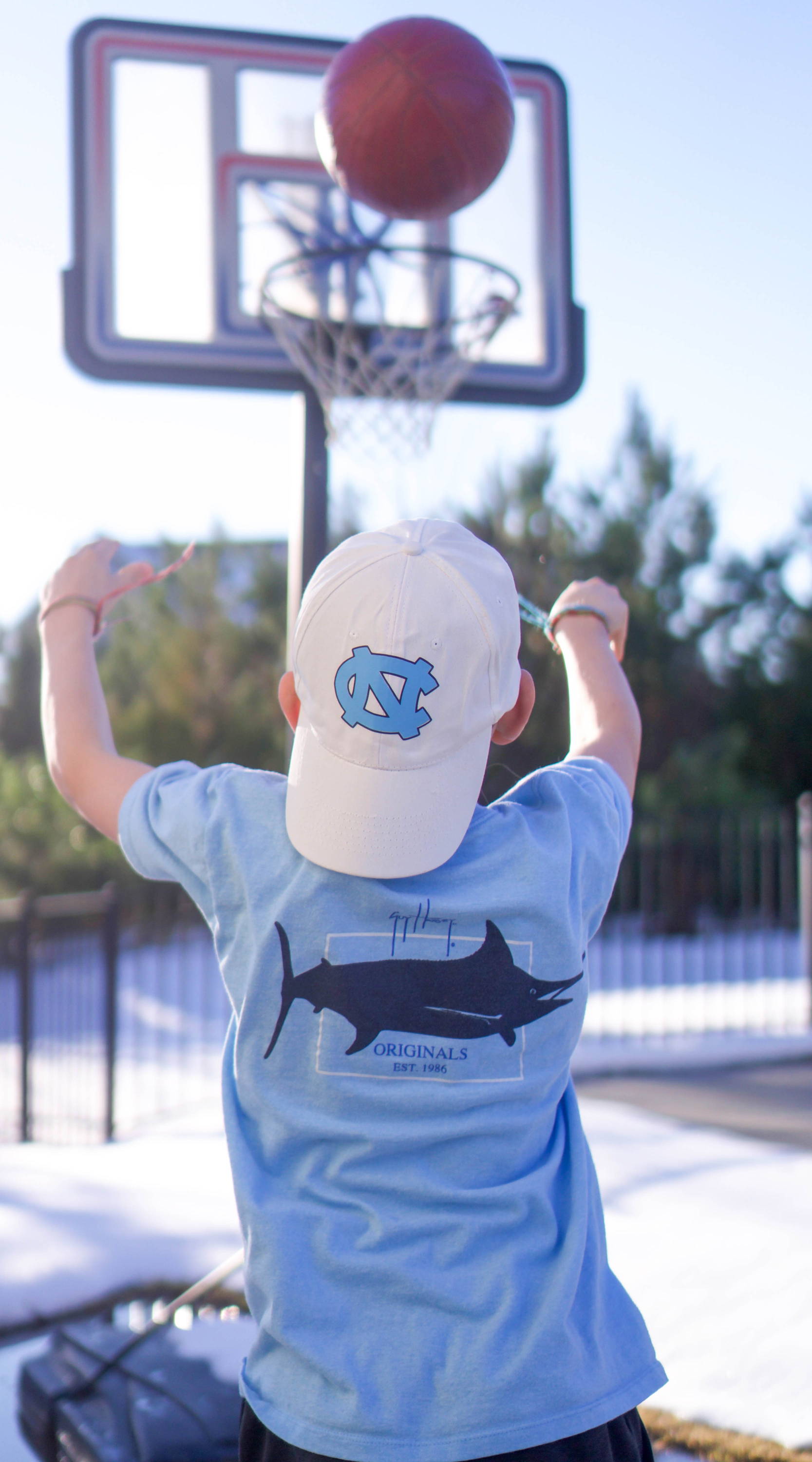 Craftables has a wide selection of heat transfer vinyl colors and they even offer fun finishes like glitter, glow-in-the-dark and metallic! If you're new to heat transfer vinyl, check out our Complete Iron-On Vinyl Guide for everything you need to know about heat transfer material.
About the Author
Kayla
My name is Kayla and I'm a DIY loving mom of 3, living in North Carolina. I absolutely love creating! It doesn't matter if it's refinishing furniture or paper crafting, I love it all. I'm a former blogger for Silhouette America and current blogger for Cricut so I know the ins and outs of both machines and love teaching beginners all of the handy tips and tricks. Come visit my blog at kaylamakes.com or follow me on Instagram @kayla_made.