DIY Mother's Day Gift Idea: How to Apply Adhesive Vinyl on an Acrylic Keychain

Hey crafters, Kayla here today with an easy Mother's Day gift idea using adhesive vinyl. Mom's spend a ton of time in the car so what better way to remind them of how amazing they are than with a customized acrylic keychain? Grab your Cricut Maker and follow along with today's step-by-step tutorial to learn how to create one for your own mother.
Here's What You'll Need:
Acrylic Blank

Cutting Machine (I used the Cricut Maker)
Step One: Design Set-Up
In Design Space, use the text tool to type out the word you want to cut. I used the font Bebas and typed out the word mother. If you want each letter to be a different color like I did, click the "ungroup to letters" button under the advanced tab at the top of the screen. Then, change each letter to match the colors of adhesive vinyl you're using.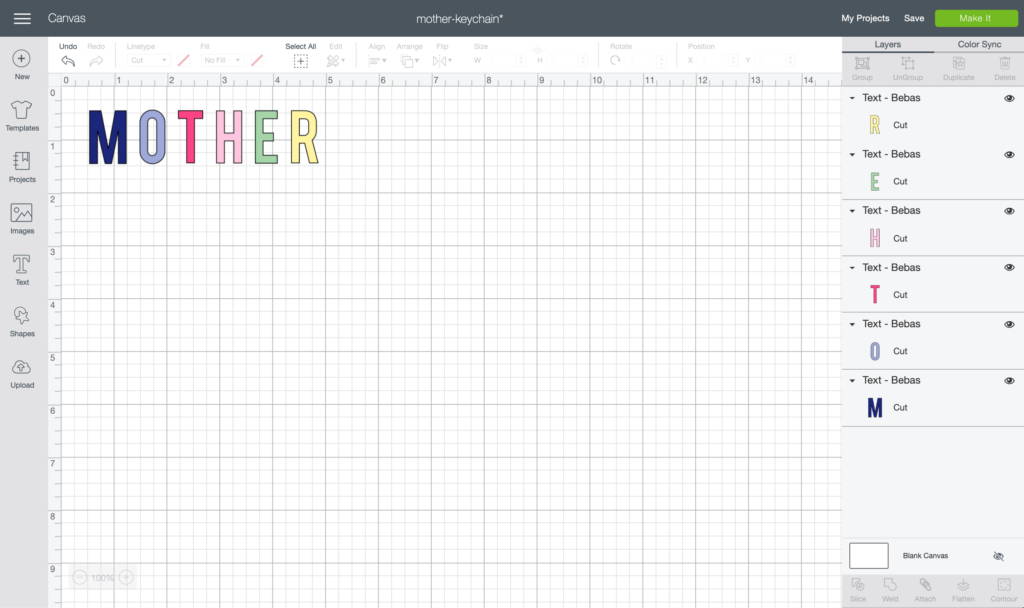 Click the make it button and select vinyl as the cutting material.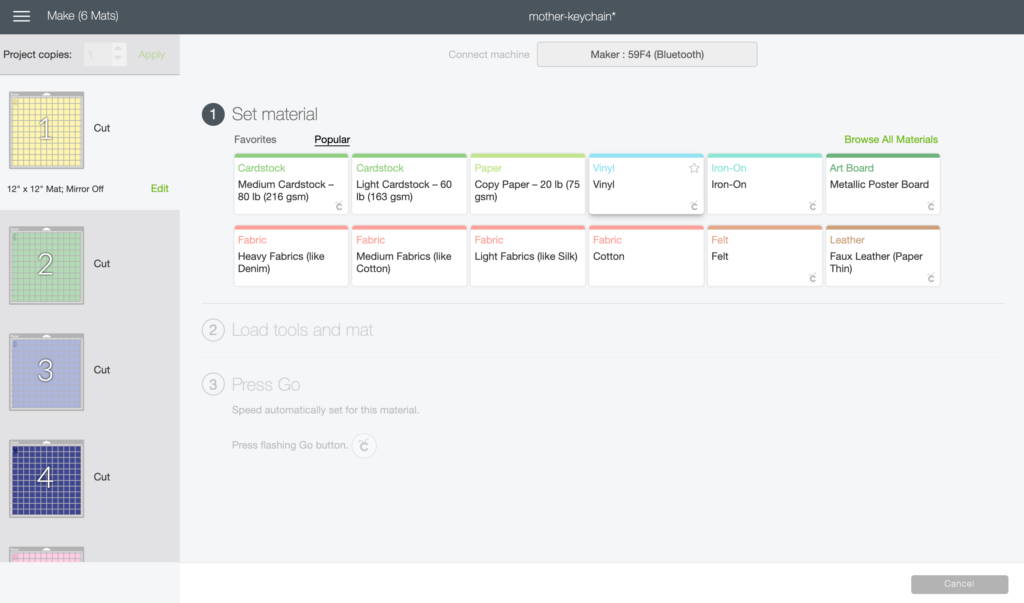 Step Two: Cutting
Load the first color onto the cutting mat and into the machine then press the flashing start button.
You'll need to load and unload each color of vinyl after each cut is complete. Sounds time consuming but since you're only cutting one letter at a time, it goes very quickly.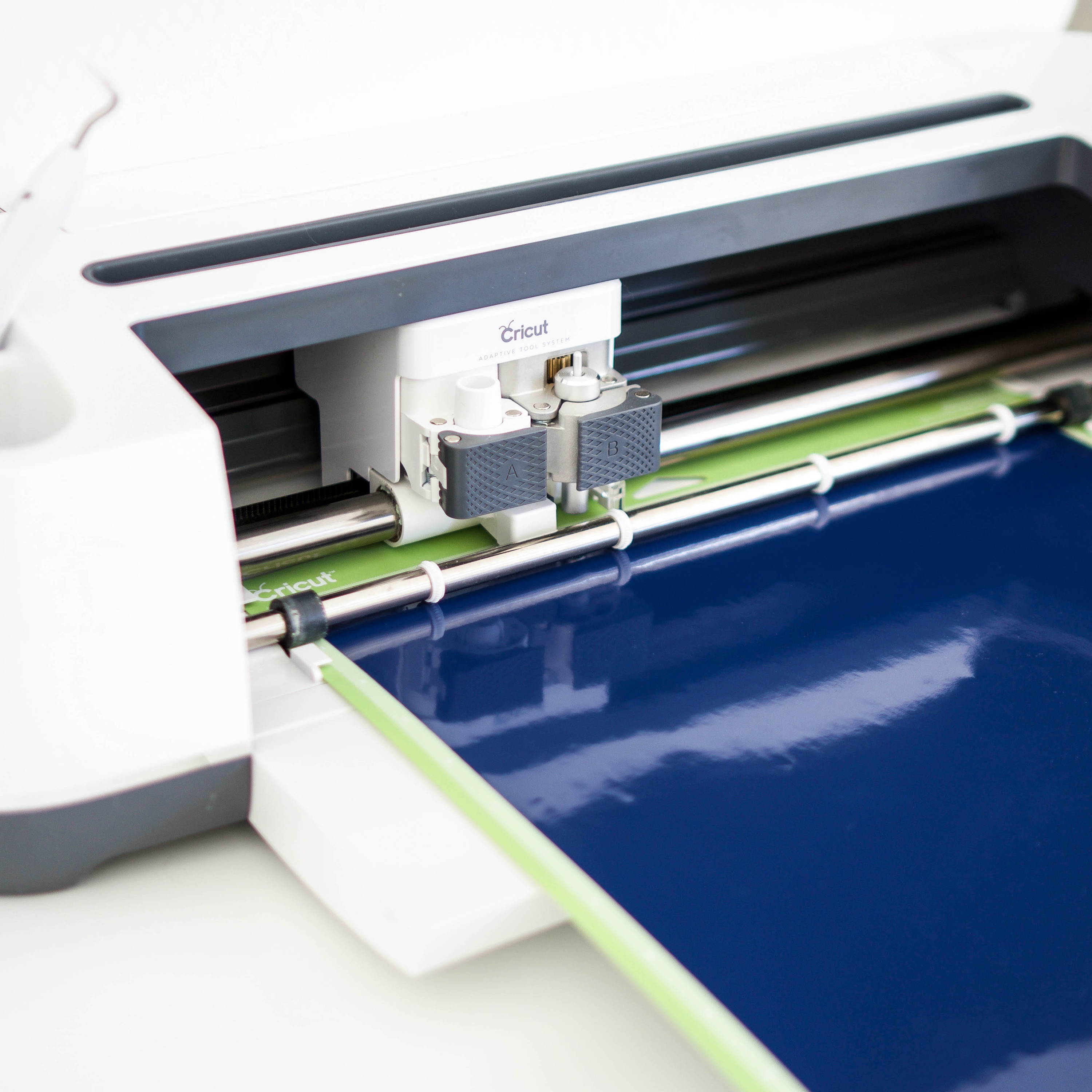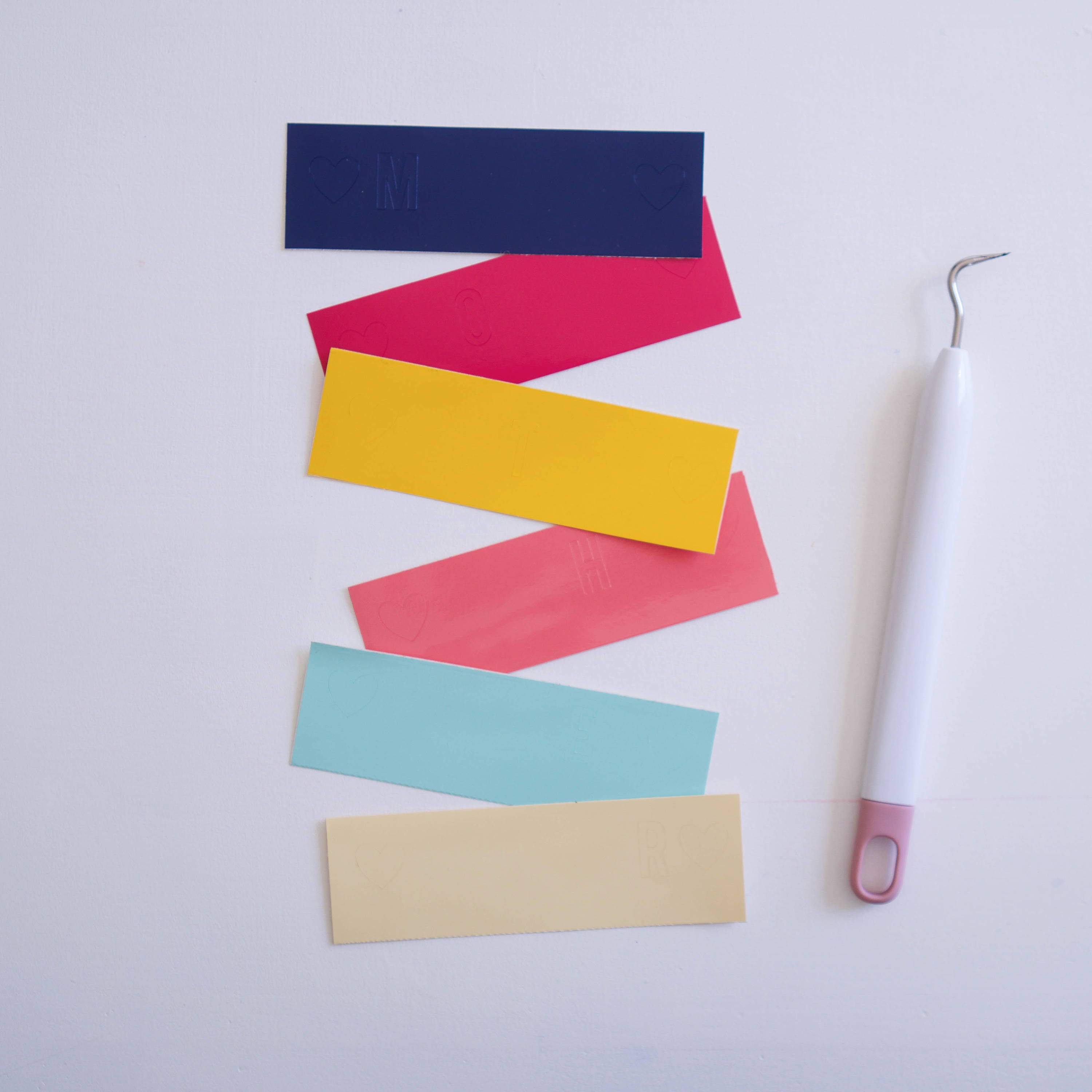 Step Three: Weeding
After all cuts are complete, peel away the excess vinyl from around the letters.
*The hearts you see next to the letters aren't part of the final design, they're just being used as registration marks to help perfectly line up the letters on the keychain. To learn more about using registration marks with multicolored designs, check out How To Apply Adhesive Vinyl On A Glass Candy Jar.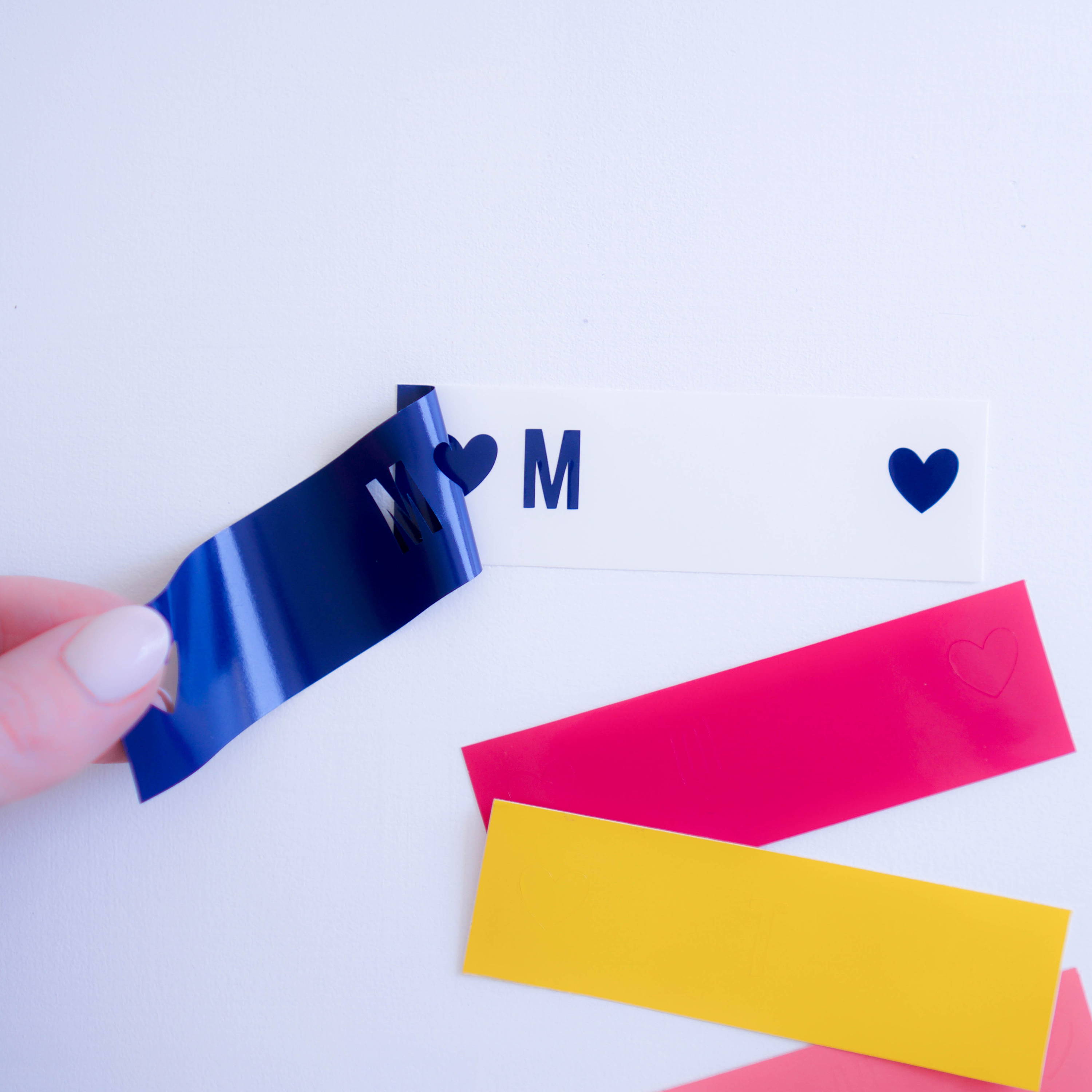 Next, use a weeding tool to remove the smaller vinyl pieces.
Step Four: Transfer Vinyl
Cut a piece of transfer tape to size and use a scraper tool or something similar to apply pressure over the letters.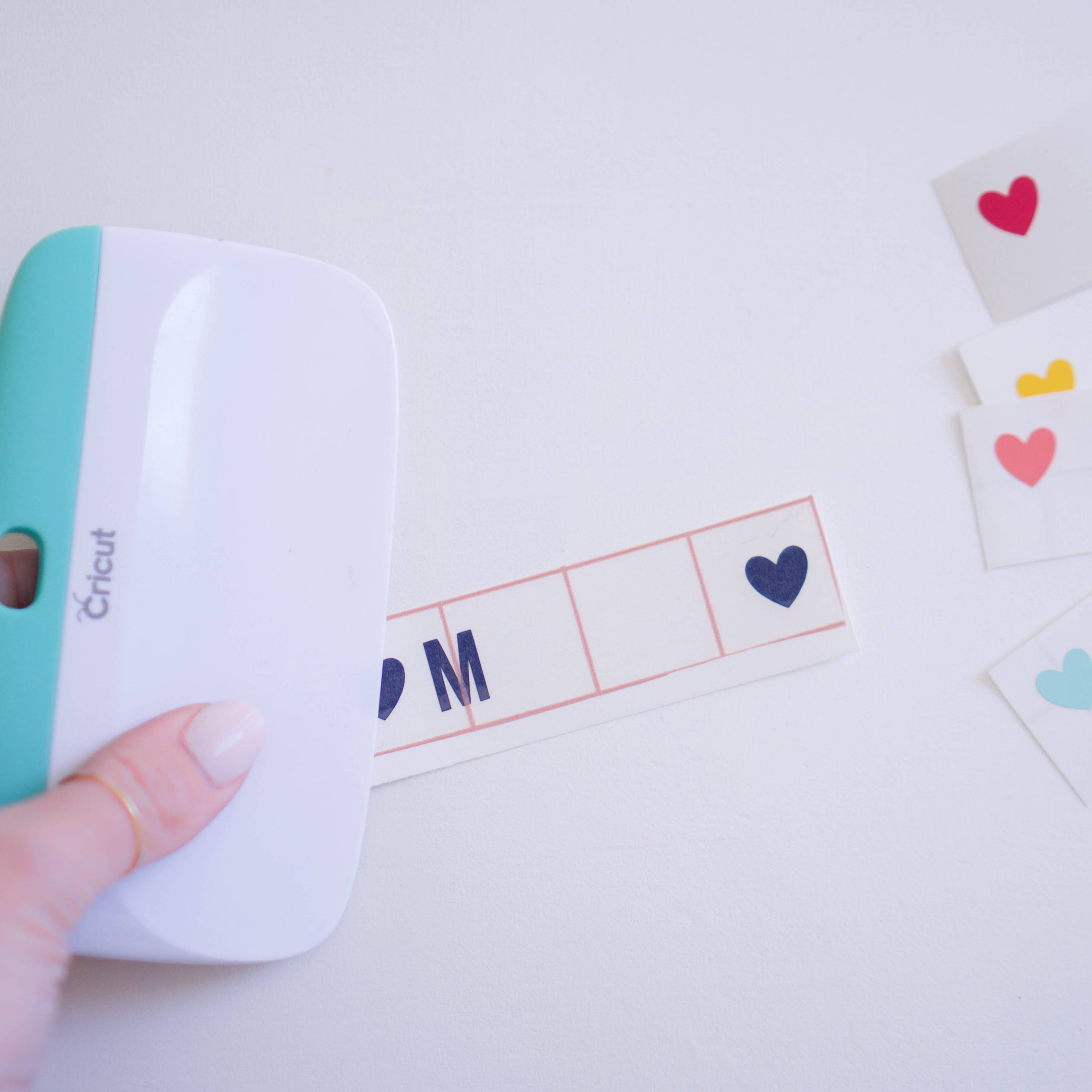 Layer the letters together on the same piece of transfer tape by aligning the hearts and applying pressure again.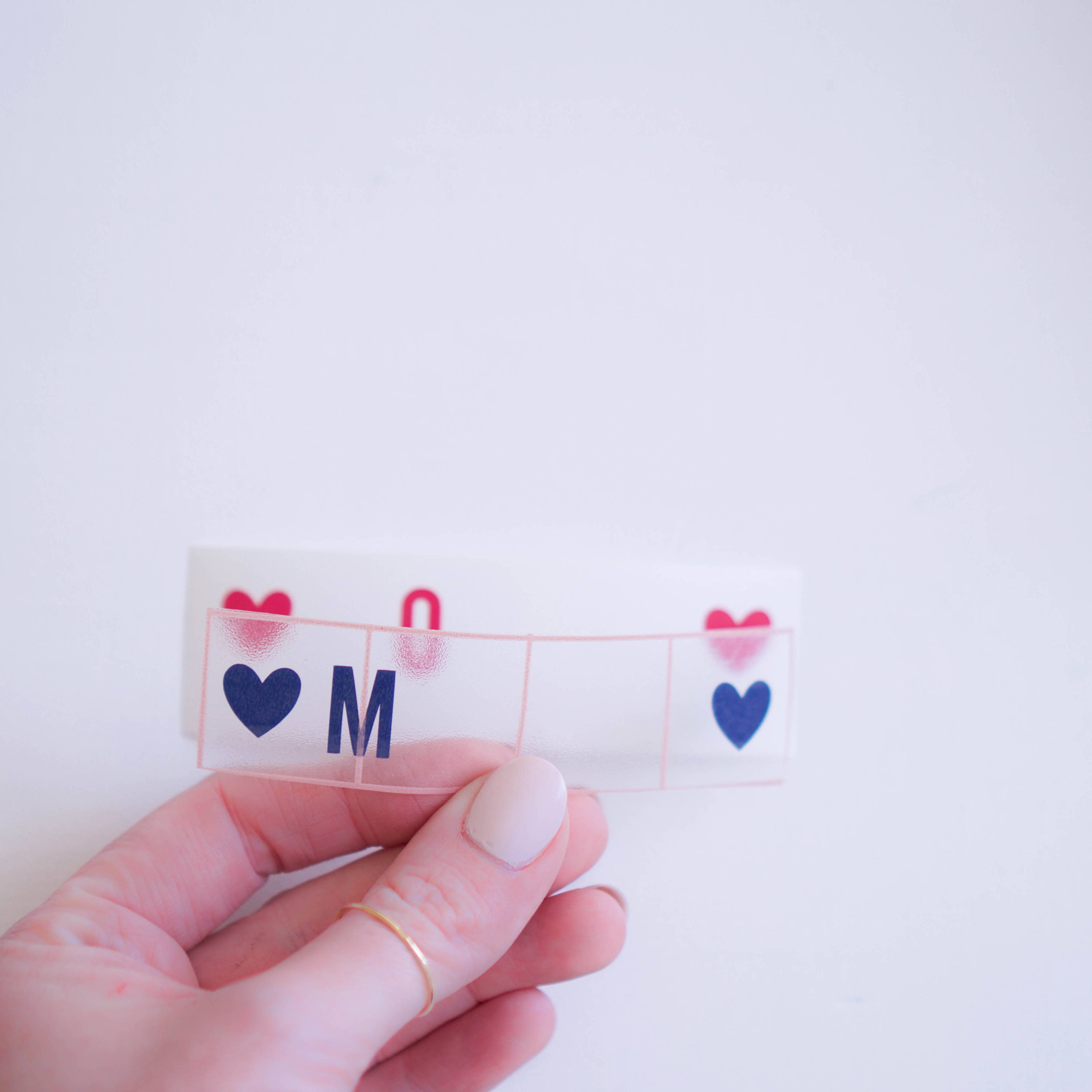 Do this until the whole word is on the transfer tape and then remove the hearts.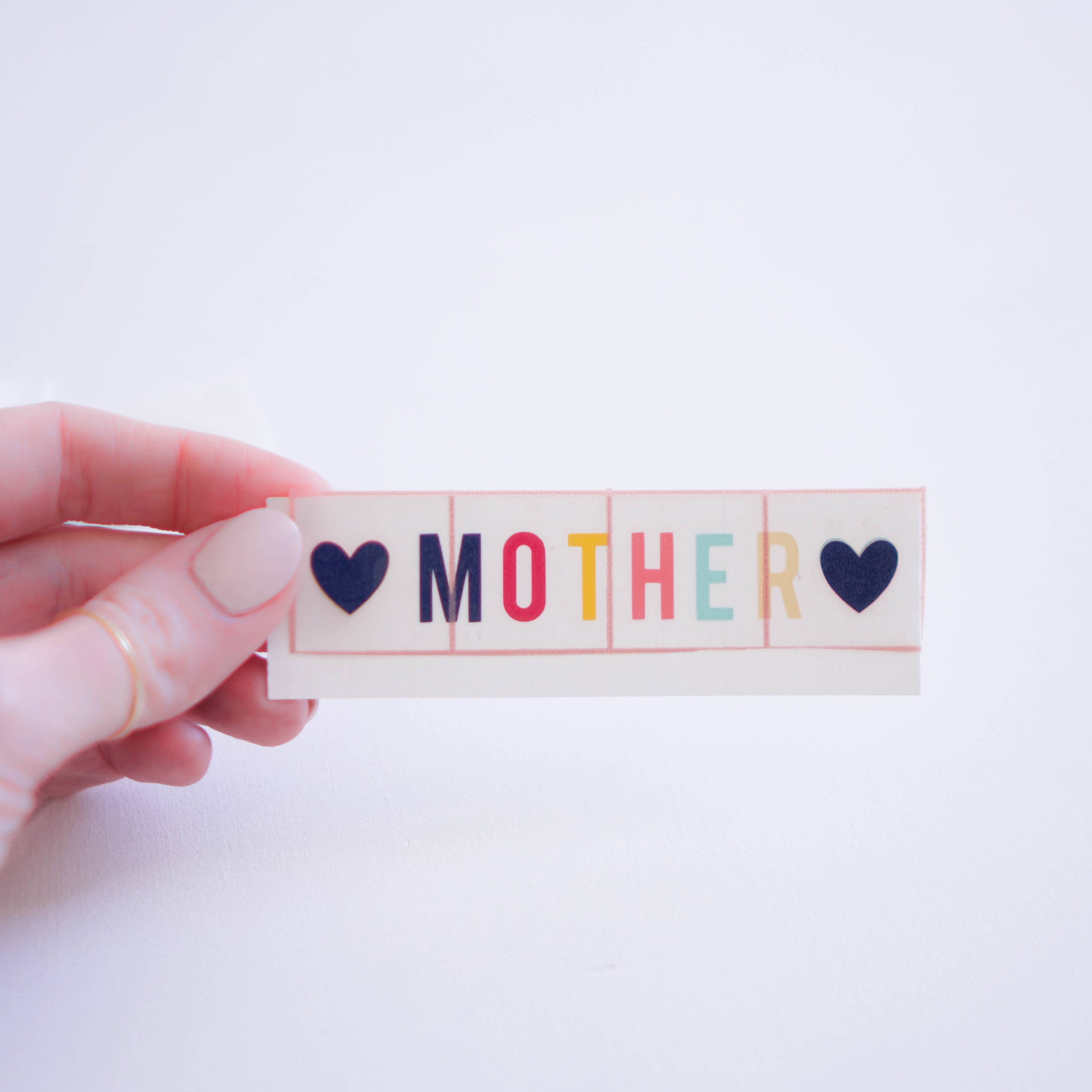 Acrylic blanks come with clear protective covering so make sure to remove it from both sides before continuing to the next step.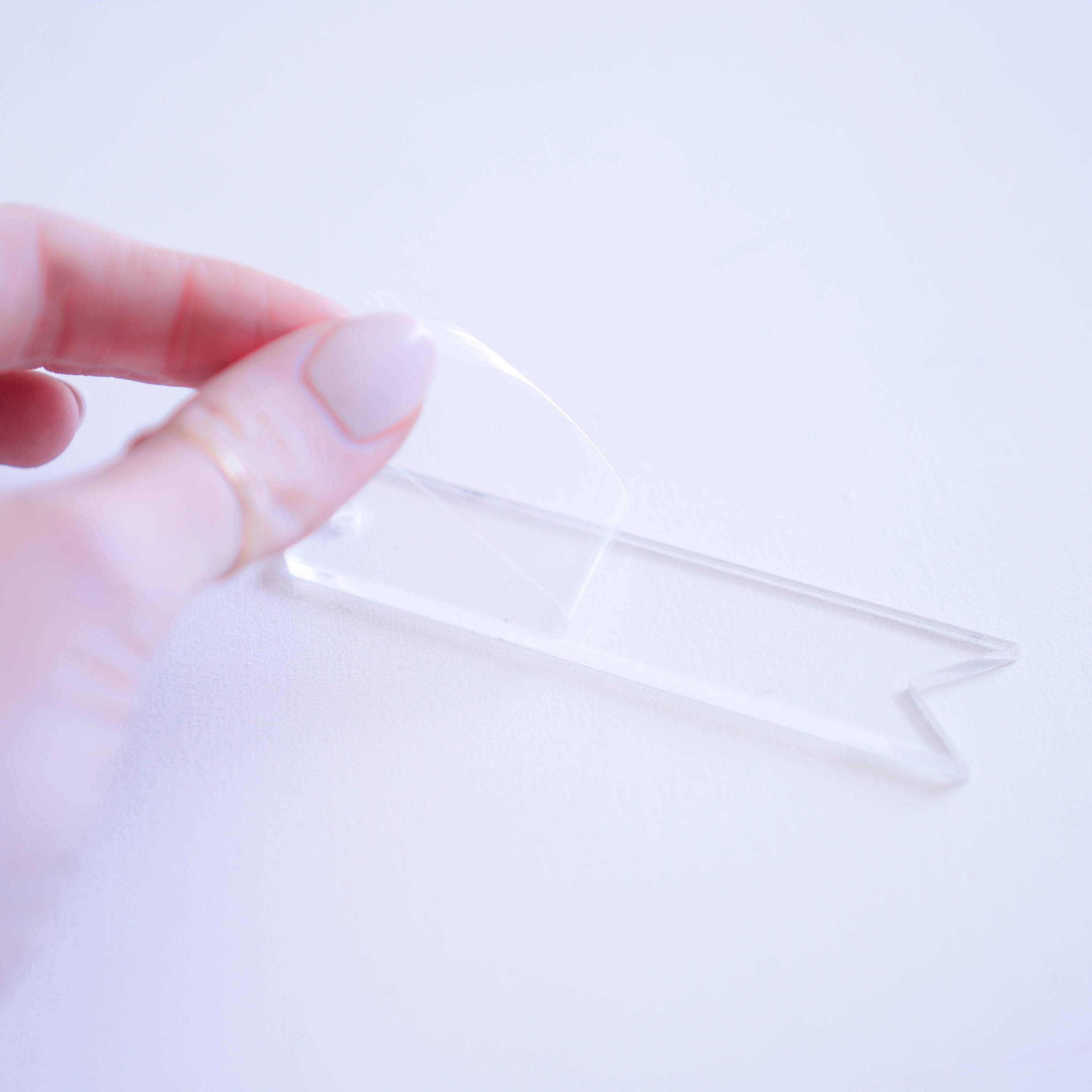 Center the vinyl decal on the keychain blank and use the scraper tool again to apply firm pressure over the entire design. I like to go back and forth 5-10 times to be sure each part of the design adheres well.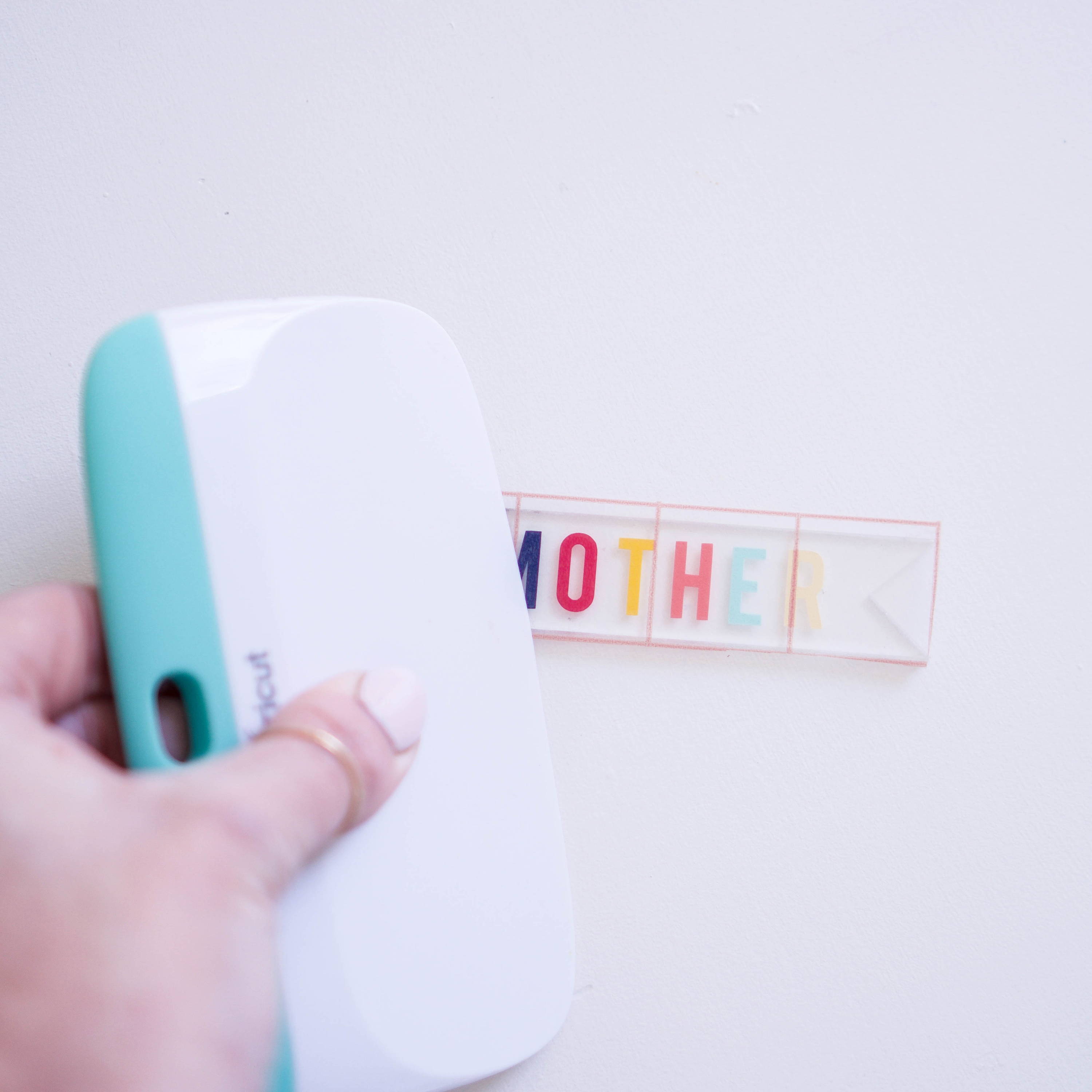 Peel away the transfer tape and you're finished! All that's left to do is attach a key-ring and package up your DIY gift!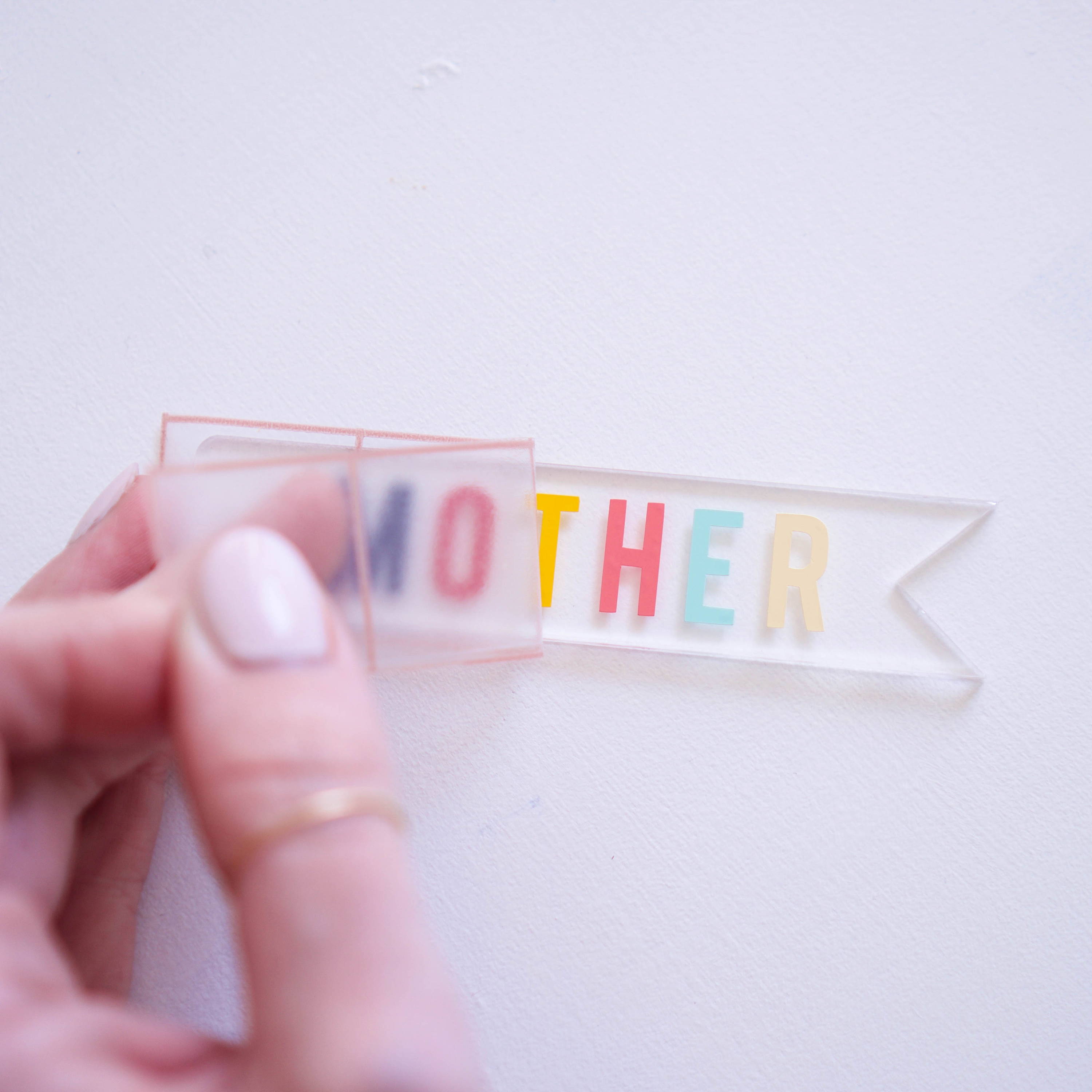 I'm sure any mother would be happy to have this little reminder with them every day. You could go even further and personalize this project with initials or even add the names of her children.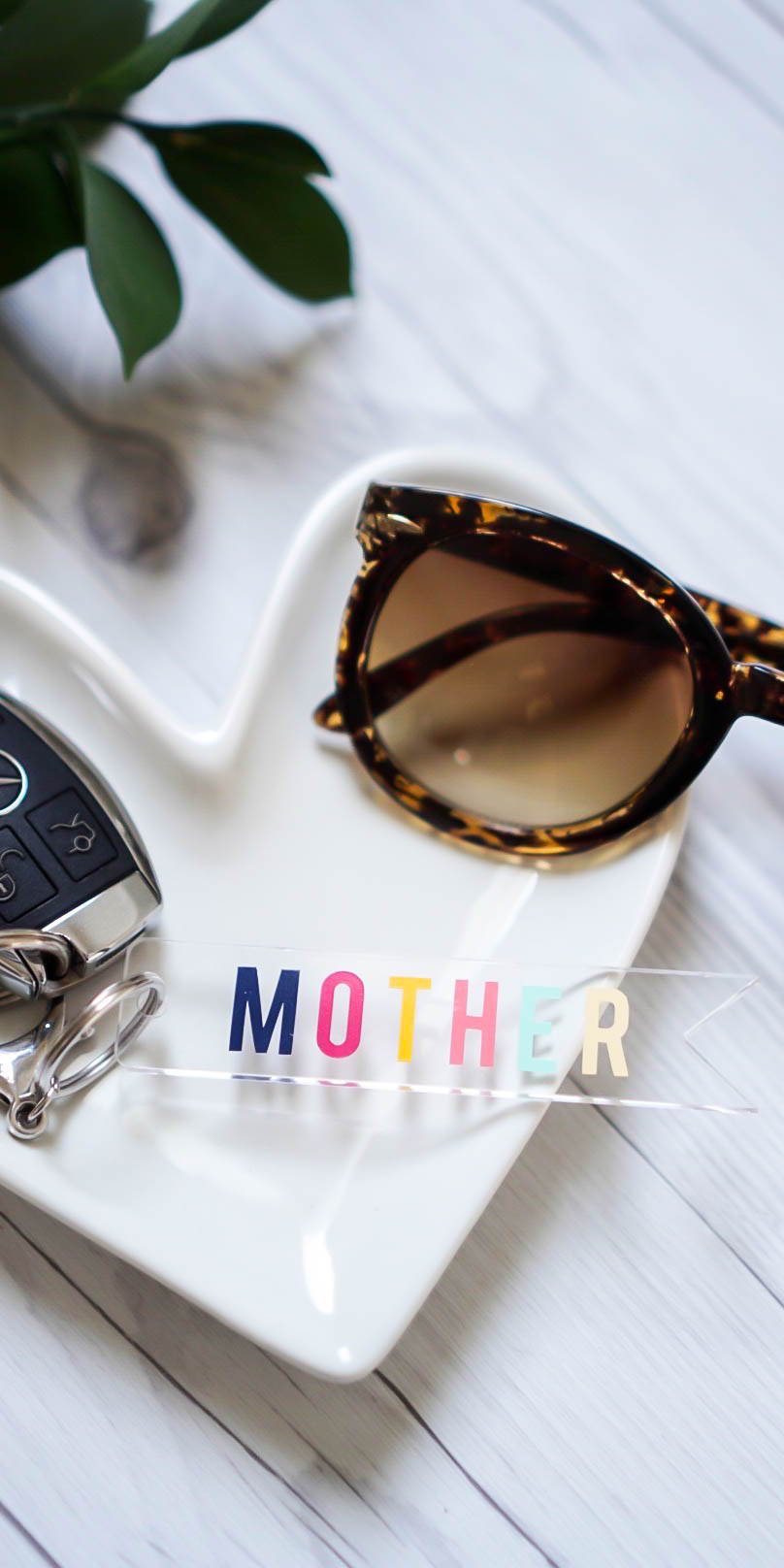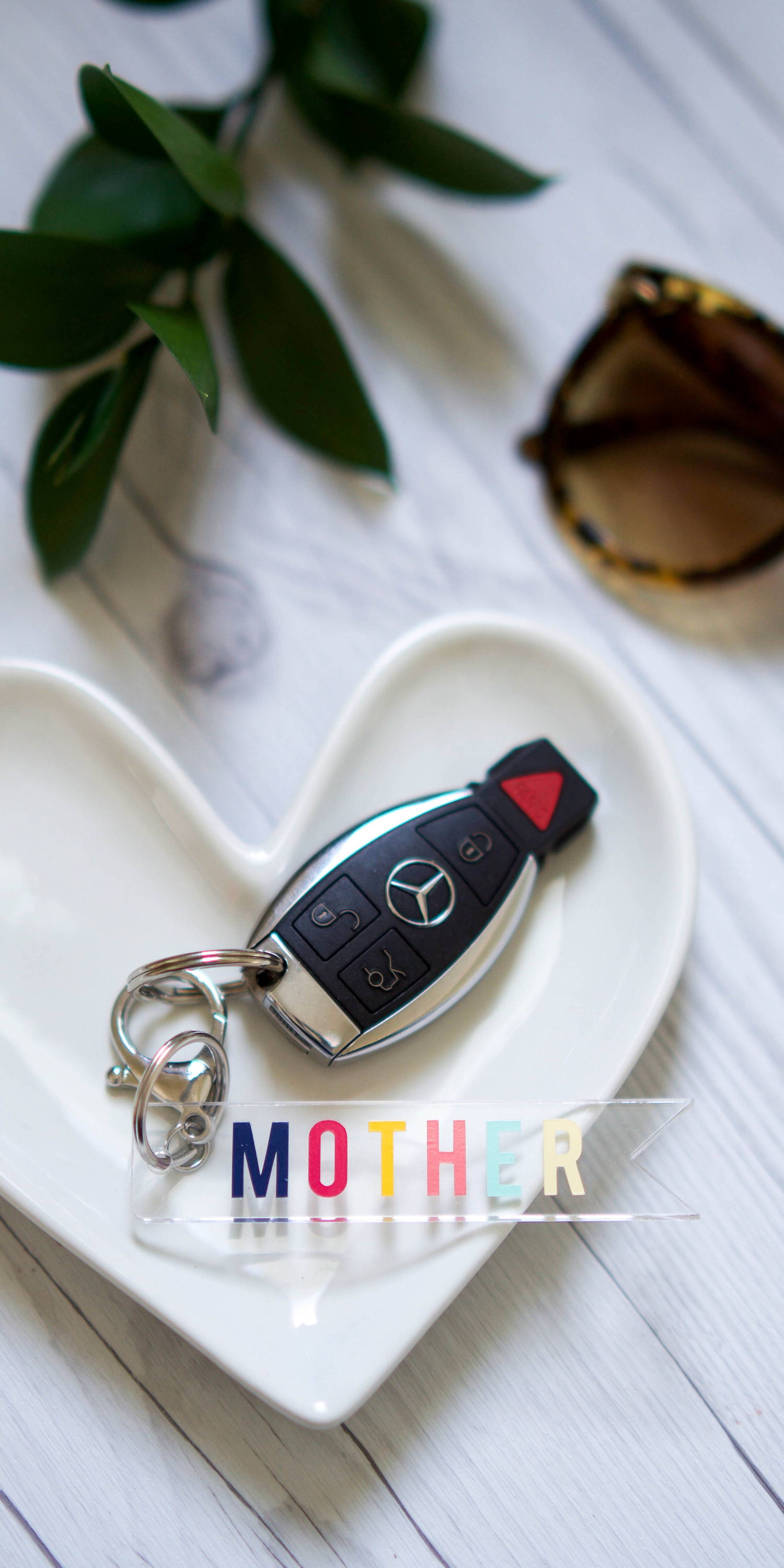 About the Author
Kayla
My name is Kayla and I'm a DIY loving mom of 3, living in North Carolina. I absolutely love creating! It doesn't matter if it's refinishing furniture or paper crafting, I love it all. I'm a former blogger for Silhouette America and current blogger for Cricut so I know the ins and outs of both machines and love teaching beginners all of the handy tips and tricks. Come visit my blog at kaylamakes.com or follow me on Instagram @kayla_made.