DIY Mother's Day Gift Idea: How to Make Hexagon Bath Salt Jars with Adhesive Vinyl

Hello! This is Sam from the Pretty Life Girls . Today I'm sharing a fun project using a Silhouette CAMEO. These gorgeous bath salt jars are the perfect Mother's Day gift and are thoughtfully made using adhesive vinyl labels. Keep reading for the tutorial!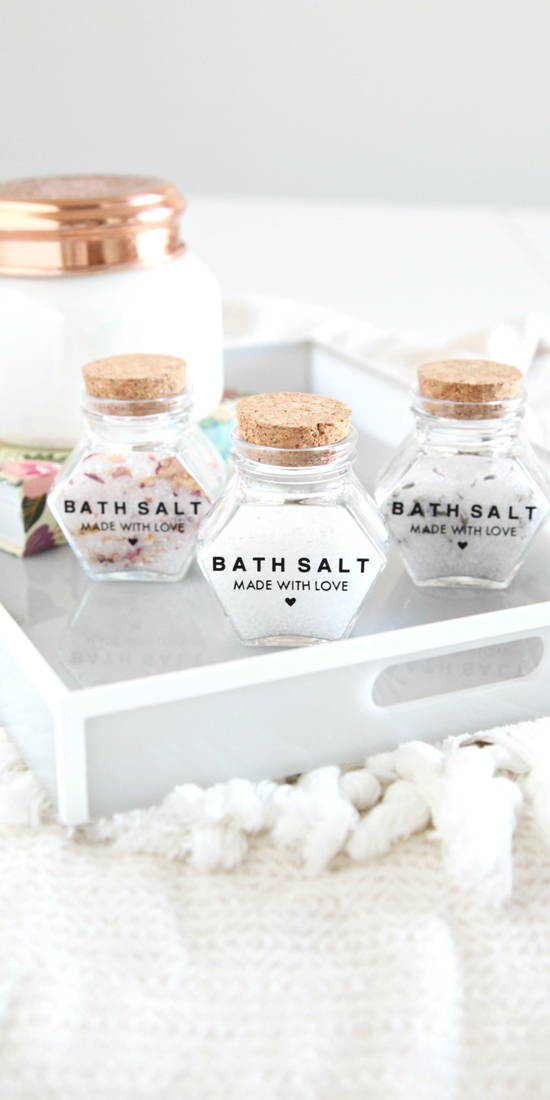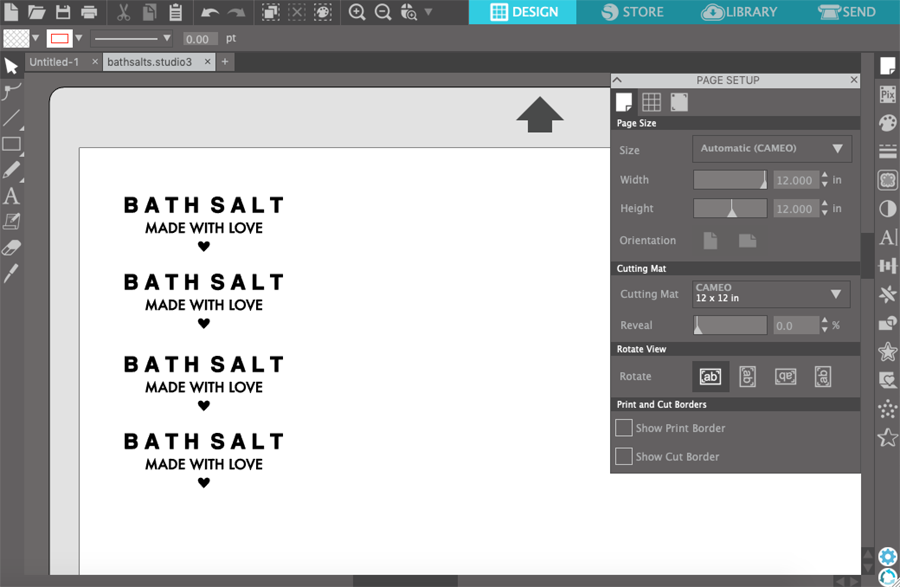 Step 2: Load your adhesive vinyl and cut.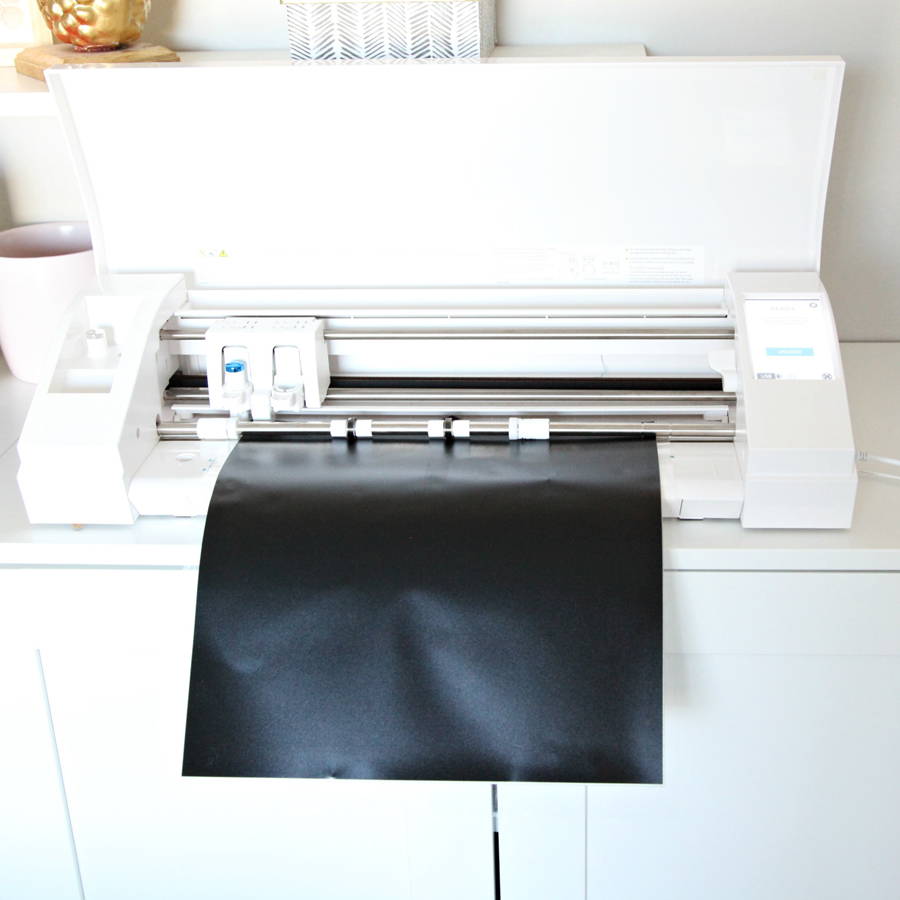 Step 3: After your machine has finished cutting, remove the vinyl, and carefully weed the excess.
Use the hook to remove any small pieces.
Step 4: Use transfer tape to move the vinyl from the carrier sheet to the jar. Apply it to the jar,
using firm pressure.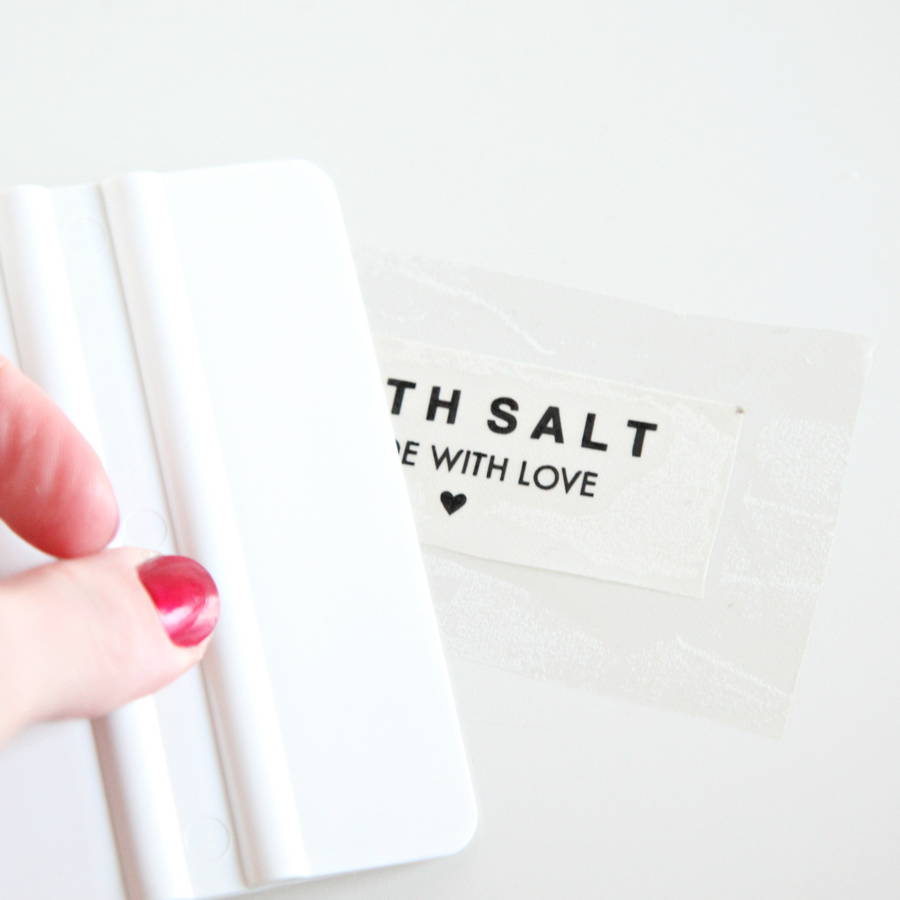 Step 5: Carefully remove the transfer tape.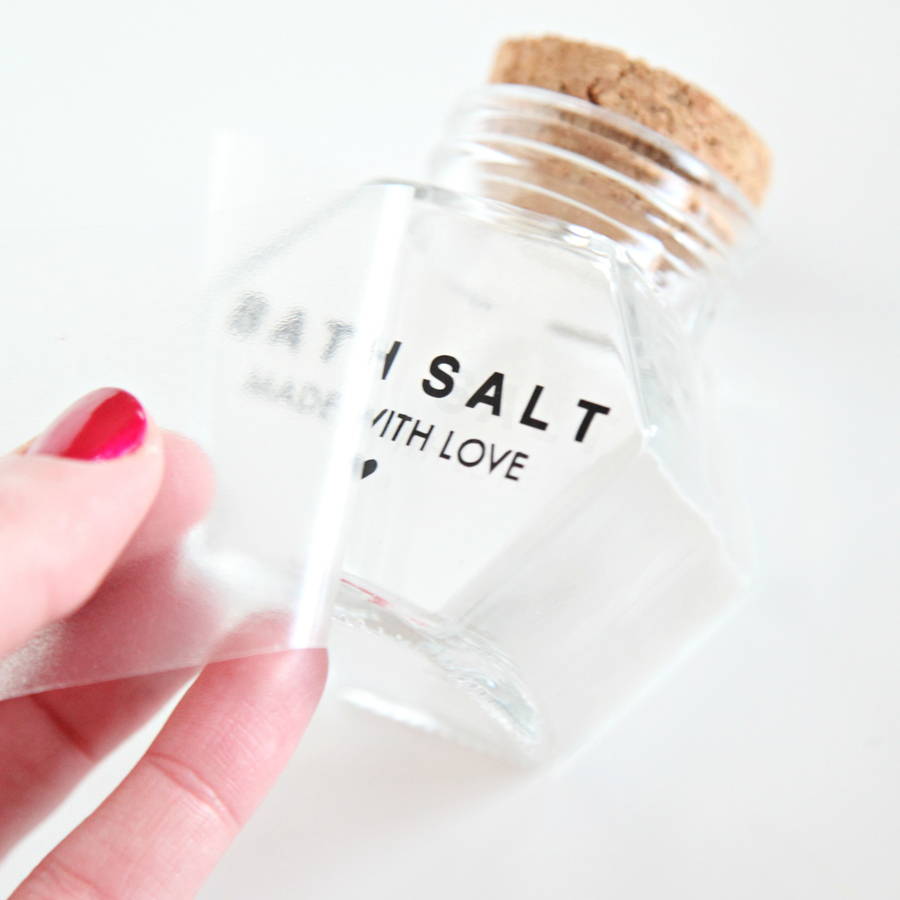 Step 6: Rub the decal with your squegee to make sure it sticks well to the jar. Then, carefully peel off the tape.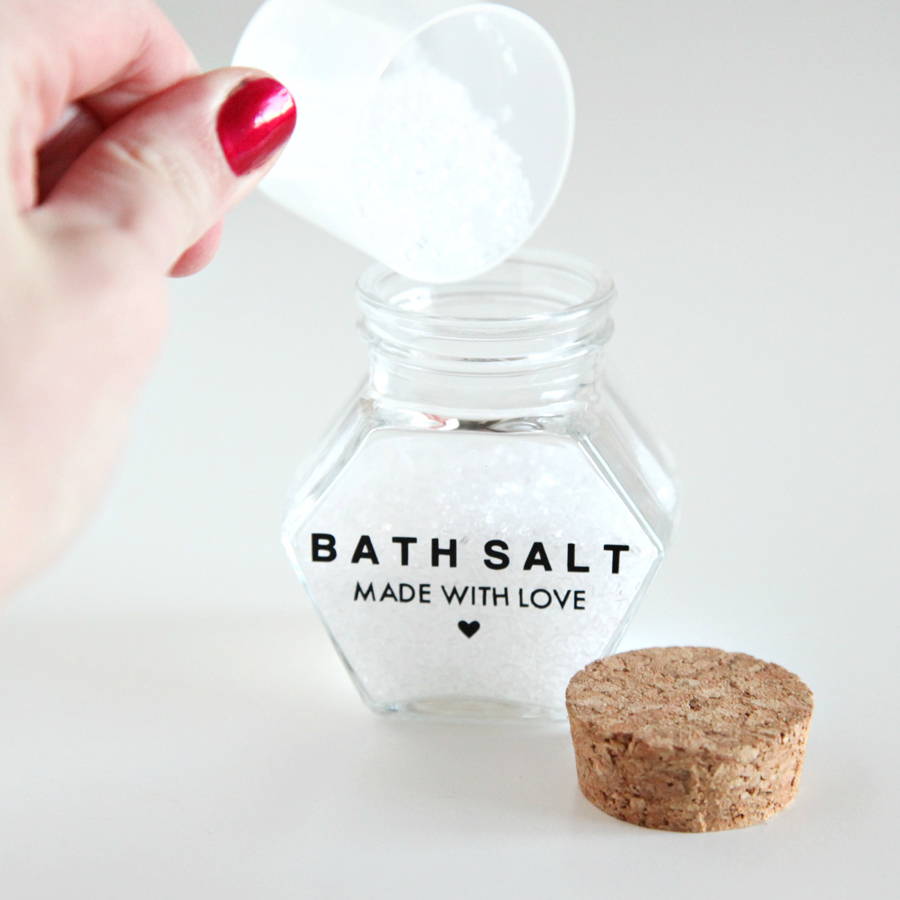 Step 6: Fill the jars with the bath salts of your choice. I love mixing the salt with dried flowers to
make it even more beautiful!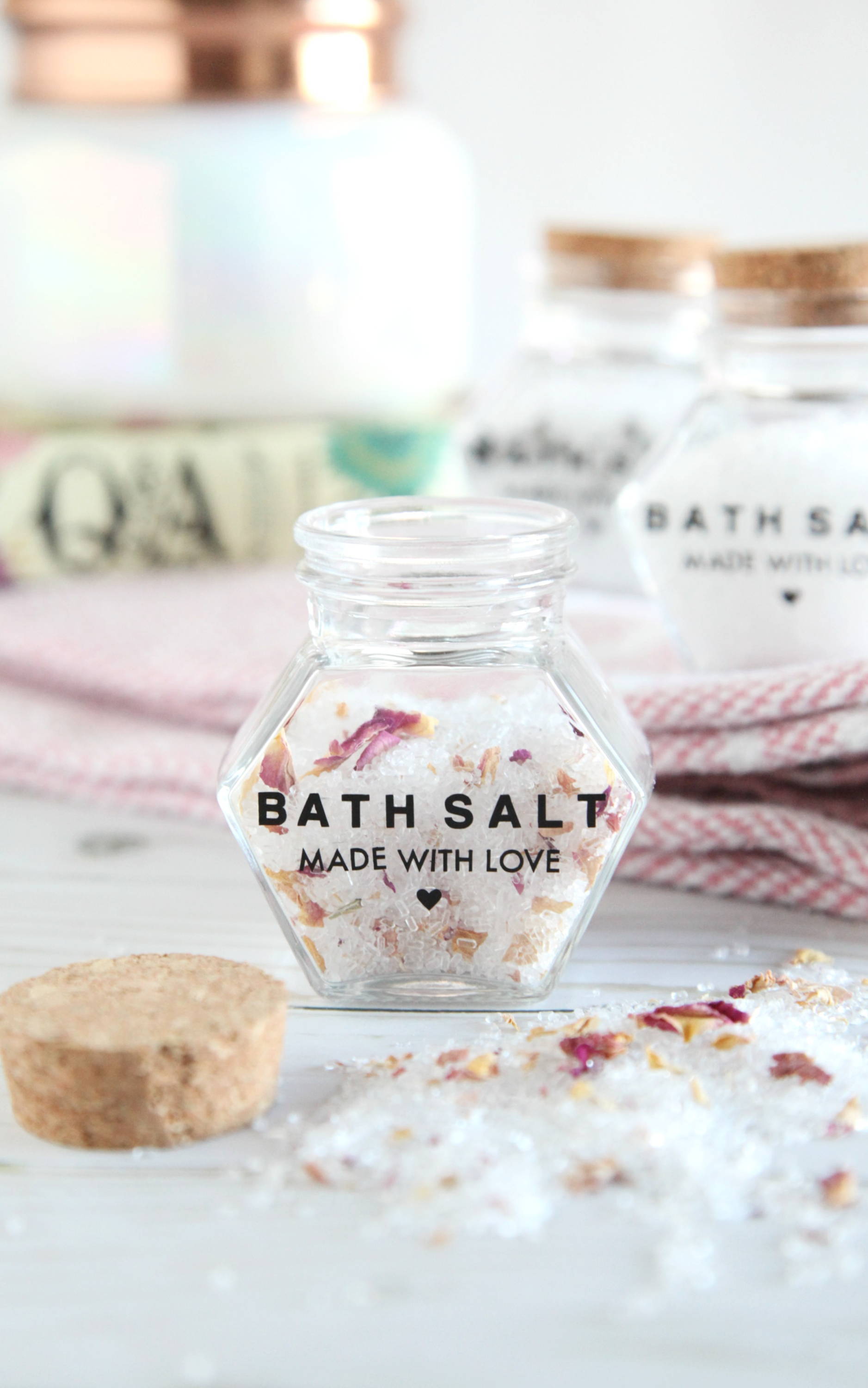 What mother wouldn't love to relax with their very own baths salts that were made with love?!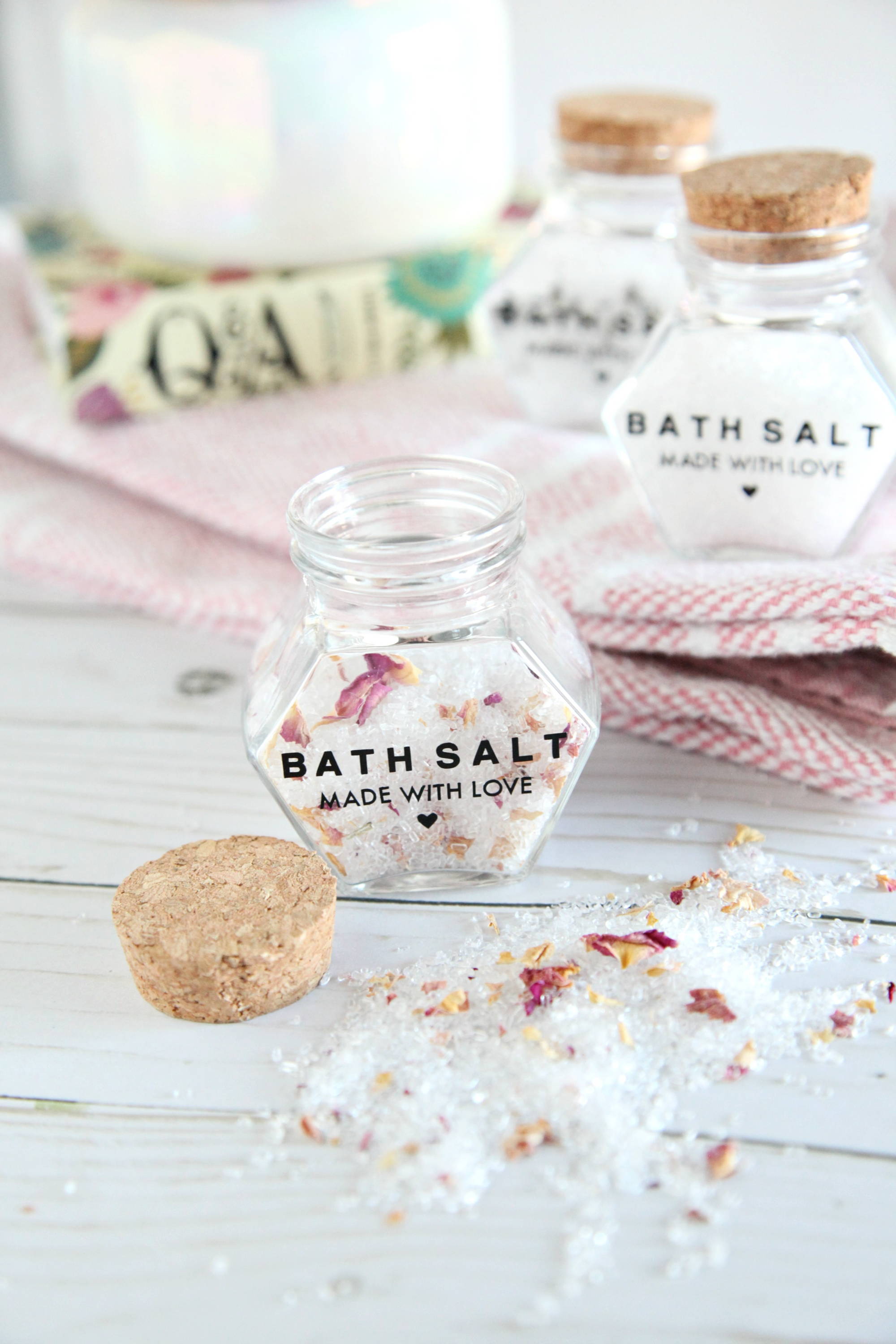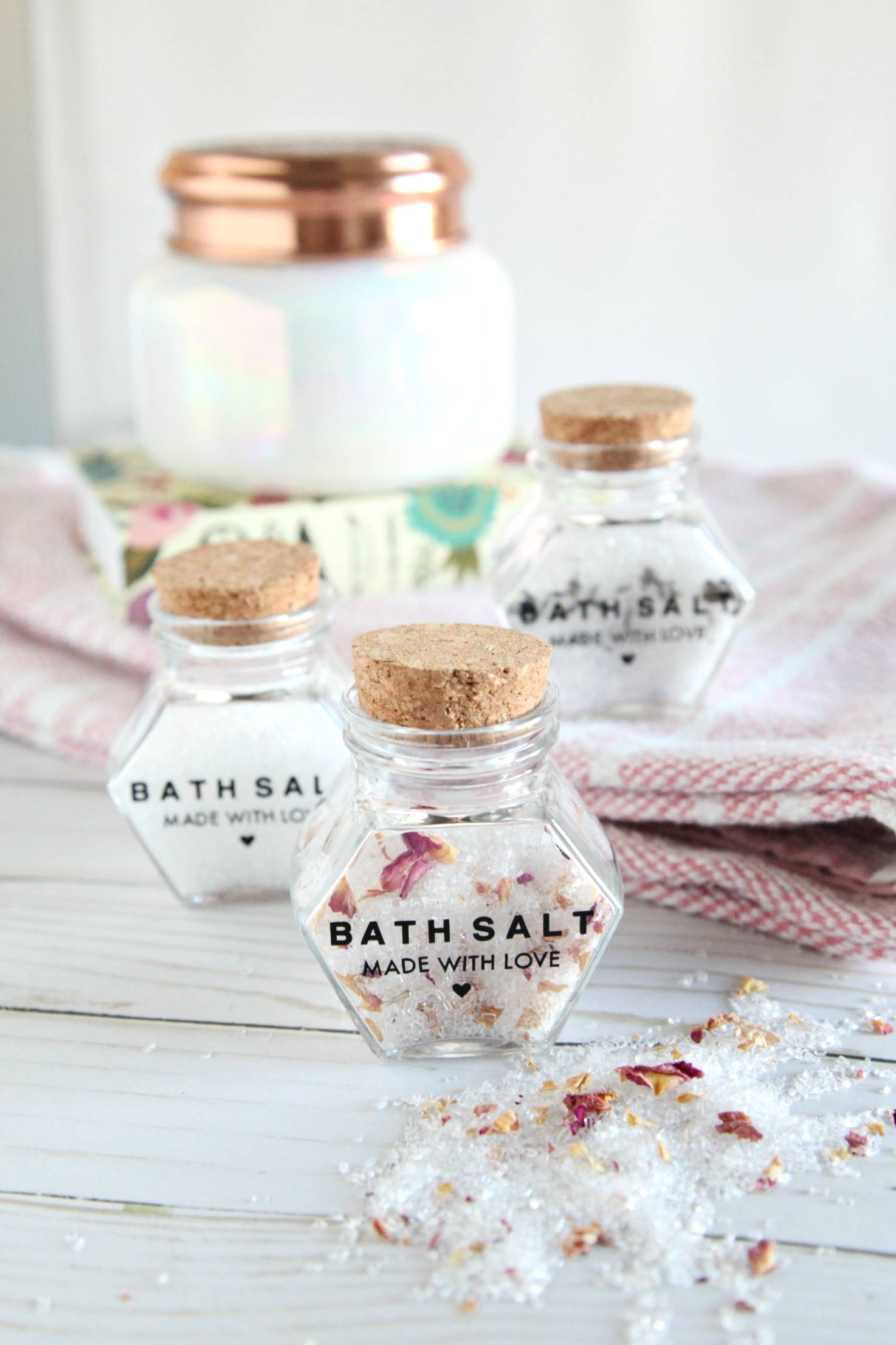 We hope you've enjoyed this post! It is Craftables' goal to bring you the best products at the
most affordable prices, while also inspiring you to craft and create. Check out some of the other
DIYs and tutorials on the Craftables blog and try something new!
About the Author
The Pretty Life Girls
The Pretty Life Girls is a blog about babies and sugar and paint and twirly dresses, written by two sisters who love all things pretty. Liz is a momma of two who lives in New Orleans. She has a Master's Degree in Technical Communication and has embraced the fact that she is a diet coke addict and a bookworm. Sam lives in Utah and is a momma of two with a Master's Degree in Instructional Technology and has a weakness for thrift stores, succulents, and colorful tights.