DIY New Year's Eve Project: How to Apply Adhesive Vinyl on a Plastic Charger Plate

Hi friends! Elise here from Polka Dotted Blue Jay. I am always surprised at how quickly the holidays go by, so I am making sure I am ready for a fun New Year's Eve by making these DIY New Year's Eve clock plates. Grab your Silhouette Cameo and follow this step-by-step tutorial to see how simple it is to apply Permanent Adhesive Vinyl on a plastic charger plate.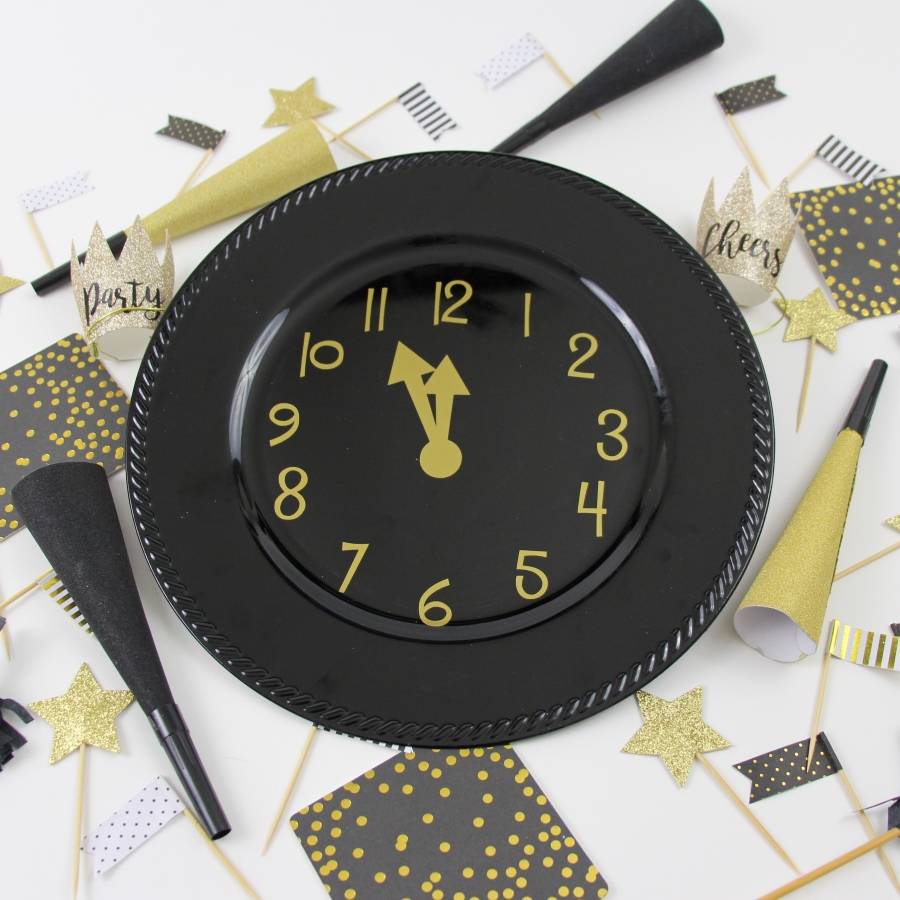 Estimated Time: 20 Minutes
Skill Level: Beginner
Care: Hand wash as needed. Not food safe – be sure to use a clear food-save plate over the design when eating.
Supplies Needed: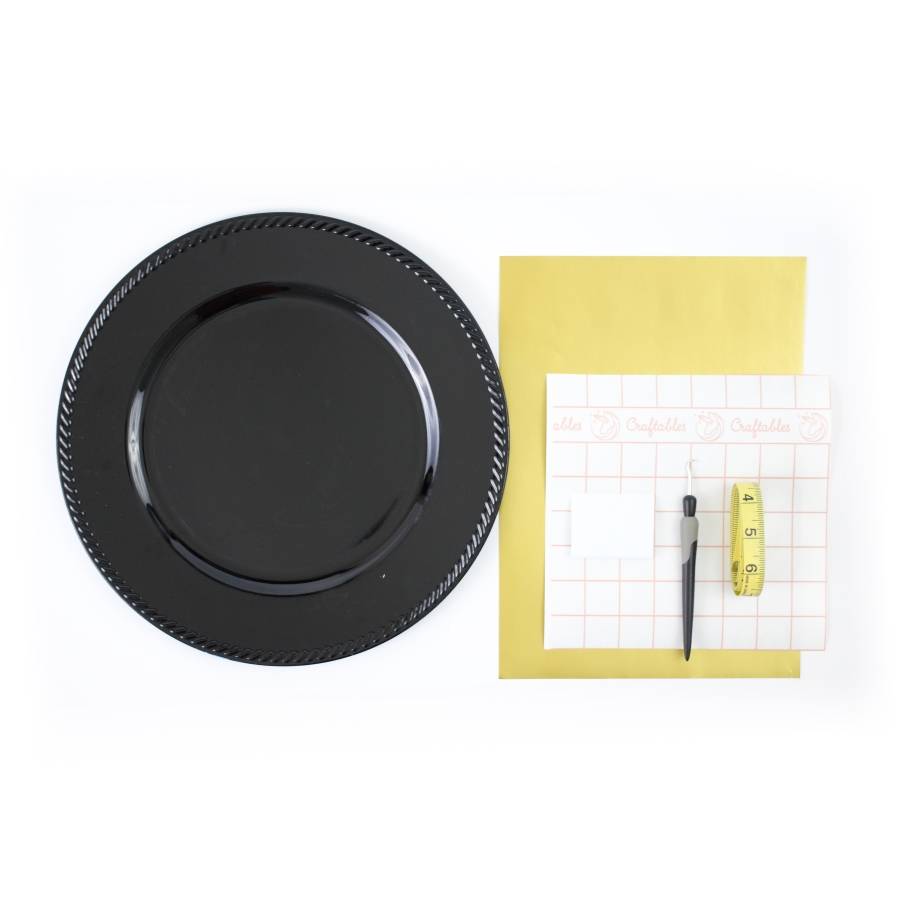 Creating Your Design:
Step 1: Open up your Silhouette Studio®.
Step 2: Select the Page Setup Window and adjust your cutting mat size to 12x12 (or the sized mat you are using).
Step 3: Download your design from the Silhouette Design Store and then open in Silhouette Studio. Click File>Library>Downloaded Designs>Select your downloaded file.
Step 4: Select the design and right click. Select "Ungroup".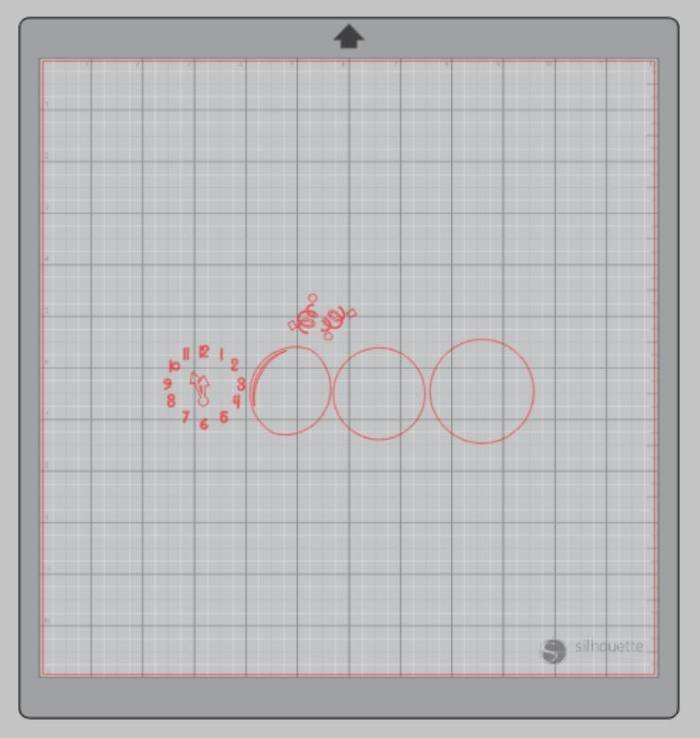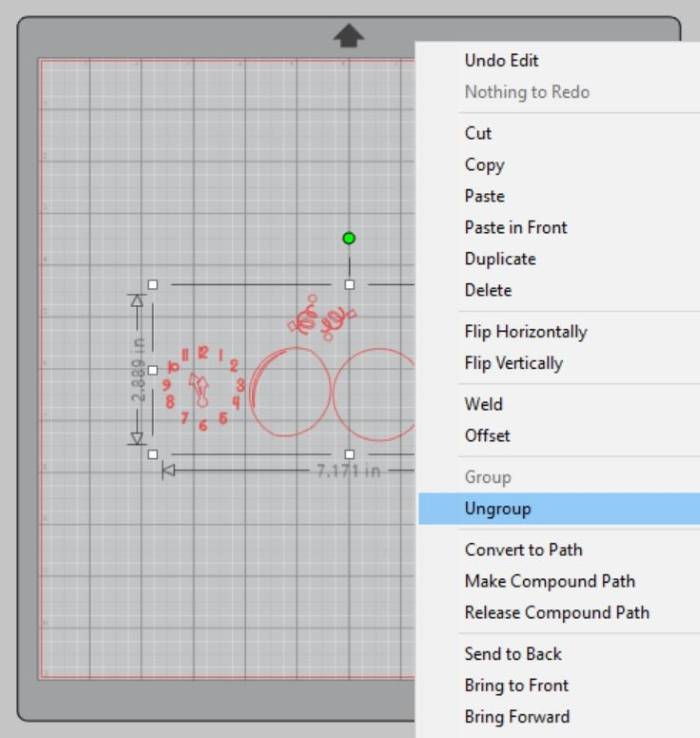 Step 5: Delete the elements you don't want on your bowl. I removed the extra circles and the confetti, so I only had the face of the clock. I also moved the arms of the clock up to a position I liked.
Step 6: Click and select the whole design and right click. Select "Group".
Step 7: Measure your charger or plate and re-size your design to the correct space on your 12x12 template – be sure to move the design as a group so it keeps everything lined up. You can do this by clicking and dragging to cover the whole design and then moving as one piece.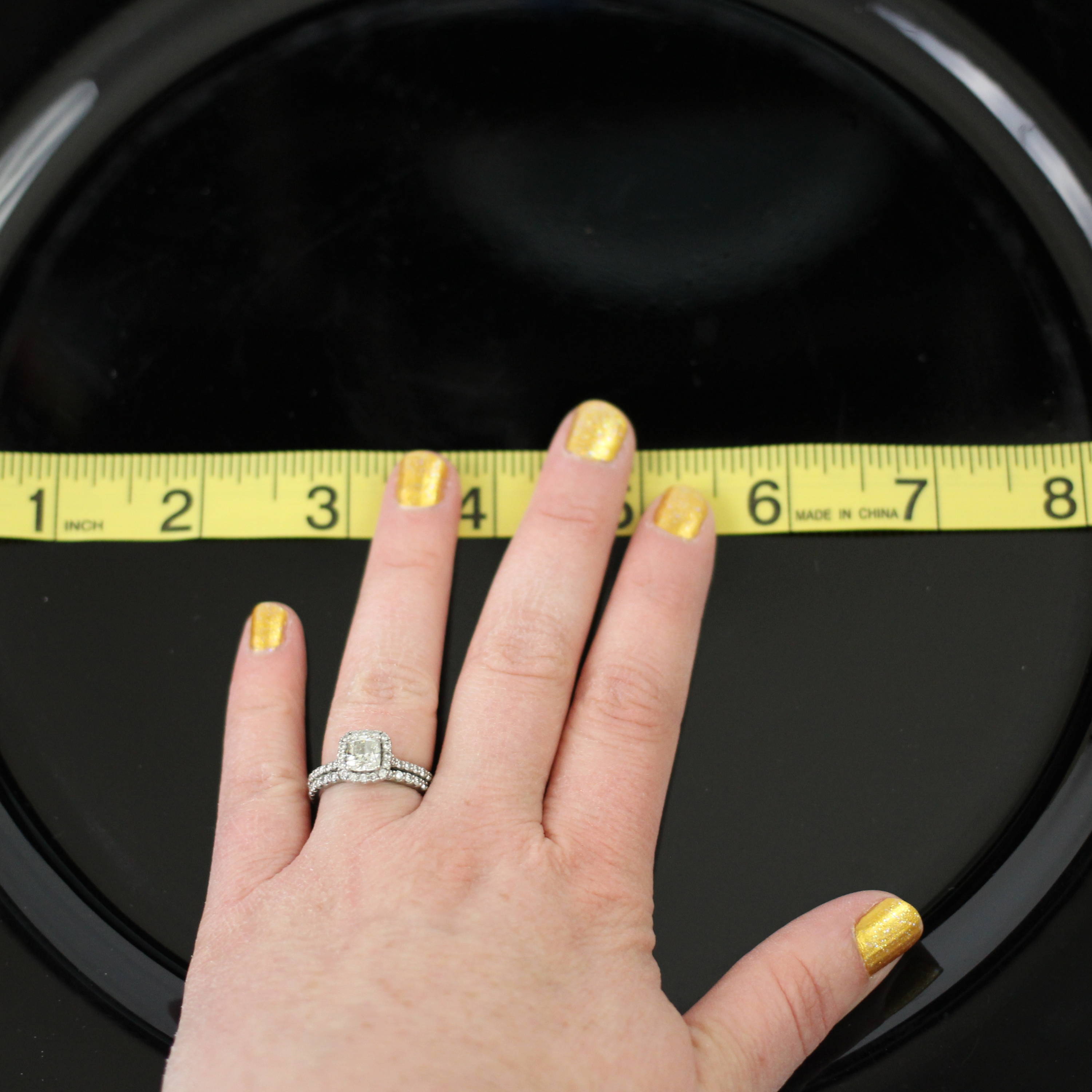 Step 8: Attach your Craftables Permanent Adhesive Vinyl to the cutting mat, color side up, and load into your machine. Tip: trim your vinyl to the size of your design and save the scraps for another project.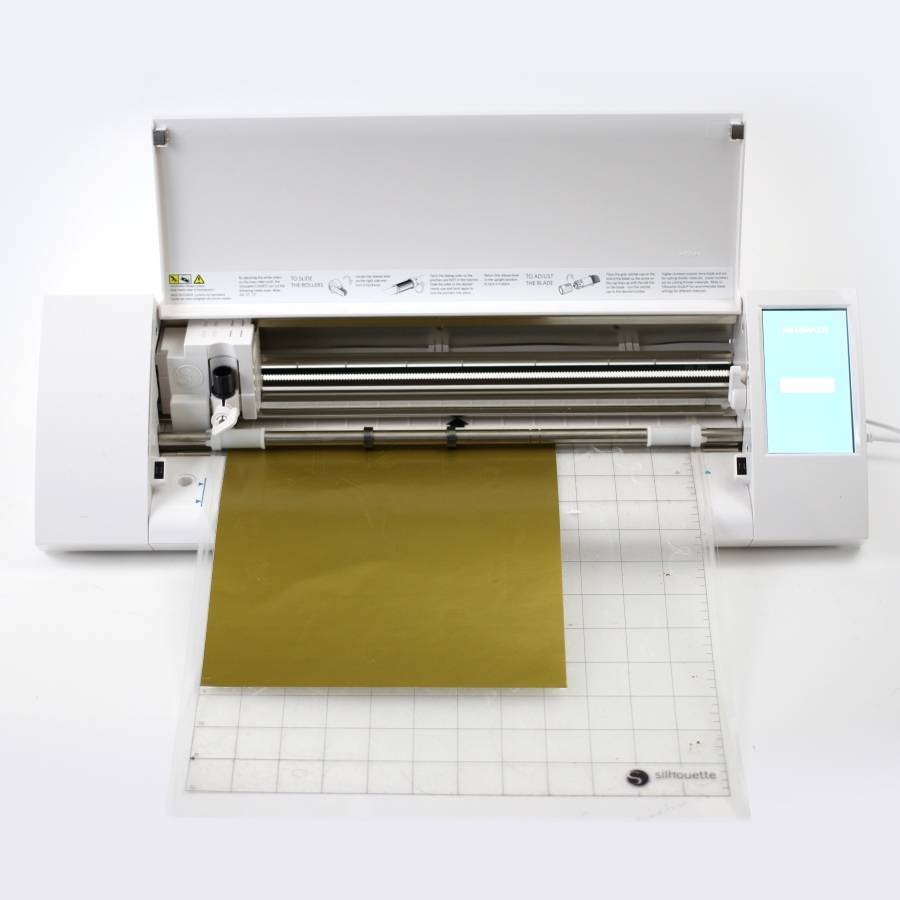 Step 9: Follow the prompts in the Design Studio to adjust your blade (if using a ratchet blade) for Permanent Adhesive Vinyl and double check to make sure your design has been selected to cut. Reference your Craftables insert to see what setting you should use. For this metallic adhesive vinyl, I used the "glossy" setting.
Step 10: Select "Send" to start cutting.
Step 11: Select "Unload" when your machine has finished cutting your design to remove the cutting mat from the machine.
Preparing Your Design:
Step 1: Remove your sheets of Permanent Adhesive Vinyl from the cutting mat – go slow so it doesn't curl up.
Step 2: Use your fingers or a wedding tool to remove the excess vinyl. Be sure to leave your design on the backing sheet.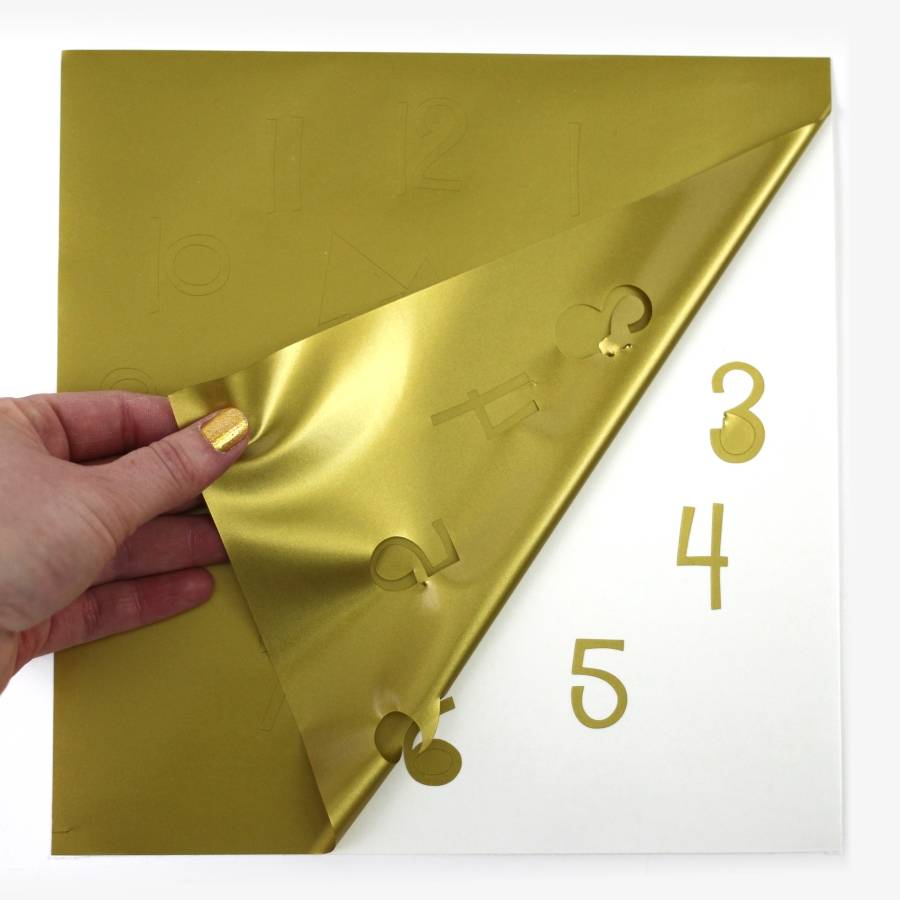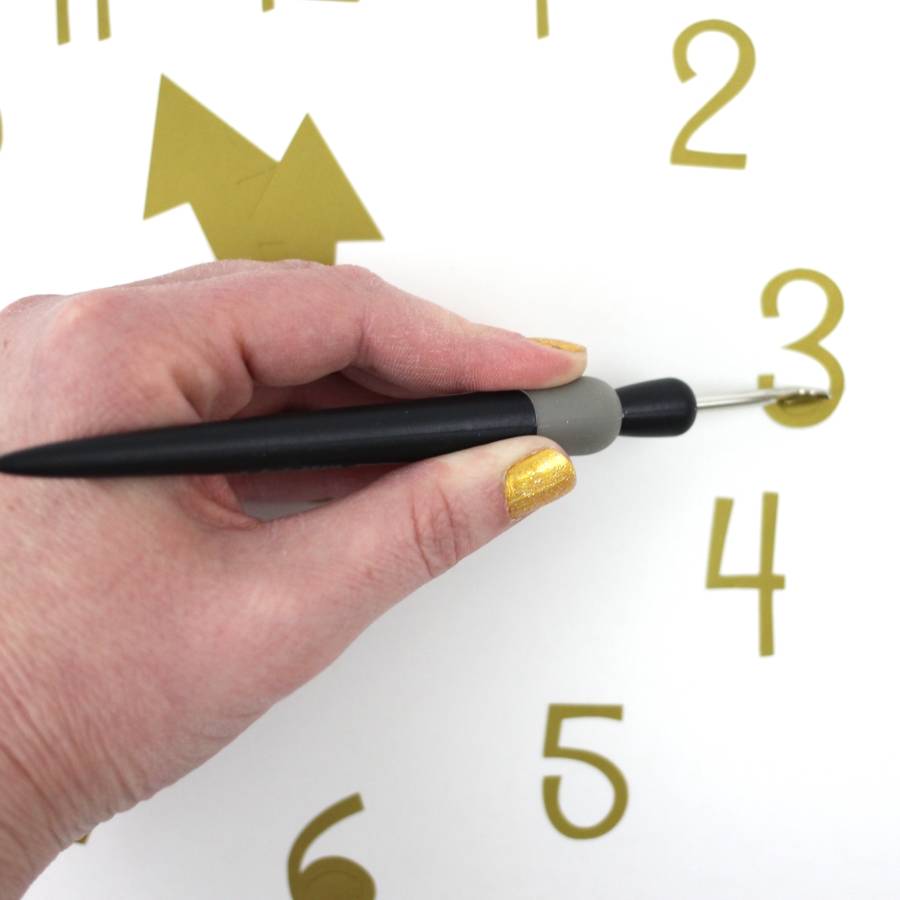 Creating Your New Year's Eve Clock Plate:
Step 1: Place a piece of transfer tape over your design. Tip for large designs: remove a small part of your transfer tape from the backing and fold the backing down. Place the sticky side of the transfer tape on your design and then slowly pull the backing paper away as you smooth the tape onto your design – think of it like you would put wallpaper on a wall!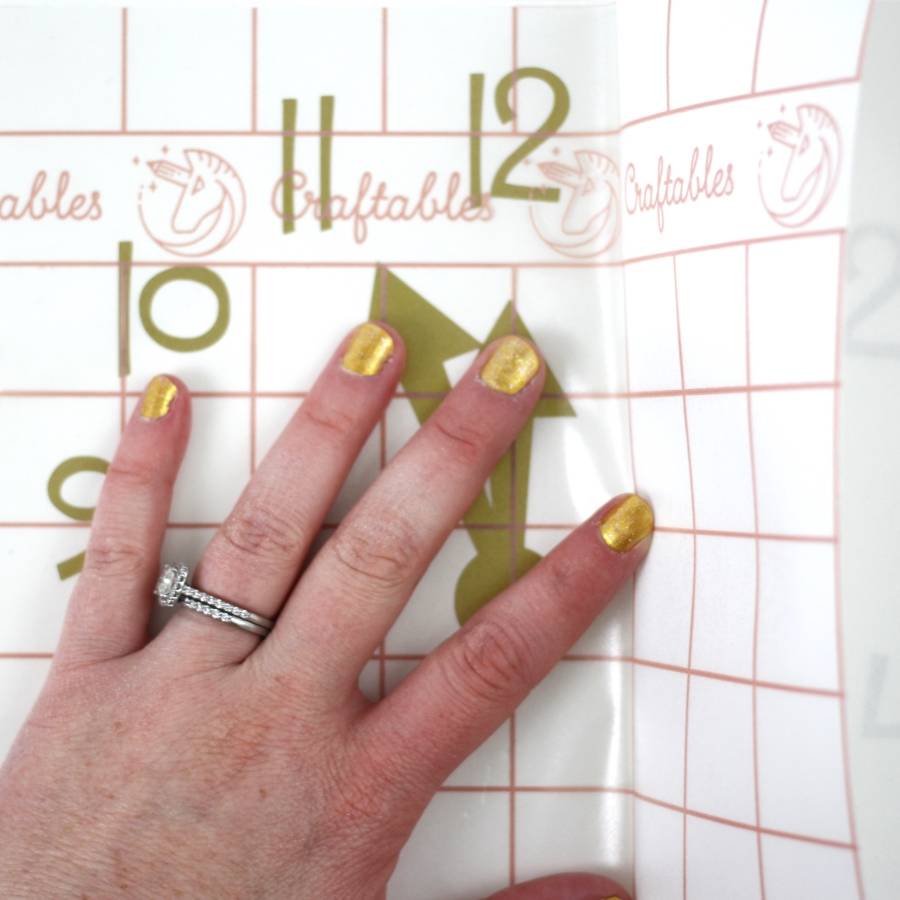 Step 2: Use the scraping tool to make sure the design adheres to the transfer tape.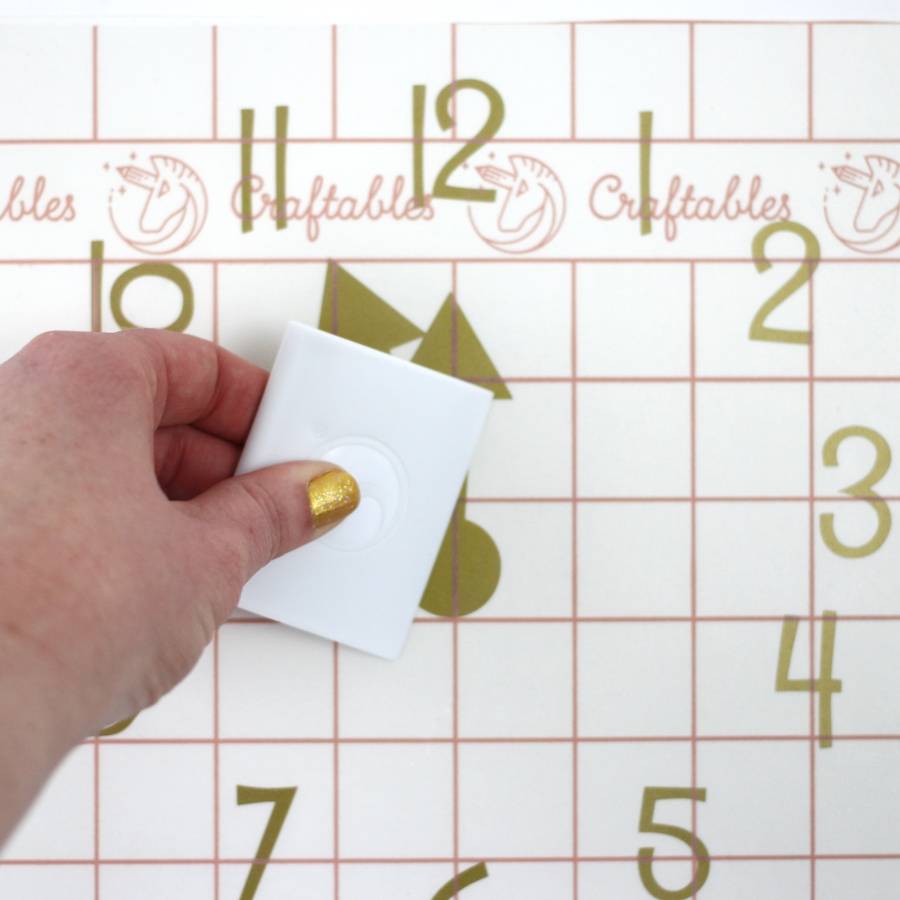 Step 3: Gently pull transfer tape from the corner and make sure the entire design lifts with it.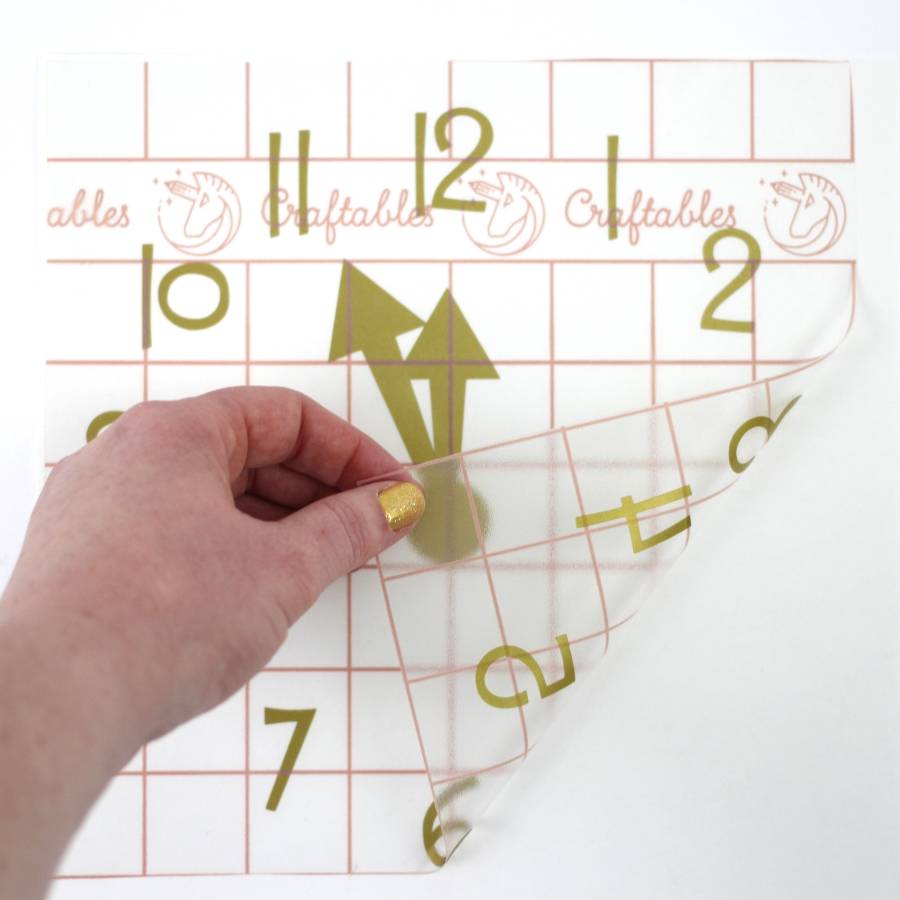 Step 4: Place your design on your charger or plate.
Step 5: Use the scraping tool to smooth the design onto the charger or plate.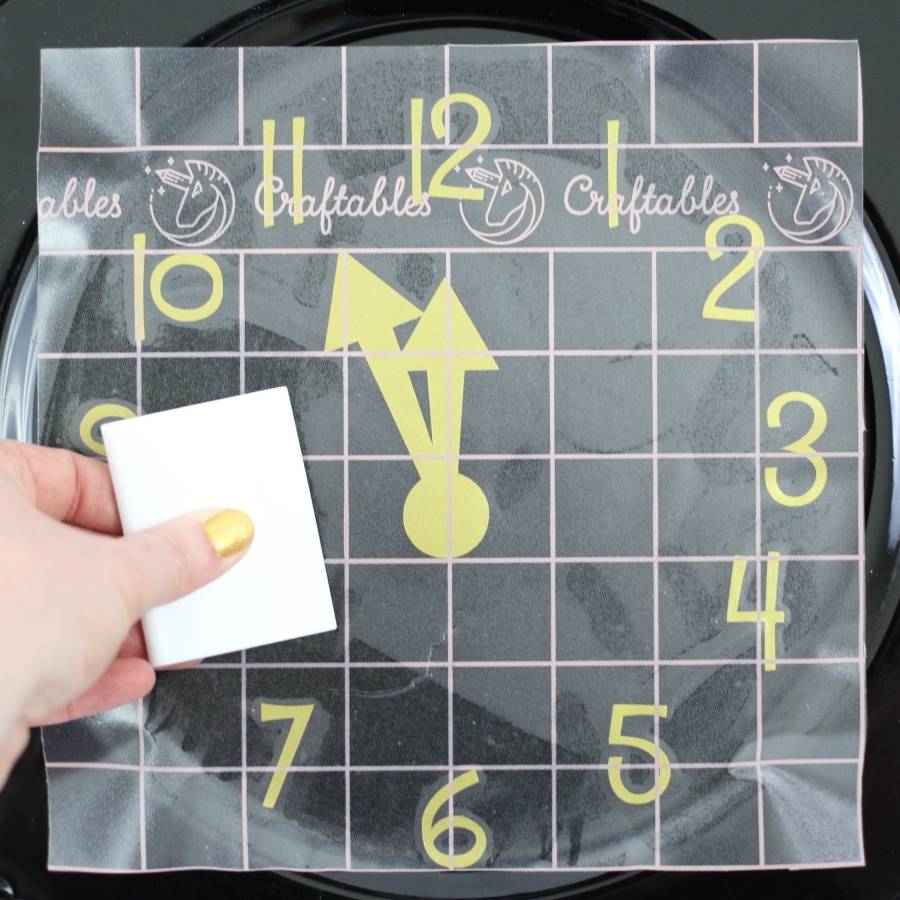 Step 6: Slowly remove the transfer tape. Tip: pull from a corner and not the side to make sure each part of the design transfers completely to your charger or plate.
Once you've applied your decal, you're ready to start decorating your table! If you aren't doing a NYE tablescape this year, this charger could hung on the wall as decor, or it could be used as a dish to hold party favors.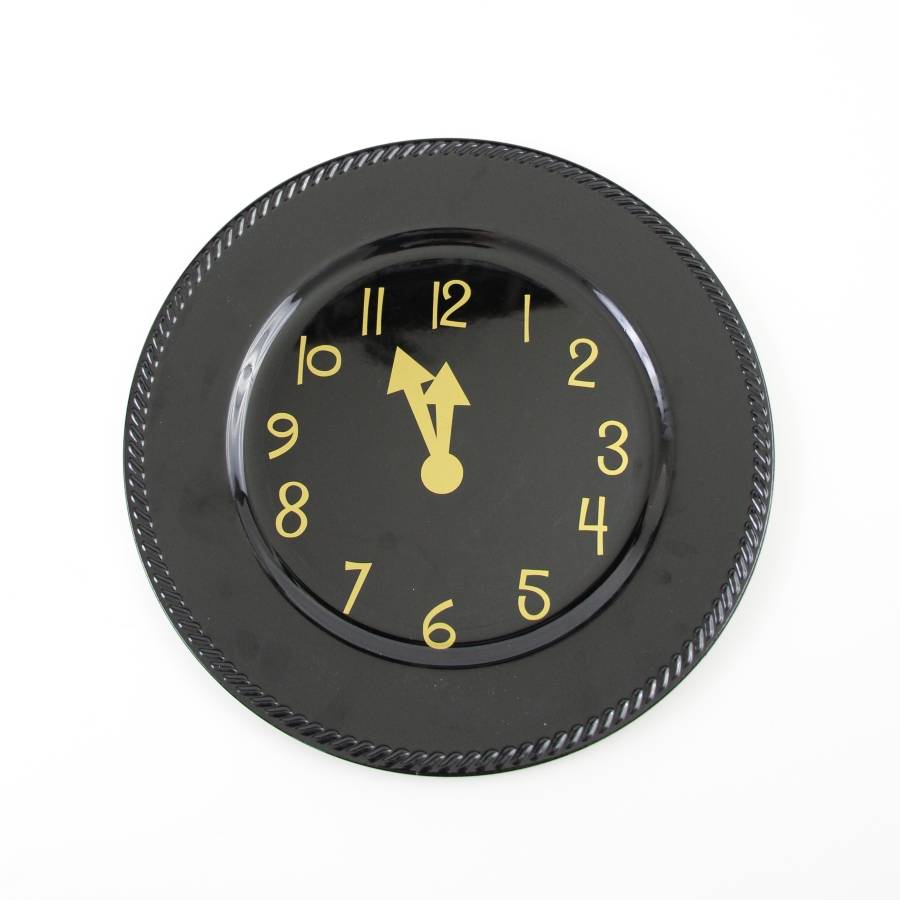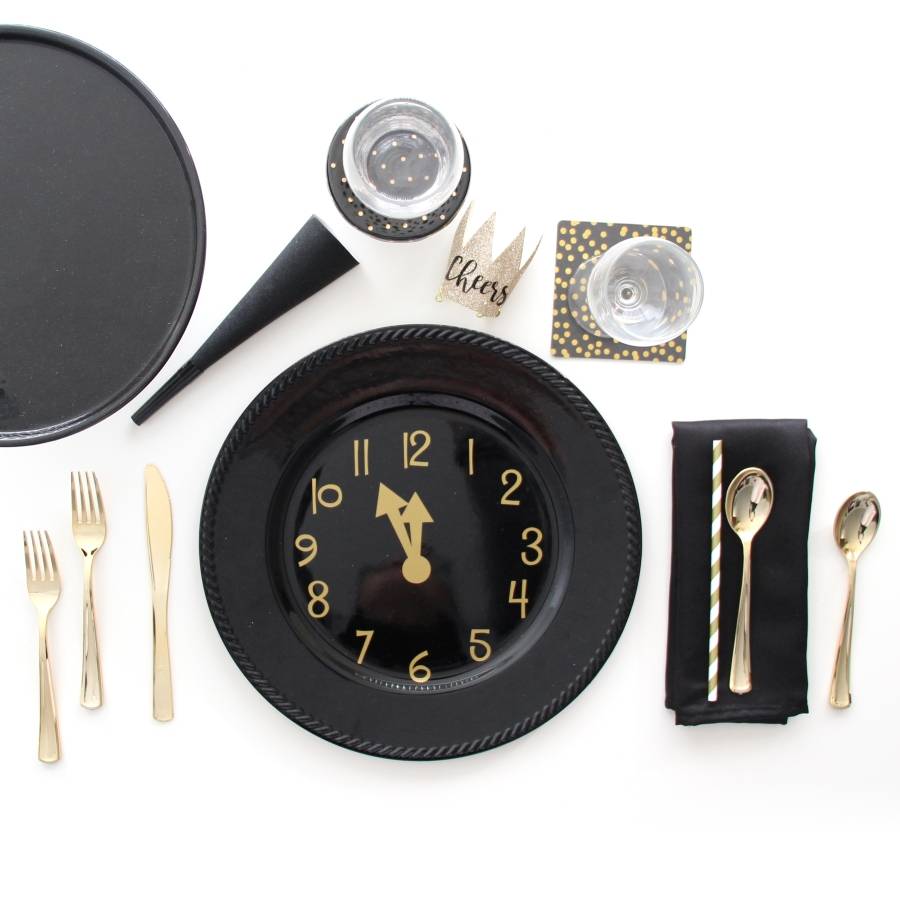 We hope 2018 was full of crafting fun and can't wait to see what you will make in 2019! We would love to be a part of your projects, so here at Craftables we will do our best to send your orders quickly and offering you as much crafting inspiration as possible!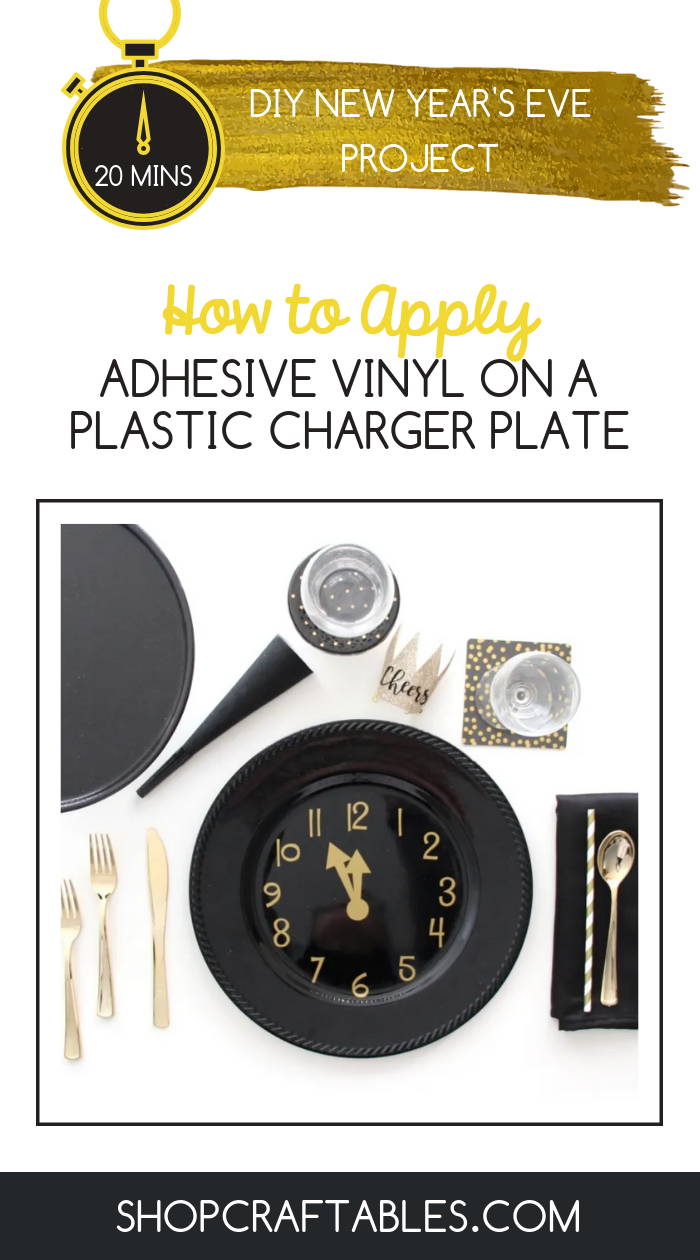 About the Author
Elise Laney
I am Elise from Polka Dotted Blue Jay – a blog full of crafts, party inspiration, and desserts covered in sprinkles. I live in sunny southern California with my husband, our baby boy, and our two fluffy cats. My Grandmother ignited my creative spark as a little girl and I loved getting to visit her and work on whatever craft project she had dreamt up. I am a legal accounting clerk by day (hilarious because I am terrible at math) and a crafting tornado by night. Sometimes all a woman needs is some craft glue and glitter to find balance in daily life. I'm thrilled and honored to be a part of the Craftables team and can't wait to get crafty with you!