DIY Portuguese Tile Coasters Tutorial: How to Apply Adhesive Vinyl on Ceramic

Making beautiful DIY porcelain tile coasters is easy with Craftables Adhesive Vinyl. Today I am sharing how you can make custom tile coasters to match any of your home décor in this easy step-by-step tutorial with my Silhouette Cameo.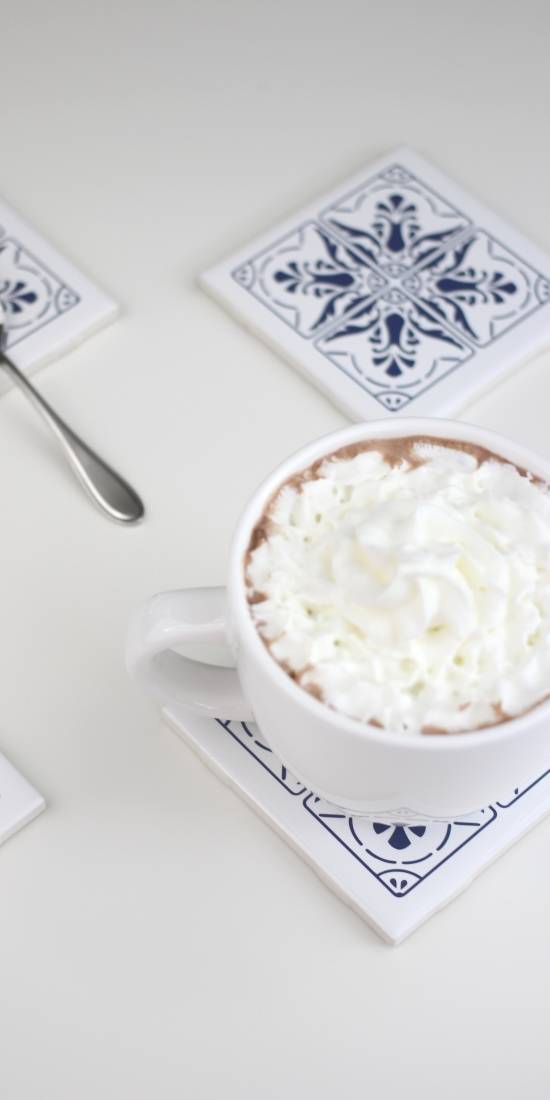 Estimated Time: 15 Minutes
Skill Level:  Beginner
Supplies Needed:
Design # 273068 from the Silhouette Design Store

Permanent Adhesive Vinyl – Navy

Ceramic Tile (I found mine at my local home improvement store)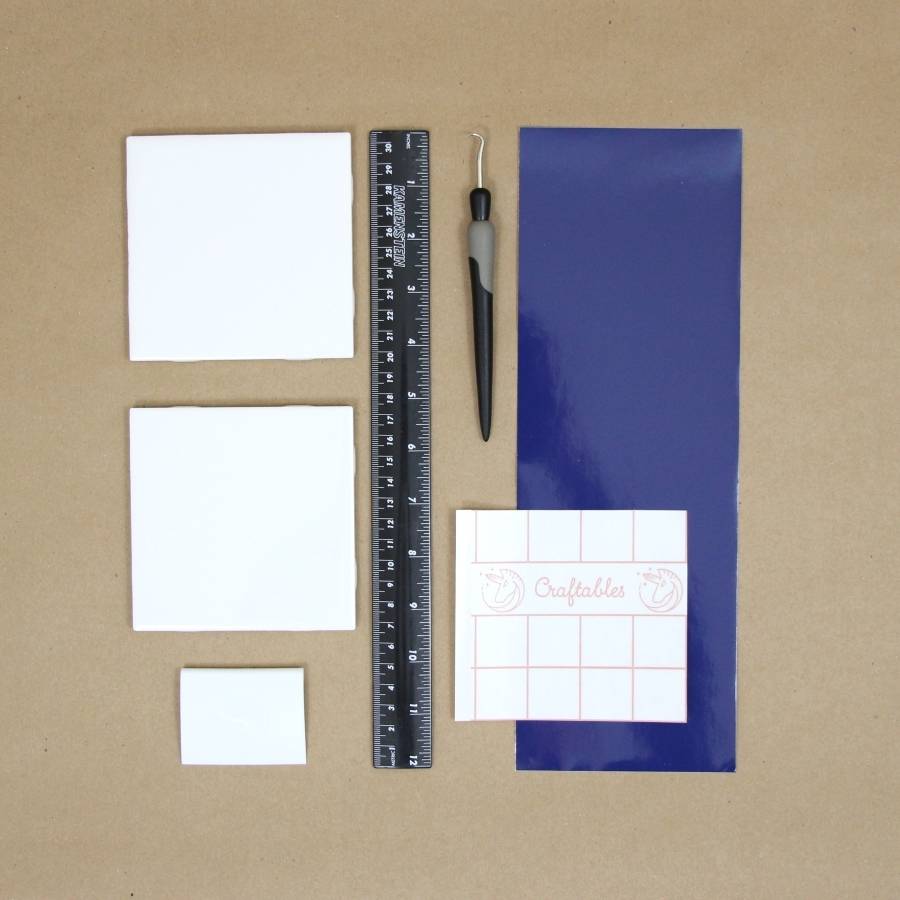 Creating Your Design:
Step 1: Open up your Silhouette Studio®.
Step 2: Select the Page Setup Window and adjust your cutting mat size to 12x12 (or the sized mat you are using).
Step 3: Download your design from the Silhouette Design Store and then open your word art in Silhouette Studio. Click File>Library>Downloaded Designs>Select your downloaded file.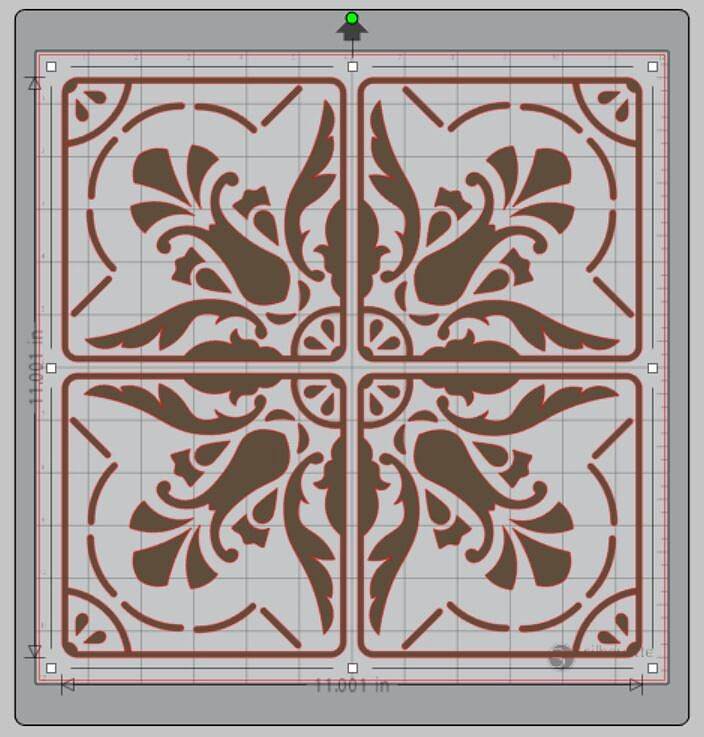 Step 4: Measure your porcelain tile and re-size your design to the correct space on your 12x12 template – be sure to move the design as a group so it keeps everything lined up. You can do this by clicking and dragging to cover the whole design and then moving as one piece.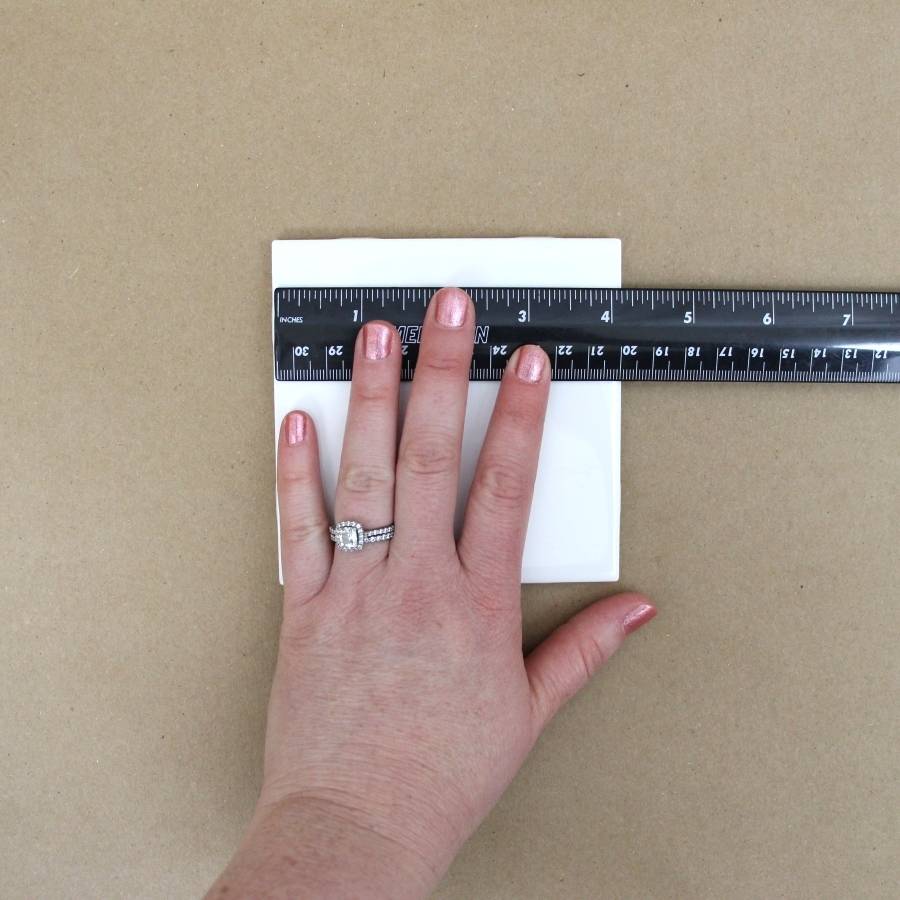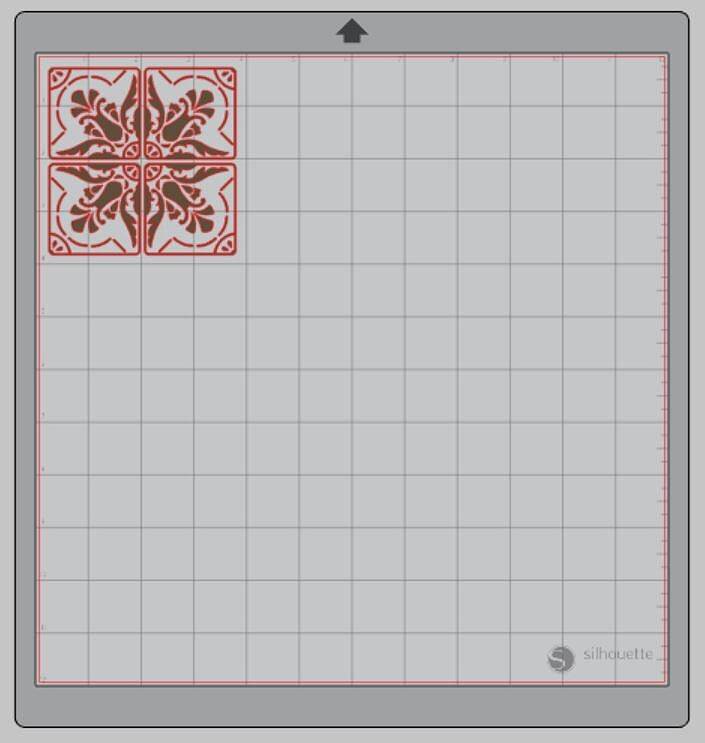 Step 5: Select your design and copy (Ctrl+C) and then paste (Ctrl+V) to make additional copies of the design. Repeat the paste until you have the desired number of designs. Tip: this means your Silhouette will cut all of them out at one time rather than having to load vinyl into your machine multiple times for the same design.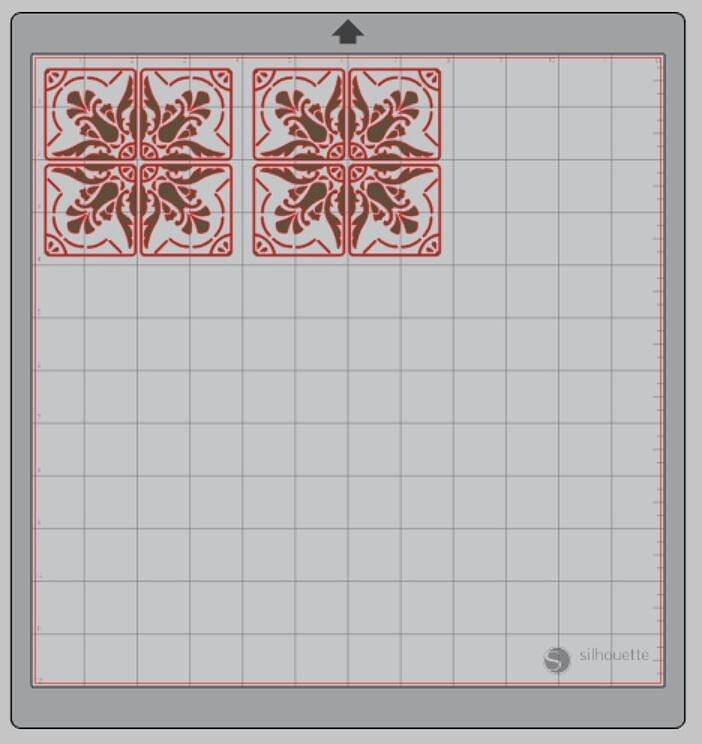 Step 6: Follow the prompts in the Design Studio to adjust your blade (if using a ratchet blade) for Permanent Adhesive Vinyl and double check to make sure your design has been selected to cut. Tip: reference your Craftables insert to see what setting you should use.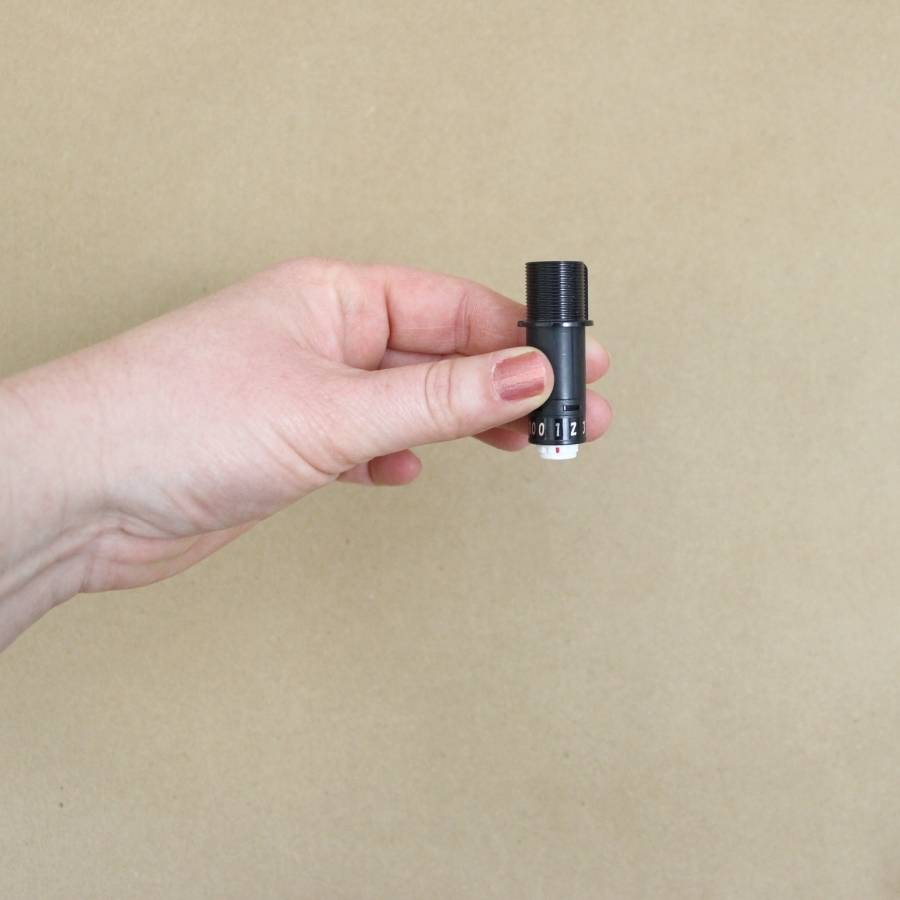 Step 7: Place your Adhesive Vinyl on a cutting mat and load into your Silhouette Cameo.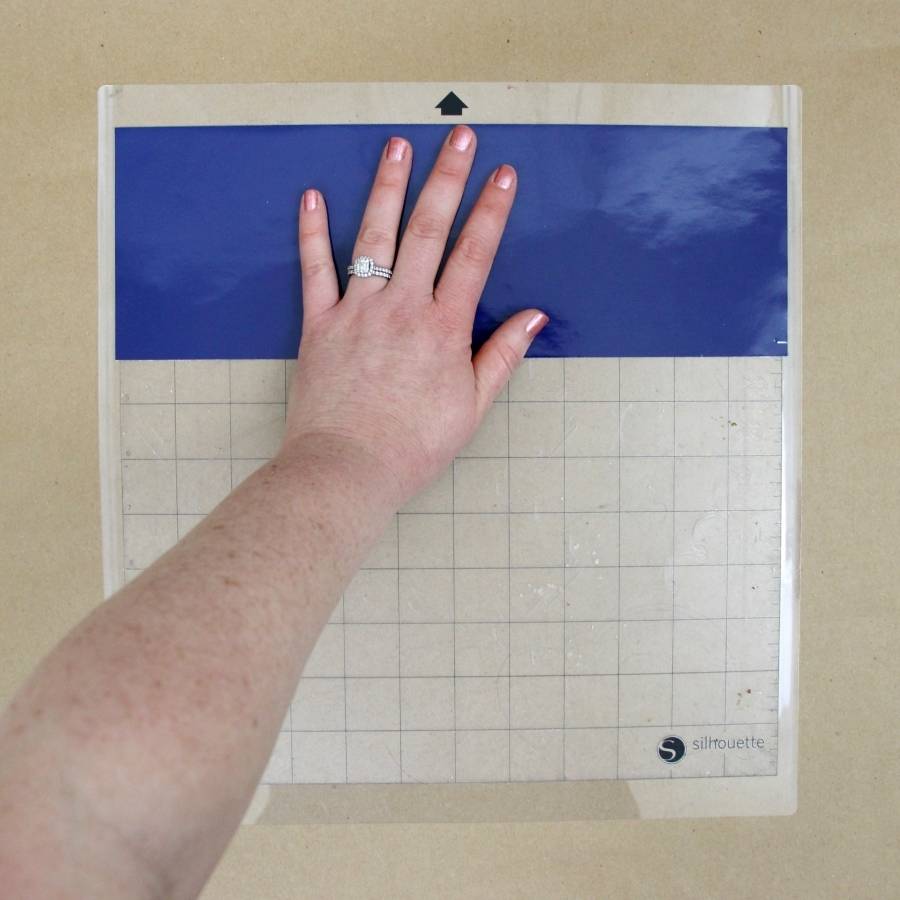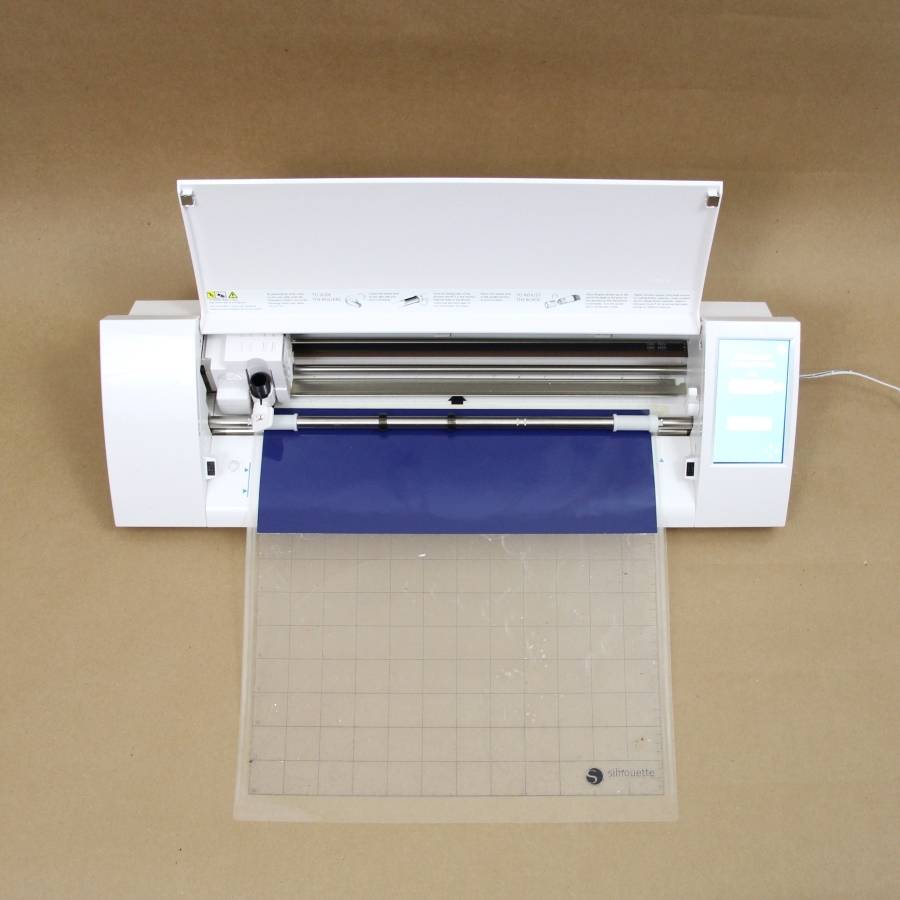 Step 8: Select "Send" to start cutting.
Step 9: Select "Unload" when your machine has finished cutting your design to remove the cutting mat from the machine.
Preparing Your Design:
Step 1: Remove your sheets of Permanent Adhesive Vinyl from the cutting mat – go slow so it doesn't curl up.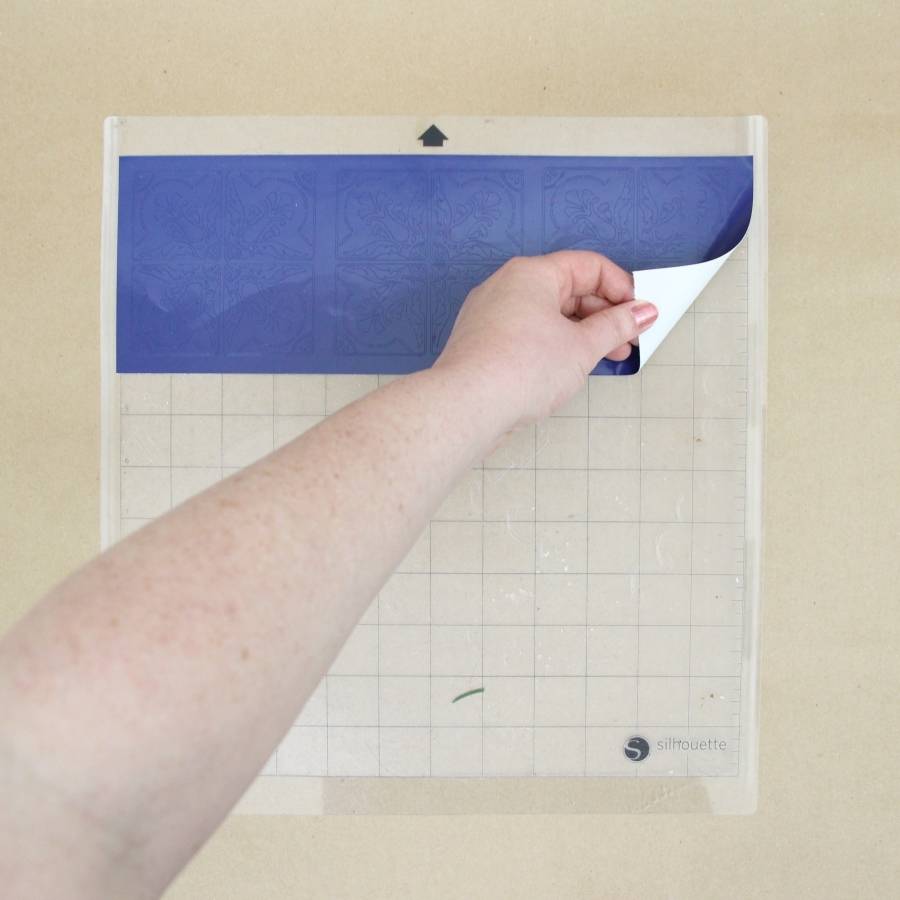 Step 2:  Use your fingers or a wedding tool to remove the excess vinyl. Be sure to leave your design on the backing sheet. Tip: I trimmed my designs into individual squares before weeding.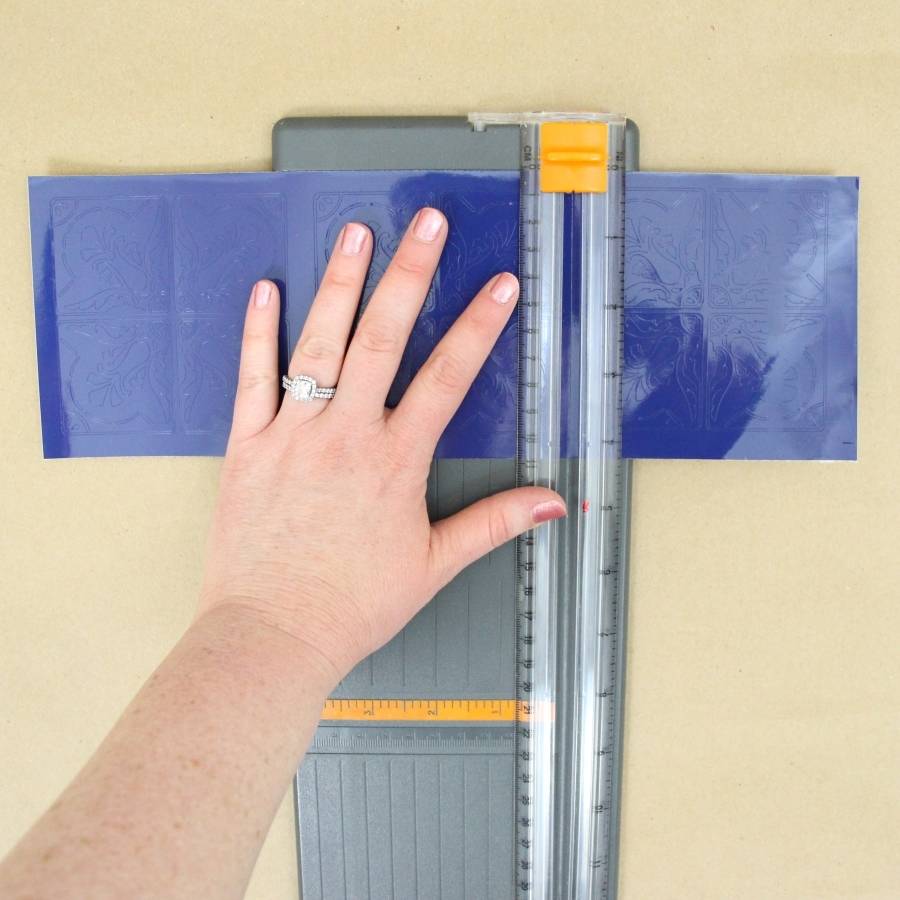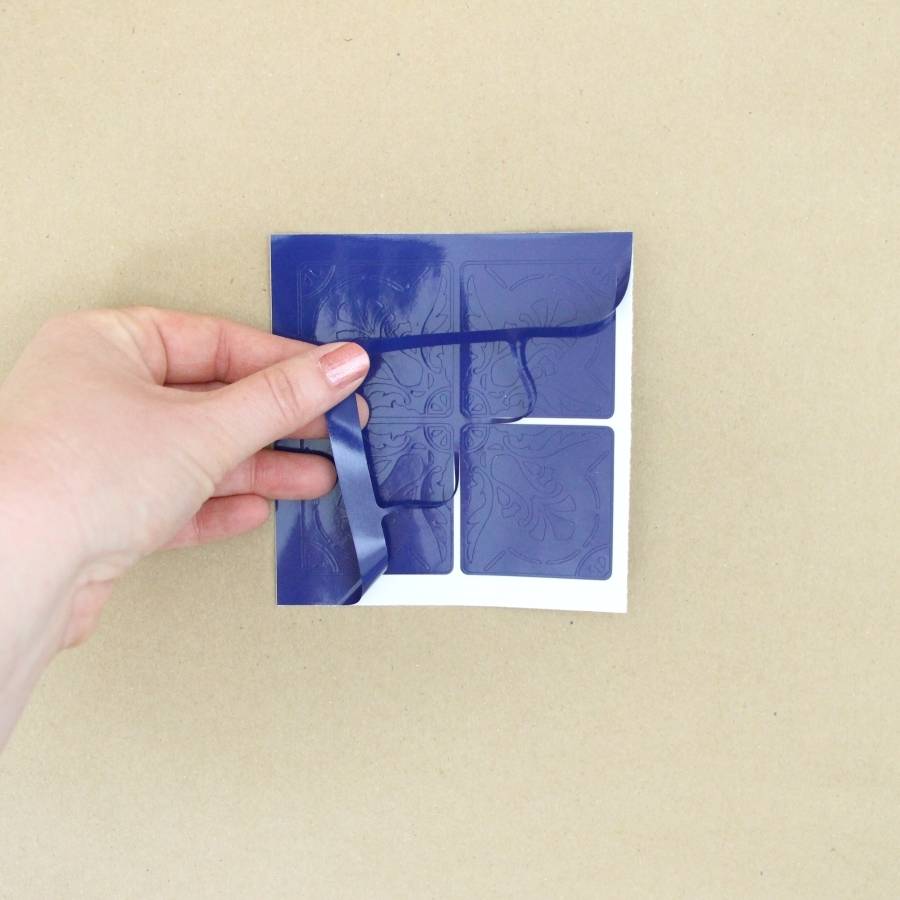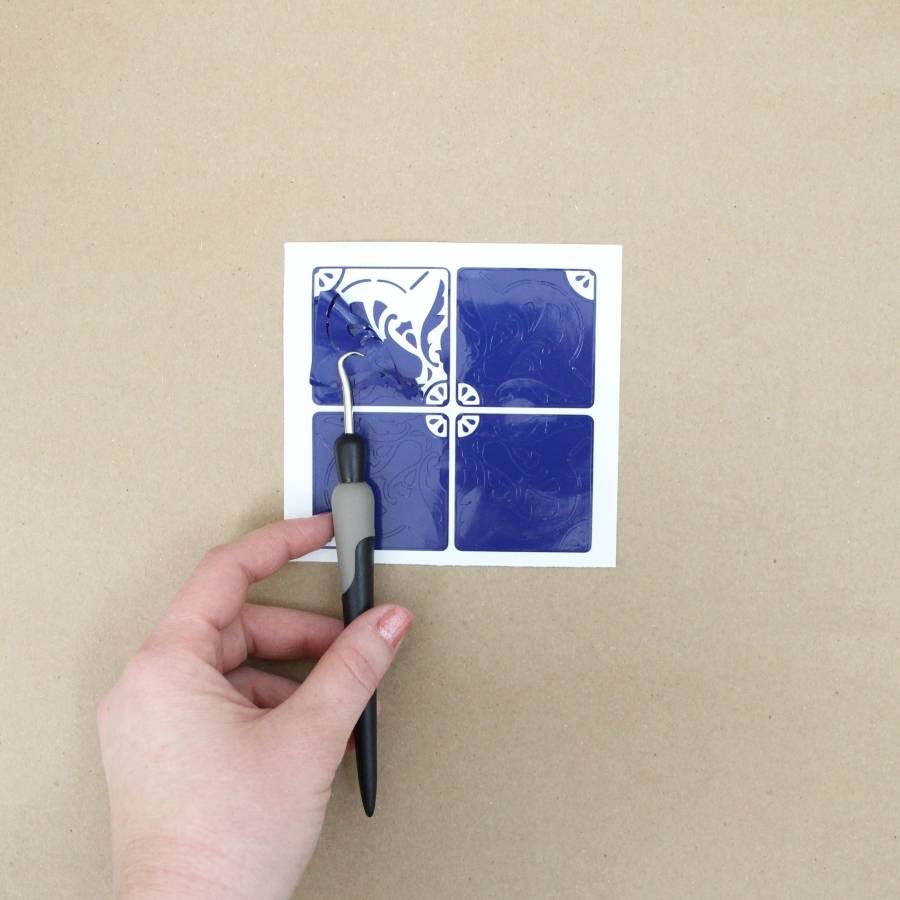 Step 3: Be sure to clean and prep your tile square.
Creating Your Tile Coaster:
Step 1: Place a piece of transfer tape over your design.
Step 2:  Use the scraping tool to make sure the design adheres to the transfer tape.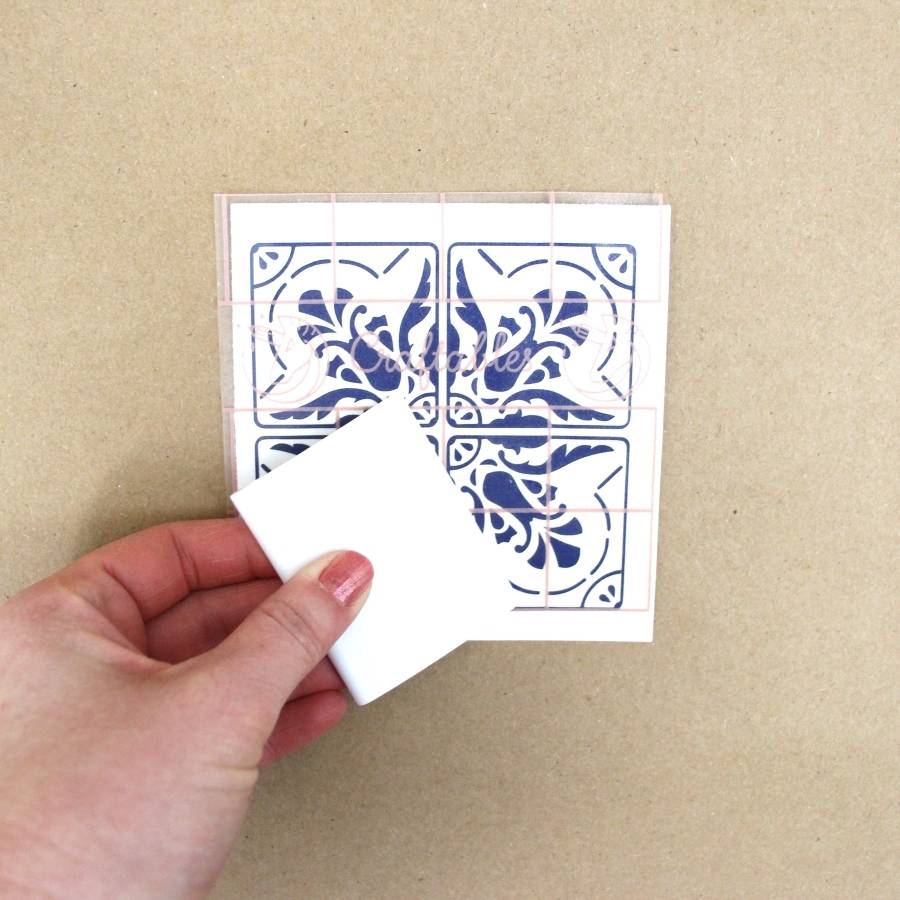 Step 3: Gently pull transfer tape up and make sure the entire design lifts with it.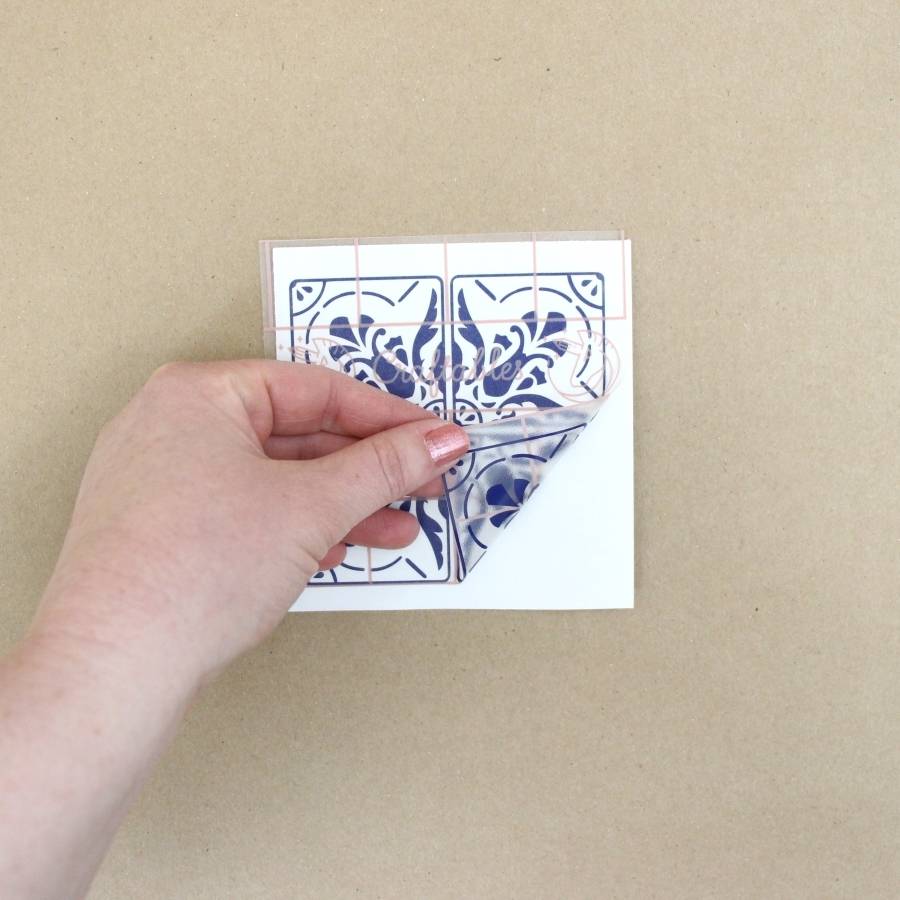 Step 4: Place your design on your tile.
Step 5: Use the scraping tool to smooth the design onto the tile.
Step 6: Slowly remove the transfer tape. Tip: pull from a corner and not the side to make sure each part of the design transfers completely to your tile.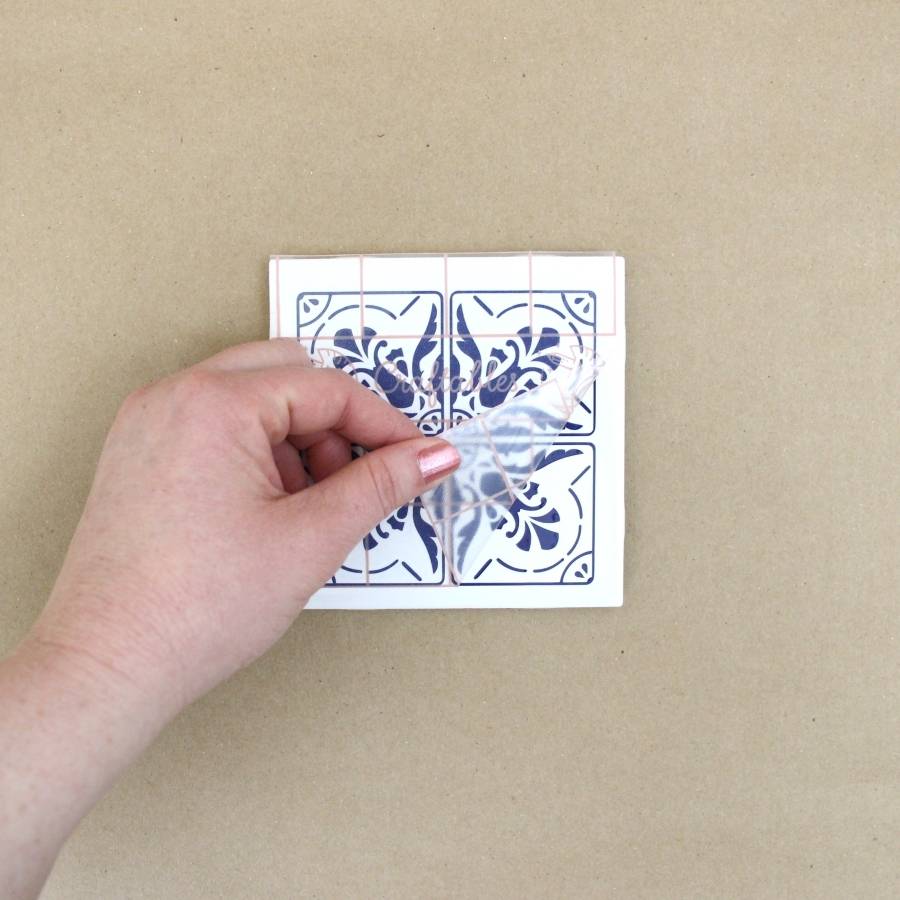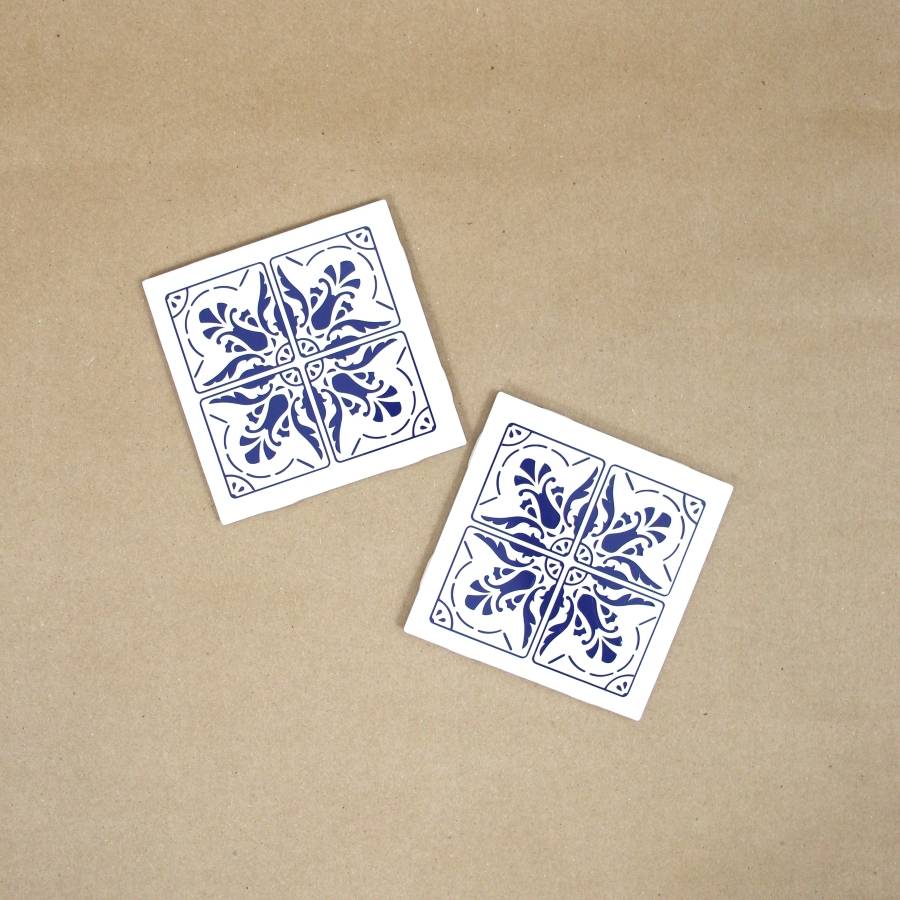 Once you've applied your decal, the coasters are ready to be used! You can add some craft foam to the bottom of the coasters so they don't scratch your coffee table. Be sure to use a coaster with your DIY Ceramic Mug or with a cup of Tea.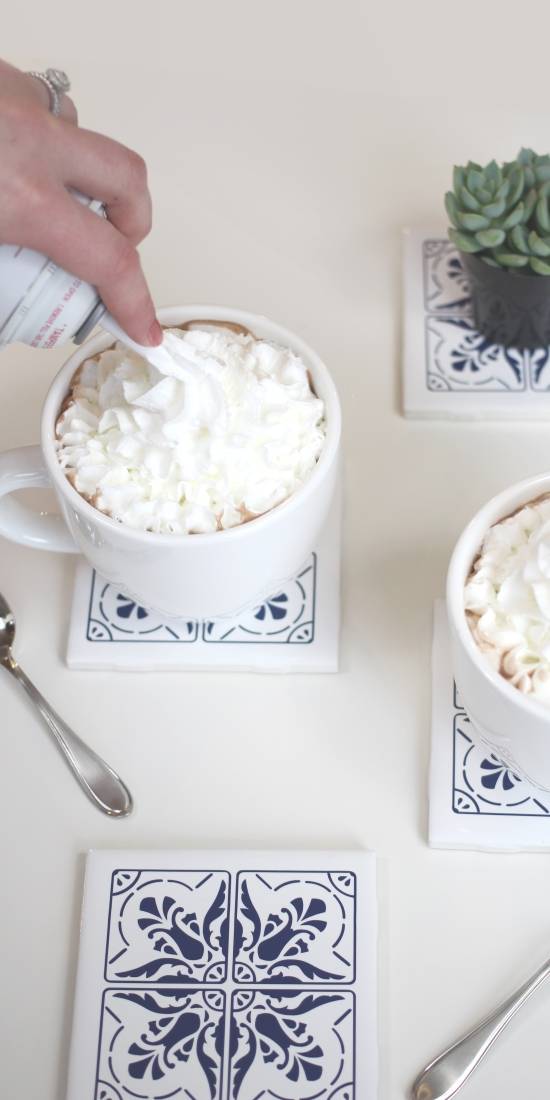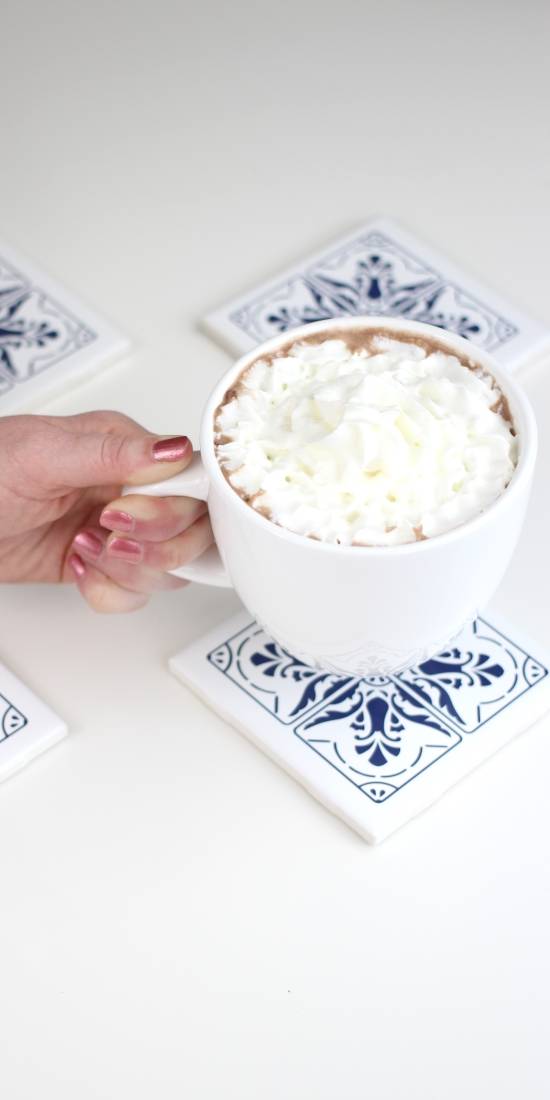 About the Author
Kayla
My name is Kayla and I'm a DIY loving mom of 3, living in North Carolina. I absolutely love creating! It doesn't matter if it's refinishing furniture or paper crafting, I love it all. I'm a former blogger for Silhouette America and current blogger for Cricut so I know the ins and outs of both machines and love teaching beginners all of the handy tips and tricks. Come visit my blog at kaylamakes.com or follow me on Instagram @kayla_made.