Valentine's Day is the perfect time to show everyone in your life a little extra love. My favorite way to do this is with small, thoughtful, handmade gifts. Today, I'm sharing with you 5 easy, yet thoughtful, Valentine's Day gifts you can create using adhesive vinyl and inexpensive blanks.
1. For The Fashionista: Monogrammed Trinket Dish
A trinket dish makes a great gift for the trendy ladies in your life. Whether it's your mom or your bestie, every woman needs a place to drop her earrings at the end of the day.
To create this monogrammed trinket dish I used Craftables metallic gold chrome adhesive vinyl. The chrome vinyl is thicker than standard adhesive vinyl so when you cut it, adjust the blade pressure to "more" to ensure a clean cut.
*The font used for the monogram is Magnolia Bold.
2. For The Coffee Lover: Custom Coffee Mug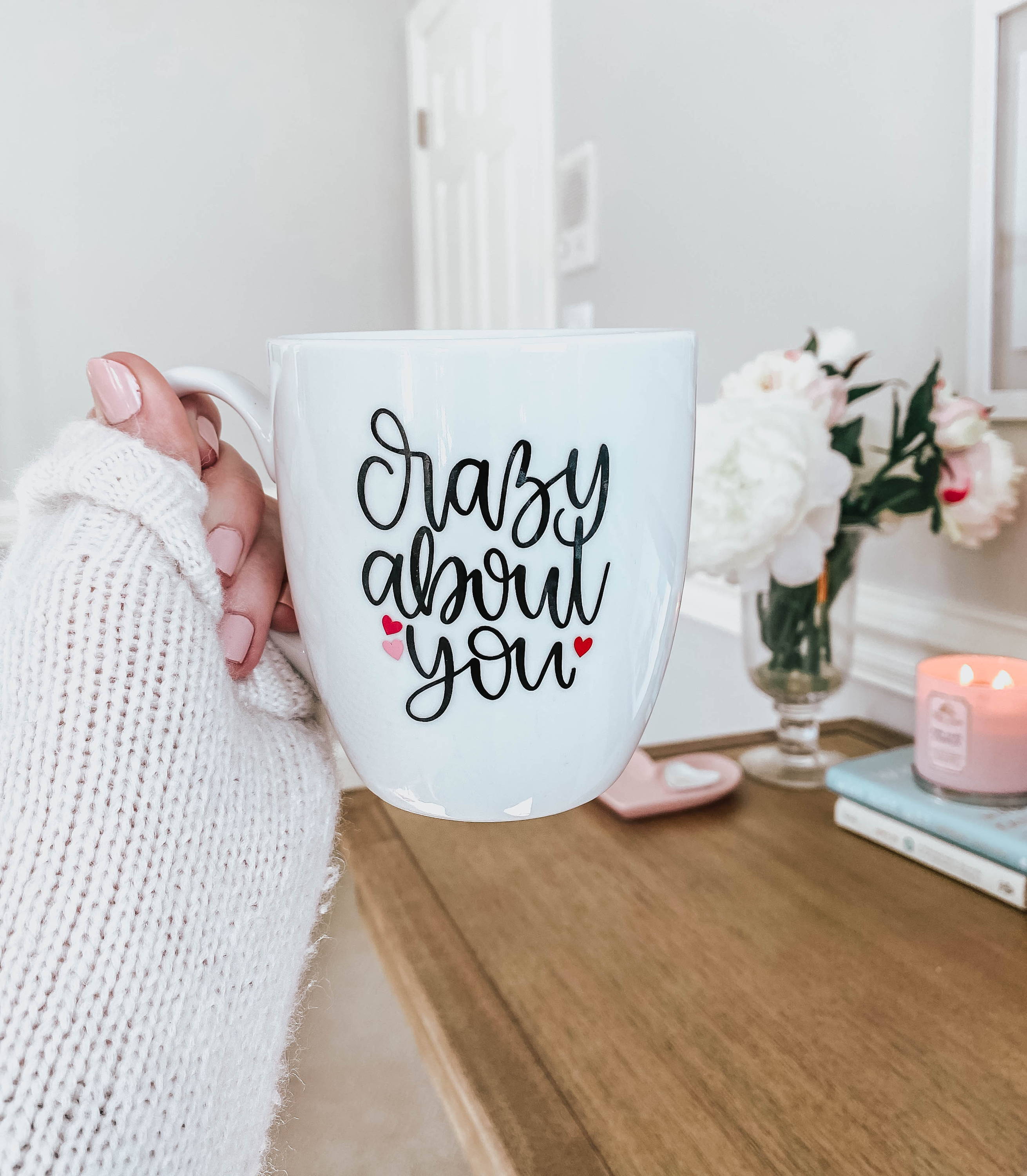 Coffee mugs are always at the top of my DIY gift list. They're a breeze to make and they can be customized to say whatever you'd like. Plus, who doesn't love coffee?
For a complete tutorial on creating coffee mugs with adhesive vinyl check out this post on the Craftables Blog: How To Prepare the Surface of a Ceramic Mug and Apply an Adhesive Vinyl Decal.
*The SVG used above can be found here.
3. For The Little Ones: Personalized Gift Pail
A little personalization goes a long way with this gift idea. In minutes you can take a $1.00 metal pail and turn it into a boutique style gift using just one sheet of permanent adhesive vinyl. Add some paper shred and a few small gifts to complete the look!
Check out How To Apply Adhesive Vinyl on a Metal Beverage Tub for a full tutorial.
*Font is Magnolia Bold.
4. For The Teen Queen: Key Chain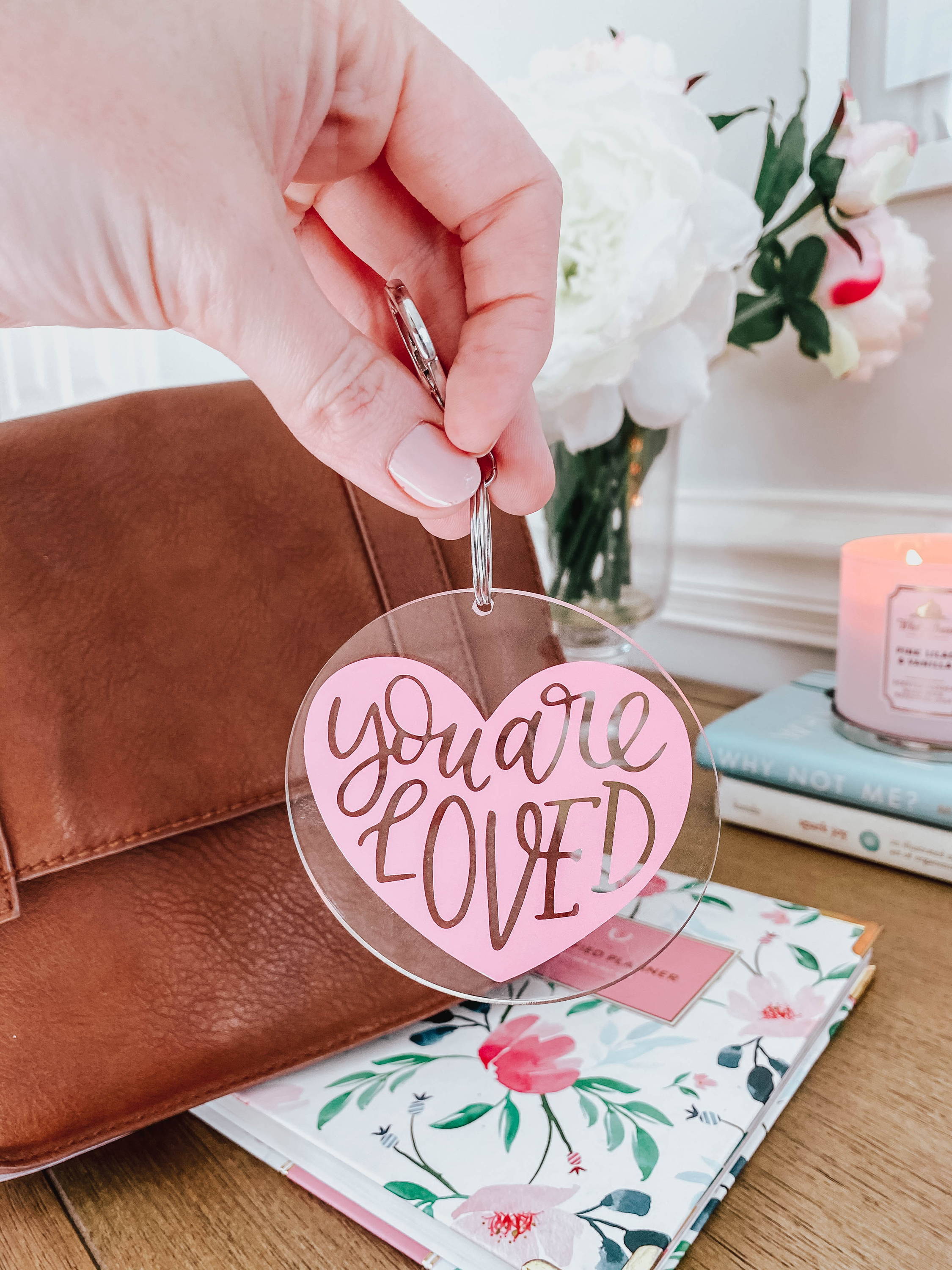 This easy DIY keychain idea is perfect for those new drivers in your life. The inexpensive acrylic blanks can be found on amazon and the only other thing you need is some colorful adhesive vinyl. Quick, easy and a great reminder that they'll see every time they pick up their keys.
For the full rundown on applying vinyl to acrylic, check out this post: How to Apply Adhesive Vinyl on an Acrylic Keychain.
*The SVG used above can be found here.
5. For The Fit Sis: Personalized Water Bottle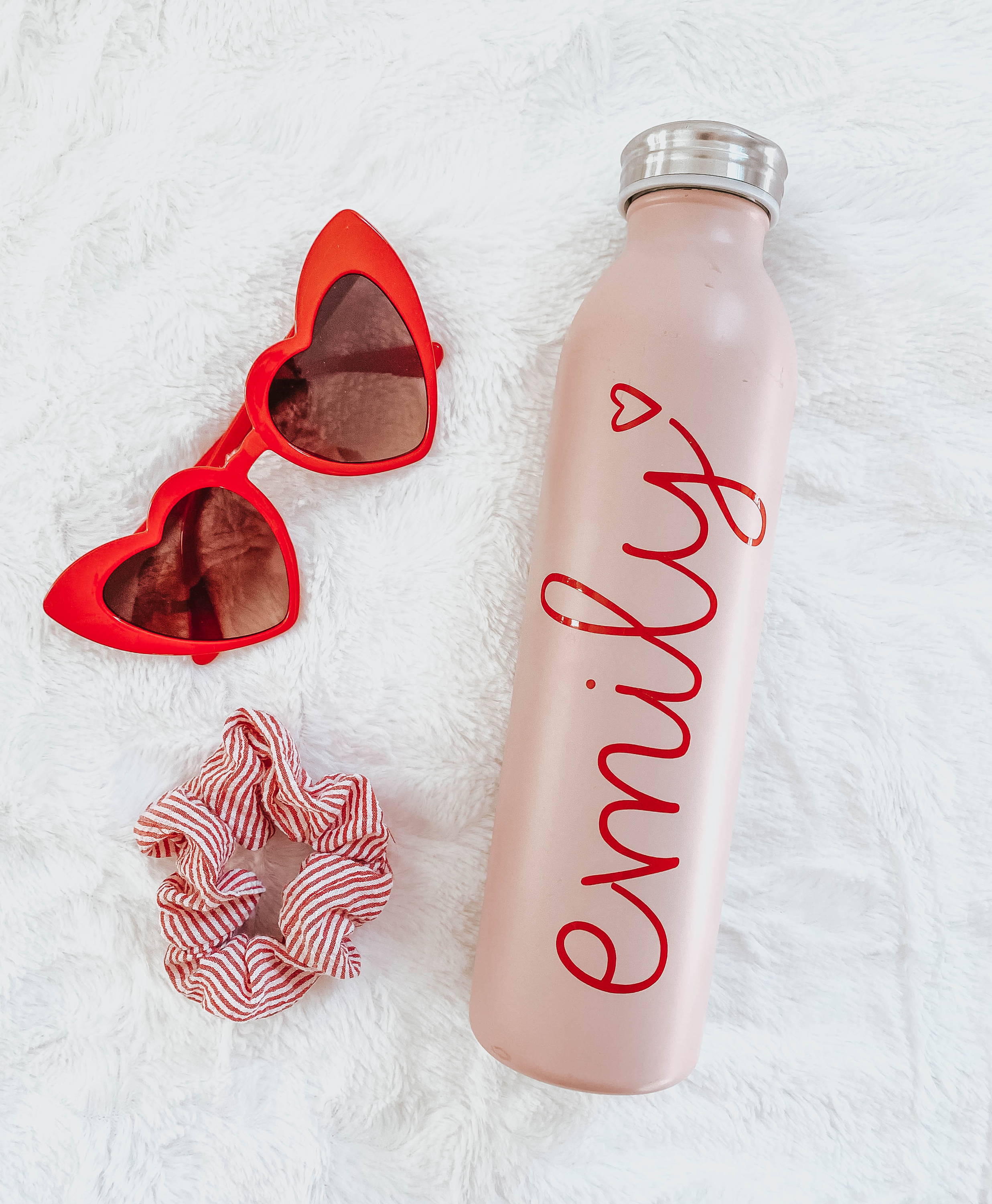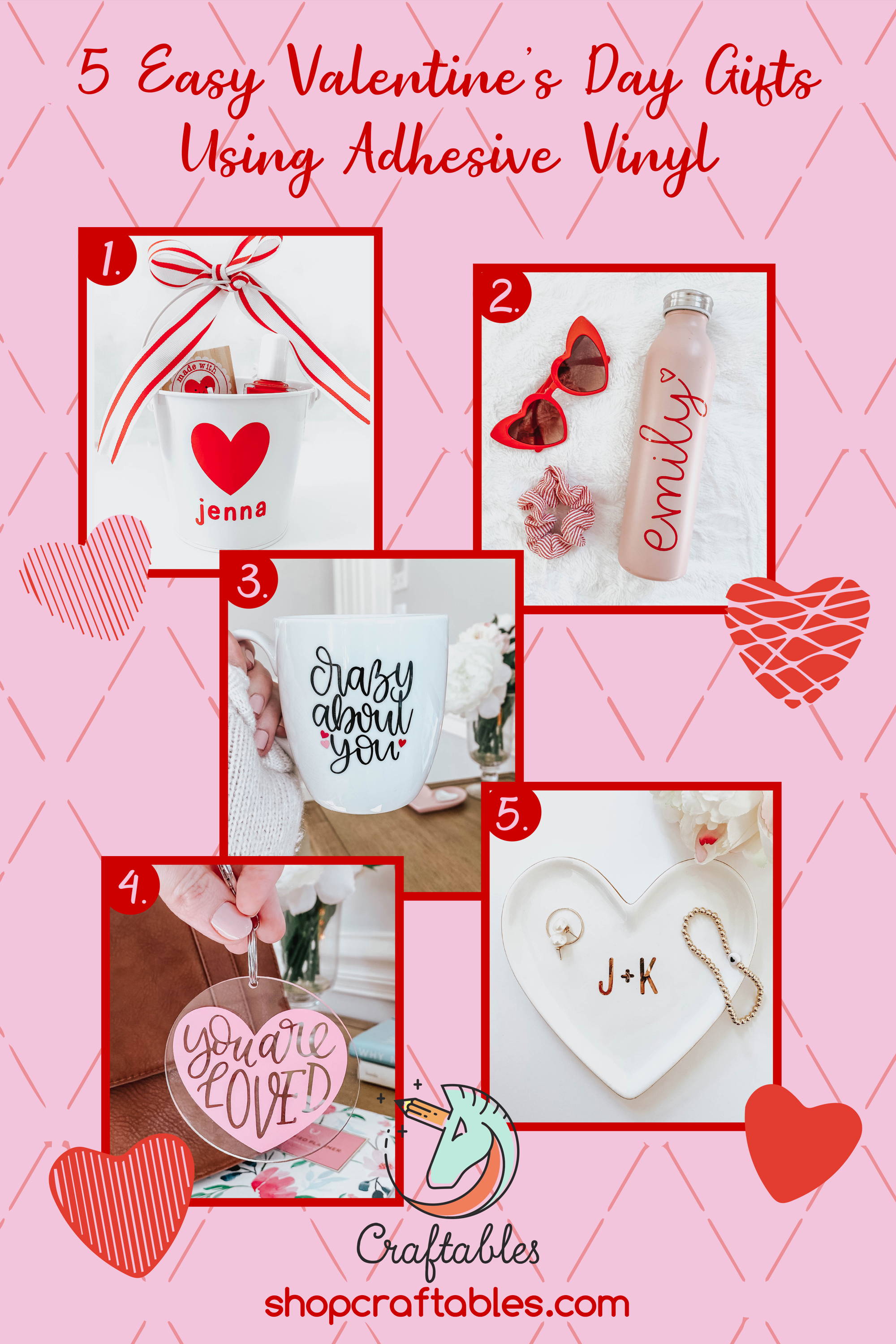 About the Author
Kayla
My name is Kayla and I'm a DIY loving mom of 3, living in North Carolina. I absolutely love creating! It doesn't matter if it's refinishing furniture or paper crafting, I love it all. I'm a former blogger for Silhouette America and current blogger for Cricut so I know the ins and outs of both machines and love teaching beginners all of the handy tips and tricks. Come visit my blog at kaylamakes.com or follow me on Instagram @kayla_made.