Finding time for self care can be difficult. Make it a priority in 2020, starting with this DIY tea set using adhesive vinyl. All you need is a Cricut Maker (or similar machine) and a sheet of Craftables permanent adhesive vinyl. Follow along with this easy step-by-step tutorial to learn how!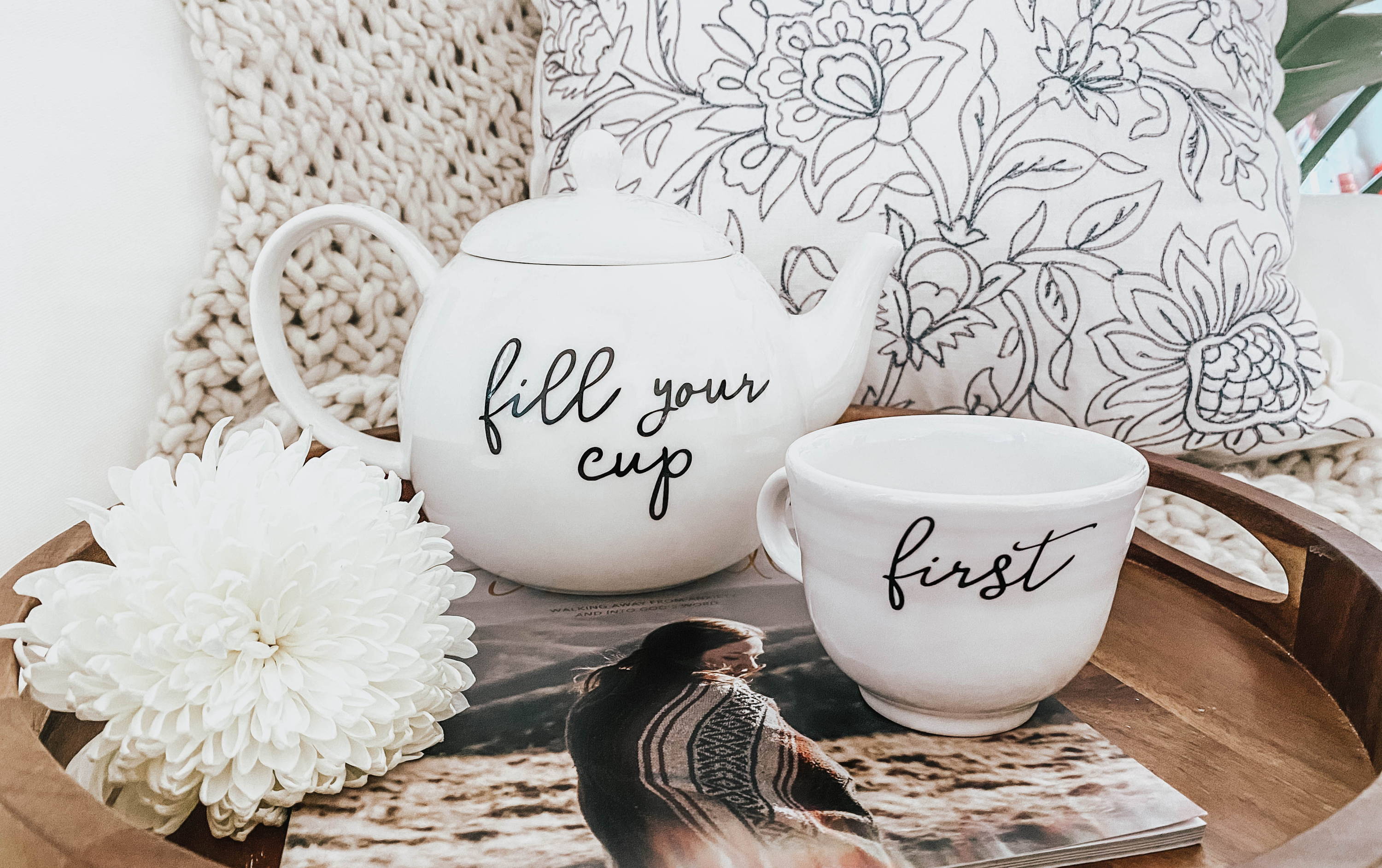 Estimated Time To Complete: 20 mins (easy)
Supplies Needed:
Blank Tea Pot and Tea Cups

Cutting Machine
Step One: Design Set Up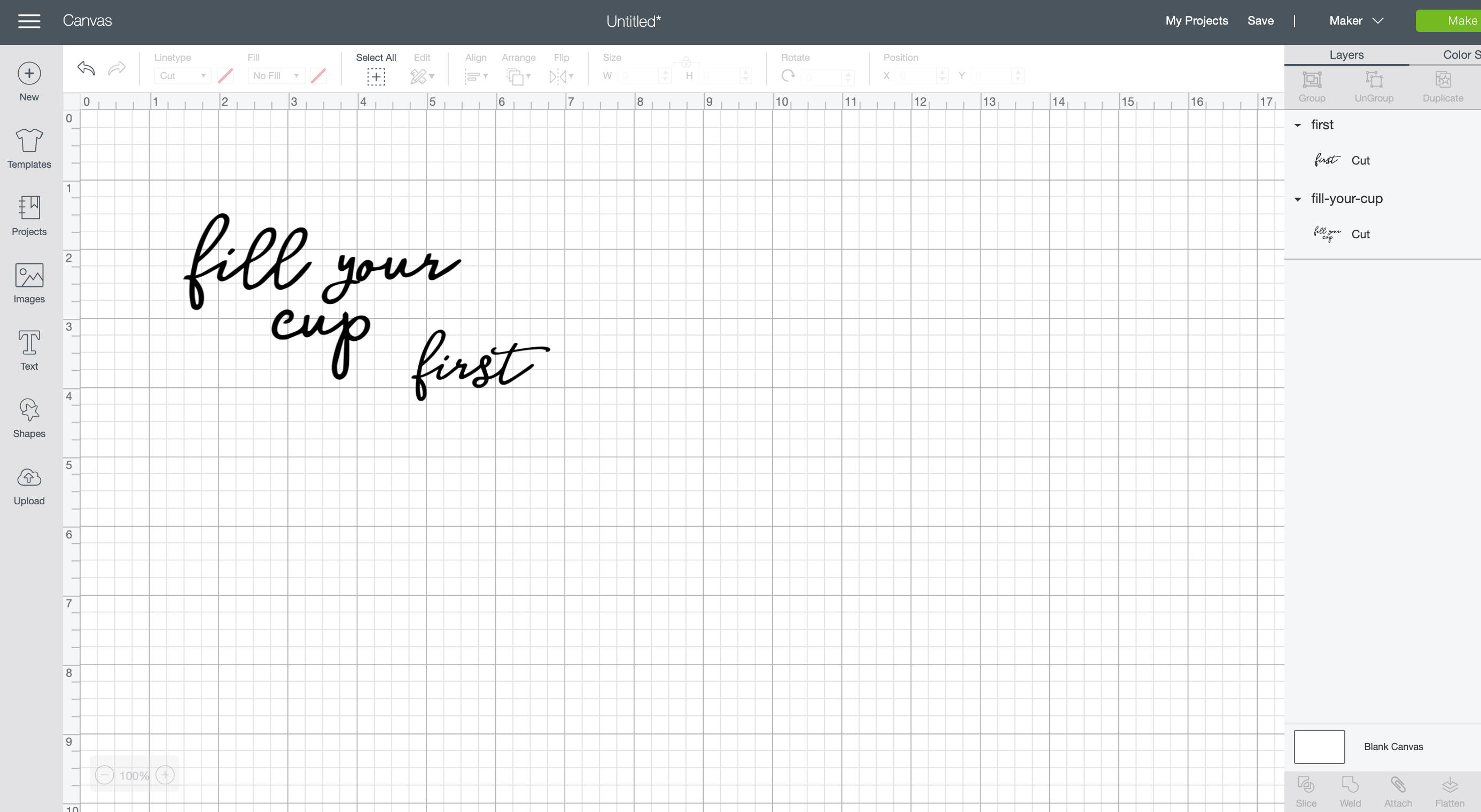 Begin by uploading or creating a design in Design Space. Use the text tool to type out the word or phrase you're using. Measure the teapot and teacup and scale the images to fit accordingly.
*I used the font "Huh Girls" here.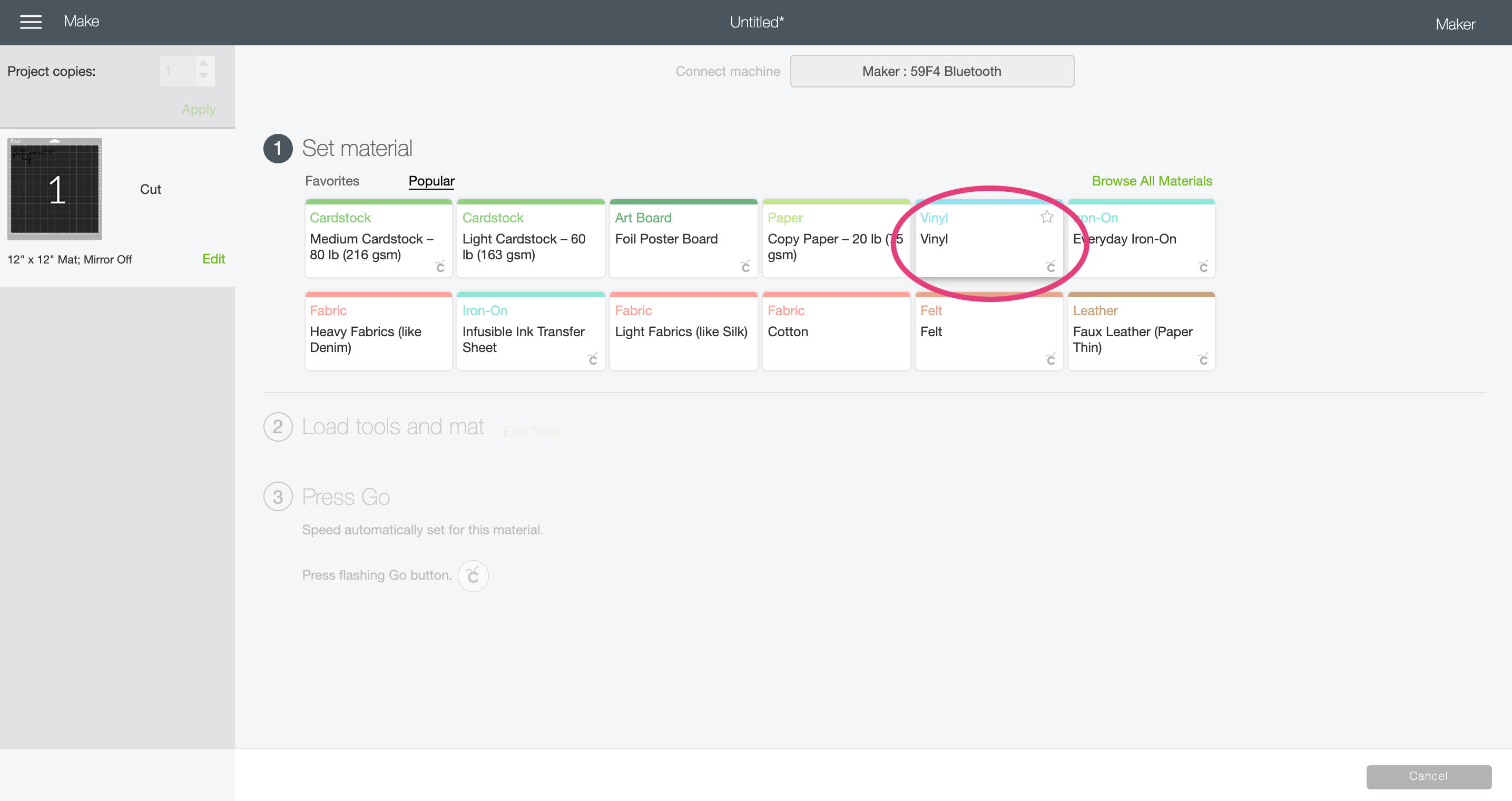 Click continue and then, in the following window, set the material to vinyl.
Step Two: Cut Vinyl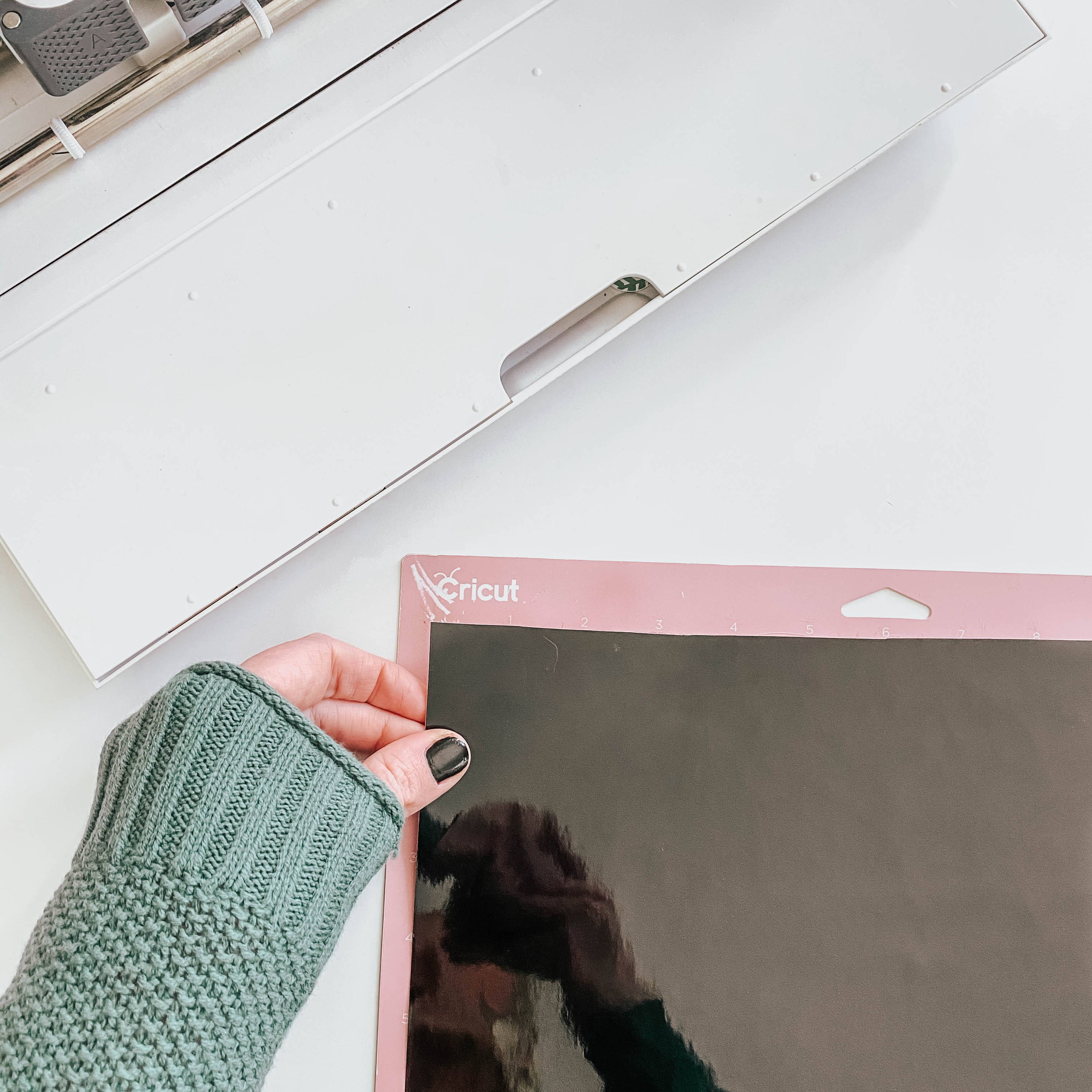 Place a sheet of adhesive vinyl on the cutting mat with the shiny side facing up.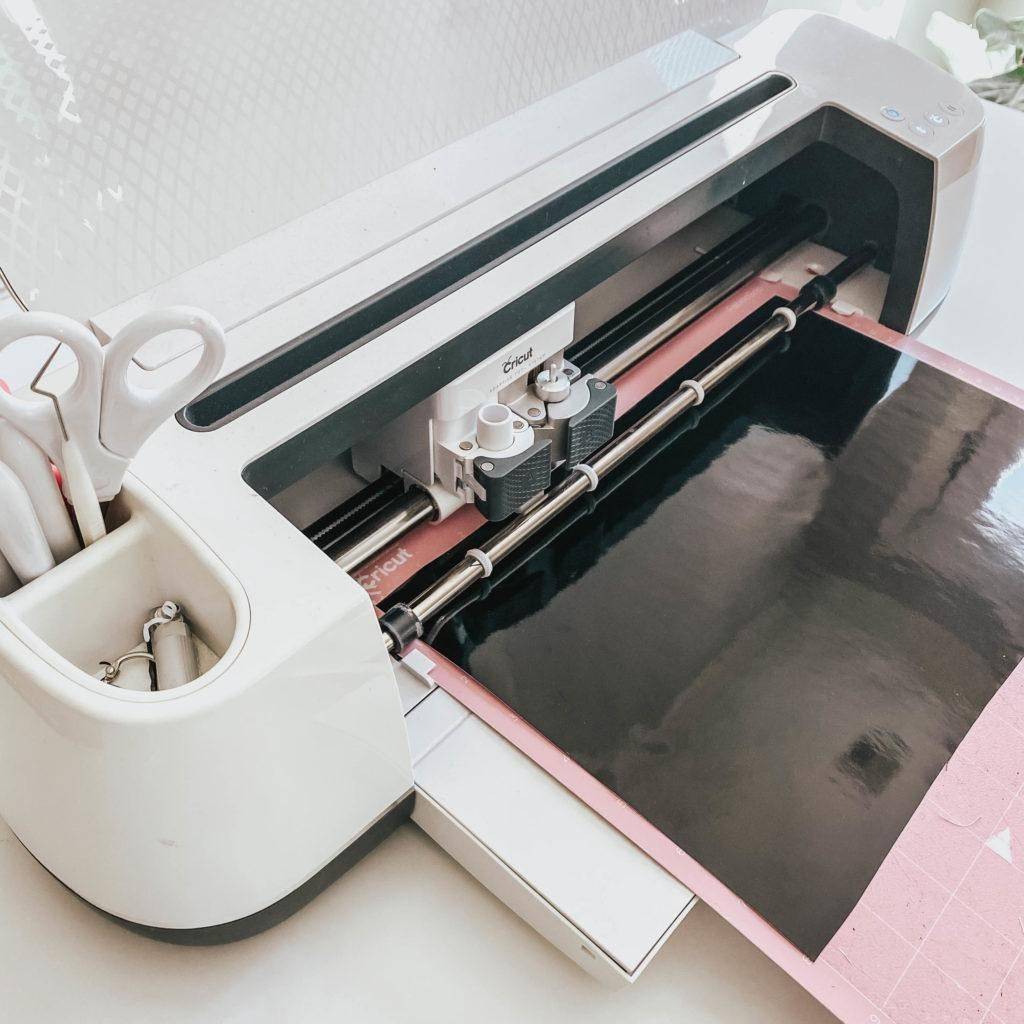 Load the cutting mat into the machine and press the start button. Once the machine has finished cutting, press the unload button to remove the mat.
Step Three: Weed Images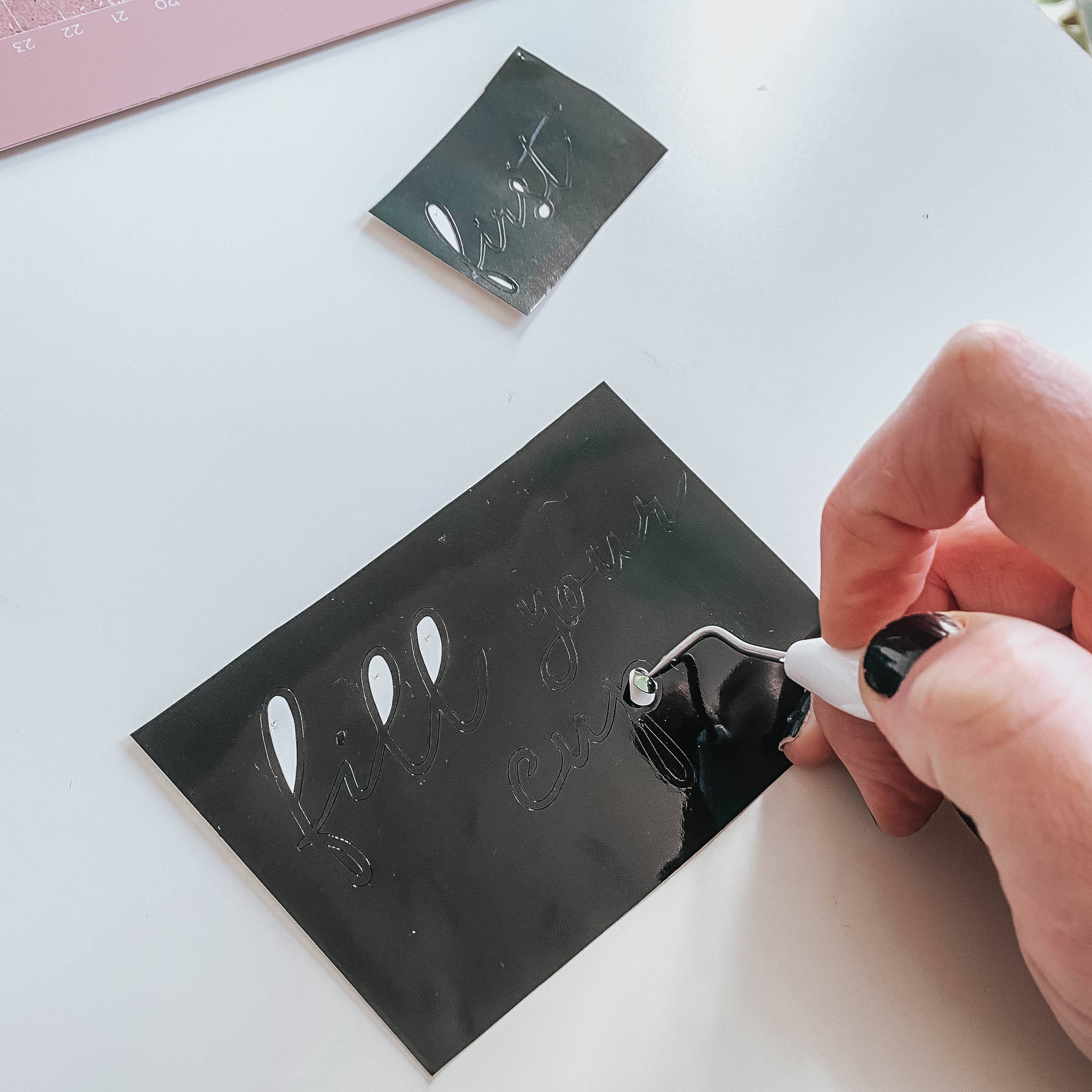 Use scissors to free the cut images from the remaining sheet of vinyl and then use a weeding tool to remove the small pieces of vinyl from inside the letters.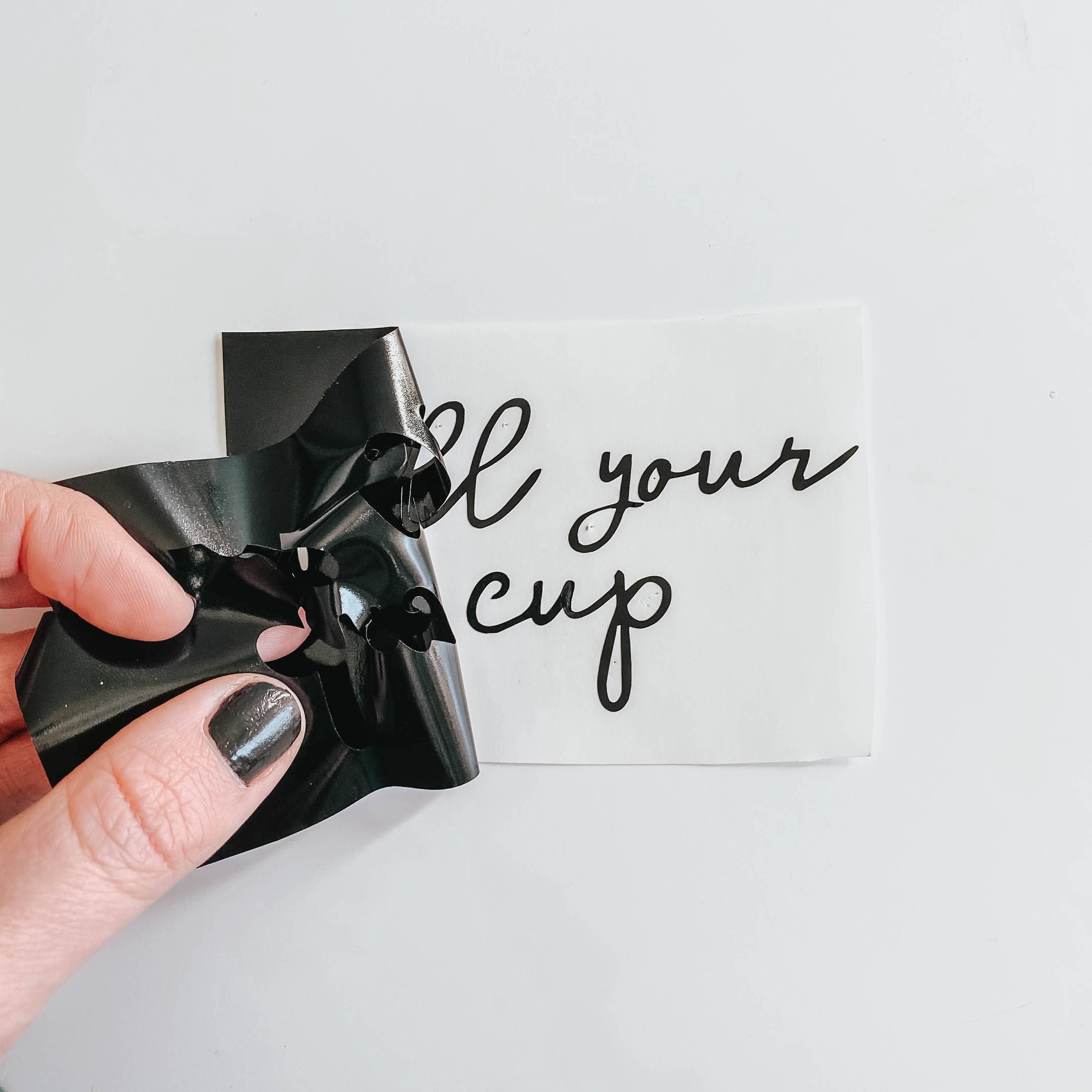 When you're working with a thin font like this one, it helps to remove the smaller pieces first and then peel away the excess vinyl from around the outside.
Step Four: Transfer Decals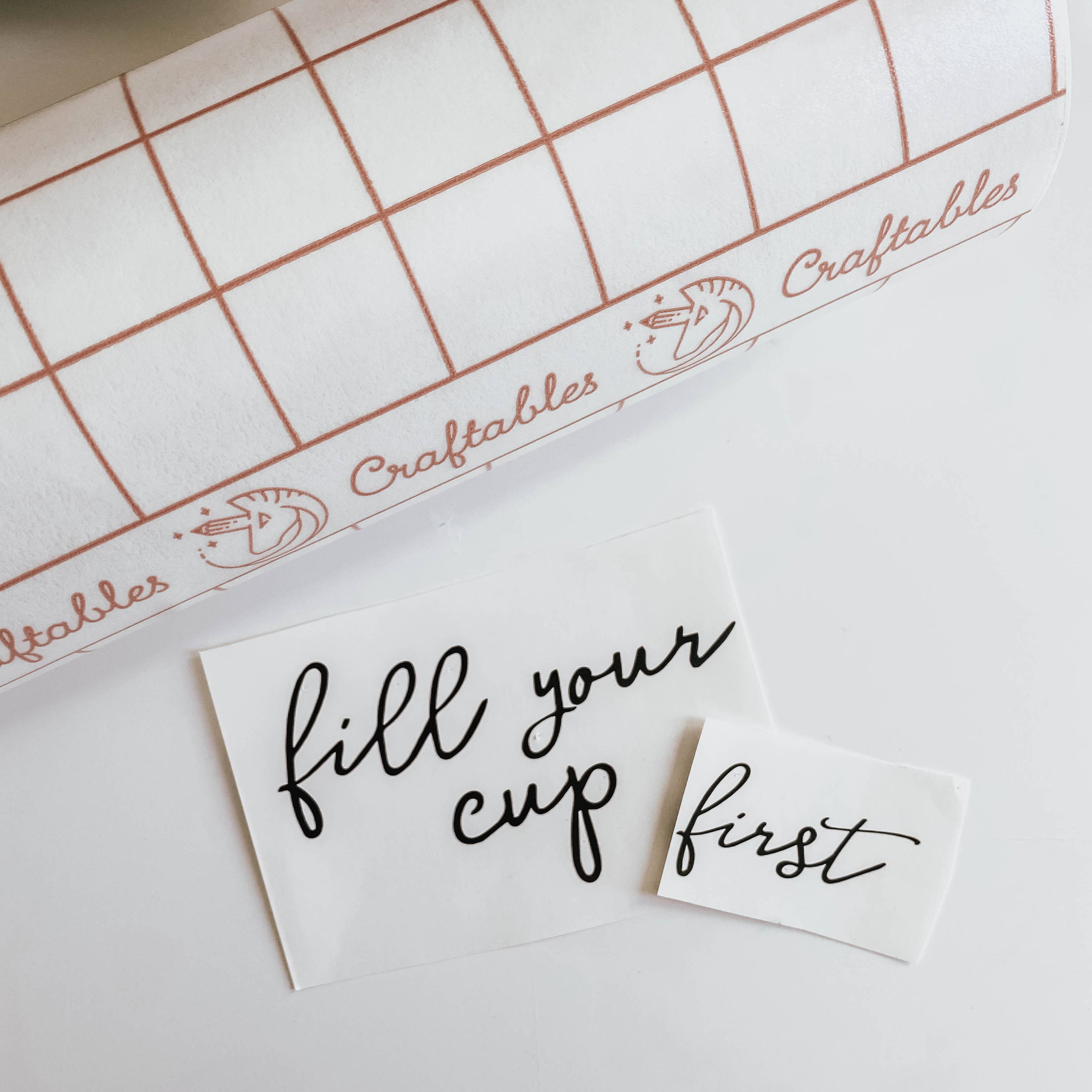 After weeding, it's time to transfer the images.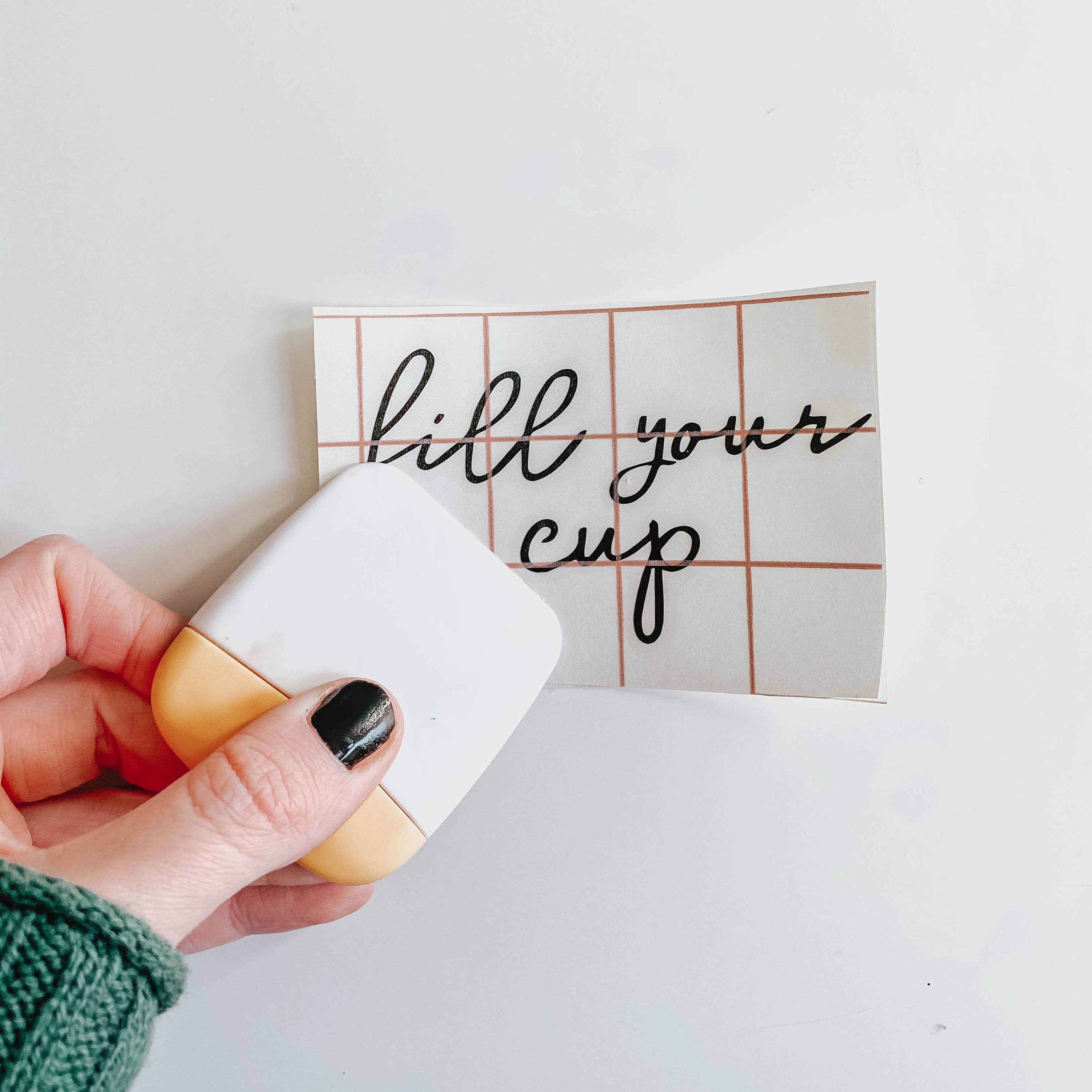 Cut a piece of transfer tape to fit over the design and apply it with a scraper tool.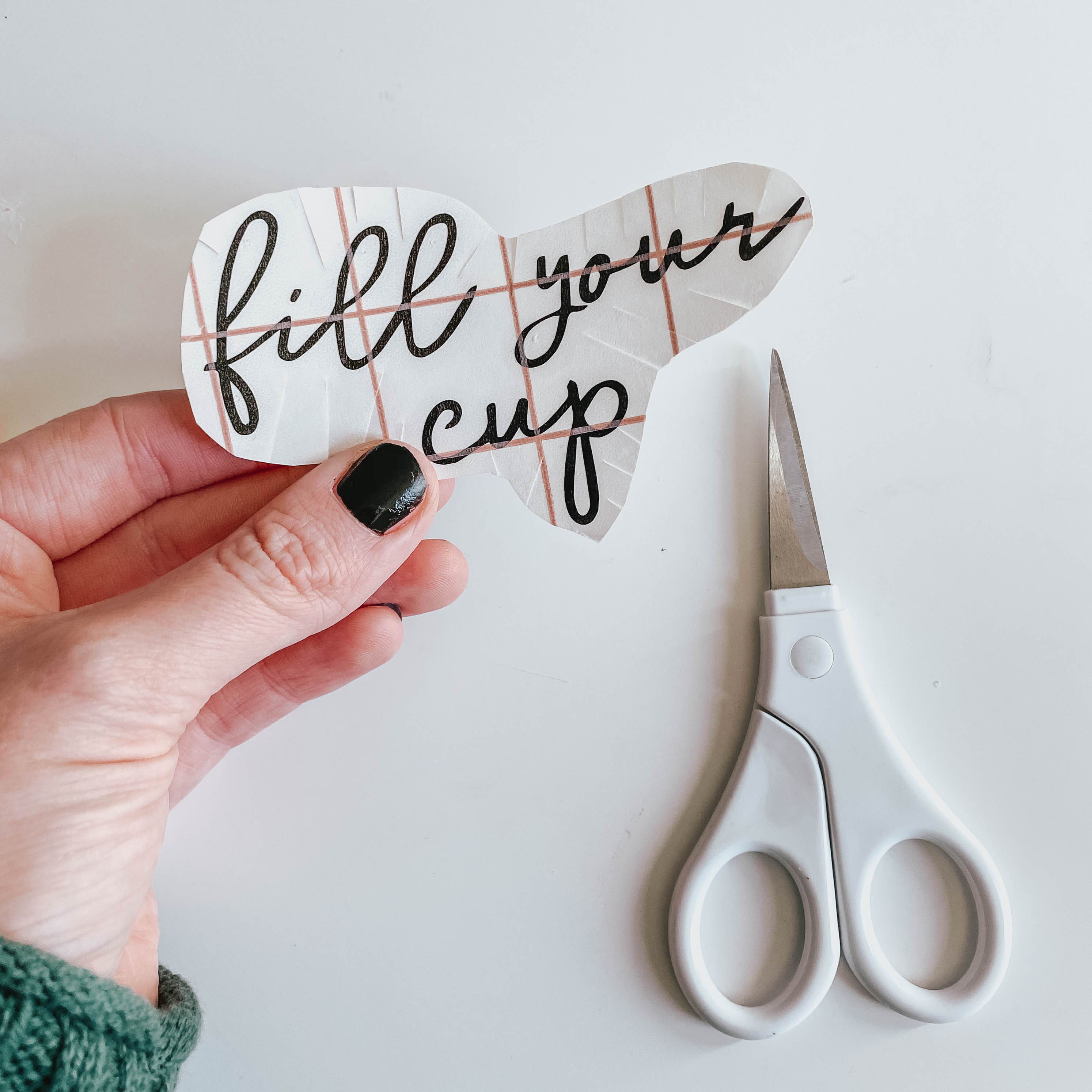 Cut small slits around the edges of the decal. This helps the decal mold around the curved teapot.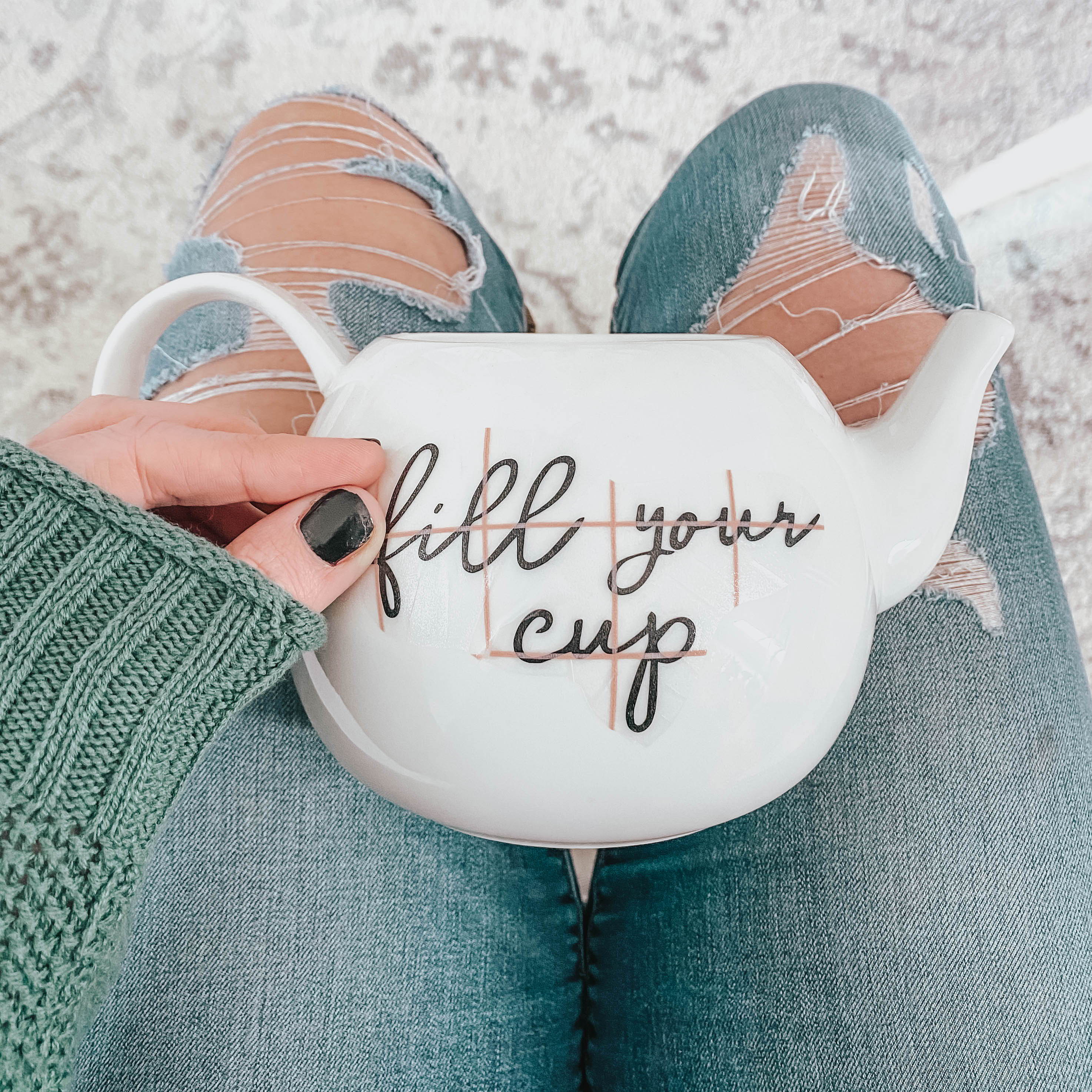 Place the decal on the teapot and use your hands (or the scraper tool) to apply pressure over the entire design.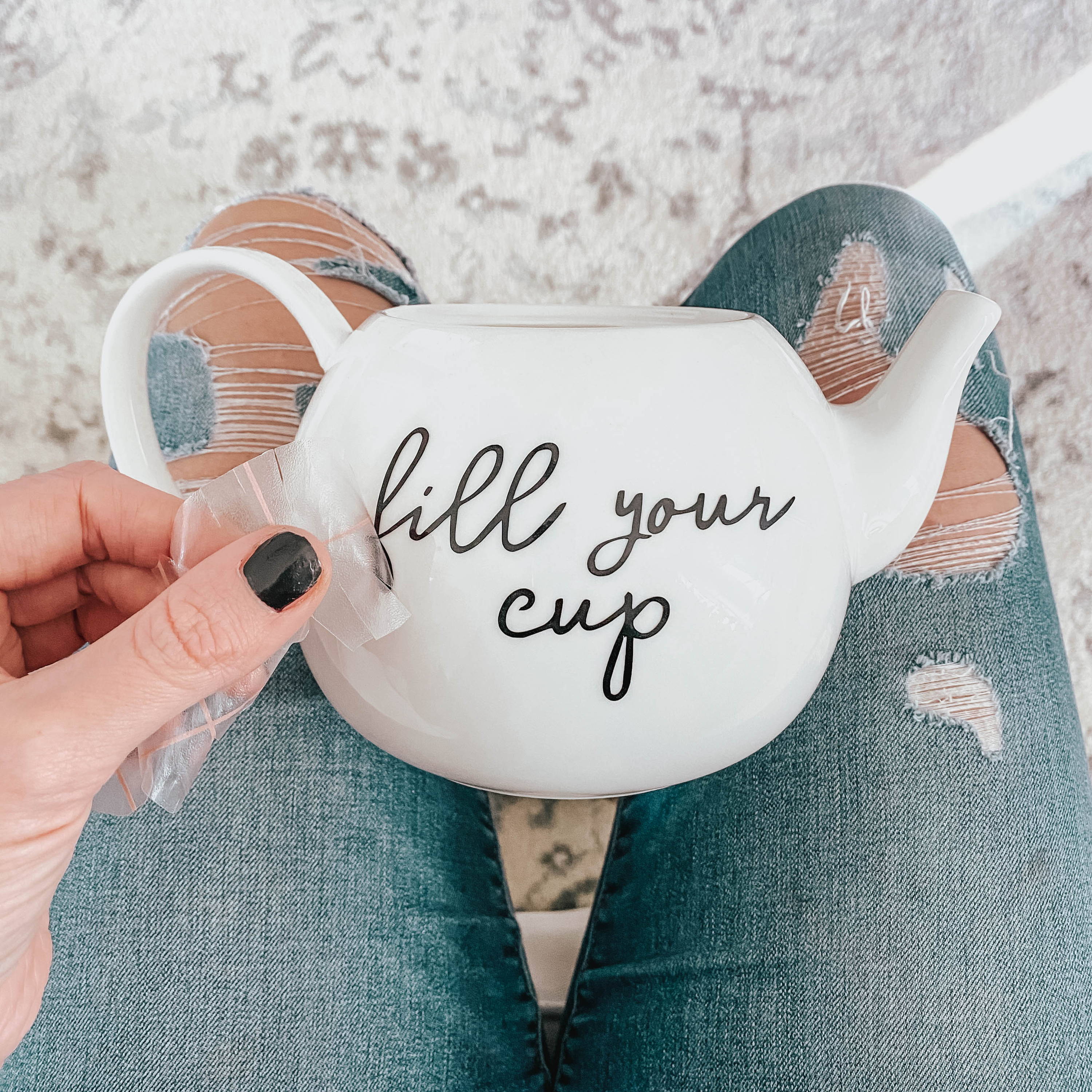 Remove the transfer tape.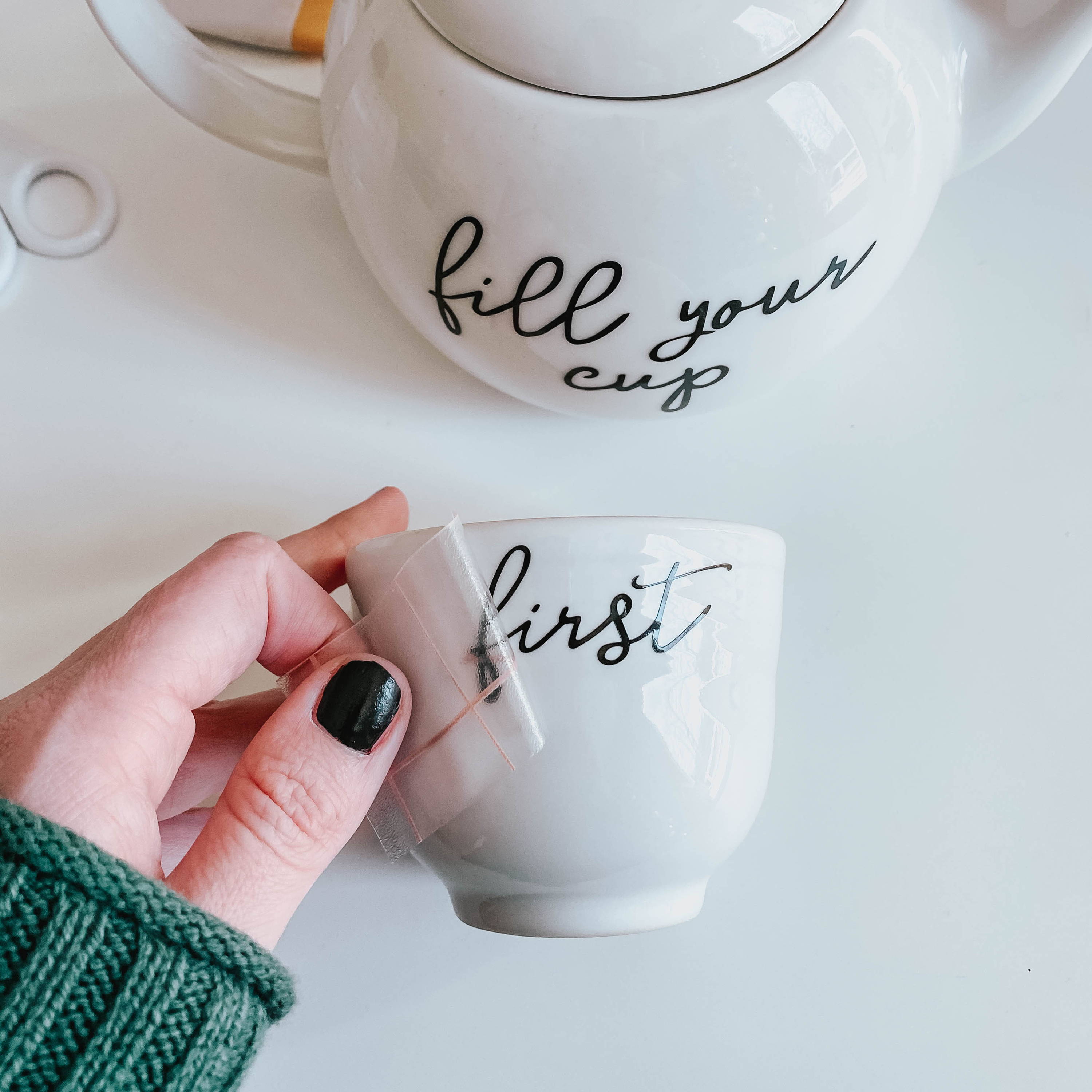 Repeat the steps to create a coordinating teacup!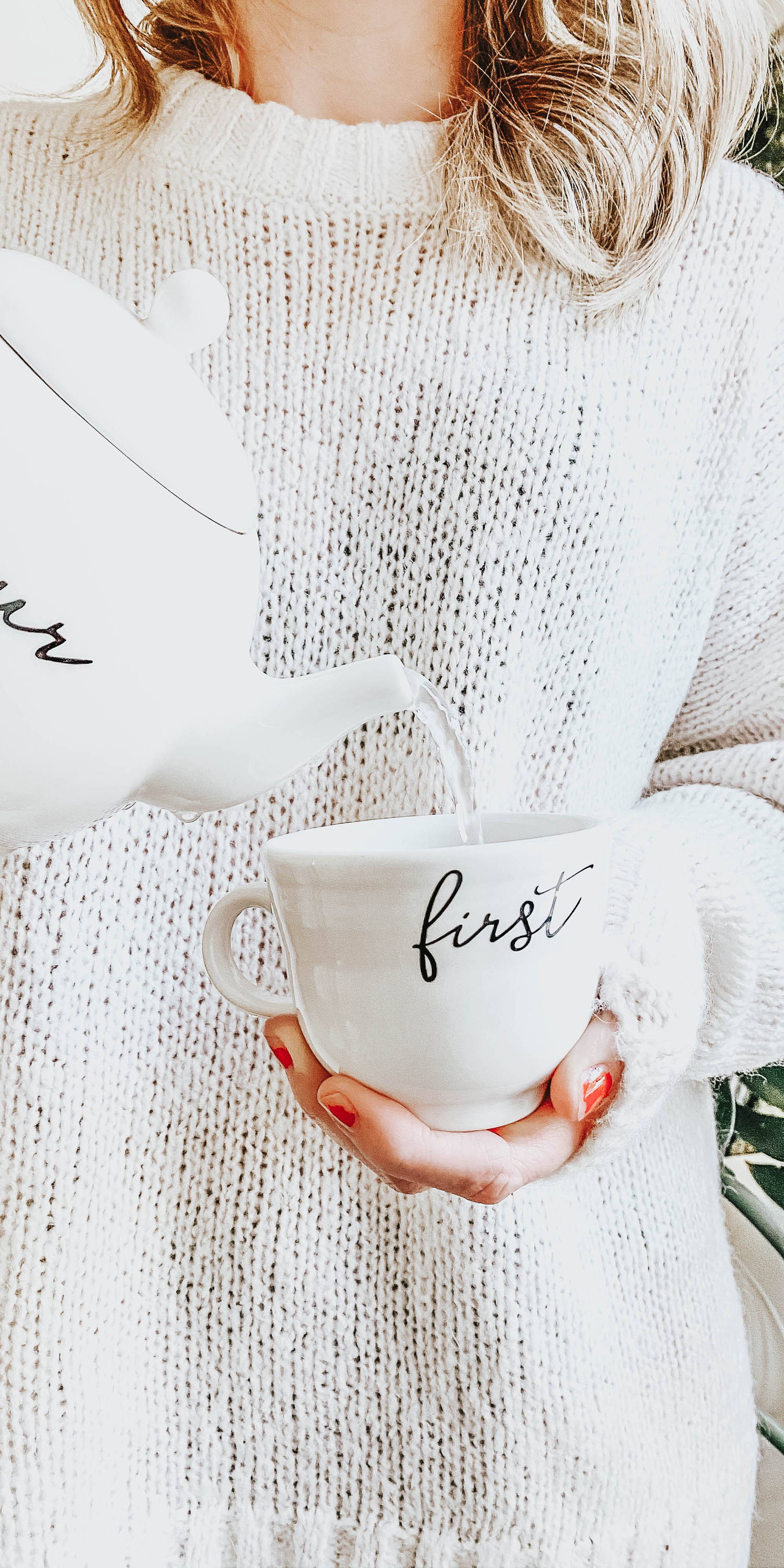 Now, pour yourself a cup of tea and take care of YOU.
For more ideas like this one, head to the Craftables blog or visit us on Facebook and Instagram.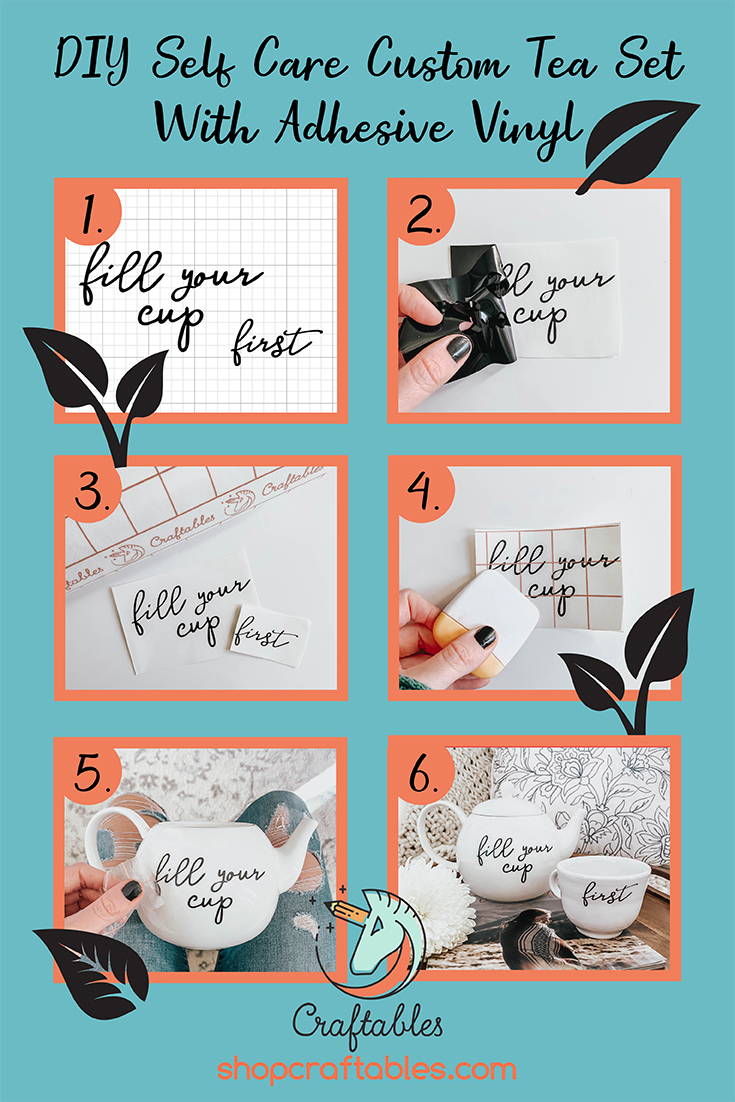 About the Author
Kayla
My name is Kayla and I'm a DIY loving mom of 3, living in North Carolina. I absolutely love creating! It doesn't matter if it's refinishing furniture or paper crafting, I love it all. I'm a former blogger for Silhouette America and current blogger for Cricut so I know the ins and outs of both machines and love teaching beginners all of the handy tips and tricks. Come visit my blog at kaylamakes.com or follow me on Instagram @kayla_made.