DIY Summer Fashion Tutorial:
How to Apply Heat Transfer Vinyl on a Leather Fanny Pack

Hello, there! This is Liz from The Pretty Life Girls blog and today I'm going to share a stylish DIY Summer Fashion Tutorial with you! I'm going to show you how to make a sassy leather fanny pack that will keep you feeling cool all summer long using heat transfer vinyl and your Silhouette CAMEO. Let me show you how with this step-by-step tutorial!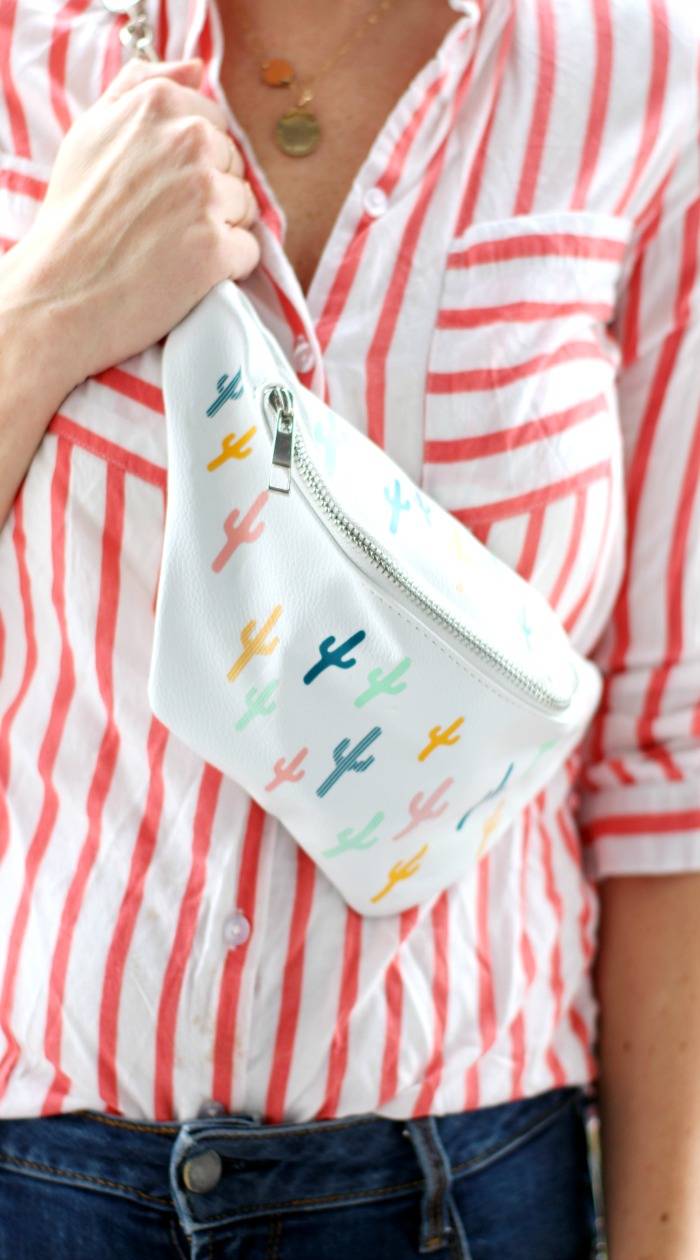 Estimated Time: 45 minutes (This project is intermediate!)
Here's the Supplies You'll Need:


Cutting Machine (I use a Silhouette Cameo 3)

Craftables Smooth Heat Transfer Vinyl (I used mint, peach, golden yellow and teal)

Mini Iron

Weeding Hook

Plain Leather Fanny Pack

Teflon Sheet

Scissors
Step 1: Load your free Craftables Cacti SVG Cut File into your cutting software (I use Silhouette Studio). Scale design down to your preferred size to fit your fanny pack.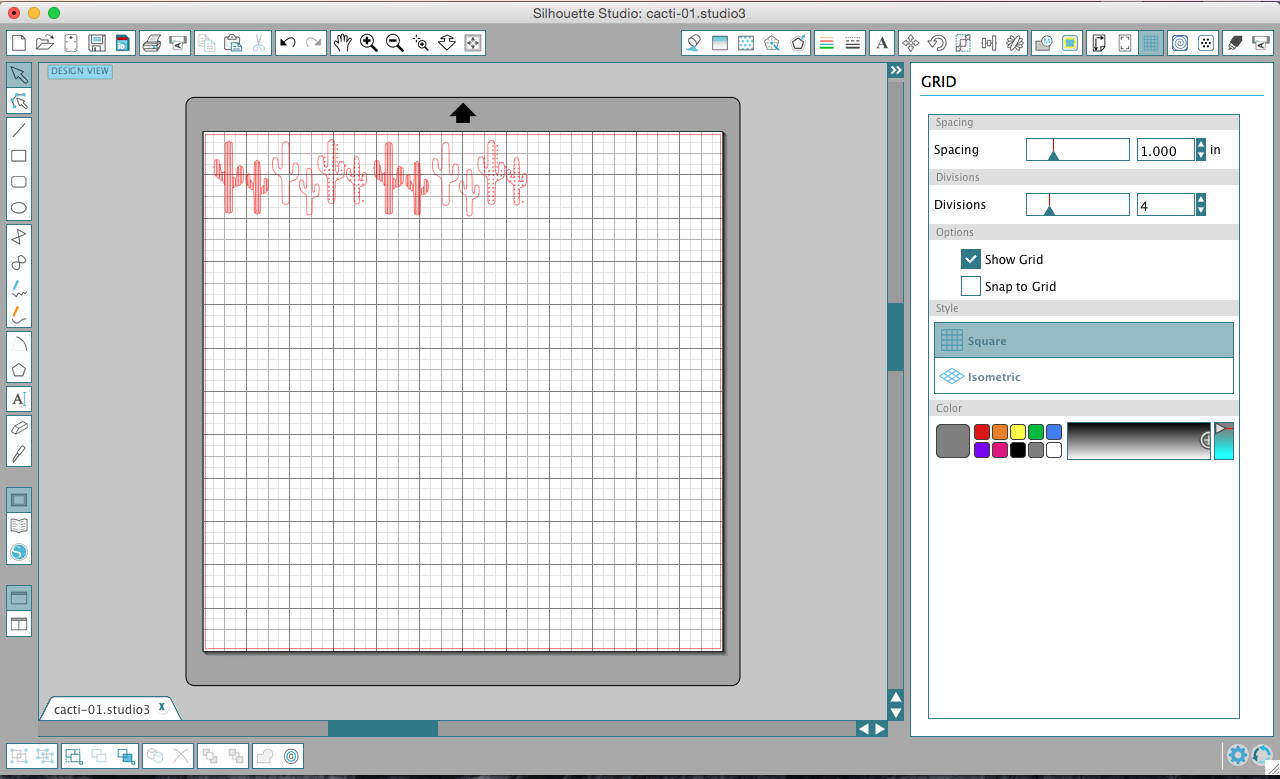 Step 2: Copy and paste the design until you have your preferred amount of cacti that you would like to cut.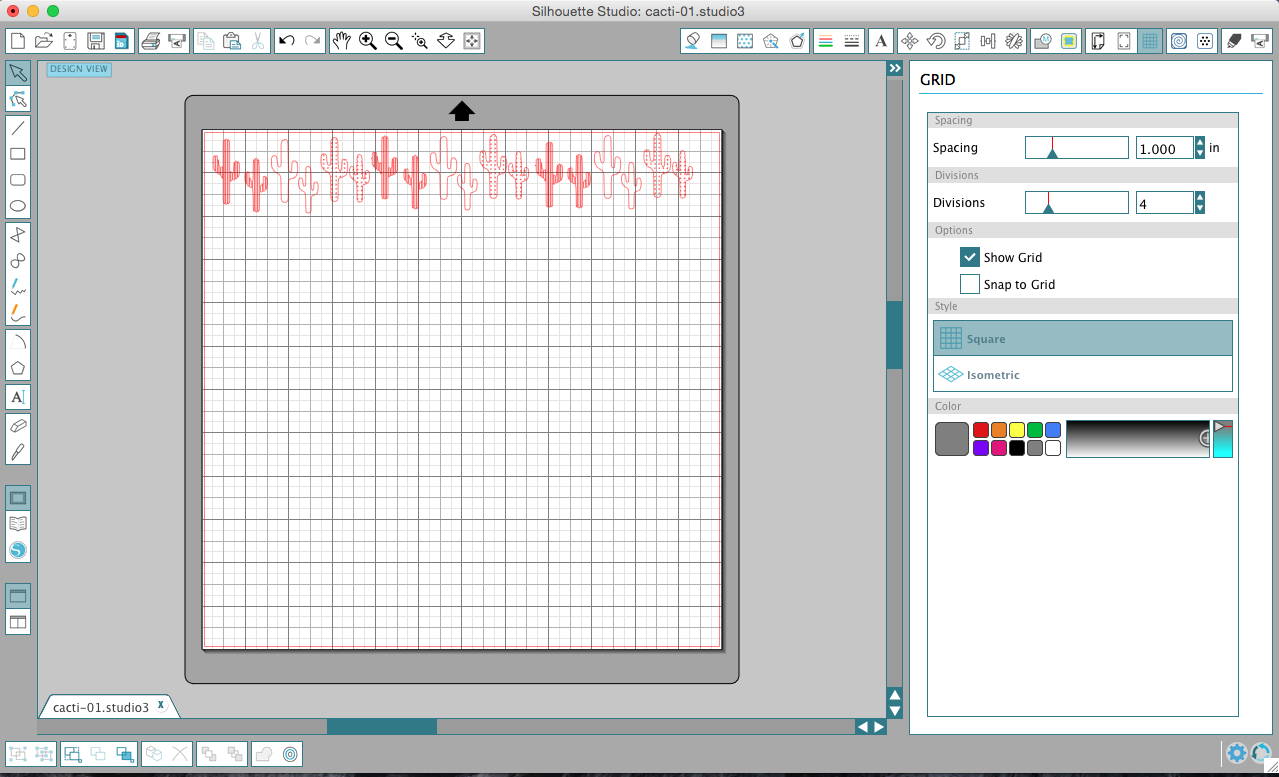 Step 3: Load your first color of vinyl into your Silhouette, and click "Send to Silhouette" to cut. Repeat with each of the colors you would like to use.
Step 4: Remove excess vinyl from backing, using a weeding tool, where necessary.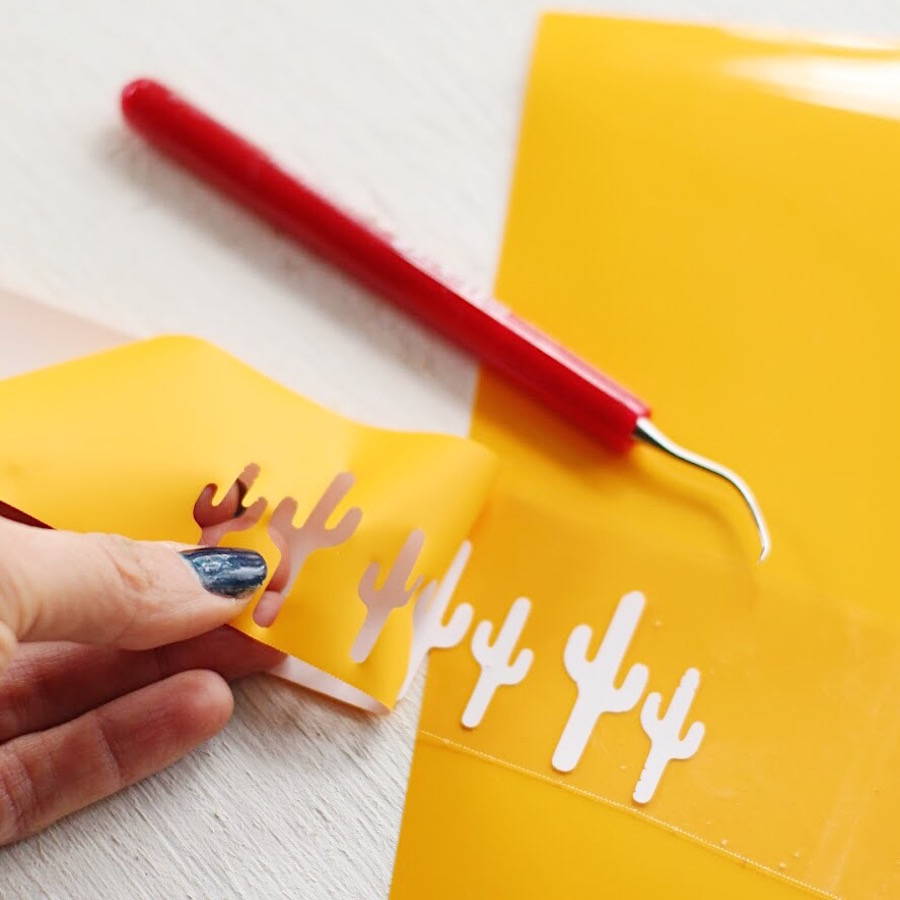 Step 5: Using scissors, cut the cacti to separate them, if you would like to attach them individually.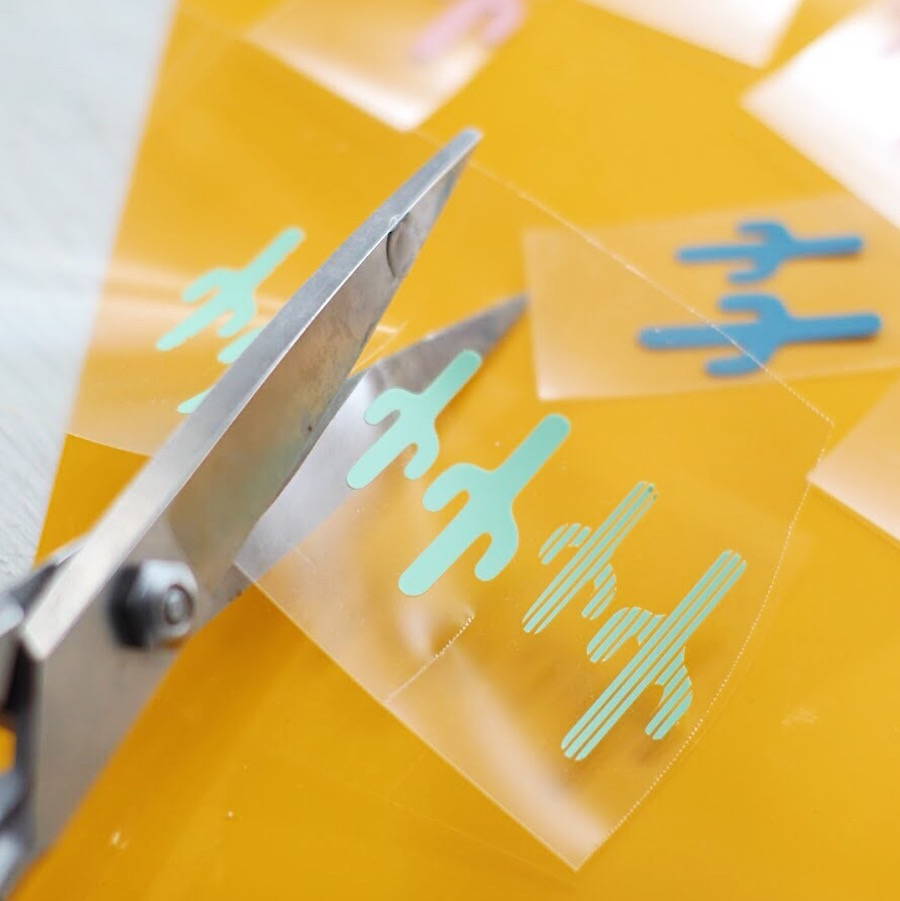 Step 6: Apply your first cactus to the fanny pack, carrier sheet up. Cover with a teflon sheet and iron with a hot, dry, mini iron. Ironing time can vary, so I like to gently pull up the carrier sheet to check if the vinyl is sticking. When working with real or faux leather you want to be careful not to keep your iron on too long and melt your surface, so checking regularly is really helpful.
We also recommend keeping this handy guide for Craftables HTV around to make sure your settings are correct every time!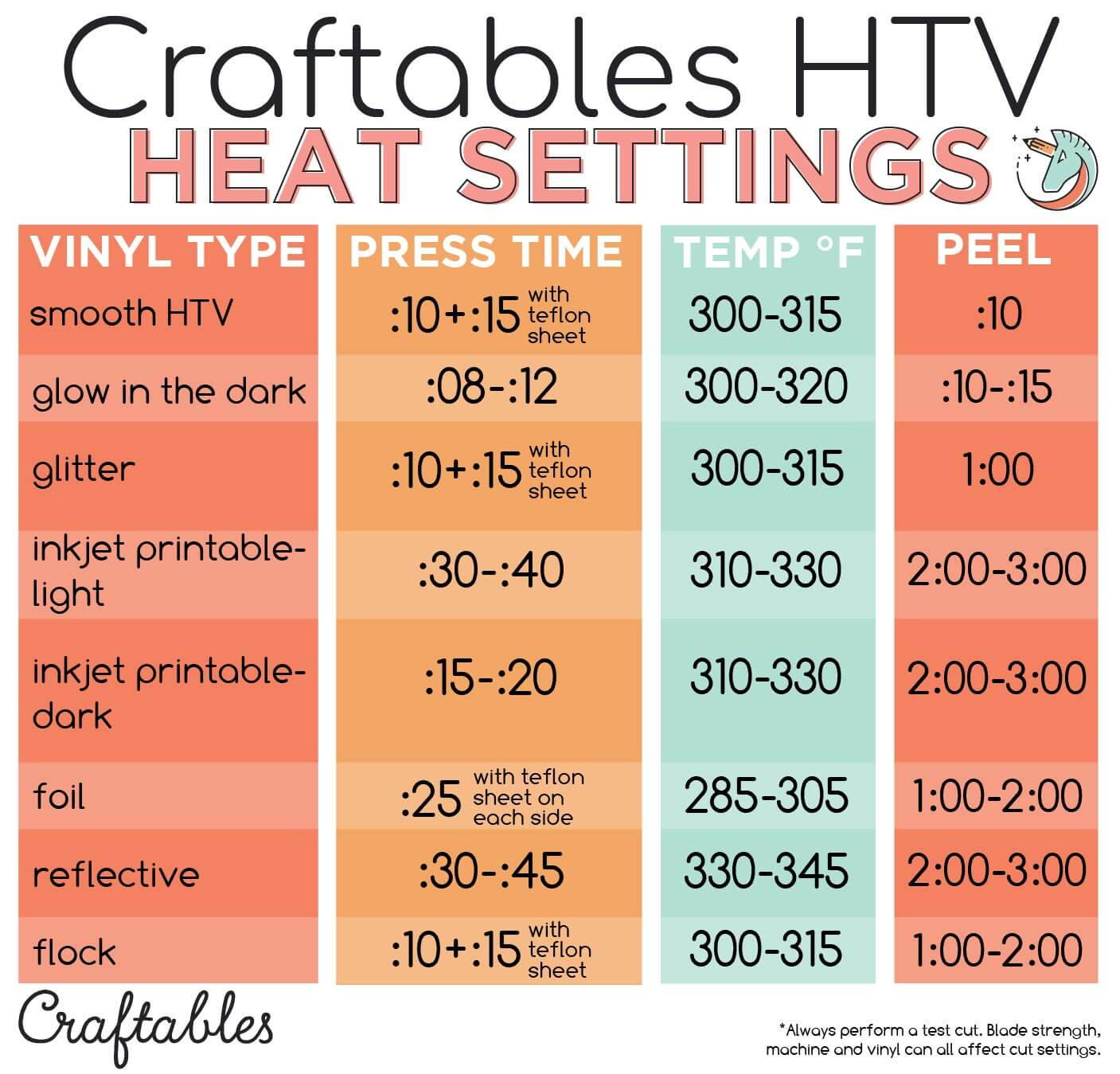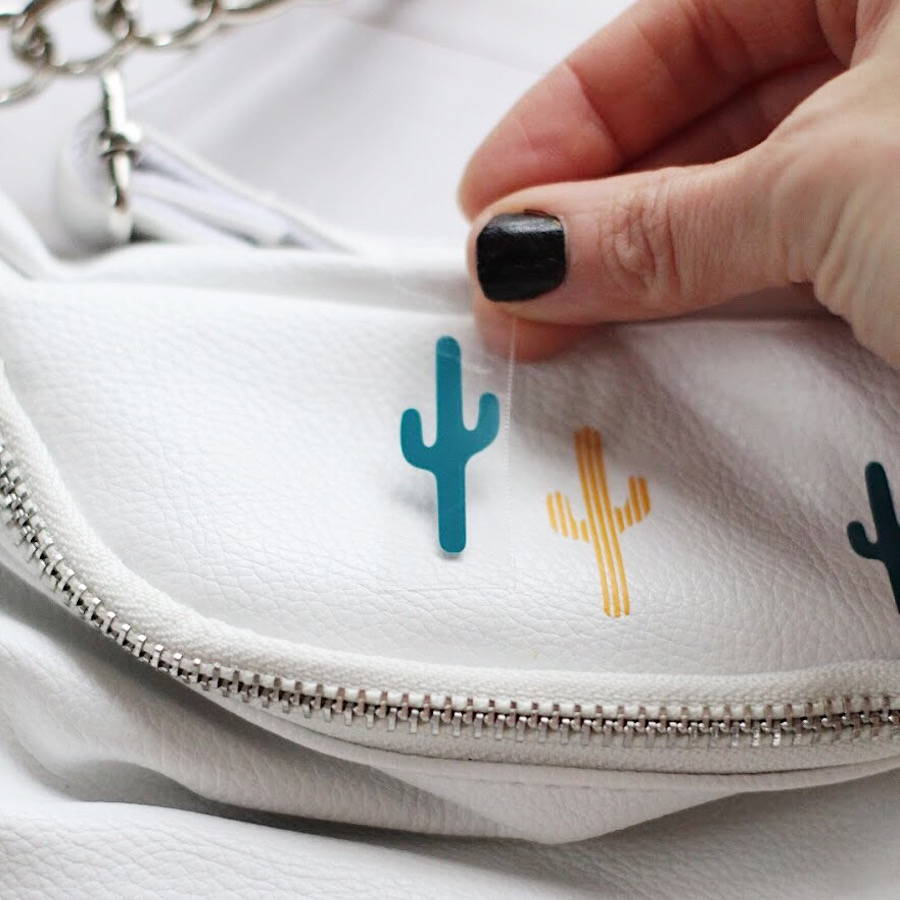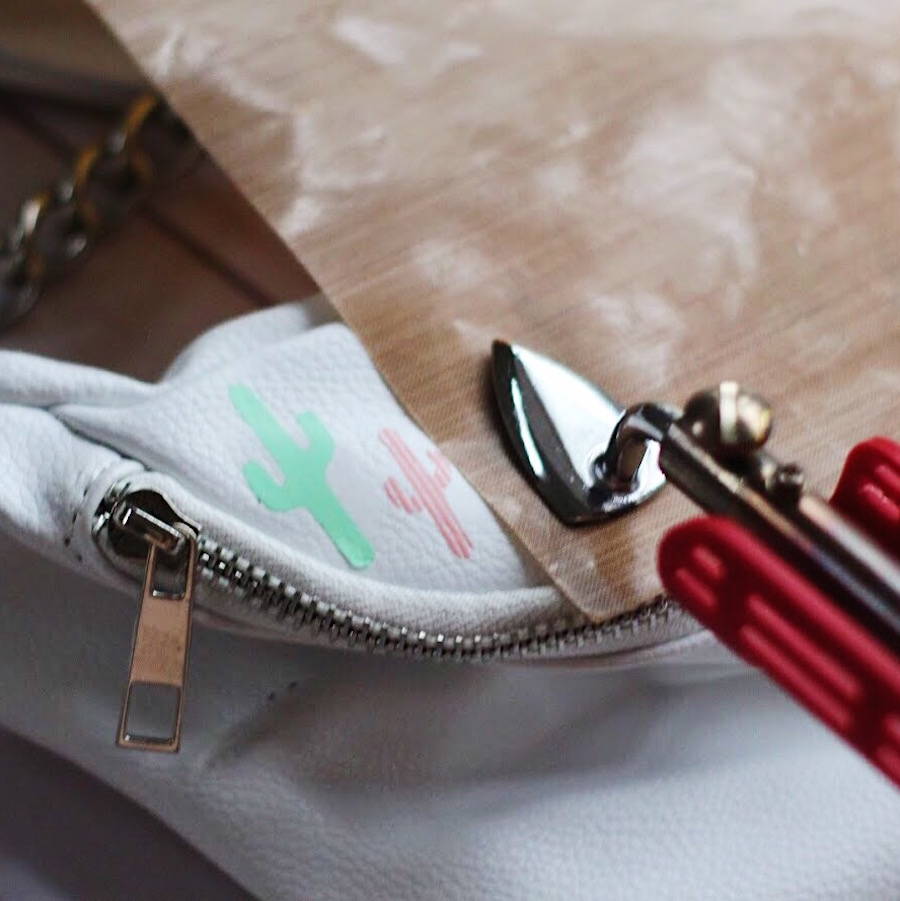 Step 7: Once the design is fully adhered, let the design cool for 1-2 minutes, then carefully peel back the carrier sheet. Repeat until the fanny pack is covered in cacti!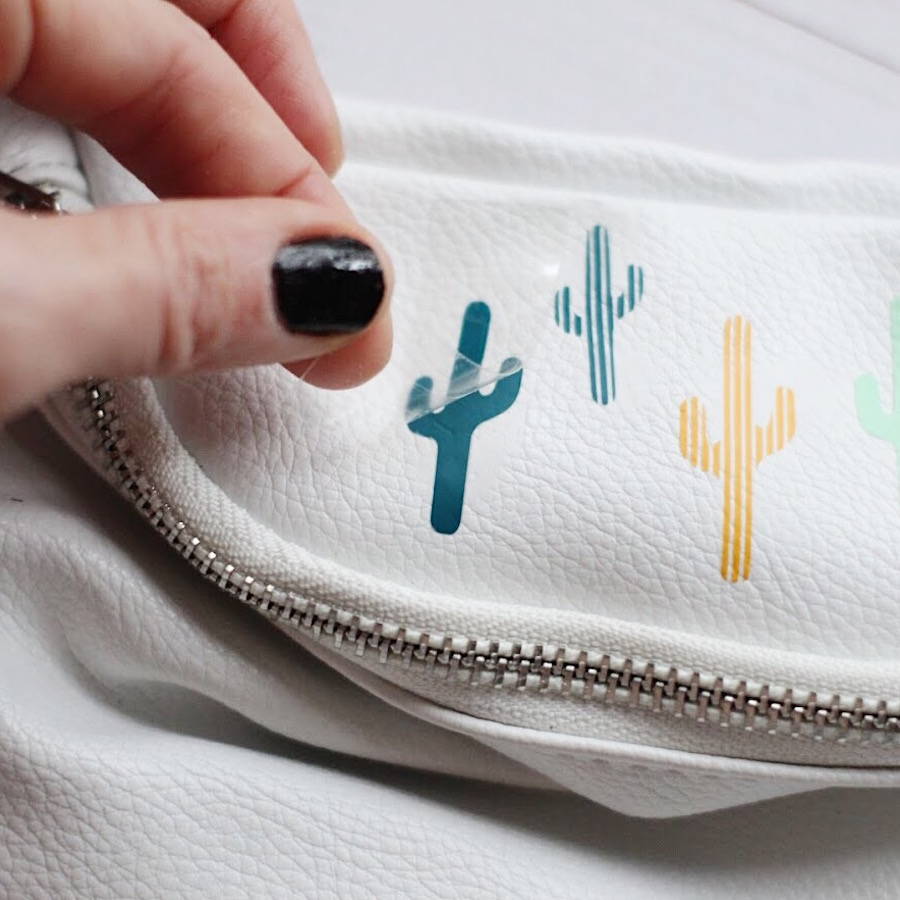 This adorable fanny pack is perfect for taking with you on all of your summer adventures and is far less cumbersome than a purse! Plus, with all of the other free Craftables SVG Cut Files you can make every bag in your closet one-of-a-kind!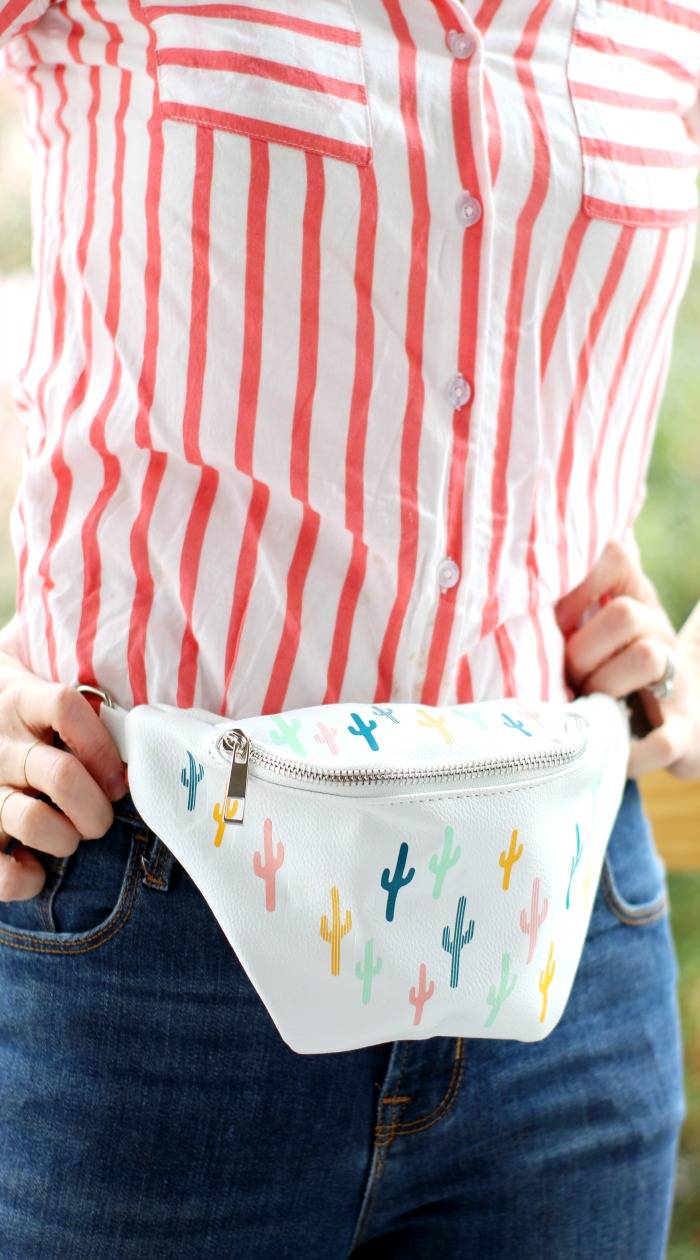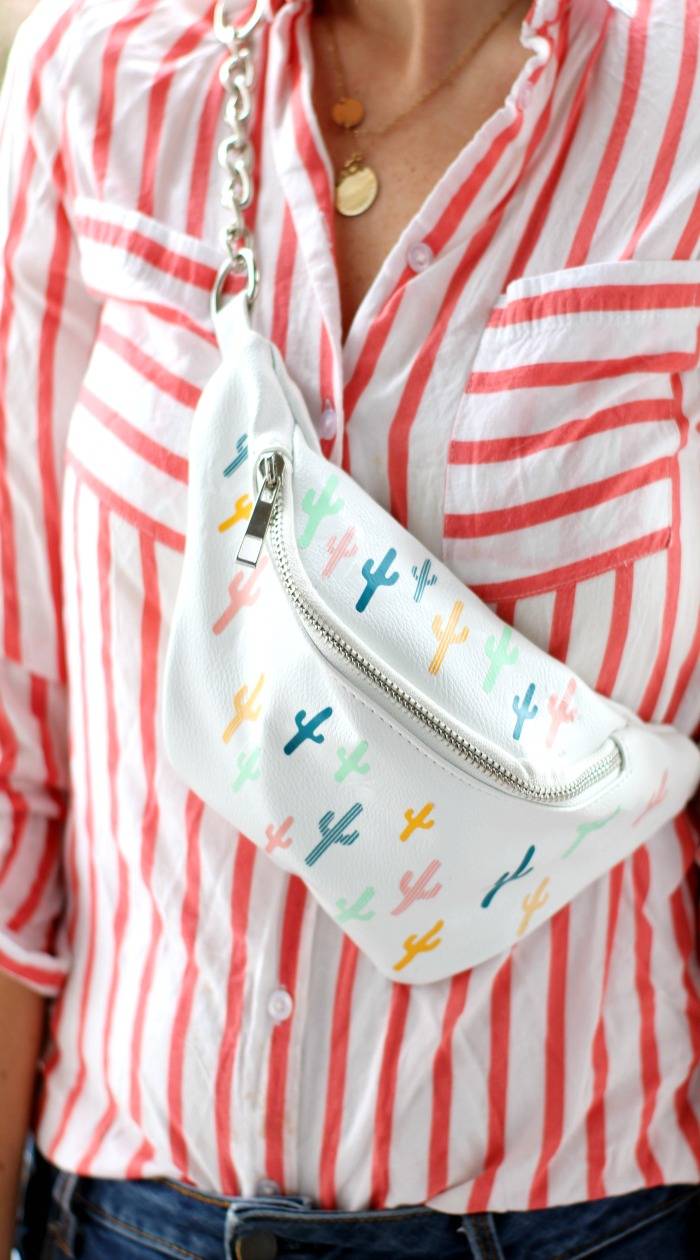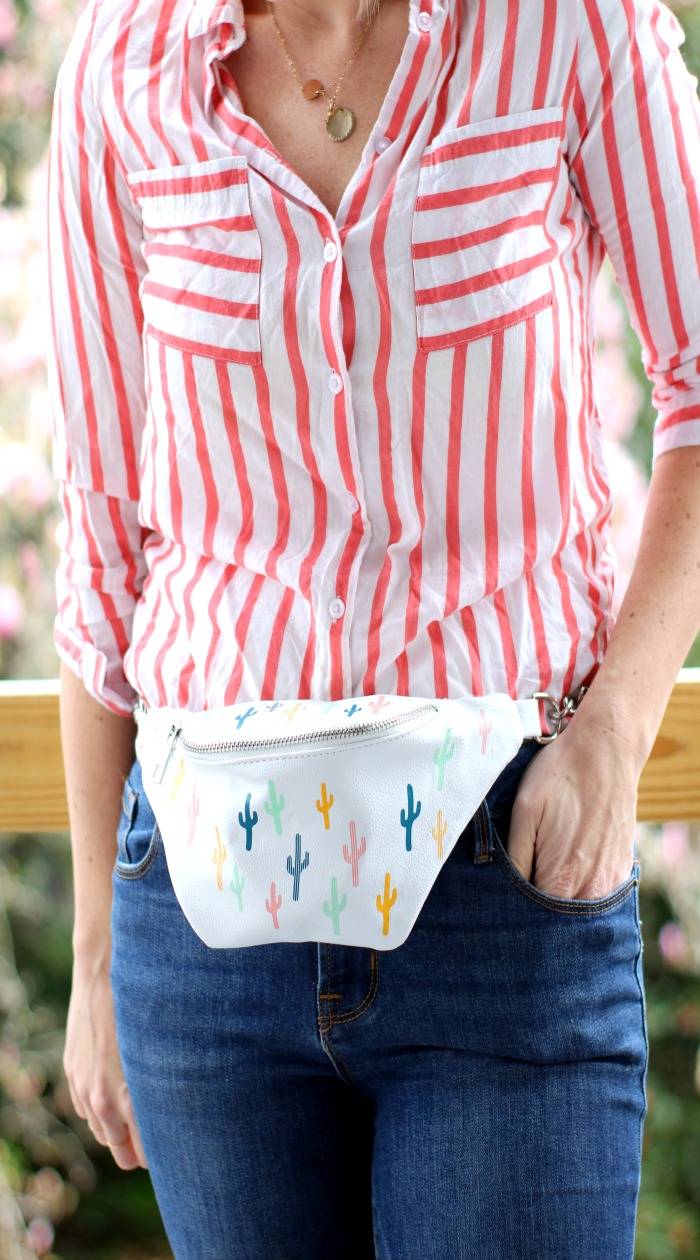 About the Author
The Pretty Life Girls
The Pretty Life Girls is a blog about babies and sugar and paint and twirly dresses, written by two sisters who love all things pretty. Liz is a momma of two who lives in New Orleans. She has a Master's Degree in Technical Communication and has embraced the fact that she is a diet coke addict and a bookworm. Sam lives in Utah and is a momma of two with a Master's Degree in Instructional Technology and has a weakness for thrift stores, succulents, and colorful tights.