DIY Super Bowl Project Idea: How to Layer Glitter Heat Transfer Vinyl on a Fleece Blanket

Super Bowl season is here and like much of the nation, I am geared up to cheer on my favorite team. In today's step-by-step tutorial I'm using my Cricut Maker and glitter heat transfer vinyl to create a layered sports logo on a fleece stadium blanket.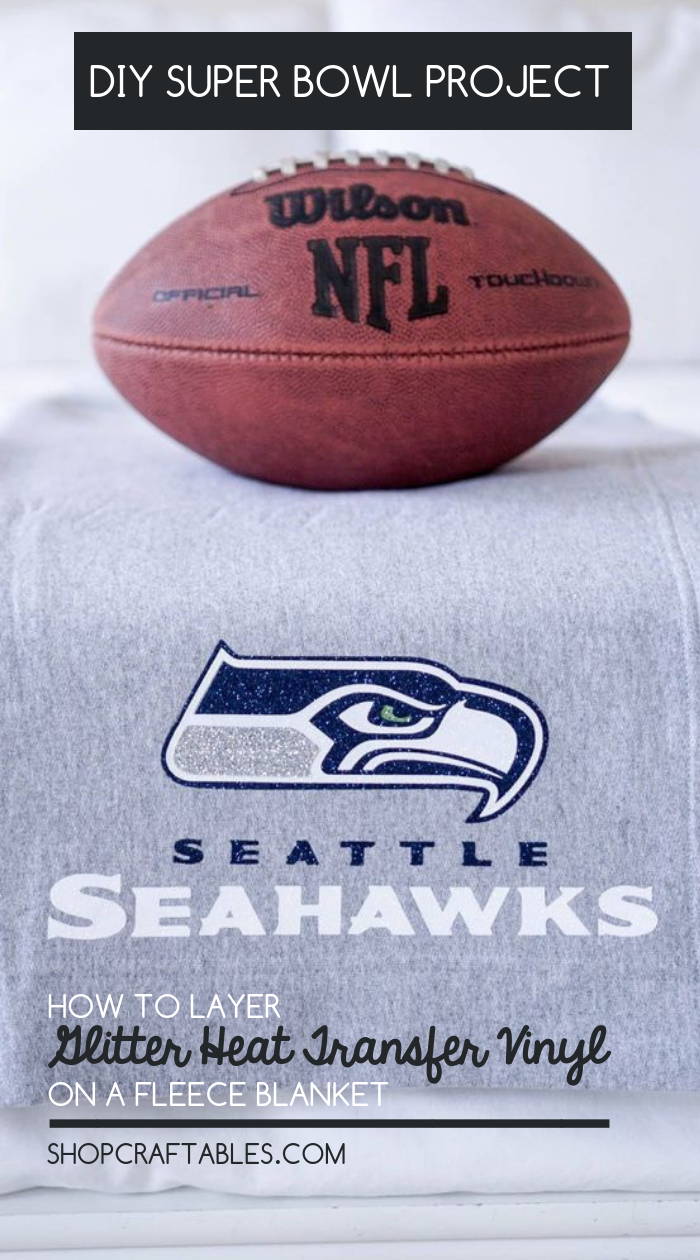 Difficulty Level: Moderate
Estimated Time to Complete: 30-40 mins
Care: Machine Washable
Supplies Needed:
Glitter Iron-On Vinyl (I used navy, white and lime green)

Iron

Fleece Blanket

Cricut Maker or similar machine
Step One: Upload Images
Select a logo design for your favorite team and upload the image you're using into Design Space. Change the colors of each layer to match the colors of heat transfer vinyl you're using. Of course, this isn't necessary, but it keeps me from getting confused and cutting the wrong shapes out of the wrong color.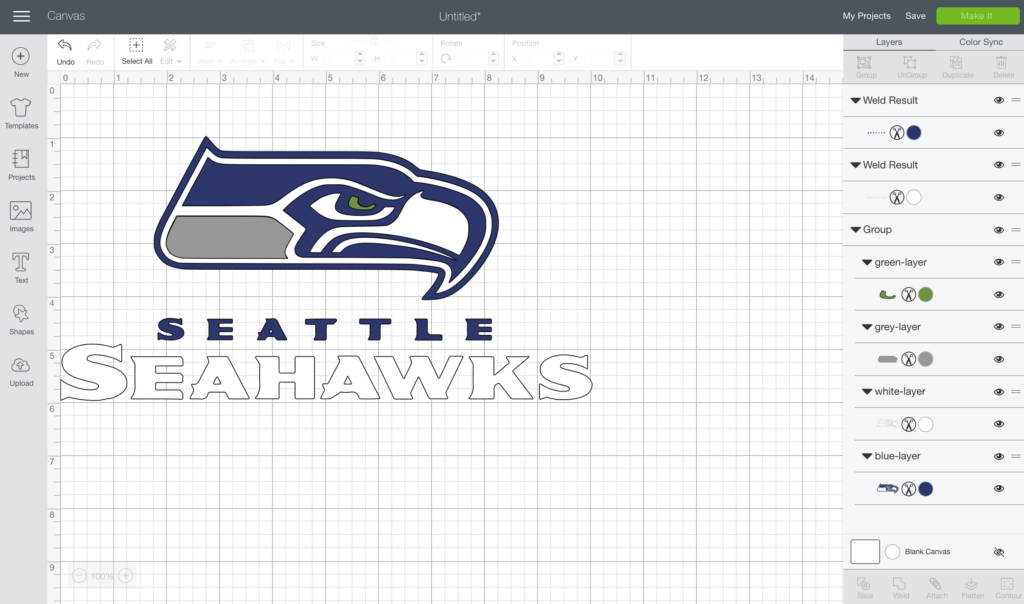 Click the make it button and then turn on the mirror option for each mat. Mirroring is always necessary when working with heat transfers.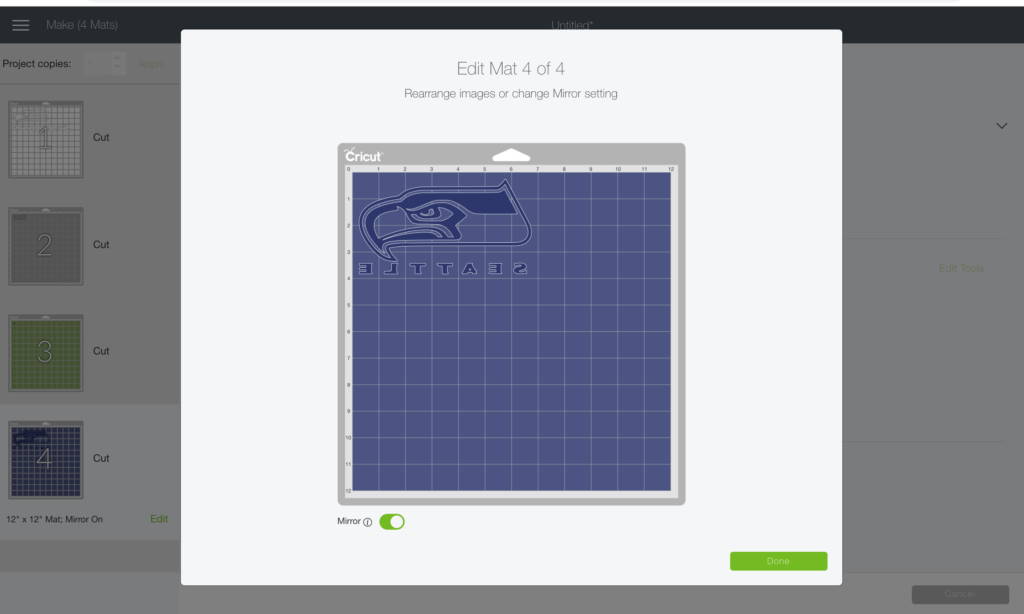 Step Two: Cutting
Place the heat transfer vinyl on the cutting mat with the glittered side facing down.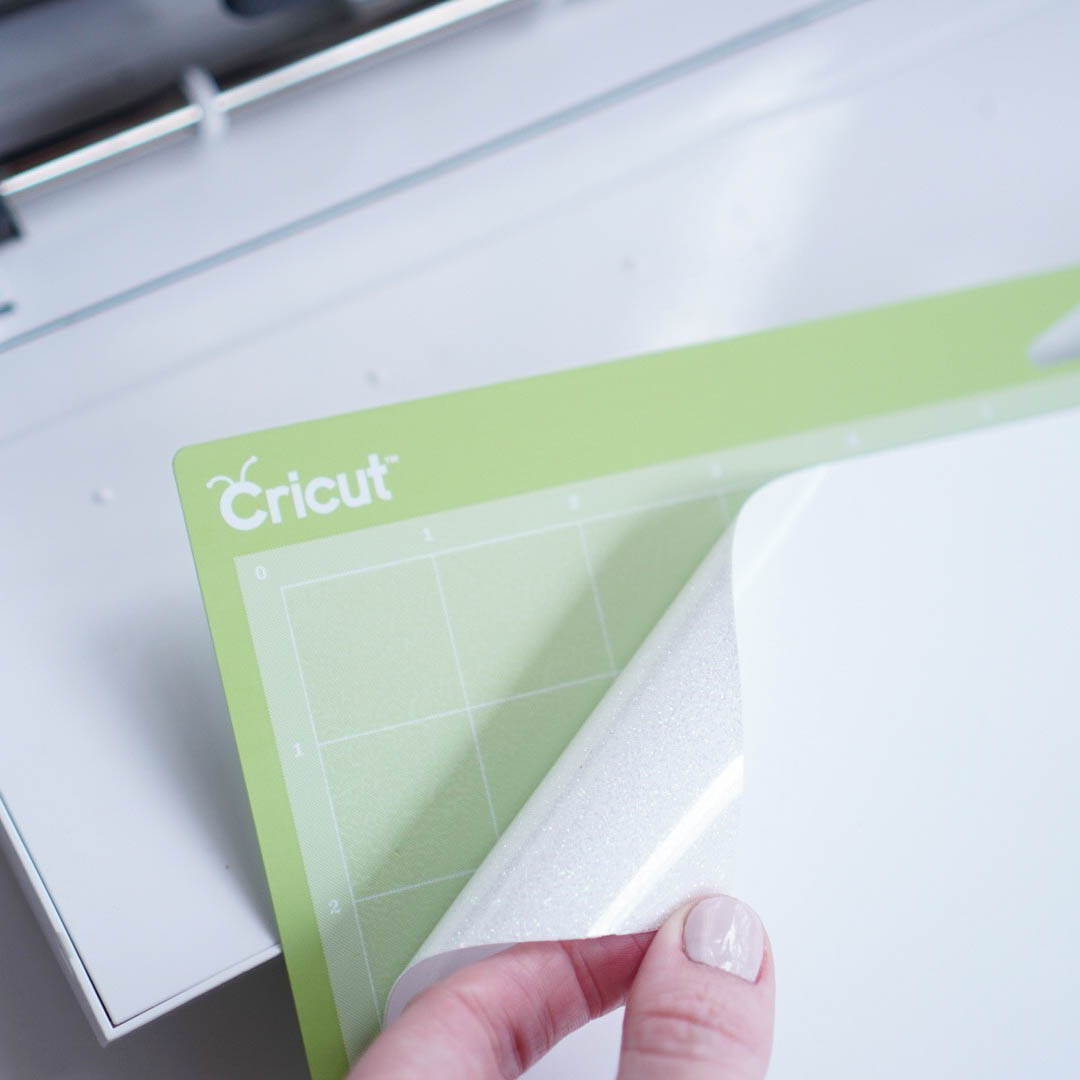 Load the cutting mat into the machine and cut each color one by one.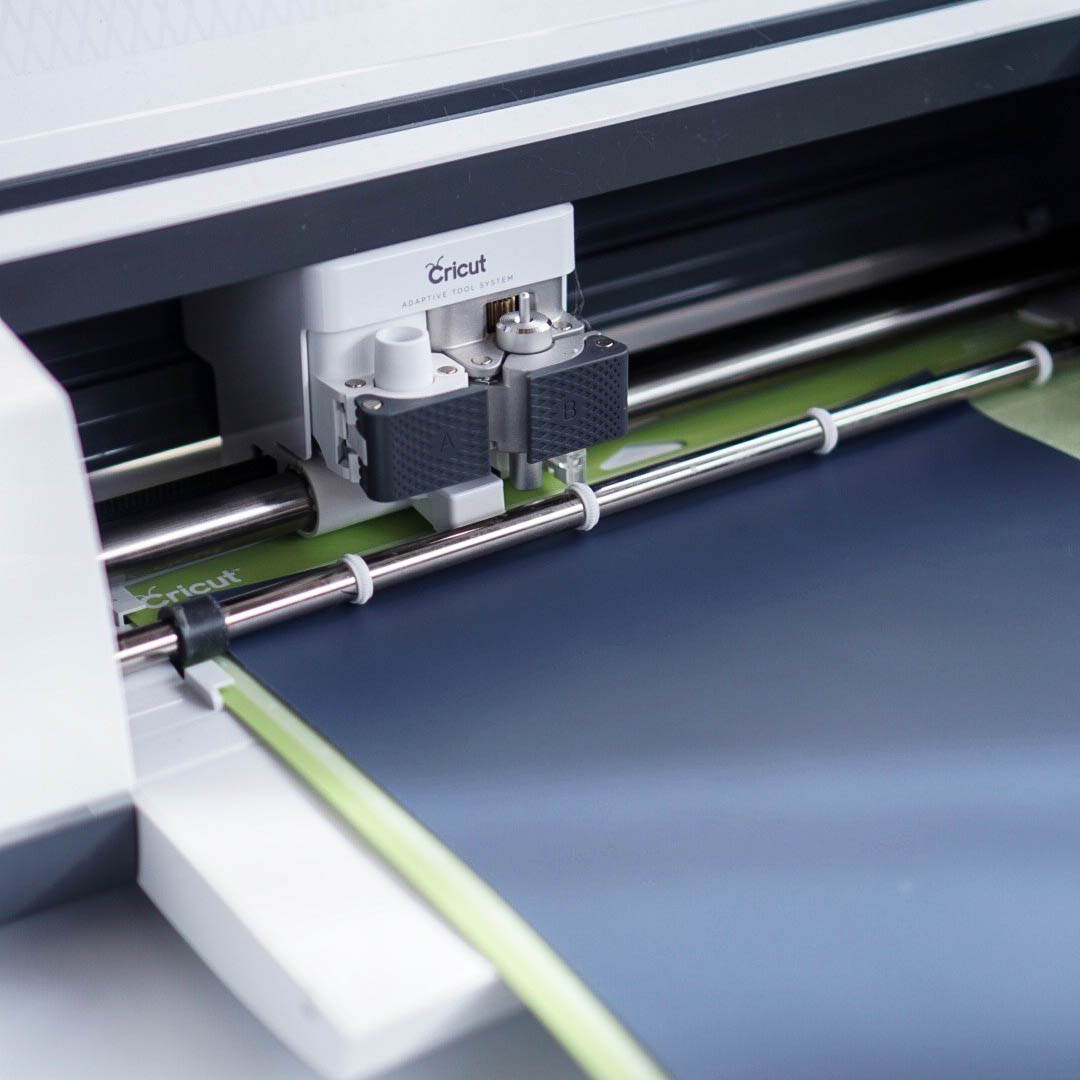 Step Three: Weeding
After all the cuts are complete, use a weeding tool to remove the unwanted material from around the edges and inside the designs.
Step Four: HTV Application
I picked up this premade fleece stadium blanket from Hobby Lobby. It's nice and thick and I love the fact that the hard work is done for me. It was $19.99 but after a 40% off coupon it was only $12. You can't beat that price!
Preheat the fleece fabric with your iron for 15-20 seconds. Make sure to keep the iron moving, you don't want to hold it in one spot for too long and burn the fleece.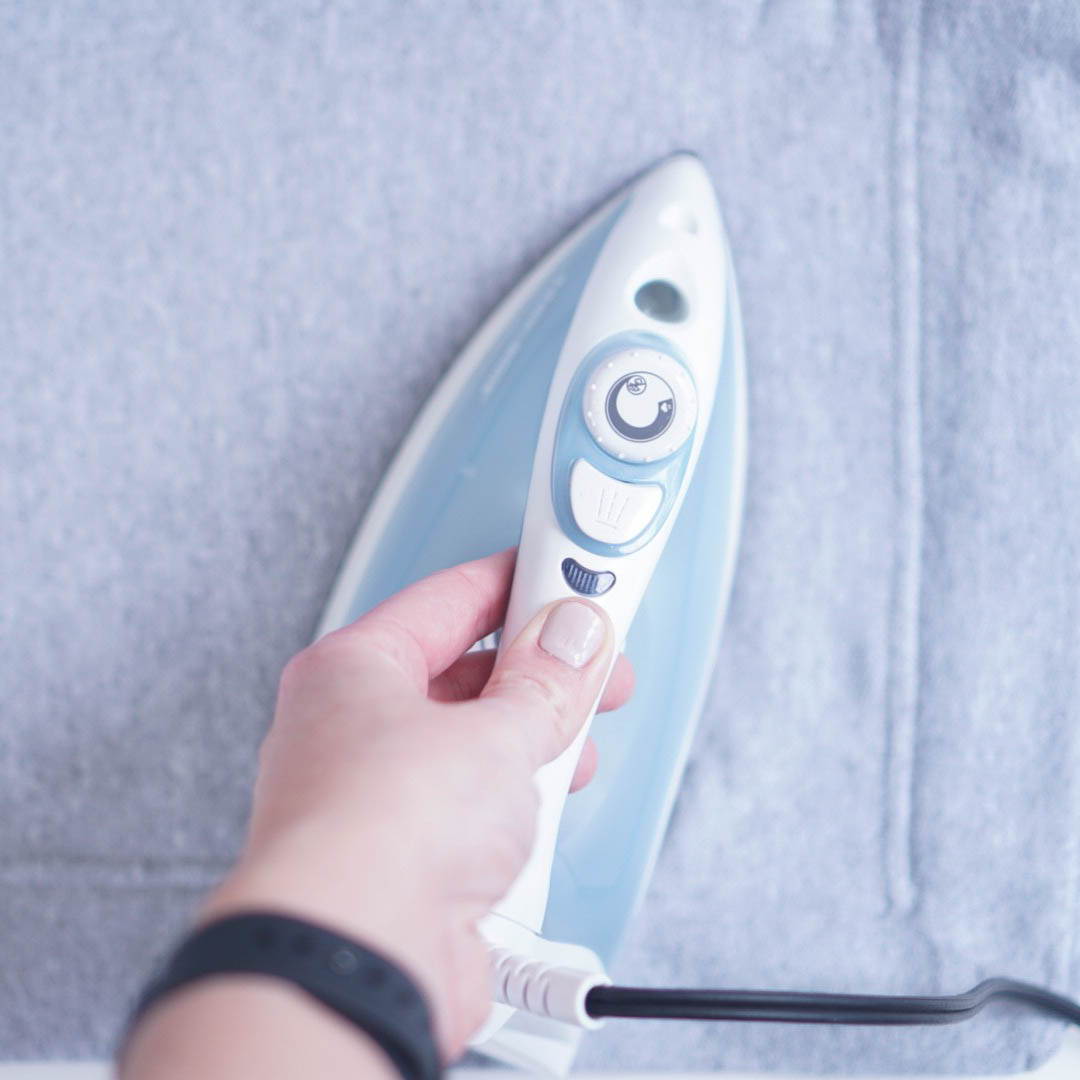 Then, place the glittered heat transfer vinyl down on the blanket and press with a hot iron for 10-15 seconds. Heat settings vary from one iron to another but typically the cotton setting is a good place to start.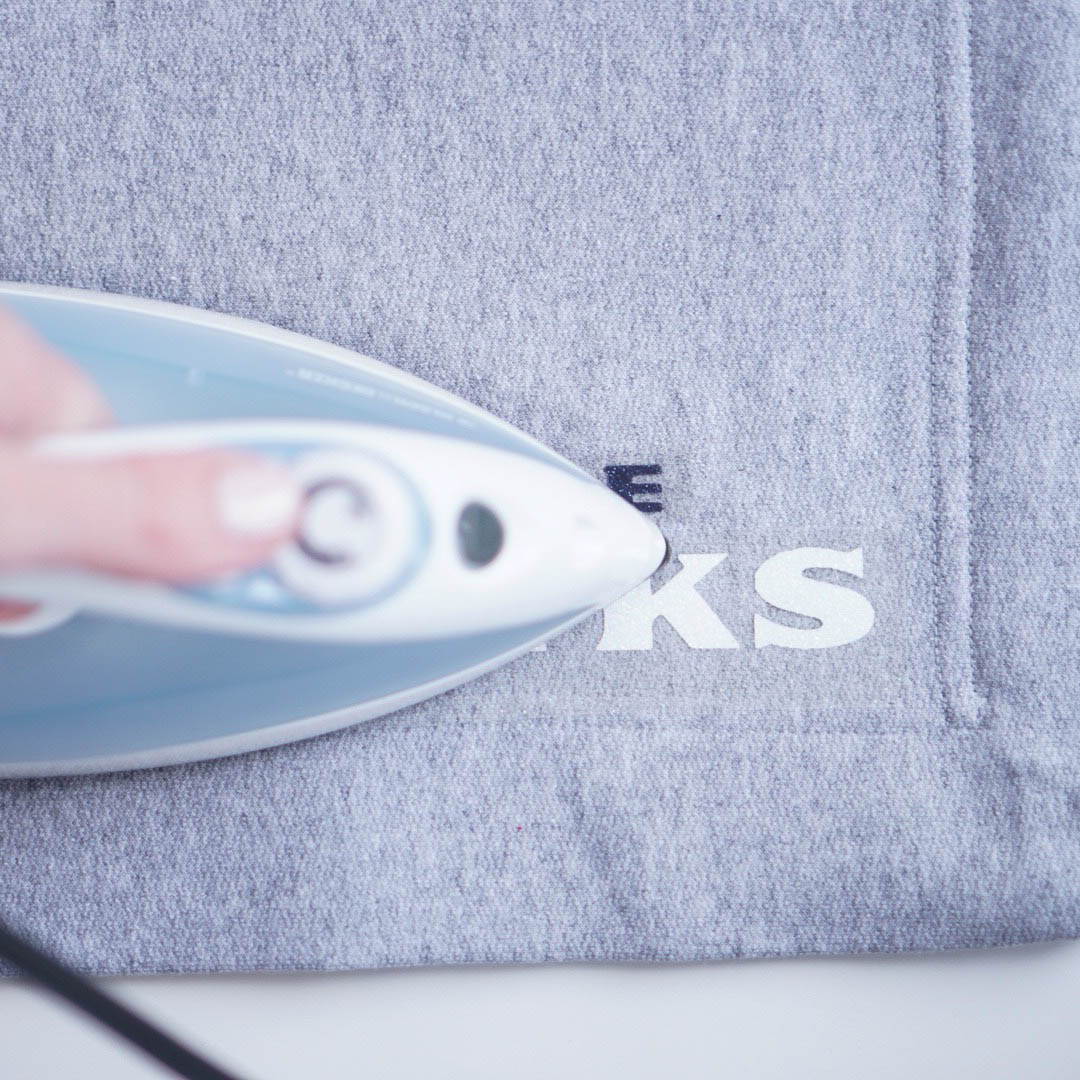 Wait at least one minute for the heat transfer vinyl to cool down before removing the carrier sheet. If you peel the carrier sheet away too soon, you risk pulling the vinyl up with it.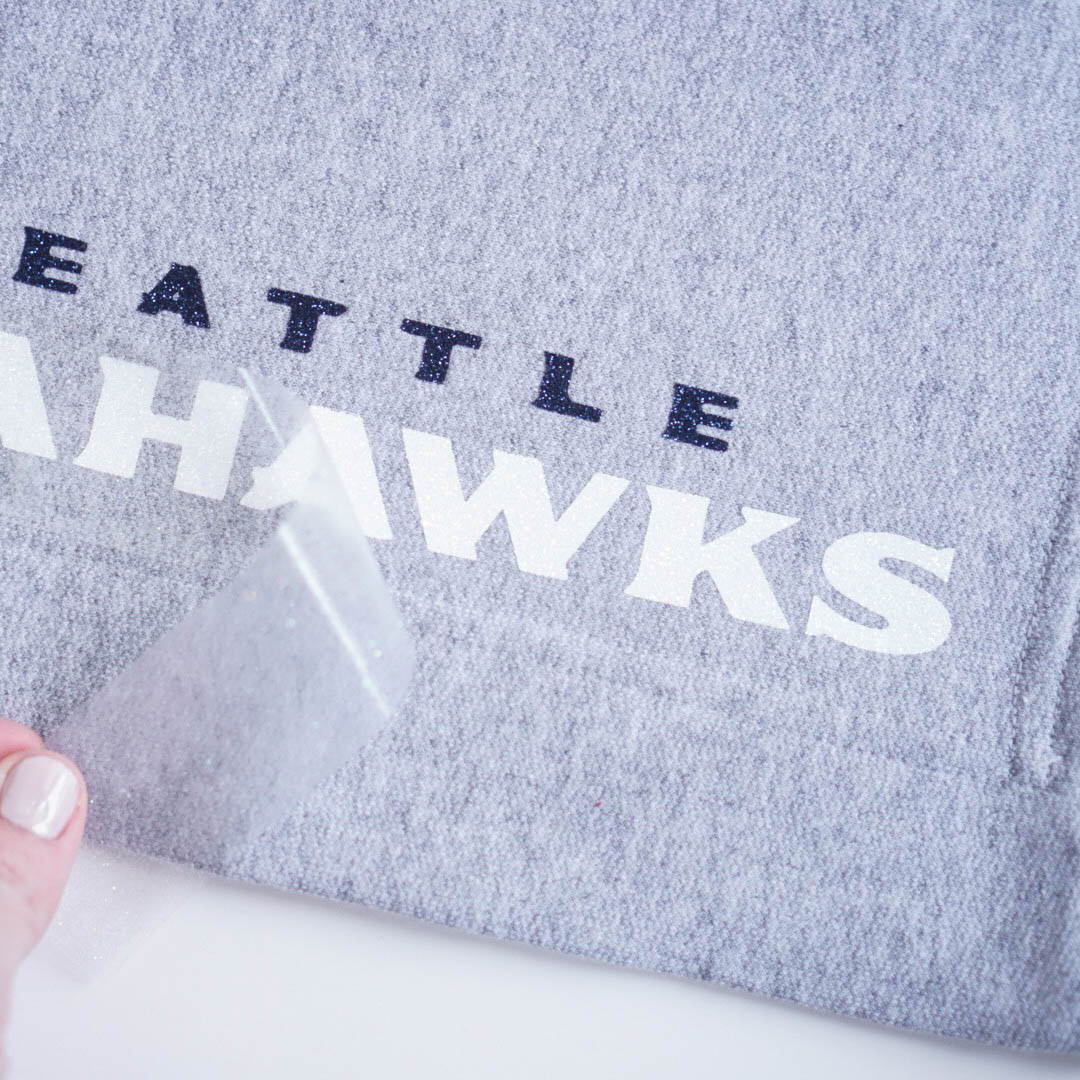 Follow the same steps as above to layer the rest of the logo. Everyone tends to layer a little differently, but I always start with the part of the design that will be the outermost layer. In this case, it's the outline of the Seahawks logo.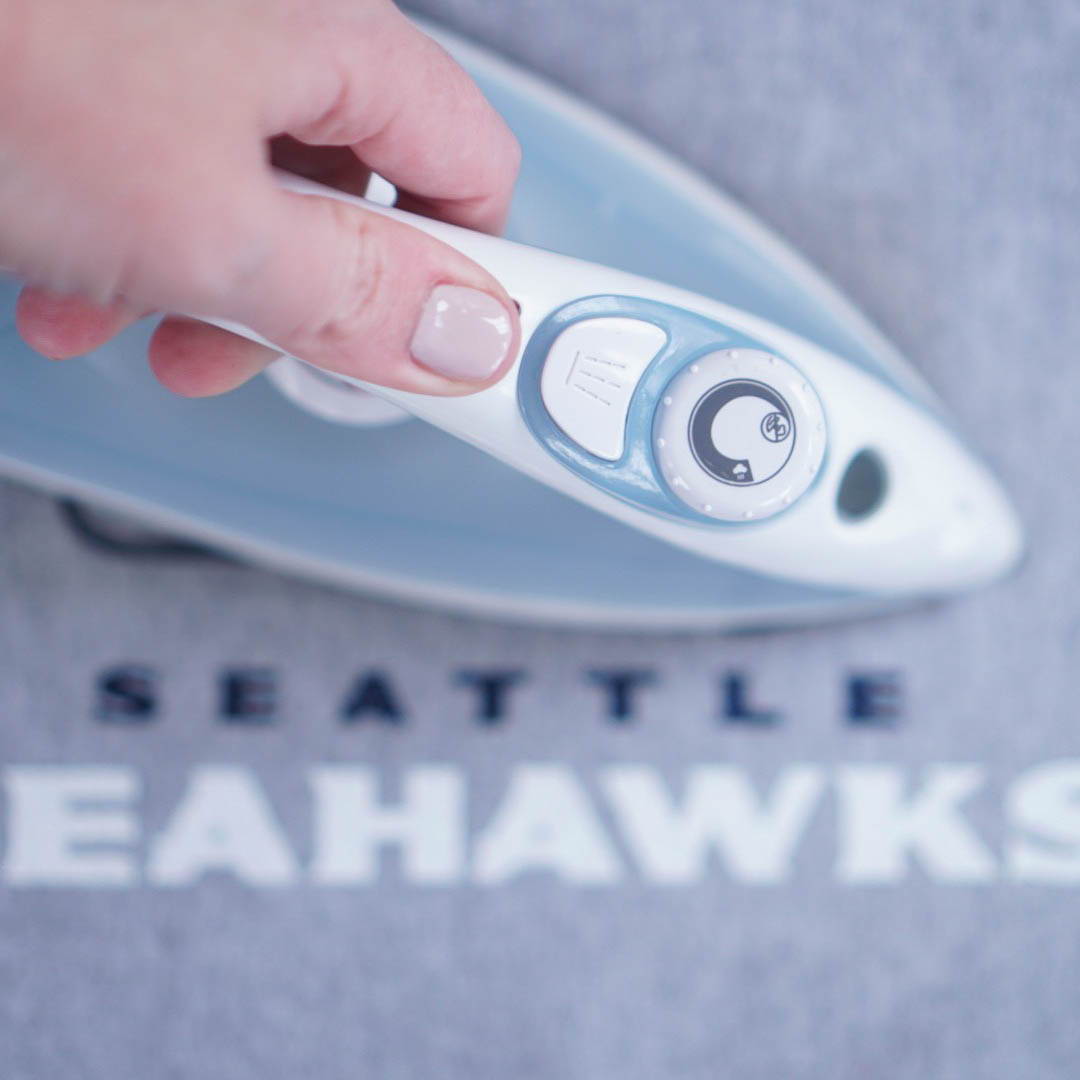 Then, it's time to add in the smaller details. Just be sure to protect the first layer of heat transfer vinyl with a carrier sheet or Teflon sheet before ironing on the next layer.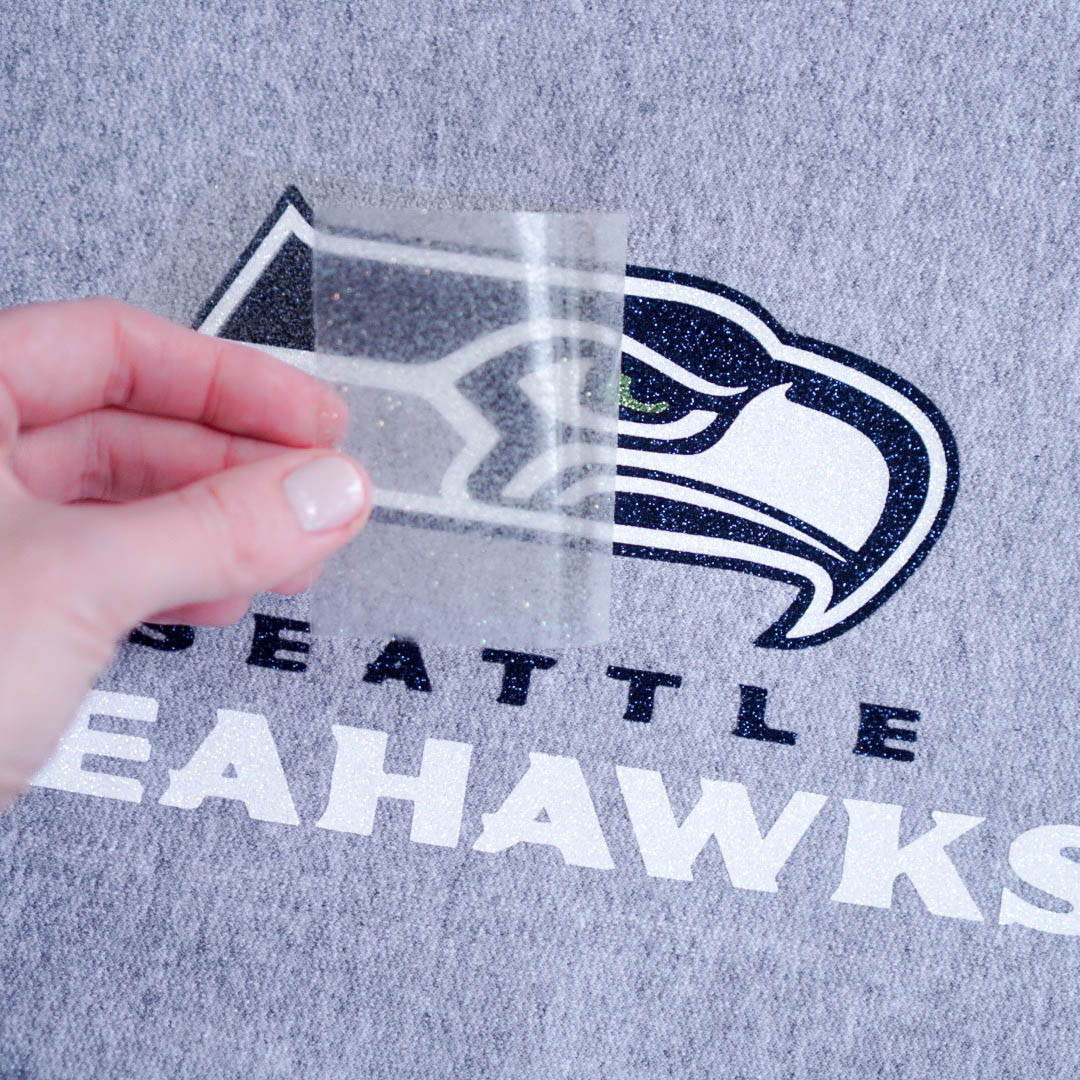 Remove the carrier sheet and voila! I love the way this blanket turned out and I think it would make a great gift for the sports fan in your life. The customization doesn't have to stop with the blanket. You can apply the same design to a t-shirt, hoodie, even a hat!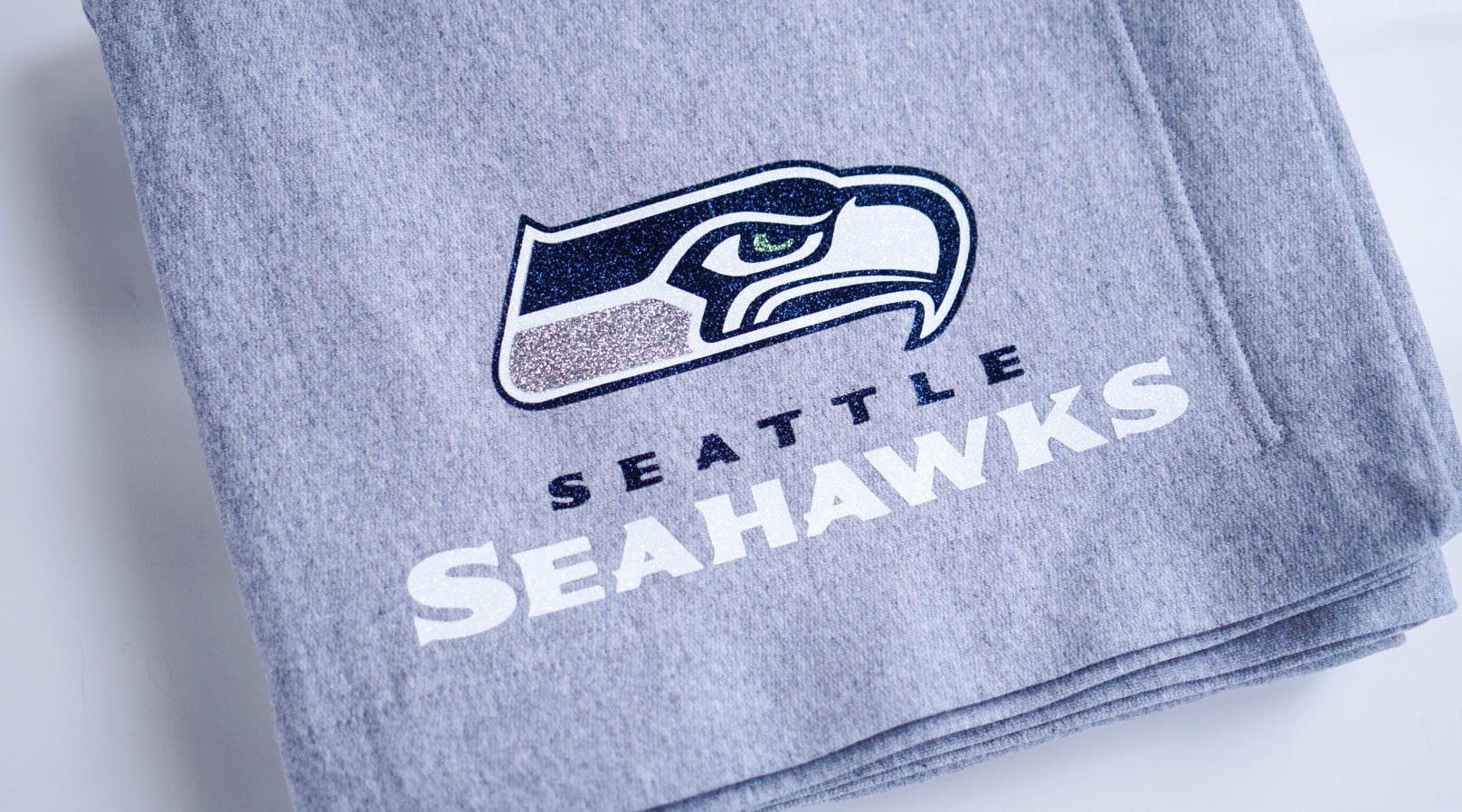 Glitter heat transfer vinyl is machine washable on the gentle cycle in cold water. It's best to let heat transfer vinyl items air dry but in a pinch, I have placed mine in the dryer on the cool setting. If you have any wrinkling or peeling after washing, just cover it with a Teflon sheet and use a hot iron to smooth it back down again.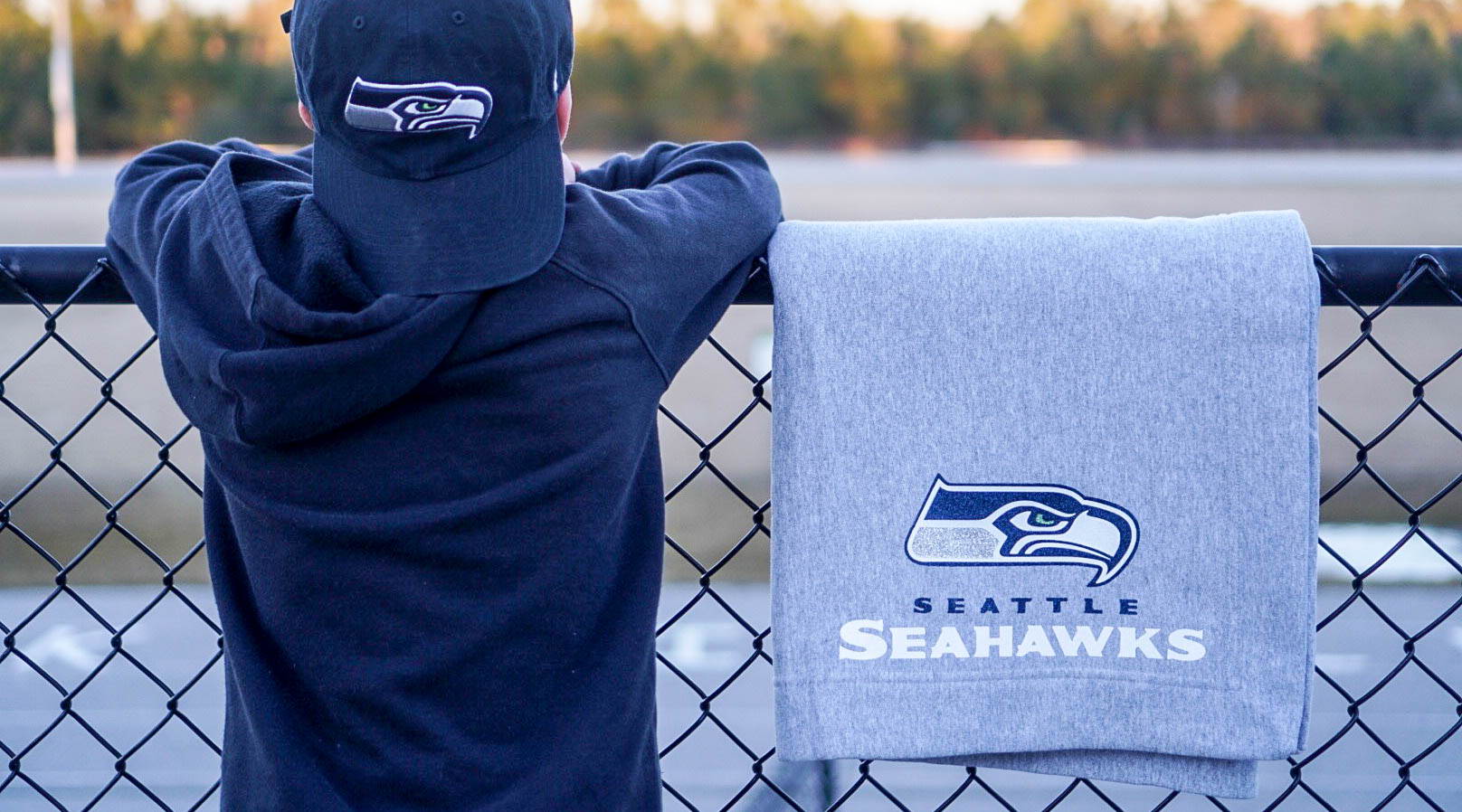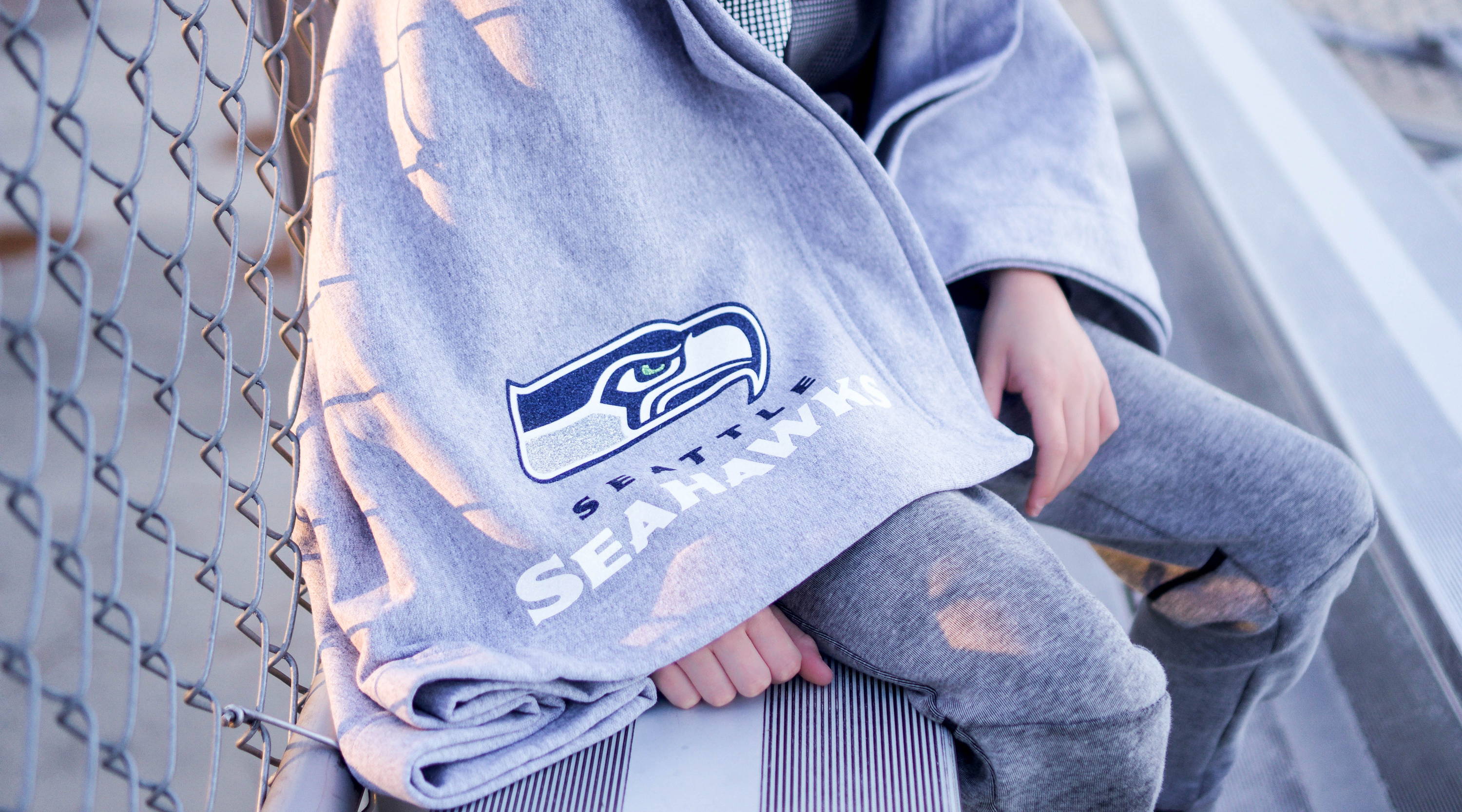 Craftables has the best selection of heat transfer vinyl, from smooth, to glitter, foil and flocked. It's high quality, affordable and so easy to work with. What are you going to be making with Craftables heat transfer vinyl this year?
About the Author
Kayla
My name is Kayla and I'm a DIY loving mom of 3, living in North Carolina. I absolutely love creating! It doesn't matter if it's refinishing furniture or paper crafting, I love it all. I'm a former blogger for Silhouette America and current blogger for Cricut so I know the ins and outs of both machines and love teaching beginners all of the handy tips and tricks. Come visit my blog at kaylamakes.com or follow me on Instagram @kayla_made.