DIY throw pillow with inkjet printable HTV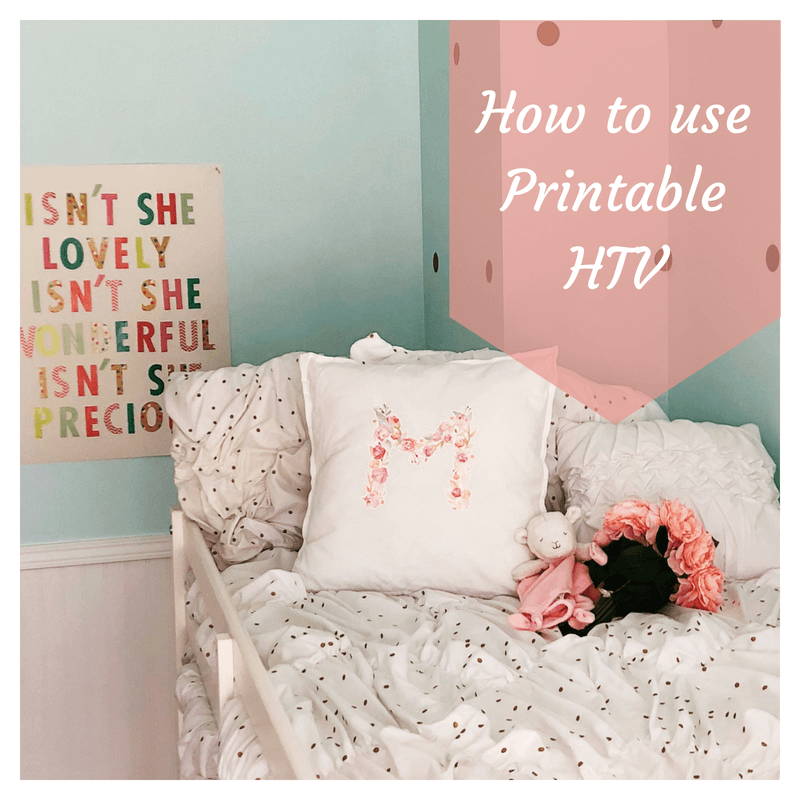 Hey friends! I want to show you a really fun technique of adding a colorful design to fabric using printable heat transfer vinyl. If your design has just one color, it's easier to use the normal heat transfer vinyl. But when you have an intricate, very colorful design, Printable HTV is the way to go. So here's how you use inkjet printable HTV!
Supplies:
home printer (ink jet)

cutting machine 

(I used a Silhouette CAMEO)

home iron or heat press

blank pillow cover
STEP ONE: Create your design
Open your software and import your design. One of my dear friends has the cutest little girl and I wanted to make a monogram pillow that matched her room decor. Lucky for me, I found a floral monogram in the Silhouette Design Store all ready to go! Grab the corner of the design and size it accordingly.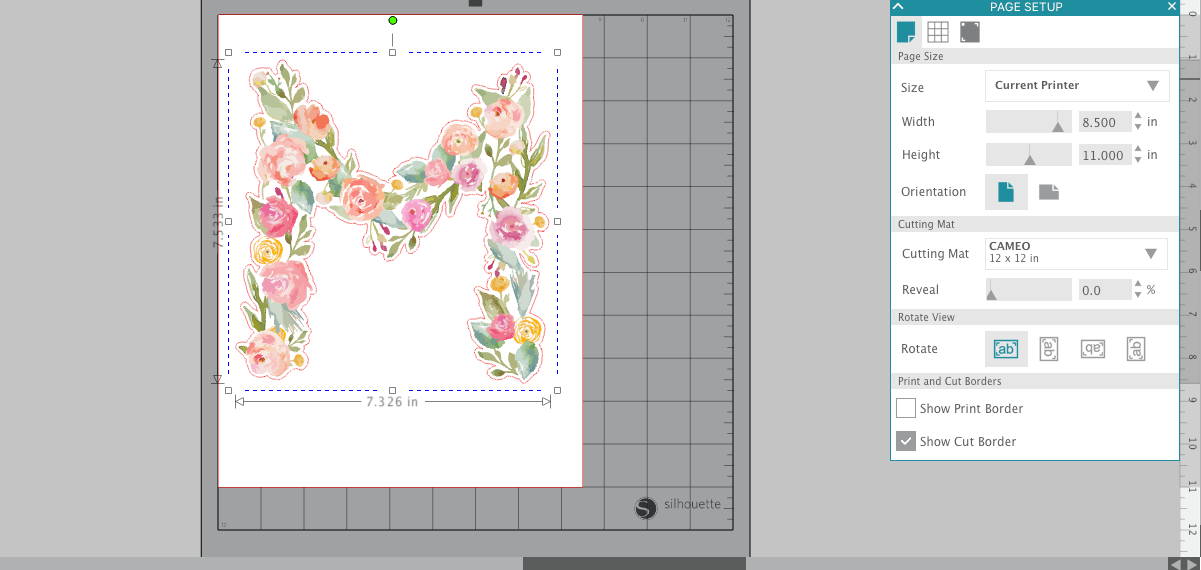 Add registration marks so that your cutting machine knows exactly where to cut out your design. In Silhouette Studio, this is found in the page setup window.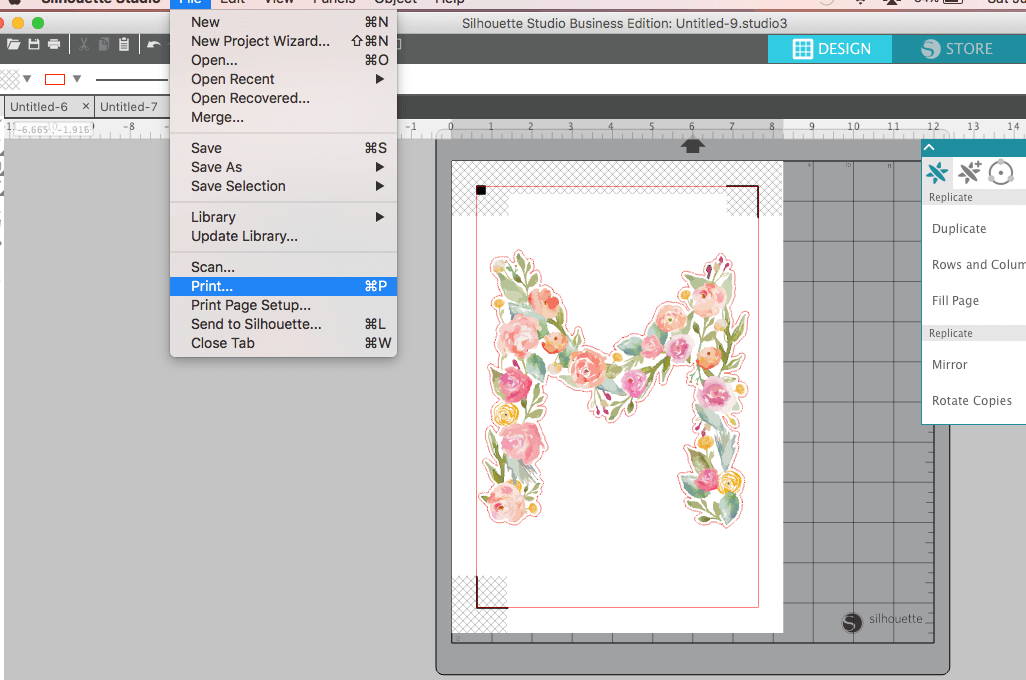 Load your paper into your inkjet printer so that it prints on the blank white side. Send to print! Do not mirror.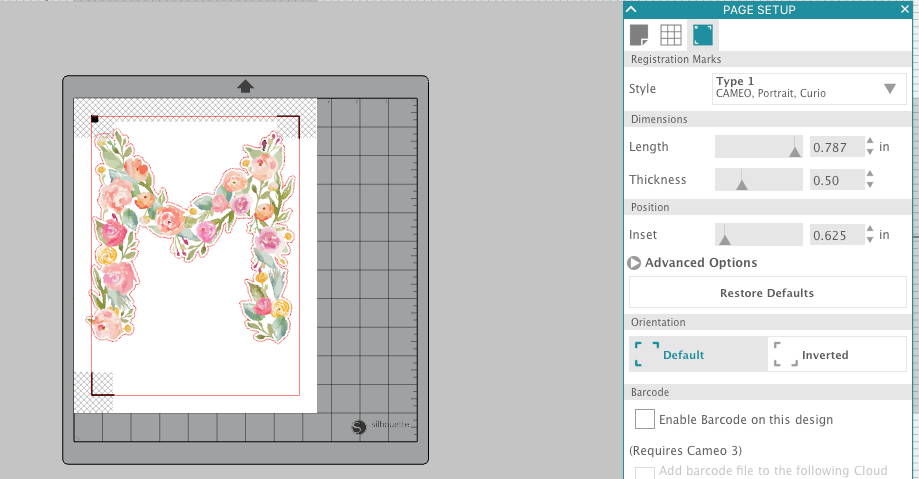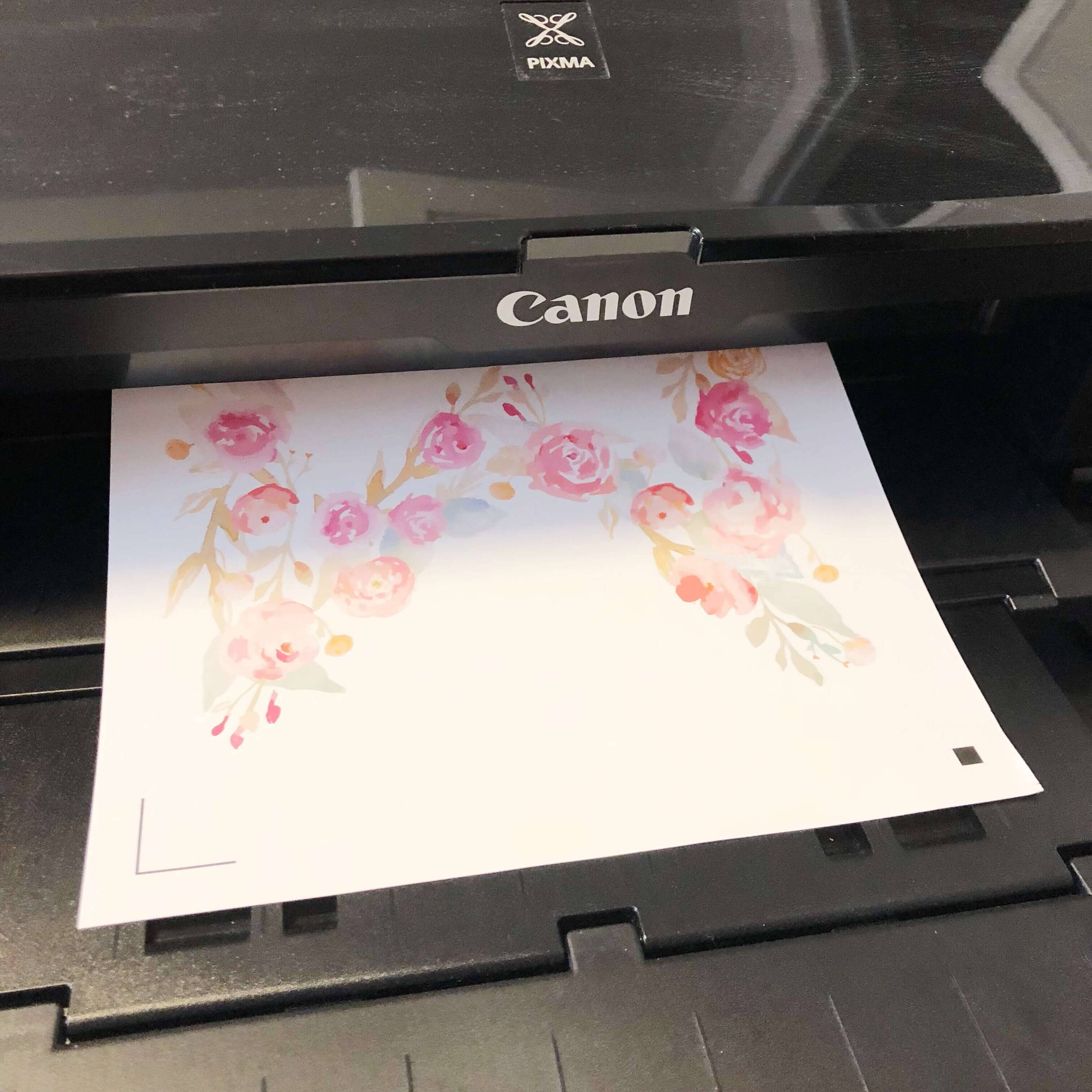 STEP TWO: Cut out design
Place your printed design onto your cutting mat and load into the machine. Your machine will read the registration marks so it knows where to cut.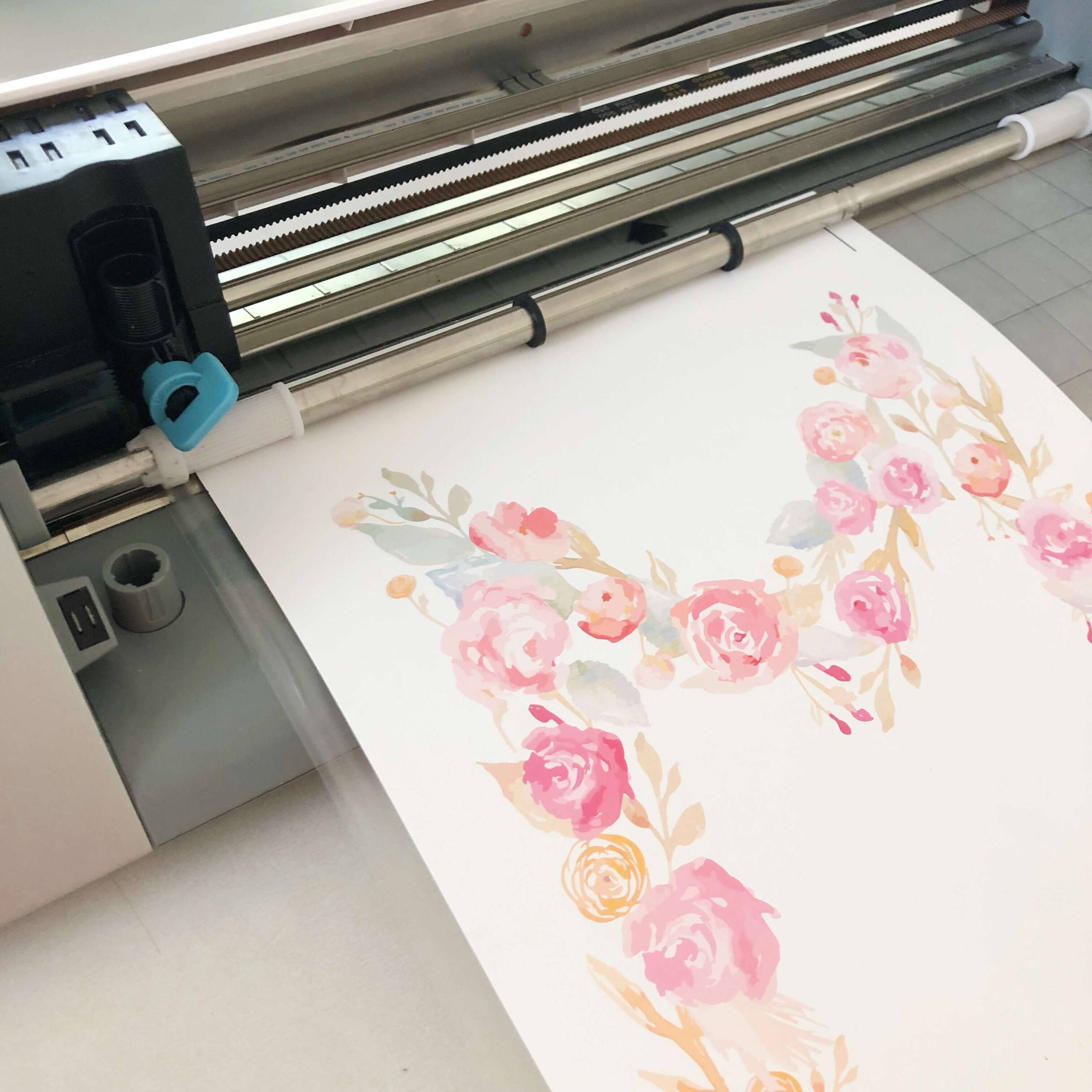 Once your machine is done, peel out your design and weed out any unwanted parts.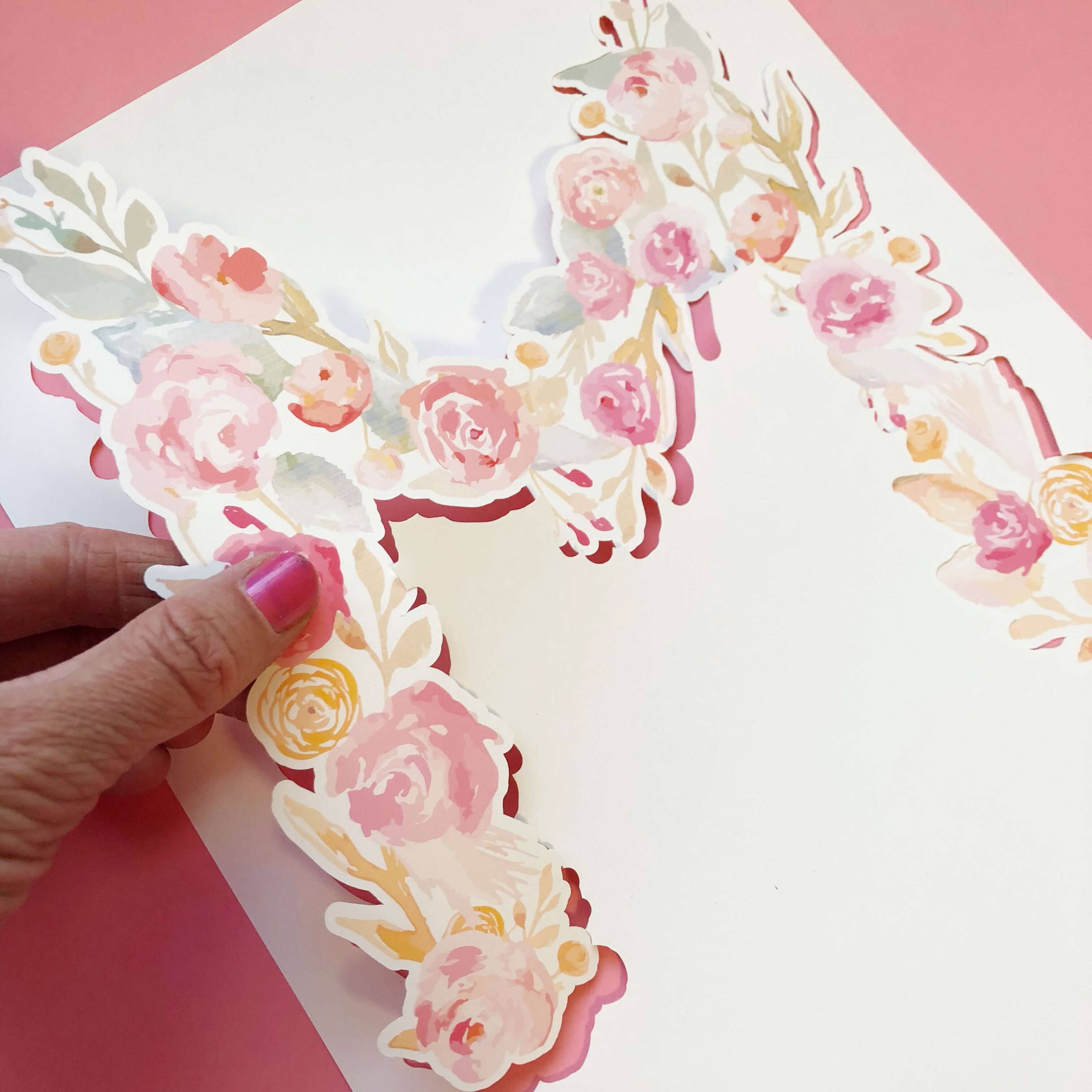 STEP THREE: Prepare design
Printable heat transfer vinyl comes with a paper backing that you peel off. The vinyl itself is soft and flexible, so just hold down one end while you gently peel off the backing.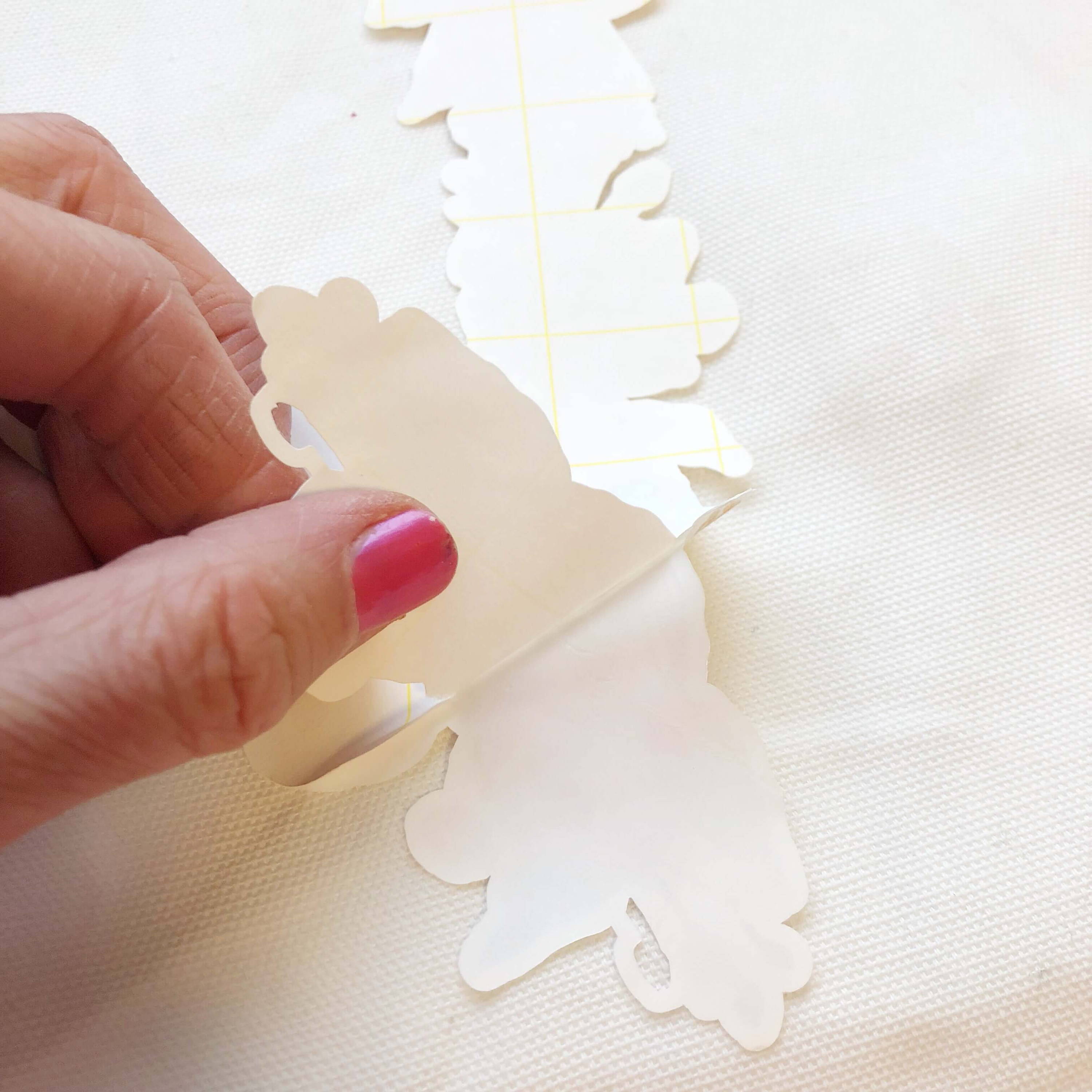 Next, heat up your iron to cotton settings or follow the instructions included in your Craftables material for a heat press. Iron out the wrinkles of the fabric so that you have a smooth surface to work with.
STEP FOUR: Iron design onto pillow cover
Now place your prepared design onto the fabric, right side up. The vinyl doesn't adhere until heat is applied, so you can move the design around until you're happy with the placement.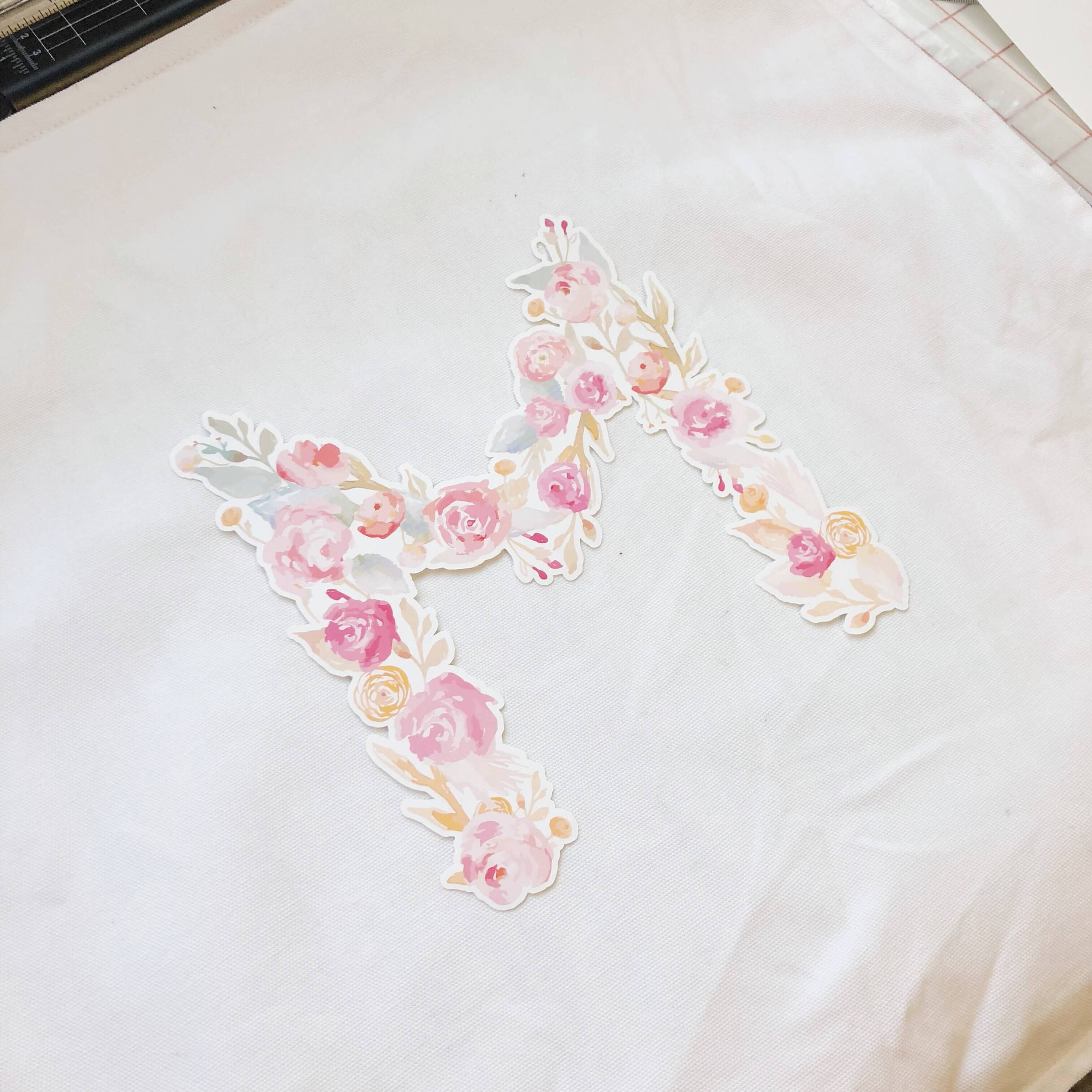 Once you have it placed exactly where you want it, put a teflon sheet over it and press your design for 25 seconds.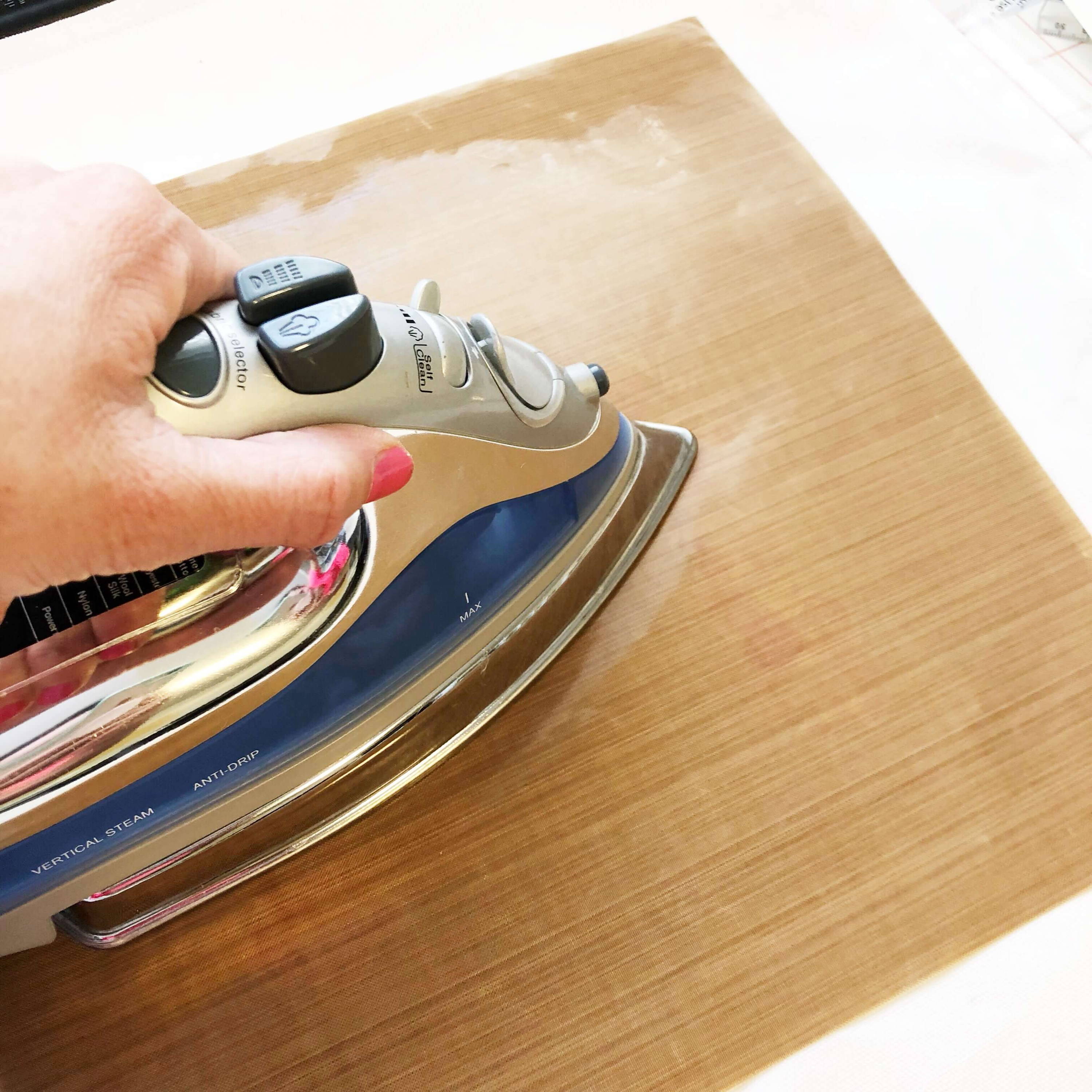 Now you wait! Printable HTV uses a warm to cool peel. Wait about 1 minute after pressing, then gently peel off the teflon sheet.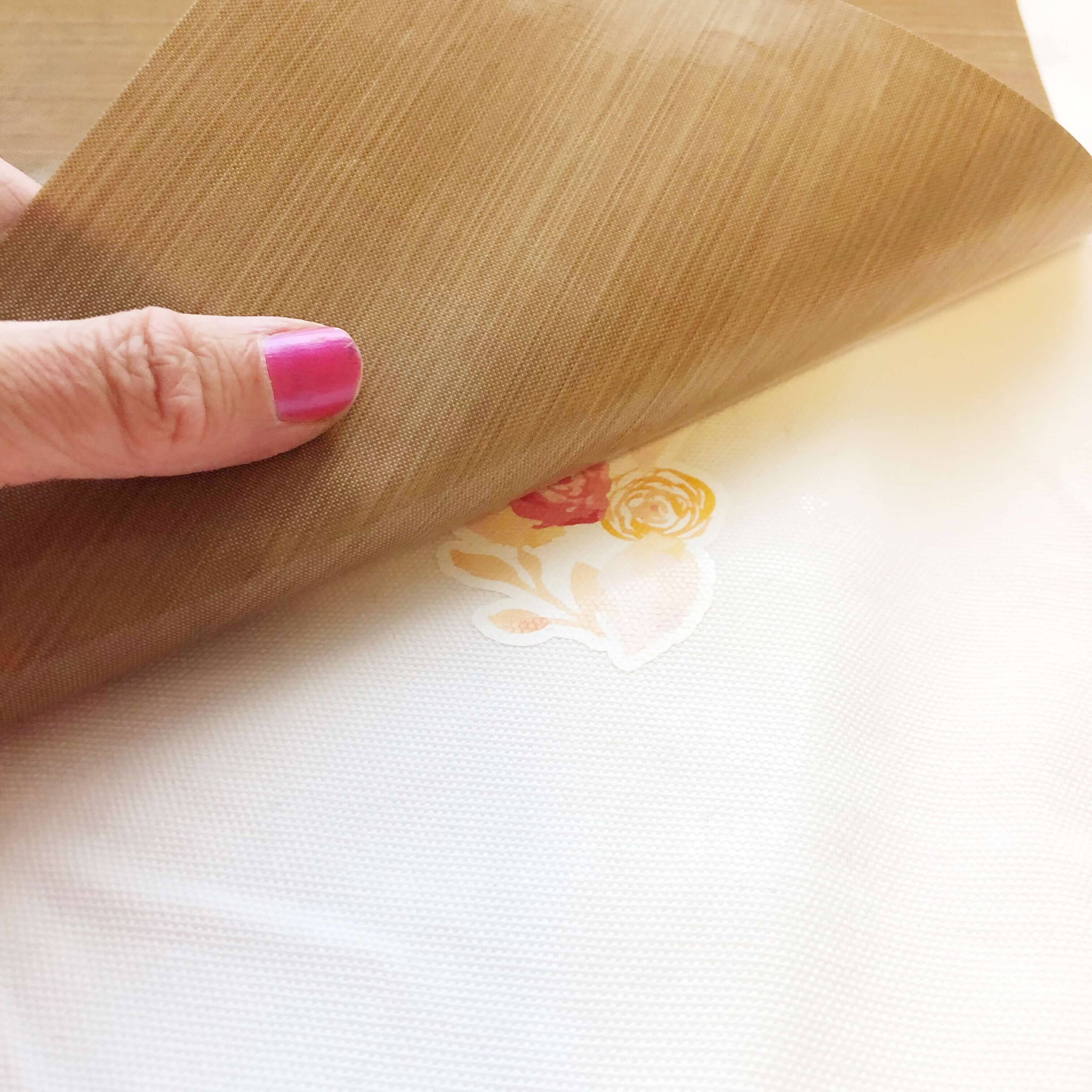 You can see the design adhered very well to the fabric! Success! Stuff the pillow cover with a pillow form and enjoy!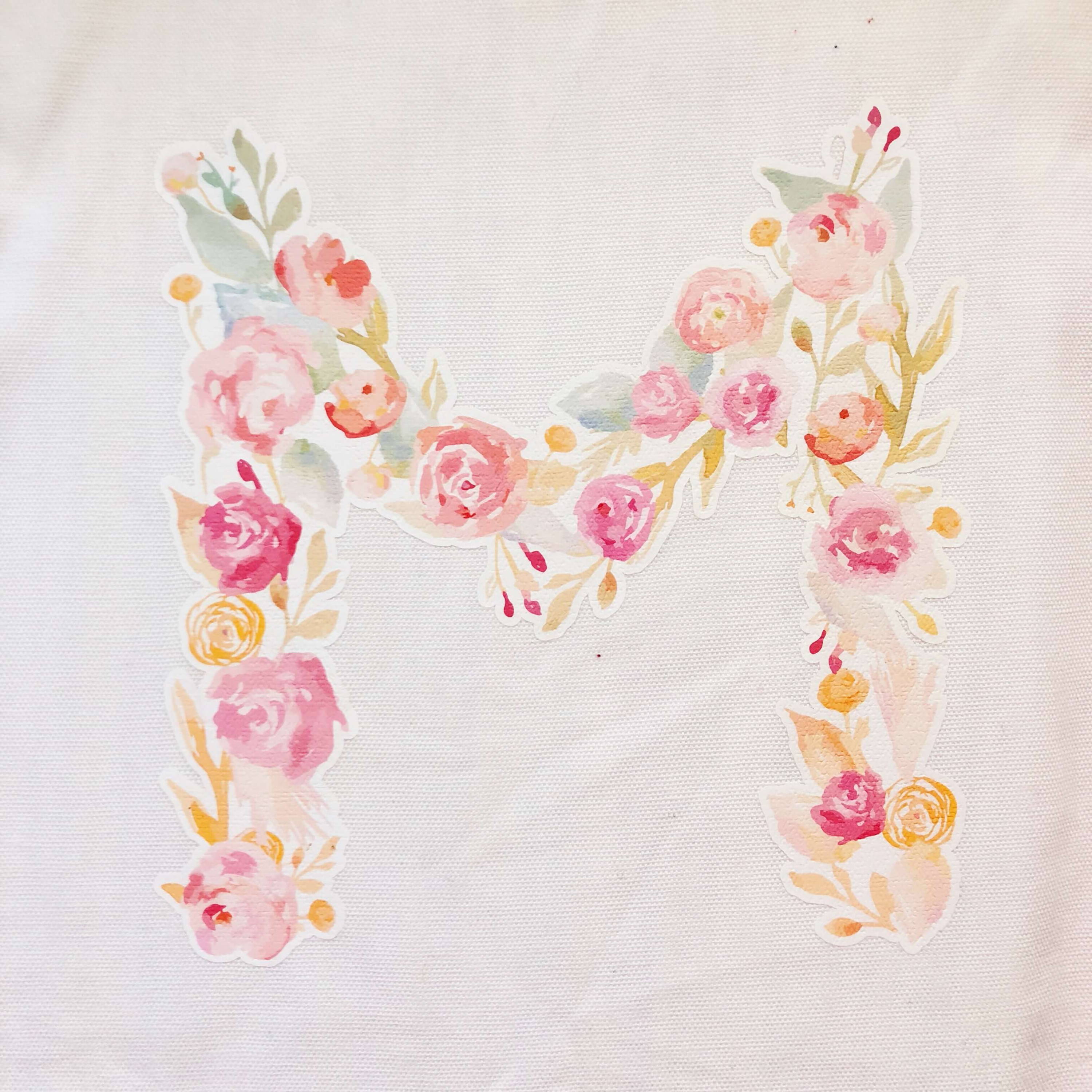 My friend's sweet girl sure enjoyed her customized pillow, and had me make a matching one for her sister! What are you going to make with Printable HTV? The possibilities are truly endless!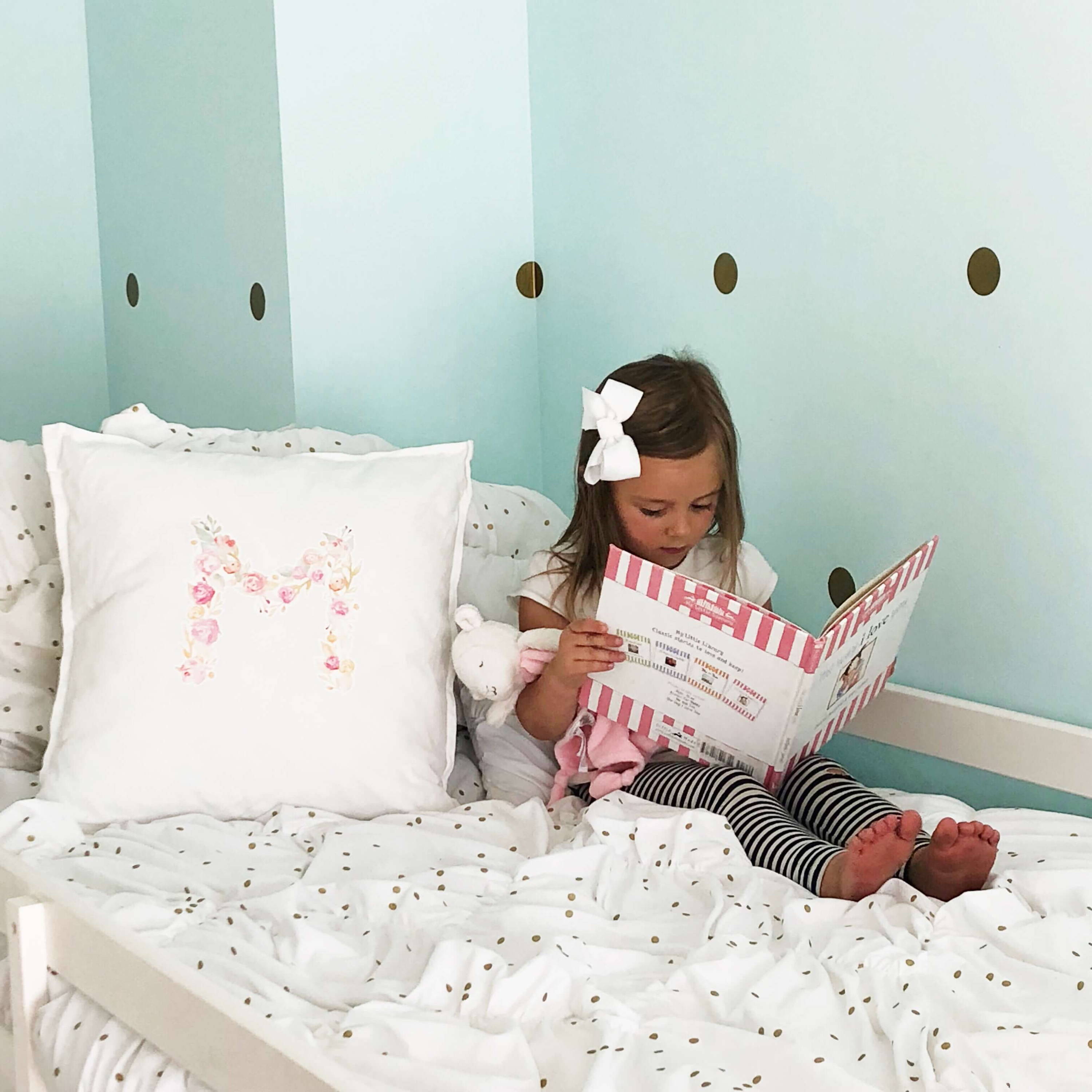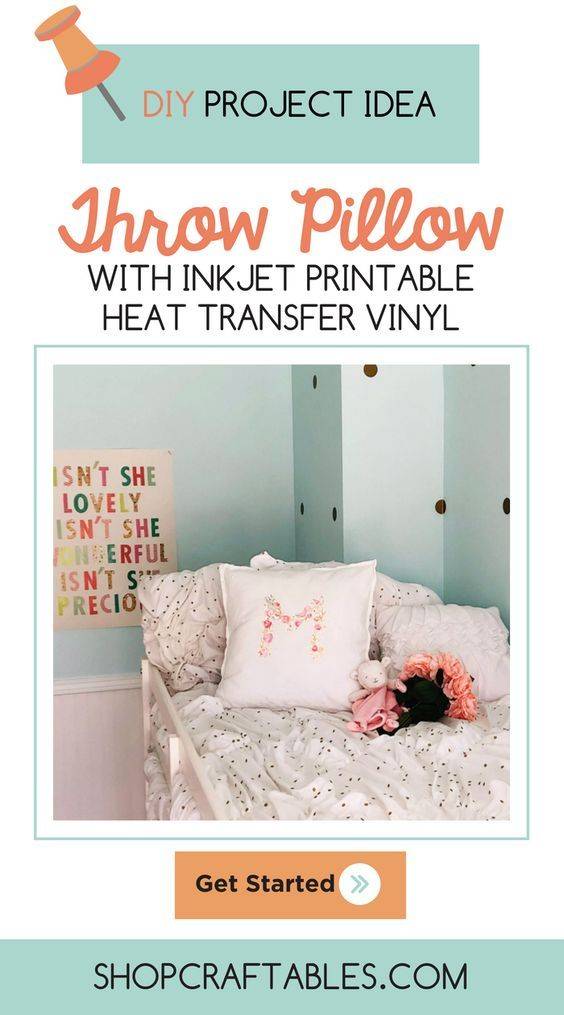 About the Author
Aubrey Claybrook
My name is Aubrey and I currently live in Kaysville, Utah. I'm married to a wonderful husband and we have three silly, energetic kids. I love anything creative, including refinishing furniture, interior design, making fun party favors, holiday decor, and of course all things made with my Silhouette machine. I enjoy using my creativity as part of my every-day life, and I love inspiring others to do the same! Follow me on Instagram: @projectsilhouette