DIY Valentine's Day Project: How Apply Foil Heat Transfer Vinyl on a Patent Leather Clutch
Foil Heat Transfer Vinyl is so much fun to work with because it has a distinct, shiny, foil finish. The extra shimmer from this vinyl is perfect for making a sassy DIY Patent Leather Clutch for a night out with your Valentine, however, there are some tricks to applying it just right. We'll give you all the tips in this step by step tutorial on how to apply foil Heat Transfer Vinyl on a patent leather clutch. Grab your Silhouette Cameo and follow along!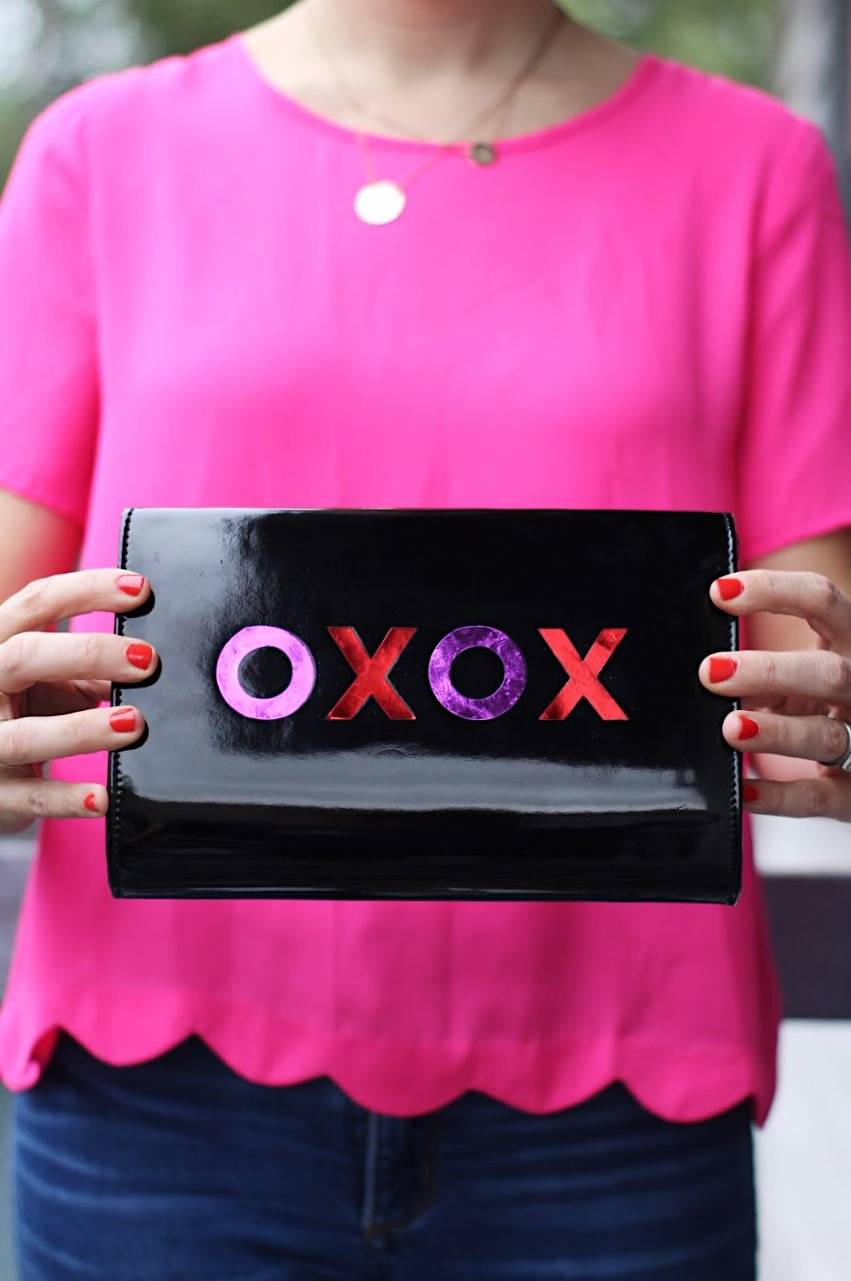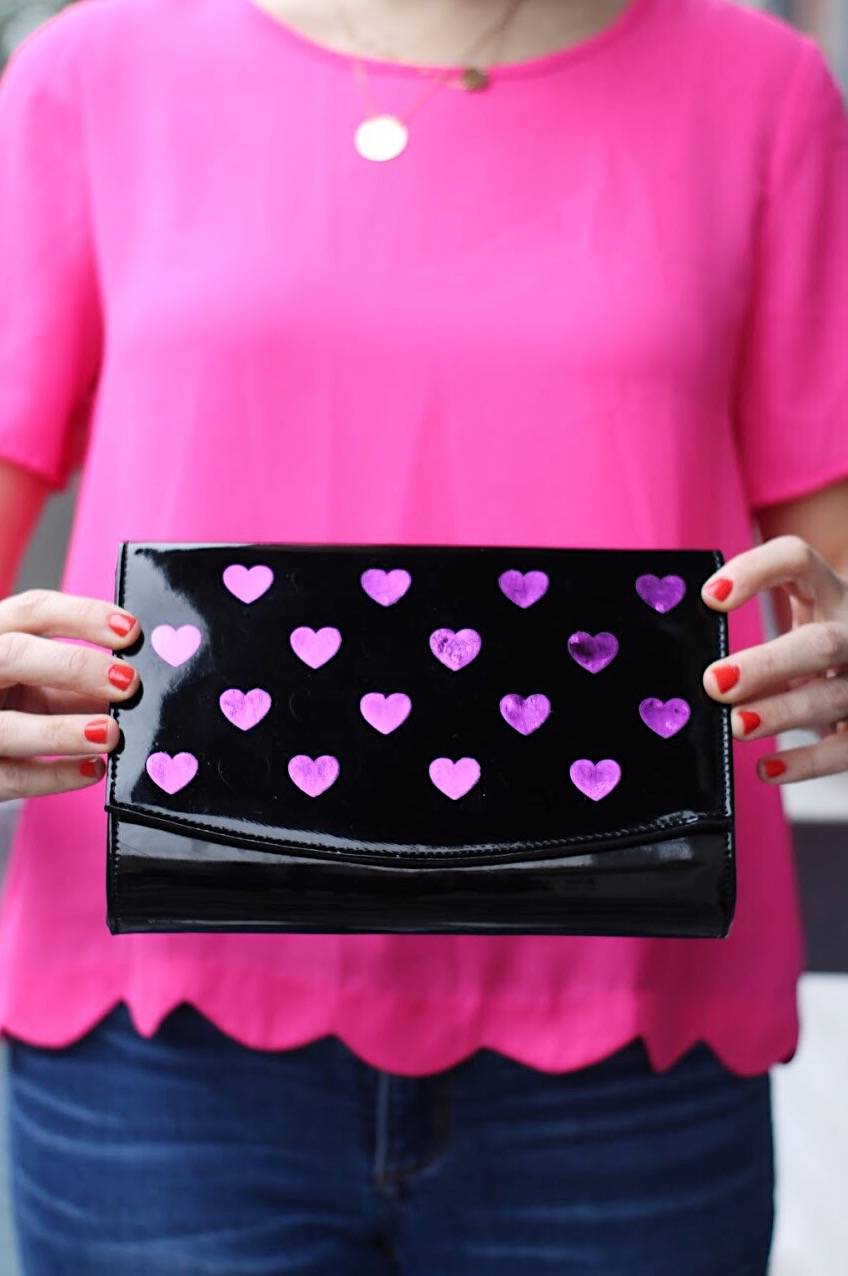 Estimated Time: 1 hour (Project is best for intermediate HTV users)
Supplies You'll Need:
STEP ONE: Create design
Open your software and bring in your design. I found this cute scroll kitchen tool design from the Silhouette Design Store and wanted to add text to it. Size it accordingly.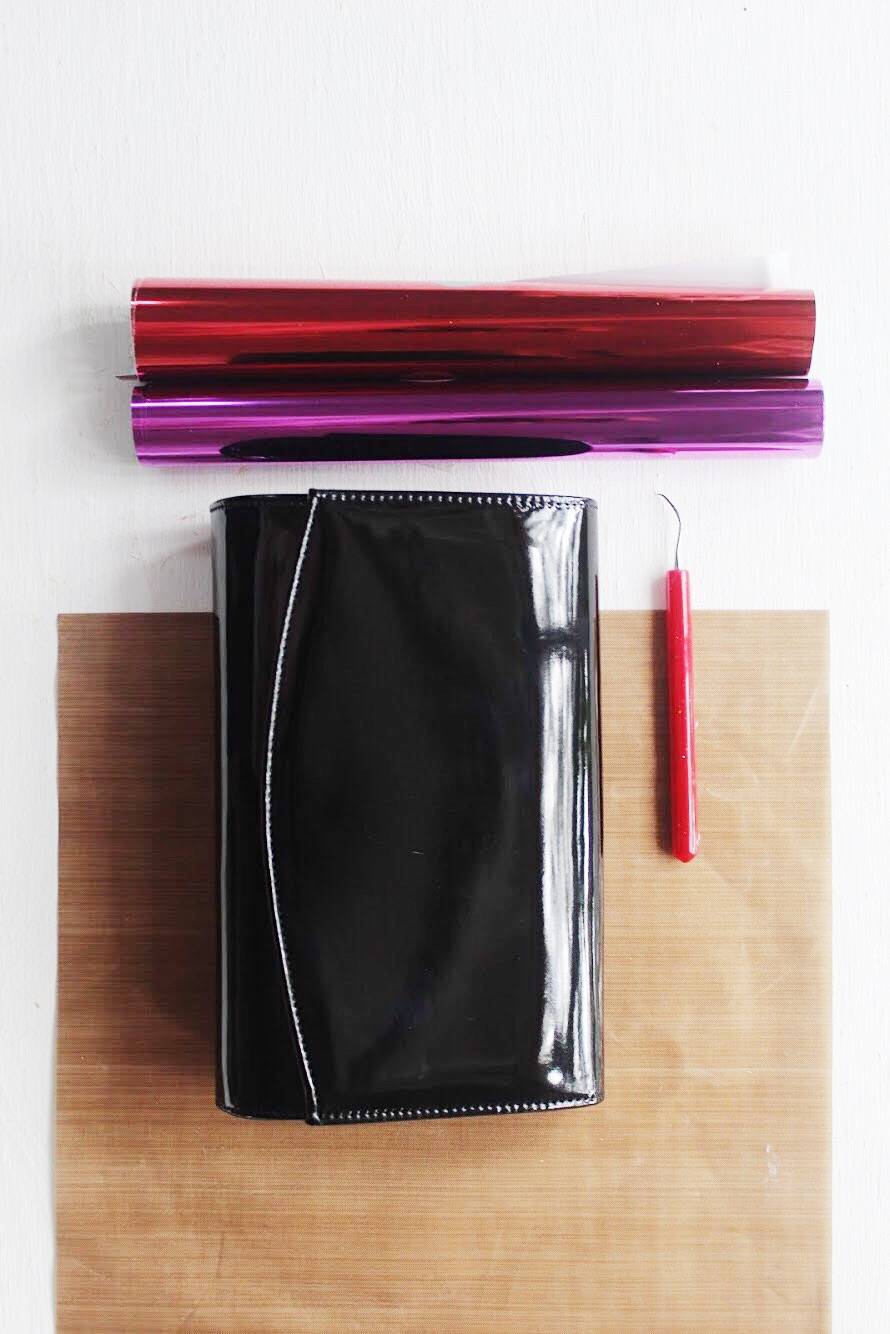 Step One: Arrange your design in Silhouette Studio. (If you are looking for some fun design inspiration, be sure to check out Craftables free SVG library!) I used a basic heart design, scaling it down to just under an inch high and repeating it. I also typed the OXOX design using the standard fonts in Silhouette Studio. Depending on the size of your clutch, you will want to measure first to determine your desired design size before cutting. Once your design is arranged, be sure to mirror your image by clicking "Object", then "Mirror", then "Flip Horizontally".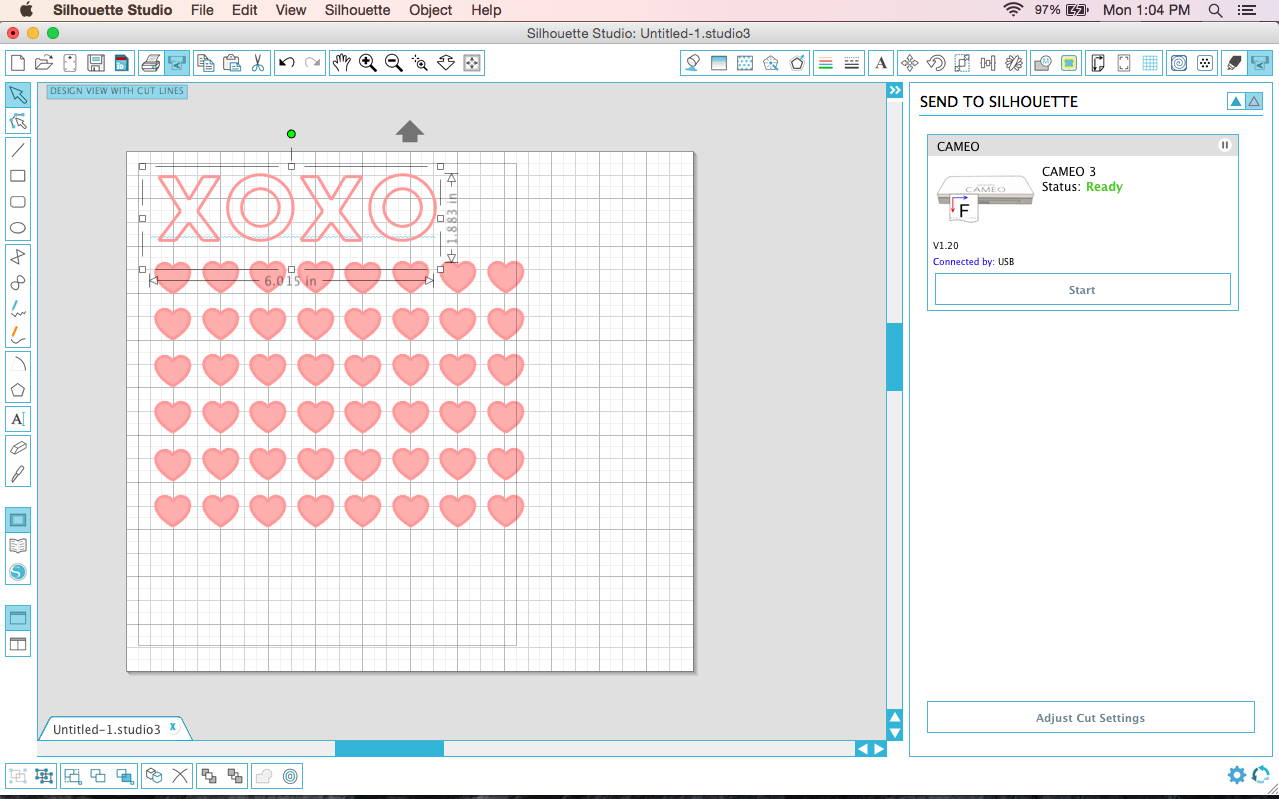 Step Two: Load your foil heat transfer vinyl in your Silhouette Cameo, backing side up. Set your cut settings to "Heat Transfer Vinyl, Smooth", then click "Send to Silhouette" to cut. Repeat steps one and two on a second color if you would like more than one color of vinyl on your clutch.
Step Three: Remove excess foil heat transfer vinyl from your design, using a weeding tool on smaller areas. Use scissors to cut the backing between the OXOX and heart designs and separate them. After cutting I decided I wanted a few less hearts on my clutch, so I used my weeding tool to remove those as well. I also removed the red O's and the cherry X's so that I could have a repeating pattern on the OXOX design.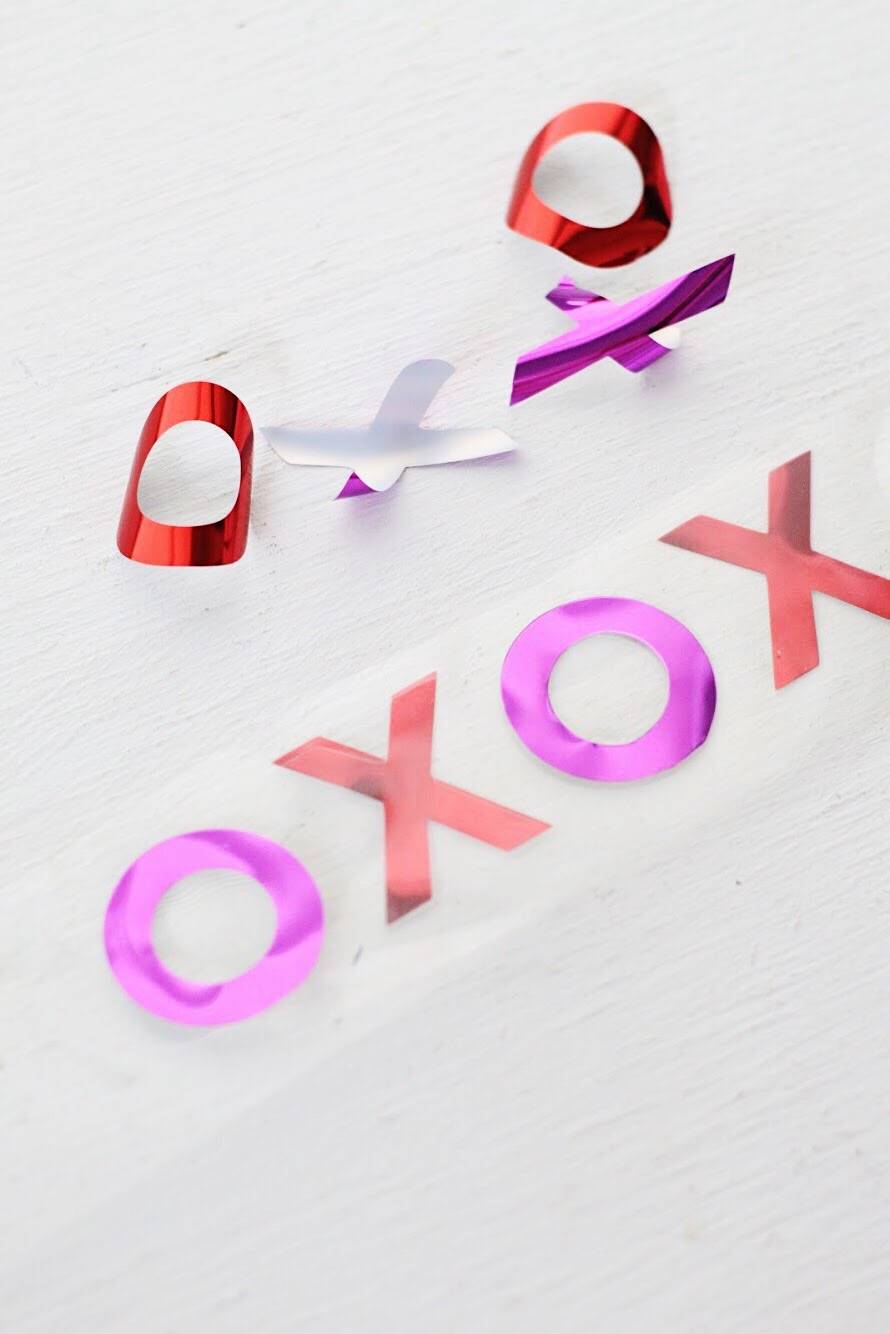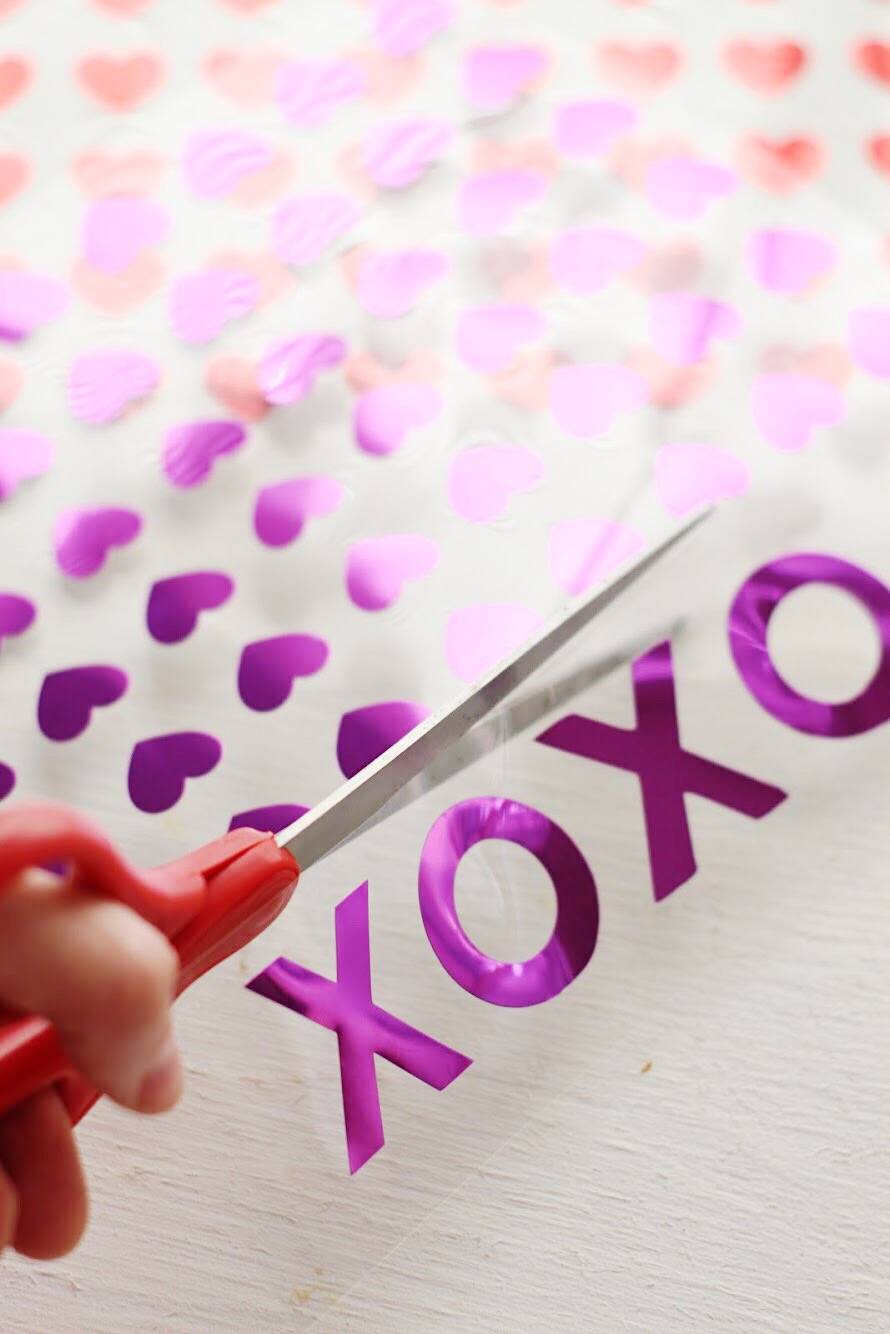 Step Four: Lay your hearts on the lip of the clutch, sticky side down. Cover with teflon sheet and press hearts one at a time with a mini iron. (If you do not have a mini iron, a regular iron will also work for this project, but it may be a little awkward to work with depending on the size of the clutch.) My mini iron has three heat settings: High, Medium, and Low. Because foil heat transfer vinyl is a little more fragile than normal heat transfer vinyl, and because patent leather can melt, I started by using the iron set to low heat to test out the materials and worked my way up to medium once I knew the materials could withstand the heat. I also started by ironing the foil heat transfer vinyl in 5-10 second increments to ensure that nothing was melting, repeating until each heart was fully adhered.
Note: I found that on some of the design, going over a second too long might result in a little added texture on the foil. I like the look of a little texture since I think it adds some extra interest, but if you'd like yours perfectly smooth, you may want to do some test ironing on another surface to get your settings how you like them before applying your design to the clutch. Another alternative is to use smooth heat transfer vinyl or flocked heat transfer vinyl.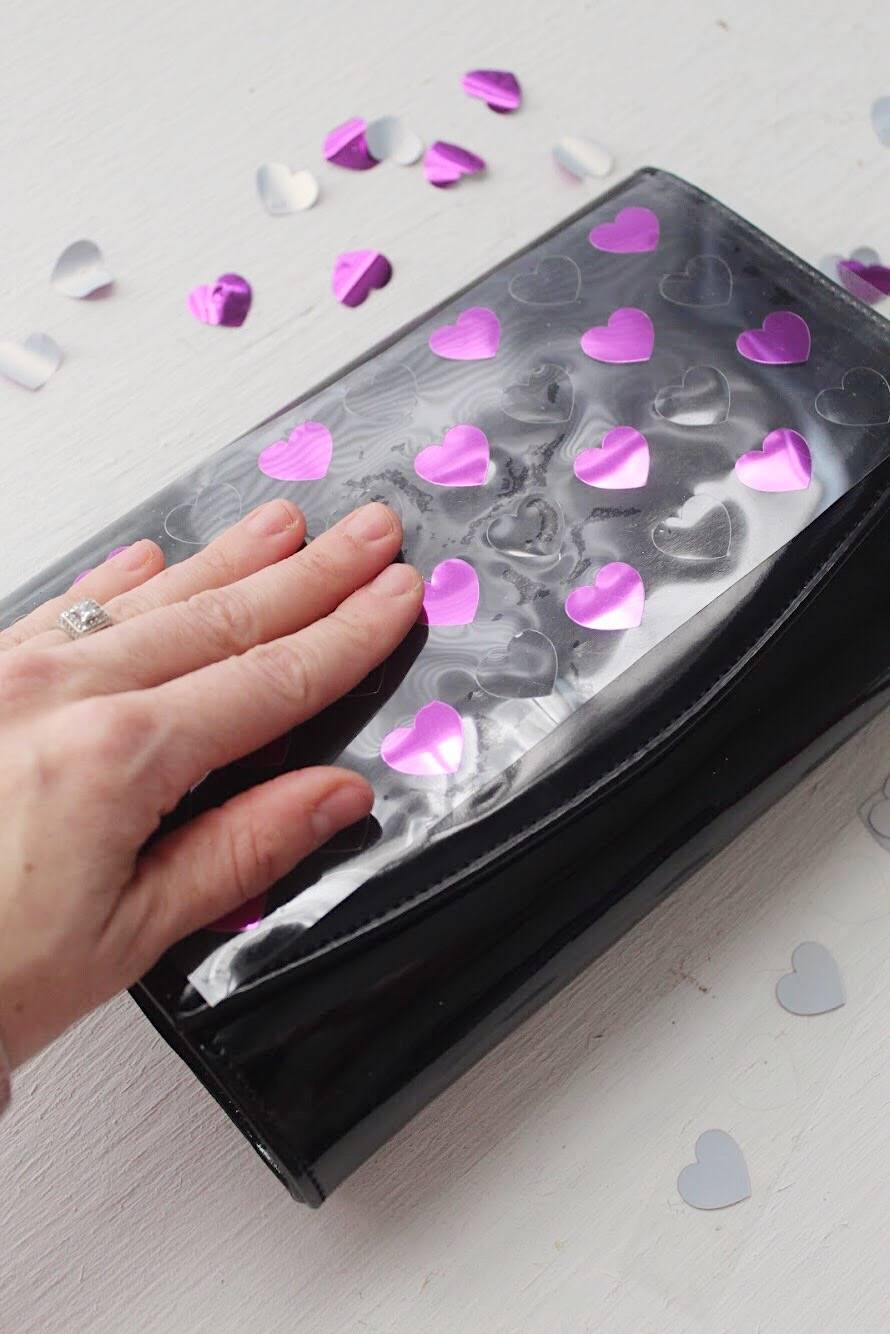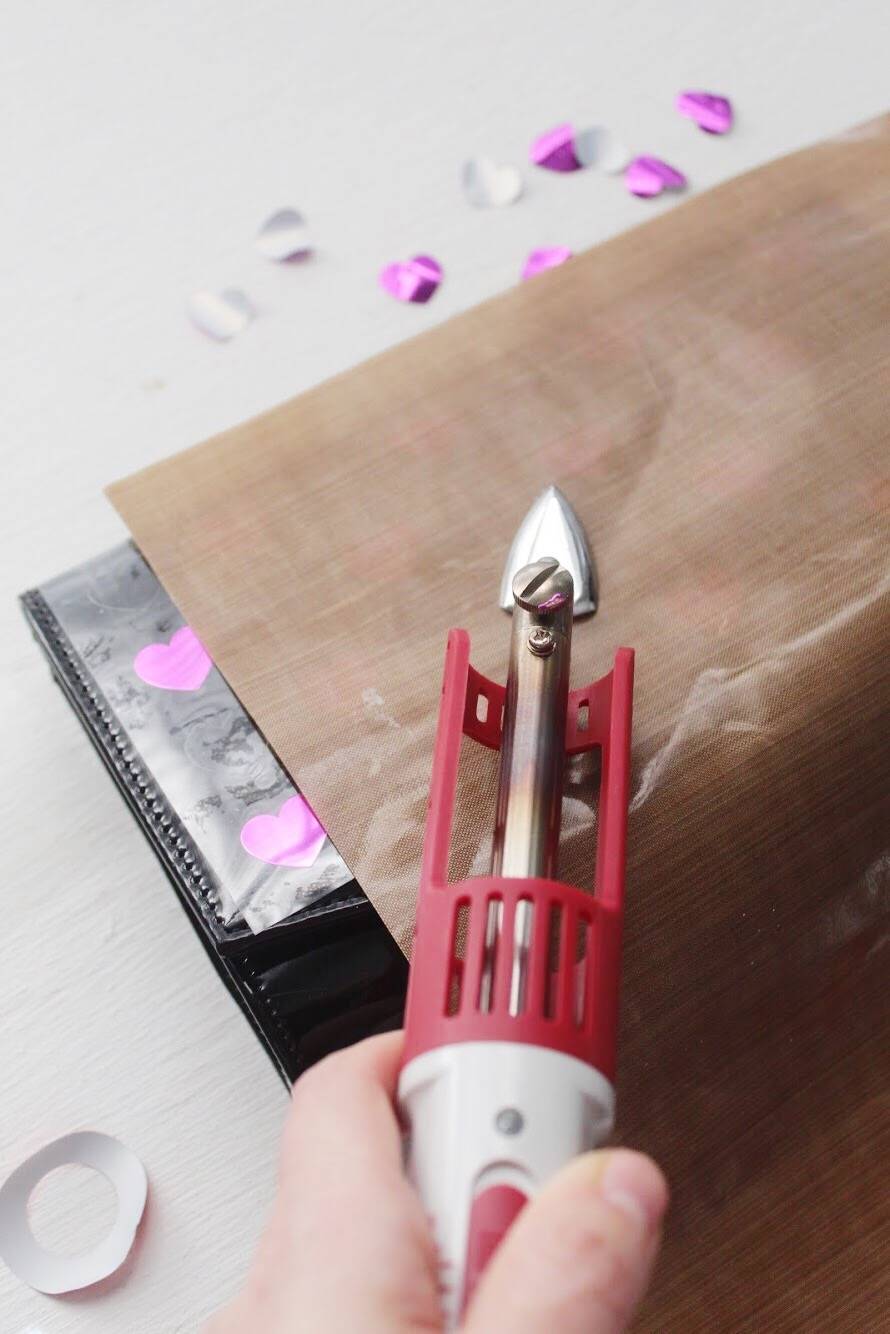 Step Five: Wait at least 20 seconds for vinyl to cool, then carefully peel off the backing.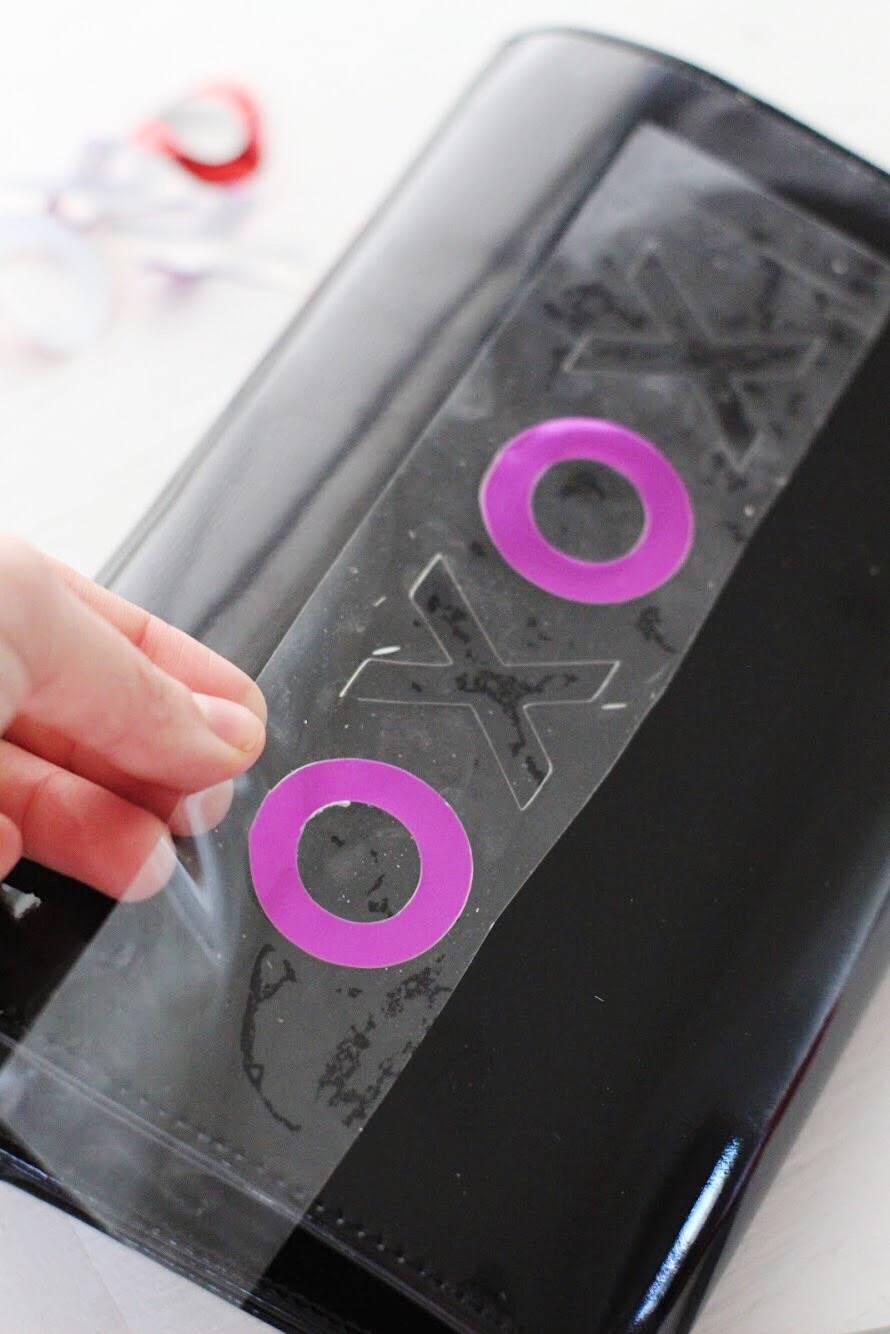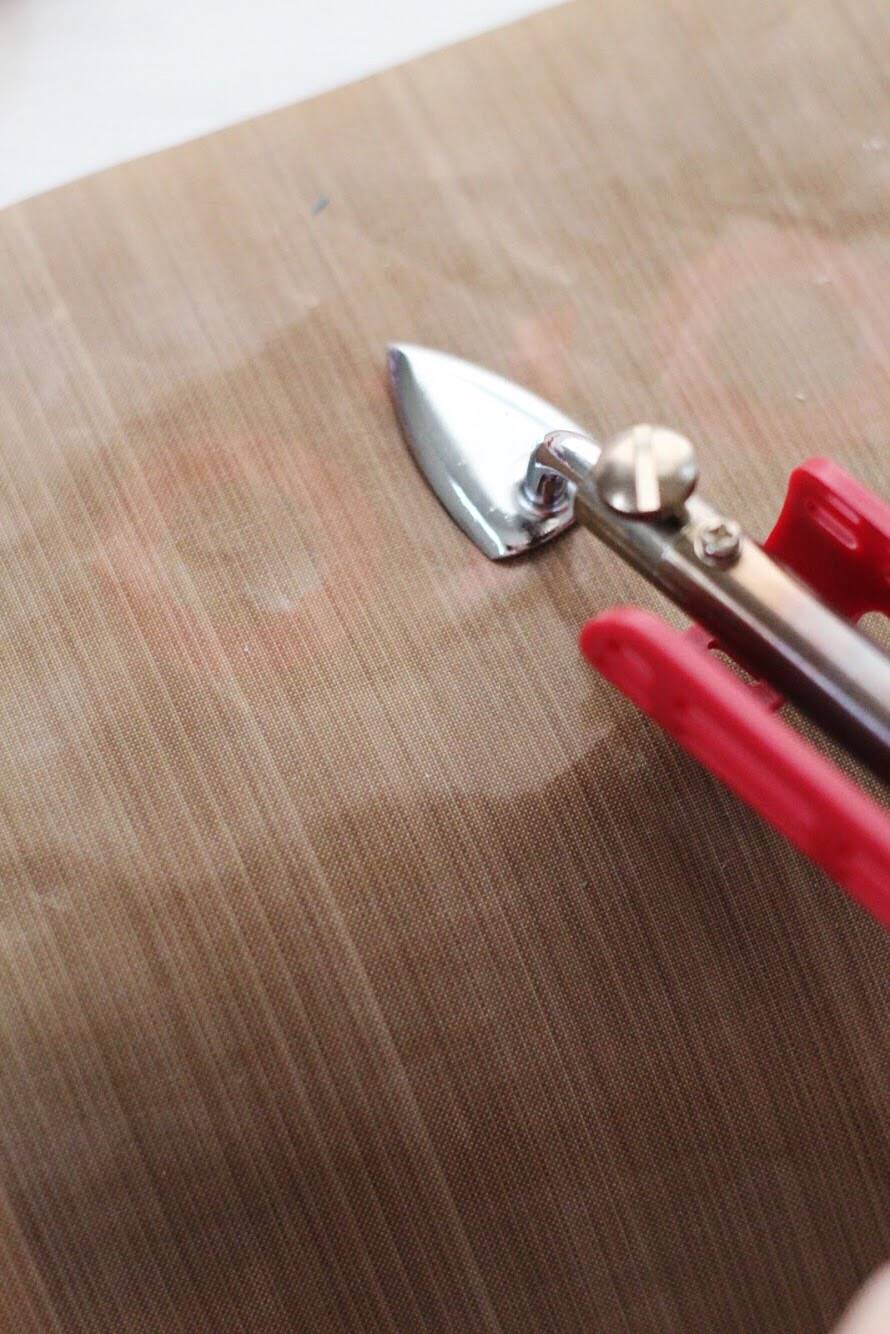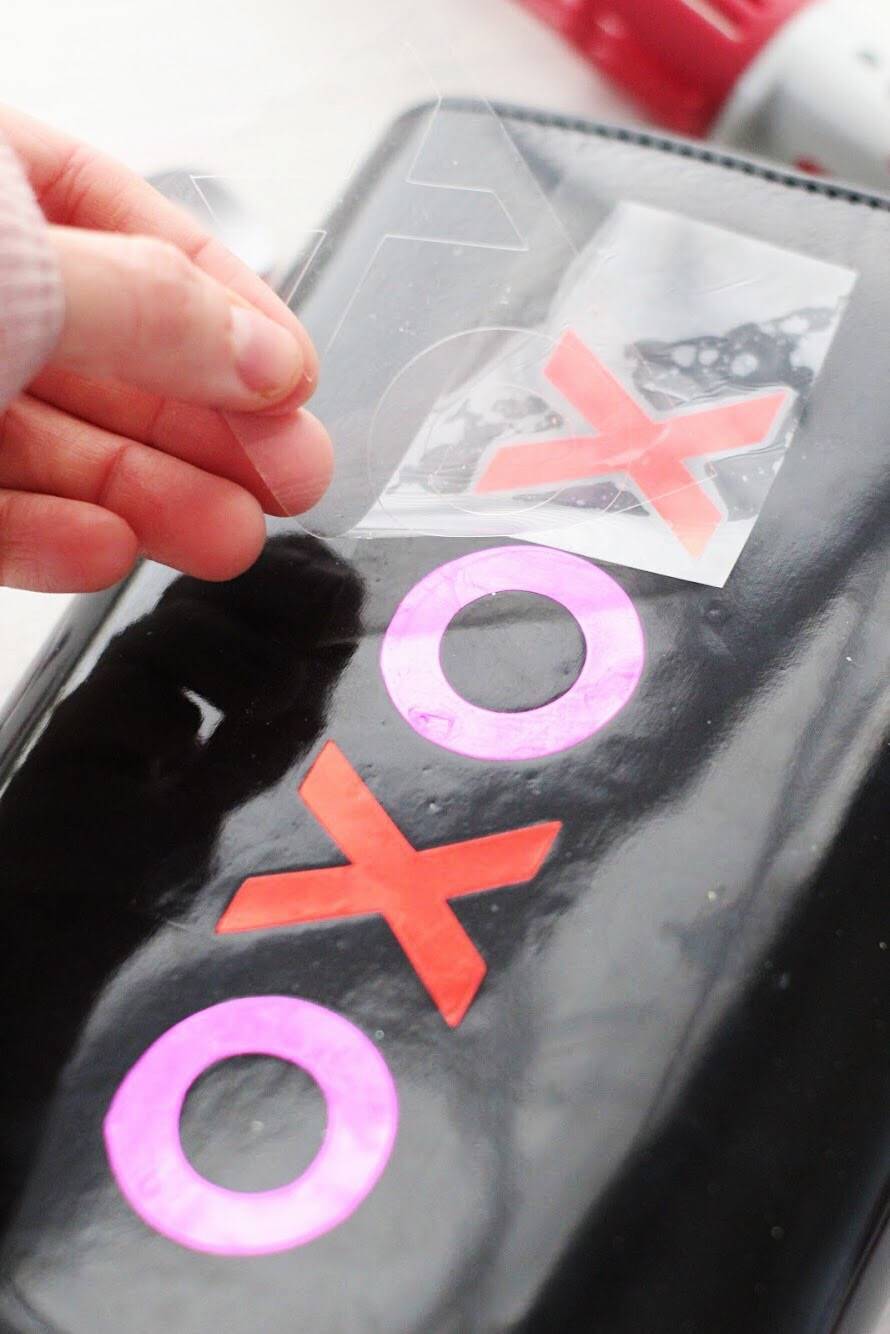 Step Seven: Arrange the X's in between the O's on the back of the clutch. Follow the directions on step 4 to iron the vinyl. Then, let the vinyl cool at least 20 seconds and remove the backing.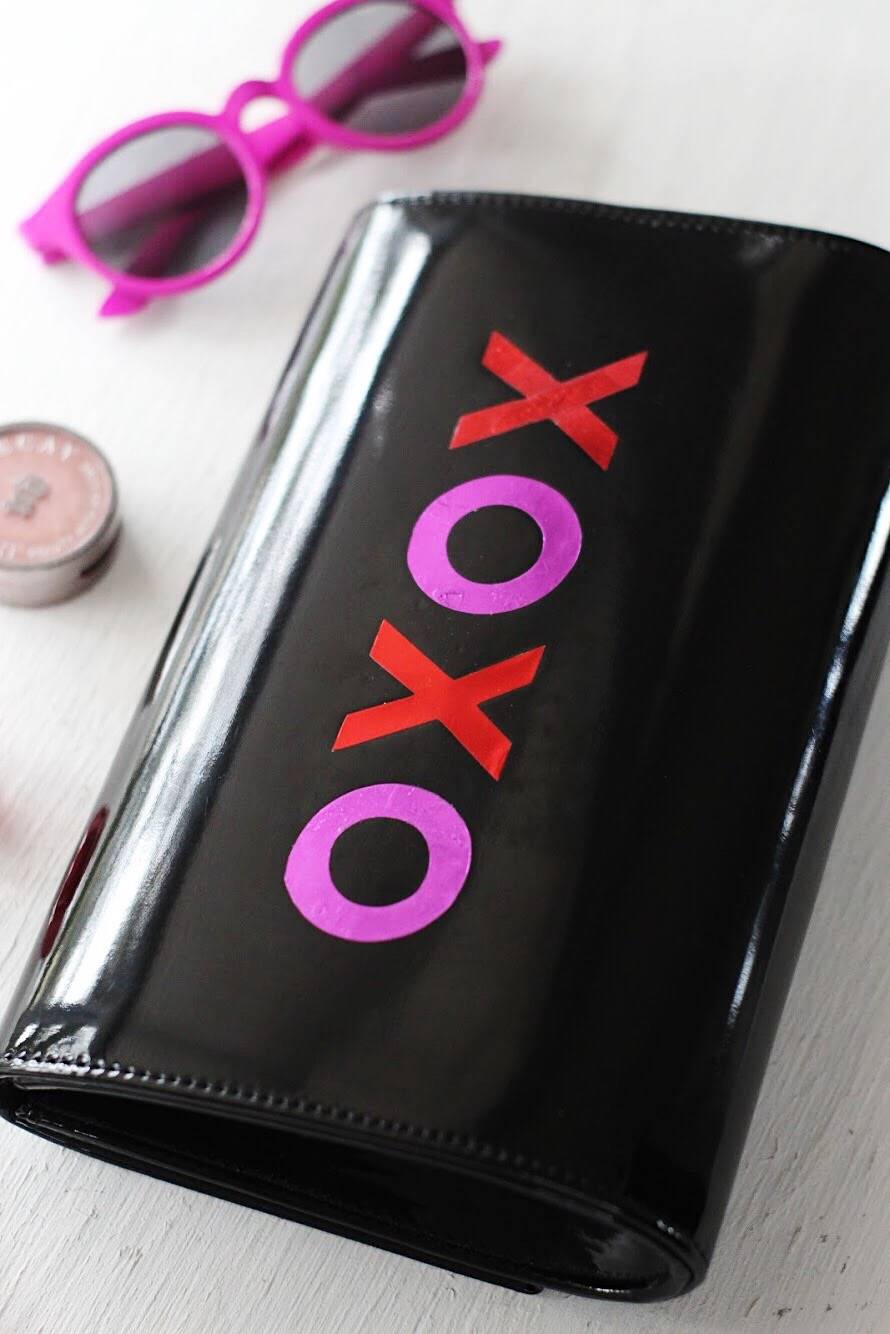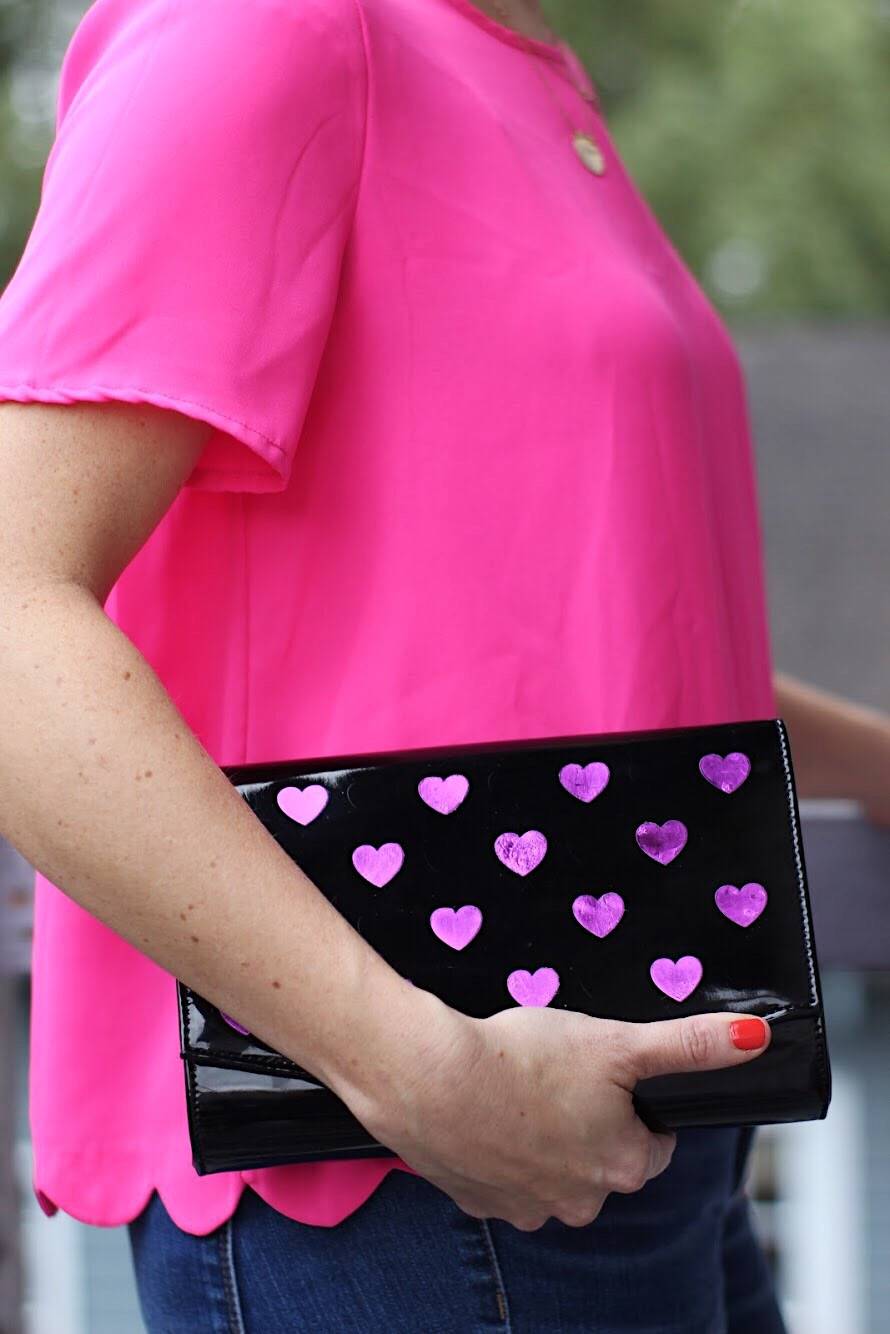 We hope this post inspired you to try something new! You're going to love the way Craftables Foil Heat Transfer Vinyl catches the light and makes the clutch stand out. We "heart" it!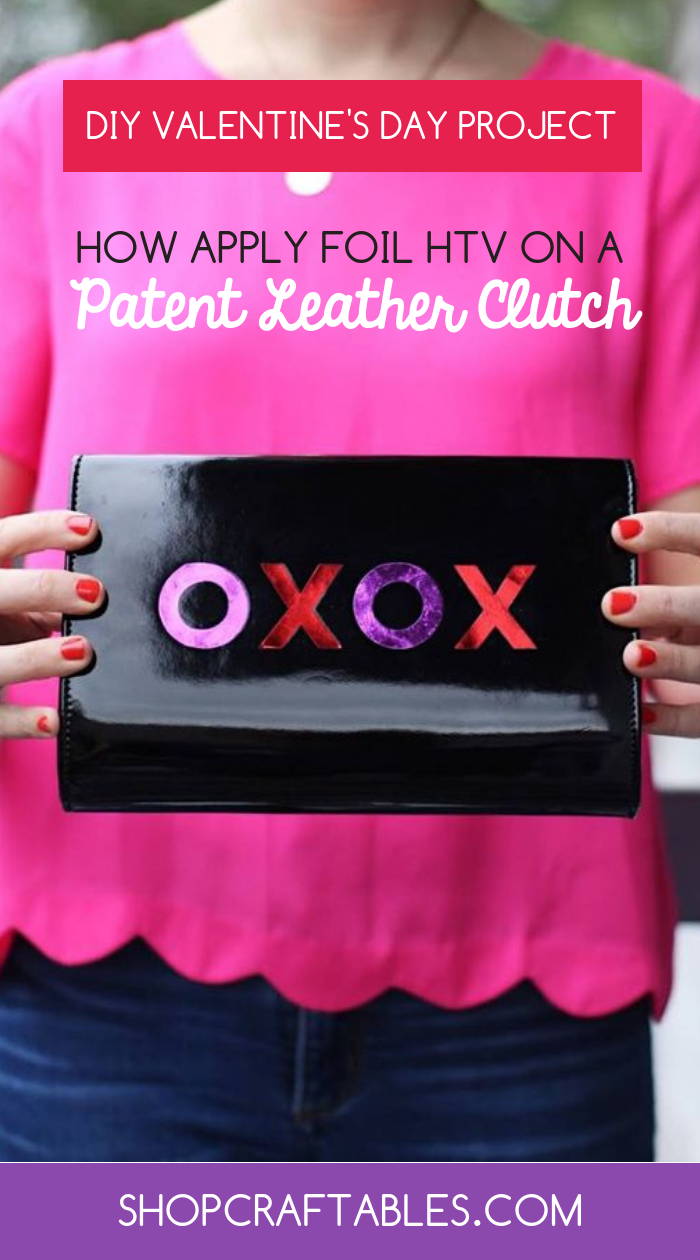 About the Author
The Pretty Life Girls
The Pretty Life Girls is a blog about babies and sugar and paint and twirly dresses, written by two sisters who love all things pretty. Liz is a momma of two who lives in New Orleans. She has a Master's Degree in Technical Communication and has embraced the fact that she is a diet coke addict and a bookworm. Sam lives in Utah and is a momma of two with a Master's Degree in Instructional Technology and has a weakness for thrift stores, succulents, and colorful tights.