Making playful accessories is one of my favorite things, especially for little girls. I know my daughter (any most little girls) love a good accessory, whether it's a bracelet, necklace, bow, or headband. I wanted to combine two of my daughter's favorite things (bows and headbands) but take it up a notch with some shine from Holographic Heat Transfer Vinyl!
This is such an easy project to make. It's great for beginners since you don't need a Cricut or Silhouette machine to make the holographic bow. Just use the provided template to make the bow and then iron it on to felt. When the light hits the Holographic Heat Transfer Vinyl the colors change depending on the angle. It's so cool, making this easy bow headband truly unique!
Take a look at the full video below to see how to make your very own easy bow headband using Holographic Heat Transfer Vinyl!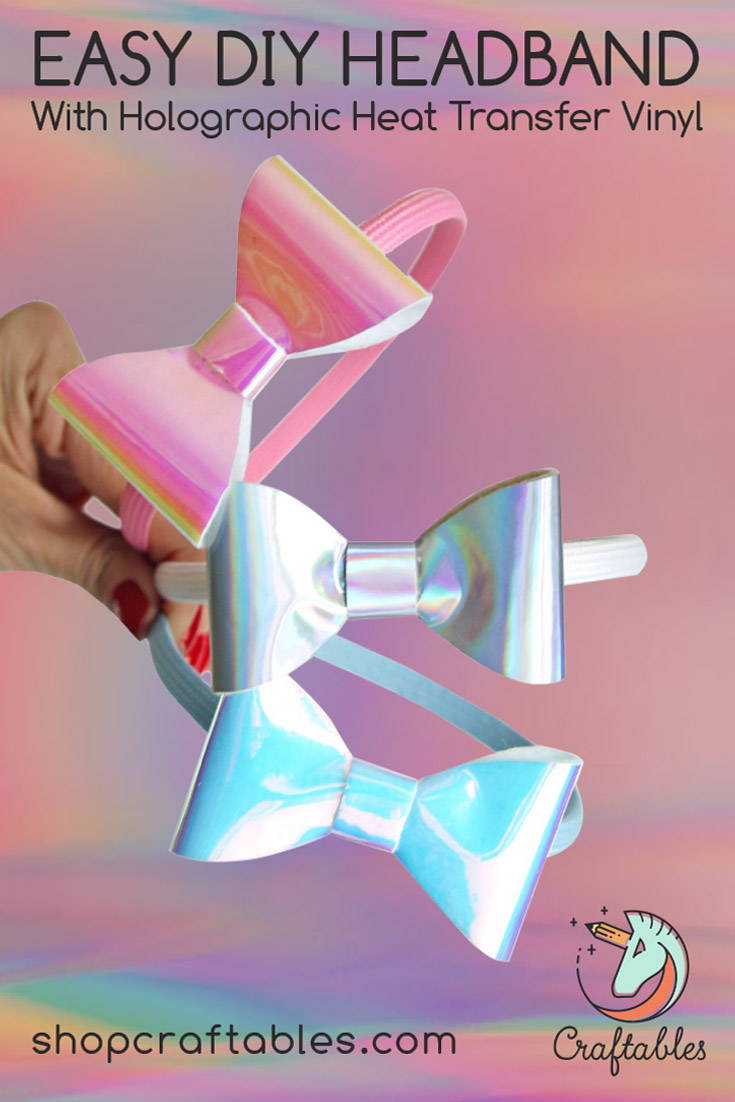 Here are the supplies you will need:
Fabric Covered Headband

White Felt Sheet

Hot Glue Gun and Glue

CriCut EasyPress and Mat (or Iron and Ironing Board)

Marker (or Pen)

Scissors

Ruler
Step 1:  Cut a piece of white felt and Holographic Heat Transfer Vinyl both measuring 8"x5".
Step 2:  Set your EasyPress to 280 degrees (if using a cotton material instead, see here for directions). Place the EasyPress (or iron) onto the felt for 5 seconds.
Step 3: Add the Holographic Heat Transfer Vinyl on top, with the liner side facing up.
Step 4: Go over it with the EasyPress (or iron) for 30 seconds.
Step 5:  Peel off the transfer sheet.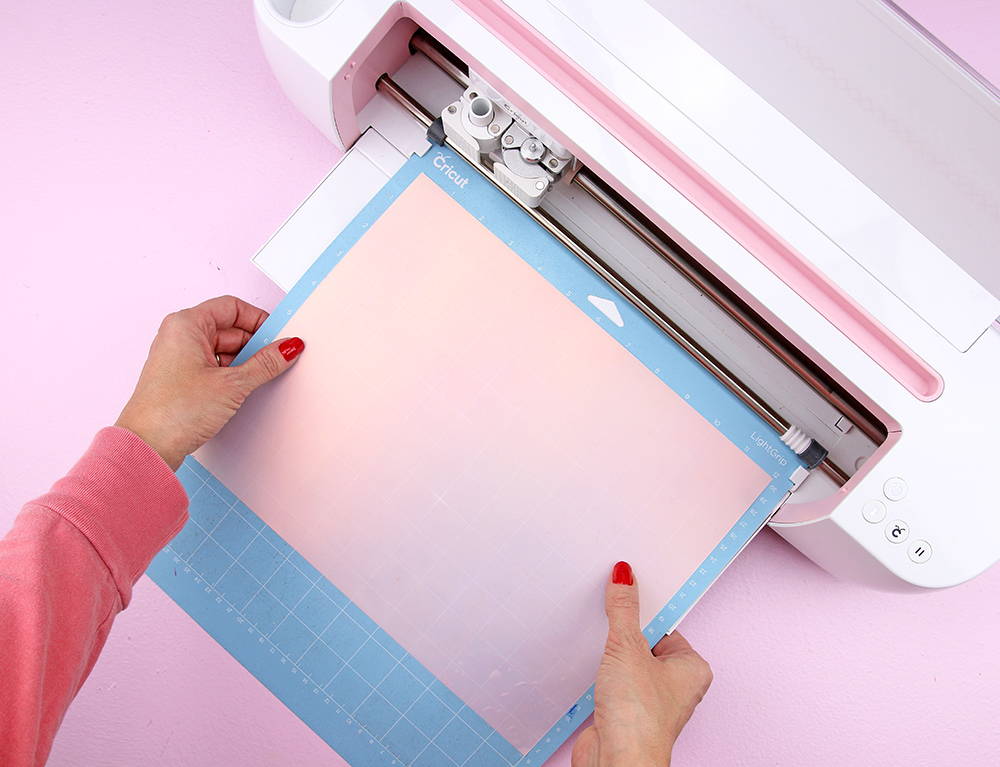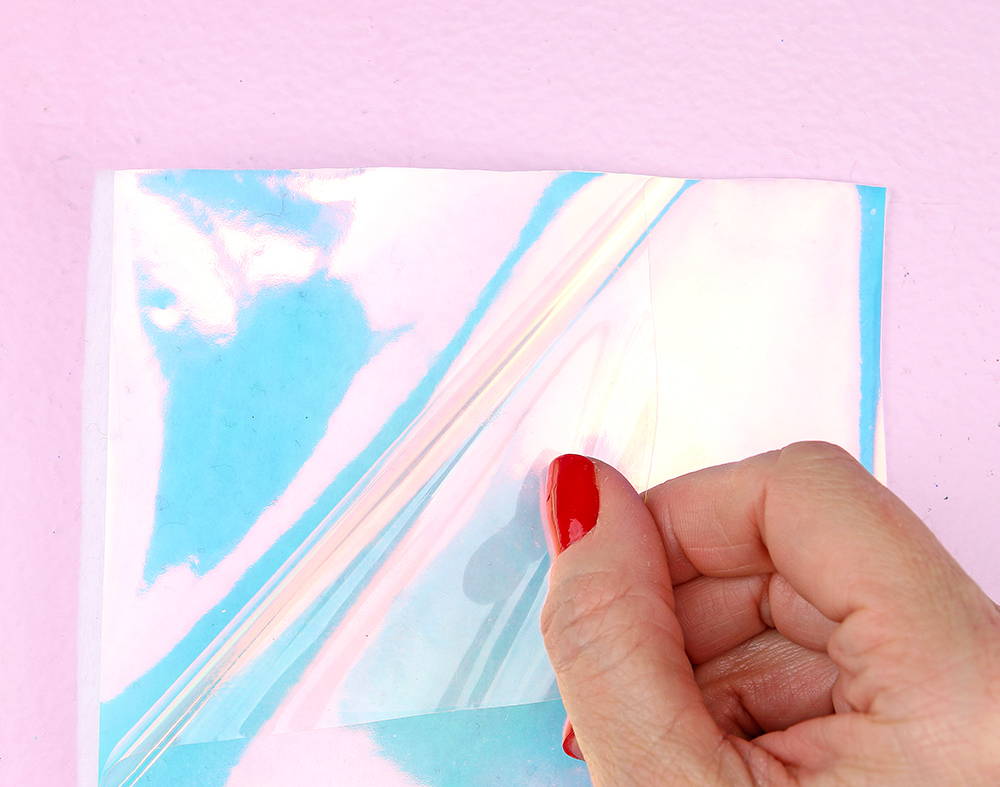 Step 6:  Print out and cut the bow temple.
Step 7: Flip the felt over. Trace the bow template and cut it out.
Step 8: Add hot glue to the center of the bow. Fold in the left side to the center to adhere it. Then, fold in the other side.
Step 9: Cut a rectangle shape that measures 1.75"x .25".
Step 10: Add a dab of glue to the side of the headband and place the bow on top. Hold it down to make sure it's adhered.
Step 11: Add glue to the underside of the bow and place one end of the strip you cut on top. Then, wrap it around the front of the bow and glue it down on the back.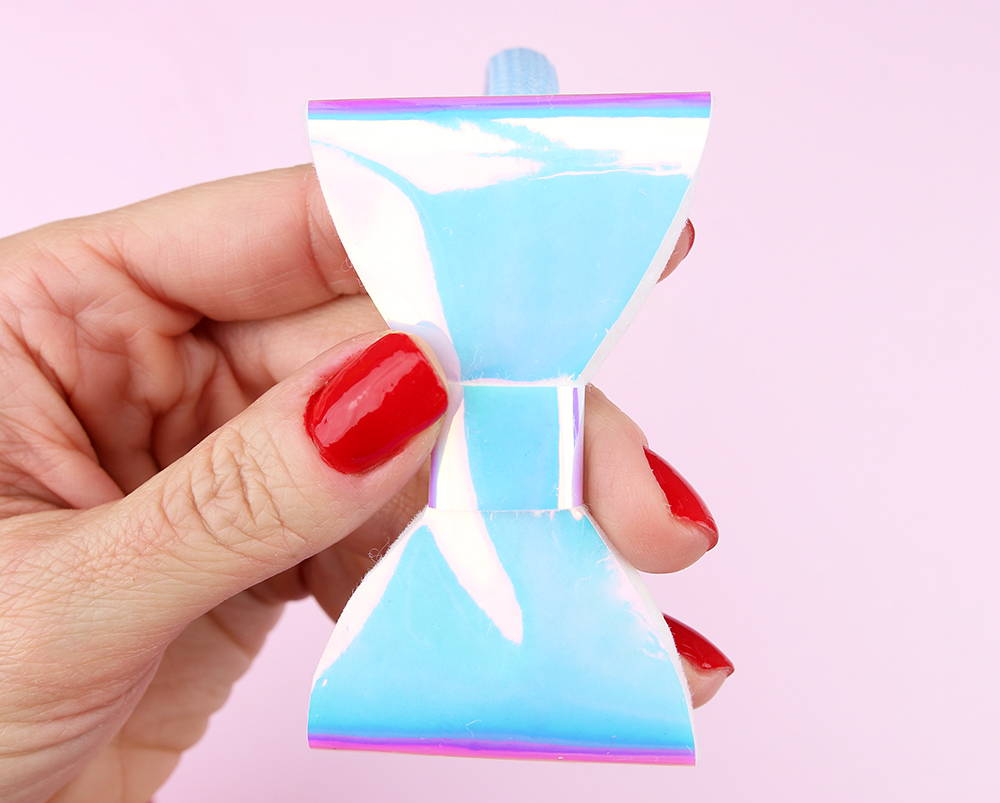 My daughter just loves her new headband! She thinks it's magical since the color and shine of the holographic bow changes depending on how the light hits it. Make sure to grab some Holographic Heat Transfer Vinyl (there are different colors to choose from!) to make your own beautiful bow headband.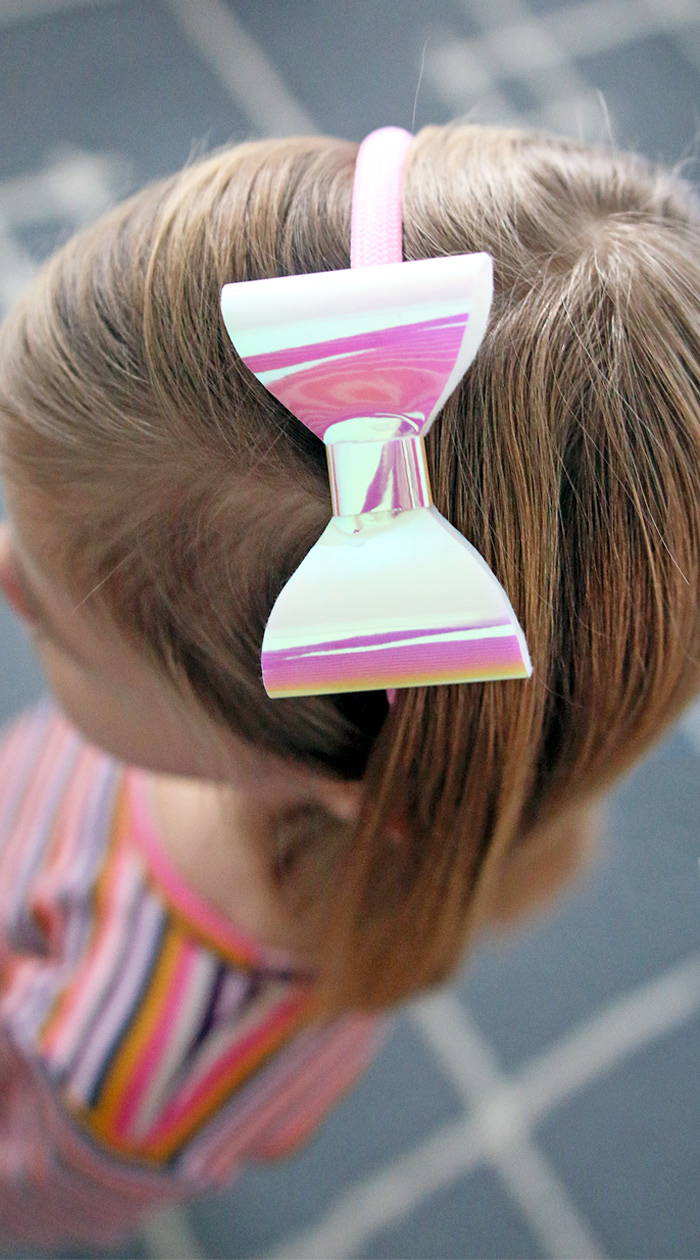 About the Author
Meghan Quinones
Meghan lives in Chicago with her husband and 4 year old twins. She is obsessed with making and creating the look for less. Pretty much every decor piece in her home is something she either made or upcycled. She started her blog to inspire everyone who visits her online creative space to create in their own lives.