Add some flair to your style with these DIY fruity felt pins using printable heat transfer vinyl!
If you've never used printable heat transfer vinyl, you are missing out! It is seriously the best since you can print any design you want and iron that design onto a shirt, hat, or in my case felt!
I found some cute Kawaii fruit designs on Cricut Design Space and thought they would make the most adorable pins. Instead of printing out numerous layers of vinyl, I just flattened the design so I could just do a "print and cut" design. If you've never worked with printable HTV, this is a great beginner DIY project that you can complete in less than an hour!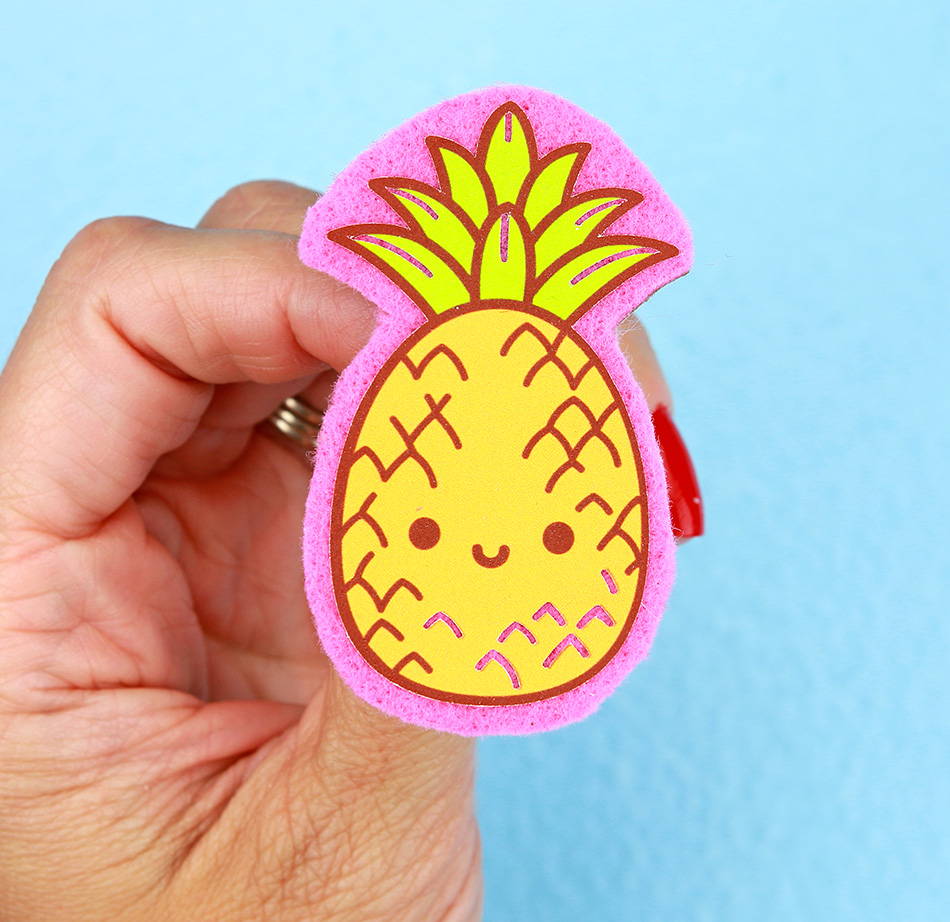 Check out the full DIY tutorial below to see how to make your own fruity felt pins using printable heat transfer vinyl!
Here are the supplies you'll need:
Different Felt Colors

Cricut Cutting Machine (or Silhouette)

Cricut Cutting Mat

Inkjet Printer

EasyPress and Mat (or Iron and Ironing Board)

Cricut Fruit Designs (#M22FCFD83, #M22FCFC5C, #M22FCFD94)

Thin Piece of Cardboard (that back of cereal box works well!)

Hot Glue Gun and Glue

Flat Back Safety Pin
Step 1: Open up Cricut Design Space and search for the fruit cut files and select them. Click on each design and resize to 2.25". Select all of the images and click "Flatten". This will turn the files into "print and cut". Then, click "Make it".
Step 2: Print the design on to the vinyl. Be sure to add the vinyl to your printer so it prints on the plain white side.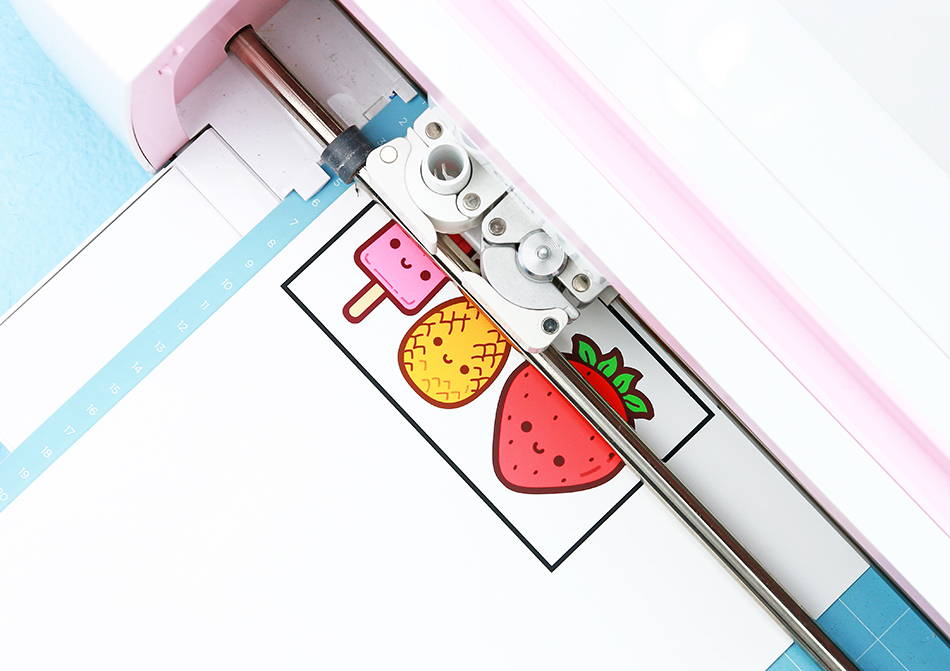 Step 3: After you print your design, select "printable heat transfer vinyl" with less pressure. No need to mirror the image.
Step 4: Place the fruit designs face up on the cutting mat and run it through the Cricut to cut.
Step 5: Cut a piece of felt slightly larger than your designs
Step 6: Peel off the design from the vinyl sheet and place it in the center of your felt.
Step 7: Heat your EasyPress (or Iron) up to 320 degrees. Place a Teflon sheet on top and heat for 25 seconds.
Step 8: Trim down your felt so it is closer to your design. Then, cut a piece of cardboard the same size.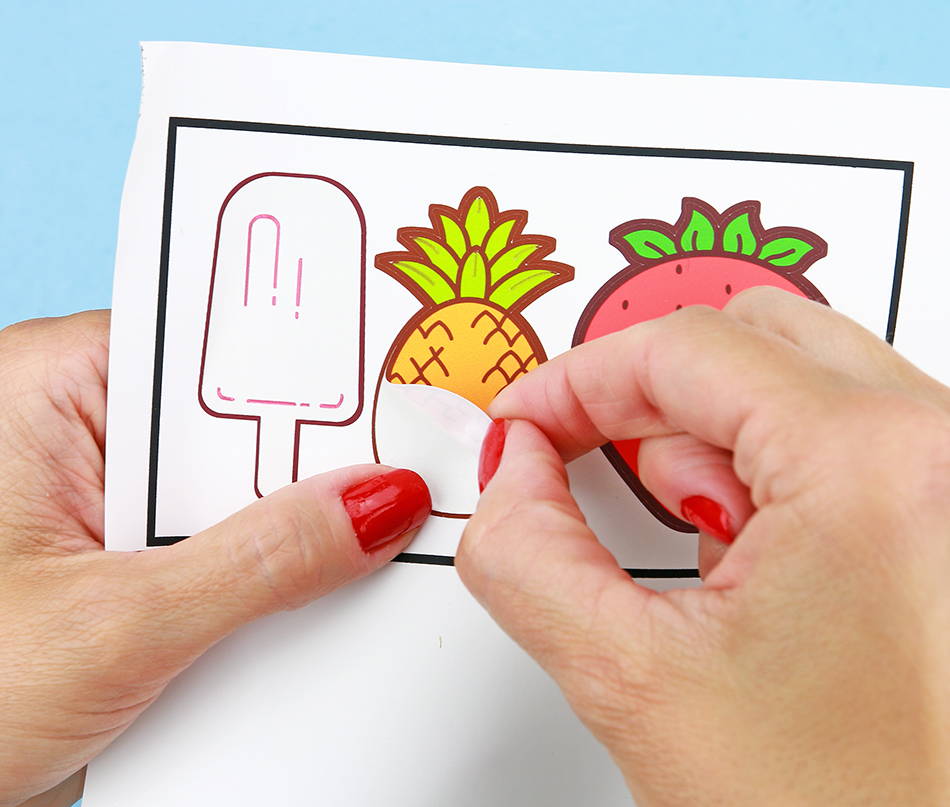 Step 9: Add hot glue to the cardboard piece, place the felt on top, and press down to make sure it's adhered.
Step 10: Trim down all of the layers, leaving a thin border of felt around your design.
Step 11: Trim felt pieces down to about ¼" wide and 1" long, place one inside of the safety pin and add glue.
Step 12: Add the felt and safety pin to the back of the fruit design. Press down to make sure its adhered.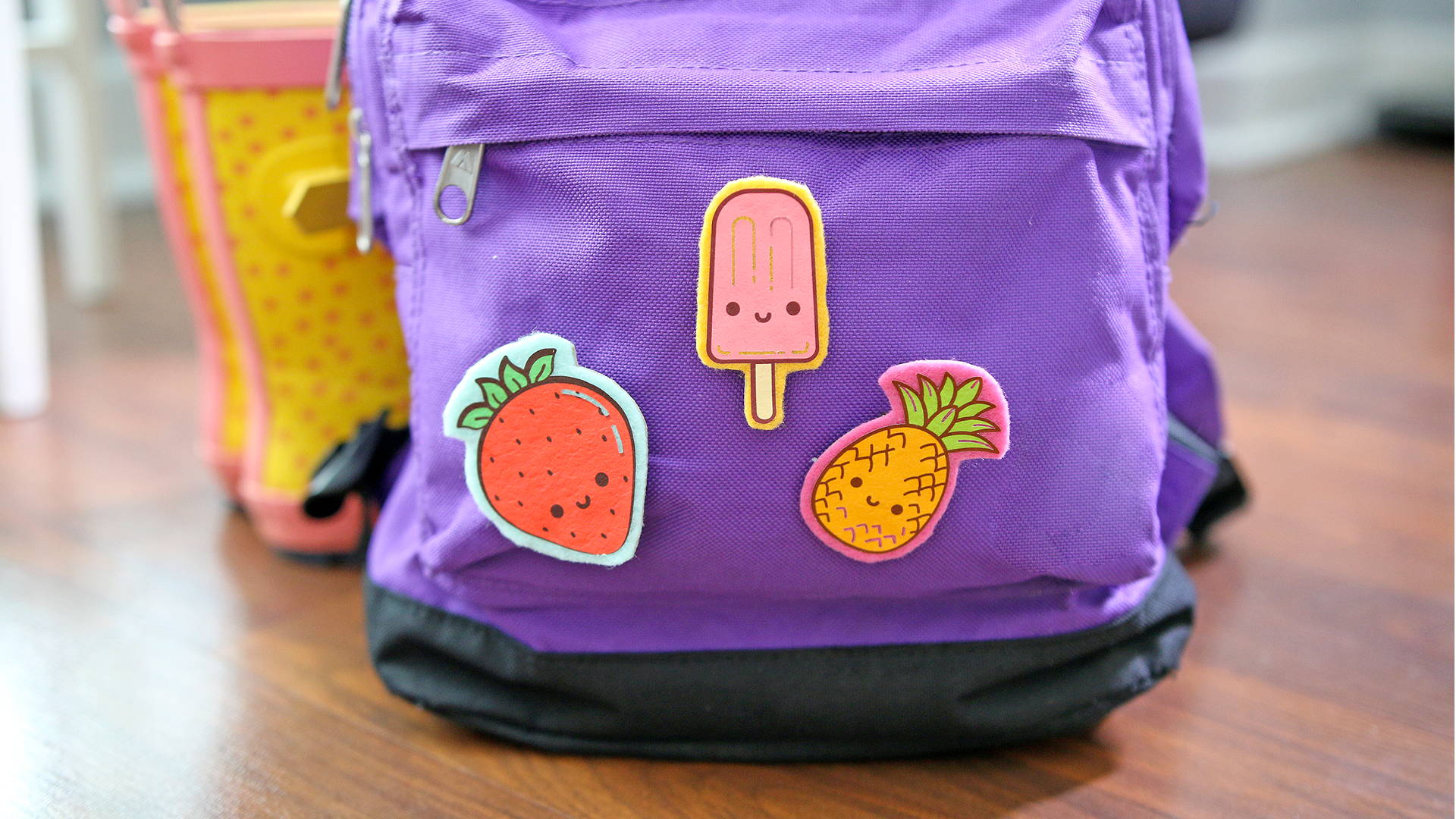 After you make these DIY felt pins, add them to a backpack, purse, jacket, or even a shoe! Now that you know to use printable HTV the project possibilities are endless!
---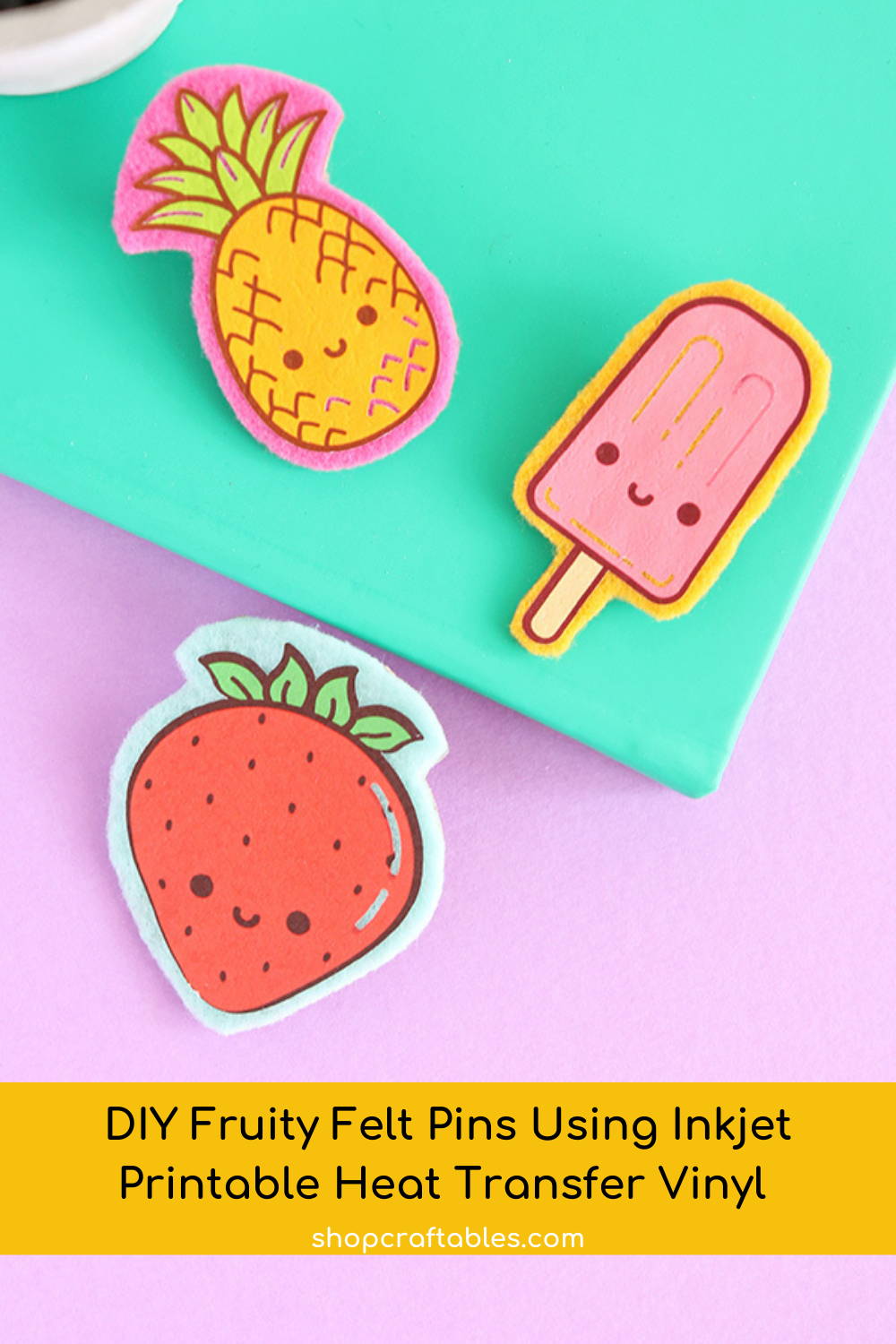 About the Author
Meghan Quinones
Meghan lives in Chicago with her husband and 4 year old twins. She is obsessed with making and creating the look for less. Pretty much every decor piece in her home is something she either made or upcycled. She started her blog to inspire everyone who visits her online creative space to create in their own lives.