See how to use Metallic Foil Heat Transfer Vinyl to create a personalized traveler's journal gift card holder perfect for a teacher's gift!
Since many of us have our kiddos at home this year for some sort of remote schooling, we now have even MORE appreciation for our teachers. Being a teacher is no easy feat, especially if it's being done remotely with young children. Teachers need a gift this year that shows them just how much you truly appreciate their hard work and dedication. Take your gift-giving up a notch with this personalized traveler's journal gift card holder using a Cricut cutting machine. What's great about this project, is you can whip it up in about 15 minutes!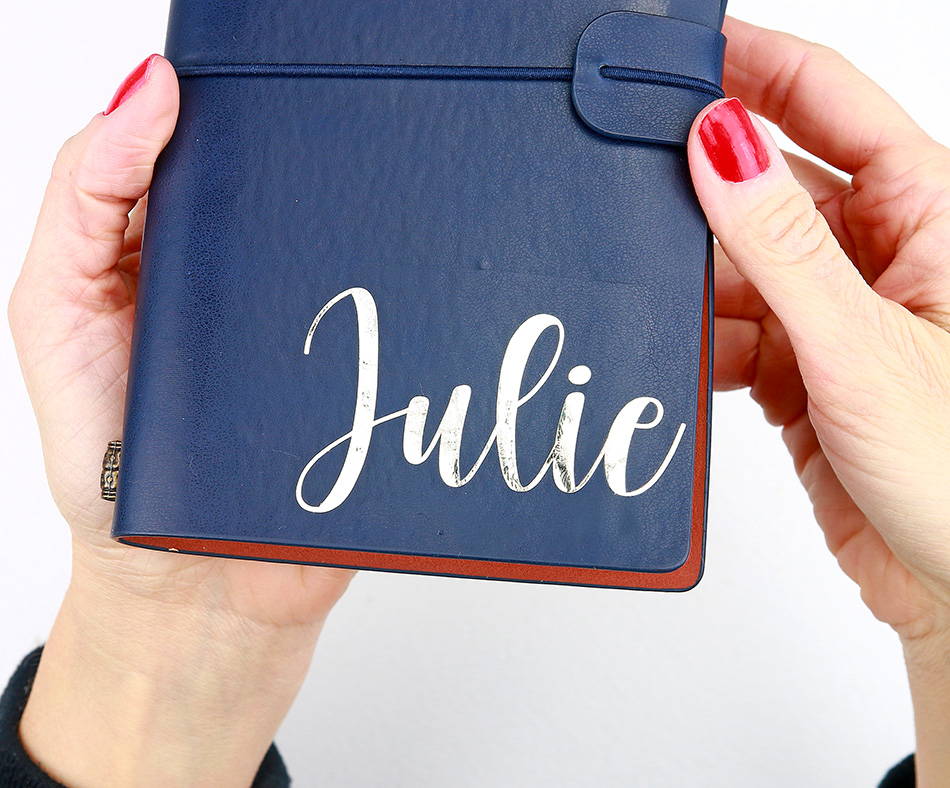 Here are the supplies you will need for this project:
Leather Traveler's Journal

Cricut Machine (or Silhouette)

Cutting Mat

Cricut EasyPress and Mat (or Iron and Ironing Board)

Gift Card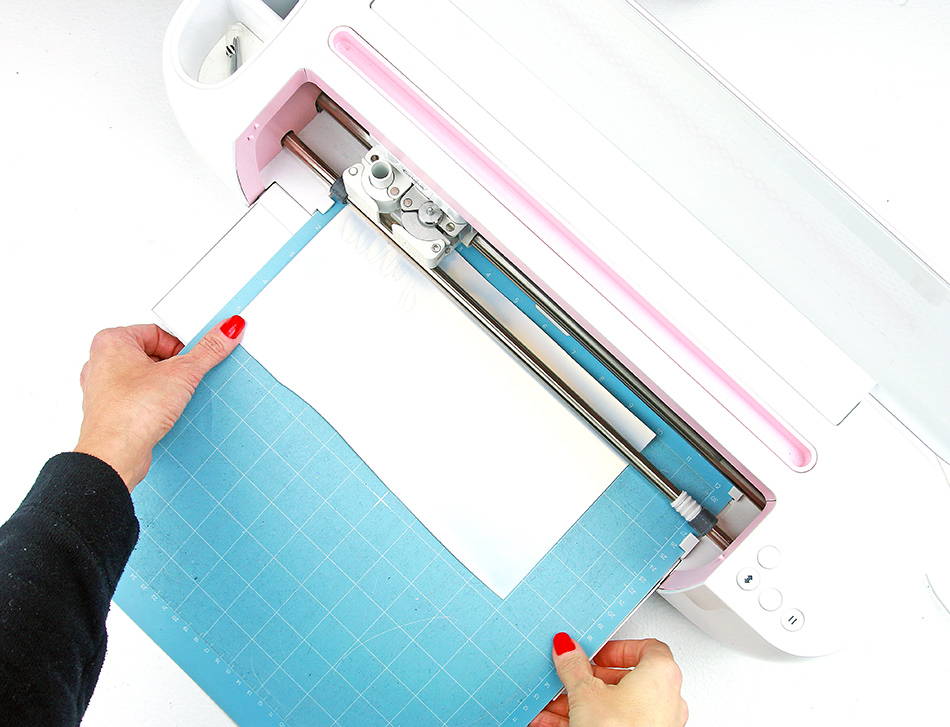 ---
Step 1: Open up Cricut Design Space and create a new project. Add a text box and type your teacher's name inside. Select all of the text and change the font to Homework (this font can be downloaded to your computer. You'll find it under "System" in the font section in Design Space).
Step 3: "Ungroup" the letters and move them together to connect them. Select all of the letters and click "weld". Resize the width to 3 inches. Finally, click "Make It".
Step 4: Mirror the image and then search for Foil Iron-on from the material options.
Step 5: Place the Metallic Foil Heat Transfer Vinyl on the cutting mat with the liner side facing down. Then, add it to your Cricut (or Silhouette) machine to cut.
---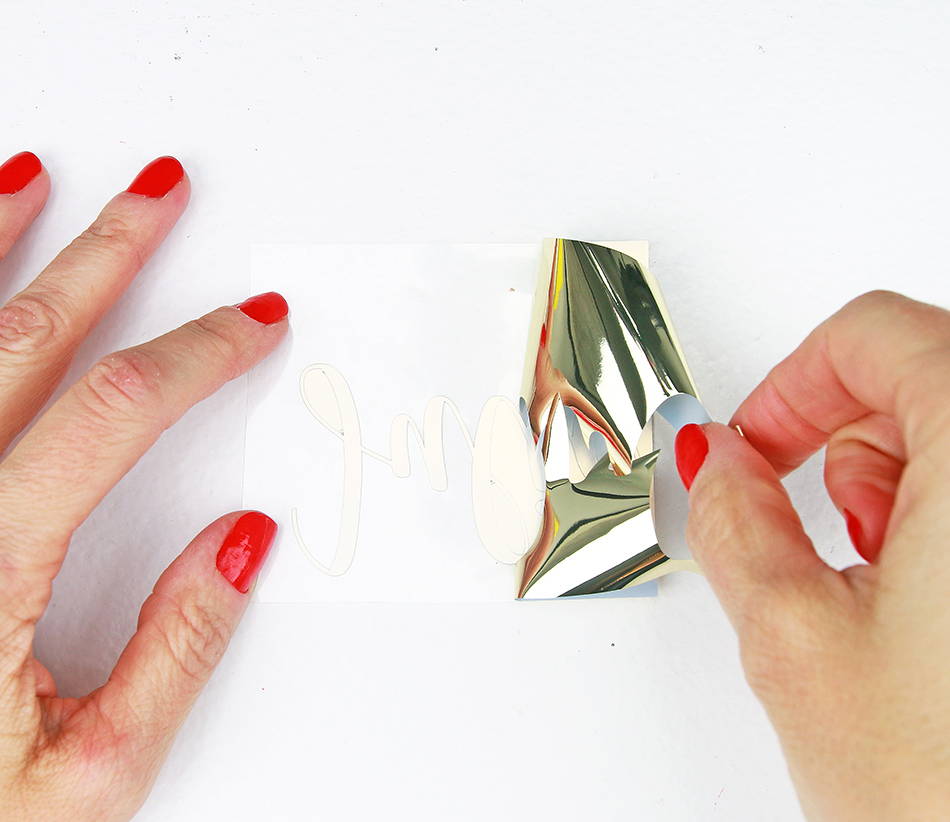 Step 6: Trim down the vinyl and weed the negative.
Step 7: To add the Metallic Foil Heat Transfer Vinyl to your leather traveler's journal, heat up your EasyPress (or iron) to 300 degrees, place the vinyl on the journal, add the Teflon sheet on top, and heat it for 15 seconds.
Step 8: Let the liner cool for 10-15 seconds and then peel it off. If your design is not completely adhered, place the liner back down and heat if for a few more seconds until it sticks.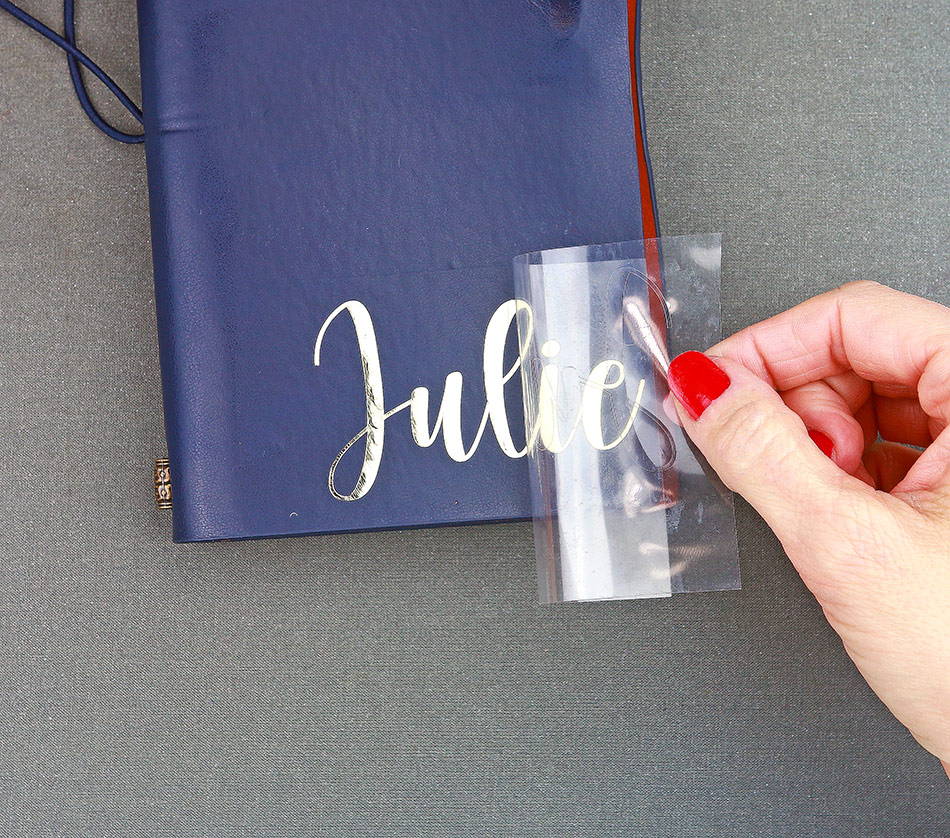 ---
---
Grab a gift card for your favorite teacher and slide it into one of the card slots. I love that this DIY project is not only functional (and great for beginners!), but it's also the perfect gift card holder. You could get really fancy with your gift and choose a traveler's journal and vinyl in your teacher's school colors!
Check out the video below for the full tutorial to see how to make a personalized traveler's journal gift card holder the teacher(s) in your life with LOVE!
---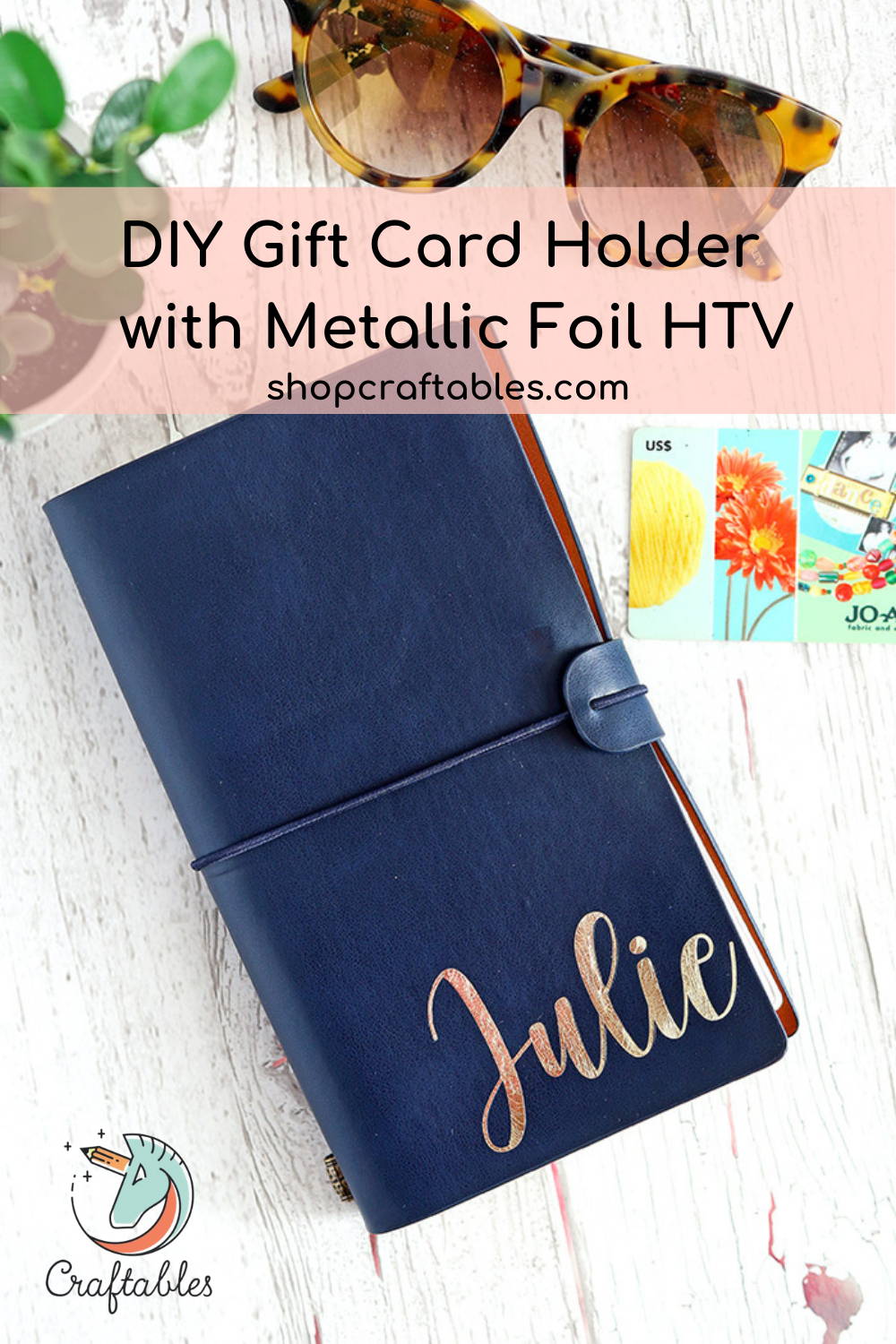 About the Author
Meghan Quinones
Meghan lives in Chicago with her husband and 4 year old twins. She is obsessed with making and creating the look for less. Pretty much every decor piece in her home is something she either made or upcycled. She started her blog to inspire everyone who visits her online creative space to create in their own lives.