DIY Halloween Treat Bags with Cricut or Silhouette

I absolutely love holidays! No matter how big or small they may be, it is so fun creating festive treats and party gifts to celebrate! If you have some scrap vinyl laying around just waiting to be used, here's a fun project you can do in just a few minutes!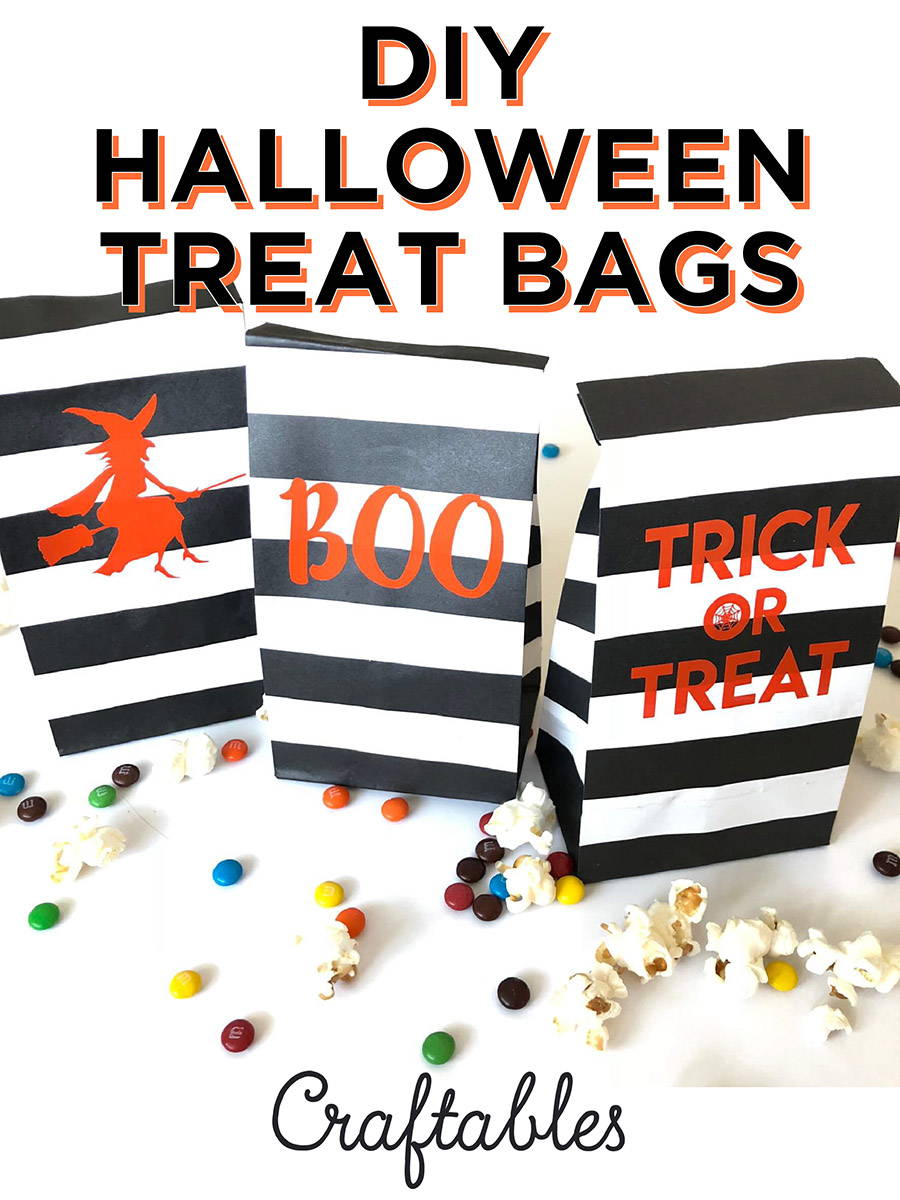 Supplies:
Estimated time:
20 minutes
STEP ONE: Create designs
Open your software (I used Silhouette Studio) and draw a rectangle the size of your treat bags. This is a great trick for sizing your designs.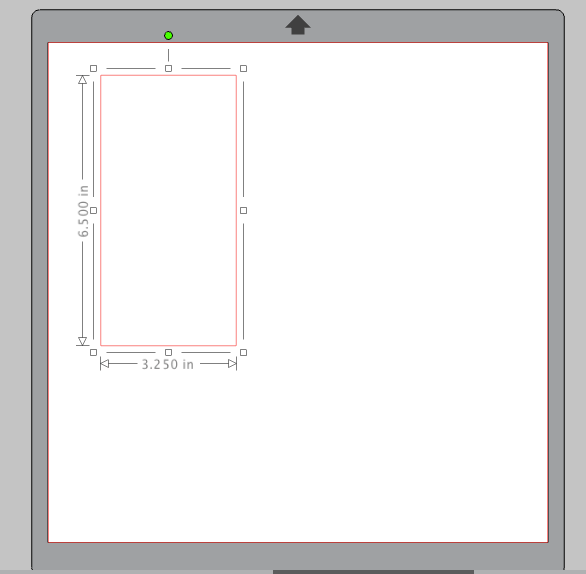 Next you can import your festive designs. I found these great Halloween ones in the Silhouette Design Store.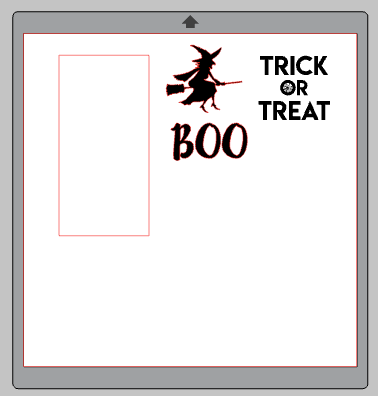 Click on the corner of the design and re-size them to fit onto the treat bags. Once they are all sized perfectly, you can copy and paste as many as you want to cut.
STEP TWO: Cut out vinyl designs
Go to your cut settings menu and select vinyl, glossy in the materials. Adjust your blade accordingly.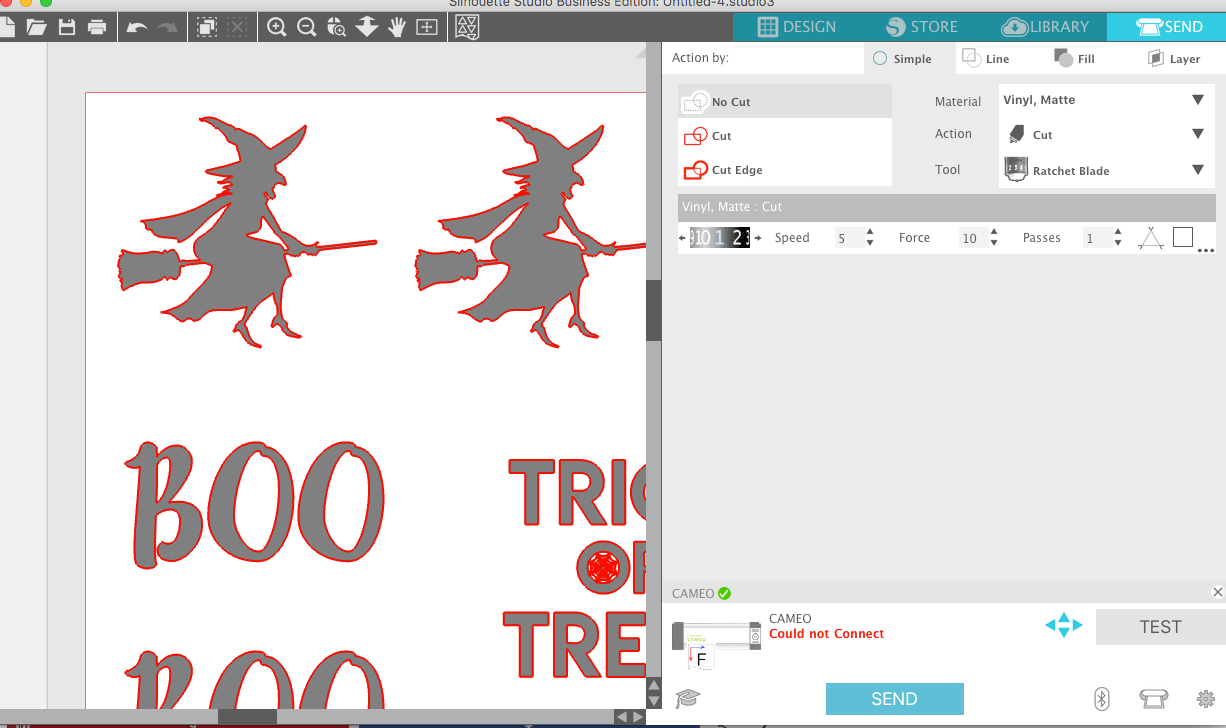 Place your vinyl right side up onto the cutting mat, then load into the machine. Now send to cut and let your machine get to work!
STEP THREE: Weed designs
Weeding one large sheet can sometimes be a little tricky, so cut around your designs to make smaller pieces.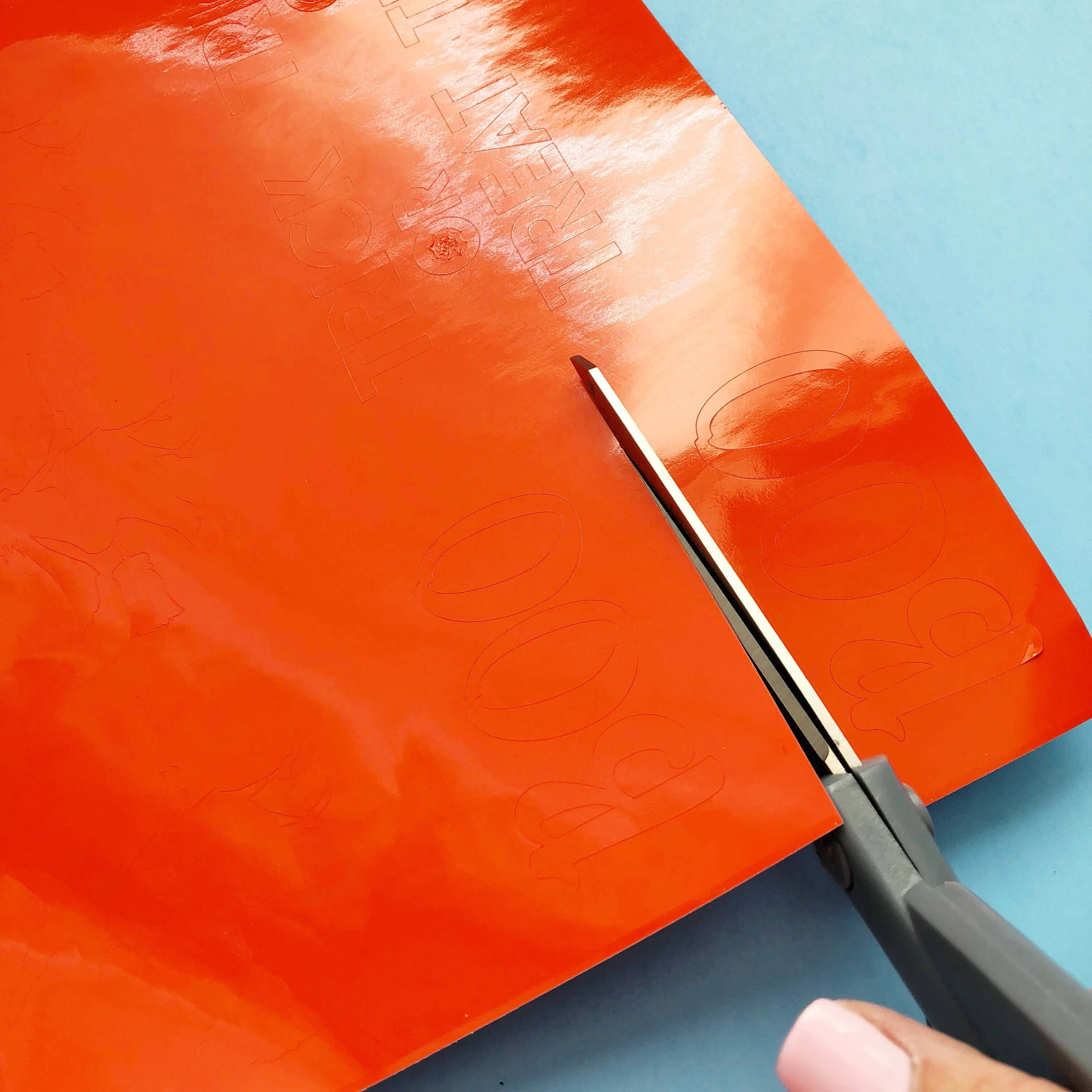 Now peel off the vinyl that we won't be using. If it was a good cut, it should weed easily.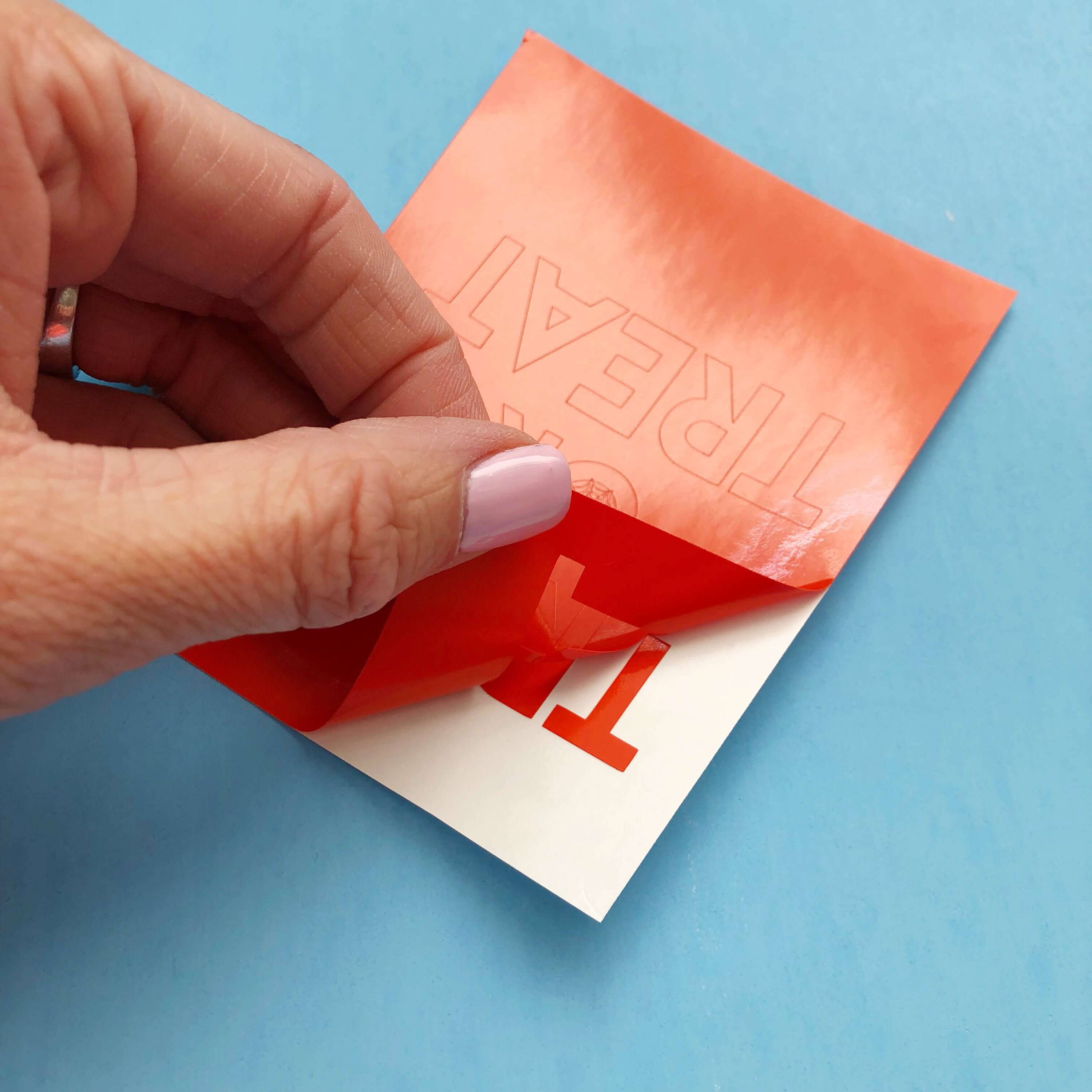 Use a weeding hook or a pair of crafting tweezers and weed out the insides of the letters and designs.
Continue these steps for all your designs.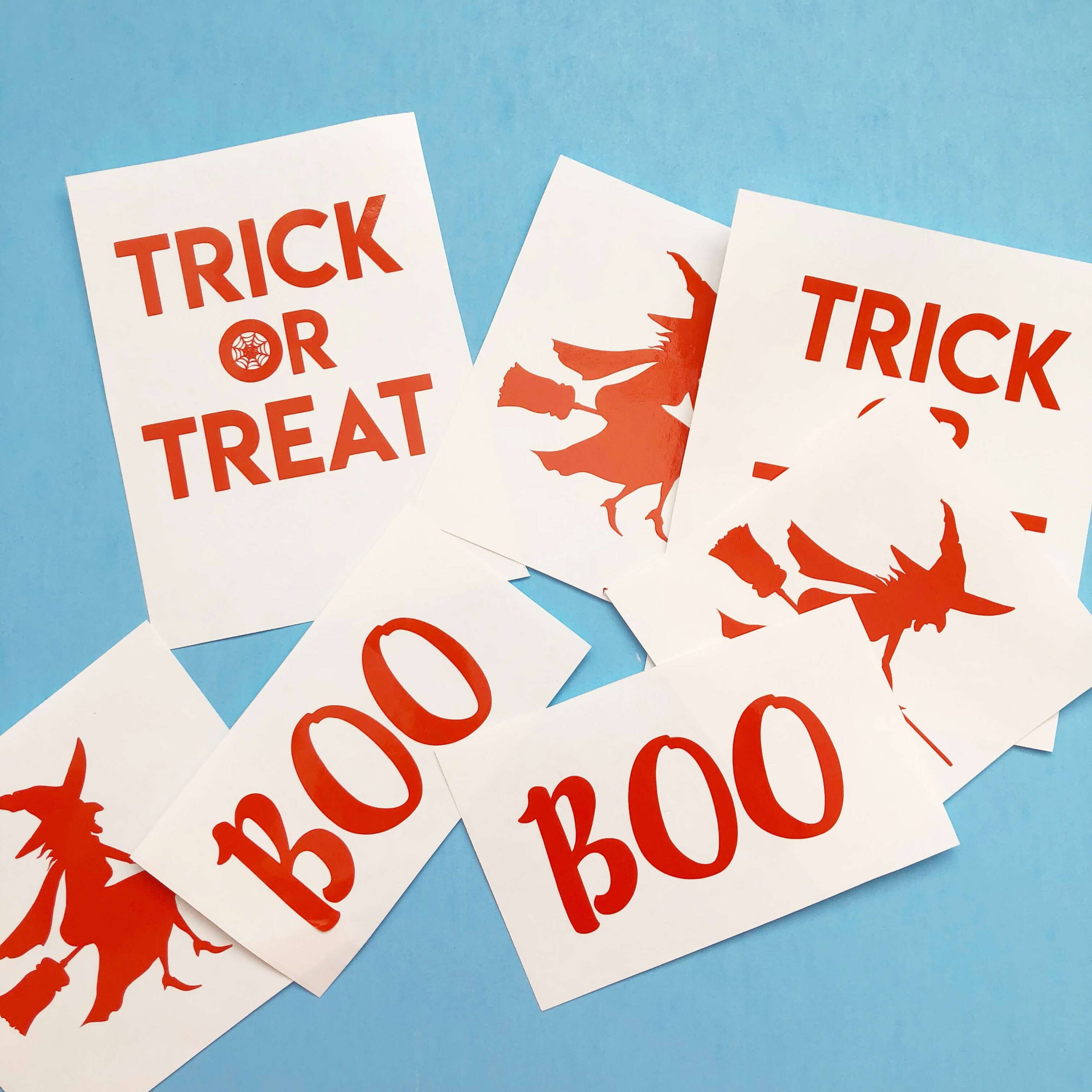 STEP FOUR: Apply vinyl designs onto treat bags
Now take your transfer tape and cut it to fit over the weeded designs. I love the gridlines on Craftables transfer tape!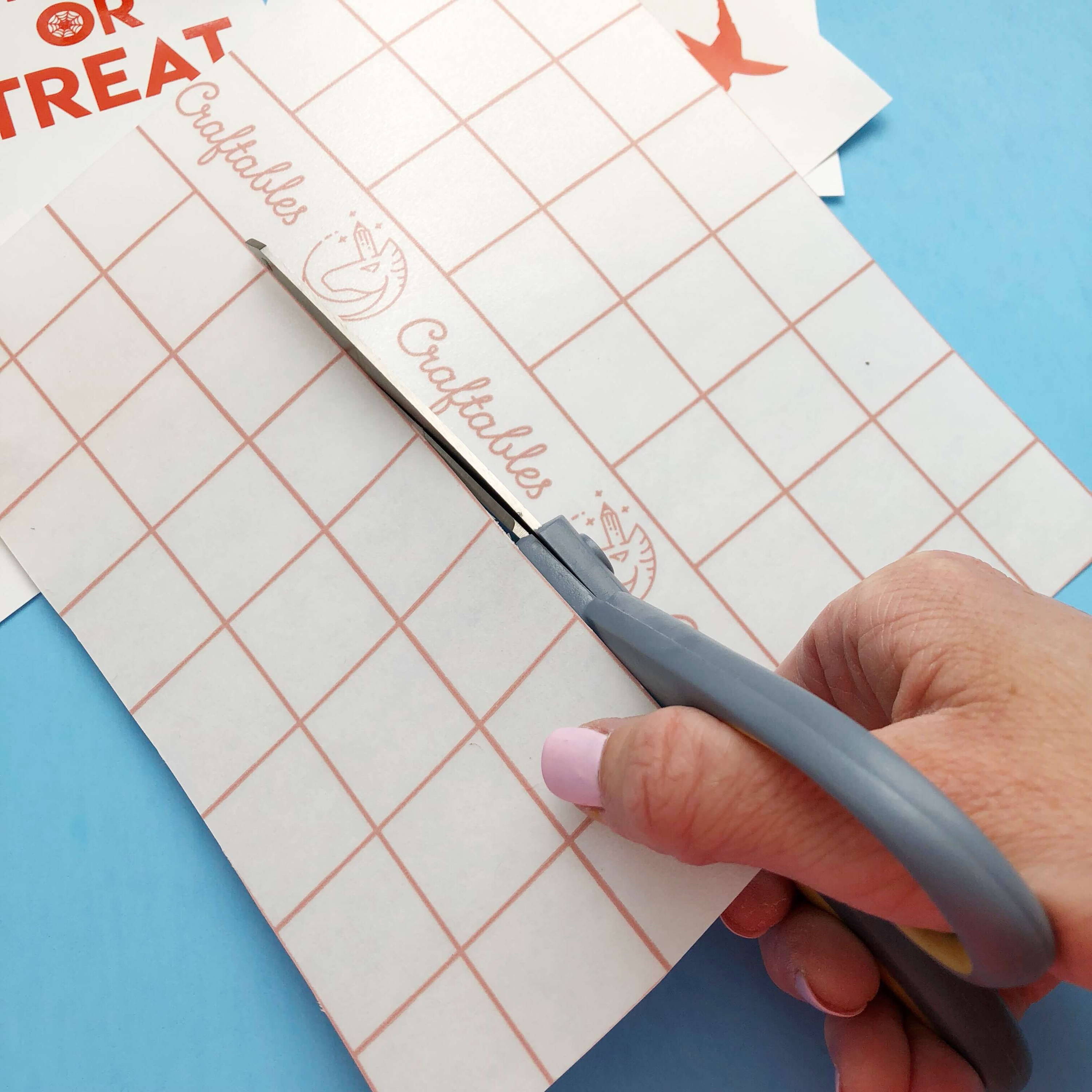 Peel off the backing sheet of the transfer tape and place it on your vinyl design.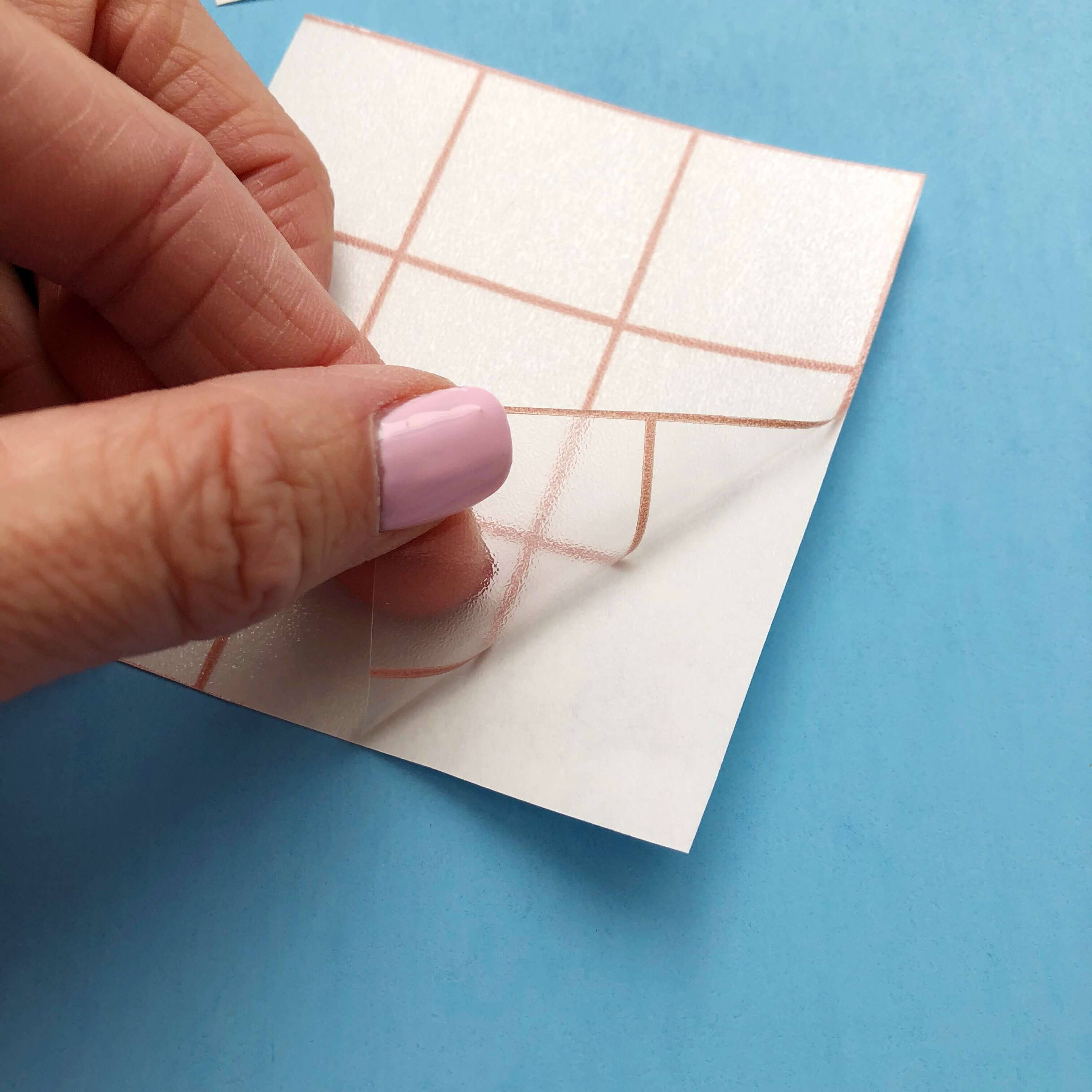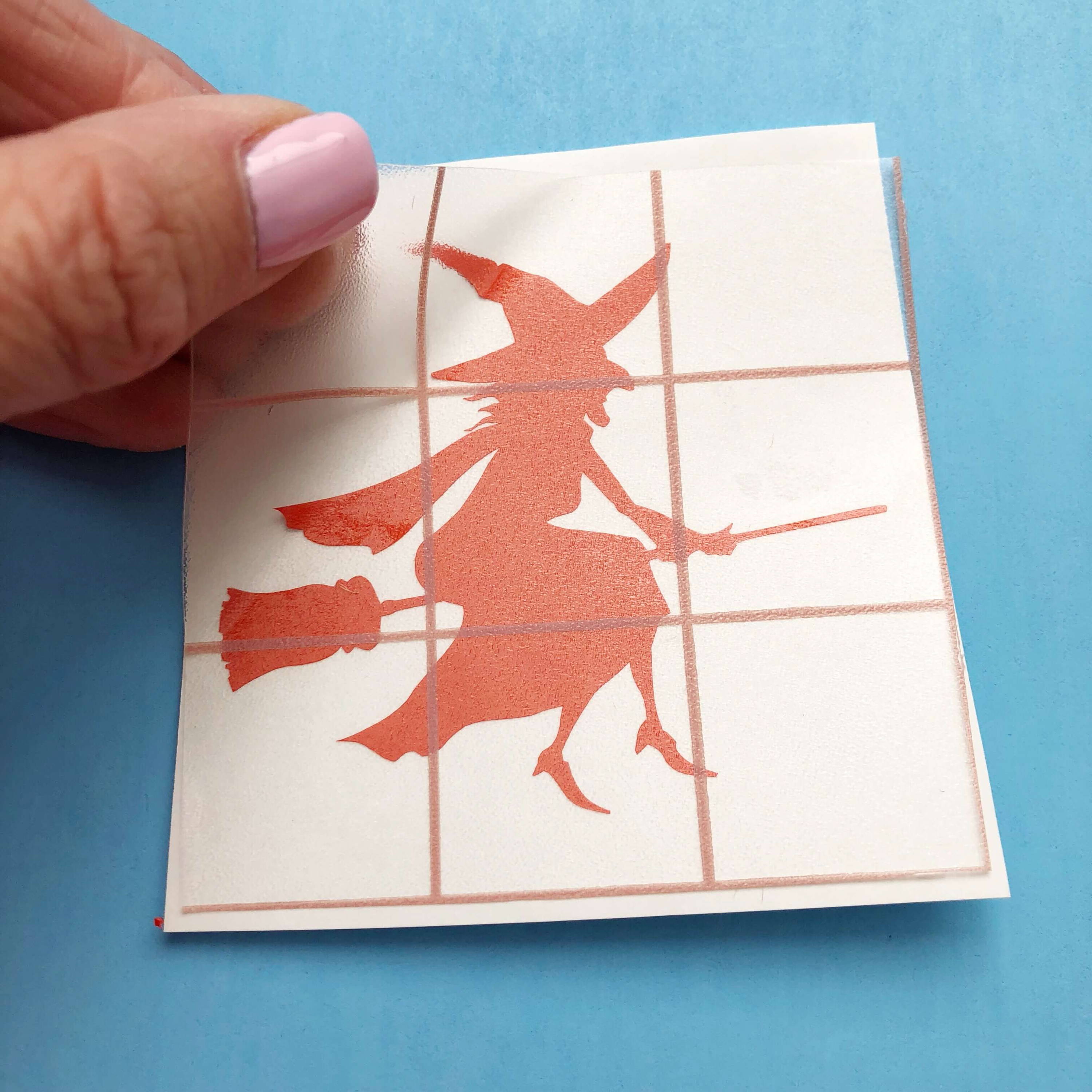 Use a scraper tool and push out any bubbles or wrinkles. This helps the vinyl adhere to the transfer tape nice and smoothly.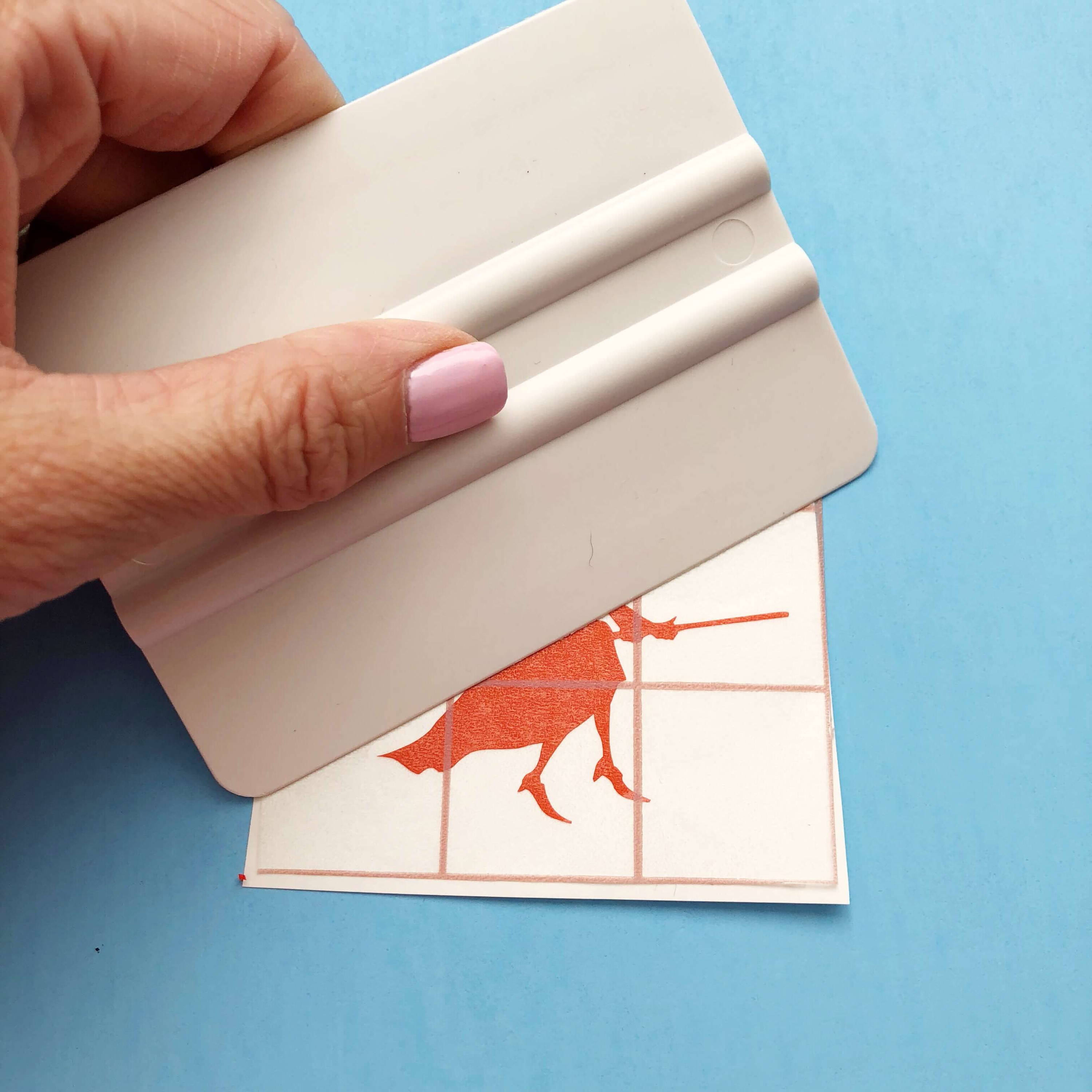 Turn the design over and peel off the carrier sheet, exposing the adhesive side of the vinyl.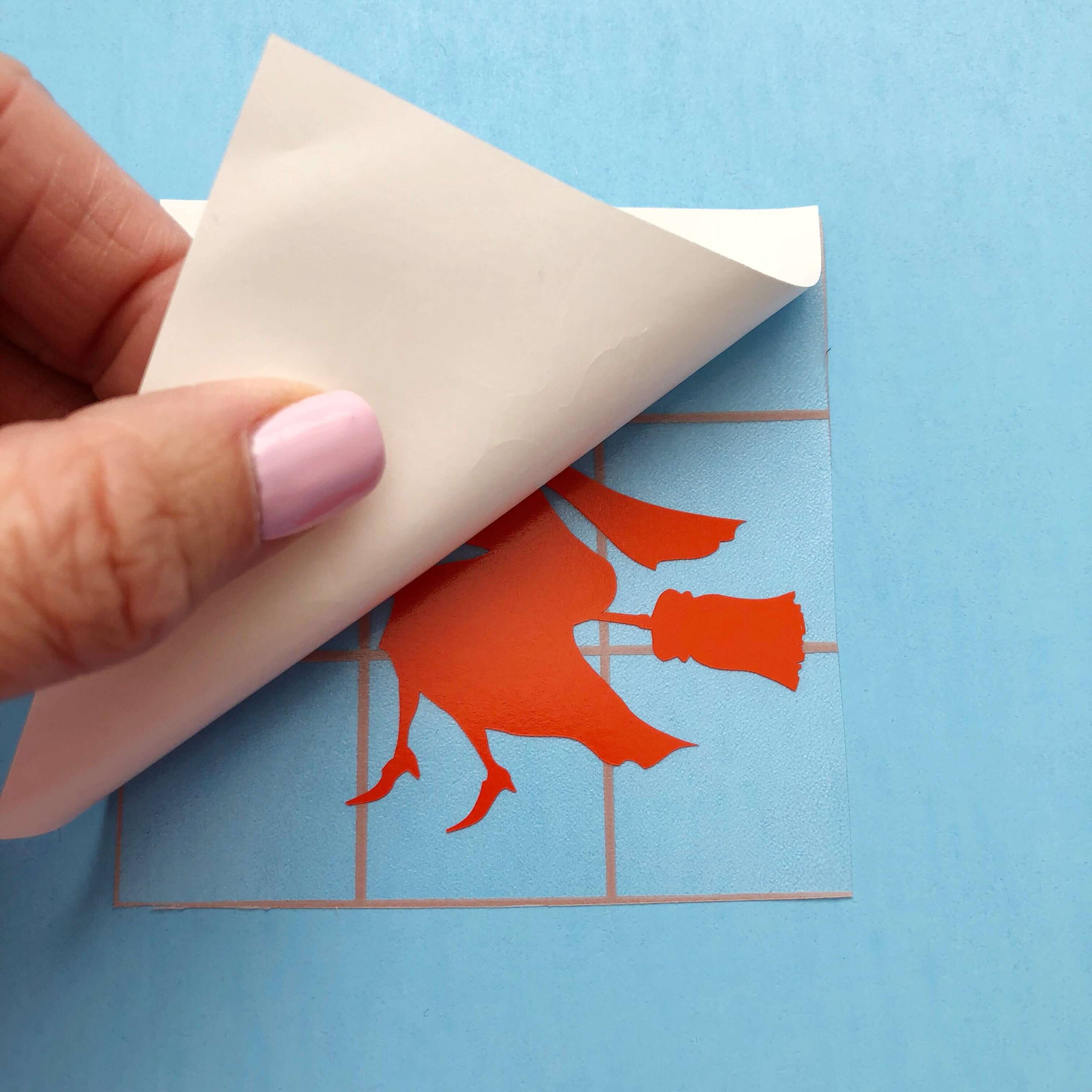 Now we are ready to place the vinyl onto our fun treat bags! The gridline transfer tape makes it easy to line the design up straight!
Peel off the transfer tape and voila! A fun, festive, customized treat bag that's sure to wow your party guests (or trick-or-treaters!)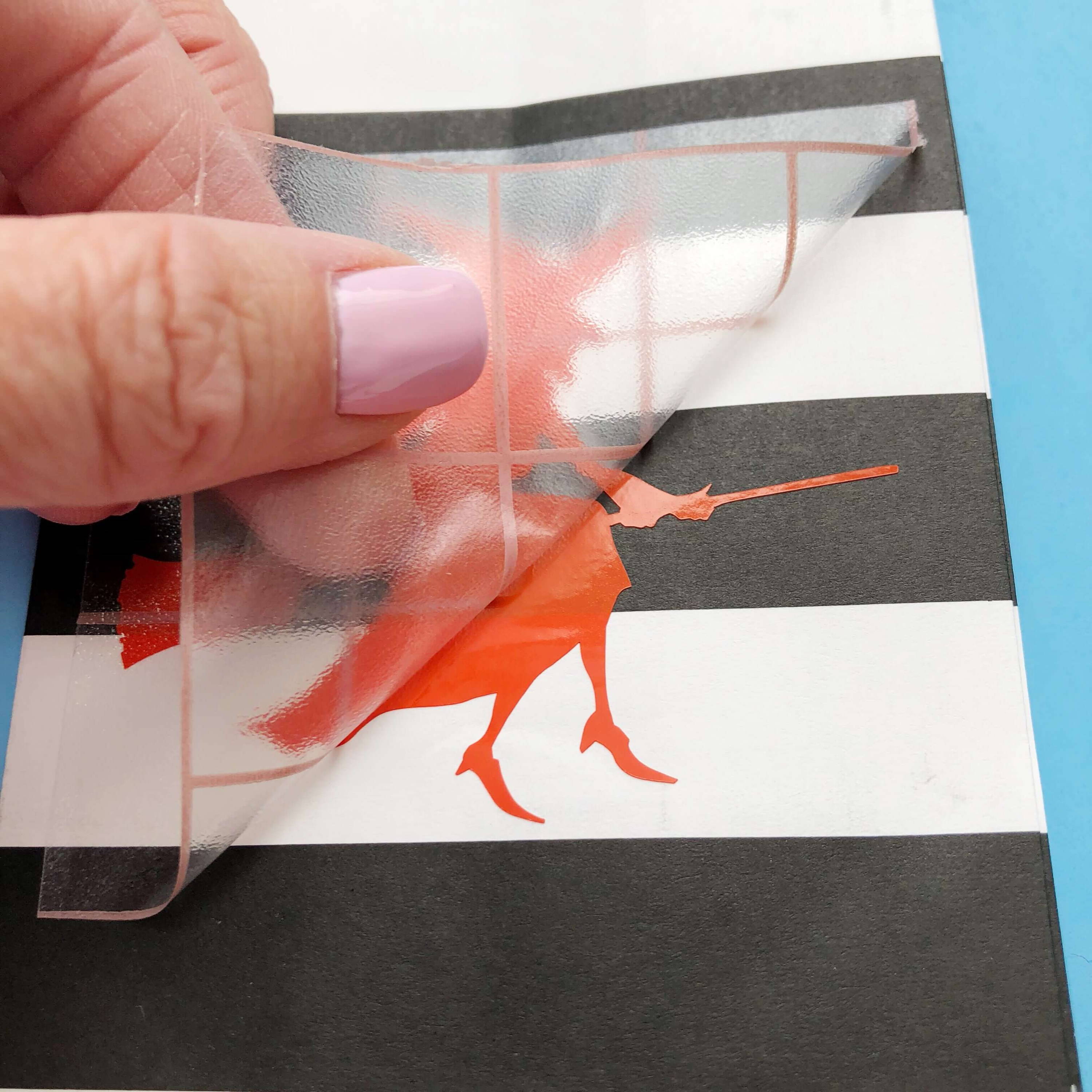 This application can be used for most materials. That's what is great about the versatility of adhesive vinyl. It is so easy to customize anything under the sun!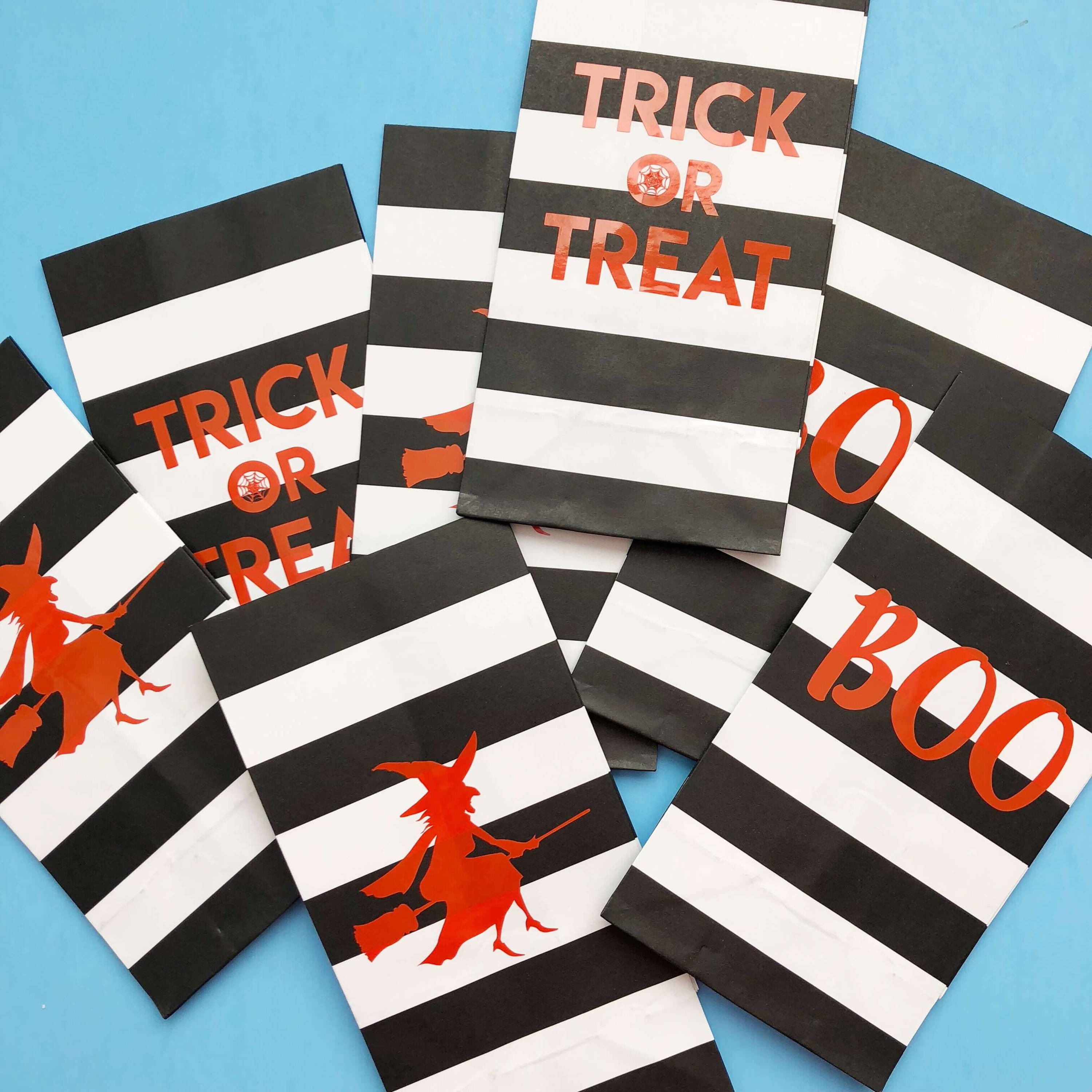 No need to jam your home printer (and waste all that ink!) trying to print a design onto your bags. Adhesive vinyl will always come to the rescue!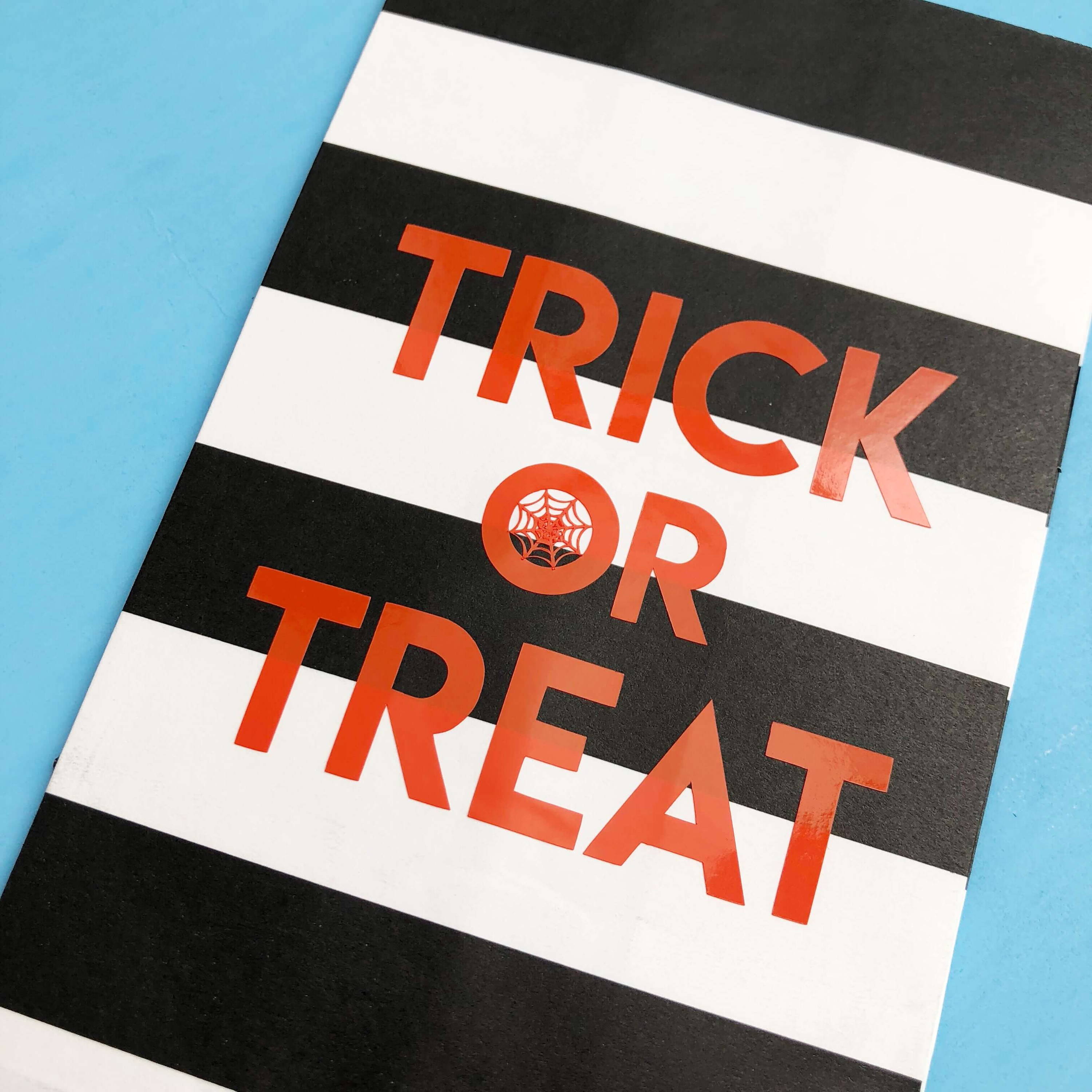 Fill your customized treat bags with fun snacks and party down!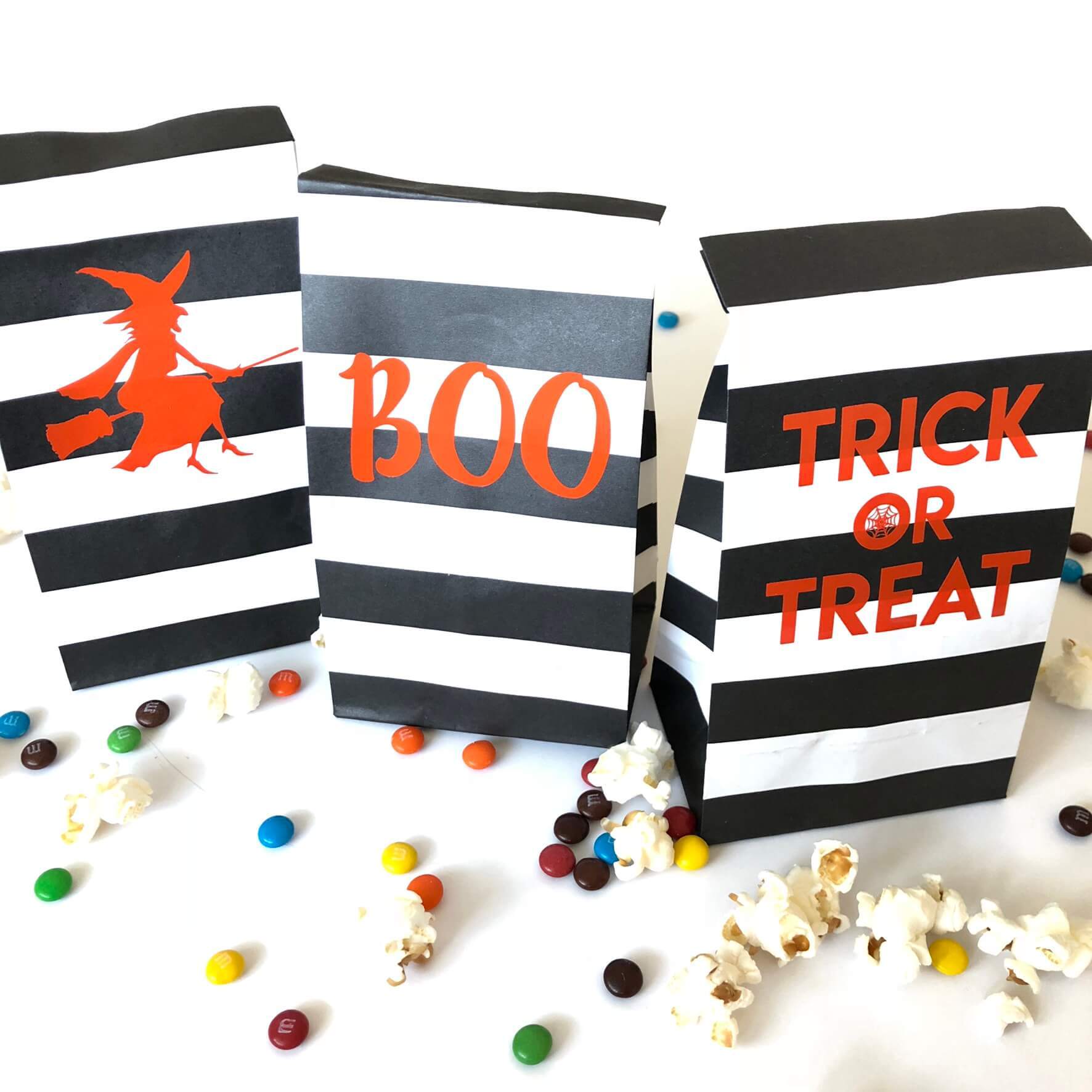 About the Author
Aubrey Claybrook
My name is Aubrey and I currently live in Kaysville, Utah. I'm married to a wonderful husband and we have three silly, energetic kids. I love anything creative, including refinishing furniture, interior design, making fun party favors, holiday decor, and of course all things made with my Silhouette machine. I enjoy using my creativity as part of my every-day life, and I love inspiring others to do the same! Follow me on Instagram: @projectsilhouette