One of my favorite things to do is transform plain objects like a planter, lampshade, and even a wallet using vinyl. When I saw the Velvet Heat Transfer Vinyl, I knew it would be perfect to transform a plain blanket since the velvet texture would add a touch of luxury to my very basic throw. The Velvet Heat Transfer Vinyl is so much fun to use. Not only is it gorgeous on blanket, but also think how pretty it would be on a sweatshirt, hat, or even a pillow!
This project is great for intermediate skill level crafters. If you're ready to add some pizzaz to your home décor, check out the boho chic sunburst throw with Velvet Heat Transfer Vinyl video tutorial below!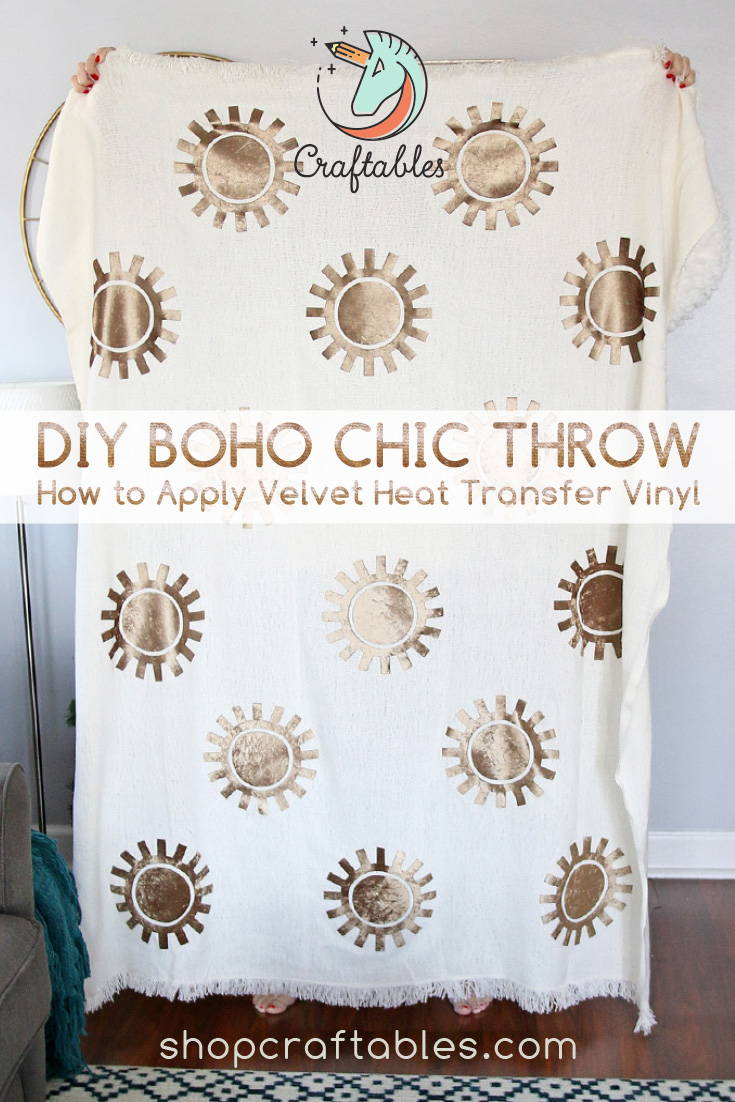 Here are the supplies you will need:
Throw Blanket

Electronic Cutting Machine (like a Cricut or Silhouette)

Cutting Mat (Strong Grip)

Cricut EasyPress and Mat (or an Ironing Board and Iron)
Step 1: Open up the boho chic sunburst throw with velvet heat transfer vinyl cut file and click "Make". Select "Denim, Bonded" for a Cricut Maker, "Fabric +" from a regular Cricut, or "Fabric, Thick (canvas)" if using a Silhouette from the materials dropdown. I also selected "more" from the pressure dropdown.
Step 2: Cut your vinyl down to 9.25 inches and place it liner (velvet) side down on the cutting mat and load it into your machine to cut.
Step 3:  Use a weeding tool to remove the negative.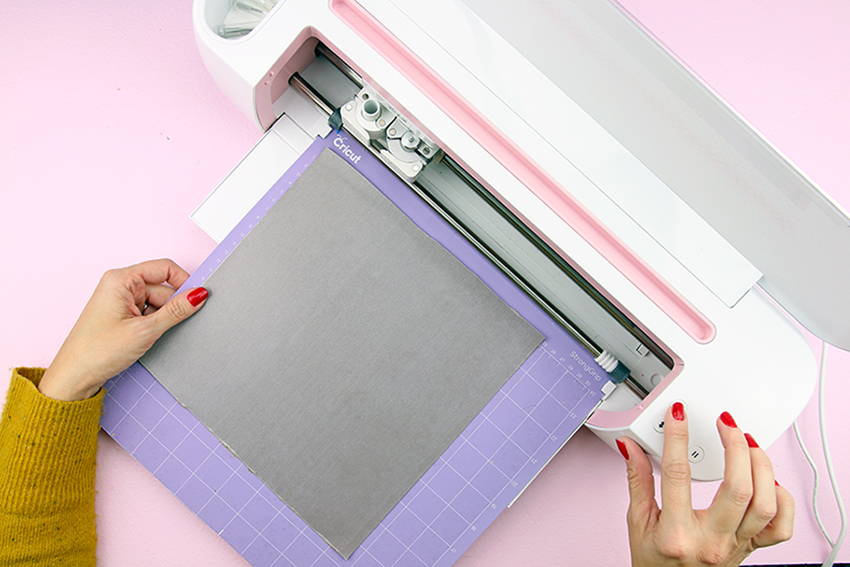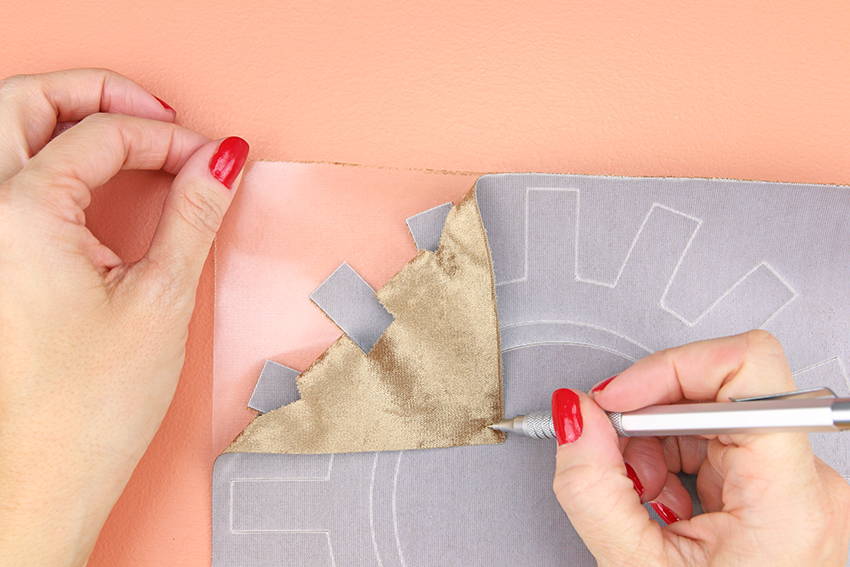 Step 4:  To use the Velvet Vinyl, set your EasyPress (or iron) to 300-315 degrees. Preheat the blanket for 5 seconds. Then, firmly press the design for 10 seconds. Finally, add a Teflon sheet on top of the design and press for 15 seconds.
Step 5: Wait 1 minute then remove the carrier sheet. If the vinyl is still not adhered, cover with the Teflon sheet and press for another 10 seconds.
Step 6: Continue cutting sunbursts designs until you have enough to cover your throw (I cut a total of 15). I laid my blanket down on the ground and placed all of my sunburst designs. You could measure, but I just eyeballed mine. I started with 2 designs at the top, then 3, and repeat this until I got to the bottom of the blanket. Repeat the above steps to adhere them.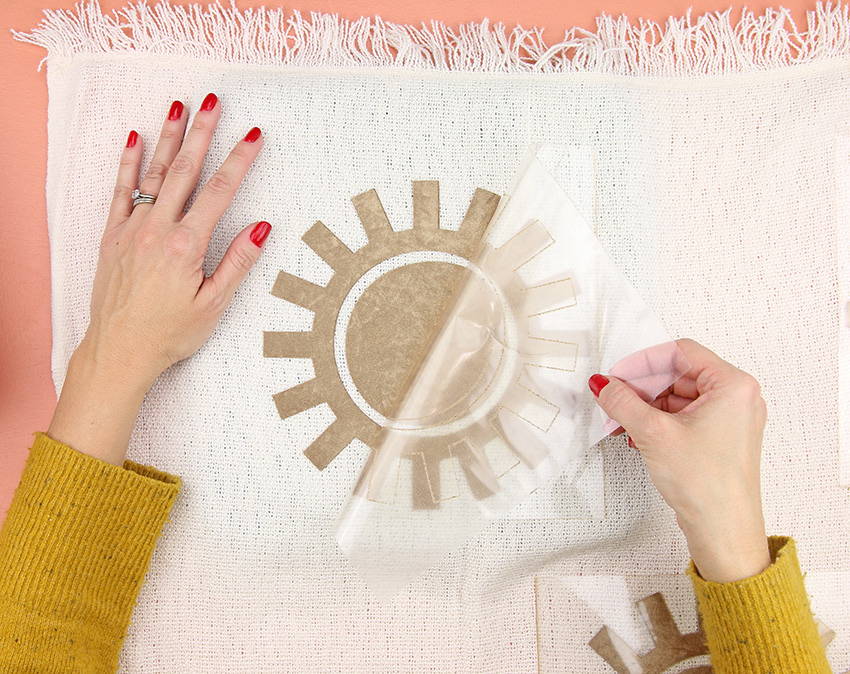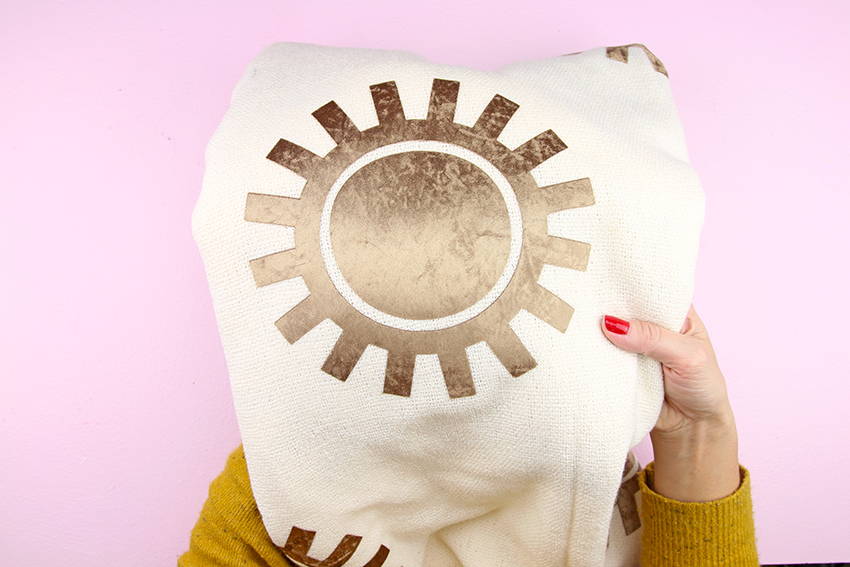 What a difference the velvety textured sunbursts make! This throw would be a stylish addition to any sectional, bed, or loveseat. The boho chic sunburst throw with Velvet Heat Transfer Vinyl would even look pretty draped out of a decorative basket.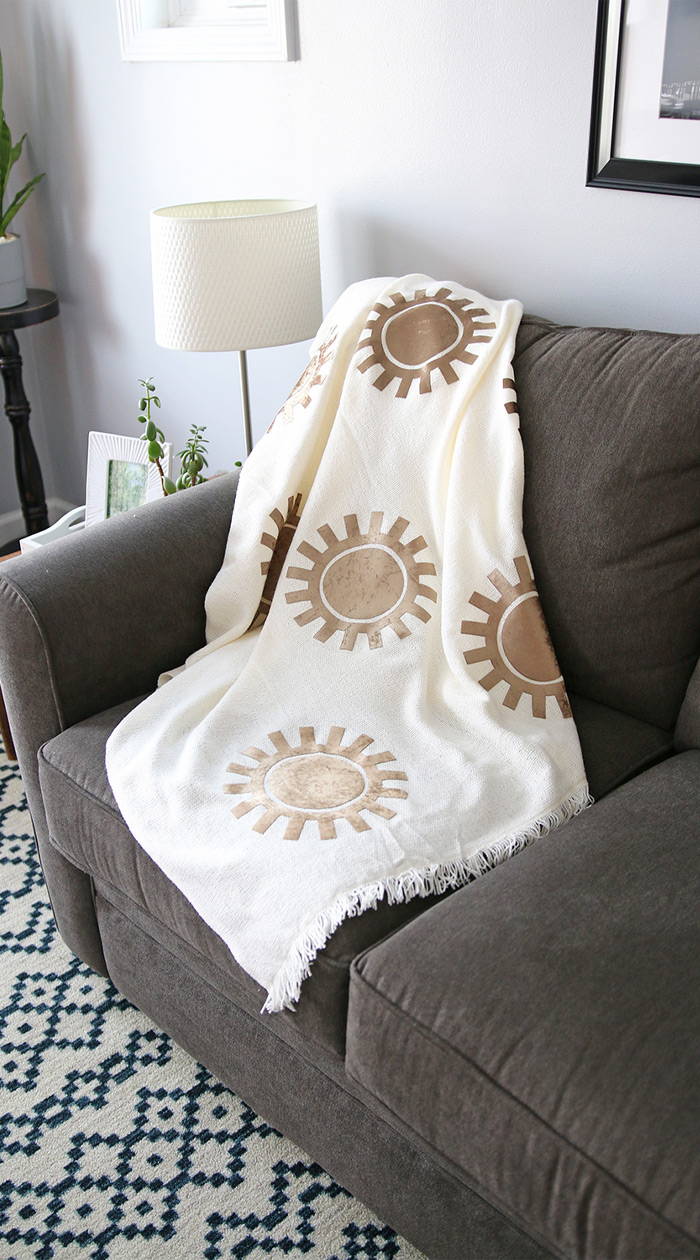 About the Author
Meghan Quinones
Meghan lives in Chicago with husband and 4 year old twins. She is obsessed with making and creating for the look for less. Pretty much every decor piece in her home is something she either made or upcycled. She started her blog to inspire everyone who visits her online creative space to create in their own lives.