Hey crafters, Kayla here from the Kayla Makes blog and today we're talking about layering heat transfer vinyl. There are so many questions when it comes to layering so today, I'm going to answer the most commonly asked questions and then show you a quick and easy step-by-step tutorial.
Layering FAQ's:
1. Can I layer regular heat transfer vinyl?
Yes! You totally can. Smooth (sometimes called regular or basic) htv can be layered up to four layers.
2. Can I layer glitter heat transfer vinyl?
You can, but only on top of smooth htv. Glitter cannot be layered over glitter.
3. What about other specialty vinyls? Can I layer those?
All specialty heat transfer materials (flocked, holographic, metallic etc.) can ONLY be layered on top of standard heat transfer vinyl. You can't layer flocked over glitter or metallic over holographic etc.. They will only adhere to standard htv.
4. Can I use specialty iron on as a base for regular heat transfer vinyl?
You cannot. Nothing can be applied on top of a specialty iron on. It simply will not stick.
*Save the graphic below for an easy reminder!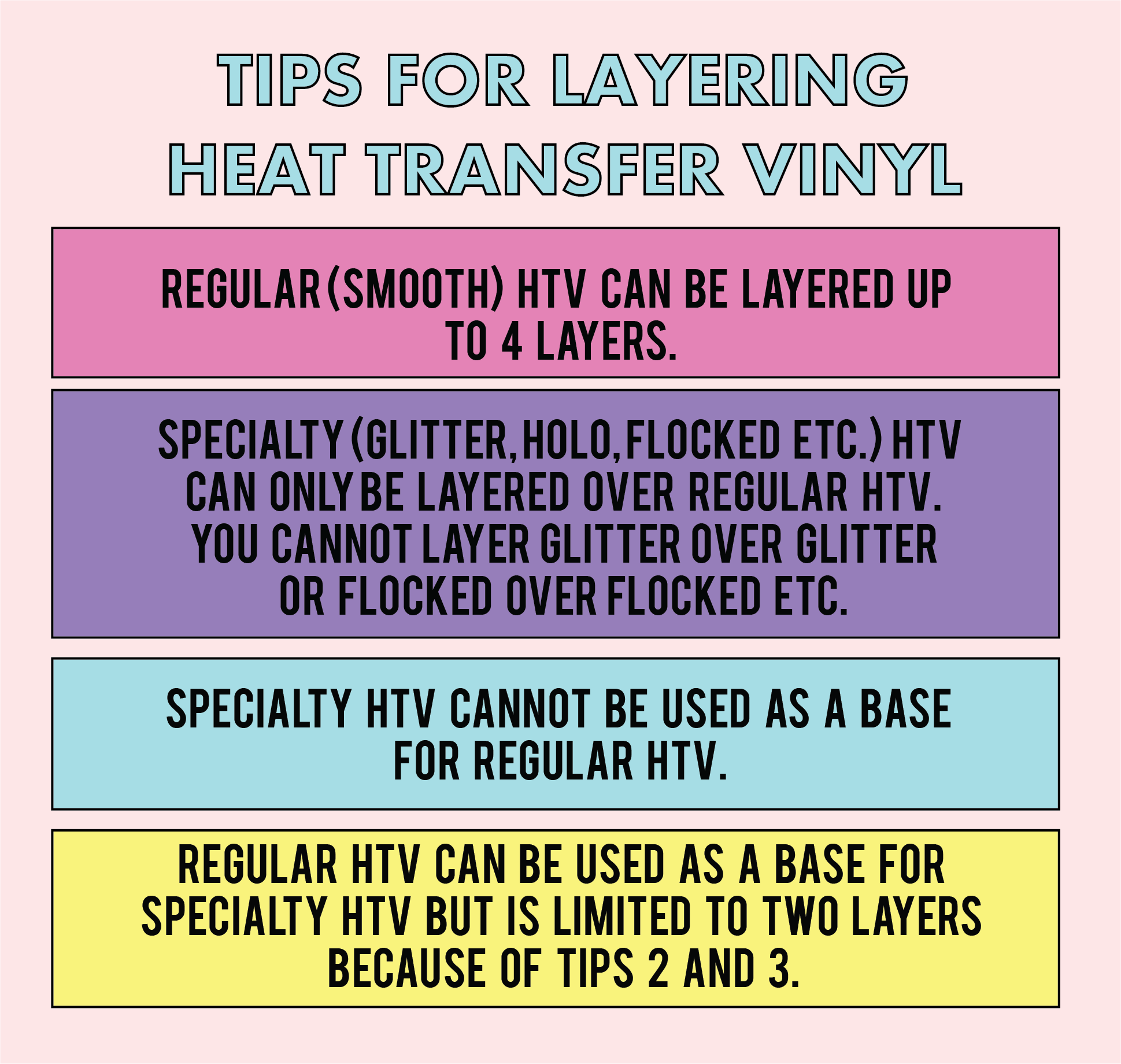 Layering Heat Transfer Vinyl On A Cotton Dress
Supplies:
Cutting Mat

Iron

Cotton Dress (or similar)

Cricut Maker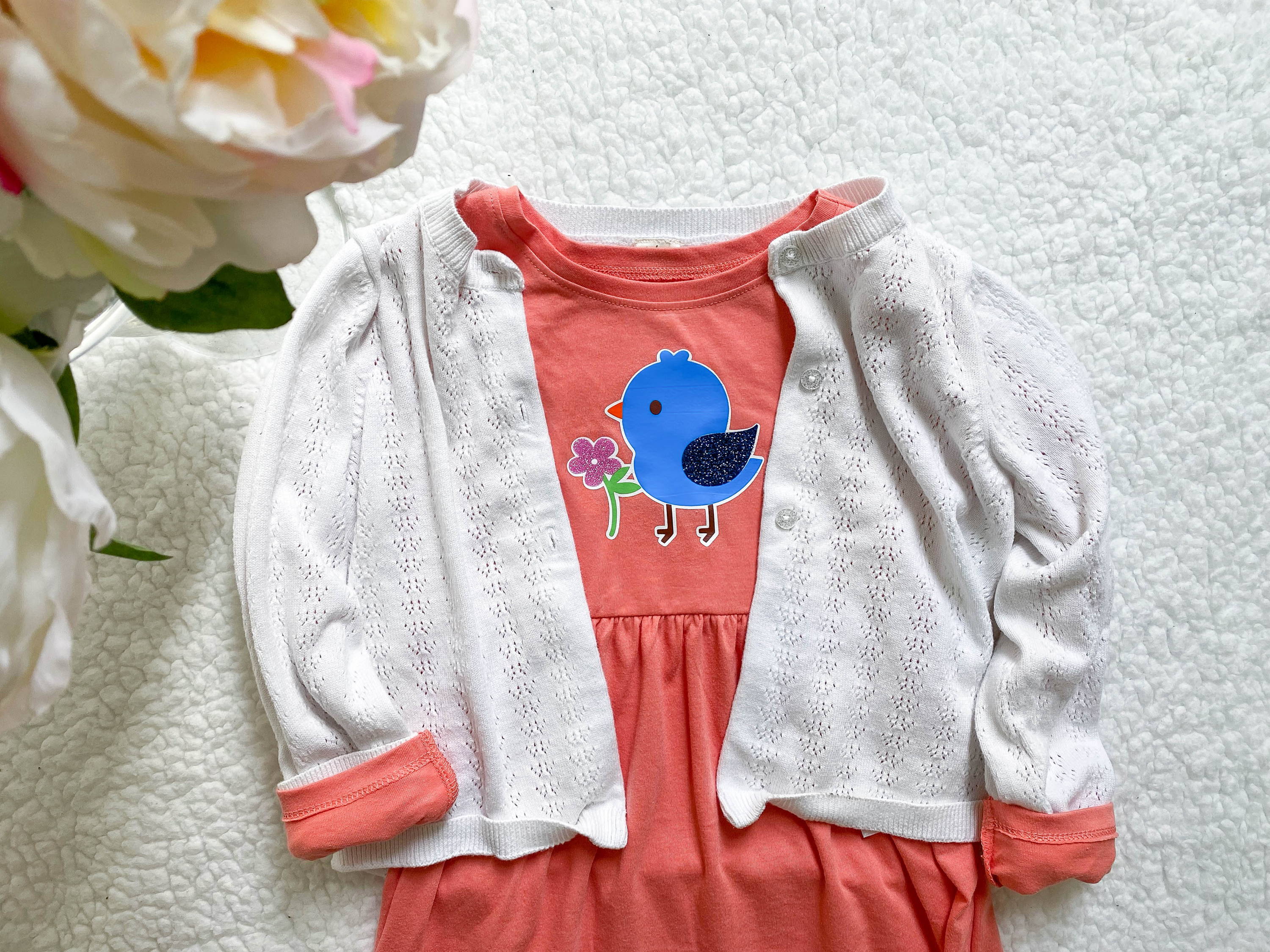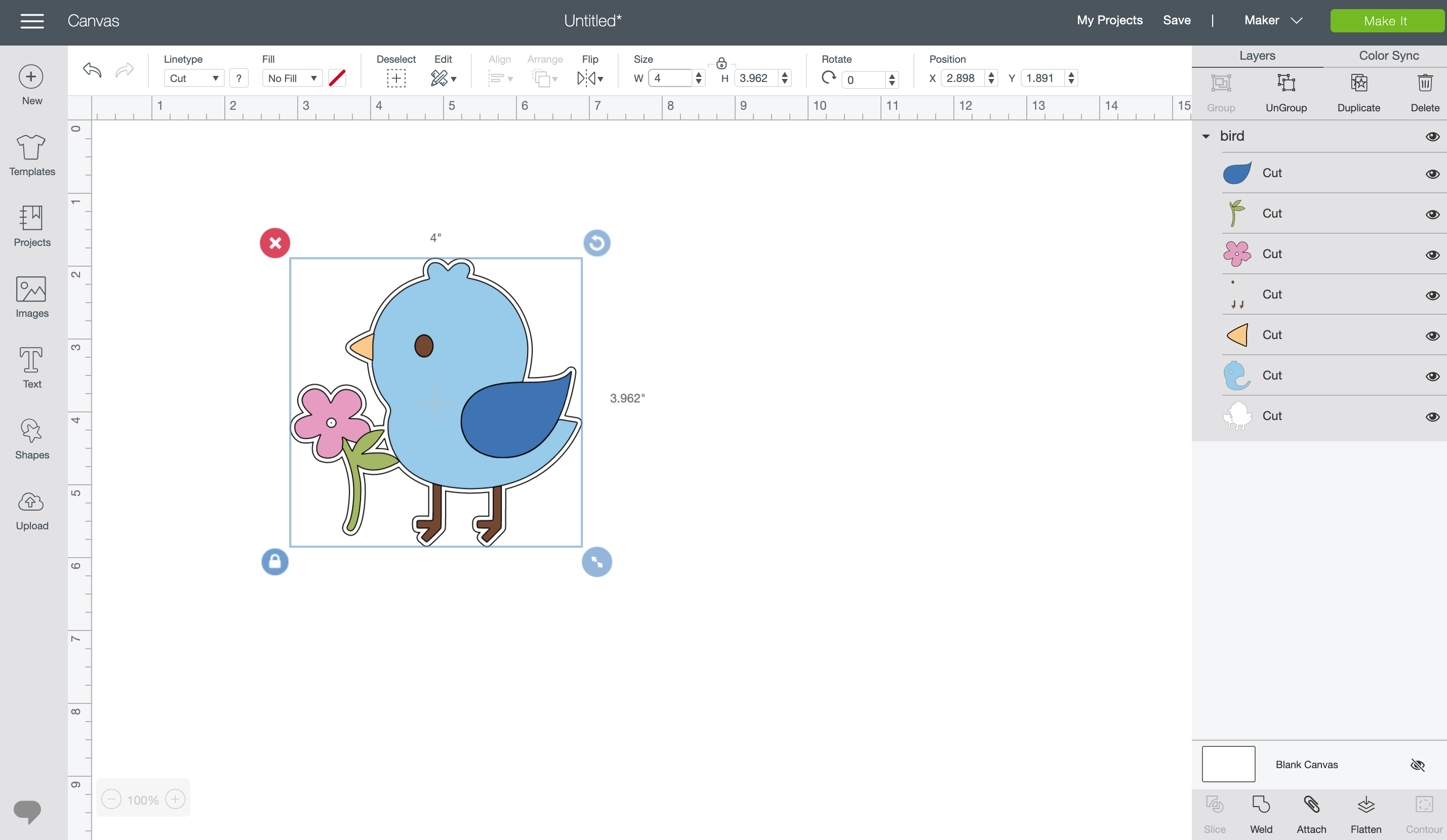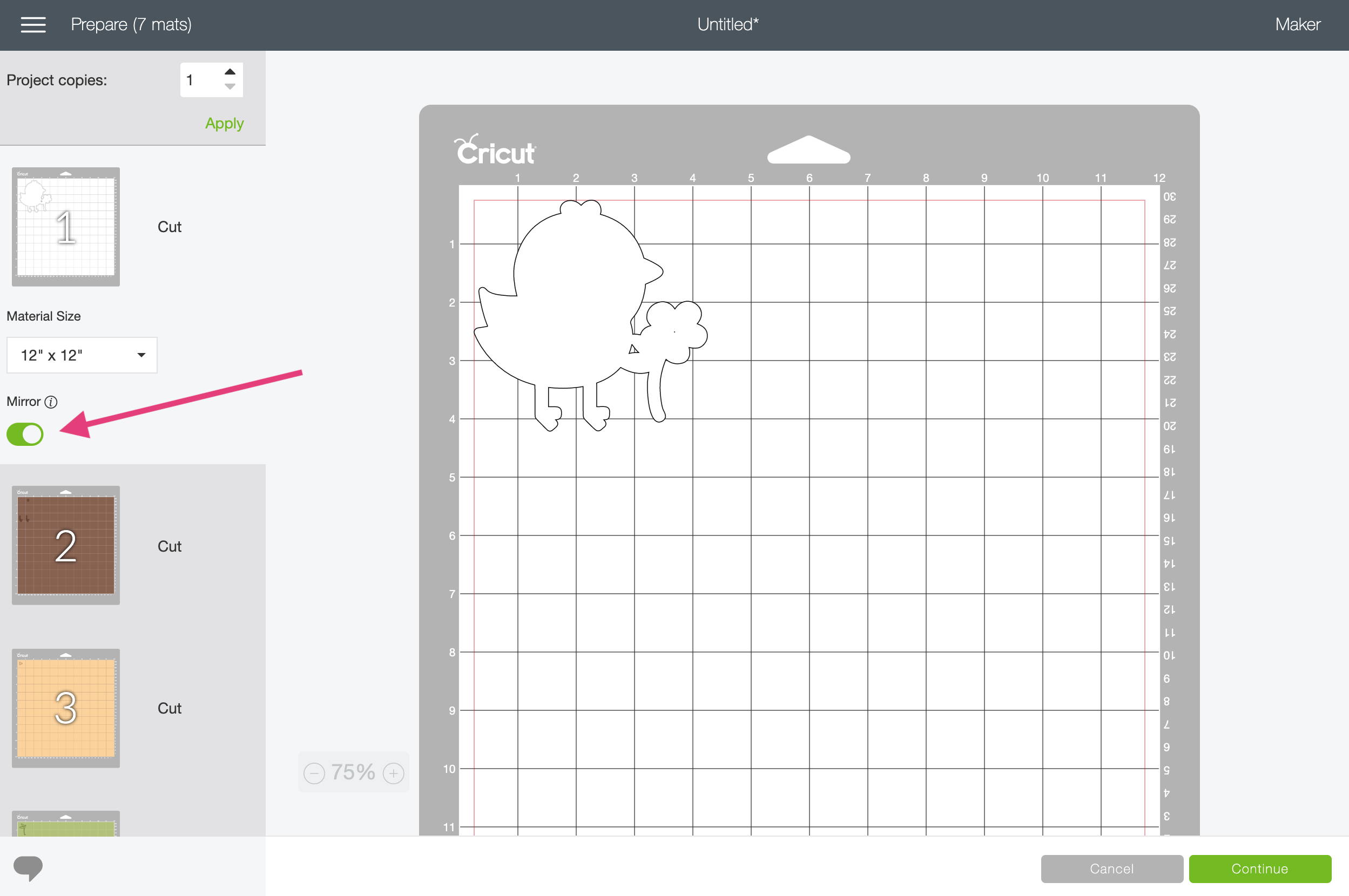 Click the make it button and in the next window you'll need to turn on the mirror setting for each mat. Select iron on as the cutting material and click continue.
Step Two: Cut and Weed Vinyl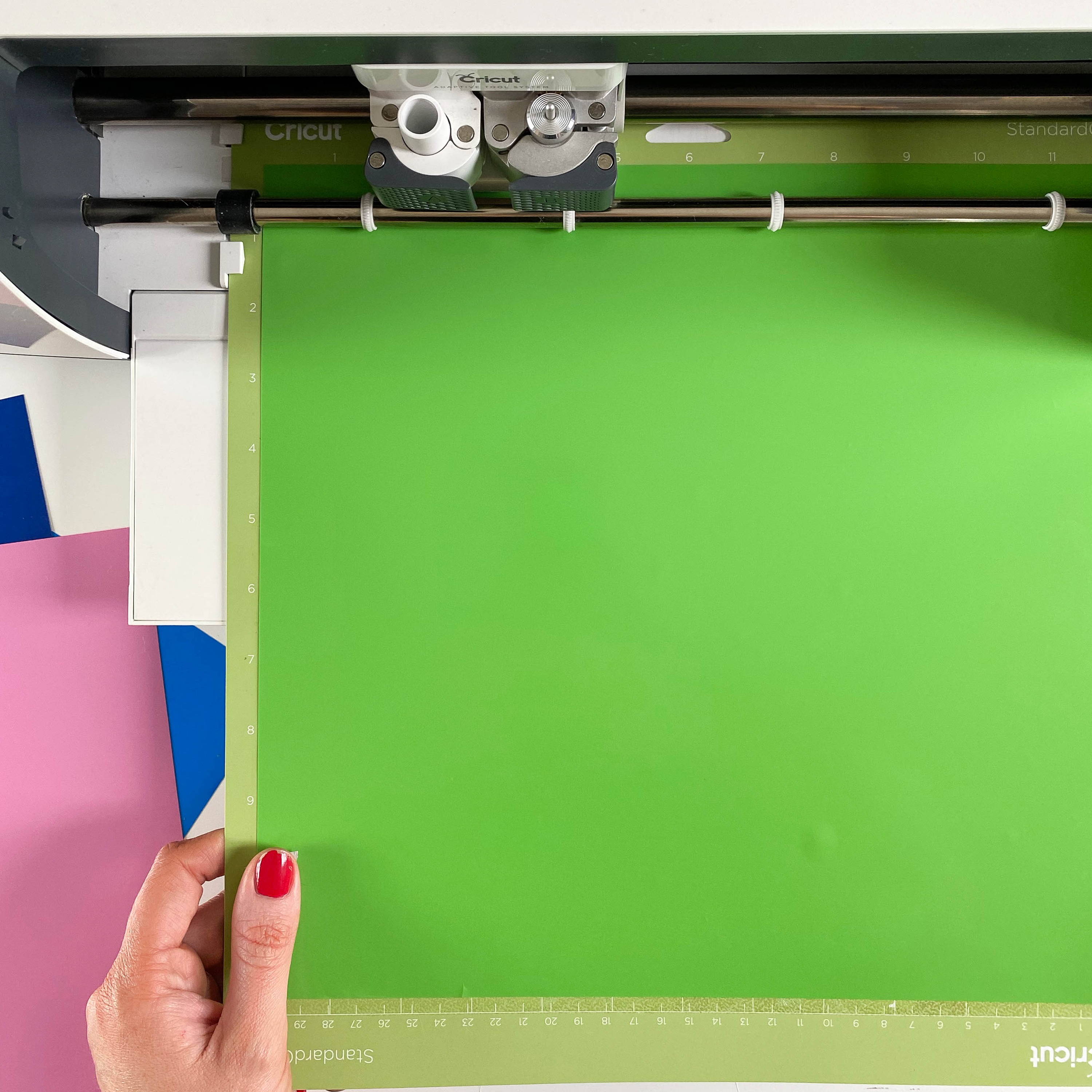 Heat transfer vinyl is cut in reverse so you'll want to place the sheet of HTV on the cutting mat with the right side (shiny side) facing down. Line the mat up between the guides and press the load button. Continue loading and cutting until each layer has been cut out.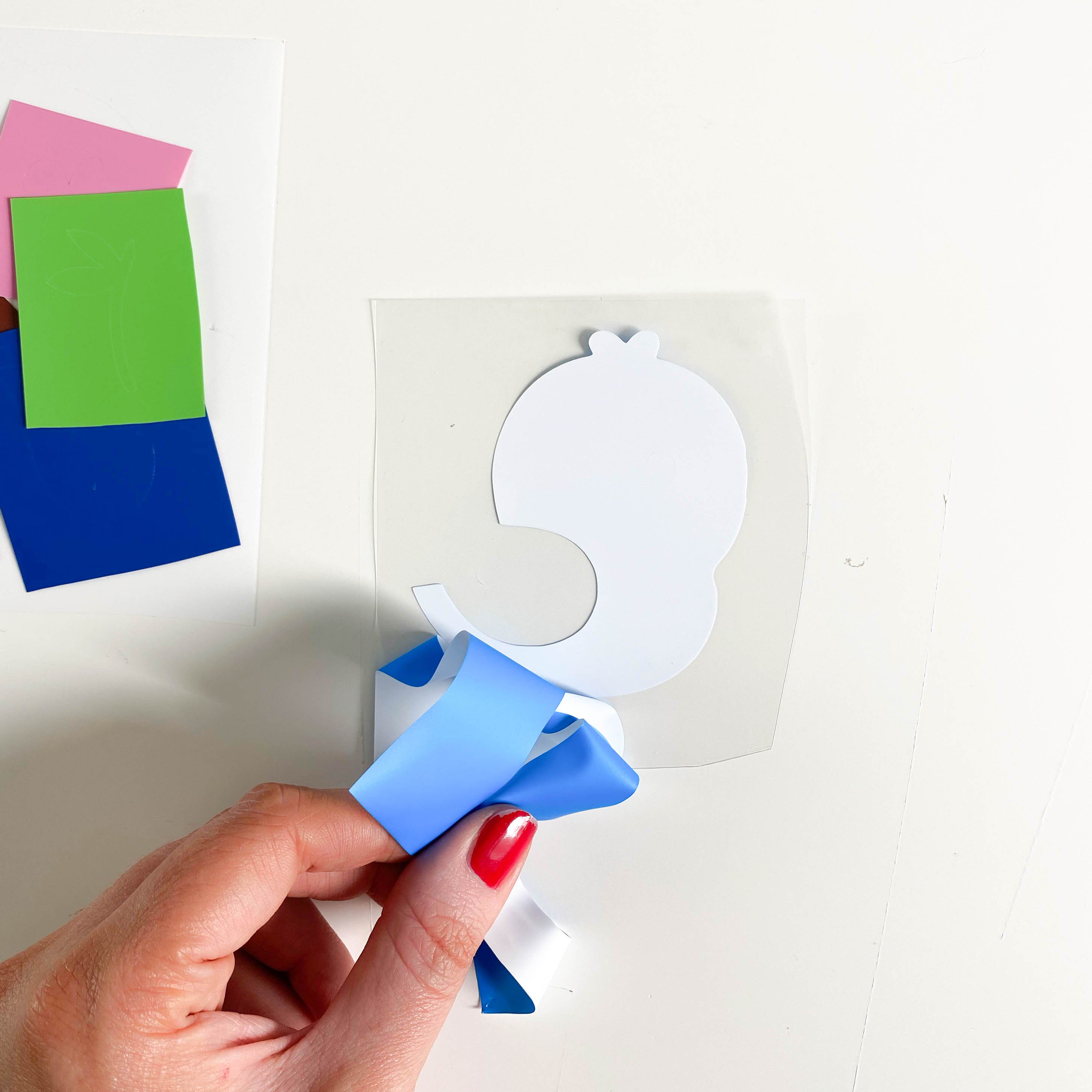 Once cutting is complete, remove the excess vinyl from around the cut images.
Step Three: Iron On Images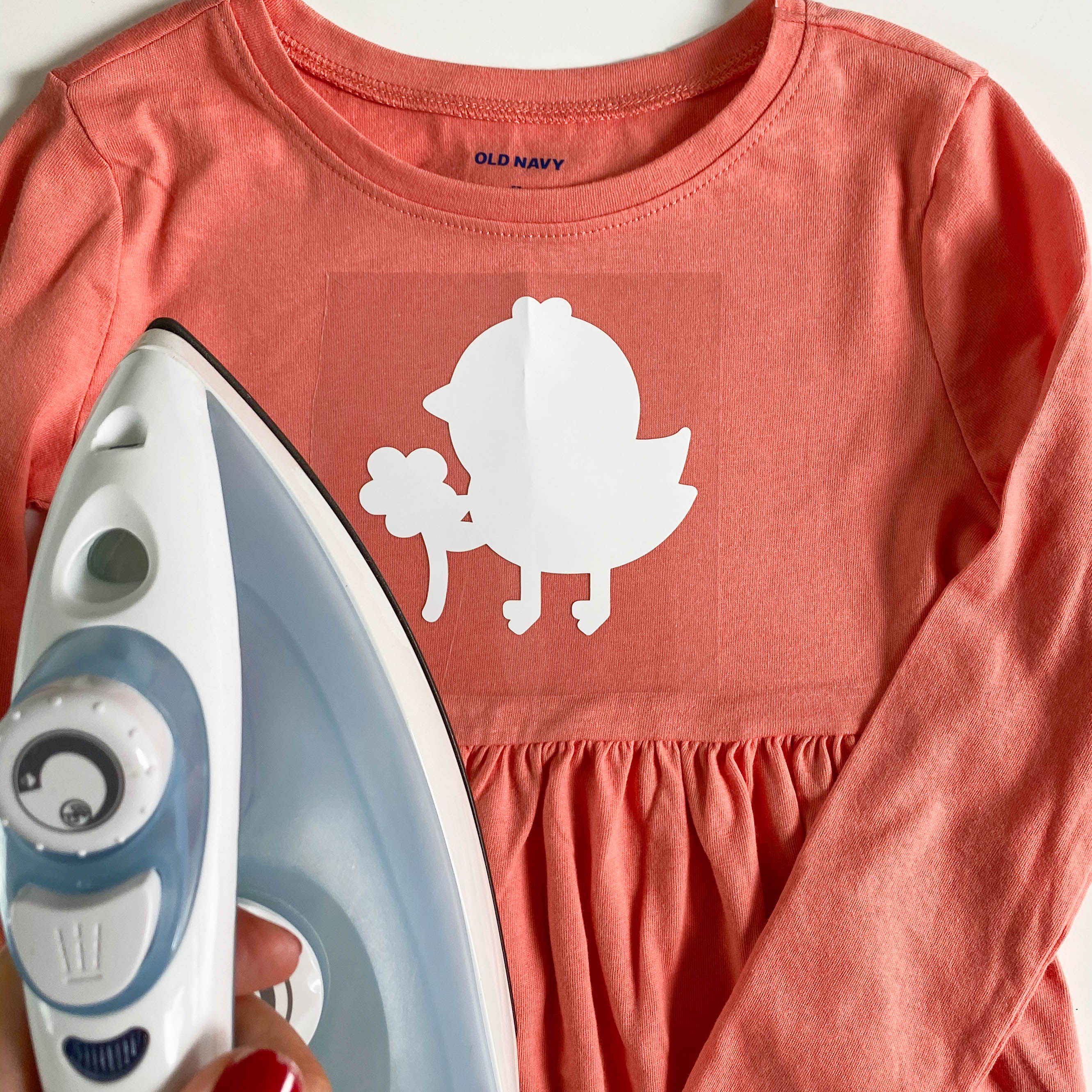 Now it's time to layer! Start with what should be your bottom layer of htv, for me it's the white outline of the bird and flower. Use an iron or heat press to apply pressure for 20 seconds. Allow the design to cool then remove the carrier sheet.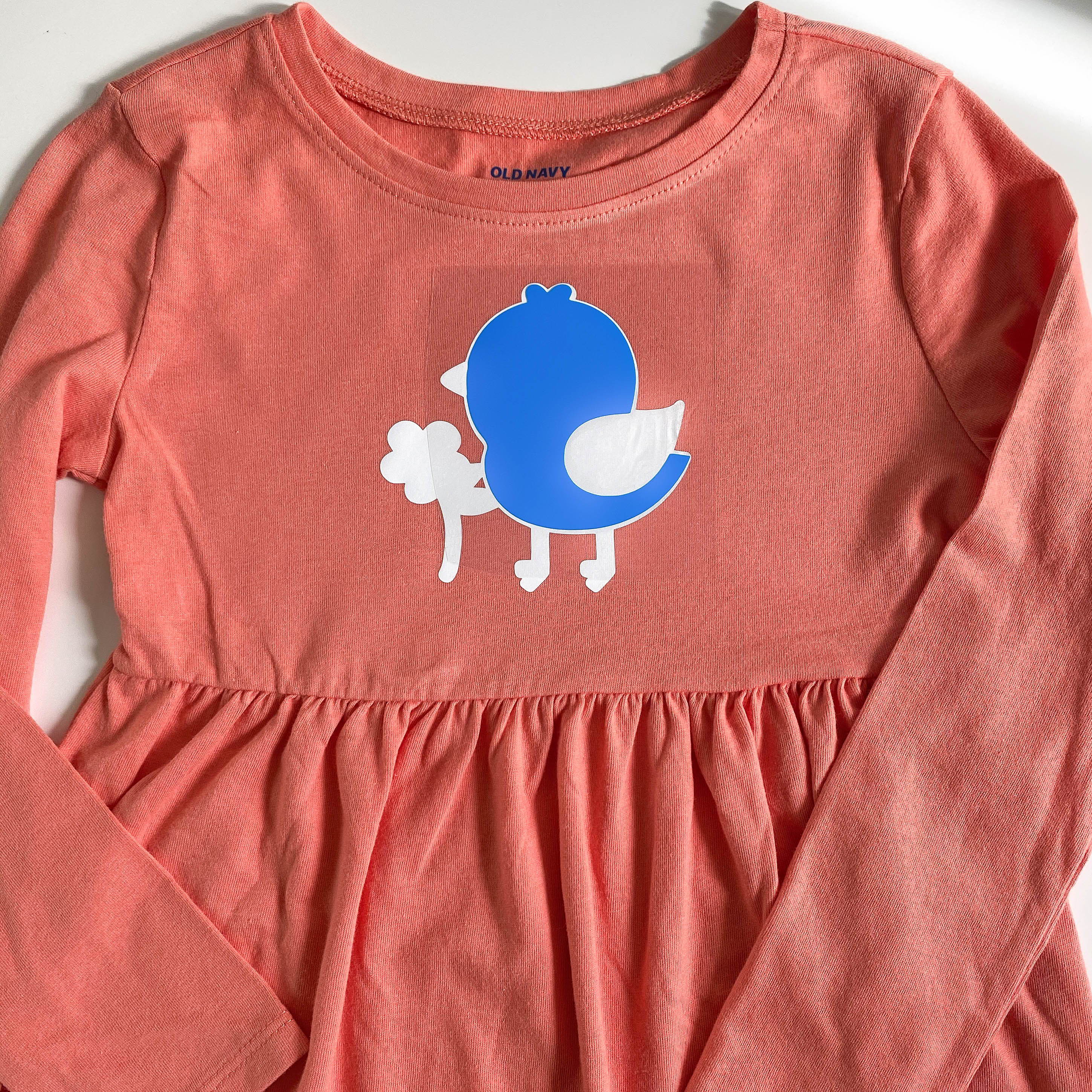 Align the next layer over the first and press again for 20 seconds. Allow it to cool and remove the carrier sheet.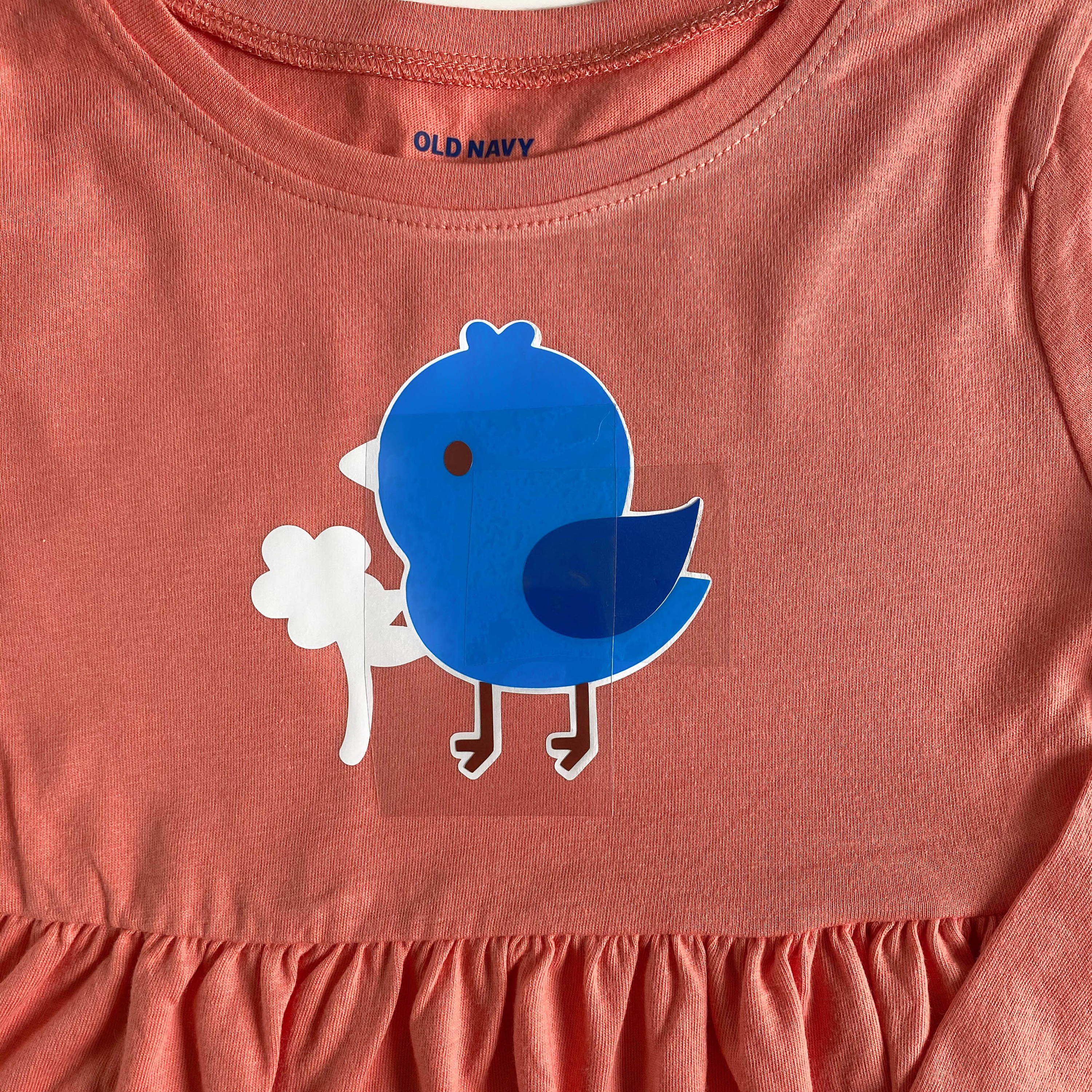 You can also do multiple layers at once as long as the carrier sheet doesn't go under one of the layers. You can see in the image above that I applied both the wing and the eye/legs layers at the same time.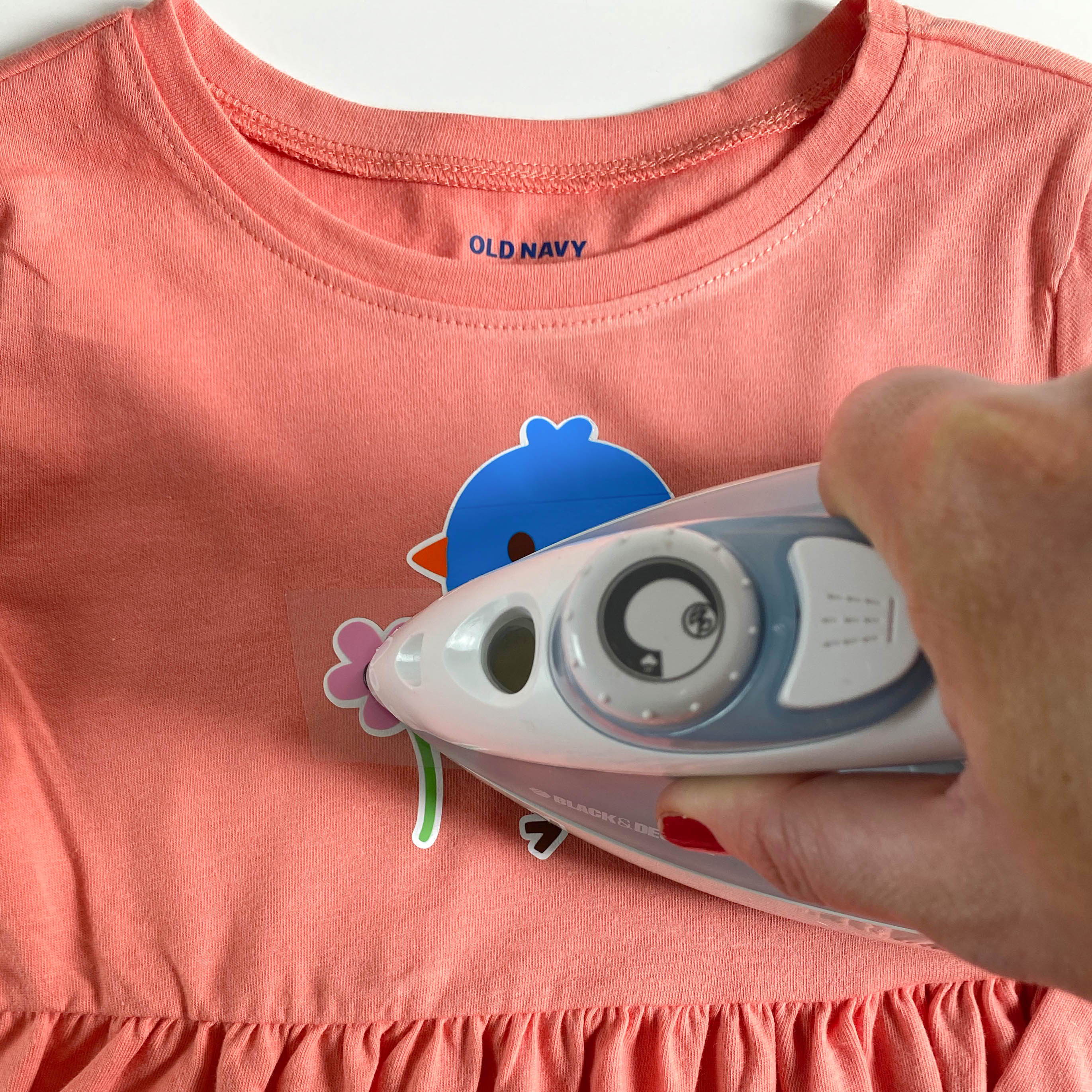 Continue pressing on each color until you have a finished design.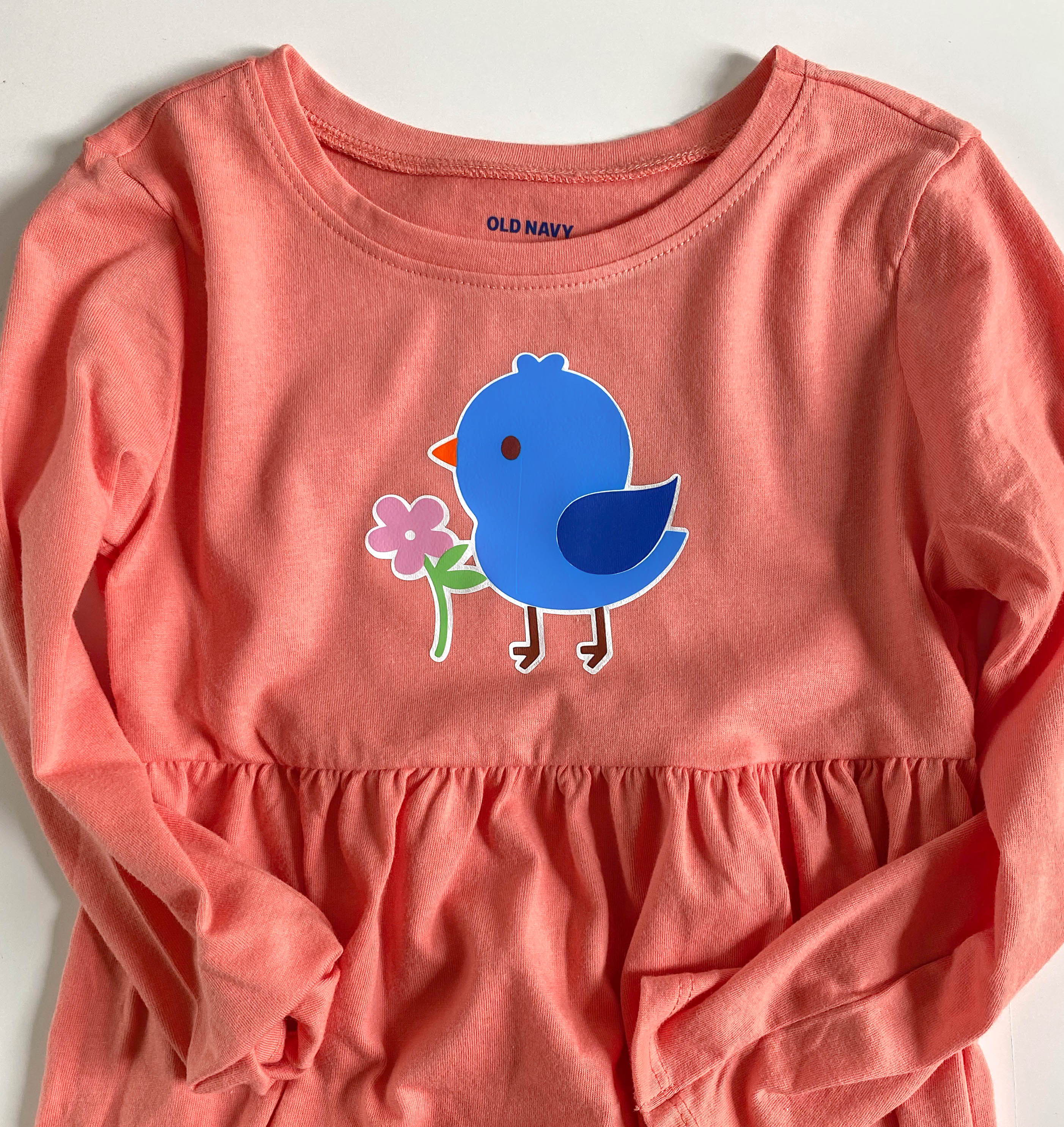 At this point I decided to add glitter heat transfer vinyl to make the design stand out a bit more.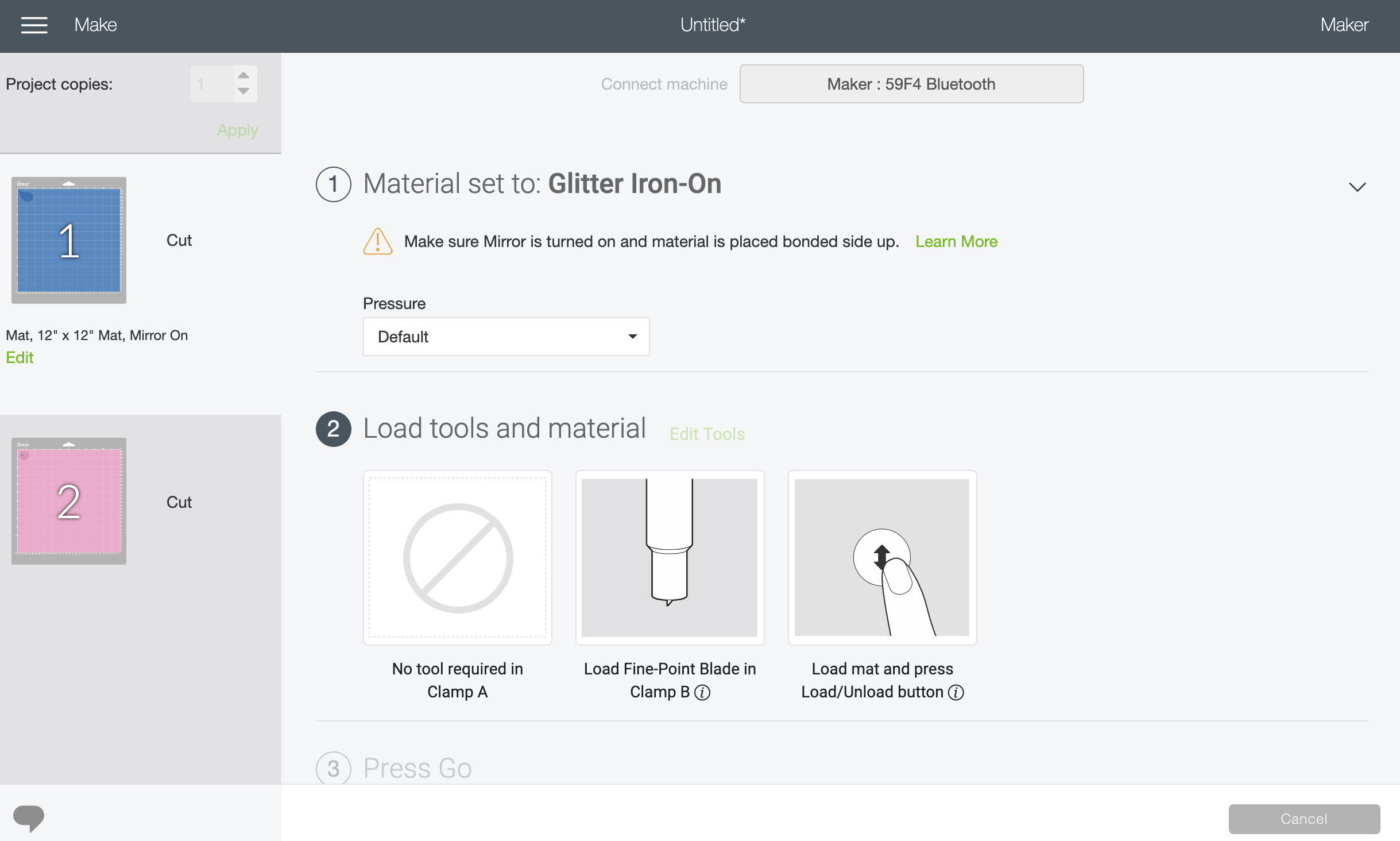 In design space I selected the shapes that I wanted to cut out of glitter htv, turned on the mirror setting and then changed the material type to glitter iron on. Load, cut and weed. the designs the same way as above.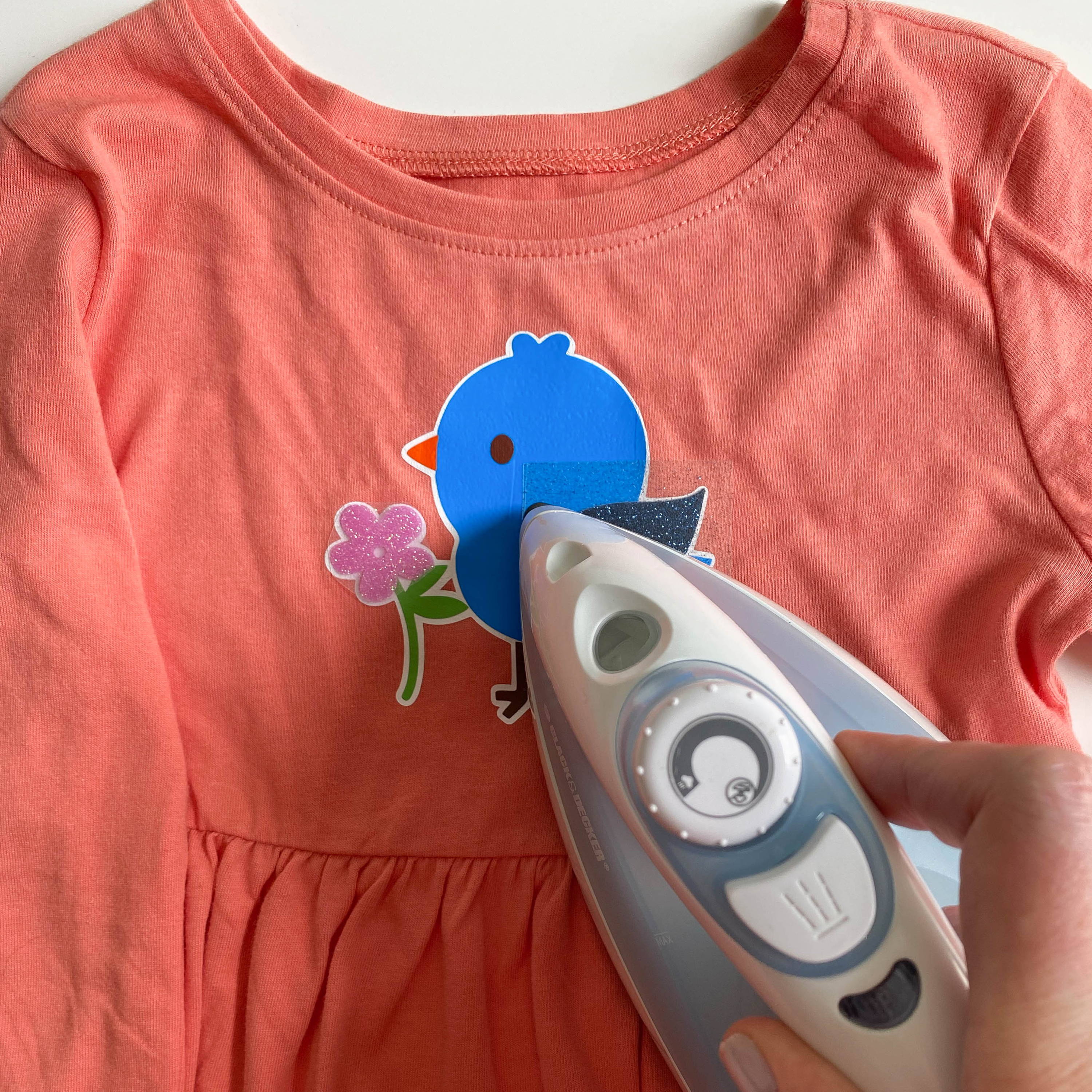 Now, you can easily layer the glitter iron on over the smooth iron on. Just be careful to cover the design or use the tip of your iron so that you do not melt the already applied htv.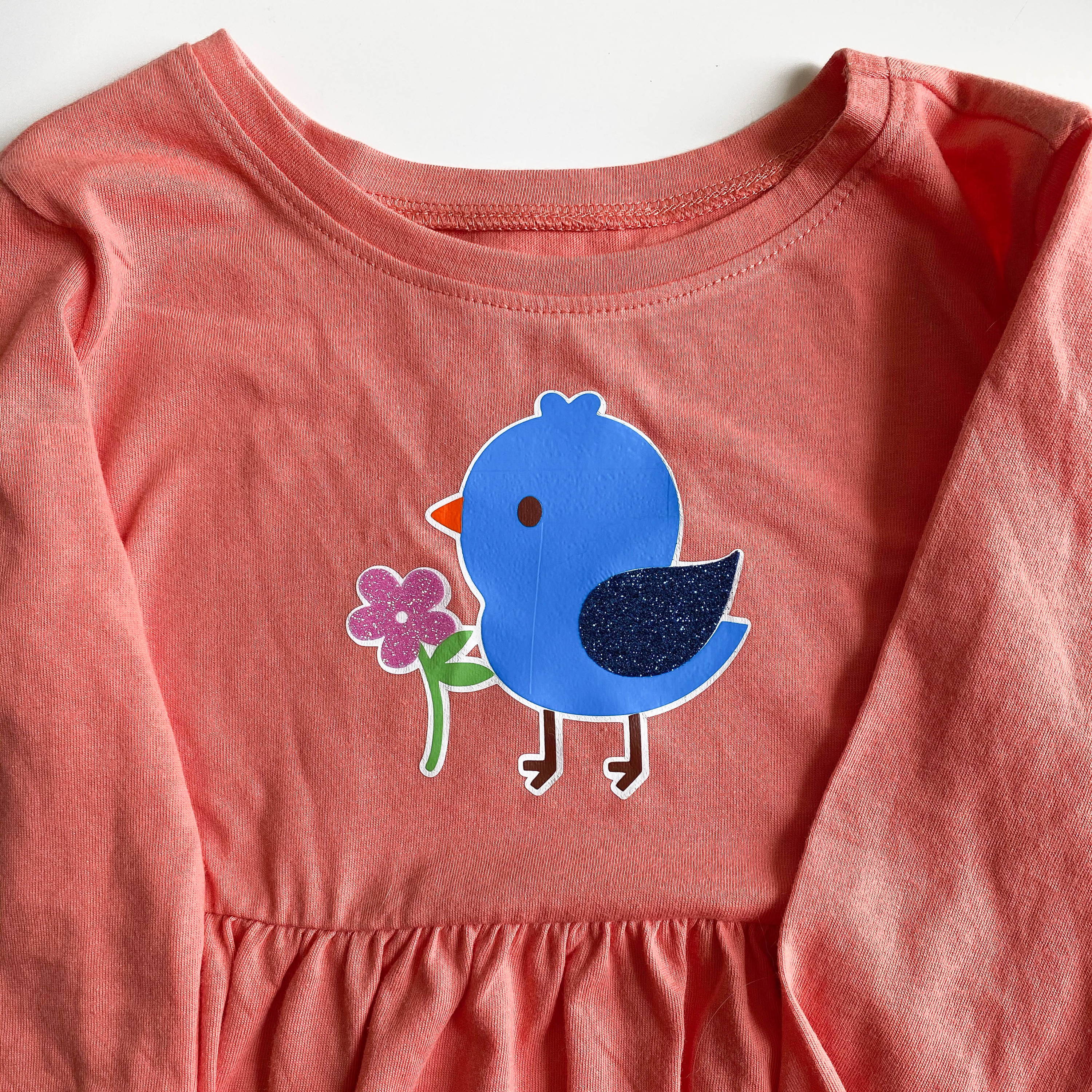 I love the dimension that glitter iron on adds!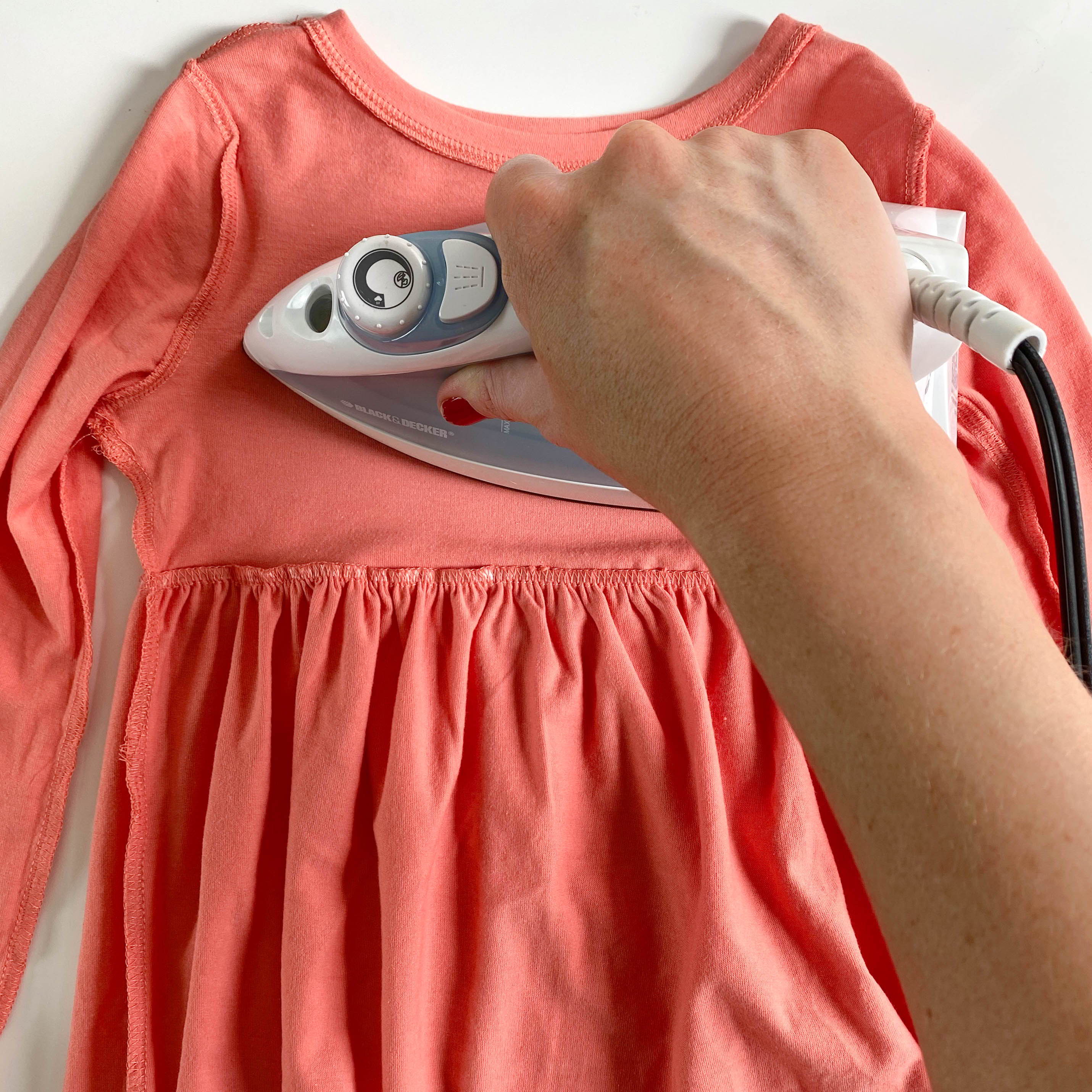 As a final step I like to turn my garment inside out and press from the inside for 20-30 seconds. This helps the vinyl adhere to the fabric but also smooths out any lines that were created from the carrier sheets.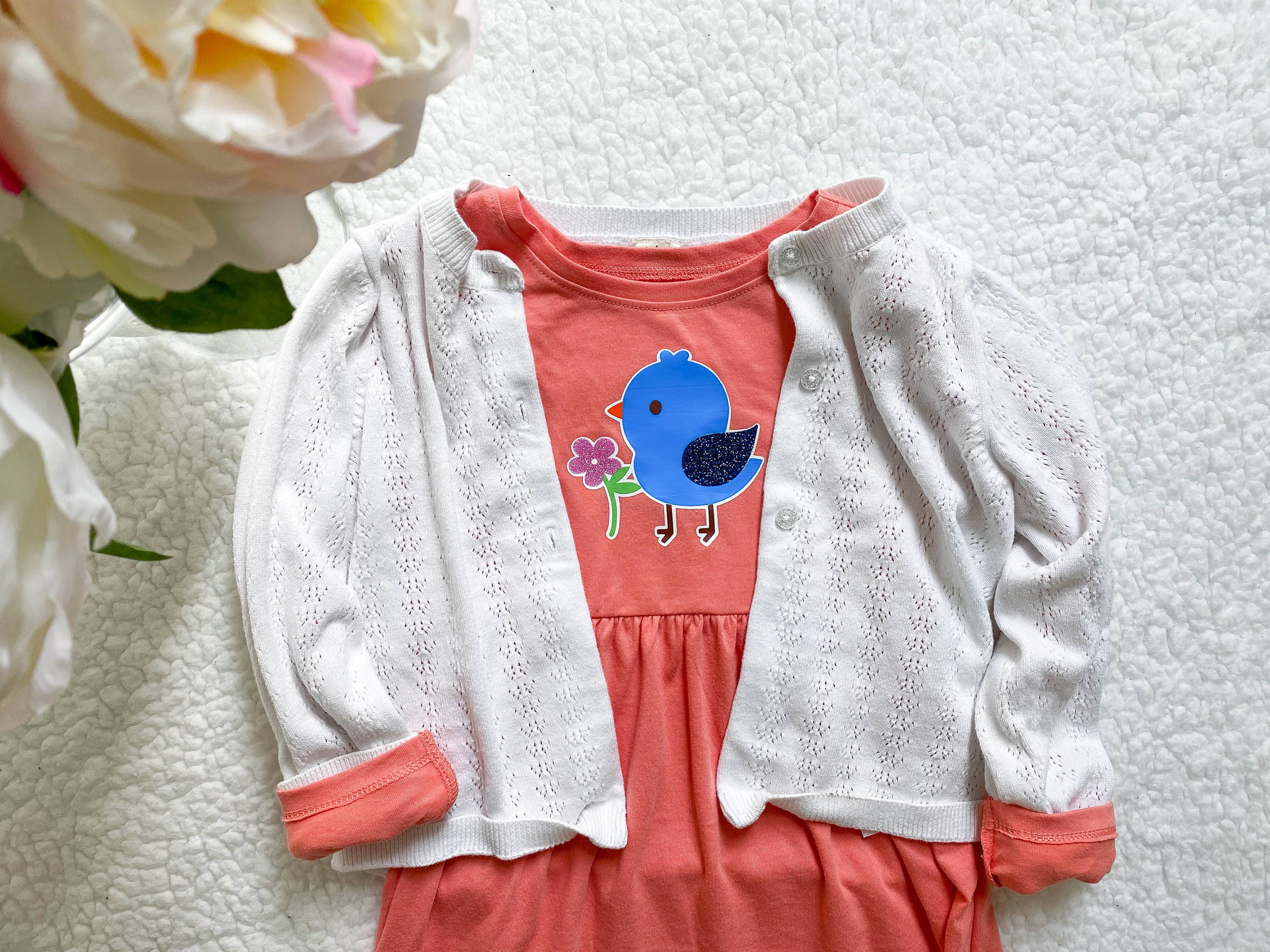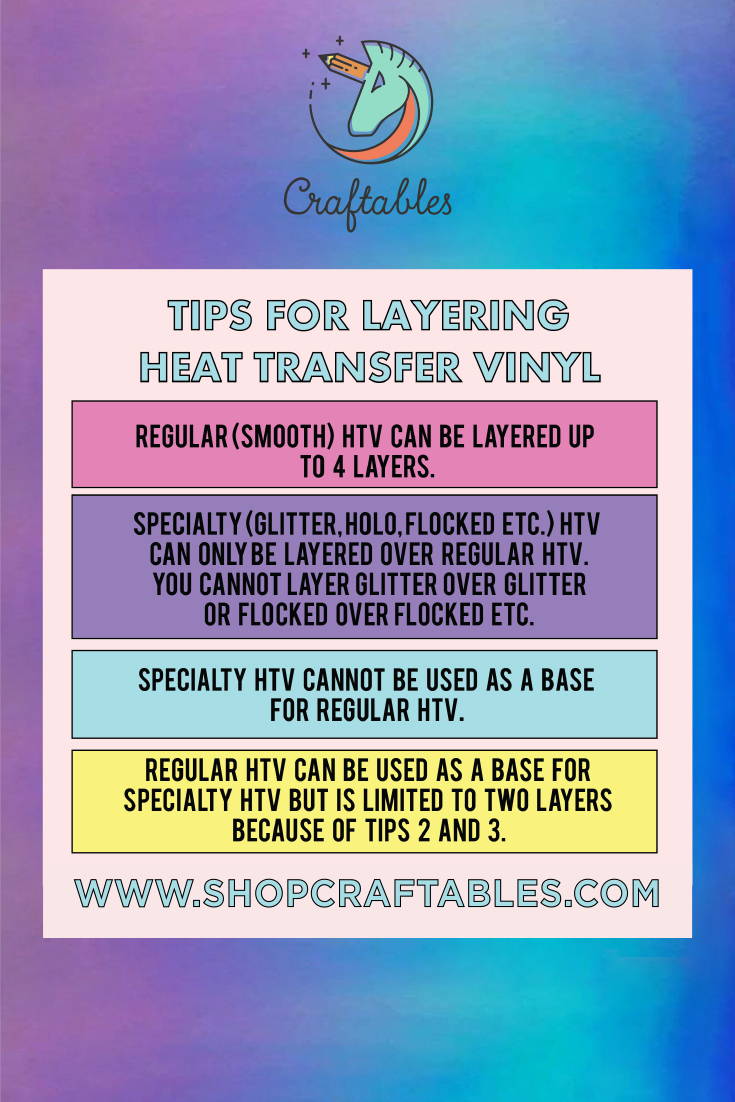 About the Author
Kayla
My name is Kayla and I'm a DIY loving mom of 3, living in North Carolina. I absolutely love creating! It doesn't matter if it's refinishing furniture or paper crafting, I love it all. I'm a former blogger for Silhouette America and current blogger for Cricut so I know the ins and outs of both machines and love teaching beginners all of the handy tips and tricks. Come visit my blog at kaylamakes.com or follow me on Instagram @kayla_made.