How To Prepare the Surface of a Ceramic Mug and Apply an Adhesive Vinyl Decal

One of the reasons I love to craft is because it is SO easy to customize anything! Once you learn a technique, you can add your own flare to pretty much any object. Adhesive vinyl is so versatile and user-friendly, its crafting capabilities are nearly endless! In this tutorial, I'm going to show you how to prepare the surface of a ceramic mug for an adhesve vinyl decal. Follow these simple steps to ensure that your newly customized mug will last.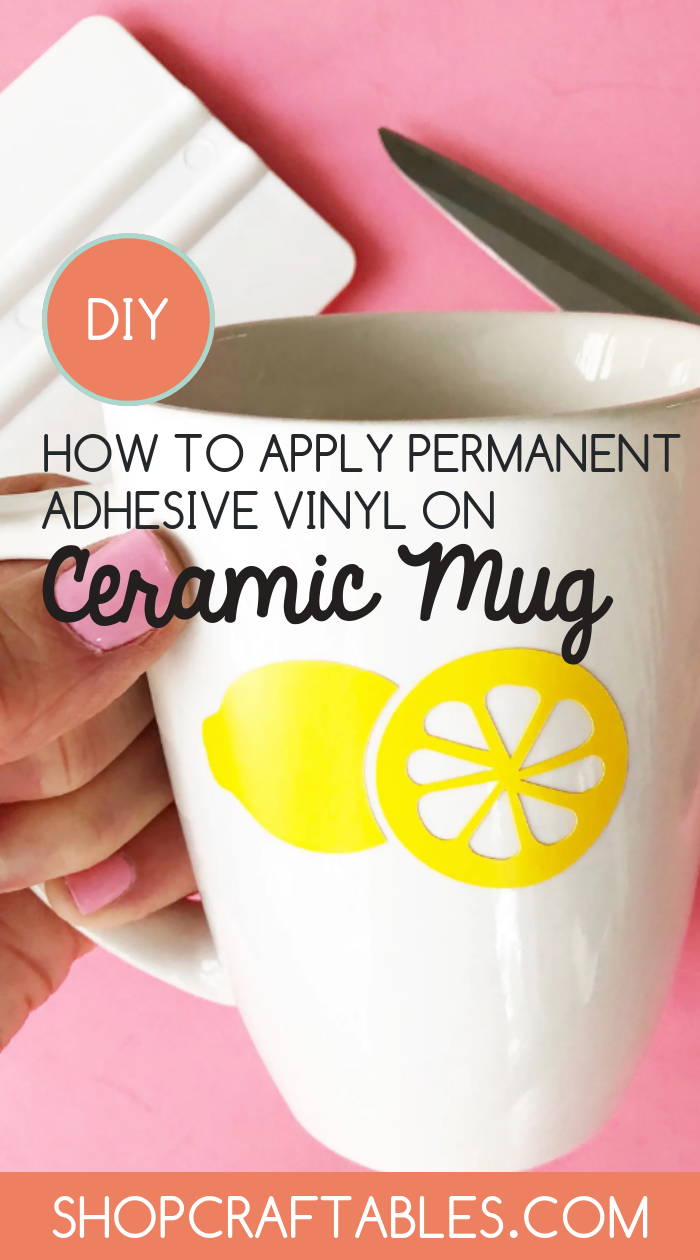 estimated time: 30 minutes
Here's what you need:
STEP ONE: Prepare your surface
Once you purchase a blank mug, take all the stickers off. If there is any sticky residue left, use a little Goo Gone or Acetone with a cotton ball to rub it off. Then wash the whole mug with soap and water.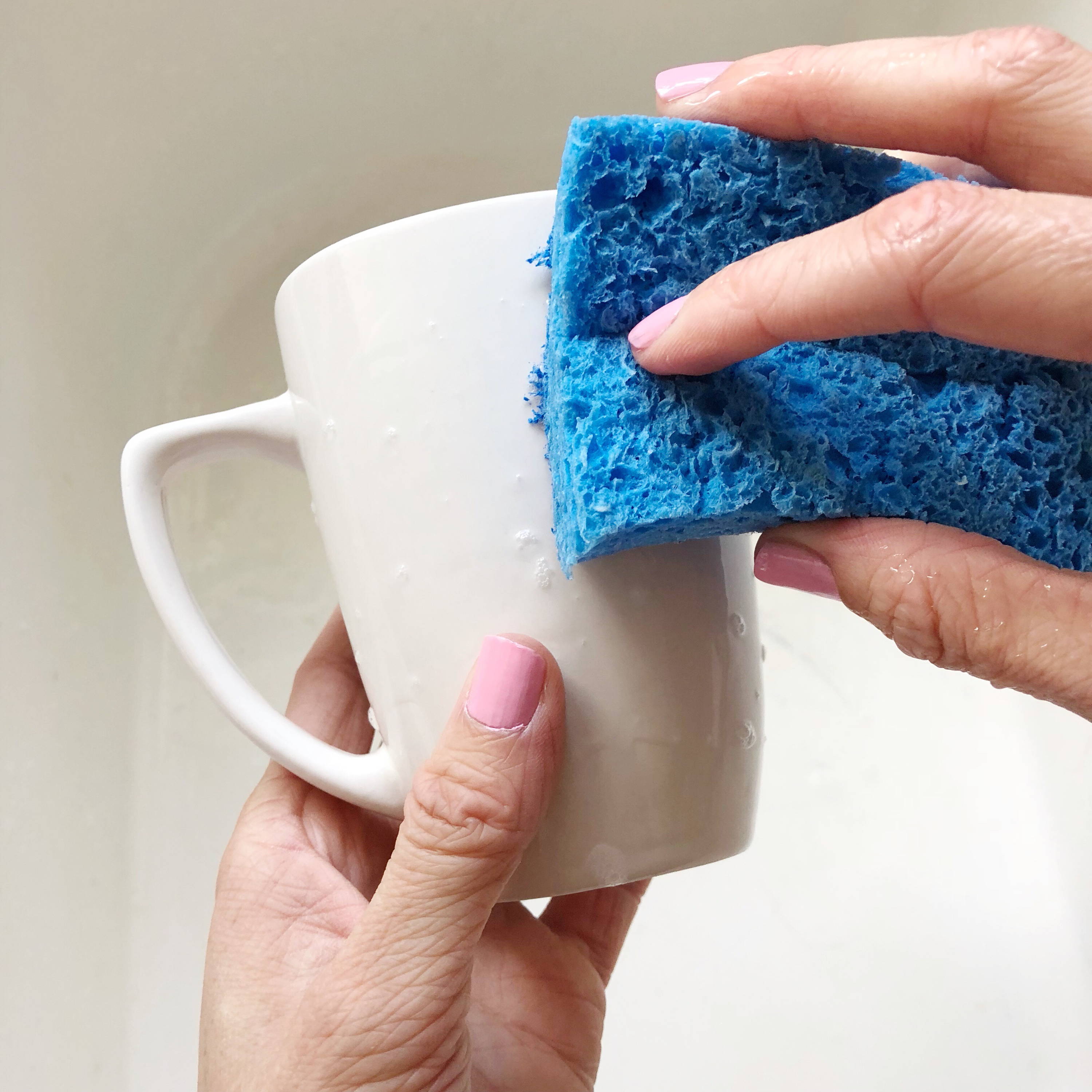 Dry off your mug completely. Pro tip: use a little rubbing alcohol on the surface to take off any leftover oils and completely dehydrate the surface.
*Follow these same steps for any hard surface. Test your material in an inconspicuous place if using a new chemical.
Now we have a very clean, and very dry mug that's ready to be customized!
STEP TWO: Prepare your vinyl decal design
Open your software program (I used Silhouette Studio) and either create your own from scratch or import a pre-made design. I found this cute citrus lemon design from the Silhouette Design Store.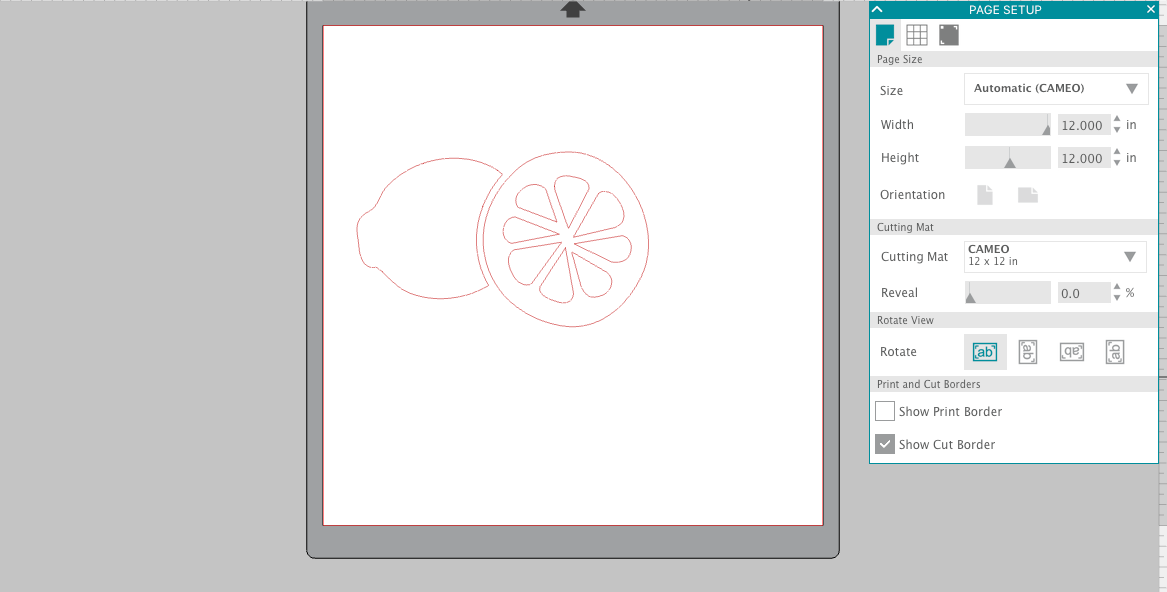 I like to add some fill color to get a better idea of what your decal will look like. Then size it to fit onto your mug.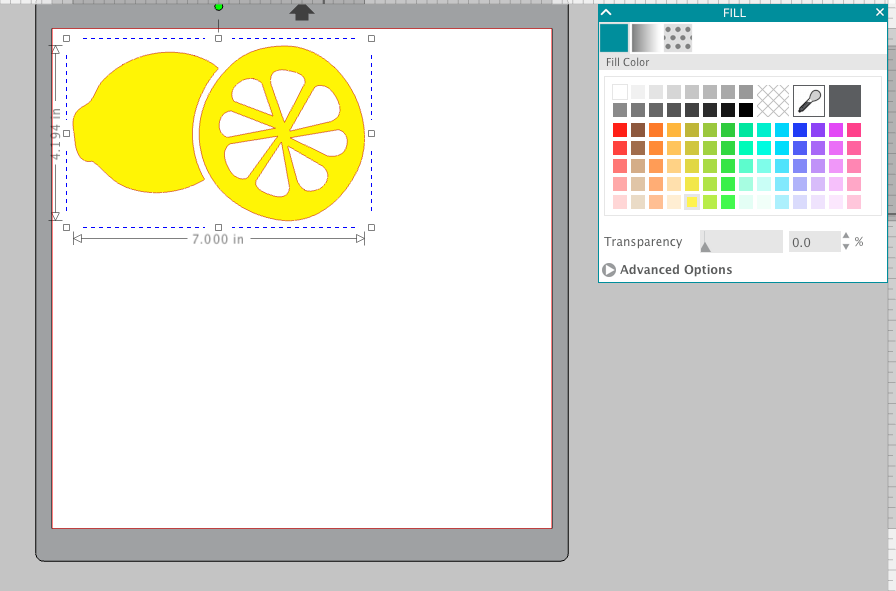 Next, open your cut settings window and select your material. For permanent vinyl, you want to use the glossy vinyl settings. Remember to change your blade accordingly.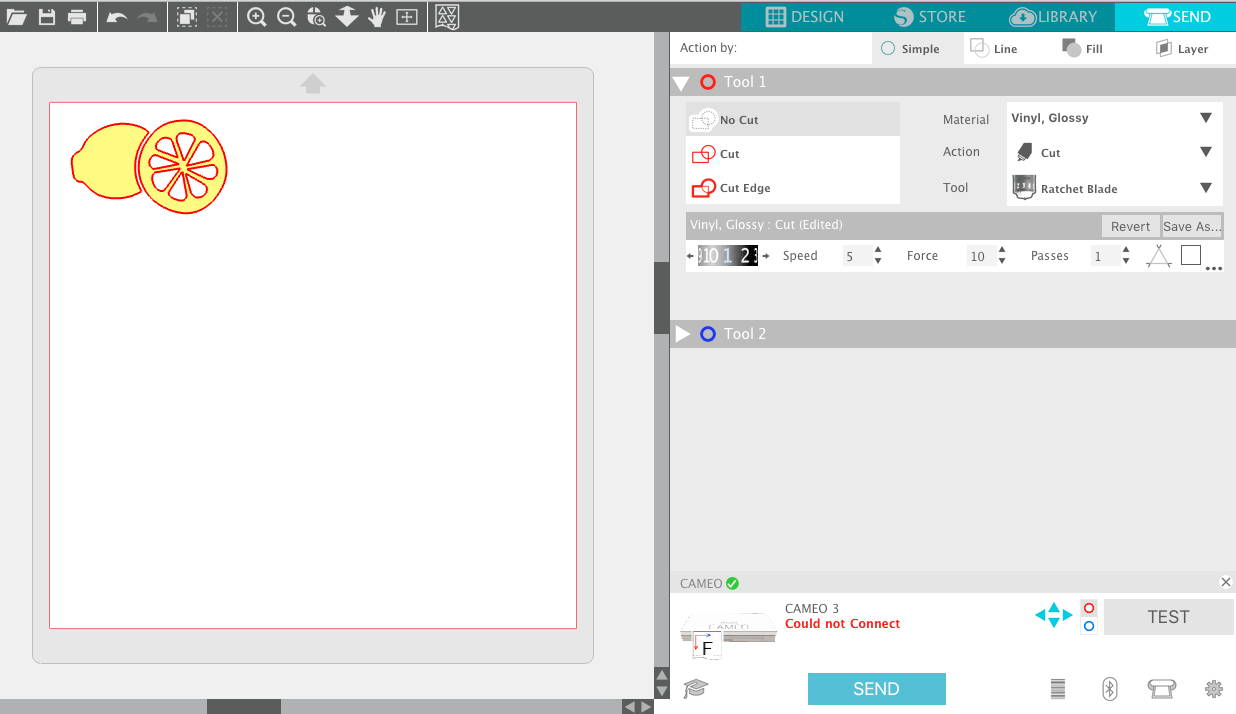 Place your bright yellow vinyl onto your cutting mat, right side up.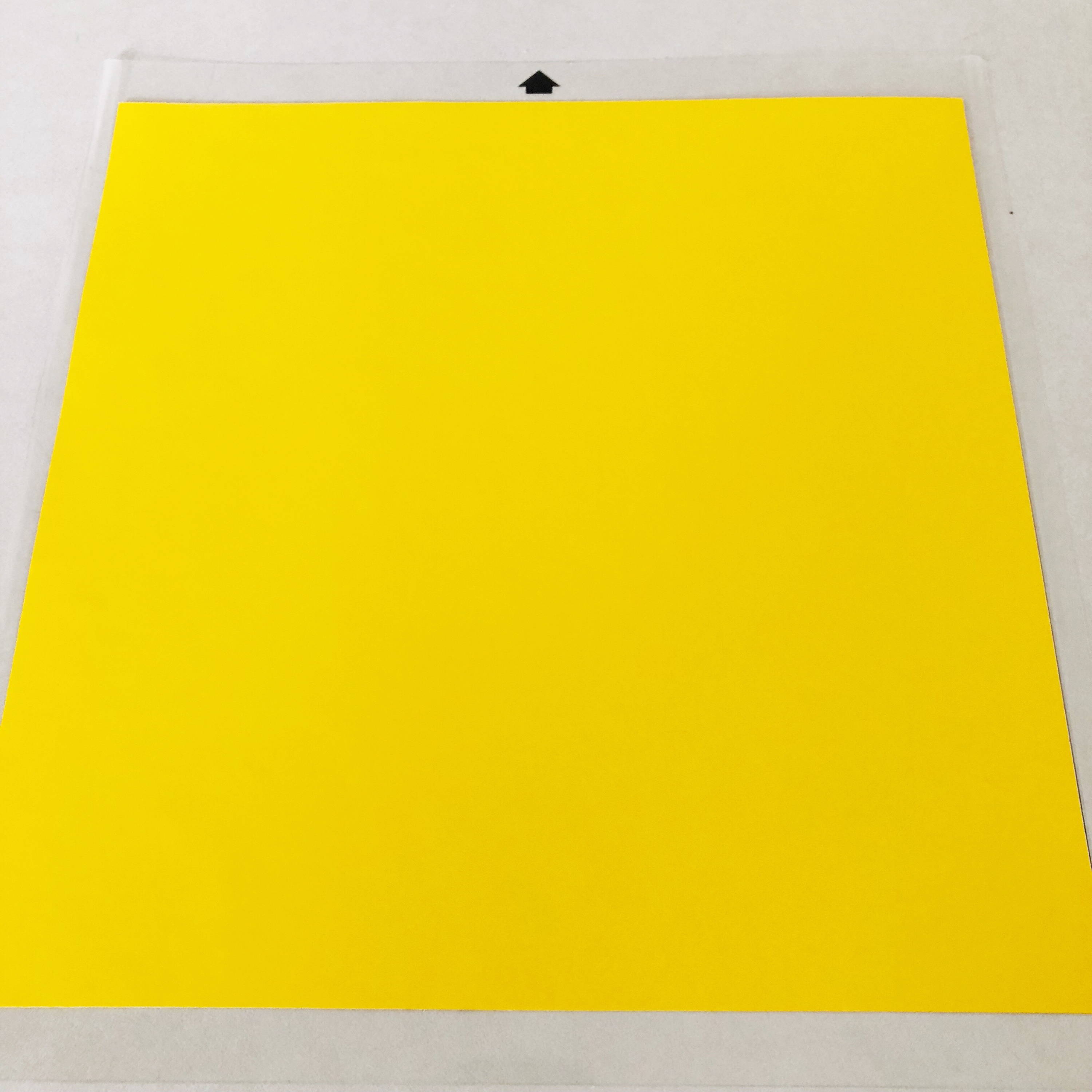 Now load your cutting mat into the machine and let it get to work!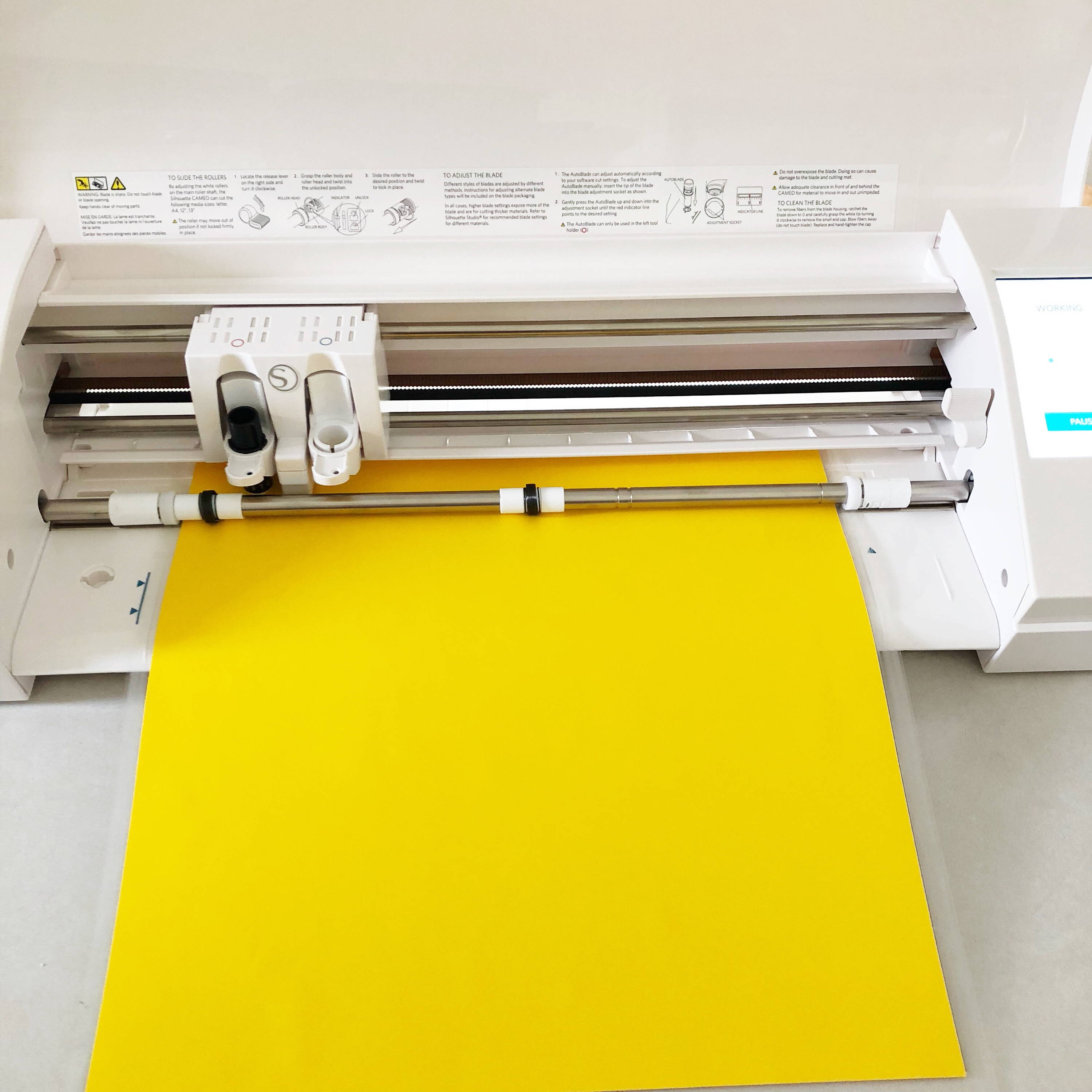 STEP THREE: Weed vinyl decal
After your decal has been cut out, peel off the vinyl that is not part of the design.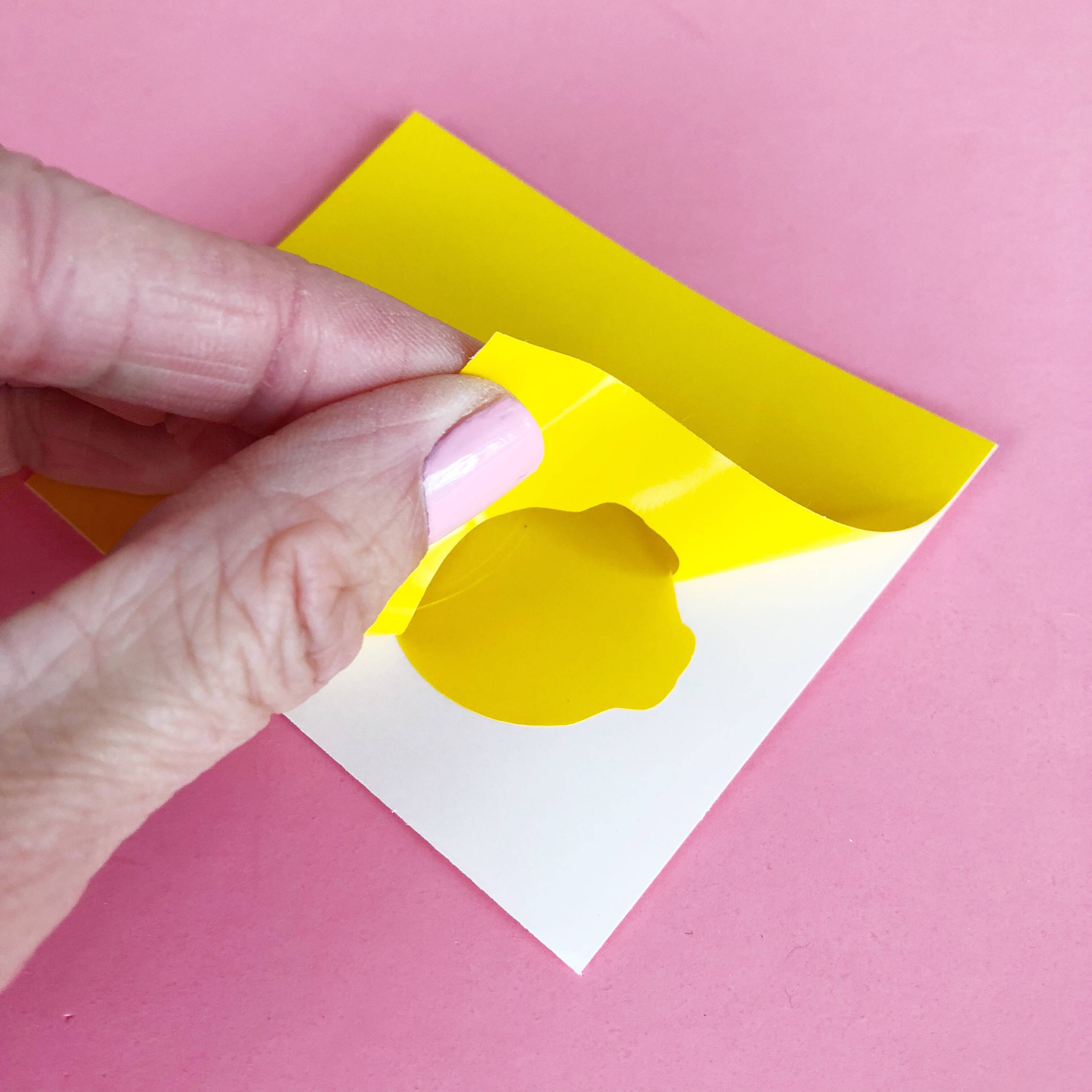 Use a weeding hook or a pair of crafting tweezers and weed out the little insides of the lemon.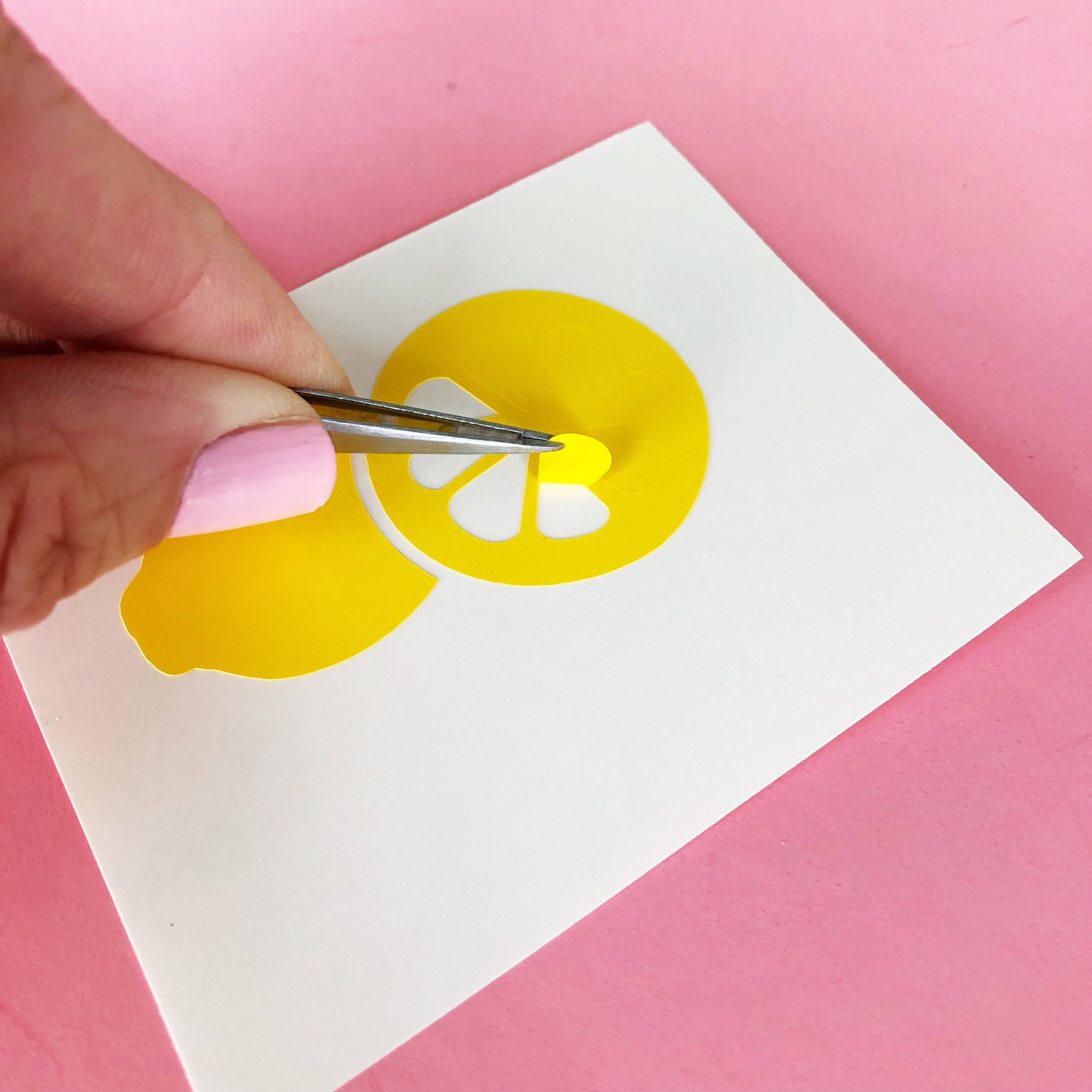 STEP FOUR: Transfer vinyl decal onto mug
Once the decal has been weeded, cut a piece of transfer tape that will fit over the decal.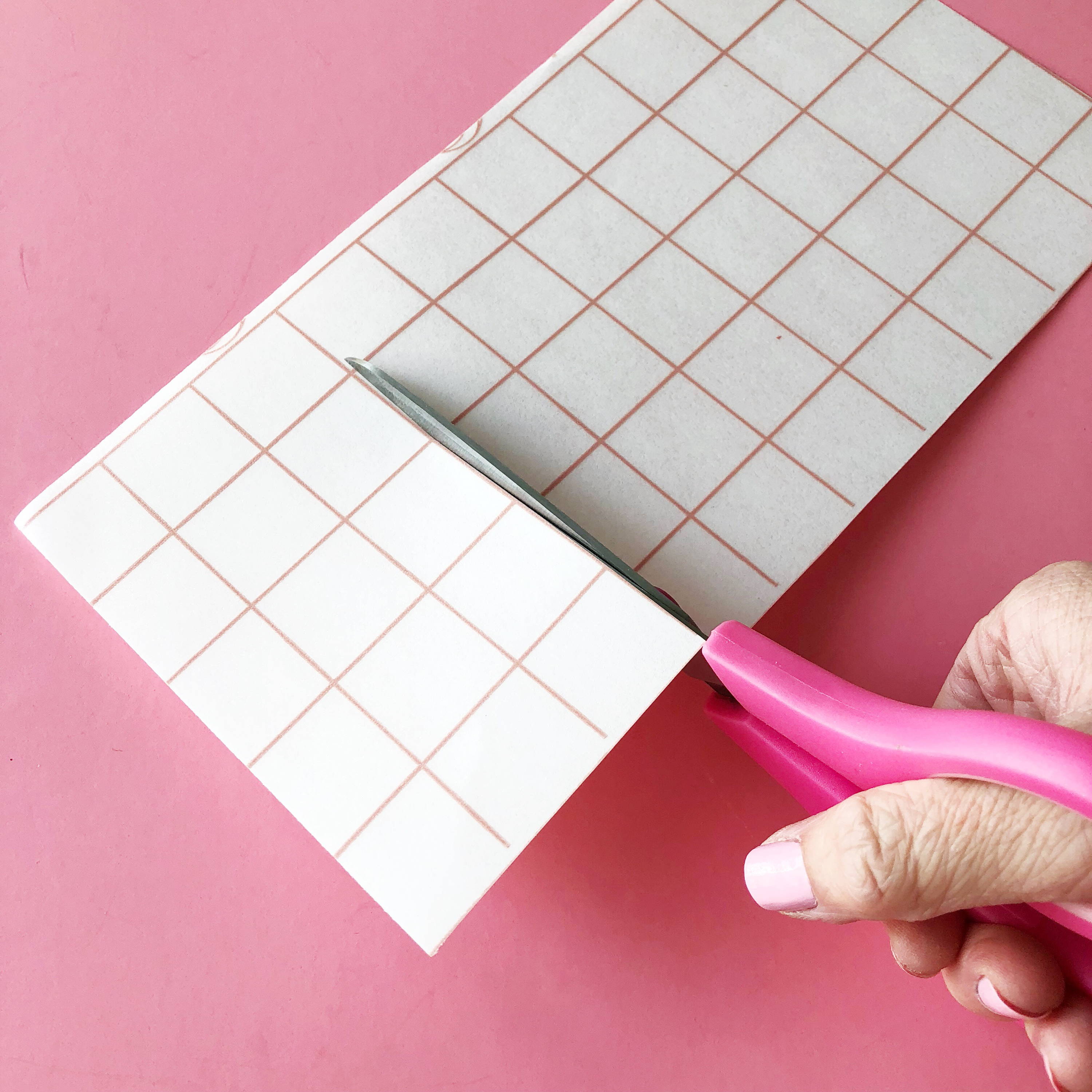 Prepare the transfer tape by peeling off the gridline adhesive side.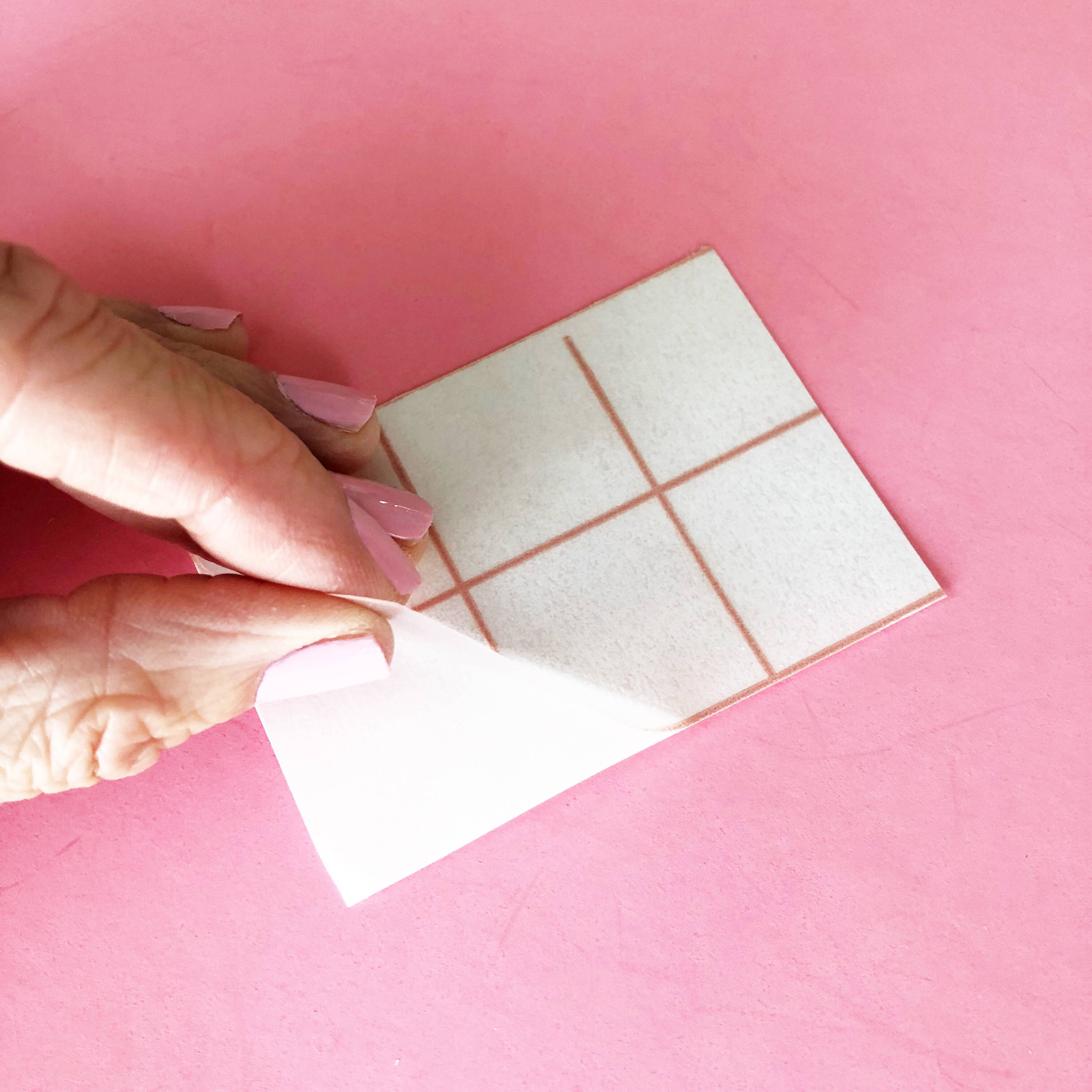 Now place the transfer tape directly onto the vinyl decal. Use a scraper tool to smooth out any bubbles or wrinkles.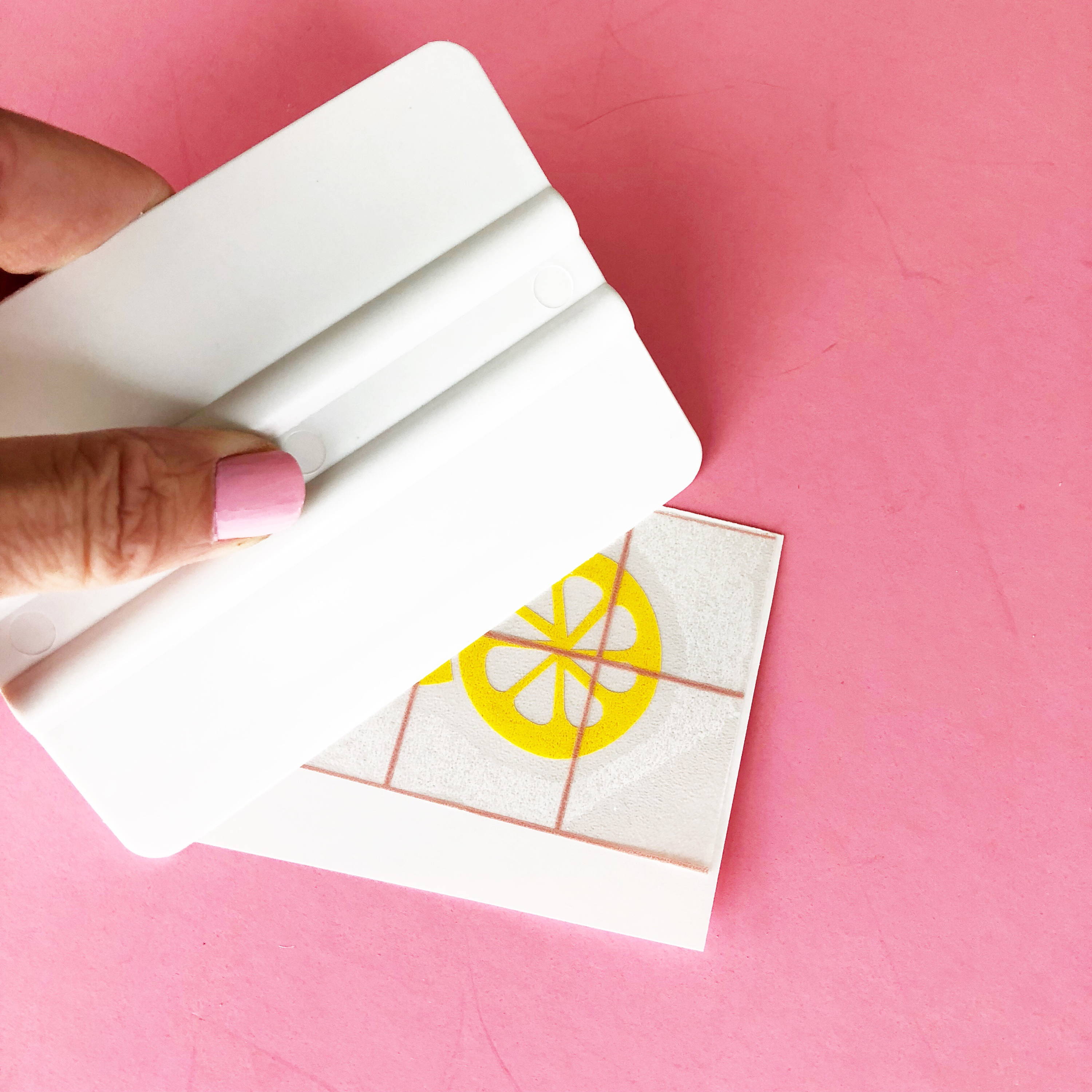 Now turn over the decal and peel off the paper backing, exposing the adhesive side of the vinyl.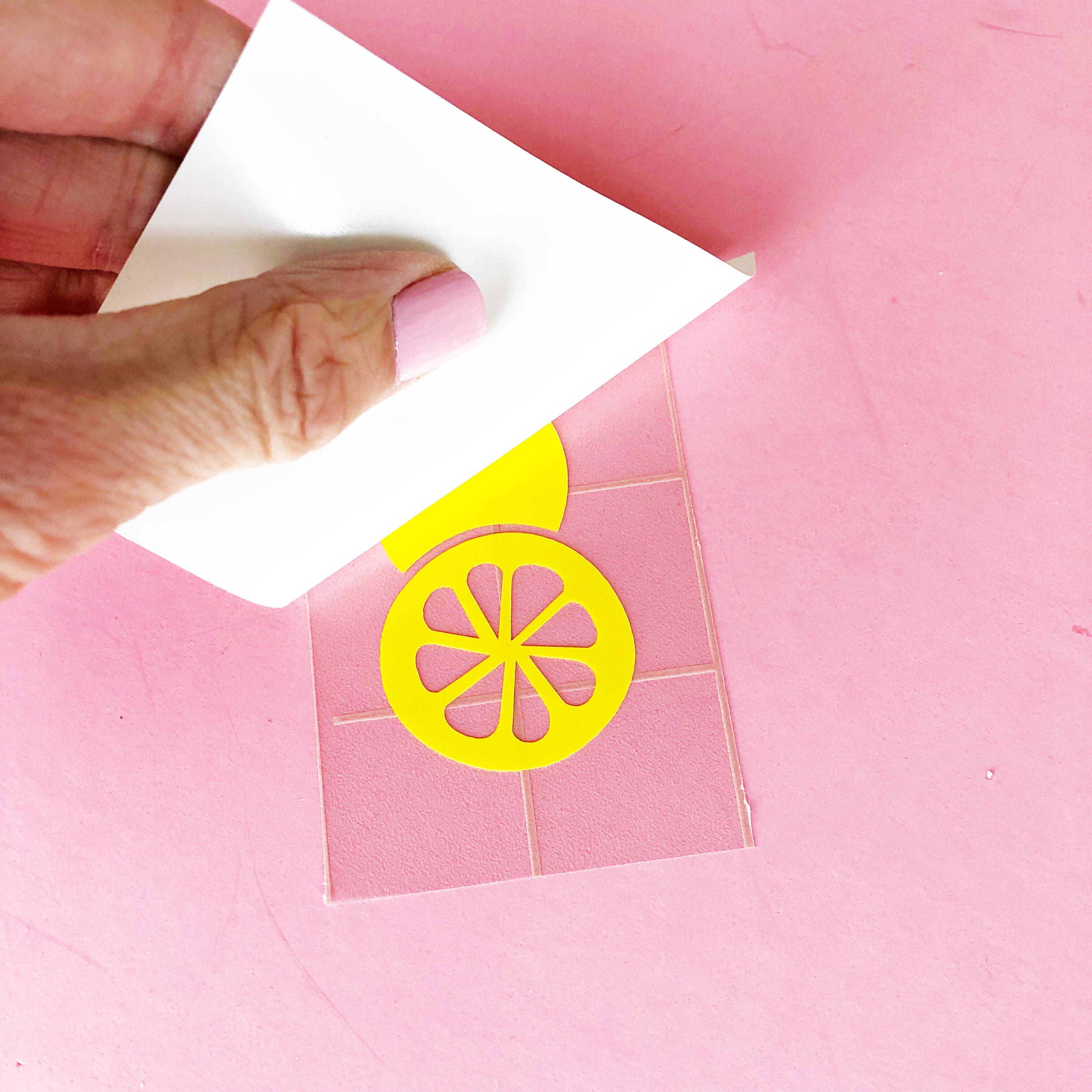 Center the decal over your mug. The gridline transfer tape makes it easier to line things up and make sure your decal is straight.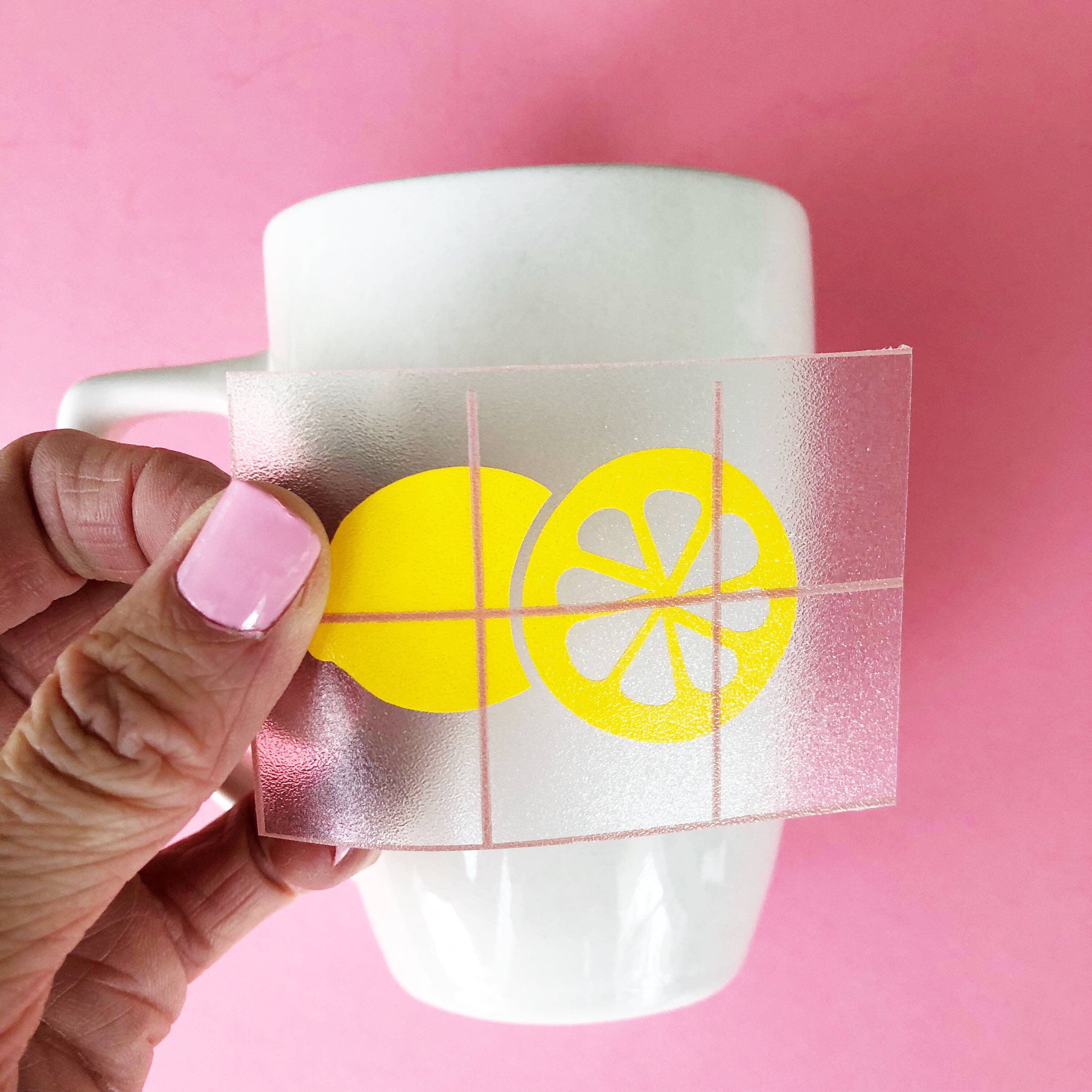 Use your finger to rub the decal onto the mug. Don't worry about the transfer tape becoming wrinkled. Just focus on the decal.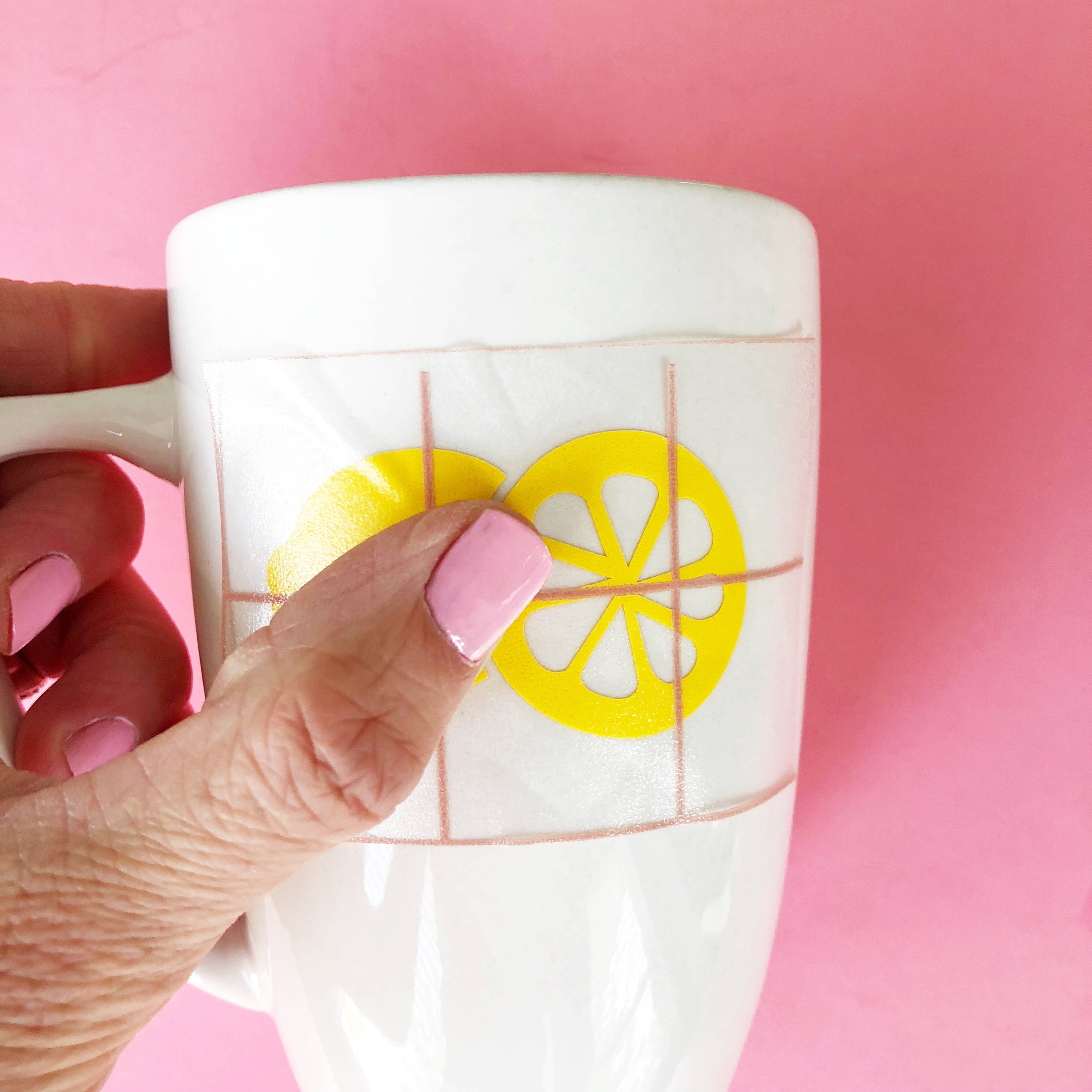 Now carefully peel off the transfer tape to reveal your fun and cheery decal!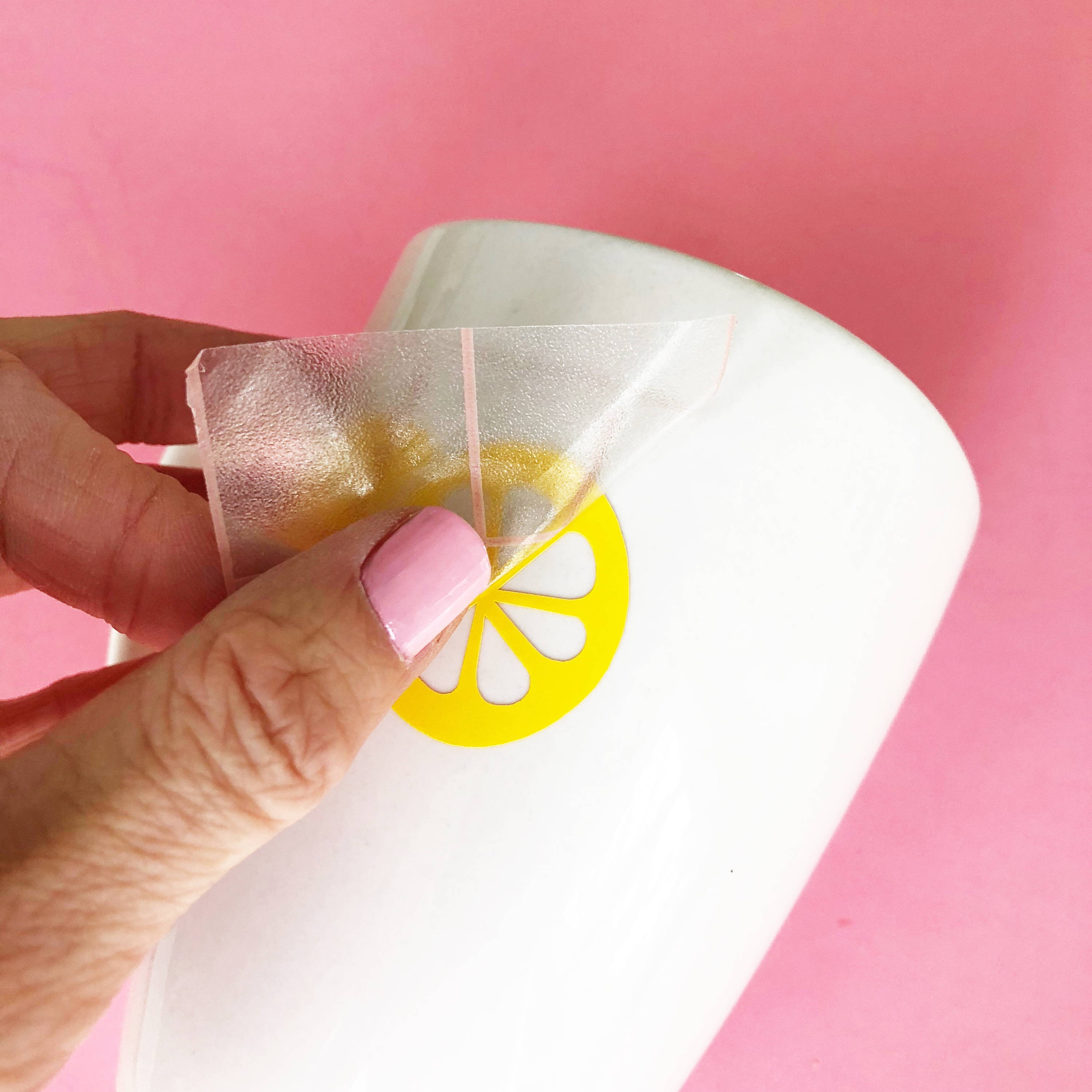 With gentle hand washing, this mug will stay beautiful for a long time! Want to try a different method for customizing mugs? Check out this post to see how we applied heat transfer vinyl to a mug. Want to take your coffee to go? Follow this tutorial to see how we applied adhesive vinyl to a plastic tumbler.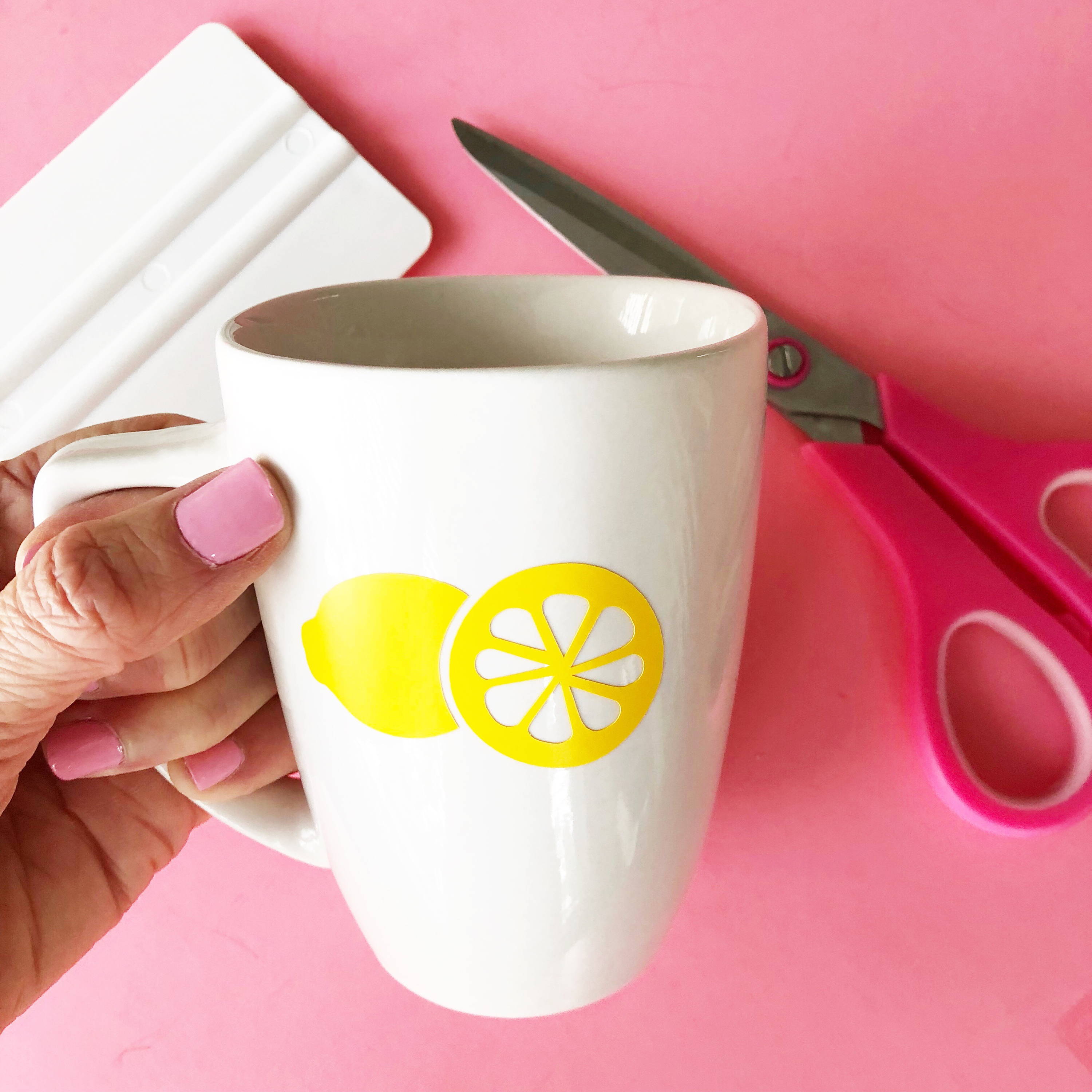 What are you going to customize with vinyl? With Craftables adhesive vinyl and heat transfer vinyl, the options are limitless! Craftables is a one stop shop for a wide variety of products, including glitter, foil, metallic, irridescent, flock, etched glass, and smooth vinyl. We even sell Silhouette Cameo machines, tools, and have a free SVG cut file library! Oh yeah, and a blog full of awesome project inspiration! We try our hardest to help make your crafting life the best it can be. Follow us on all the social media platforms to share your customized creations with us. We'd love to hear from you!
About the Author
Aubrey Claybrook
My name is Aubrey and I currently live in Kaysville, Utah. I'm married to a wonderful husband and we have three silly, energetic kids. I love anything creative, including refinishing furniture, interior design, making fun party favors, holiday decor, and of course all things made with my Silhouette machine. I enjoy using my creativity as part of my every-day life, and I love inspiring others to do the same! Follow me on Instagram: @projectsilhouette