How to use Glow Heat Transfer Vinyl on Glass

Hey everyone! Aubrey here from  @projectsilhouette and I am stoked to tell you all about glow-in-the-dark heat transfer vinyl from Craftables! The possibilities are endless of what you can use this amazing material for. I'm going to show you one way to spruce up a summer evening s'mores night using this glowing material. So let's get started!
Supplies needed:
cutting machine (I used a Silhouette Cameo)
teflon sheet
home iron or heat press
paper napkins
ceramic or glass plate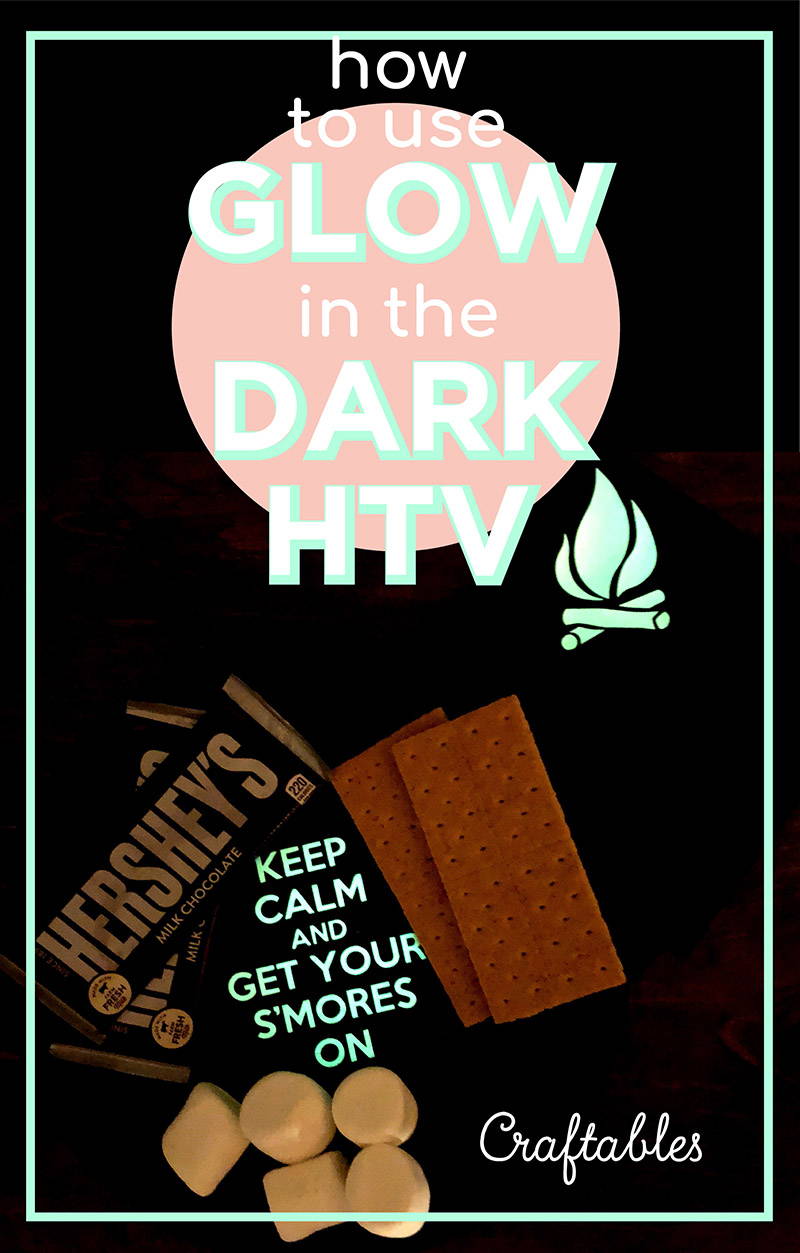 STEP ONE: Create design
Open up your software (I used Silhouette Studio) and draw a rectangle the size of your napkin. Then use the text tool and create the text. Size it accordingly.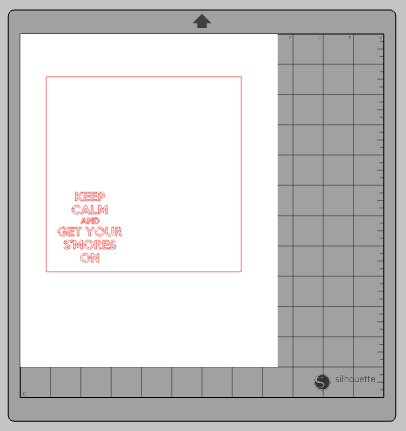 Do the same with a campfire image. I toyed with putting the text on the napkin or the plate, and ended up deciding to put the campire on the napkin and the text on the plate.
Once your images are ready, right click and flip horizontally. Because we are working with heat transfer vinyl, we cut on the back side so mirroring is essential!
STEP TWO: Cut designs
Glow-in-the dark HTV comes with a protective yellow film on it. Make sure to peel it off before cutting. Then place the material onto the cutting mat with shiny side down.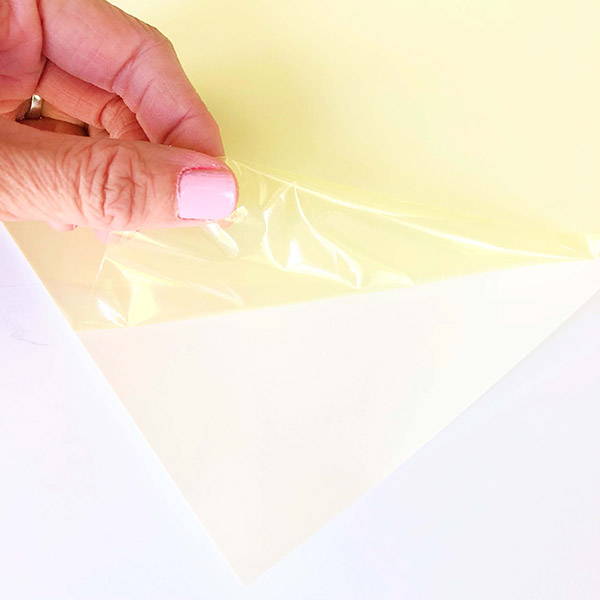 Go to your cut settings and choose Smooth HTV. Make sure you do a test cut first if your blade isn't brand new. You don't want to waste a whole sheet of material!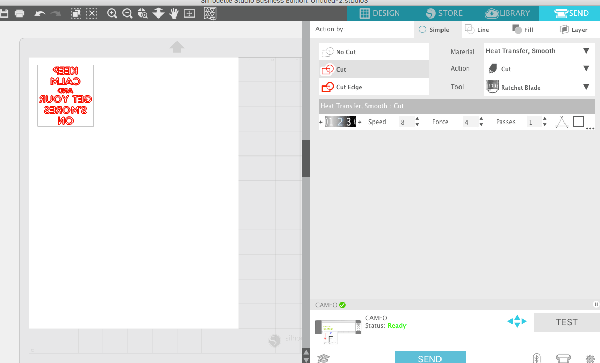 Then let your machine get to work!
STEP THREE: Weed design
Now it's time to peel off the vinyl that you won't be using, leaving just the design.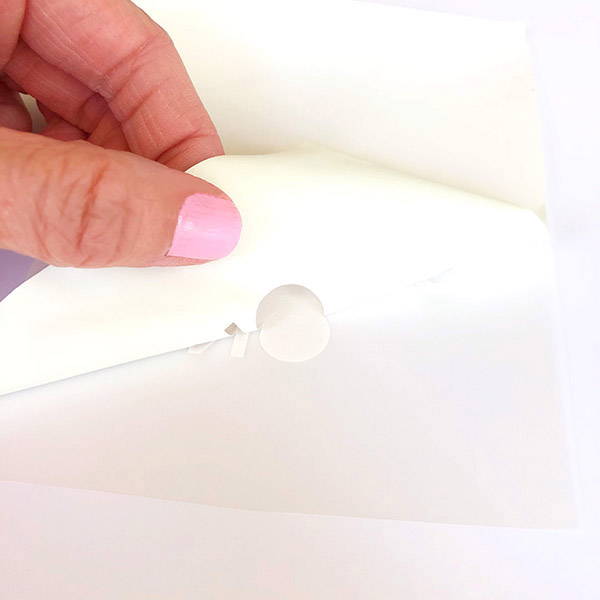 Use your hook tool and peel out the insides of the letters. Now we are ready to iron!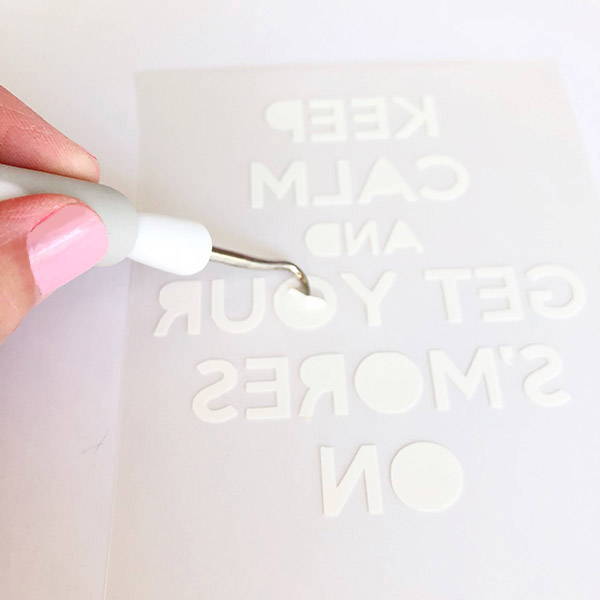 STEP FOUR: Iron onto napkins and plate
Heat up your iron to cotton settings (no steam) or follow the instructions included with your Craftables Glow in the Dark HTV for heat press settings. Place your design onto the napkin. This will work on paper or cloth napkins. What's great about this HTV is the carrier sheet isn't sticky, so if you want to reposition it, it won't tear the napkin! #win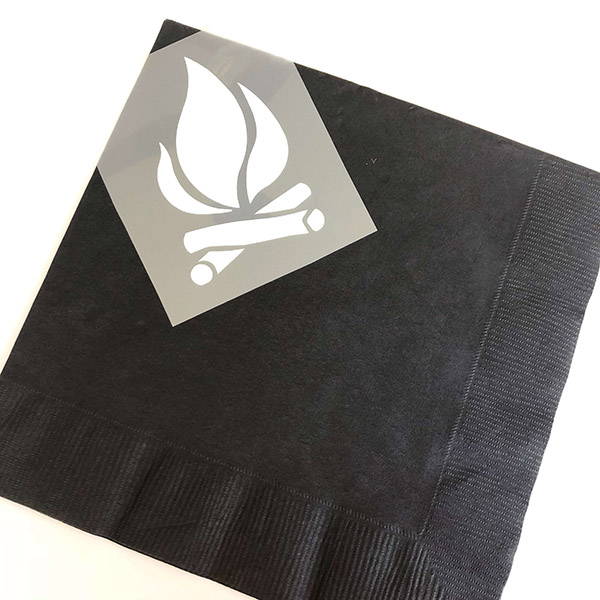 Now place a teflon sheet over your design and hold your iron over it for 15-20 seconds.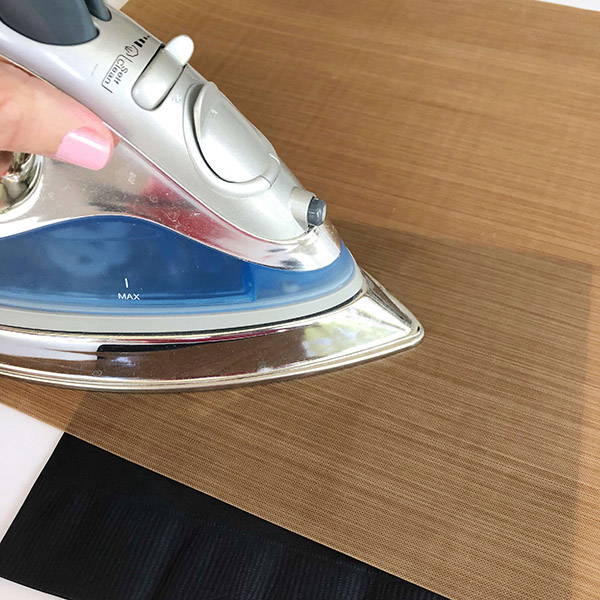 Wait for the design to cool a little bit (about 20 seconds) and carefully peel off the carrier sheet. If some of the vinyl starts to come up, replace the carrier sheet back down and add a little more heat.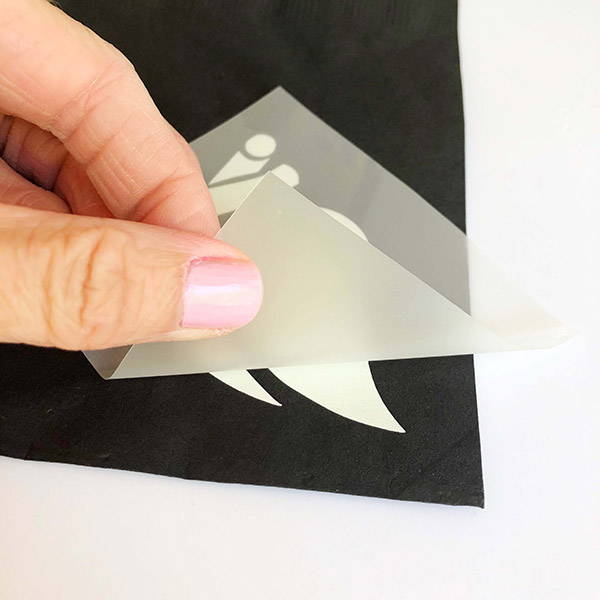 Repeat the same steps for the rest of the napkins and the plate. Make sure you use either a ceramic or glass plate (NOT plastic!) and the flatter the better. I had to use the tip of my iron to get the letters to adhere since the edges of the plate curved up a bit.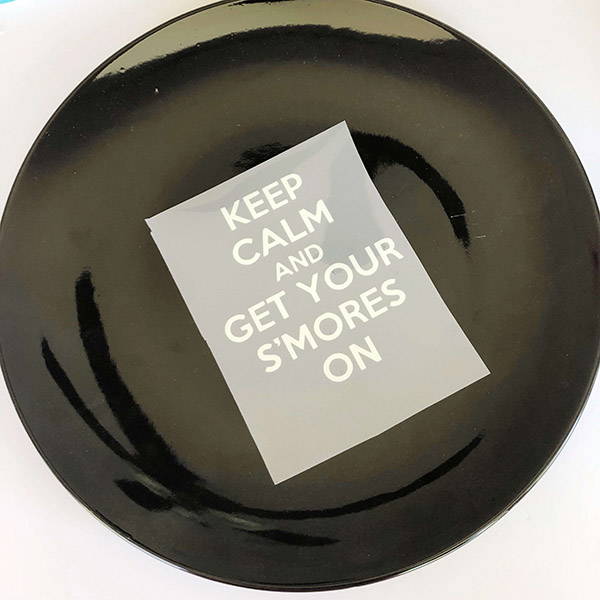 Now load your plate with s'more goodies, grab some friends and neighbors and host a fun campfire party!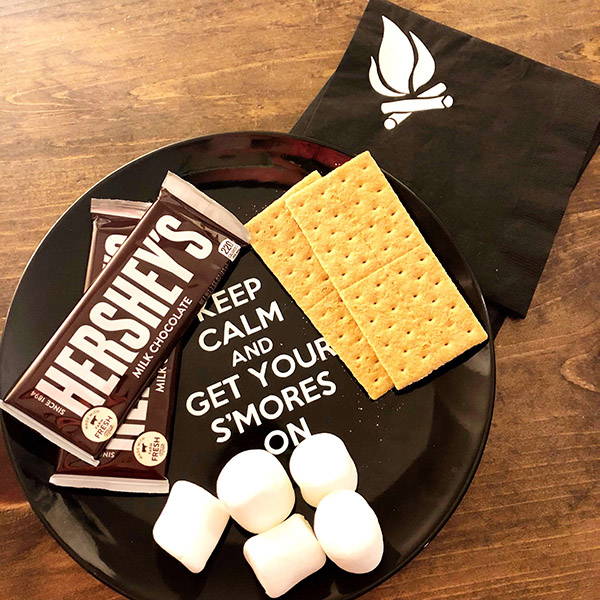 Once the sun goes down, you'll be sure to wow your guests with some glowing designs. Everyone will know where the treats are...thanks to you! Happy crafting, and happy s'more making! :)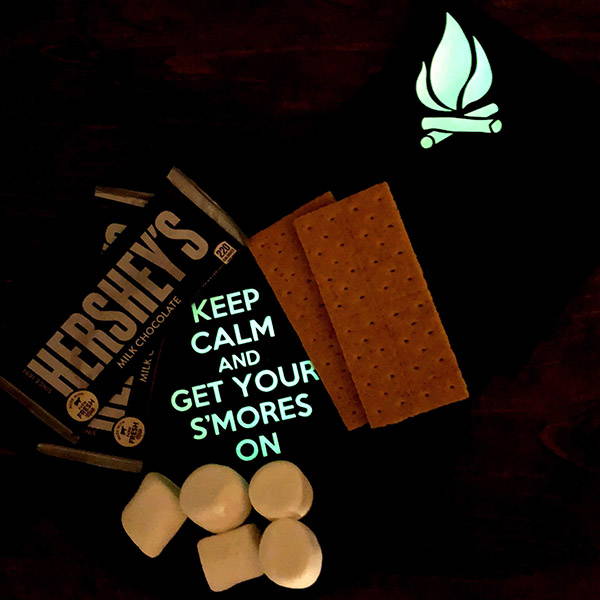 If you have any questions about this craft, reach out to us! Don't be afraid to try something new like glow in the dark HTV, if you can apply smooth HTV then you can definitely have success with glow in the dark! Thank you for checking out Craftables, your #1 source for crafting and inspiration.
About the Author
Aubrey Claybrook
My name is Aubrey and I currently live in Kaysville, Utah. I'm married to a wonderful husband and we have three silly, energetic kids. I love anything creative, including refinishing furniture, interior design, making fun party favors, holiday decor, and of course all things made with my Silhouette machine. I enjoy using my creativity as part of my every-day life, and I love inspiring others to do the same! Follow me on Instagram: @projectsilhouette