It seems like the only speed kids know is fast. Their version of walking is running but slowed down a touch. If your kids are like mine, they underestimate how slippery a floor is (especially on cleaning days!) and their walk/run turns into a slide across the floor which usually results in a tumble. A way to minimize this issue is to require your kiddos to wear socks with grippers on the bottom. If your kids already have a ton of socks (with no grippers) you can quickly transform them with a little help from Puff Vinyl! Using the Puff Vinyl lets you customize your socks, which is awesome! You can use any design you want. For my project, I chose a rocket ship, basic stars, and my son's name. Adding a personal touch is always a good idea in my opinion!
Check out the full video below to see how to create your own custom sock gripers using Puff Heat Transfer Vinyl. This vinyl really is magical–it puffs up right before your eyes!
Here are the supplies you will need:
Socks

Electronic Cutting Machine (like a Cricut or Silhouette)

Cutting Mat

Scissors

Cricut EasyPress and Mat (or and Iron and Ironing Board)
Step 1: Open the cut file in Cricut Design Space (or create your own design). Resize to fit your socks. This rocket design is sized for a 5T sock. Next, click "Make it". Select heat transfer vinyl from the materials. Be sure to mirror your image if doing a name.
Step 2: Place the vinyl liner side down on the cutting mat. Then, hit the arrow button to begin cutting the vinyl. Remove the mat from the cutting machine. Repeat these steps for your other designs.
Step 3: Trim around the design to remove the unused vinyl. You can save this for another project! Use your weeding tool to weed the negative vinyl.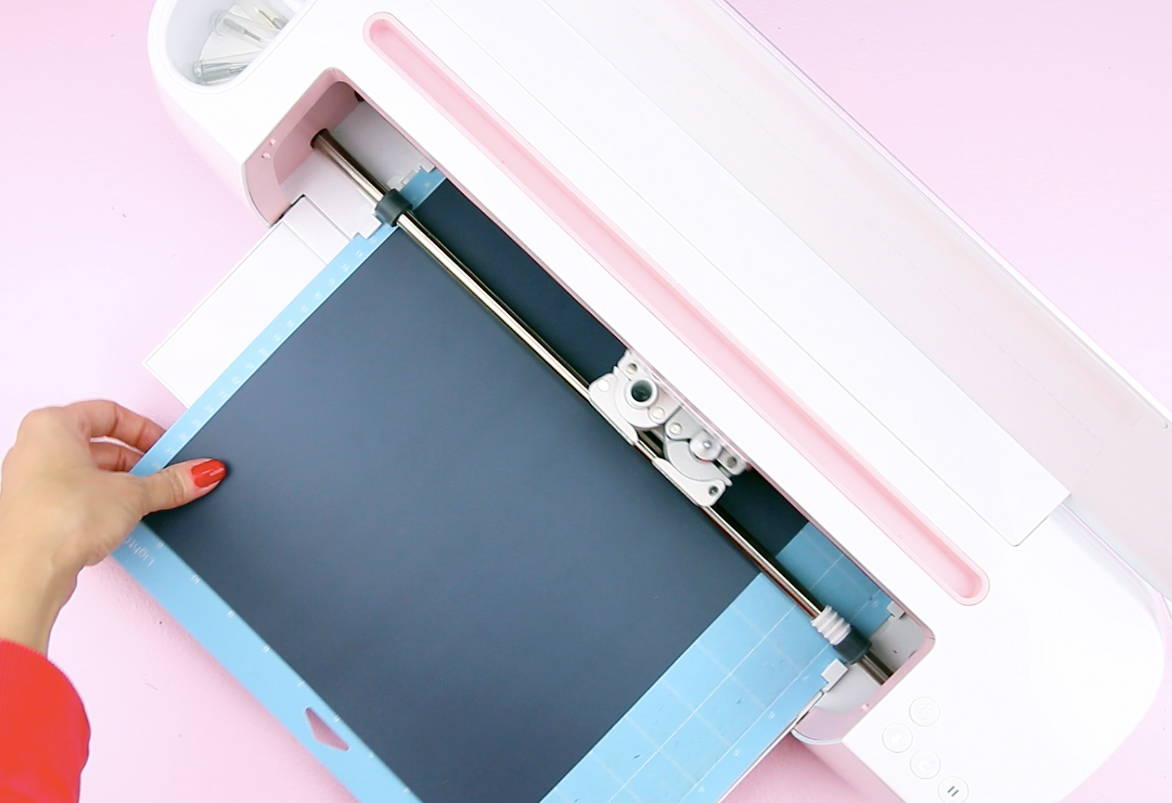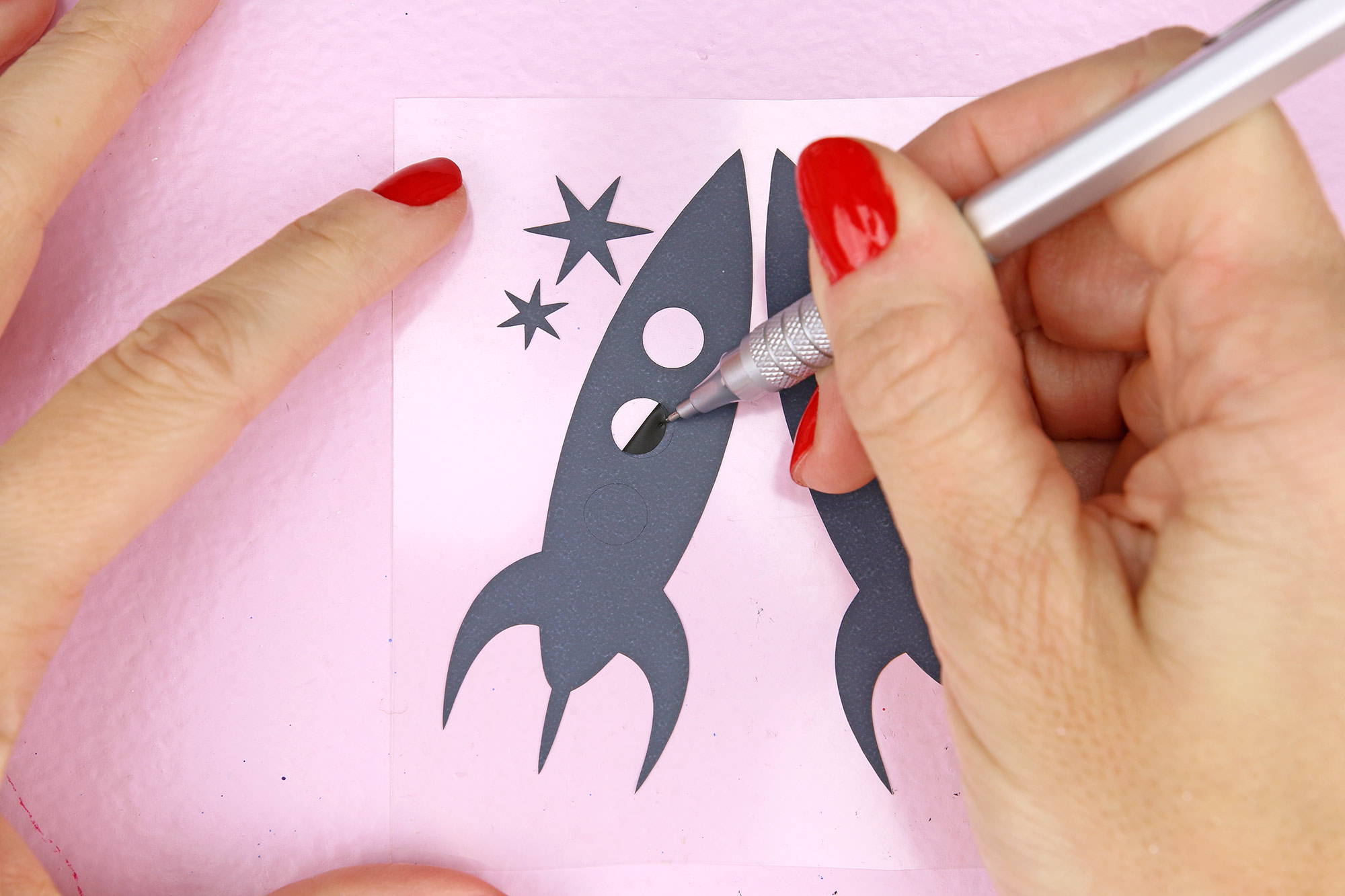 Step 4: To use the Puff vinyl, place the sock on the mat (or ironing board). Set the heat on the EasyPress (or iron) to 310-315 degrees. Heat the sock up for 5 seconds. Then, place the vinyl design on the bottom of the sock. Lay the Teflon sheet over the vinyl and heat it for 10 seconds. Remove the Teflon sheet and heat the vinyl for another 15 seconds.
Step 5:  When heated, the vinyl will puff up pushing the liner off. So, it should be easy to remove.
Step 6: Repeat the above steps to add the design to the other sock as well as to add different designs to numerous pairs of socks.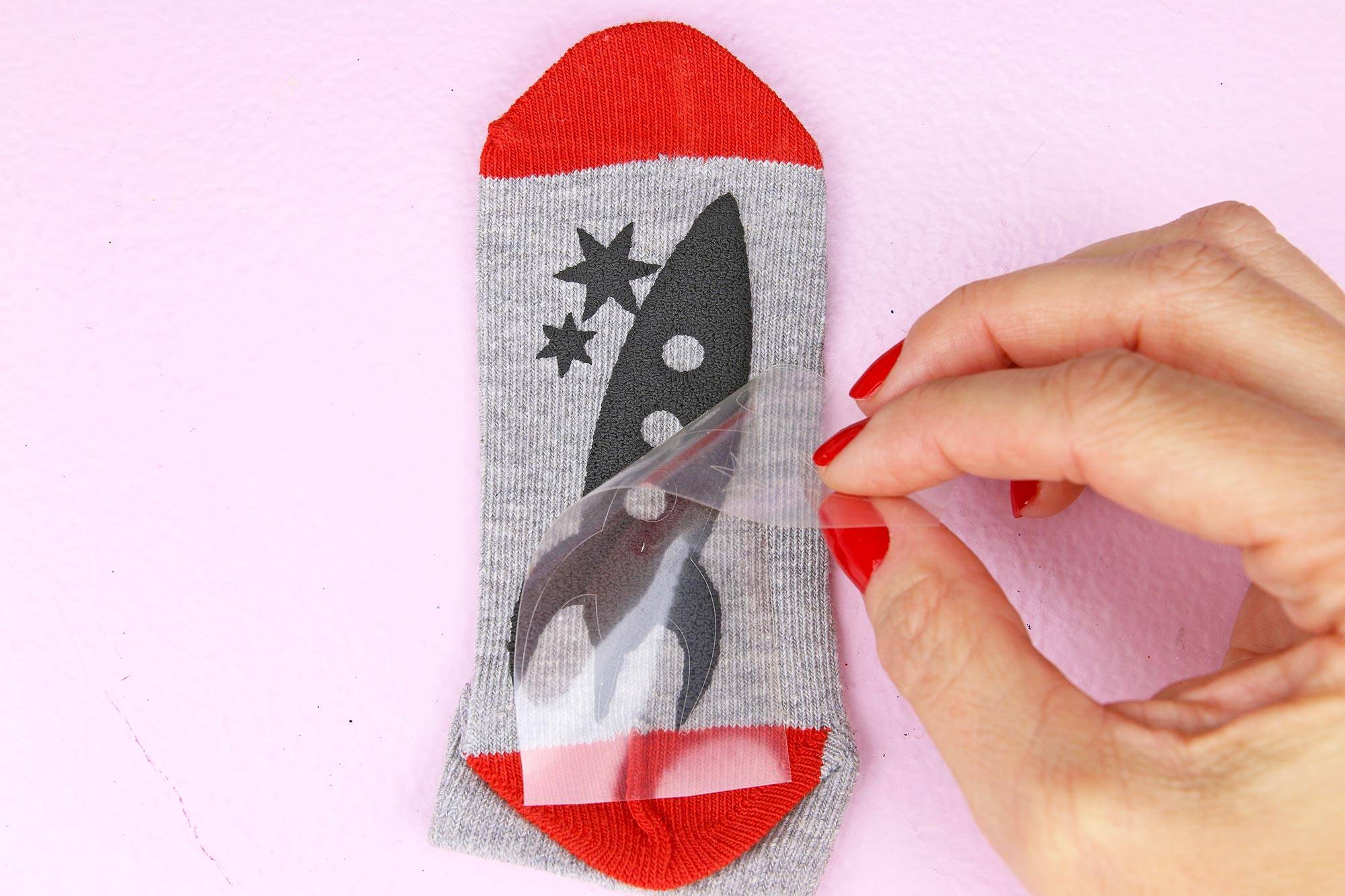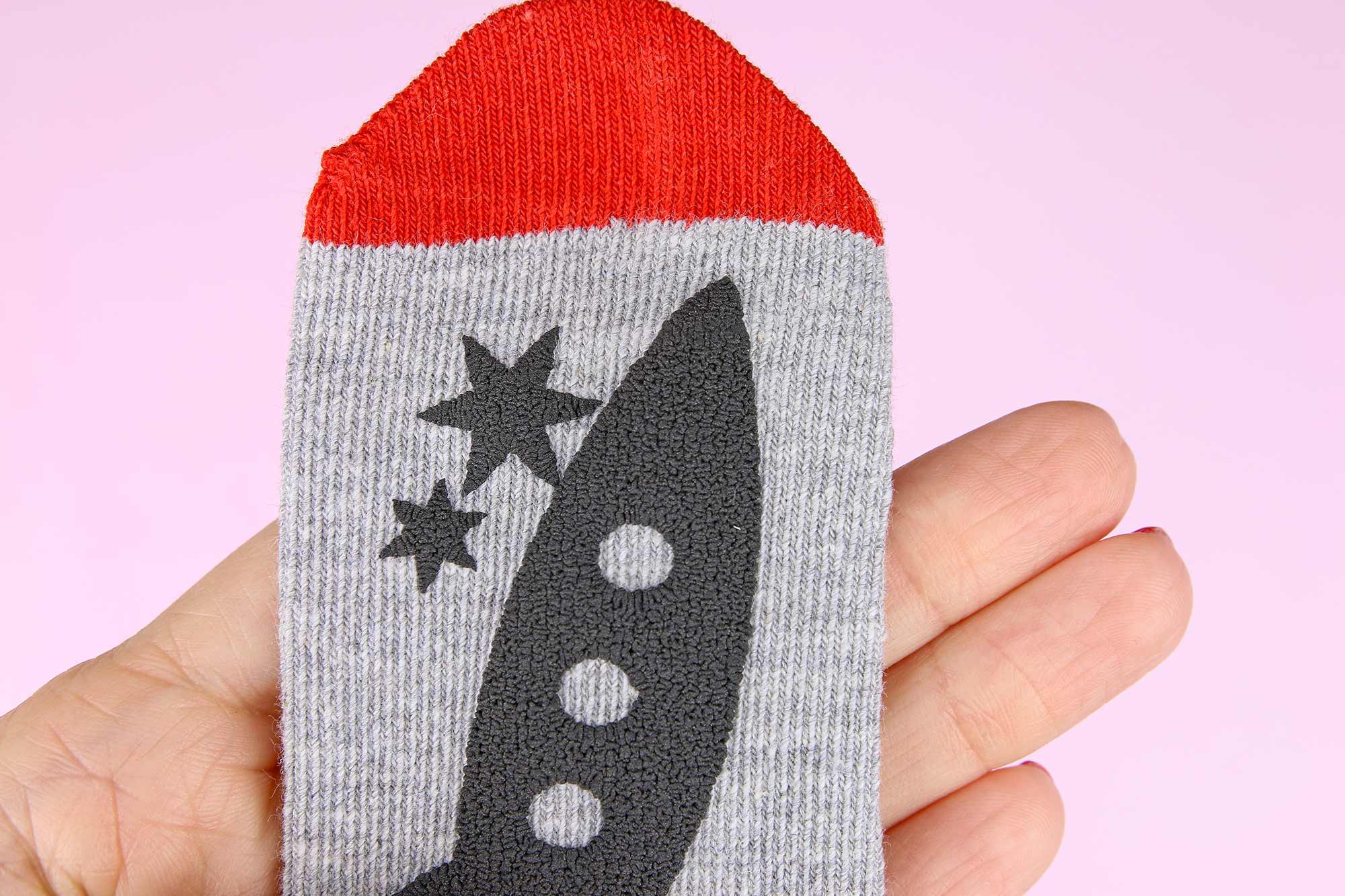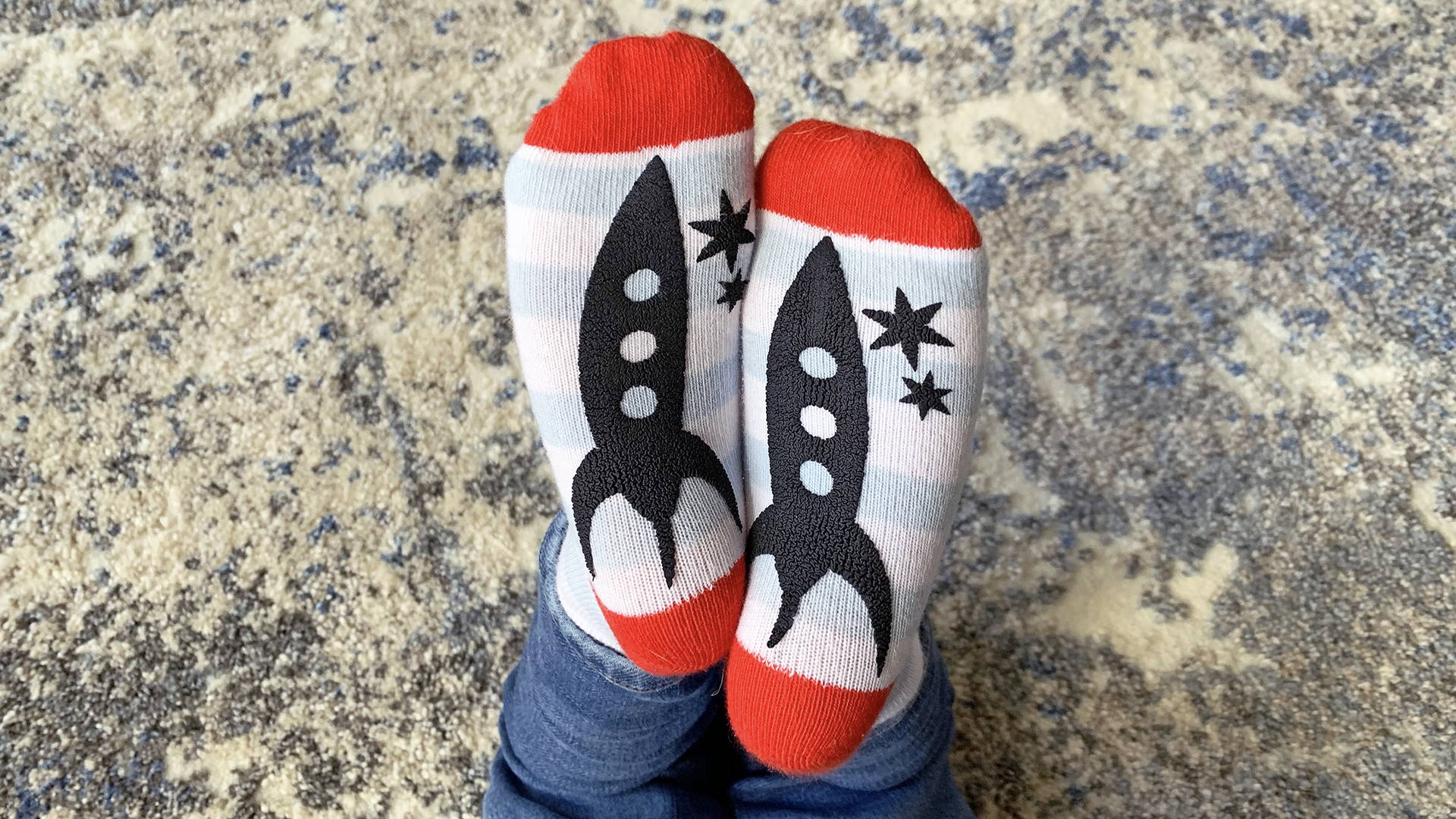 With these custom sock gripers using Puff Heat Transfer Vinyl you should have no more slipping and sliding going forward. Puff Vinyl is such a fun element to add to your projects. Just think how fun it be to add a Santa design to a shirt or pillow and use white Puff Vinyl for the mustache and beard! So cute! There are so many possibilities to adding dimension to your projects. How would you use Puff Heat Transfer Vinyl?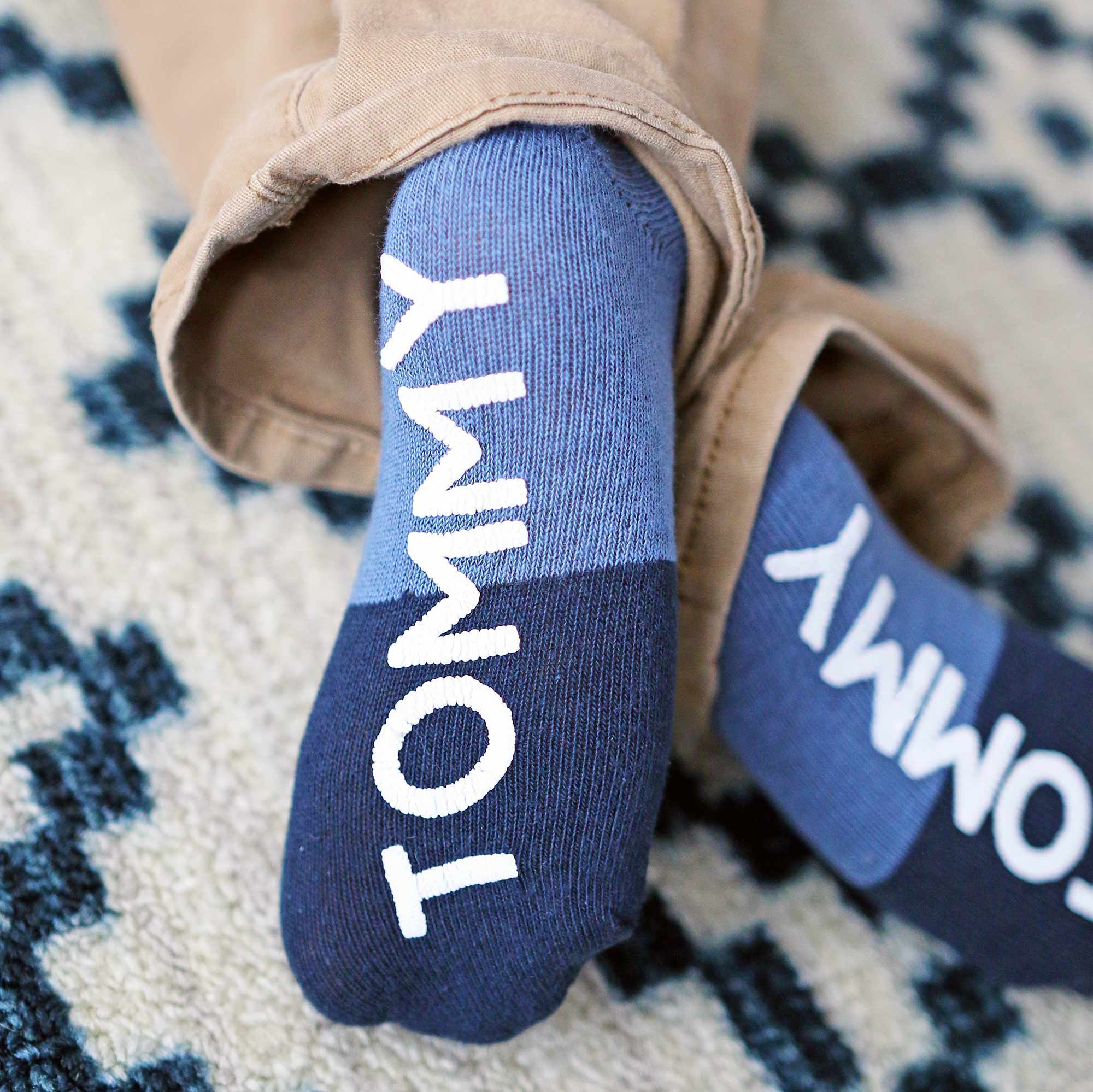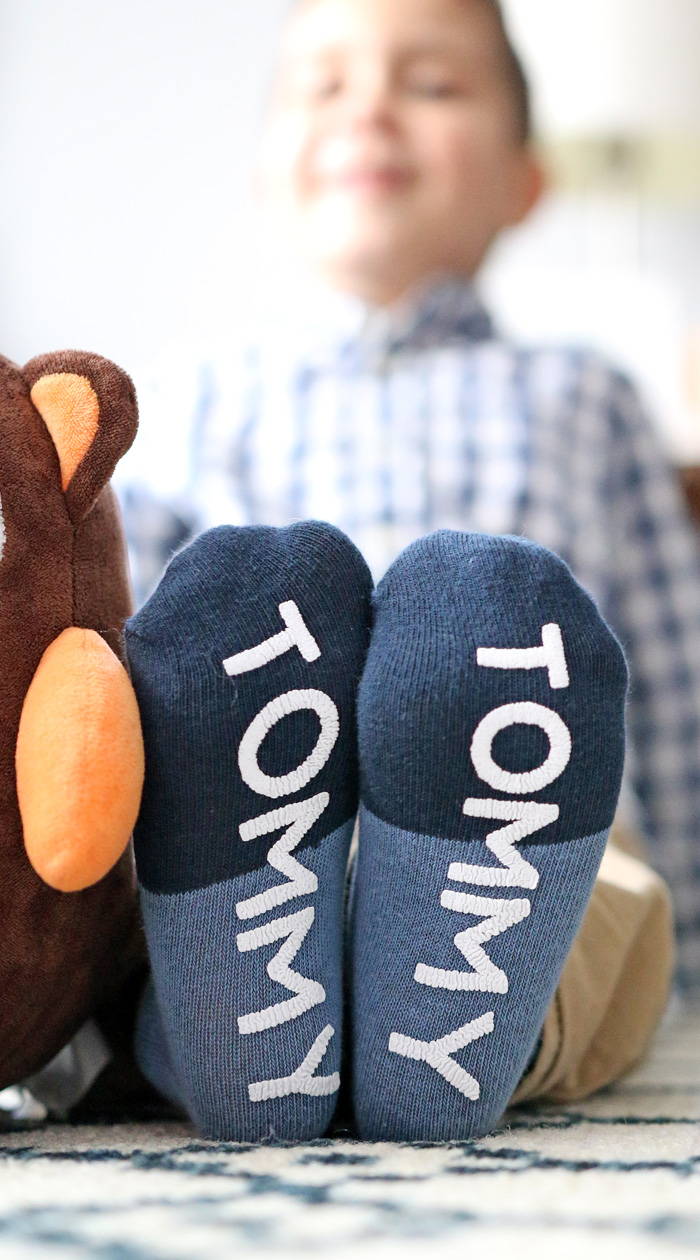 About the Author
Meghan Quinones
Meghan lives in Chicago with husband and 4 year old twins. She is obsessed with making and creating for the look for less. Pretty much every decor piece in her home is something she either made or upcycled. She started her blog to inspire everyone who visits her online creative space to create in their own lives.