Nursery Decor Idea: DIY Birth Stats Wall Art using Adhesive Vinyl

Hey everybody! This is Sam from the Pretty Life Girls , and I'm so excited to share today's Silhouette CAMEO tutorial. This custom birth stats sign is the perfect DIY project if you are looking to add to your nursery decor. It is so darling and comes together super quickly. Keep scrolling to see how I made it!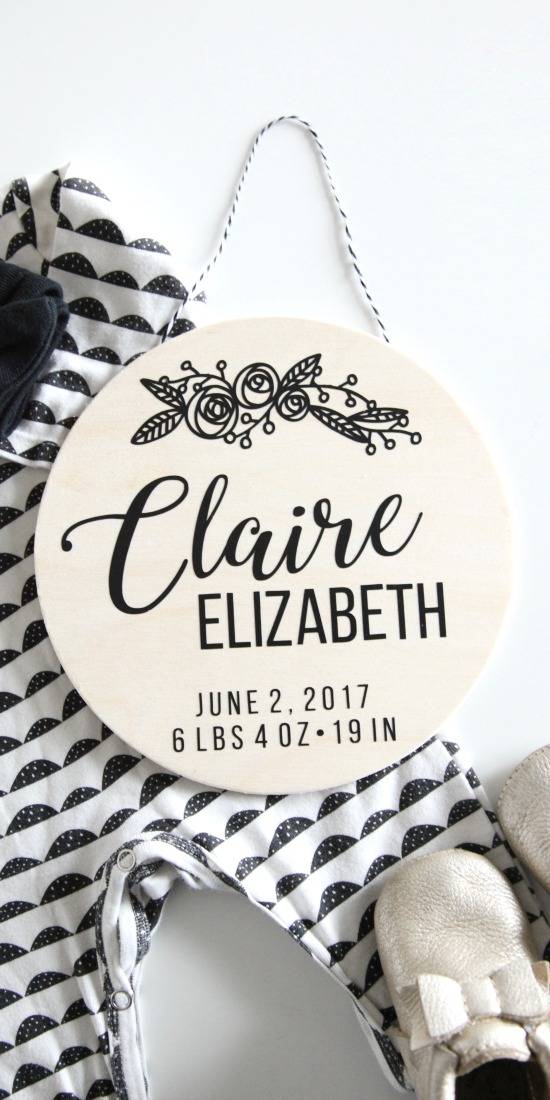 Estimated Time: 30 minutes (Beginner)
Here are the supplies you'll need:
Silhouette CAMEO 3
Cutting mat
Weeding hook
Adhesive vinyl
Transfer tape
8" unfinished wood circle
Twine
Glue gun

Step 1: Create your design in Silhouette Studio. I used Winter Calligraphy and Bebas Neue fonts and this design from the Silhouette Design Store.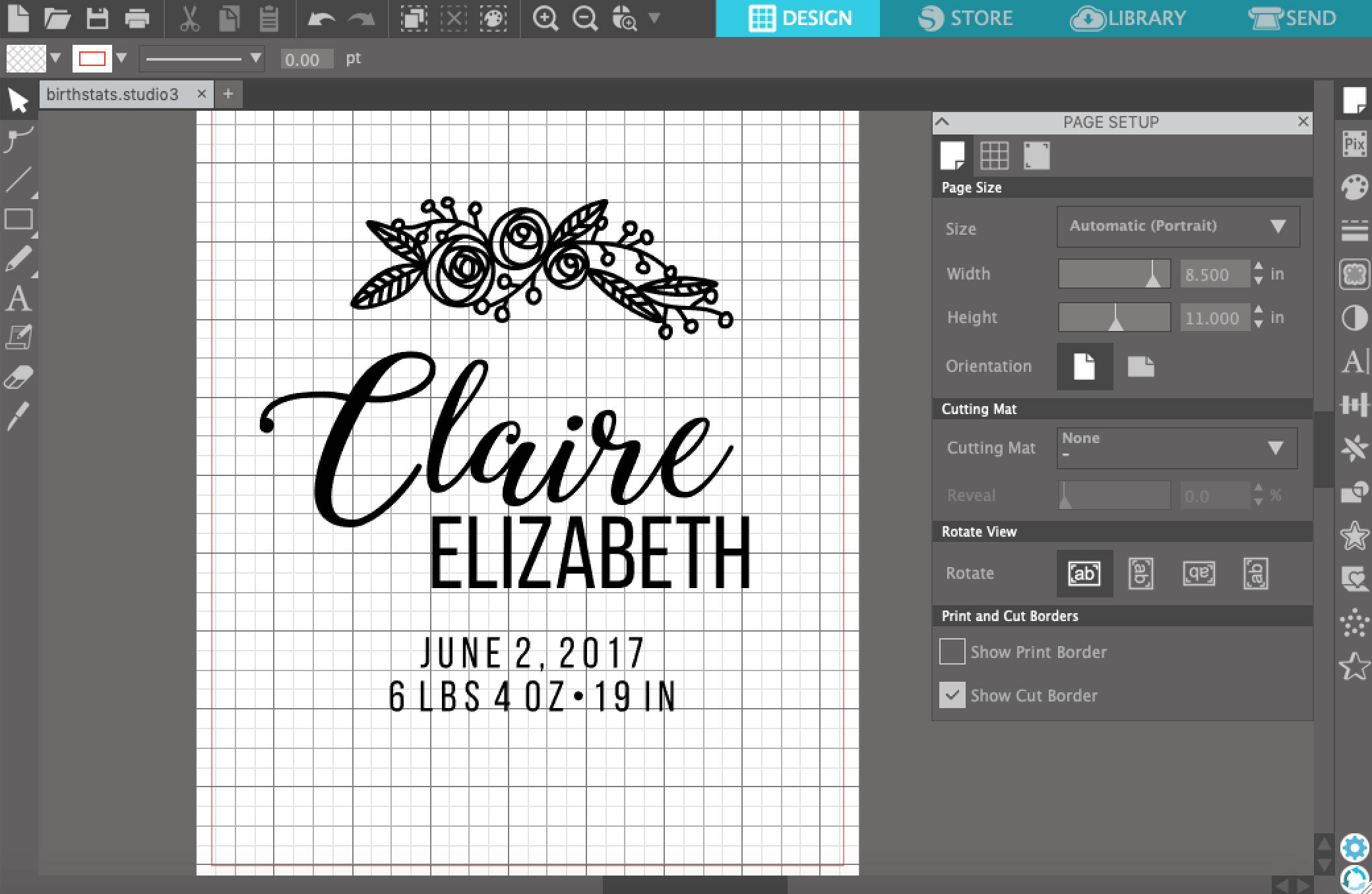 Step 2: Put your adhesive vinyl on a mat, load it into your machine, and cut.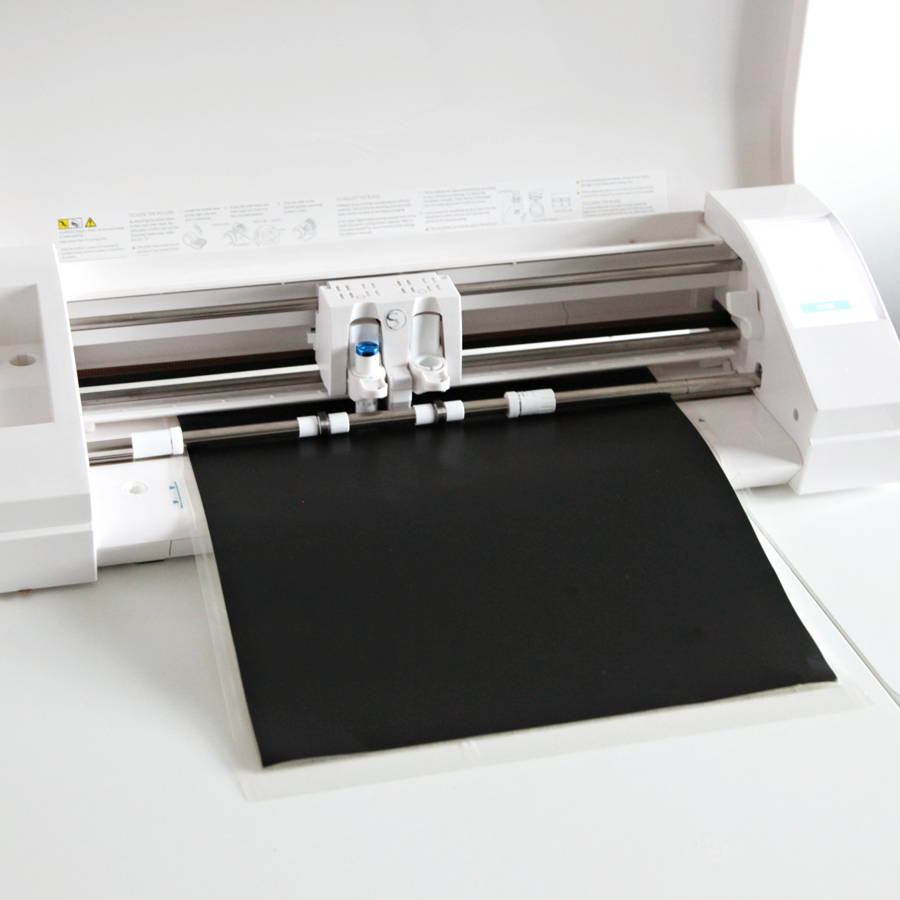 Step 3: After your machine has finished cutting, remove the vinyl, and weed the excess. Use the hook to remove any small pieces.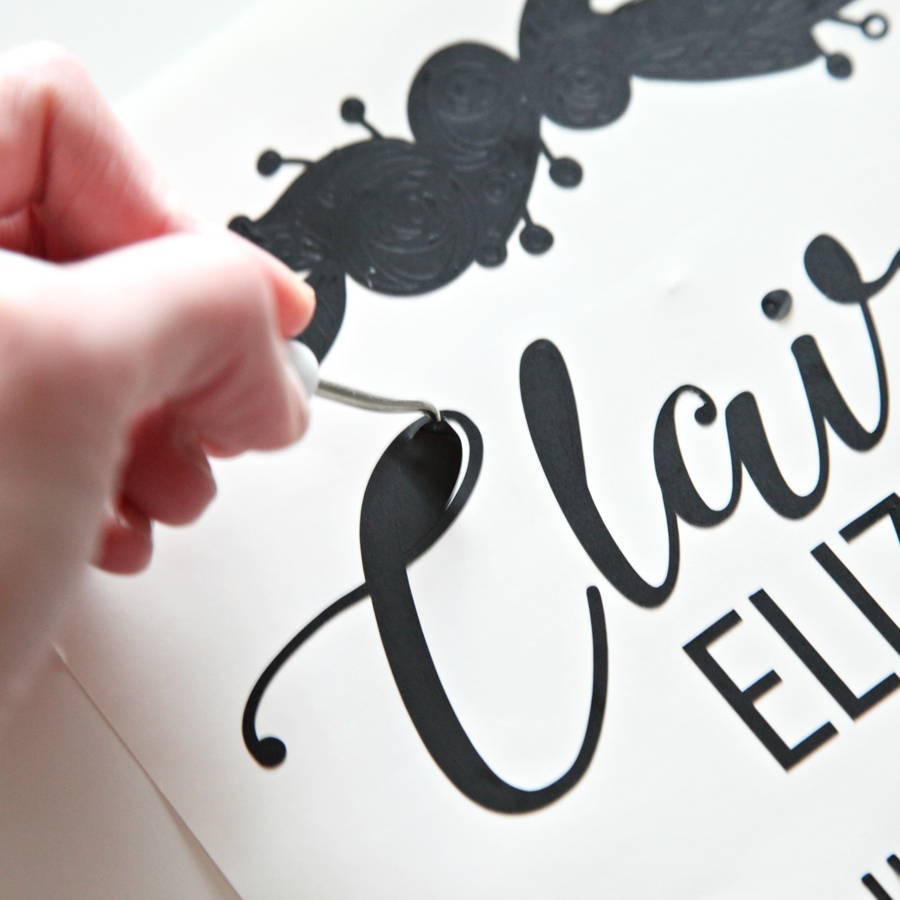 Step 4: Use transfer tape to move the vinyl from the carrier sheet to the wood circle. Apply it to the wood, using firm pressure.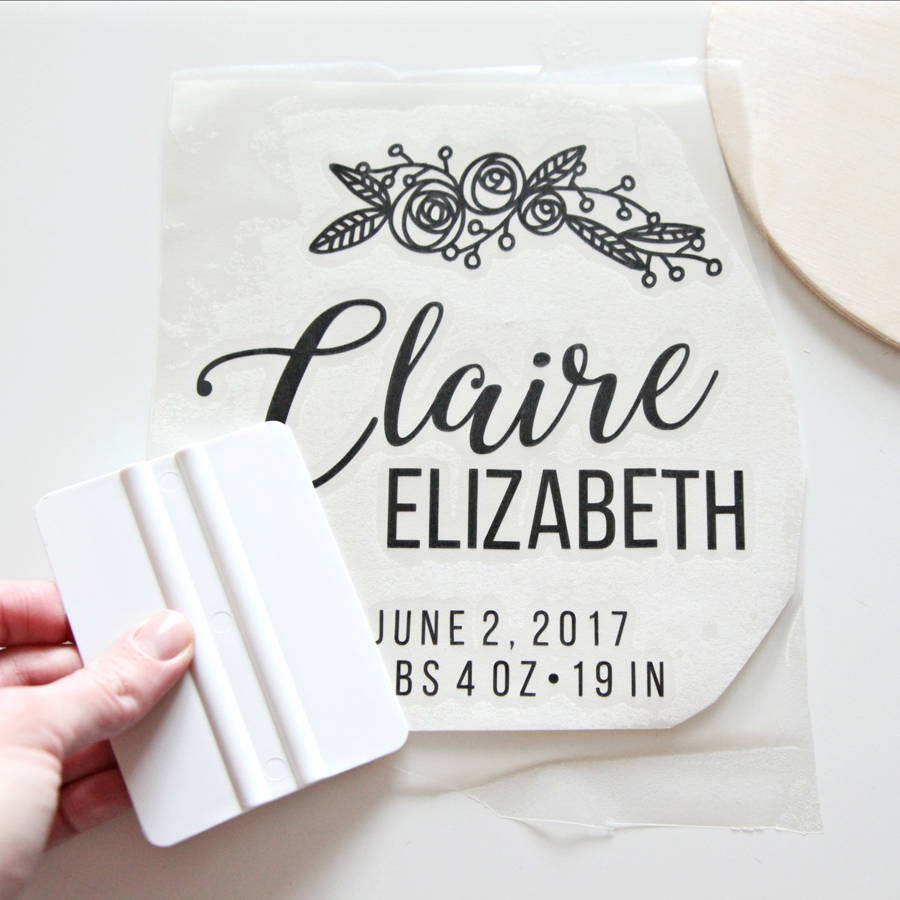 Step 5: Carefully remove the transfer tape. Then cut a piece of twine to use for hanging.
Step 6: Use hot glue to attach the two ends of the string to the back of the circle.
Isn't this the sweetest? I love a personalized touch in any room, especially a nursery!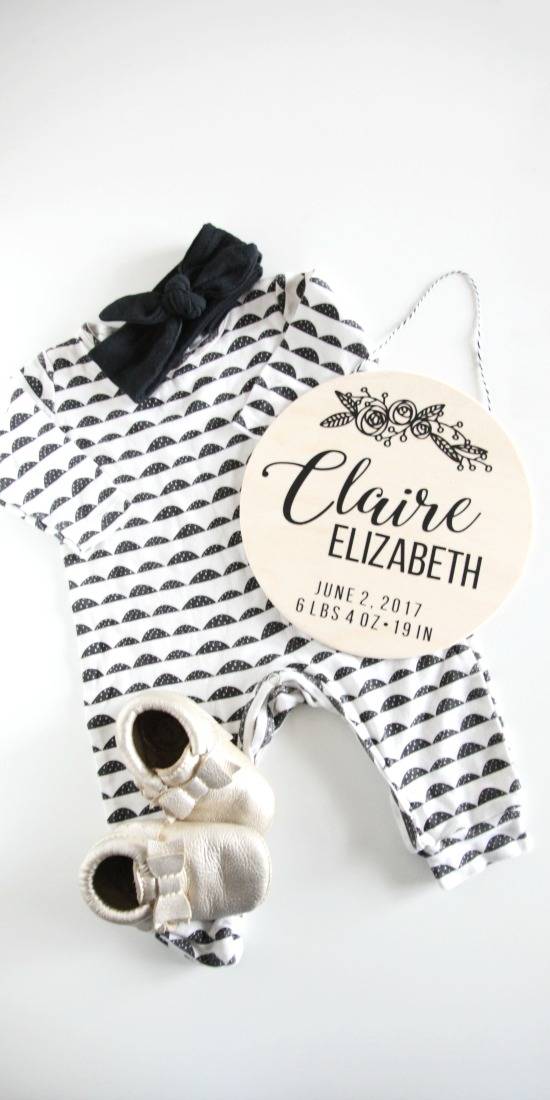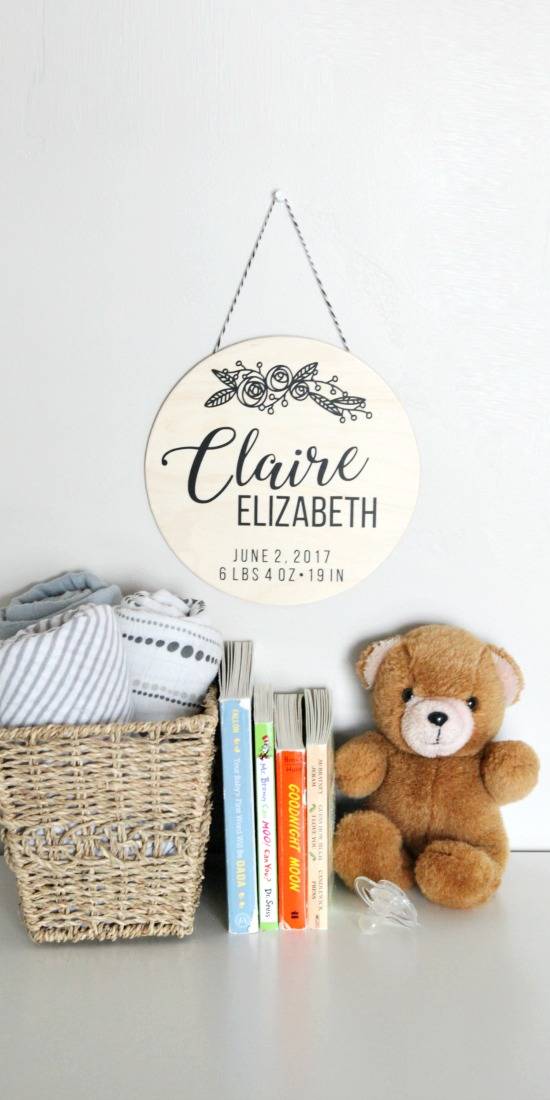 There are few things I love more than affordable and easy DIY decor, like this project! Craftables makes it easy and affordable to do just that with their ever-expanding selection of vinyl products. From Adhesive Vinyl and Heat Transfer Vinyl, to Stencil Vinyl and Transfer Tape, you can find everything you need on the Craftables website. For more project inspiration check out the Craftables blog or the Pretty Life Girls blog . Happy crafting!
About the Author
The Pretty Life Girls
The Pretty Life Girls is a blog about babies and sugar and paint and twirly dresses, written by two sisters who love all things pretty. Liz is a momma of two who lives in New Orleans. She has a Master's Degree in Technical Communication and has embraced the fact that she is a diet coke addict and a bookworm. Sam lives in Utah and is a momma of two with a Master's Degree in Instructional Technology and has a weakness for thrift stores, succulents, and colorful tights.