Estimated Time: 15 Minutes (plus paint drying time)
Skill Level: Beginner
Easily transform a plain terra cotta planter into a playful face planter using black adhesive vinyl and acrylic paint!
If you're a plant lover like me, this fun DIY is a great weekend project for you. Terra cotta planters are an affordable option for storing an ever-growing plant collection. However, they're a bit boring in my opinion. I'm going to show you how to infuse a little character into a basic terra cotta planter by adding a sweet little face. I'm obsessed with this little face planter DIY. It's seriously so easy to make and is SO CUTE! The best part about this minimal face planter is the plant actually serves as the "hair"! How fun!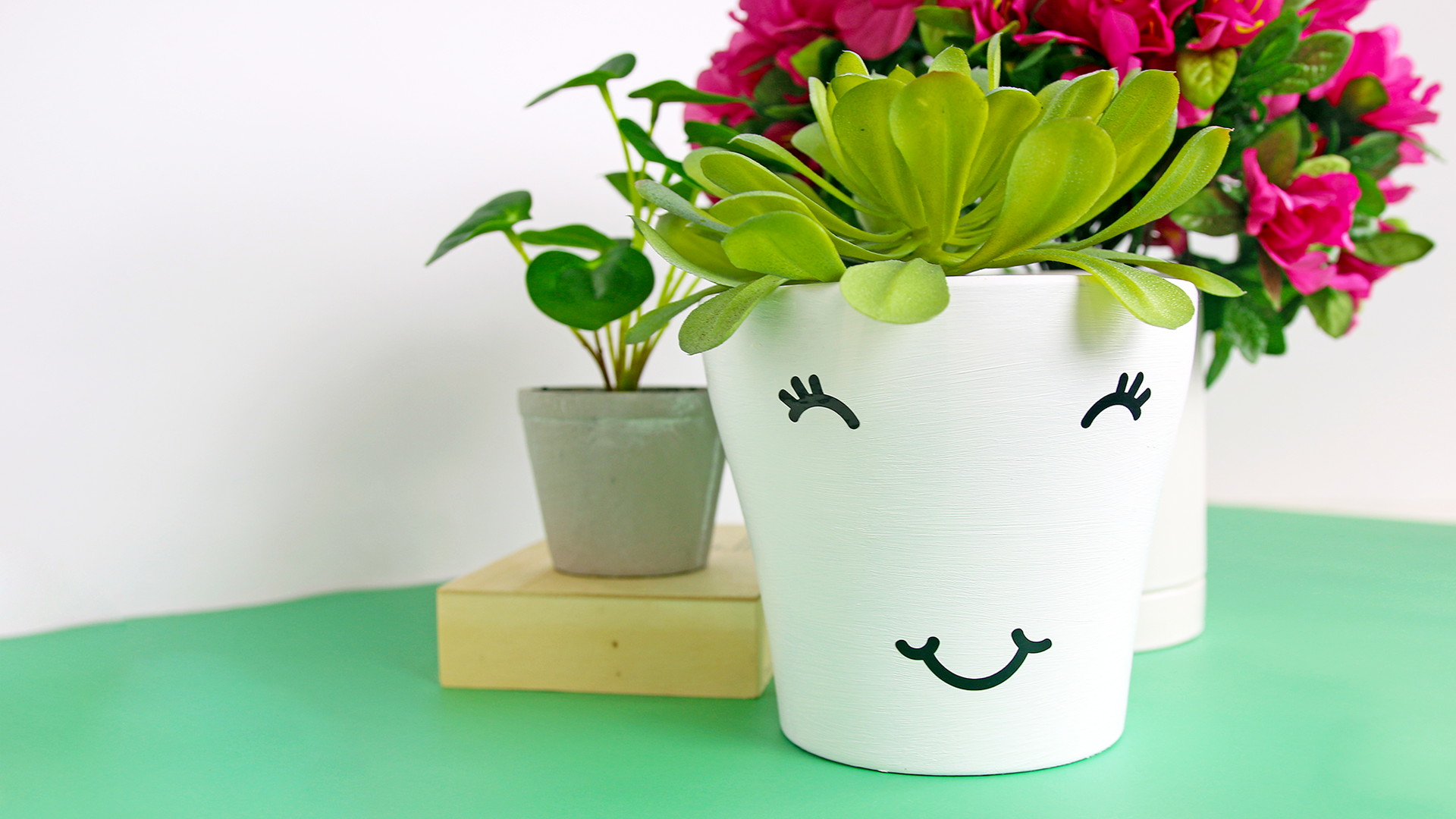 Here are the supplies you will need:
Terra Cotta Pot

White Acrylic Paint and Paint Brush (or Spray Paint)

Scissors

Squeegee (or Credit Card)

Cricut Cutting Machine

Cutting Mat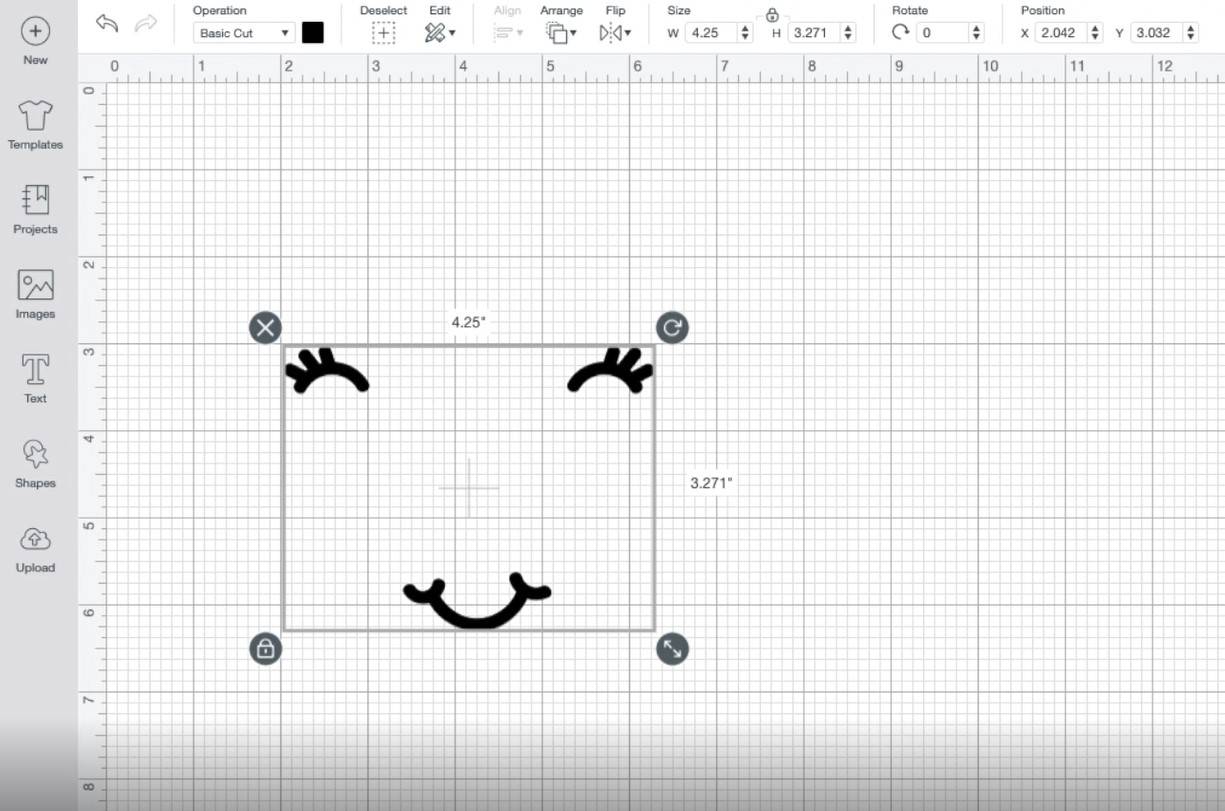 Step 1: Click on the link to the Donut Worry Be Happy SVG file and download it to your computer.
Step 2: Open Cricut Design Space and click on "Upload". Go to where the Donut Worry Be Happy SVG file is saved on your computer and click on it to upload it. Then, click "Save". Finally, click on the uploaded image to add it to your workspace.
Step 3: Click on the image and hide all of the black face design. Then, unhide just the eyes and mouth. Continue hiding all of the other items on the donut design until you are left with the eyes and mouth.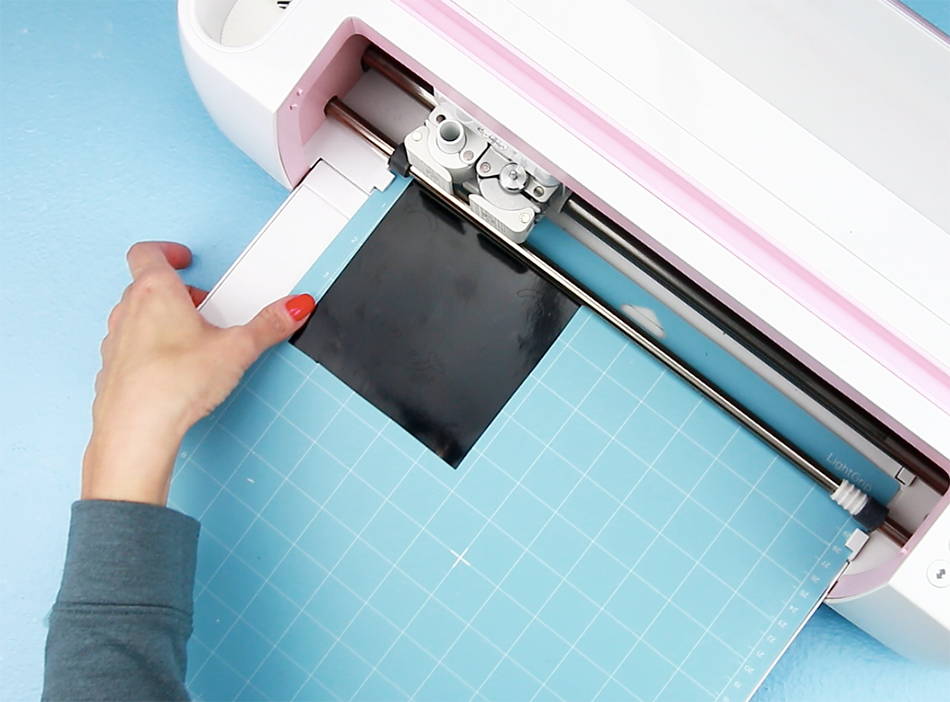 Step 4: Select the image and resize it to fit on your pot. Then, select all and hit "attach".
Step 5: Click "Make it" and select "Vinyl" from the cutting material. Add the vinyl to a cutting mat with the vinyl facing up. Push the start button to begin cutting.
Step 6: Trim down your vinyl and weed the negative on the face design.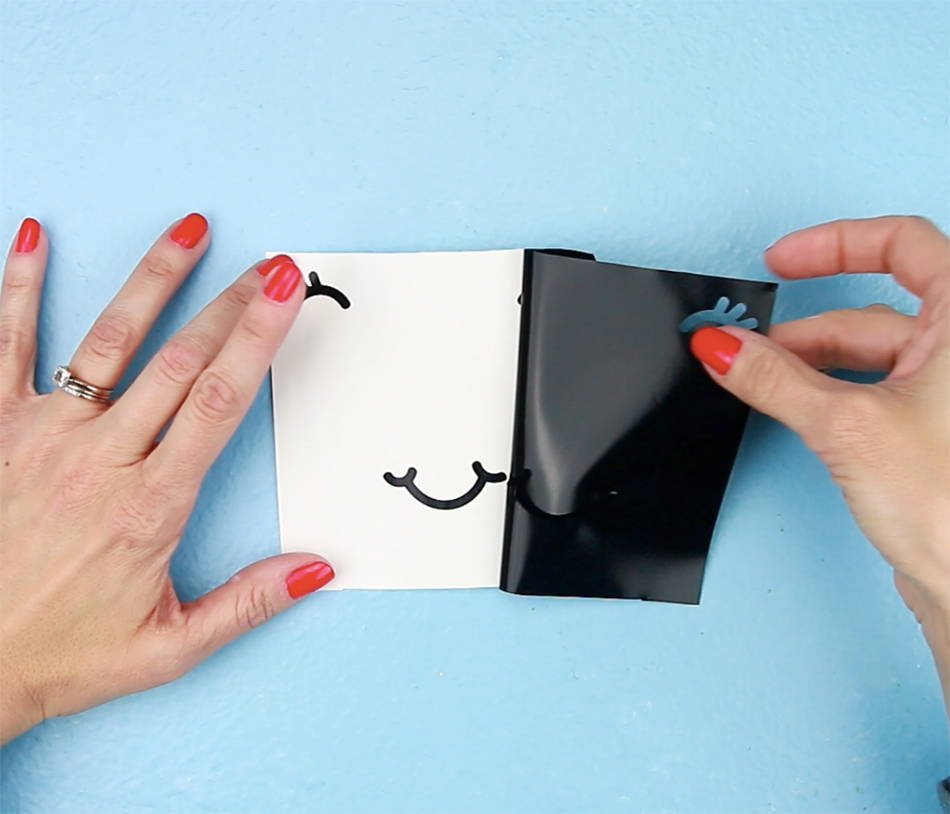 Step 7: Add a coat of white paint to your pot and let it dry. Once it's dry, add a second coat of paint.
Step 8: Cut a piece of transfer tape slightly larger than the face design. Peel off the top liner, place it on the design, and go over it with a squeegee (your fingernail also works!). Peel up the transfer tape to remove the design.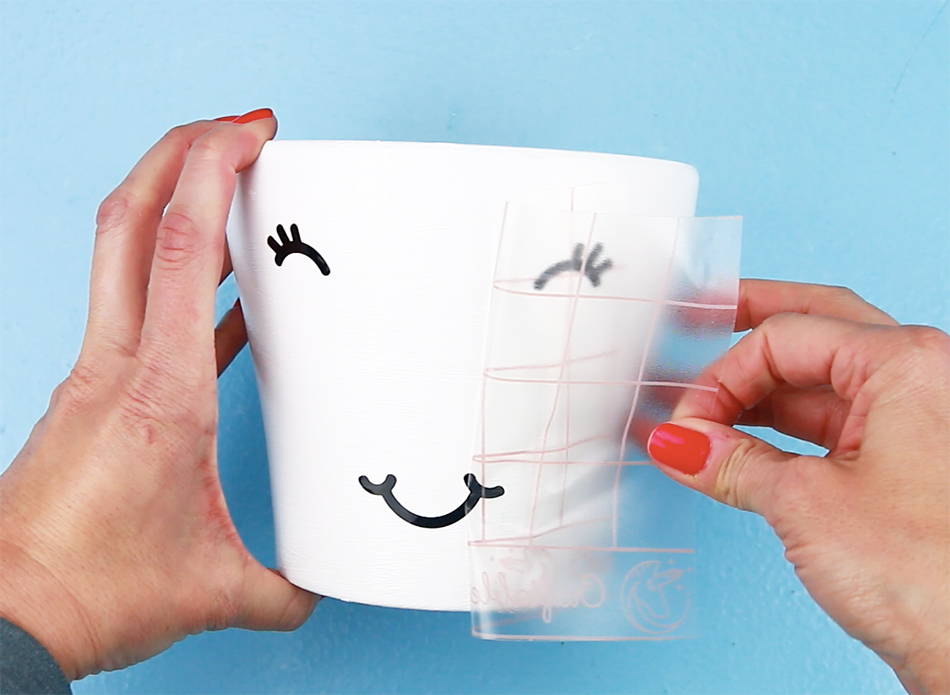 Step 9: Place the design in the center of your pot and go over it with a squeegee. Then, slowly remove the transfer tape.
Step 10: Add a few rocks to the inside of your pot (for drainage), pour in some dirt, and add a plant. Or, if you don't have a green thumb, you could also add a faux plant!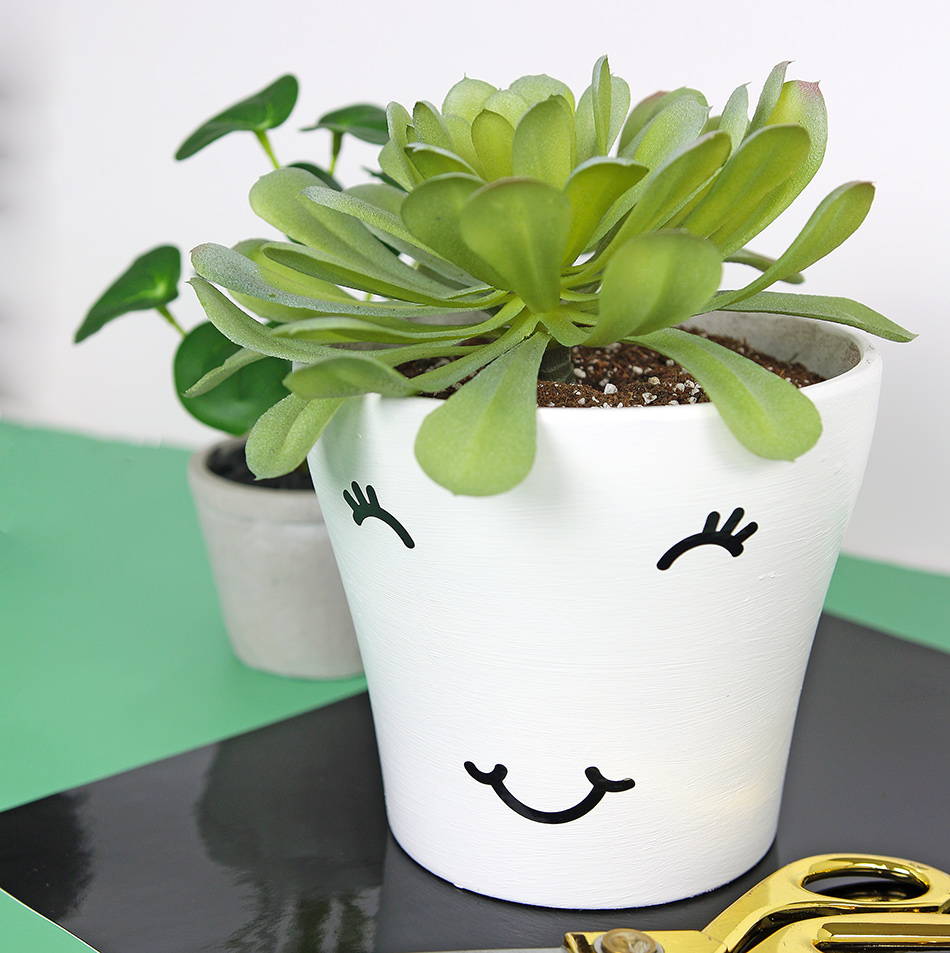 You could really get carried away with this project and create an entire family by adding fun accessories like glasses to your planters. Also, since there are numerous houseplants and succulent options to choose from, you could really have some fun customizing your face planters with different types of "hair". Have fun with it!
If you're ready to transform a terra cotta planter you have laying around, check out the full video tutorial below!
---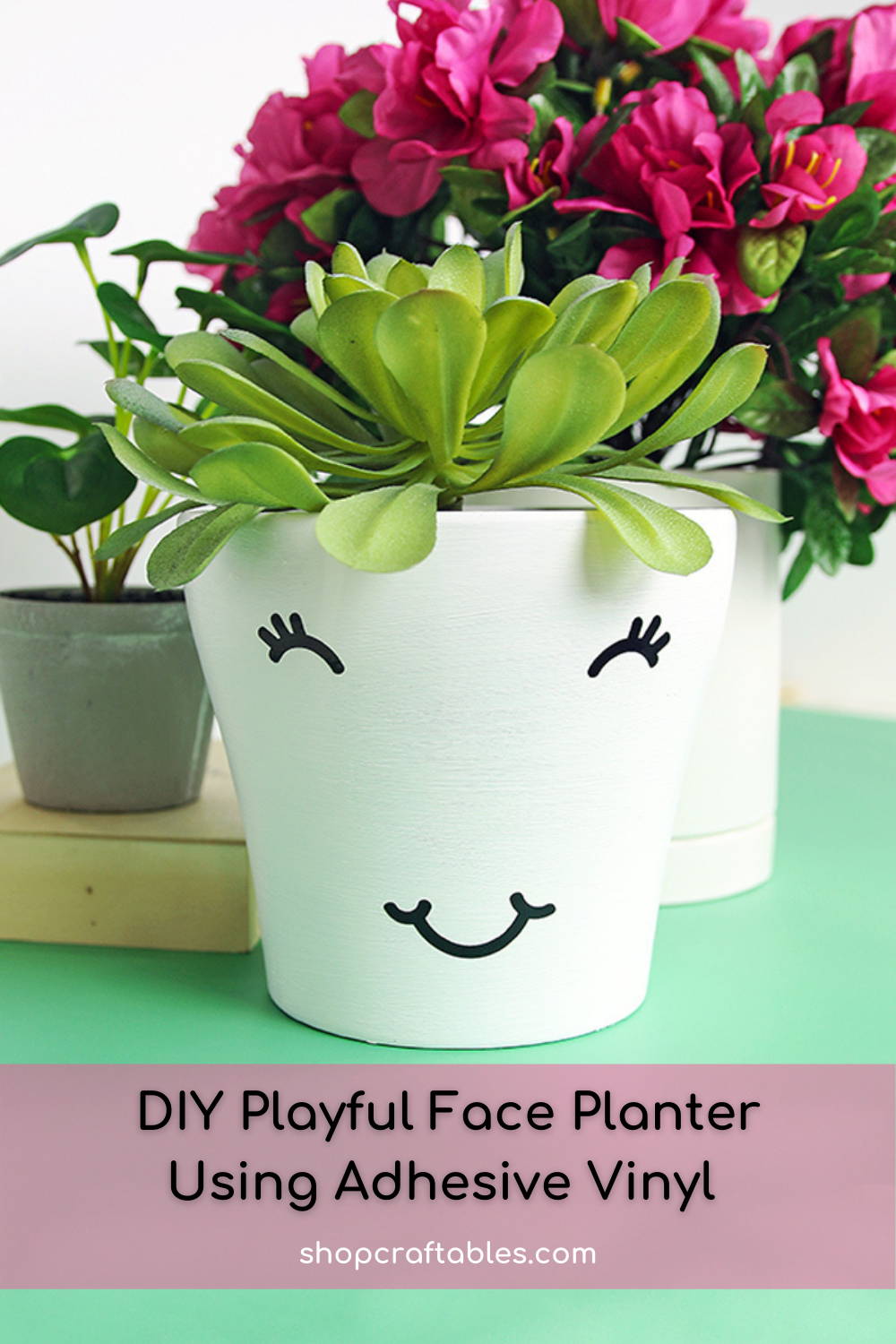 About the Author
Meghan Quinones
Meghan lives in Chicago with her husband and 4 year old twins. She is obsessed with making and creating the look for less. Pretty much every decor piece in her home is something she either made or upcycled. She started her blog to inspire everyone who visits her online creative space to create in their own lives.