Add colorful adhesive vinyl strips to a plain phone case for a super quick and cute update!

If you work with adhesive vinyl regularly you know your scrap stash can add up quickly. In my opinion no scrap is too small to keep. You just never know when you might need a tiny piece of vinyl for say, a card, an earring, or some other tiny craft project! I'm going to show you how to use up those scraps pieces of vinyl you've been hoarding to make an adorable phone case. The best part about this phone case makeover is all you need is a pair of scissors–no Cricut or Silhouette machine required! Since this project doesn't require a machine, it's a great beginner project that can be completed in less than 20 minutes!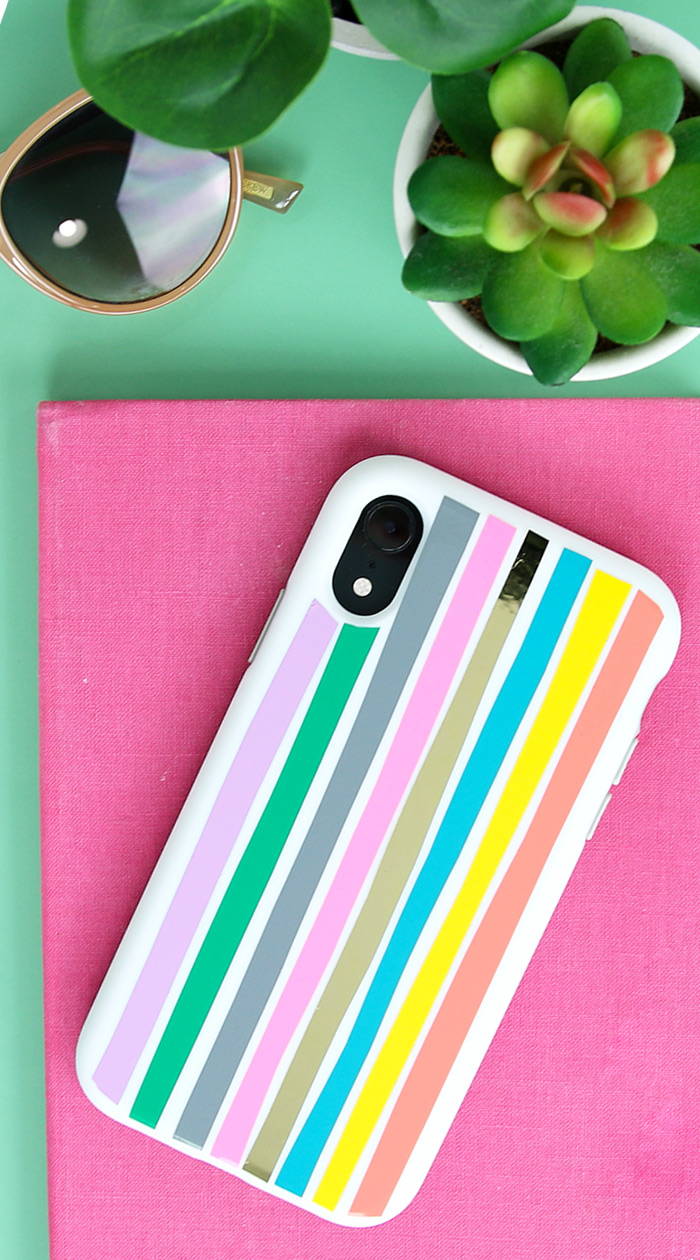 If you're ready to use up some of those adhesive vinyl scraps, check out the video tutorial below to see how this project comes together!


Here are the supplies you will need:



Plastic Phone Case

Squeegee or Credit Card

Scissors

Rubbing Alcohol and Cloth
Step 1: Mark your vinyl at 6.5" (my case is for an iPhone). You want to make sure the vinyl is longer than your phone case so you can trim it down.

Step 2: Cut out a strip of vinyl at the 6.5" mark and about an inch and a half wide. Continue this with all of the colors of vinyl you're using.

Step 3: Next, use your scissors to cut out thin strips of vinyl. I made my strips different widths for a more organic look. If you prefer a straighter, more polished look you could use a paper trimmer.

Step 4: Go over your phone case with rubbing alcohol to remove any grease and/or dirt.
Step 5: Use a weeding tool to remove the vinyl from the liner. Then, place it on your phone case. Continue adding strips of vinyl to your phone until they have all been added.

Step 6: After all of the vinyl strips have been added, go over the entire phone case with a squeegee to ensure they are fully adhered.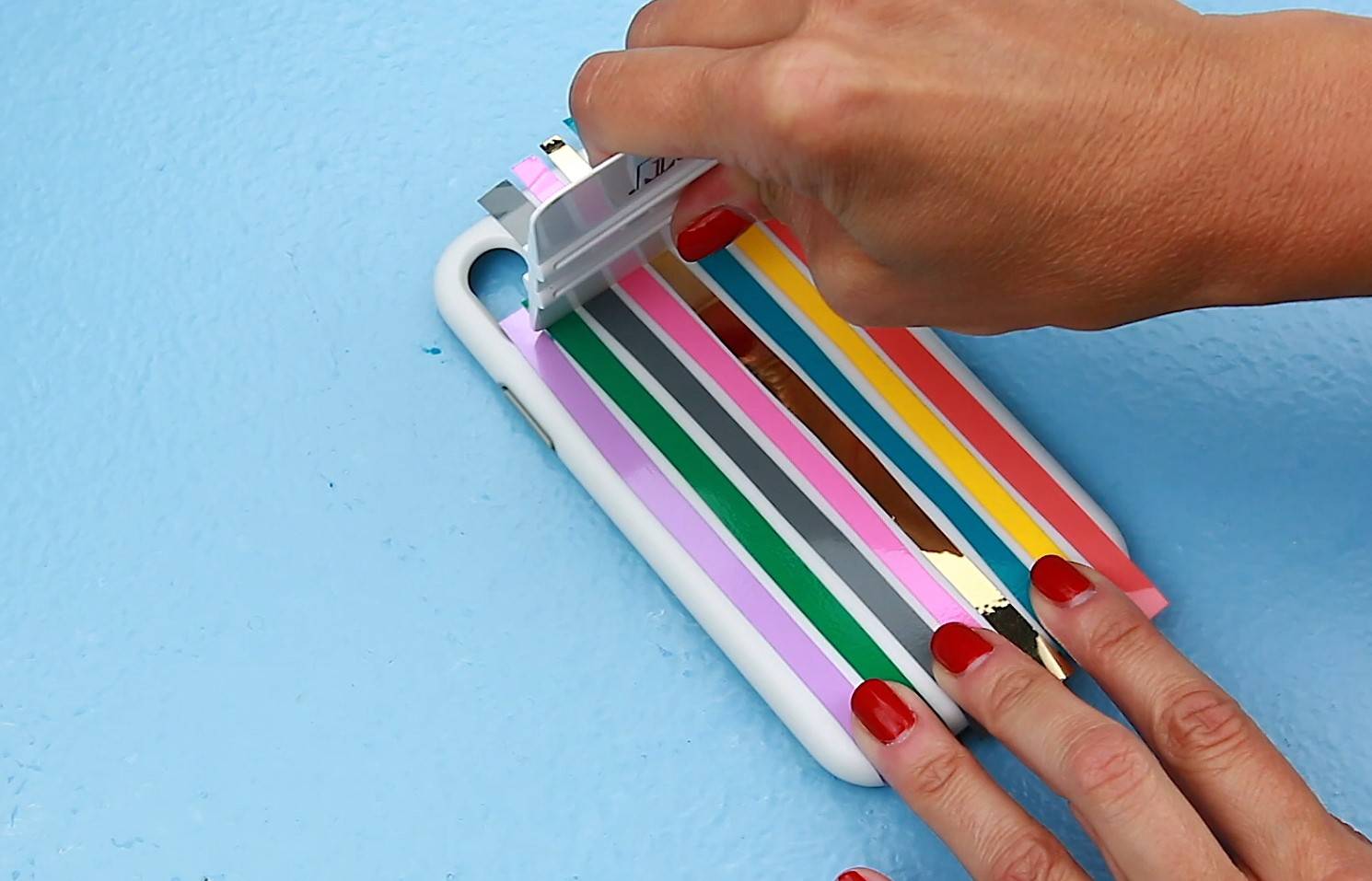 Step 7: Flip your phone case overland and use scissors to trim off all of the ends. Repeat on the other side.

Step 8: Use your scissors to trim the vinyl so they are flush with your phone. Repeat on the other side.

Step 9: Take a pencil and trace around the camera opening. Then, use your scissors to cut it.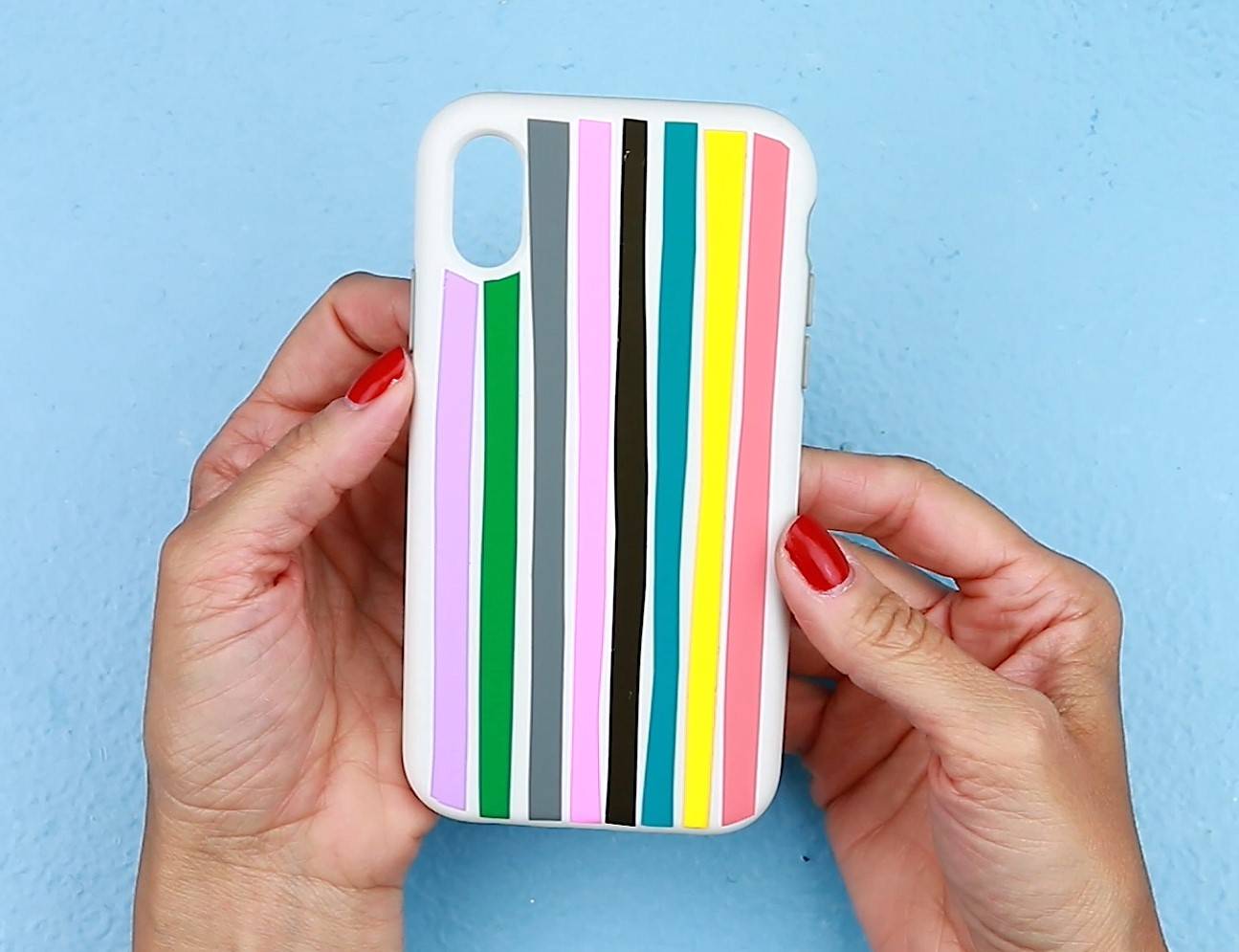 Wasn't that so fun?! This phone case is so bright and cheery. I love that you can customize it however you would like depending on the vinyl you have laying around. Since this technique is so easy, just think how fun it would be do this to a planter to up its cuteness level. I hope I've inspired you to get create with your adhesive vinyl scraps!
Be sure to check out the video below for the full tutorial.  
---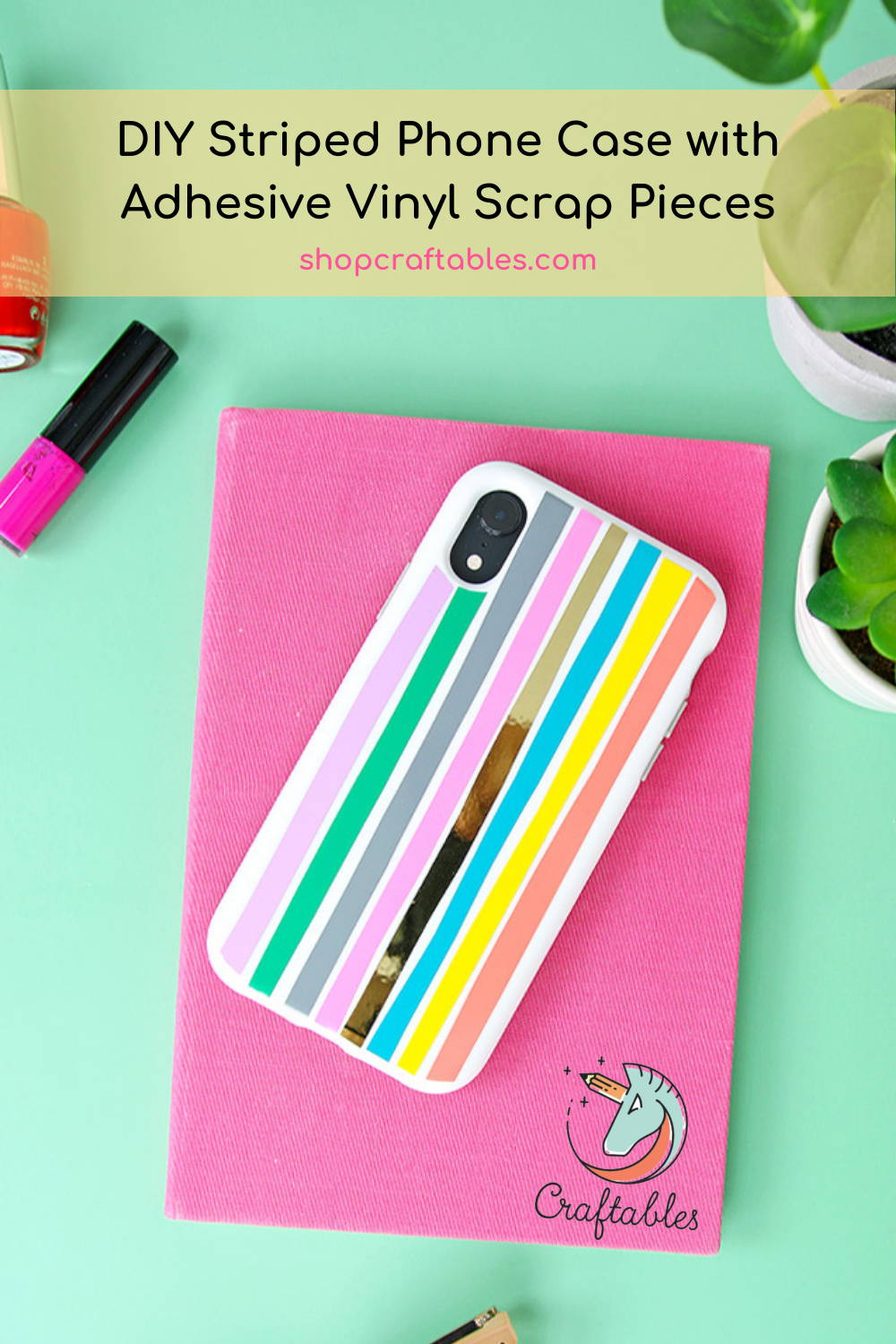 About the Author
Meghan Quinones
Meghan lives in Chicago with her husband and 4 year old twins. She is obsessed with making and creating the look for less. Pretty much every decor piece in her home is something she either made or upcycled. She started her blog to inspire everyone who visits her online creative space to create in their own lives.