Silhouette DIY Tutorial: How to Cut a Hand Lettered Design to Make a Valentine's Day Banner

Hi friends! Sam here from the Pretty Life Girls. Today I'm going to show you how to take hand lettering and make it into something you can cut with your Silhouette CAMEO. This is the perfect way to add a personal touch to projects, and the process is really simple. Full disclosure: I have zero hand lettering talent, so I enlisted the help of my talented friend Amy Latta to whip something up for me, and I LOVE how it turned out. Follow this step by step tutorial to see how I applied Flocked Heat Transfer Vinyl on a canvas banner to make adorable Valentine's Day decor.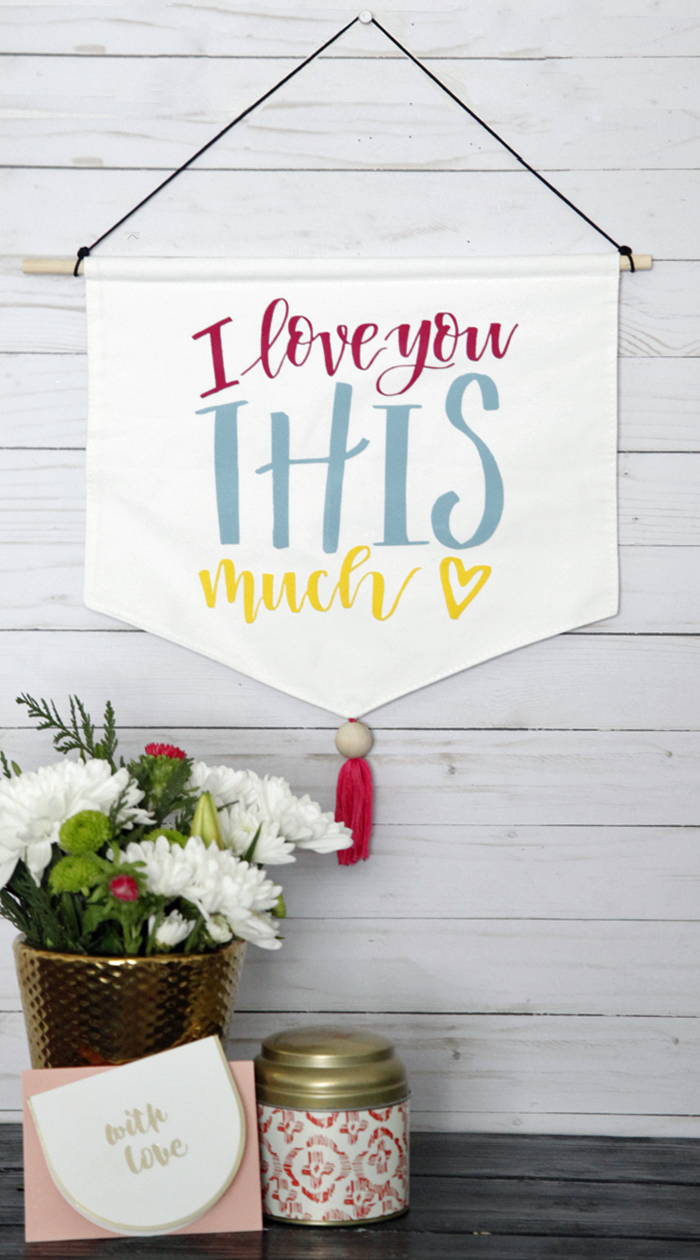 Estimated Time: 30 minutes (Intermediate)
Here are the supplies you'll need:
Hand lettered image

Blank canvas banner

Embroidery floss

Wood bead
Step 1: After hand lettering (or making your friend hand letter) on paper, take a photo of the design.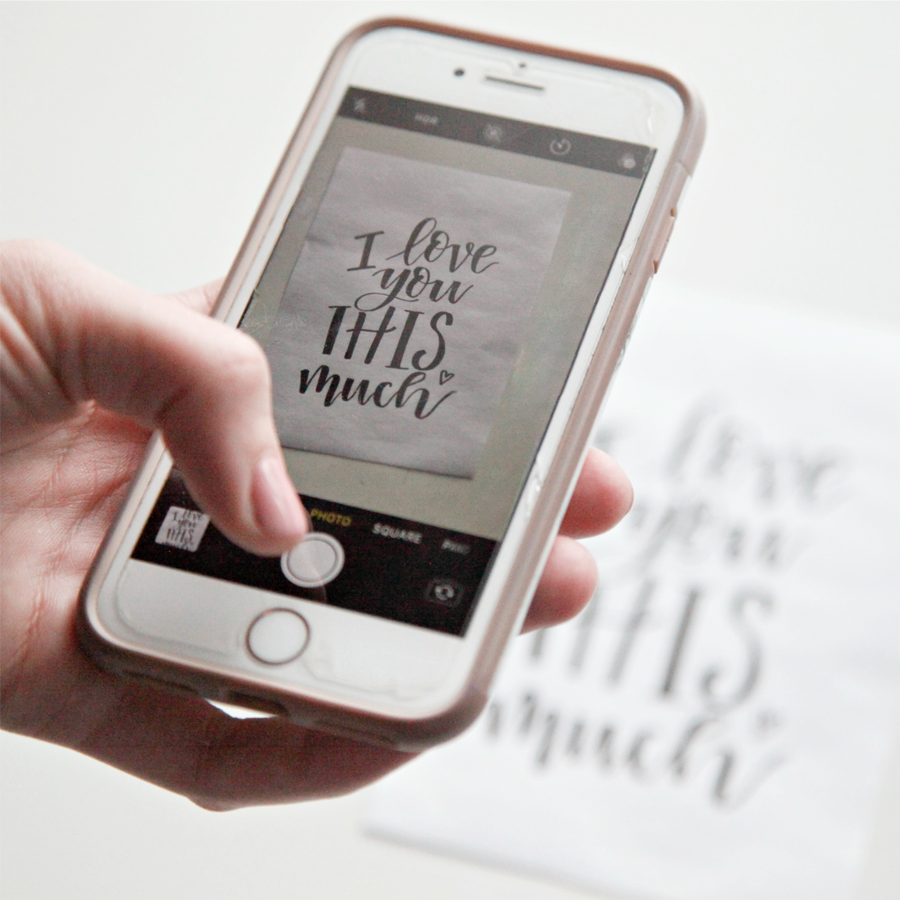 Step 2: Upload the photo to your computer and open it in Silhouette Studio.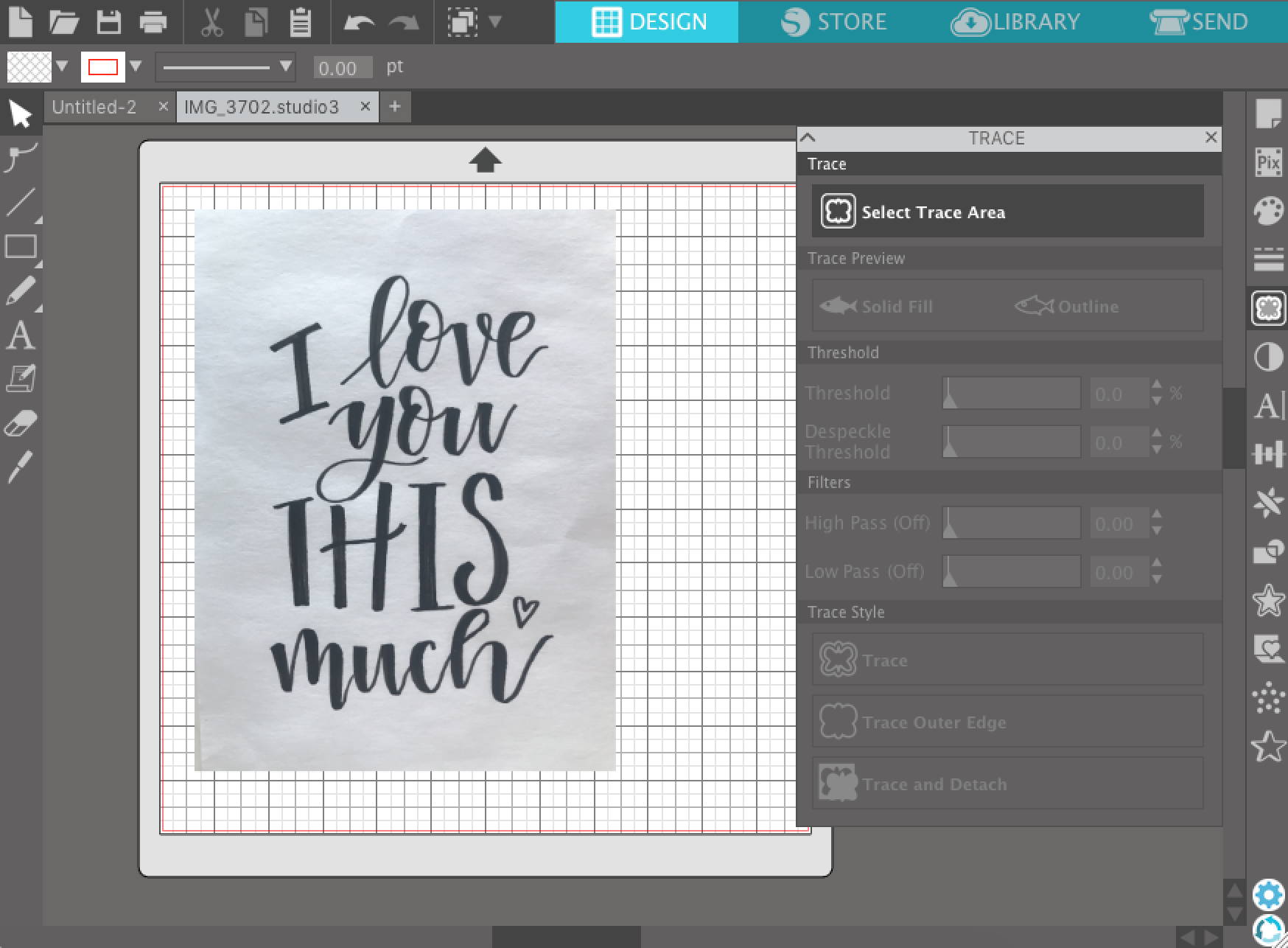 Step 3: Open the Trace menu and click Select Trace Area. Click and drag to select the areas of the image you'd like to trace. Then click Trace.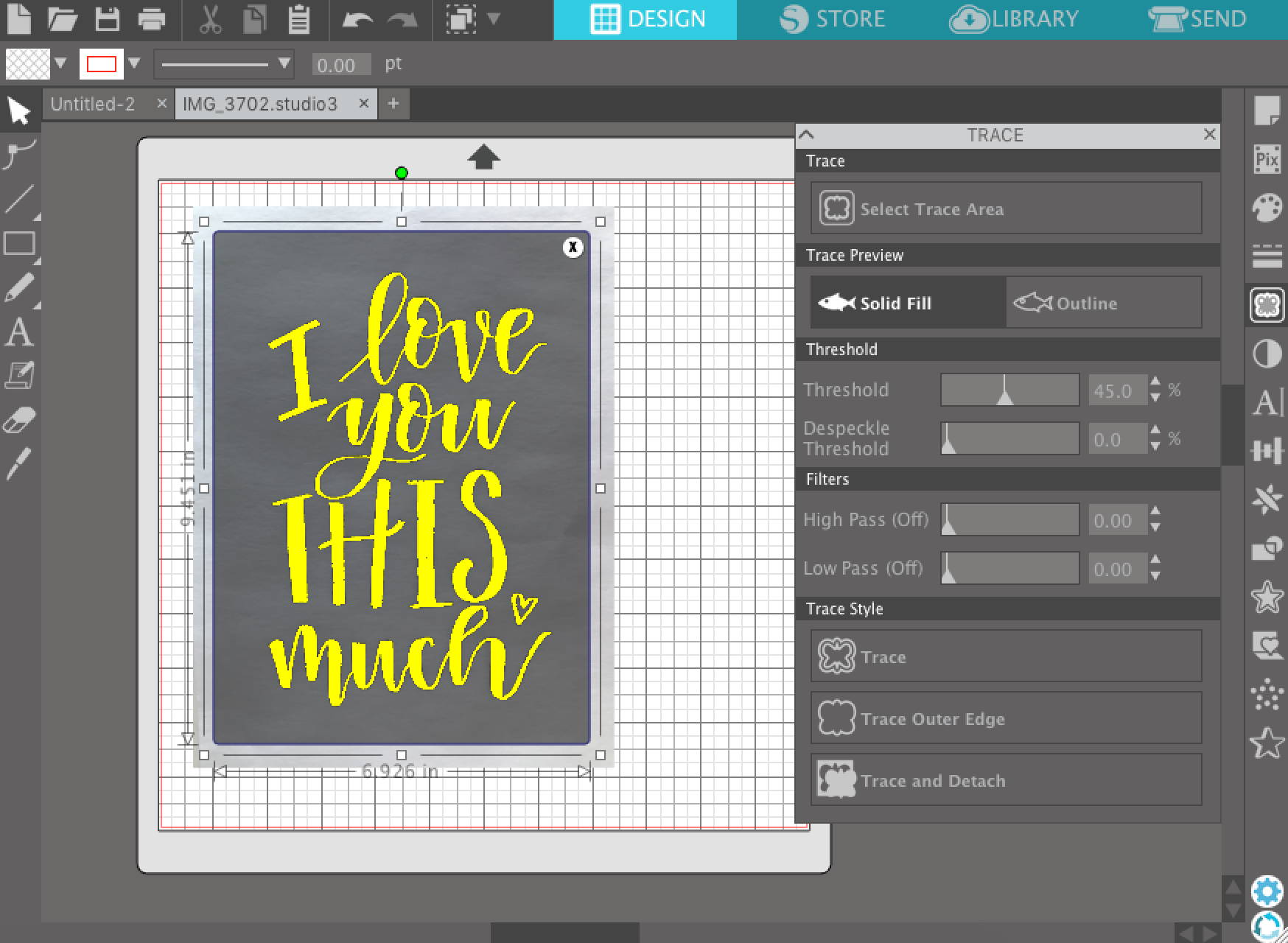 Step 4: Delete the image, so only the traced design remains.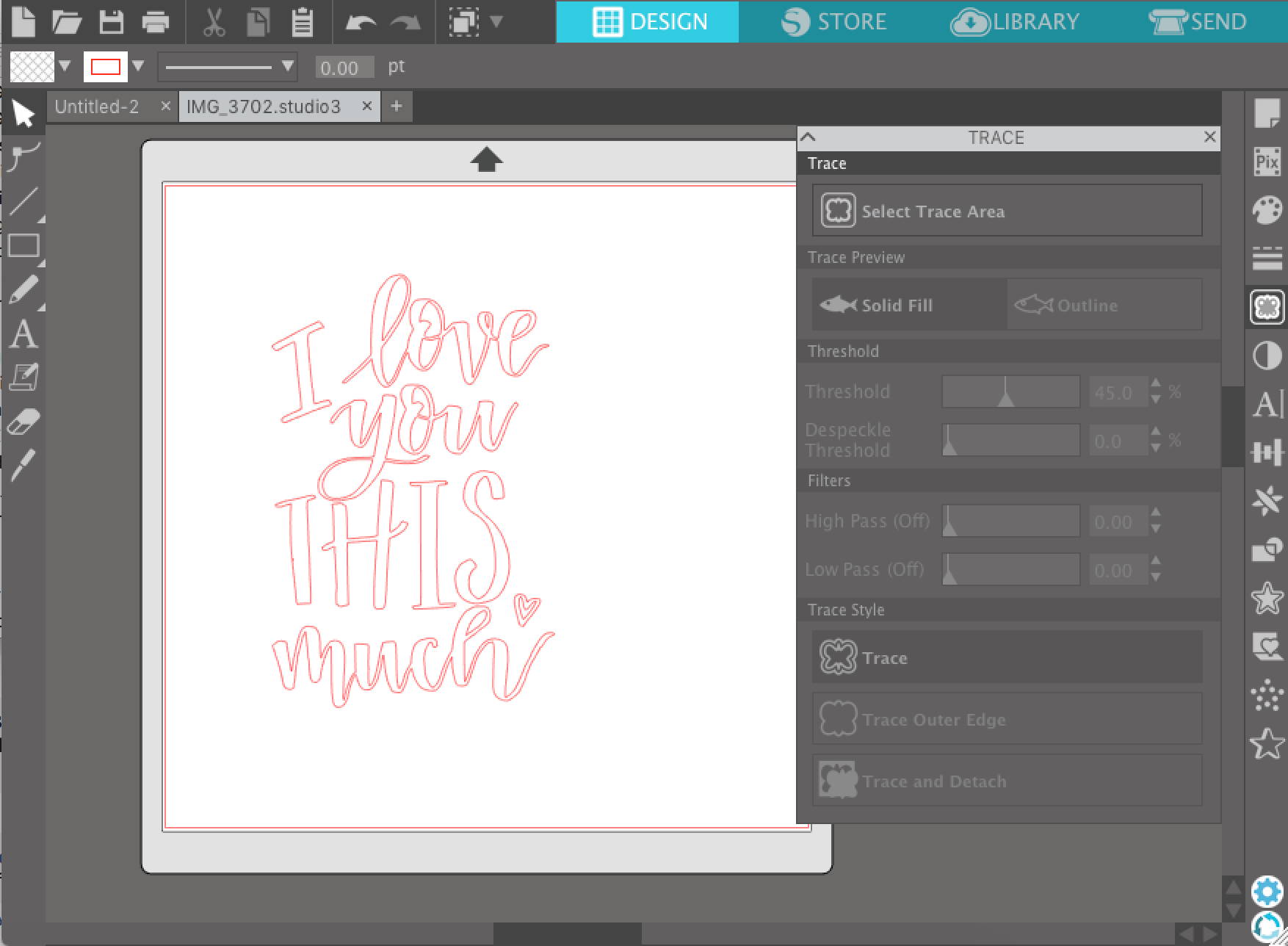 Step 5: Right click on the design and select Release Compound Path. This is the first step for preparing the design to be cut by color. If you want to use just one color of vinyl, send your project to cut at this point (make sure it is mirrored), and skip Step 6 and 7.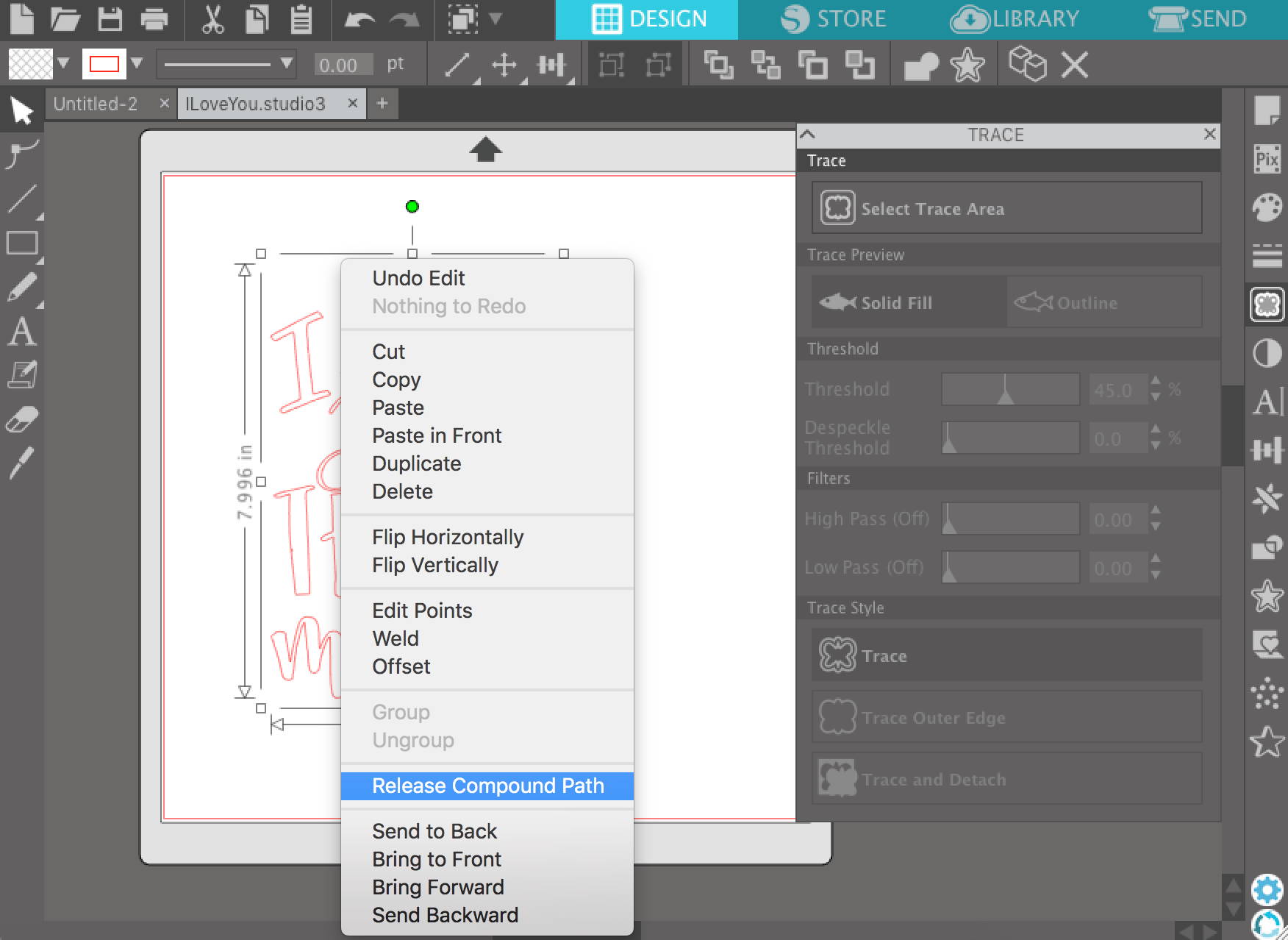 Step 6: Drag to select each individual word, right click again, and click Make Compound path. Repeat this with each word so they are grouped as words. Then, fill each word with the color that corresponds with the vinyl you will use. You can also rearrange and resize words, if needed, which I did to make the design fit by banner a little better.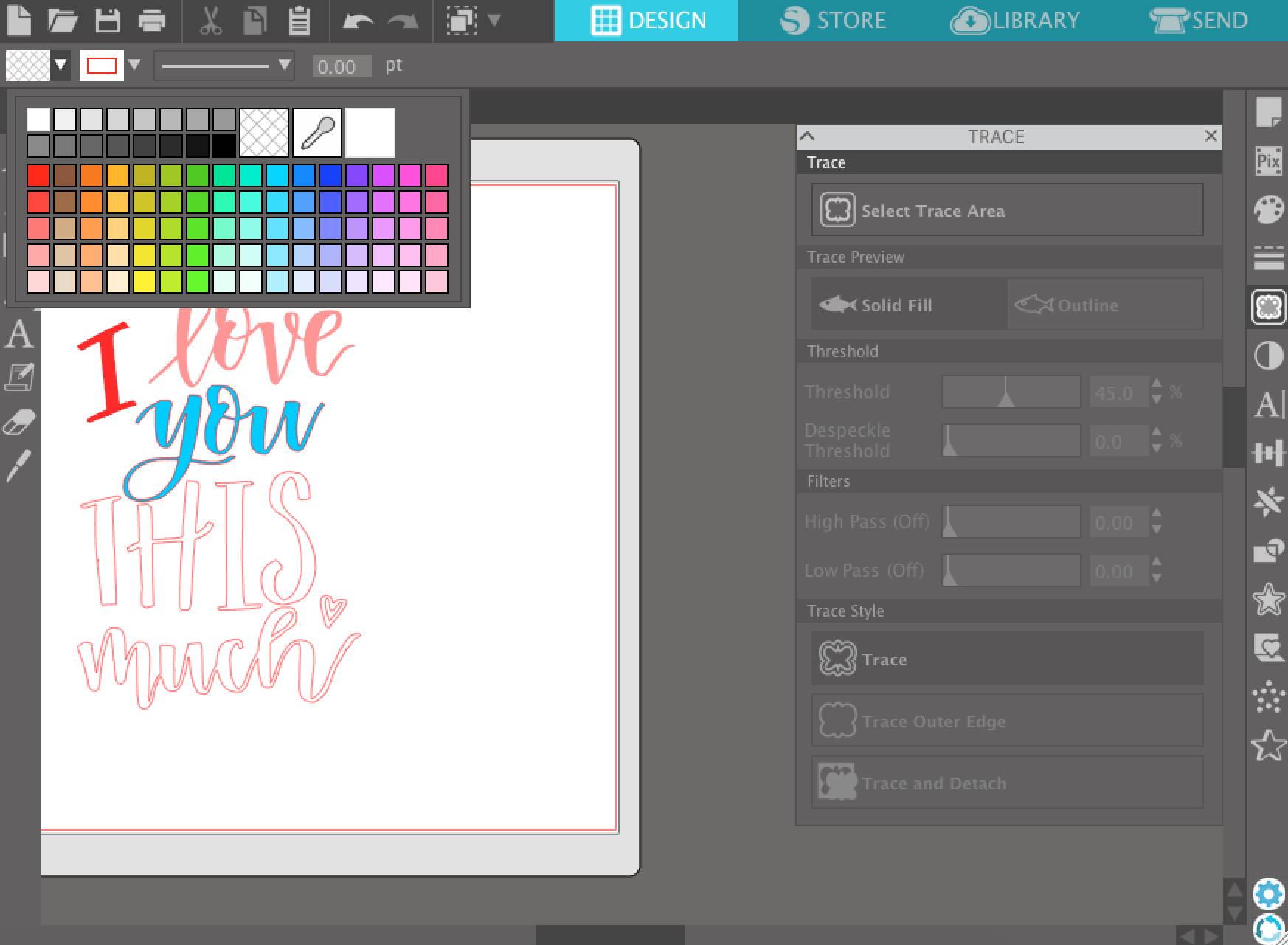 Step 7: Click the Send tab, and then click Fill. Be sure that you have pauses between each color, and double check your cut settings. Load your Flocked Heat Transfer Vinyl on your mat, face down. Click to begin cutting (make sure the design is mirrored). Switch your Flocked Heat Transfer Vinyl colors as prompted by your machine, and click Resume in Silhouette Studio.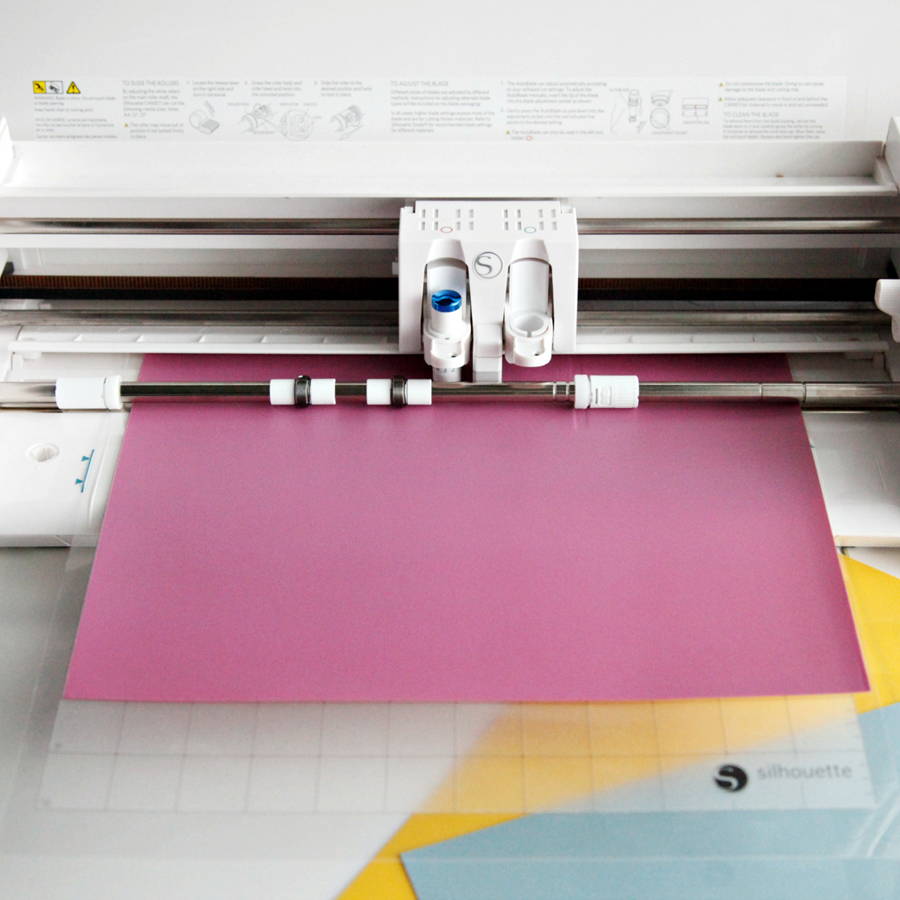 Step 8: Weed the excess Flocked Heat Transfer Vinyl, using the hook to weed small pieces. You can also trim off any carrier sheet excess to make it easier to arrange the design on your surface.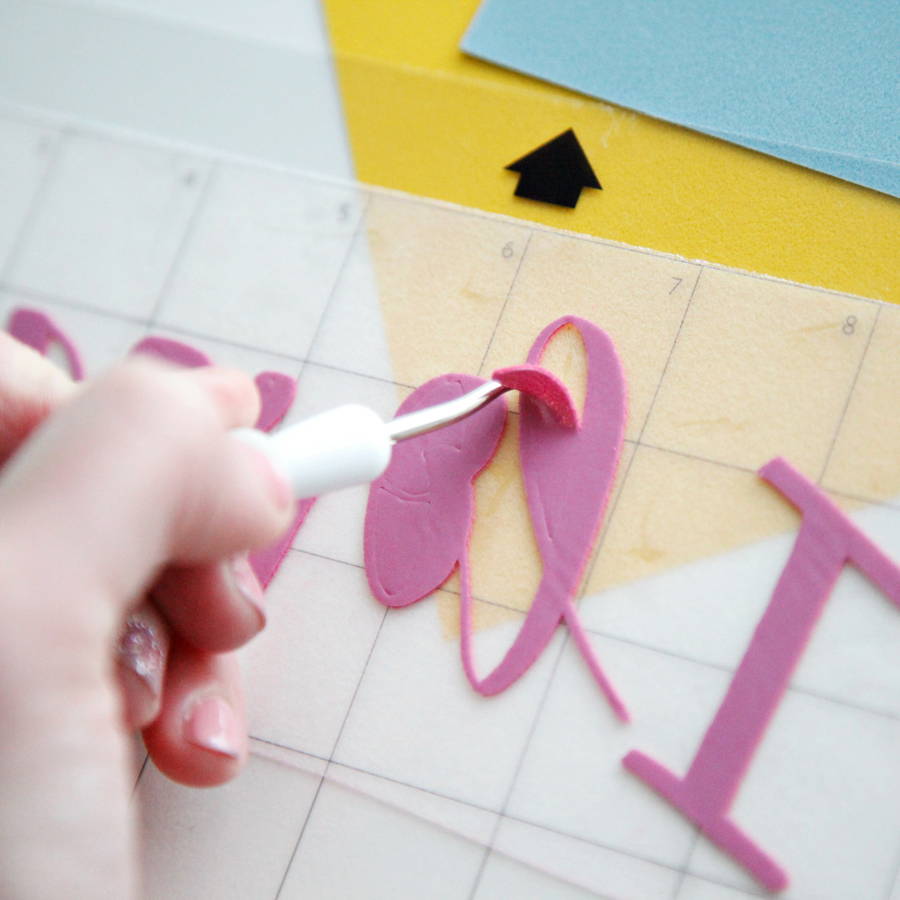 Step 9: Prep your surface by heating it slightly.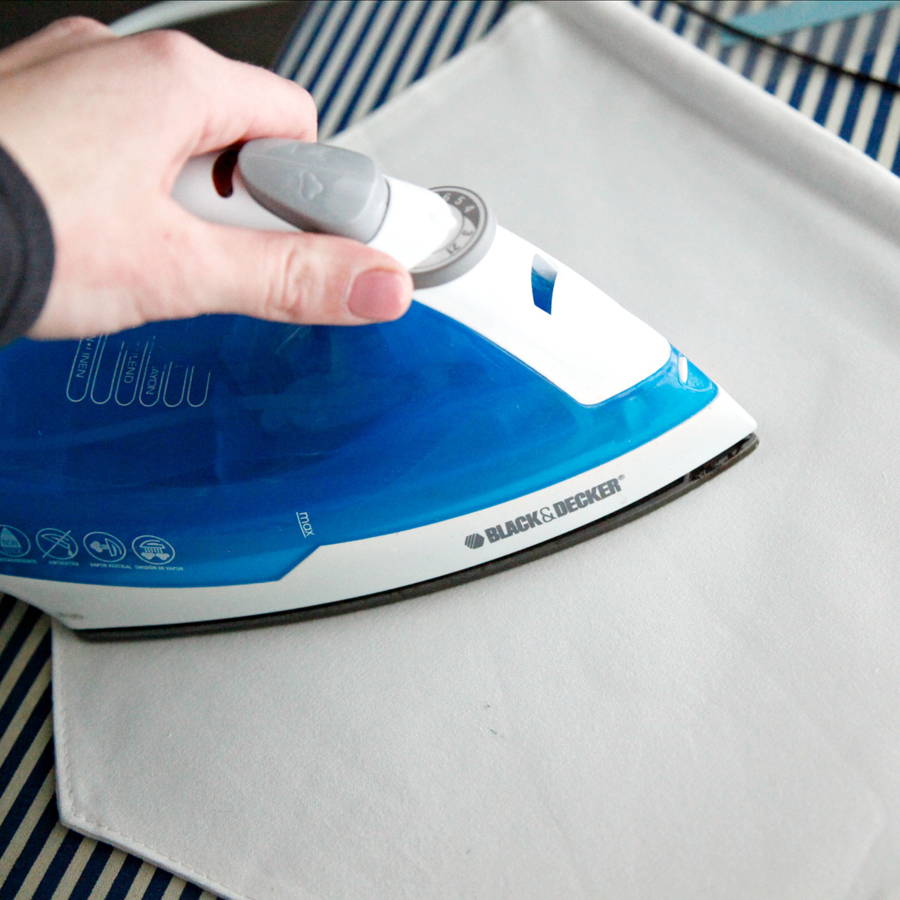 Step 10: Arrange the design on your surface with the carrier sheet facing up (so you can read the design). Heat your iron to 300-315 degrees Fahrenheit. Iron over the carrier sheet with a dry iron. Ironing time for Craftables Flock is 25 seconds. I like to gently pull up the carrier sheet to check if the Flocked Heat Transfer Vinyl is sticking. Let the design cool for 1-2 minutes before peeling away teh carrier sheet.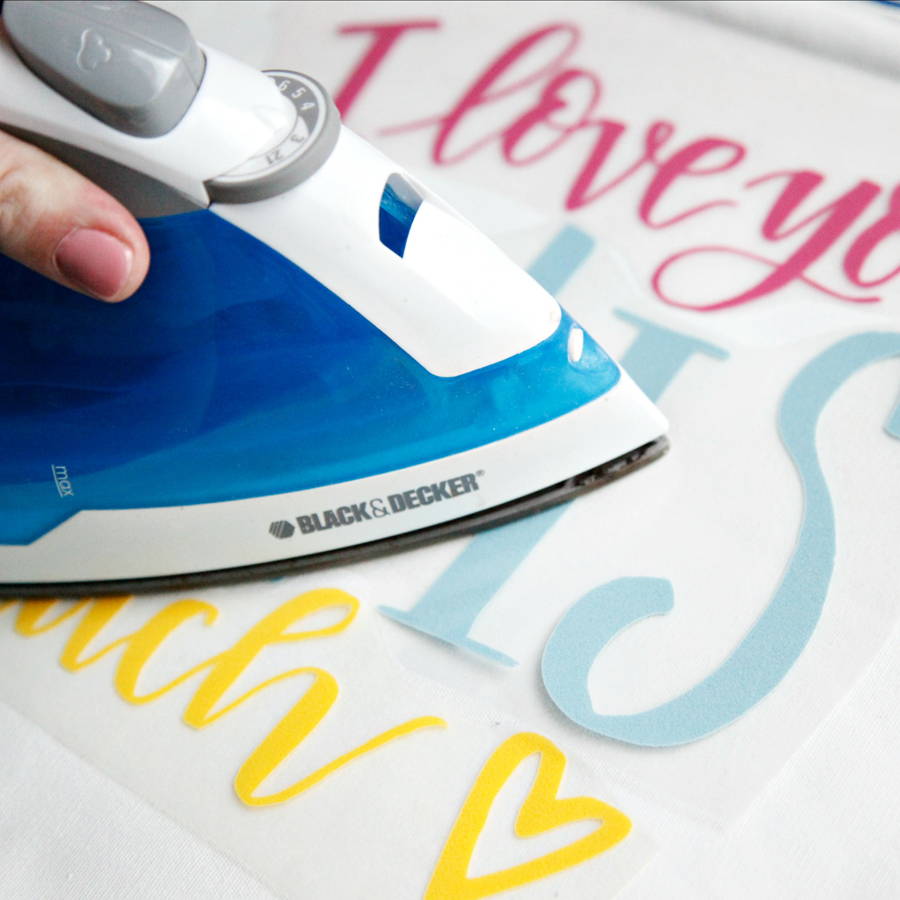 Step 11: Remove the carrier sheets. If you notice any pieces not full sticking, put the carrier back down and iron more. After I have removed the carrier sheets, I also like to flip the surface over and iron on the back side to help it really stick.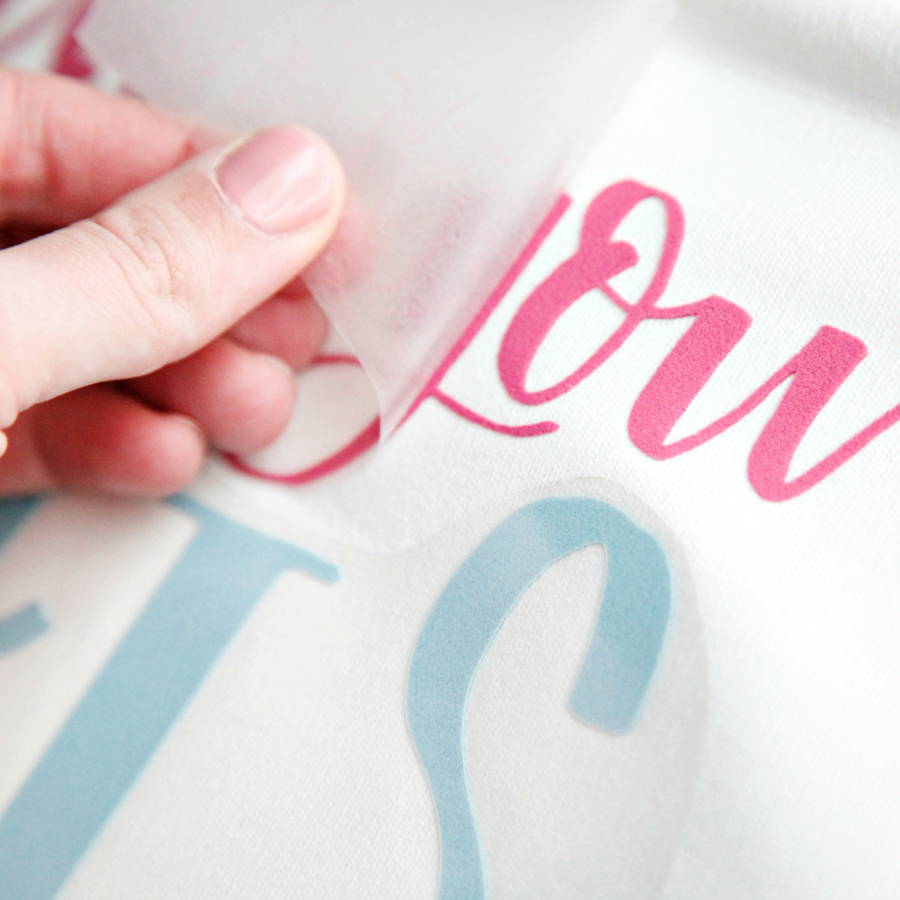 Look how cute! But we're not done…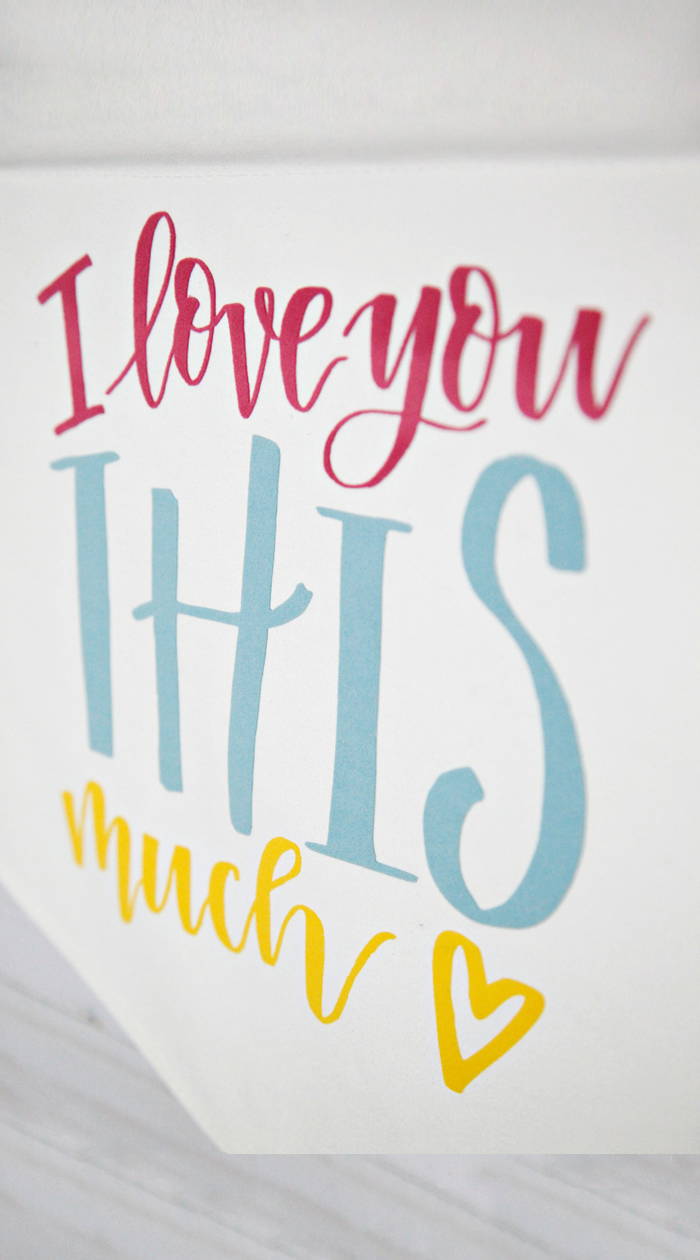 Step 12: Now let's take this thing to the next level. Make a quick tassel by tying a spool of embroidery floss in the middle with a long string.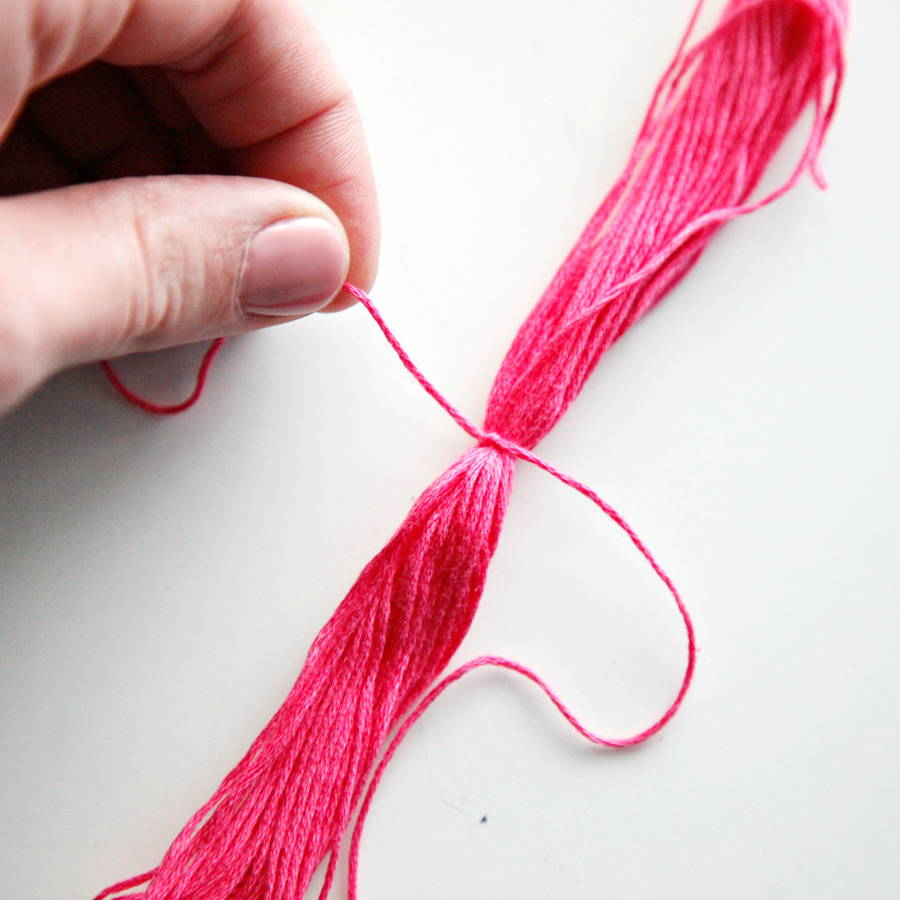 Step 13: Thread the string that you just used to tie the floss through a wood bead.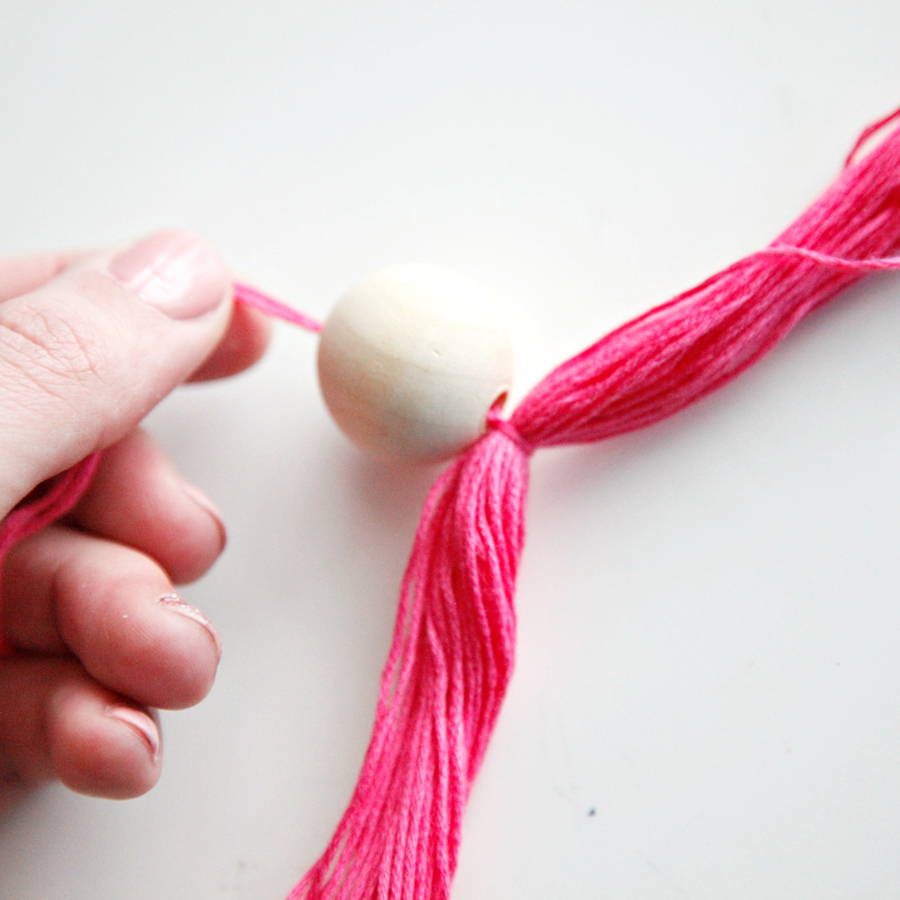 Step 14: Fold the floss down so it resembles a tassel. Then cut the bottom to disconnect the threads and make them even.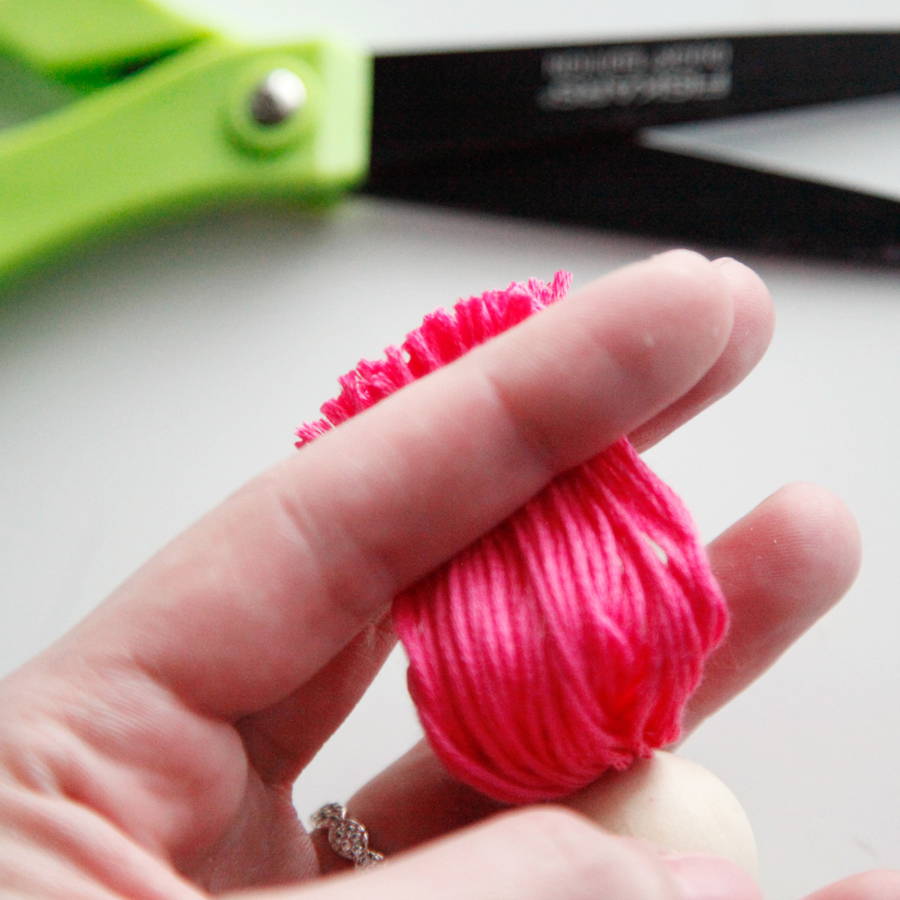 Step 15: Thread the long string through a needle and stitch it through the bottom of the banner.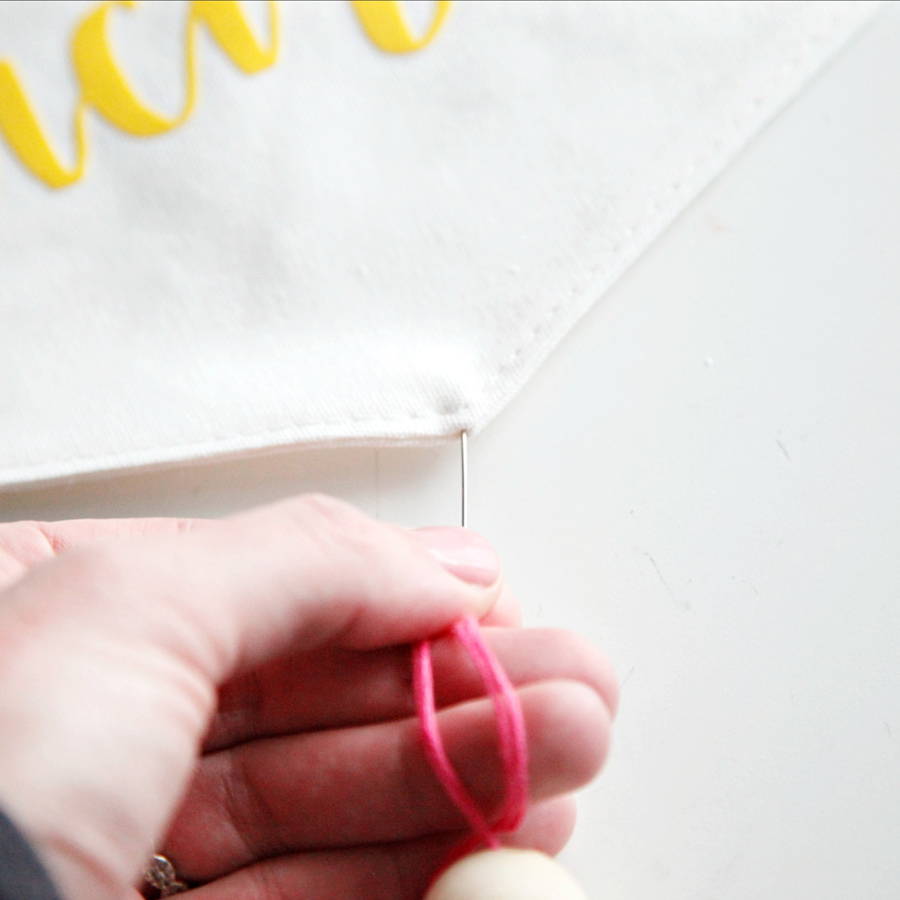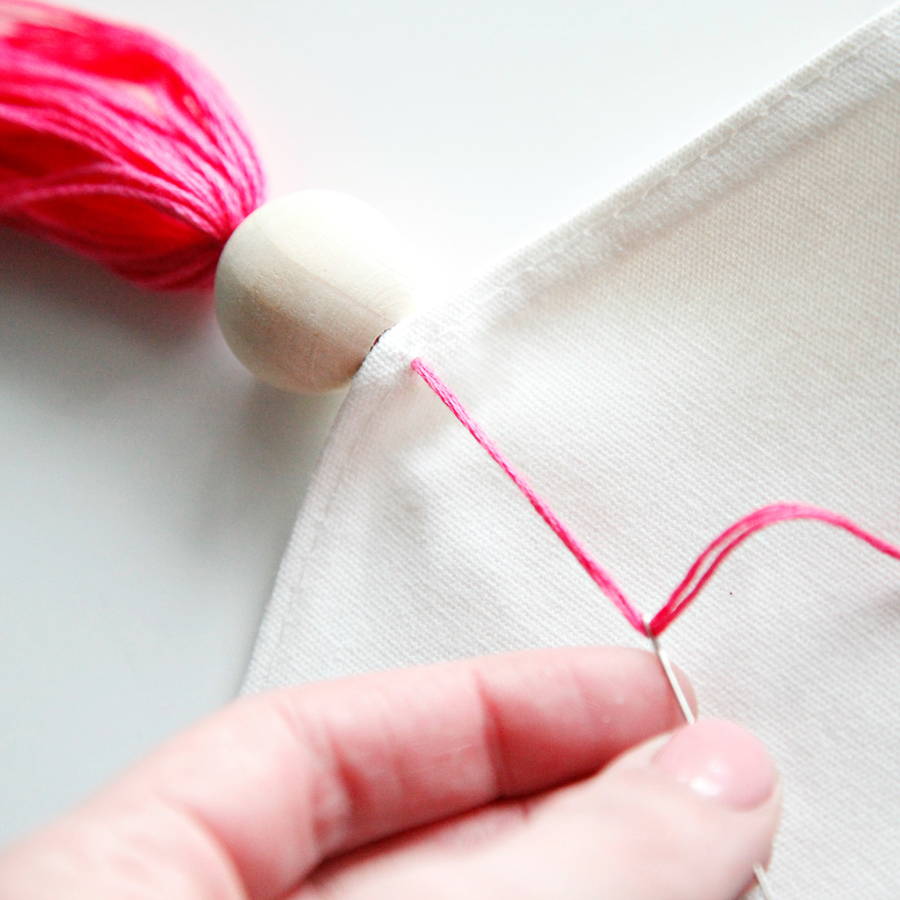 Step 16: Secure the tassel by tying a knot with the string.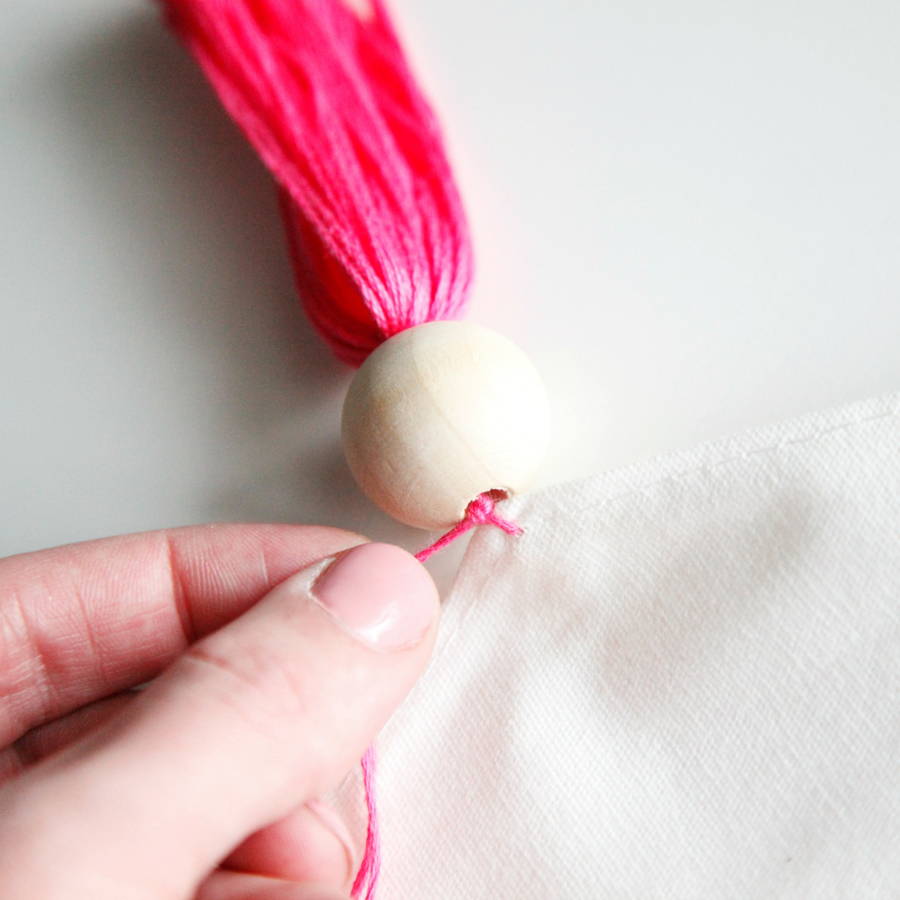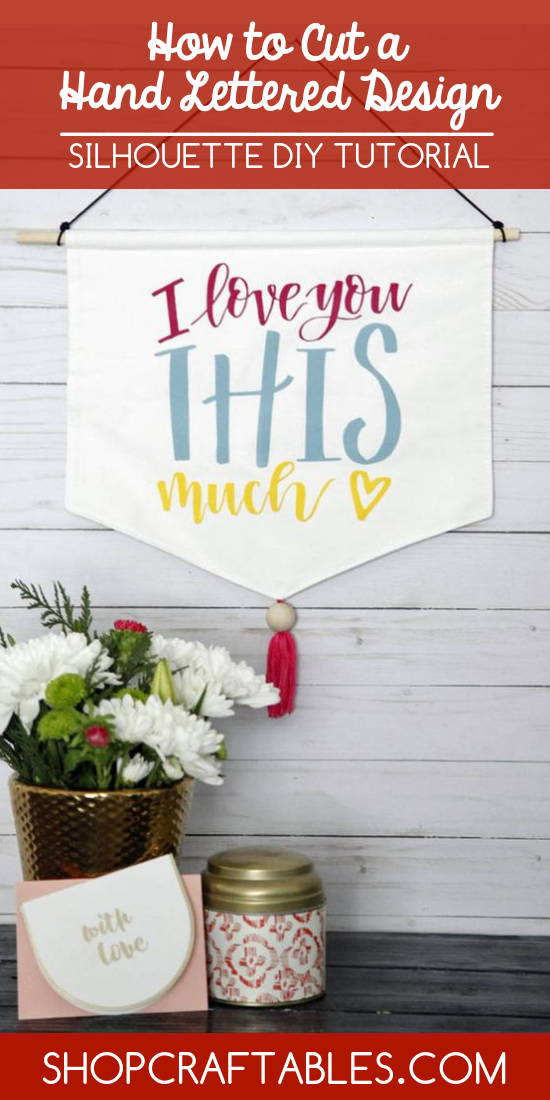 Spread the love this season with handmade DIY gifts. Craftables has all the vinyl you need and all kinds of inspiration on the blog!
About the Author
The Pretty Life Girls
The Pretty Life Girls is a blog about babies and sugar and paint and twirly dresses, written by two sisters who love all things pretty. Liz is a momma of two who lives in New Orleans. She has a Master's Degree in Technical Communication and has embraced the fact that she is a diet coke addict and a bookworm. Sam lives in Utah and is a momma of two with a Master's Degree in Instructional Technology and has a weakness for thrift stores, succulents, and colorful tights.