Summer Home Décor Idea: How to apply Adhesive Vinyl on a Terra Cotta Pot

I don't know about you but I am a 100% a plant lady. It started with one plant and now there are 6 live plants in my house to tend to. One of the best parts of getting a new plant is finding a cute new pot to put it in, but when you can't find one you like, don't despair! Make your own!
In today's step-by-step tutorial I'll show you how easy it is to apply adhesive vinyl on a terracotta pot. As always, I'm working with my Cricut Maker but any die cutting machine will do. Let's get started!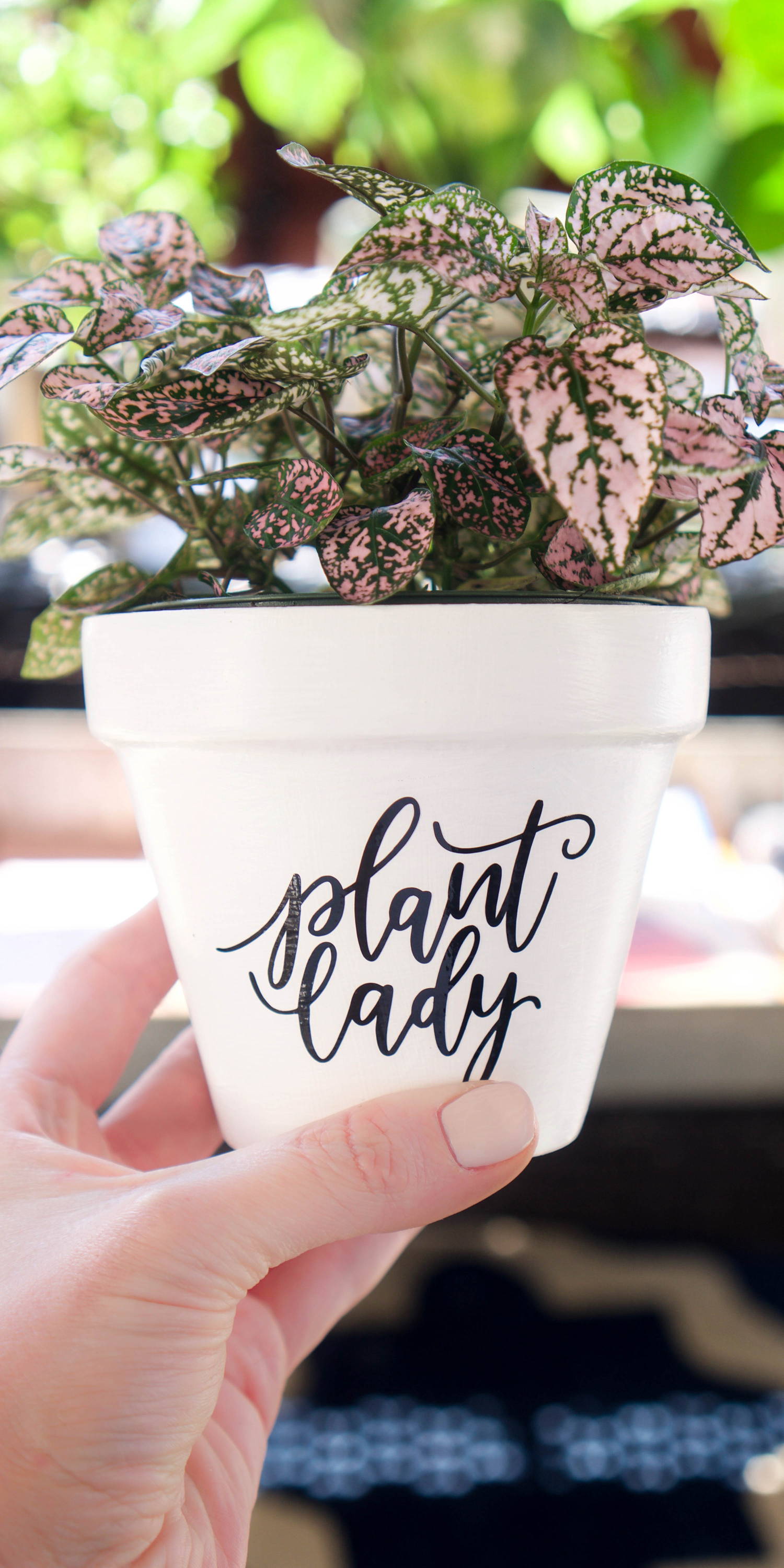 Difficulty Level: Beginner
Estimated Time To Complete: 10 mins
Here's What You'll Need:
Terracotta Pot

Cricut Maker or similar machine
As you can see in the photo below I started with plain terra cotta pots. Since the terra cotta color doesn't go well with my decor I first painted them white with outdoor acrylic paint but that is totally optional.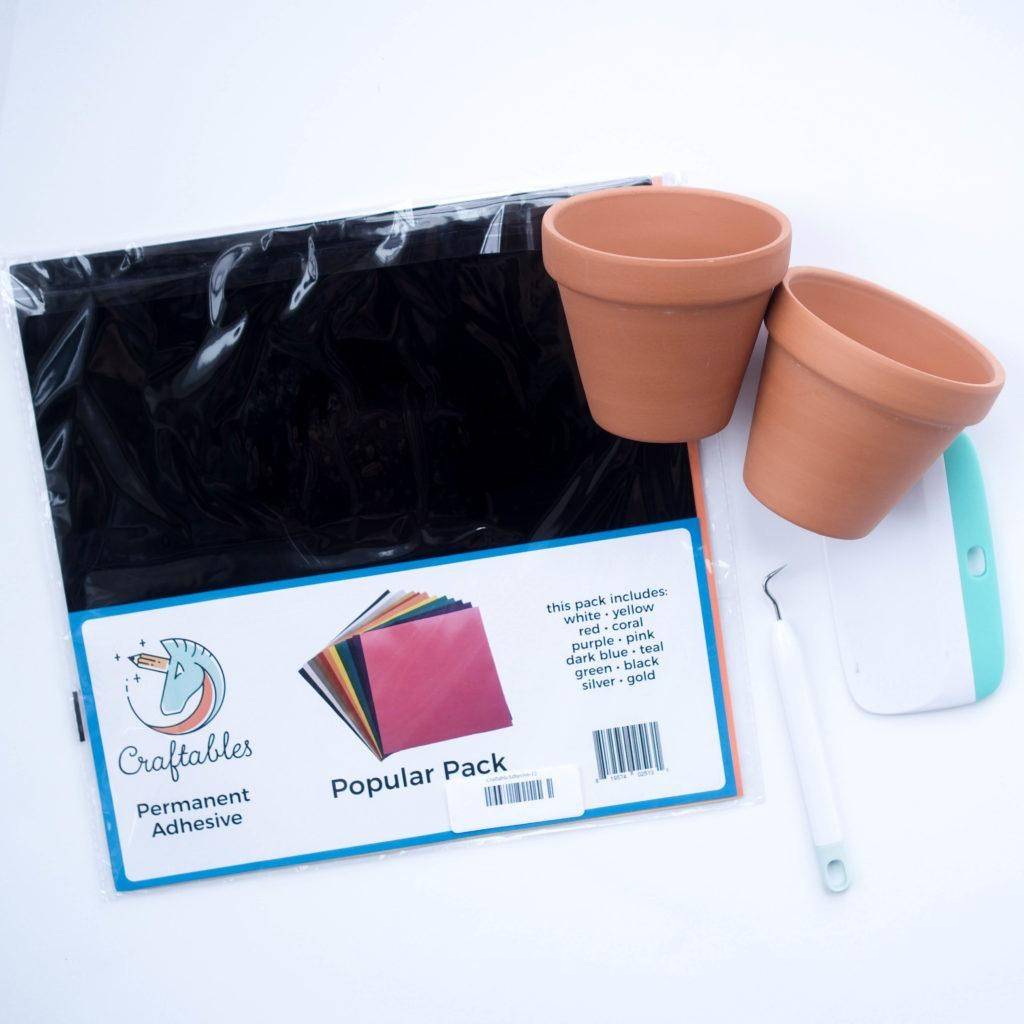 Step One: Choose Design and Adjust Machine Settings
After choosing the design you want to use set the material to vinyl and make sure mirror is turned OFF since we're working with adhesive.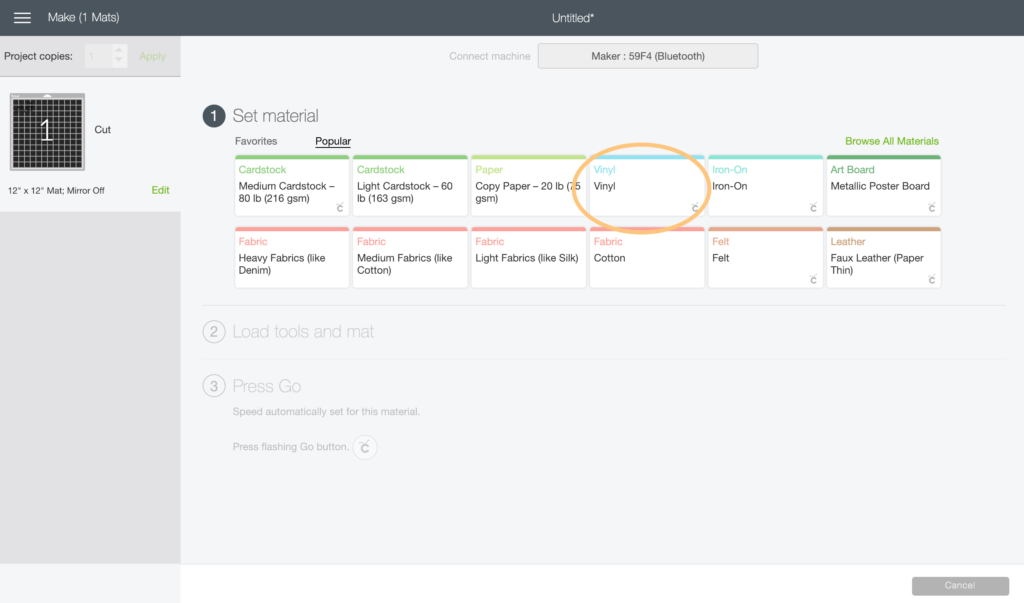 Step Two: Load and Cut
Place the sheet of vinyl on the cutting mat with the shiny/colored side facing up, align the cutting mat between the two guides on the machine and press the load button.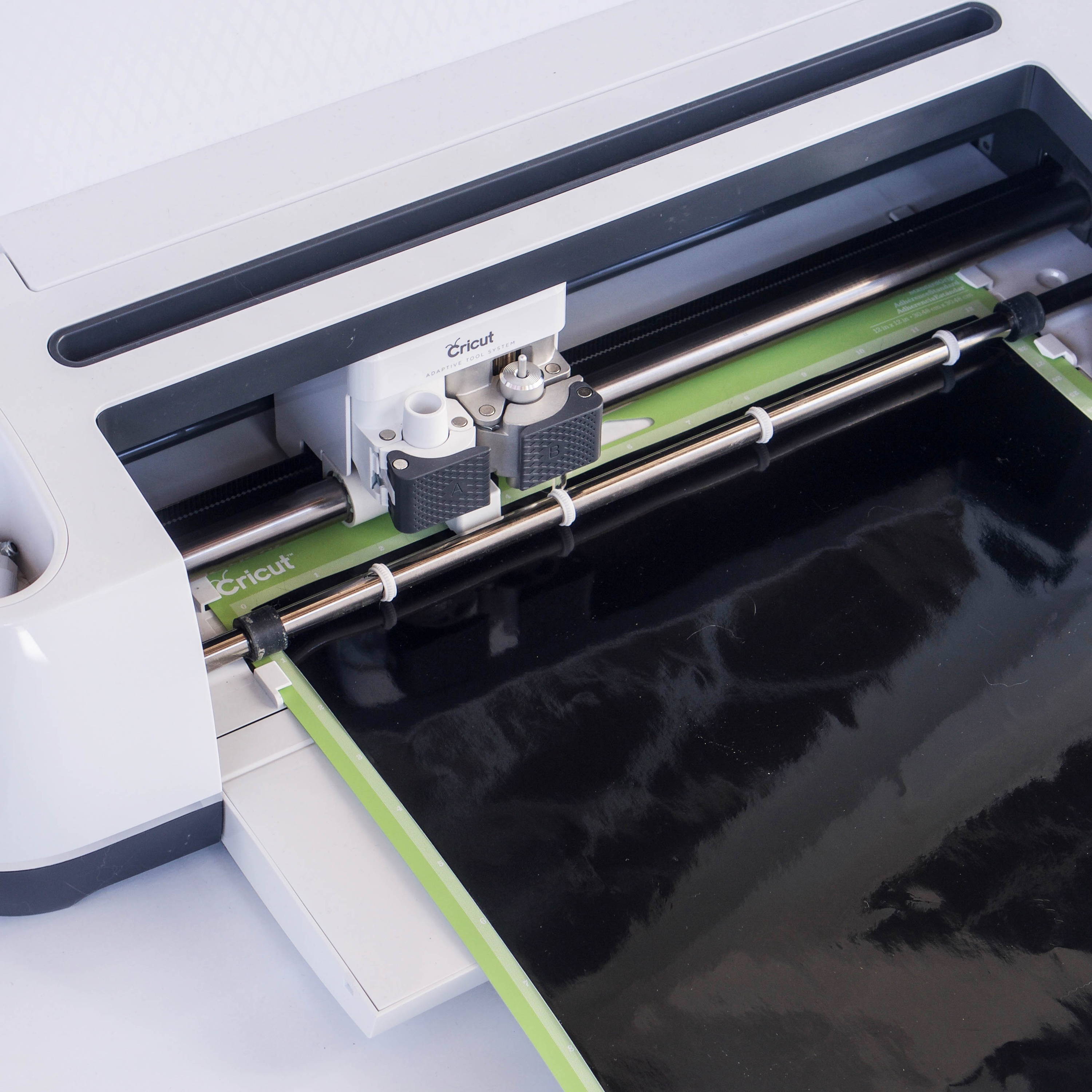 Double check all of the settings before cutting. There's nothing worse than ruining vinyl!
Checklist:
Material should be set to vinyl.

Mirror should be off.

Fine point blade should be loaded.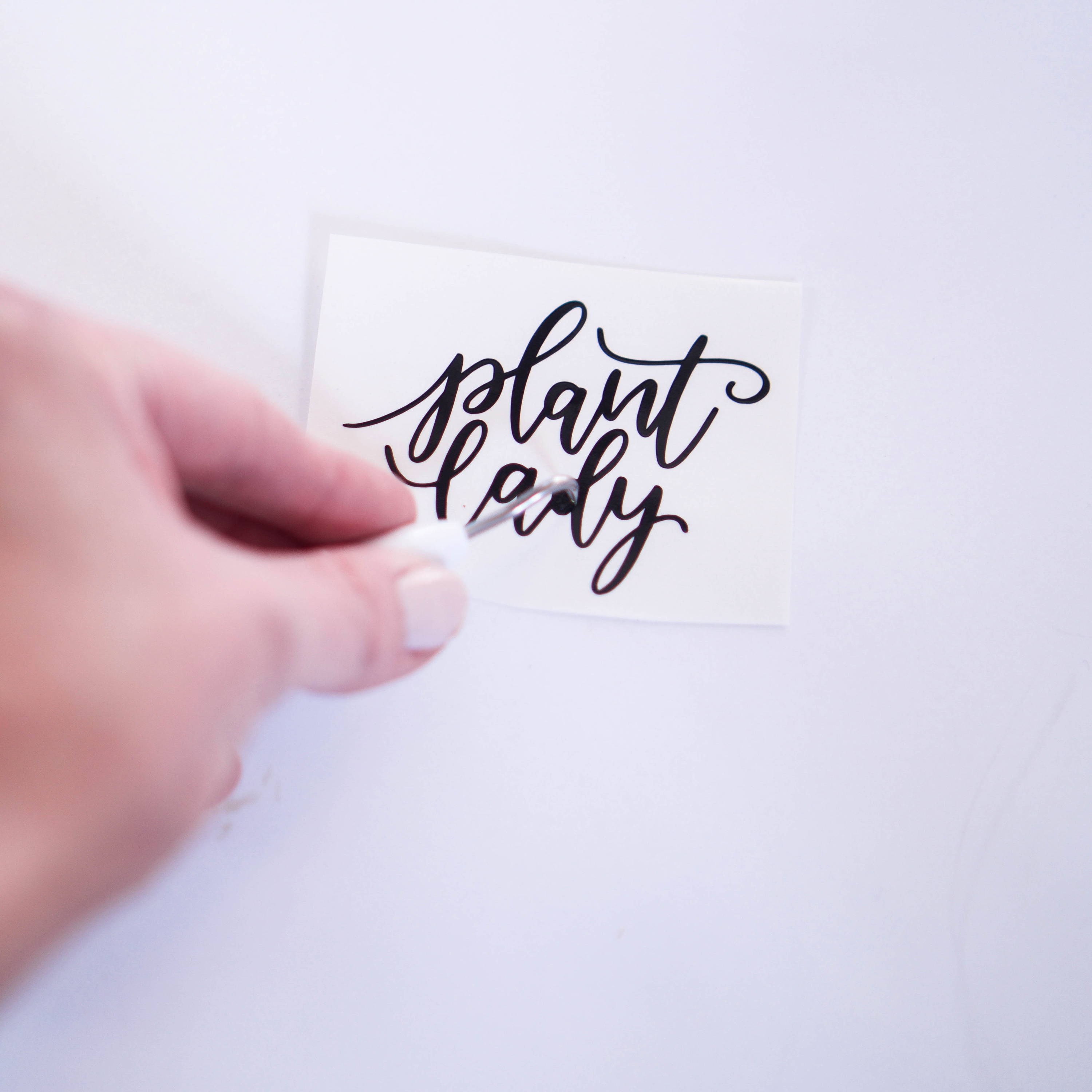 Step Four: Transfer
Place a piece of transfer tape over the decal and use a scraper tool to burnish well over the design.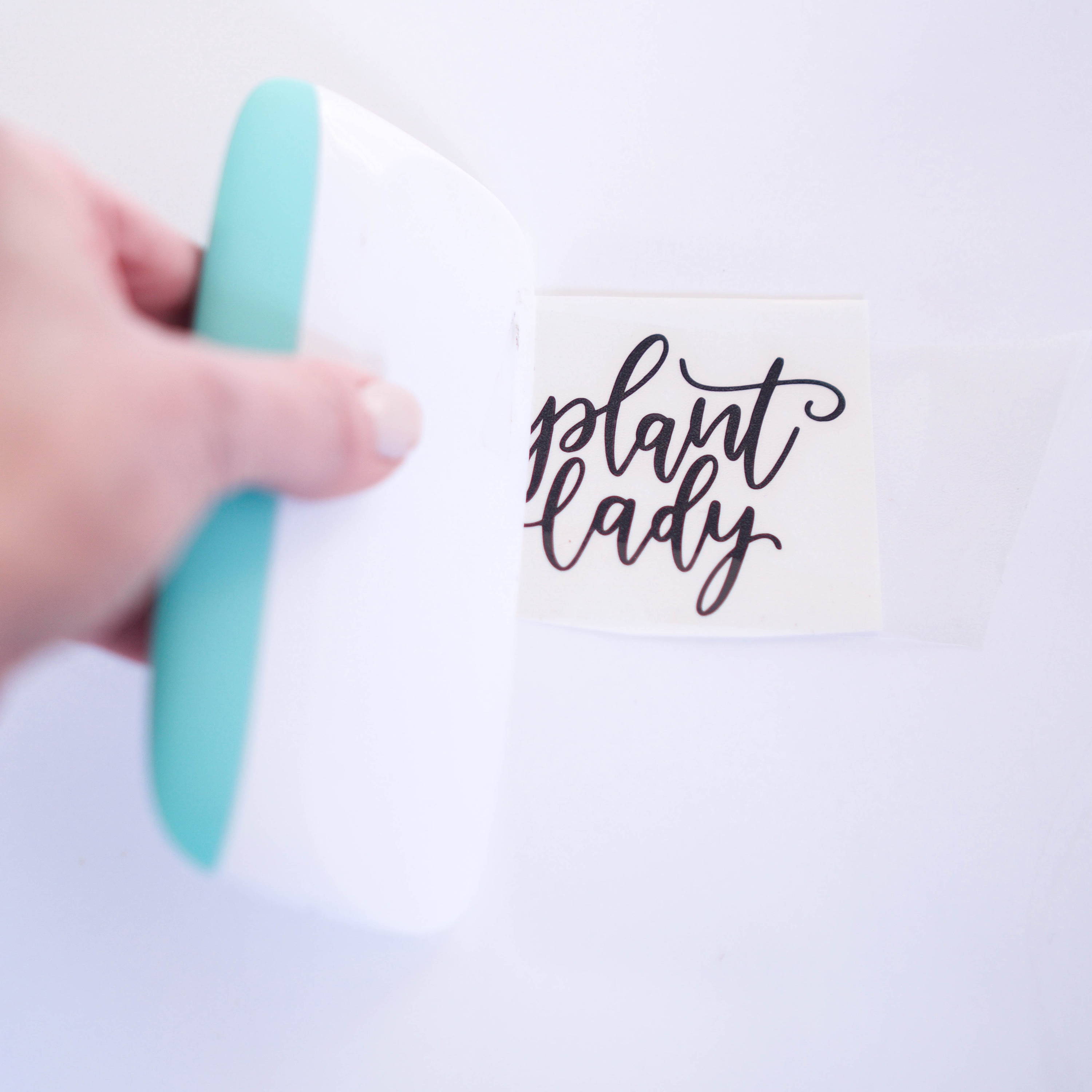 Apply the decal to the pot using your fingers or the scraper tool. Apply enough pressure so that the decal sticks to the pot and releases from the transfer tape. Peel the transfer tape away and your decal should be adhered to the pot.
Now, just add a cutie plant and enjoy!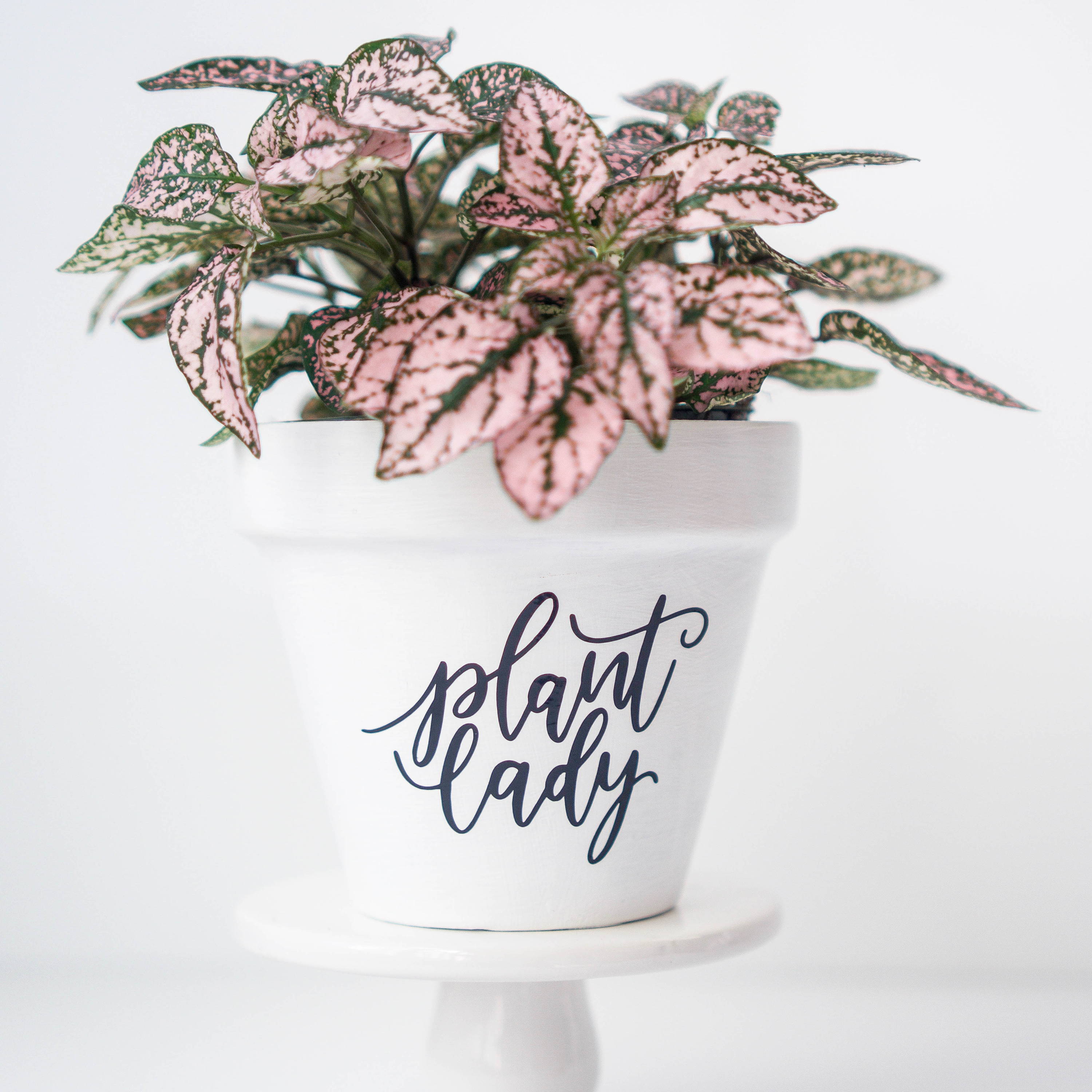 I think this is a great way to gift a plant as well. Add an initial or house number and you have a personalized gift for a new homeowner or newlywed!
Visit Craftables on Pinterest for even more easy gift ideas.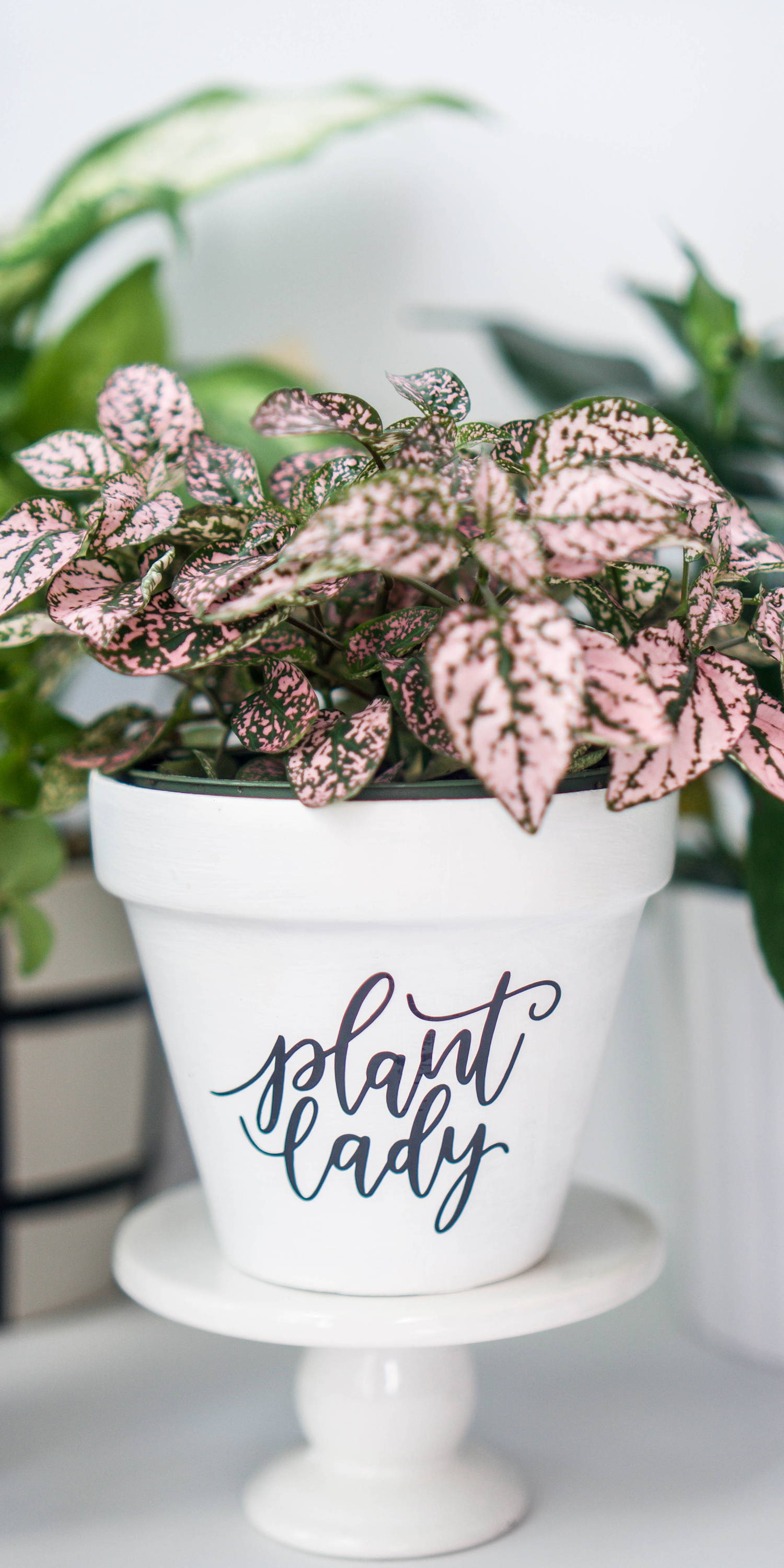 About the Author
Kayla
My name is Kayla and I'm a DIY loving mom of 3, living in North Carolina. I absolutely love creating! It doesn't matter if it's refinishing furniture or paper crafting, I love it all. I'm a former blogger for Silhouette America and current blogger for Cricut so I know the ins and outs of both machines and love teaching beginners all of the handy tips and tricks. Come visit my blog at kaylamakes.com or follow me on Instagram @kayla_made.