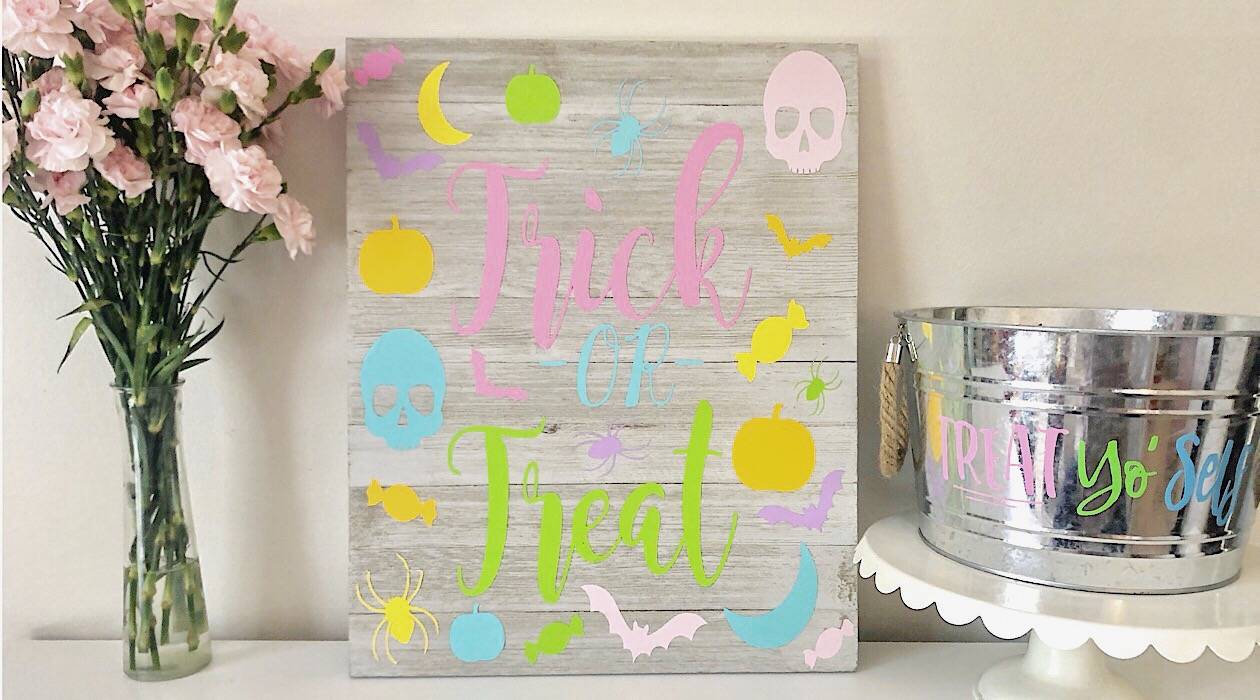 I have really never been much for Halloween decor because I just cannot get behind the spooky and creepy options that are available in stores. What I can get behind is using bright and colorful heat transfer and adhesive vinyl to create my own cheerful Halloween decorations! With your Silhouette Cameo and a stack of vinyl in happy colors, you are a force to be reckoned with this season once you've followed this step-by-step tutorial for creating the cutest decor on the block!
Experience Level: Intermediate
Estimated Time: 30-45 Minutes
What You'll Need:
It's no trick, you will find this DIY to be such a treat! Let's get started.
I decided to make my adhesive vinyl cuts first, so I downloaded the file that I purchased from Etsy and opened in the Studio. I sized it so it would fit the bucket and then ungrouped so that each word could be cut from a different color of adhesive vinyl. As always, I changed the words to match the colors of vinyl I would be using.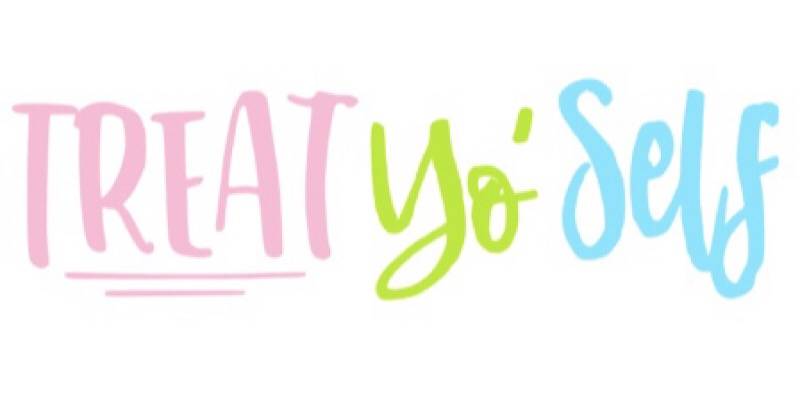 Select the word you are cutting and turn the other words to "No Cut."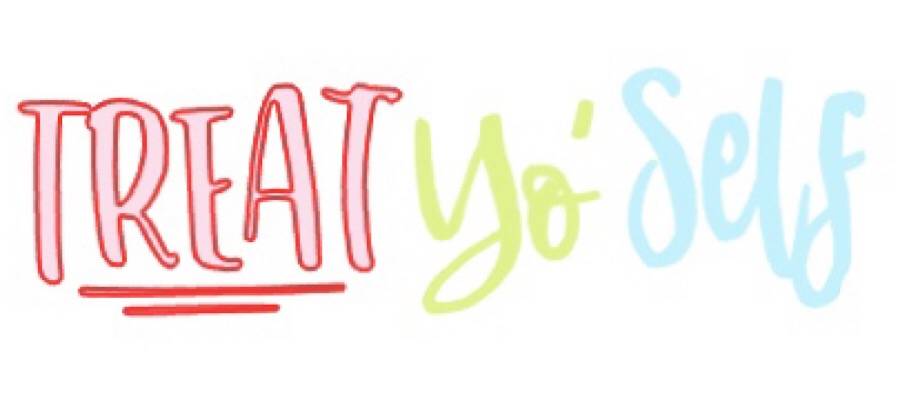 Load the color of vinyl correlating to the word you are cutting onto your cutting mat.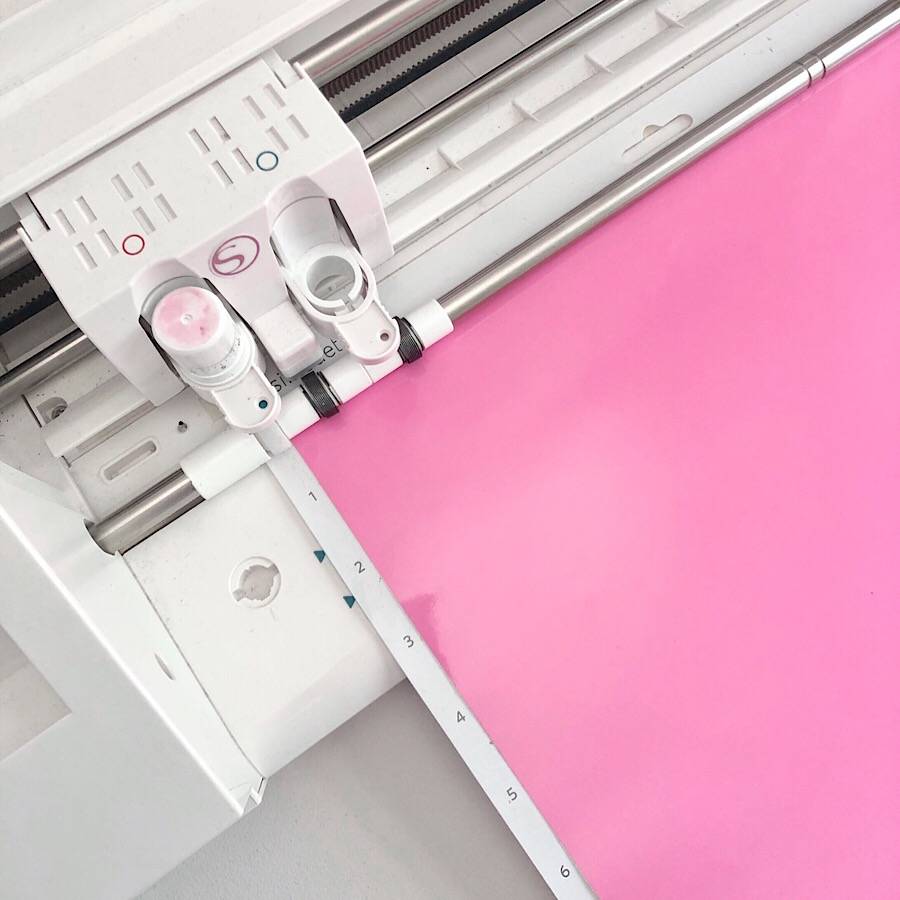 Repeat until all of the words are cut from their respective colors and then weed away the vinyl surrounding your words.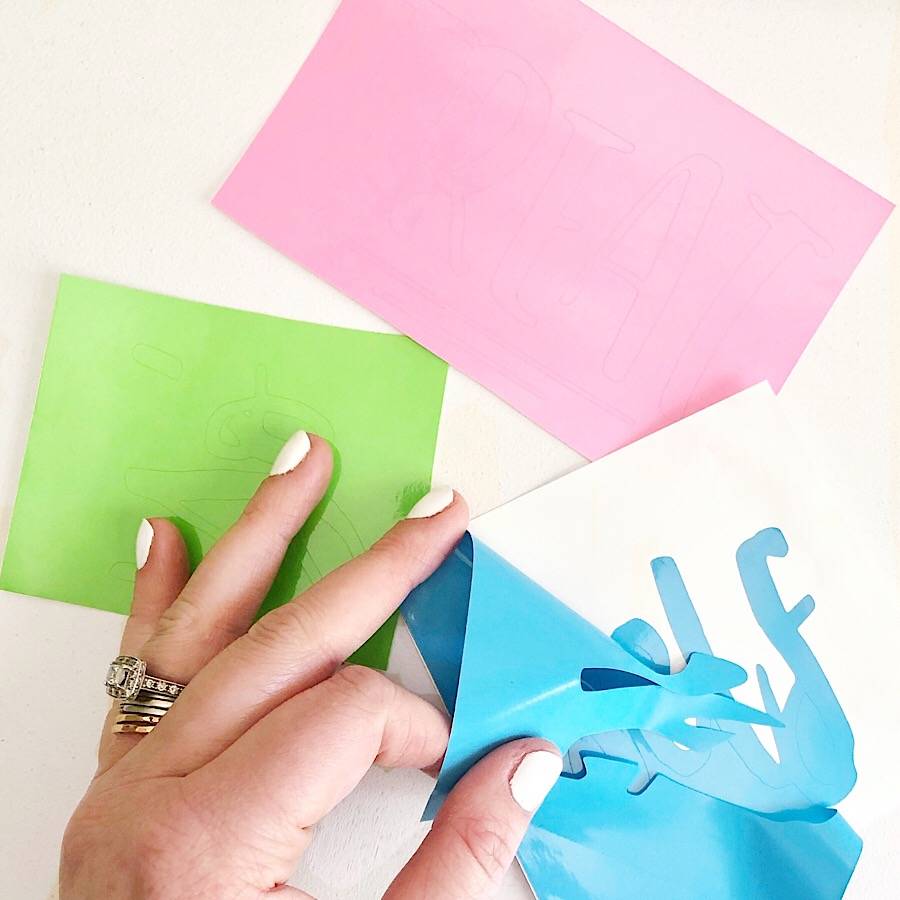 Then, take your weeding hook to weed away the smaller pieces from inside of the letters.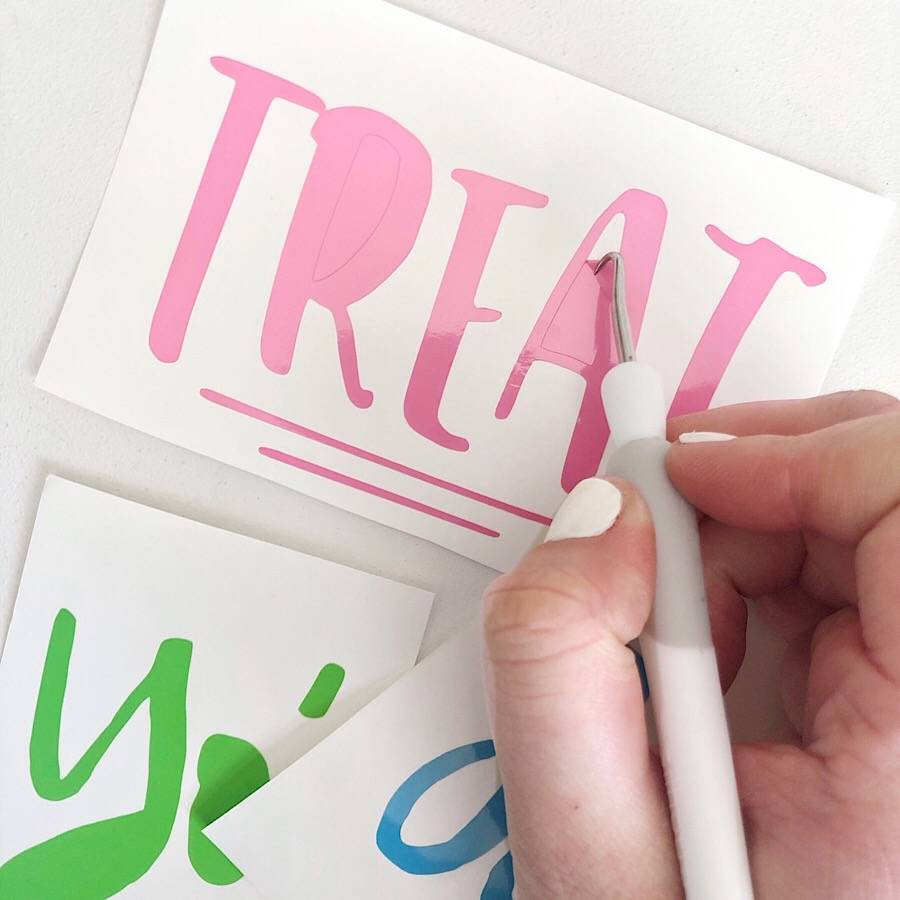 You will then cover each word with transfer tape and give each one a brisk rub with your scraper tool. You want to make sure the vinyl can be easily lifted when you peel back the transfer tape.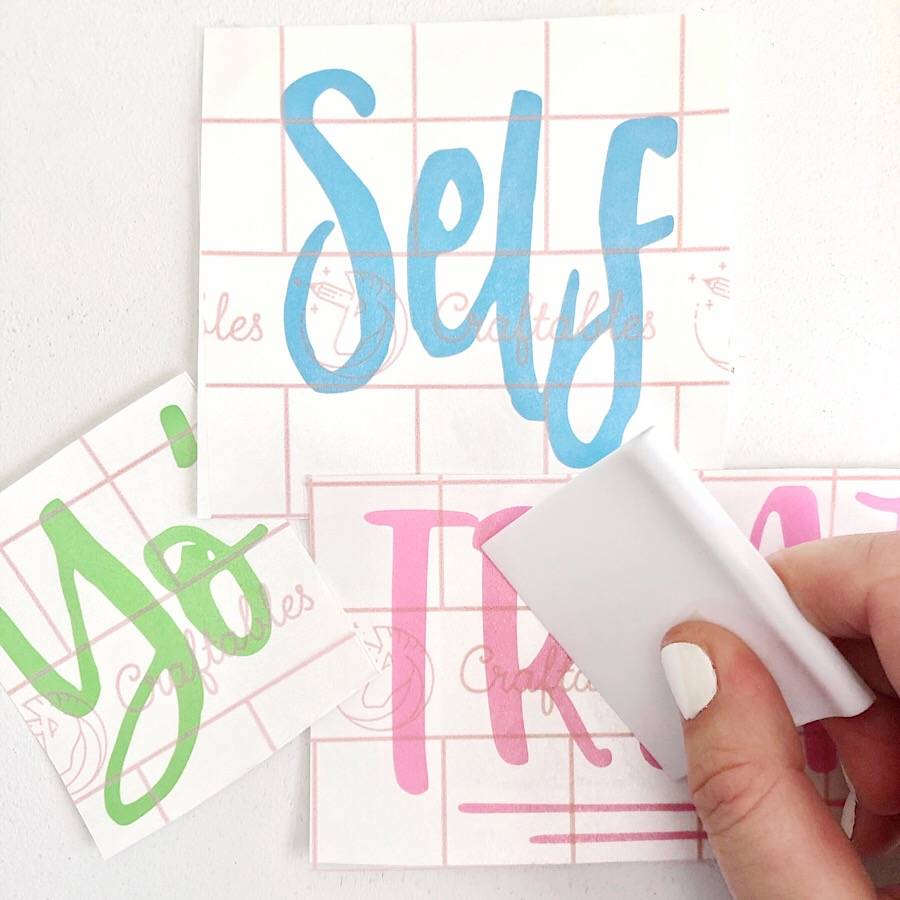 Transfer one word at a time to your bucket.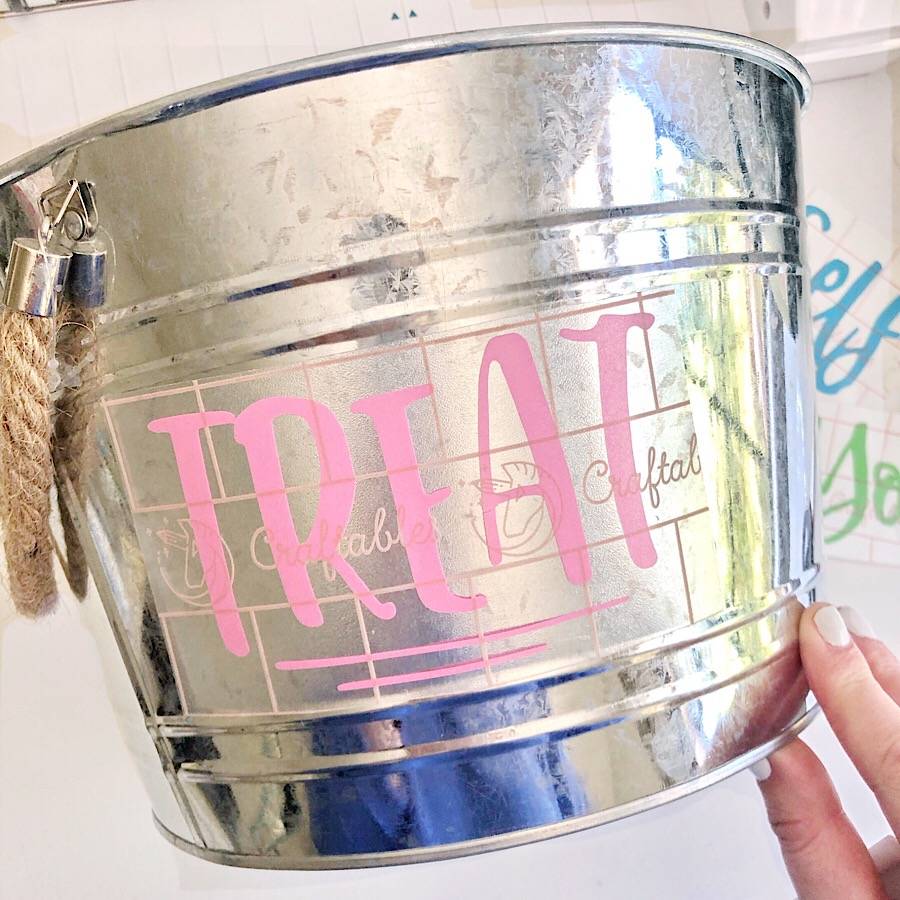 You will want to do a quick pass with your scraper tool to make sure the vinyl is fully adhered to the bucket and then peel away the transfer tape.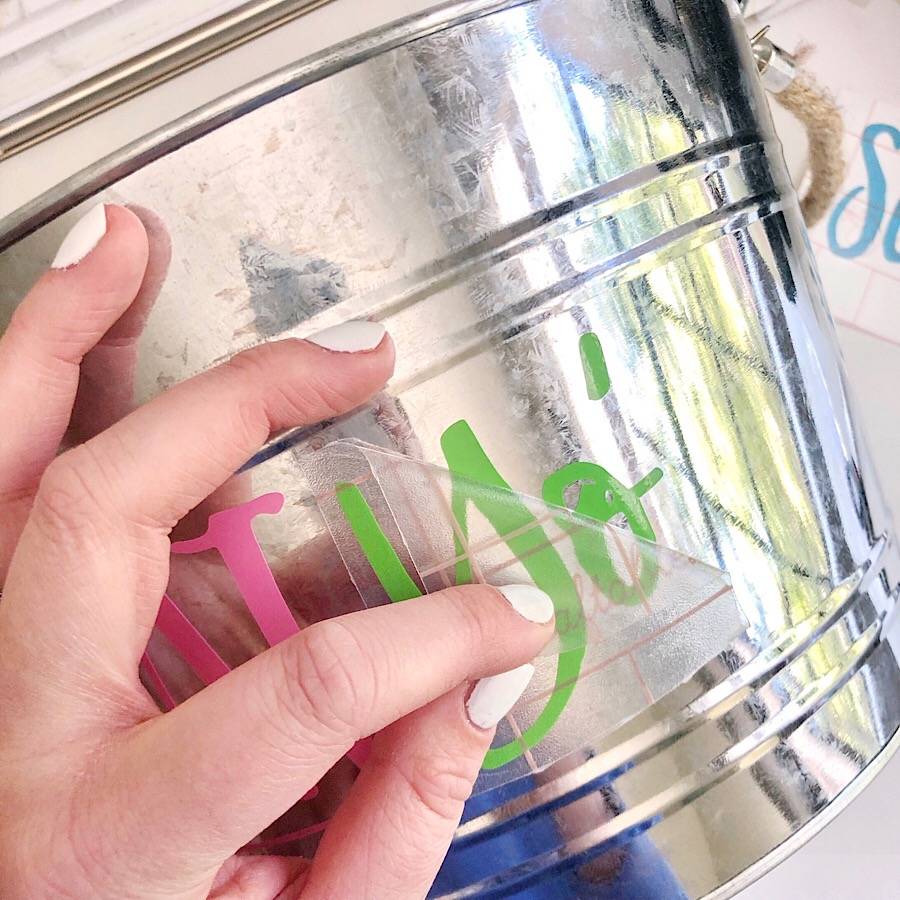 Your bucket is done! Now, on to your sign.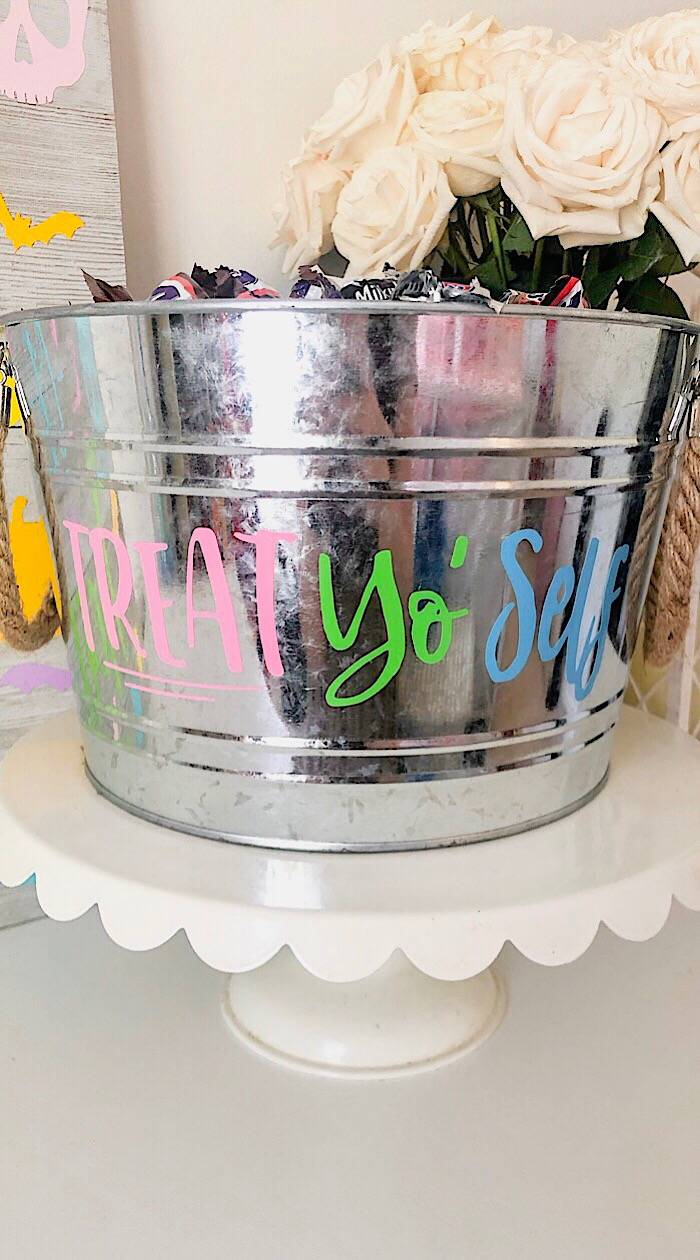 Download your free cut file from the Craftables SVG library and open it in the Studio. Since I knew I wanted to do multiple colors of heat transfer here, I adjusted the page to match the size of my wood sign and I went ahead and assigned a color to each object to make cutting easier.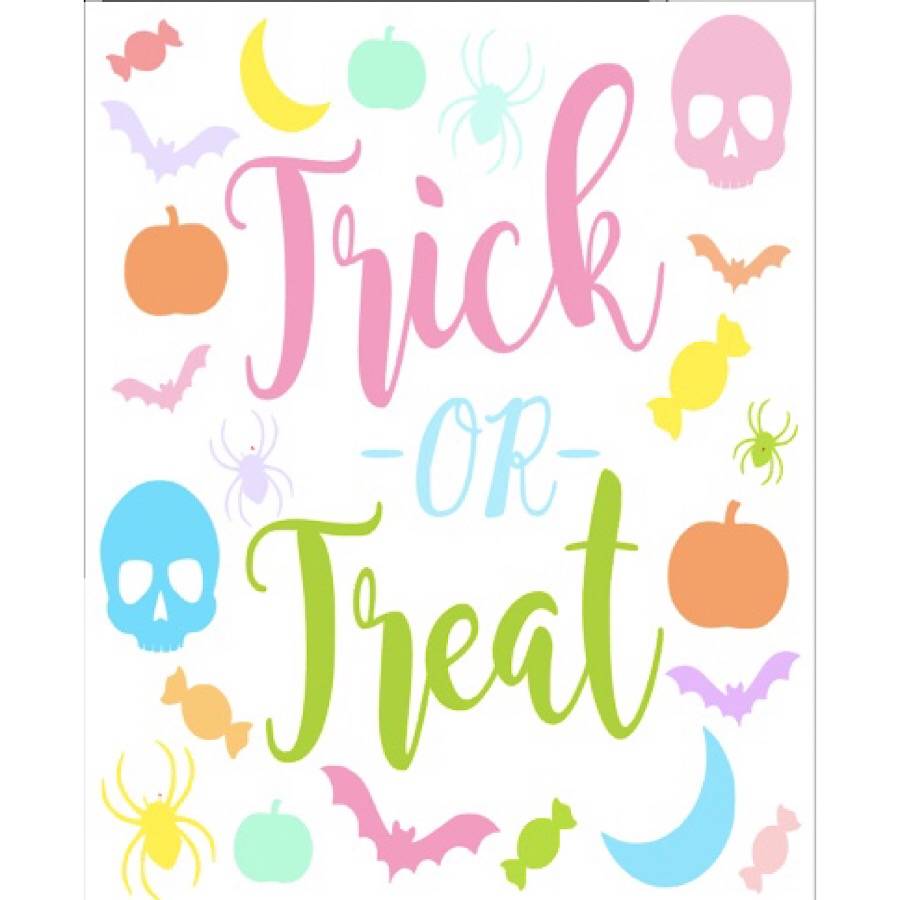 Don't forget to mirror your design! I copied the whole design before mirroring and moved to the left side so when it came time to assemble all of heat transfer pieces on the wood sign, I had a reference of where everything should go. This is an instance where assigning colors in the Studio can be really helpful! I copied the mirrored version to the right side and ungrouped.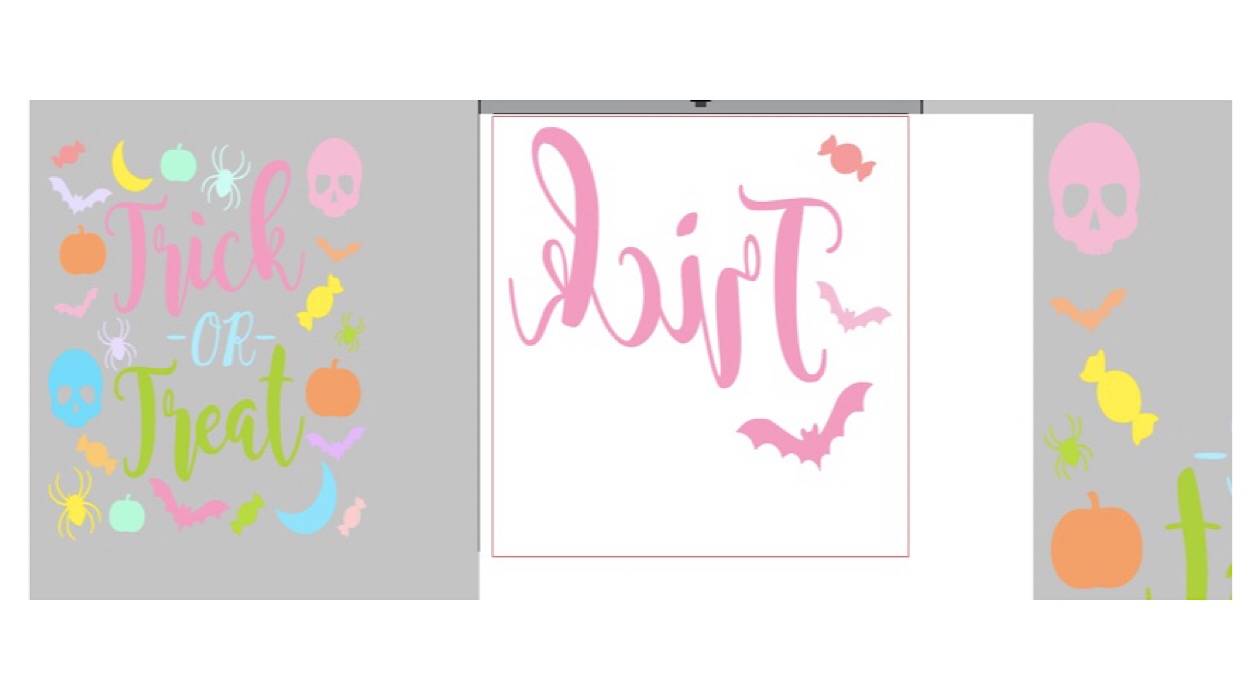 That way, I could turn on my "show cut border" and move all objects of one color to fit within that border. I then cut all objects of one color at a time and repeated until I was done with the full design.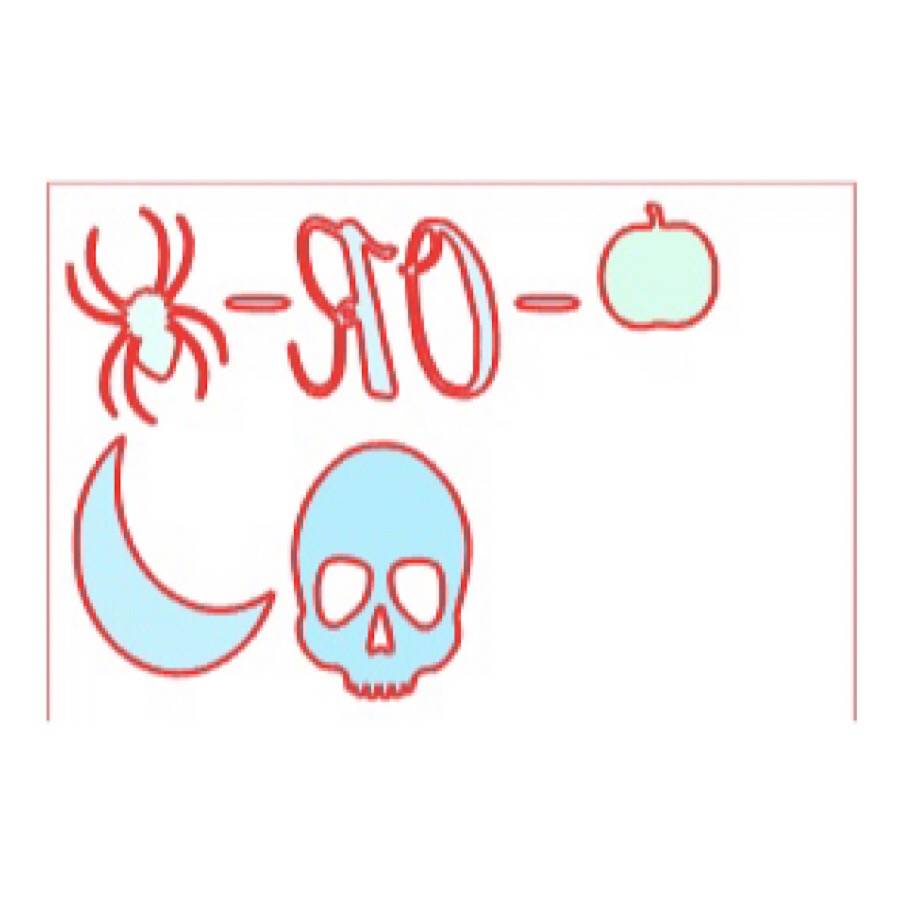 Load the heat transfer vinyl in the color that you have arranged to cut onto your cutting mat with the shiny side facing down.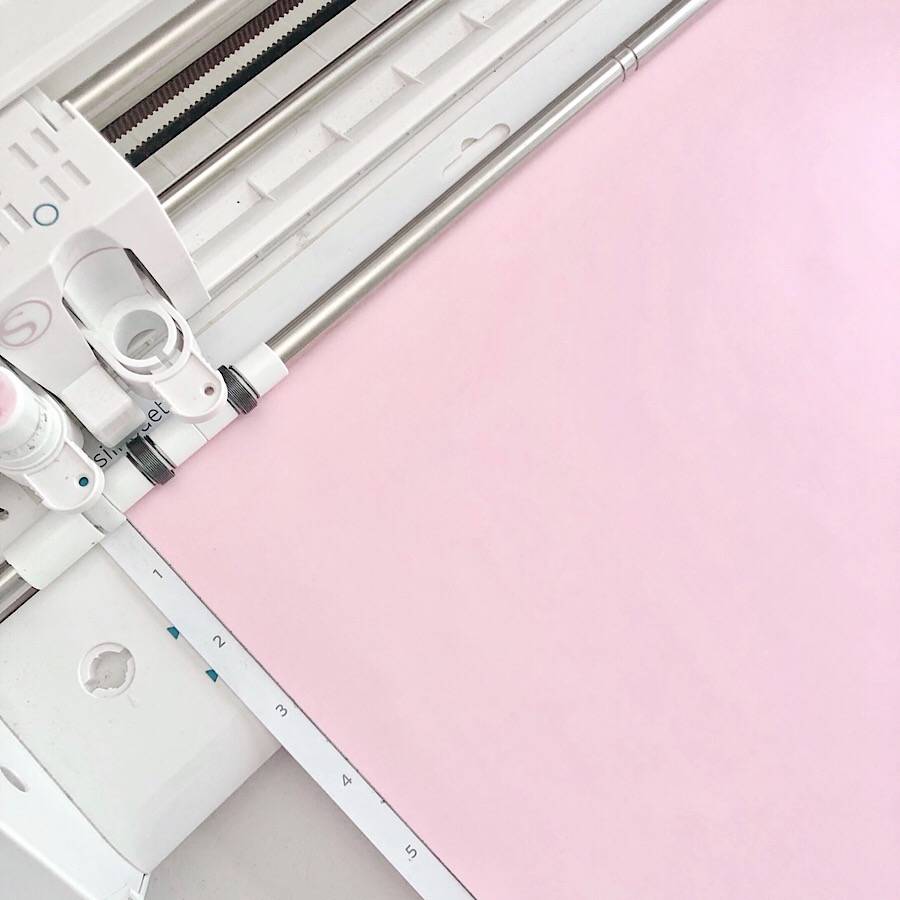 When you are done cutting all of the pieces from all of the different colors, begin to weed.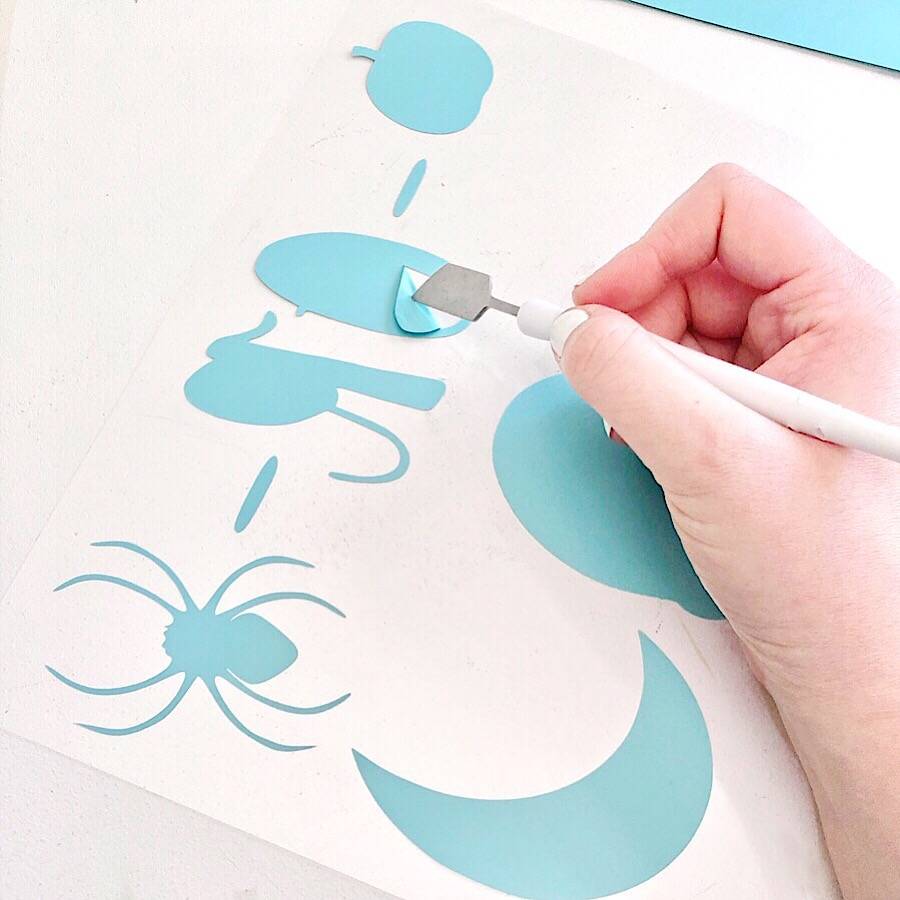 Once everything has been weeded, use scissors to cut each individual object out and cut as closely to the object as you can to keep the ironing portion of this easy. Arrange everything on the wood sign. Iron over the whole thing for 10 seconds.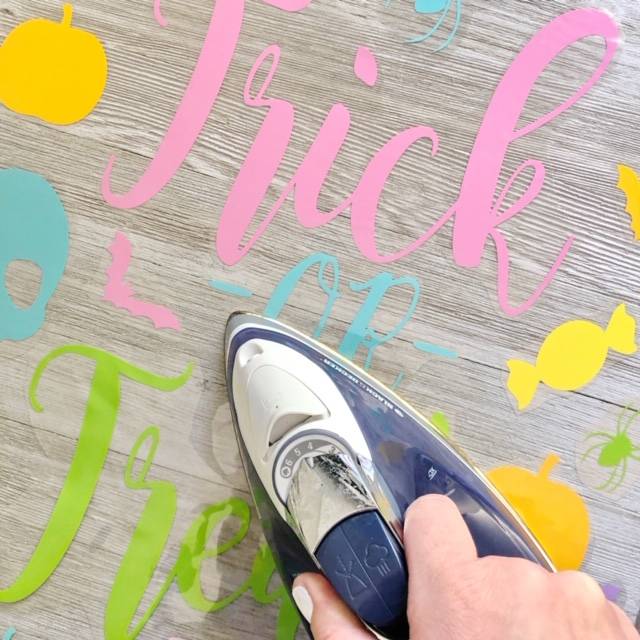 Then, place a teflon sheet over the full design and iron for an additional 15 seconds. You will then need to wait a few seconds for everything to cool before peeling the carrier sheet away from the vinyl.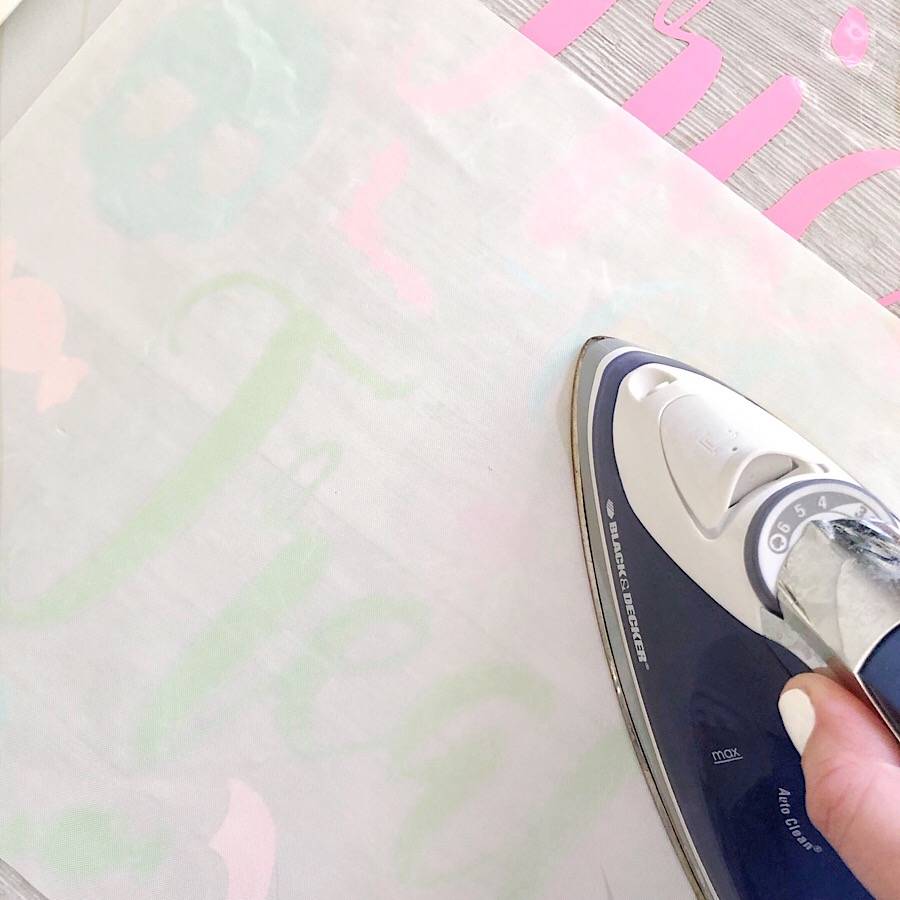 Once the carrier sheets feel cool to touch, peel them away. I then placed the teflon back over the whole sign and gave another quick pass with the iron just to be sure everything was fully stuck.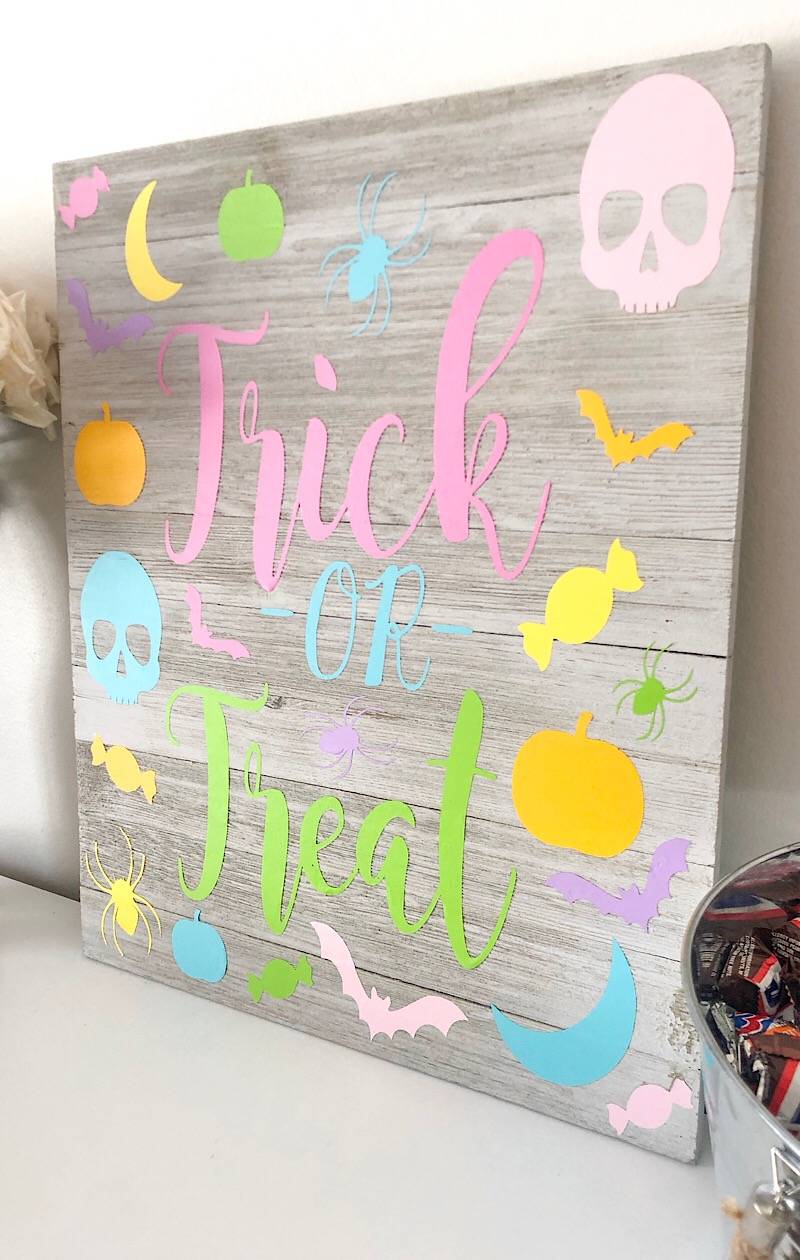 I had so much fun using so many different colors of vinyl and I love the variety of colors offered at Craftables for both adhesive and heat transfer vinyl! This project could also work for Christmas or even a birthday party. There are so many color combinations that you could use—the possibilities are innumerable!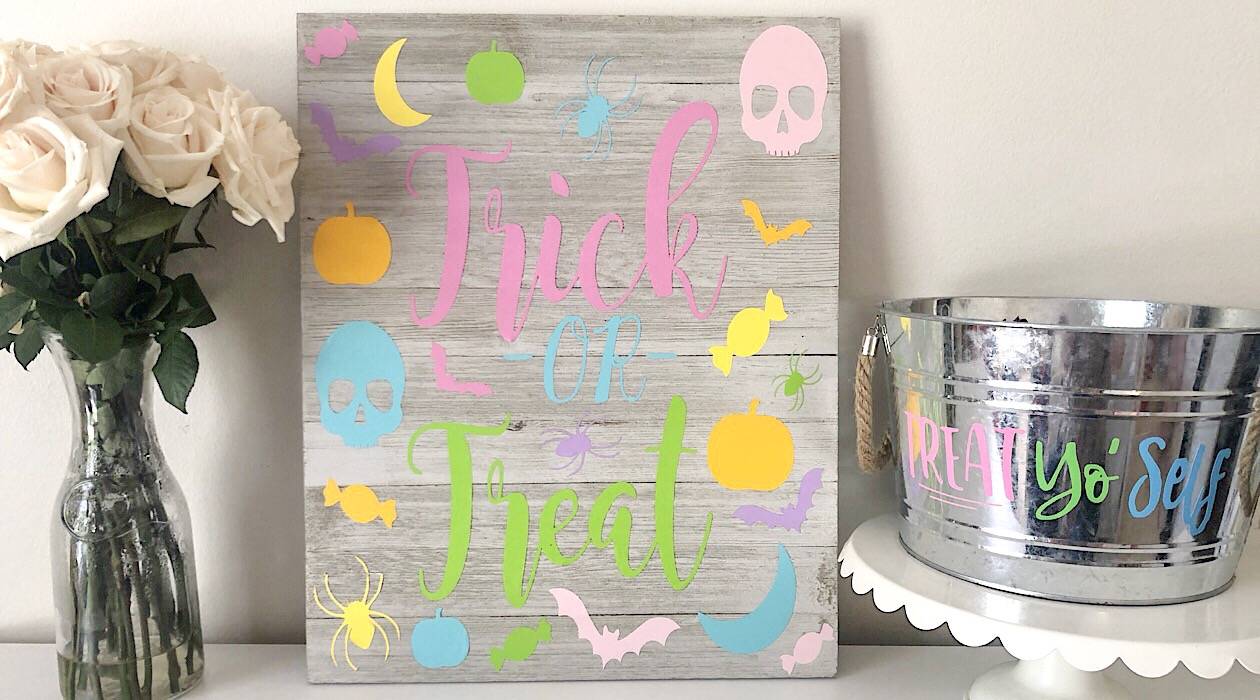 Heat transfer vinyl can be used on many surfaces. Have you ever used it on wood? Or check out this post using HTV on leather! You can also check out this post where HTV is applied to shoes. Be sure to check the Craftables Blog often for fun and creative ways to use both adhesive and heat transfer vinyl.
I hope your Halloween is as cheery and bright as your decor!
Happy crafting!
xoxo,
Caitlin
About the Author
Caitlin Hallman
Hey y'all! I'm Caitlin, a busy mama of two living in sweet home Alabama. I work full time and my kids are 22 months apart, so it isn't always easy to take "me time," but I find that crafting is a great way to de-stress after a long day of work! I also love having the ability to create things for my kids from t-shirts to teacher gifts. I always get coined as the "extra mom," but in reality, I am a hot mess that waits until the last minute and I always turn to vinyl to save the day! I am excited to share ways that I have found to simplify my life through crafting with you. You can follow me on Instagram @themrseverything_ ❤