DIY Christmas Project: How to Apply Heat Transfer Vinyl on Cotton Hand Towels

One of the many things I love about the holidays is all the fun décor and crafts that can be made! There really is something special about the term "homemade Christmas." In this tutorial, I'll show you how to apply heat transfer vinyl on cotton hand towels to either give as a gift or use to decorate your home. Grab your Silhouette Cameo and let's get started!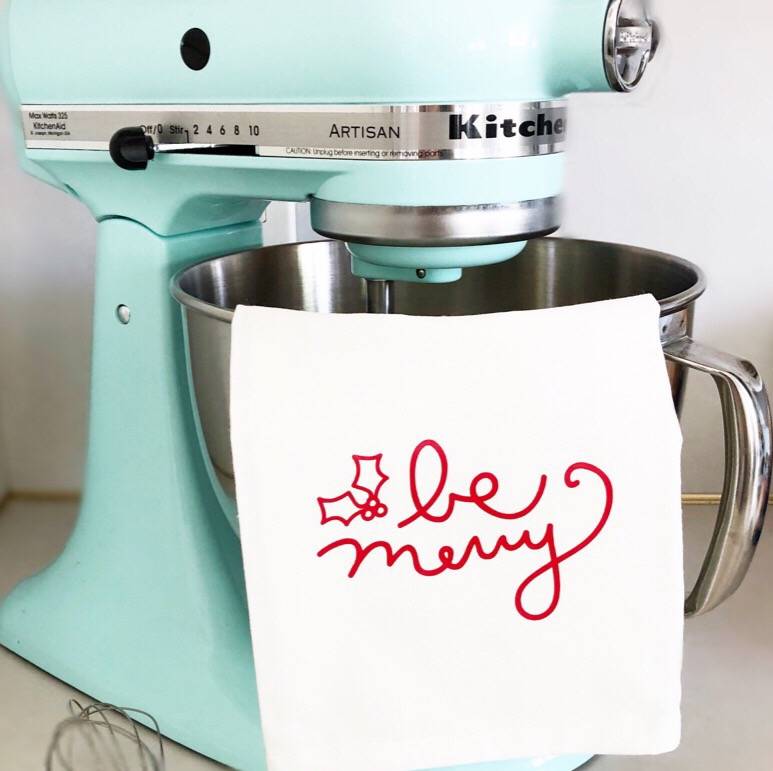 ESTIMATED TIME: 20 minutes





DIFFICULTY LEVEL: Beginner
Supplies Needed:
STEP ONE: Create designs in software
Open your software program (I used Silhouette Studio) and create your own designs or import them. I found these two cut files from the Silhouette Design Store and knew they would look great on my hand towels.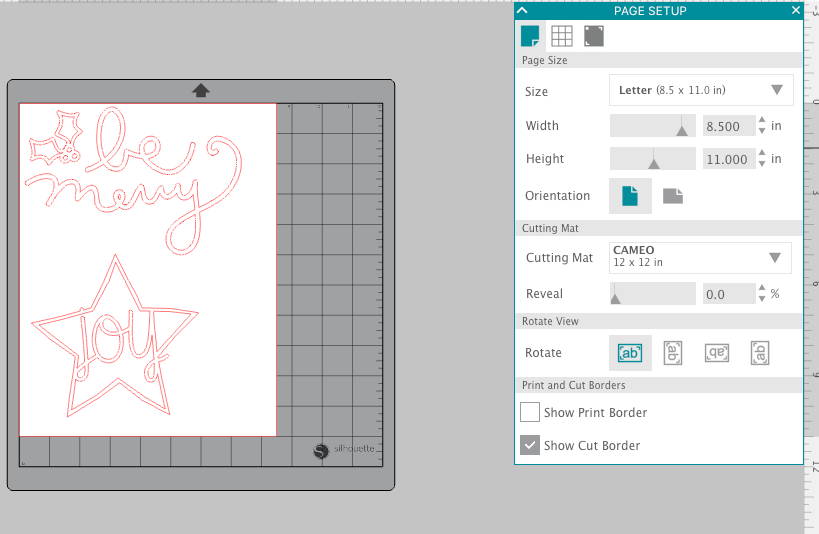 I like to add color to my designs so that I can visualize them better. (And it helps remind me which color to cut!)
Because heat transfer vinyl is cut on the back side, we need to mirror our designs. Right click on them and select flip horizontally.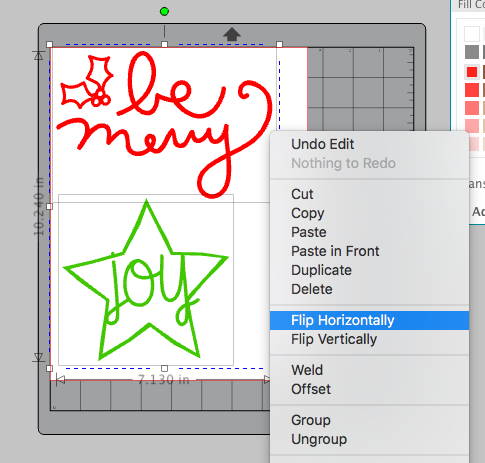 Now both images are mirrored and ready to cut!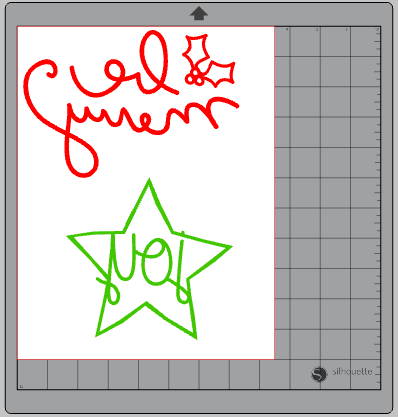 STEP TWO: Cut heat transfer vinyl
Go to your cut settings window and select the material you will be cutting. I'm using smooth HTV so I clicked on Heat Transfer, Smooth. Be sure to change your blade accordingly if you aren't using the auto blade function on the Silhouette Cameo 3.
Place your heat transfer vinyl onto the cutting mat, shiny side DOWN. I love that I can cut both colors at the same time!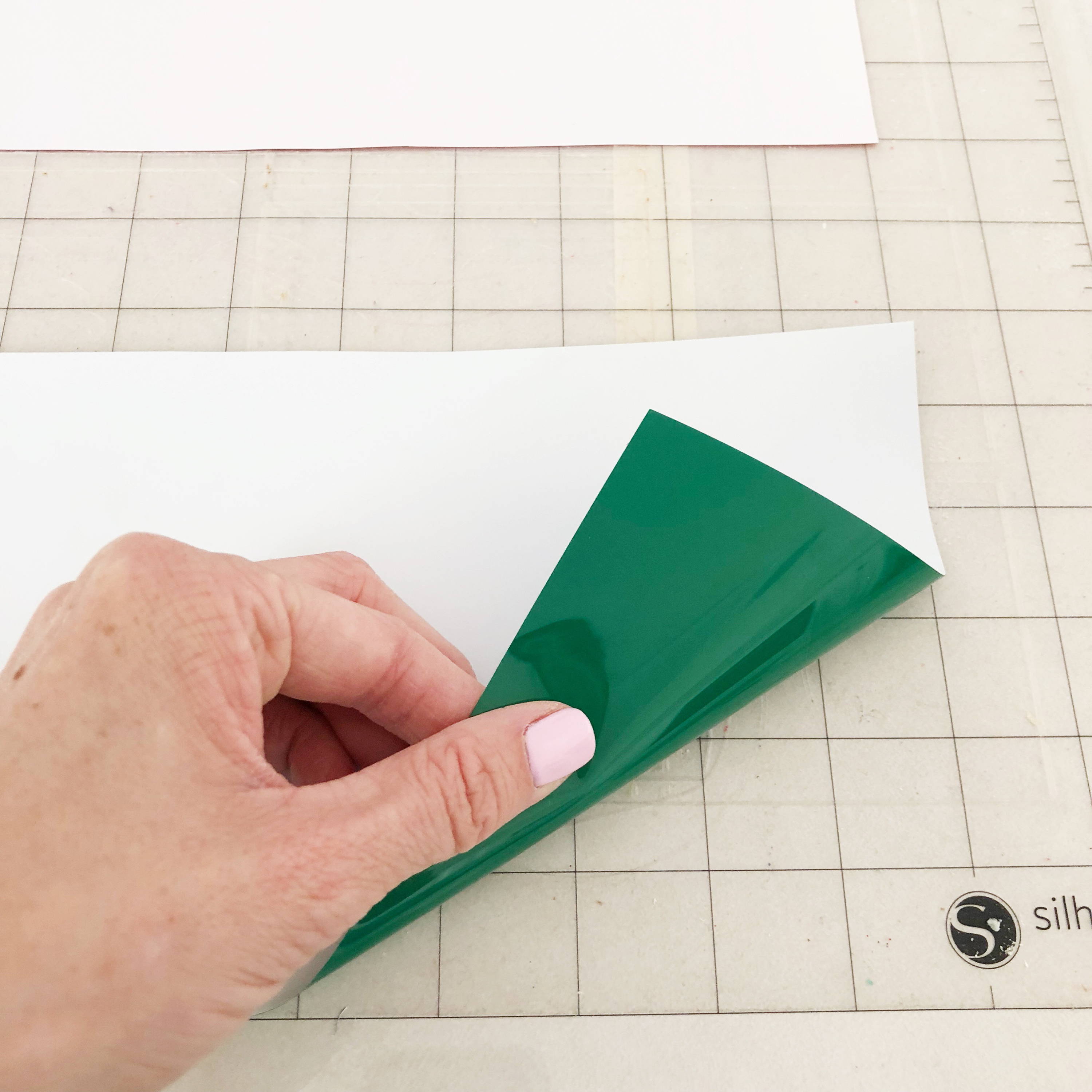 Load your cutting mat into the machine and let it get to work!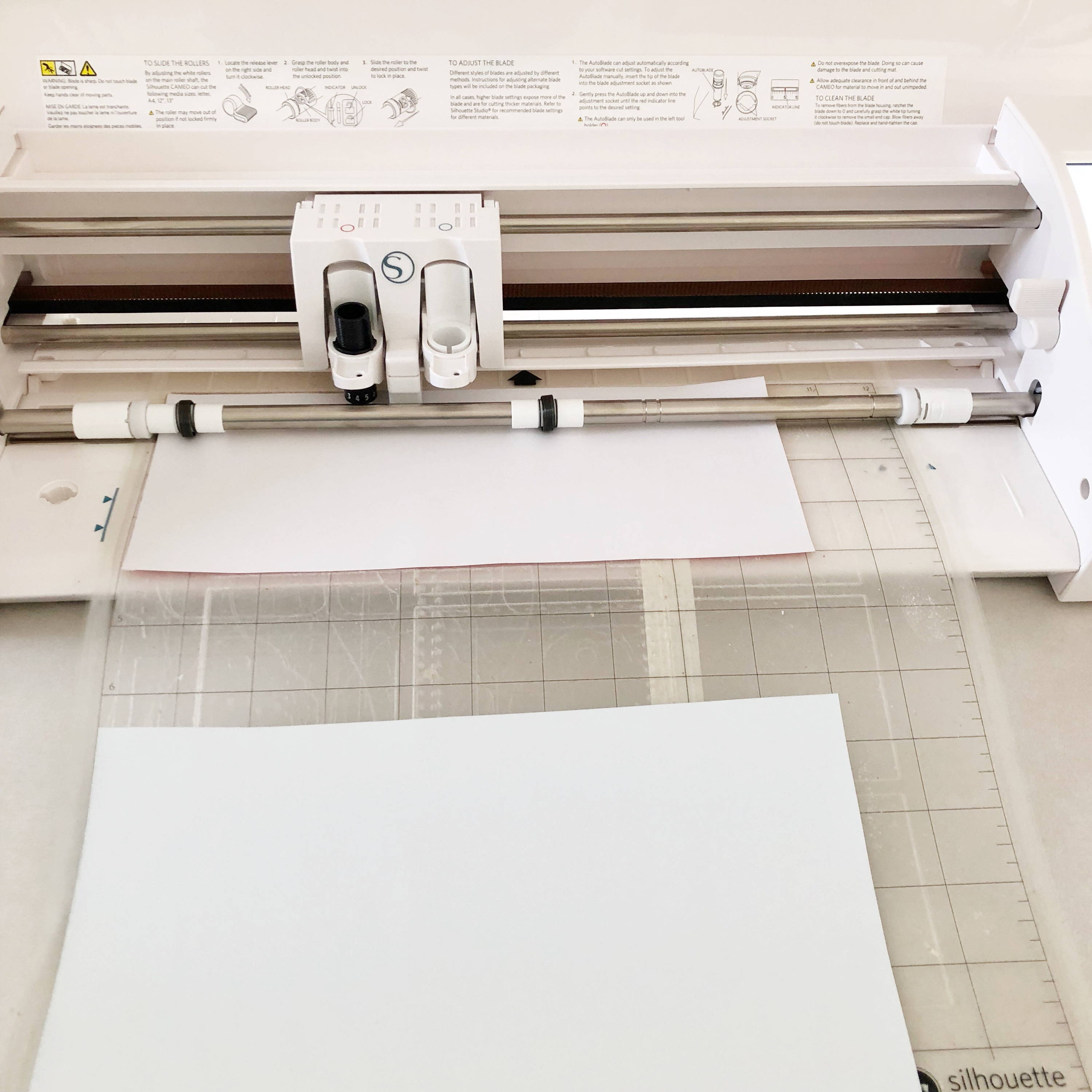 STEP THREE: Weed vinyl designs
After each design has been cut, it is now time to weed. Start by peeling off all the vinyl that is not part of the design. With a good cut, this should come off smoothly.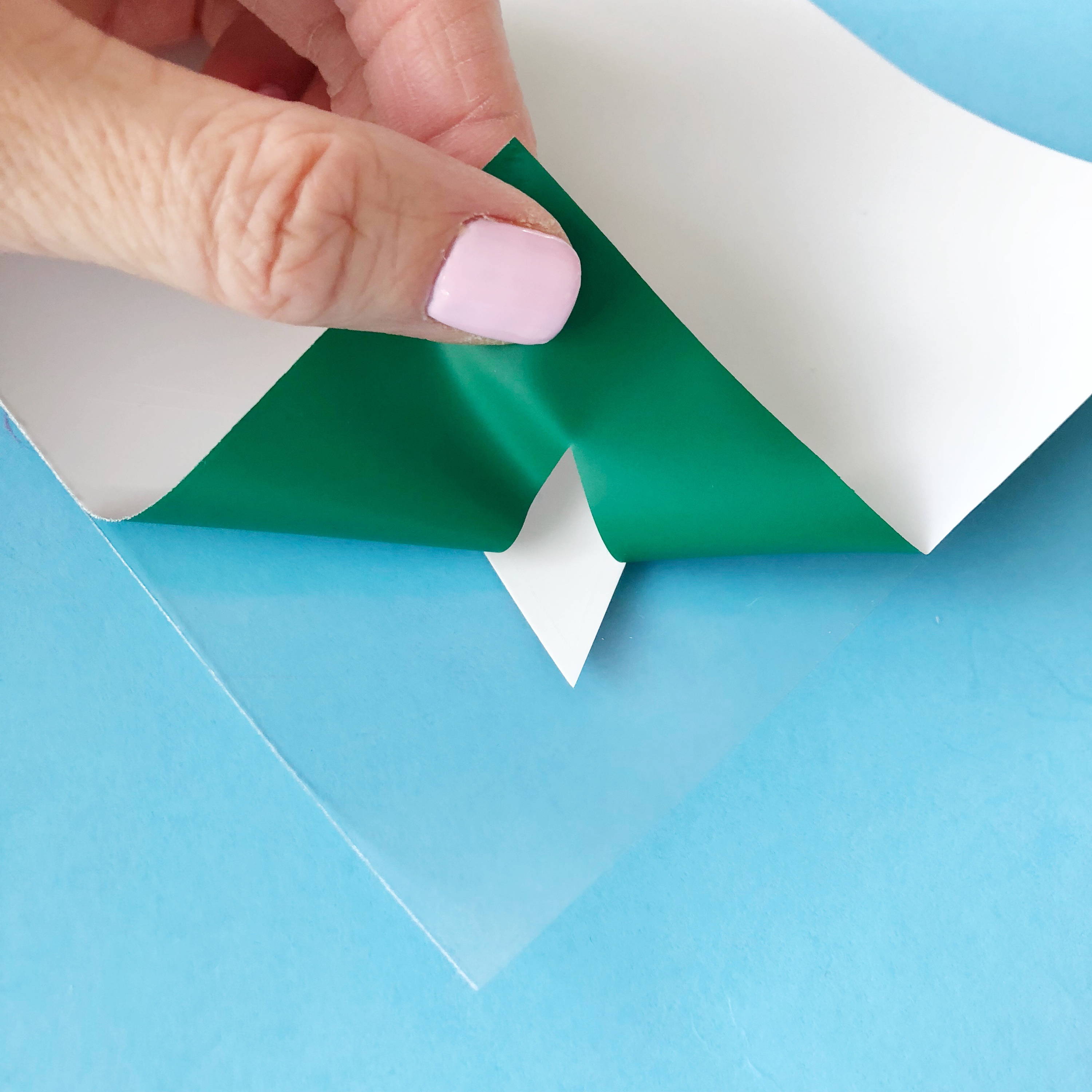 Use a weeding hook or a pair of craft tweezers to help weed out the small insides of the letters.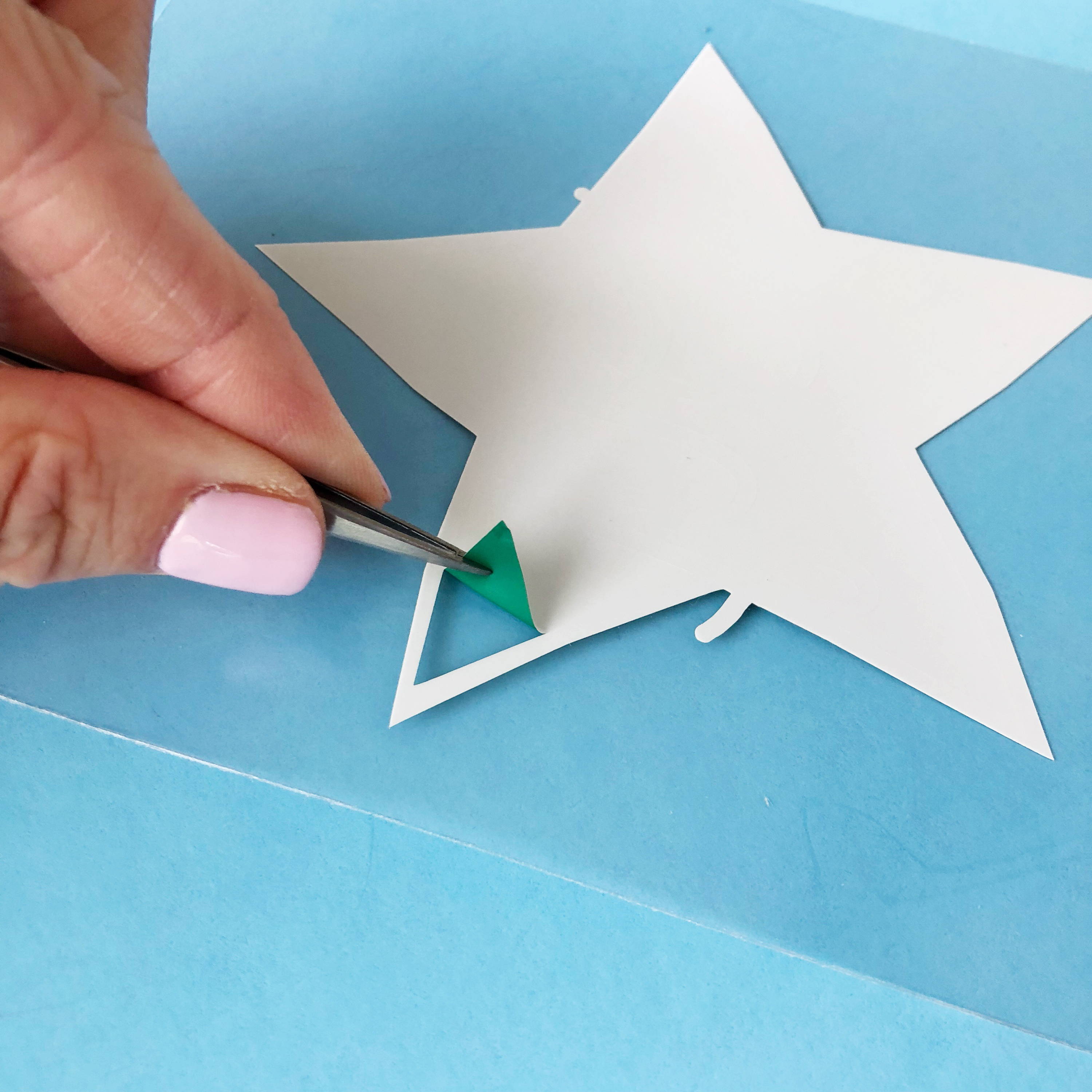 Continue until all the designs have been fully weeded.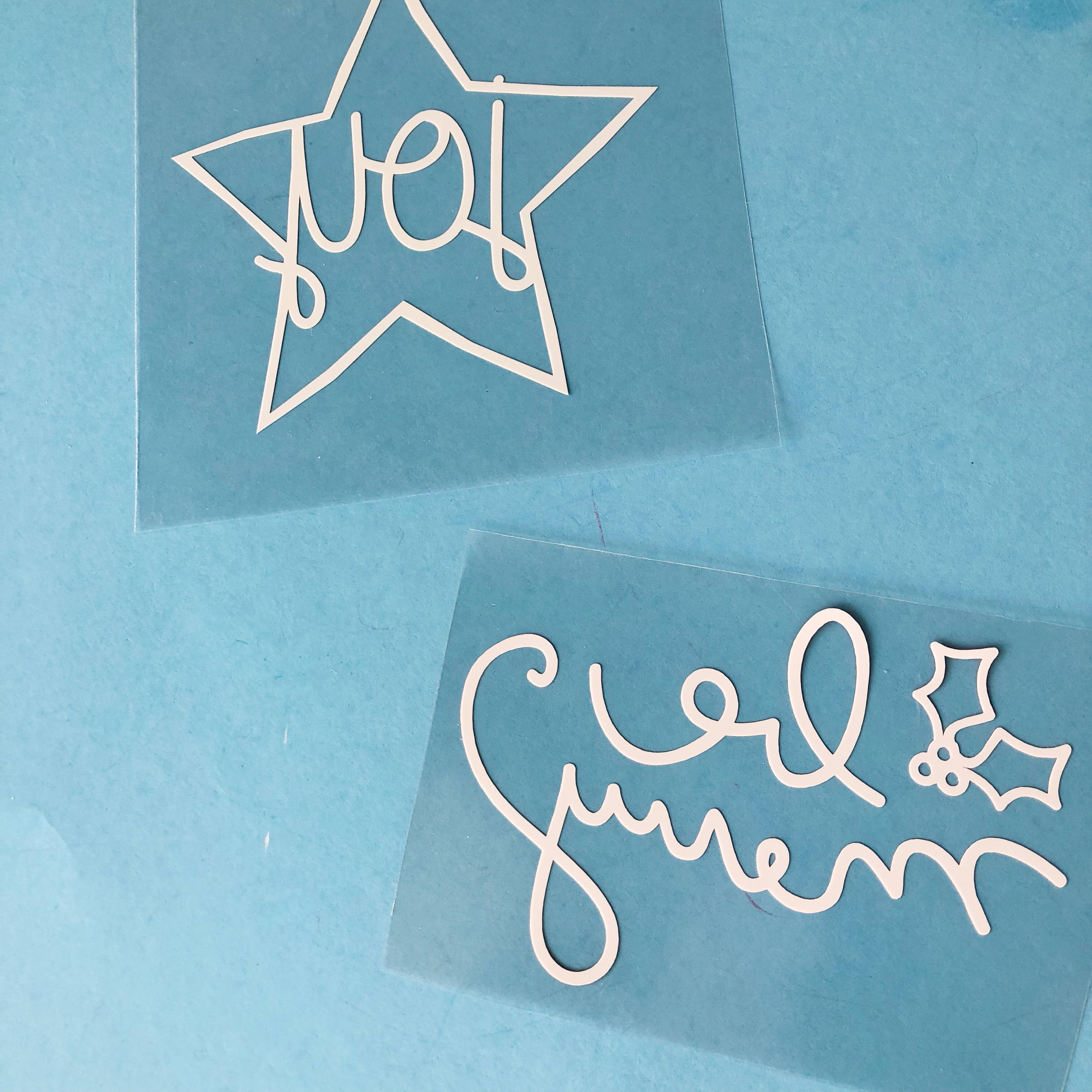 STEP FOUR: Iron vinyl onto hand towels
After weeding, it's finally time to add some heat! Warm up your iron to cotton settings with no steam. If using a heat press, set temperature anywhere from 300-315 degree Fahrenheit. Begin by ironing out any wrinkles in your hand towels.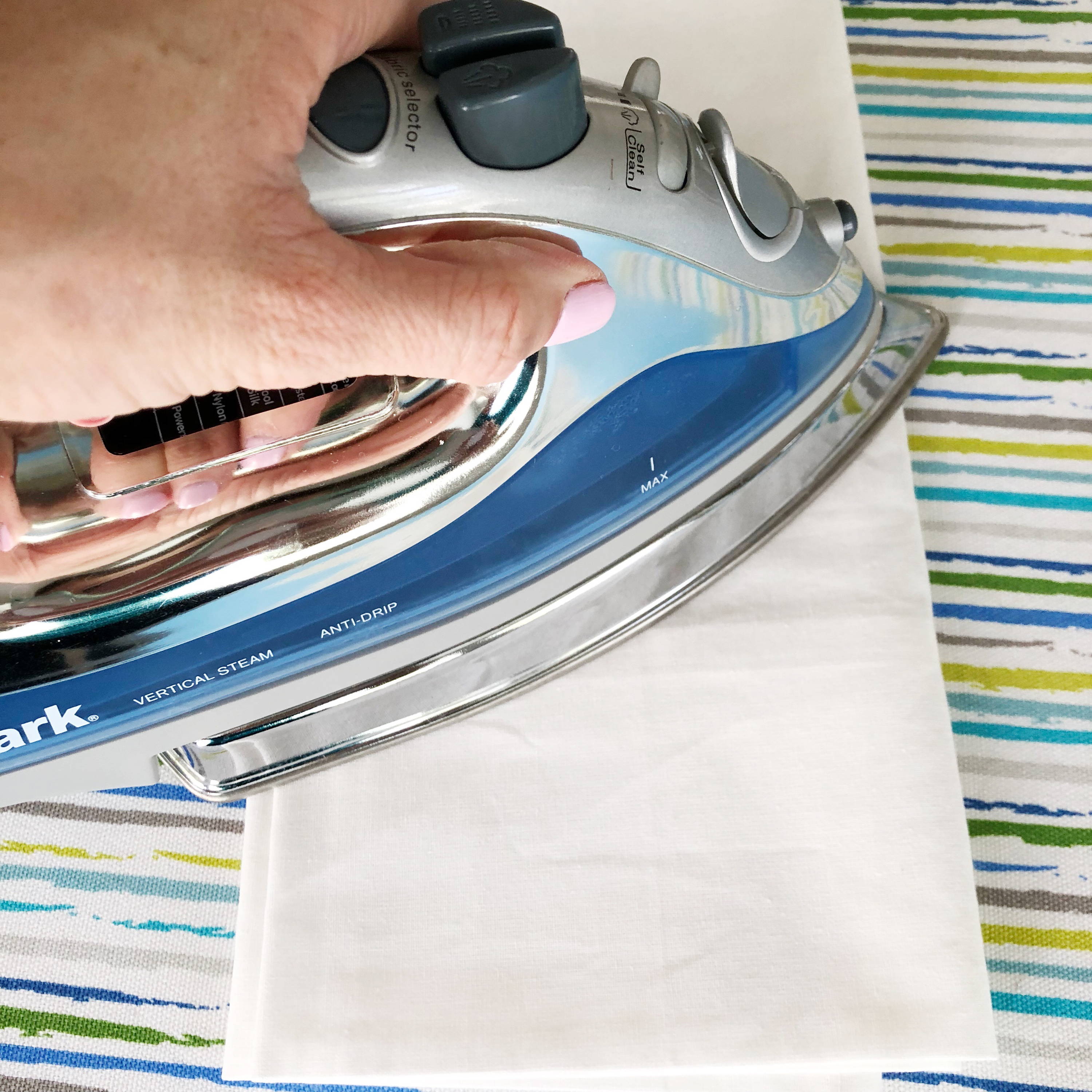 Now place your first design onto the towel where you want it. You can adjust it as much as you'd like until heat is added.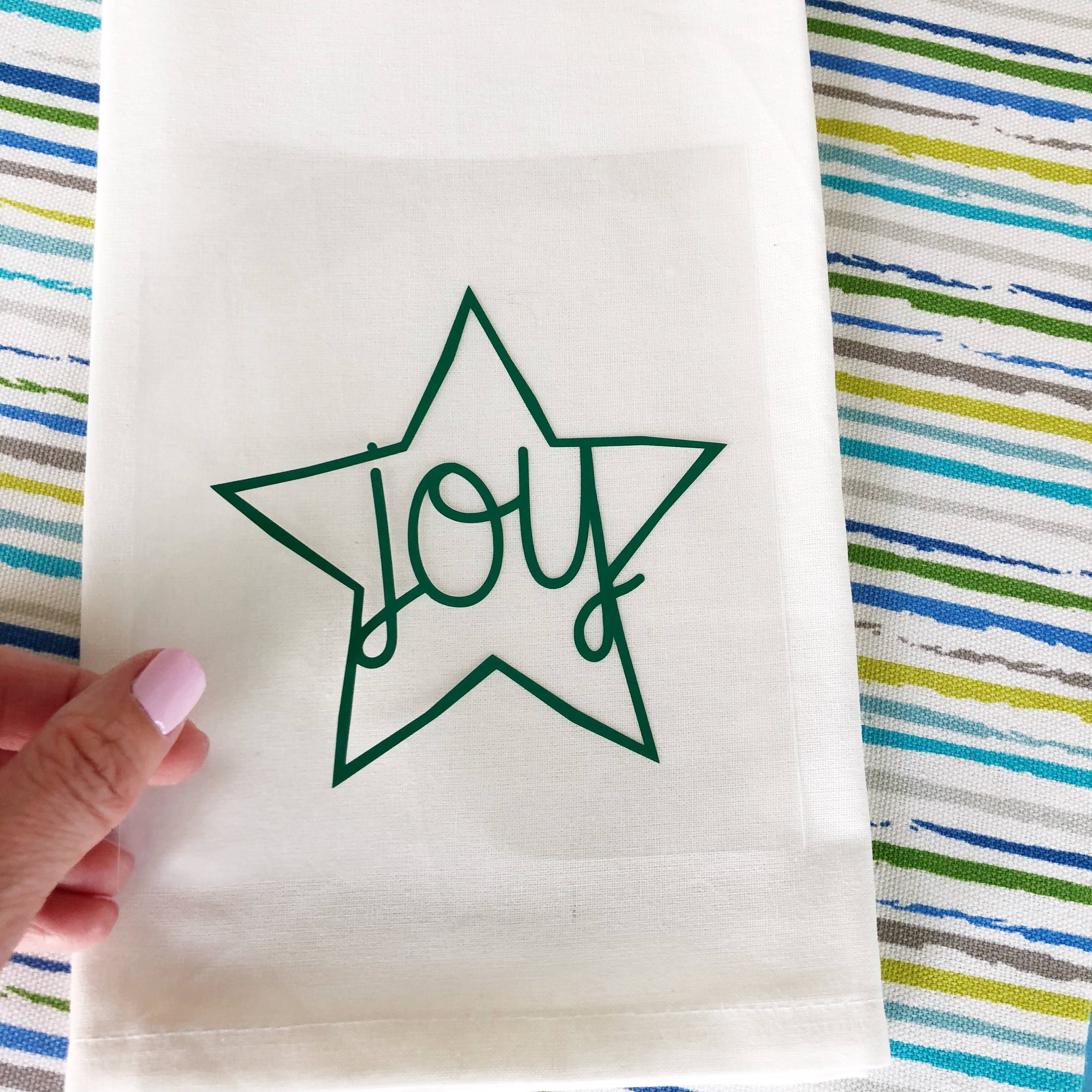 Place a teflon sheet over the design and press for 15-20 seconds. Repeat until all parts of the design have been pressed.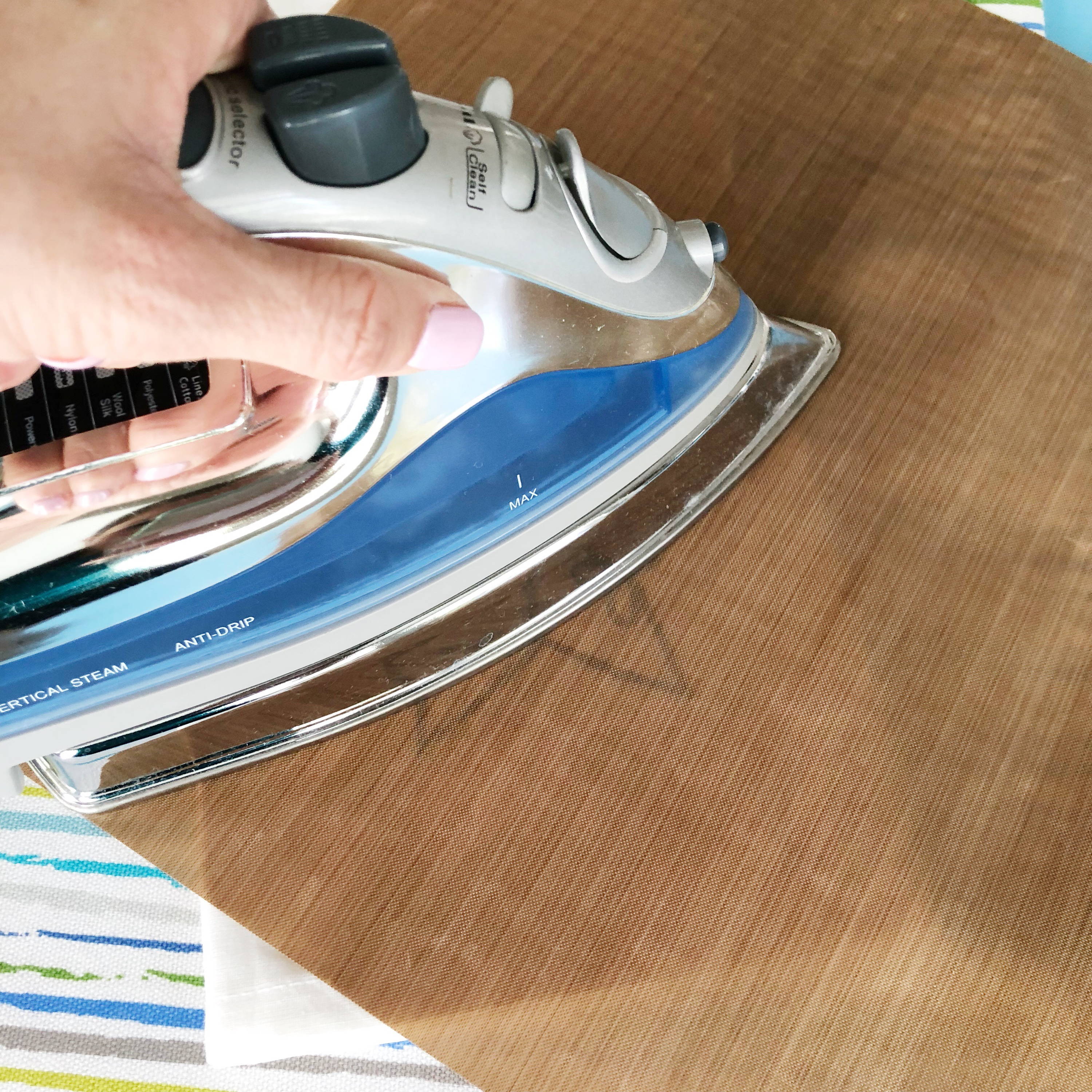 Wait 30 seconds for the towel to cool and then carefully lift off the clear carrier sheet. If any part of the vinyl design starts to lift off, place the carrier sheet and teflon sheet back down and add some more heat and pressure.
Repeat for each design and each towel!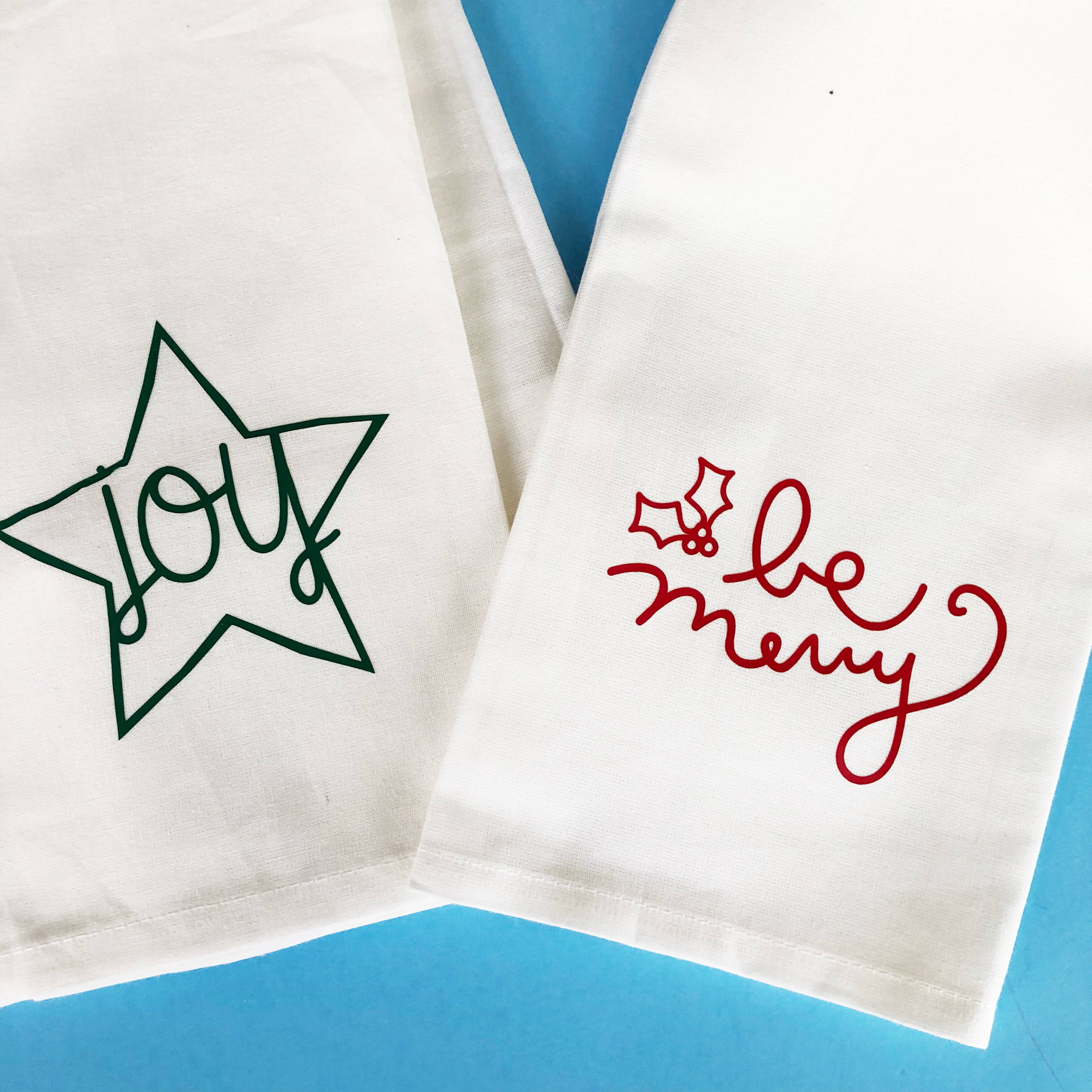 Now you have some festive tea towels that would look adorable wrapped around a homemade loaf of bread for a neighbor or draped over your oven for you to use! I think they would be the perfect addition to the homemade gift featured in our Gift Idea: Adhesive Vinyl on a Ceramic Mixing Bowl post!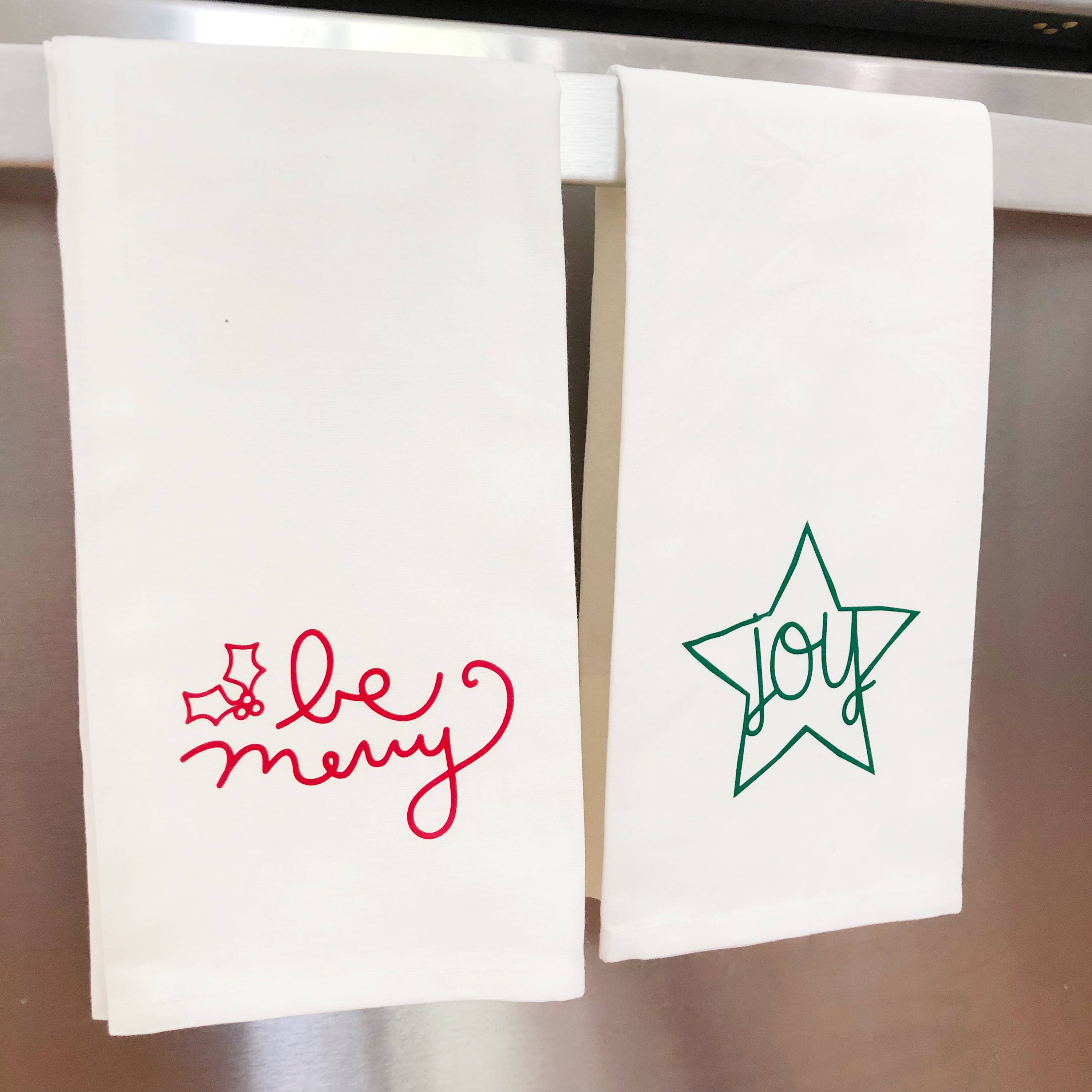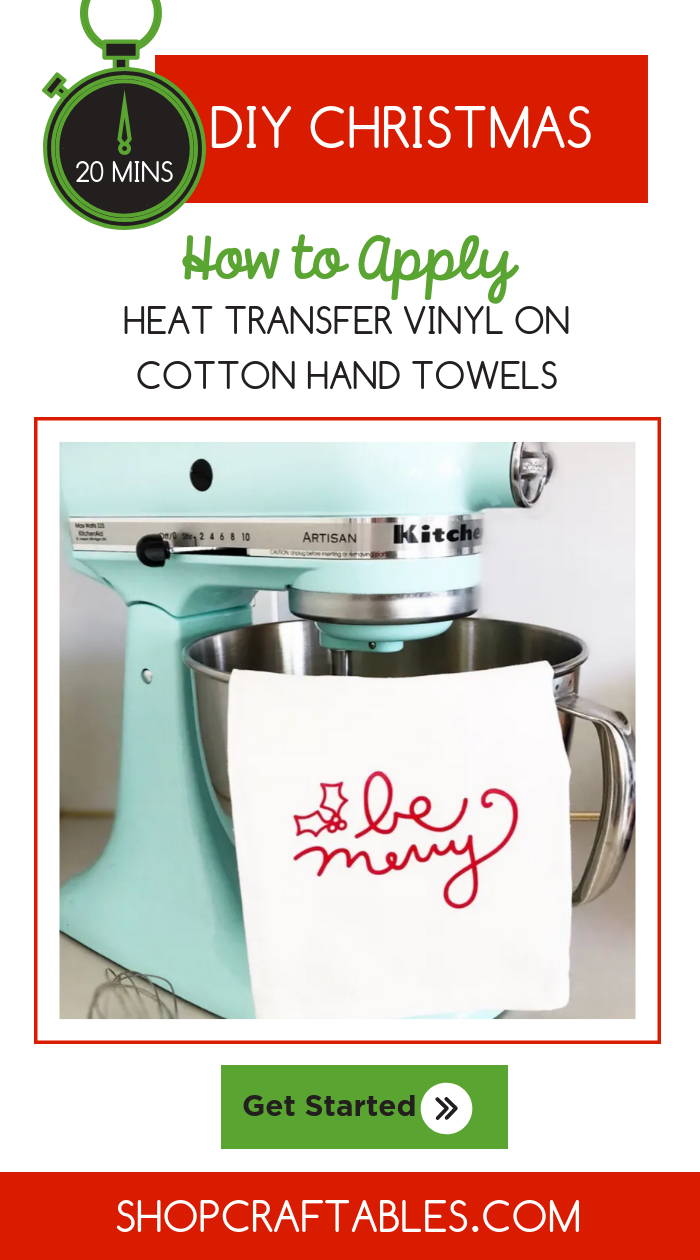 What are you crafting this season? How can we help? We have Heat Transfer Vinyl and Adhesive Vinyl ready to ship the day you place your order! We have a blog full of inspiration and Pinterest boards full of endless crafty, gift ideas! We also have attentive customer service that can be reached through the website, via Facebook, email and by phone! Let us know what else we can do to support your crafting needs in the comments below!
About the Author
Aubrey Claybrook
My name is Aubrey and I currently live in Kaysville, Utah. I'm married to a wonderful husband and we have three silly, energetic kids. I love anything creative, including refinishing furniture, interior design, making fun party favors, holiday decor, and of course all things made with my Silhouette machine. I enjoy using my creativity as part of my every-day life, and I love inspiring others to do the same! Follow me on Instagram: @projectsilhouette