The Complete Cricut and Silhouette Terms Glossary for Beginners

Are you a Silhouette or Cricut beginner? Did you just get your machine, open the box, download the program and then think "now what?" This guide is for you! Here we tried to define every single term you would need to know to use your Silhouette or Cricut.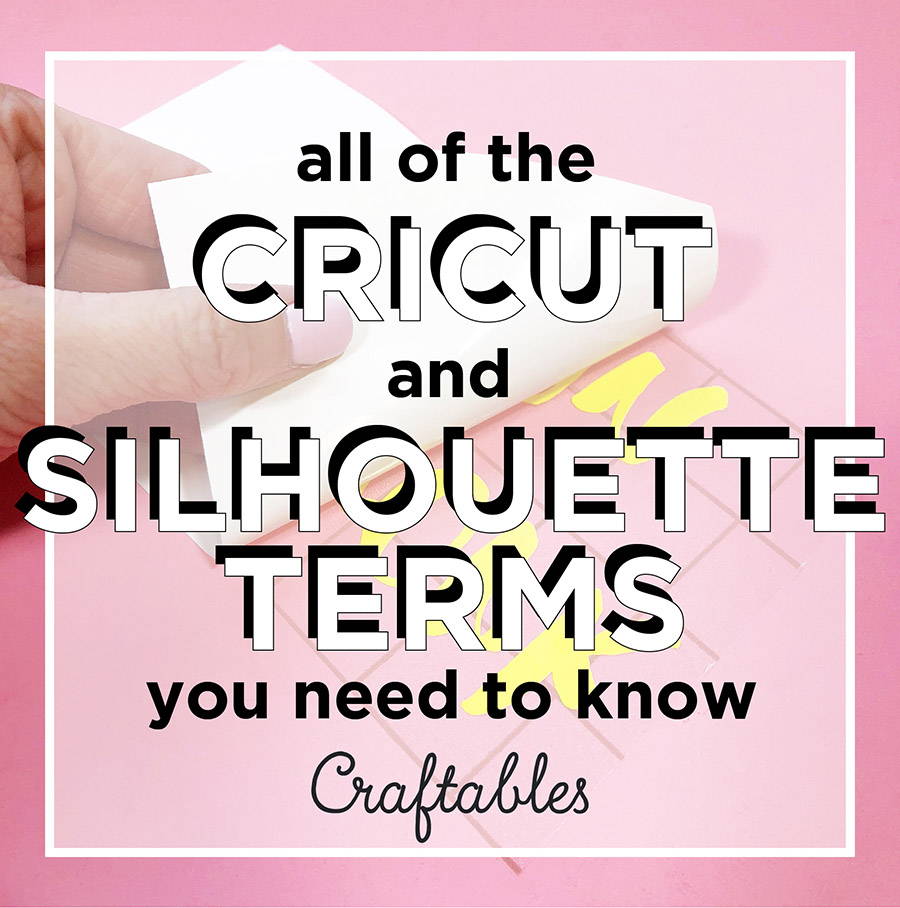 Attach
The Attach tool has two functions in Design Space. It helps to hold your cuts in the same position relative to each other on the cutting mat as in the design screen. Also, it helps you to fasten a write or score layer to a cut layer.
AutoBlade
The Silhouette cutting blade that automatically adjusts to the recommended cut settings based on the material type the user has selected from the Send > Material panel in Silhouette Studio. This blade is only compatible with the CAMEO 3 and the Portrait 2. The Autoblade can only be used in the left carriage of the CAMEO 3.
Contour
The Contour tool allows you to hide a portion of an image layer by removing any unwanted cut lines. You can use this feature in Design Space.
Compound path
When all of the cut lines are grouped together. To edit a design with compound paths right click and then click "release compound path".
Cut lines
Cut lines are the lines that outline the shape you are trying to cut. They are red or gray lines that indicate where the machine will cut. Without cut lines, the Silhouette will not cut. Cut lines also indicate where the sketch pens will draw when using the sketch function.  
Decal
The end result when you cut shapes into vinyl.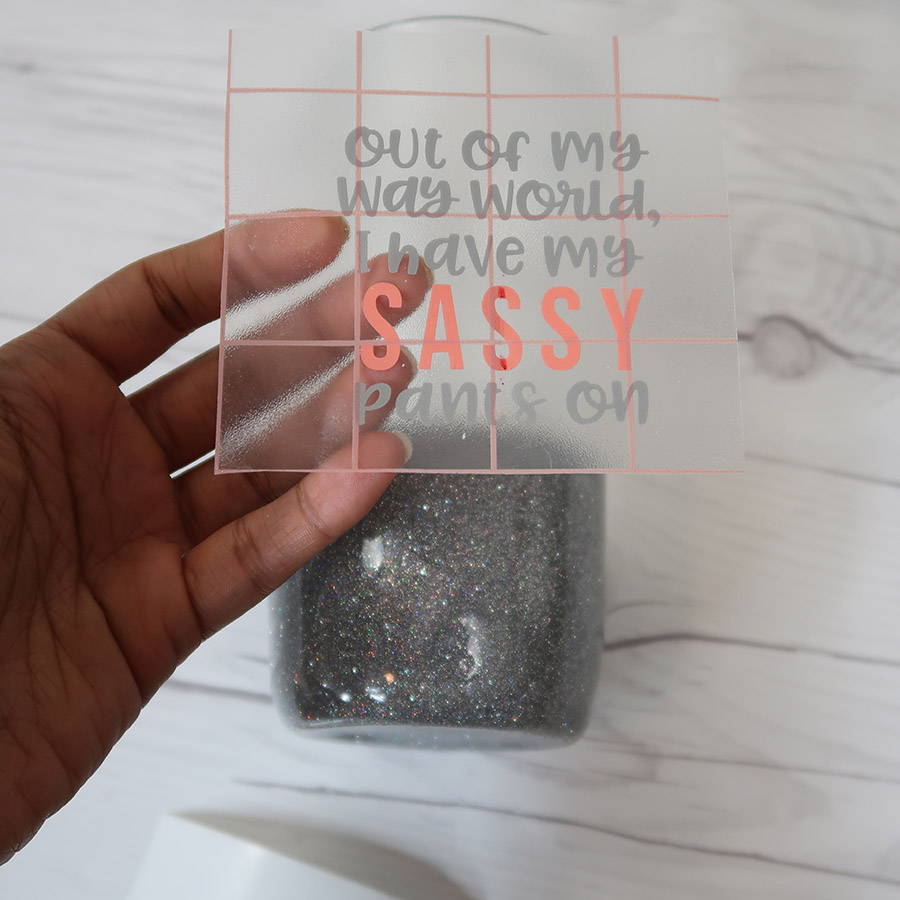 Design Space

or DS
The cloud based Cricut software for making your projects accessed at https://design.cricut.com/
Designer Edition
The paid upgrade of Silhouette Studio that allows the user access to more features and tools.
Edit Points
The dots on lines in a design that indicate where the line curves and moves to form a shape. You can manipulate edit points to change the shape of the design.
Firmware
The program that exists on your cutting machine. Firmware updates can be done by plugging your machine into your computer.
Floating Panels
Windows that open with options and controls when a right sidebar tool icon is selected. Multiple floating panels can be kept open in the work area at the same time. Panels can also be moved around, snapped together, and collapsed while remaining in the work area.
Force
Or the "thickness" setting, the force setting determines how much pressure the blade will use to cut.
Group / Ungroup
A command that enables you to bunch multiple layers, images or text together. This is helpful to do when arranging your workspace so that all od the elements you are working with stay together when you move them and does not affect how images are laid out on the cutting mat. You can also ungroup a set of layers, images, or text so that they move and size independently from one another.
Heat Transfer Vinyl
HTV for short, is a specialty vinyl that can be used on certain fabrics/materials to create designs. It is a thin, flexible vinyl with an adhesive backing that is activated with heat. It comes in roll or sheet form with an adhesive backing and a carrier sheet so it can be cut, weeded, and placed on fabric.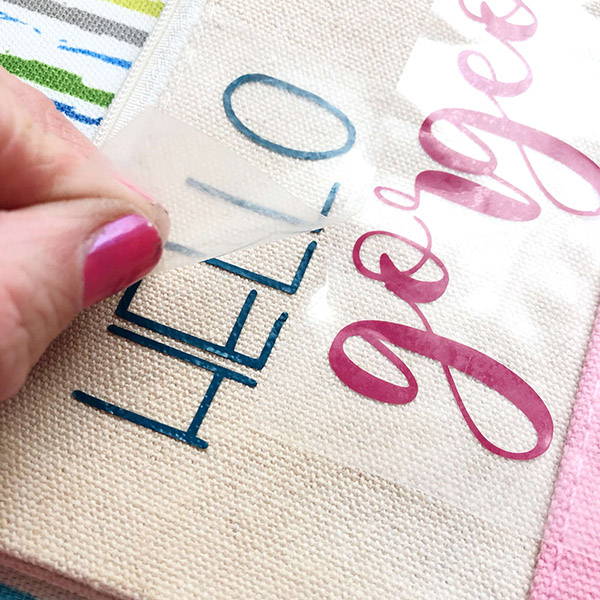 Inkscape
Free graphic design software that allows you to trace images, create vectors and SVG files https://inkscape.org/en/
JPG & PNG Files
Types of files. You can tell if a file is a JPEG if it ends in .jpg and an PNG will end in .png. You can use these files in Design Space or Silhouette Studio by tracing them and turning them into SVGs. This will be an easy process with clip art/black and white images but might require outside software if it is a photograph.
Kiss cut
When the cut made by the machine only cuts through the top layer- such as when only the top vinyl layer is cut when making a decal.
License Key
The 16 digit code that can be purchased to upgrade Silhouette Studio to one of the three upgraded versions of the software: Designer Edition, DE+, or Business Edition. License Keys can be activated through the Help menu in Silhouette Studio and are stored in the My Account tab in the user's Silhouette America account.
Mirrored Image
A necessary step before you cut any HTV. All images that have been mirrored will appear reversed when cut.
Offset  
The act of creating an equal distance border - at any distance of your choosing - around the border of a design. Offsets are automatically welded in Silhouette Studio when possible. Offsets can be used to make a border for a design or text and even to thicken fonts for easier cutting and weeding. You can also create an internal offset which creates an offset at the selected distance inside the design rather than around the outside.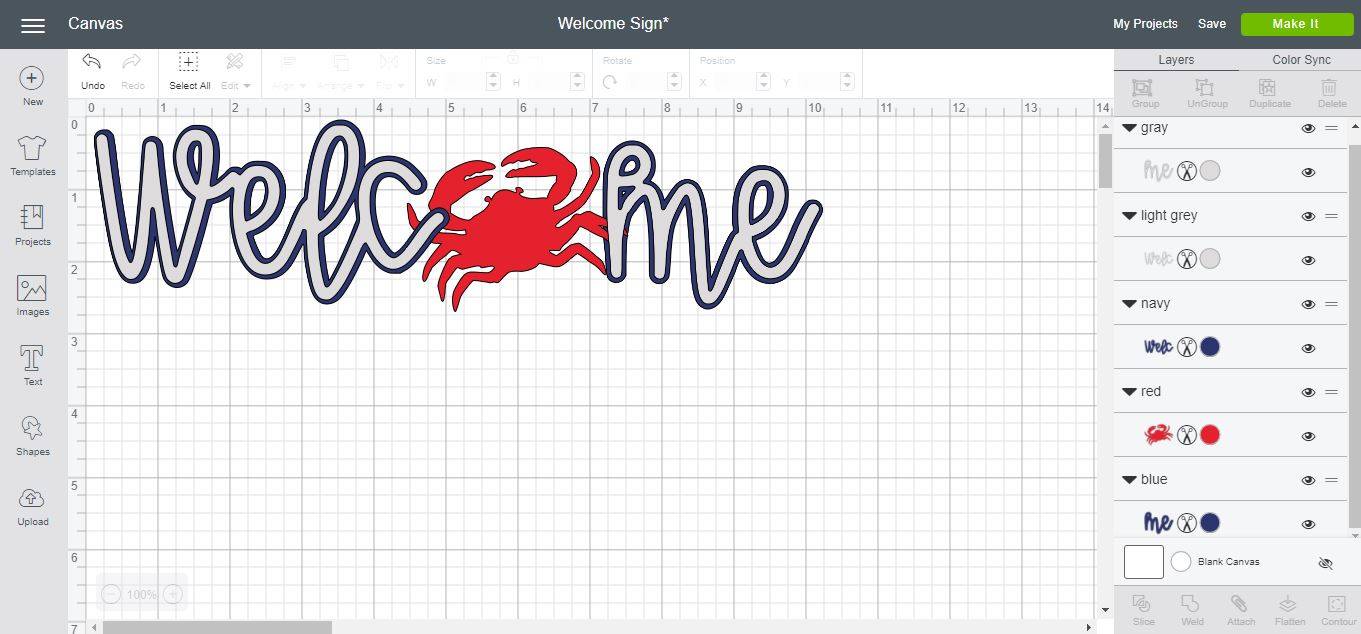 Print then cut
A feature in both Silhouette and Cricut design software which allows you to use your home printer to print a design and your cutting machine to die cut your design.
Printable vinyl
Vinyl that can be sent through your inkjet/home printer. You can print on it from DS or Sillhouette Studi and then have your machine die cut it, also called print and cut function. Comes in heat transfer and adhesive varieties.
Registration Marks
Marks that are printed on printable vinyl when using the print then cut function. These marks are then read on your Cricut or Silhouette when cutting inkjet printable vinyl.
Reveal Grid
Exposing the grid lines, from the Page Set Up window, on the work area in Silhouette Studio. Grid lines on the virtual mat correspond to grid lines on the Silhouette cutting mat to make placement of material easier and more accurate.
Reverse Weeding
The act of removing the area of the vinyl that would normally be left behind. This technique is mostly used when creating stencils.
Scraper/Squeegee
A flat tool used to smooth or secure decals or transfer tape. A credit card makes a great squeegee/scraper!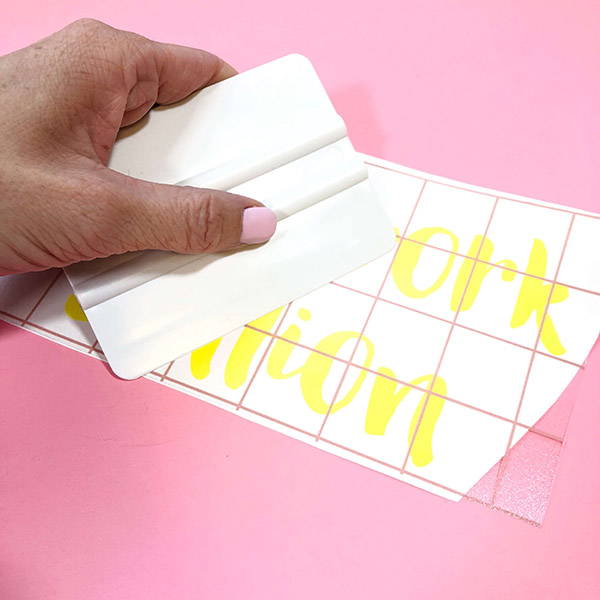 Shear
A feature in Silhouette Studio Designer Edition that slants the design or text by an exact degree.
Silhouette Studio
The free program that comes with Silhouette. You can download or update this program here: https://www.silhouetteamerica.com/software
Sketching
An action that can be performed by your machine if the blade is replaced with a sketch pen.
Slice
The slice tool creates new cut paths from two images, resulting in three or more completely new shapes. Each of the new shapes will show up in the Layers panel as an individual layers.
Software
The program that exists on your computer, whether it be Silhouette Studio or Design Space.
Spatula
A tool used to help remove small pieces of vinyl or paper from the mat.
SVG
A type of file that is a scalable vector. That means that it is a traced image that can be made larger or smaller without losing resolution. These types of files are editable in Design Space and the Design Edition of Silhouette Studio.
Trace
A function in Silhouette Studio which reads JPEGs, GIFs, PNGs and PDFs and traces them, therefore creating SVGs/cut files.
Teflon
A thin, waxy sheet that can be used when ironing HTV. A teflon sheet should always be placed between an iron/heat press and HTV to protect your iron or heat press.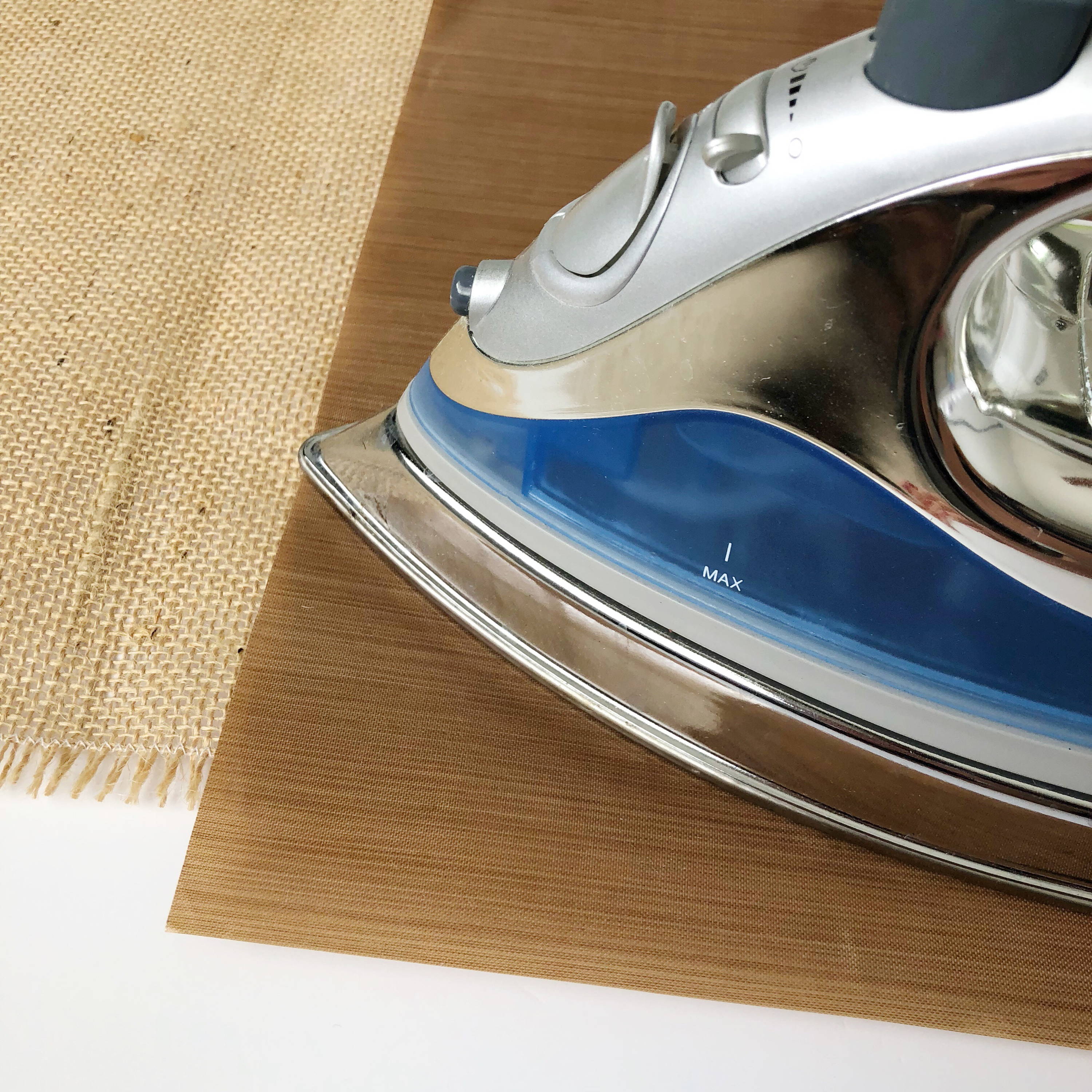 Text to Path
The action of manipulating text by forcing it to curve around another object or shape such as a circle. When the text is converted to a path, it will keep its new shape.
Transfer Tape
Transfer tape is the sticky material that is used to transfer adhesive vinyl from the carrier sheet to the surface of your project.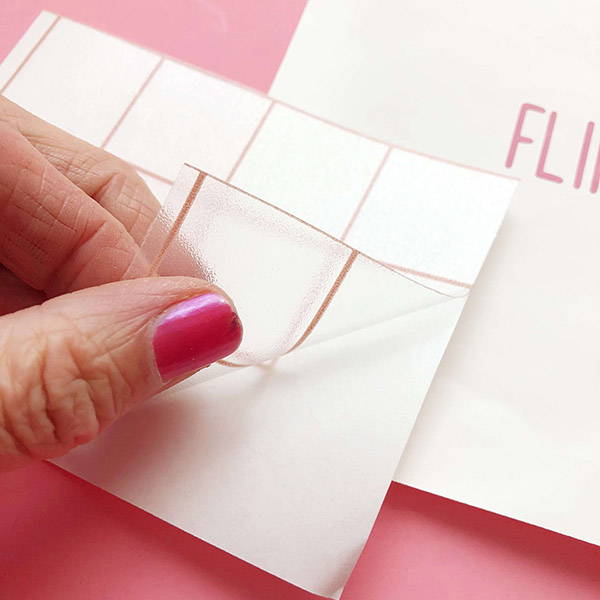 Weeding
The process of removing unwanted vinyl from a decal.
Weeding Lines
Cut lines put around a design to make the weeding process easier.
Weld
The weld tool allows you to join shapes to create a single customized image by removing any overlapping cut lines. Welding is a necessary step when cutting cursive letters.
Work Area
The virtual mat area where designing takes place in Silhouette Studio.
Zip File
A compressed, or smaller sized file. It is usually a folder with files inside. You will need to Unzip the file to get access to the contents. Windows has an unzip feature built in- right click on zip file and choose Open With > Windows Explorer. Mac OS X users can unzip a zip file by double-clicking the file.
631
A line of Oracal adhesive vinyl. It has a matte finish and is commonly referred to as indoor vinyl although it does have a 3 year outdoor durability. Oracal 631 can get wet but is not the best choice of vinyl in areas that will constantly be exposed to water. It is great for indoor and outdoor signs, wall décor, etching and stenciling.
651
A line of Oracal adhesive vinyl. It has a glossy finish and is commonly referred to as outdoor vinyl. It's a great choice for wet area applications such as boats, mailboxes, cars, signs or other outdoor places. This line also carries two colors in a matte finish: black and white
813 Oramask
A line of Oracal vinyl specifically for masking and stenciling.
951
A line of Oracal adhesive vinyl. Permanent adhesive vinyl and typically referred to as "marine grade" vinyl.