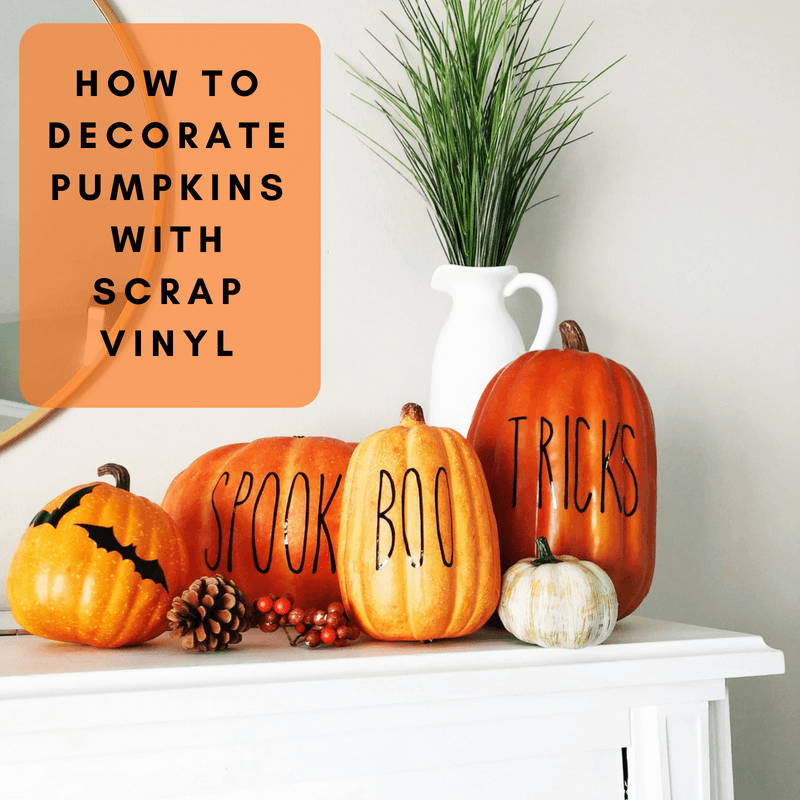 I consider myself somewhat of a minimalist, as clutter makes me feel dizzy and disorganized. However, whenever I'm working on projects, there are always vinyl scraps left over. There's no use in wasting all that wonderful material, so I'm going to show you how to use those vinyl scraps and decorate some cute pumpkins!
Supplies:
STEP ONE: Create designs
Open your software (I used Silhouette Studio) and either import your designs or use the text tool to type your festive words.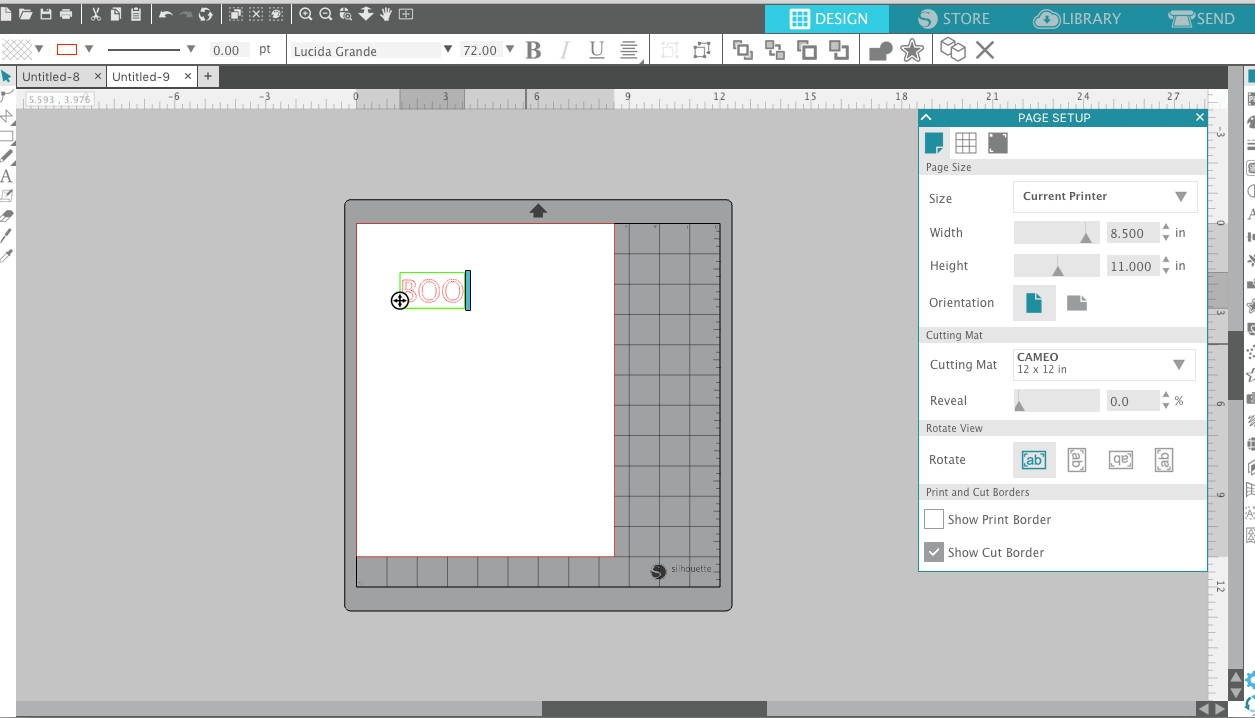 I wanted my pumpkins to be inspired by Rae Dunn, so I used The Skinny font (free font for personal use.)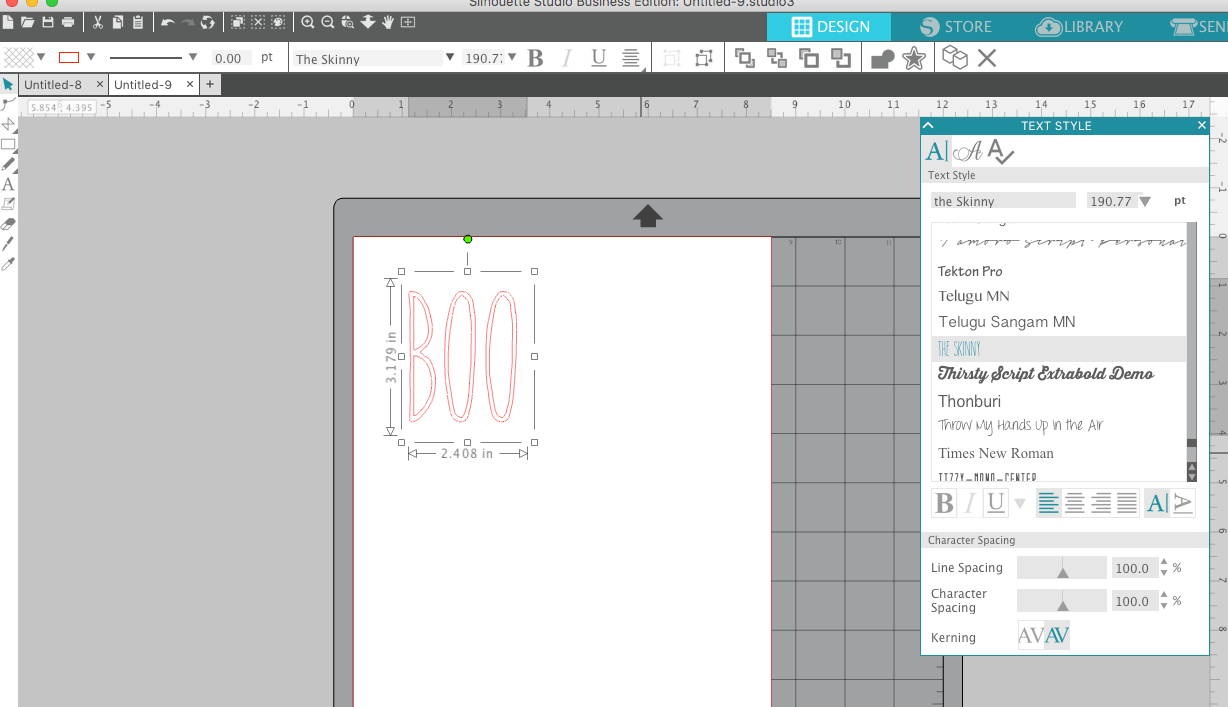 To get a better idea of what your designs will look like, add fill color to your text.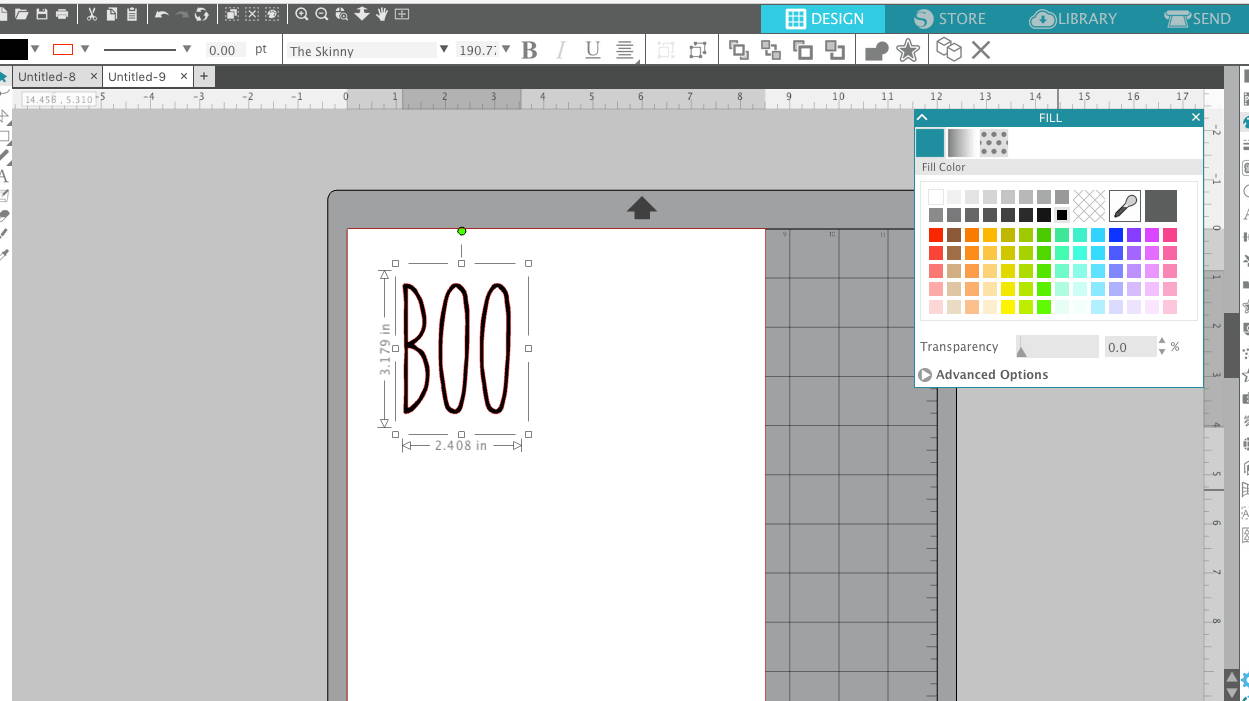 Take a ruler and measure each pumpkin. Then you can size your word accordingly so they'll fit on the pumpkins.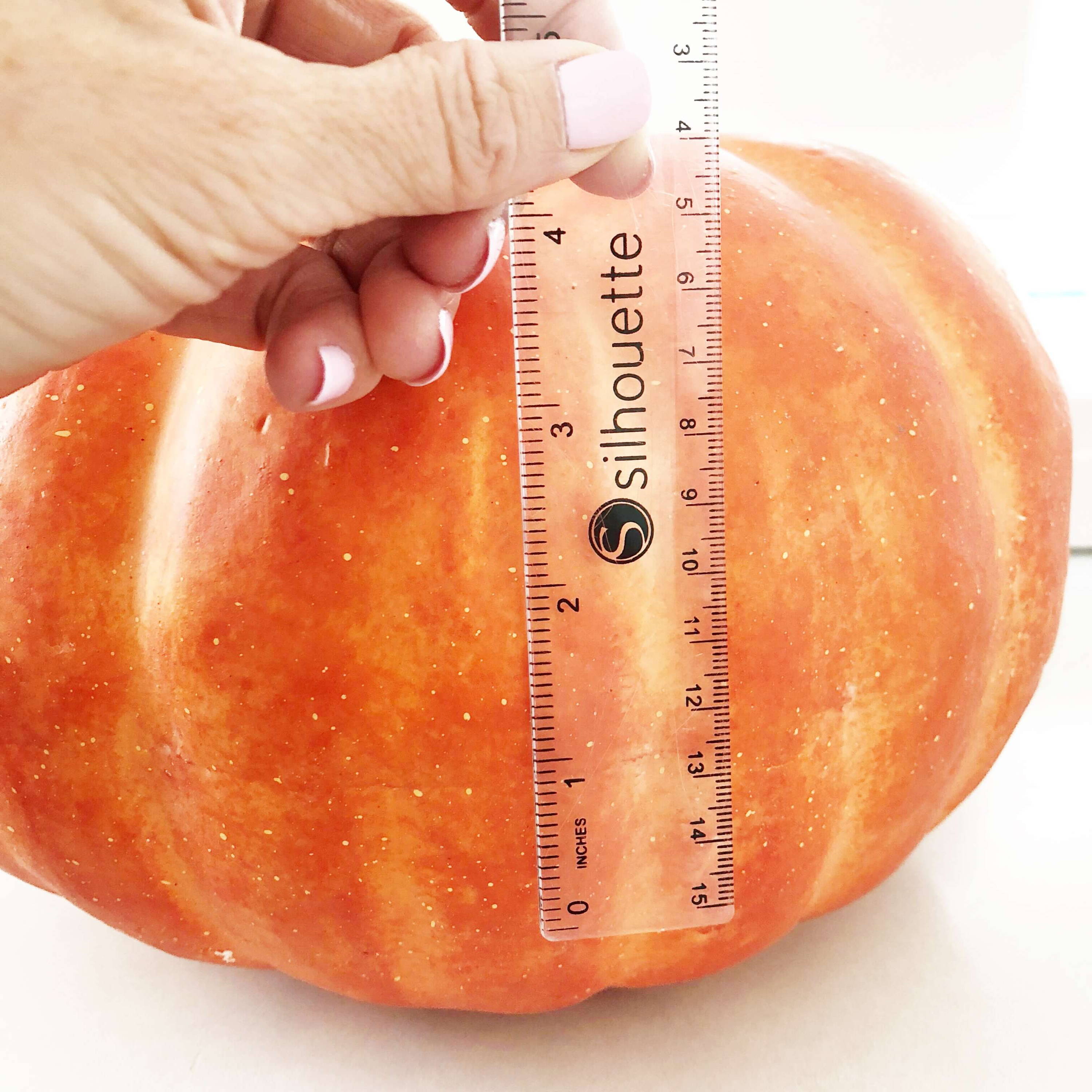 Now type some more fun words, import Halloween designs, or whatever else you'd like to put on those pumpkins!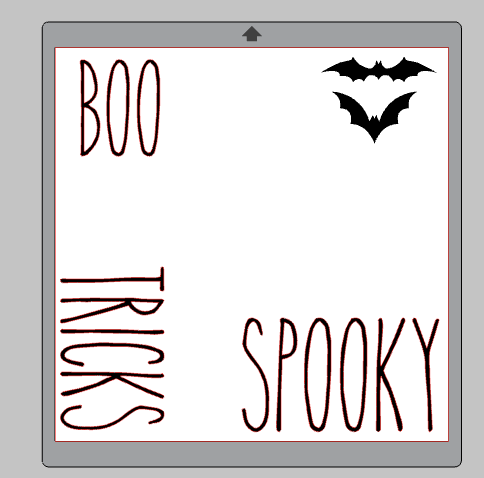 STEP TWO: Cut out designs from adhesive vinyl scraps
Grab your stash of vinyl scraps. If you're a crafter like me, you'll have plenty to work with!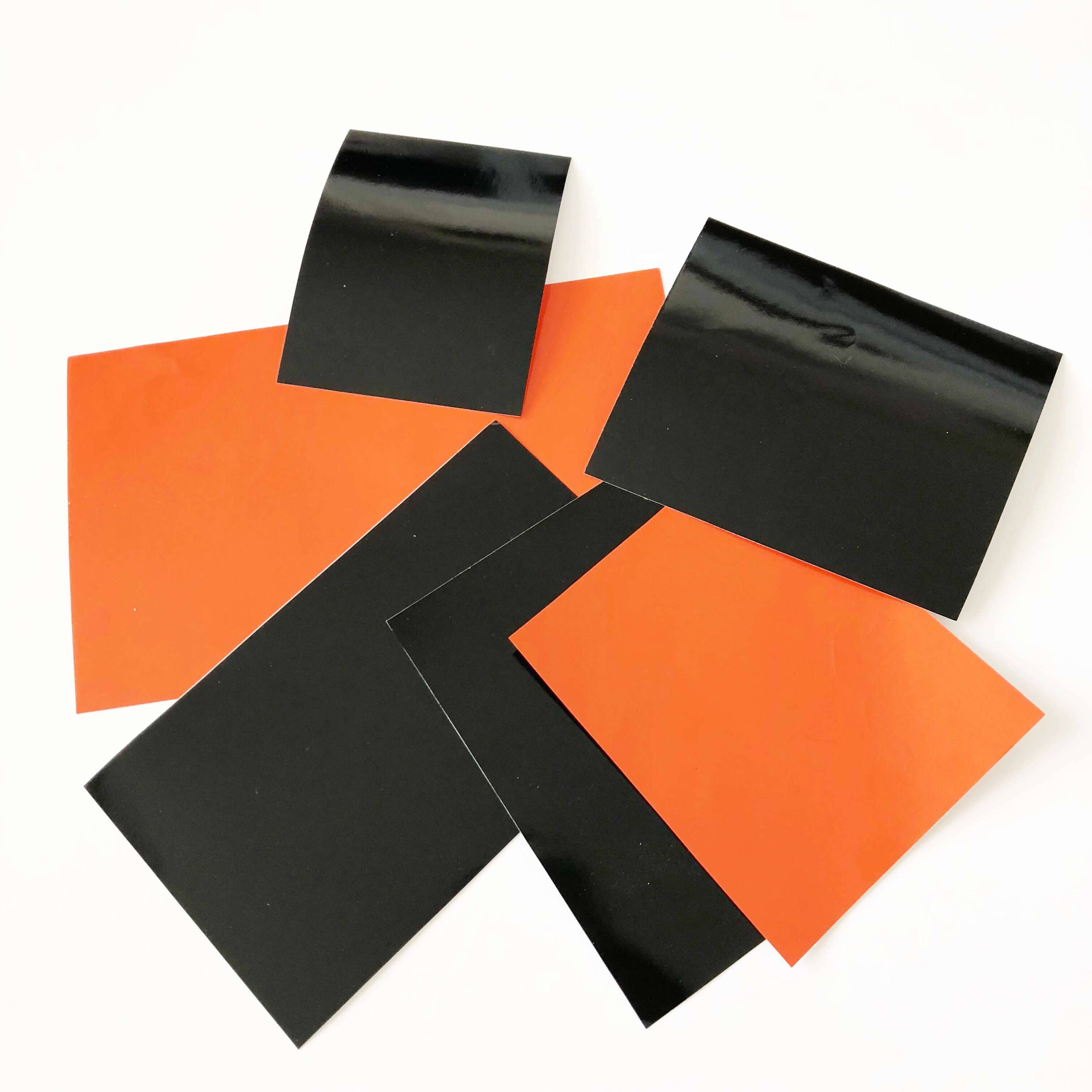 What's great about scraps is that you can place many pieces onto your cutting mat. Try to not overlap the pieces though.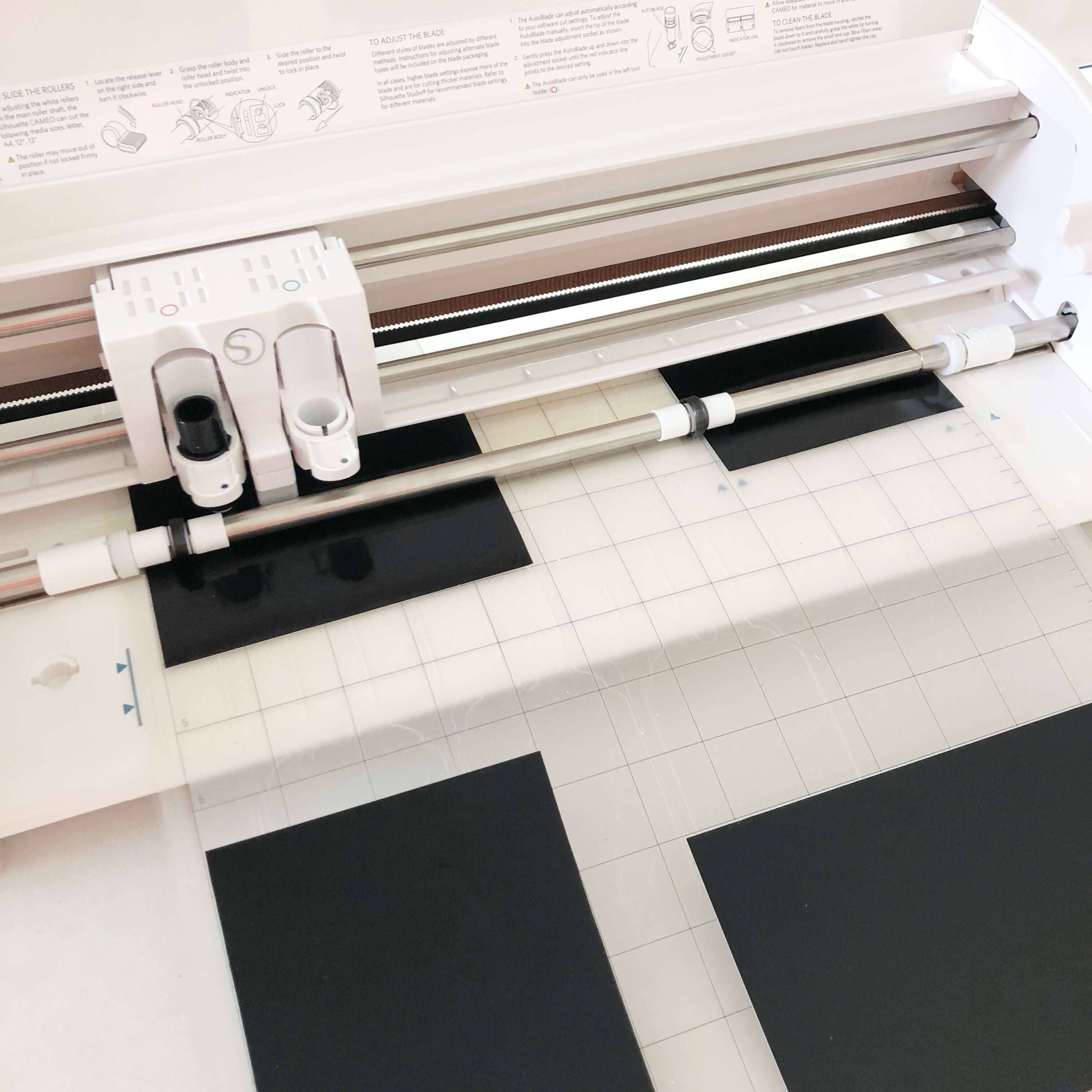 Once your vinyl is on the cutting mat, go to the cut settings window and select vinyl, glossy. Permanent vinyl is better for pumpkins because it will stay longer. If you put your pumpkins outside for décor, the permanent vinyl will hold up during wind, snow, rain or shine!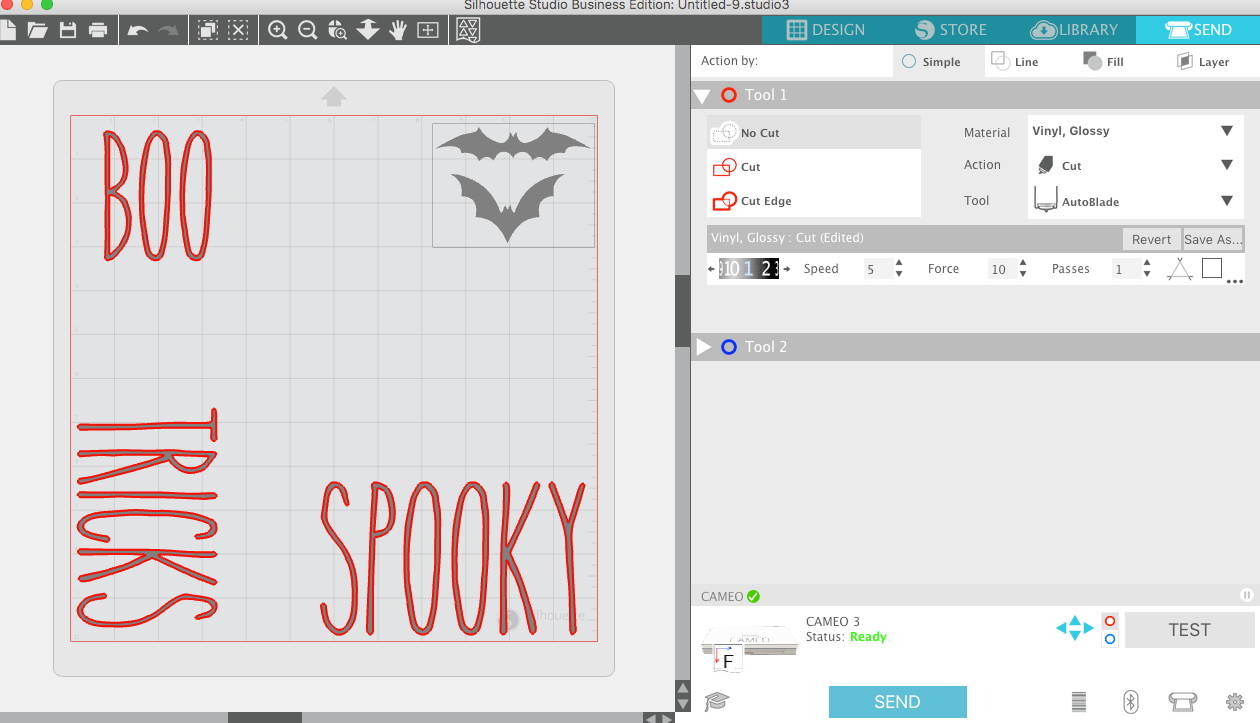 Change your blade depth for the glossy vinyl settings, load your cutting mat and let your machine get to work!
STEP THREE: Weed vinyl designs
Once all the vinyl scraps are cut, peel off any of the extra vinyl that's surrounding the design. Your weeding should go smoothly if you have a clean cut.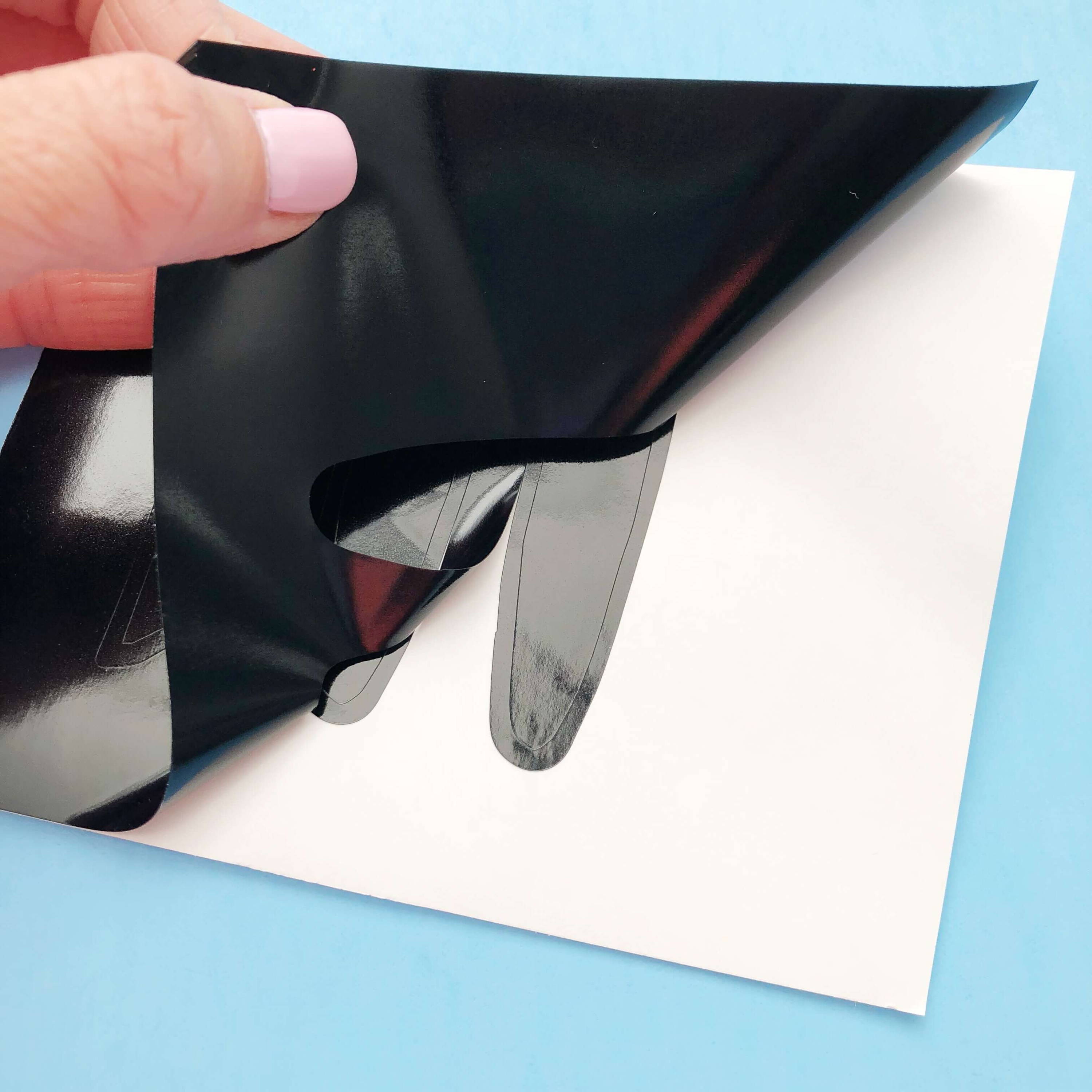 Note: If you're having a hard time getting good cuts on your material, check your blade. It may be chipped or have material stuck in it.
Now take a weeding hook or a pair of crafting tweezers and peel out the little insides of the letters.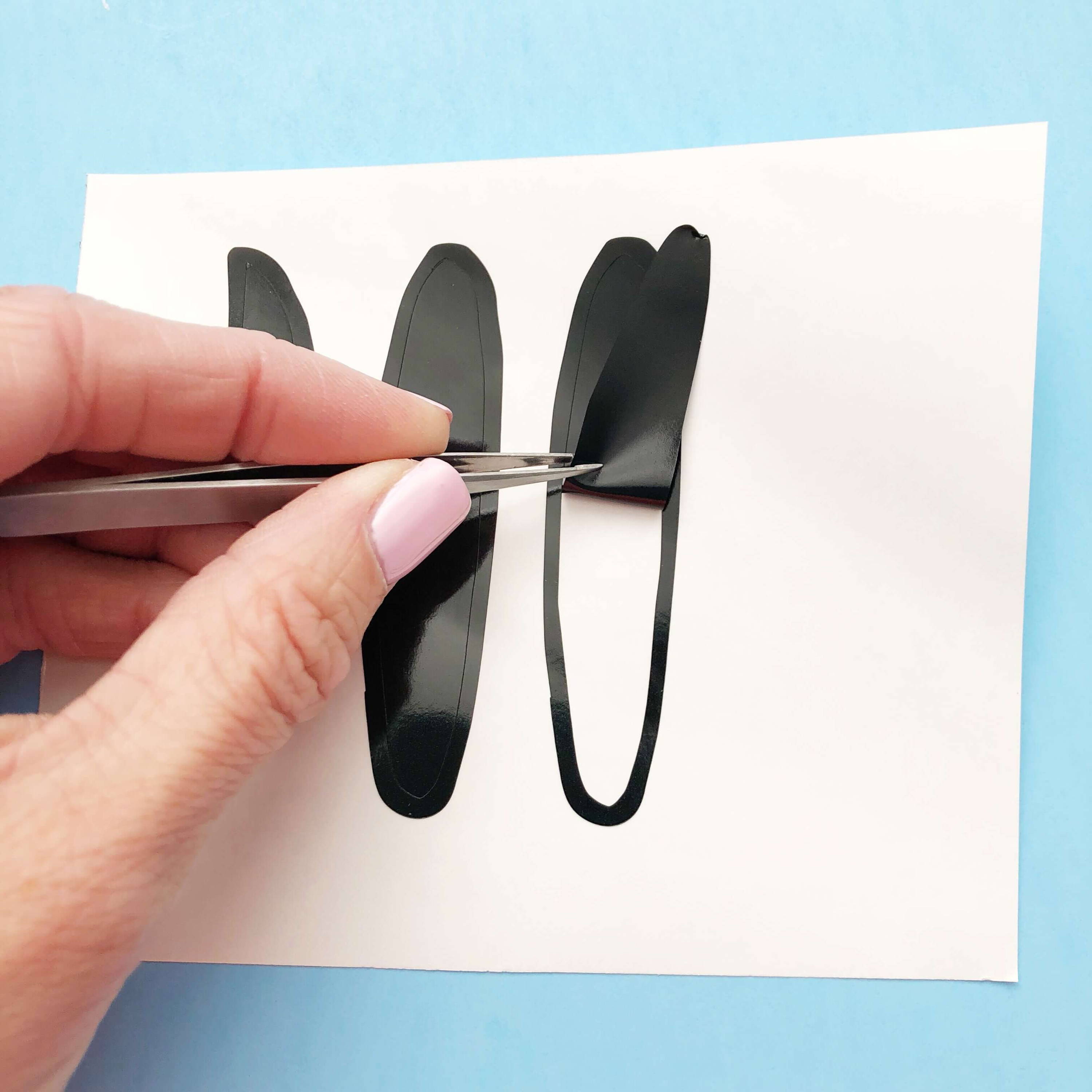 Repeat for all the words and designs.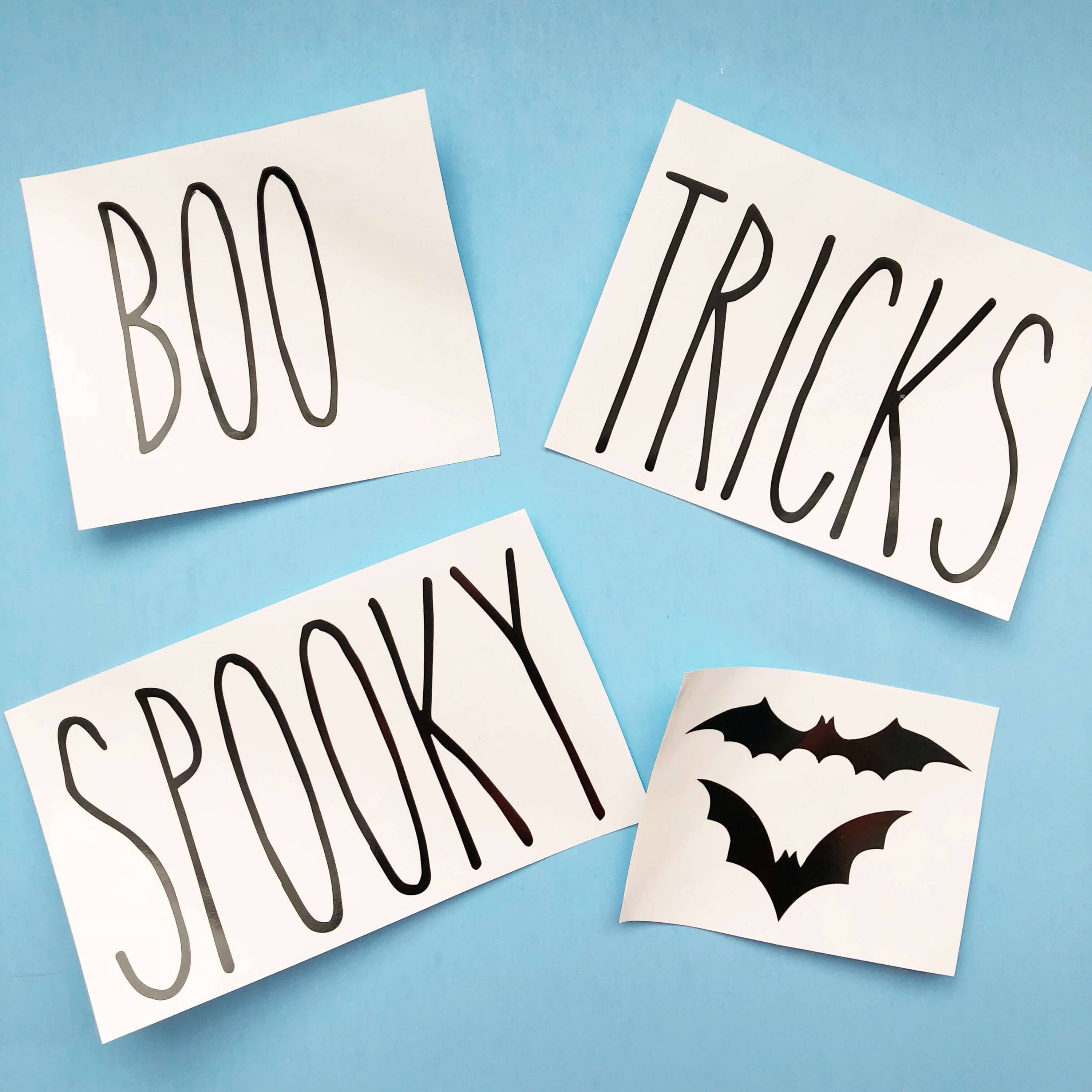 STEP FOUR: Transfer designs onto pumpkins
Take a piece of transfer tape and peel off the sticky gridline side.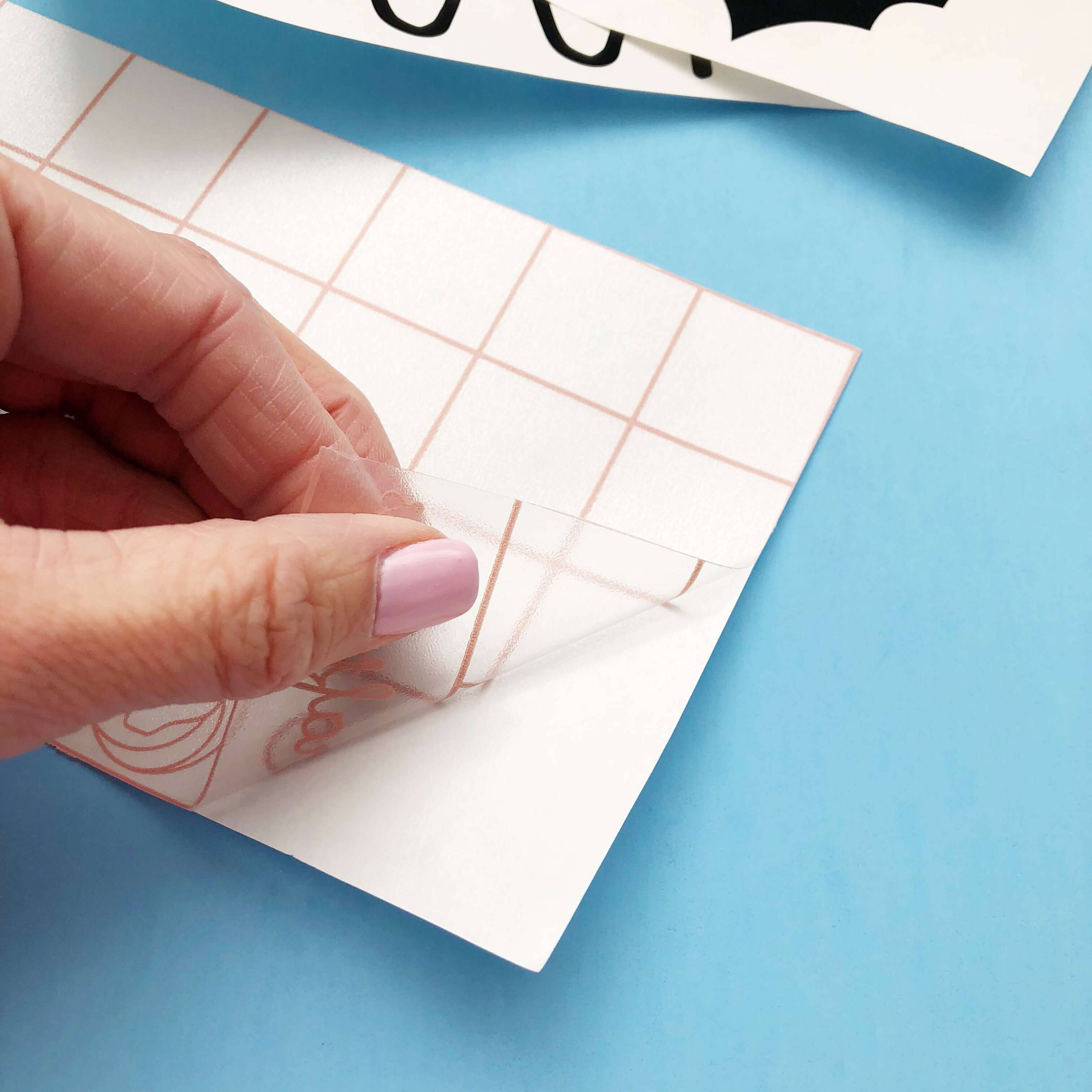 Next, place the tape directly onto one of your weeded vinyl words. Use a scraper tool to smooth out any wrinkles or bubbles.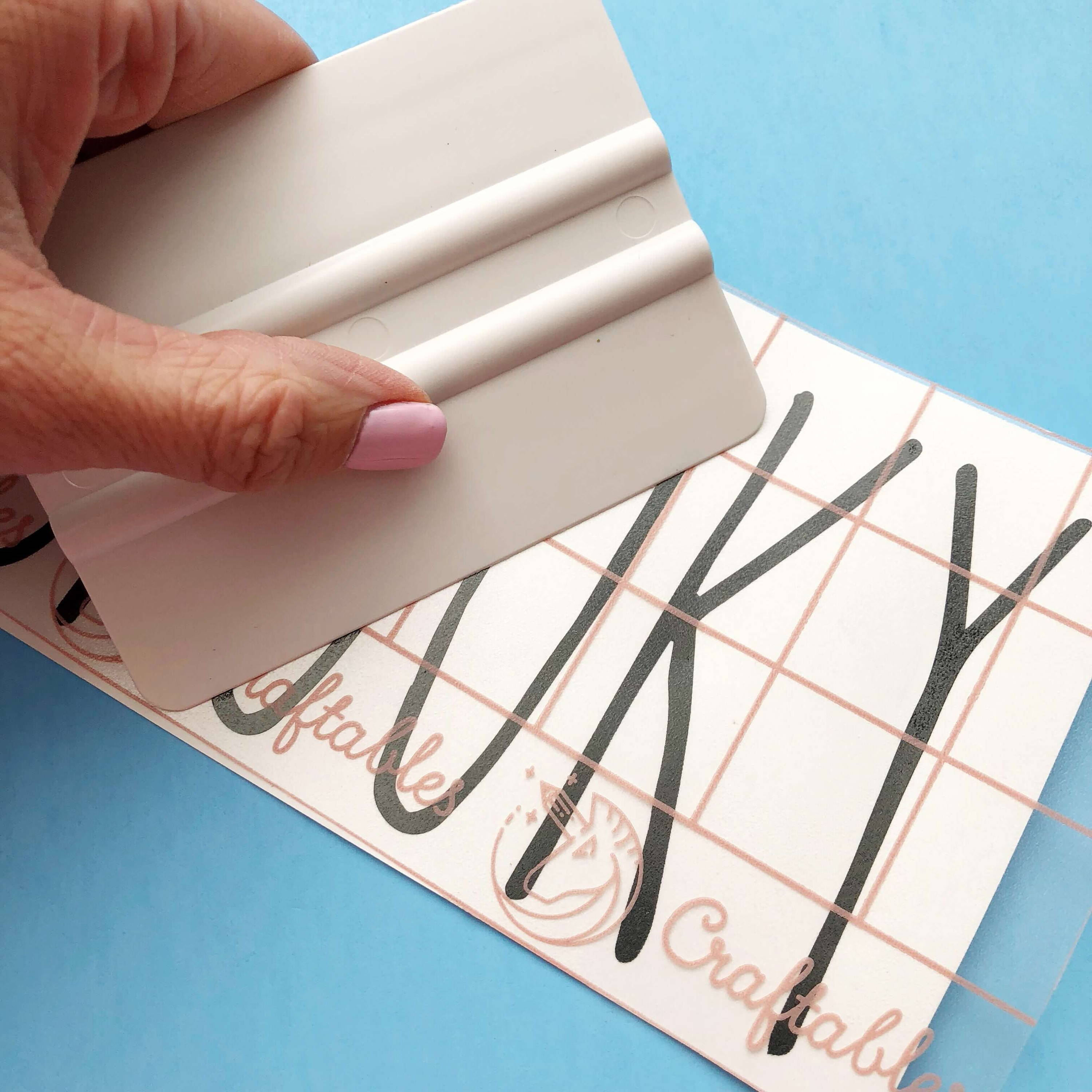 Now turn the vinyl word over and peel off the backing sheet. This will expose the adhesive side of the vinyl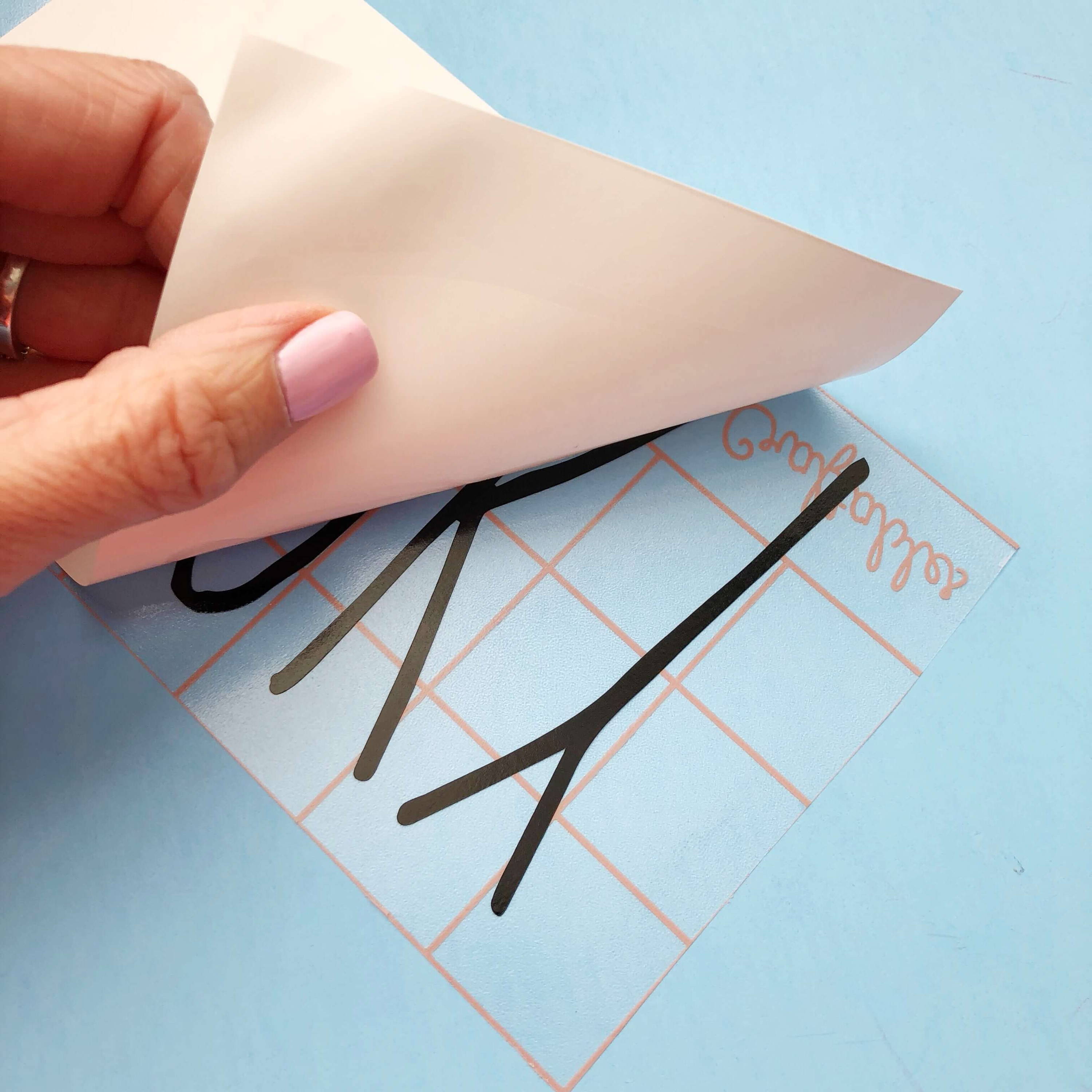 Center your vinyl word on the pumpkin. Since we are using permanent vinyl, you only get one shot!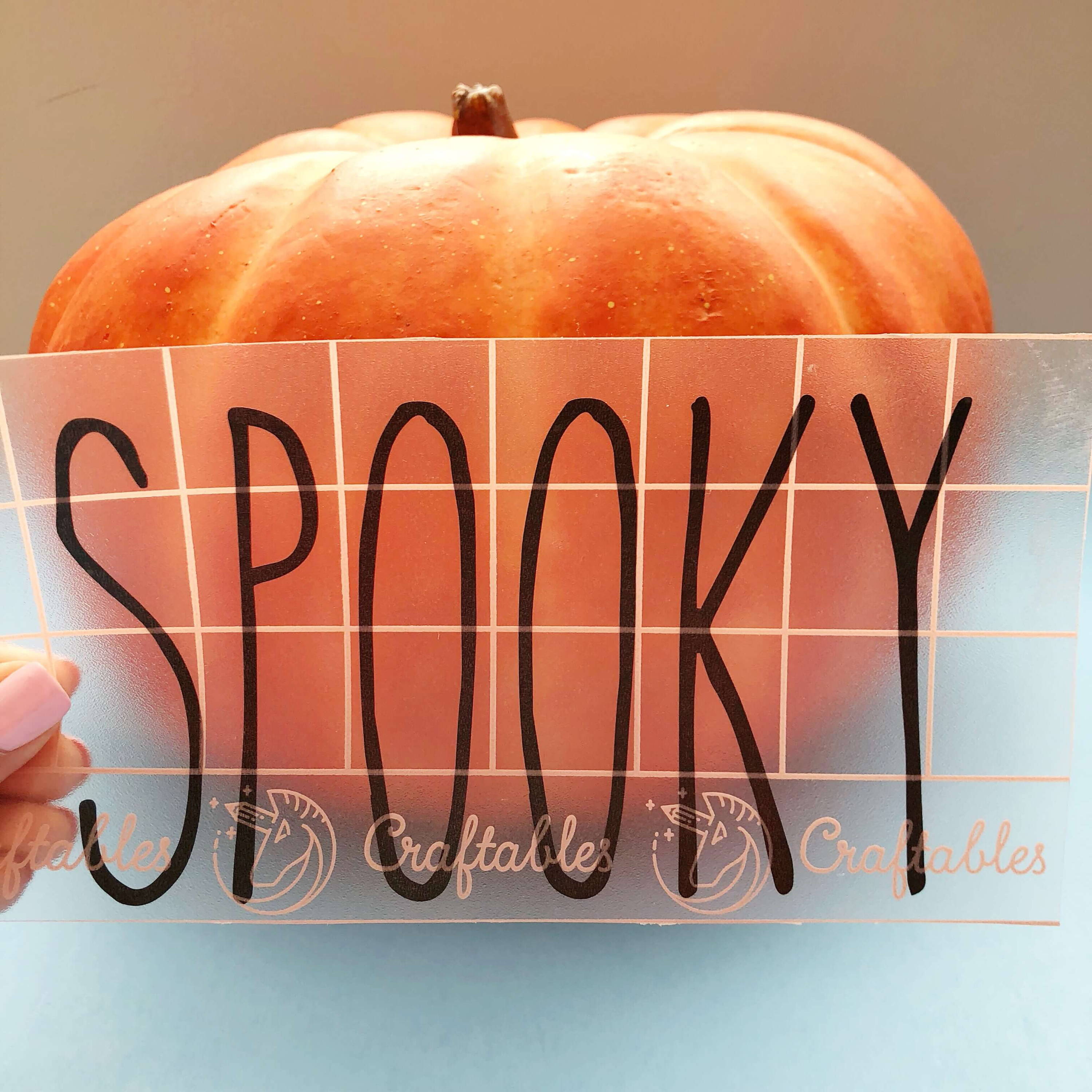 Carefully use your fingers and rub the vinyl on. Since pumpkins are not smooth or flat, it may be a little tricky at first. The key is to not worry about the transfer tape being smooth. It will bend and wrinkle, and that's ok. Pay attention to rubbing your finger along just the letters.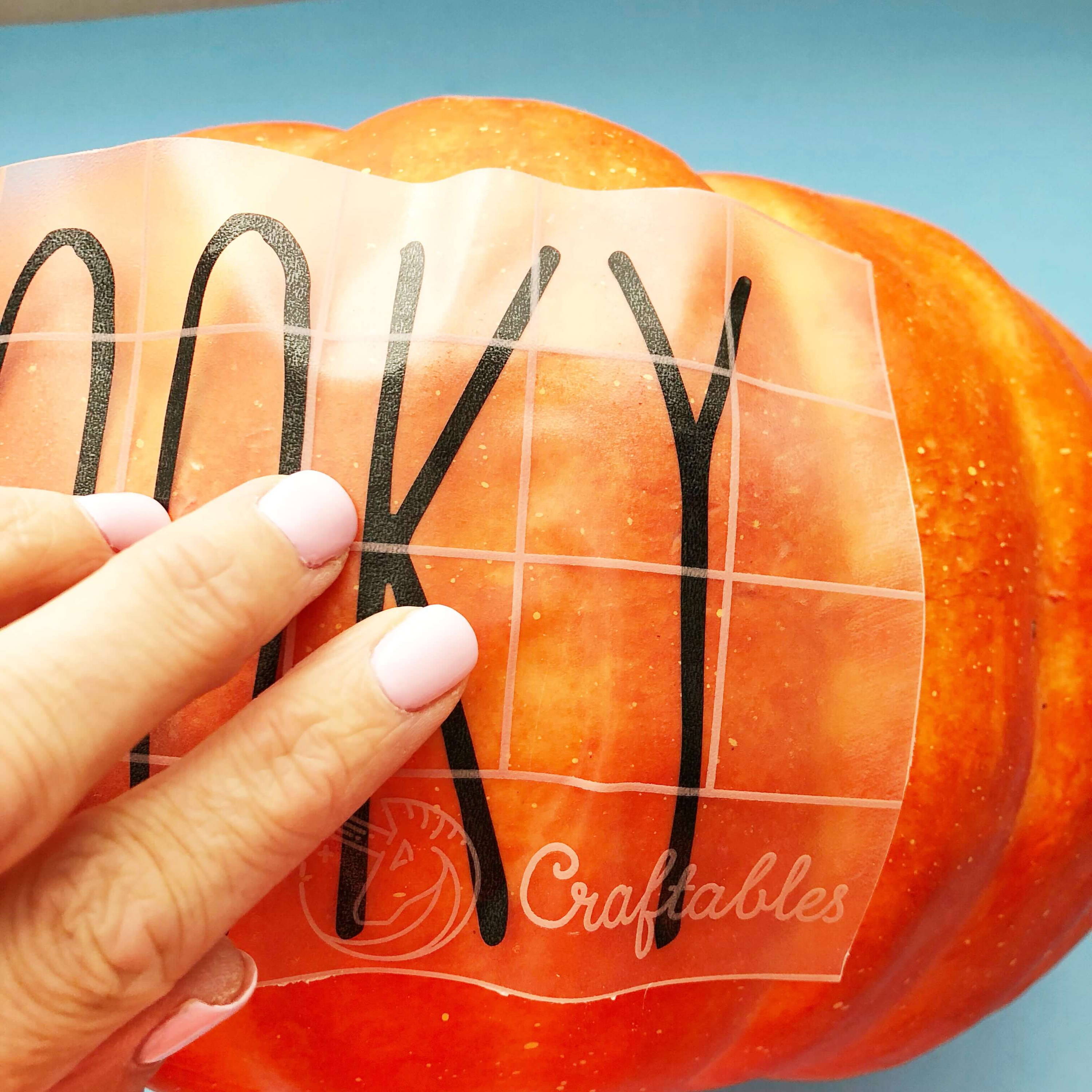 Tip: If the pumpkin is very round, cut small slits in the transfer tape before placing on the pumpkin so you can manipulate the vinyl to where you want it.
Once the vinyl word has been adhered, peel off the transfer tape and voila! Your very own customized pumpkin that didn't require slimy hands and sharp knives!
I love carving pumpkins in October, but sometimes I like a classier look (and cleaner!) so vinyl is a great way to decorate them to make your fall decor last even longer. I can't wait to customize more pumpkins for the fall season!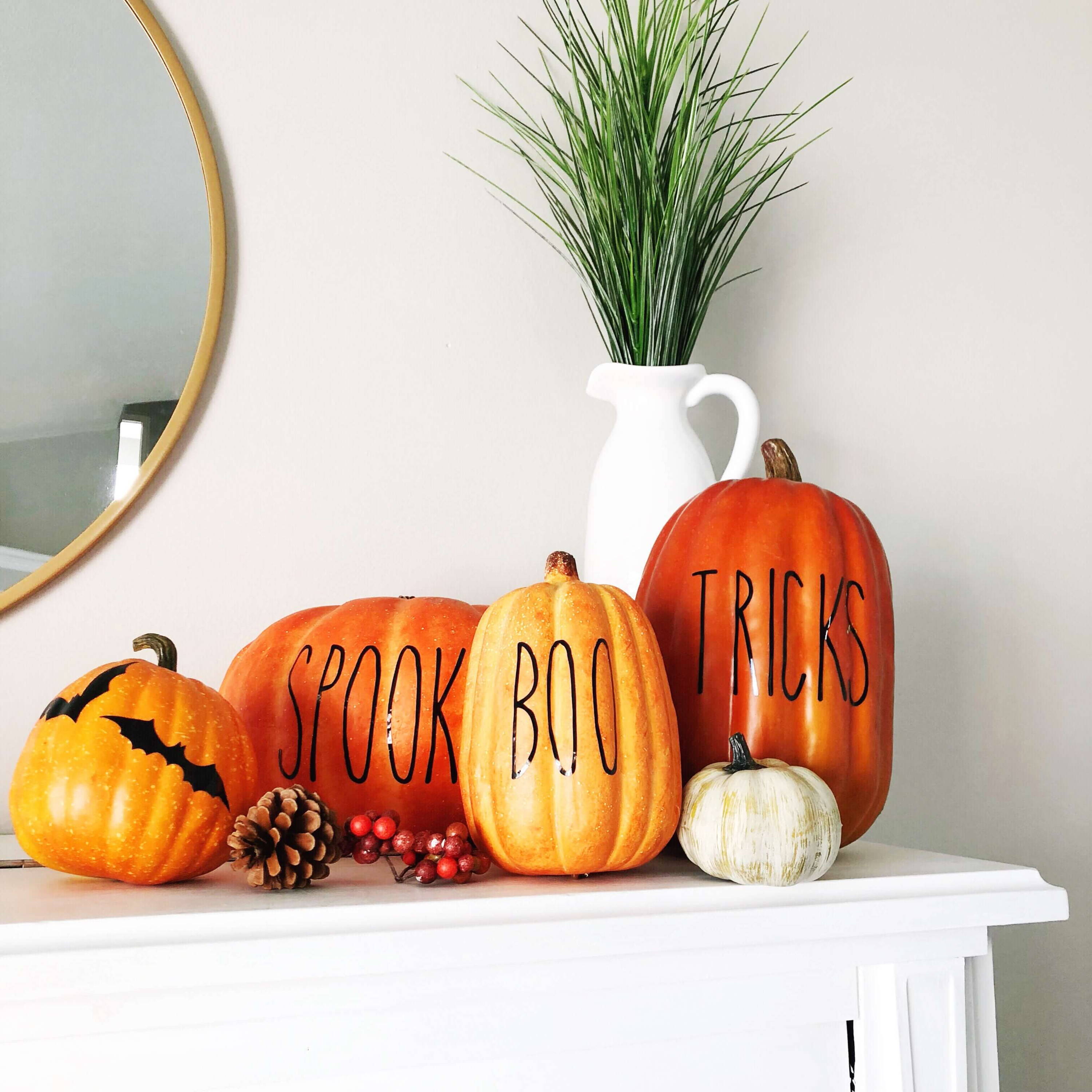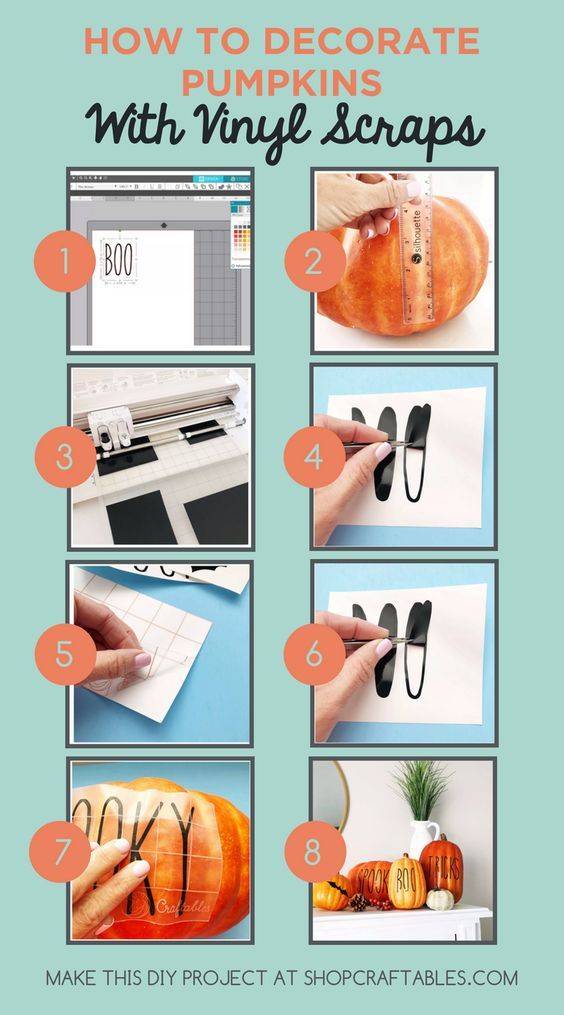 About the Author
Aubrey Claybrook
My name is Aubrey and I currently live in Kaysville, Utah. I'm married to a wonderful husband and we have three silly, energetic kids. I love anything creative, including refinishing furniture, interior design, making fun party favors, holiday decor, and of course all things made with my Silhouette machine. I enjoy using my creativity as part of my every-day life, and I love inspiring others to do the same! Follow me on Instagram: @projectsilhouette