A must-have accessory at the beach or pool is a beach bag. It's a great place to store and tote all of your required beach items like a towel, sunscreen, phone, and so much more. If you're looking for a beach bag that will not only be functional, but will also make heads turn, you are going to love this DIY color transforming beach bag!
The reason the design on this beach bag is so special, is because it's made with sun changing heat transfer vinyl, which is light sensitive. When the sun hits the vinyl, it begins to reveal the color of the design. It will be as though your beach bag has magical powers right in from of everyone's eyes!  
Get the full tutorial below to see how you can make your own DIY color transforming beach bag!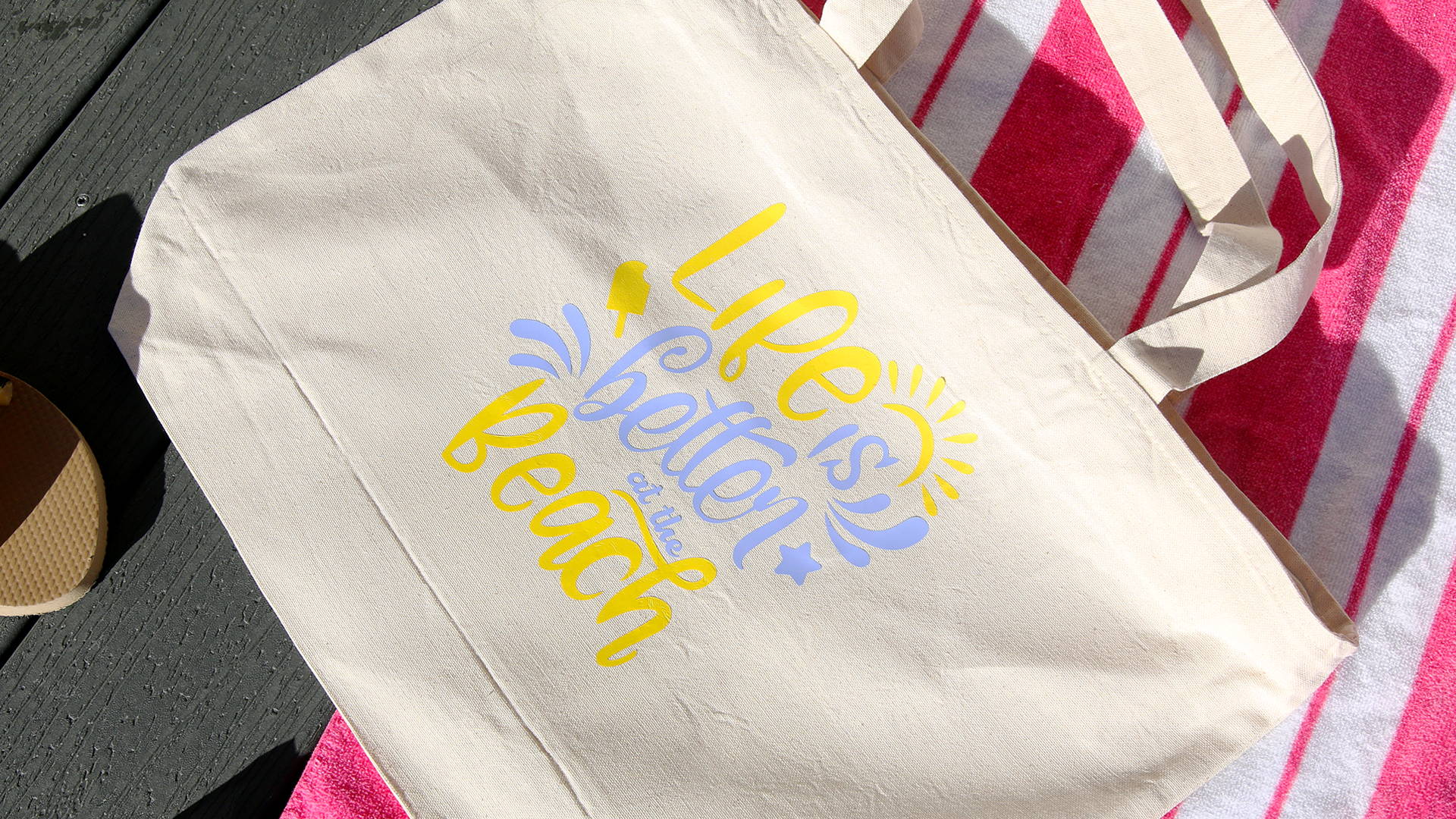 Here are the supplies you will need for this project:
Canvas Tote Bag

Cricut Machine (or Silhouette)

Cutting Mat
Cricut EasyPress and Mat (or Iron and Ironing Board)
Step 1: Click on the "life is better at the beach" cut file, download it, and open up the folder. 
Step 2: Open up Cricut Design Space, select new project, and then click "upload". Add the saved Craftables cut file to your canvas.   
Step 3: "Ungroup" the cut file and delete the small yellow and blue dots at the top. Select all and then group. Then, select all and duplicate the design. 
Step 4: Select the first cut file ad hide all of the blue designs. Then, hit attach. Repeat this on the other design, except you'll need to hide all of the yellow designs. Combine both of the files, select and resize to 7.5" wide. Finally, click "Make It". 
Step 5: Change the vinyl size to 9"x12" and mirror for both images. Select "Heat Transfer Vinyl" from the material options.   
Step 7: Place the yellow vinyl on the cutting mat with the liner side facing down. Then, add it to your Cricut (or Silhouette) machine to cut. Repeat this step with the blue sun changing heat transfer vinyl. 
Step 8: Trim down the vinyl designs for both and weed the negative.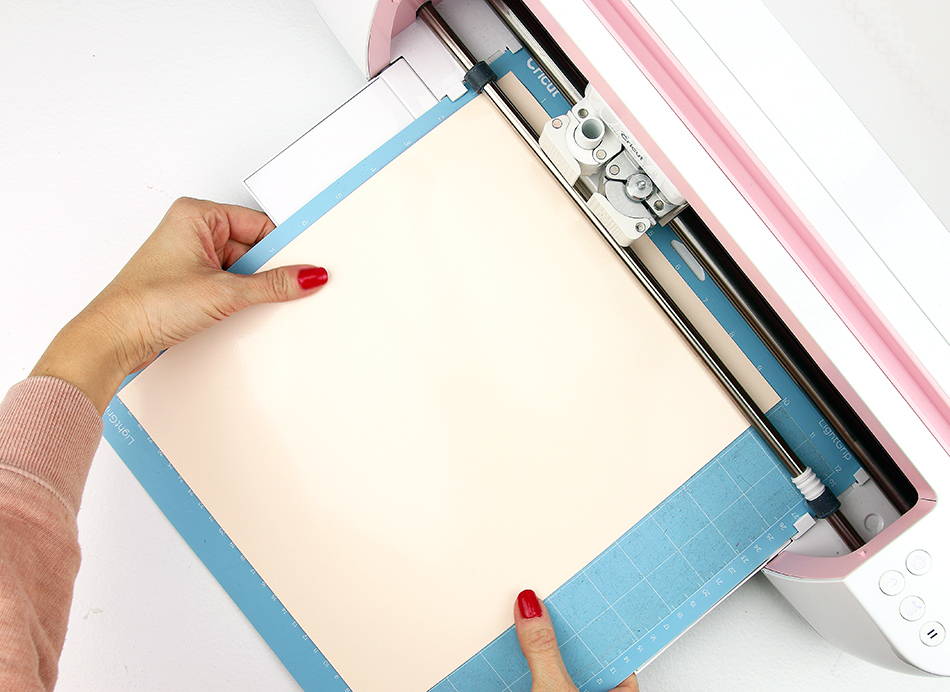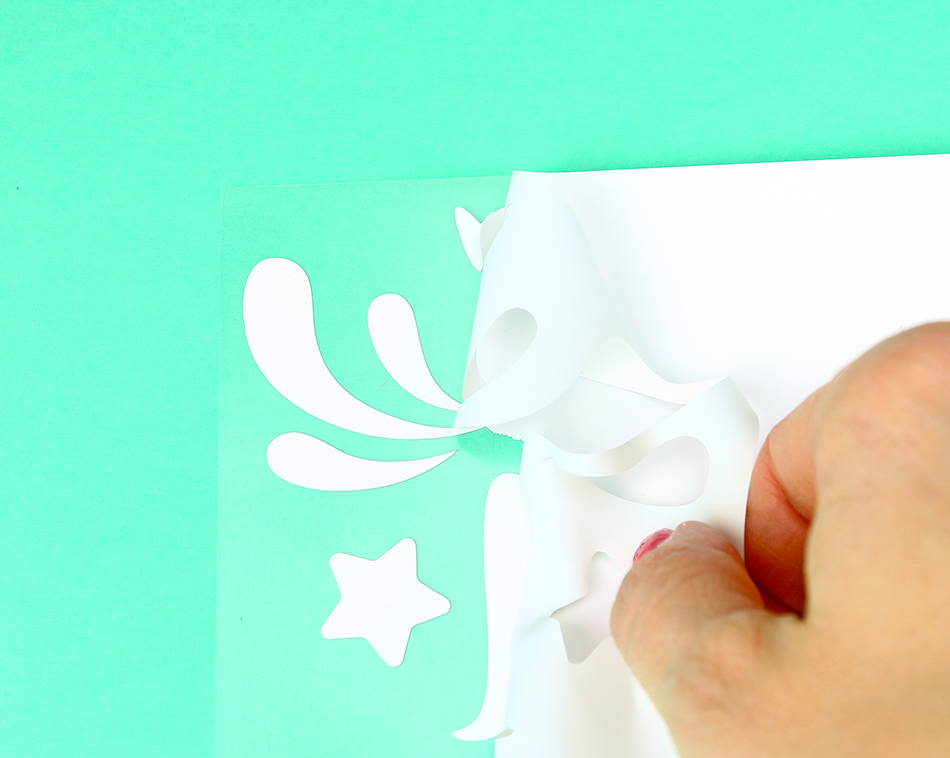 Step 9: To add the yellow heat transfer vinyl to your canvas tote bag, heat up your EasyPress (or iron) to 300-315 degrees and place it on top of your bag for 5 seconds. Add your yellow design and heat for 10 seconds. Then, add the Teflon sheet over the design and heat for 15 seconds. 
Step 10: Let the liner cool for 1-minute and then peel it off. If your design is not completely adhered, place the liner back down and heat if for a few more seconds until it sticks. 
Step 11: Grab your blue sun changing vinyl and align it with the yellow design. Cover with a Teflon sheet to protect the other design. Heat for 10 seconds. Then, heat for another 15 seconds. Let the liner cool for 1 minute and remove it. 
Not only is this beach bag just the thing you need to carry all your necessities to the beach or pool, but it will also stand out in a crowd. All eyes will turn to see your bag begin to change colors and reveal the bright and bold design. It truly is the perfect accessory for a fun day in the sun! 
---
---
About the Author
Meghan Quinones
Meghan lives in Chicago with her husband and 4 year old twins. She is obsessed with making and creating the look for less. Pretty much every decor piece in her home is something she either made or upcycled. She started her blog to inspire everyone who visits her online creative space to create in their own lives.