Holiday DIY: How to Make a Doormat Using Stencil Vinyl and Paint

Holiday season is crafting season! It's a time to make gifts for everyone you know and, decorations for every inch of your home. Today we're going to show you how to make a simple, homemade doormat for your front porch using the Silhouette Cameo. Because what is more perfect than starting your decorating frenzy at your front door? Follow this step by step tutorial to see how easy it is to customiize your front porch using Oracal Stencil vinyl and paint on a doormat.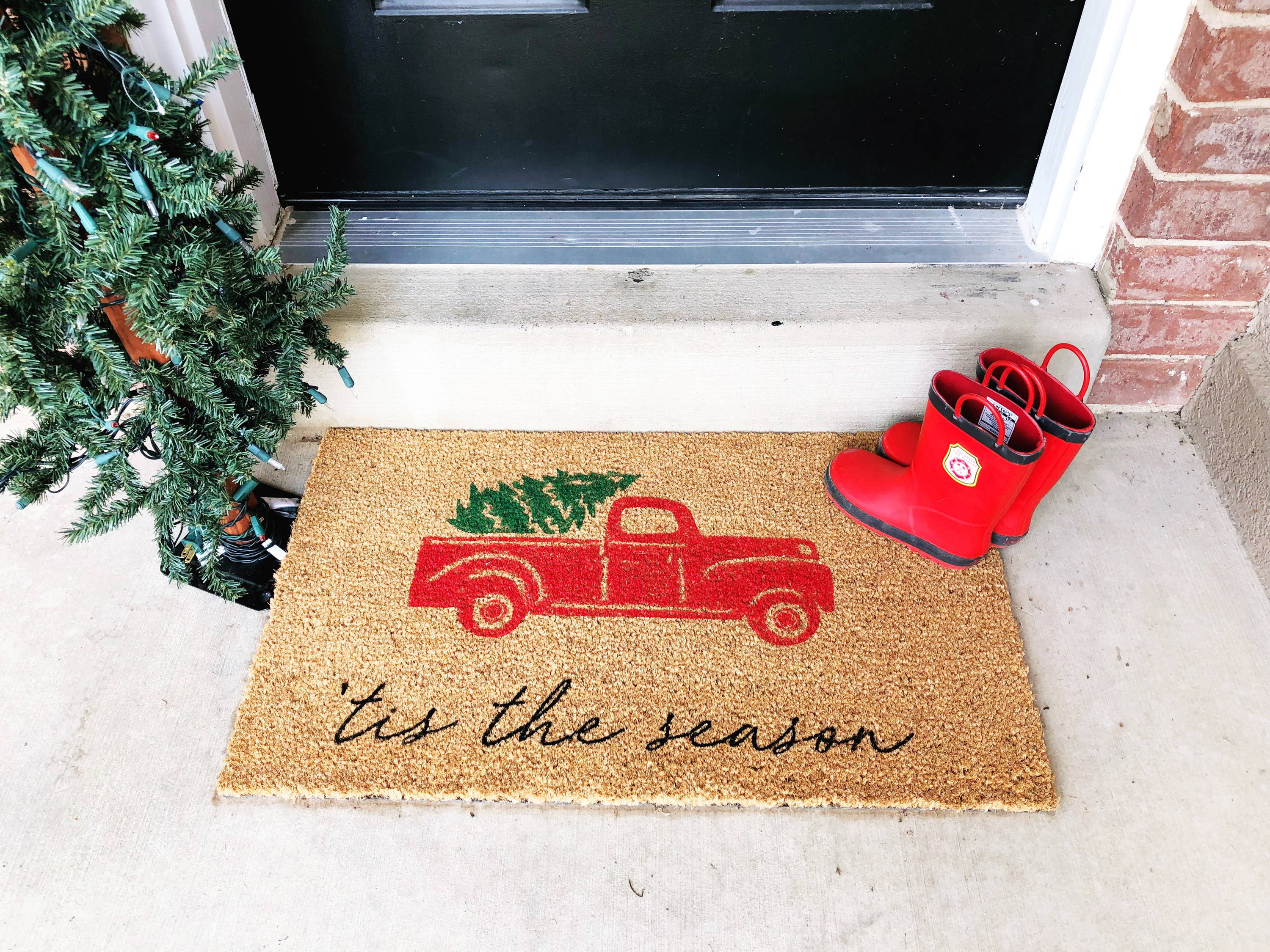 estimated time: 1 hour
Here's what you need:
STEP ONE: Import design into software
Find a design you would like to use. I found mine in the Craftables Free SVG Library. They have so many cute designs that you can use for free, no strings attached!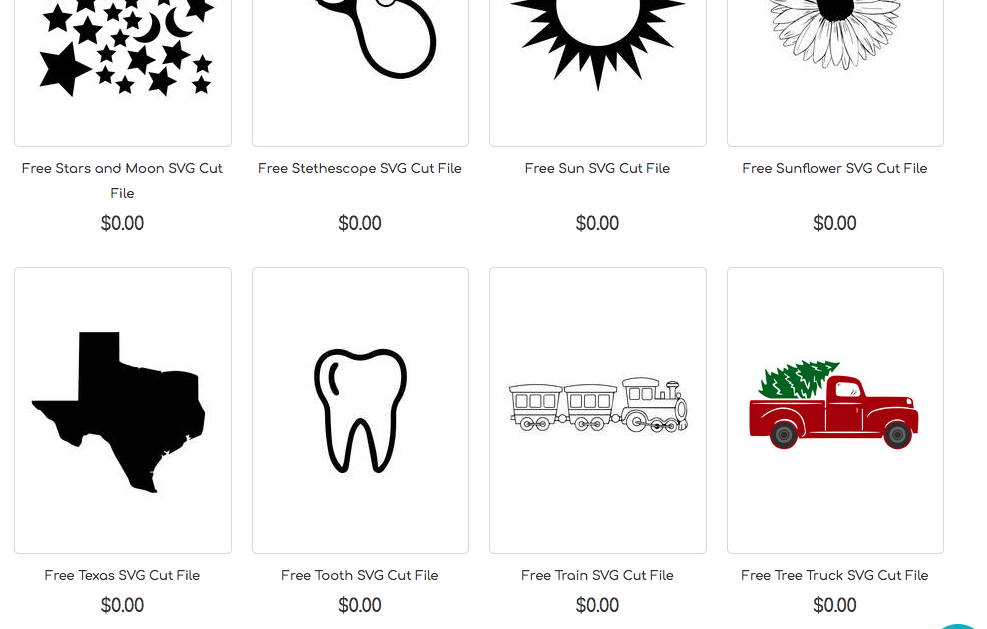 Once you've found the one you want, click on it. Then click the download button and it will save the SVG to your computer.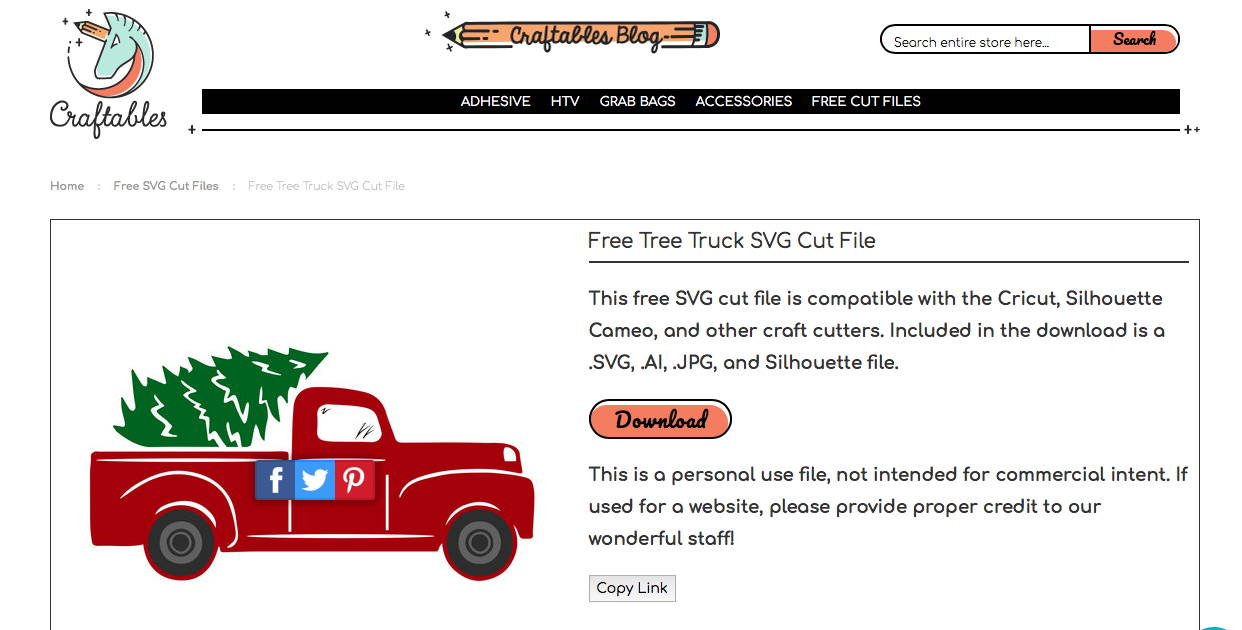 From there, import it into your software. Because it is an SVG, it already has cut lines. Yay!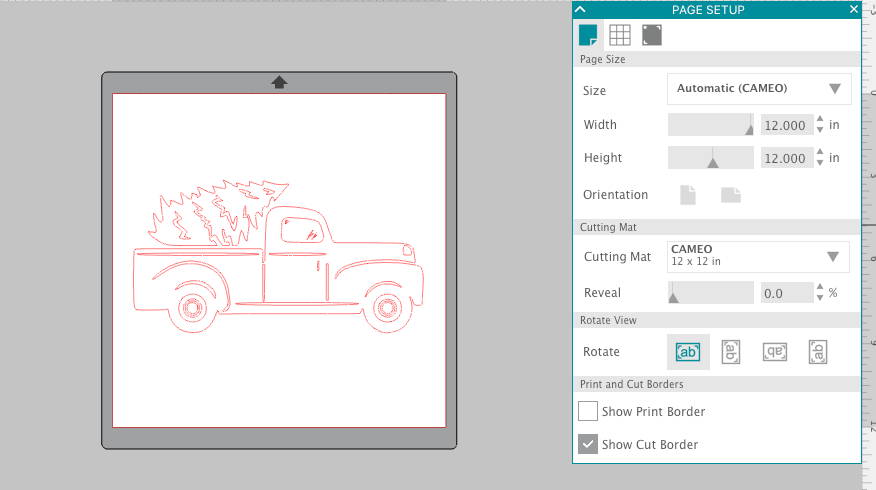 If you want, you can add fill color to the image. I always do this because it gives me a better visual of what the end product will look like. First we need to right click and select Release Compound Path. This will make everything separate pieces.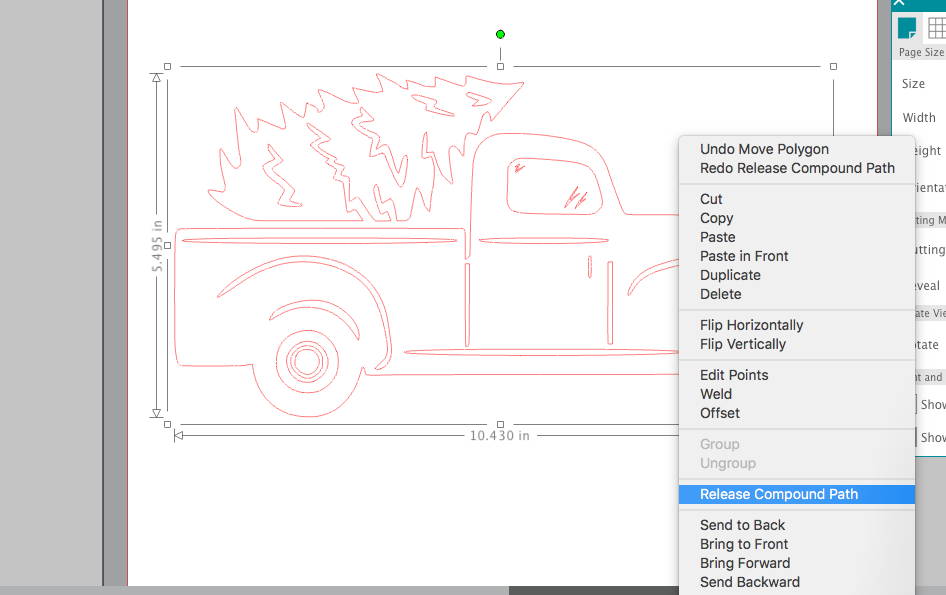 Now select the pieces that will be one color. For example, select all the parts of the tree, then right click and select Make Compound Path.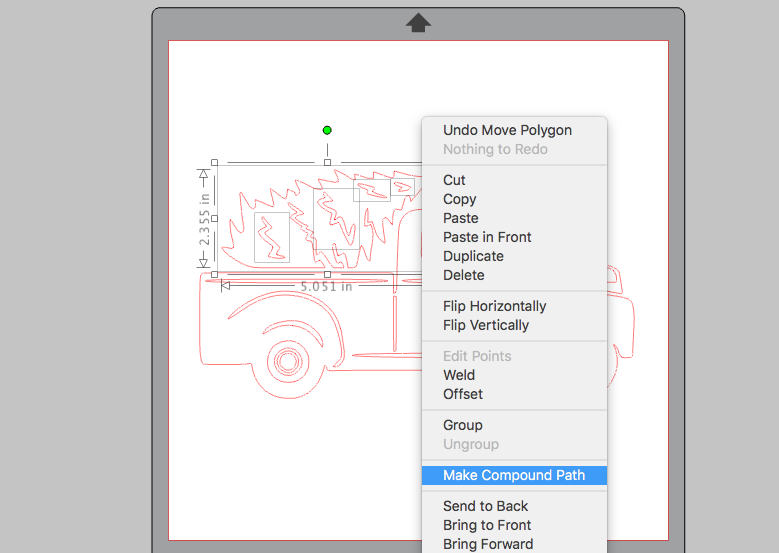 Do the same for the truck, then you can add your fill color!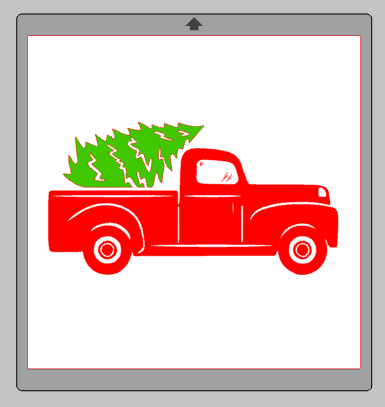 Now use the text tool and type a fun phrase in the font of your choice. If you use a script font, make sure you right click and select weld.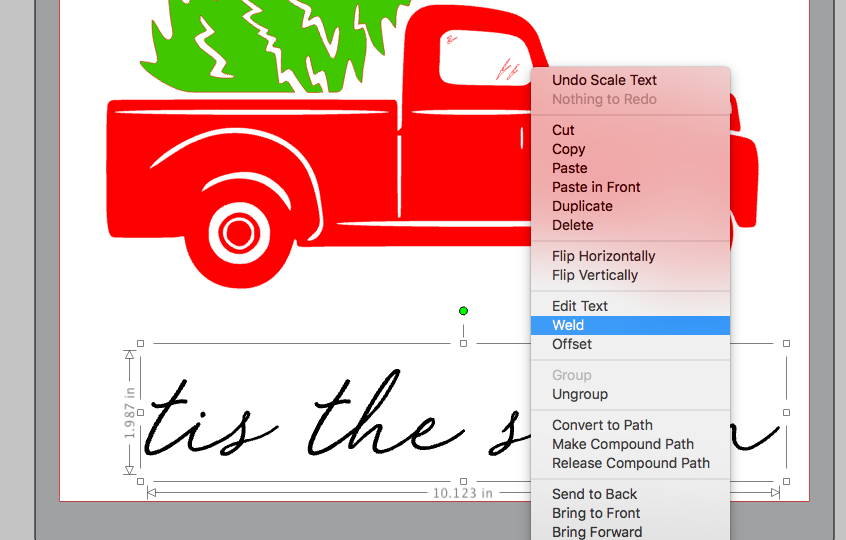 Look at our pretty design!
For sizing, draw a rectangle the size of your doormat.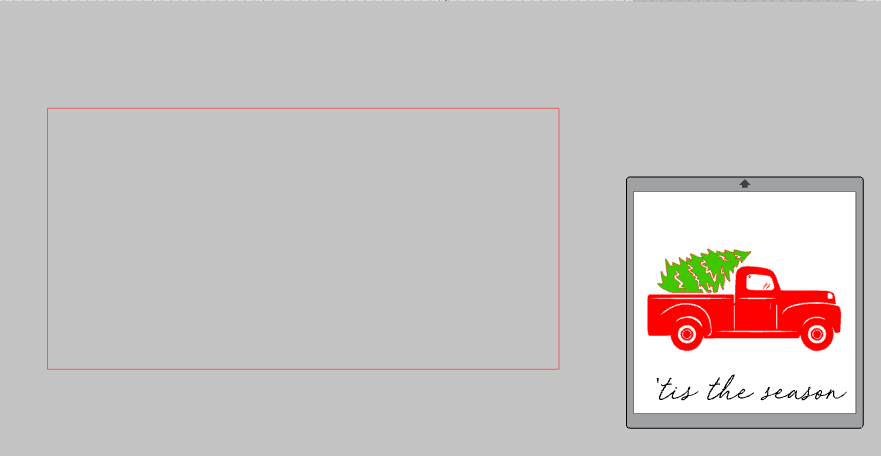 Place the truck design and your text onto the rectangle and enlarge the designs to your liking.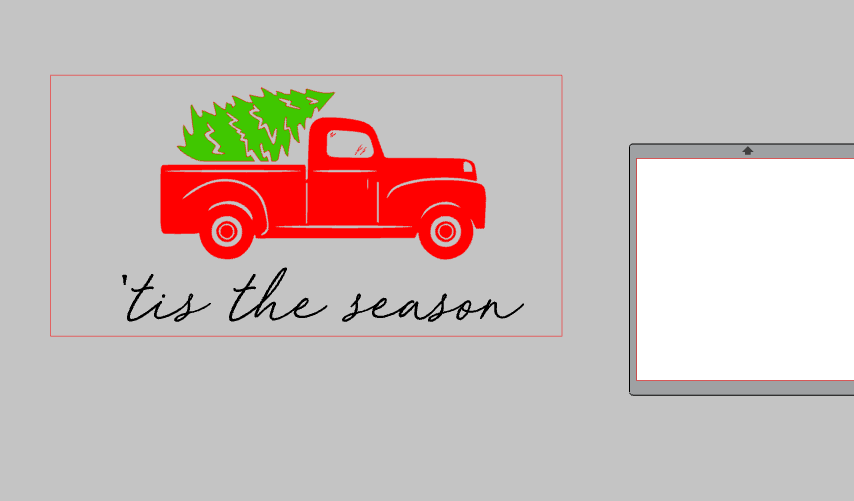 Perfect! Now it's time to cut!
STEP TWO: Cut out vinyl stencil
Because our truck is too wide to fit onto the stencil material, we need to rotate it. Select the design then at the top, click Object > Rotate > Rotate by 90 Degrees. This will turn the image so we can fit it on the cutting area.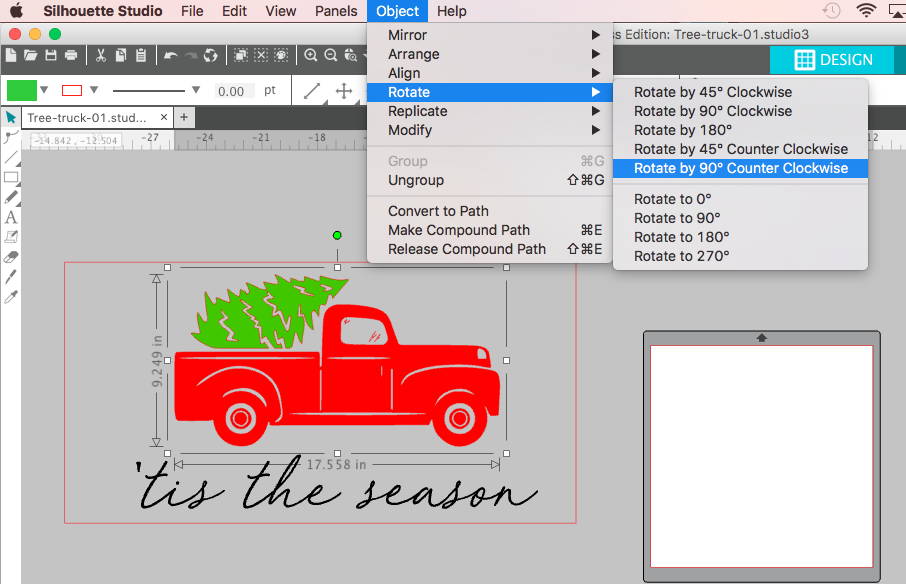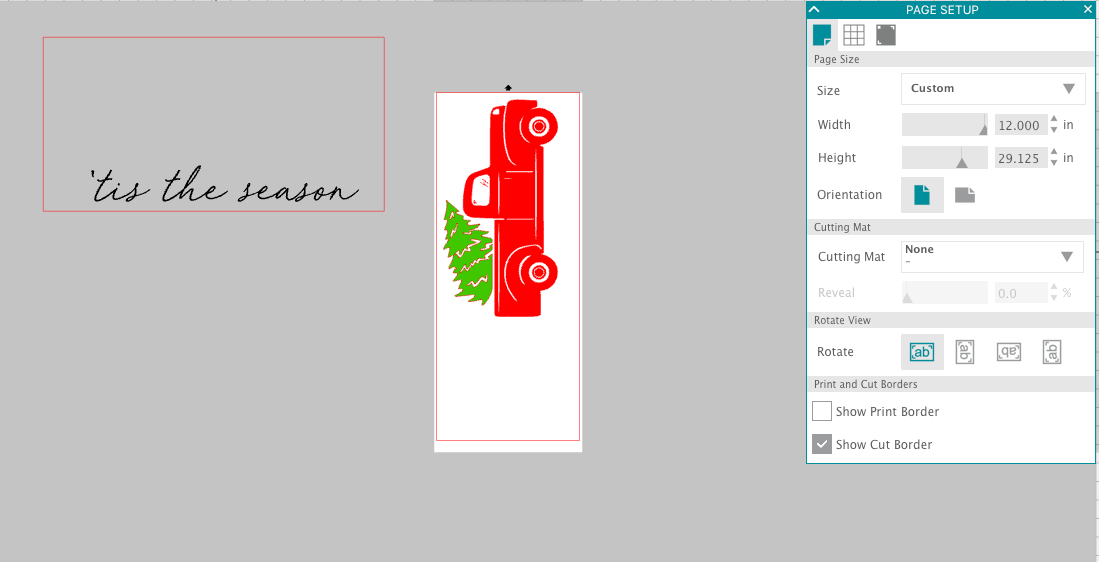 Enlarge the working area to be big enough to fit your design. We won't be using a cutting mat so be sure to click None under that option.
Go to your cut settings window. There is not a preset option for Oramask Stencil Vinyl, so I have found you use the normal vinyl settings and then bump up the force a few times. Works great!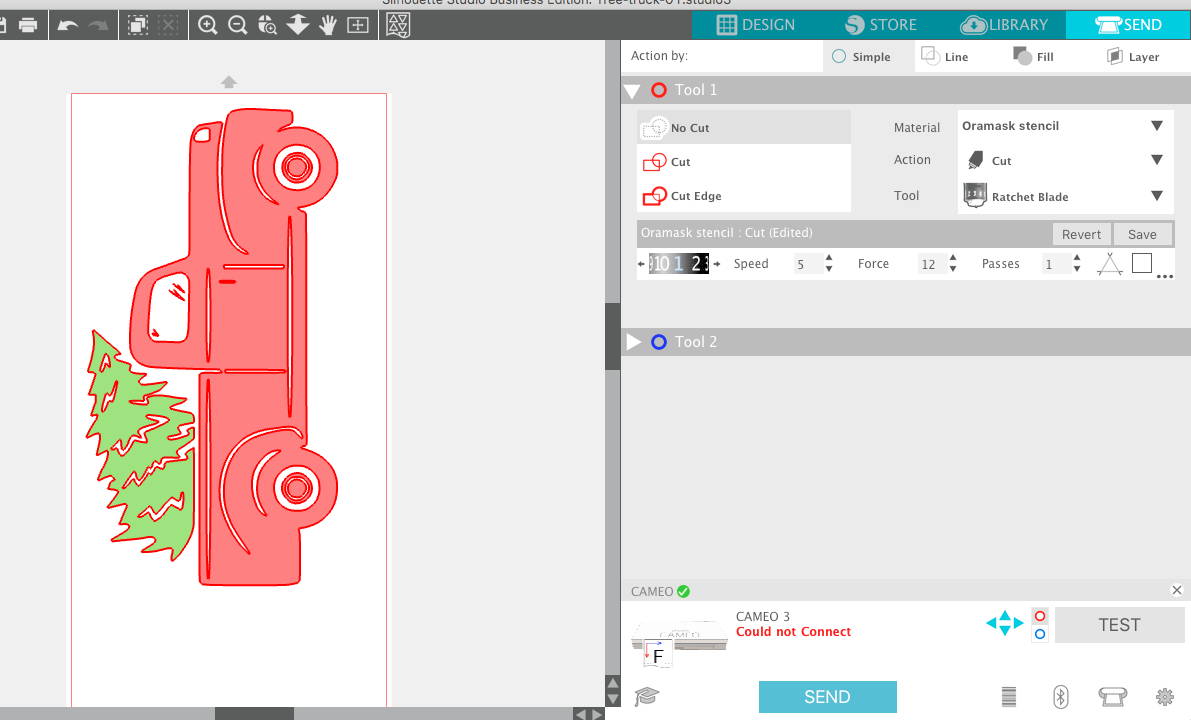 Load your material into the machine and let it get to work!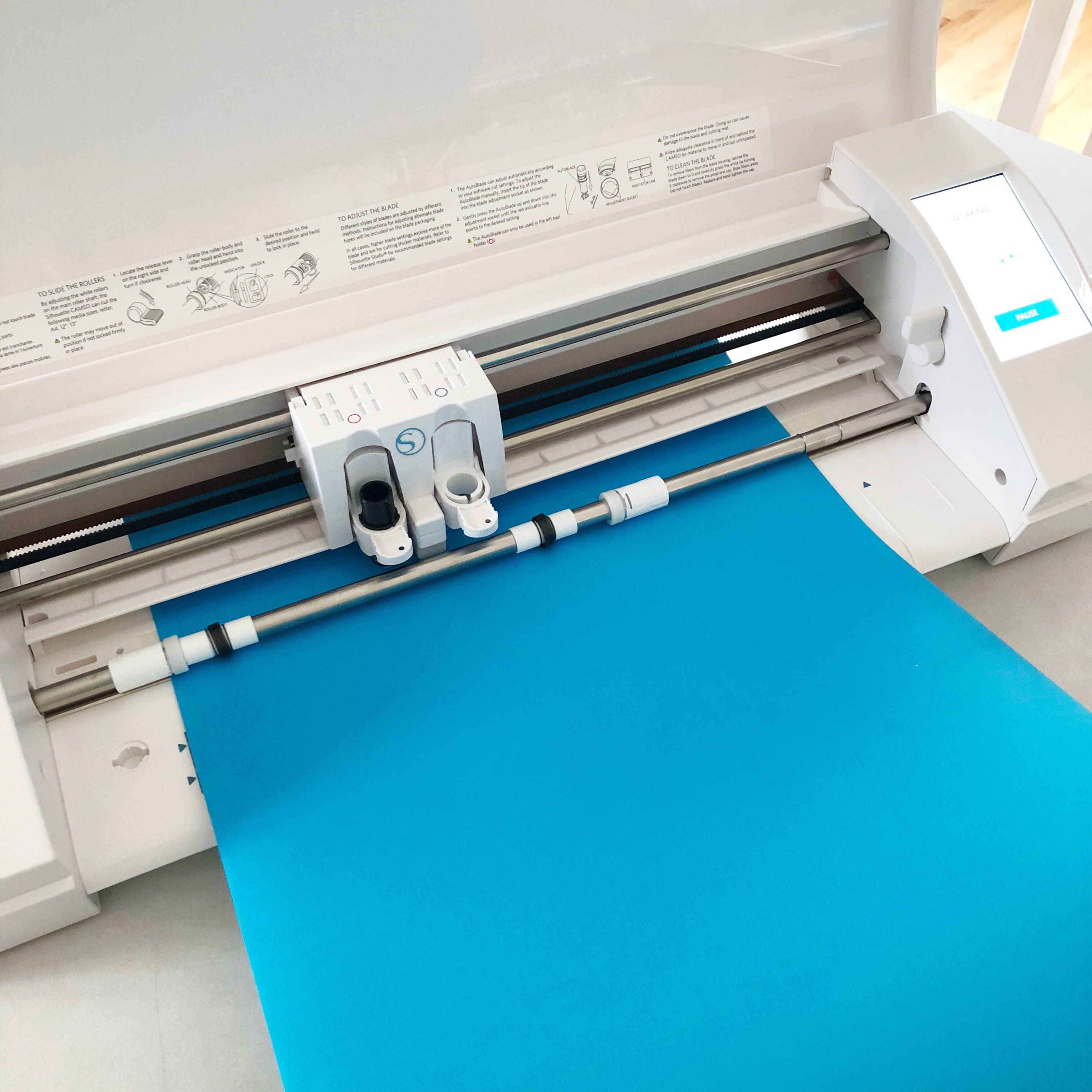 STEP THREE: Weed vinyl stencil
Once your machine is done cutting, tape your large stencil onto your work surface. This keeps it flat while you're weeding.
Because we are making a stencil, we are going to weed out the actual design. Wherever color will be, that's the part of the stencil we take away. If you want to see how stencil vinyl canbe used to stencil in theopposite way, check out the Hot Mess Tutorial on the Craftables blog.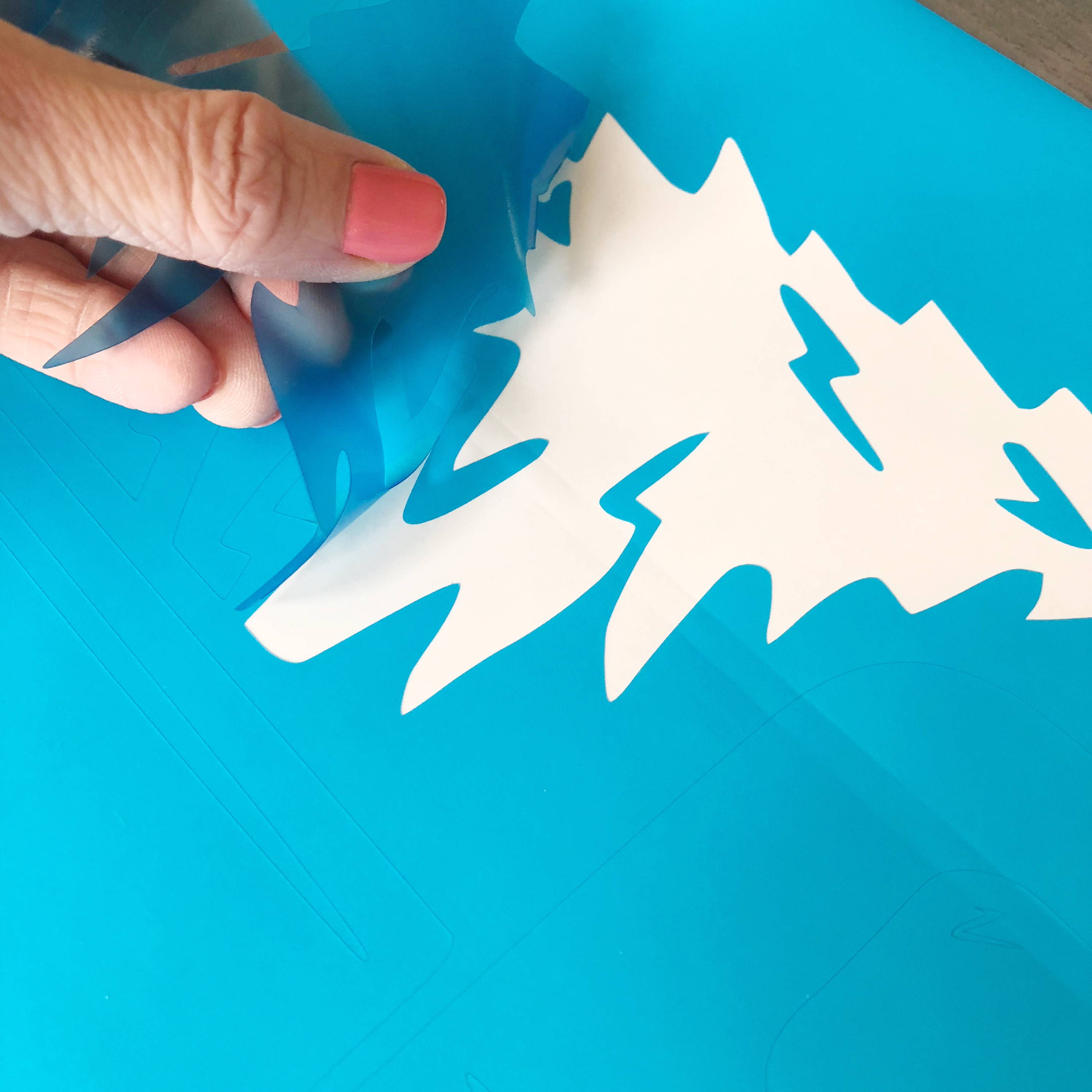 Use a weeding hook or a pair of crafting tweezers for the little pieces.
Continue until the whole stencil has been weeded.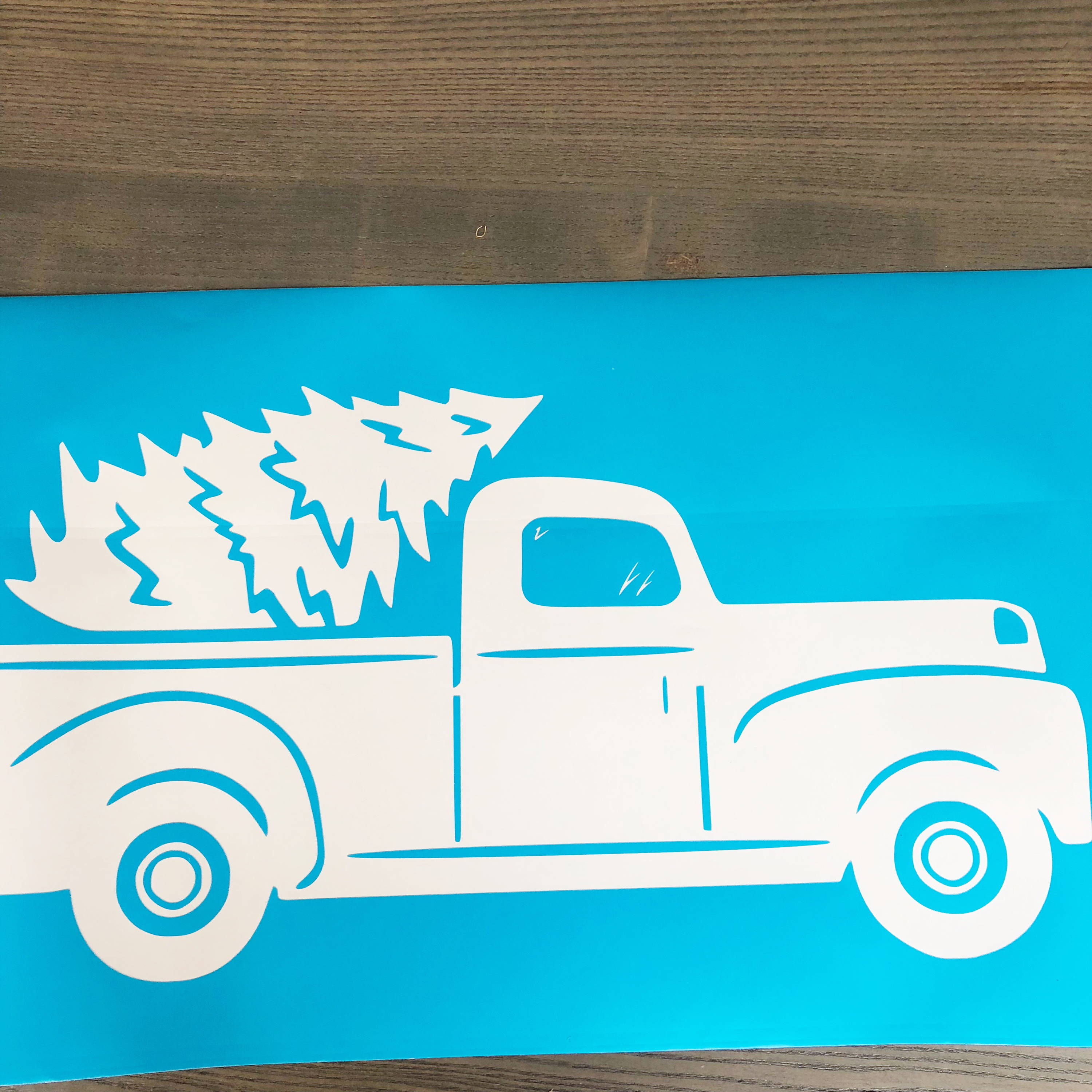 STEP FOUR: Place transfer tape onto stencil
Cut a piece of transfer tape big enough to cover your stencil.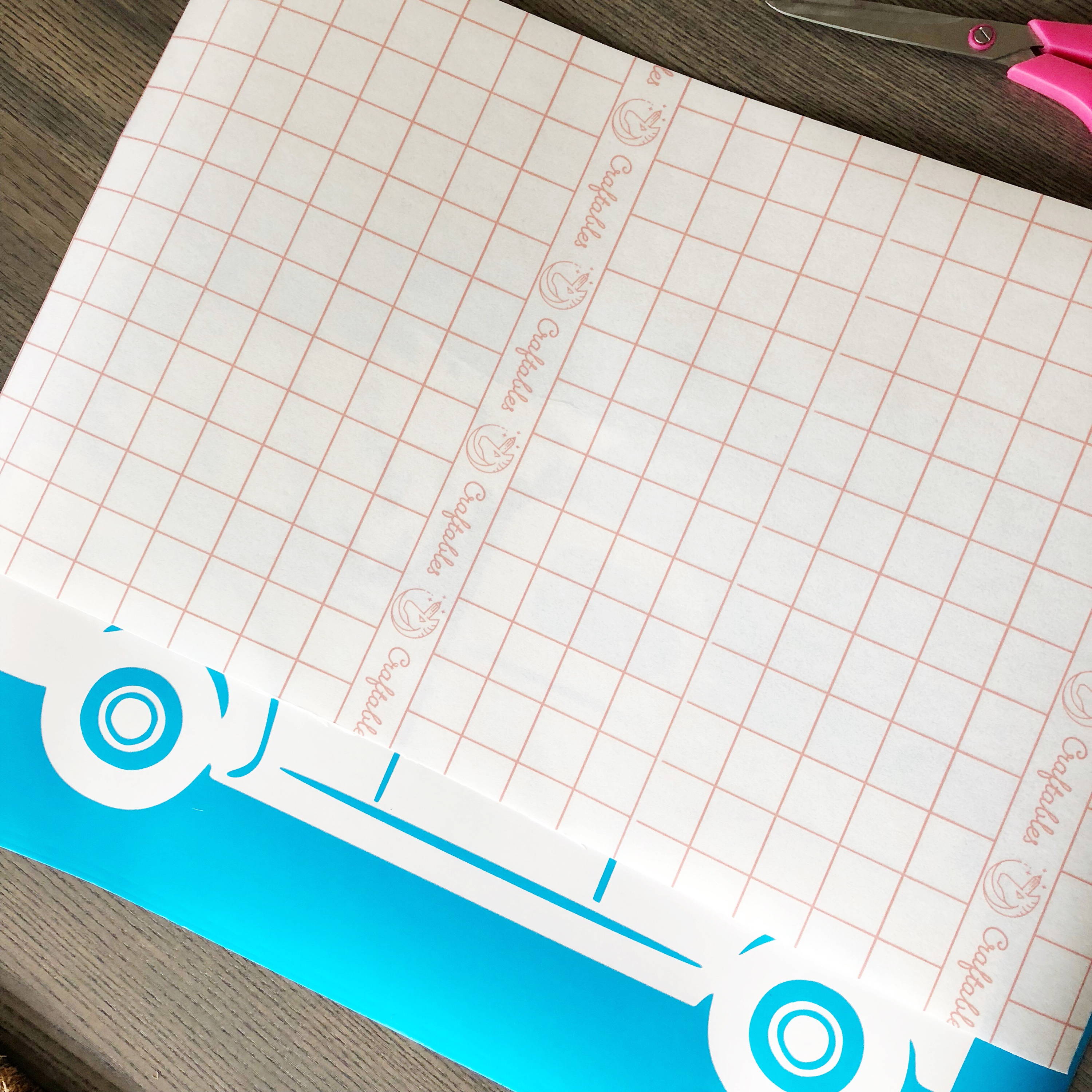 Now here's a trick to getting transfer tape onto a large piece of vinyl. Peel off just an inch or two of one side of the transfer tape, and fold the backing paper down.
Now line up the edges of the transfer tape to the edge of your stencil, and smooth it down.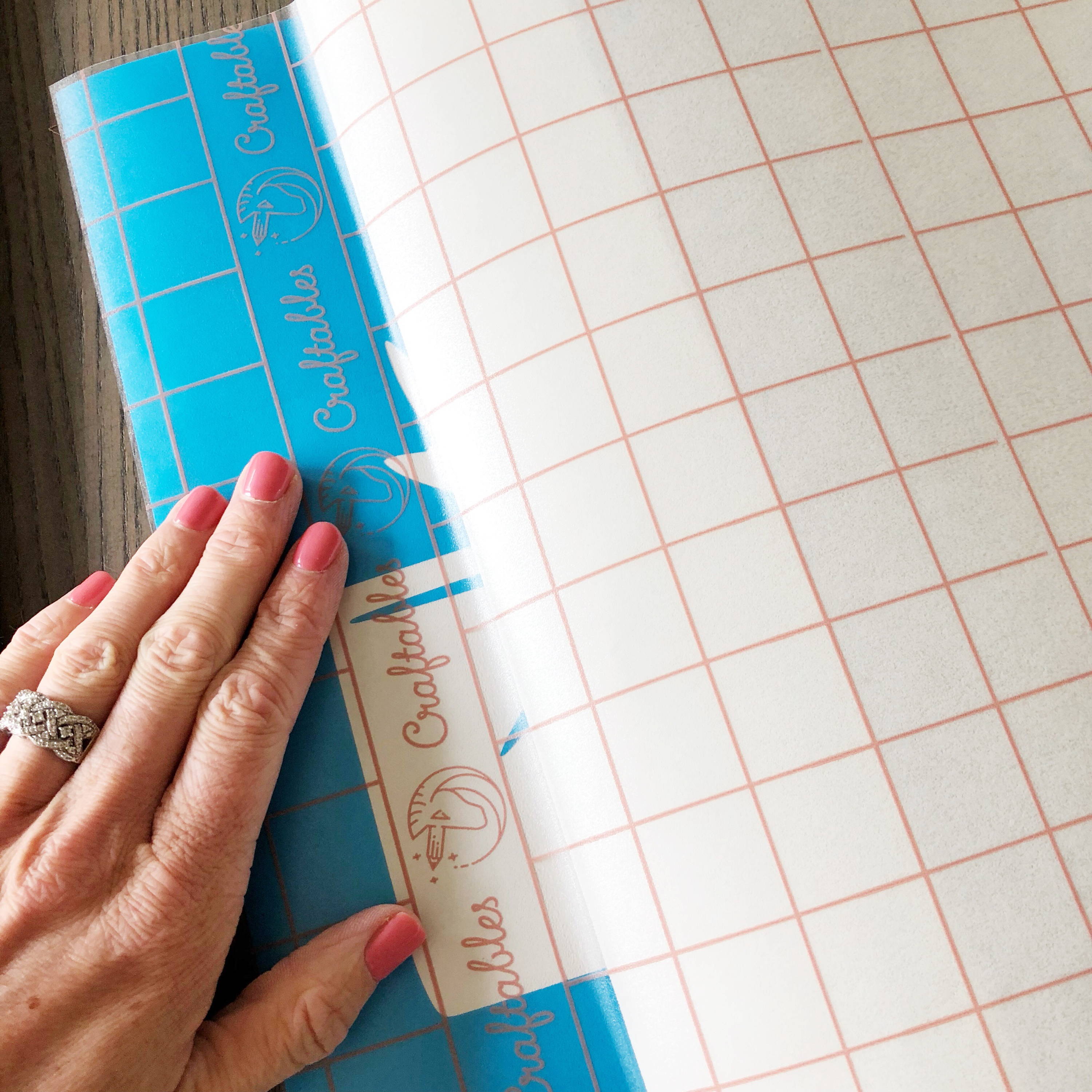 Now all you have to do is gently pull the backing paper while you use a scraper tool to smooth down the tape, and voila! No bubbles!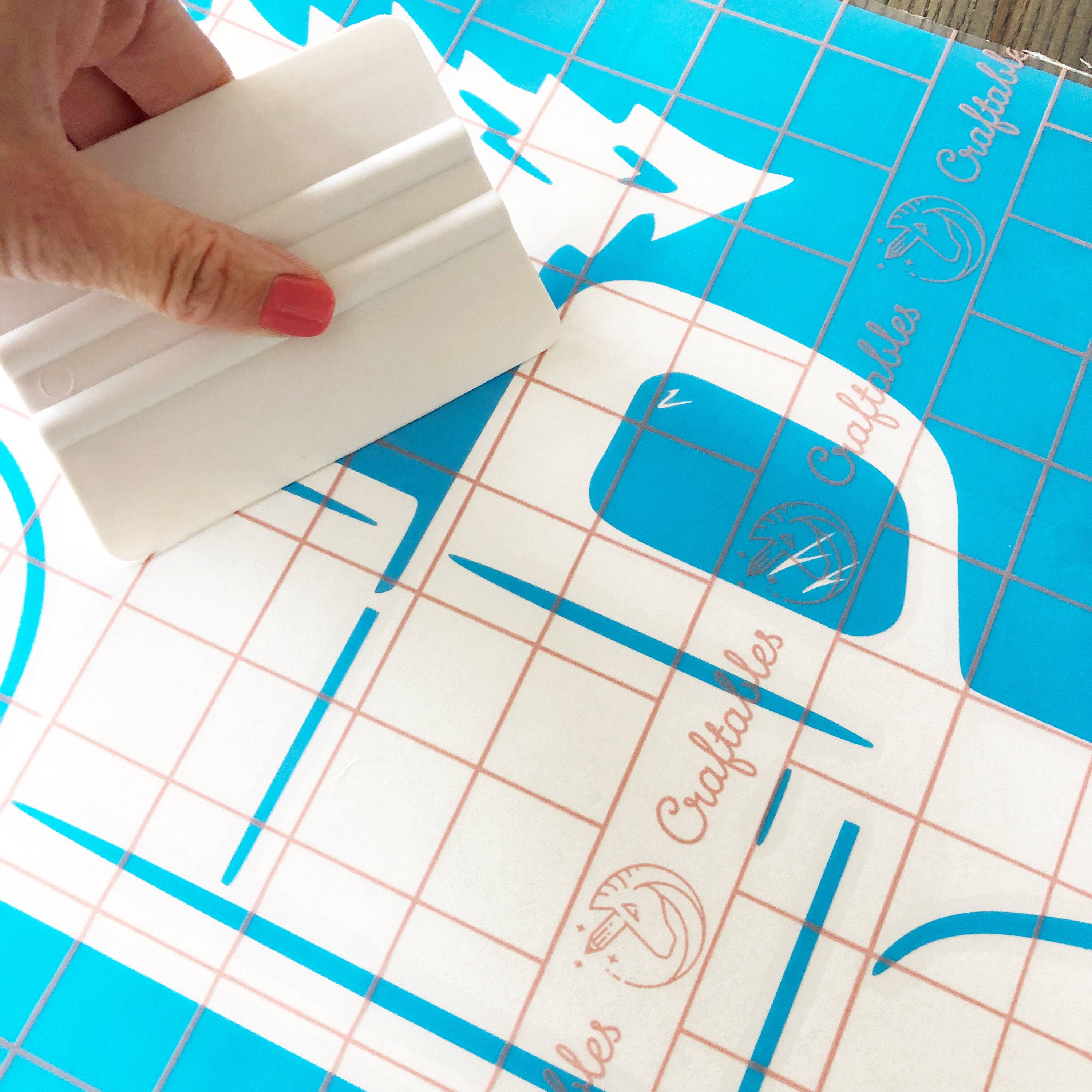 Once the transfer tape is on, use your scraper tool again to make sure everything is smooth and adhered.
STEP FIVE: Place stencil onto doormat
Turn your stencil over and peel off the vinyl backing paper, revealing the adhesive side of the stencil.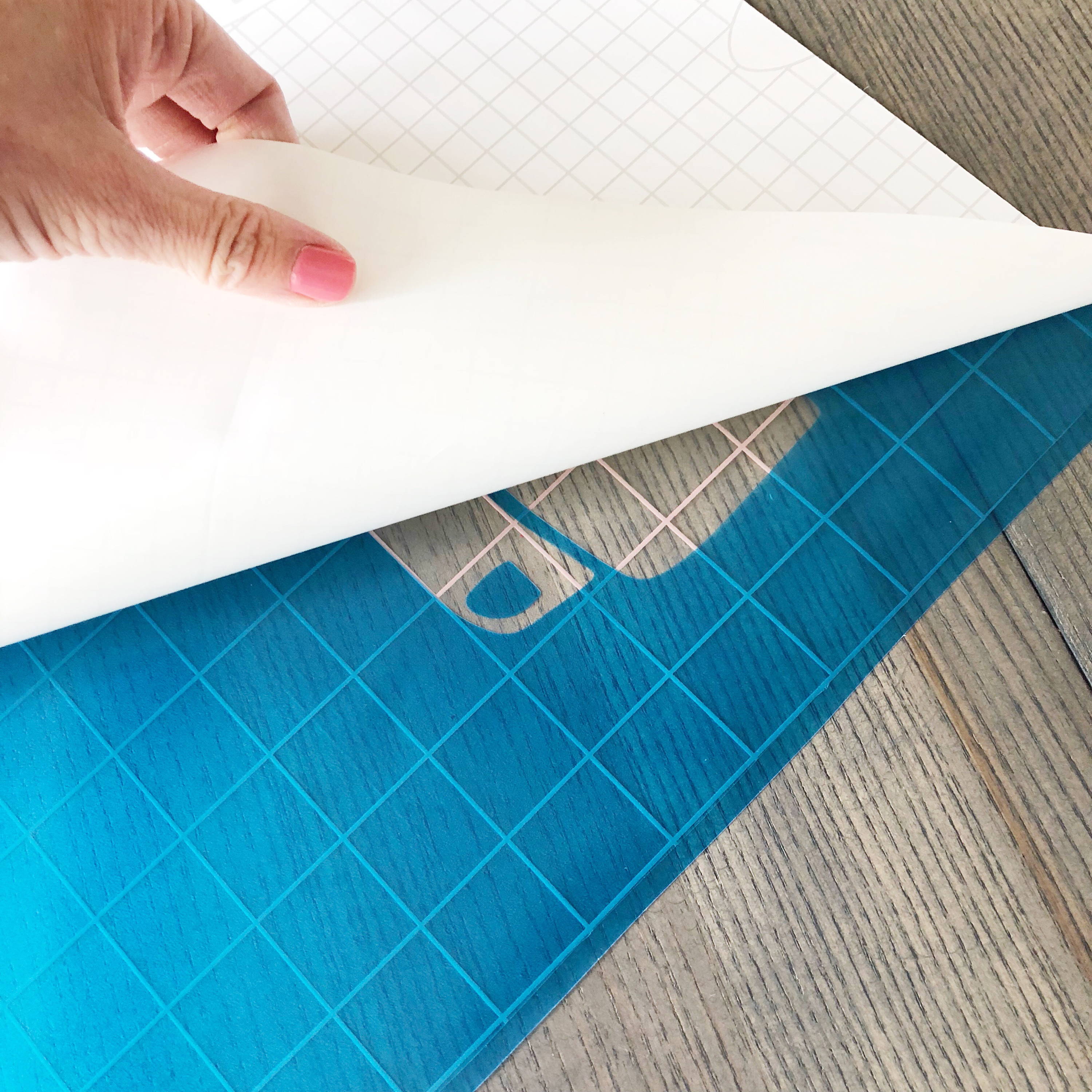 Use a lint roller to prepare your doormat to make it as smooth as possible.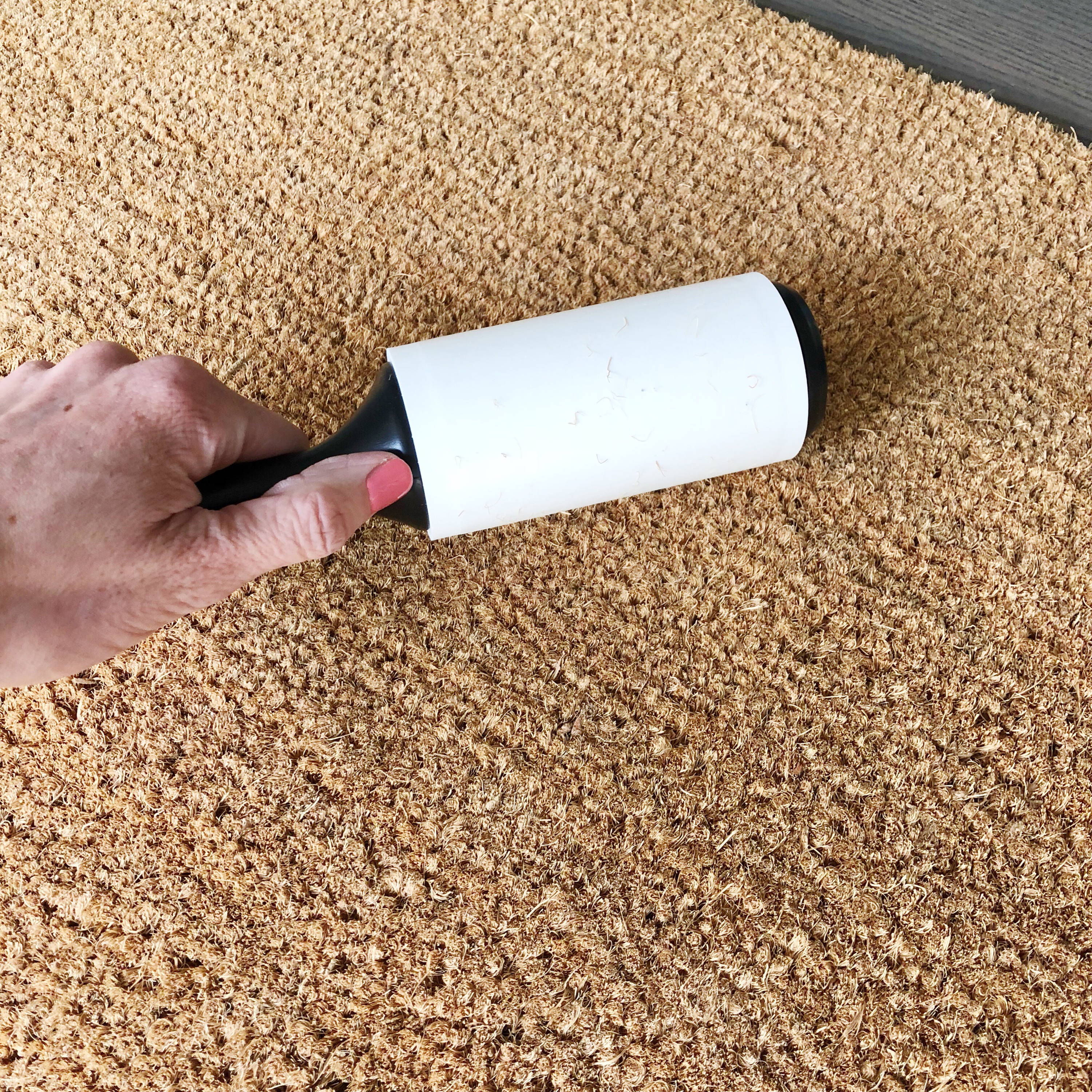 Center your stencil onto your doormat, and rub it on with your fingers.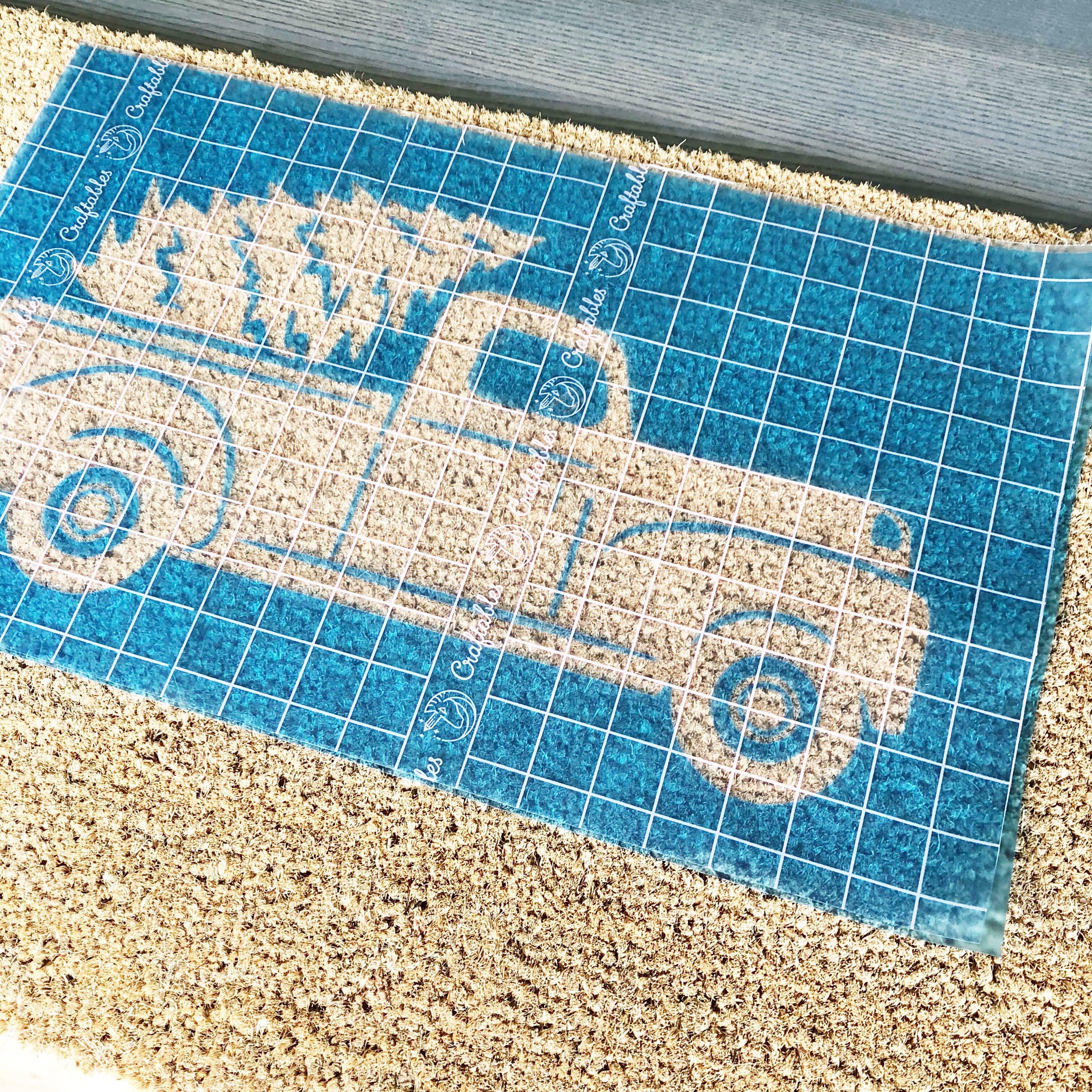 Very carefully, peel off the transfer tape. This will take a few minutes, since the doormat is very fibrous and the stencil material doesn't love to stick on it very well. Use one hand to hold the stencil while the other hand peels off the transfer tape.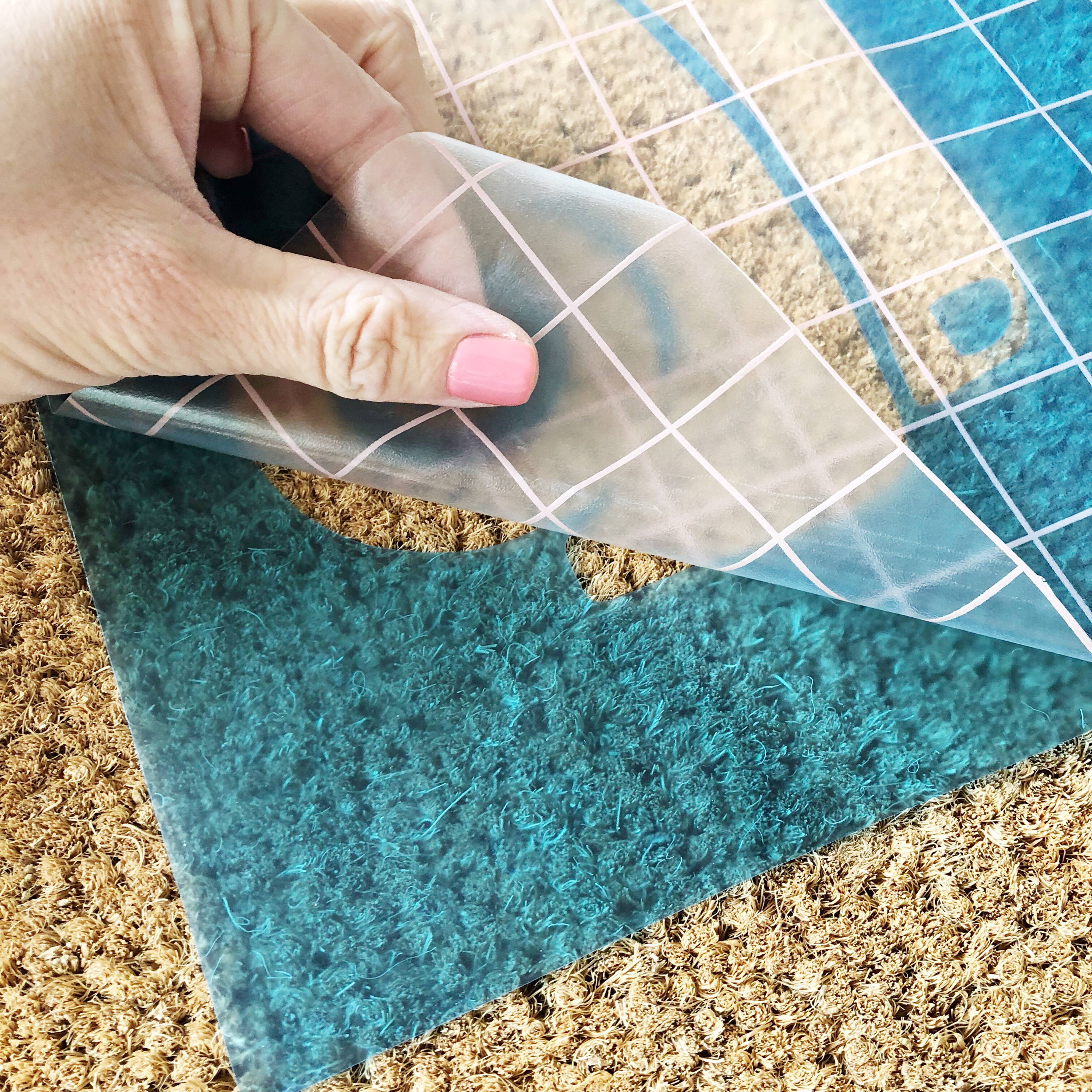 Now we are ready to add paint!
STEP FIVE: Paint over vinyl stencil
Once your stencil is placed, take some outdoor craft paint and a stiff paint brush to dab on the paint. You aren't going to brush back and forth like normal paint. You want to use up and down motions to dab the paint into the bristles of the doormat.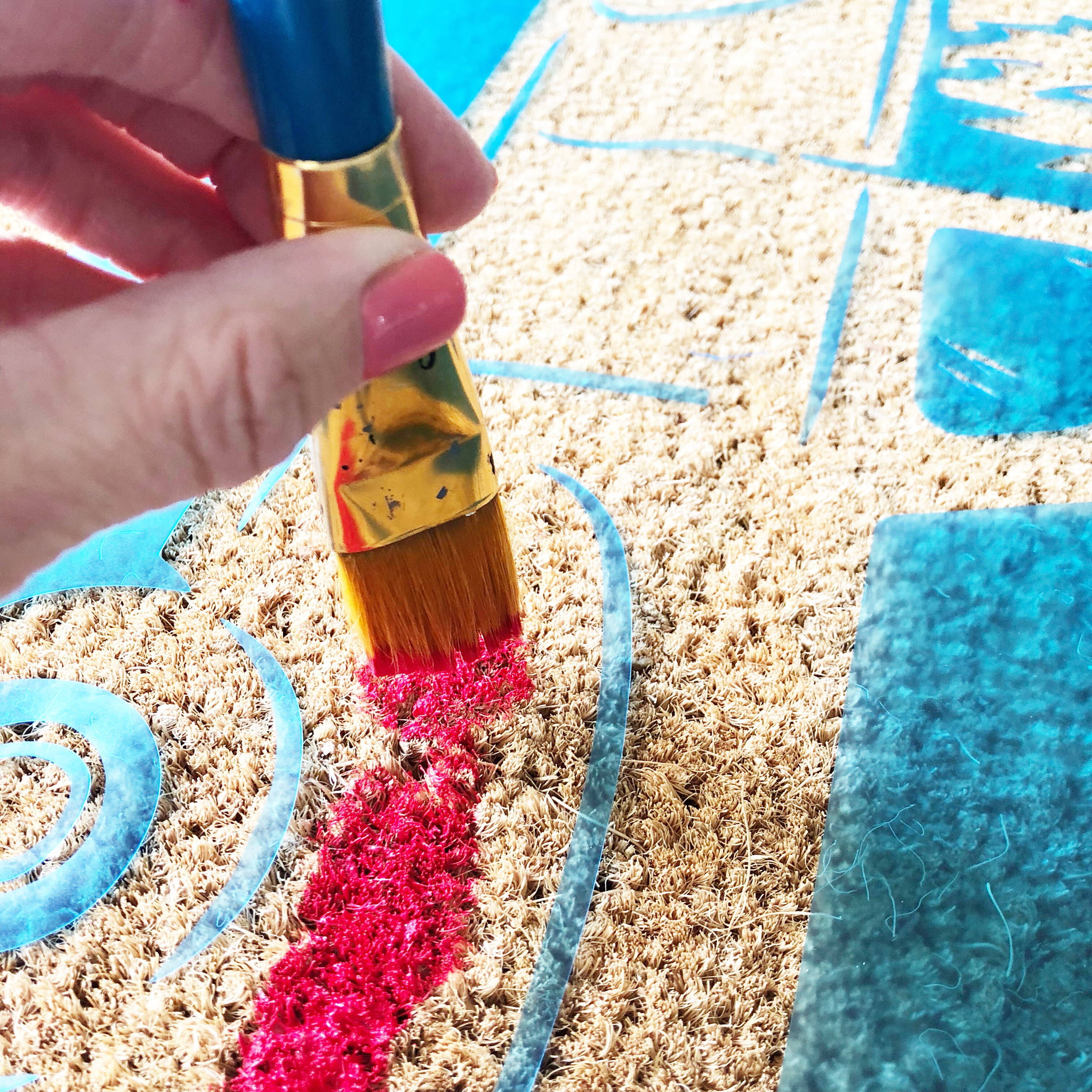 Continue with all the colors. Once everything is dry, peel off the stencil to reveal your beautiful, homemade Christmas doormat! Such a simple, unique way to make your home more inviting during the giving season! You can also check out How to Stencil a Doormat for a less festive door mat tutorial.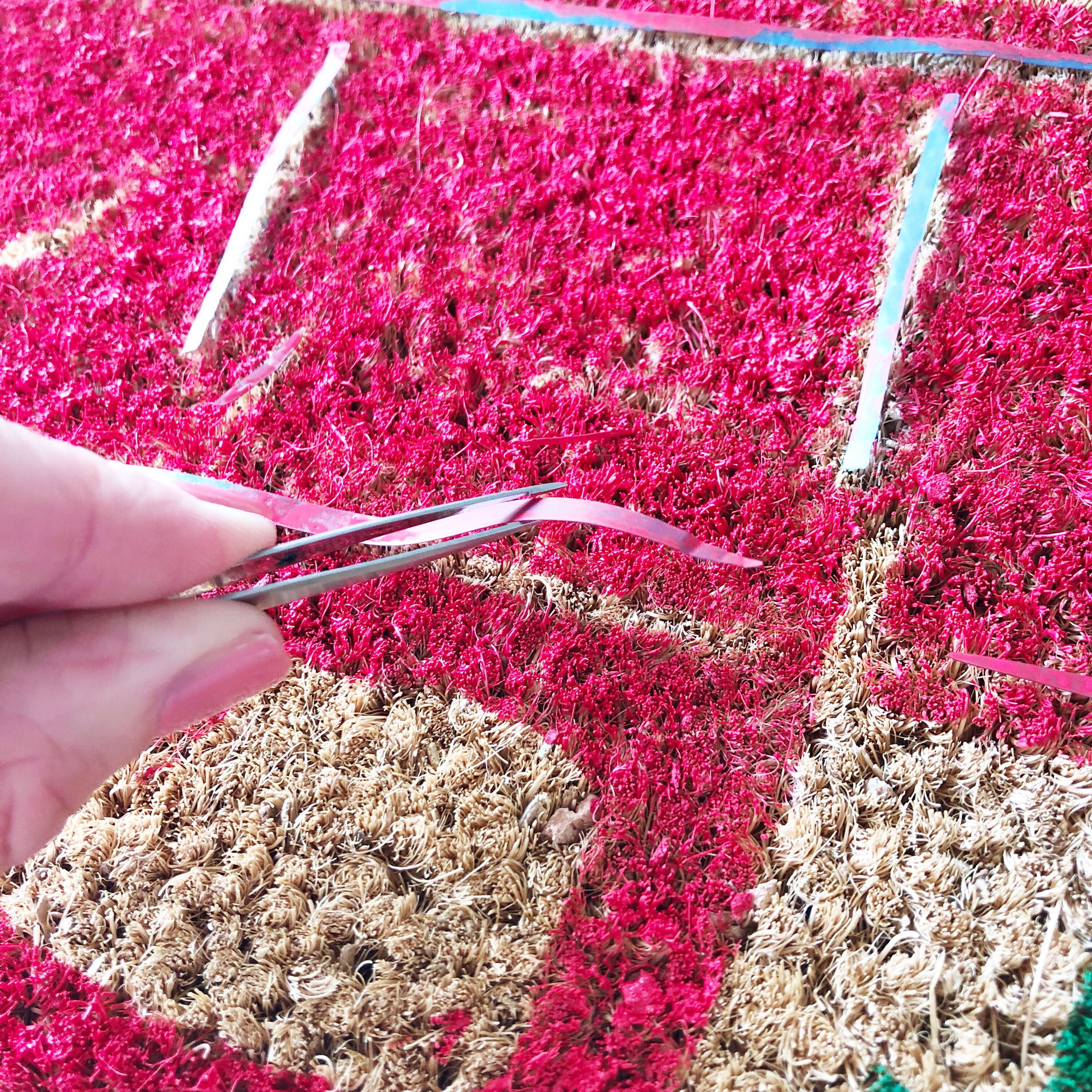 Here at Craftables, we've already started getting ready for the holidays! We know you're ready to start crafting, so we're doing everything we can to make sure we're prepped and ready to send out your orders quickly and acurately! We want your orders to be placed on your newly customized doormat within a matter of days! What crafts are you going to be doing this holiday season?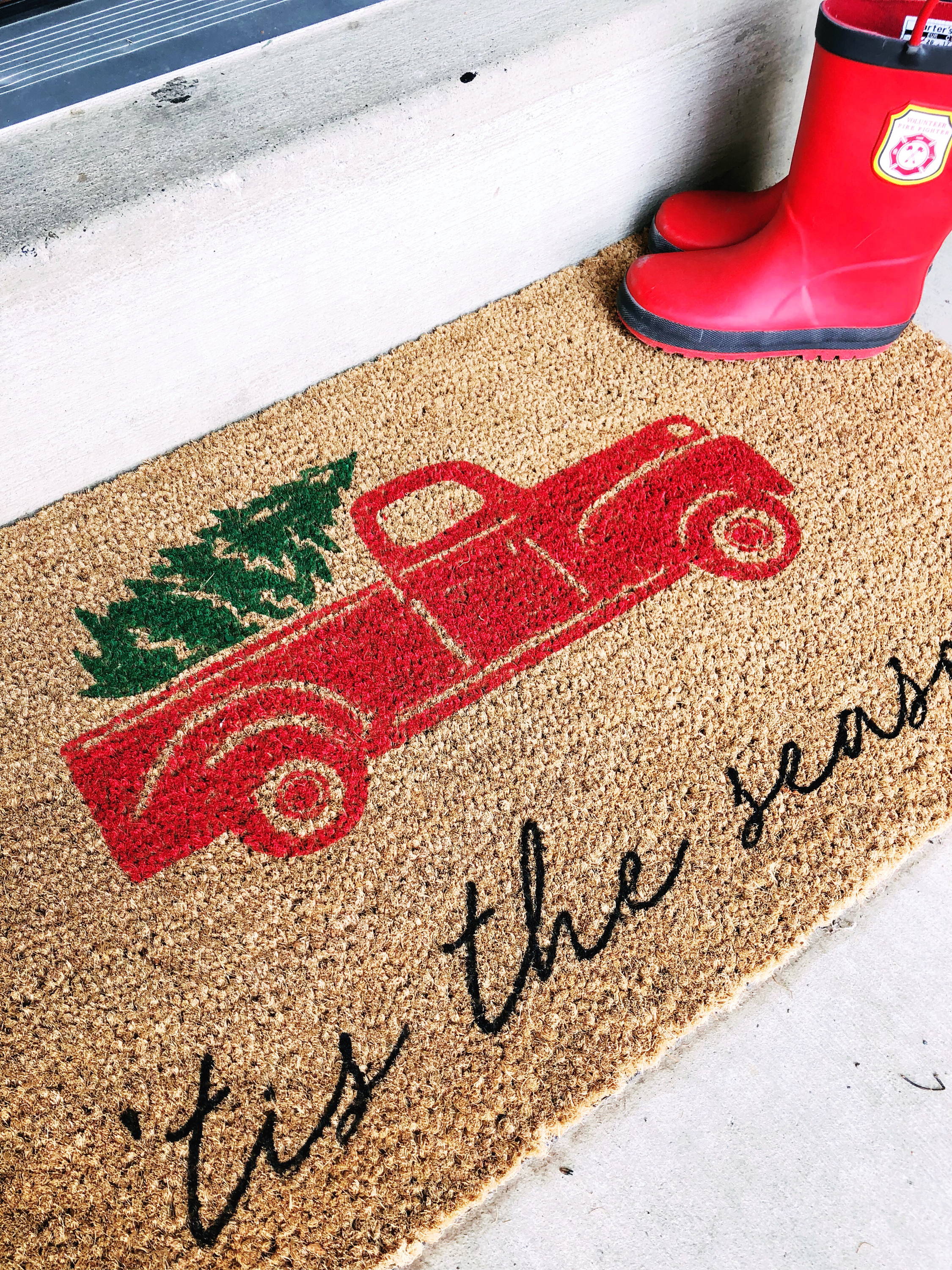 About the Author
Aubrey Claybrook
My name is Aubrey and I currently live in Kaysville, Utah. I'm married to a wonderful husband and we have three silly, energetic kids. I love anything creative, including refinishing furniture, interior design, making fun party favors, holiday decor, and of course all things made with my Silhouette machine. I enjoy using my creativity as part of my every-day life, and I love inspiring others to do the same! Follow me on Instagram: @projectsilhouette